Babylonstoren is staggeringly beautiful - this historic Cape Dutch farm dating from 1692 is one of the best preserved plaaswerf (farmyards) in the Cape. It's incredibly abundant gardens are brimful with seasonal vegetables, herbs, edible flowers, espaliered fruit trees, berries, beehives, fragrant lawns, as well as fragrant climbing roses, a prickly pear maze, and so much more, spread over 200 acres of organic farmlands. At its heart, Babylonstoren is an indulgently elegant yet rustic luxury farm house hotel surrounded by a stunning backdrop of the Simonsberg, Drakenstein and Paarl Mountains. It resembles a quaint country village of days gone by, with wandering ducks, chickens, tortoises, and donkeys. Ponds are planted with edible lotus, nymphaea lilies and waterblommetjies, ('water flowers' in Afrikaans), and water rills gravity fed from the mountain streams trickle through the gardens bringing life to the gardens and the plants.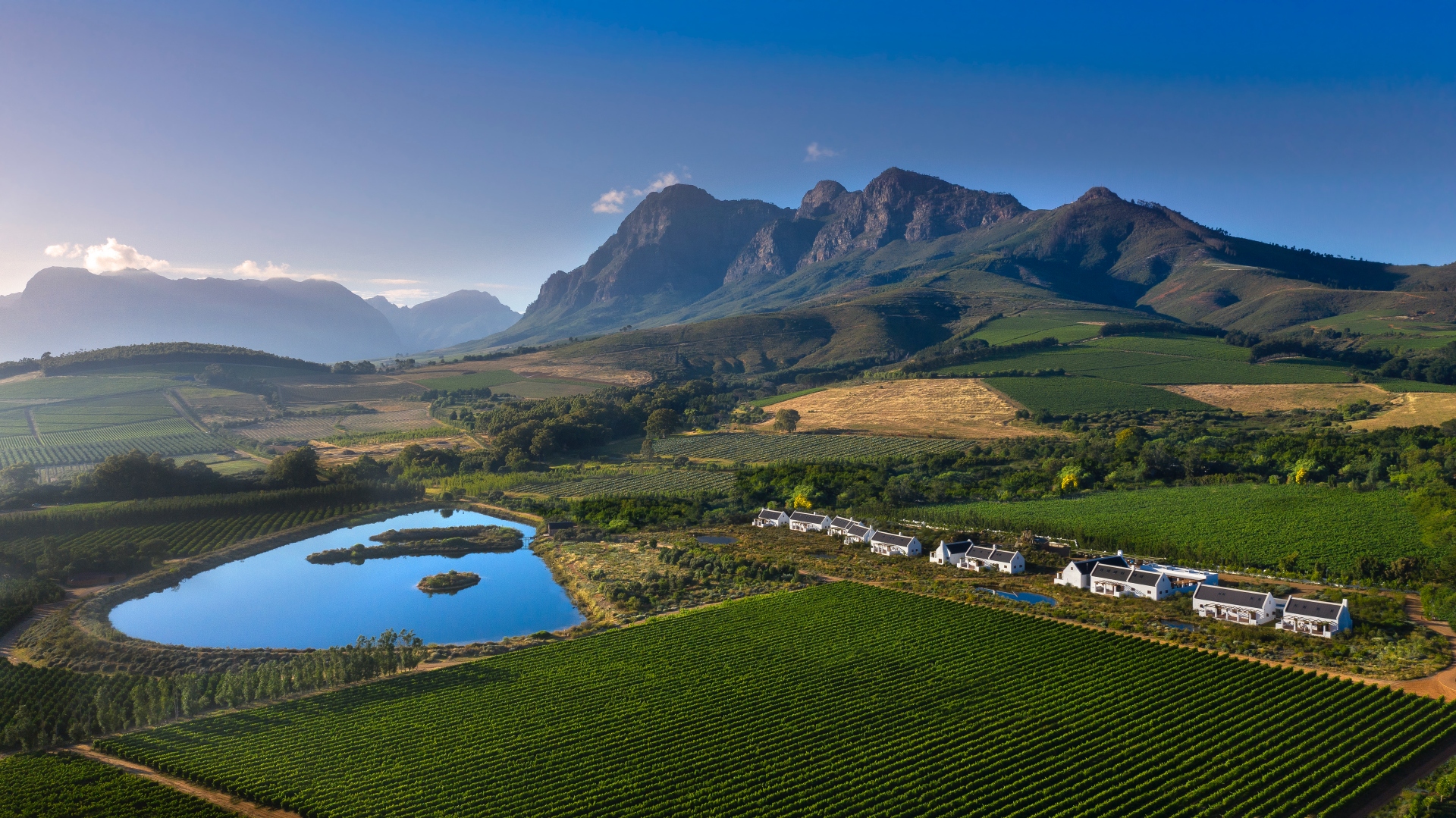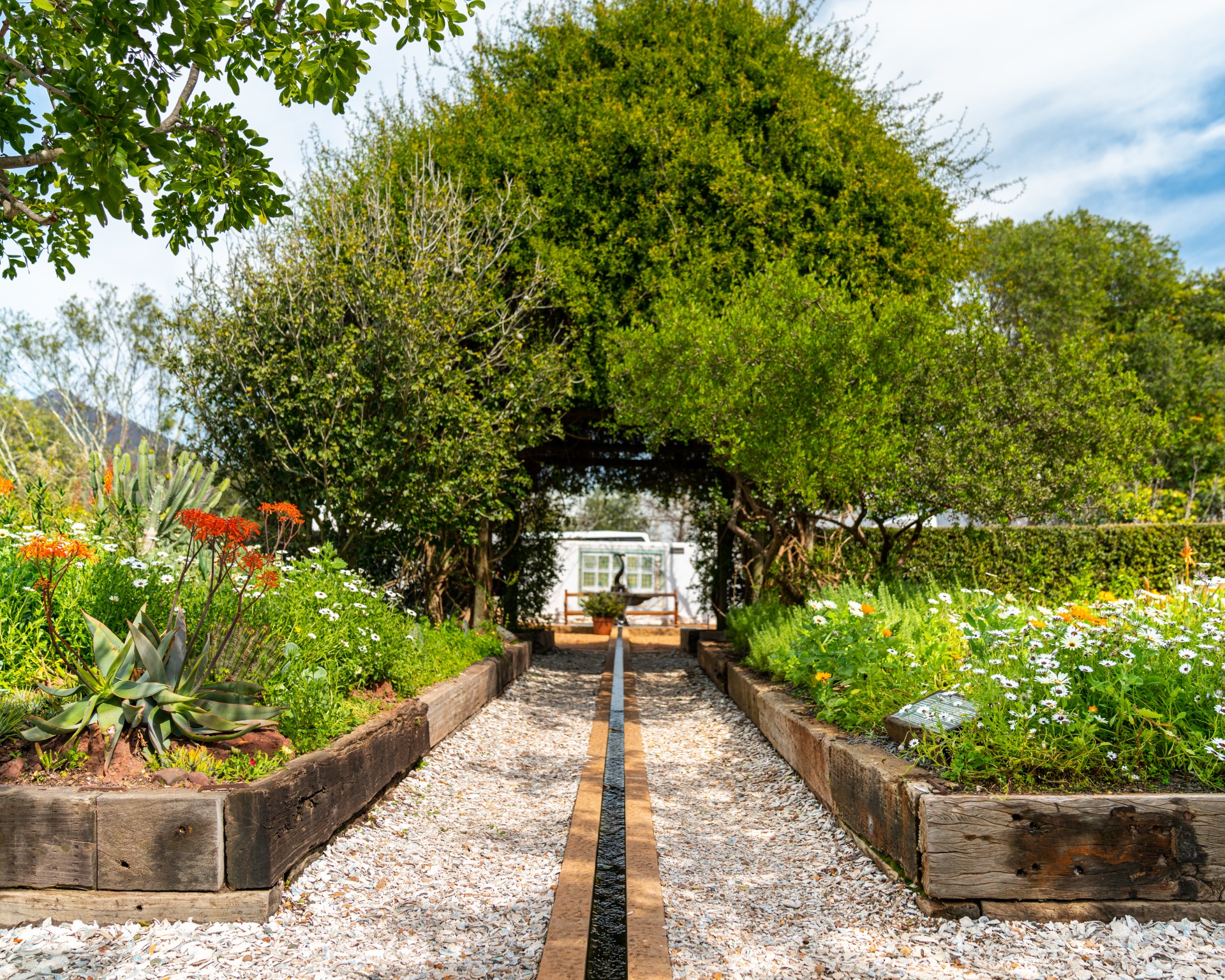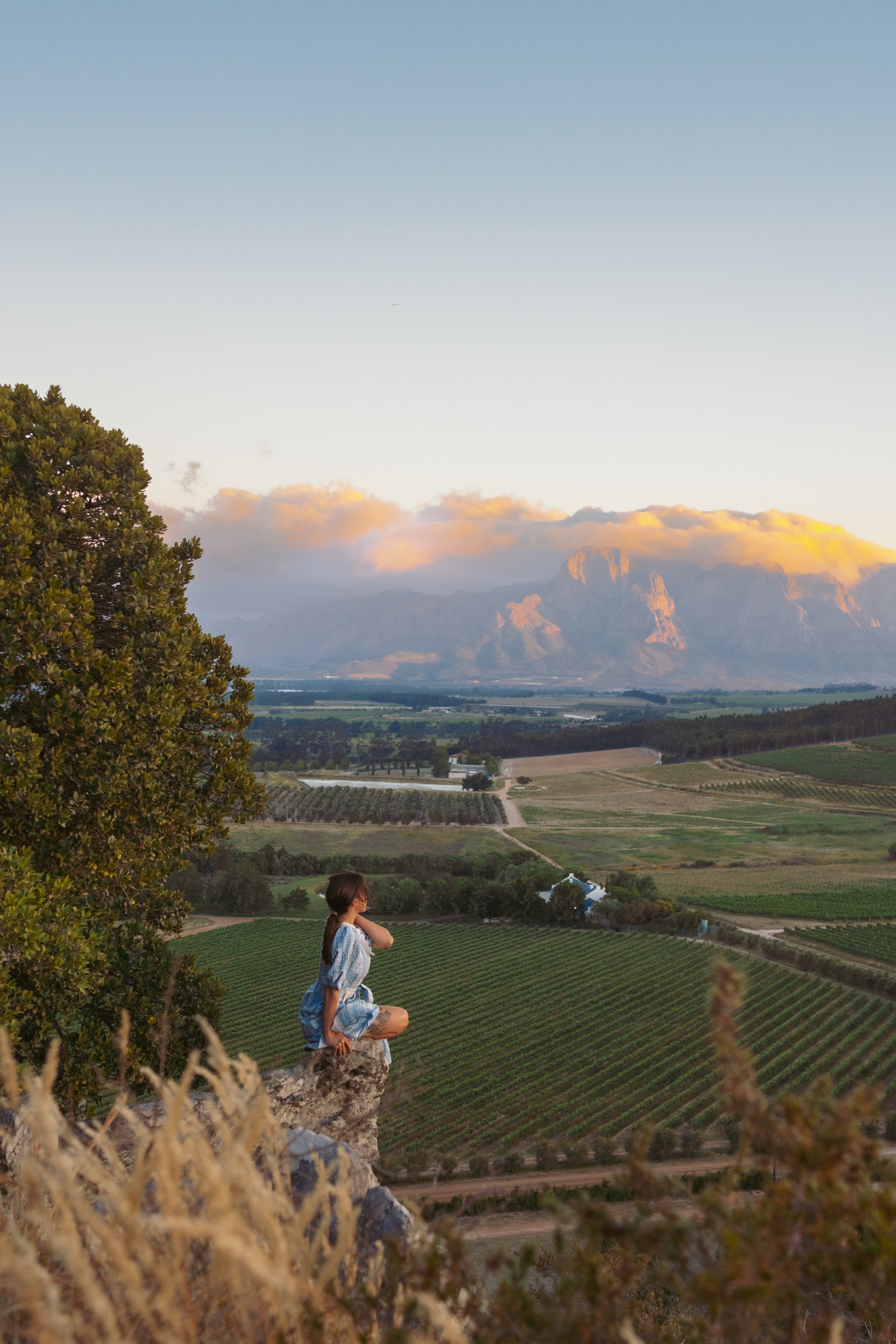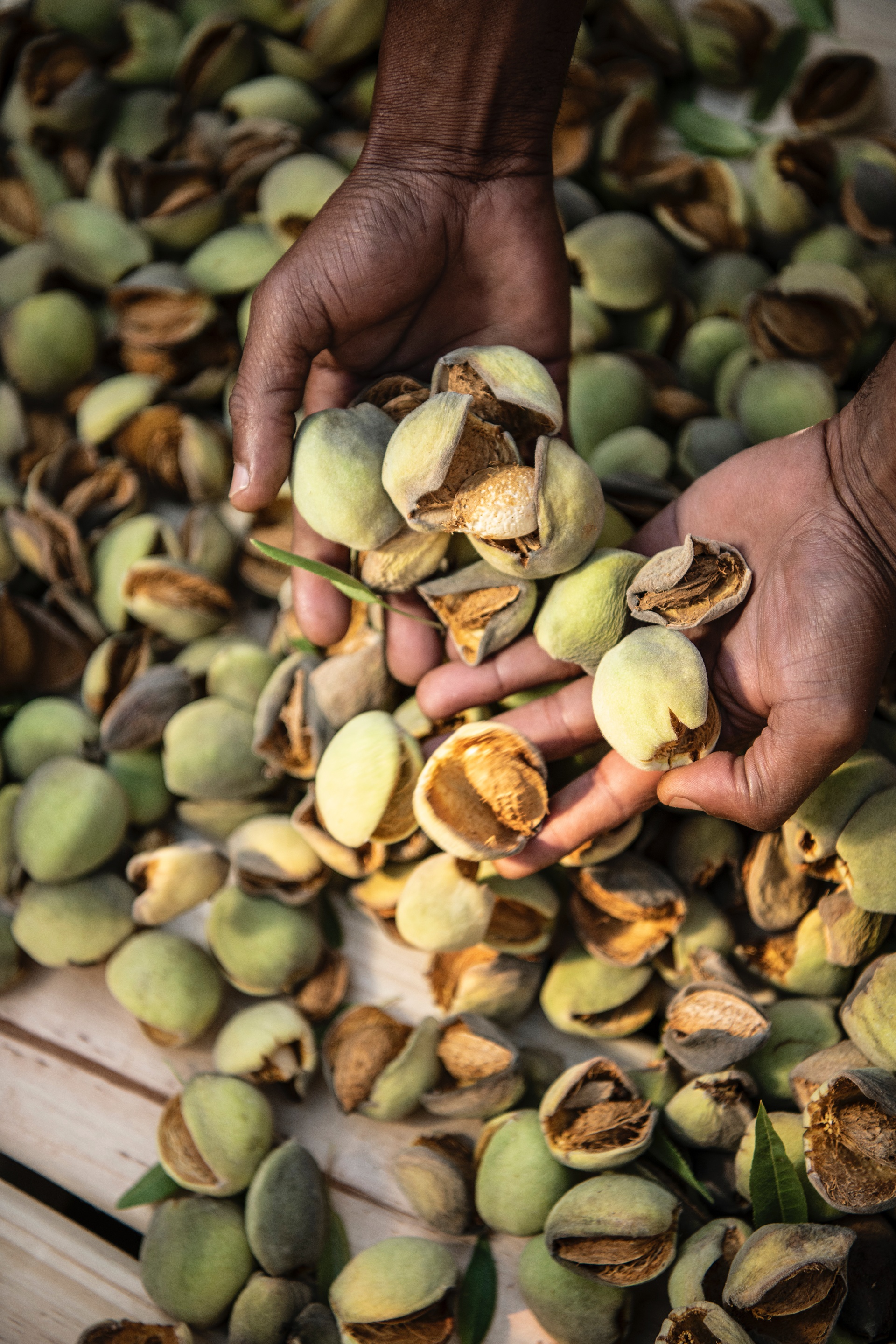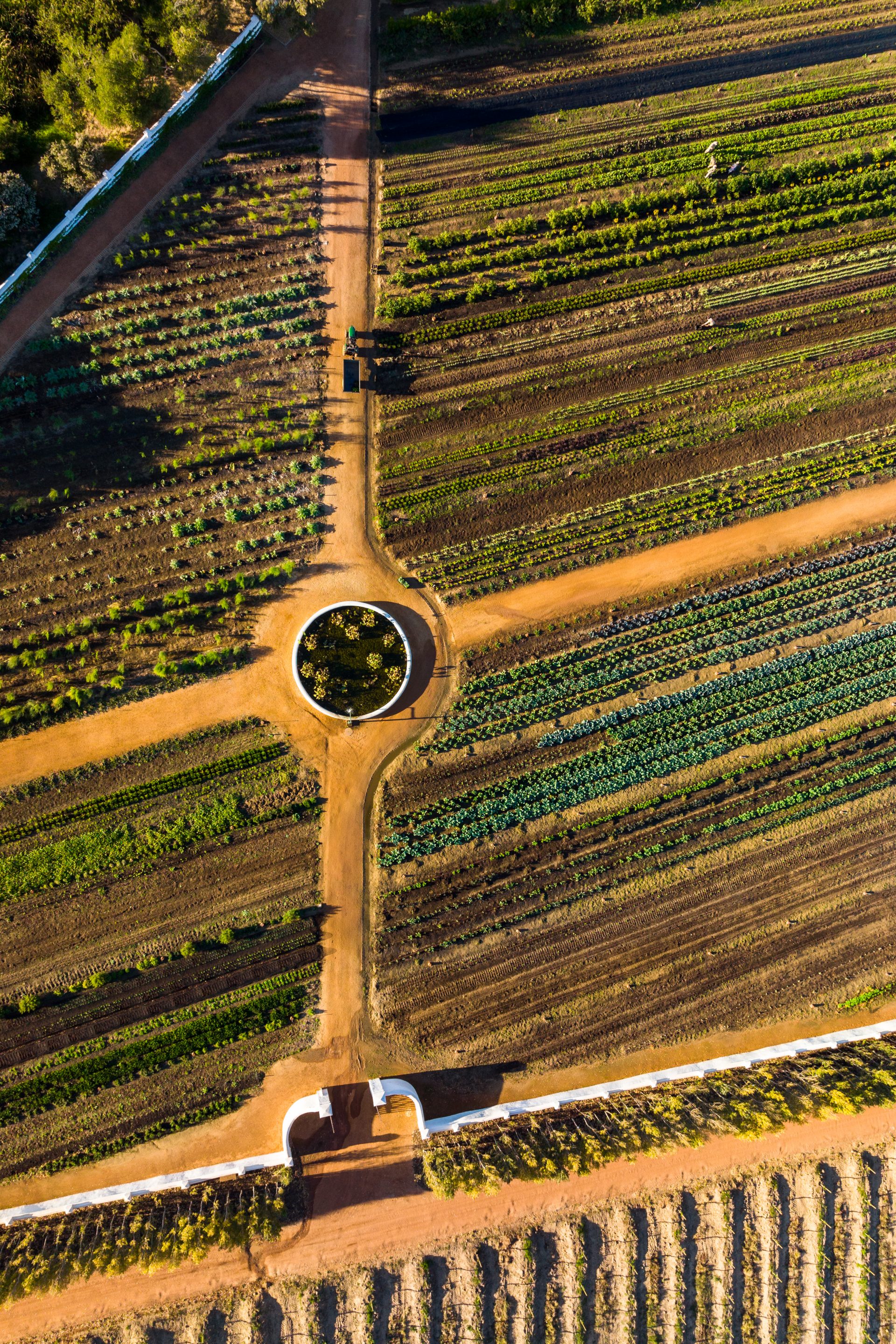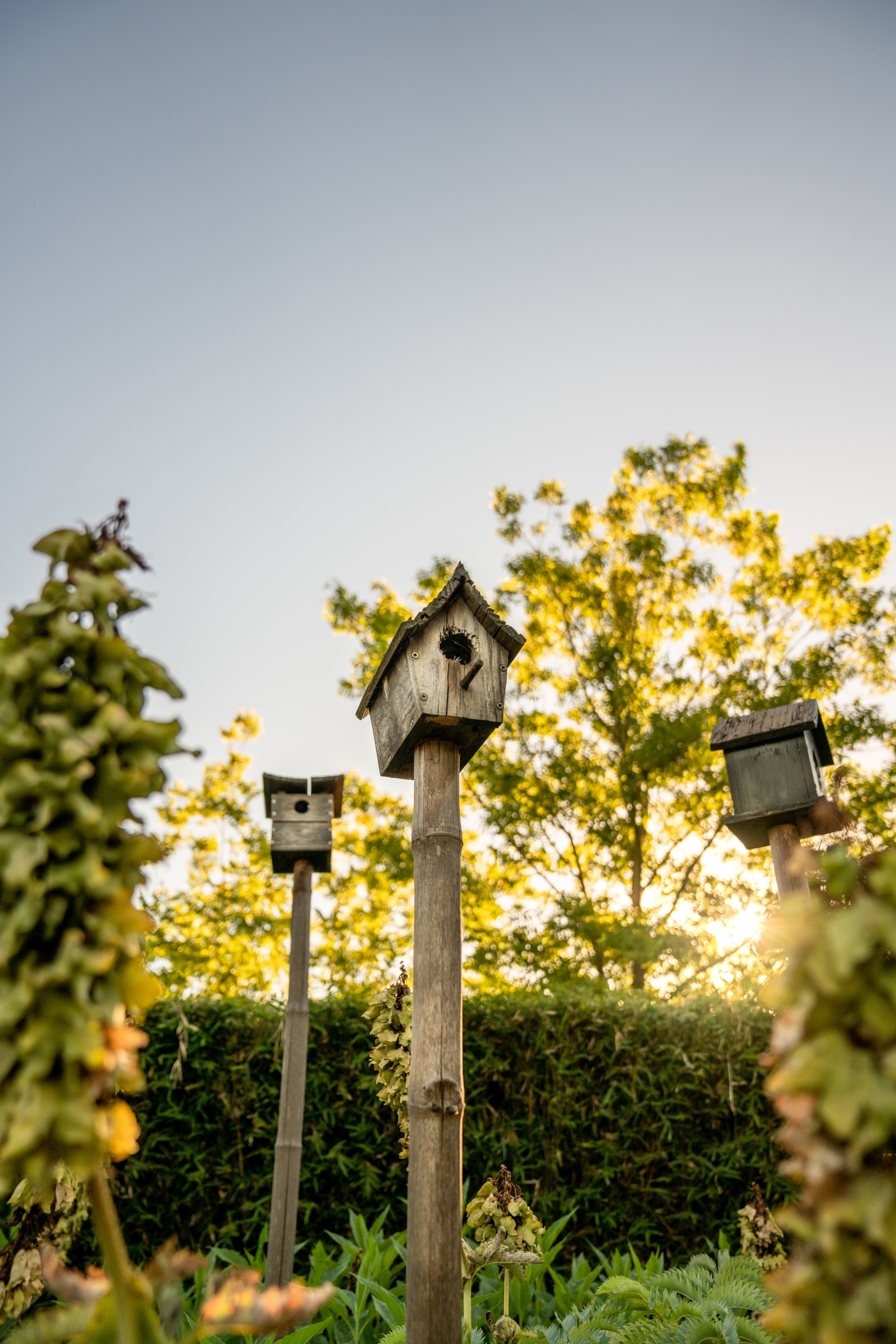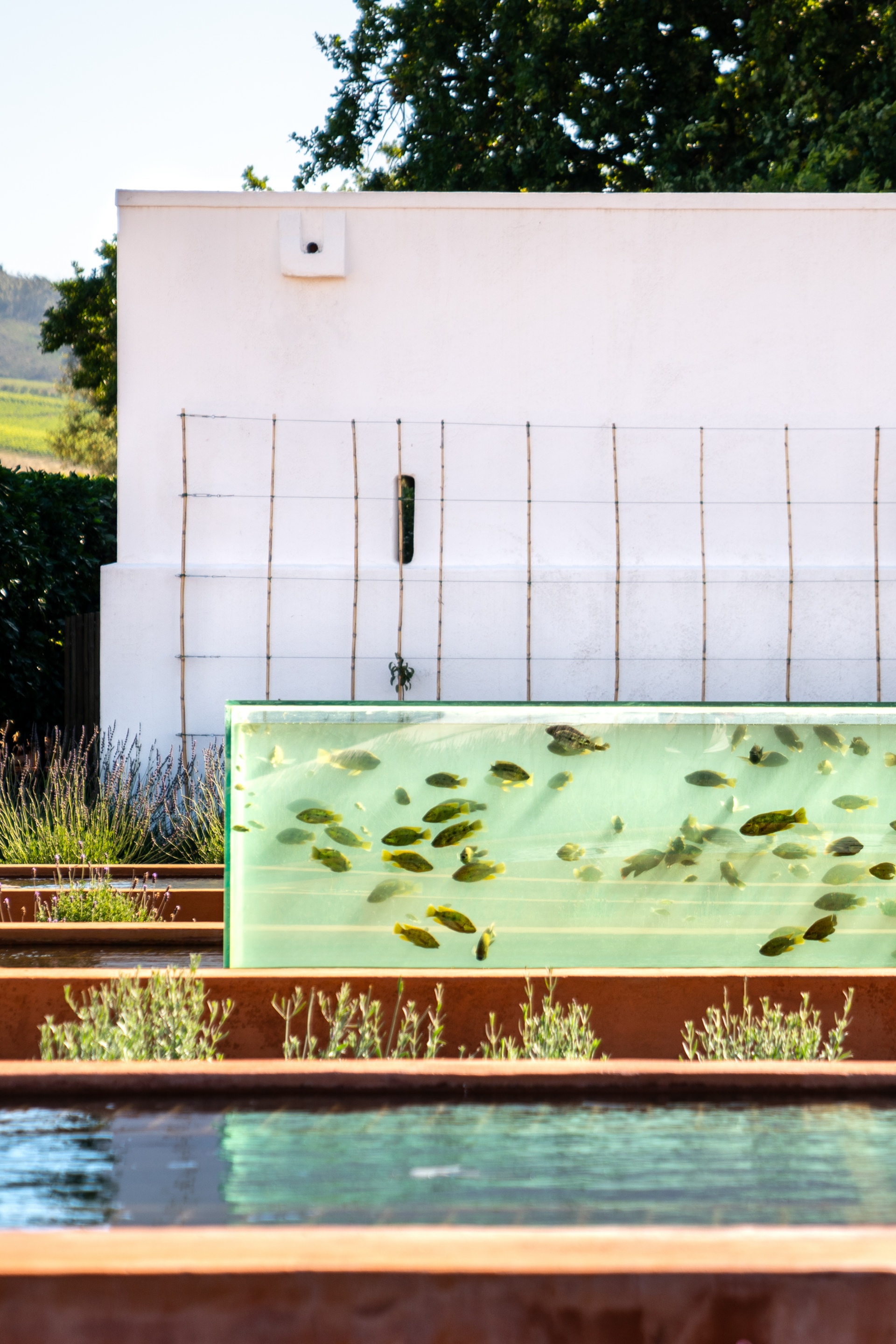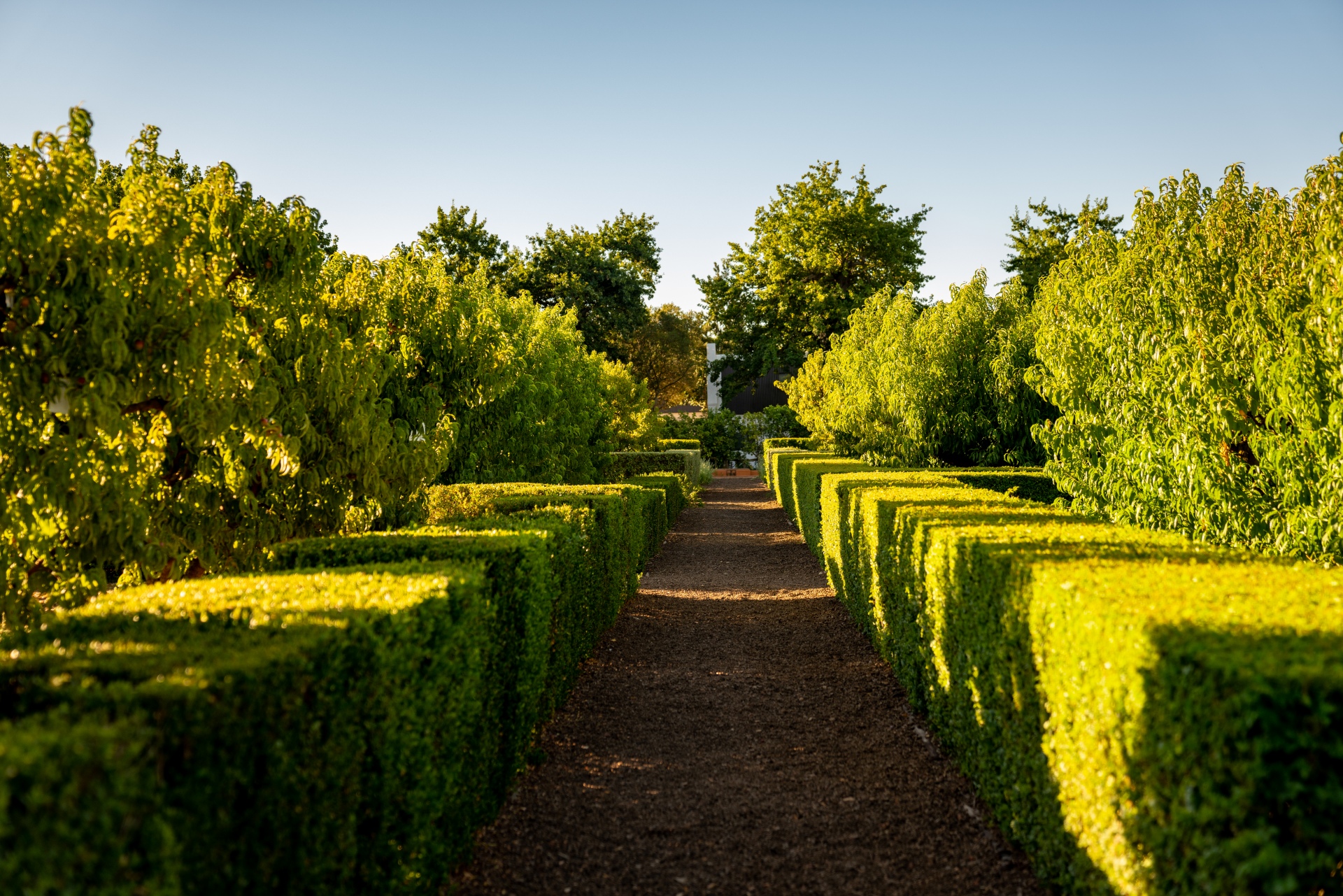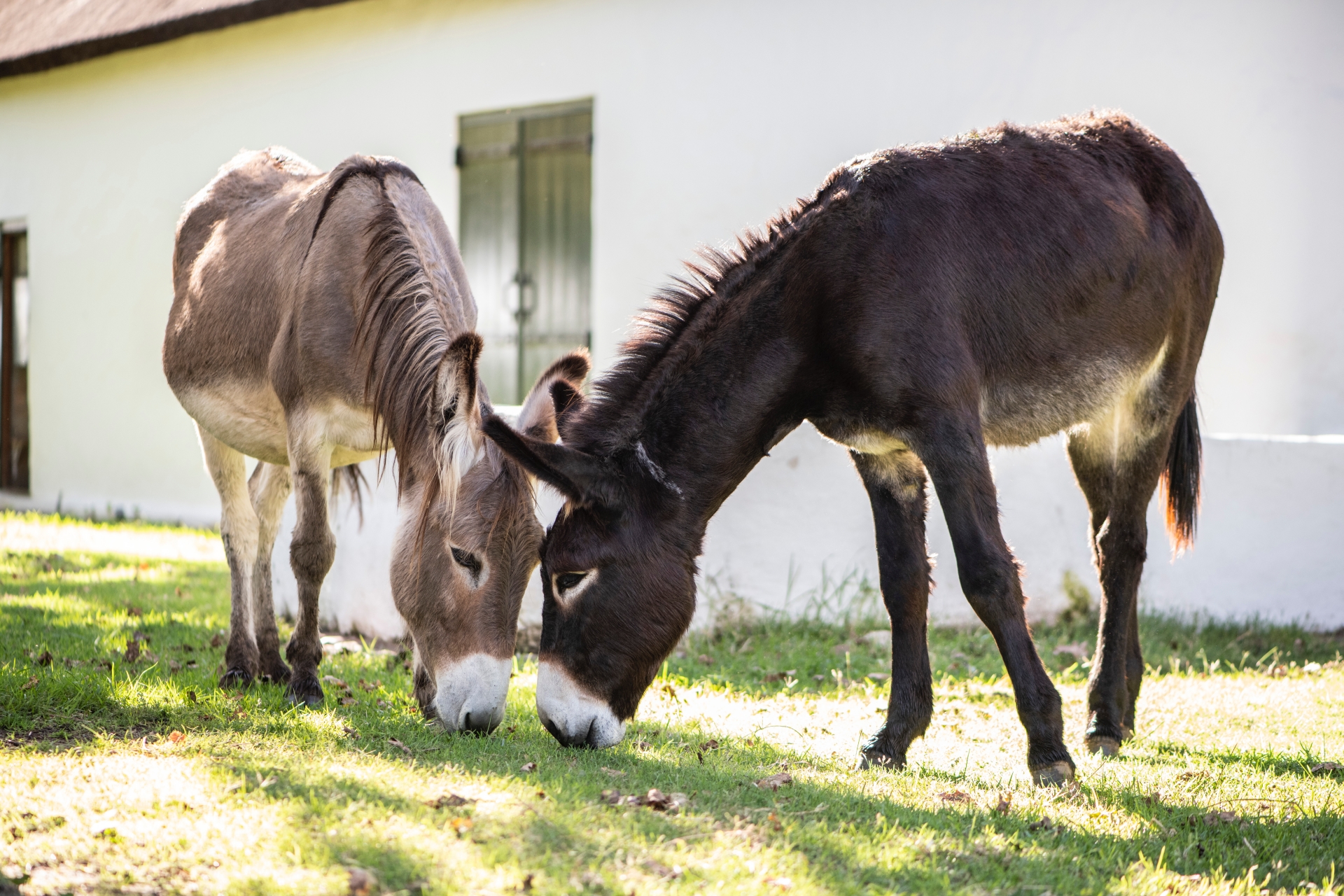 As well as the eye-wateringly pretty gardens, Babylonstoren has two fabulous farm-to-fork restaurants: Babel, and the Greenhouse, plus a wonderful deli, with a dairy and cheese room, a butcher, a baker, (and yes, they do have candles) as well as a scented room with a juicery, and the most beautiful boutique hotel. Babylonstoren is a delight for all the senses. Every detail is 'just perfect' and although the gardens look like they have been here forever, they were in fact, only created in 2007. The garden boasts over 300 varieties of plants that are either edible or have a medicinal value. Fruit and vegetables are harvested all year round for use in the restaurants where food is an "art form".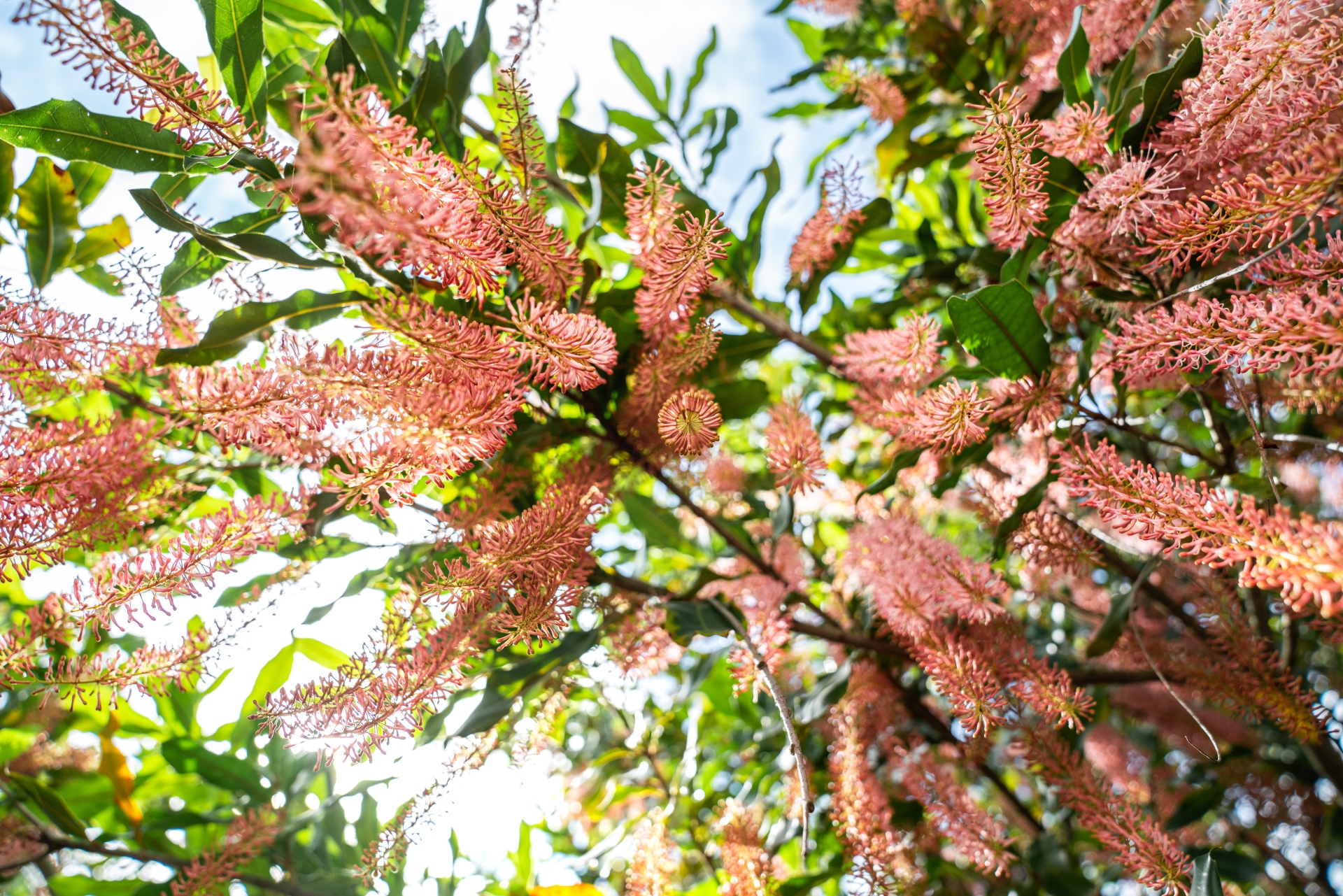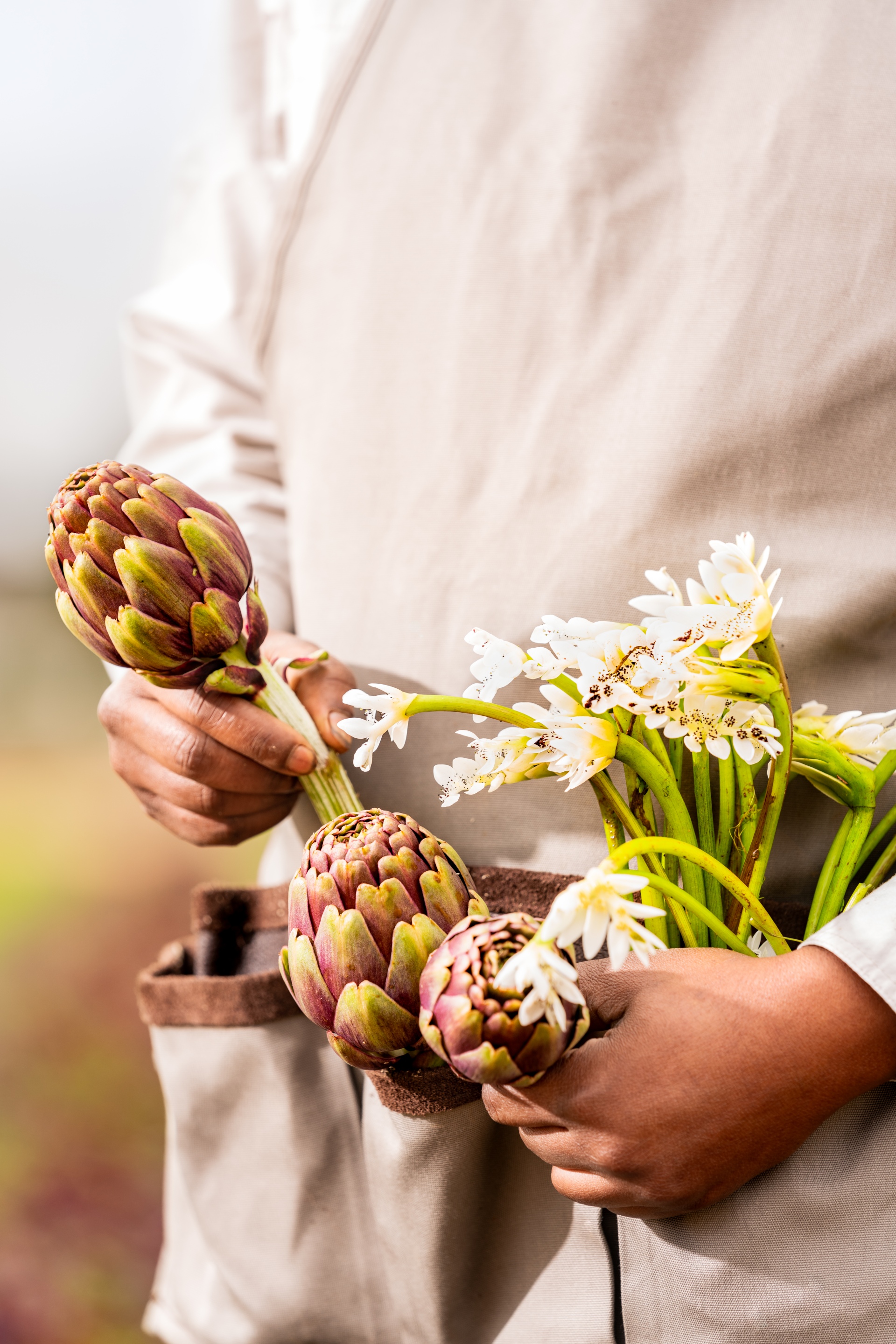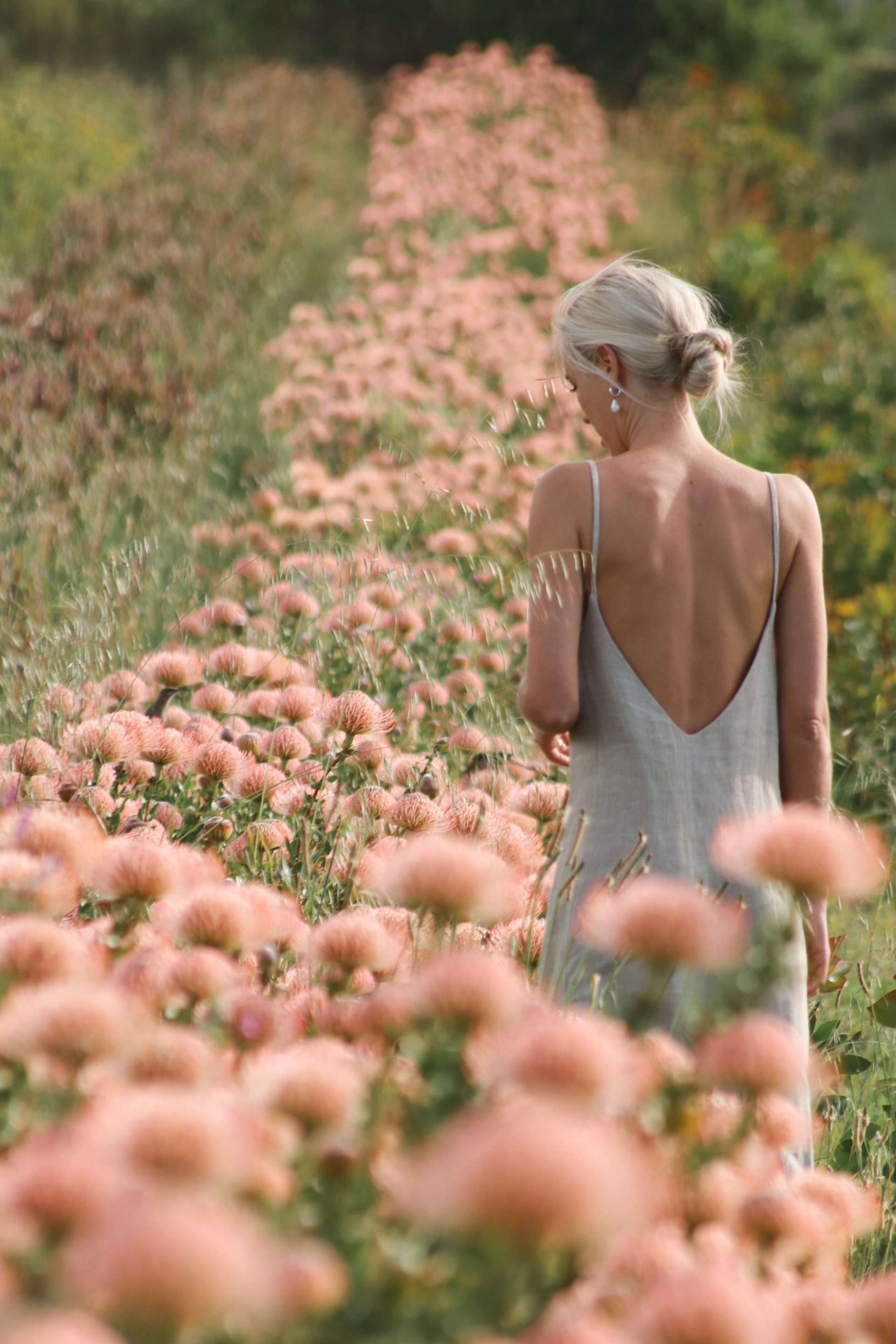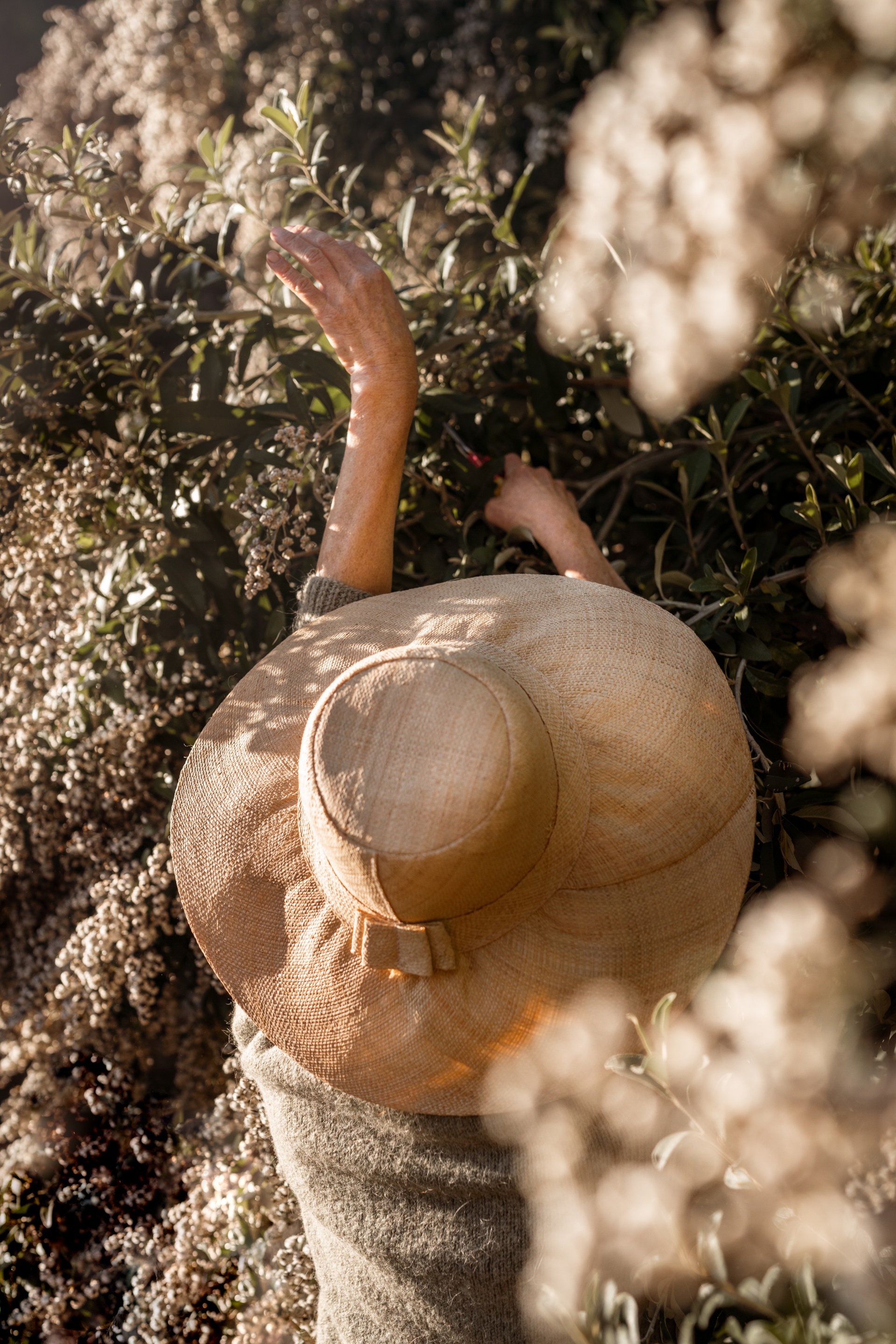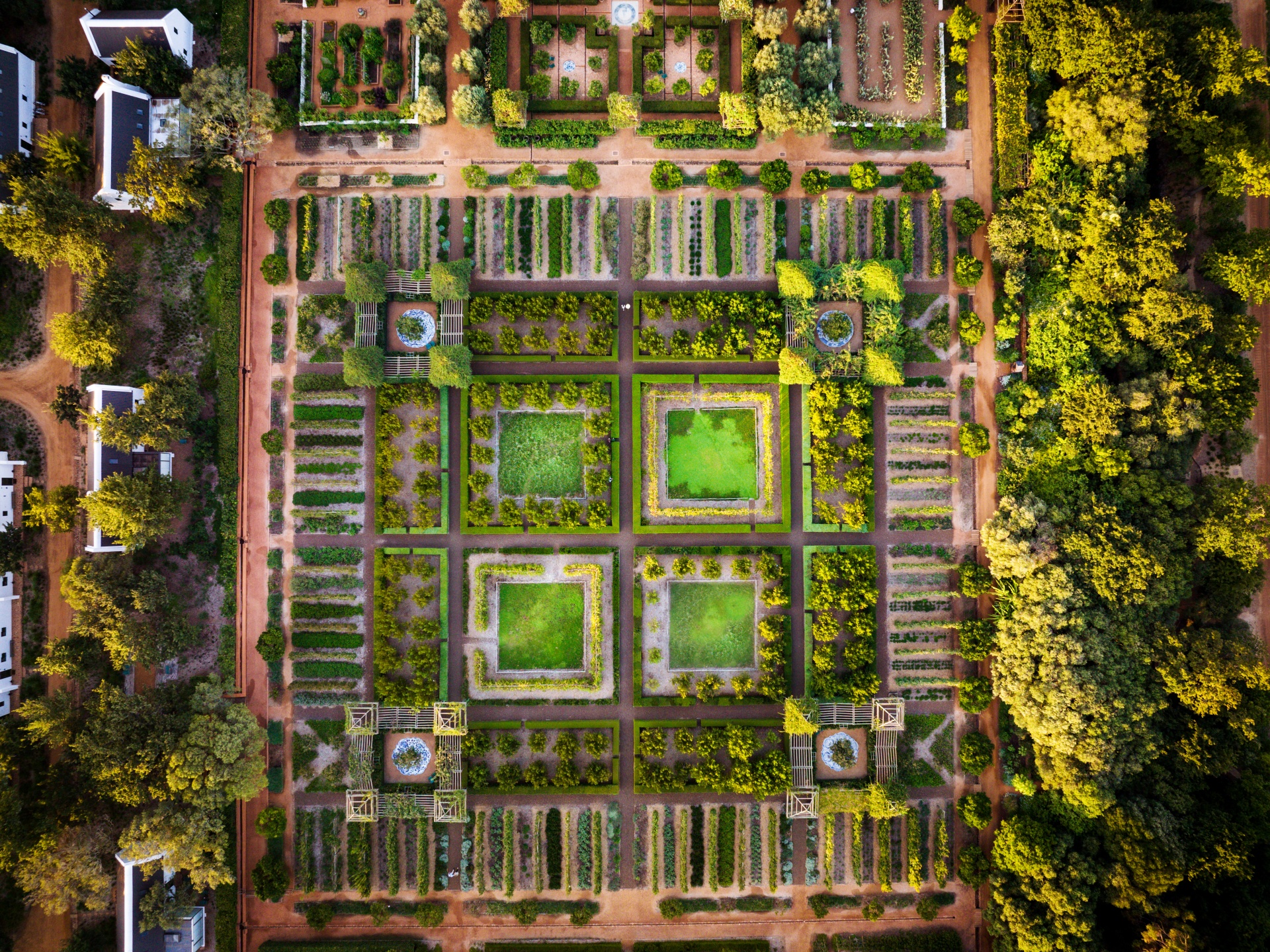 A Living Spa
Health and Wellness
Babylonstoren is like an enormous outdoor spa, where every aspect is considered for your health and wellness - something that is particularly relevant as we leave behind two years of stress and illness as a result of the pandemic. Spa treatments, once considered a luxury, are now an important addition to our holistic wellness, along with spending more time outdoors and appreciating nature. Never one to sit on its laurels, Babylonstoren is once more leading the way with its new Hot Spa - a beautiful and restorative indoor outdoor space, which is accessed via the existing, and also gorgeous Garden Spa, which continues to offer more familiar treatments including a whole list of heavenly treatments including massages, hydrating body wraps, and bespoke facials.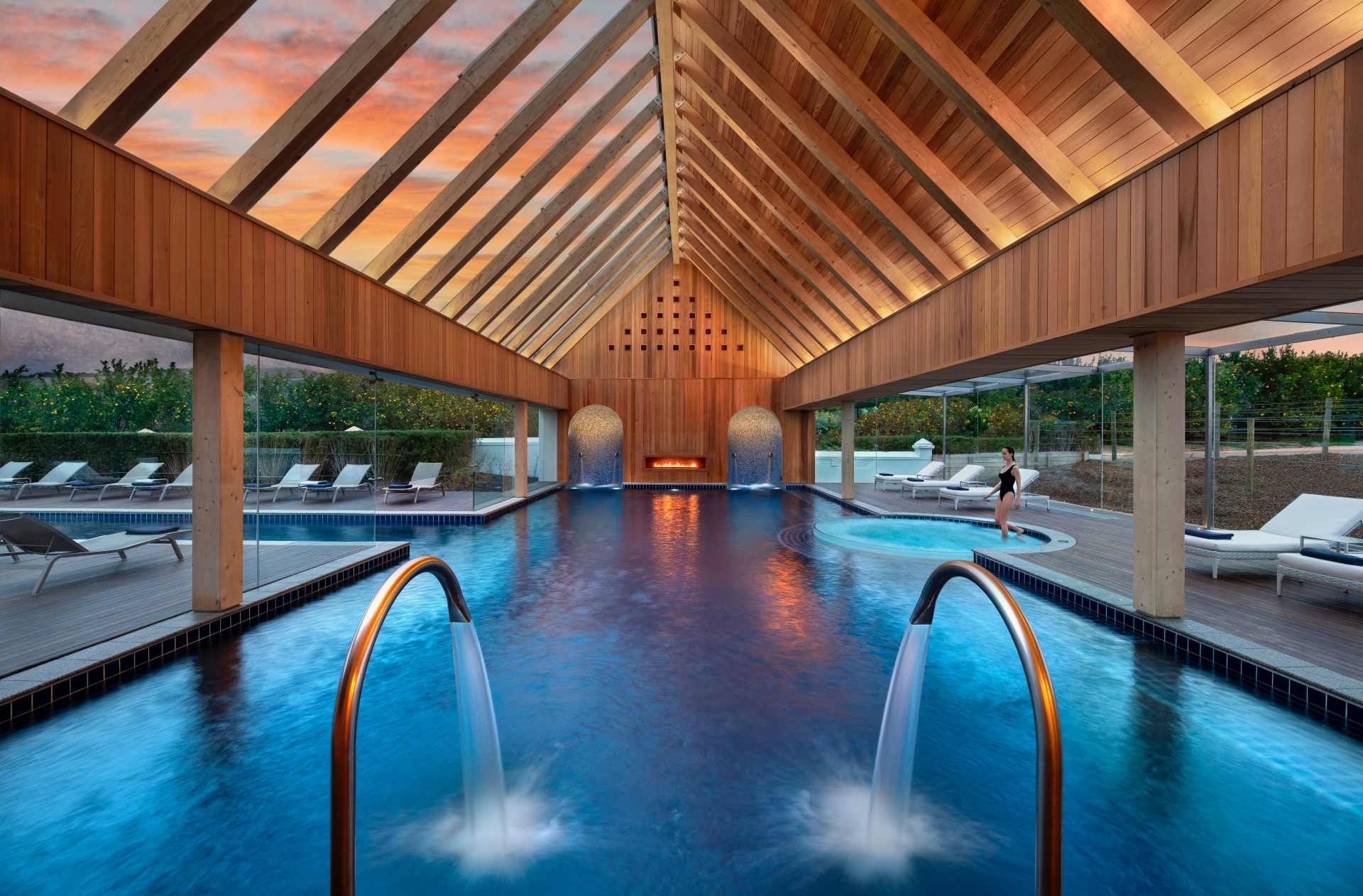 The Hot Spa has two circular vitality pools connected by a water channel to form an indoor-outdoor heated pool. The differing temperatures encourage blood flow, giving the body an energising and refreshing boost. There's a steam room, sauna, a second heated pool and a Salt Room, built from blocks of raw pink Himalayan salt to offer a soothing, healing environment. This sought-after natural mineral is known for its therapeutic properties, and has long been used to lift mood and reduce fatigue. A welcoming hearth with a fireplace at the end of the indoor pool provides added warmth during colder weather. Adjacent to the Hot Spa are Babylonstoren's new hammam and Rasul treatment rooms. The hammam offers a fresh take on the fabled ancient Arabian public baths that have offered both physical and spiritual renewal for centuries are designed for two guests, as privacy and quiet are an essential part of relaxation. The hammam is made entirely from heated marble slabs. The ceiling arching over the hammam is covered with mosaics in a range of glorious blues. Here guests can experience an hour-long private water ritual, which begins with a scrub and is followed by a choice between dynamic stretching and massage, or a traditional soap treatment for two (including a scrub, soap wash and massage). The Rasul (or mud bath), also offers a centuries-old cleansing practice. In contrast to the hammam, the curved walls of the Rasul are in botanical green mosaic tiles. The Rasul ritual is a four-step process that starts with exfoliation and cleansing. Next, a purifying and detoxifying clay wrap is applied to the skin. The clay is harvested locally from freshwater lakes and is rich in natural minerals. Essential oils, extracted from indigenous healing African botanicals like Aloe ferox, geranium and Kalahari melon, have been blended with the clay to encourage the release of toxins or impurities. After the clay has been applied, guests relax in the steam room, allowing the heat and the clay to perform their healing magic. Finally, the skin is cleansed and buffed, leaving the body smooth and supple, and the mind and spirit relaxed and soothed. Follow a morning at the spa with a healthy, deliciously tasty garden salad lunch from the greenhouse restaurant by the pool.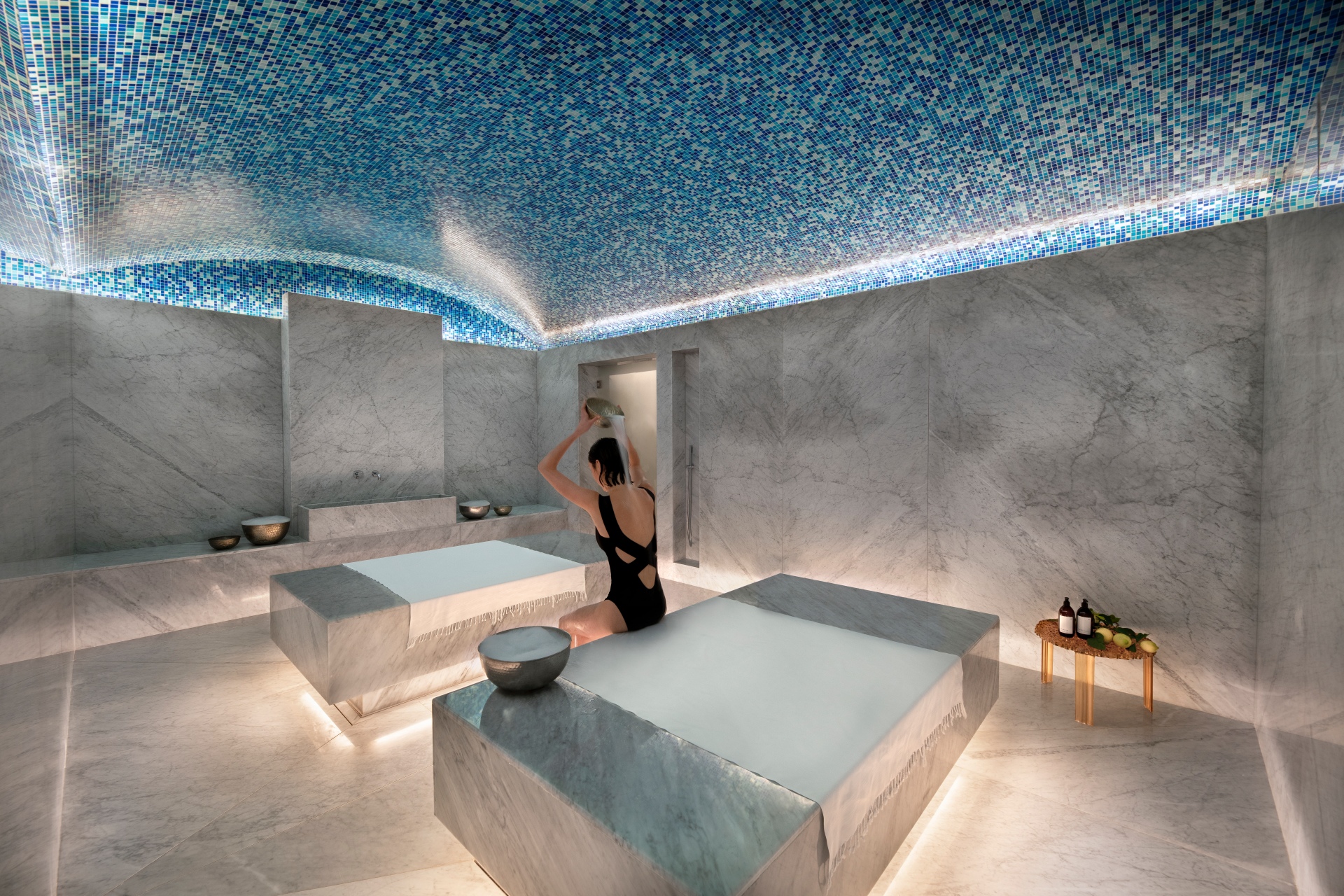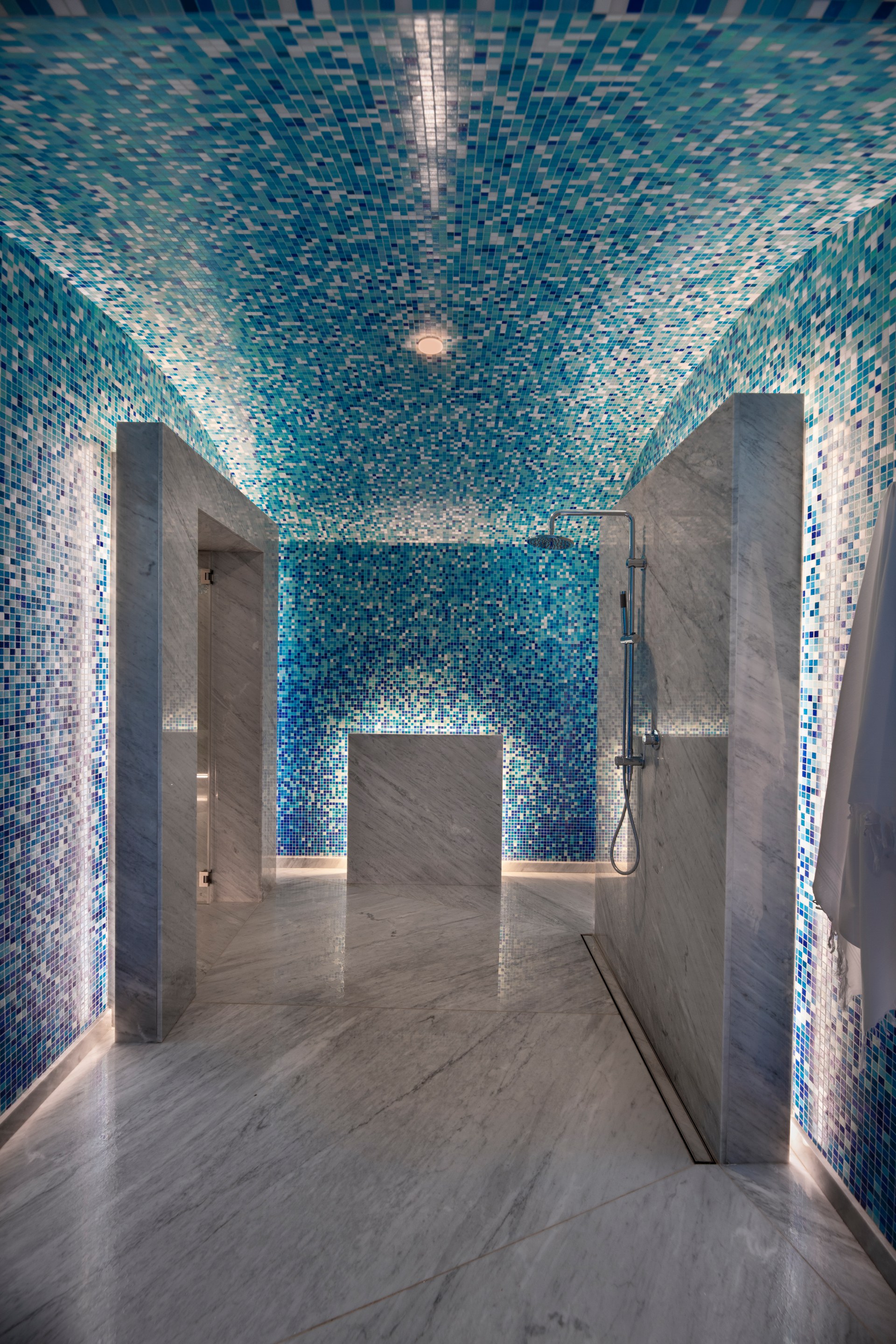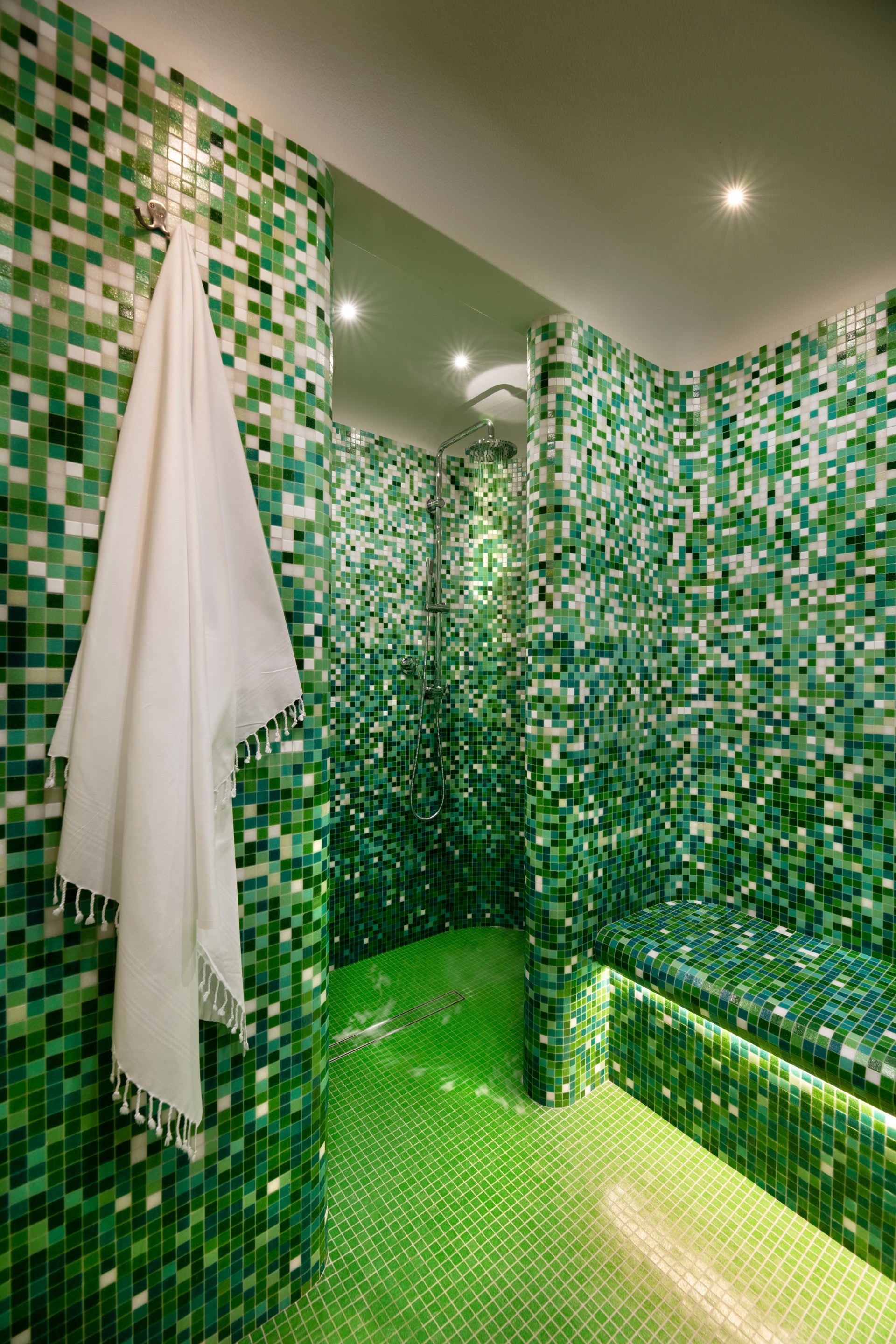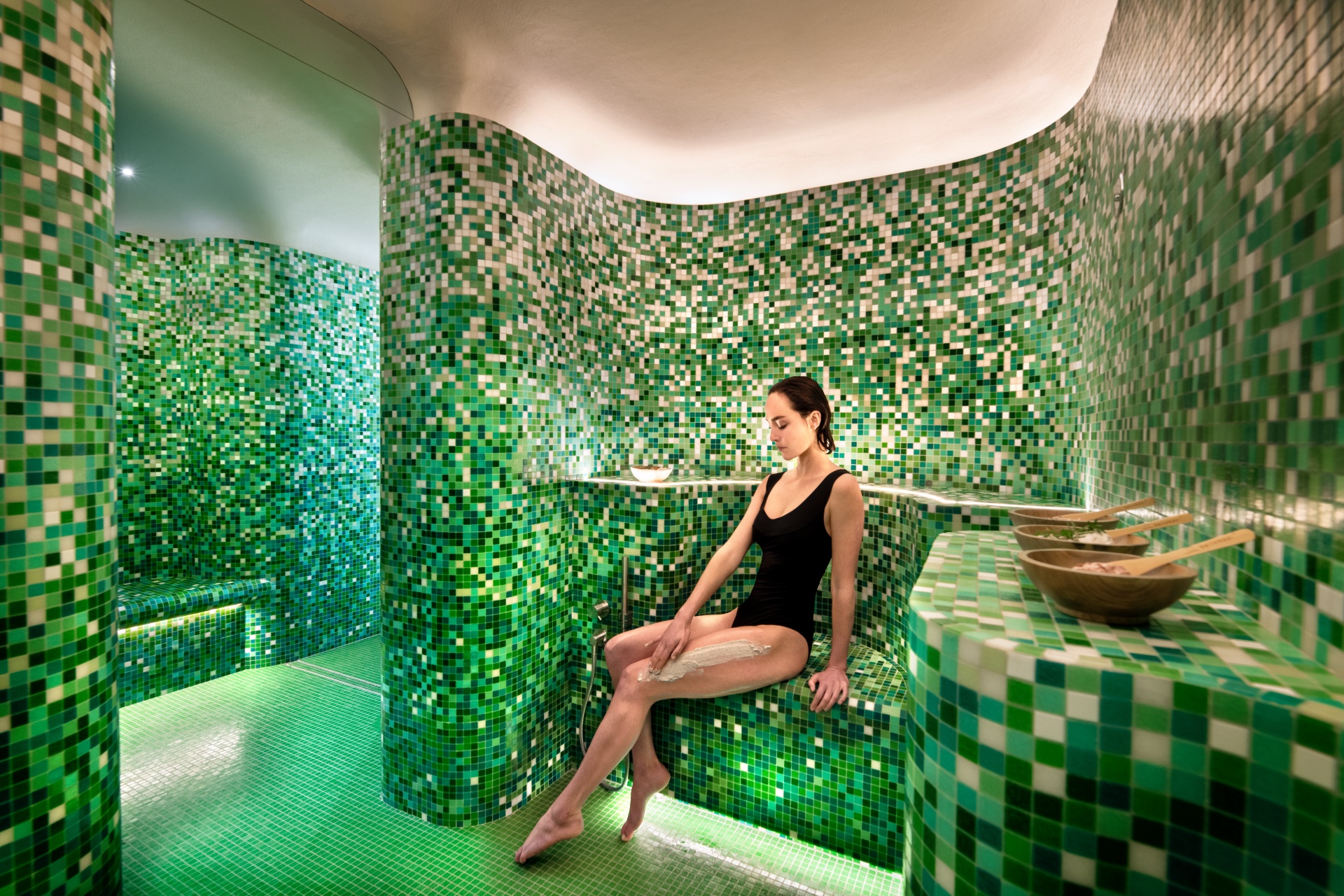 The New Fynbos Cottages
Set a short drive from the restaurant, winery and gardens, and elevated above the farm dam, Babylonstoren's newly built one and two bedroom Fynbos Cottages offer glorious vineyard views accompanied by the farm's natural soundtrack, where guests can fully immerse themselves in the beauty of the natural plant habitat, the Fynbos, of the Western Cape's mountains, and adjoining vineyards and orchards. The cottages are newly built in the distinctive rustic Cape Dutch style with lime-washed walls and elegant gables honouring the rich heritage of the farm, while the interiors in Karen Roos' distinctive aesthetic take on an altogether contemporary feel with an understated elegance. The furniture comes from leading international design brands such as Kartell, Magis and the Bouroullec Brothers. Roos developed her style through a career in media, which included television presenting, authoring books on design and editing magazines such as Elle Décor in South Africa. Her sense of sophistication and style influence everything The cottages have an understated elegance with Oregon pine floors, organic tones and textures, a rustic open hearth fire, and bookshelves filled with a wonderful selection to enjoy during your stay. Four poster king-size beds are adorned with gorgeous fine linens, while a skylight in each of the rooms ensures plenty of natural light and barn-style doors and window coverings ensure complete privacy. Leading off the lounge is a spectacular contemporary glass cube kitchen and dining area. Your bikes are parked up outside.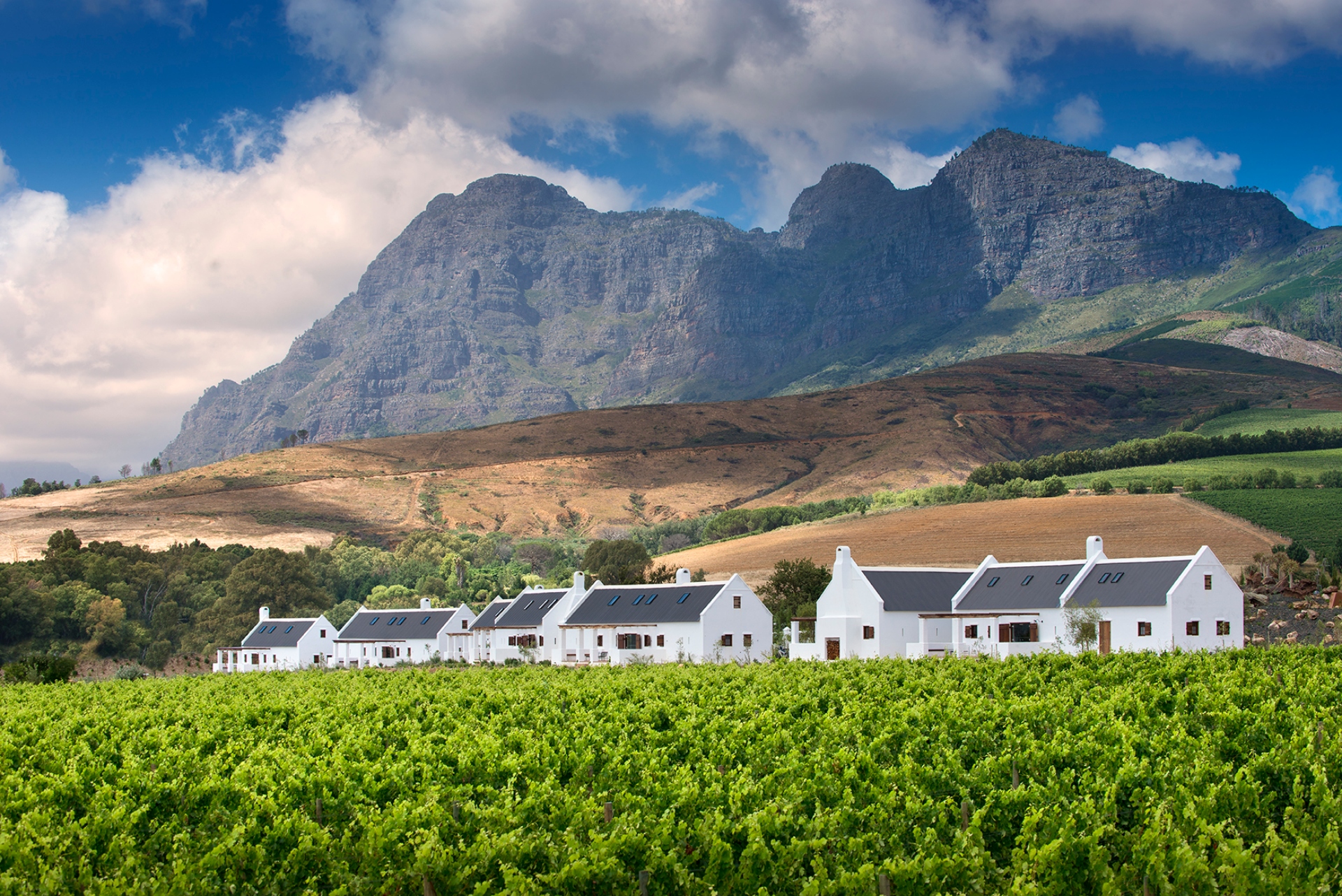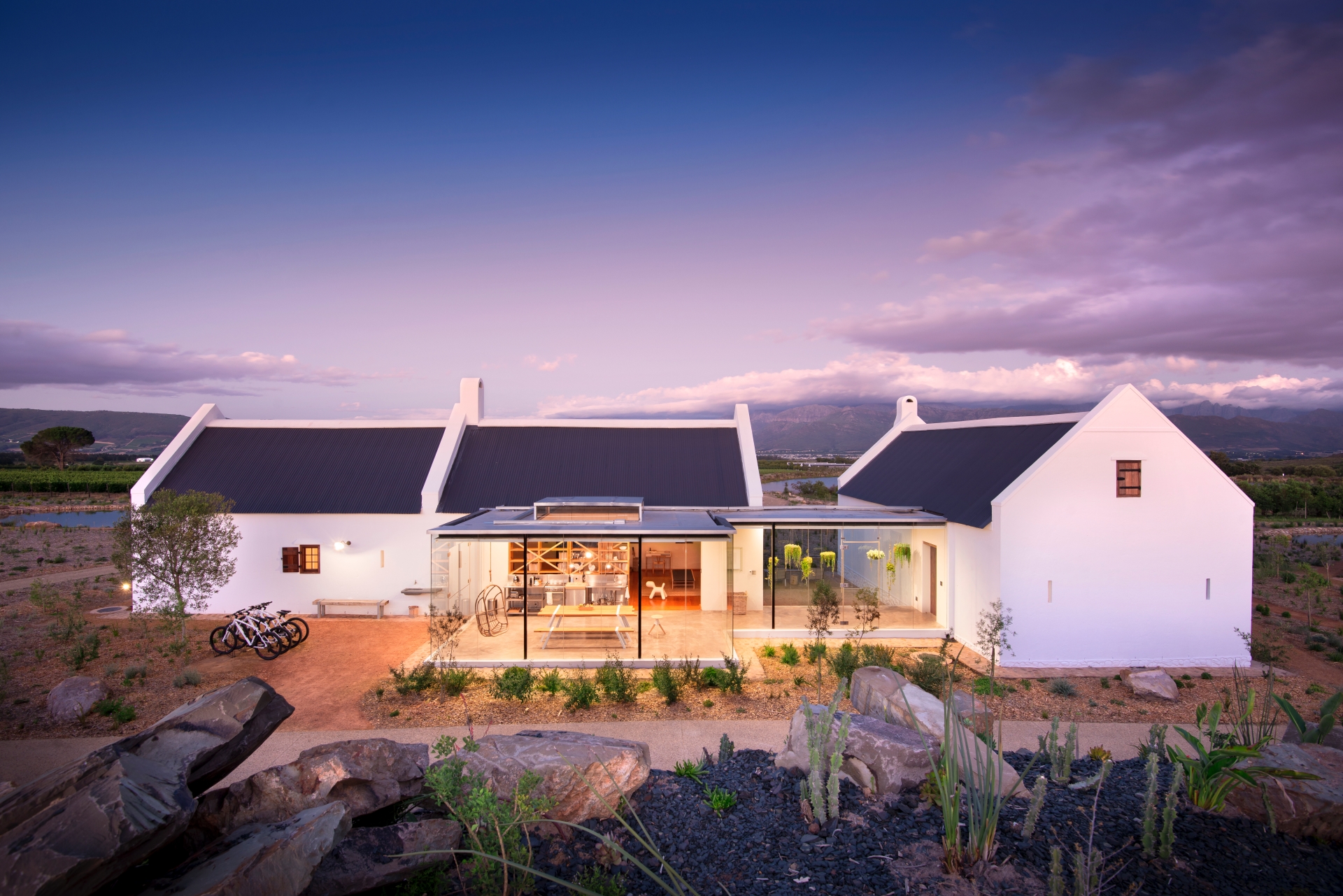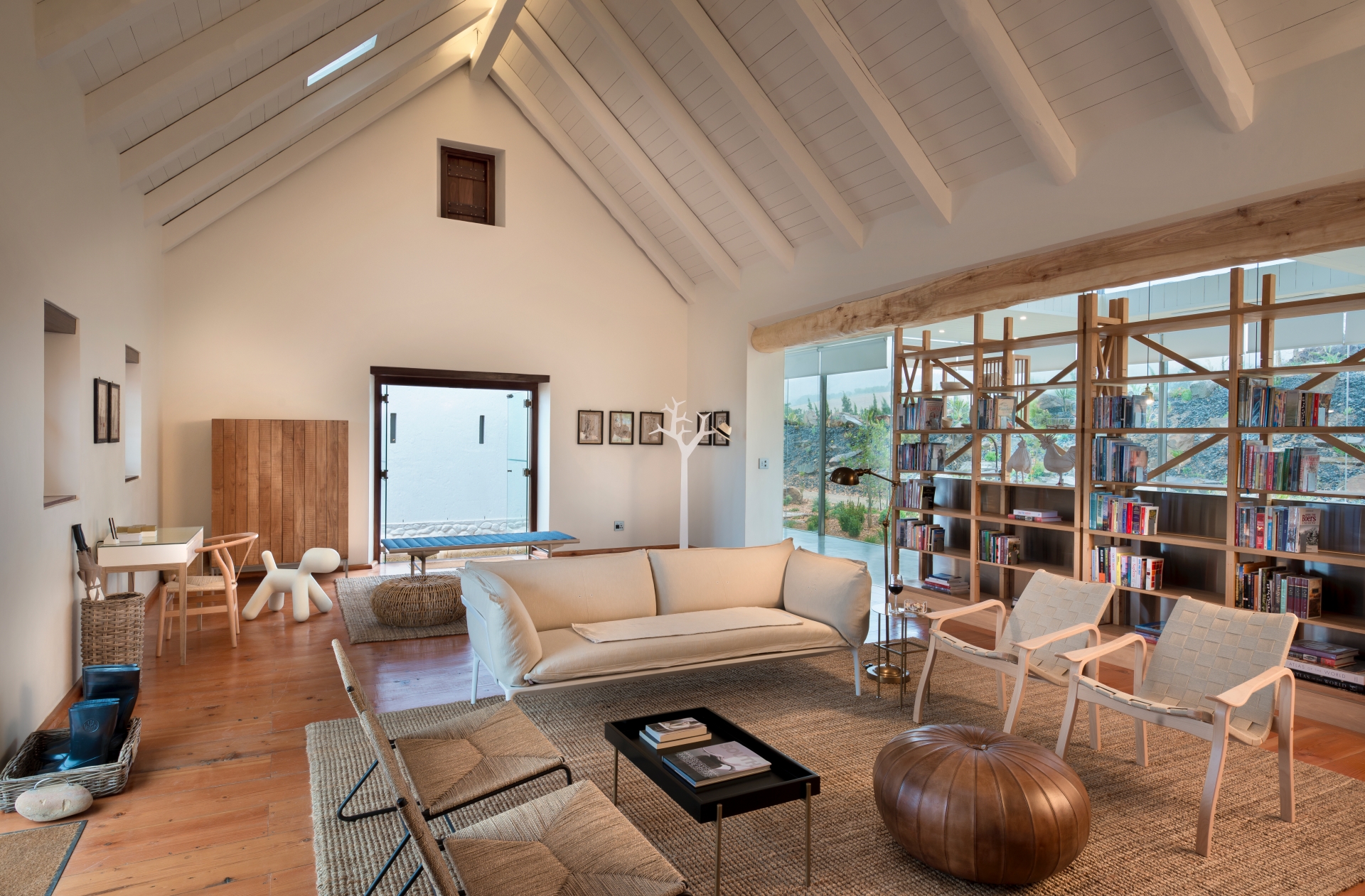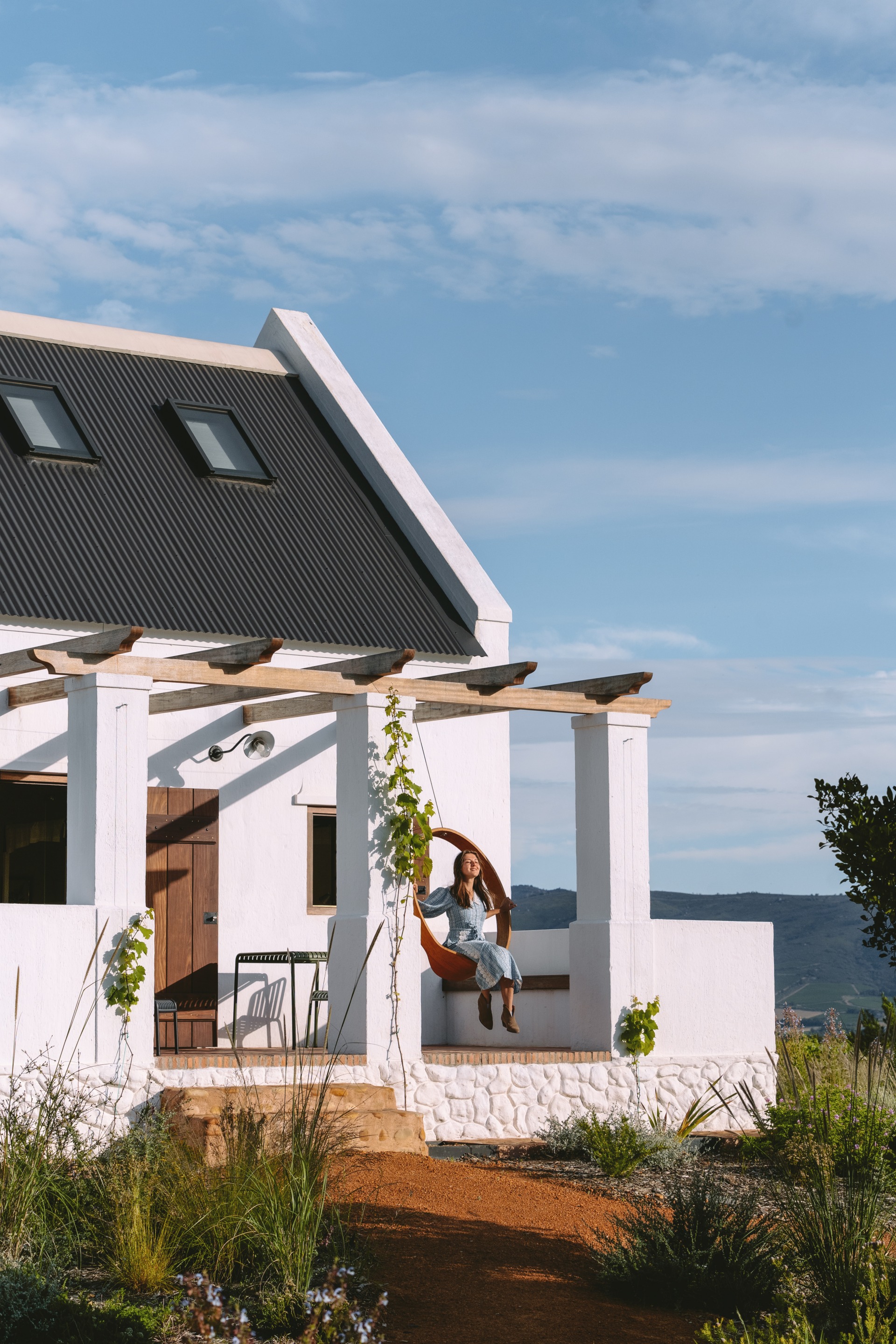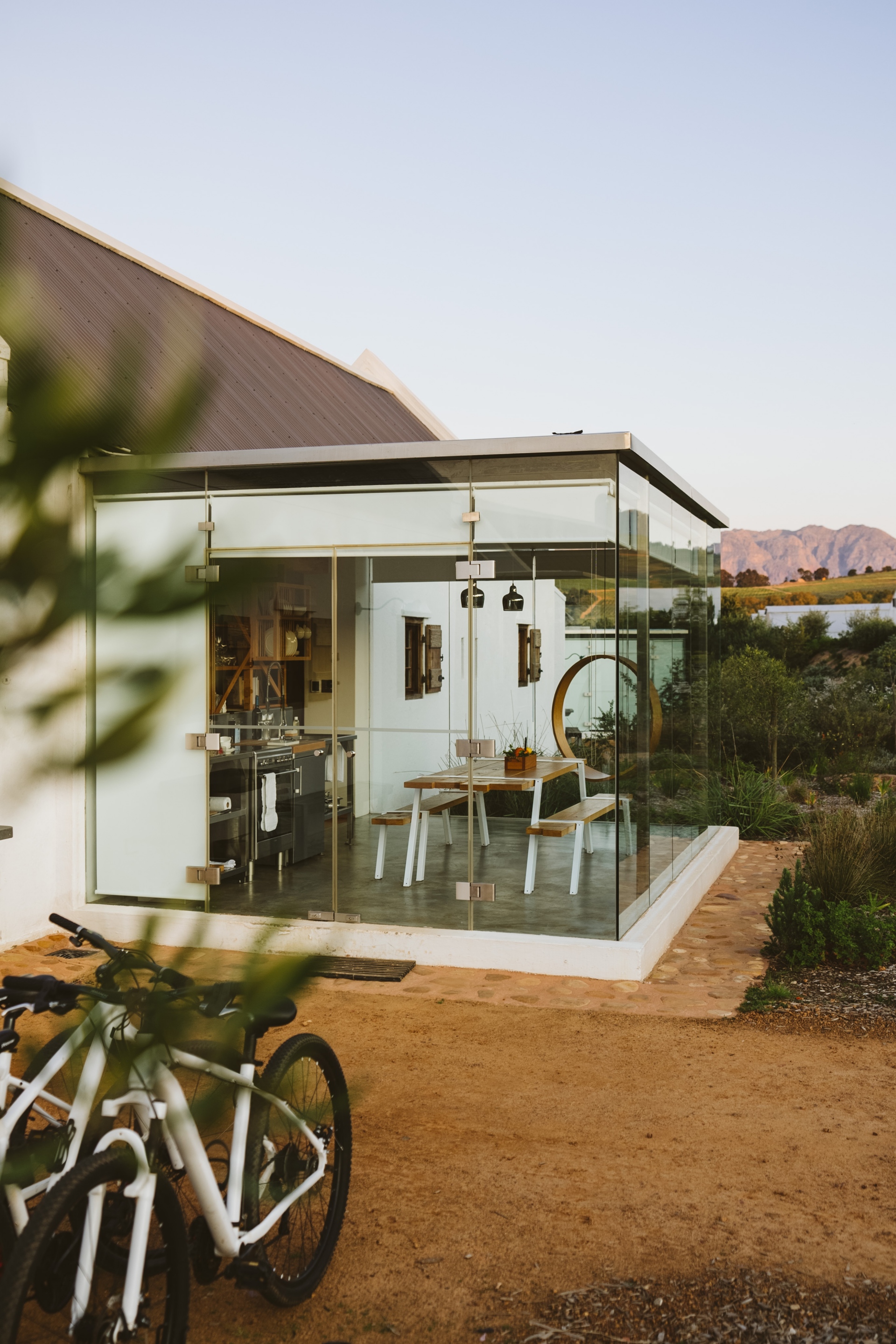 The New Pool Room at Fynbos Cottage
The simply gorgeous glass fronted Pool Room is filled with an abundance of tropical plants, and botanical prints, and contains a lounge and bar area for the exclusive use of Fynbos' guests. It overlooks a large circular natural pool cleaned naturally by oxygenating plants, decking, and an integrated glass-fronted vitality pool. An exclusive-use Fynbos Family House sleeps ten with five en-suite bedrooms. Each has a cosy fireplace and glorious soaking tubs. Leading off the spacious lounge is a fully equipped kitchen and a central courtyard is the ideal spot for family and friends to gather with a sparkling pool for refreshing swims.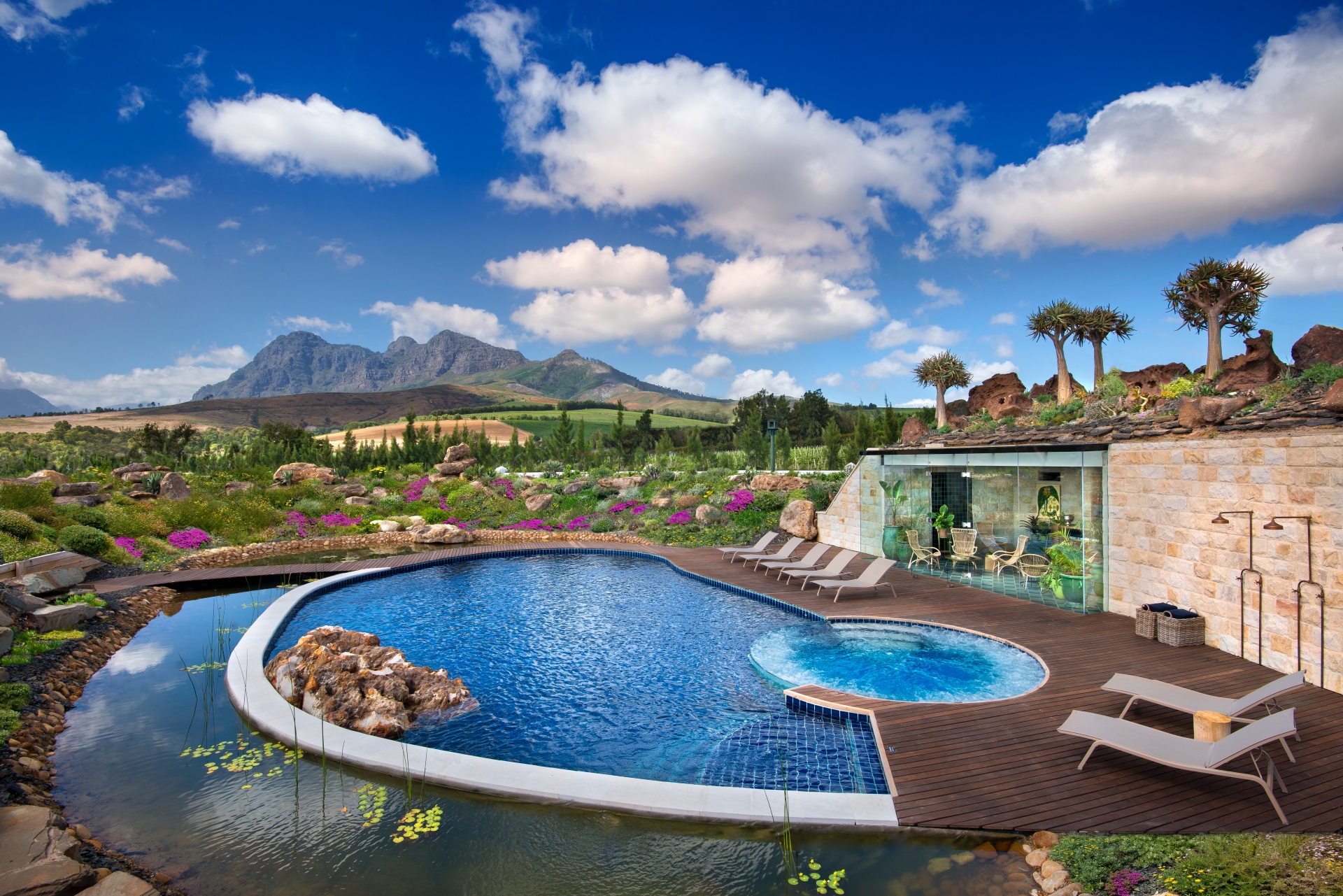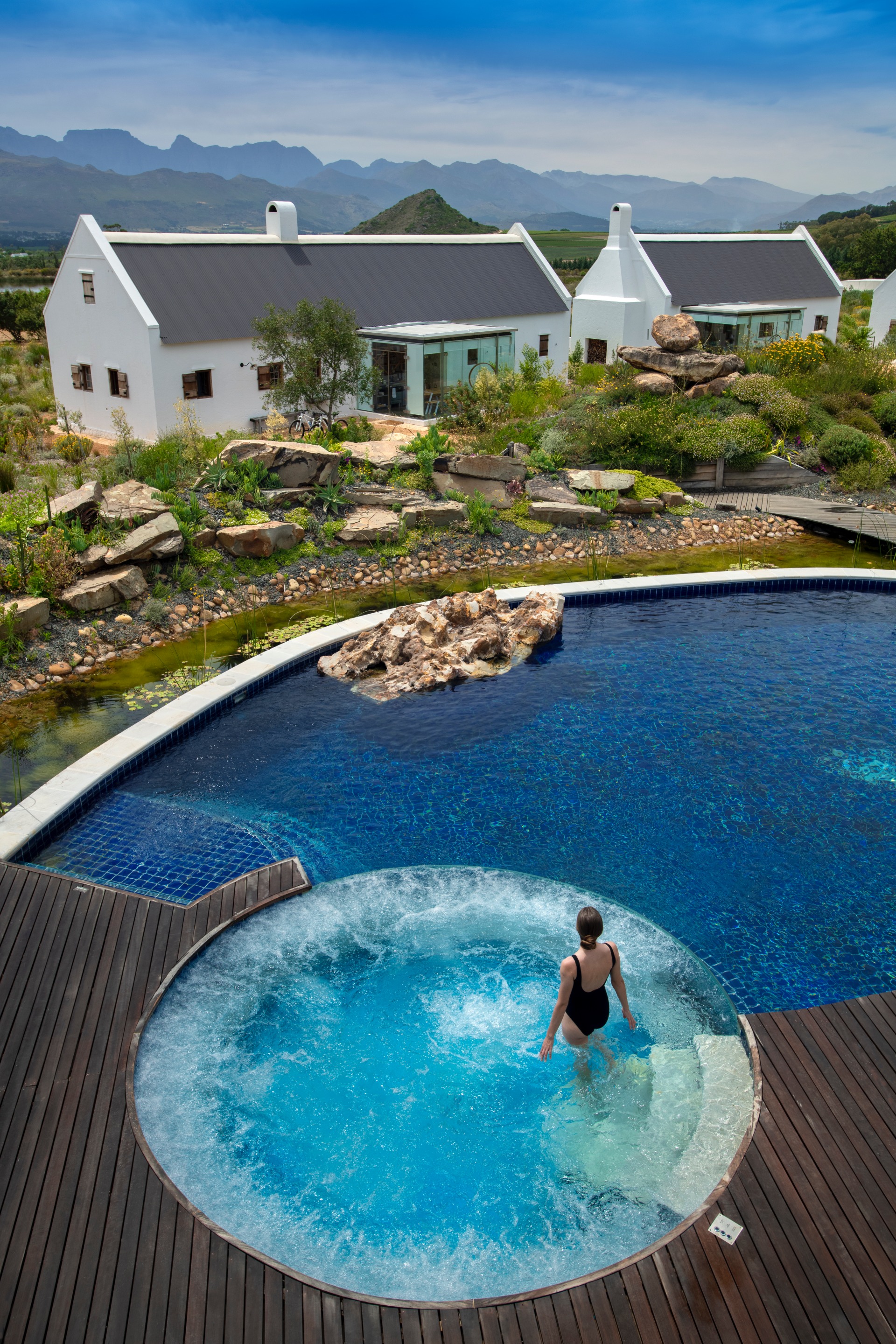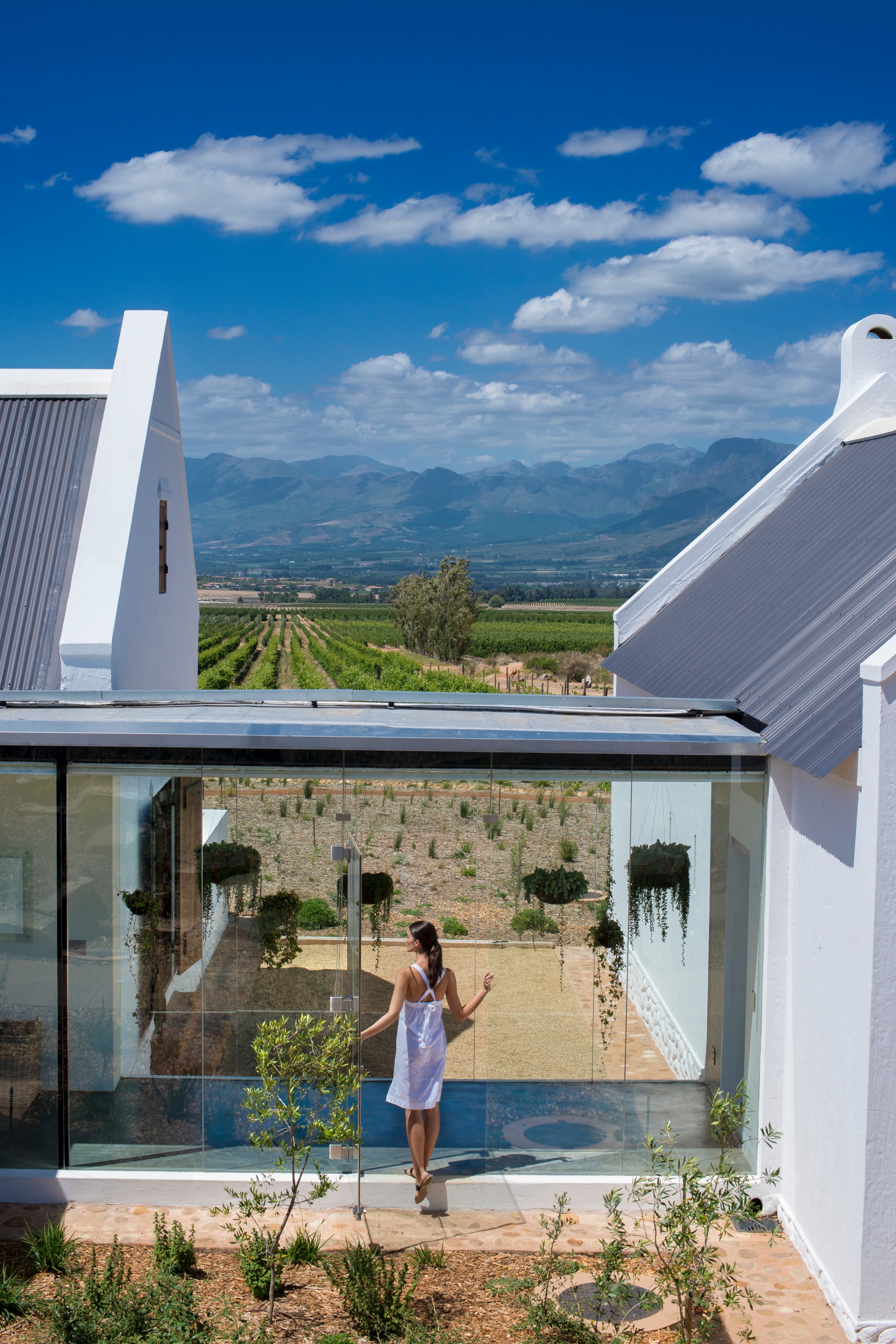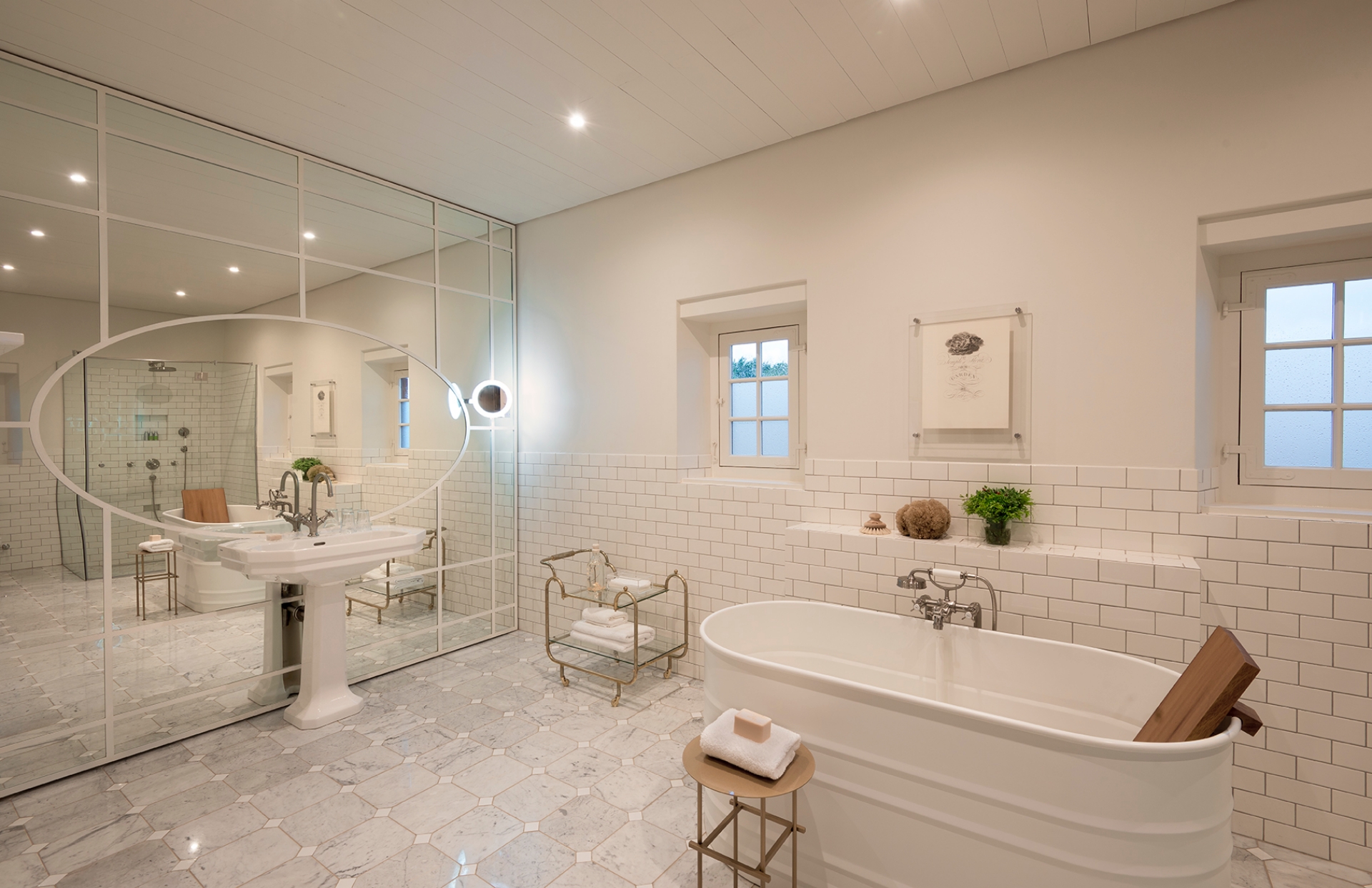 Immersive and Interactive Experiences
Inspirational workshops and daily garden walking are just some of the experiential forays you can enjoy during your visit. Learn the art of bonsai, unlock the diversity of indigenous succulents, picking and pressing flowers, grow your own plants from scratch, botanical sketching in Babylonstoren's garden, and make pasta from scratch.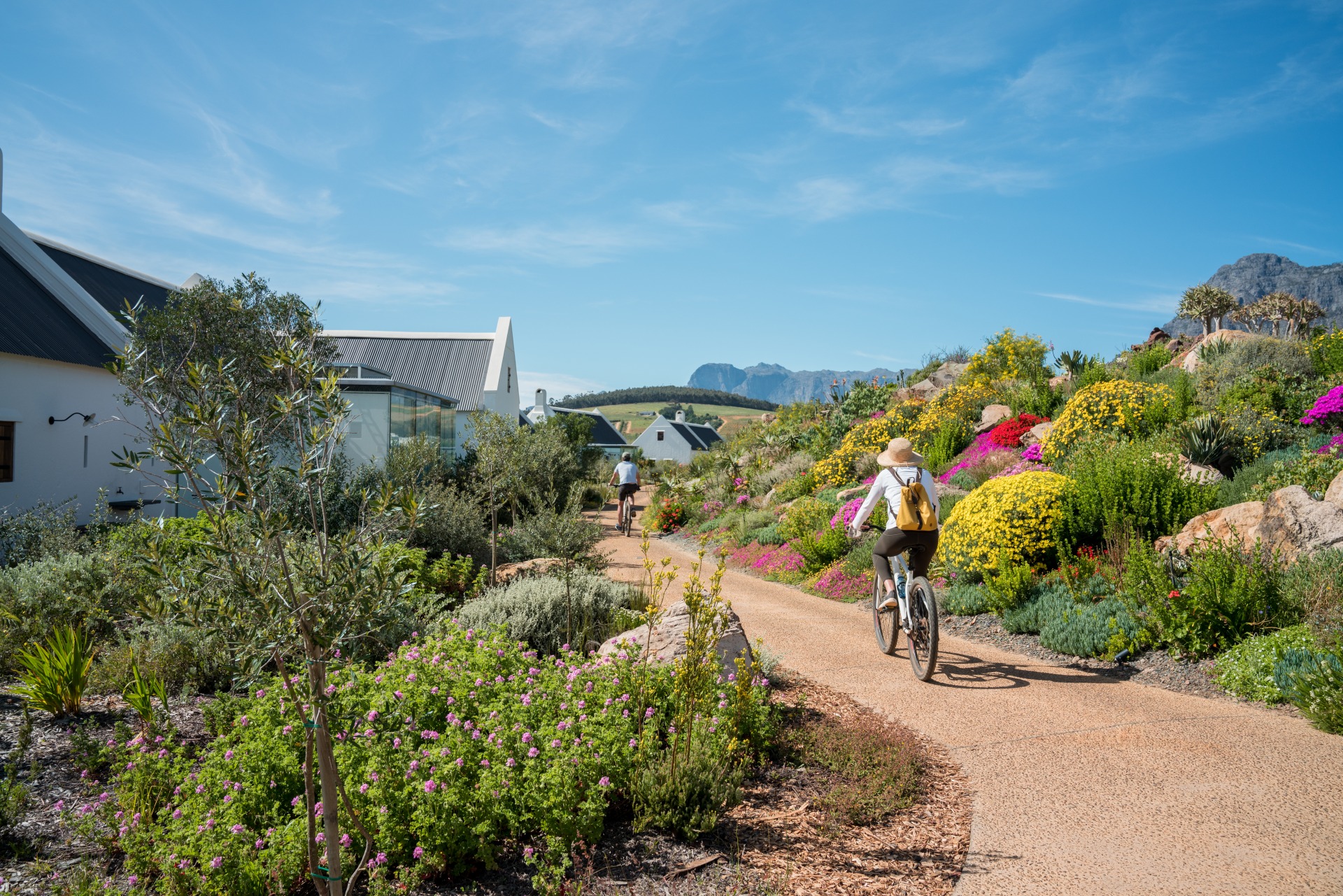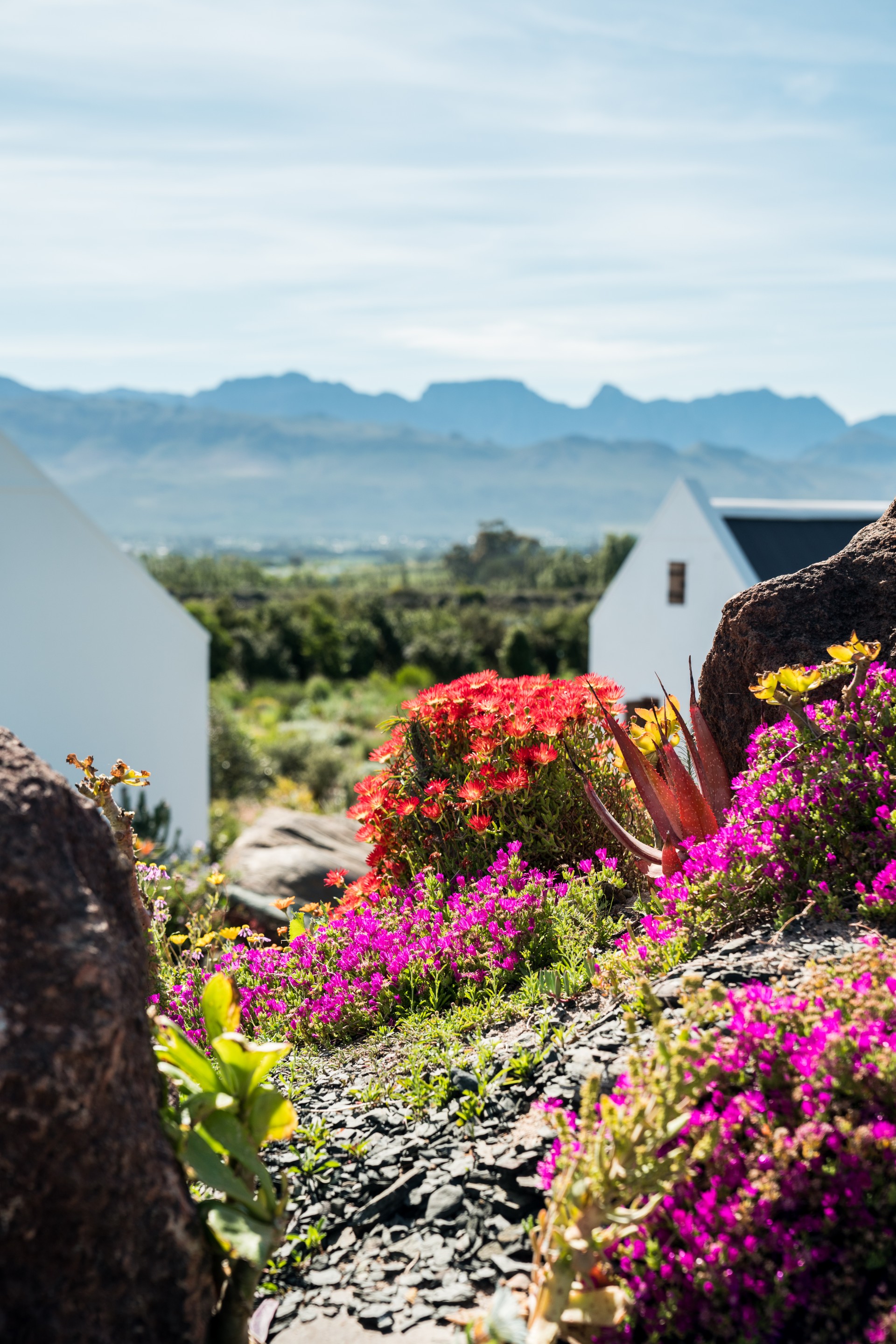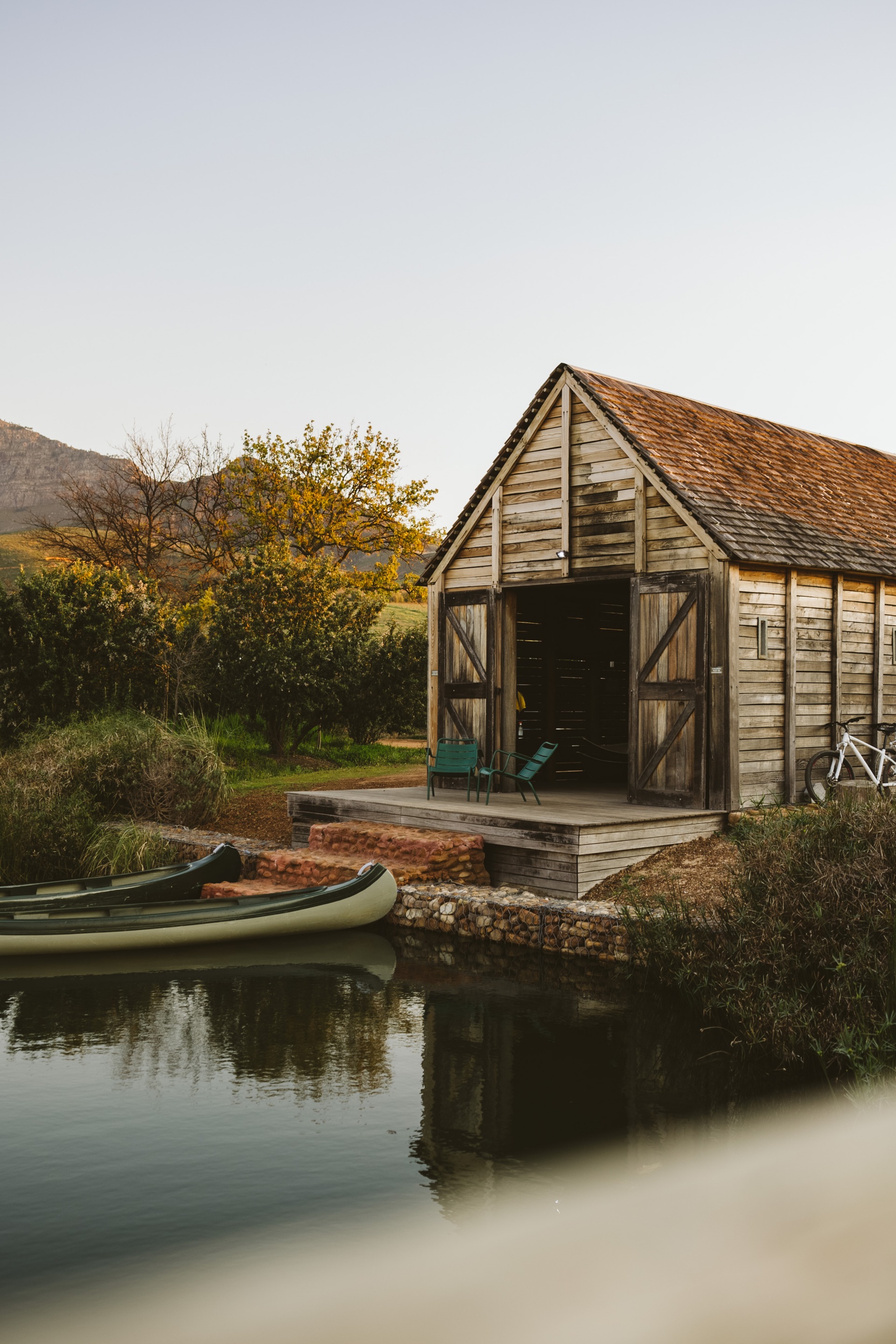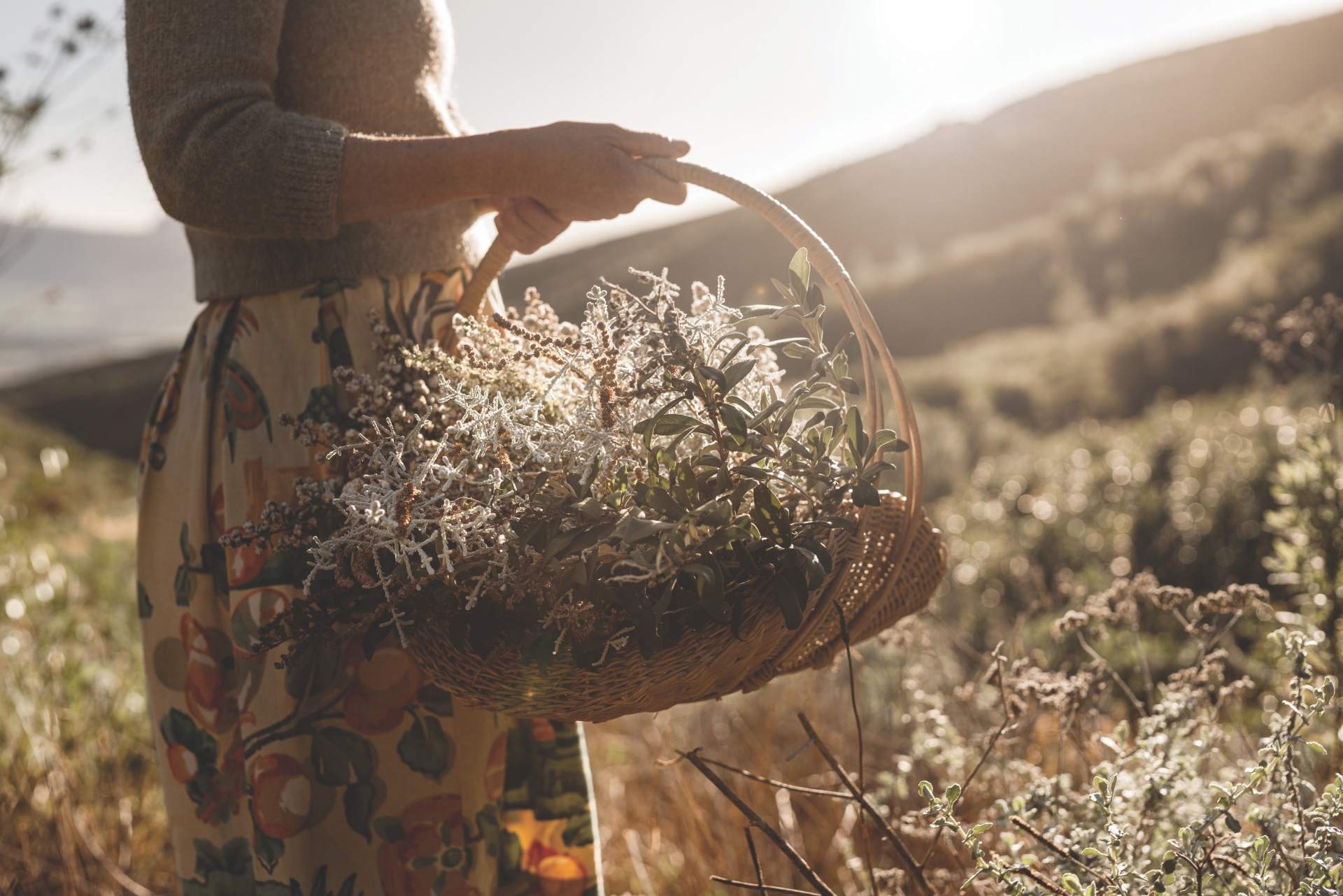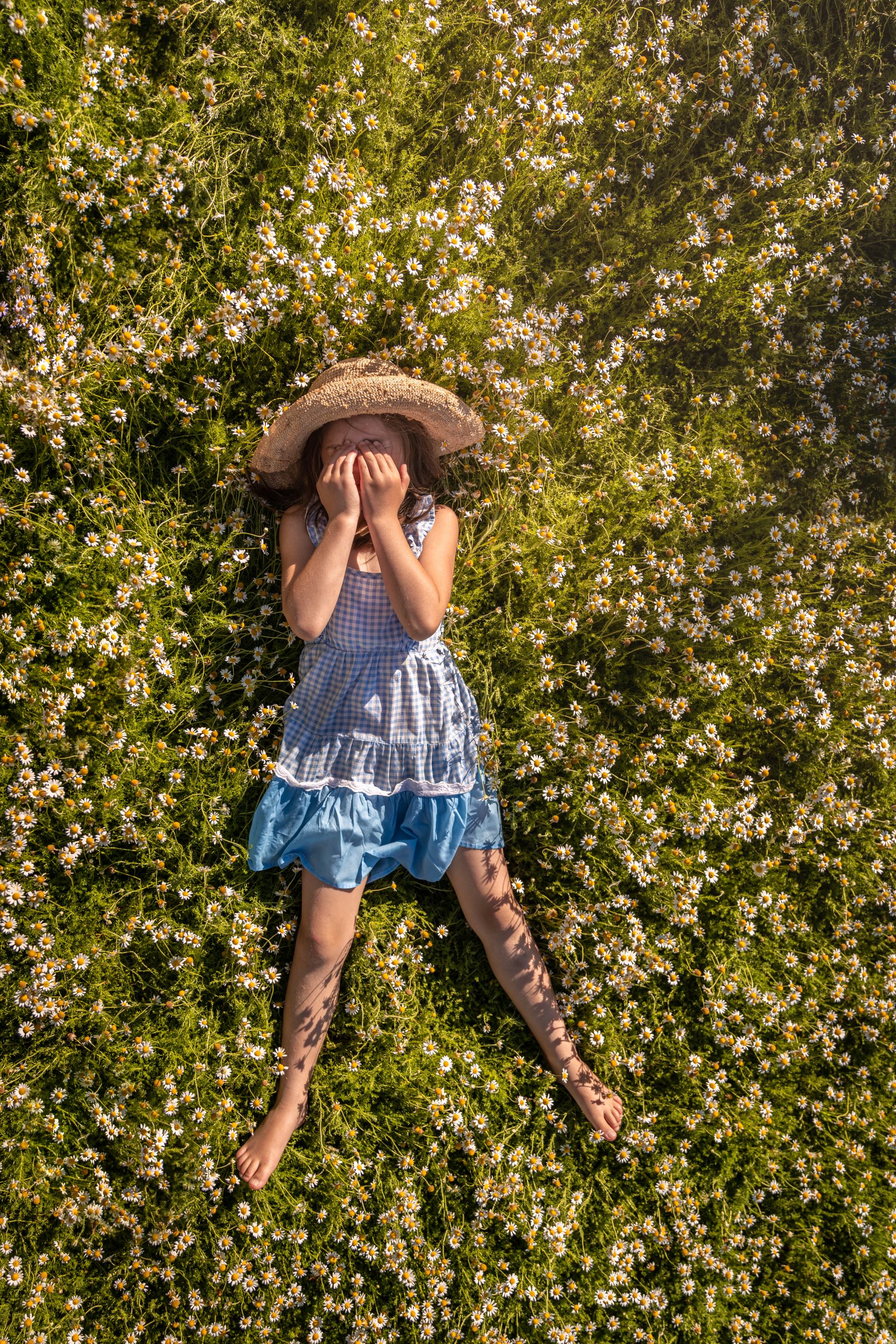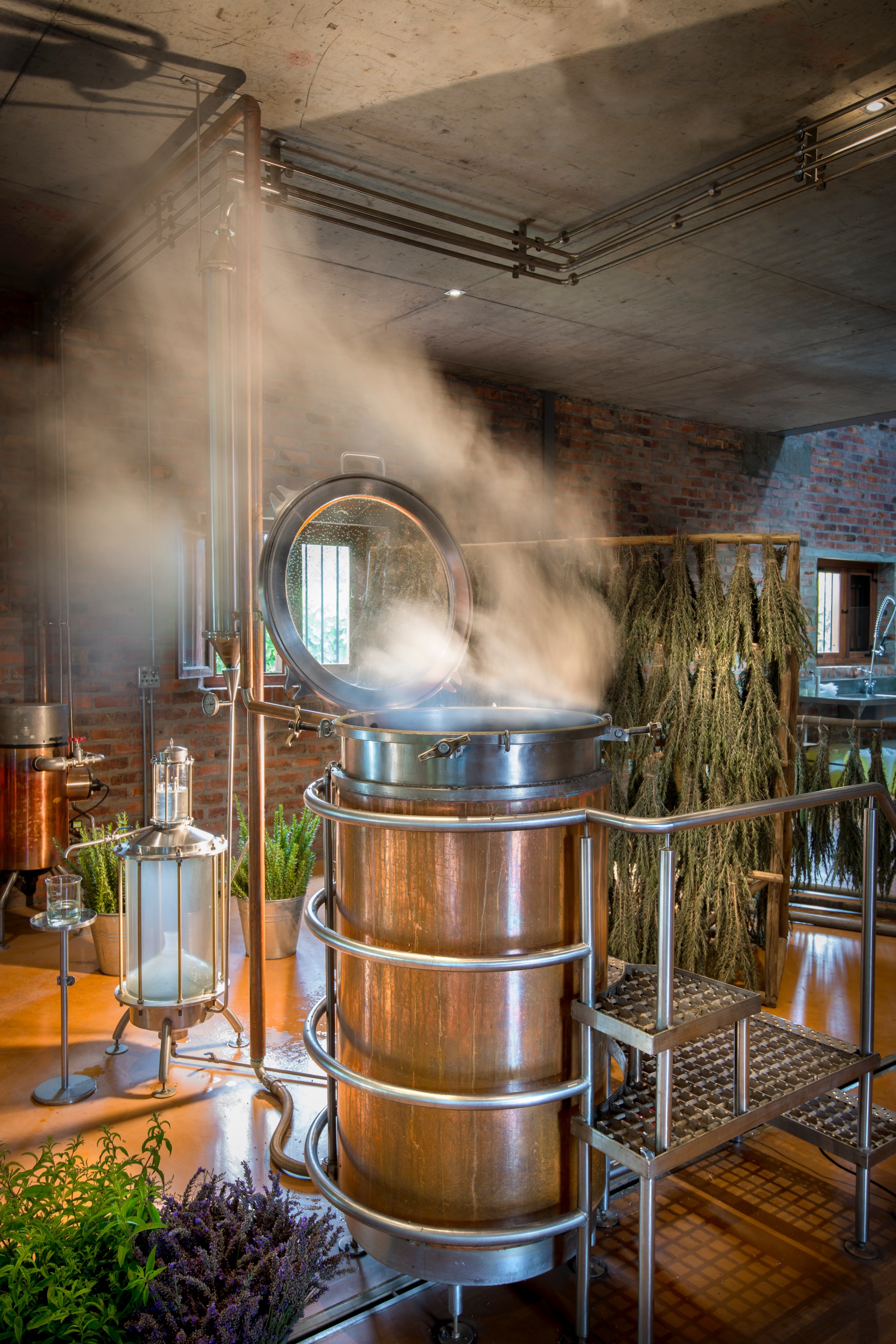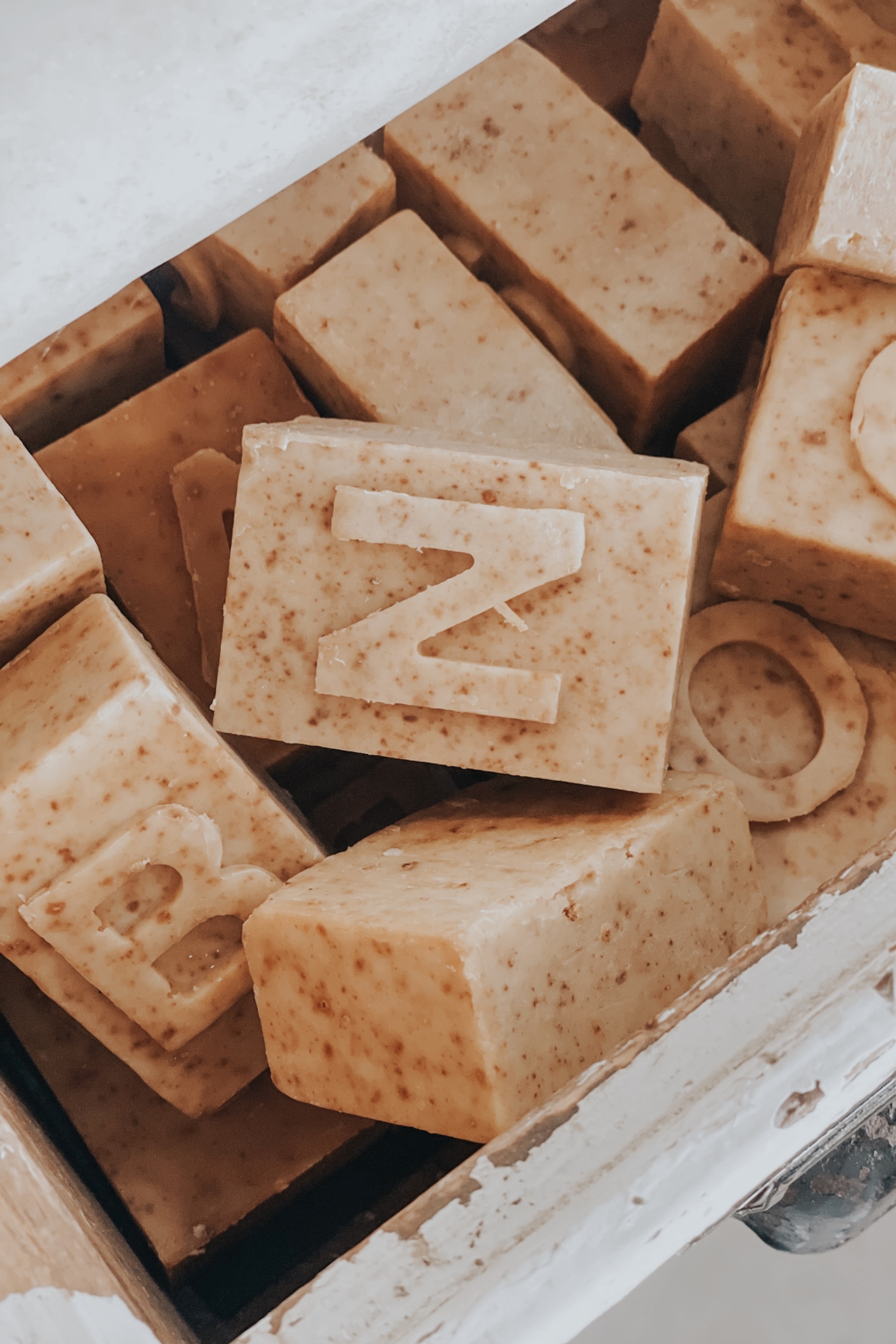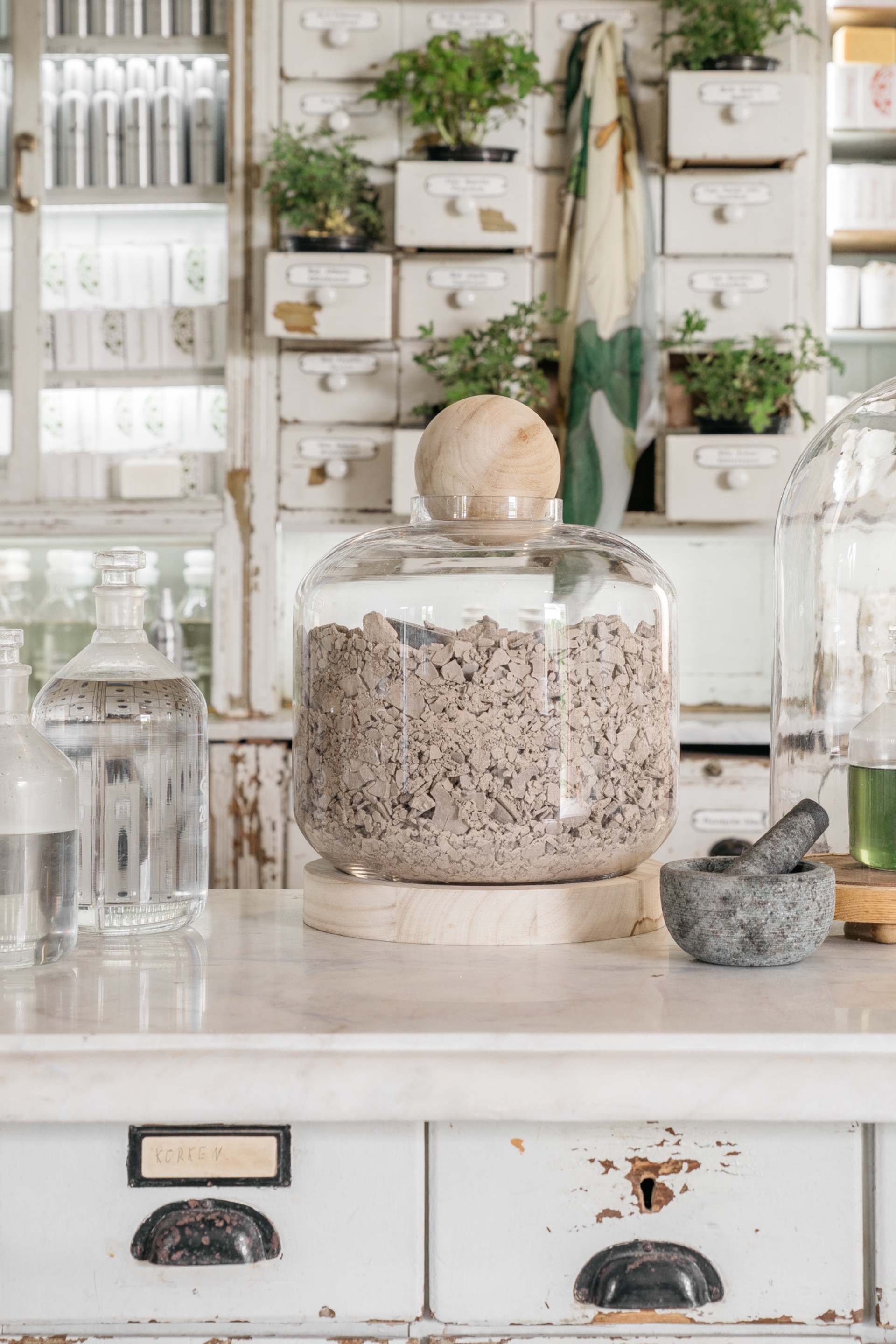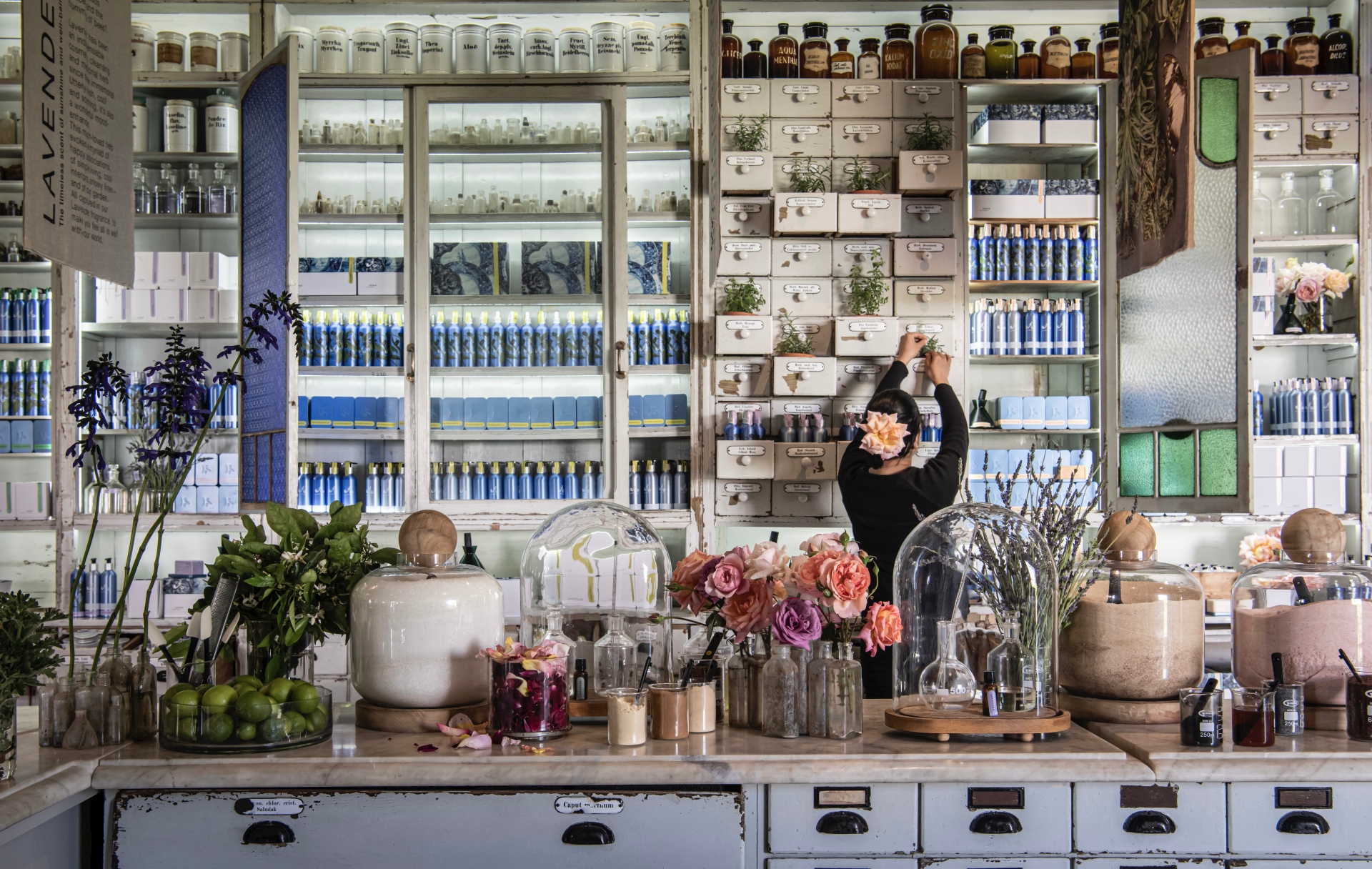 The Story of Wine at the Wine Museum is another new addition to the Babylonstoren wine experience. Babyonstored constantly evolves in the most pleasing ways - there always seems to be something to discover with each visit. Every season offers exciting happenings in the flourishing garden - guests can join the harvesting, pruning, planting or picking of abundant fruit, herbs, nuts, spices and vegetables. It's a heavenly place to stroll though and it is incredibly photogenic with its breathtaking beauty of historical buildings, vineyards, the garden and surrounding amphitheatre of mountains. Food is taken very seriously here - there is a farm restaurant, Babel, where everything organic is fresh and comes either from their garden or the neighbouring farms. The food served is organic.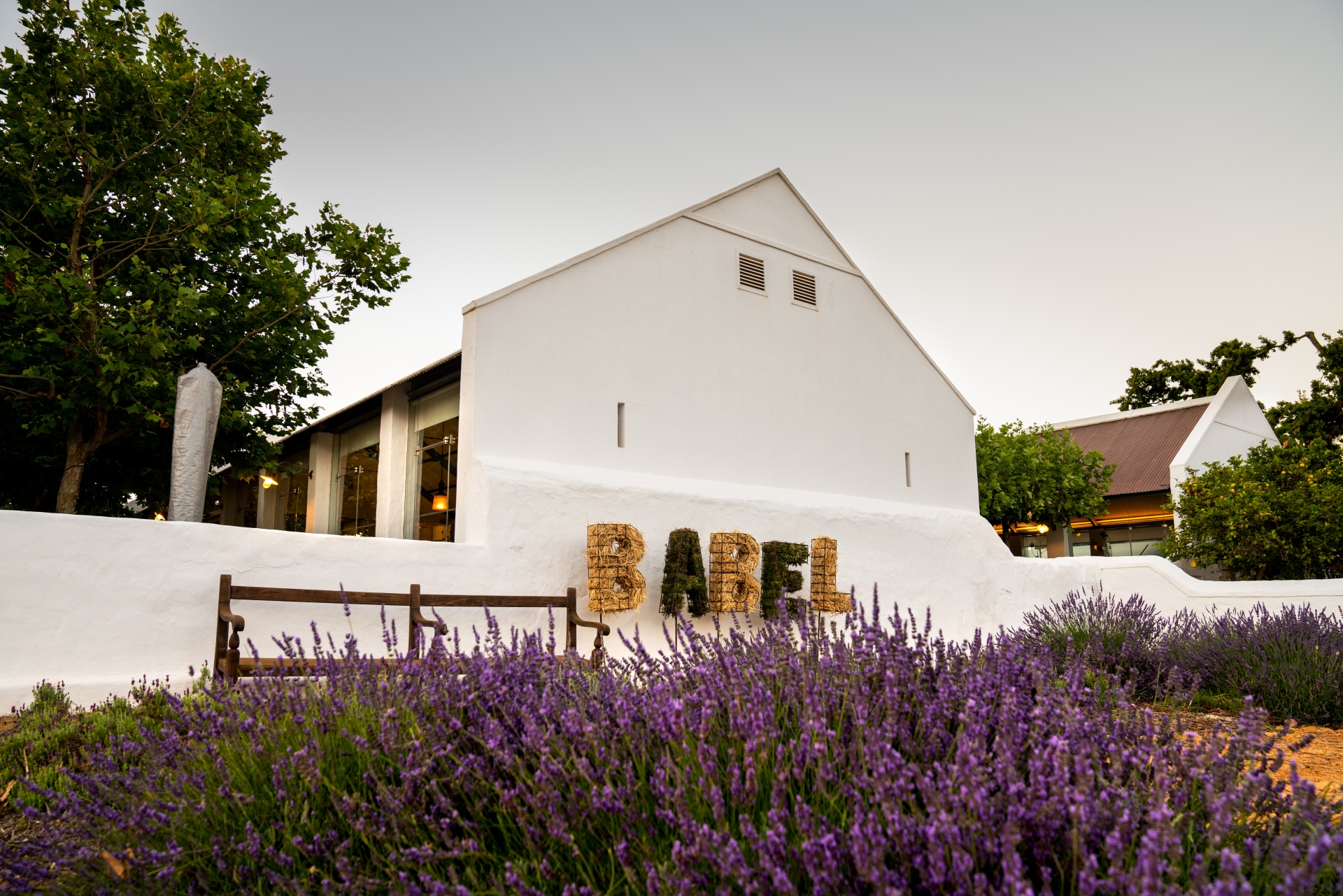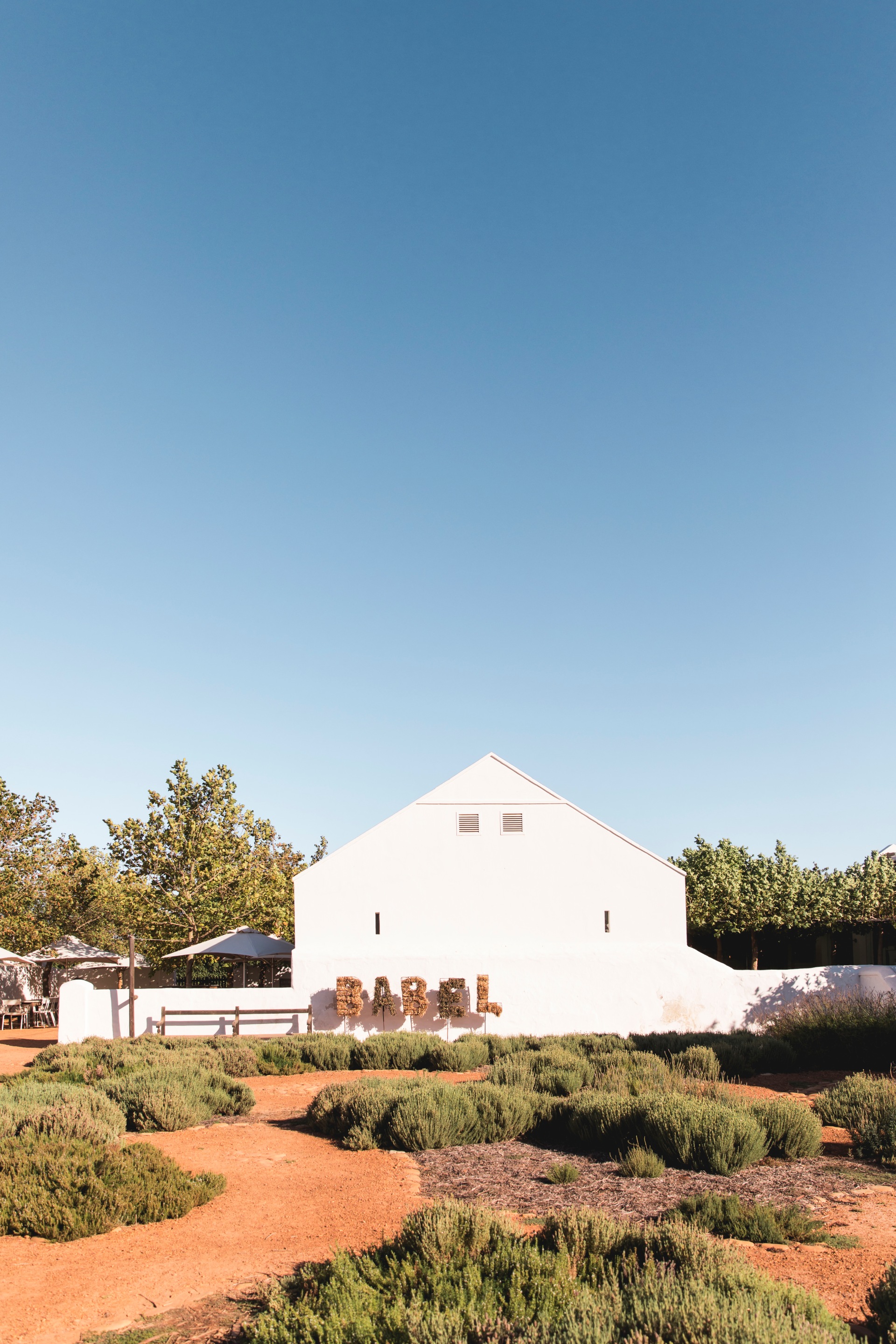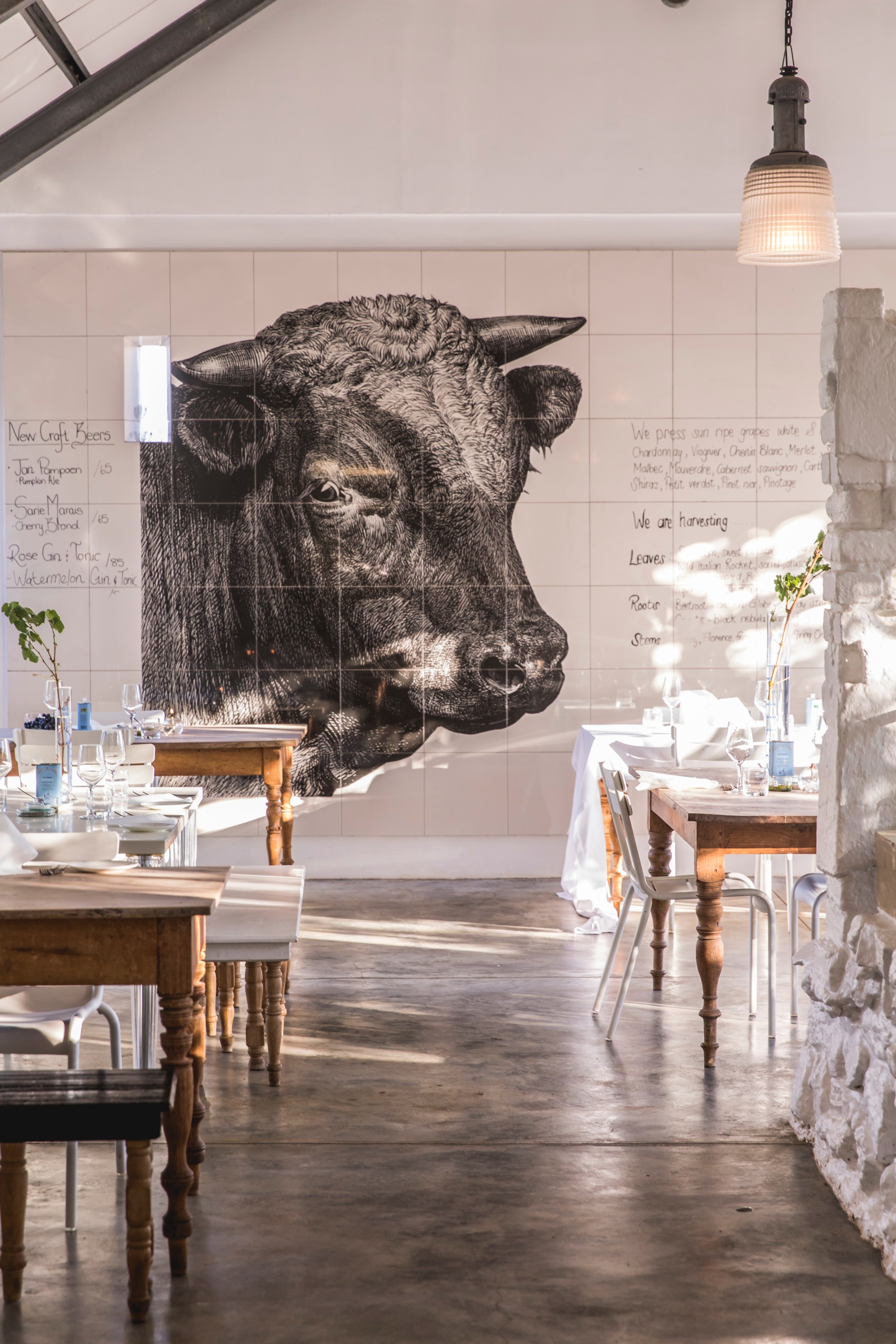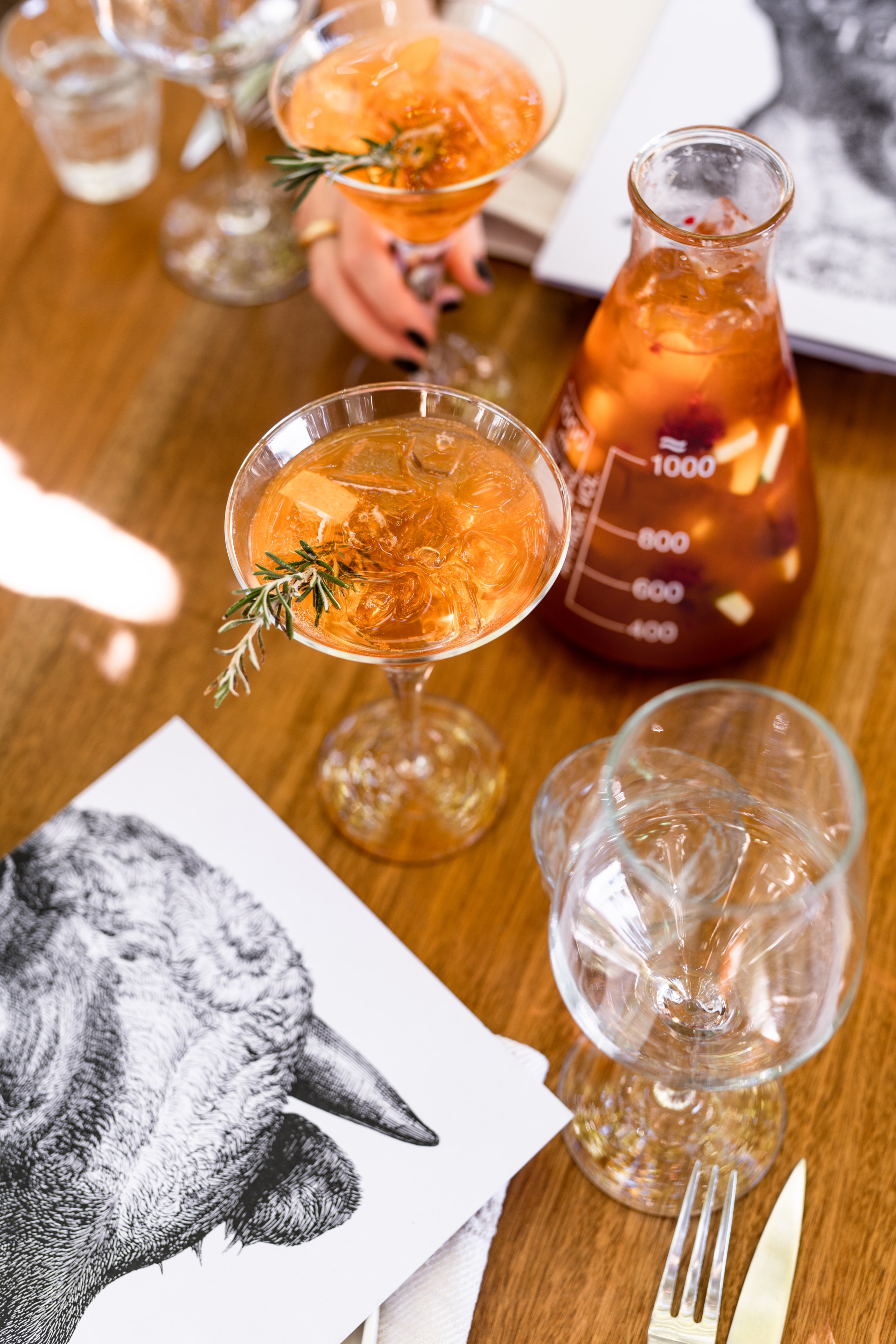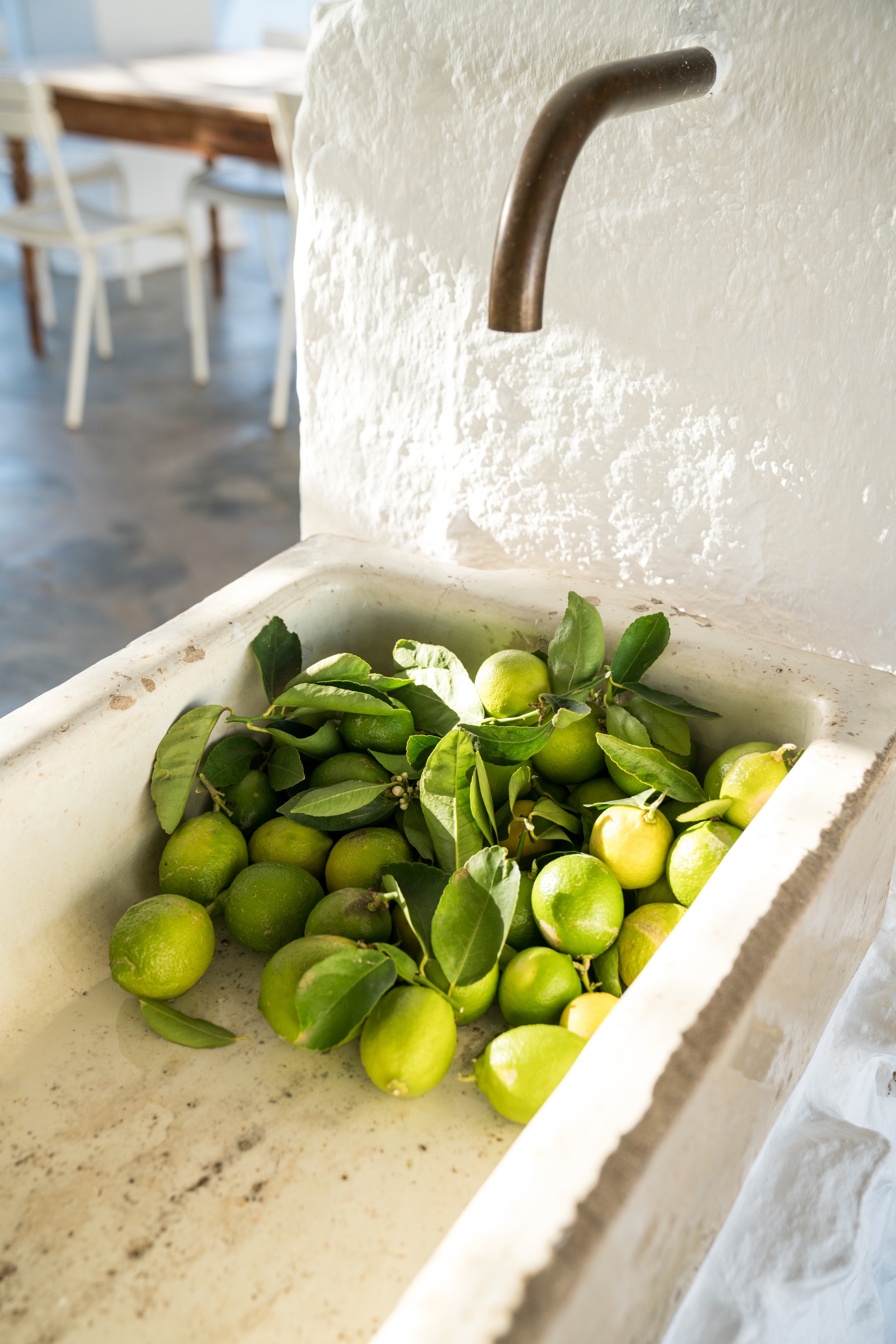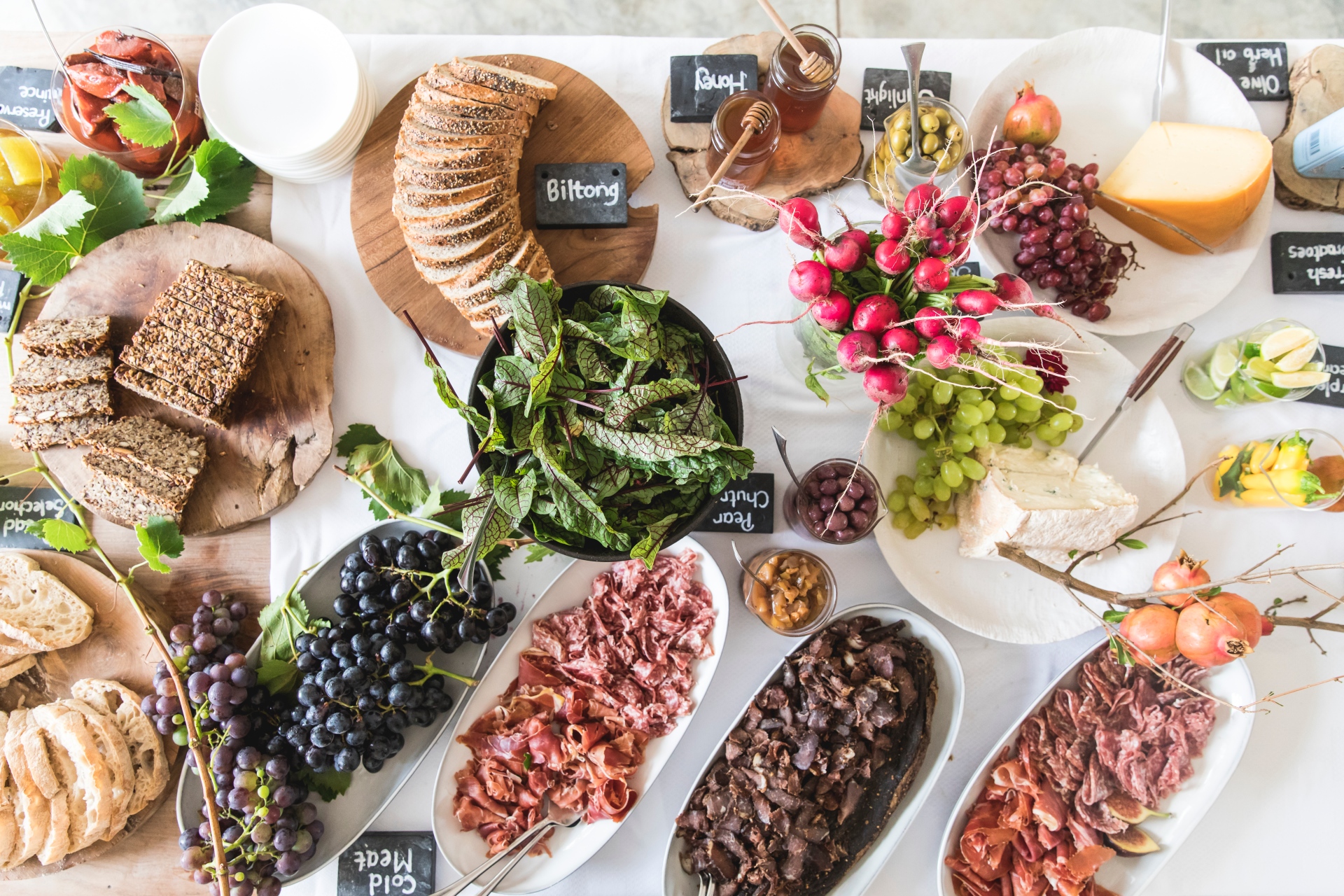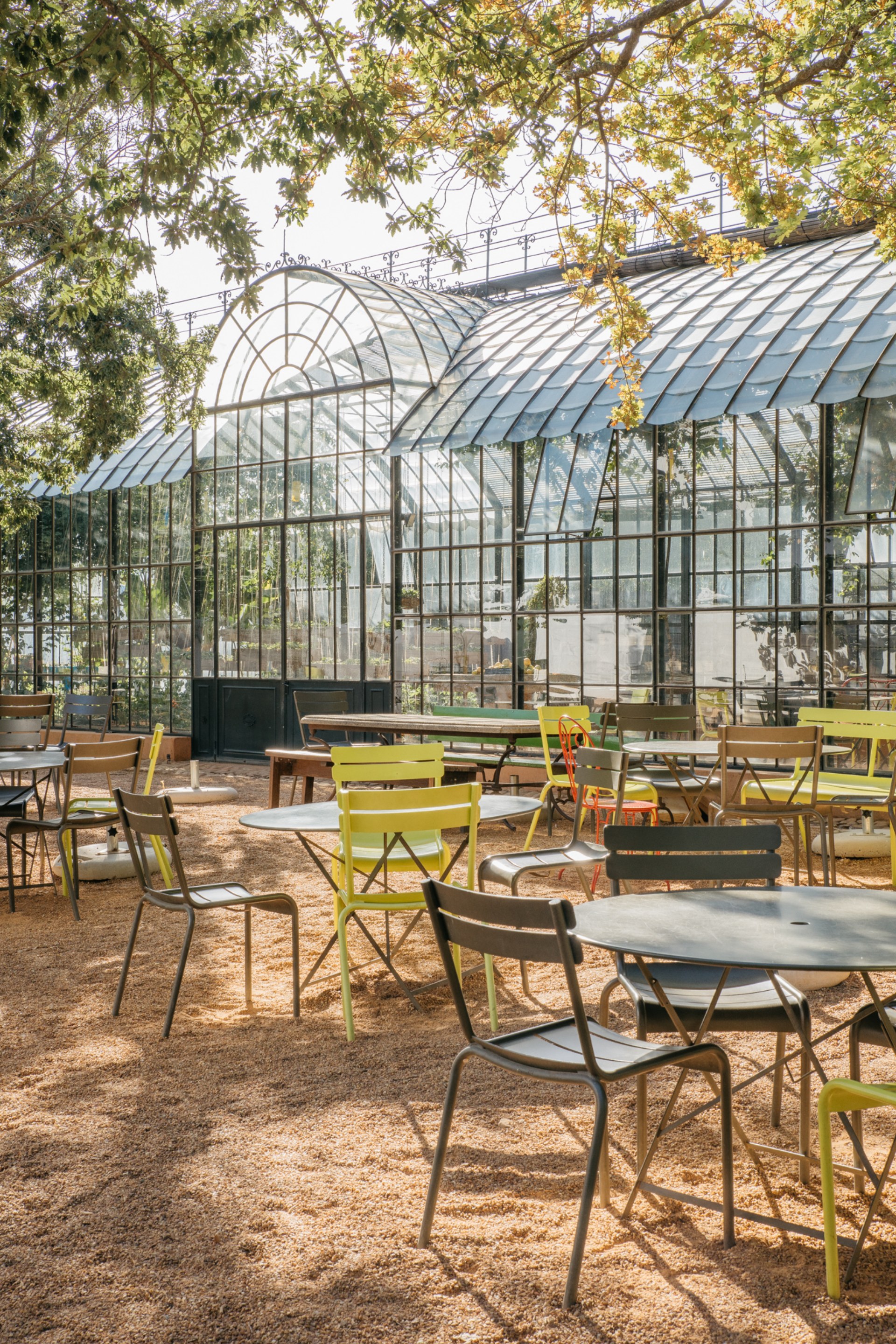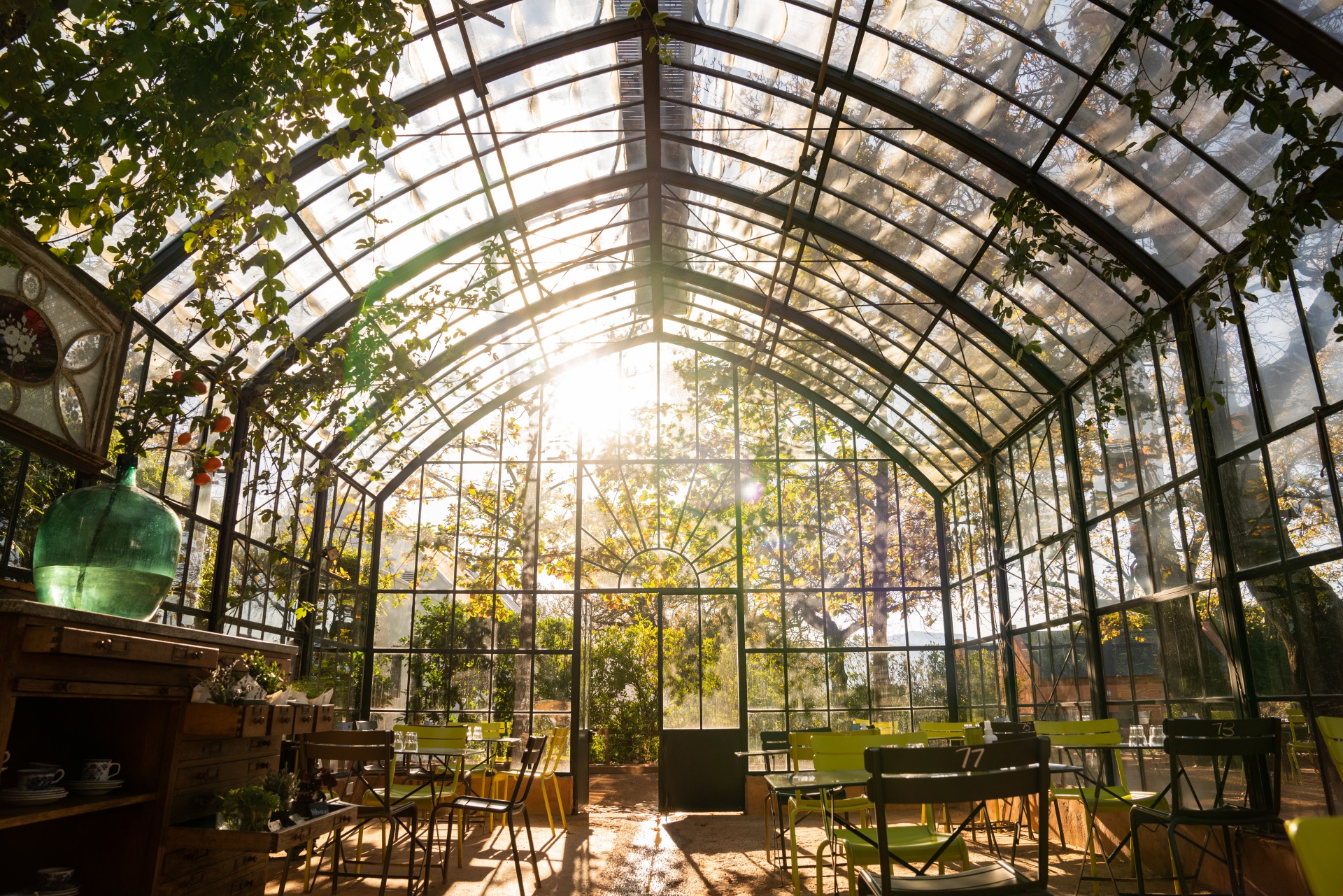 What We Love About Babylonstoren - Everything!
Babylonstoren is one of the most beautiful places on earth, and there are so many reasons why you should visit. From the stunning gardens and fruit orchards to the award-winning wine estate and restaurants, Babylonstoren has something for everyone. Plus, with its charming cottages and luxurious suites, it's the perfect place to relax and escape from the hustle and bustle of everyday life. If you're looking for a unique and unforgettable travel experience, then make sure to add Babylonstoren to your list. Actually, scrap that and put it to the top of your list!