To officially announce the partnership, Nina Yashar, founder of Nilufar Gallery, has been invited to curate an exhibition that will occupy the hall of the exquisite 1920's building. Pursuing Yashar's pioneering spirit and launching in conjunction with the opening of the Biennale Arte 2022, the exhibition introduces a selection of historical design pieces in dialogue with contemporary works by avant-garde artists. Concurrently, a second exhibition will be presented in "Spazio Esso", the airport's former fuel's distributor, dedicated to the European debut of the ceramic artist Sin Ying Cassandra Ho, co-curated by Nina Yashar and ArtHub, on show from now until June 30th 2022.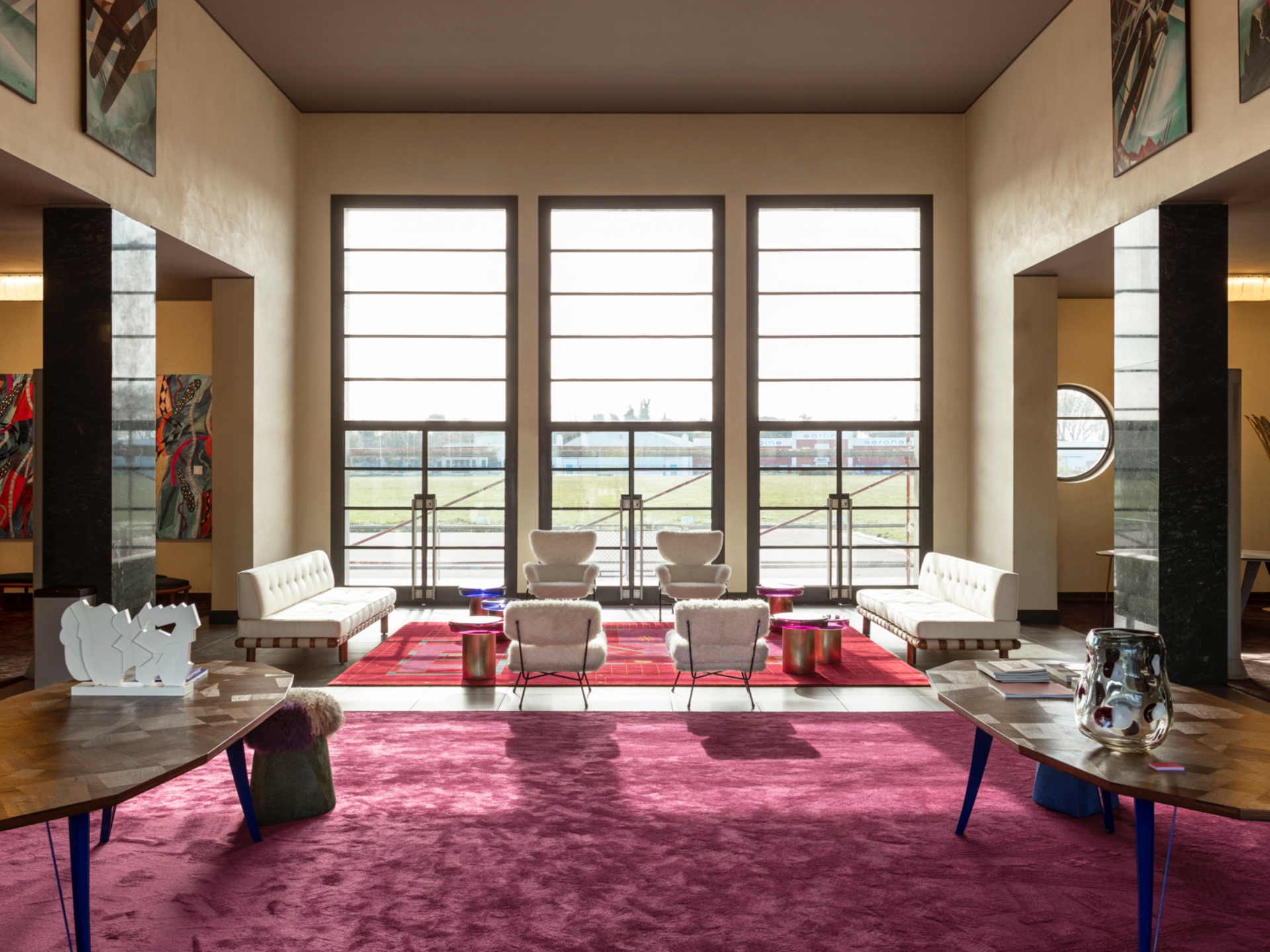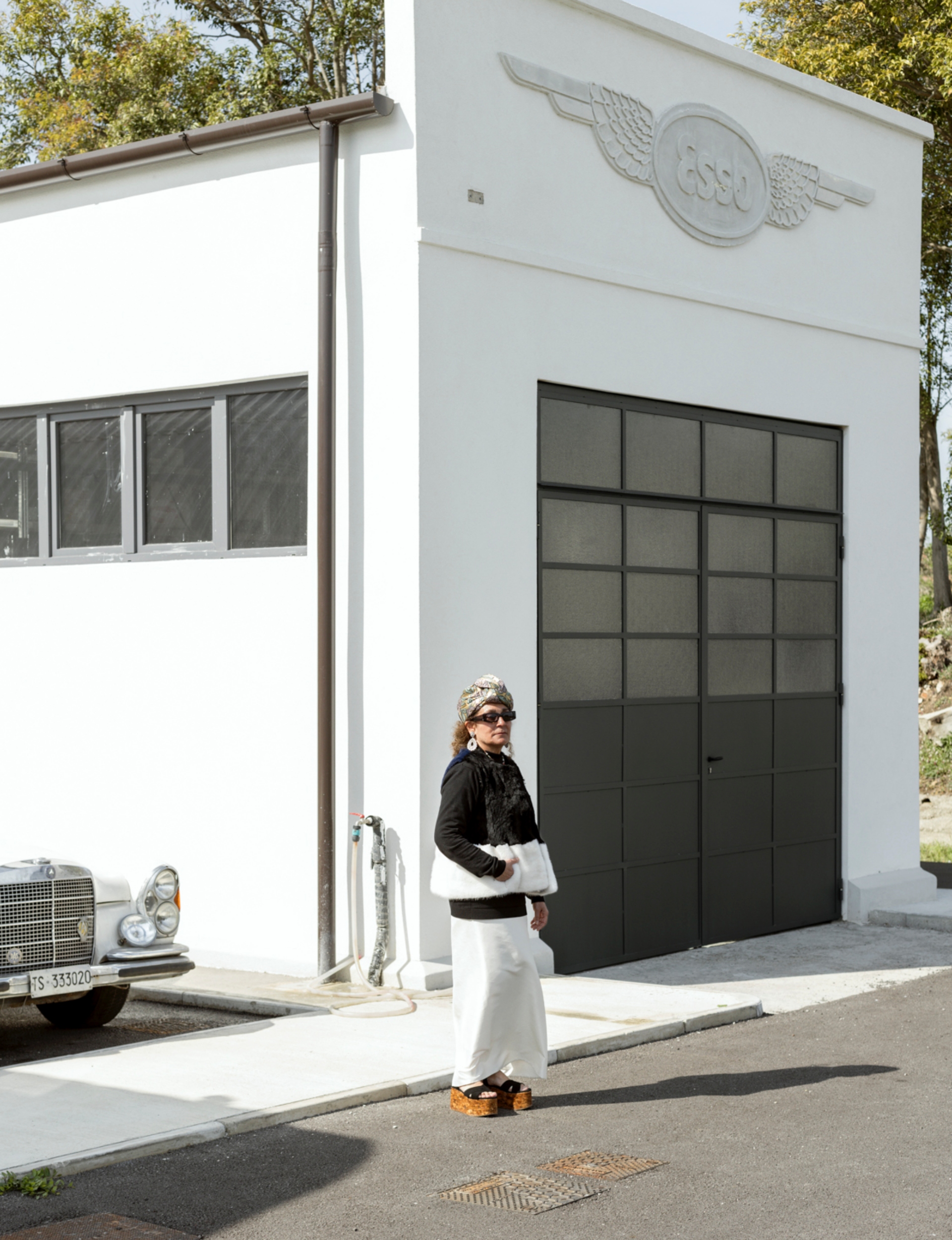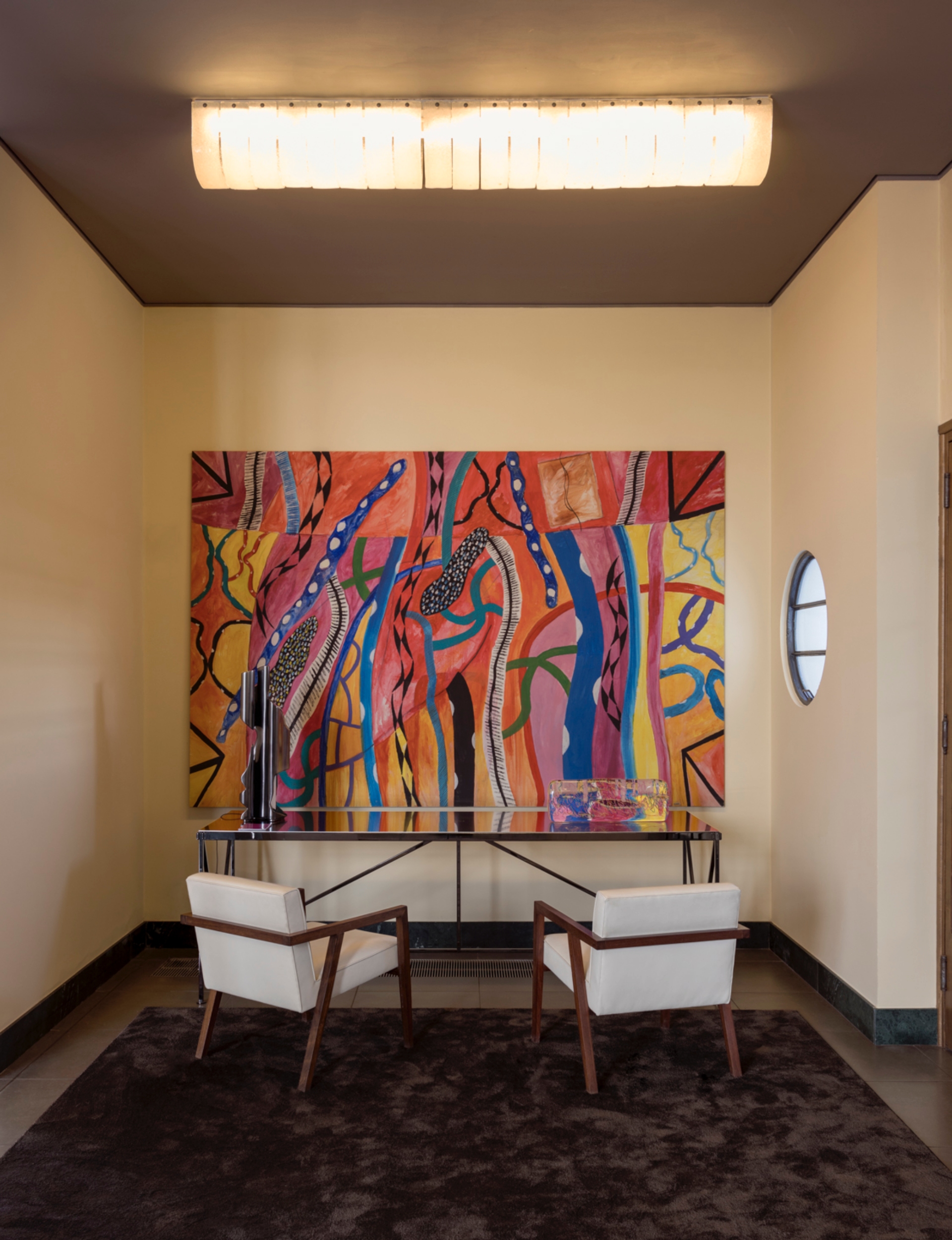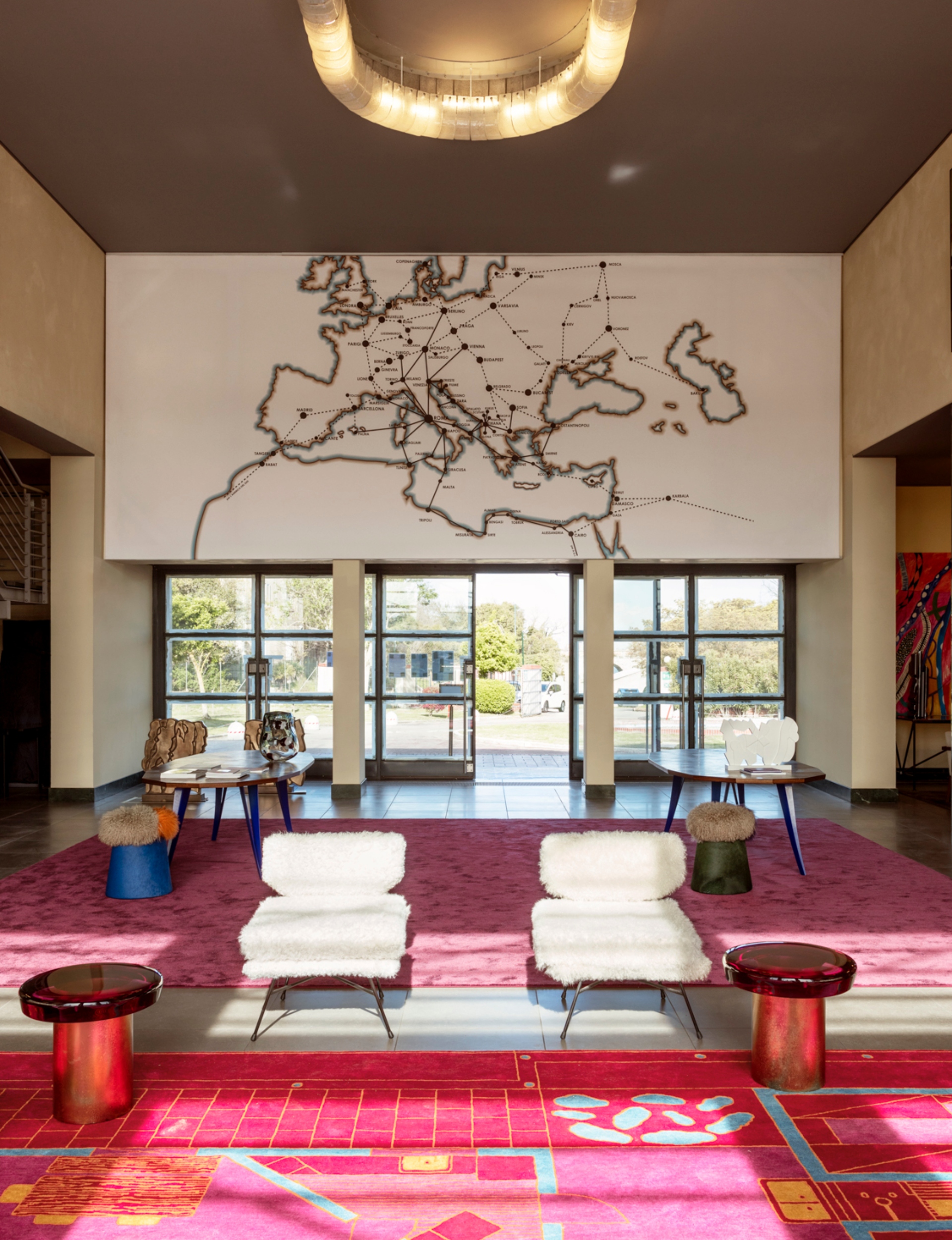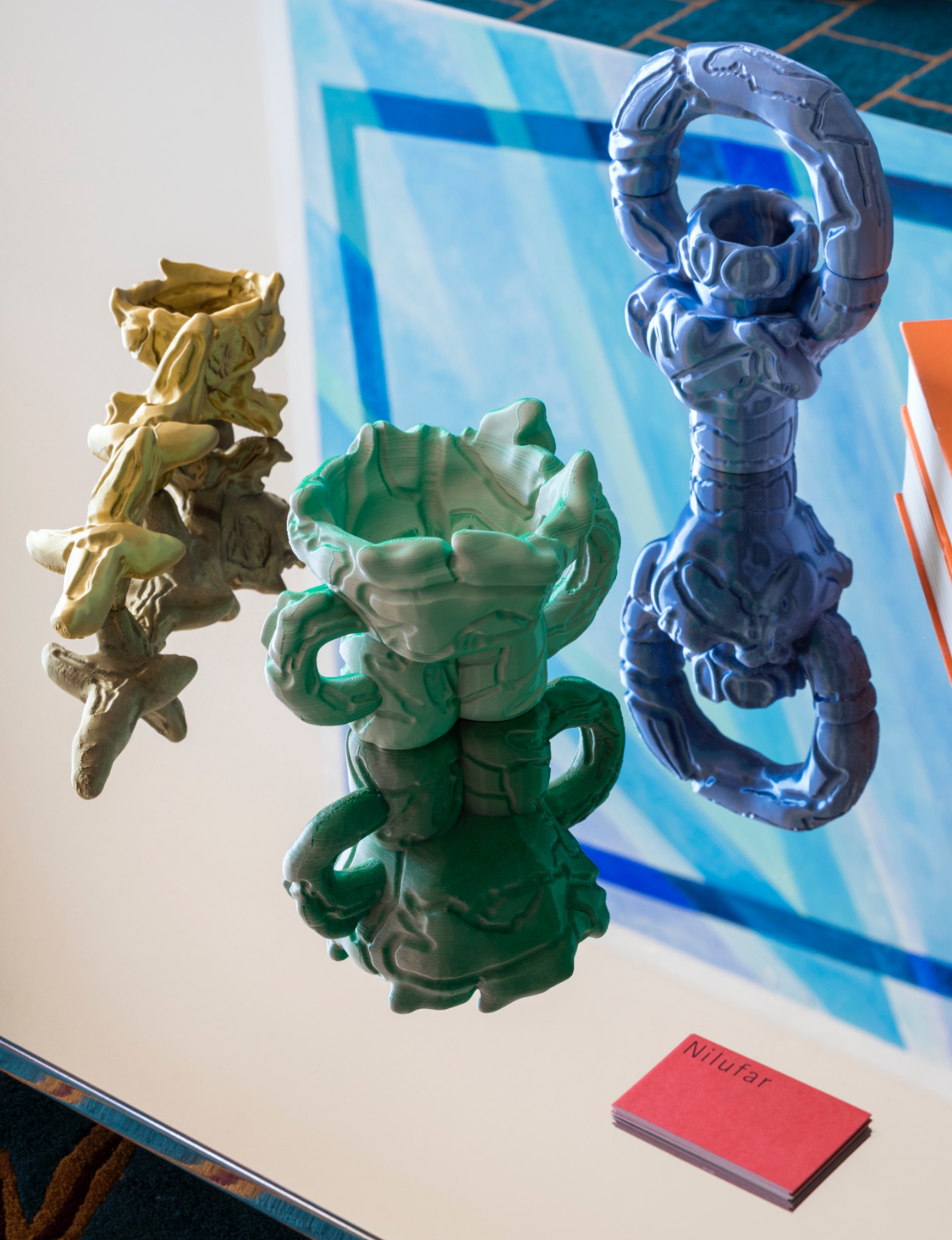 A restructuring project that started in 2019 and led by the new president and administrator Maurizio Luigi Garbisa, has rendered Giovanni Nicelli not only a strategic and exclusive airport, but also a new cultural pole promoting arts in the Lido. To implement this new vision, Stefano Rampinelli, director of marketing and events, together with Laura Alfieri, head of cultural and artistic direction, entrusted Nilufar Gallery to rethink the arrivals/departures hall of the airport. Yashar has thus curated an ad hoc exhibition to bring to Venice her trailblazing taste: a balanced blend of historical and contemporary design that reflects the timelessness of the artistic expression. Works by great masters such as Gio Ponti, Franco Albini, Ignazio Moncada, BBPR, Pietro Consagra, Angelo Lelii and Joaquim Tenreiro, will dialogue with contemporary artefacts by avant-garde artists such as Martino Gamper, Bethan Laura Wood and Analogia Projects. All of the artworks rest on the elegant and yet distinct moquette, kindly lended by Besana Carpet Lab.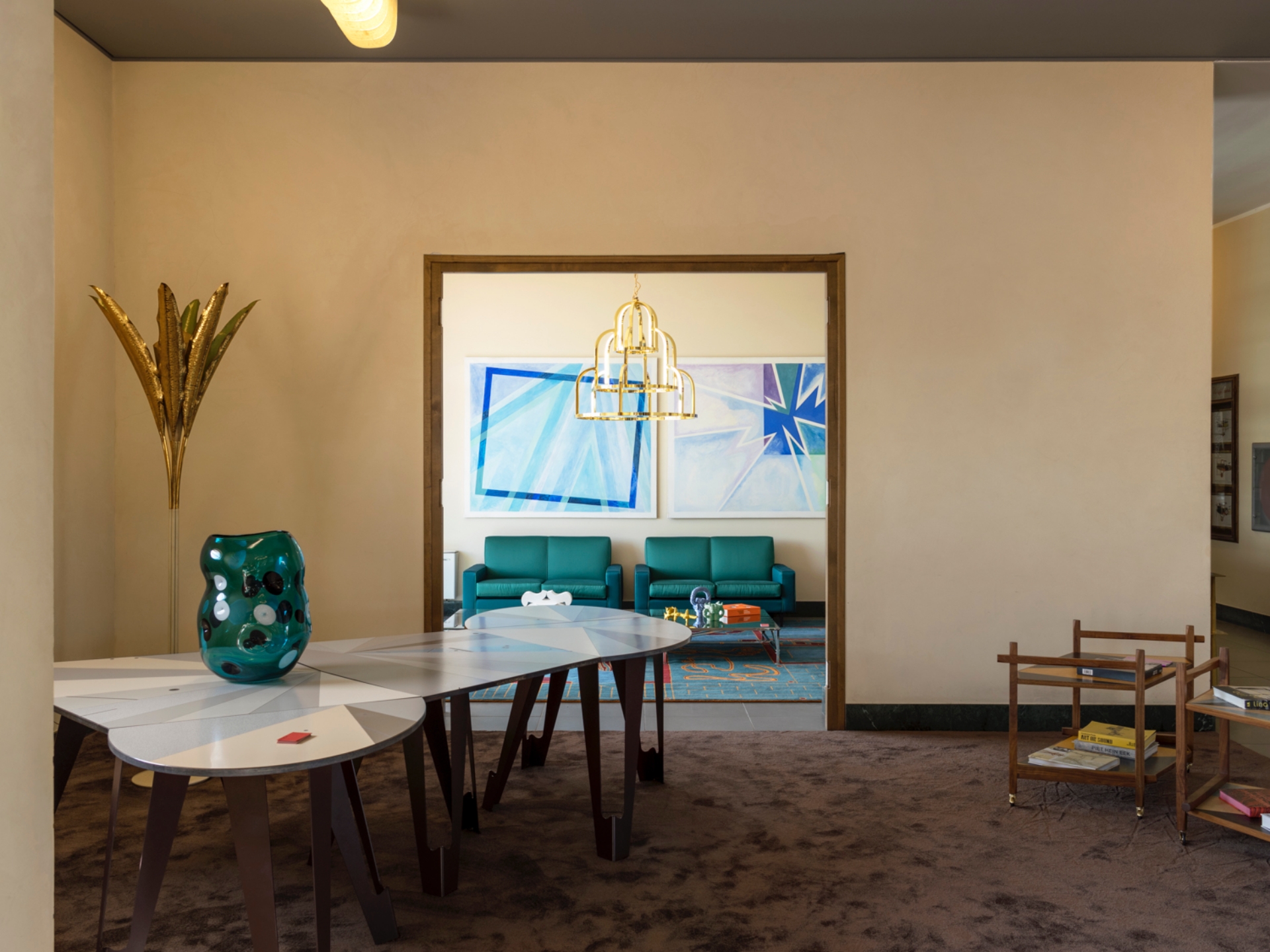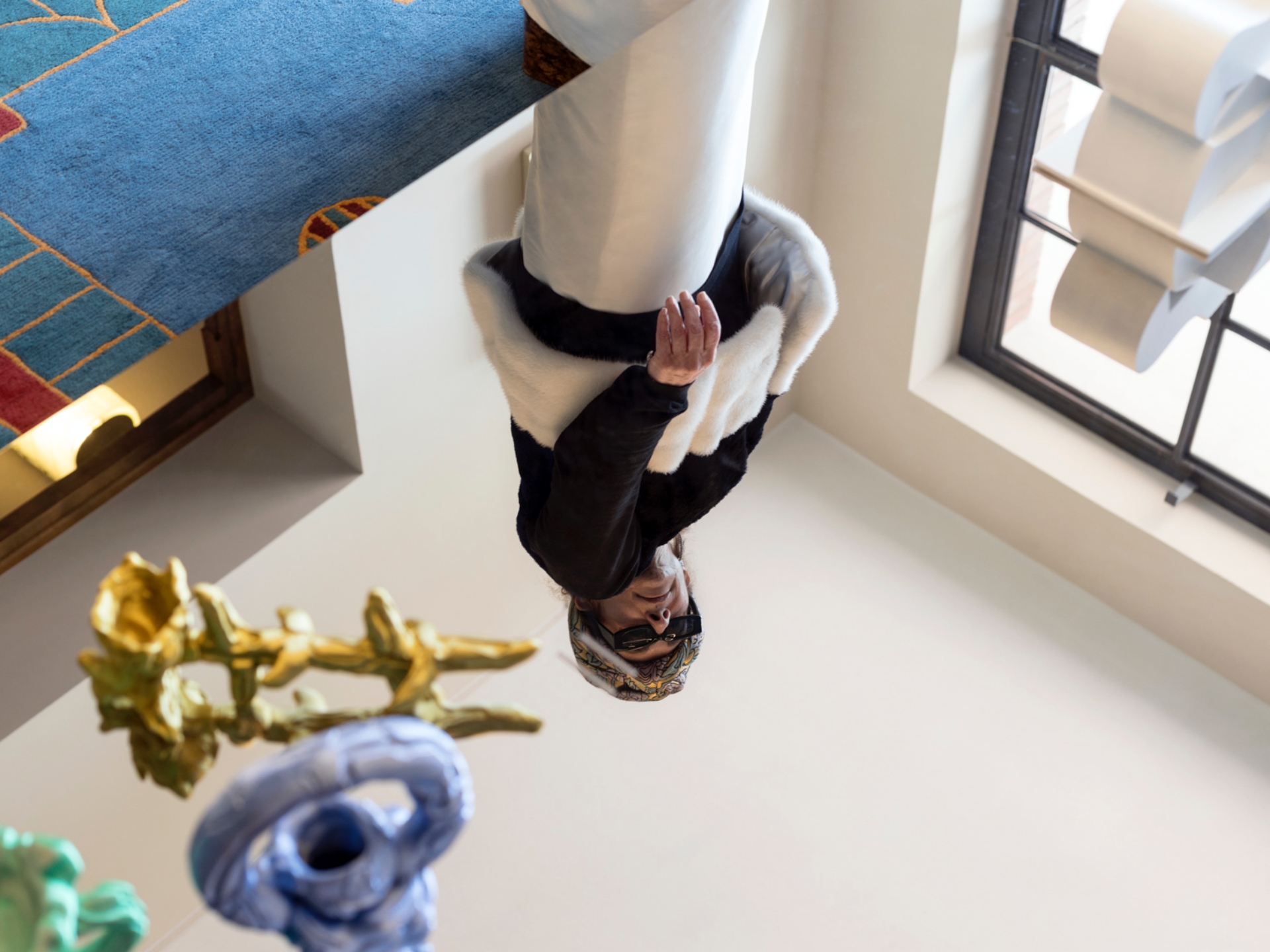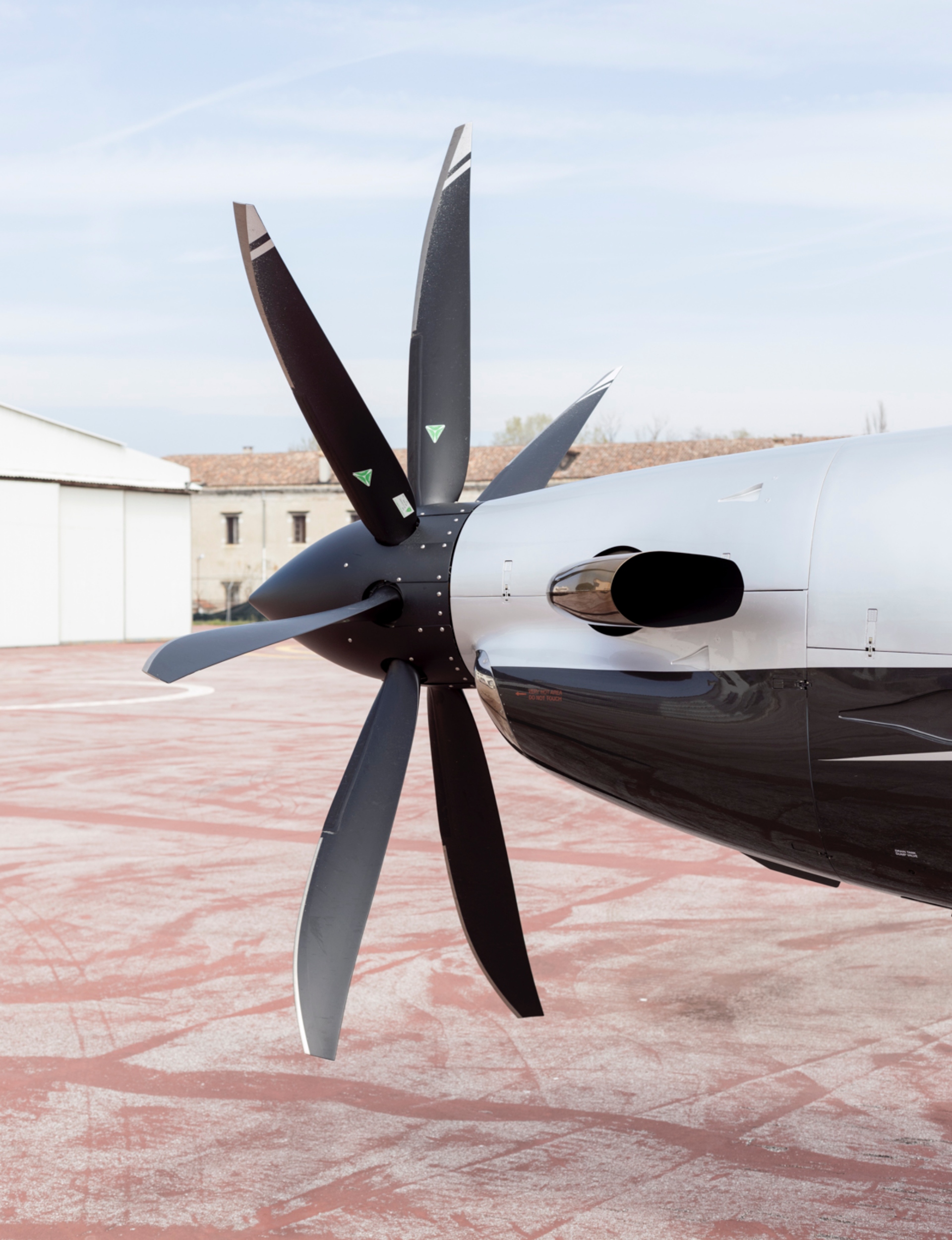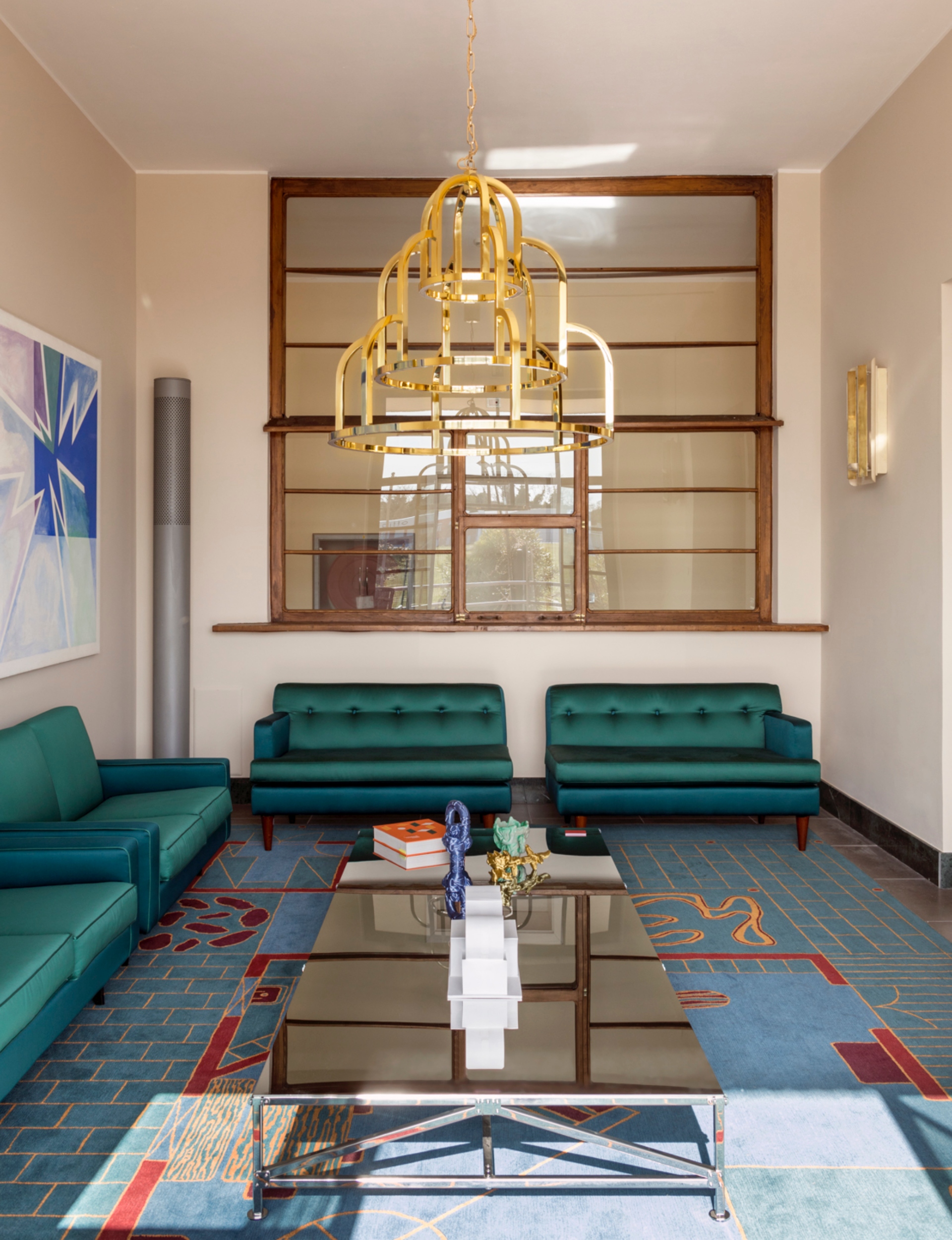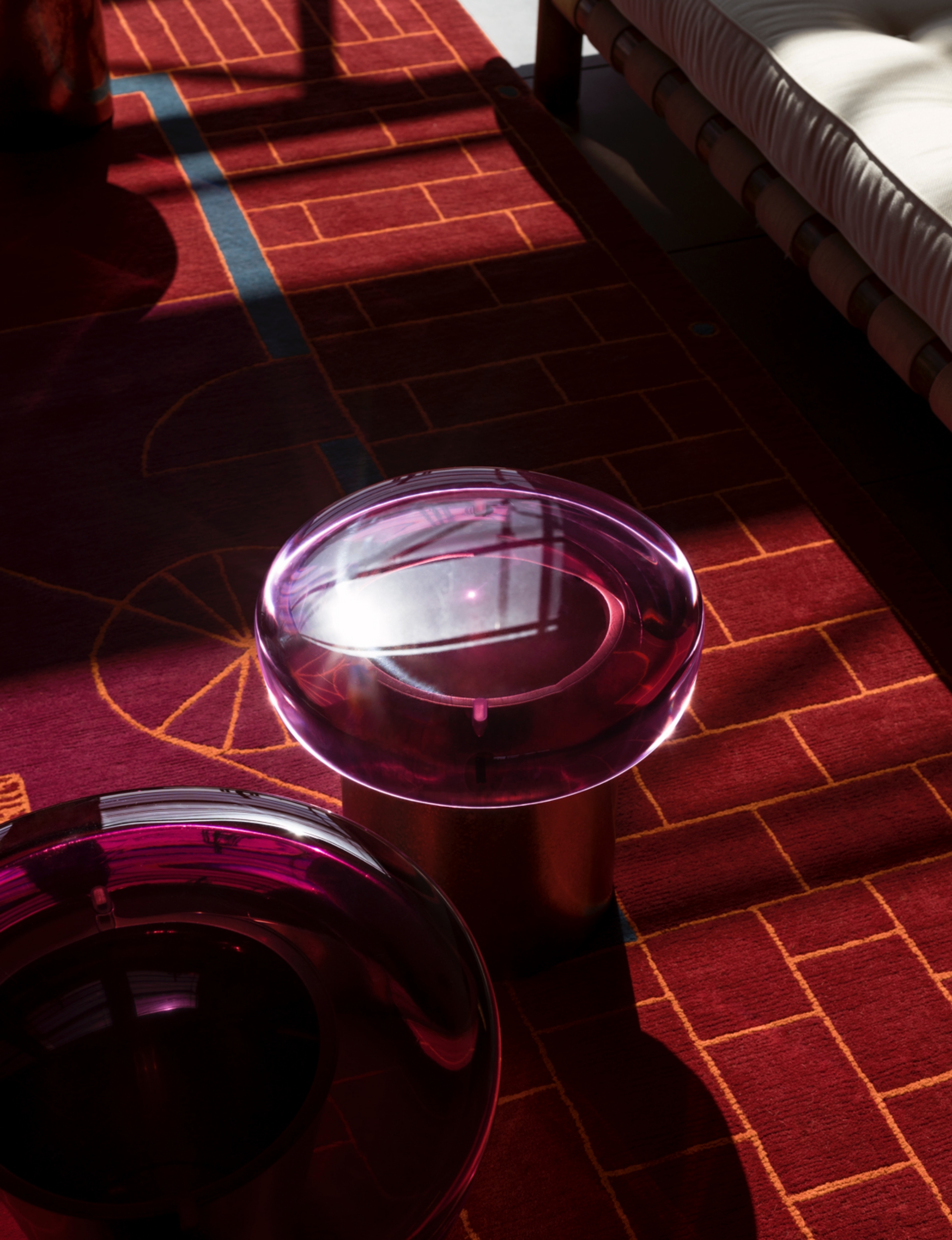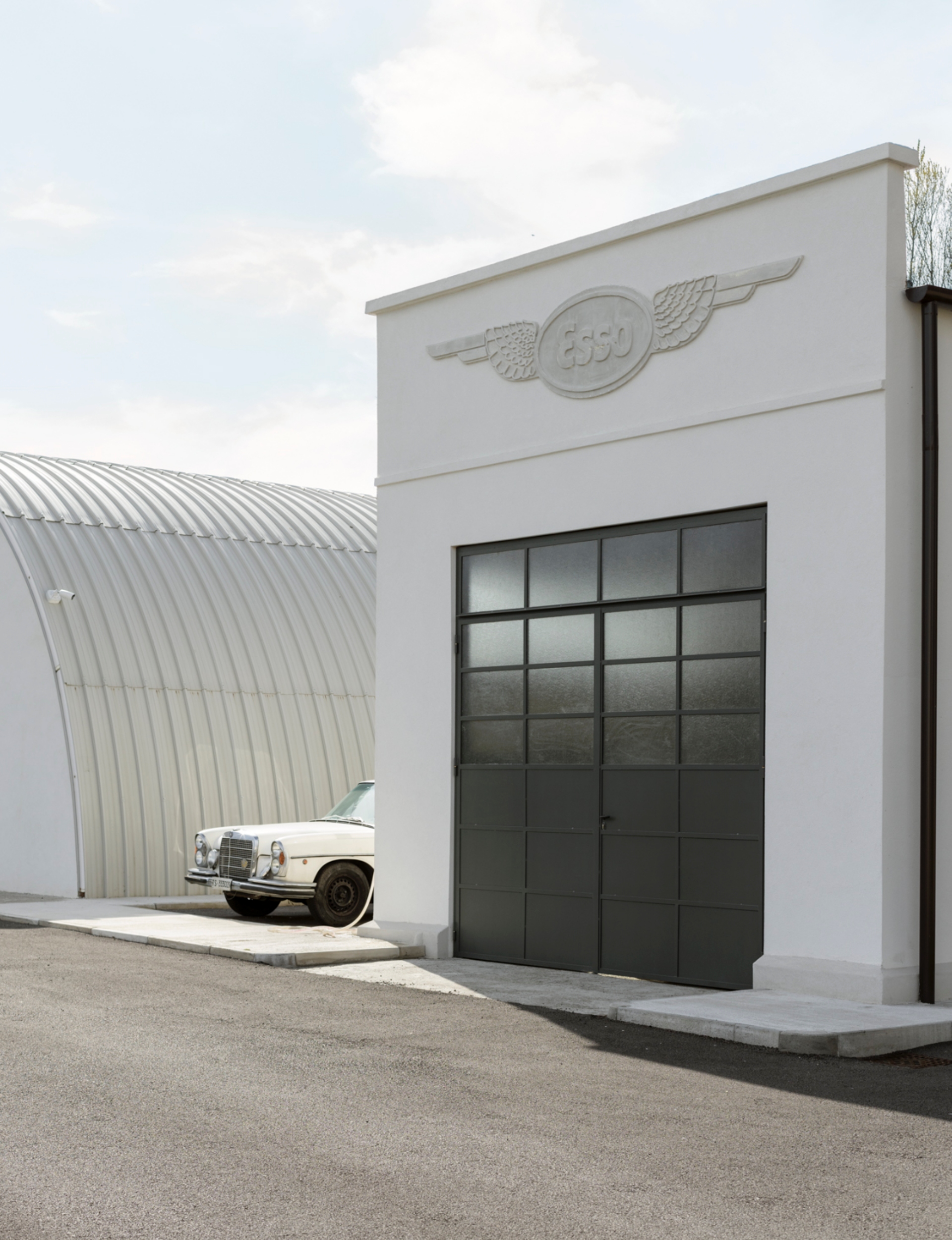 Nilufar will also host Constructed Realities: Life Beyond Borders, Sin Ying Cassandra Ho's first solo exhibition in Europe, co-curated by Nina Yashar and ArtHub and staged at "Spazio Esso", the airport's former fuel's distributor. "I've always desired an itinerant approach, bringing and moving artefacts with their stories around the world; doing it in Venice, and specifically in the setting of Lido, is an unprecedented gift. I have a strong connection to this enchanting city, so I am beyond delighted to curate a selection that mirrors its cross-culturalism and collaborate with my dear friend Laura Alfieri." states Yashar. Ho identifies herself as a global sapien, having lived in multicultural cities like New York City, Toronto, and Hong Kong (her hometown), while working in her studio in Jingdezhen. Her multicultural background accompanied by a strong sense of Chinese heritage and identity have guided her artistic practice towards expressions of ceramics that could merge the various influences into a cohesive and balanced narrative. Ho's work uses the tensions and juxtaposition of life experiences and cultural observations, selecting European and Chinese elements, iconic decorative motifs and images from both historic and contemporary perspectives, building symbols of cross-cultural narratives.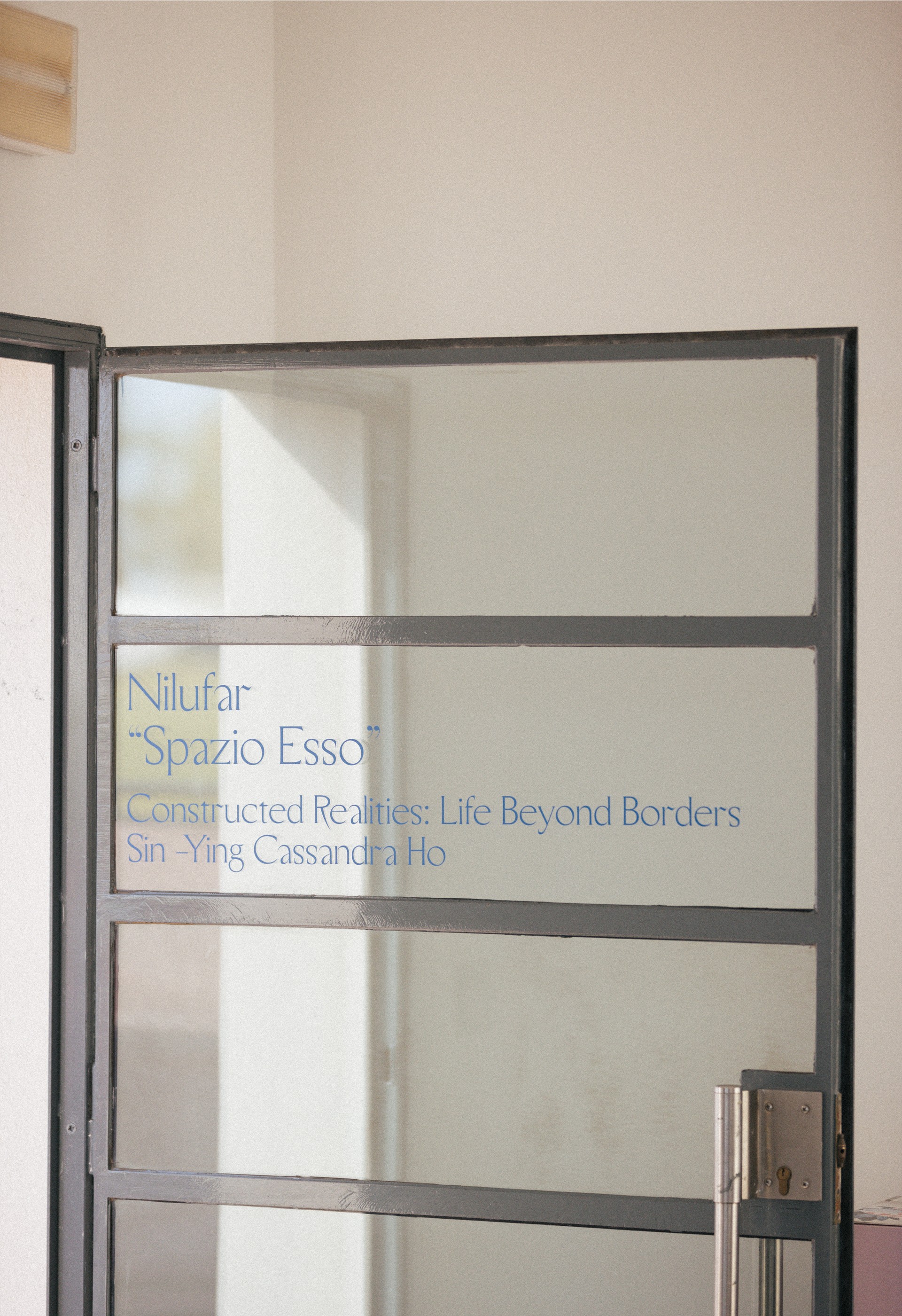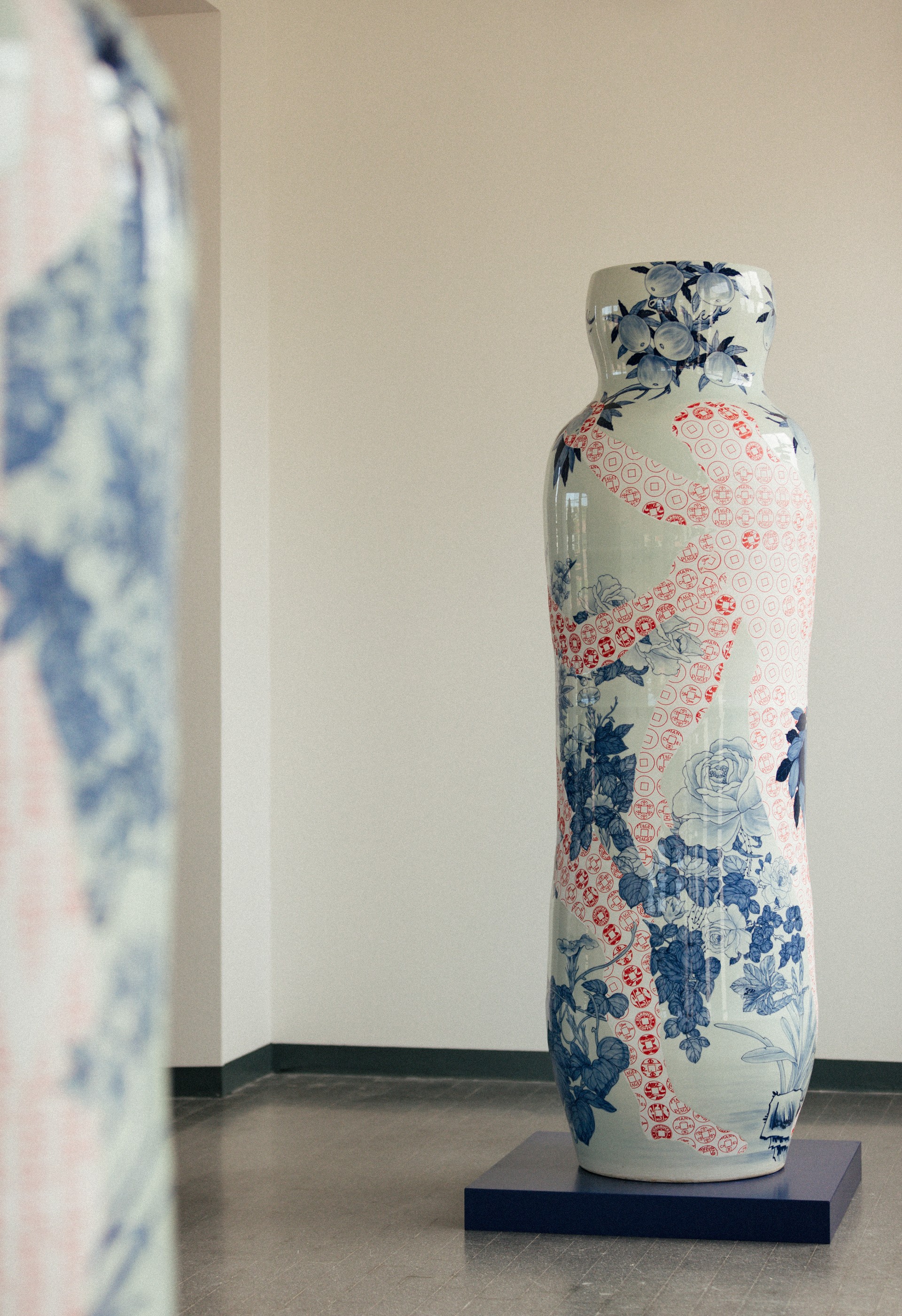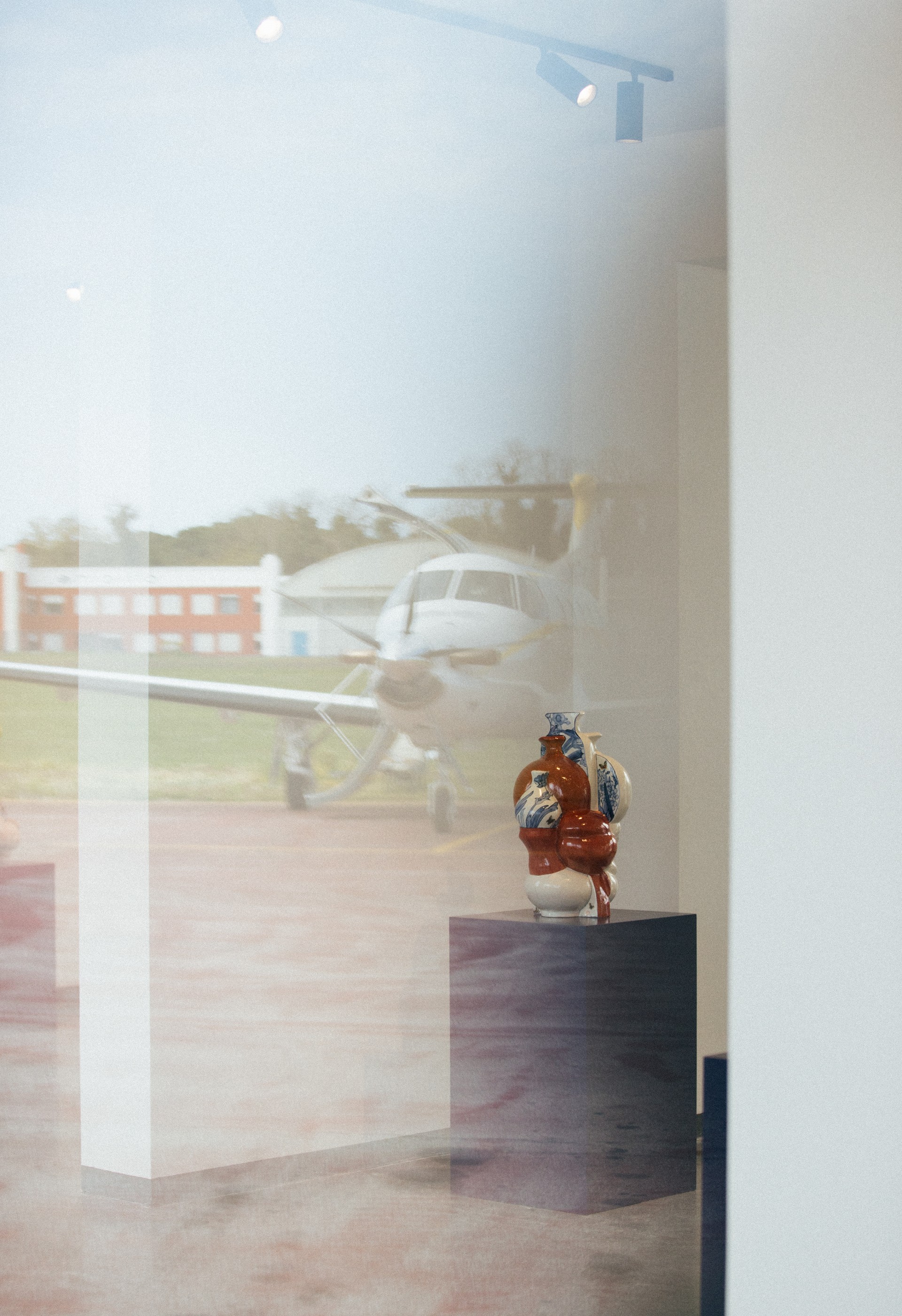 In her ceramic work, most of the styles and forms derive from Chinese history. Inspired by the theoretical definitions of the vase's elements, referred to as the lip, neck, shoulder, belly, and foot, Ho chooses her works' shapes according to how they relate to the human body. Her cut-and-paste technique creates recognizable and simultaneously unfamiliar silhouettes, with symbols from both East and West that are hand painted, digitally designed and then transferred onto the glazed surface. This mixture of digital and analogic, together with the fragmentation of her work, creates a visual distortion creating a shifting dimensionality that evokes cubism. These multiple forms joined together represent er personal journey, deconstructed and reconstructed, from East to West and West to East, as well as narratives of social and global changes provoked by globalism, technology and the digital age. Accompanying this exhibition is a critical text written by Davide Quadrio / ArtHub.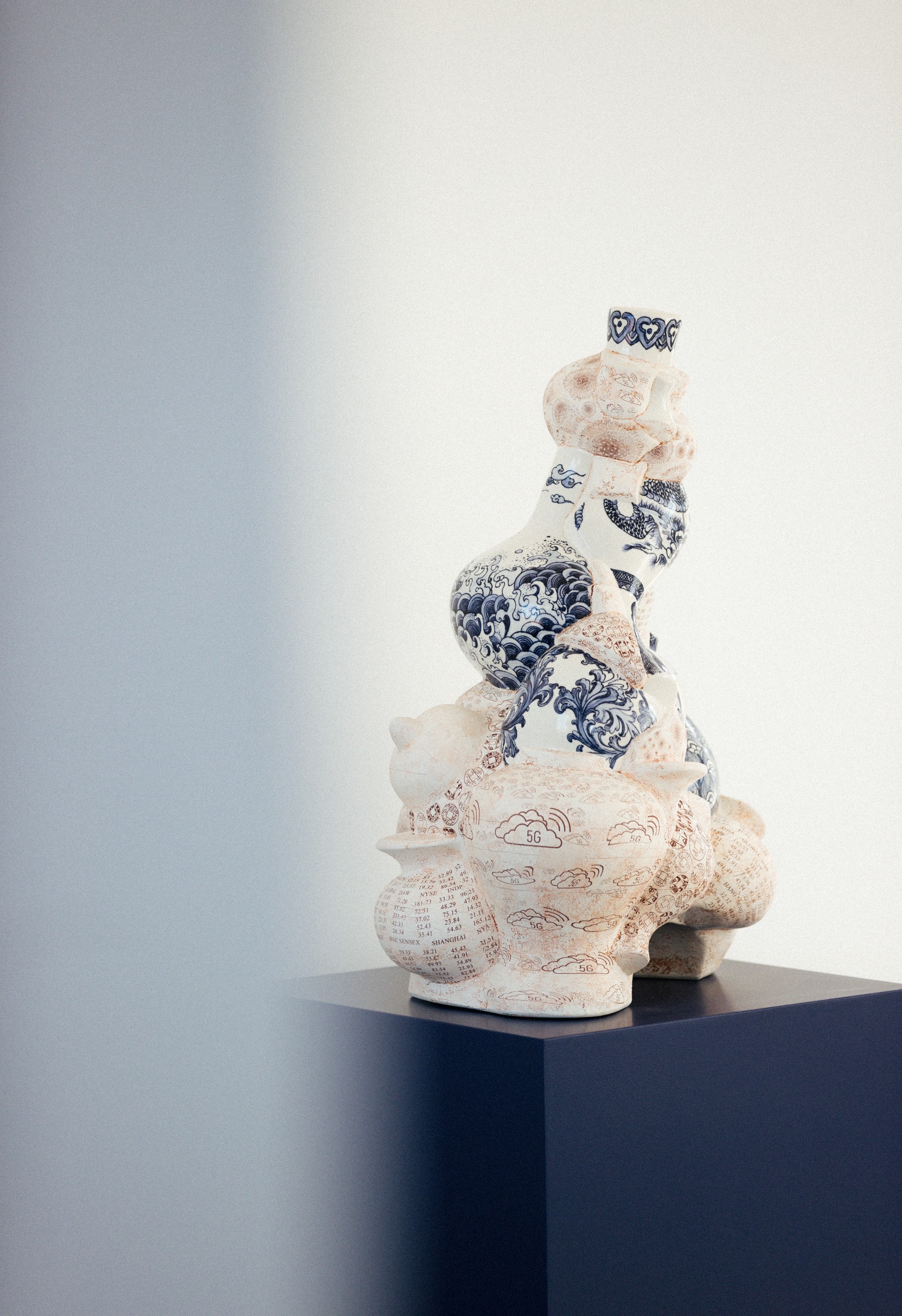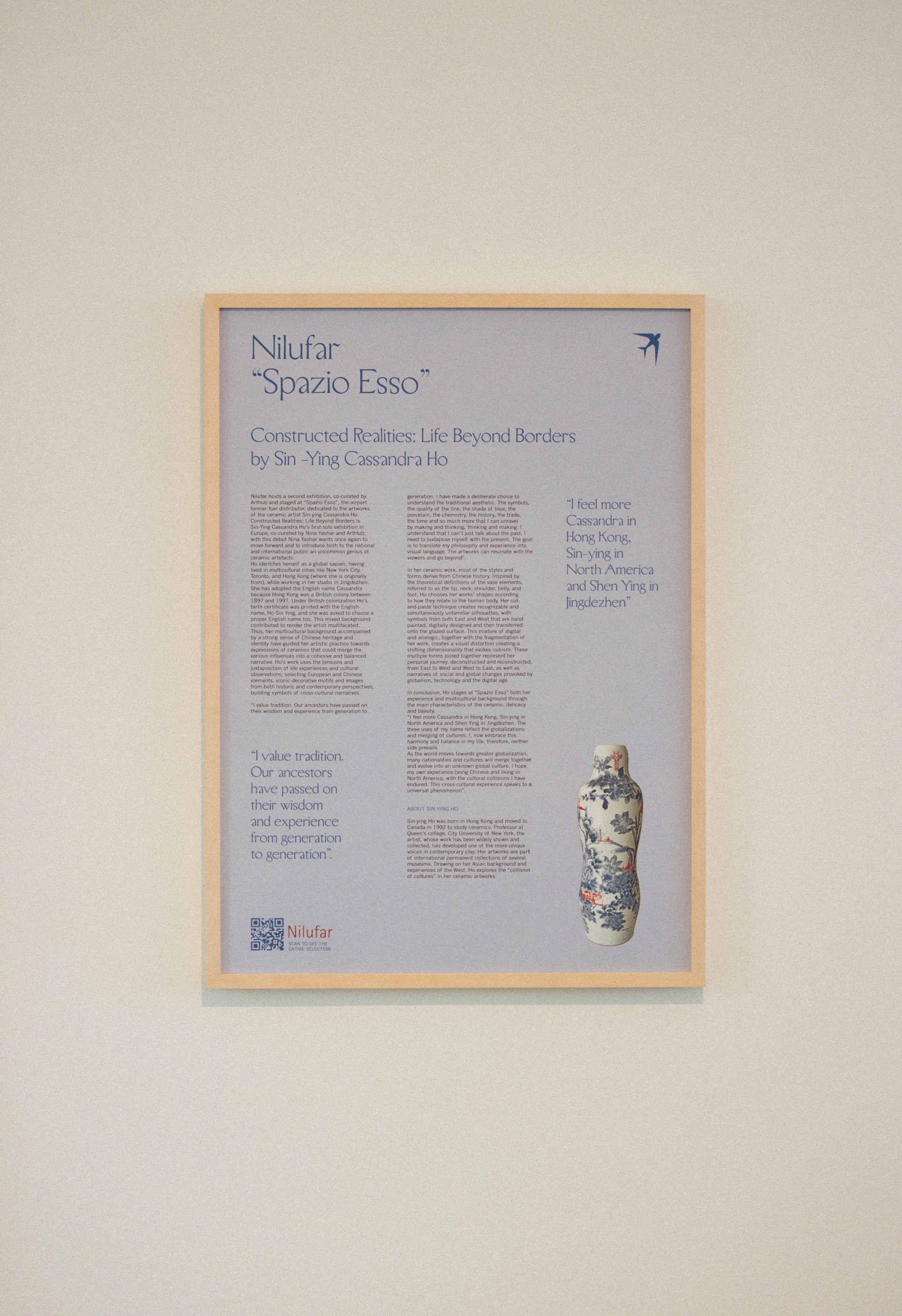 With this new opening, Nilufar Gallery becomes part of the long history of Giovanni Nicelli; the private airport was founded in Venice in 1926, instantly becoming a revolutionary phenomenon and strategic location to reach European capitals in just a few hours. An institutional gem only ten minutes away from Giardini della Biennale, the airport hosts approximately 7,000 private flights a year and extends over 3,000 square metres with two garden areas, two terraces, a hangar and a sophisticated restaurant. Giovanni Nicelli is the oldest commercial Italian airport, immediately defined as the best and most modern in Italy when inaugurated in 1935 by the Duke of Genoa. The airport remains a prime and rare example of 1920's style; the hall was enriched with paintings commissioned to the futurist artist Tato, the furnishings, balustrades and fixtures were designed by the architect Mario Emmer, while the decorations and interiors were entrusted to Giovanni Nei Pasinetti.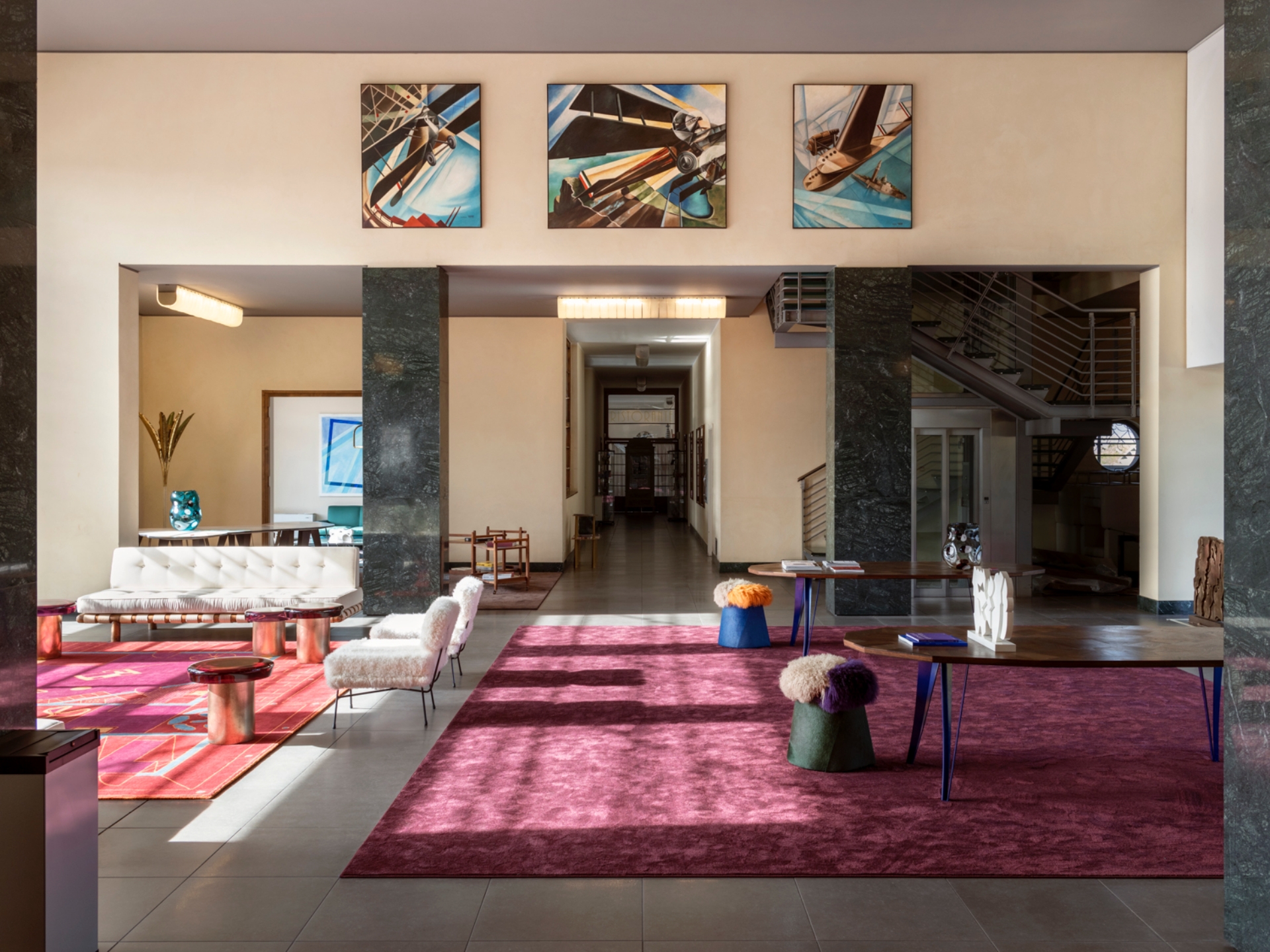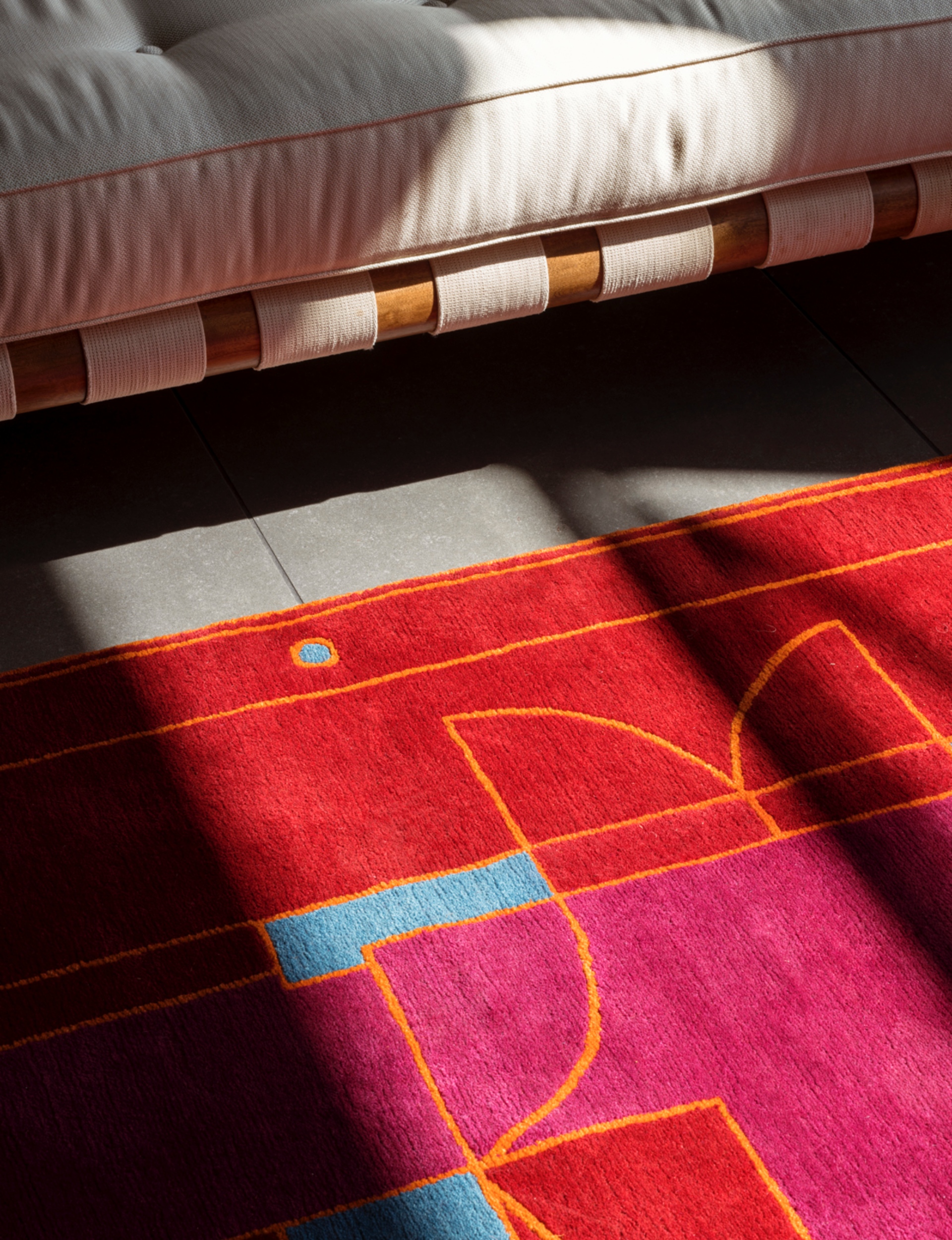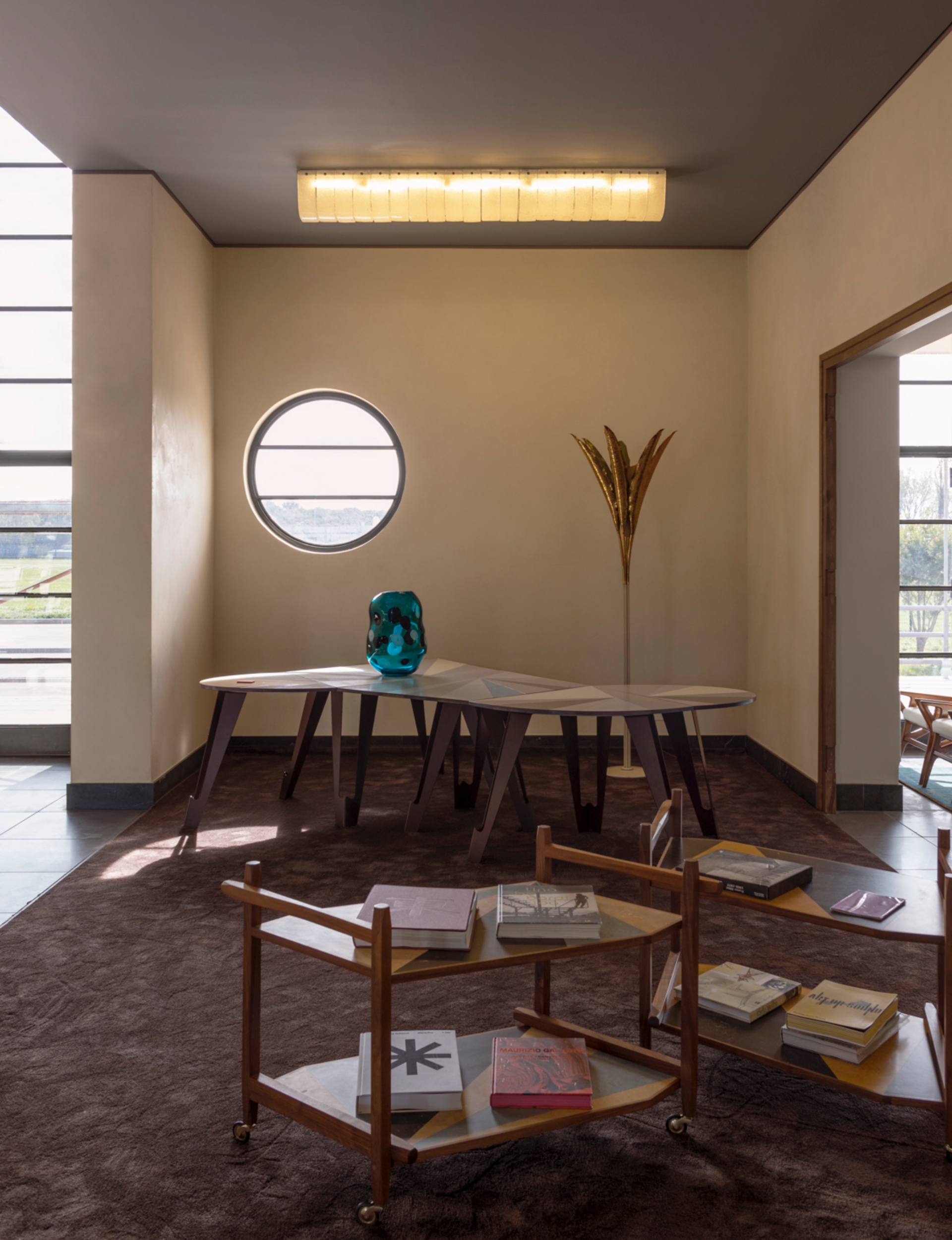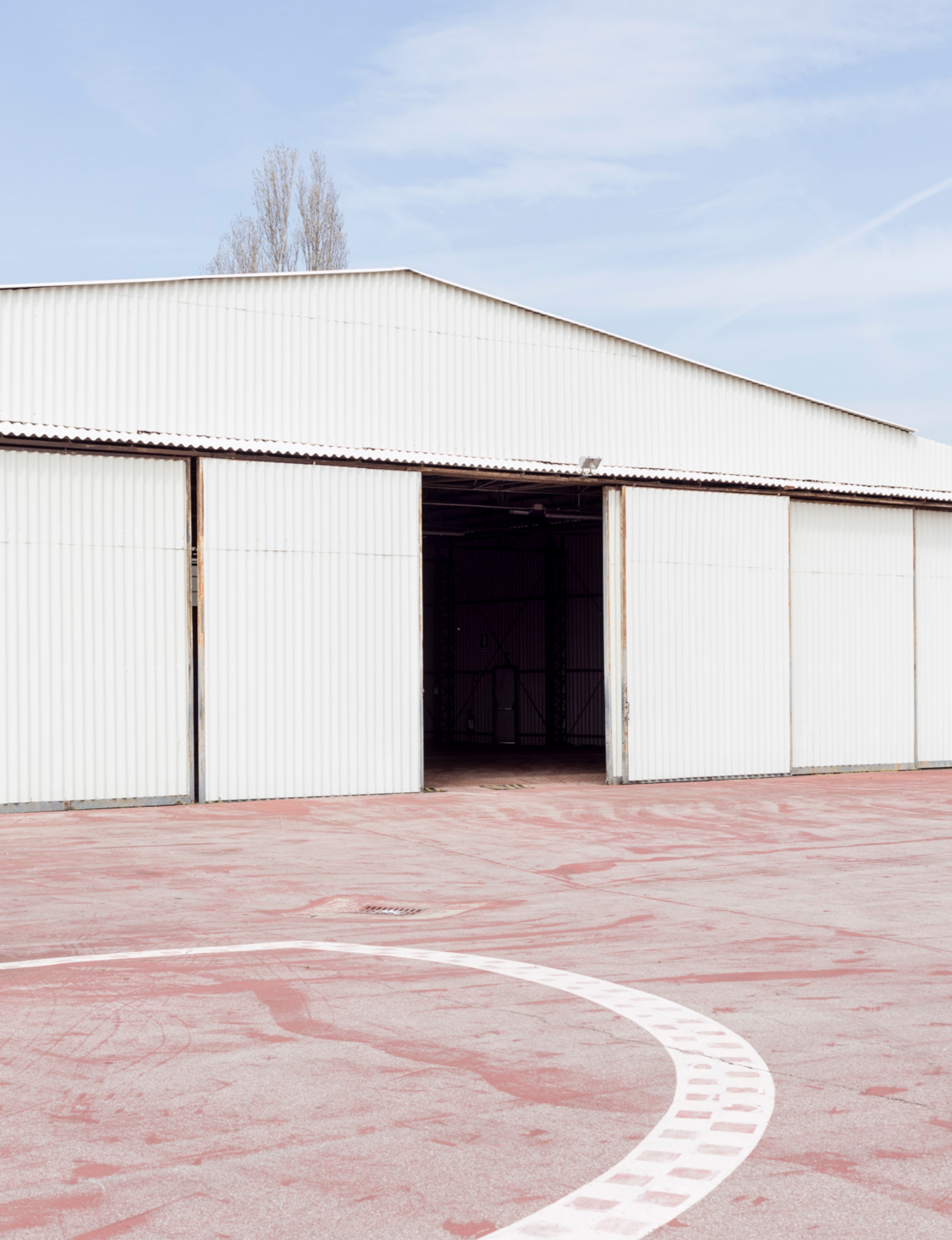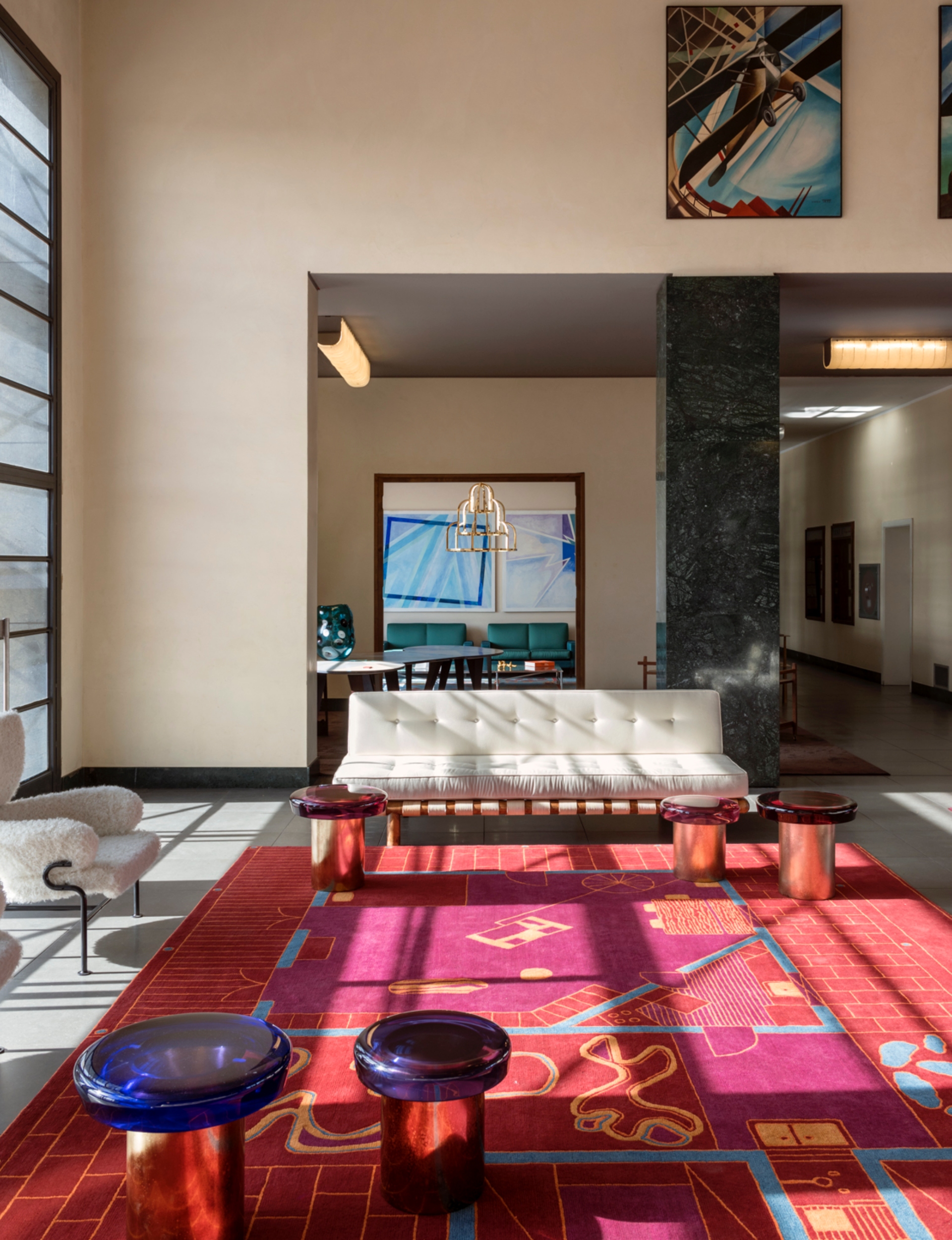 The Airport is set in the sophisticated frame of the Lido island, renowned for its magical atmosphere gifted by the seafront, the villas in Liberty architecture and the yearly Venice Film Festival. In Lido it is possible to retrace history through the stories of the great cultural characters that have spent moments in this exclusive setting, nowadays a symbol of eternal elegance.