After a first career in film, Sandra Benhamou launched her interior design firm in 2010. Her passion for the movies influences her well-honed sense of staging and her art of mixing and matching objects, styles and periods. This innately talented French interior designer dreams up sophisticated interiors that combine contemporary art and design, vintage furniture and custom pieces. She is collector and expert in the art market; her keen eye inspires her gift for creating the perfect blend of tension and intrigue. Furniture from the 1970s stand alongside contemporary photographs and works by Italian artists such as Gio Ponti and Carlo Scarpa—both of whom Benhamou holds in great esteem. This attention paid to objects, to blending influences and trends, brings a singular, anti-conformist narrative to the interiors created by this self-taught designer, whether it's a luxurious Parisian apartment or a home in Normandy. The transformation of the former Dinard aquarium into the five-star hotel Le Castelbrac, the concept for the eco-chic Plage d'Argens campsite in Fréjus, the Marcel burger bar in Brussels and the Belloy hotel in Saint-Germain-des Près also illustrates the interior architect's free-spirited approach and remarkable adaptability. For public and high-end residential projects, Benhamou conceives of eclectic settings built on demanding standards, with an added touch of femininity, in which light plays a crucial role. She breaks the rules instinctively and confidently, loves to play with contrasting materials and draws inspiration from history—with the goal of conjuring up a special aura.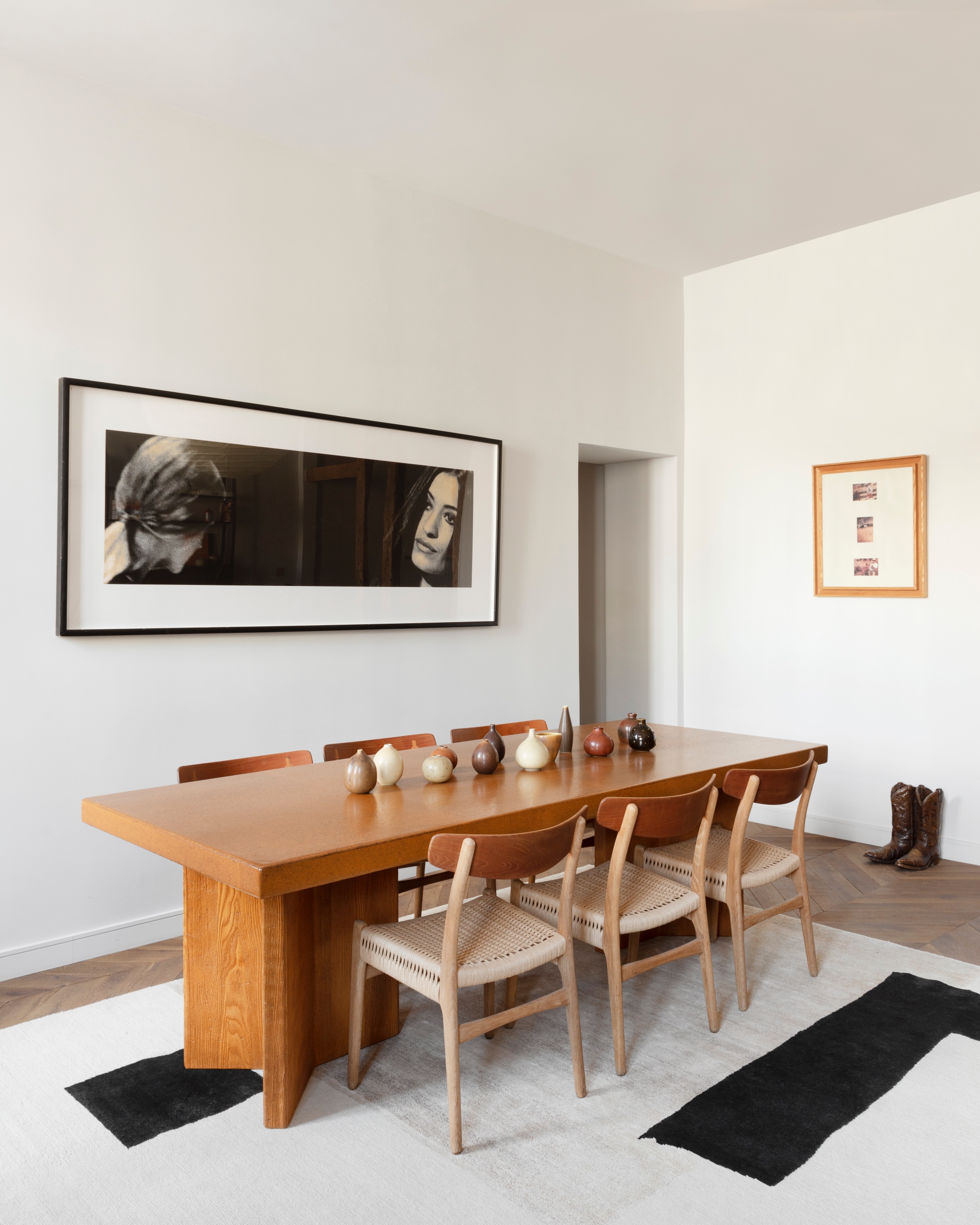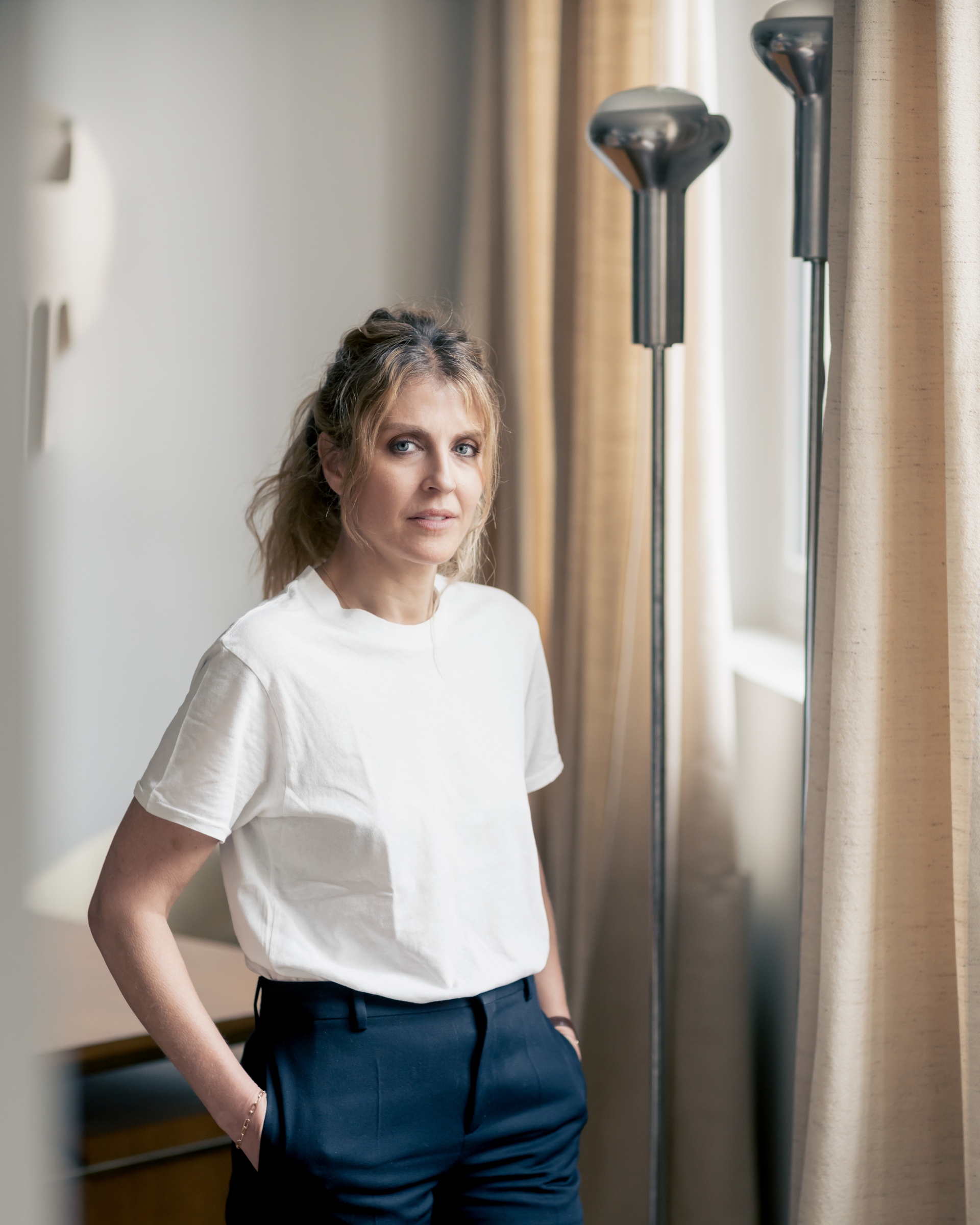 Why did you make a switch in career and how has this informed the way you create? Are there any specific directors/films that have impacted your curations?
Cinema has always been part of my life, and of my inspirations. I am fascinated and particularly sensitive to the photography and the decor of films. The universe of great directors such as Scorsese, Almodovar or Lynch can be very inspiring.  I launched my interior design firm in 2010 when I came back to Paris, after 15 years abroad. Freedom of expression in New York and London gave me a special vision of interior design. My passion for movies influenced my well-honed sense of staging and my art sense in mixing and matching objects, styles and periods.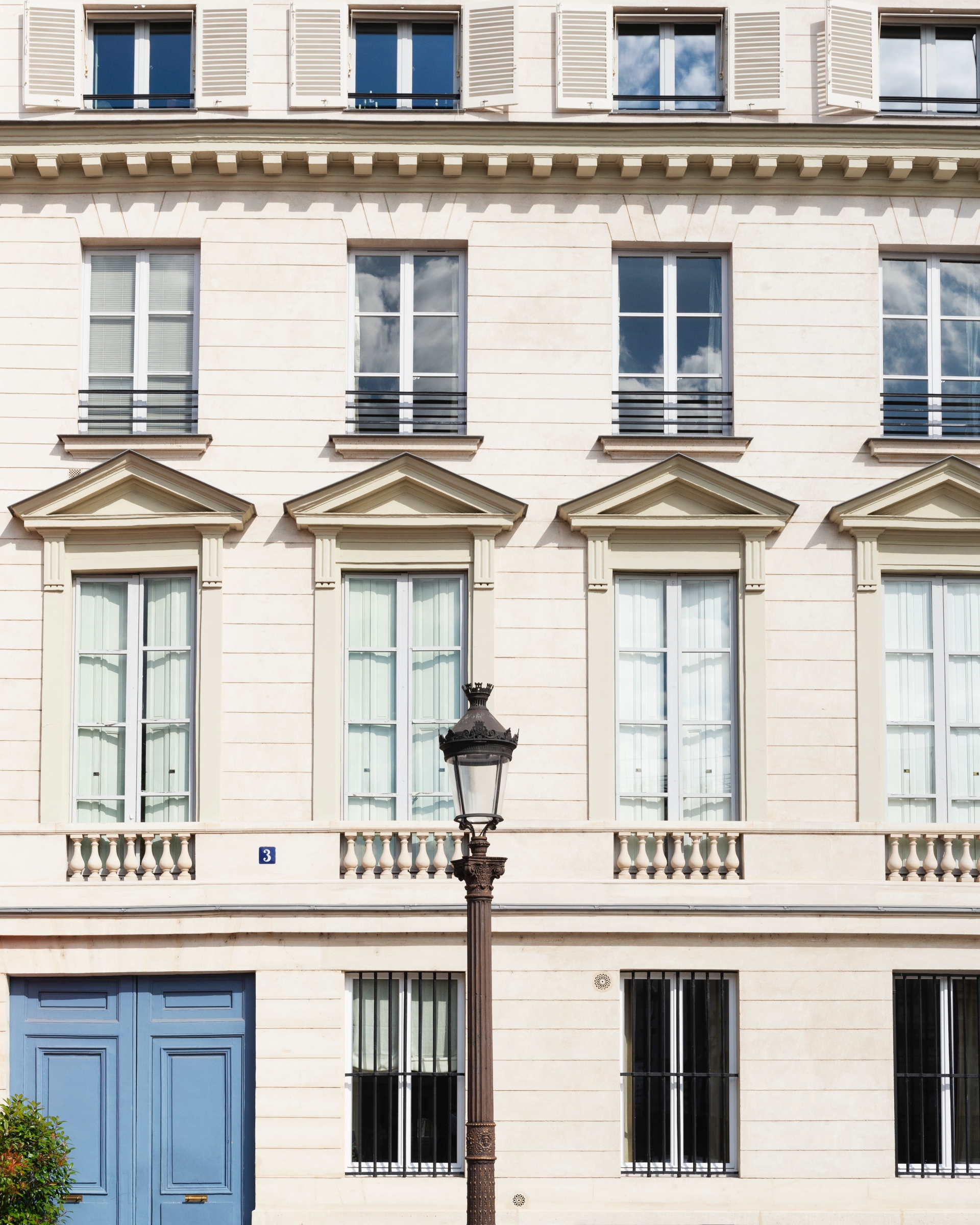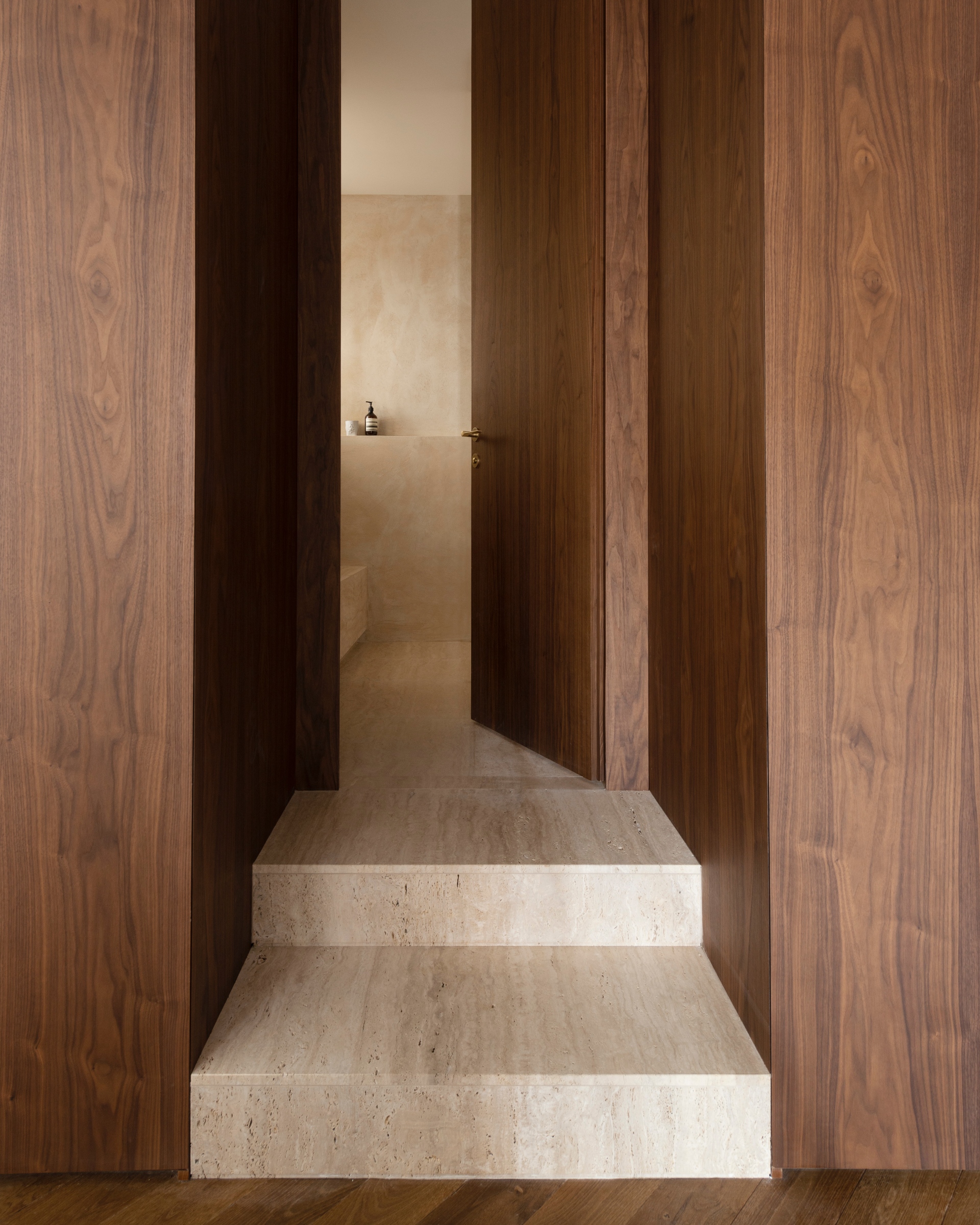 How would you describe your aesthetic?
I always aim to create interiors with soul and emotions. At the same time, bring unexpected associations, all the while with a sense of comfort.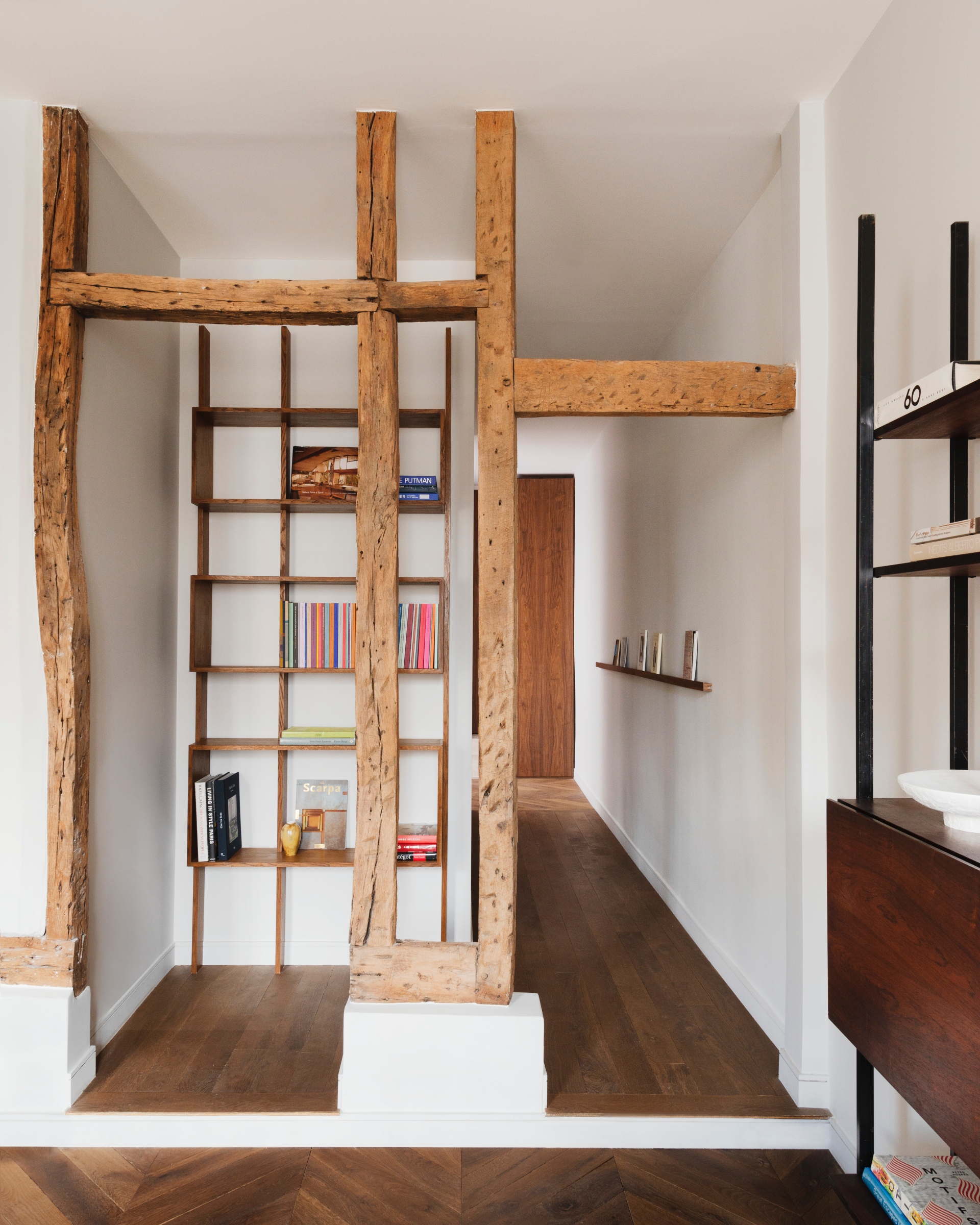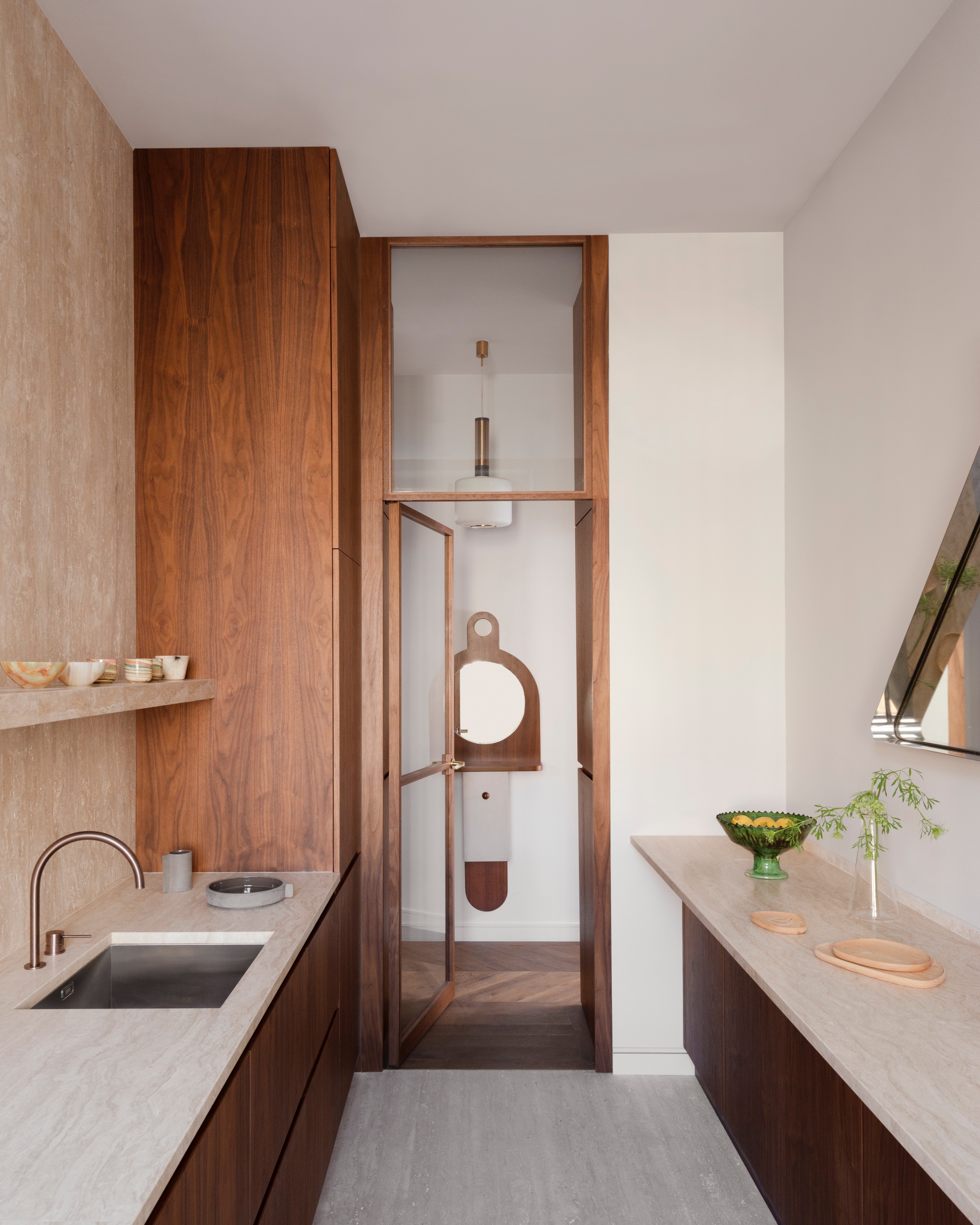 What makes a well-designed space to you? What are some of your priorities in envisioning a comfortable, personal home?
I am guided by my intuition rather than principles. I get inspired by the environment of each project, and try to tell a story, paying attention to details and materials.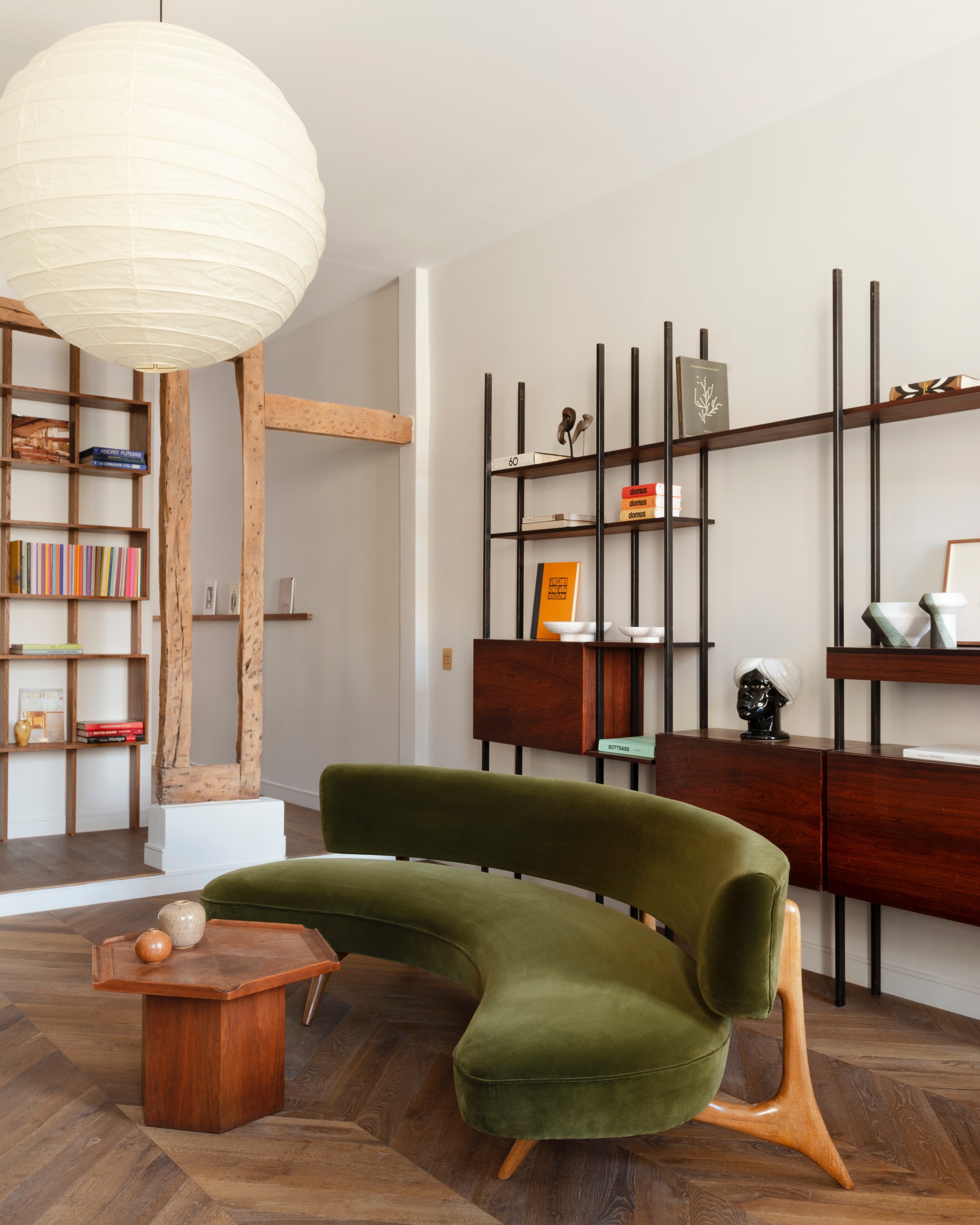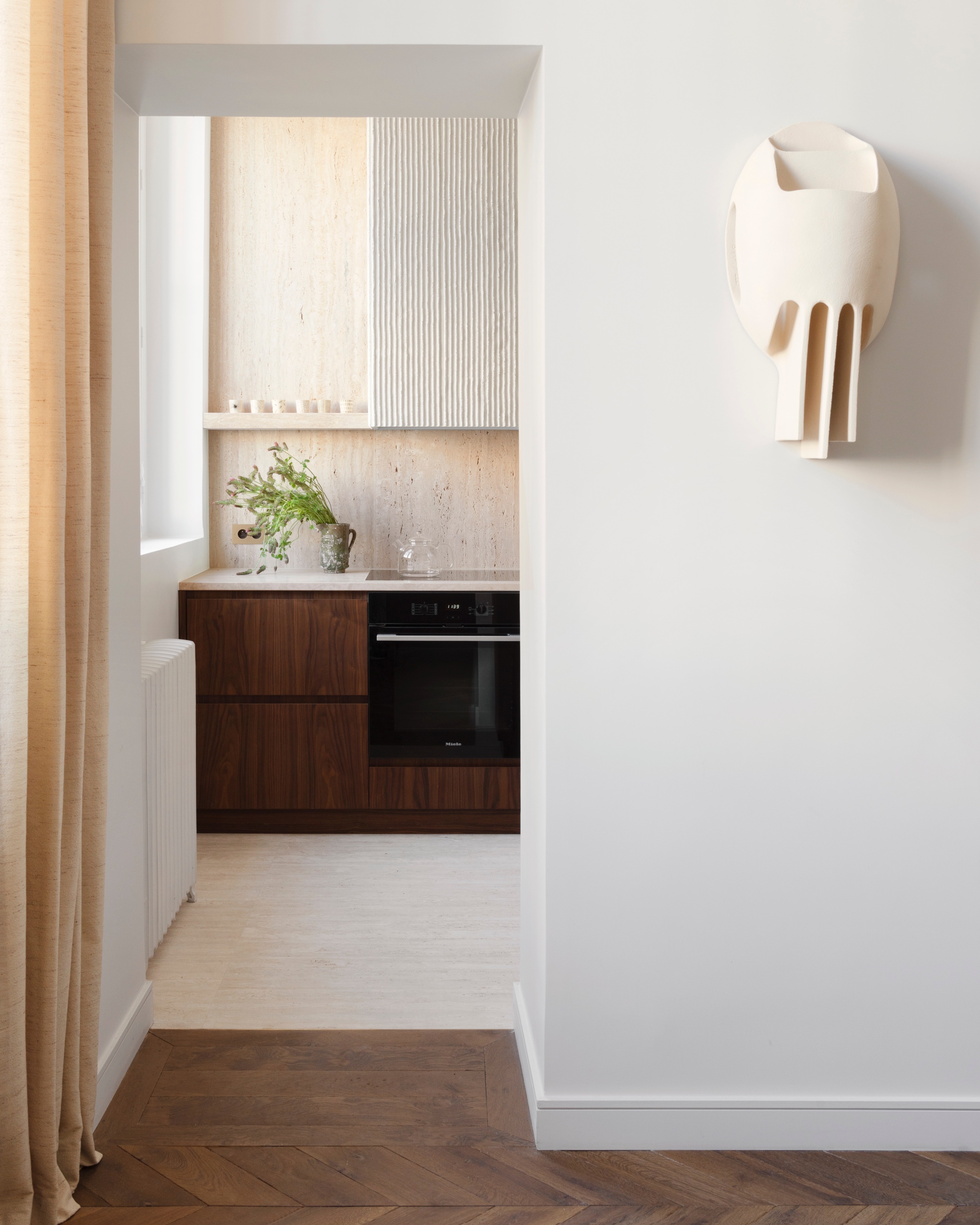 Can you share the brief for this Palais Bourbon Paris 7ème project?
The Palais Bourbon is my interior design agency. The idea was to transform the space into a real apartment so that my clients could project themselves, and at the same time, use it as a cosy working space.
What was the style you wanted to achieve?
A chic and timeless atmosphere with all the comfort and high-end facilities.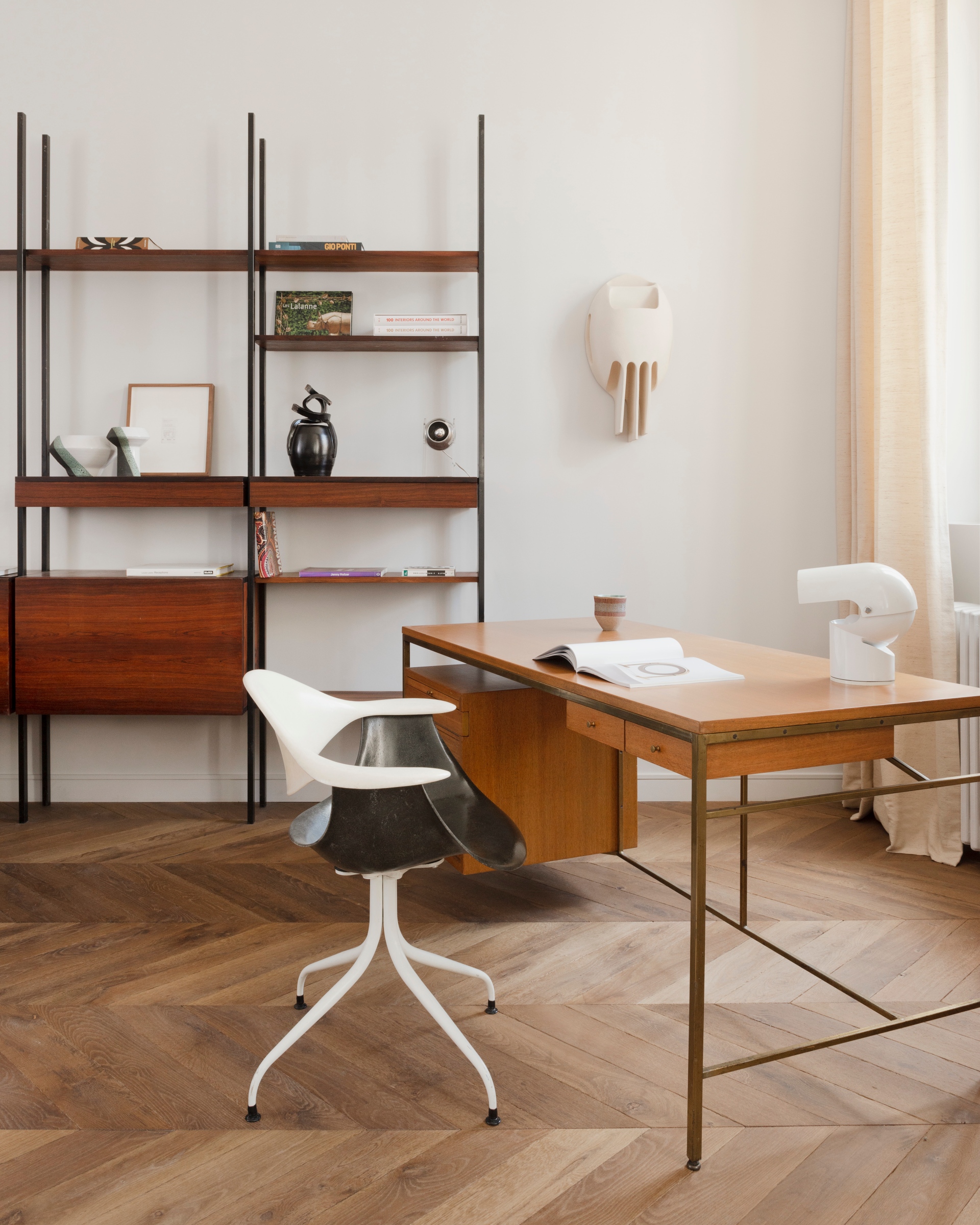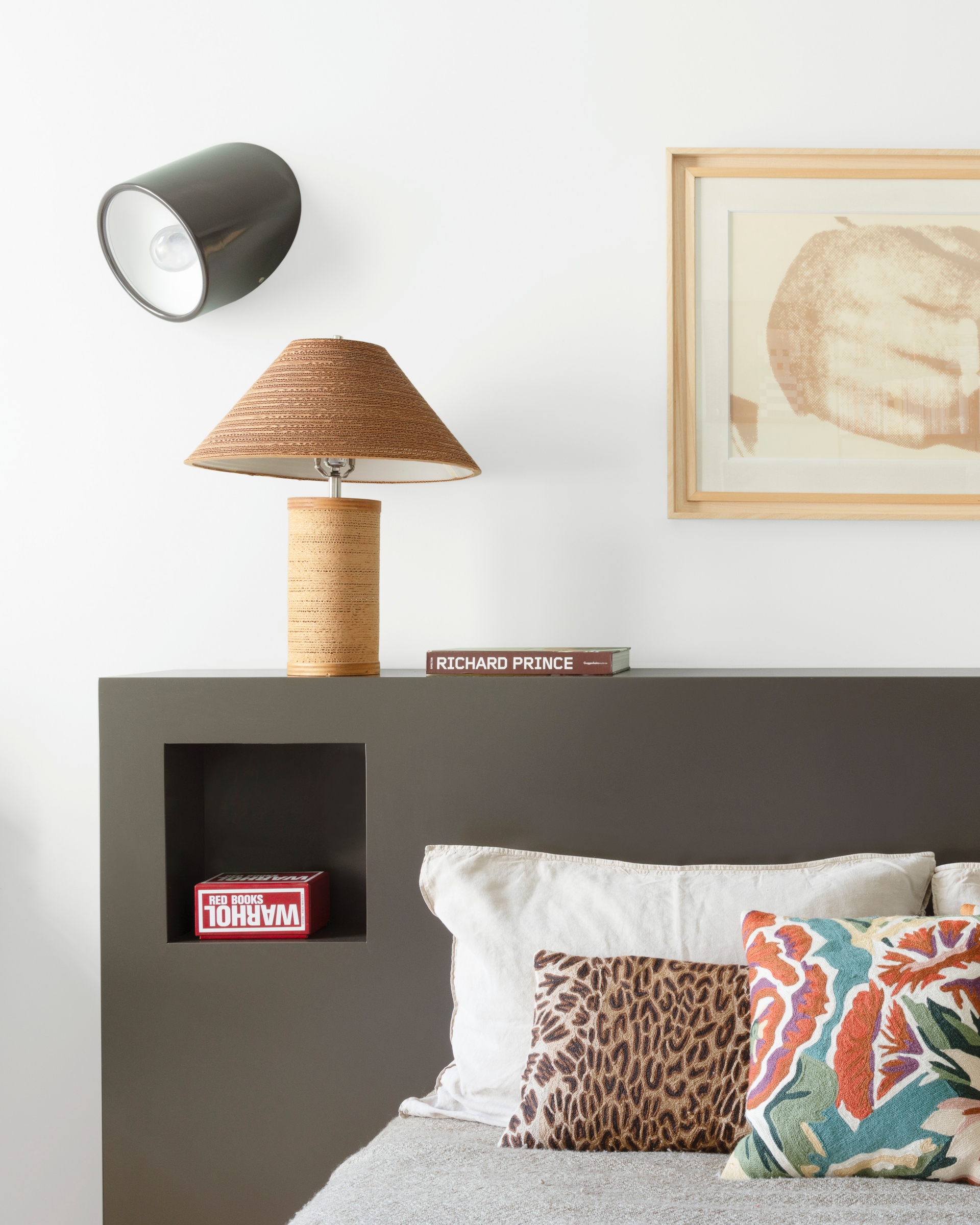 Were there any challenges during the process?
The challenge was to envision the space as an apartment and a functional design agency at the same time.
Can you briefly take us through the space? What were some of the most substantial changes did you make?
Originally, it was a one-bedroom apartment that has not been renovated for a while. I had to open up the space, creating a nice eat-in kitchen and living room. I re-defined the bedroom with a walk-in closet, and a bathroom.
What do you see for the future of design?
Design will certainly become more sustainable and NFT will soon play a big role.