Both of these passionate founders share a love for design and for animals. Their unique collaboration has led to the creation of a line of high-end contemporary furniture for cats: Bogarel - a brand of design furniture for cats that enhances the interior and is made without compromise. Lakic and Mounier's mission is to magnify the interior, while meeting the needs of the animal and respecting the planet. Adopting an eco-friendly philosophy, everything from the brand, from the designer cat tree to the scratching post, is made with vegan, recycled or recyclable and 100% European materials. Each creation is made by French and Italian artisans.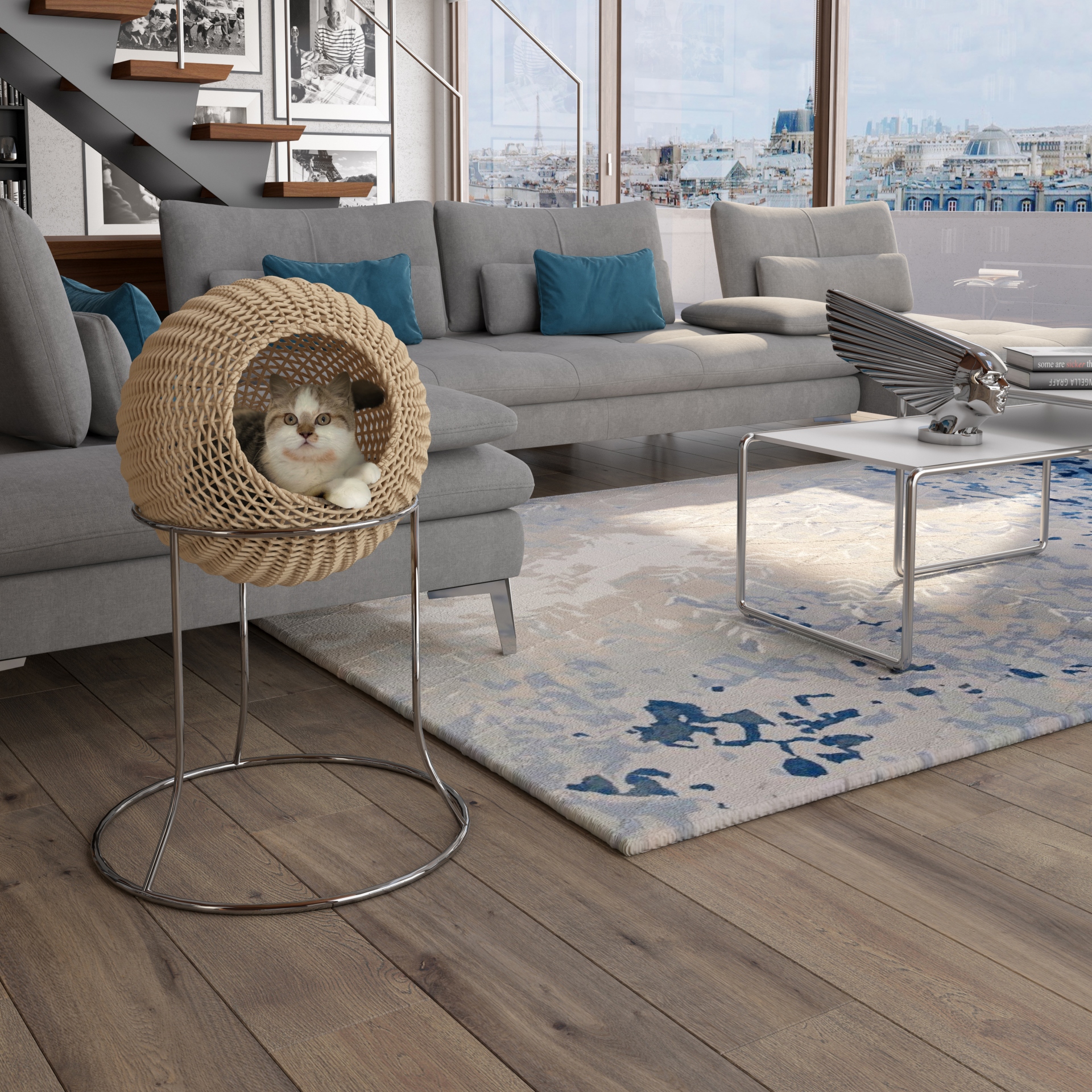 Sacha Lakic is known for brilliantly bringing together beauty and functionality. Many of his creations are now classics, such as the Bubble Sofa (Roche Bobois) or the Gourmet buffet (Hôtel Fauchon). He started his career in the design office of Peugeot, then moved on to Yamaha-MBK, acquiring knowledge in automotive design which requires special technicity. When he started working in other areas of design, Lakic transposed this knowledge into his creations. His creative approach is fueled by his passion for innovative technologies, movement and speed. It's this same attraction to movement and aerodynamics that can be found in the Bogarel line of designer cat furniture, whose shapes have an airy fluidity. Lakic's work has received numerous accolades including in 2007, when Time Magazine recognized the Venturi Eclectic as the second best innovation of the year after the iPhone, or in 2015 when he received the Gold award at the Luxembourg Design Awards for the Bubble sofa by Roche Bobois. As well, he is the the author of many other creations, including some for the Hotel Fauchon Paris (contemporary furniture), Mauboussin (object design), Stay Concrete (urban furniture), OWI (object design) or Voxan (motorcycles) for example. He opines. "I believe that objects have a soul, that passion is a vector of emotions and this is what I have always pursued through my creations: they must arouse desire and pleasure."
For Valérie Mounier, the adventure started in 2010, when she went to an exhibition on the British Shorthair breed in Paris. She fell in love with these cats of English origin and then nourished the desire to become a professional breeder. A technical training and many readings on the cat allowed her to accomplish her dream. The cattery was founded in La Celle-Saint-Cloud in the Yvelines and moved to Le Chesnay-Rocquencourt near Versailles in 2017. A few months later, she adopted the legendary muse of the cattery: the wonderful Gracious Eugénie. She carefully guarded her offspring and preserved her lineage. Her approach is based on the well-being of the animal. Thanks to her years of observation, she has developed a real knowledge of the cat and its needs. She always does everything in her power to ensure that the litters evolve with serenity and comfort.
Valerie has used a plethora of furniture and accessories for cats but none of them matched her expectations. Whether it was for the animals' development, or in terms of the beauty and aesthetics of the object, nothing ever fully met her expectations. Her colleagues shared the same problem. Many adoptive families also testified about their difficulty in finding furniture that combined aesthetics and the cat's well-being. When she met Sacha Lakic in 2019, the pooling of their expertise was fate. Succeeding in sublimating the interior of adopters, while guaranteeing the well-being of the animal, became the mission of these two passionate people. Here, they share their story with us. 
What are your observations of the market and what void do you think Bogarel can fill? How did the collaboration between the two of you begin? 
Mounier: I have been breeding British Shorthair cats for more than ten years in the Plaine de Versailles near Paris. After years of using a plethora of different cat products, I realised that none of them served their purpose while being aesthetically pleasing and with high-quality and environmentally friendly materials.
Bogarel's approach is uncompromising; we design cat furniture that meets all the needs of a cat while simultaneously enhancing the look of a space. Our creations are made by French and Italian craftsmen with 100% European, vegan and recyclable materials.
As a breeder, I have a deep understanding of animals and their needs. Sacha is an expert in the designing of clean cut furniture with timeless elegance. The meeting of our two skills is unprecedented! In addition to this, we have rare artisanal know-how. It is an exceptional mix of expertise.
Lakic: As a designer and cat lover, I noticed a void in the pet furniture market. This made me want to design products that would enhance interiors, while meeting the needs of the cat. By chance, I met Valerie and our two passions aligned to create Bogarel: a brand of cat furniture that combines the well-being of the animal and the beauty of the object, all in an eco-responsible way!
How do you combine beauty and function for all Bogarel's designs?
Lakic: What I wanted to do was to make objects as minimalistic as possible, while meeting all the needs of cats in the most refined and elegant way. The goal was to make an extremely pure collection, allowing the beauty of the designs to prevail. The products are meant to enhance the design of a space as well as showcase the cat itself. There is a visual and physical lightness in the pieces, which makes them fit very naturally in any contemporary interior.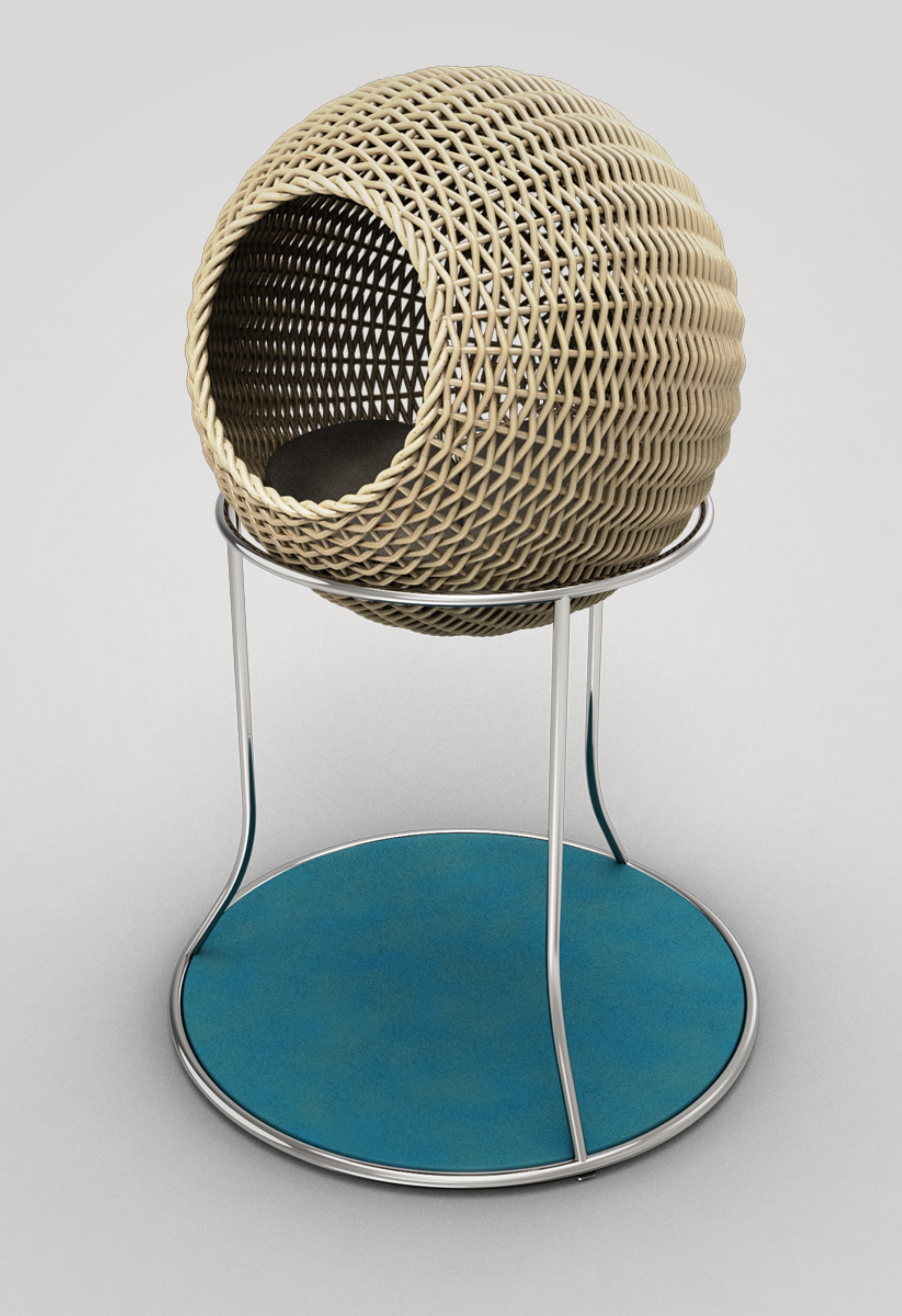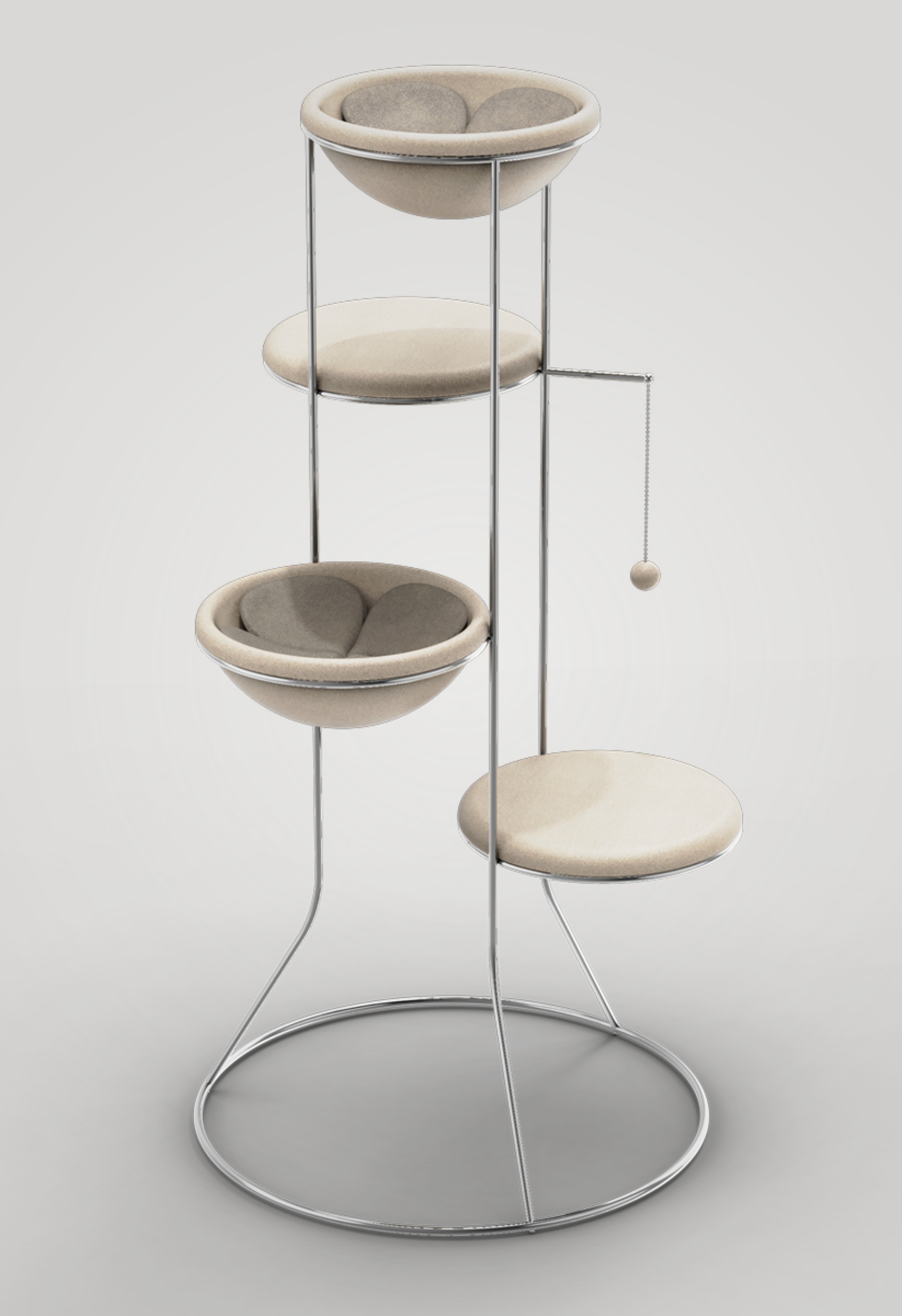 For someone who isn't familiar with the brand, how would you describe Bogarel's core values and beliefs? What do you think that is so unique about Bogarel?
Mounier: The Planetarium collection is the observatory of Bogarel's universe. Bogarel above all is an extraordinary story of two enthusiasts who had the same dream: to make something beautiful and functional for a cat's needs, all in an eco-conscious dimension that is in keeping with our times, where traceability and the ecological footprint are essential.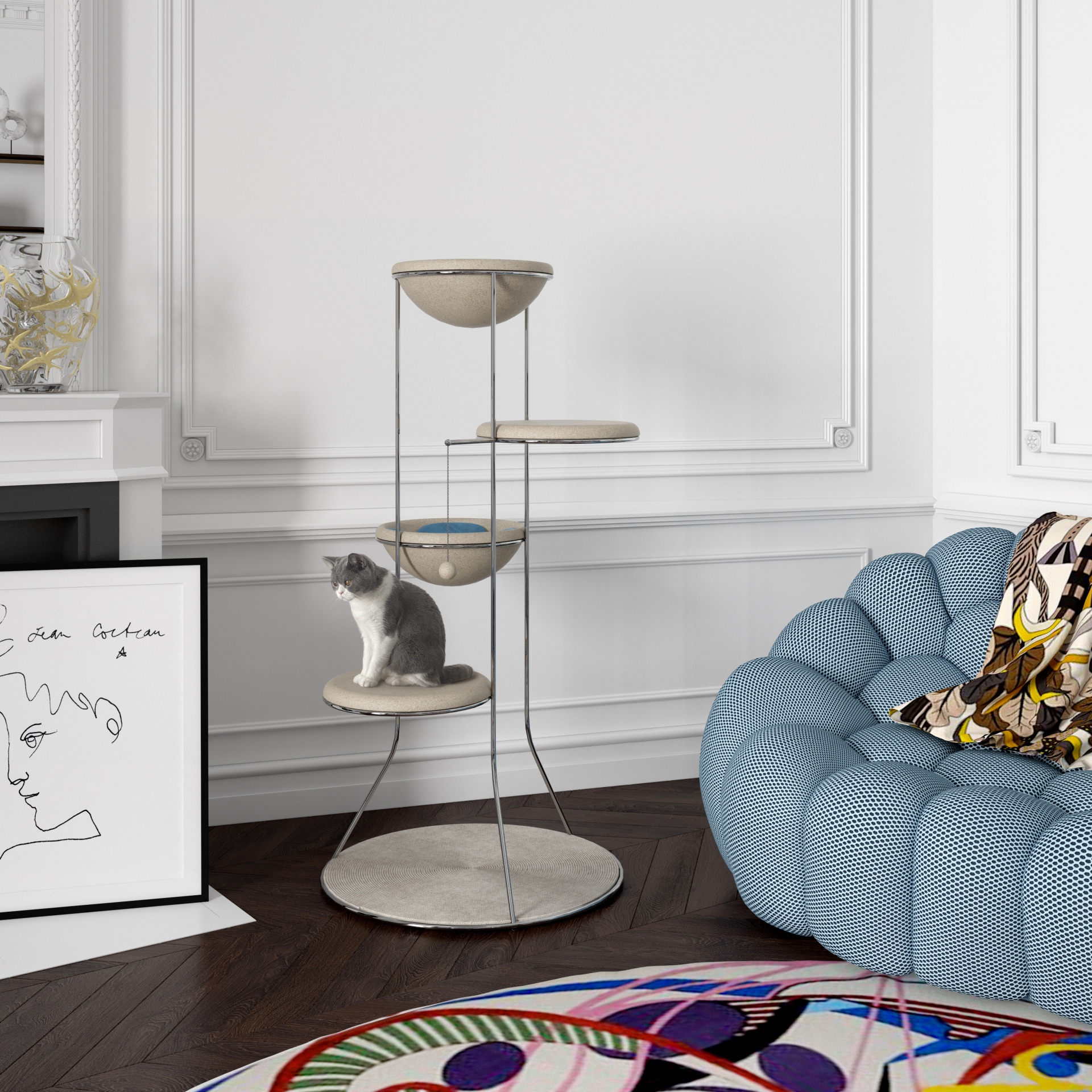 Lakic: At the core of Bogarel's values is the mission to combine the beauty of products with functional design to satisfy the needs of a cat. In terms of my design ethos, my desire is to create elegant and timeless furniture pieces. Bogarel is a brand that is consciously committed to honouring the art of craftsmanship with economically friendly materials. Europe is a hub of incredible savoir-faire where natural raw materials grow in an environmentally friendly way. The beauty of the object also lies in its history: why it was designed, how it was made and by whom; each Bogarel creation tells our story and carries our values. 
What are you most passionate about when designing animal's products?
Lakic: I was quick to embrace Valérie's project because I love the personality and character that cats have, with their quiet strength and their individuality. It is also by observing my own cats that I wanted to create objects that could give them enjoyment, while fitting perfectly into a beautifully decorated interior. There is an emotional force that emanates from cats that is extraordinary. There is both a demand for affection and this desire for independence which is fascinating.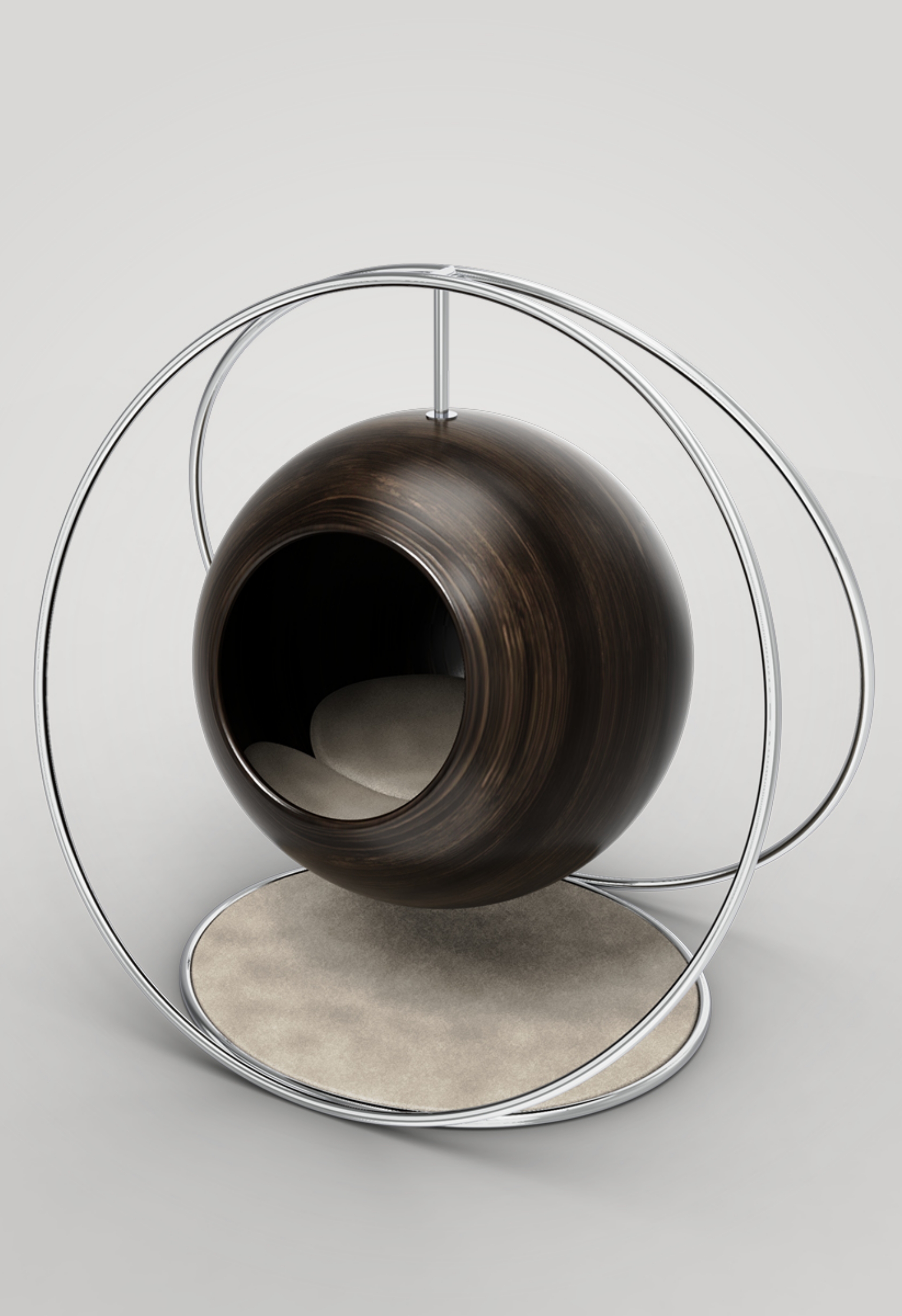 What should a pet owner consider when purchasing products for their fur babies? 
Lakic: Bogarel is aimed at those who have contemporary interiors and who like to choose design pieces that interact with and enhance their spaces. Bogarel pieces are chosen for the beauty of their shapes and because they present their function in an aesthetic and minimal way. They are also products that contribute to the well-being of the pet thanks to the quality materials that Valérie's cats have tried, tested and validated!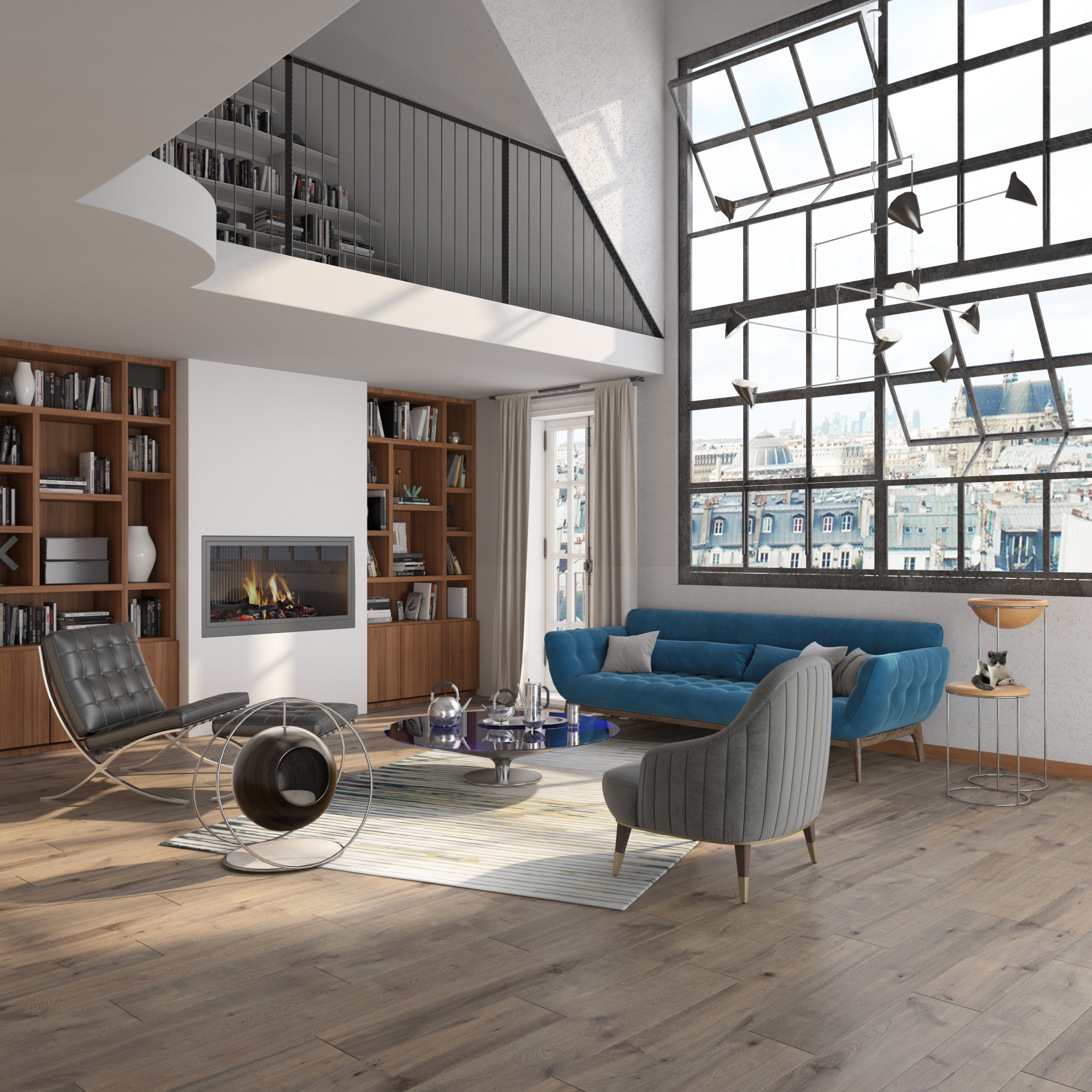 Mounier: My knowledge of cats and pets in general has led me to create products that are well made in terms of materials, space creation, comfort and function. It is important to also offer cats products that bear resemblance to what they can find in nature. In our pieces, the wicker looks like straw, the cork and the wood are reminiscent of the trees cats love to climb, the natural hemp rope mimics the feeling they get when they claw on bark.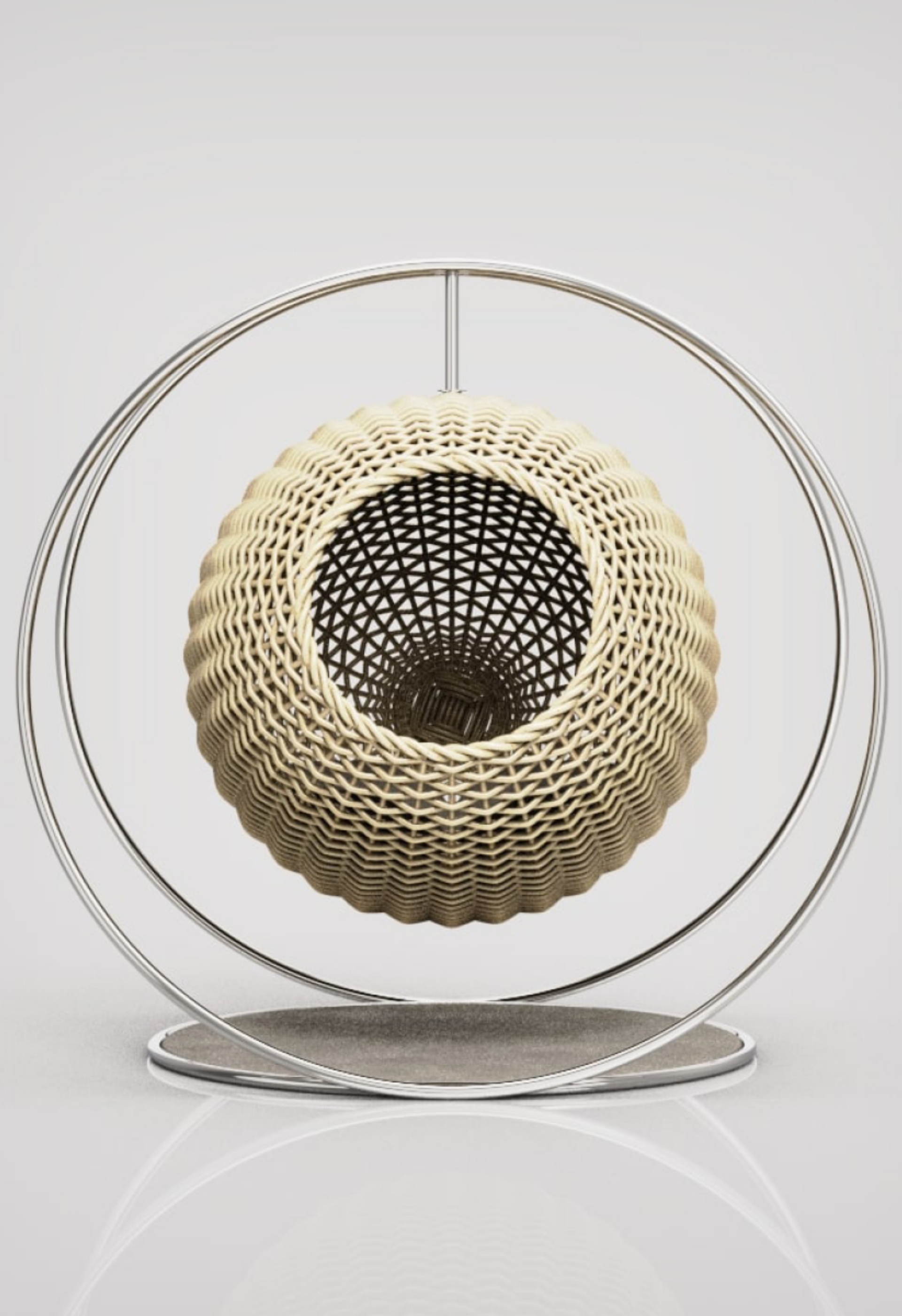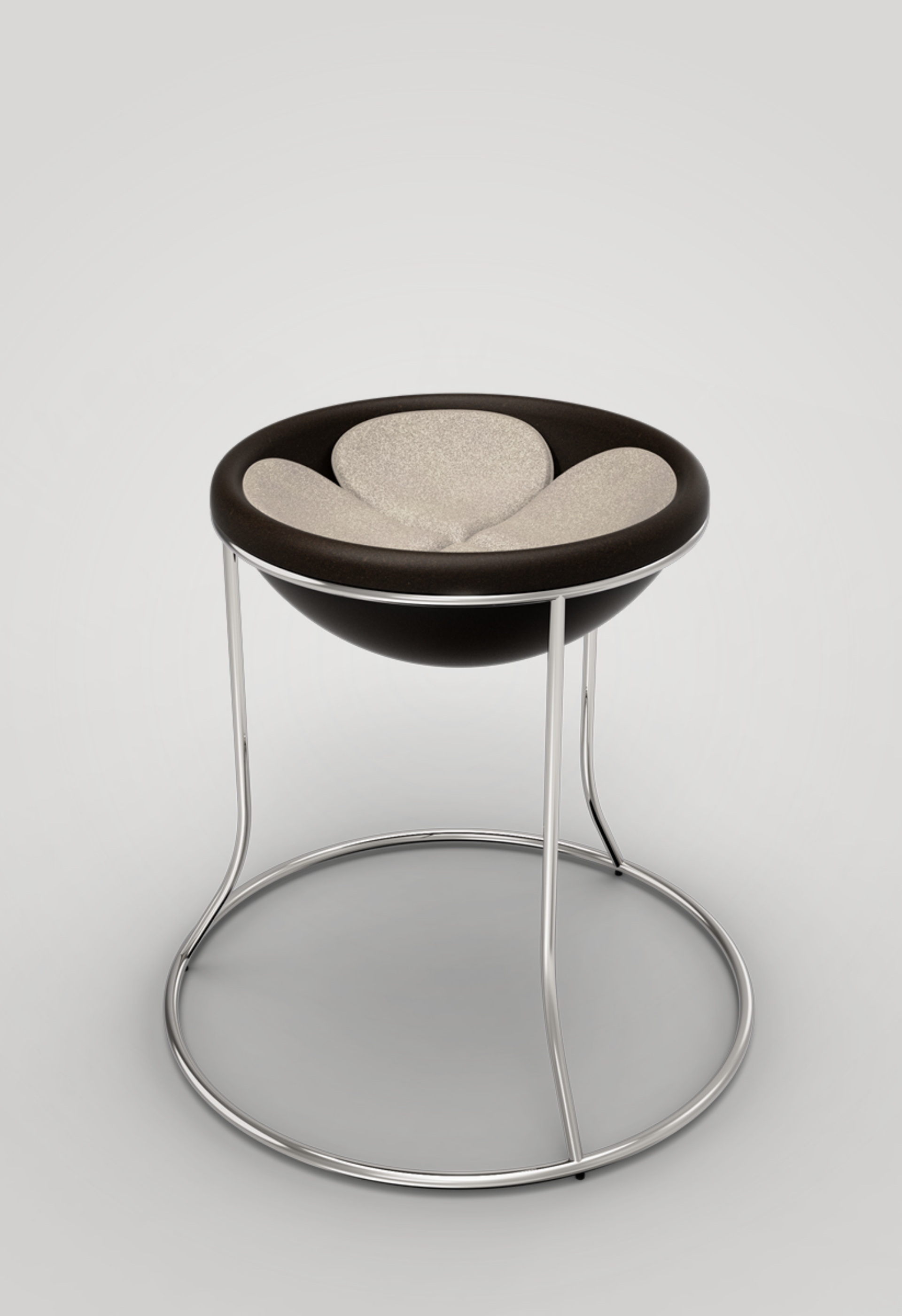 What is Bogarel working on currently and what can we expect from the brand next? 
We are currently working on a new creation called Lunar: a coffee table with soft and minimalist curves, whose lower part is covered with a velvet cushion to function as an elegant cat bed. With its crescent moon shape, this piece offers a real cocoon for the cat to rest peacefully or to keep an eye on its surroundings. Made of ash wood by craftsmen in Italy, Lunar is available in three Bogarel colours to match any decor.