The project aims to emphasise the products craftsmanship, together with the historical continuity of Gebrüder Thonet Vienna, from its ancient roots, dating back to the beginning of the last century, and its projection towards the future. The windows of Salvioni's space, which developed vertically inside a traditional Milanese building from the early 1900s, become the wings of a stage that hosts this scenographic setup. A series of products alternate in the space, just like a sort of mise-en-scene. They range from timeless icons - such as the N.811 chair, created by Joseph Hoffmann in 1930 - to the most recent collections - such as the Mickey armchair by India Madhavi and the Arcadia pouf by Serena Confalonieri – underlining the historical continuity of the company's production.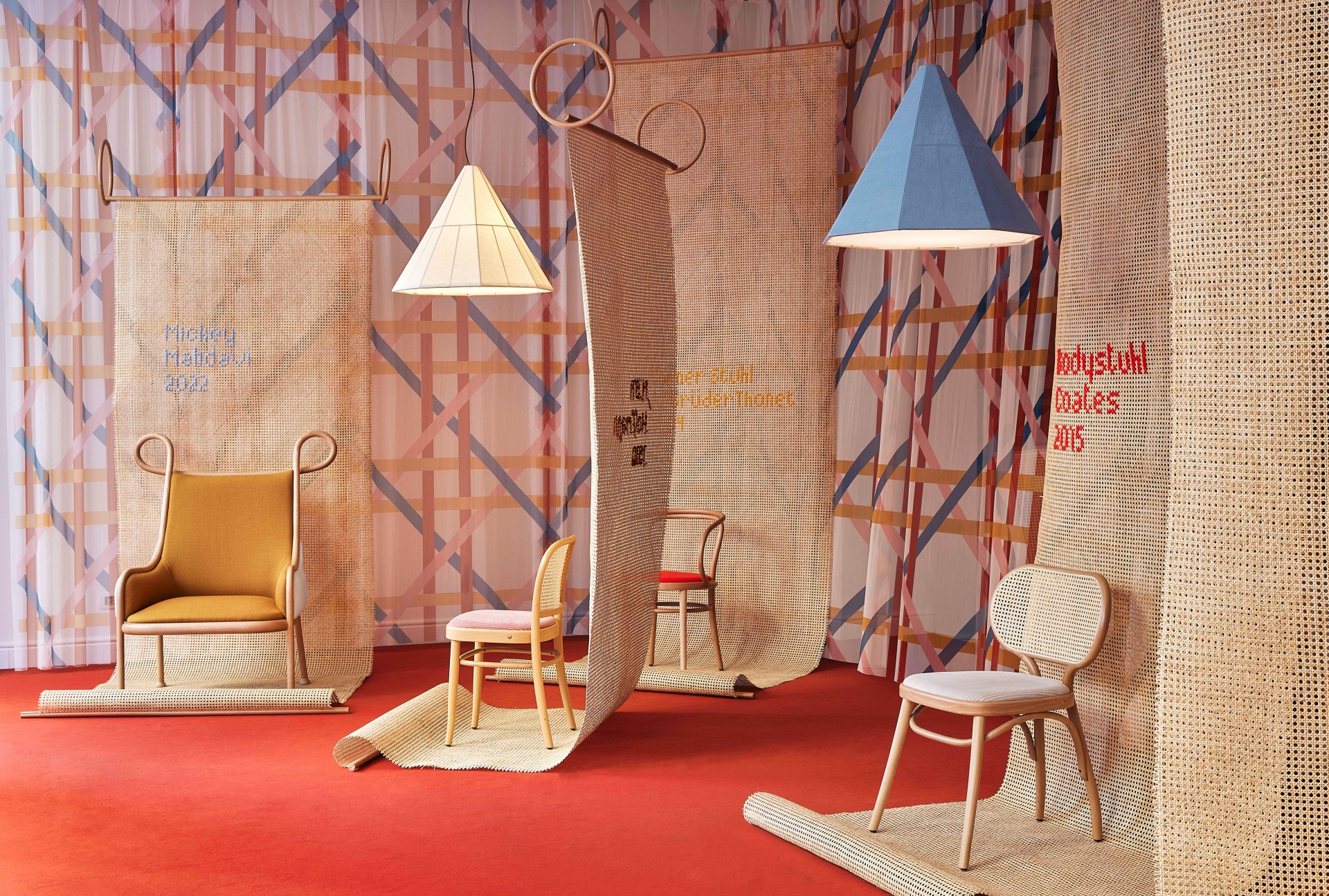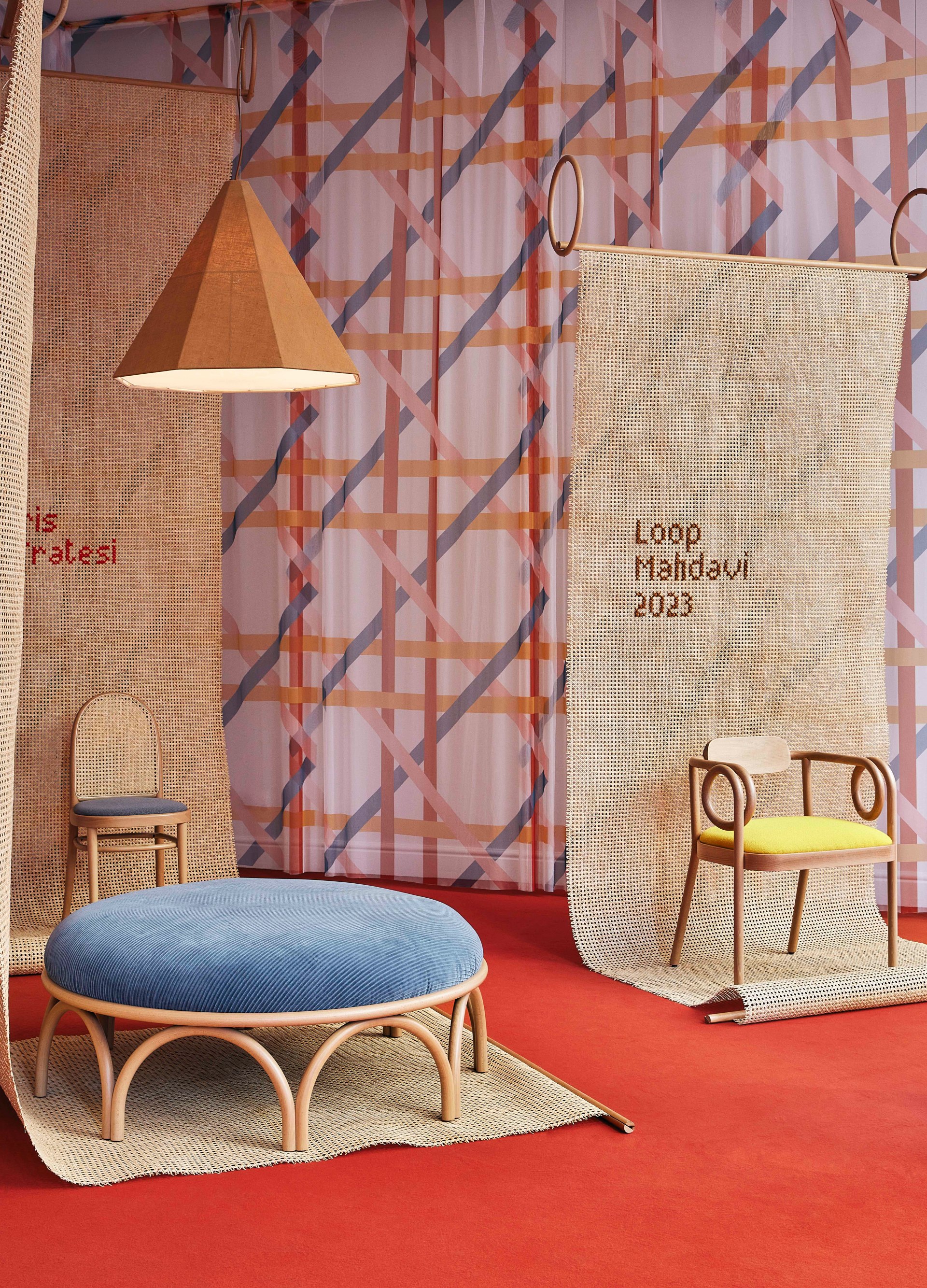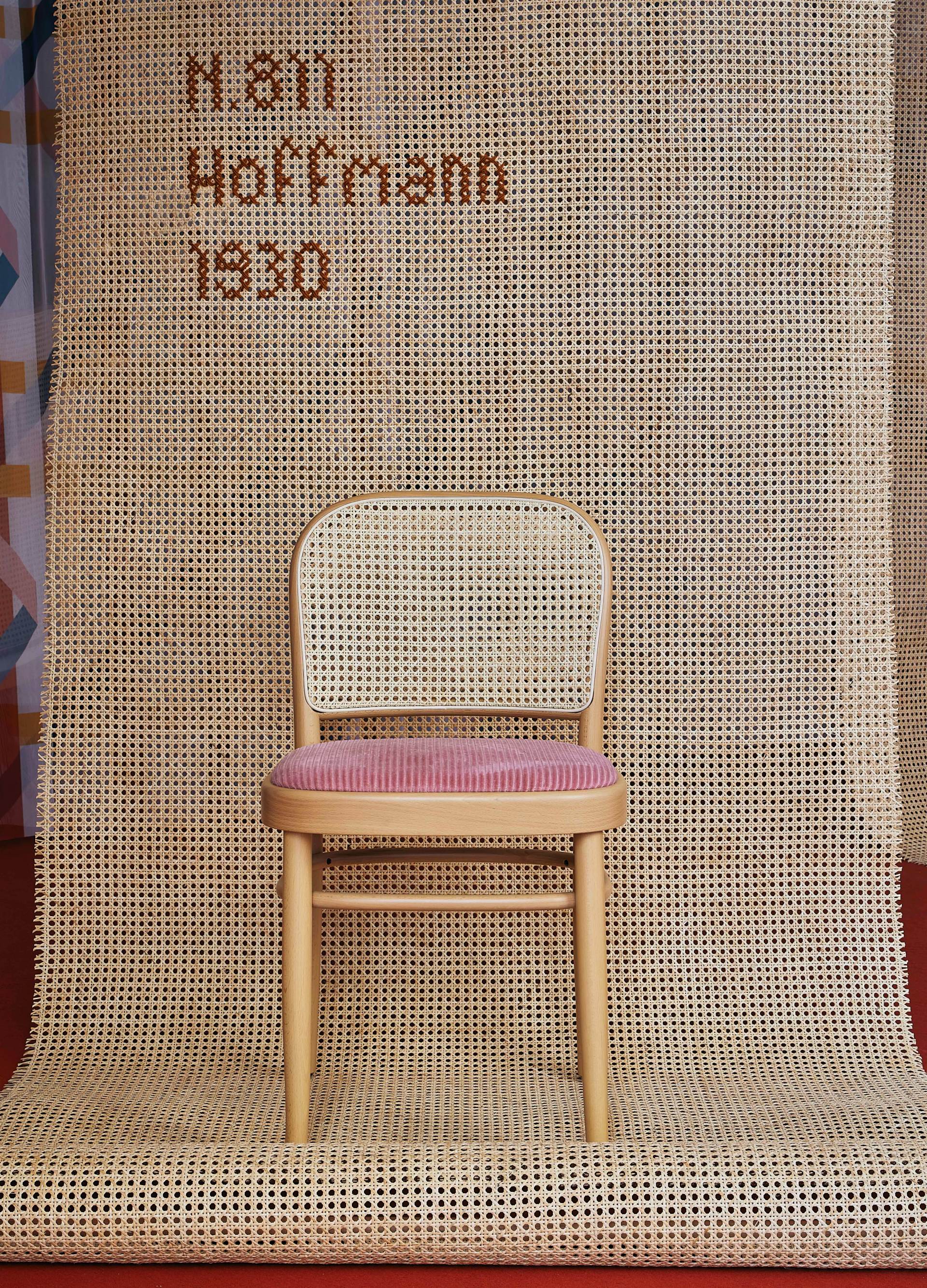 The seats are positioned on backdrops made of Vienna straw. They are also decorated with handmade cross-stitching realised by the designer: these embroideries indicate the name of the product, the designer and year of production. These woven sheets descend from the ceiling behind the furnishings, laying softly on the orange carpet floor, the brand's colour. The company's iconic texture, in a macro and multicolor version, is printed on fabric that embraces the entire space, giving colour and depth to the setup. Eclectic and elegant, the Tipi lamps by Gebrüder Thonet Vienna in light blue, white and caramel shades complete the set-up by bathing it in a pleasant soft light. The exhibition continues in the two rear rooms, where living areas are surrounded by the same printed fabric in the background. Here, a selection of wooden furniture pieces in natural colours – such as the Mos console and the Snule table – create a cosy environment, inviting visitors to immerse themselves in the beauty of each element on show. The project aims to enhance the materials and techniques characteristic of Gebrüder Thonet Vienna also through the use of curved wood which - historically used to create the footrests of the brand's iconic seats - is here translated into a decorative element, part of the set-up.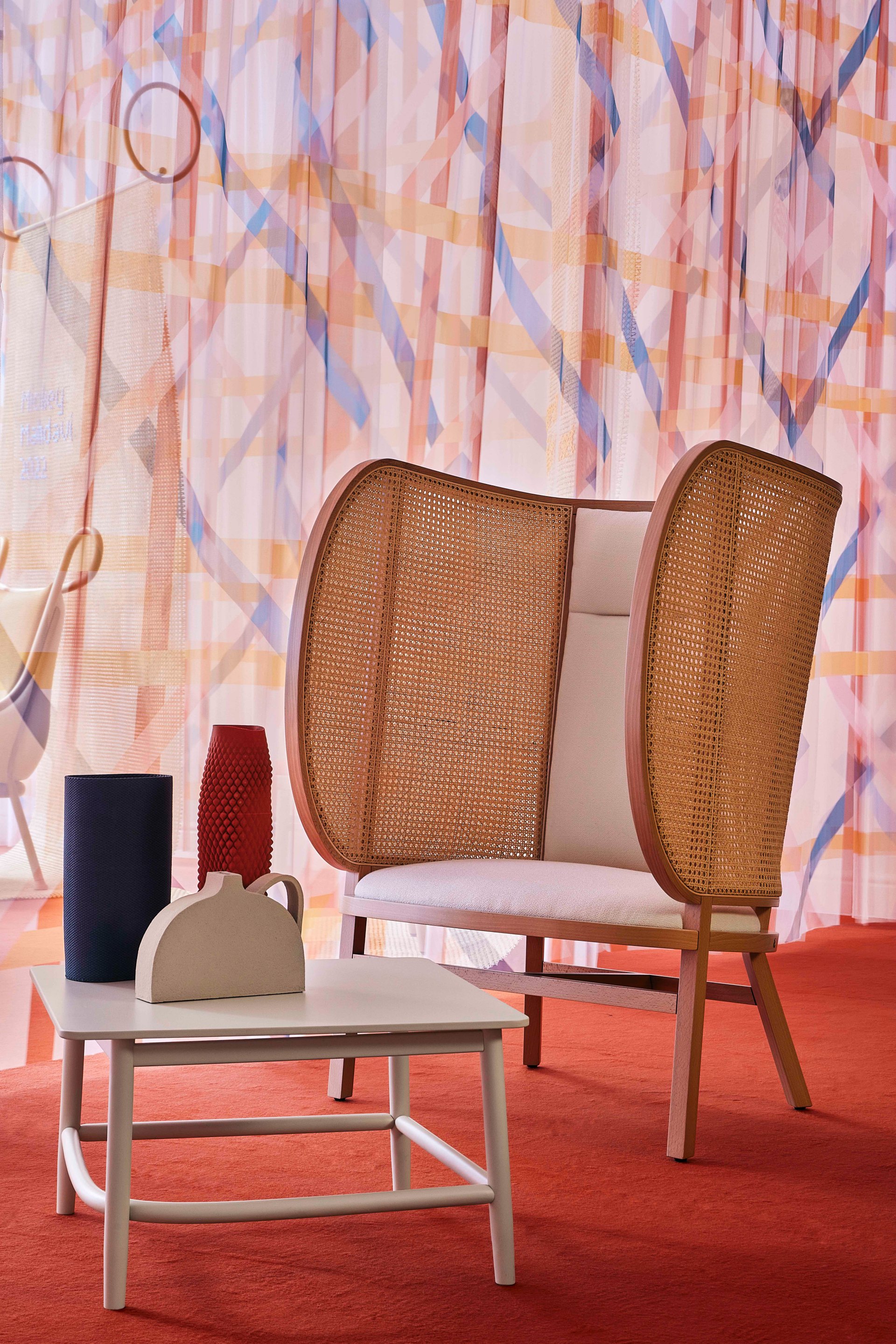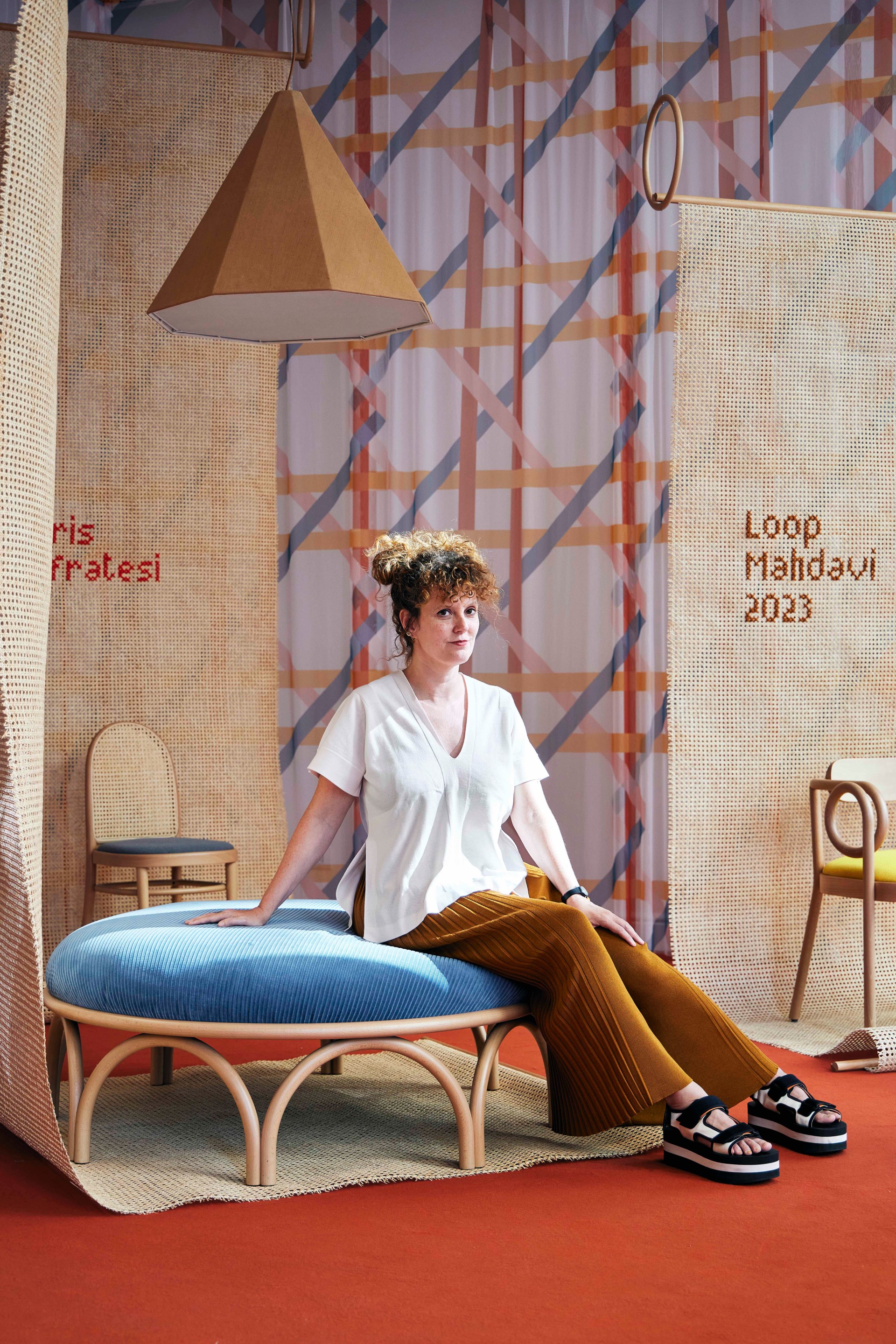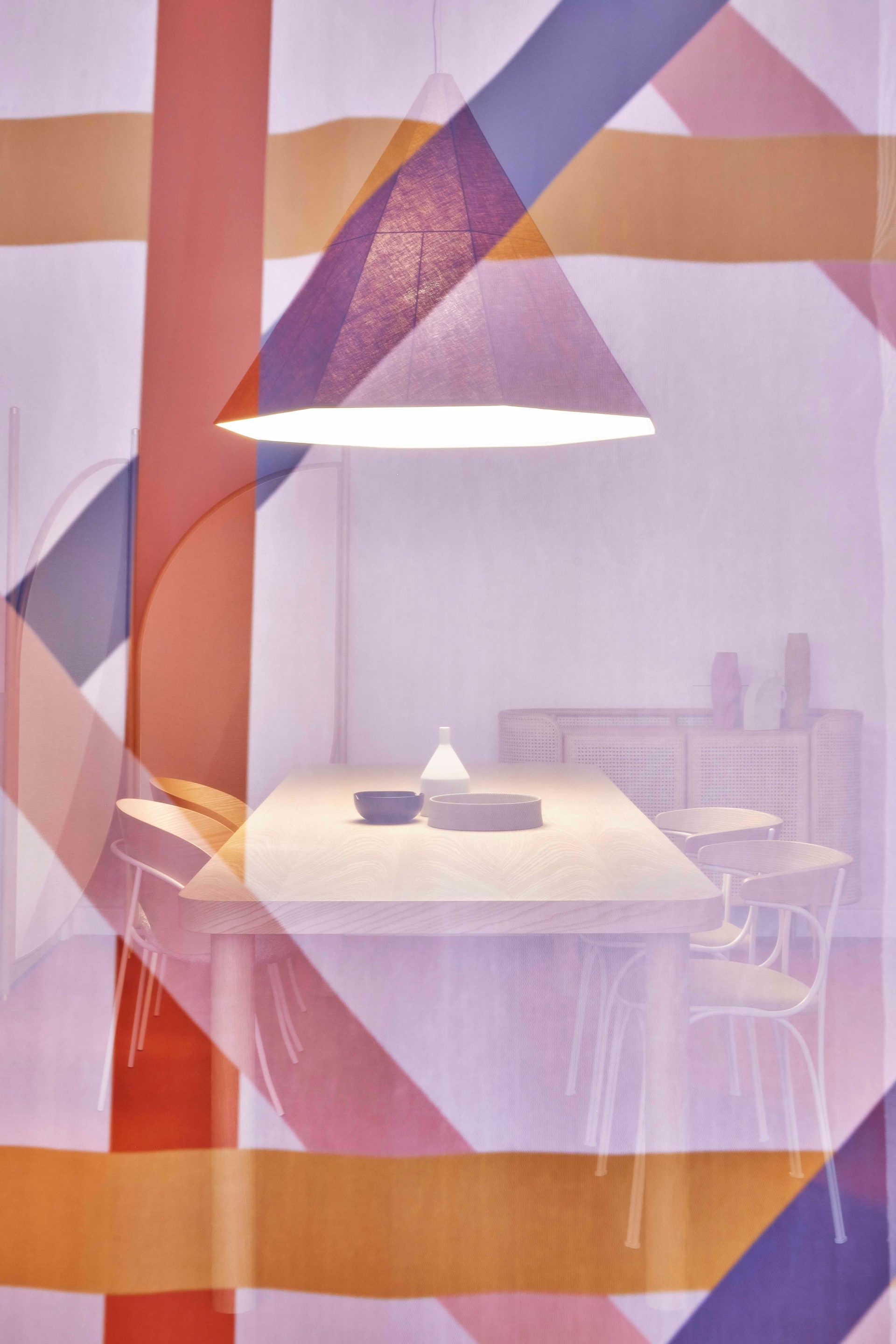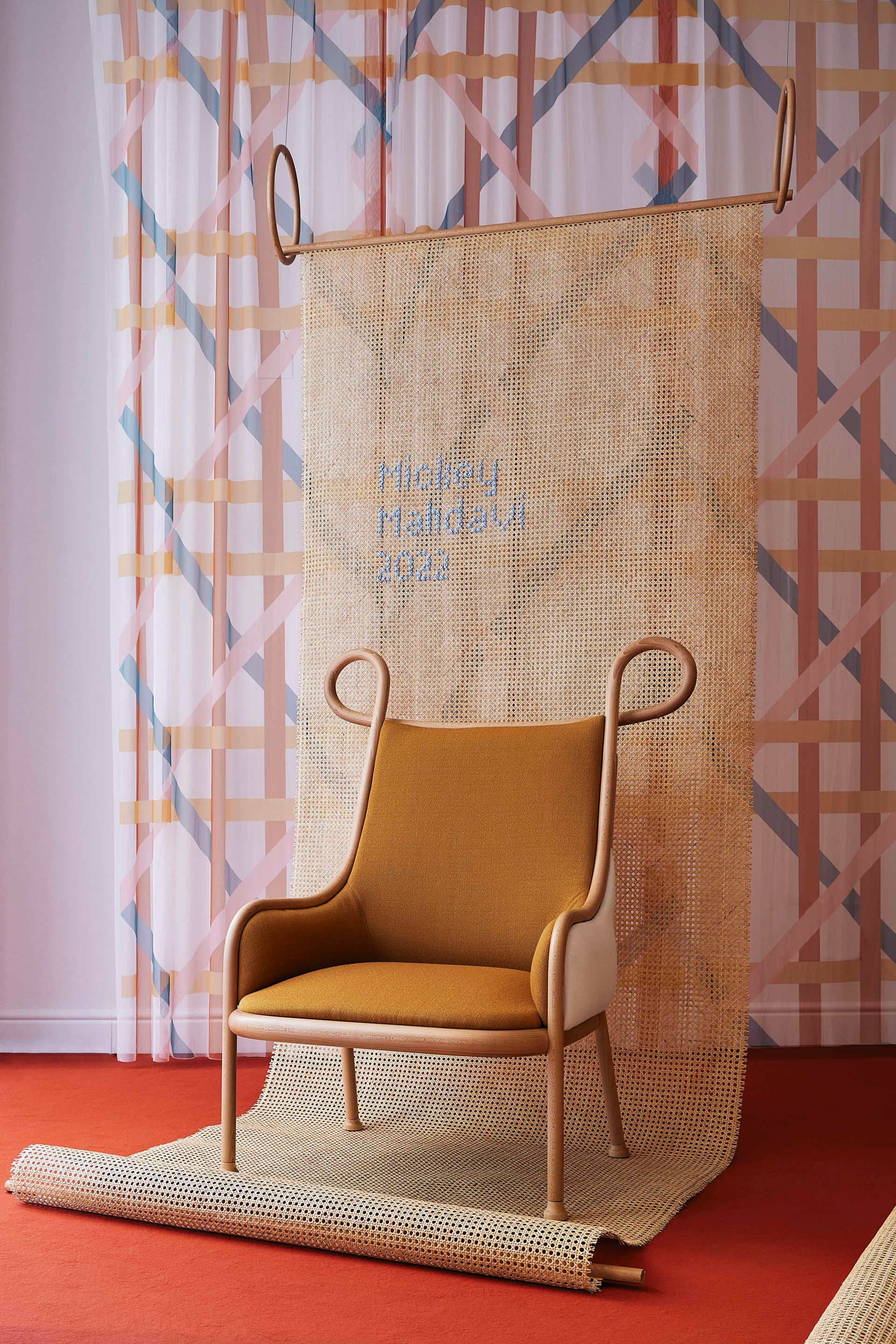 This set-up gives Serena Confalonieri once again, the chance to work in the field of interior and exhibition design. The project for Salvioni and Gebrüder Thonet Vienna is part of a long series of installation projects she has been working on in the last years: the Volée installation created for the ATP Finals in Turin, the Zdora installation in collaboration with Very Simple Kitchen and La Pietra Compattata for the 2022 edition of Edit Napoli, the set-up of Venus in Lycra created for Servomuto at Alcova during the 2022 Fuori Salone, Celebration of Color & Design created in the Ceresio7 restaurant during the Milan Design Week 2023, the interior project for 13.10 Ristorante and, last but not least, the installation created for the ten years of collaboration between Moroni Gomma and Izipizi.