After more than two months of absence, this is the first exhibition at Objective Gallery Shanghai since the epidemic lockdown. In these constant times of change, the curators turn their attention to nature and rethink the role of 'design' in our daily lives. Can raw, rugged, or unadorned materials, closer to the essence of life, satisfy the desire for authenticity in modern design?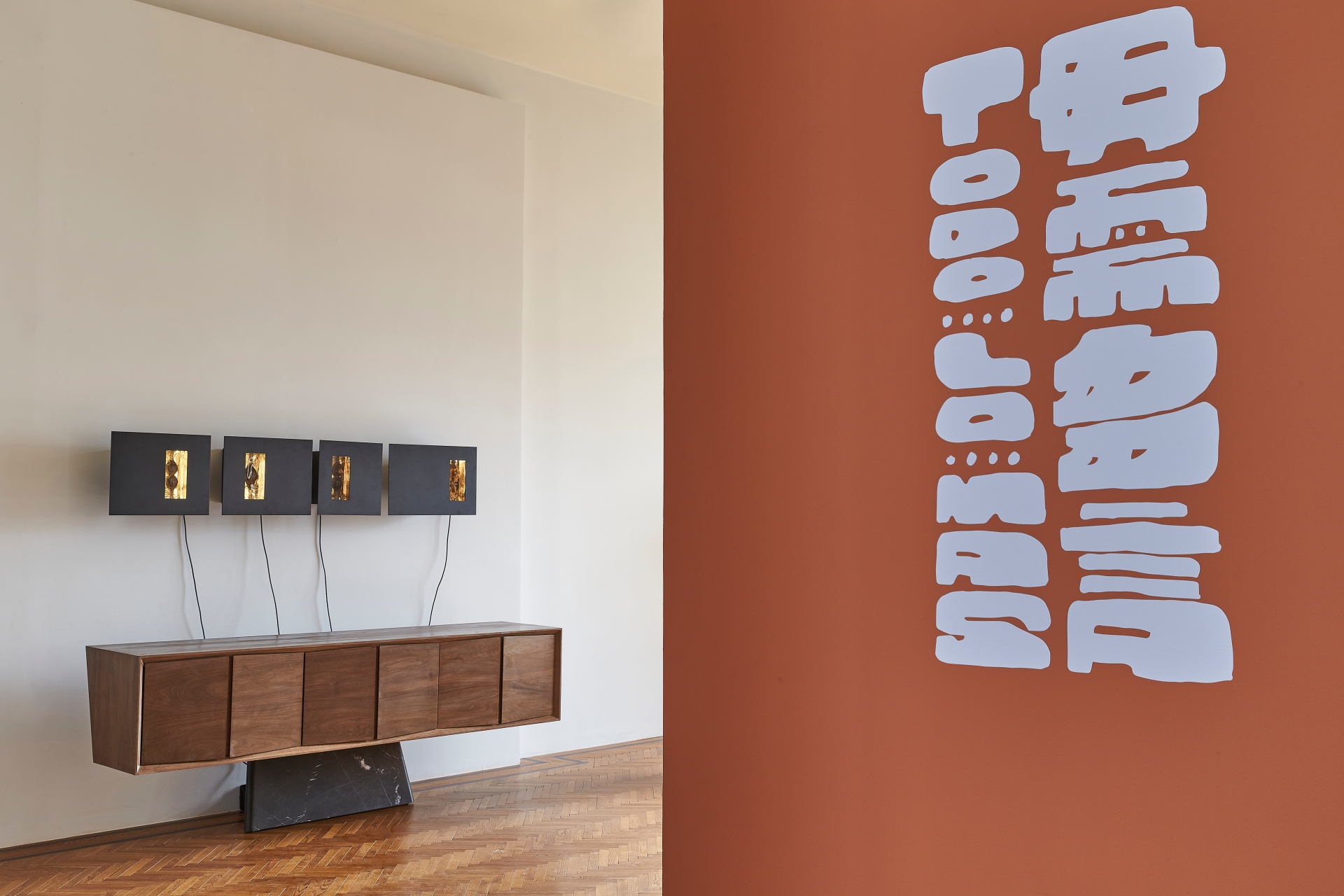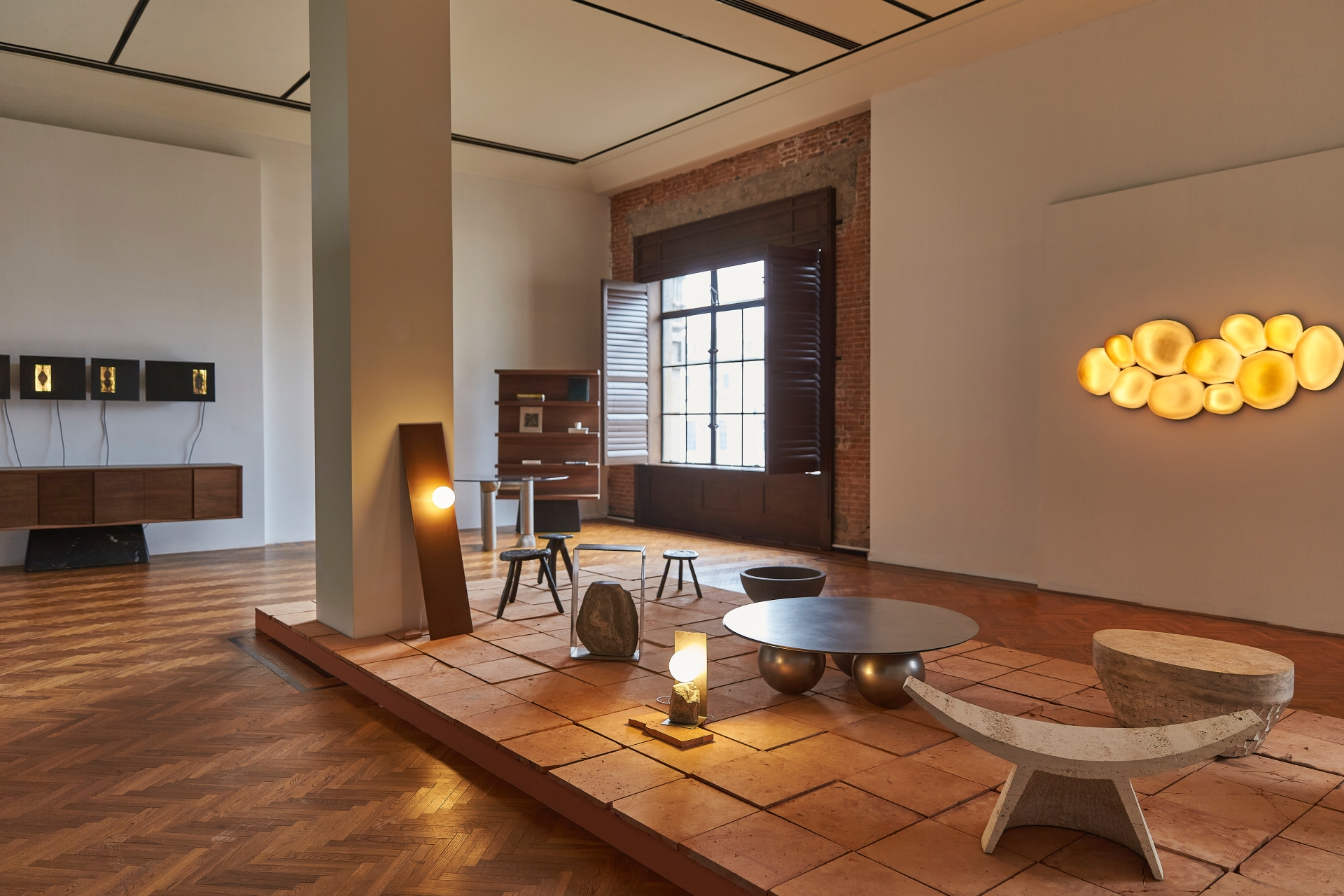 From different countries and backgrounds, the exhibitors include Héctor Esrawe, Manu Bañó and EWE Studio from Mexico, and Batten and Kamp, a New Zealand artist duo now based in Hong Kong. This group of work expresses their combined approach to natural materials and modern craftsmanship. Brass, marble, granite, and hand-crafted glass, the materials that make up the work condense time and at the same time showcase local craft traditions. The textures of the materials evoke a sense of the raw and the uncertainty of the production process brings poetry. The creators have given the works more varied shapes from a contemporary perspective. They work with materials derived from the natural world, retaining their original characteristics and celebrating nature as it is.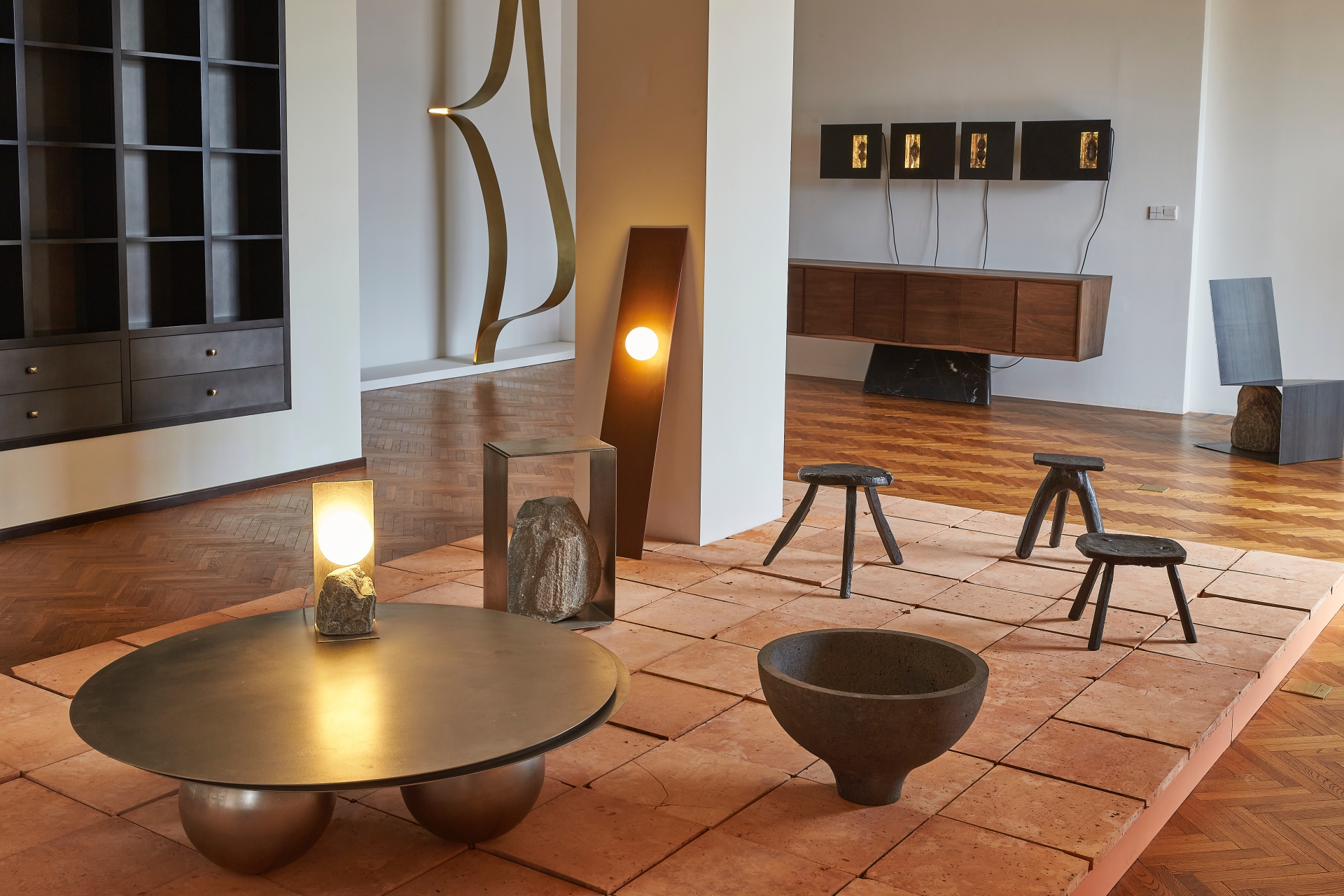 Objective Gallery's curatorial team has pieced together the memory fragments of the past time in Mexico, presenting these works using platforms and stands handmade with ceramic tiles and bricks, simulating a Mexican factory scene as part of this exhibition, and bringing visual elements of traditional Latin American culture to life. Artists are constantly exploring the local craft language, allowing the forces of nature to combine with local culture and highlight the materials themselves. Needless to say, it is not a nostalgic imitation, but a search for new possibilities and a tribute to the history and culture of the region.
ARTIST DETAILS AND THEIR EXHIBITS 
Héctor Esrawe's Ethereal and Shifting Parábola
Héctor Esrawe was born in 1968 in Mexico City, graduating from the Universidad Iberoamericana (UIA) with the title of Industrial Designer in 1992. He started his career as an independent designer under the firm Esrawe Studio in 2003. He was a design professor at the Universidad Iberoamericana for four years and created the Industrial Design Degree at CENTRO study house, where he was Design Director for three years. His work is present in the permanent collection of the High Museum of Art in Atlanta, with the Centípede bench and the Vestigios jewelry collection. His latest pieces – Fragmento, Aereo, Solsticio and Parábola – have been exhibited at Gallery Weekend 2021, MASA Galería and Chic by Accident Gallery. He has participated in different conferences and workshops around the world, his work has also been published in numerous print and digital media.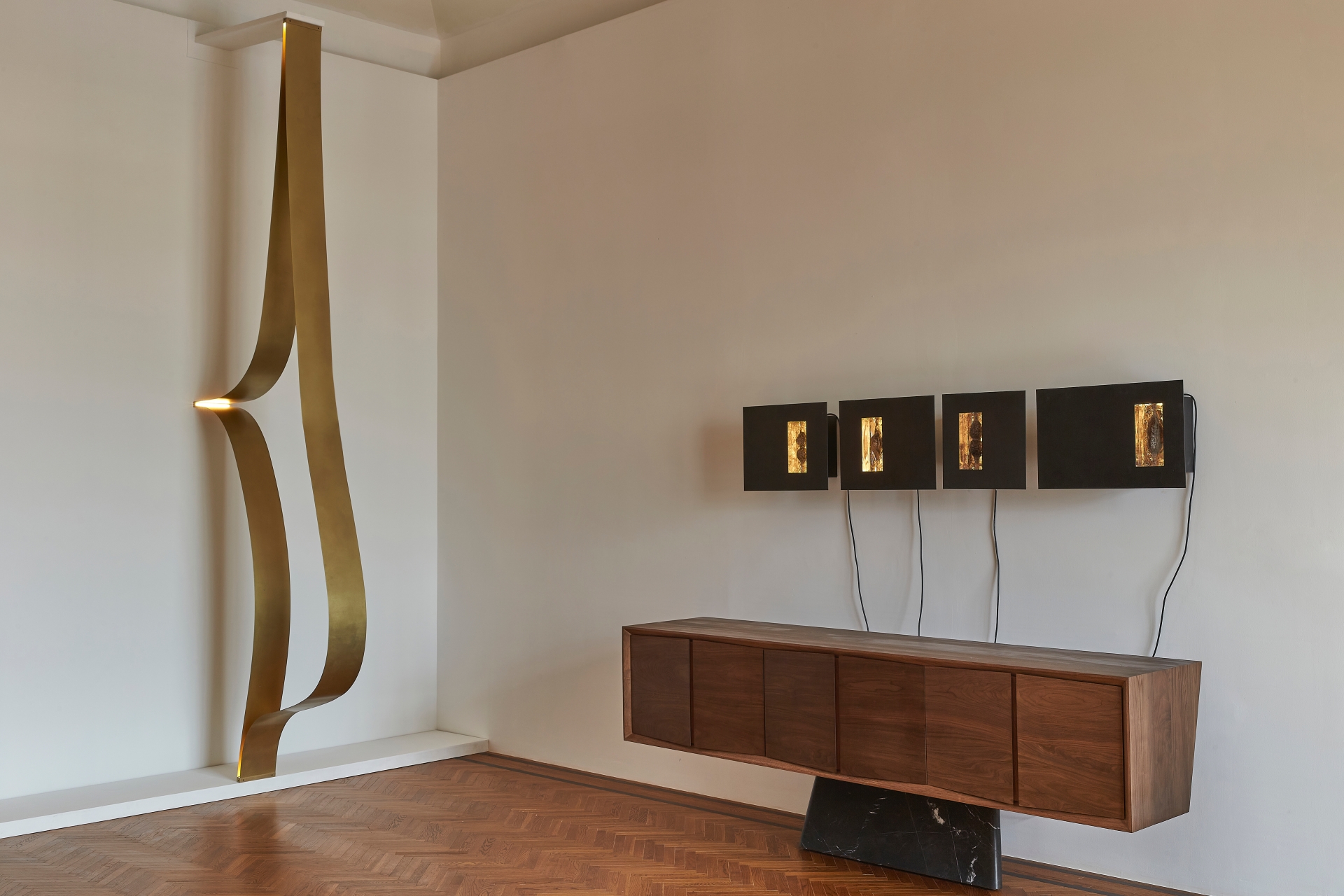 Ethereal is a light sculpture designed by Esrawe Studio in collaboration with Nouvel Limited that forces two noble materials with different essences to coexist, but in the same way they alter and condition each other definitively. The process that generates this 'violent coexistence' begins when soft and hard woods are exposed to 1500 degrees Celsius of poured glass. Oxygen and moisture within the wood cause a chemical reaction in the incandescent glass, resulting in a delicate unnatural visual expression. These are reflections around materiality, processes, the technique of pouring glass, in which experimentation is not an exclusive matter of forms or functions, but lies in the ability to establish new dialogues between these materials and their processes , between function and symbol.
Shifting Parábola is a collection of large-scale lighting sculptures that inhabit and are integrated into the space in which they are contained, in a relationship where the size of the piece creates a dialogue with the space intervened. Built from brass sheets shaped mostly by the weight and flexibility of the material and the tension generated by the position between the lighting fixtures and the wall / floor or ceiling, the resulting geometry is inhabited from within by light, creating a set of contrasts between the light contained inside and the space outside.
Manu Bañó's OBJ-01 
Manu Bañó was born in Valencia, Spain in 1990. After studying Industrial Design at UCH CEU University in Valencia and a Master's degree in Furniture and Lighting, he joined Magnus Long Studio in London and collaborated on projects for Central Saint Martins University. Then he moved to Mexico City in 2013 where he currently lives and works. His work has been exhibited in design fairs such as Design Miami/Basel, Salone Satellite in Milan, Maison&Objet in Paris and Zona Maco in Mexico, and has also been honored with awards such as Best Of Year by Interior Design Magazine, A Design Award and IF Design Award. As the son of a designer and an artist, Manu grew up in a creative and experimental environment, awakening from an early age his interest in materials, craft techniques and the nature of objects. Together with Héctor Esrawe and Age Salajõe, he co-founded EWE Studio in 2017.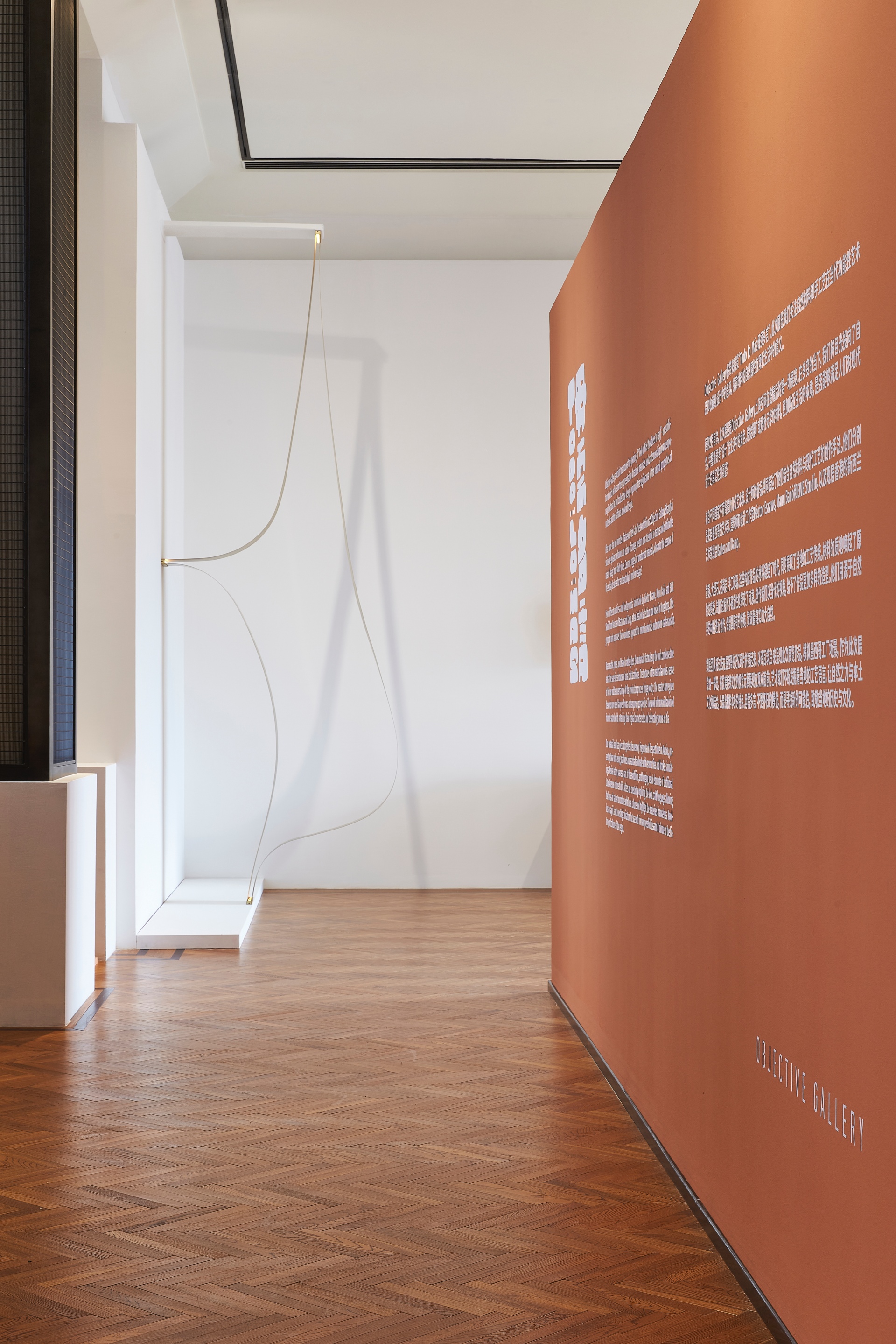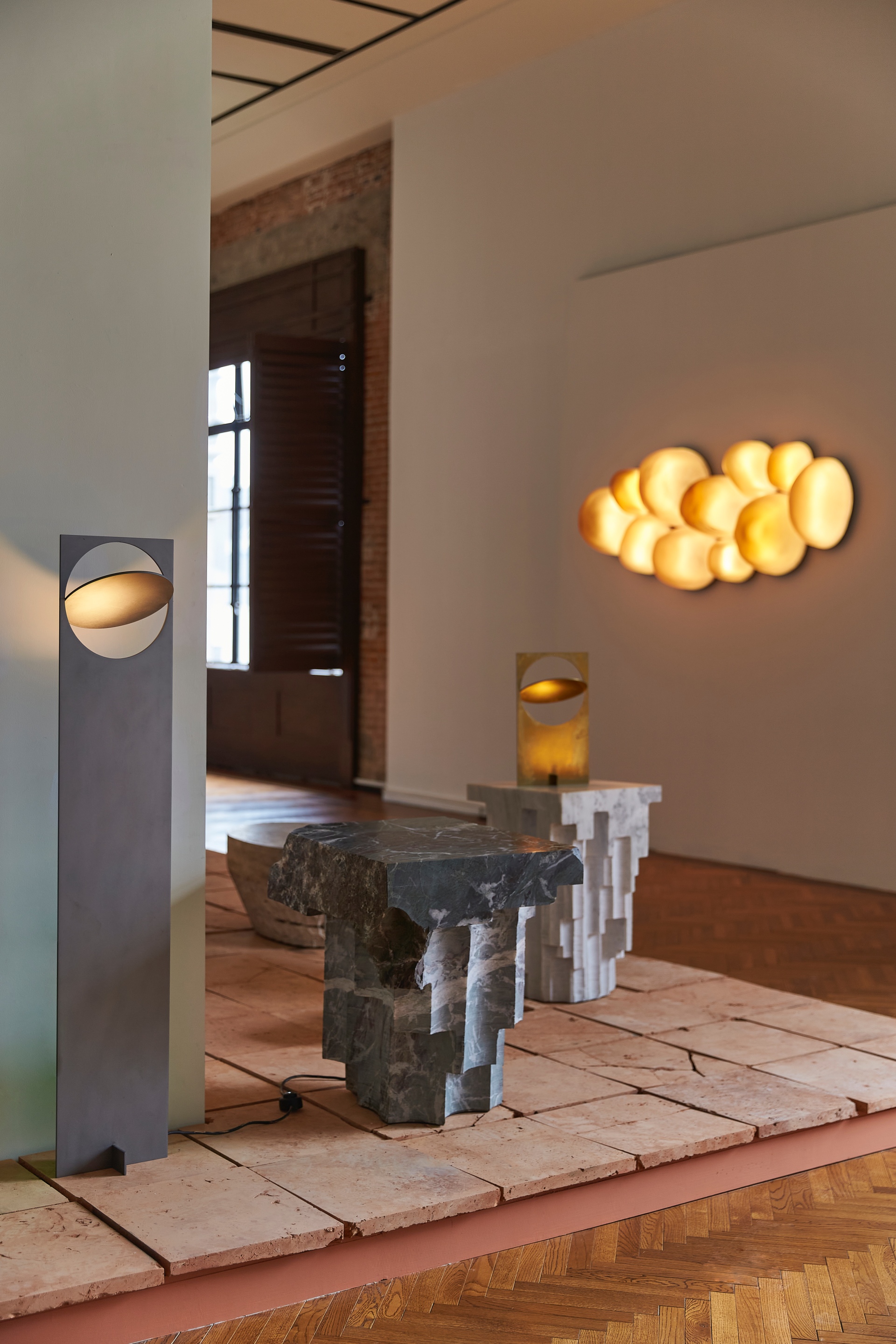 OBJ-01 is an understandable simple gesture, an object that needs no explanation. At a glance, it reveals its material, its manufacturing process, its function and its use. A plate of raw metal, that can be steel, stainless steel or brass, cut by laser and assembled by hand with a rubber hammer and no welding joinery. Its size responds to the modulation and format of the material in its commercial standards. Pure geometric figures build the lighting fixture; a rectangle, a circle and a cylinder at the back which contains the LED light spot. The circle, when cut out, adopts the function of a screen and can rotate 360 degrees to direct the light at will. OBJ-01 is the first solo work by Manu Bañó. It is part of an open collection of simple objects based on the purity of raw materials, industrial processes and simple gestures that cause a specific function.
EWE Studio
EWE is a design studio based in Mexico City, devoted to the preservation and advancement of Mexico's rich artisan heritage, while embracing new mediums and languages for the execution of limited-edition sculptural and functional objects.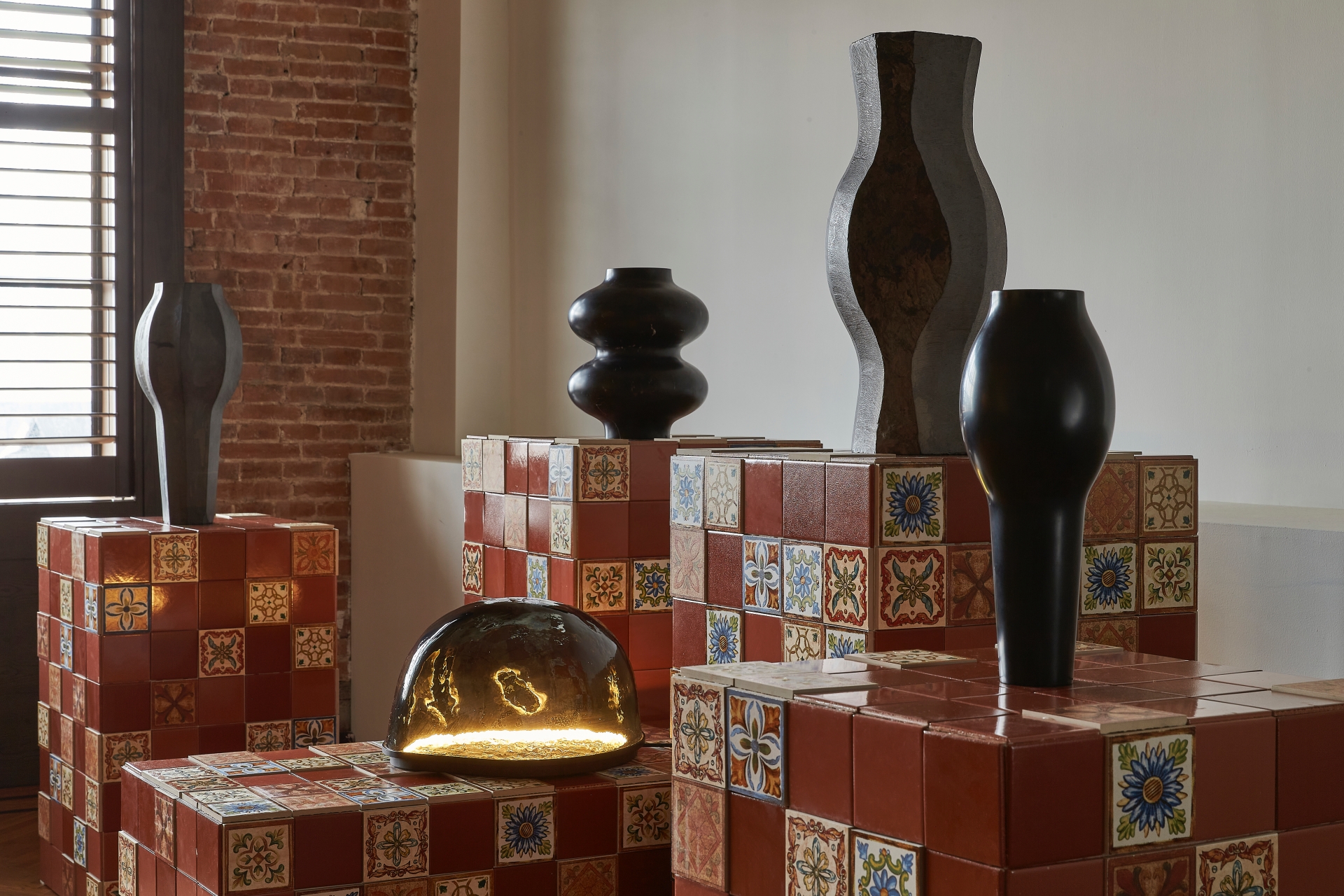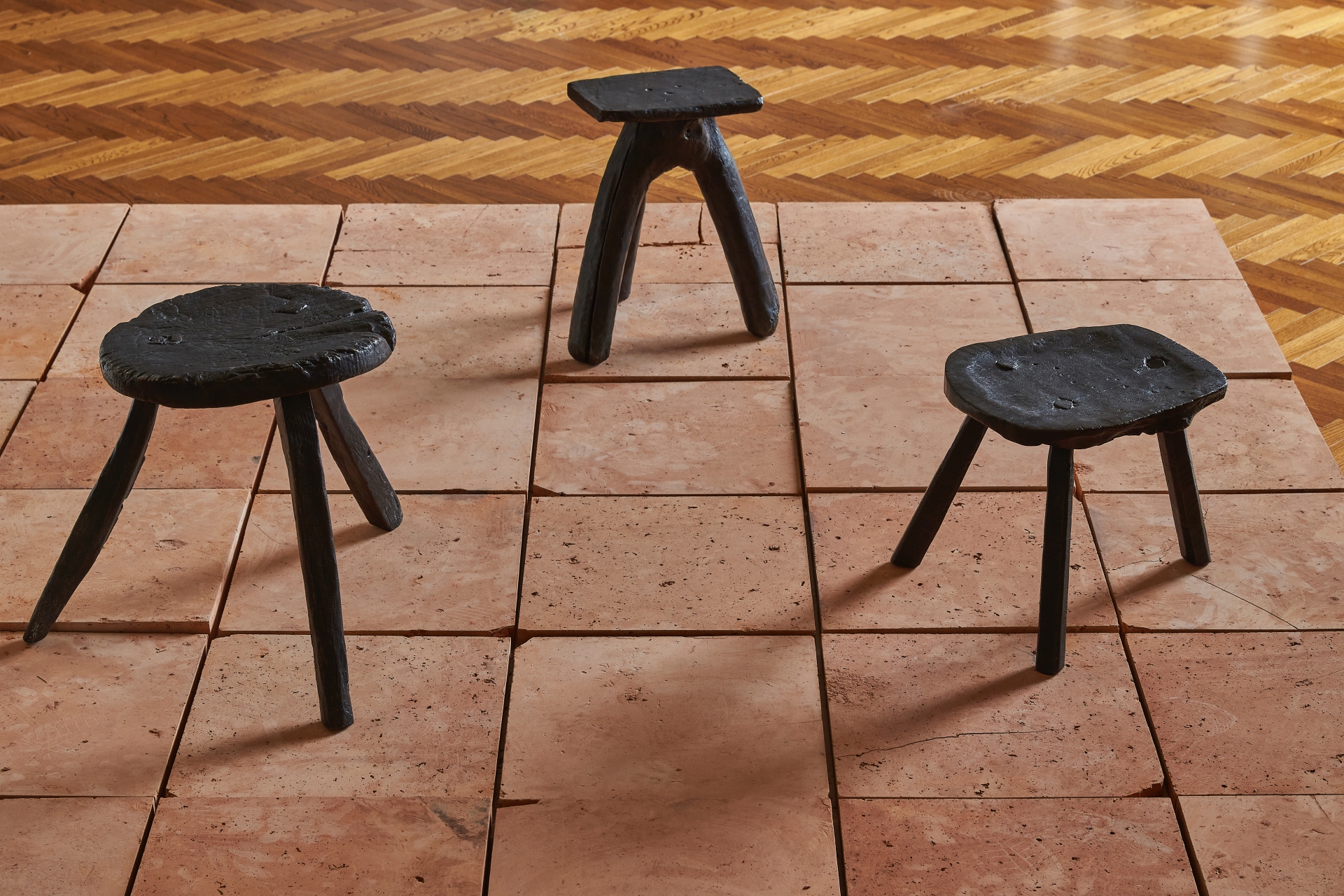 With a desire to reflect tradition as part of the natural flow of design, EWE praises diverse techniques, blends primitive roughness with pristine surfaces, and uses natural empathic materials that appeal to the senses. Mexican history is EWE's inspiration for forging new ideas that have substance and meaning.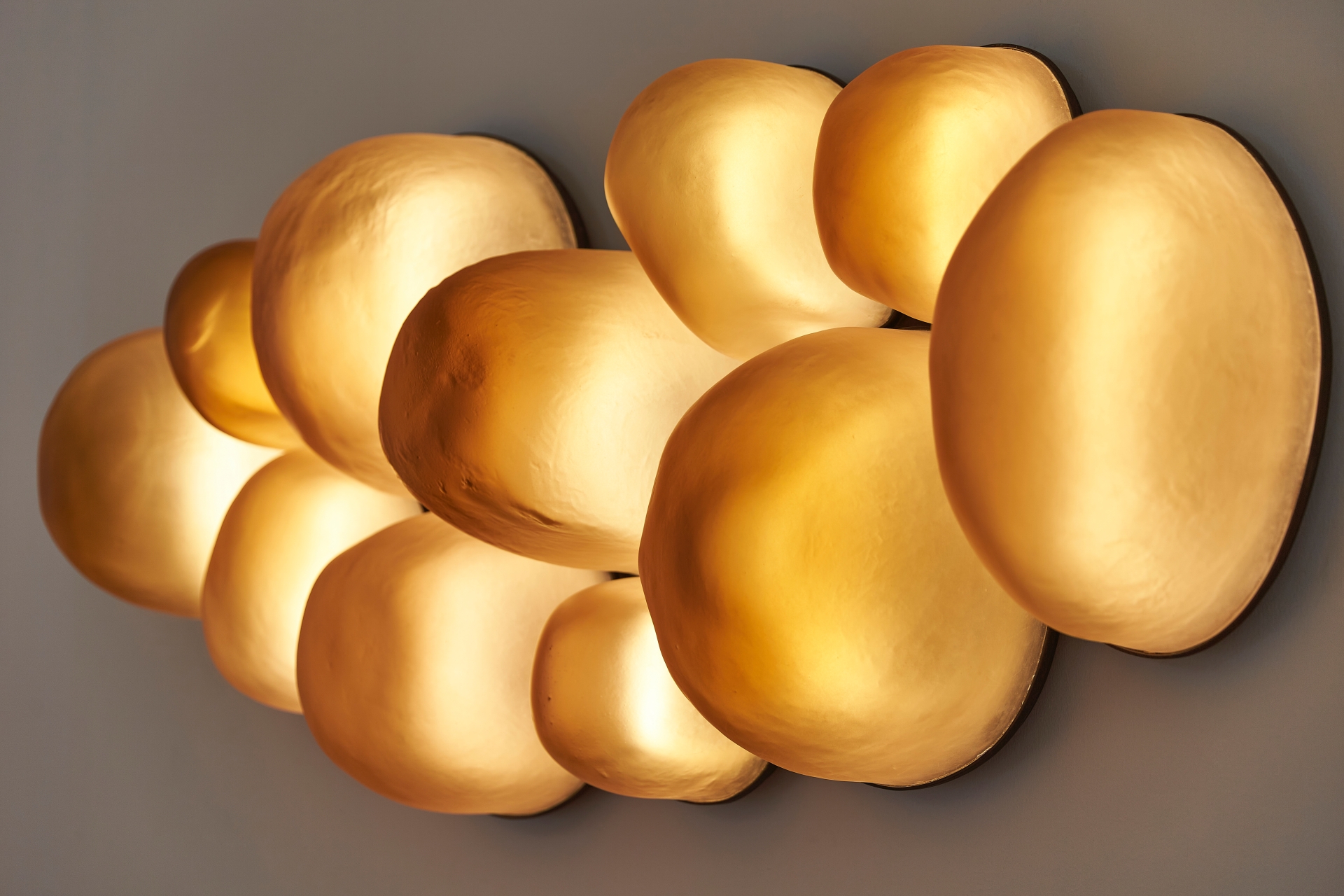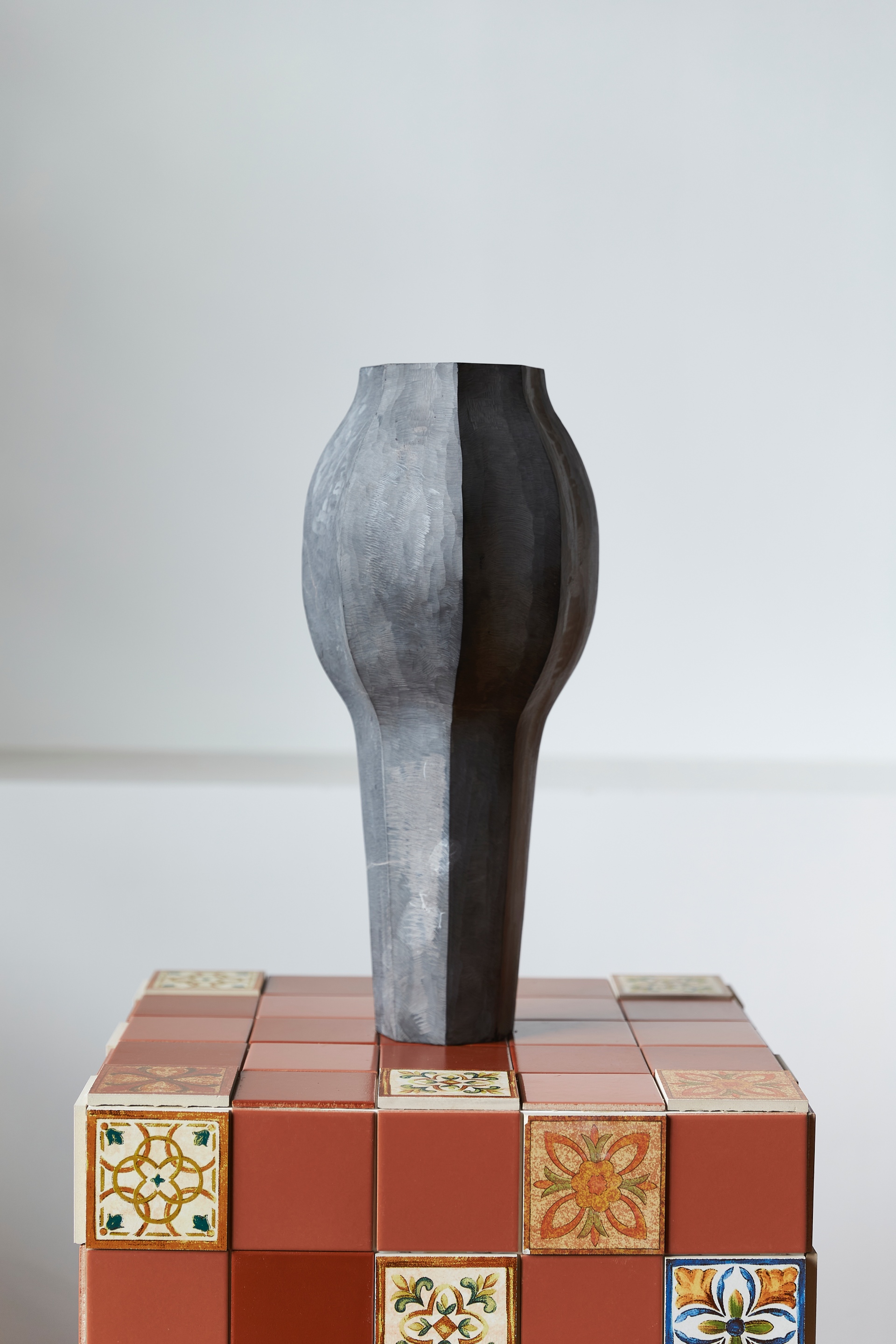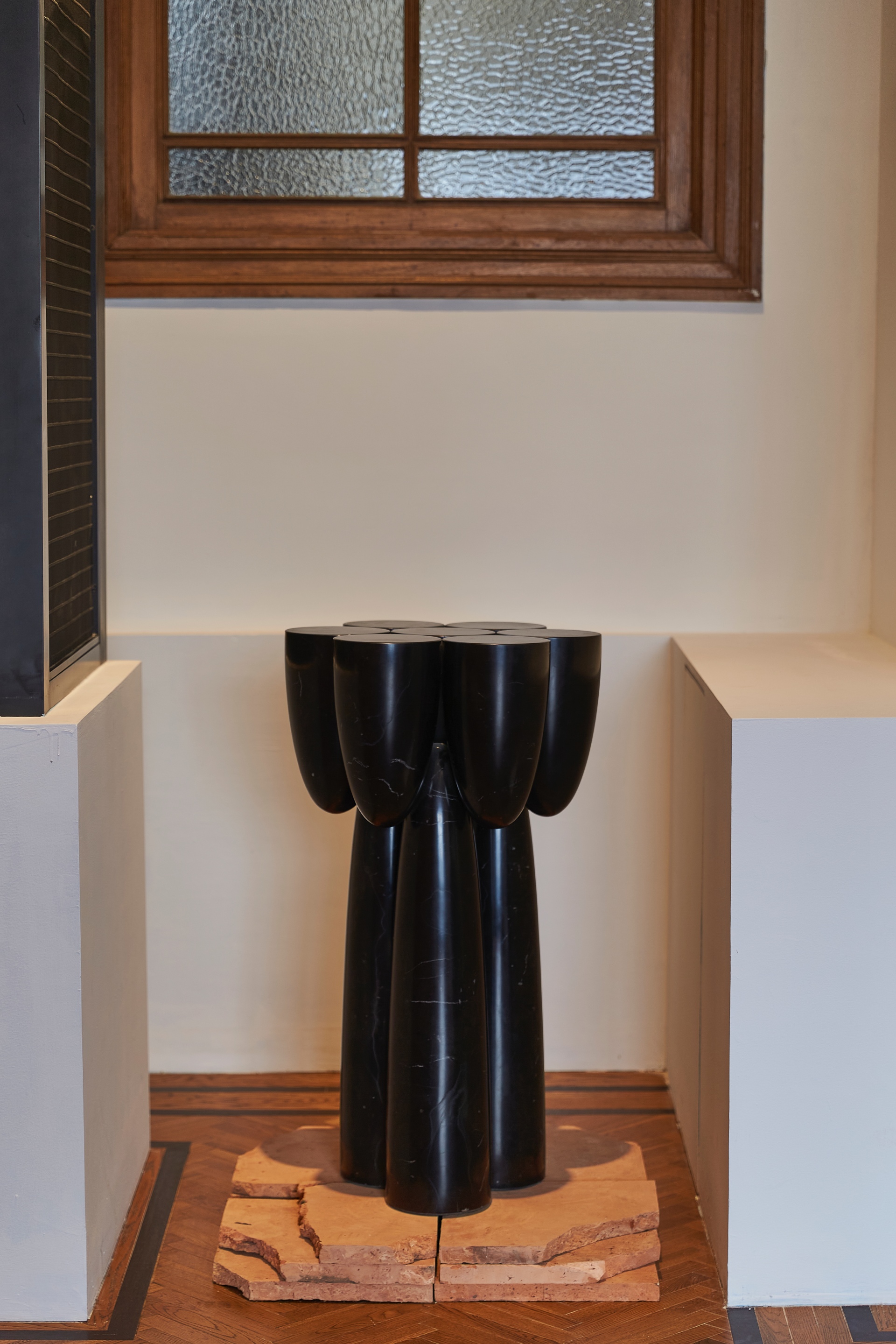 Batten and Kamp's Shelter to Ground and One-Off Experiments
Batten and Kamp is a creative partnership between Alexandra Batten and Daniel Kamp. The New Zealand born design art duo create one-of-a-kind functional sculptures from a converted factory space, between a densely jungled mountain and a bustling port at the edge of Hong Kong Island. Their works are exhibited in galleries and art fairs in New York, Tokyo, Copenhagen and Hong Kong and are collected by clients around the world. They have most recently exhibited in The Museum of Islamic Art and DESIGNART Tokyo where they received the Under 30 Award. "These are pieces of furniture - to be used - but their primary function is as tools for contemplation... They are intended to help people think or feel more deeply about relationships – to nature, between different materials, places, landscapes, ideas."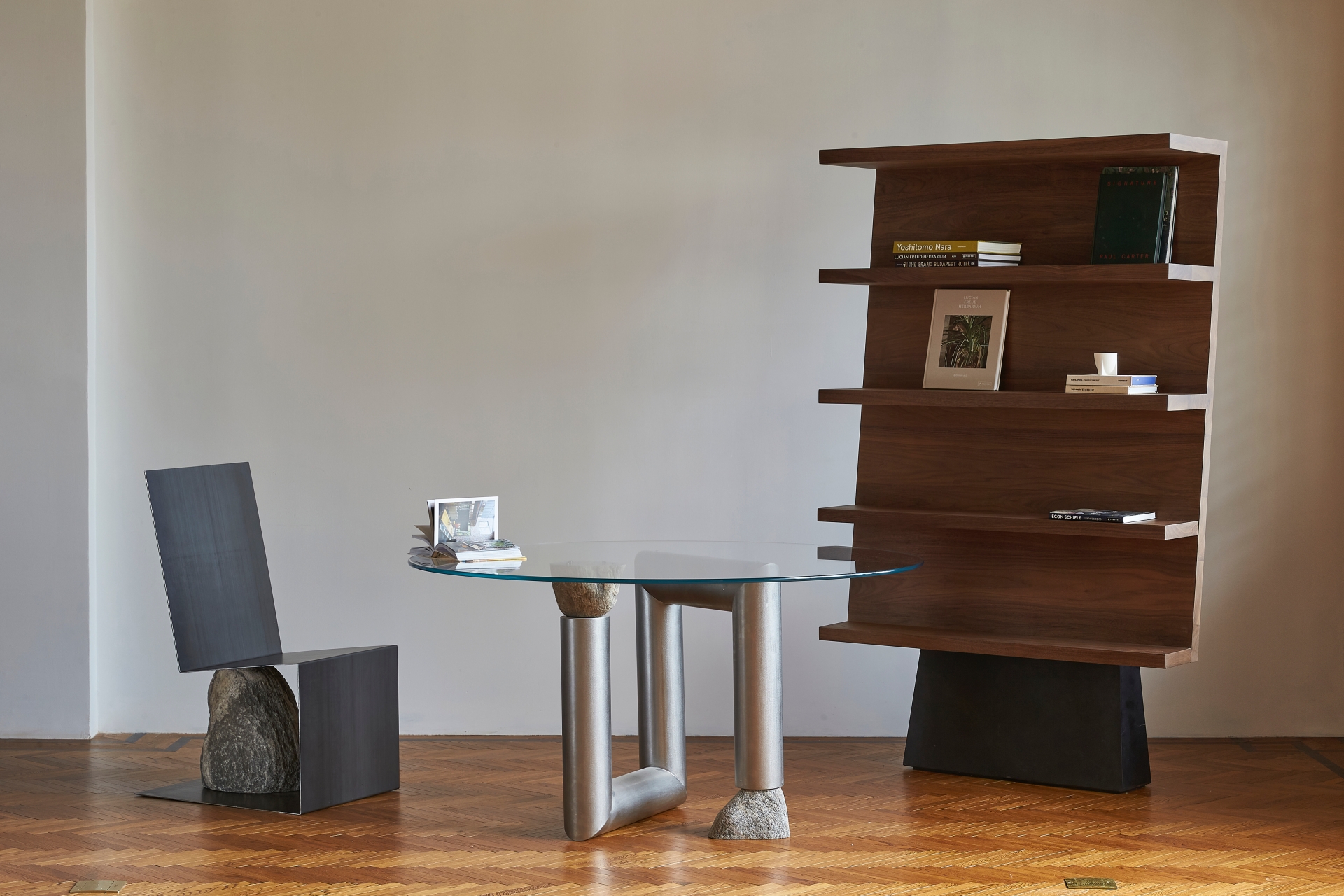 Their  'Shelter to Ground' collection, sees the designers produce unique functional furniture by carefully combining raw stones with bent sheet metal and glass in a language that they refer to by their mantra "as little interference as possible". Both natural and industrial materials are treated with equal reverence. Each chair, table, light or mirror may be read as expressing a sense of harmony, or conversely one of tension, between the natural world and the built environment.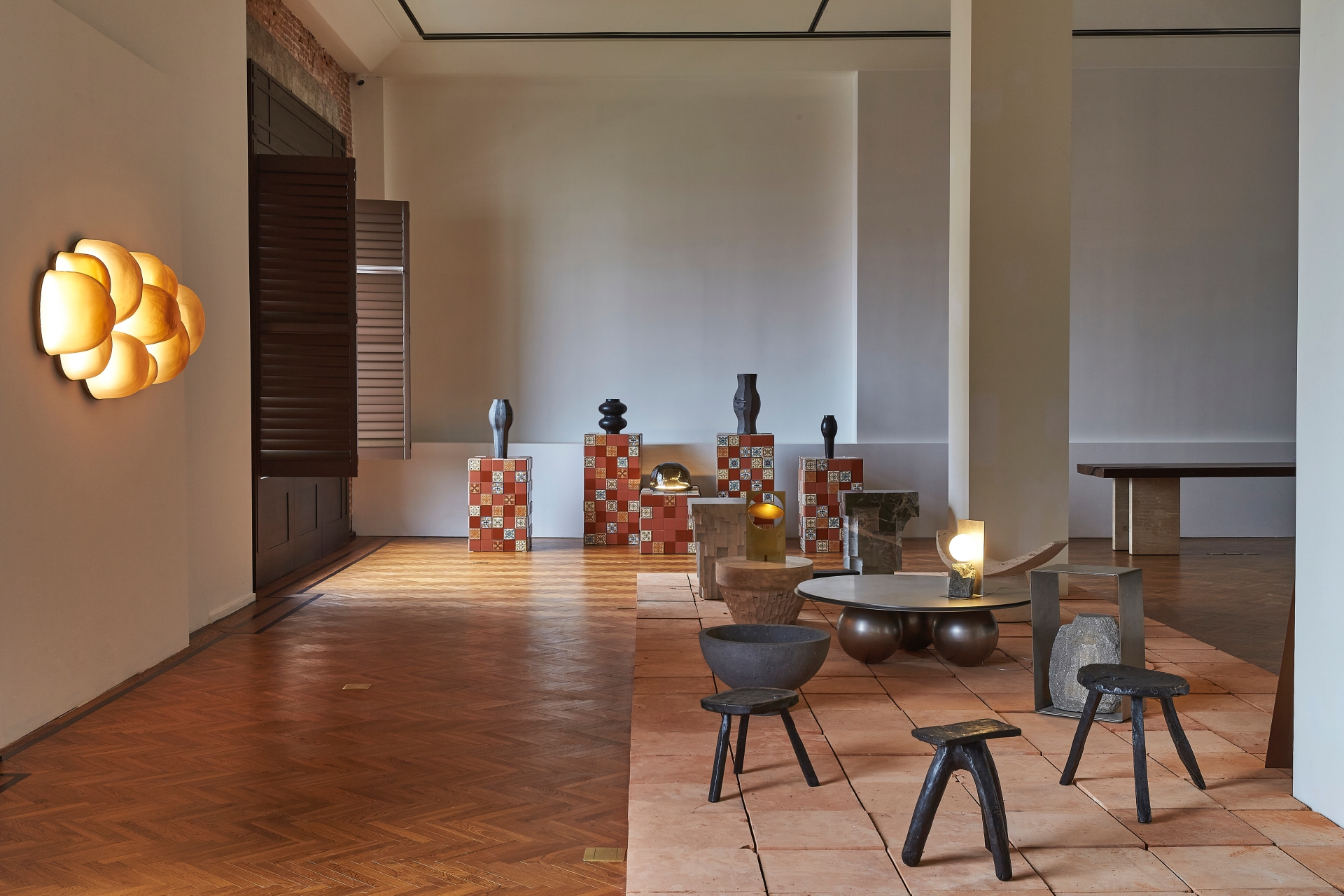 Batten and Kamp also create many experimental pieces as part of their creative process and as research for their collections. These sculptural furniture objects are often exhibited alongside collections and occasionally made available for purchase as one-of-a-kind items.