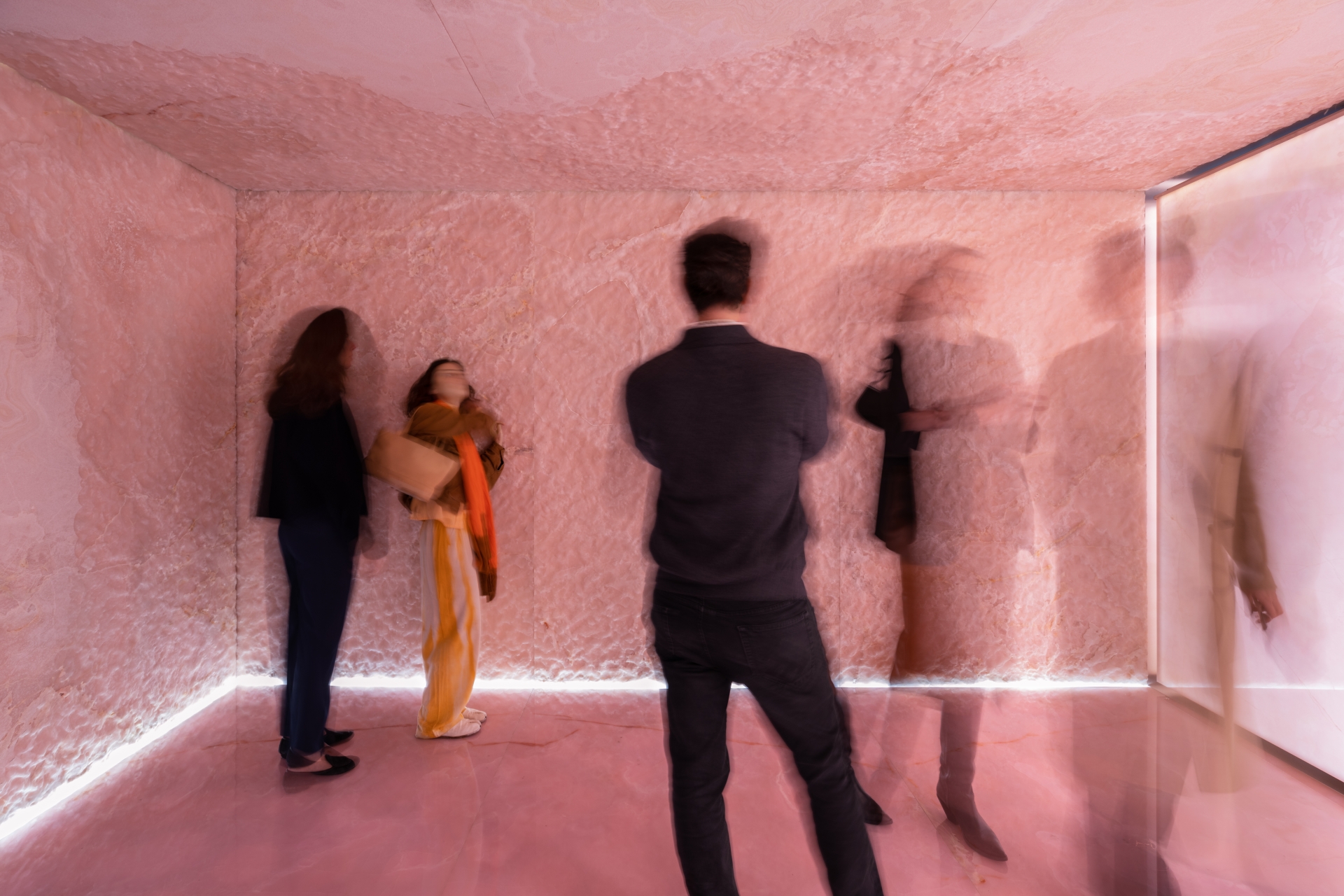 OMA is an international practice operating within the traditional boundaries of architecture and urbanism. AMO, a research and design studio, applies architectural thinking to domains beyond. SolidNature meanwhile, is in pursuit of monumental wonder - this expresses their constant search, fearless focus and endless curiosity to reveal the treasures of the earth. Founded in 2011, this boutique natural stone and design brand is renowned for creating luxury interiors and exteriors for high-profile projects around the world. They make the impossible possible through experience, creativity and ingenuity, working with some of the most influential names in design, fashion and culture, including Prada, Fendi, Sabine Marcelis, Yves Saint Laurent and beyond.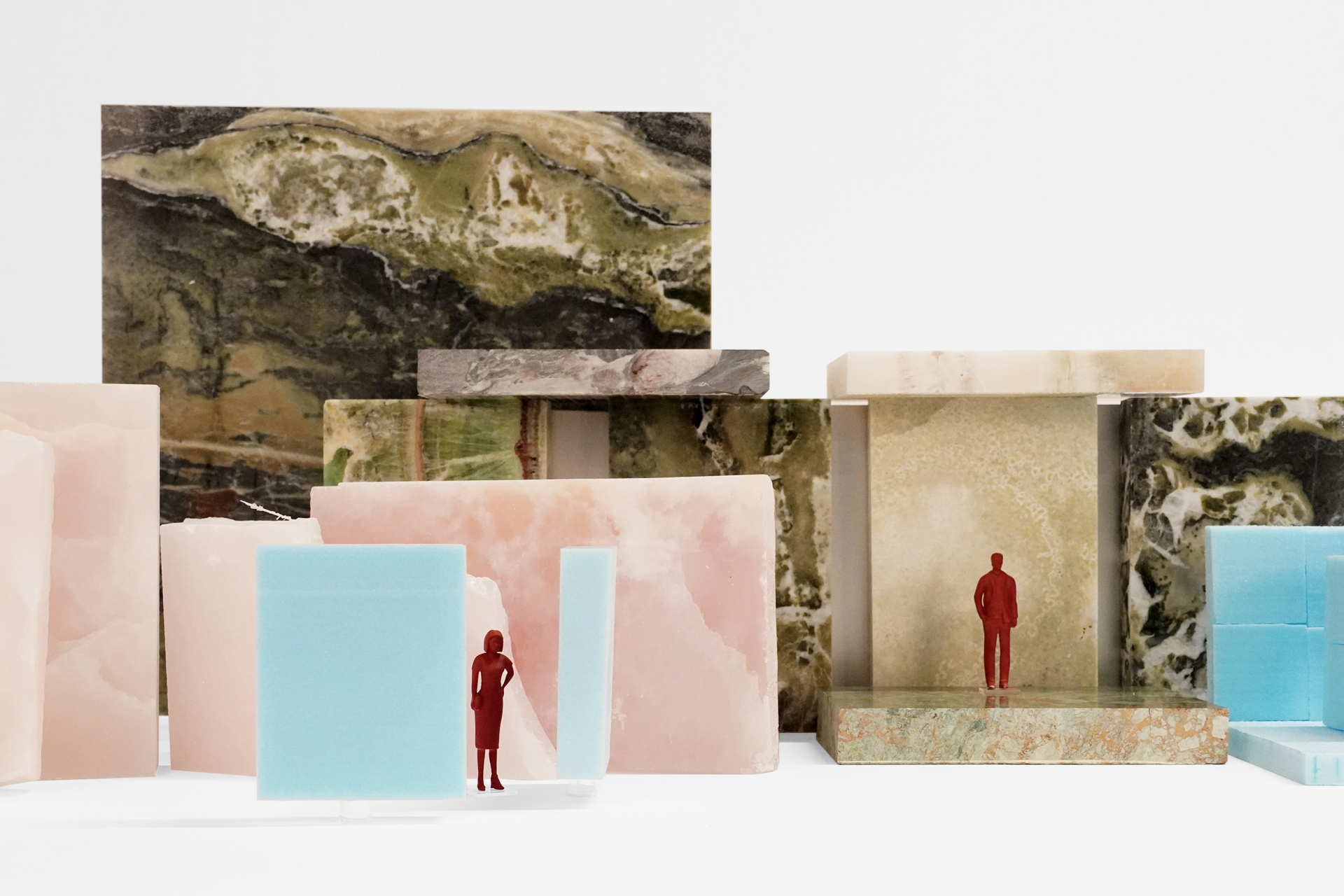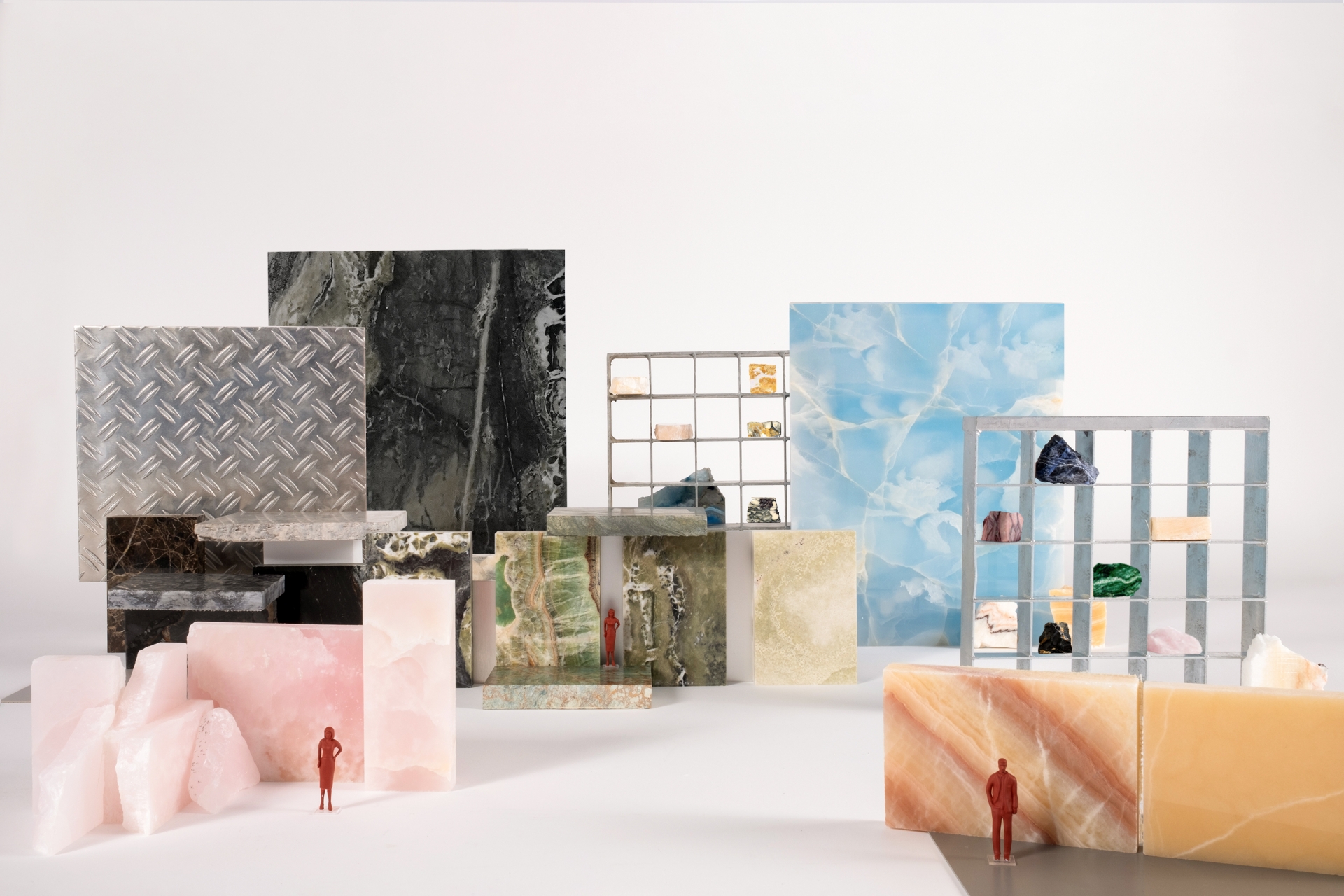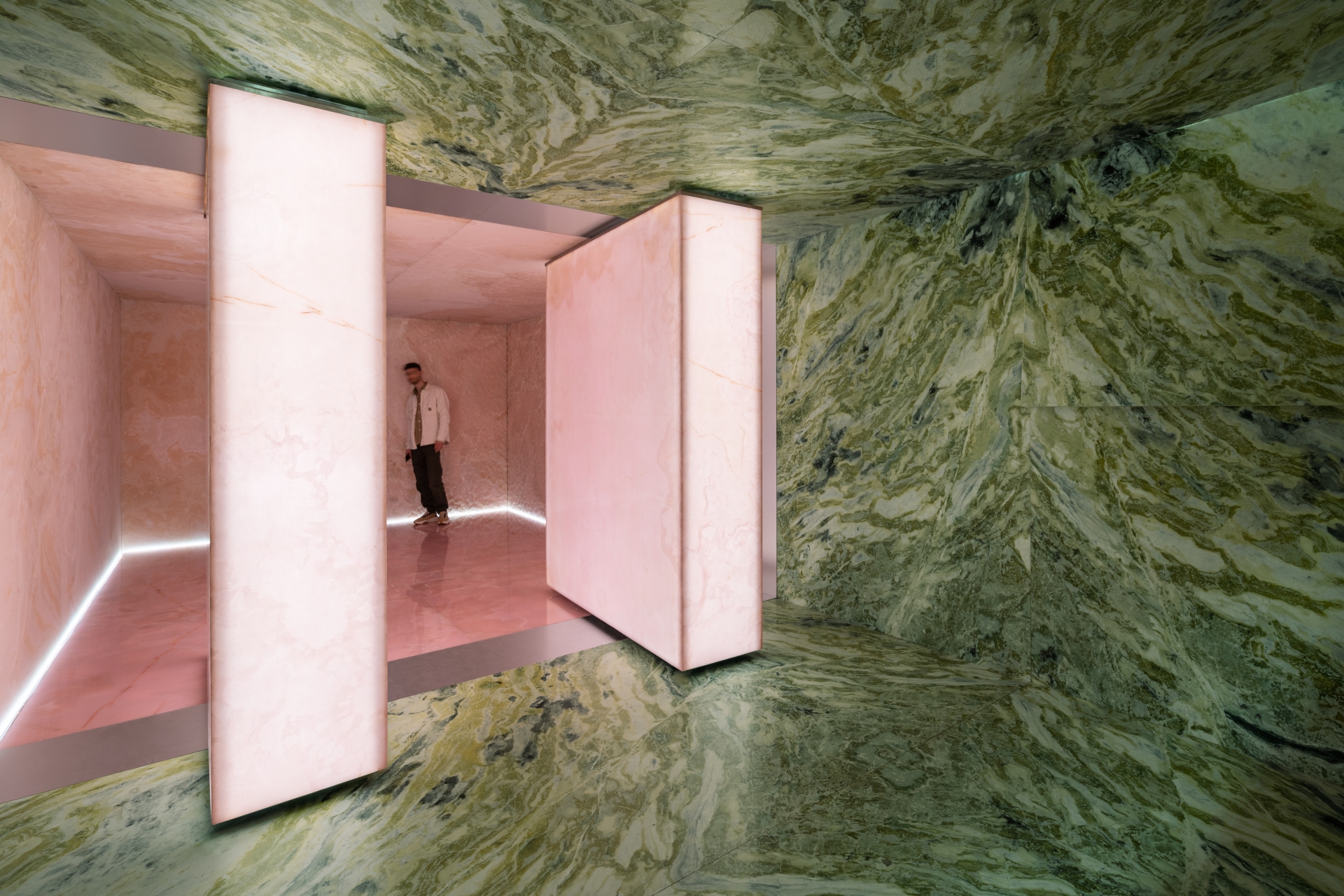 For its second participation at the Milan Design Week, SolidNature commissioned OMA to design an installation to explore the journey of natural stone from its geological formation to the finished product. Located in the 19th-century Casa Maveri in the Brera District, the exhibition is divided in two sections: an underground sequence of rooms showcasing the processes through which stone is formed, extracted and processed; and an open-air collection of stone furniture in the palazzo's garden, designed by invited artists.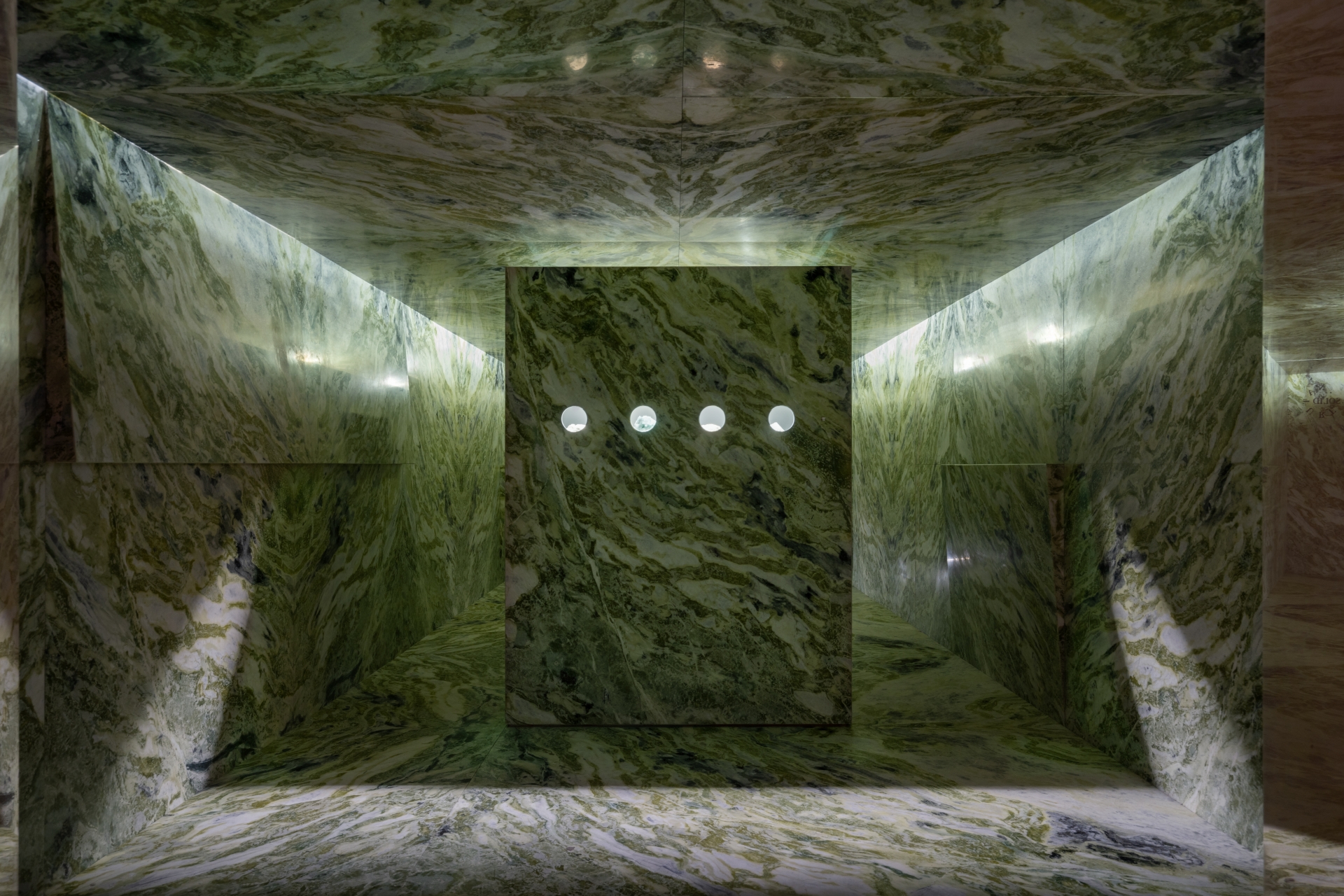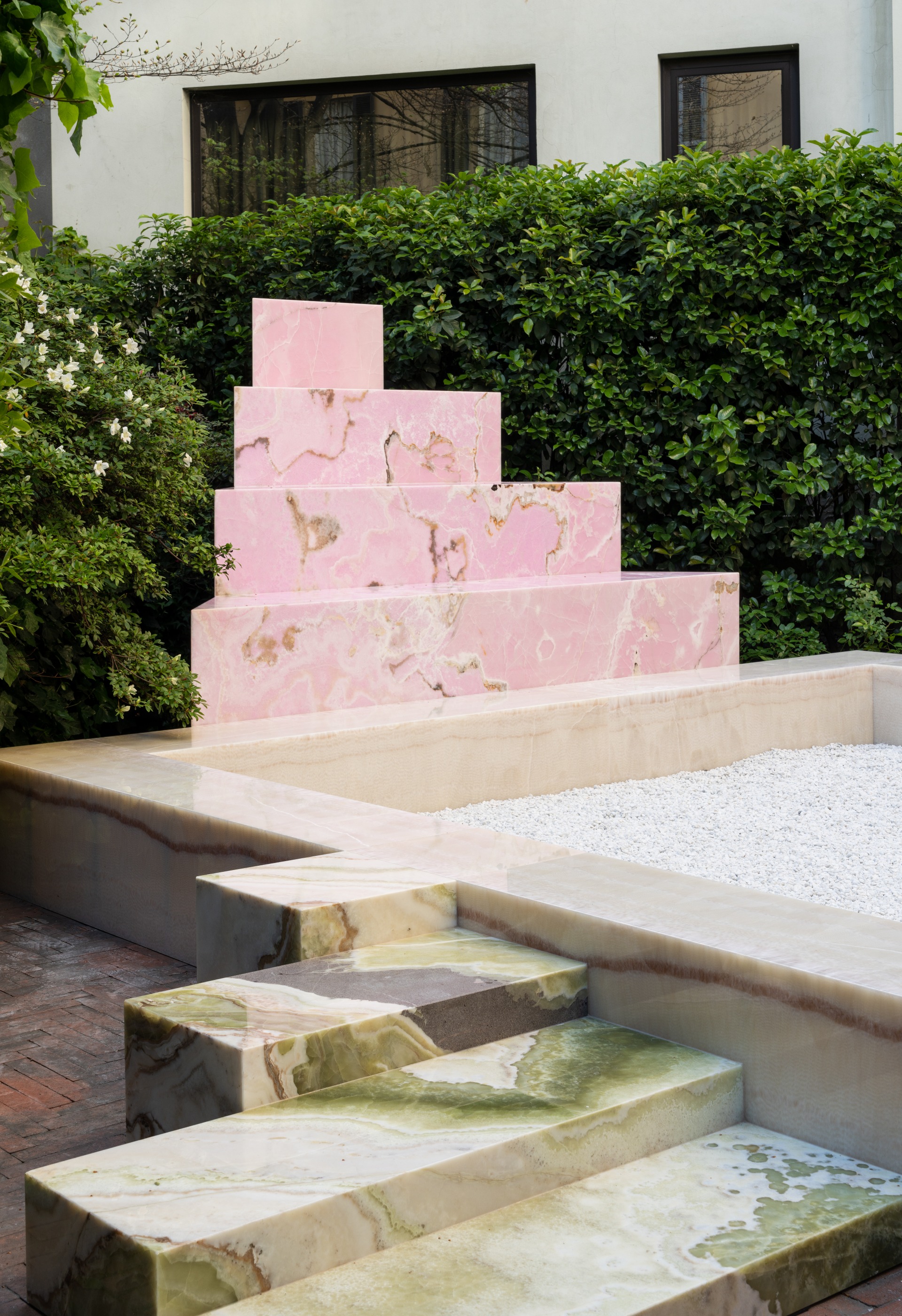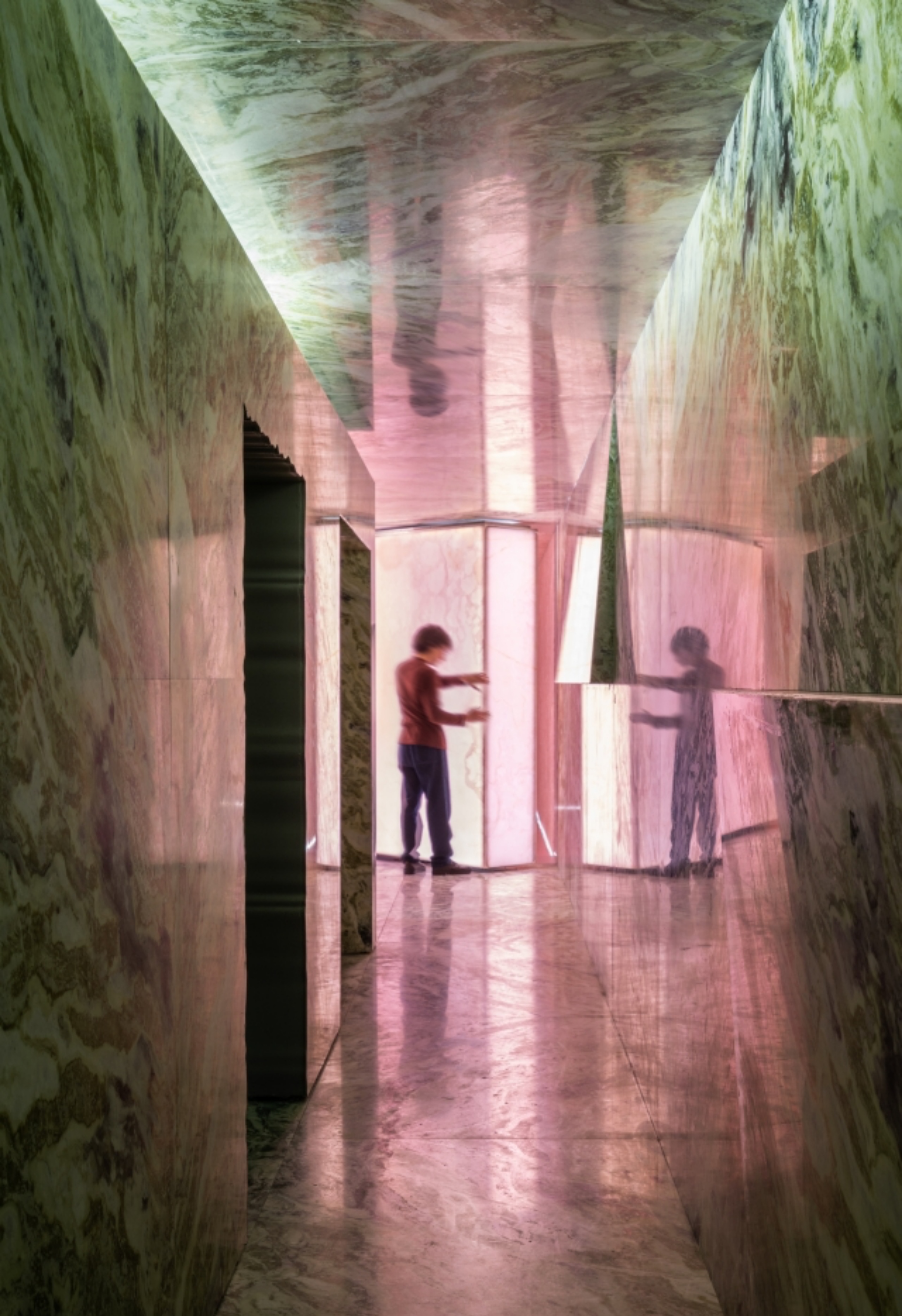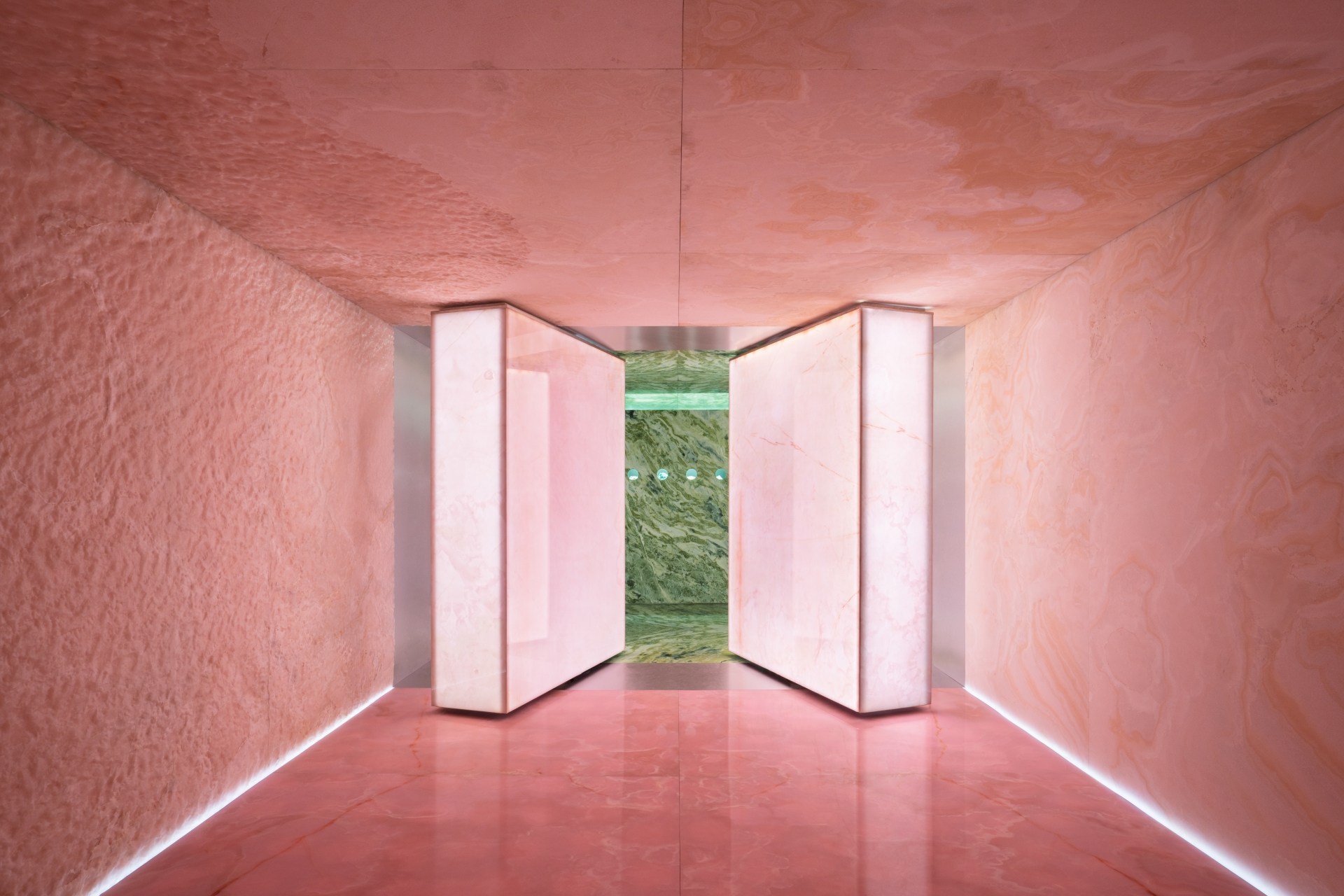 In the basement, stone is present as large, rough slabs that clad the rooms completely, as if in a journey underneath the Earth's crust. In the garden, meanwhile, stone becomes a backdrop for the different activities hosted during the week. These two spaces are connected via a sky-blue onyx volume that contains a staircase made of multicoloured marble.