Jason Buensalido is the principal Architect and chief design ambassador of Buensalido + Architects - a design firm that is committed to introduce fresh, bold, and innovative concepts to the Philippine design setting.  Along with his team, he bears the torch in contemporizing Filipino architecture and the local design scene with the goal to bring the nation global, by staying true to our identity. His company veers away from the conventional and common, infuses function and innovation in all its creations, ultimately breathing new life into traditional design models and methods. It challenges and stretches the possibilities of design context in the Philippines.  Aside from his day-to-day projects, his firm has garnered several awards in multiple national and international competitions, such as Nayong Pilipino Cultural Park (Nayong Pilipino Foundation, 2002), Cultural Center of the Philippines Masterplan (CCP and NCCA, 2005) , Millennium Schools (DepEd, 2008), Pinakamagandang Bahay Sa Balat Ng Lupa (U.P. and La Farge, 2008), and a shortlist for the Design of the Artists Center and the Performing Arts Center for the Cultural Center of the Philippines in 2010.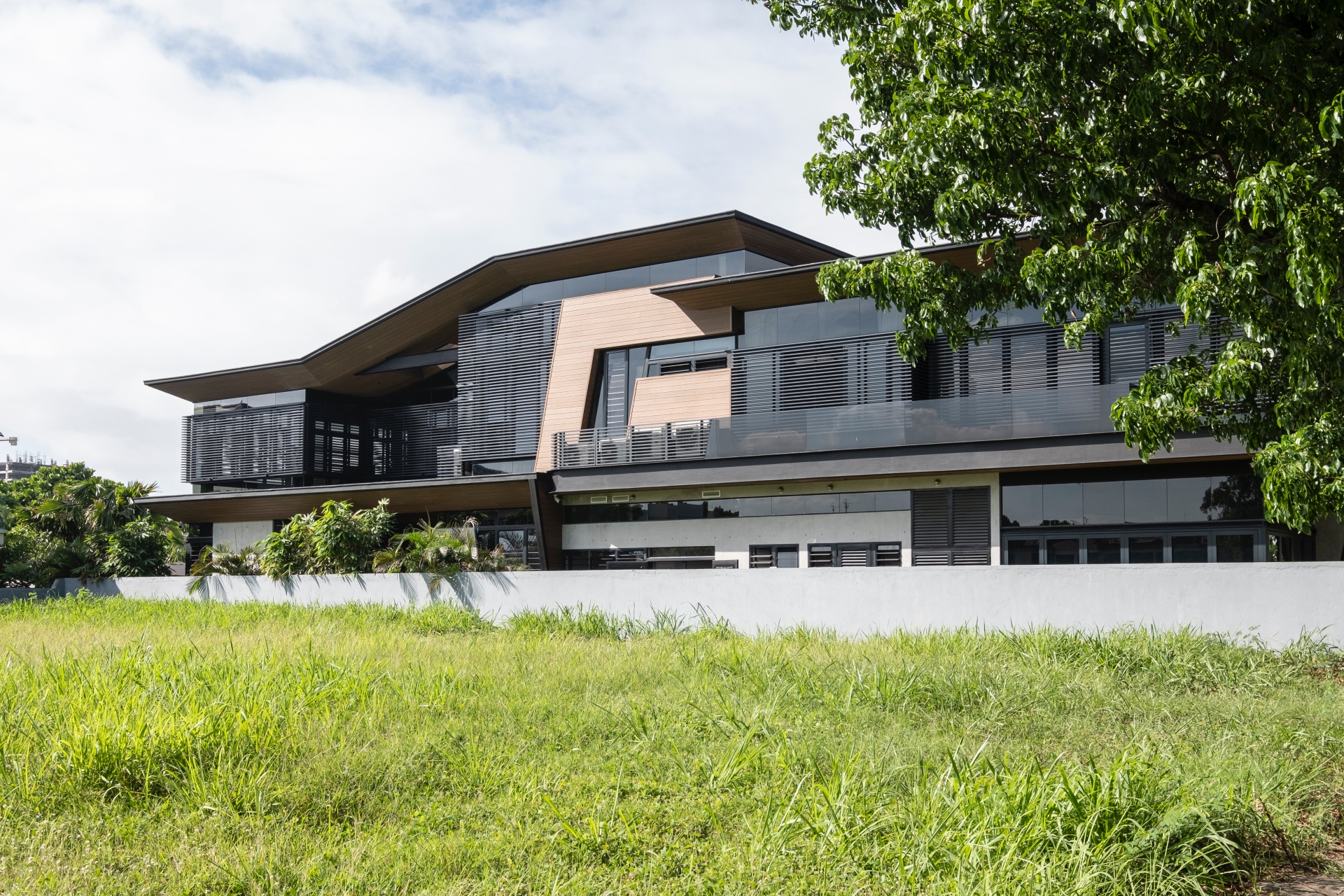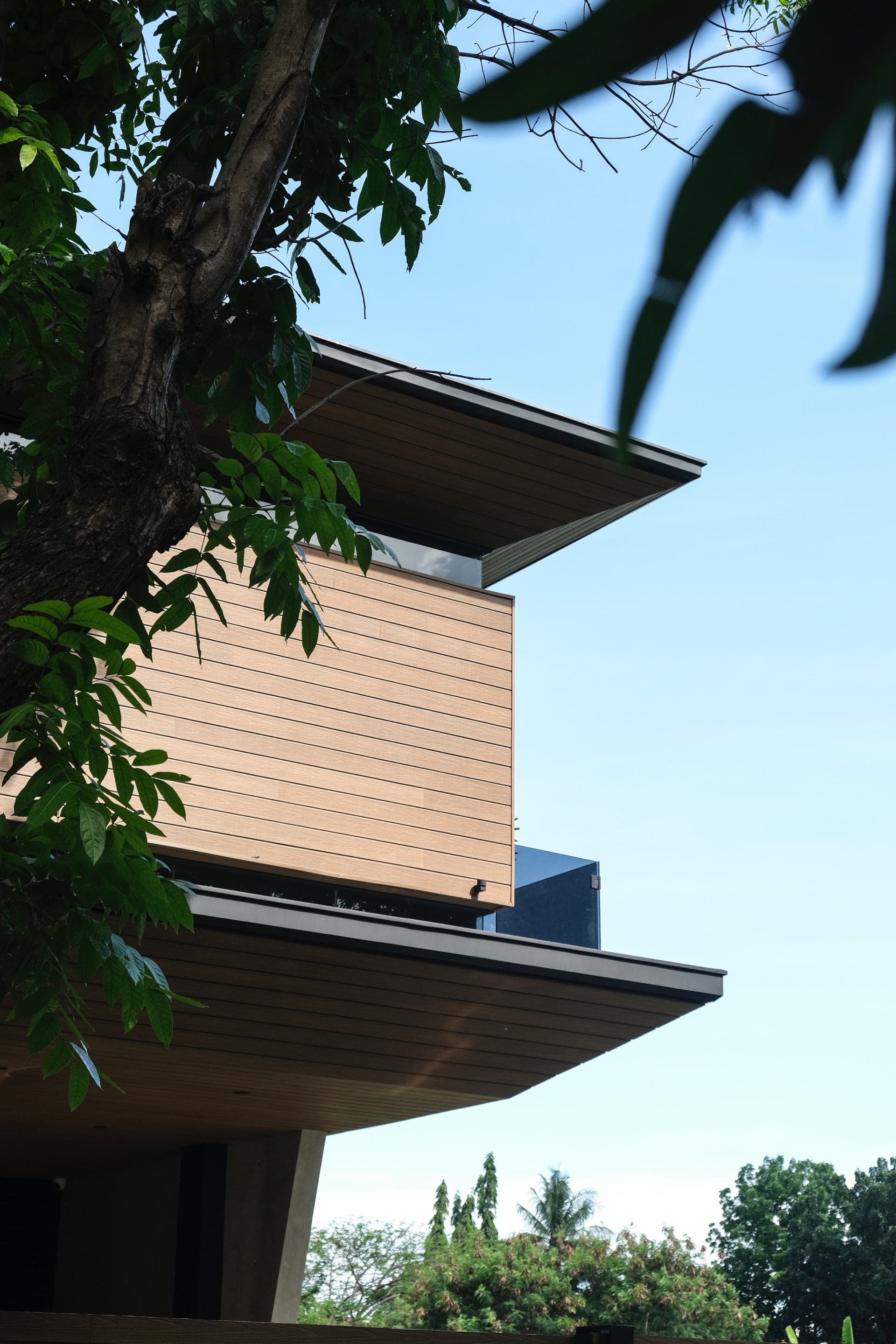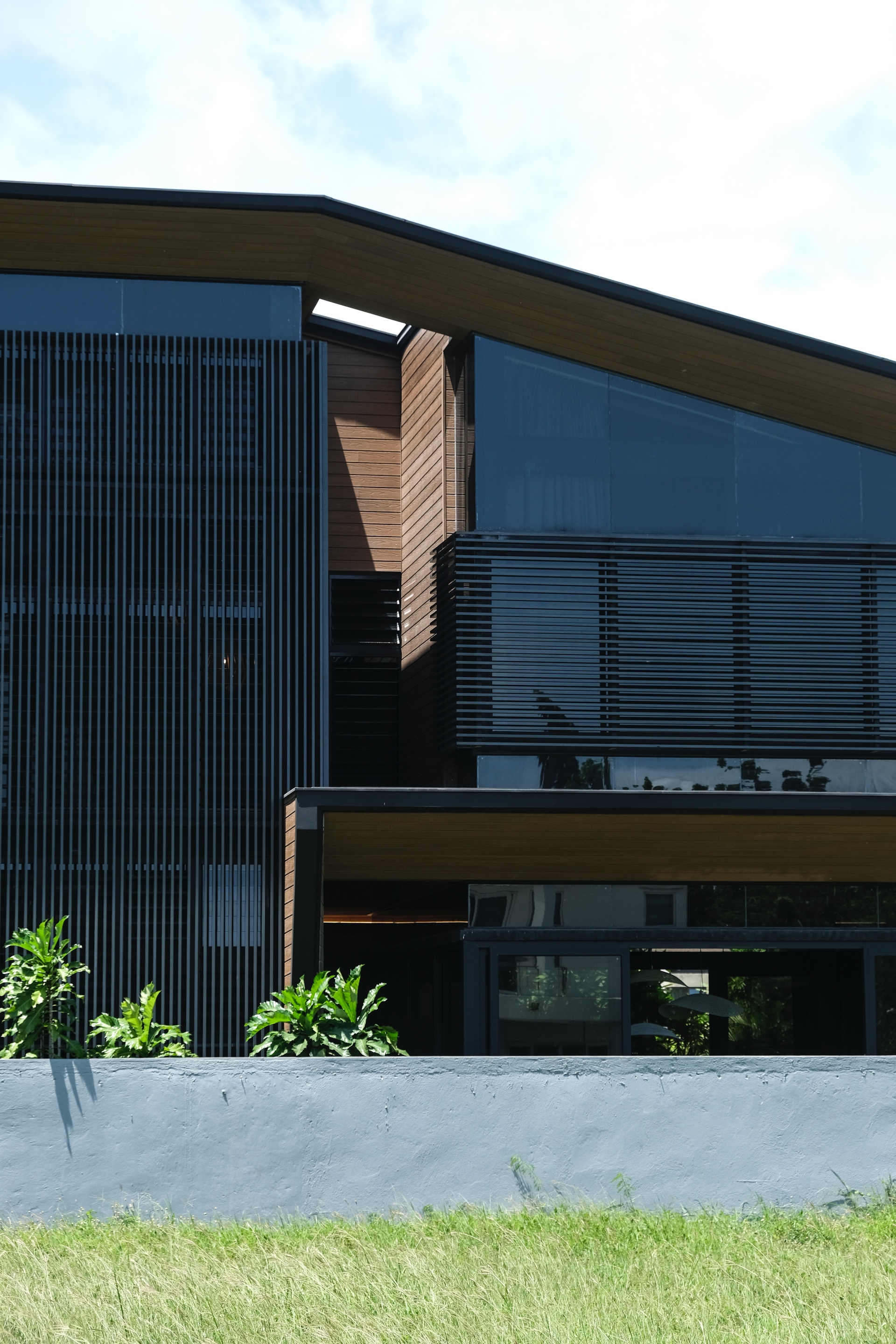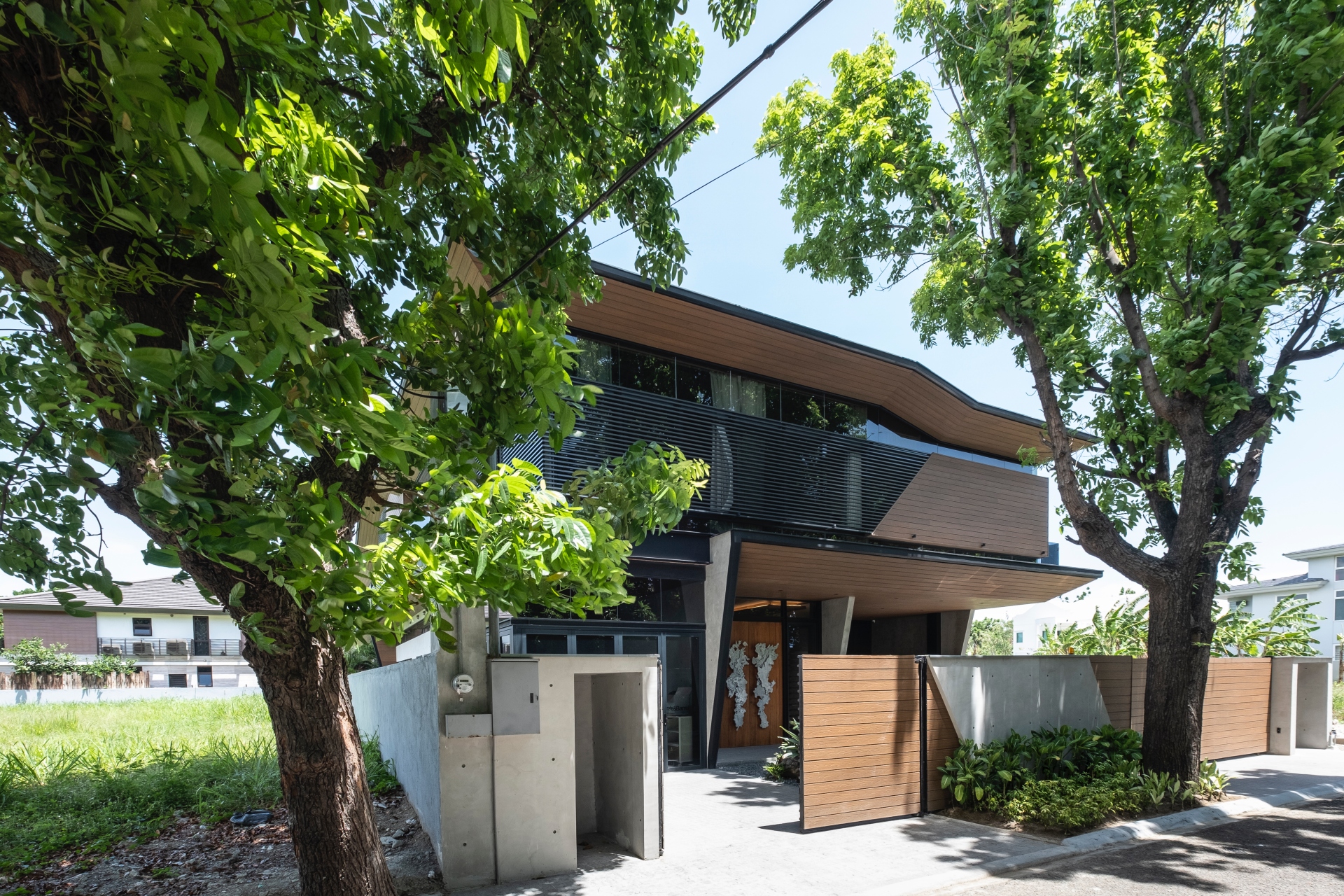 This project - Screen House is another standout. The house is organized by a central axis that runs the entire depth of the property, starting from the entry foyer and terminating through a series of sequential experiences with the main living area, the outdoor deck, and ultimately at the landscaped garden and pool. Translated as a covered exterior walkway, this central 'avenue' becomes the organizational component of the plan, from which volumes jut out on both sides containing spaces of various functions. On the south side are service spaces and on the northern side are served spaces, with each volume separated and punctured by outdoor areas that afford all spaces with cross-ventilation and an abundance of natural light. A consequence of this, combined with the generous heights of each space, is a general feeling of lightness and airiness or what locally known as 'maaliwalas'. This is a character that must be present in tropical architecture.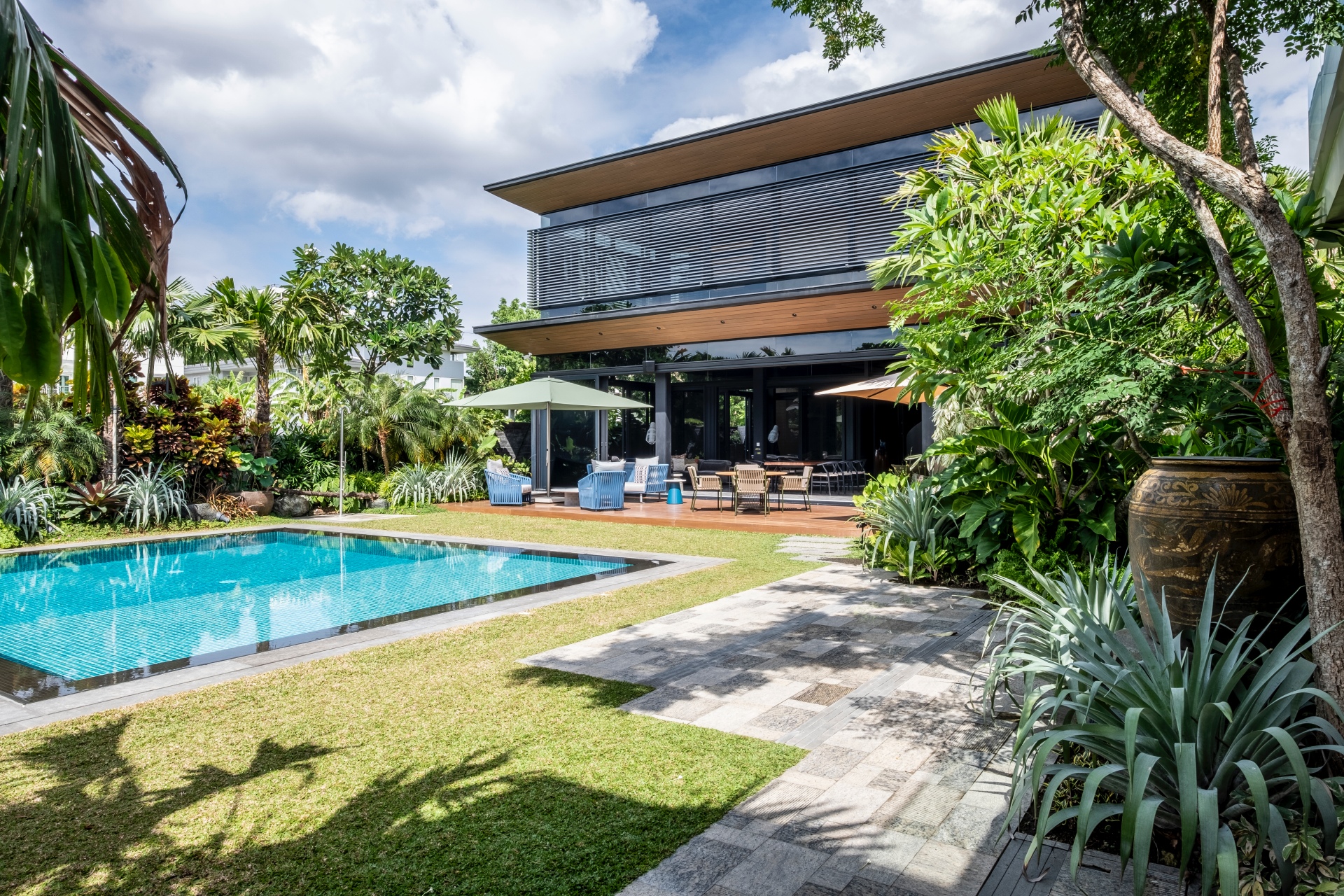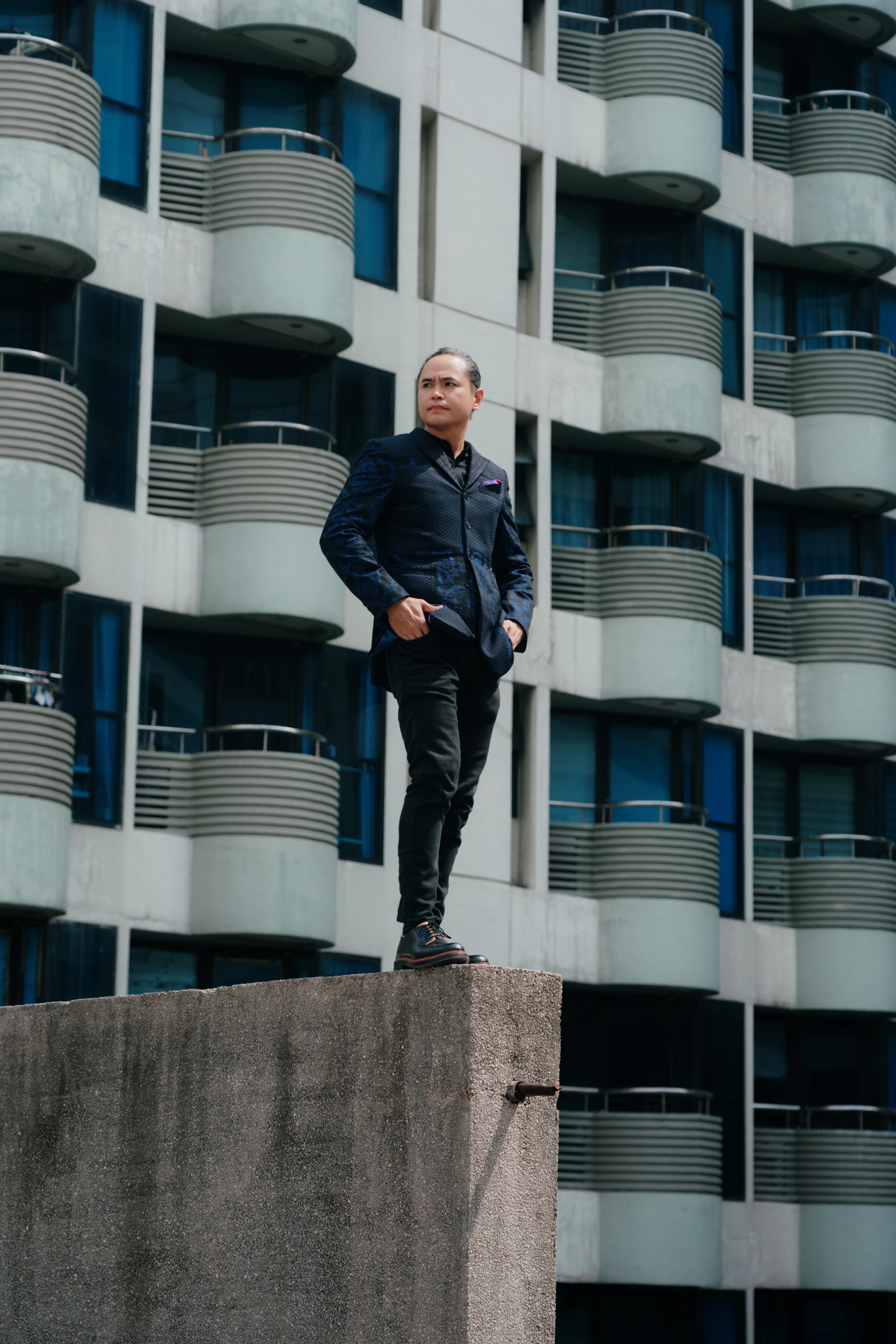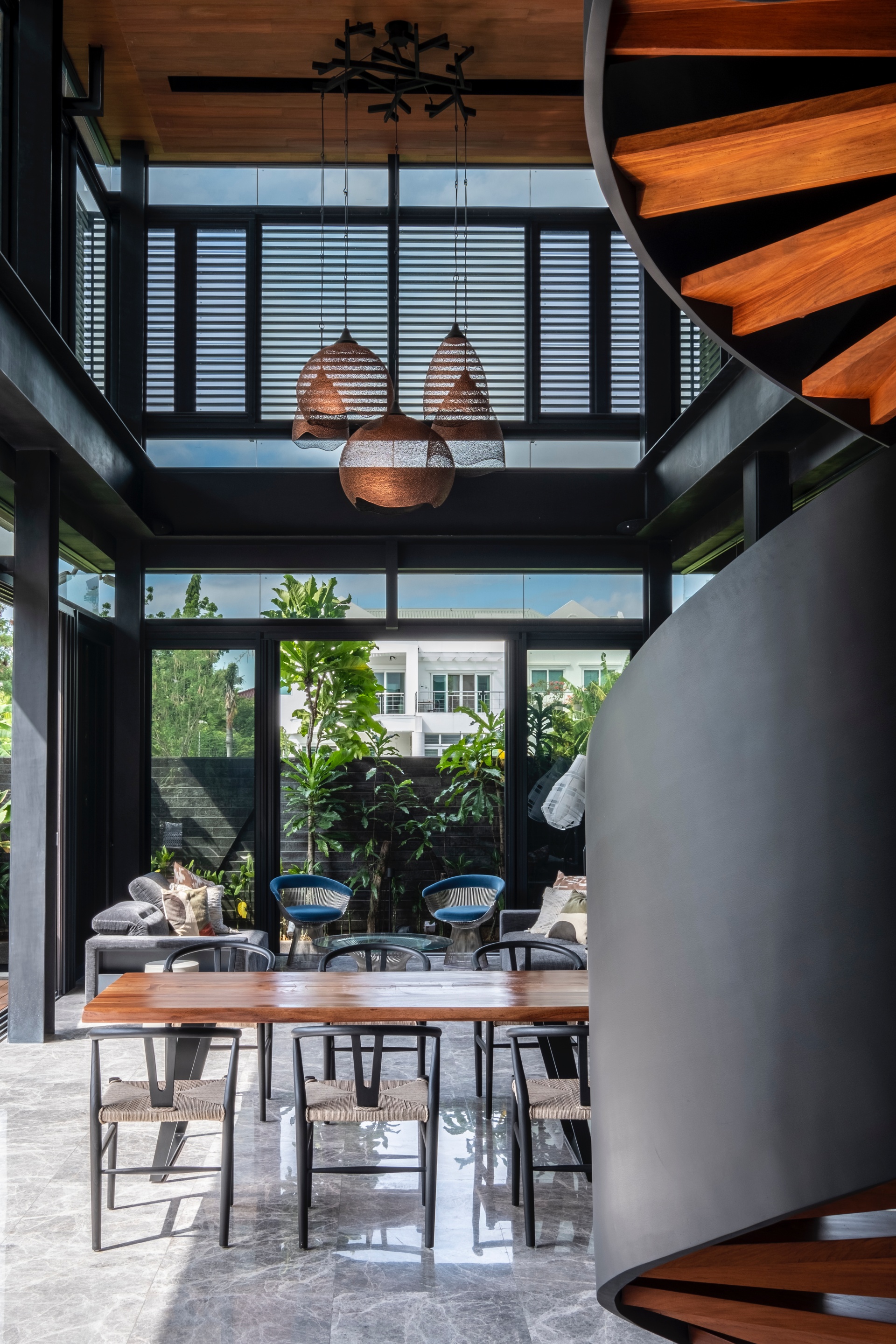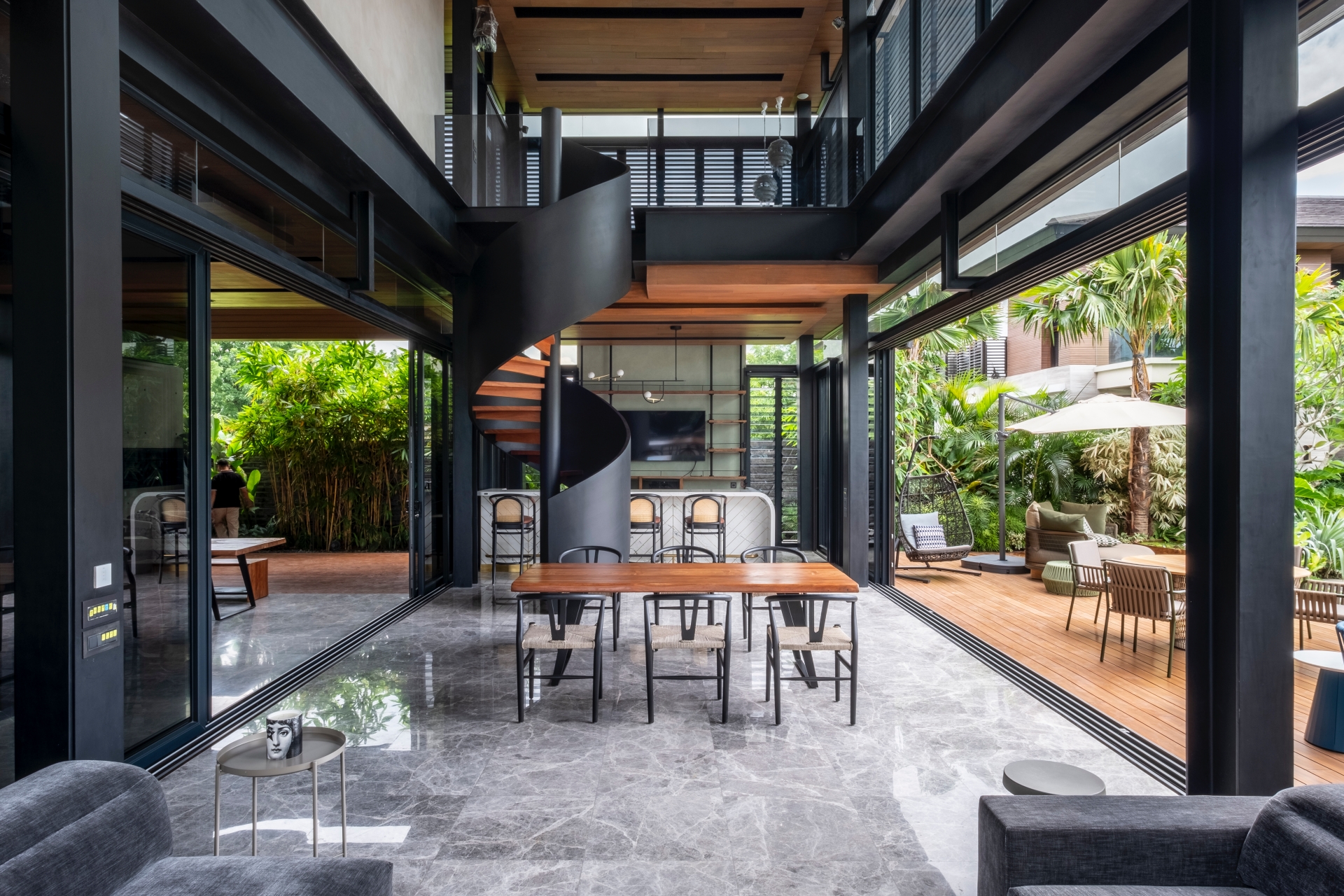 The massing of the architecture is simply an expression of its internal functions, where private spaces are enclosed with solid planes, and the less private spaces are considered as voids, enclosed with transparent planes that function as fenestrations and opportunities for light and air. To mitigate the tropical heat, the 'screen' was employed as a secondary layer that also provides a sense of security and privacy.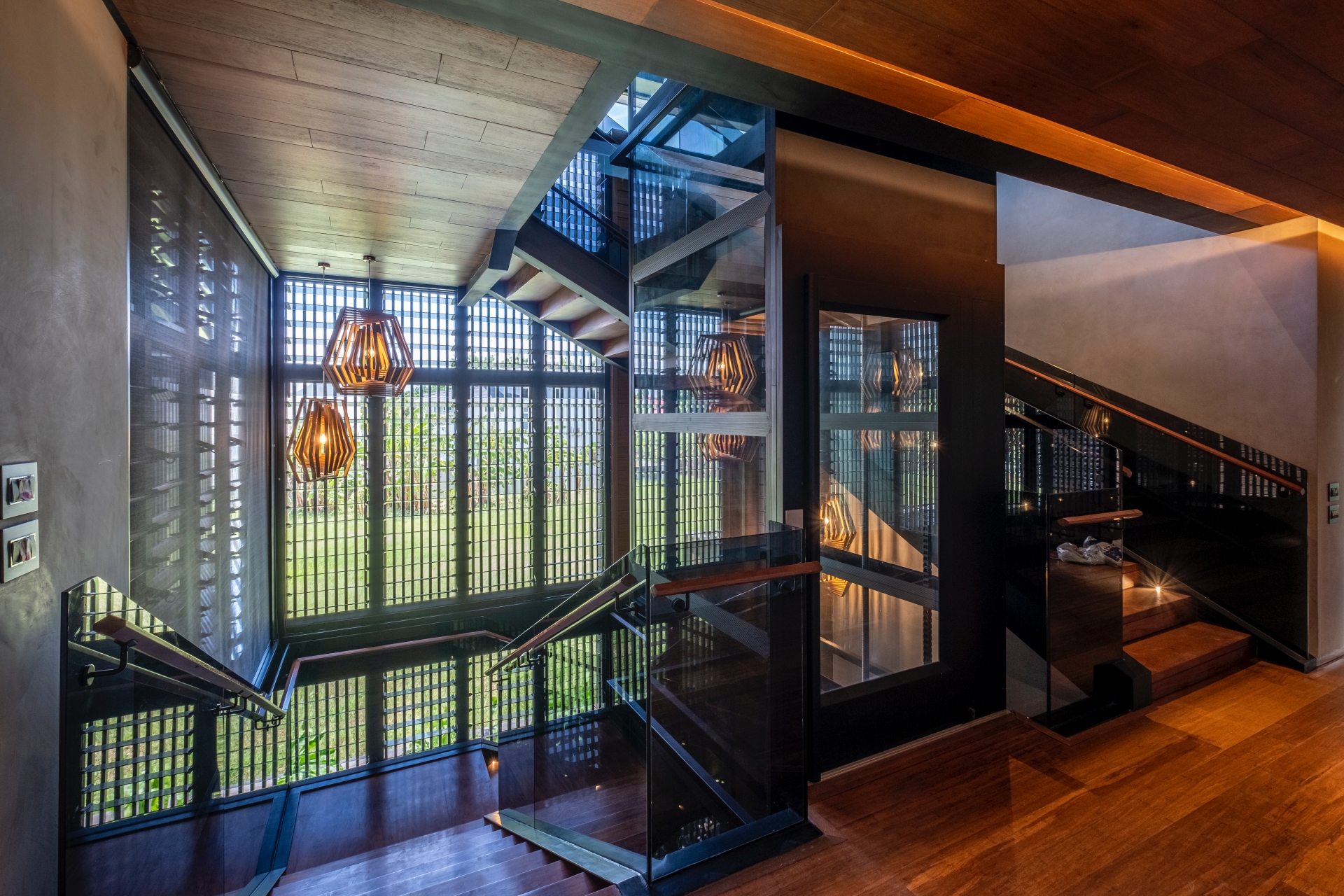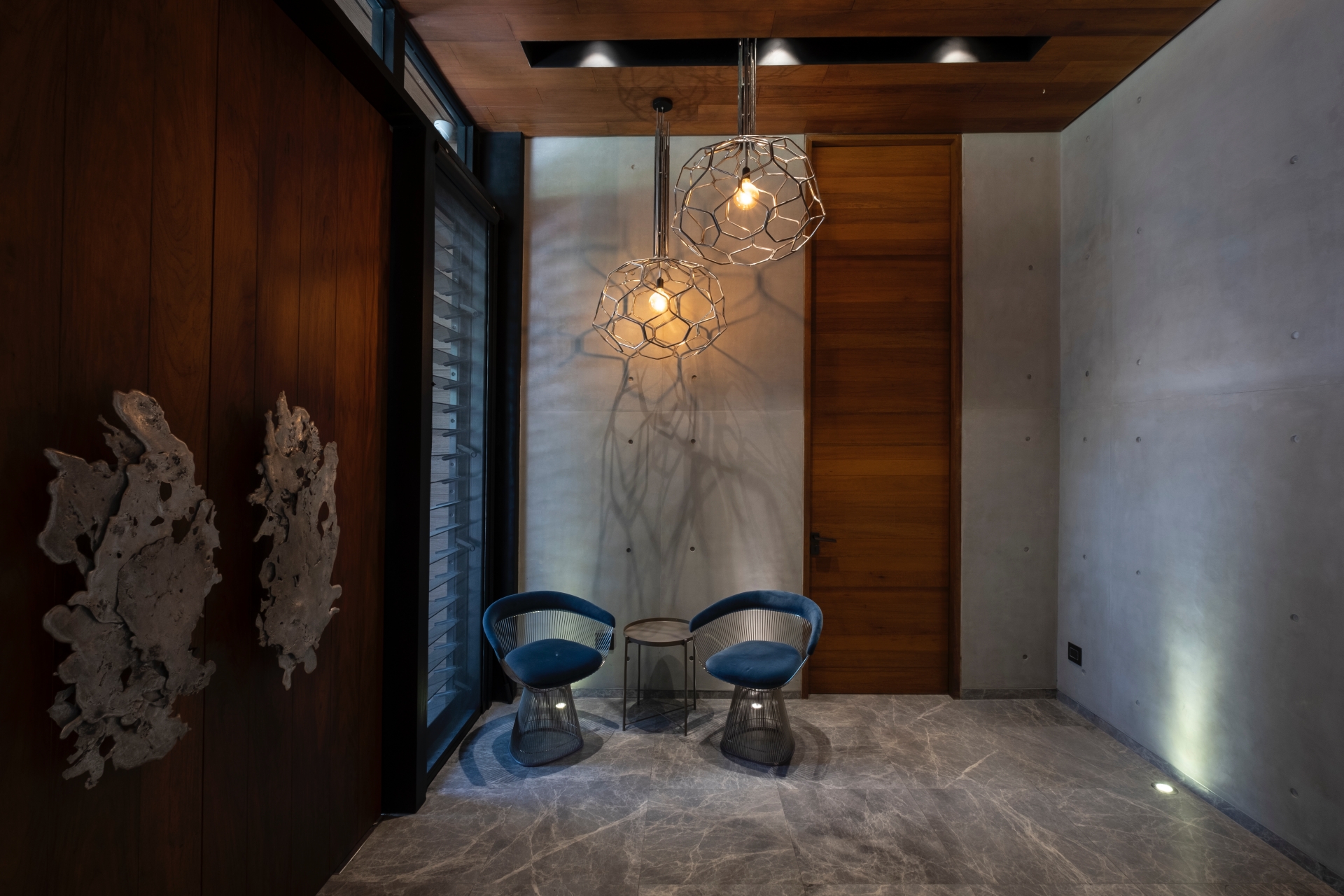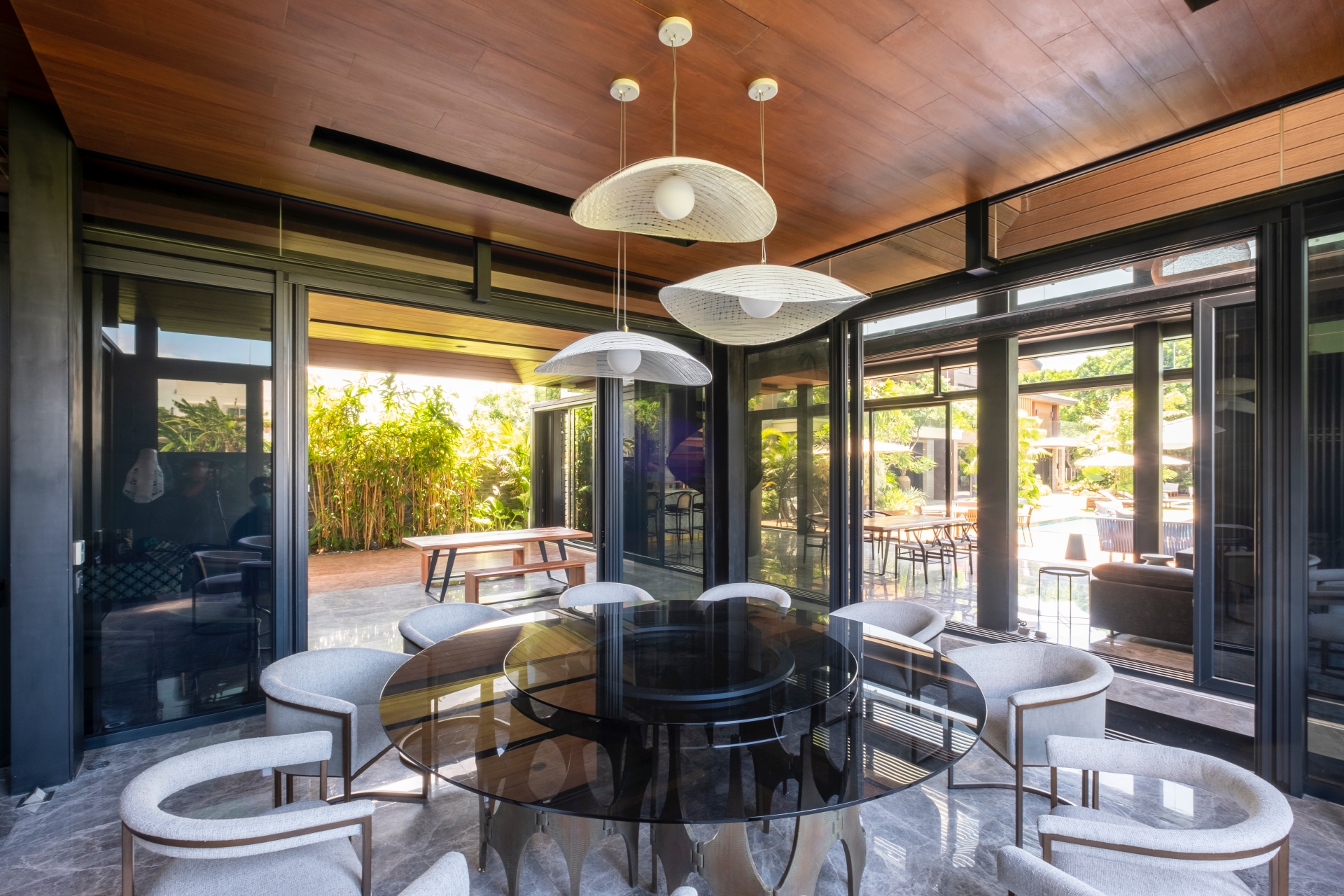 Architecture becomes a Screen, Screen as a Transitional Strategy, and the Transitional Strategy becomes Language. The Screen, therefore, becomes a dichotomous essay between the natural and artificial, between outside and inside, between transparency and opacity, and between openness and privacy.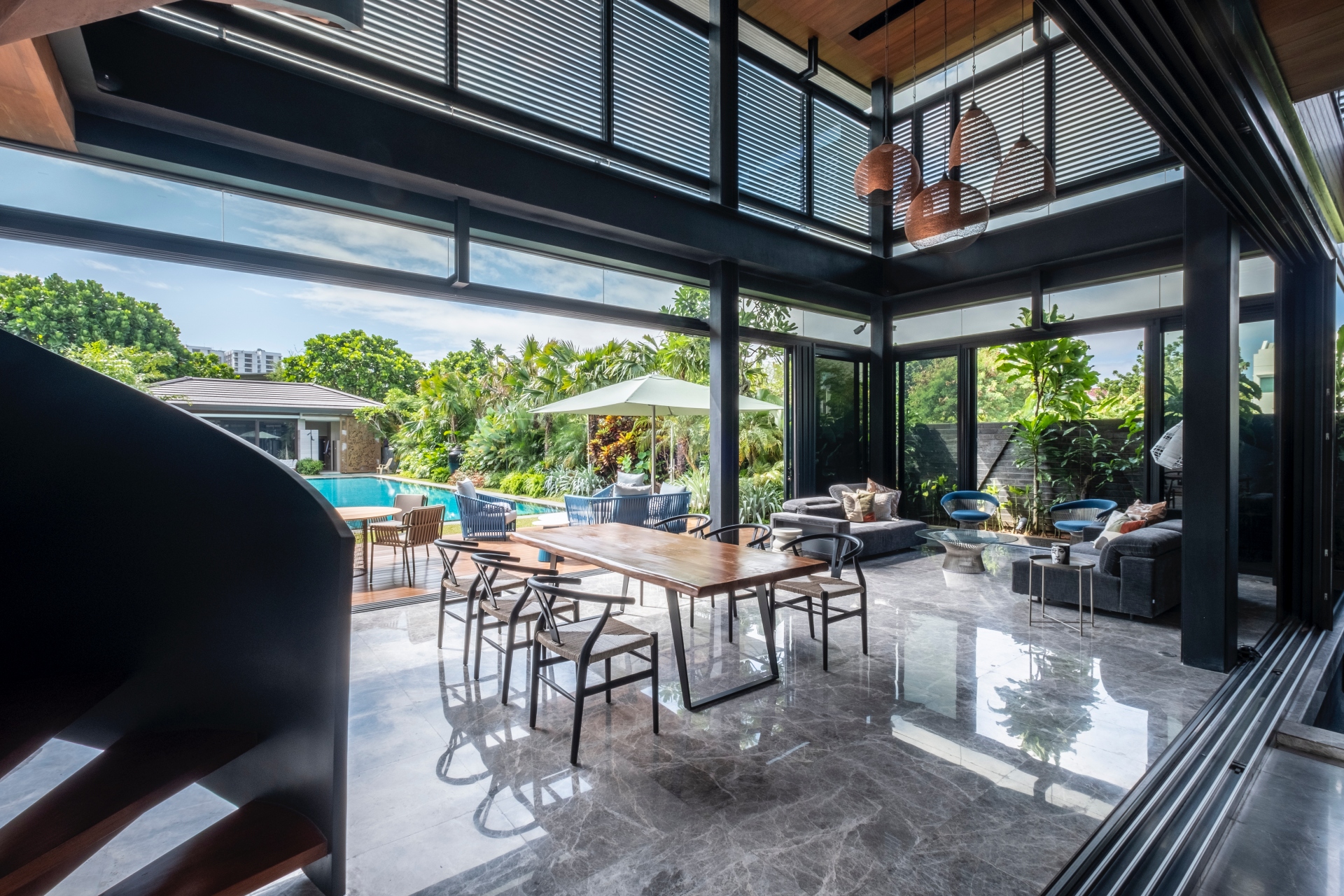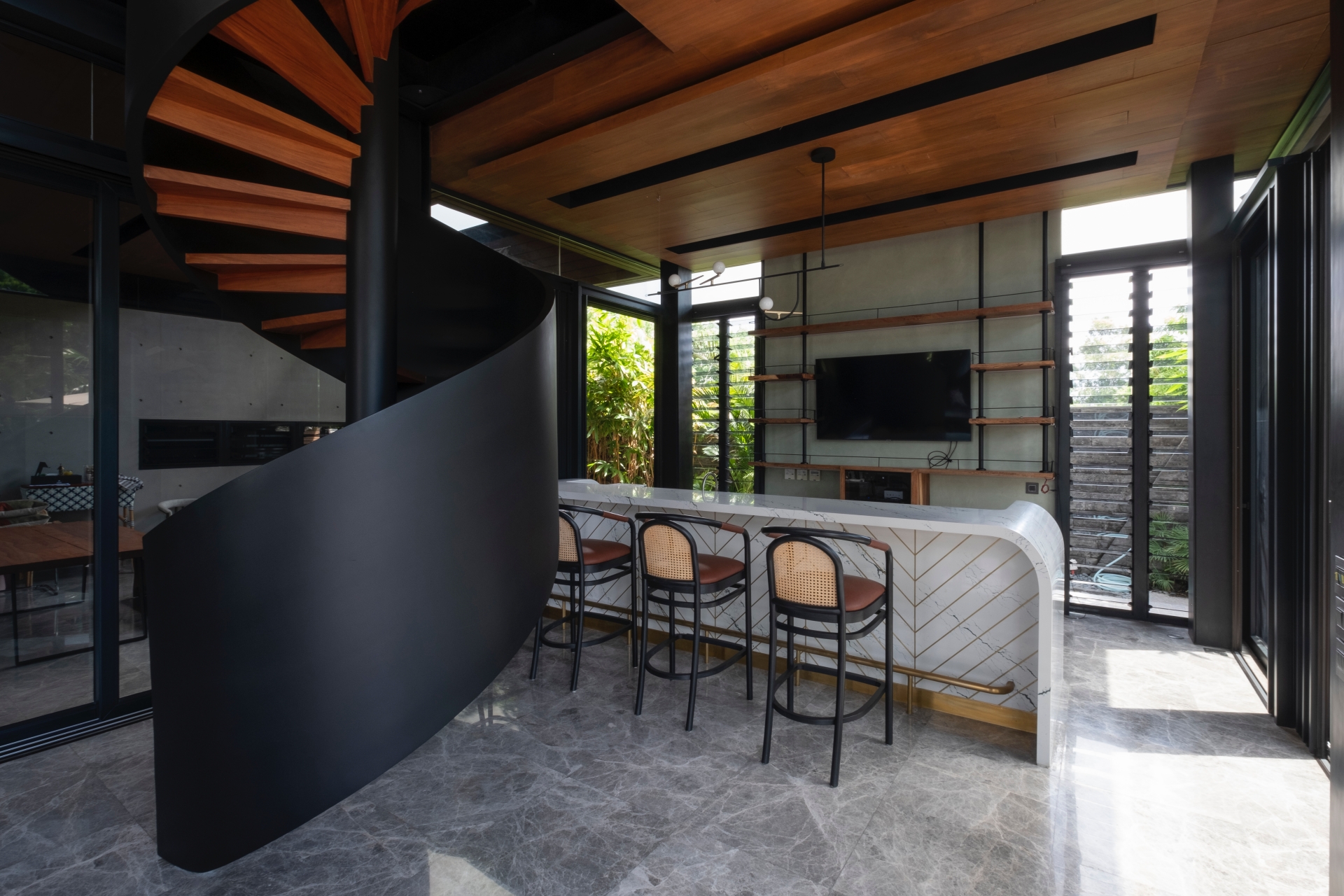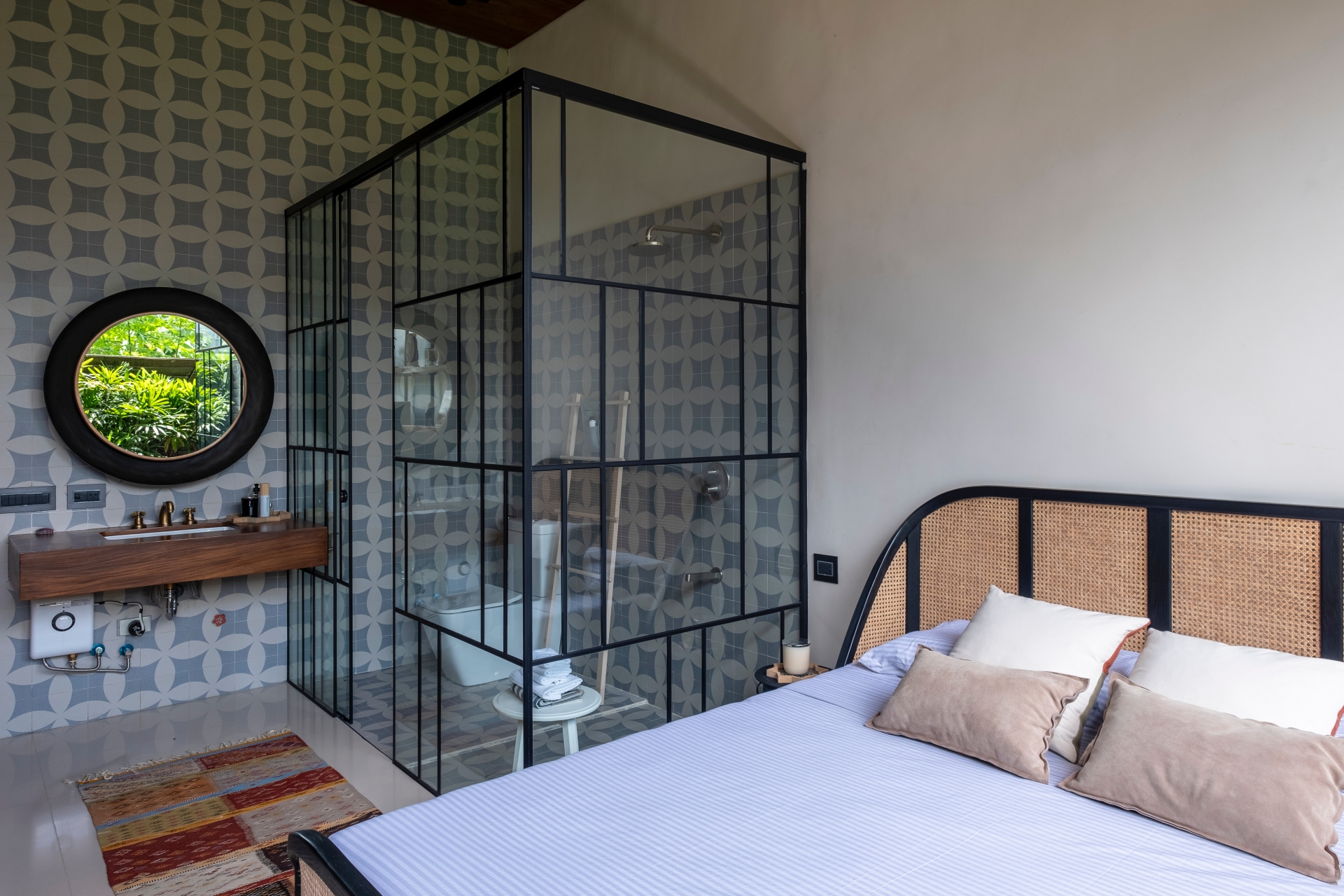 In selecting the interior furnishings for the house, pieces that embody architectural strength as well as function were selected, many of them from Kettal. Standout pieces include Bitta by Rodolfo Dordoni, the Meteo parasol by Konstantin Grcic, Cala by Doshi Levien, Net by Kettal Studio, Mesh & Maia by Patricia Urquiola and Zig Zag by Emiliana Design Studio.