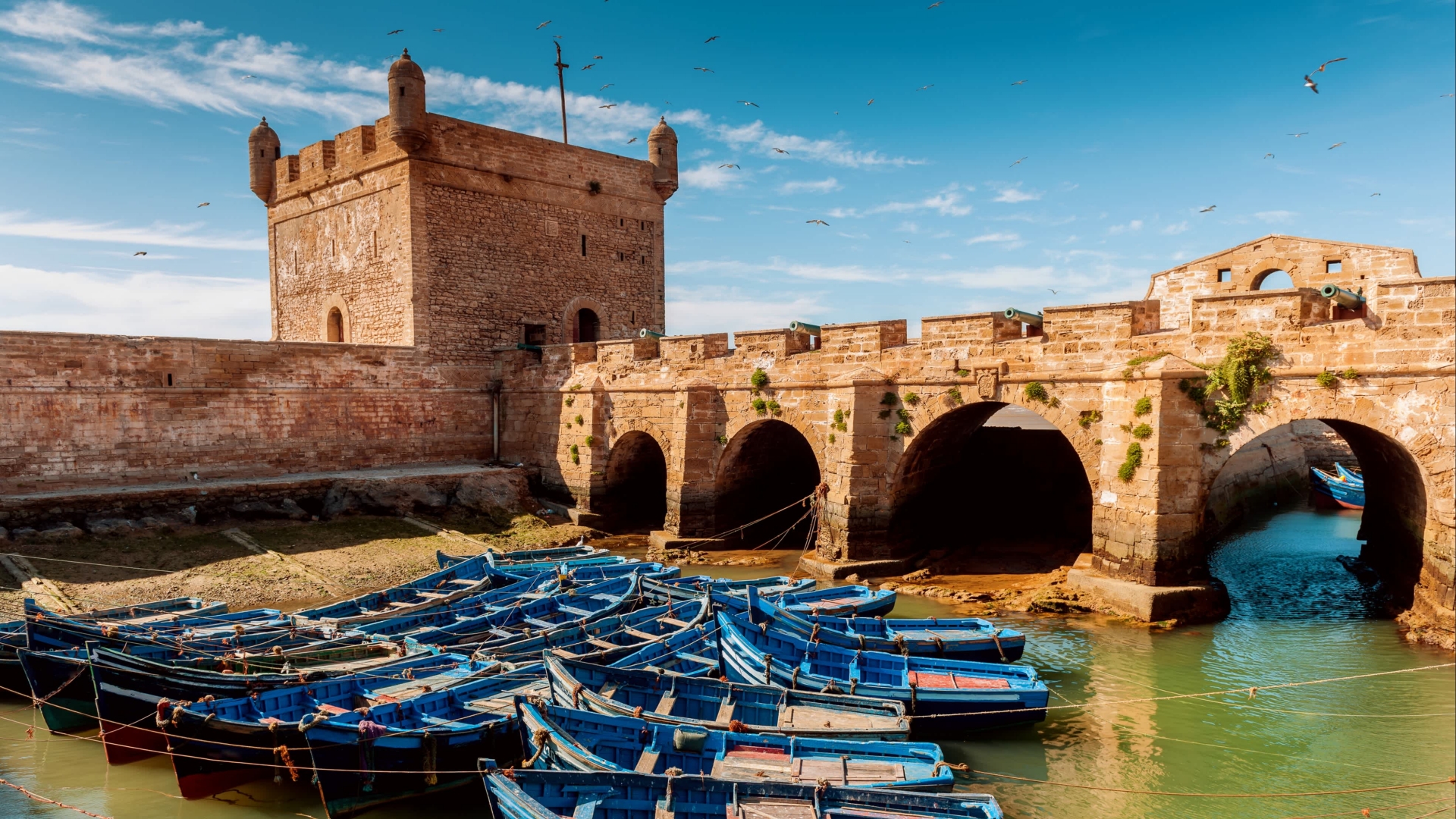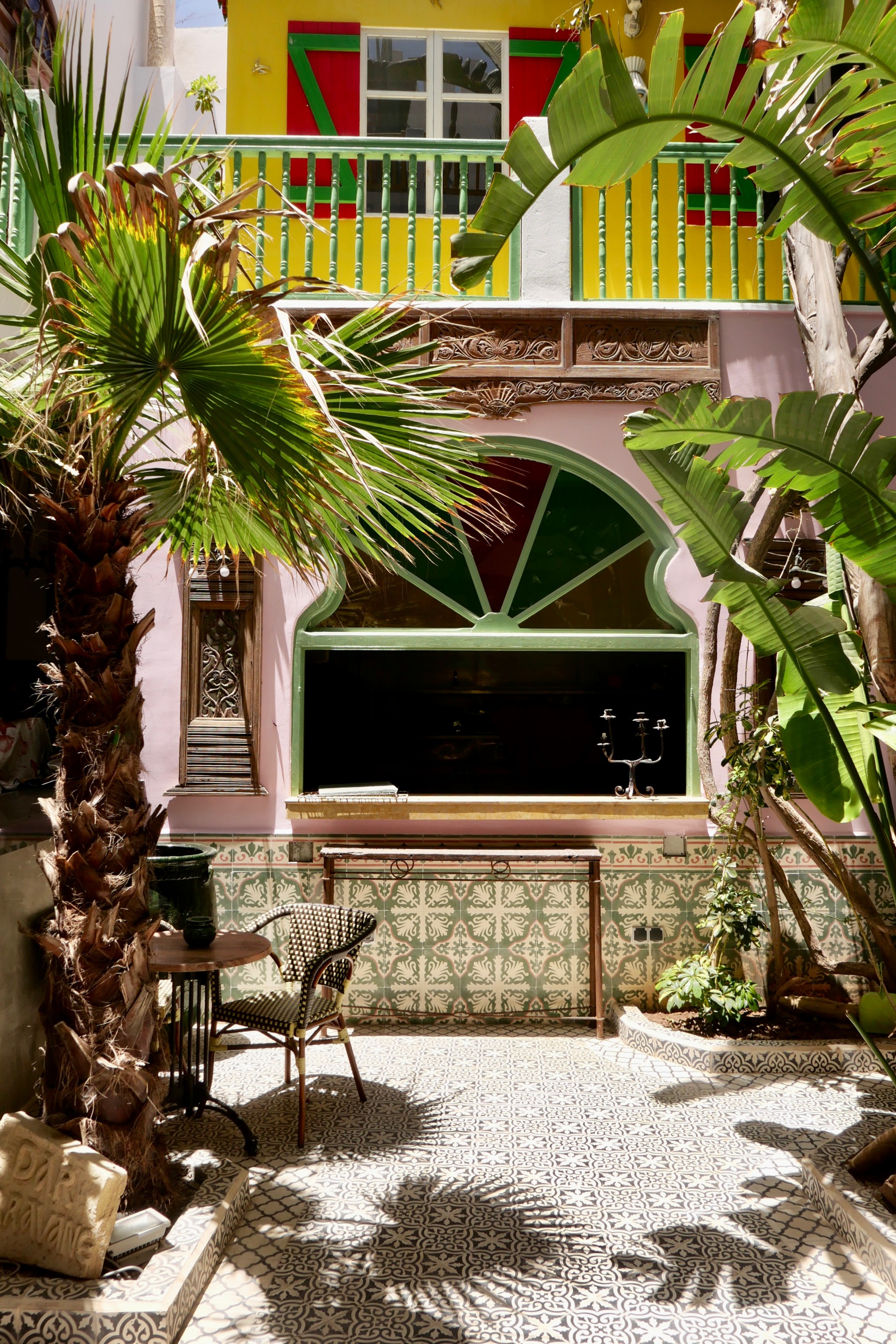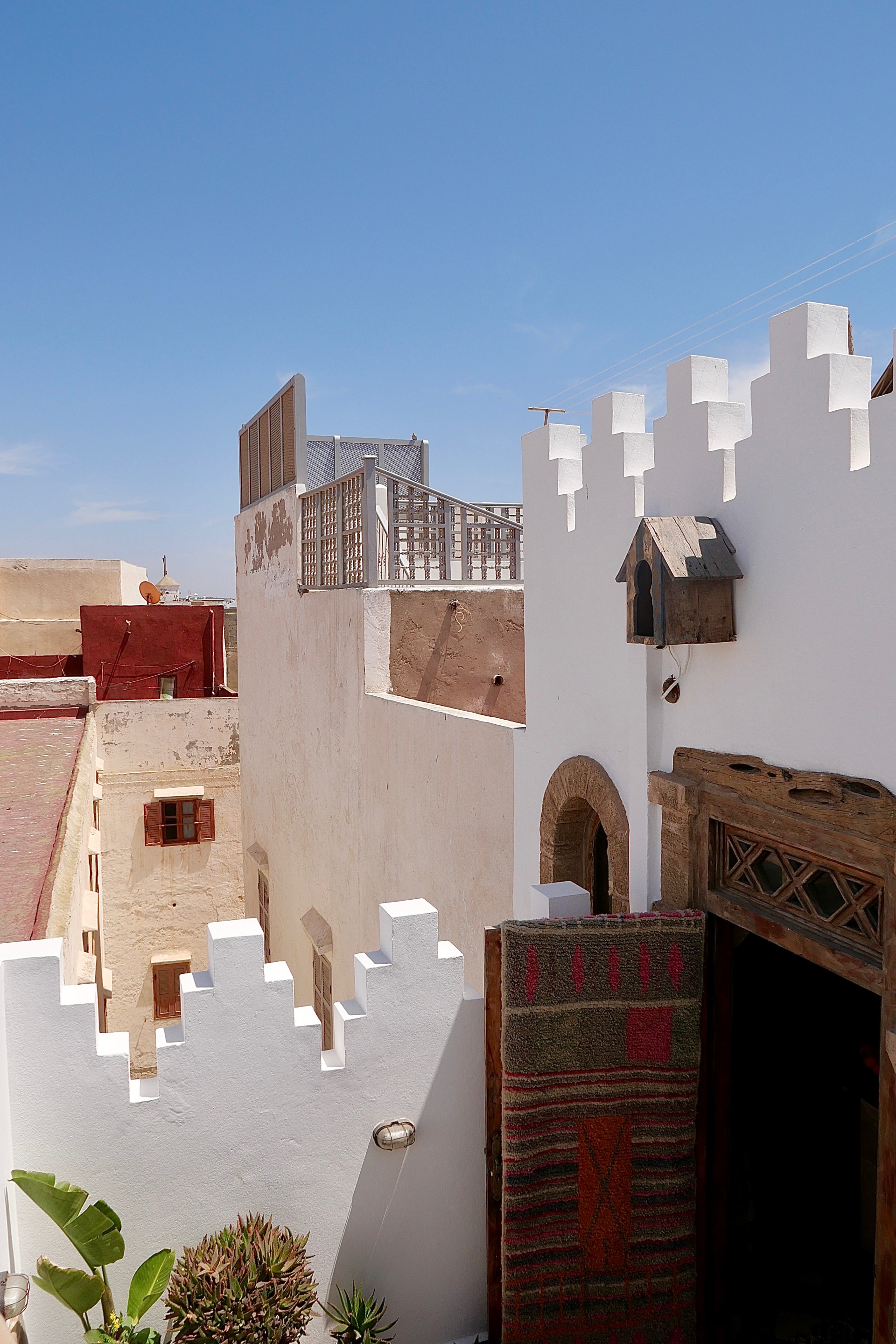 Essaouira's dramatic, wave-lashed fairytale ramparts of the 18th-century Skala de la Ville and its row of 19 bronze cannons for protection from a host of seafaring marauders are instantly recognisable as Astapor - the city of the Unsullied in The Game Of Thrones, surround the Medina [old town] with its wide palm-lined avenues and narrow alleys of the souks, piled high with jewel-toned pyramids of fragrant spices. Terracotta tagine pots, woven baskets, pretty silver teapots, and colourful leather babouche (Moroccan slippers) sit next to the cedar root marquetry of thuja, the precious woods whose subtle scent hangs in the alleys of the Medina, the Jewish quarter, with its vaulted shops, open-air cafes and seafood restaurants - all joyously hassle-free, thanks to the laissez-faire attitude of the local shopkeepers. This relaxed atmosphere may be a hangover from Essaouira's hippy past or the melting pot of both Moroccans and foreign residents. The town's fortunes have changed over the past two decades. Previous crumbling roads are now chic boutique hotels and galleries and historic mosques coexist with a new generation of stylish Moroccan designer haunts.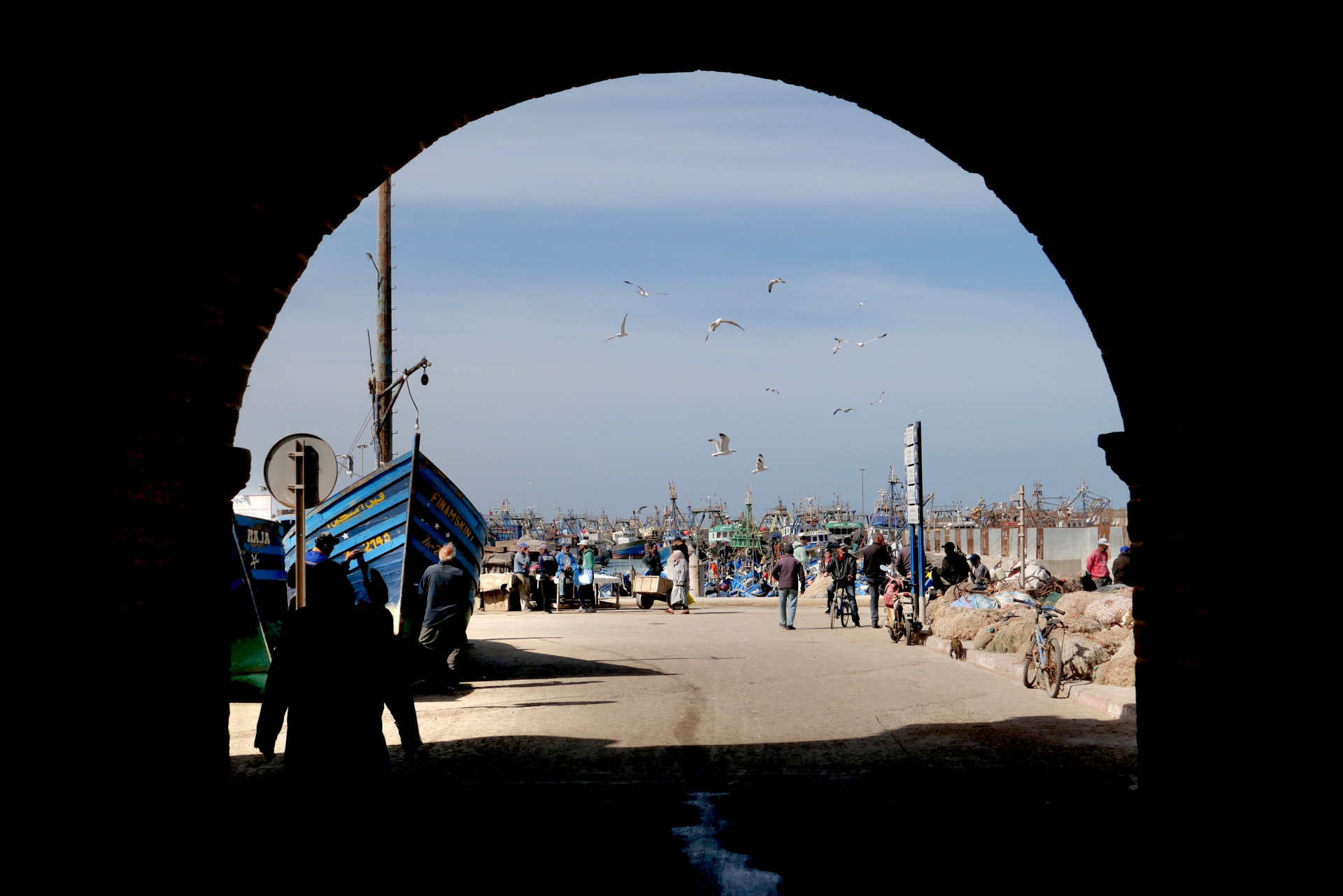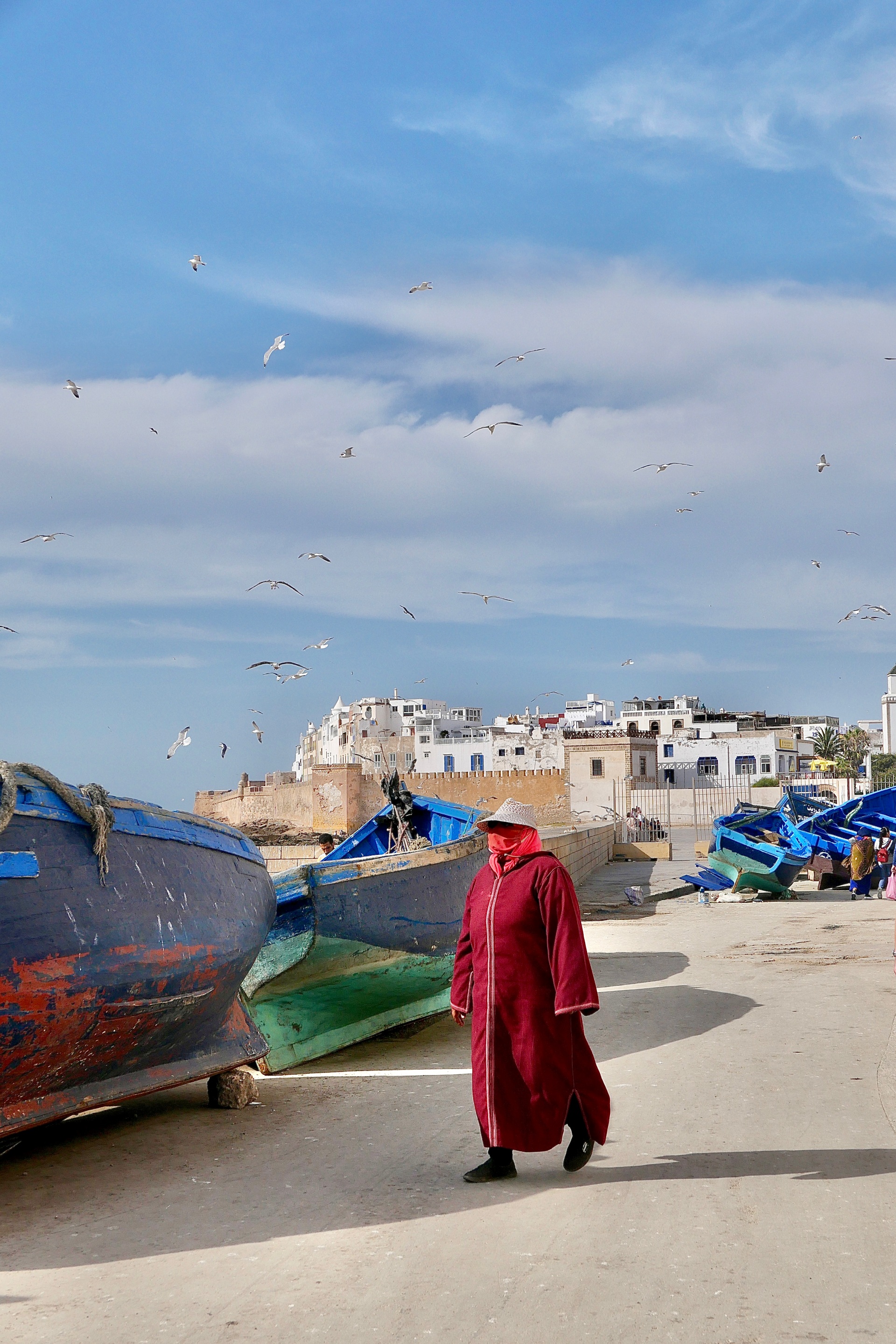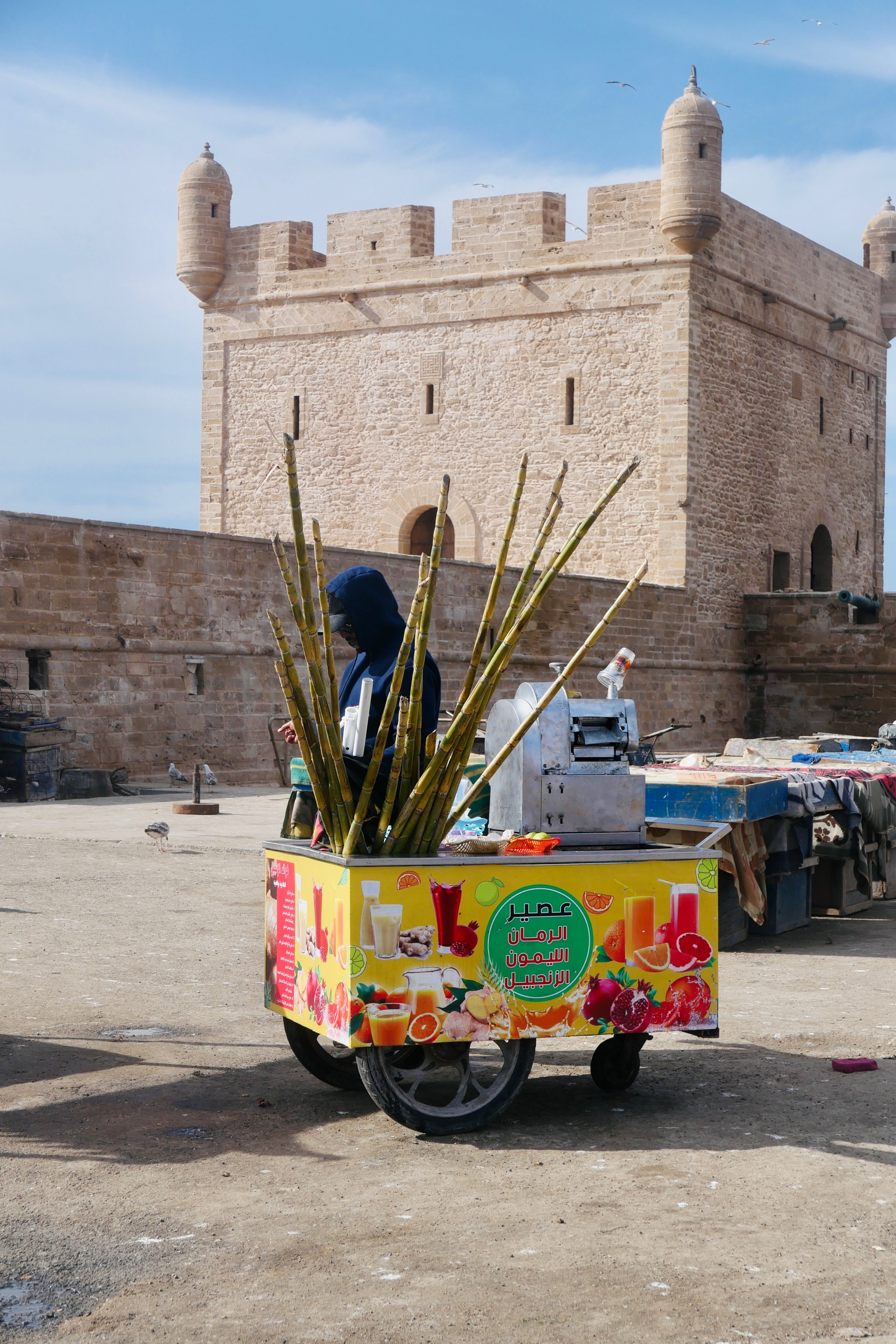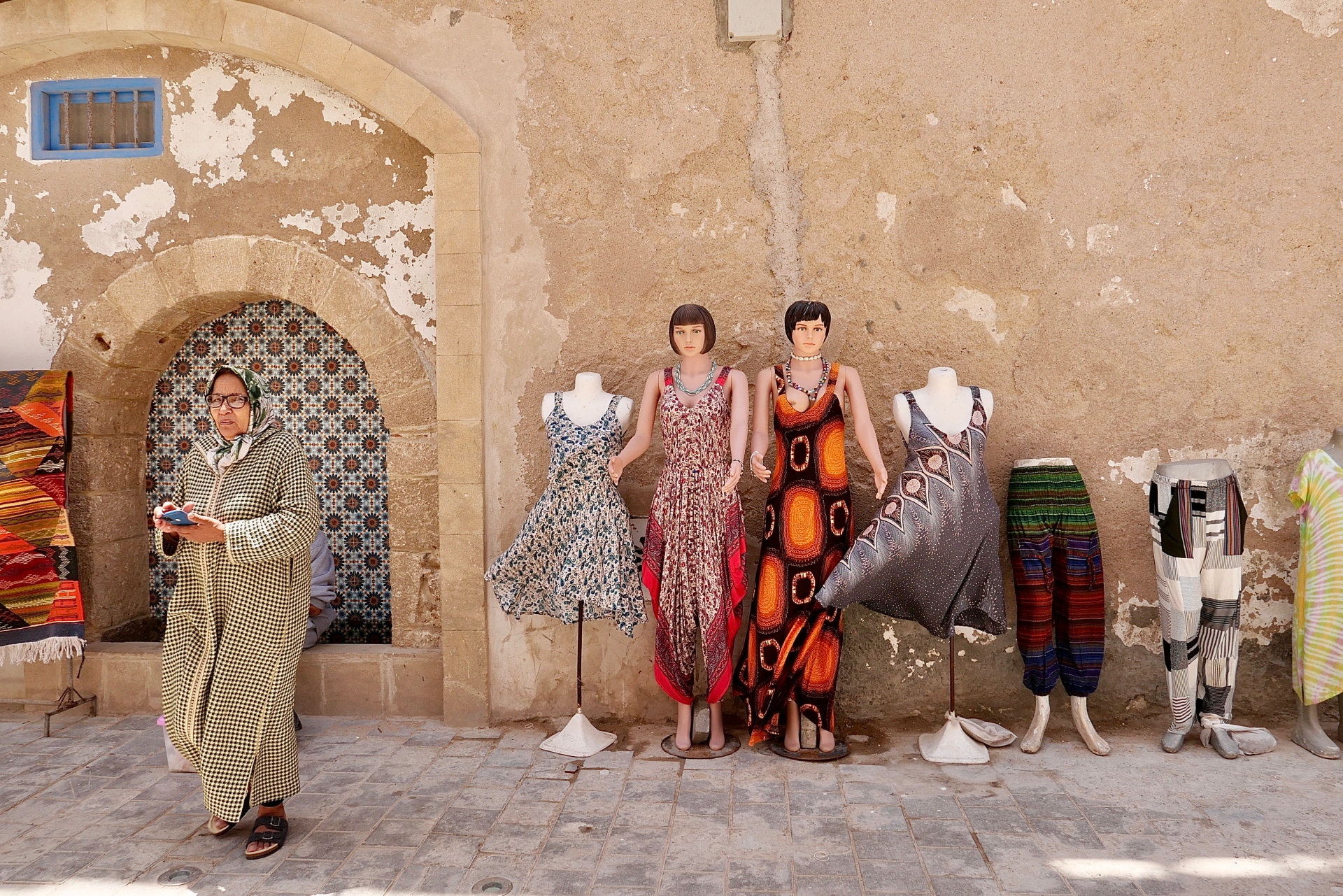 Essaouira is known as the 'Wind City of Africa' due to the prevalent coastal wind – the Alizee, or Taros in Berber. The wind sometimes blows so hard that relaxing on the beach is almost impossible, but it makes it a superb surfing and kite surfing town. Camel and horse owners to the south lead their colourfully adorned camels on the lookout for riders. It's an incredible stretch of beach to gallop along. The Greek-like distinctive blue of the buildings comes from the shell of the rare Murex sea snail found around Mogador Island, that sits in front of the Mogador Bay protecting it against strong winds. The dye has been harvested for over 3,000-years.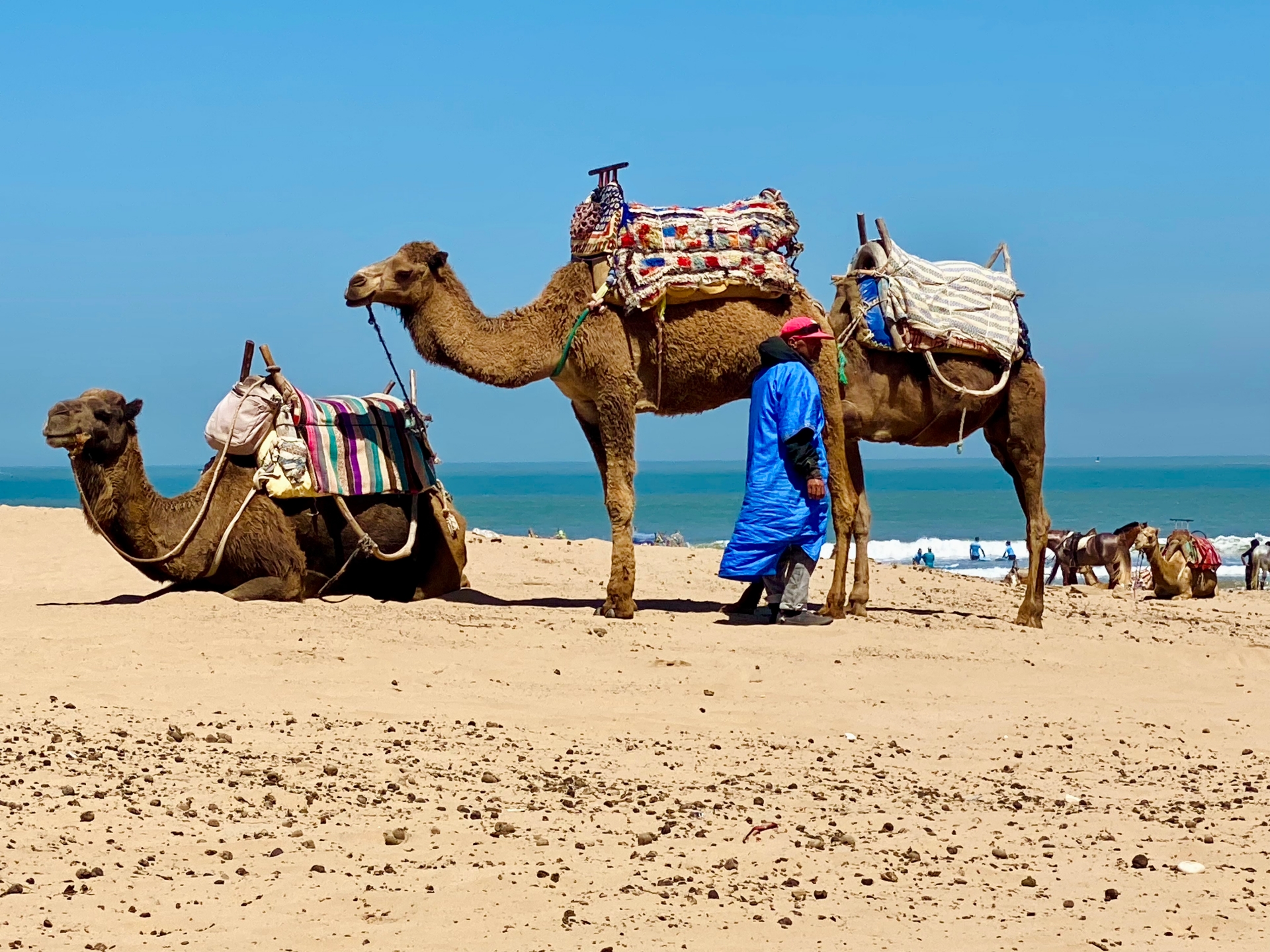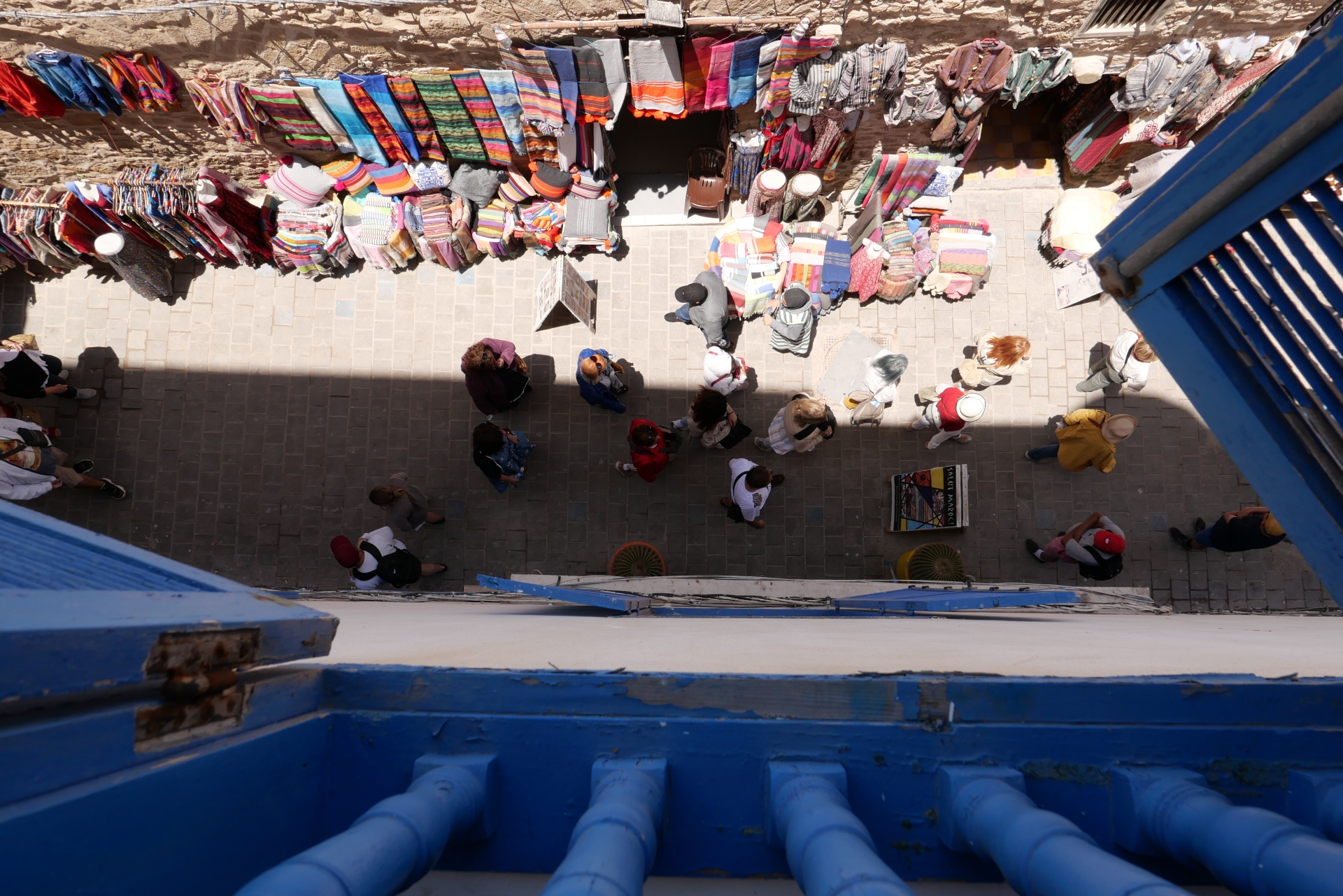 Essaouira's large working port is boisterous, intensely pungent, and hugely atmospheric. A constant flurry of boats depart and arrive to offload their catch. The fish sellers call out from their stalls, hoping to attract passing buyers, while cats sleep happily in the sun, well-fed after their nights prowling. Seagulls swirl frantically overhead, loudly squawking as they swoop down to swipe a tasty morsel. Elderly locals while away the day chatting and greeting each other - it's a fascinatingly evocative scene. Another equally fascinating scene unfolds daily at the fish auction in the market hall outside the port gates with heated bartering back and forth. Food stalls line the entrance to the port and serve the freshest, most delicious fish snacks and freshly squeezed juices.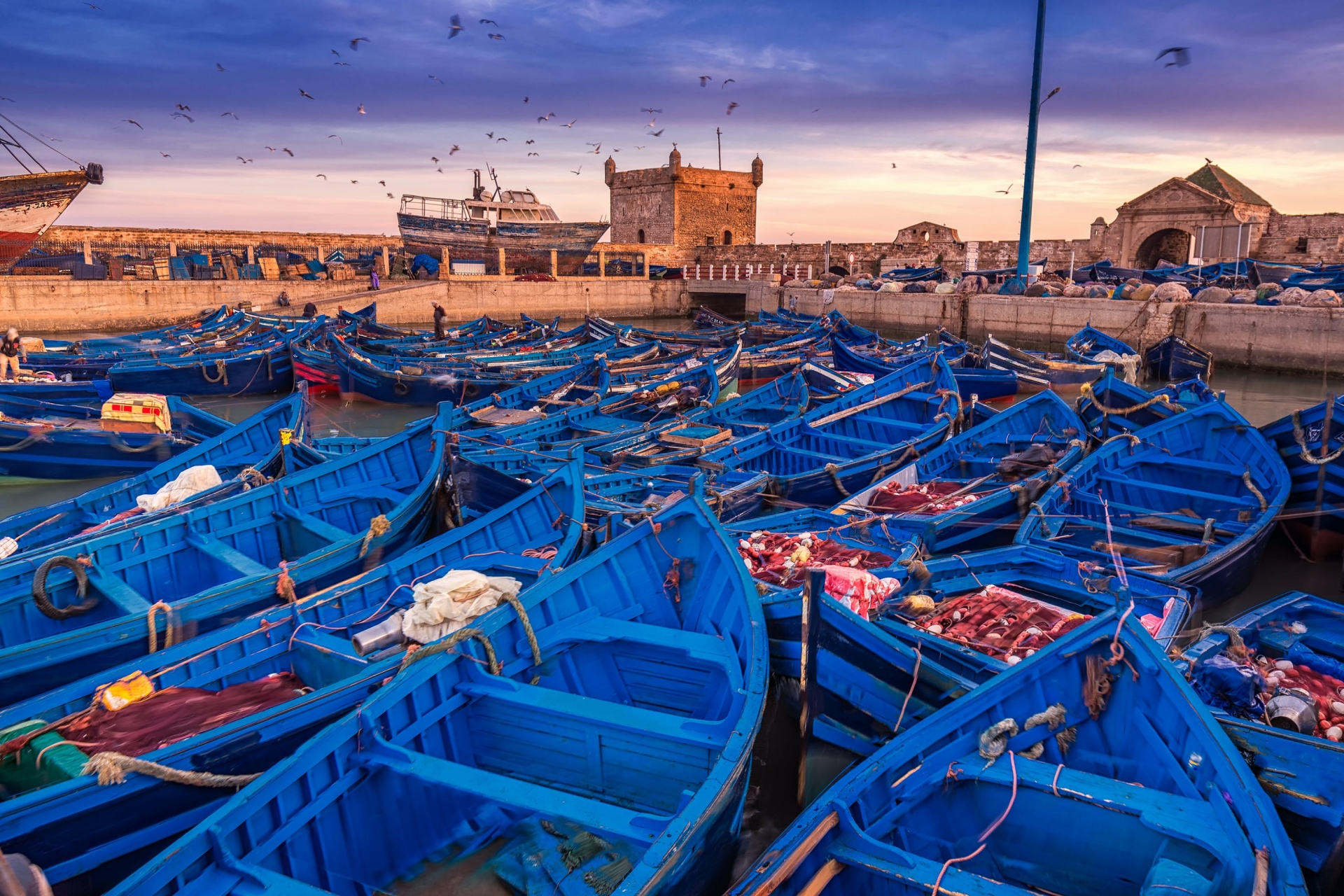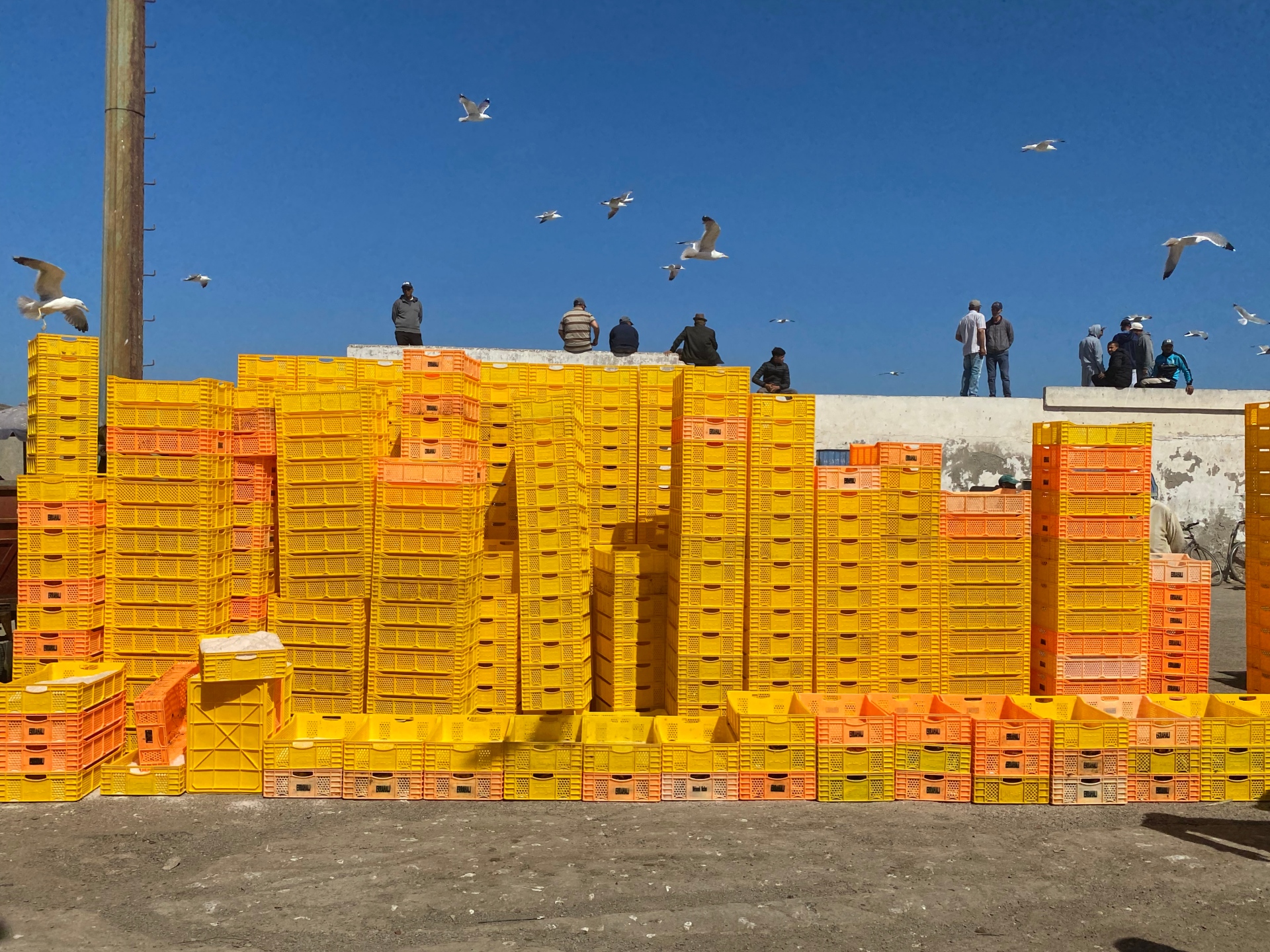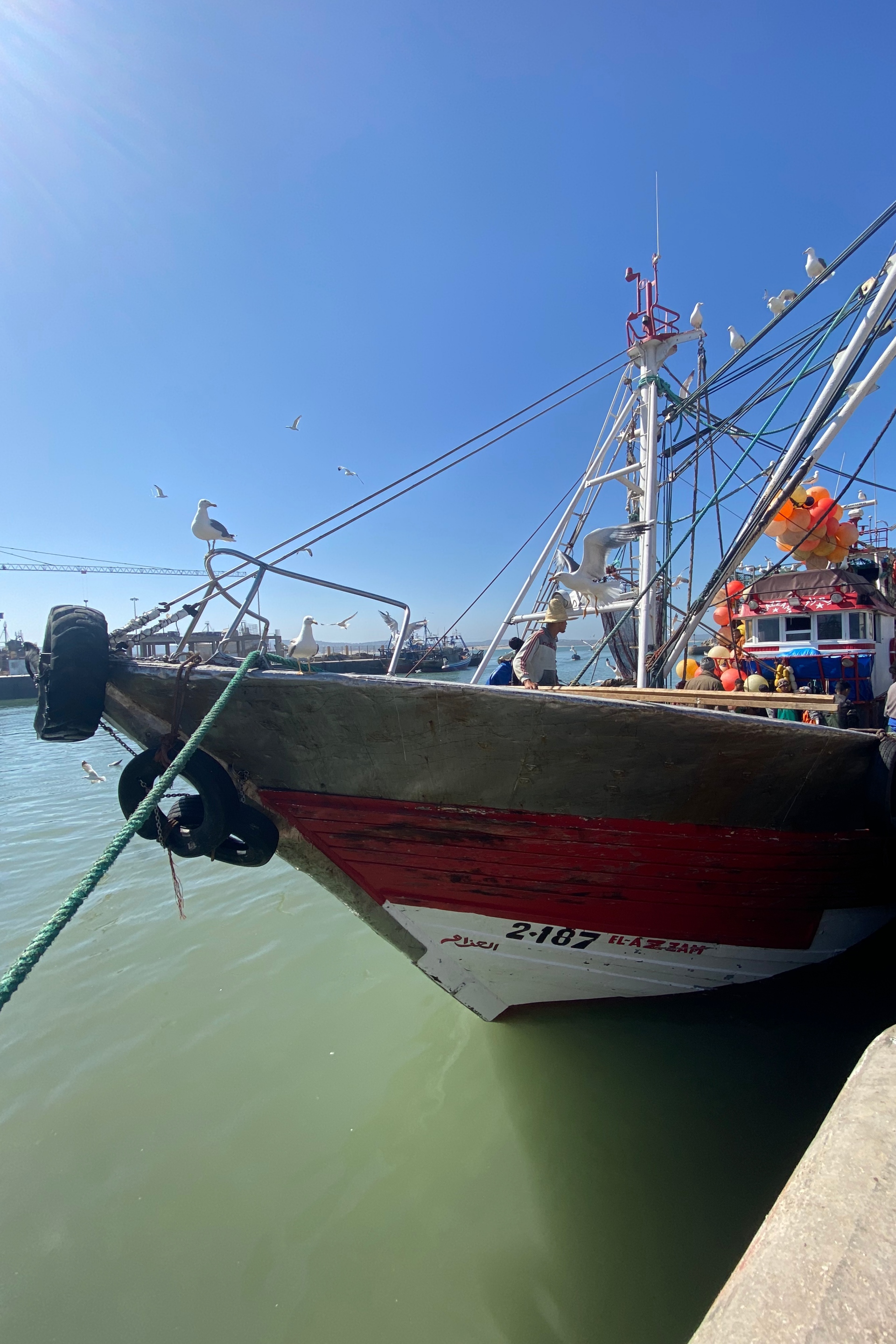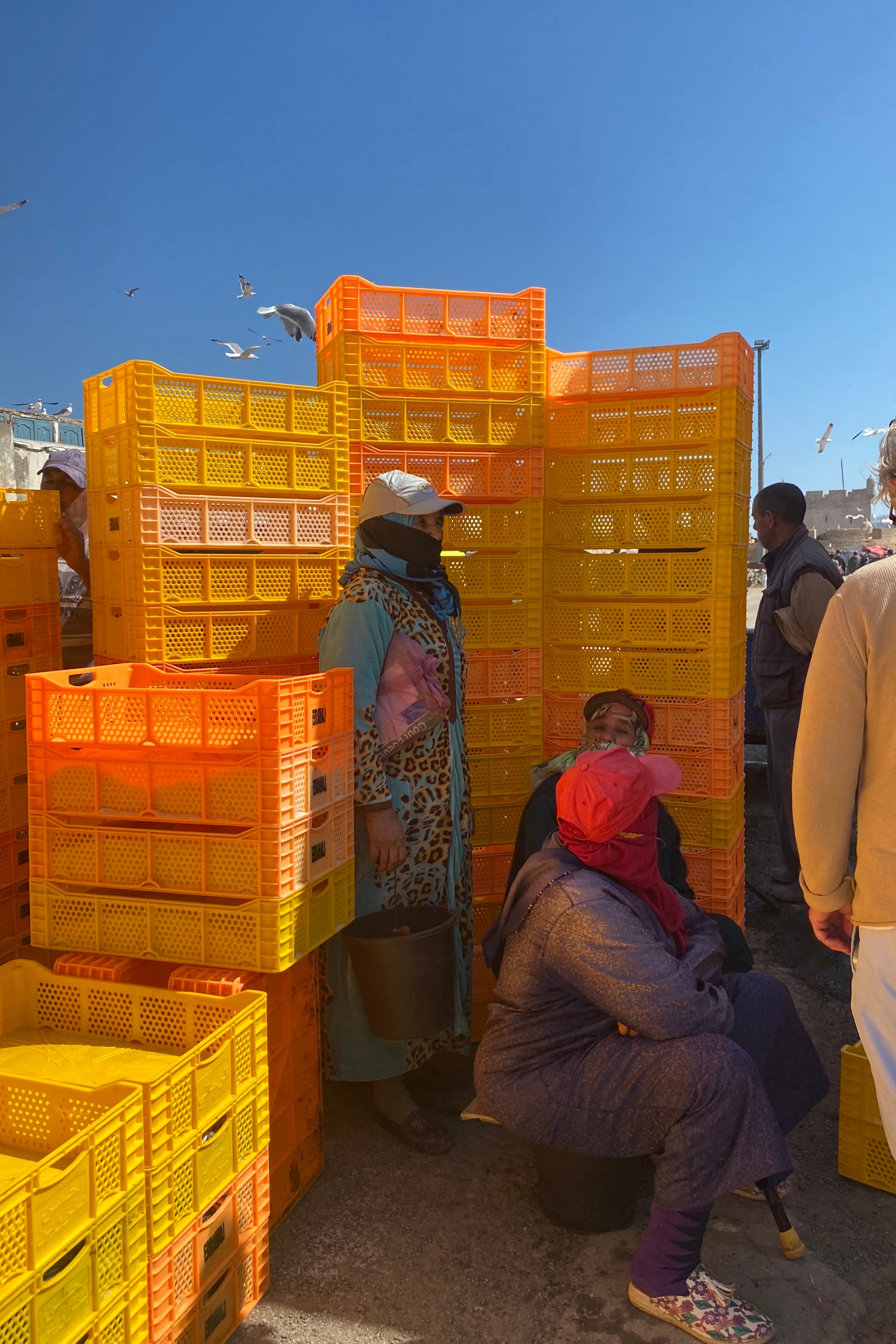 THE STAY
Salut Maroc 
This is a flamboyantly unique hotel in an 18th-century Jewish merchant's house that boldly wows from the second you step into the courtyard entry, and perfectly in tune with the dazzling, lively spirit of the town. Traditional Moroccan zellige – hand-cut tiles – cover the walls and floors in technicolour splendour alongside skilled Moroccan artisanal craftsmanship. A swirling cobalt-on-turquoise-on-navy tiled stairway takes you up to a wraparound balcony. Keep going up, and you'll hit the stunning colourful roof terrace strewn with bed frames and chairs painted in contrasting primary hues, crimson embroidered rugs, vintage textiles from the local souks, and sensational ocean views. Creative force, British-born hotelier Helen Howard clearly loves colour and is not afraid to use it.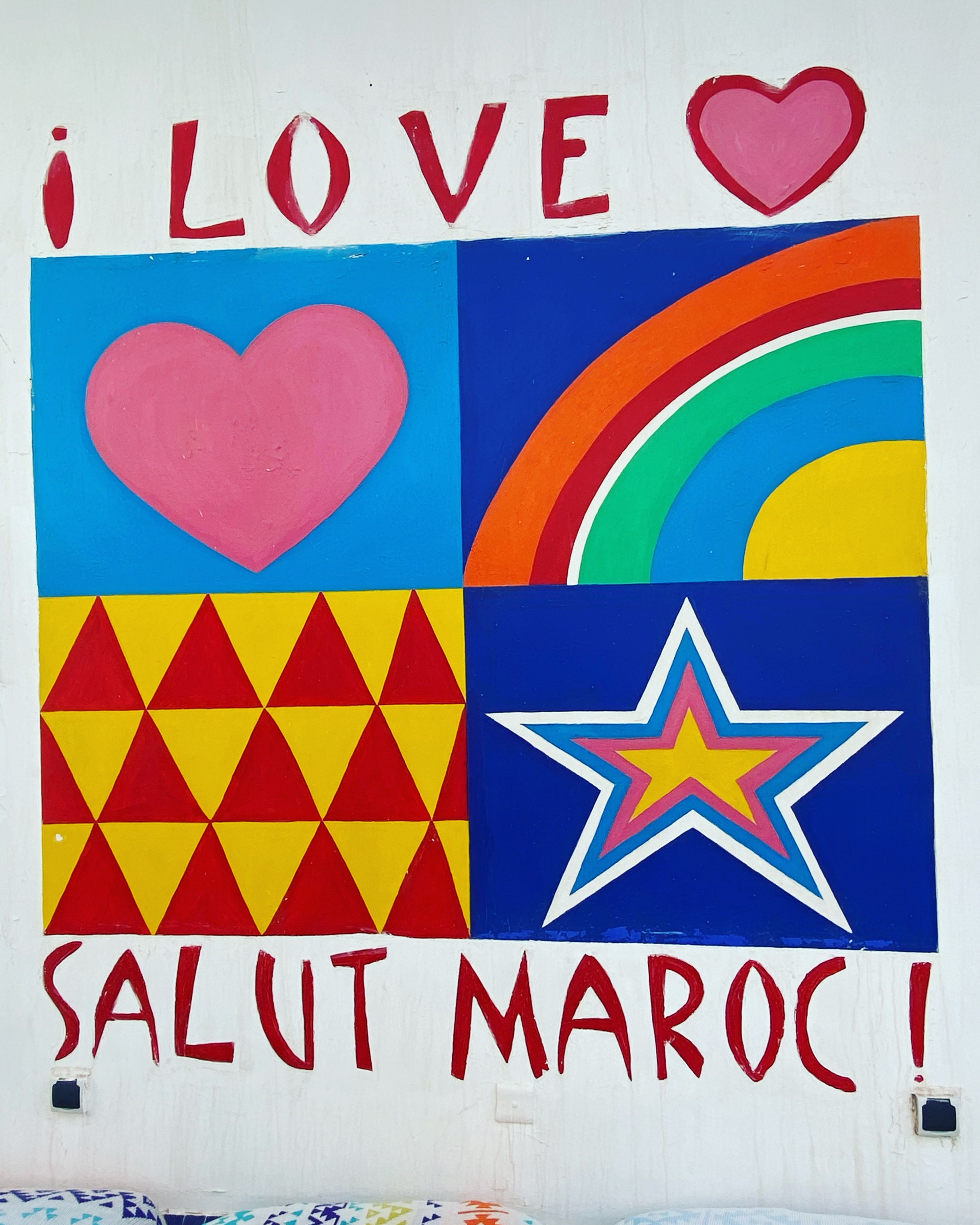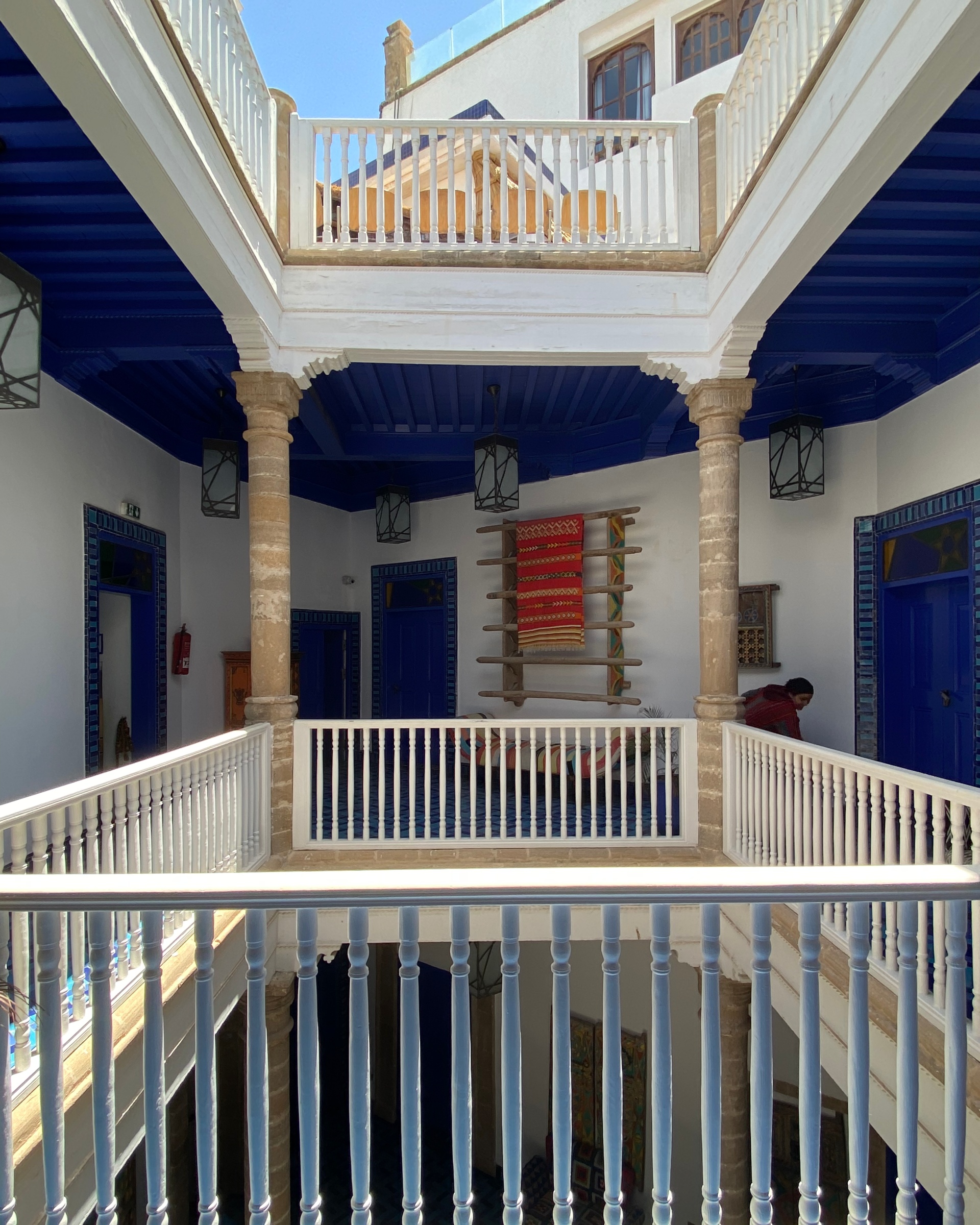 Depending on how psychedelic you like, your surroundings will determine your chosen room. Five of the eleven rooms have sea views, and several have hand-painted murals by roving artists from India, Chile and France. All have a free-standing copper bathtub. Peruse the website to help decide on the colour and pattern you prefer to dazzle you. The smaller rooms are tiny with even smaller bathrooms, so it's worth upgrading to one of the Safi, Tangier or Casablanca suites if you want plenty of space; suites have a living room warmed by a log fireplace welcome during storms and cooler evenings.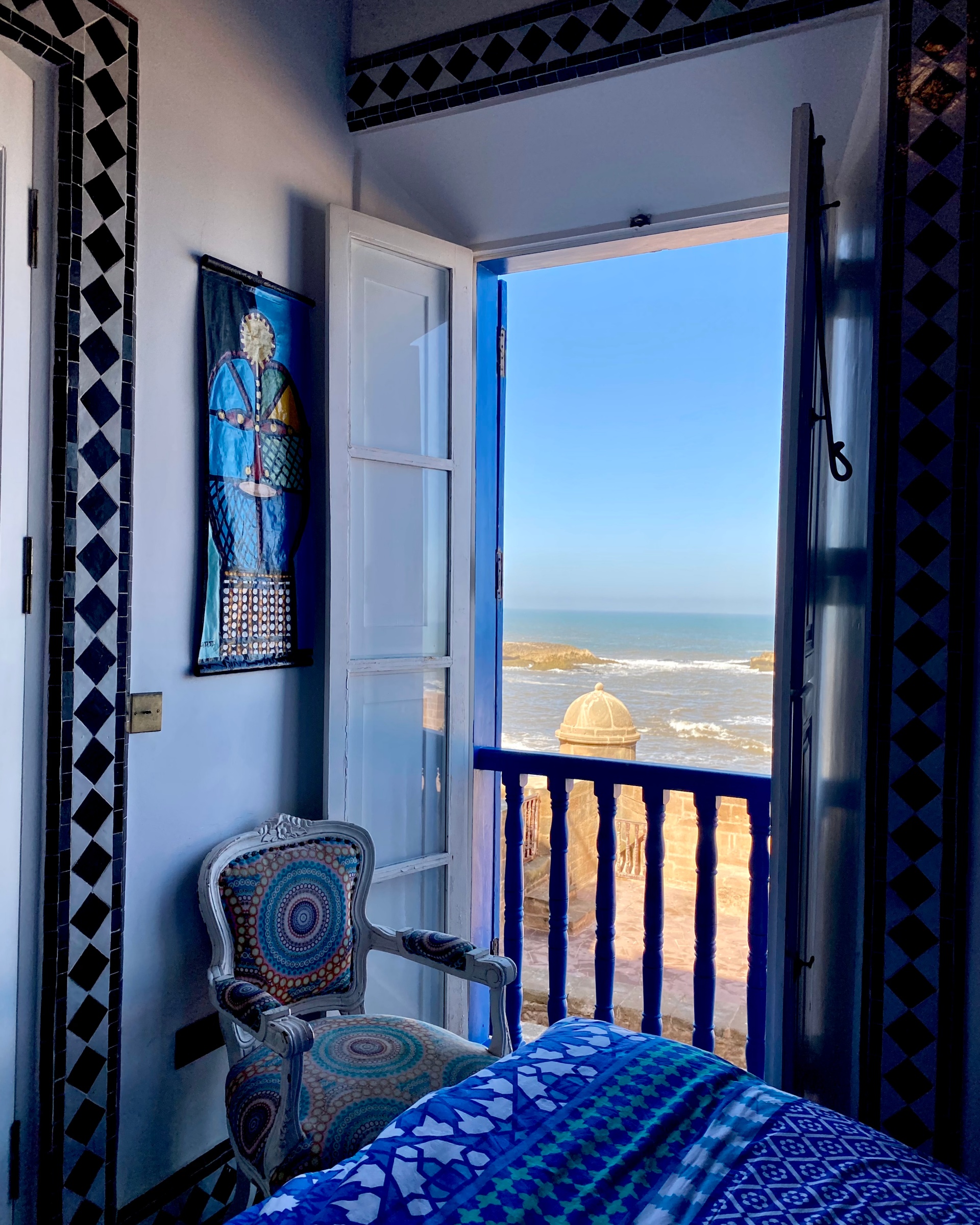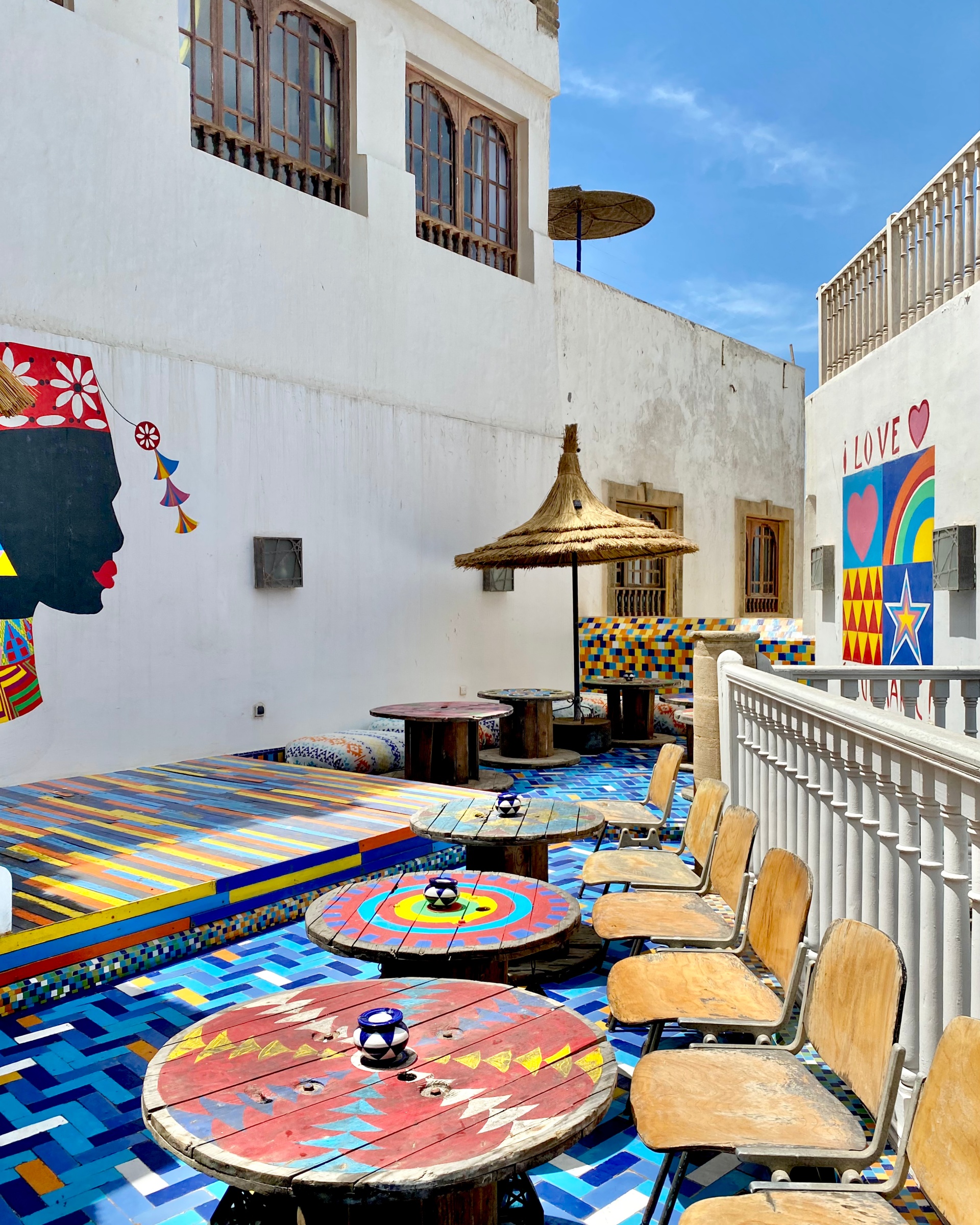 Start your day up on the roof with the incredible far-reaching ocean views, while the Atlantic breezes blow the cobwebs away as you feast on the generous traditional Moroccan breakfasts of bread and pastries, locally made preserves, feta, olives, and spicy Berber omelettes. The chefs fire up the charcoal grill for fish from the market and flame-grilled burgers for lunch and dinner. The tastiest vegetable couscous, seafood pastilla and delicately spiced beef tagine with seffa (Moroccan noodles) are all accompanied by live music at lunchtimes in July and August. Enjoy leisurely days strolling the souks, the galleries, walking the beach, people watching in the many cafes, sipping and sampling local delicacies along the way. Spend evenings in the hamman, get a massage before dinner, watch incredible sunsets and listen to live local Gnaoua music.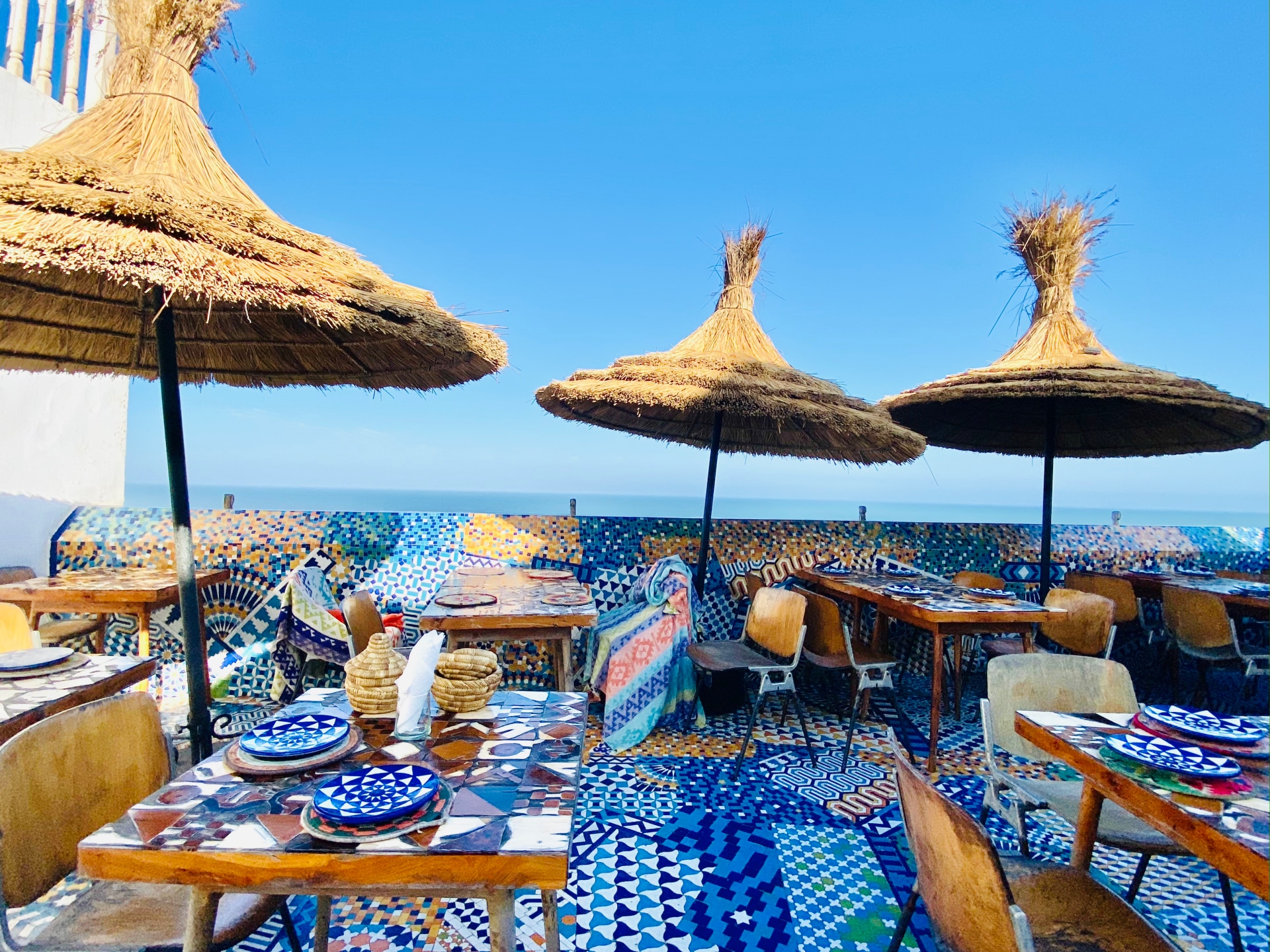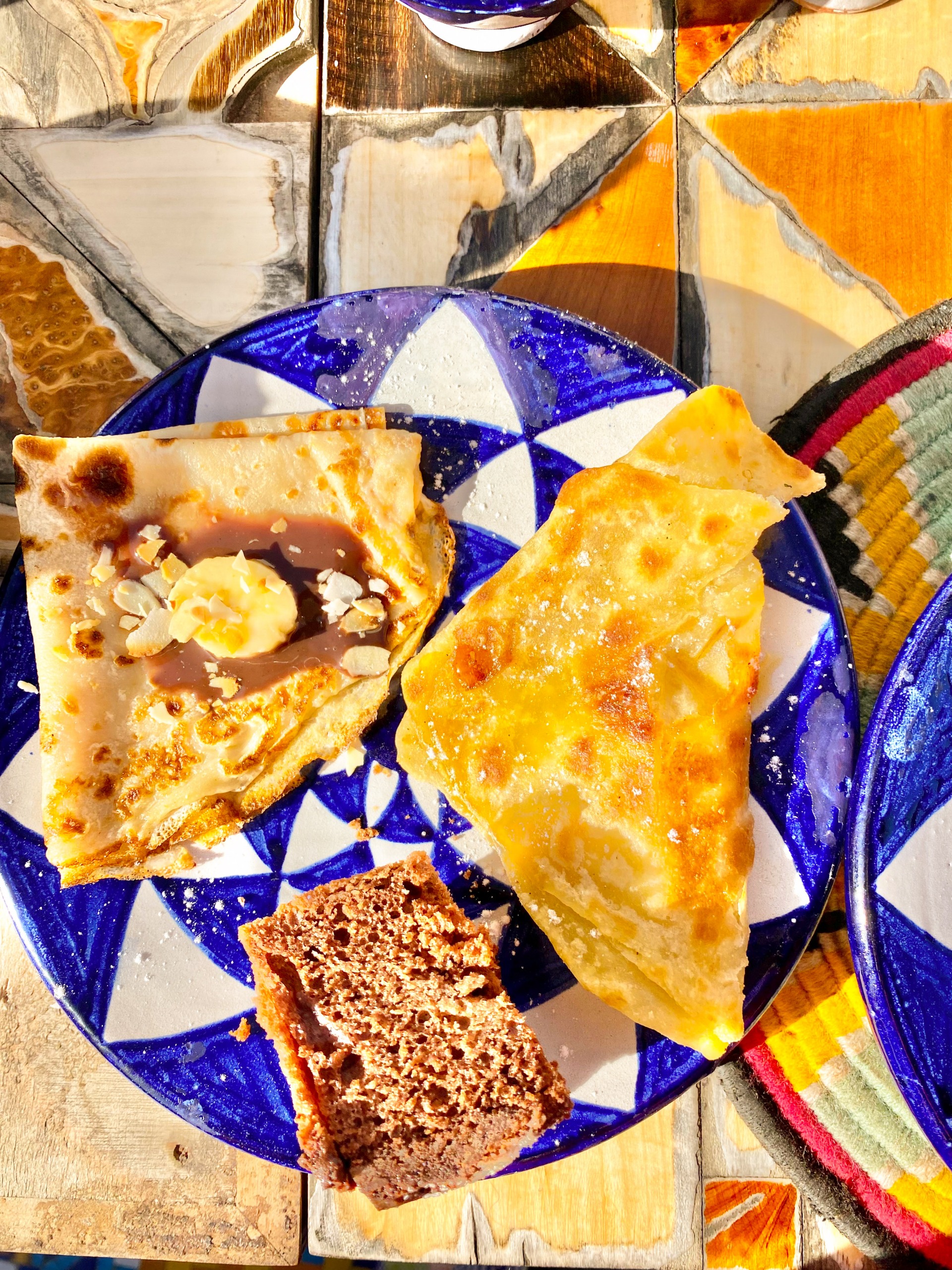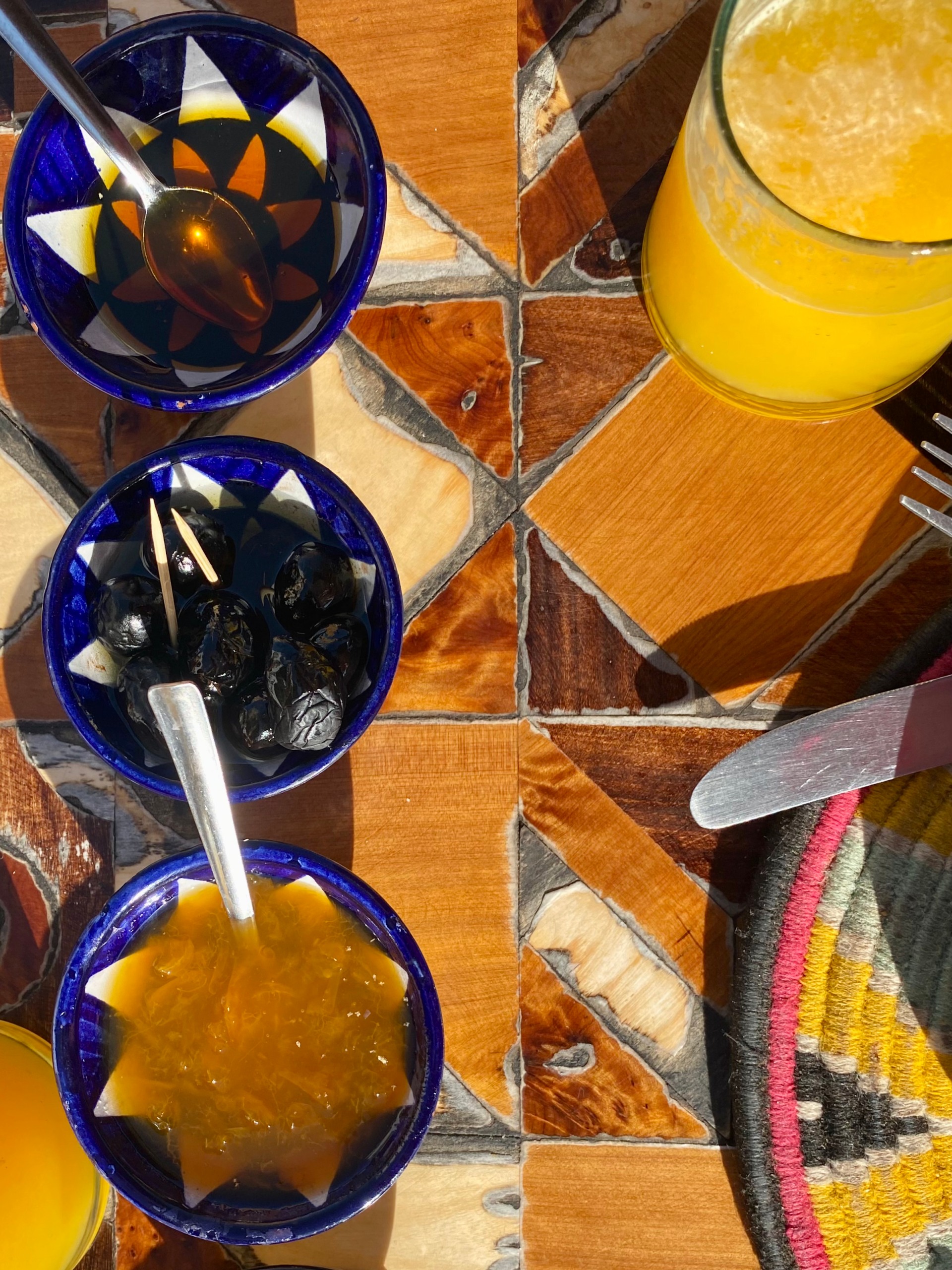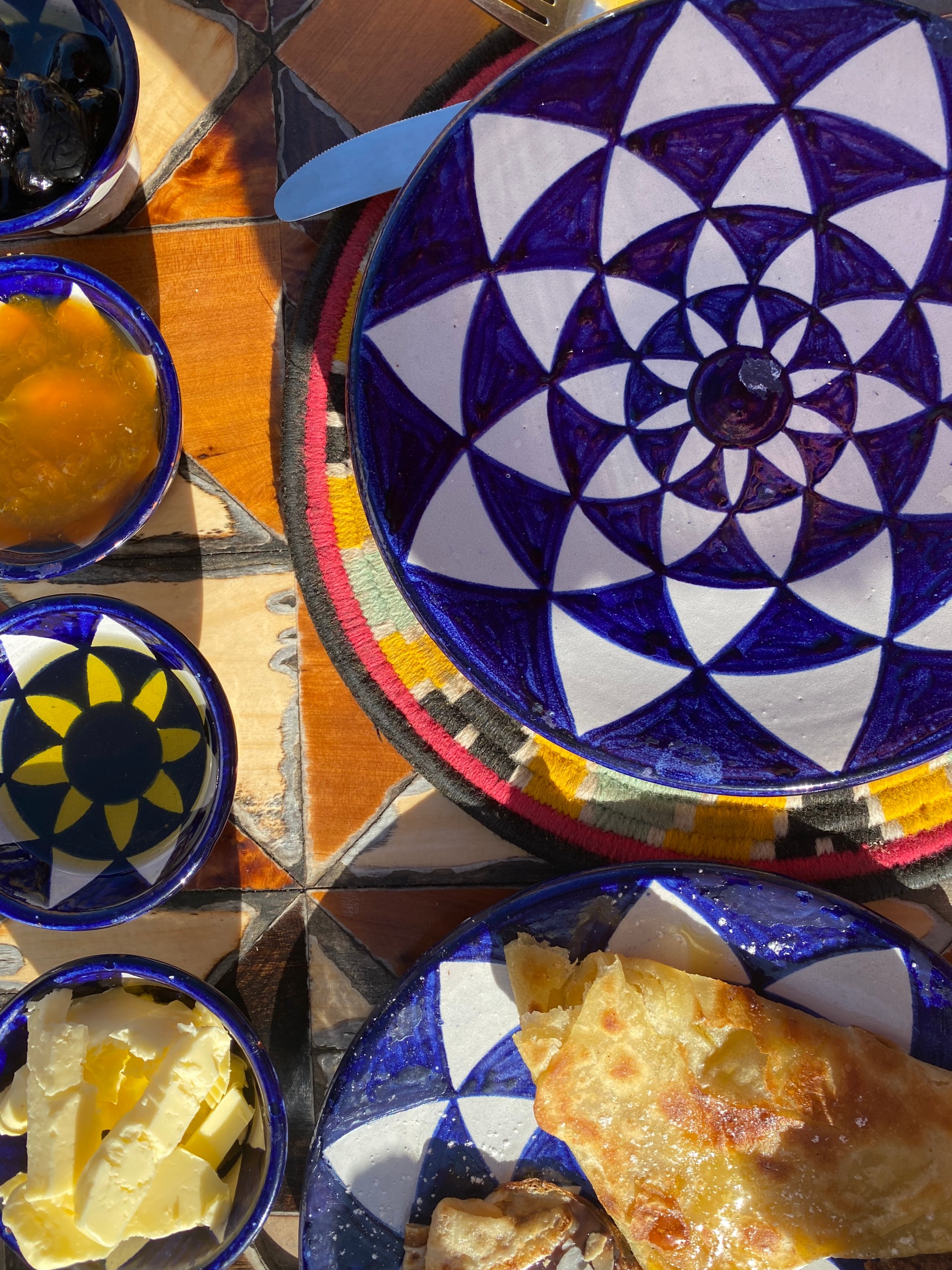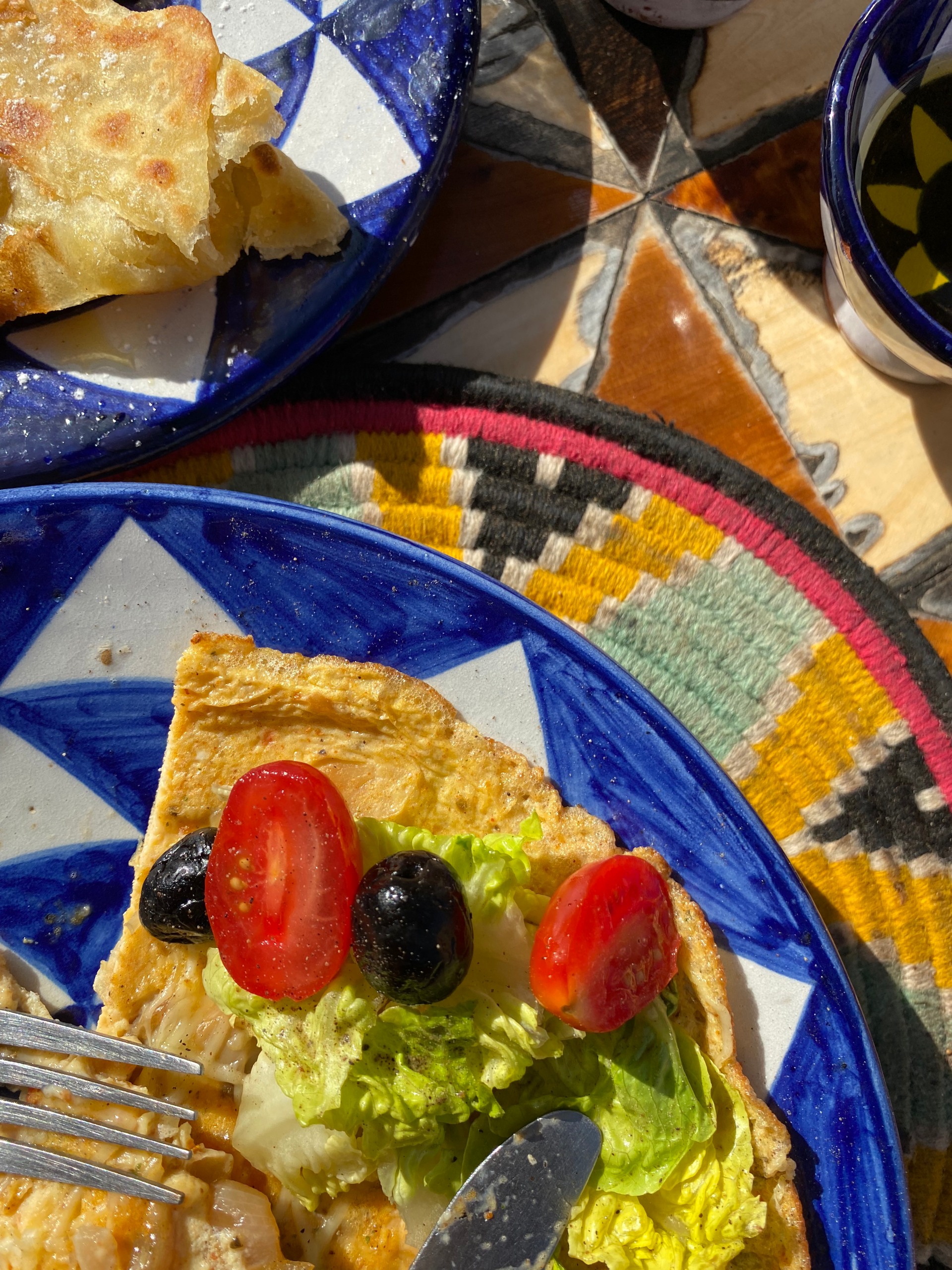 Villa Beldi
Five minutes along the coast from the town, Villa Beldi is a haven of peace and tranquillity. It is a charming boutique hotel and restaurant with eight individually designed bedrooms and suites combining raw materials, vintage furniture & traditional craft objects set in a lush garden.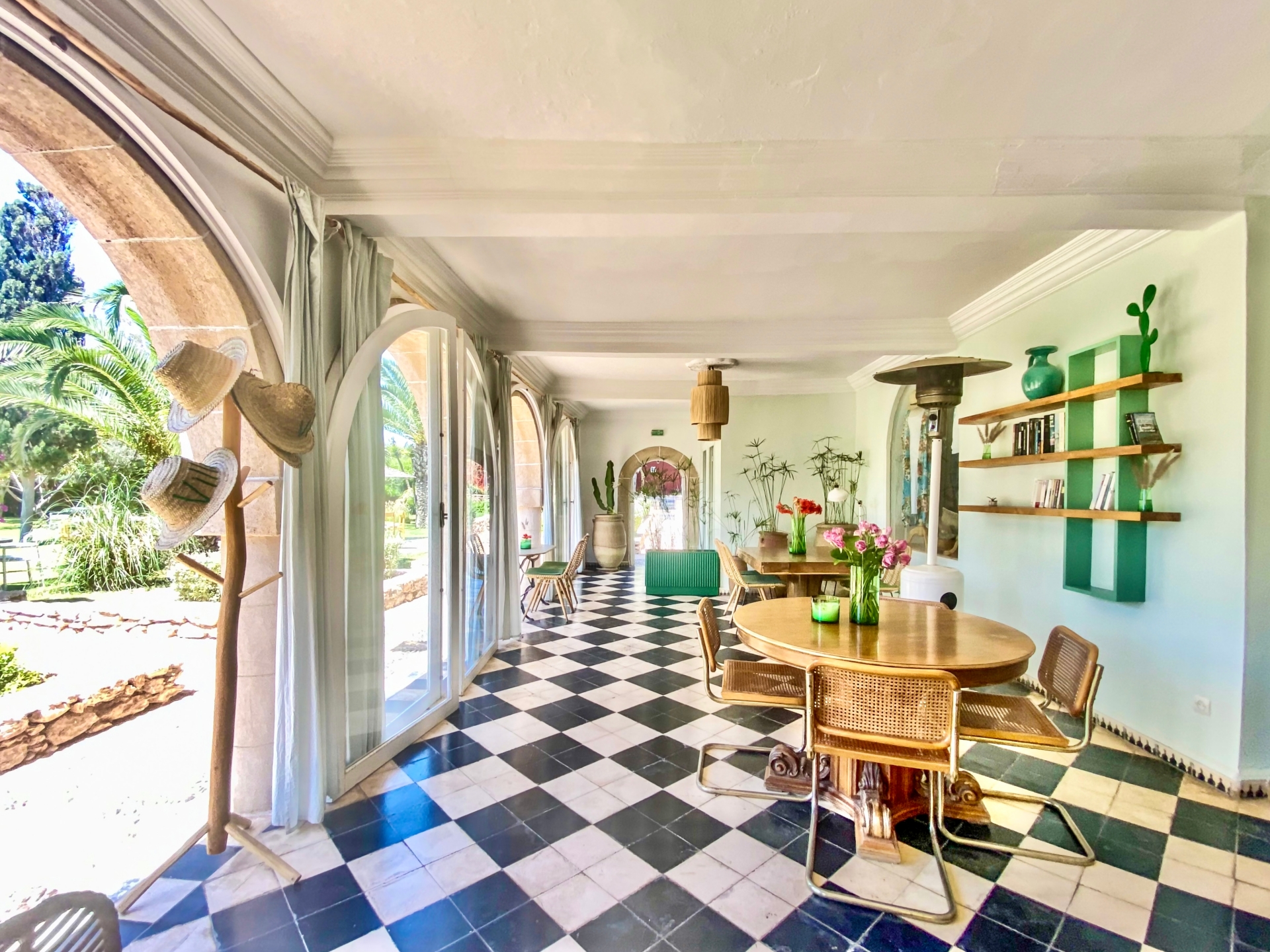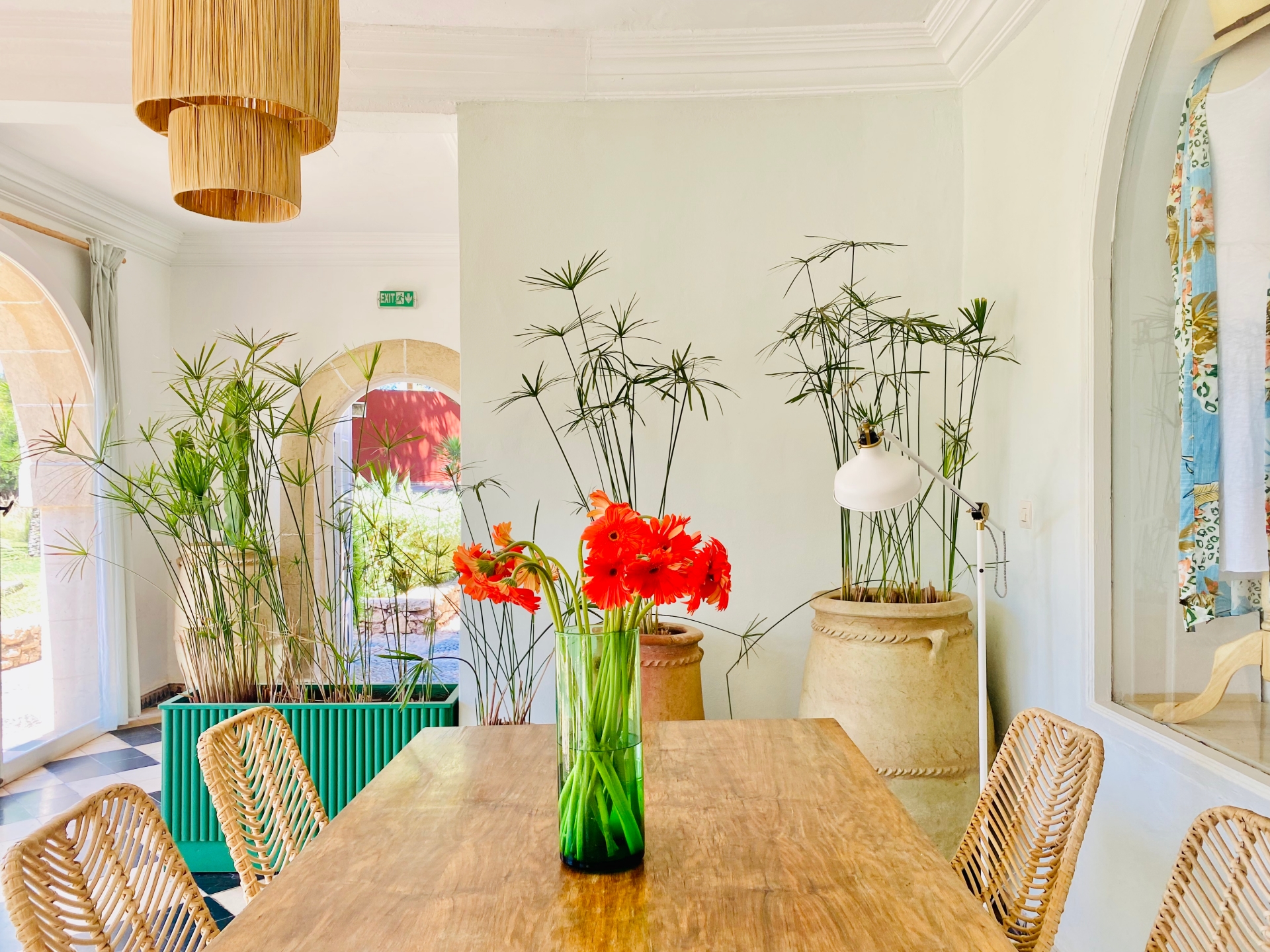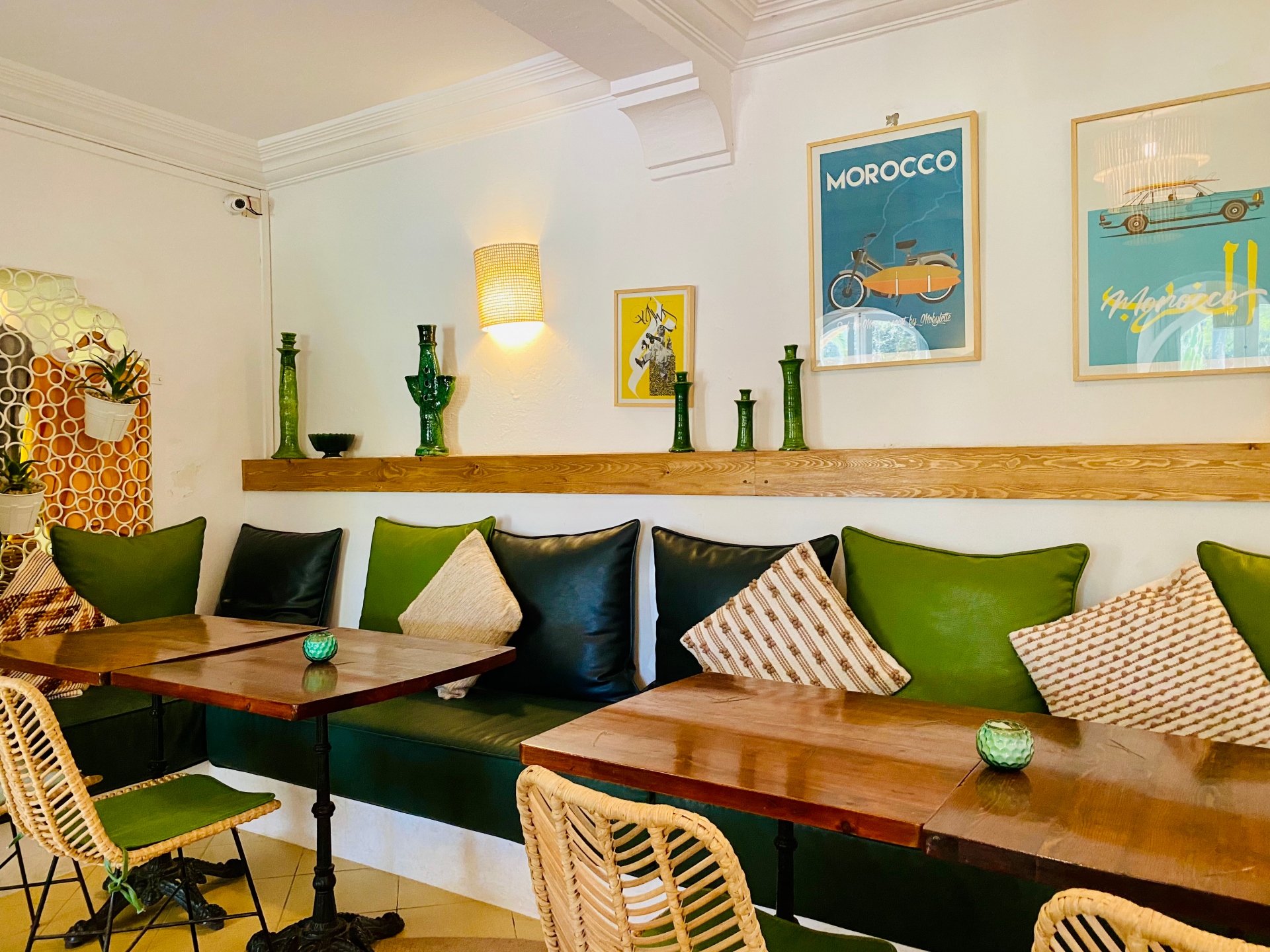 THE BOUTIQUE
The boutique pays tribute to "Made in Morocco" items, ready-to-wear collections, accessories and decorative objects from the Moroccan contemporary design scene.
THE RESTAURANT
Fusing freshness with creativity,  the restaurant offers a healthy, fresh and creative inventive cuisine of the souk and the ocean.
ESSAOUIRA HIGHLIGHTS
Caravan Cafe is stunningly gorgeous, unique and refreshingly eclectic - an art gallery, tea room and restaurant spread over a Riad arranged in a succession of private rooms. Each small living room has a unique style and opens onto a patio. On the top floor, there's a terrace, bar and lounge. Caravane Café is known for its killer rum punch and creative cooking - their eclectic menu blends south-east Asian staples with traditional French-Moroccan cuisine.  Expect live Gnawa music to be the soundtrack of your evening, while obscure magicians play old-school tricks and fire-dancers literally set the restaurant alight.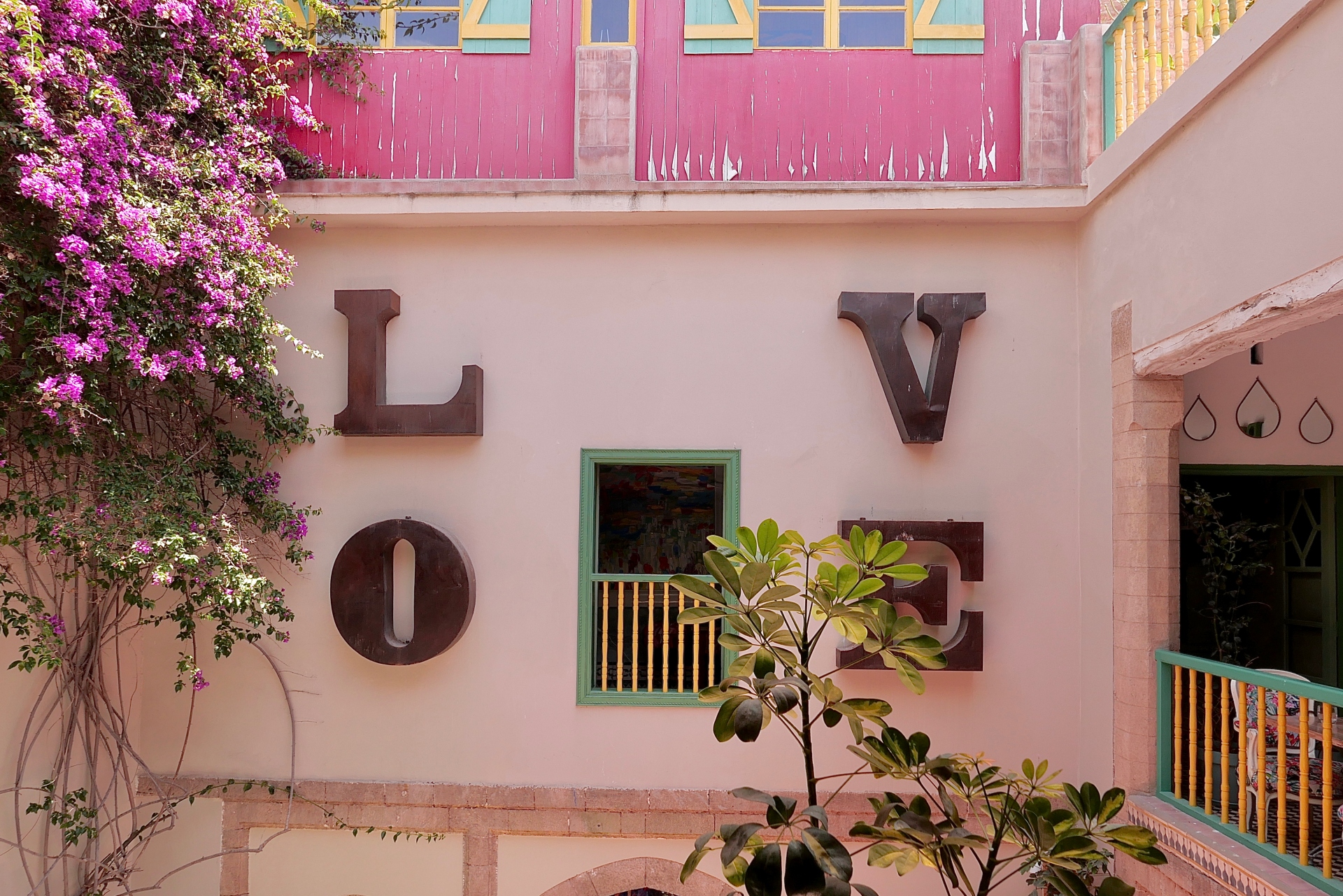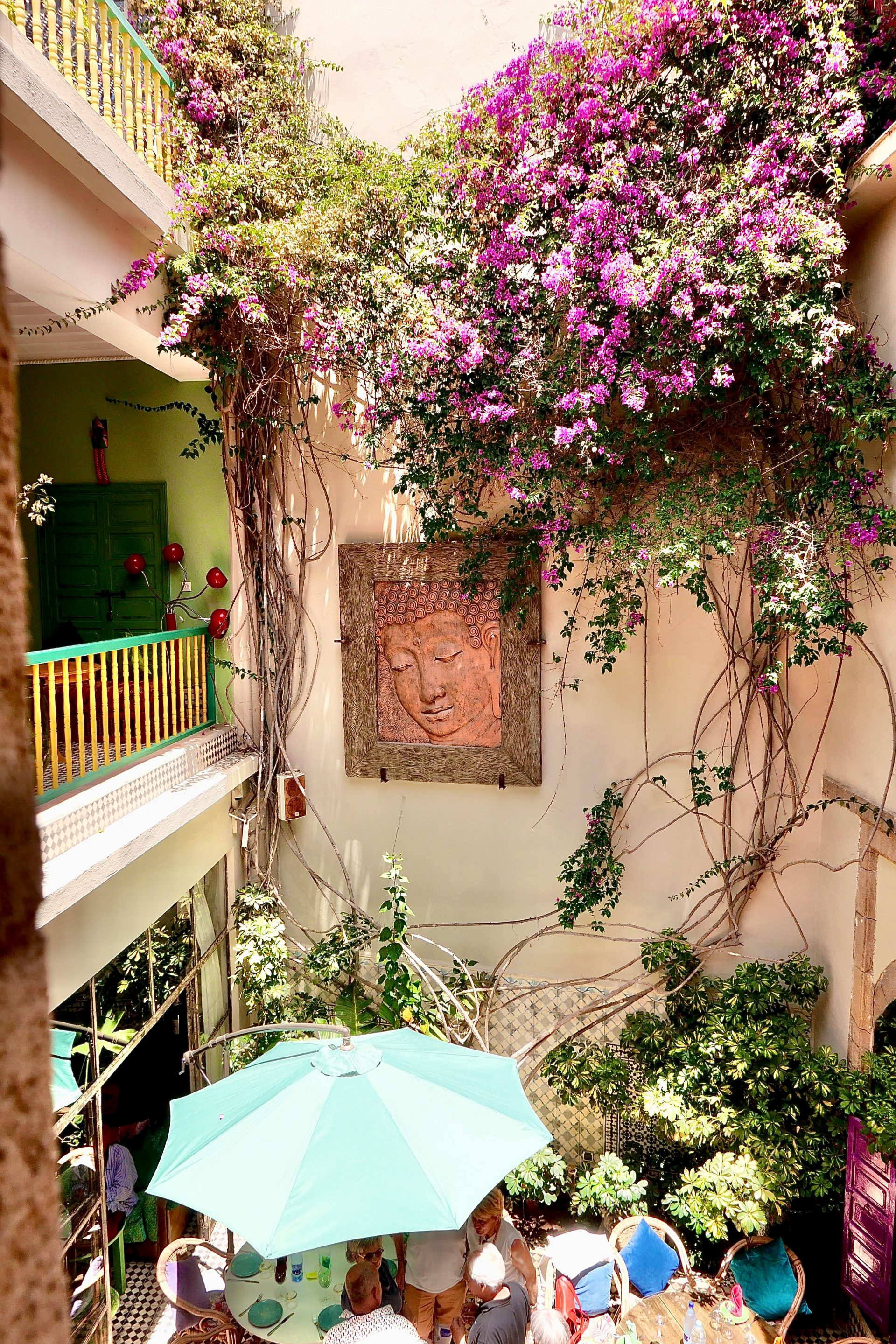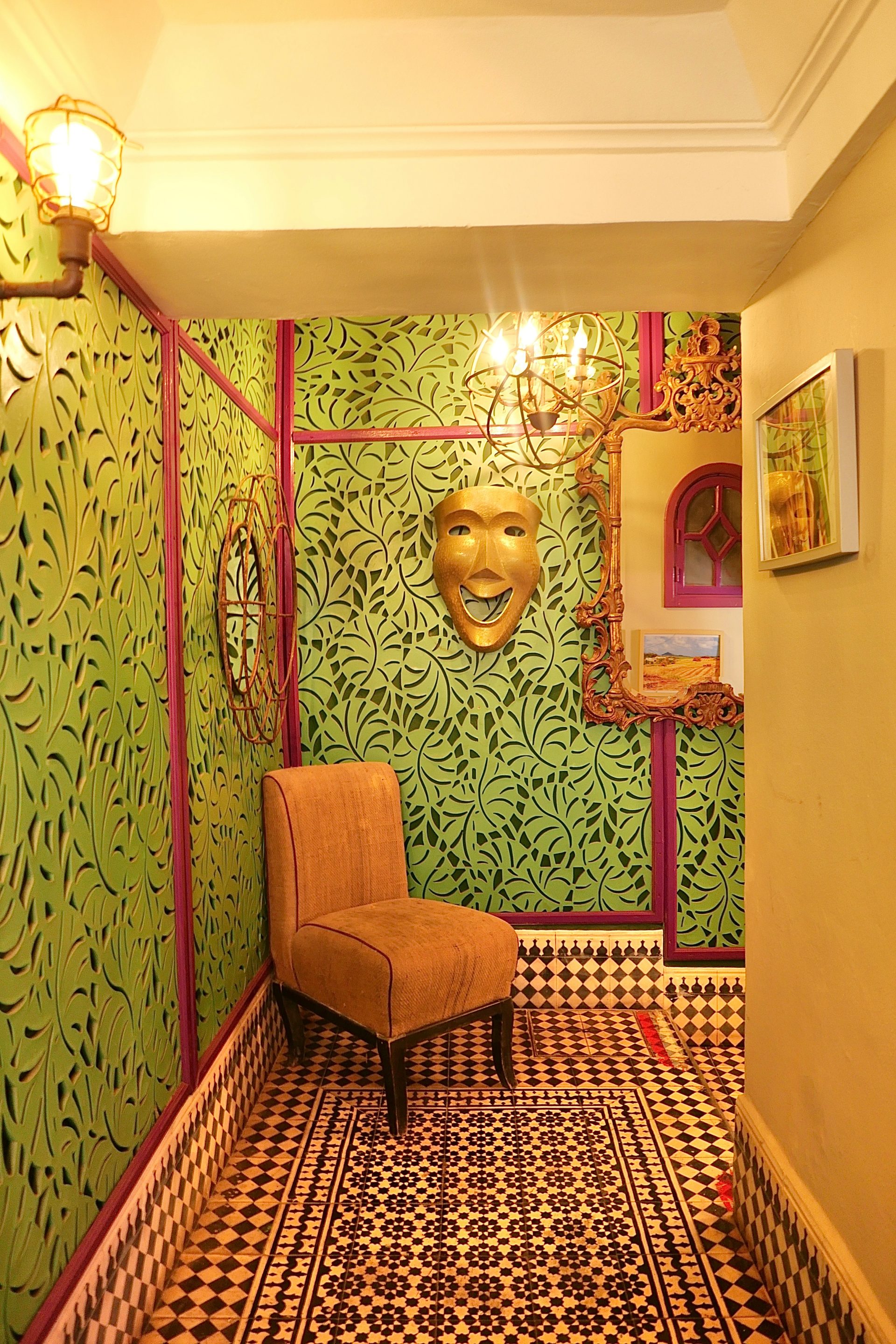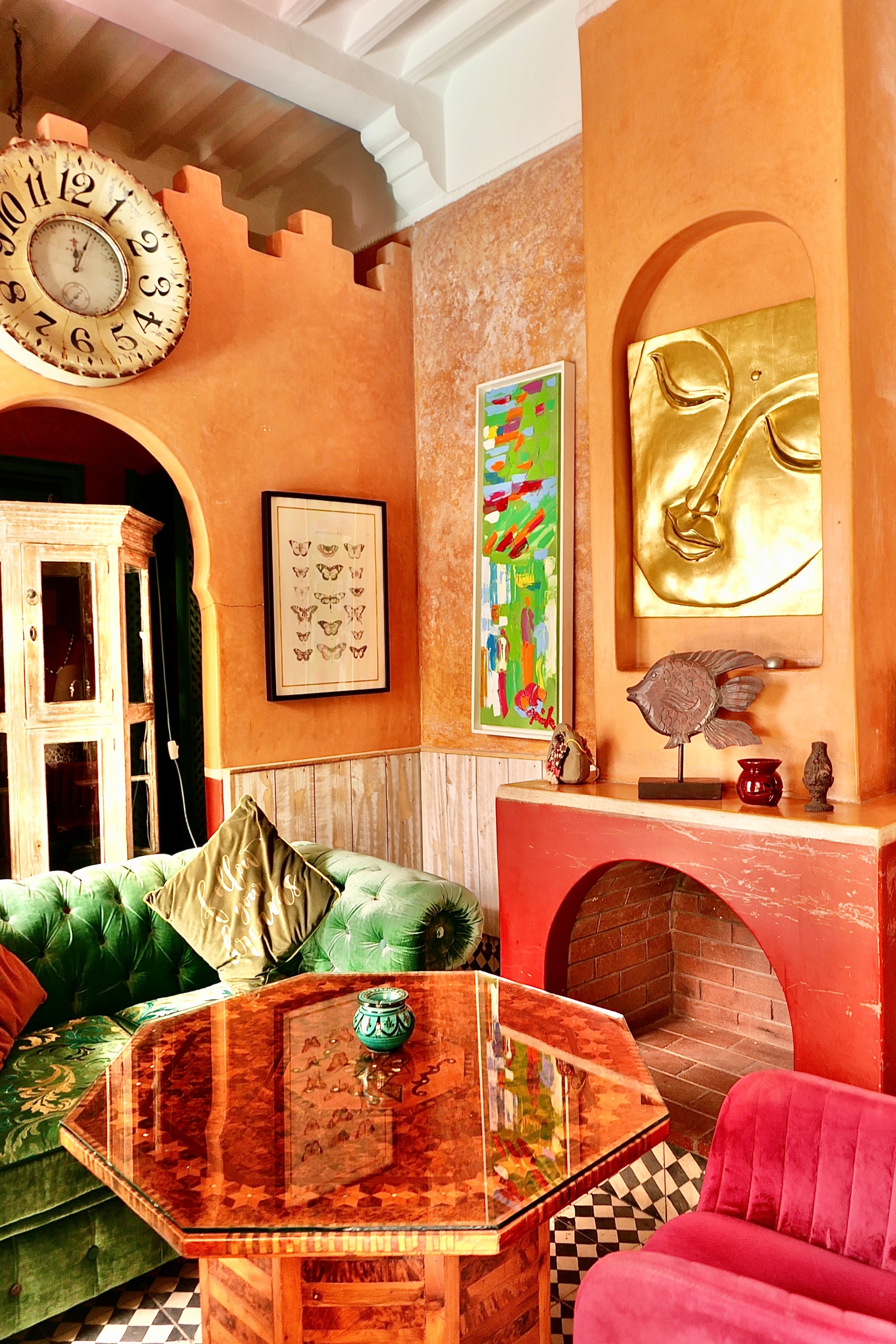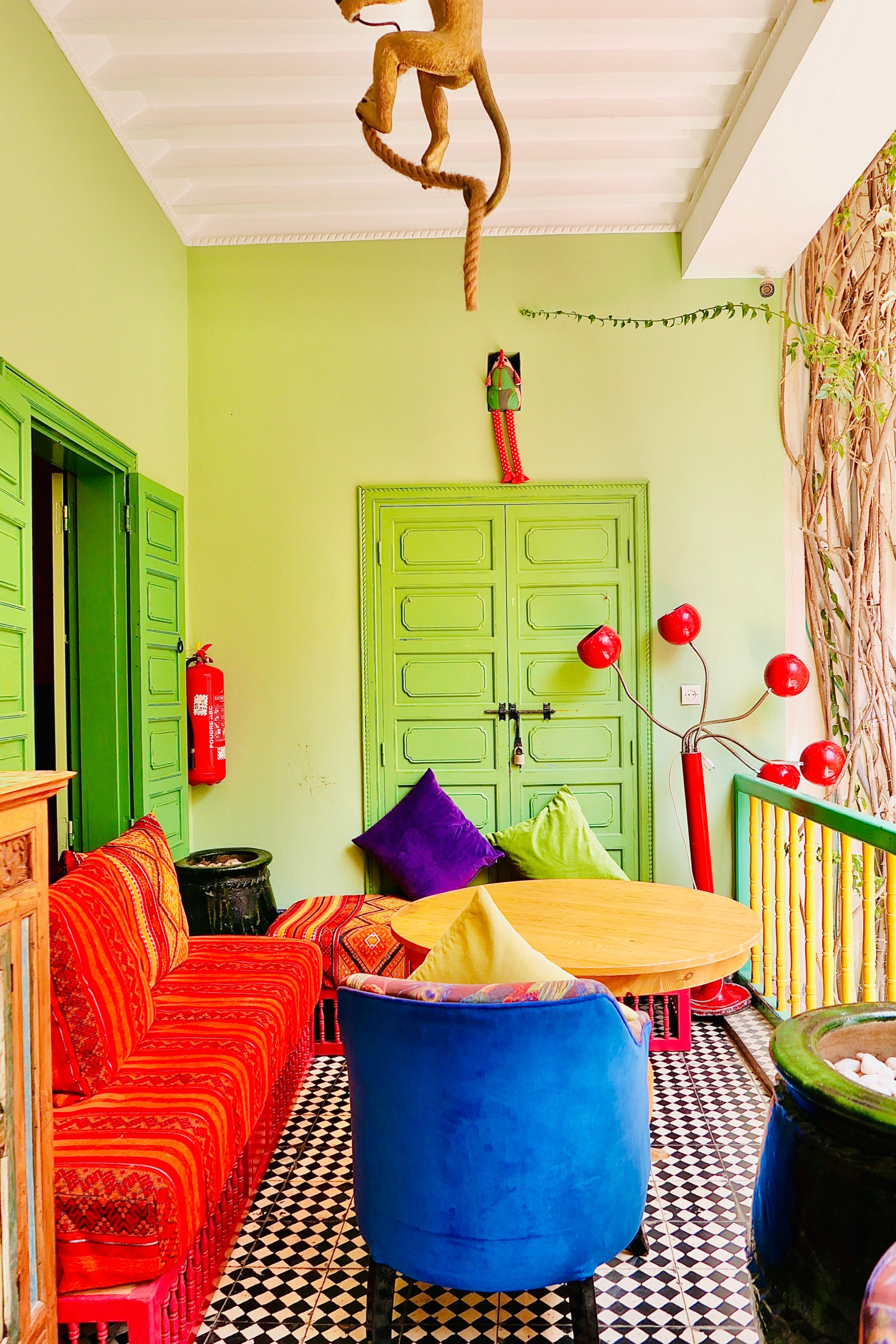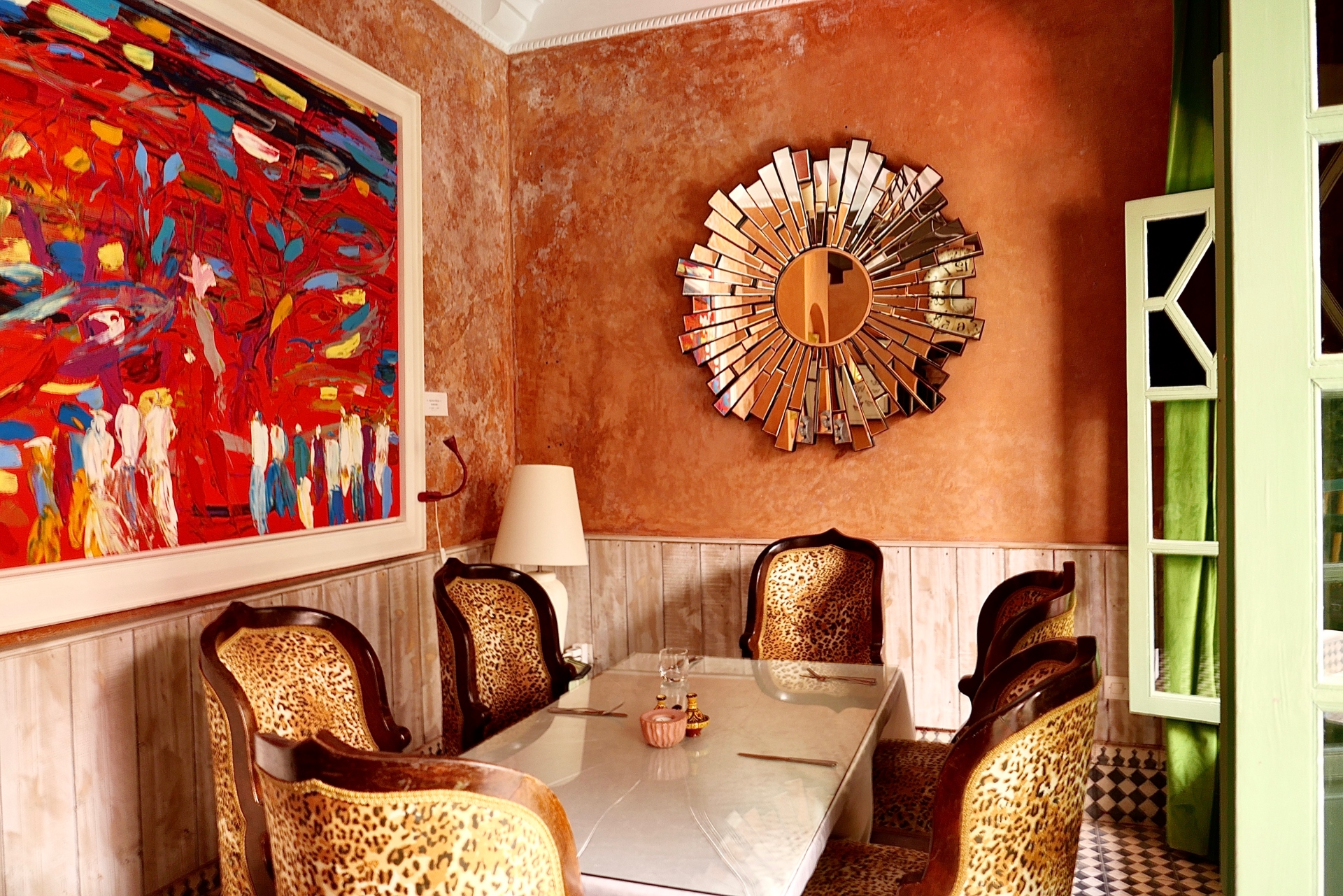 Umia is sleek, contemporary, and intimate, with excellent flavourful and beautifully presented Mediterranean food, not to be missed. If they have in on the menu, the steamed clams, and razor clams, scallops, and Blue Lobster ravioli, are all delectable, as is the fig salad and burrata, grilled watermelon and feta, quid carpaccio, monkfish, swordfish…as well as the delicious Beef Wellington tenderloin, and delectable lemon pie, all of it! Don't forget the cocktails, and great wines. The Moroccan born owner Djamal and his French wife Bibi are just lovely, and help with serving the guests, helping with menu selections and ensuring you have a wonderful experience. Everything about this place is very cool.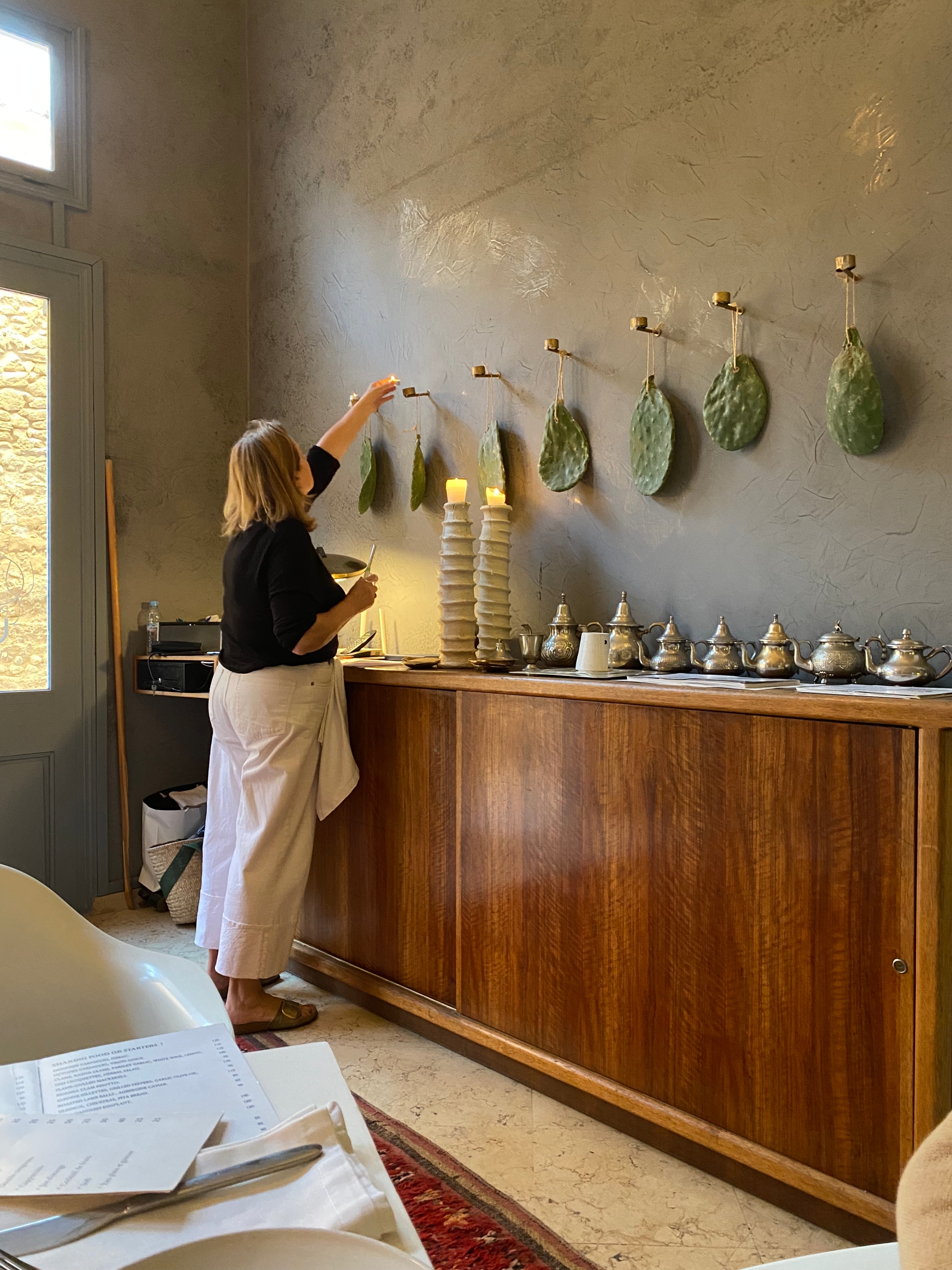 Minimal Concept Store
Brigitte Bevilacqua, the co-owner of Umia, works with local artisans creating and curating a contemporary collection that is 100% Moroccan made for her gorgeous store which includes jewellery, fashion art, and homewares. (situated next to Salut Maroc).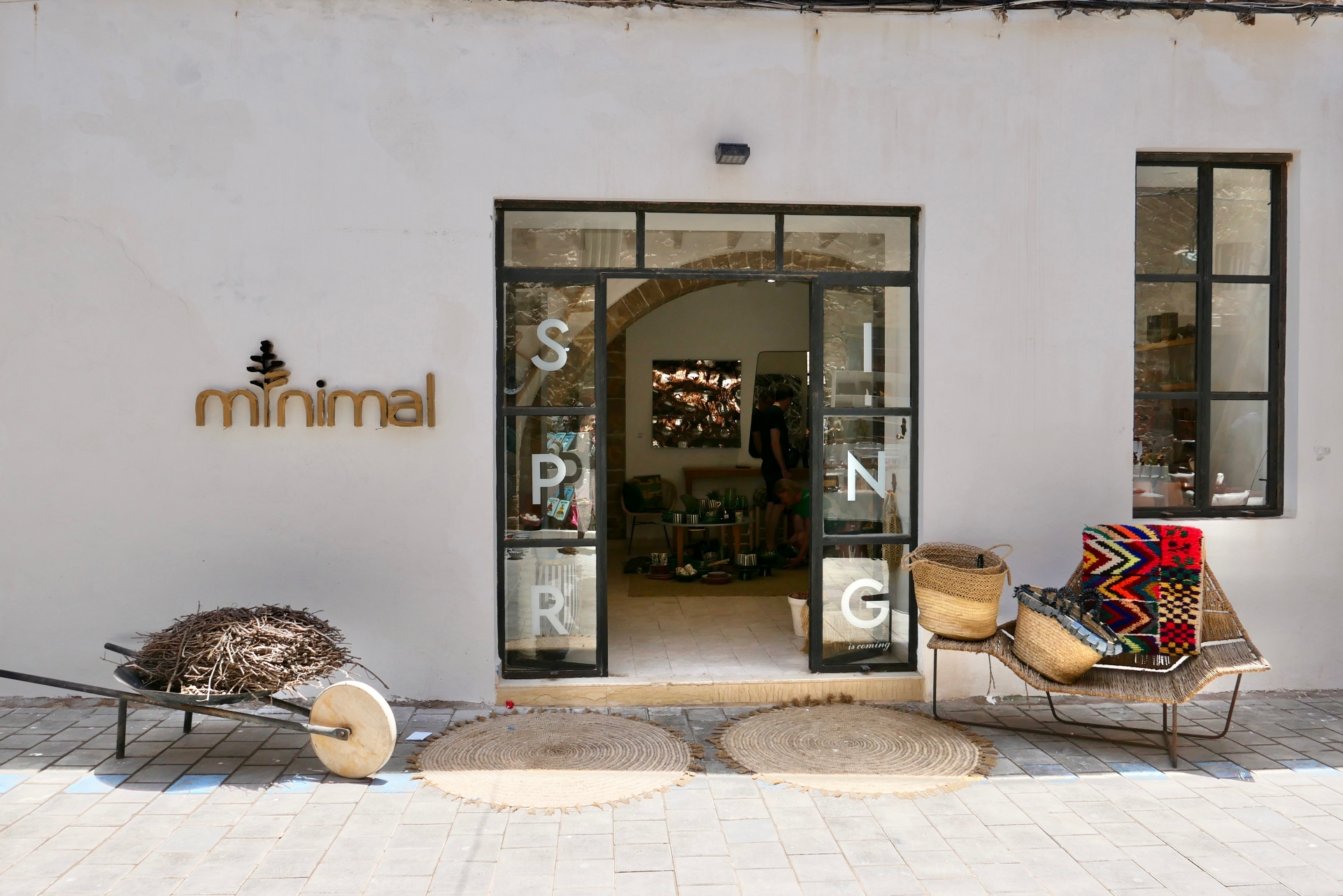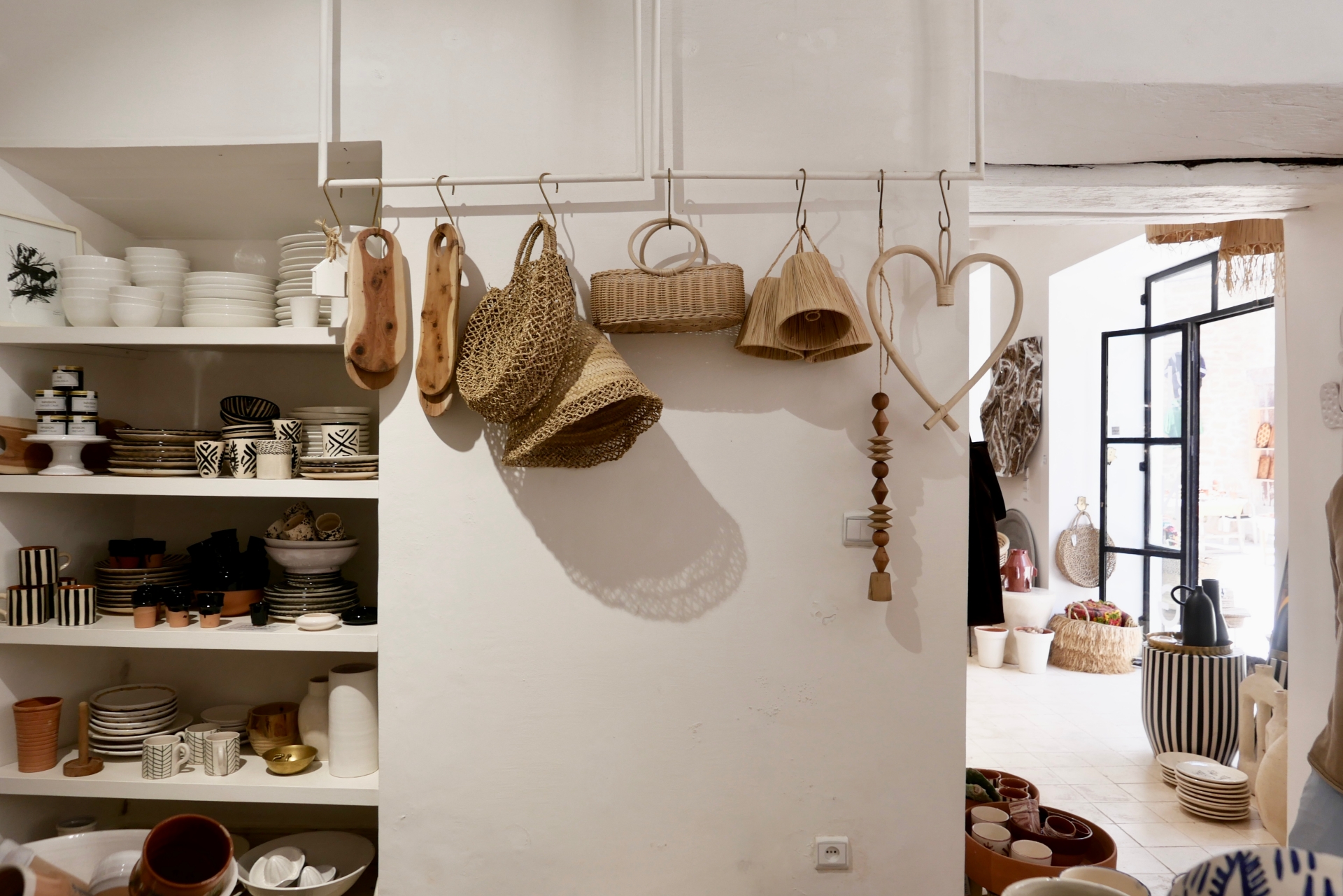 Koulchi Concept Store
Topped by a roof-terrace café, this tall medina riad is filled with covetable Moroccan design: bags, blankets, carpets, ceramics and movie posters. A real eco-chic Ali Baba's cave, with Beldi glasses, embroidered cushions, accessories and lighting, pottery, walnut wood, and Tamegroute candle holders, they are all hand made by local artisans in a traditional way. (Situated near the Caravan Cafe)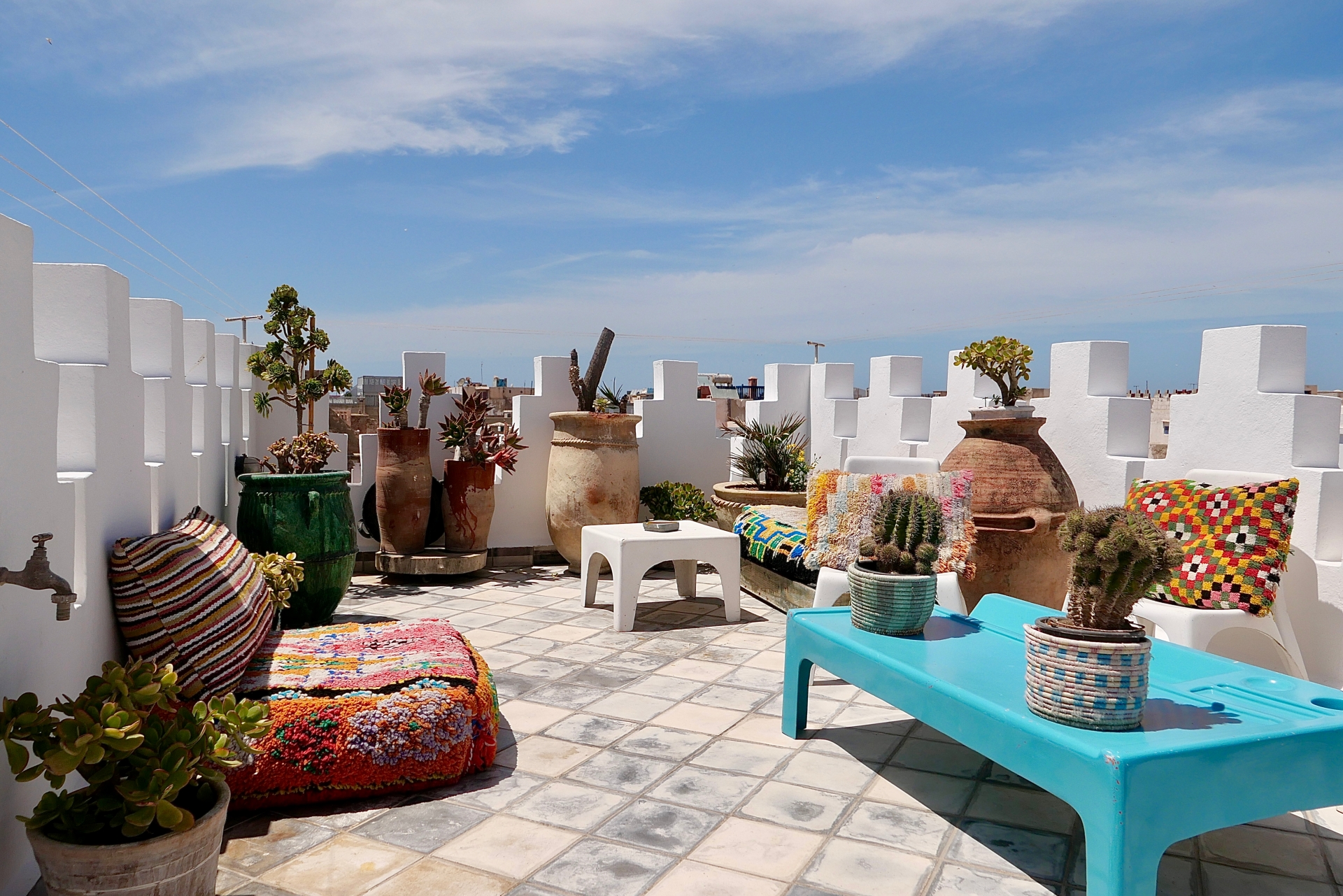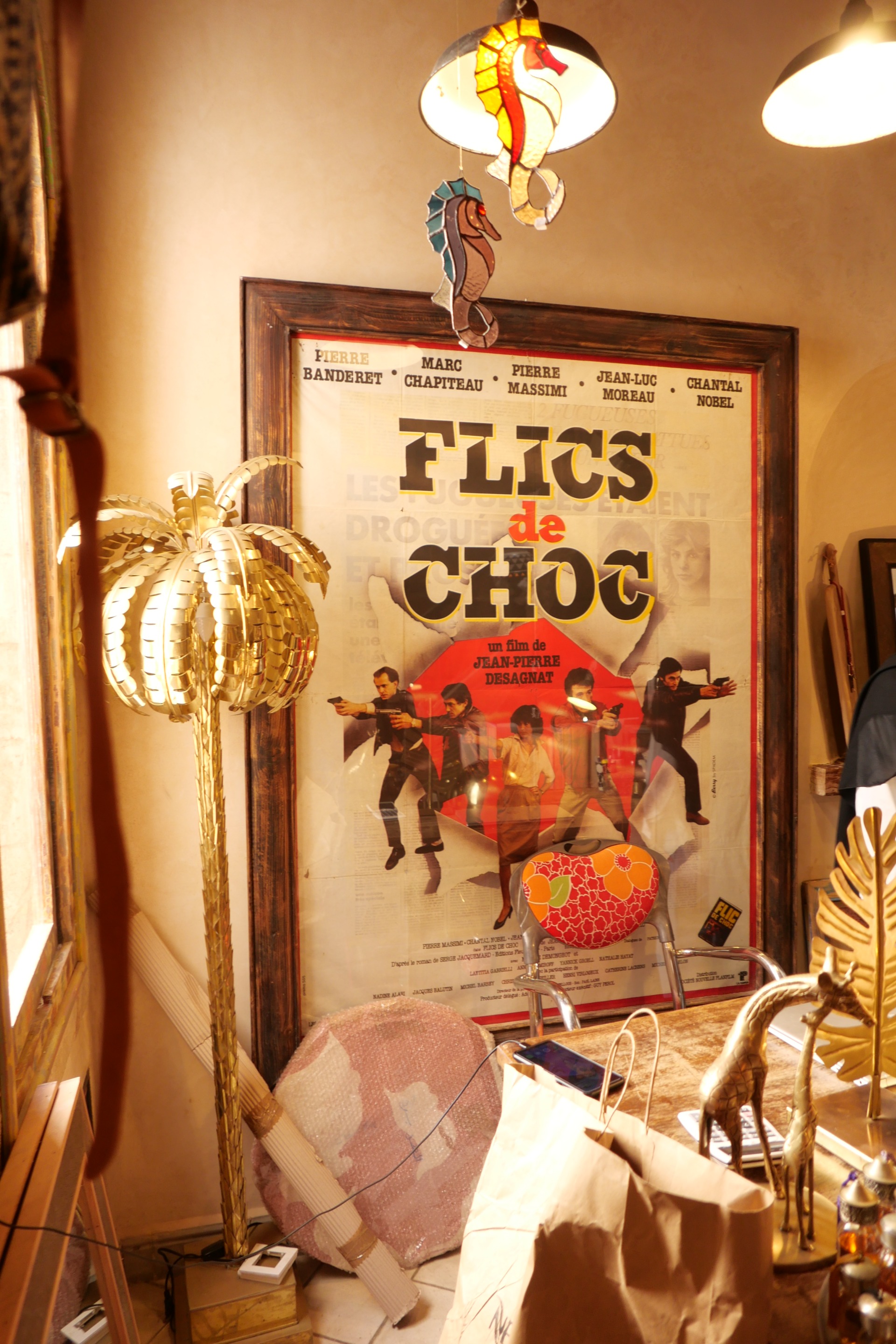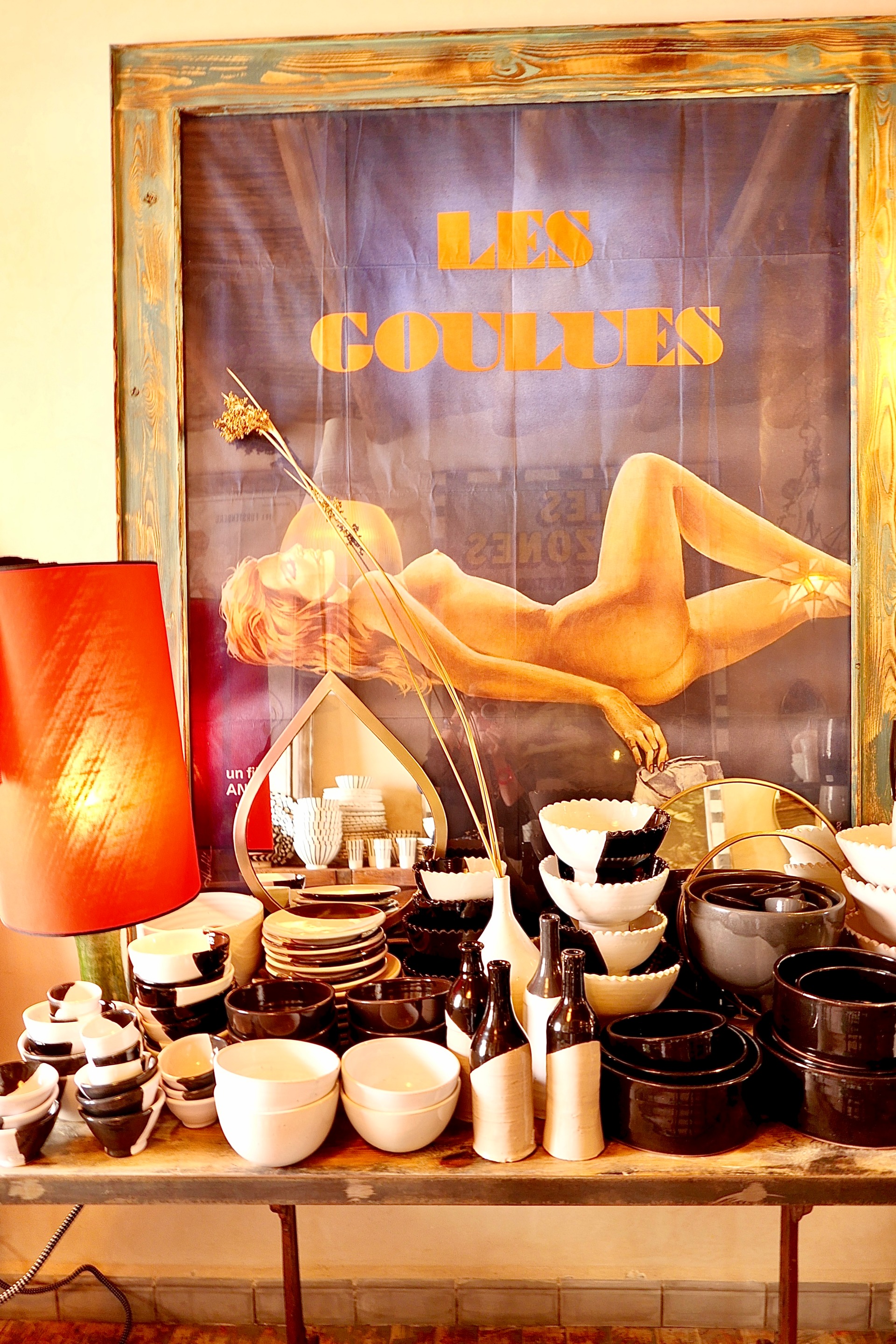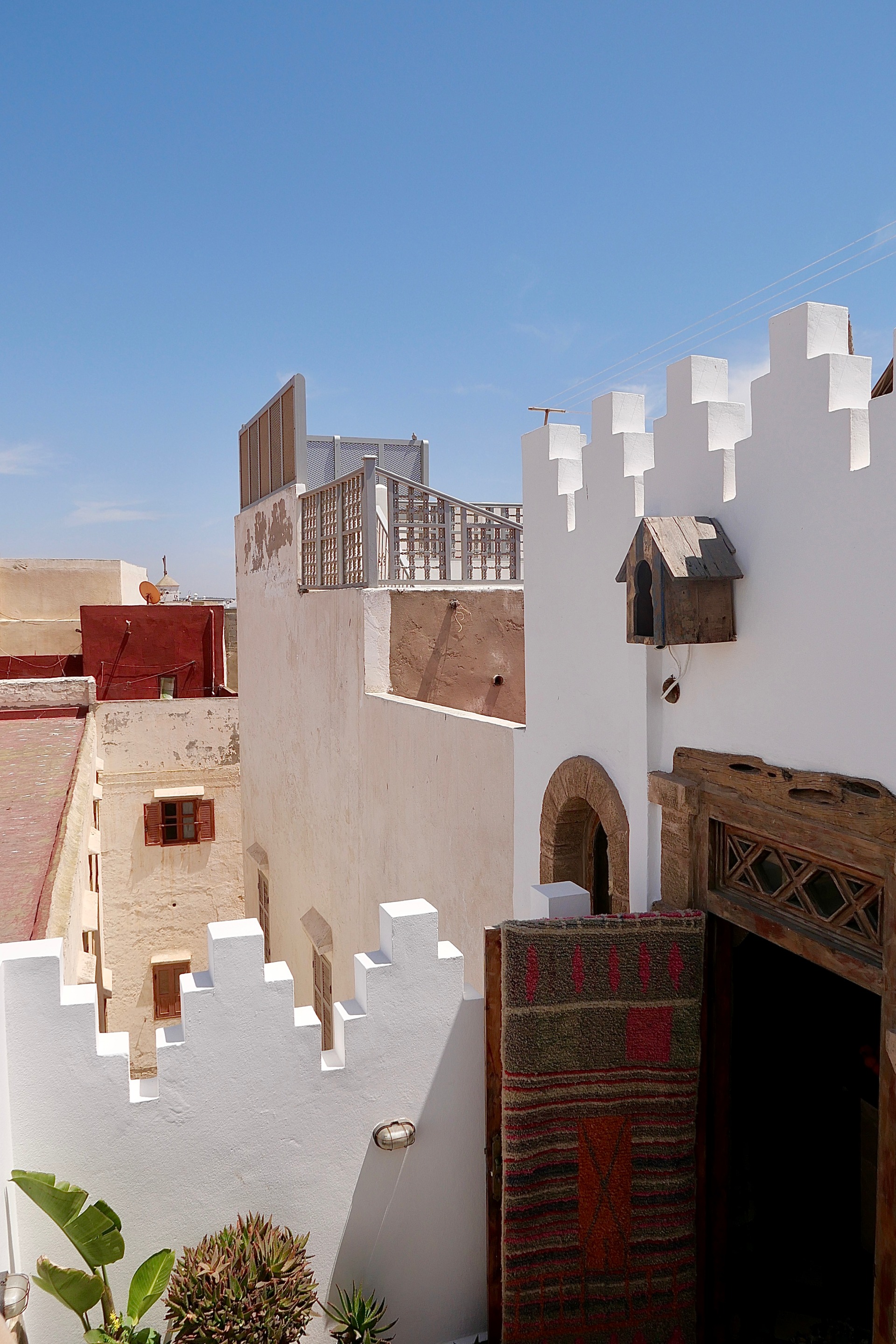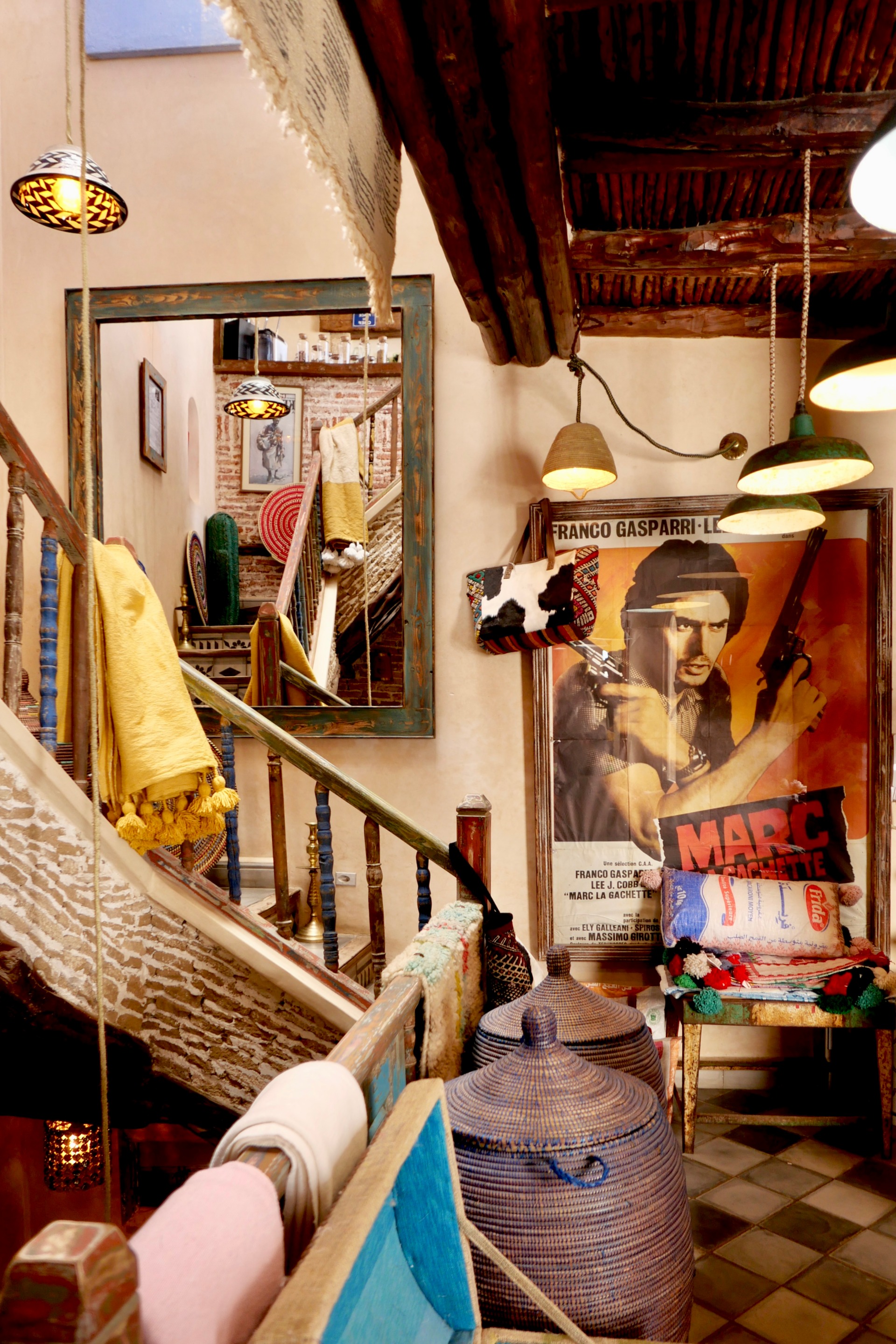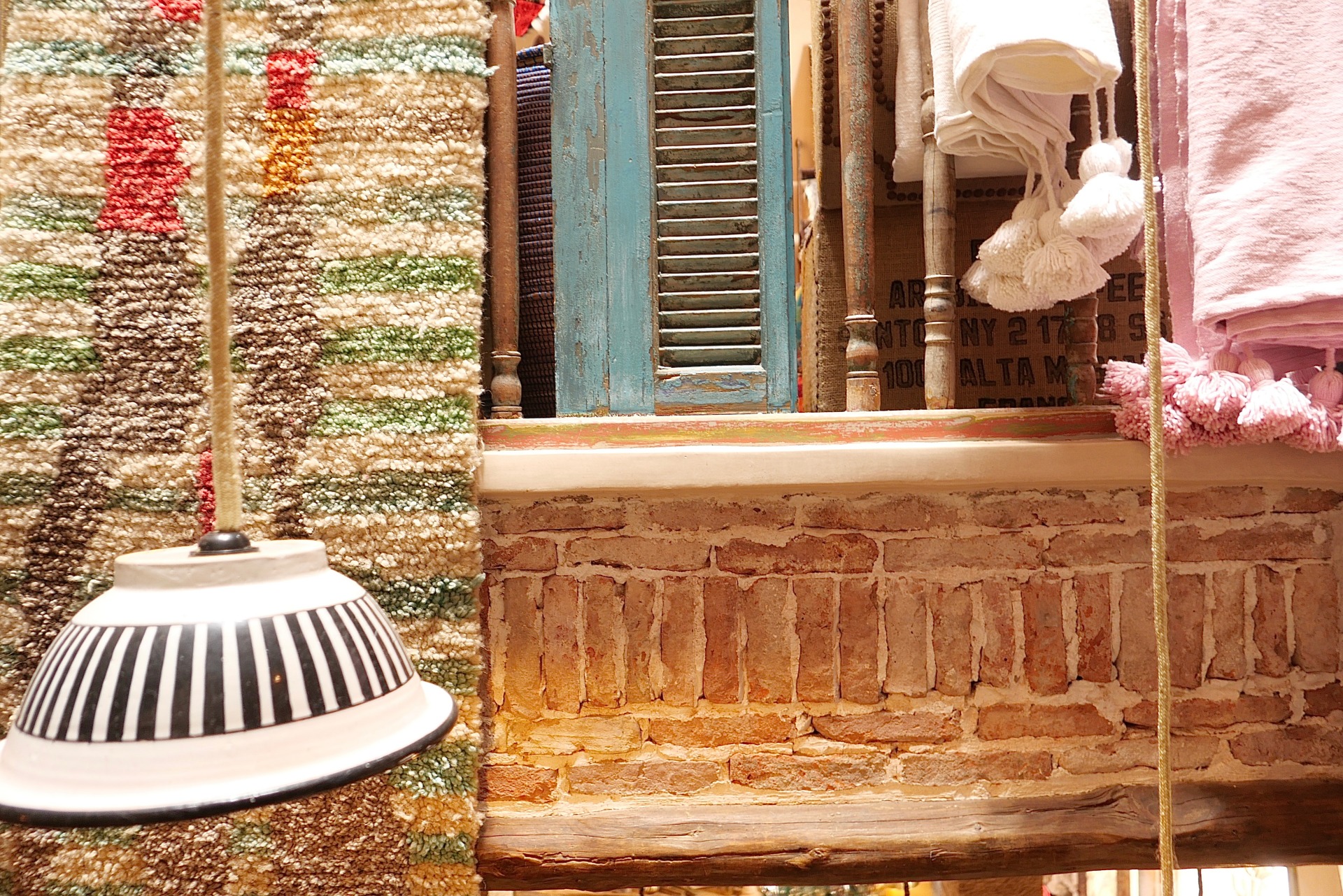 Taros Cafe Rooftop Bar and Restaurant is a long time institution in Essaouira. Situated in an 18th century building, it overlooks the harbour and the biggest Essaouira main square Place Moullay Hasan - one of the loveliest squares of this enchanting city. Spread over two levels of terraces, it's a perfect sundowner spot for watching the incredible sunsets, with live music in the background.
Océan Vagabond Hotel and a charming café right on the water's edge is little way along from the town - it's the ideal place to spend a day by the ocean, and watching the camels and horses passing by and the kite surfers riding the waves. 
The Gnaoua Music Festival [June]
The Gnaoua are a spiritual brotherhood of mystics, healers, spiritualists, and musicians, easily recognisable by their colourful robes and tasselled hats. They are descendants of enslaved people and mercenaries from sub-Saharan West Africa, mainly from the region of the old Mali empire dating back to the 16th century. Their beliefs draw on Islamic Sufism and pre-Islamic Berber, Arab, and African spiritual traditions. Their songs frequently reference the ancient spirits of the Hausa, Bambara, and Fulani ethnic groups.
Gnaoua music makes use of three instruments - castanets (qraqeb), drums (tbel) and lutes (hajhouj), combined with one phrase or a few lines repeated over and over again. This hypnotic repetition of a series of Arabic chants can go non-stop for several hours creating a trance-inducing atmosphere. Invited foreign artists with other musical genres, including jazz, blues, reggae, and hip-hop, add to the festivities, often with impromptu jam sessions mixing the musical genres. It's no wonder the likes of Bob Marley and Jimi Hendrix found inspiration here in the 60's and 70's, or why the festival is known affectionately as the "Woodstock of Morocco".
Essaouira epitomises Marrakech's spirit but with a much slower pace - it bewitches you with its many charms. You will leave feeling relaxed and happy and dying to return.