Having operated for more than 10 years, the original property of SIG Resort was a comprehensive locale with property functions, facilities and equipment in dire need of renewal and improvement in this new era. The owner's intention was to transform an old abandoned building into a semi-outdoor hot spring park that would connect with its original hot spring park, expand the area of the space and improve overall customer experience. He turned to SFORM Associates to execute this grand plan.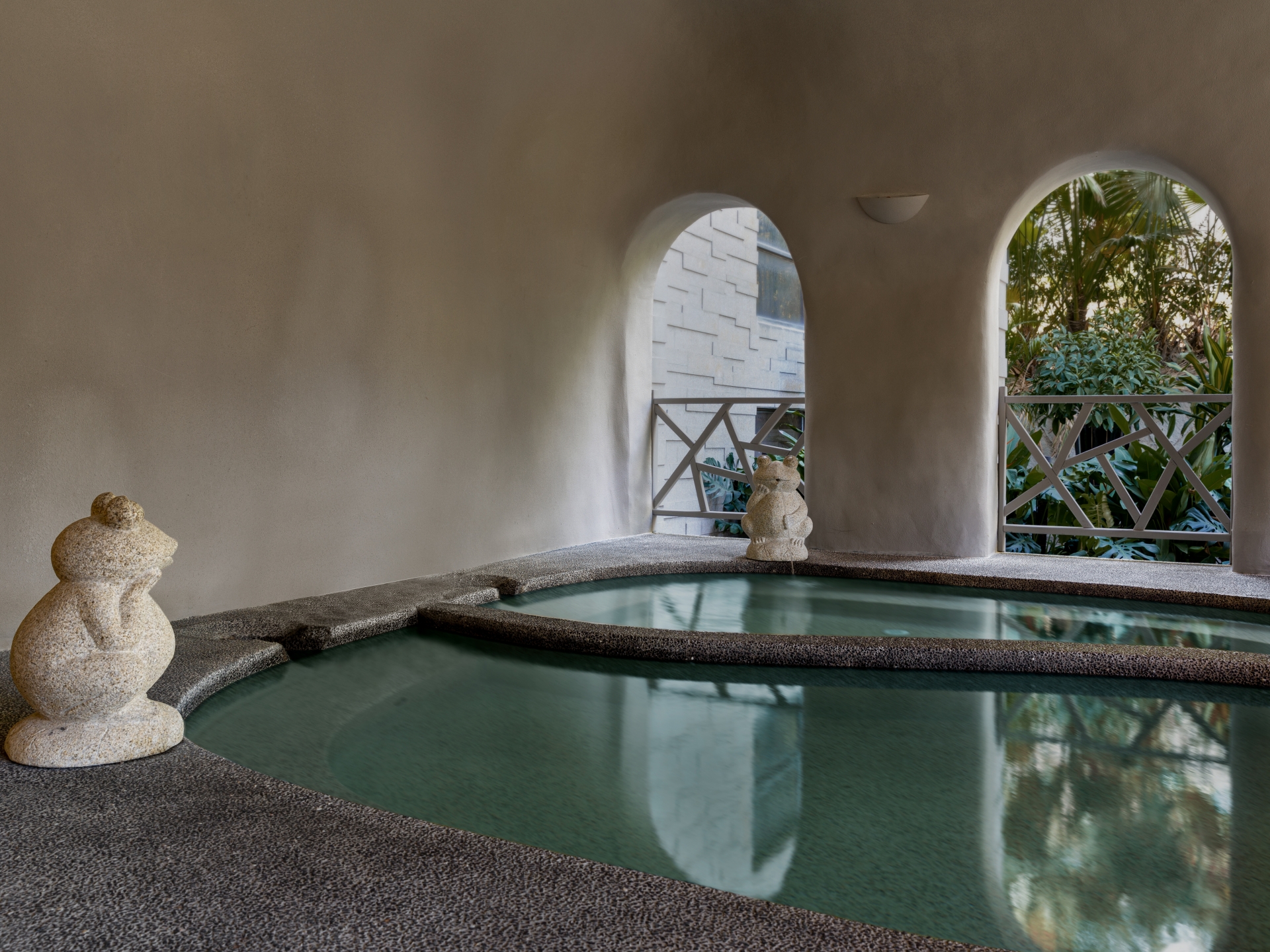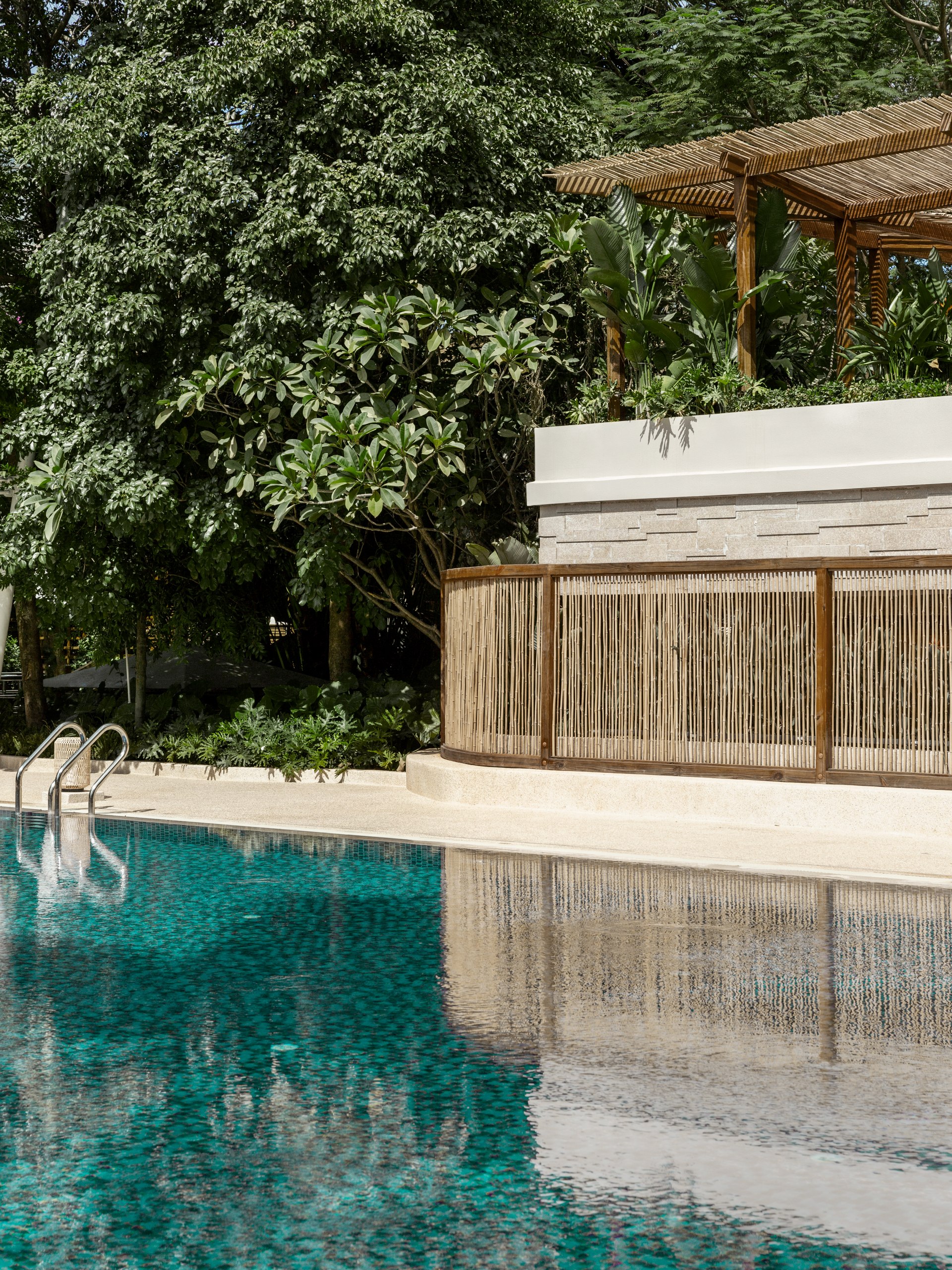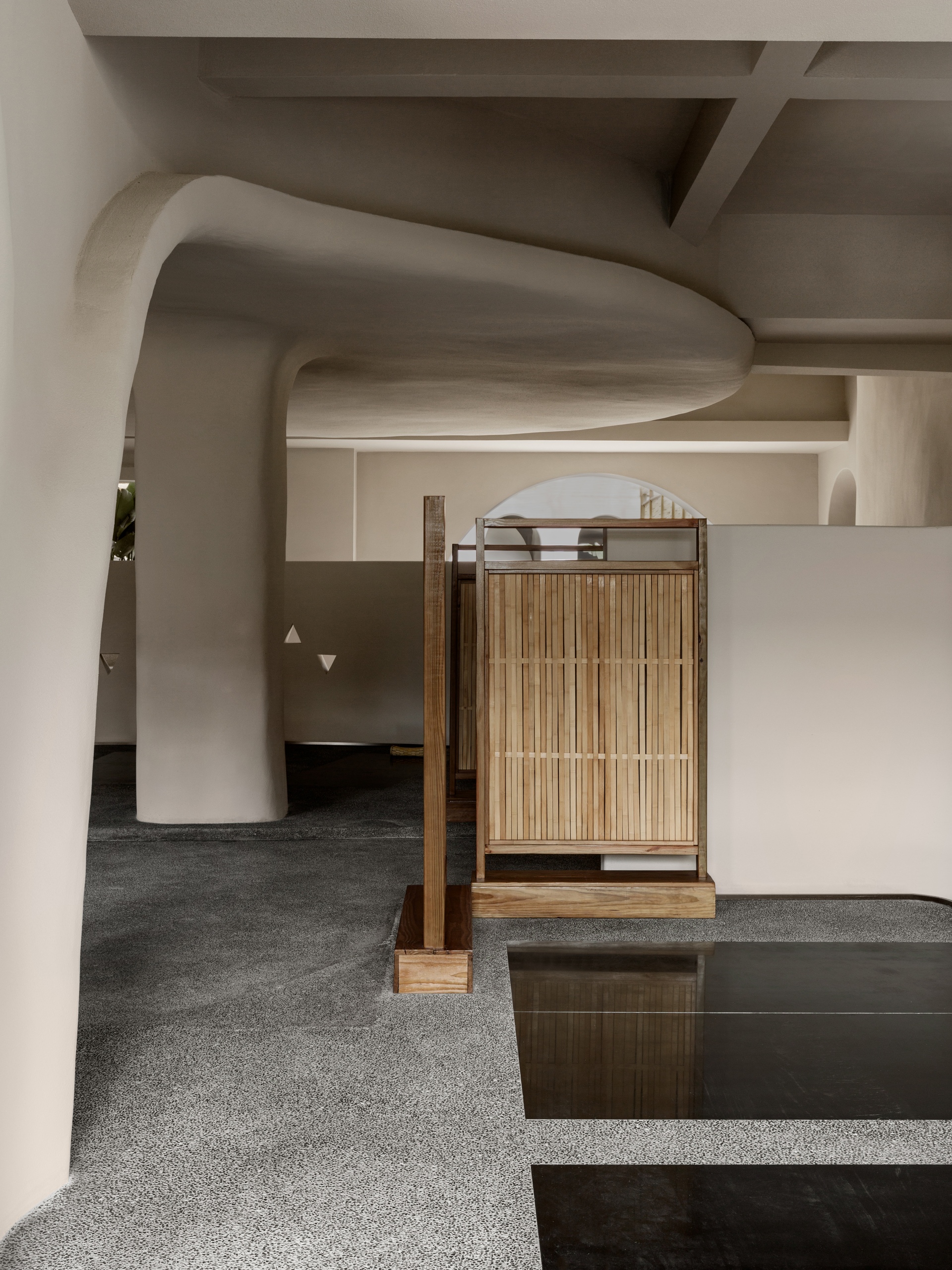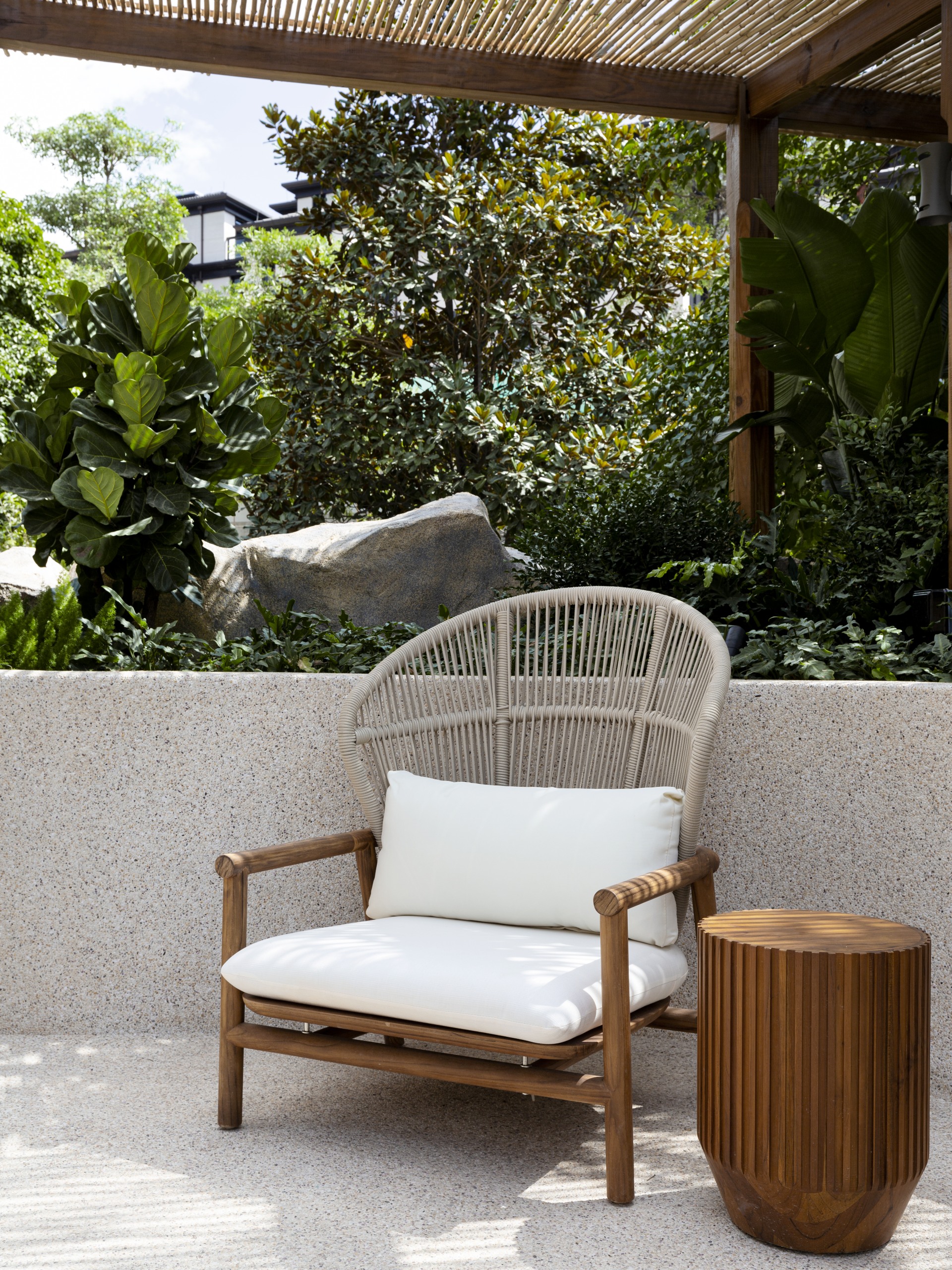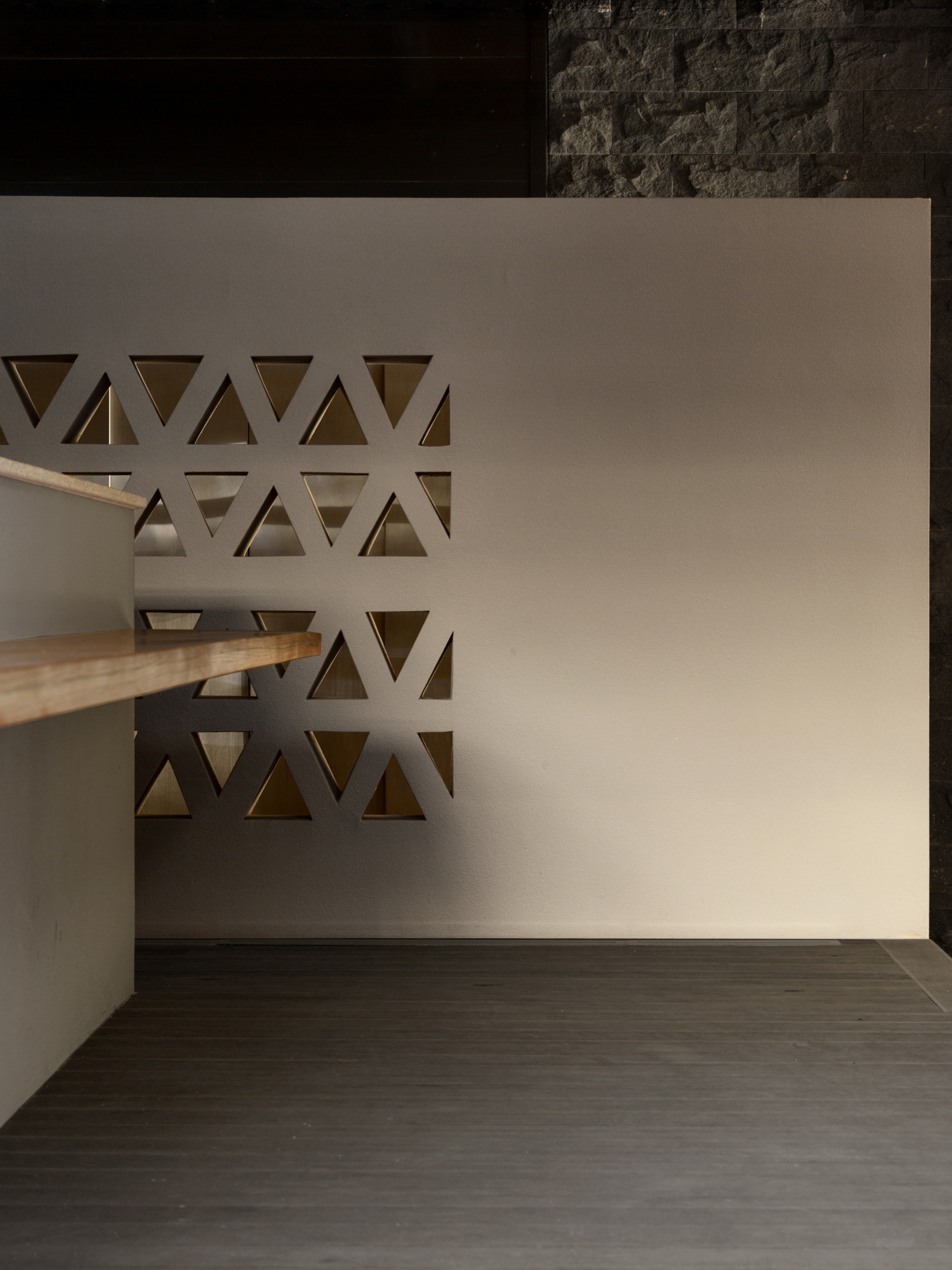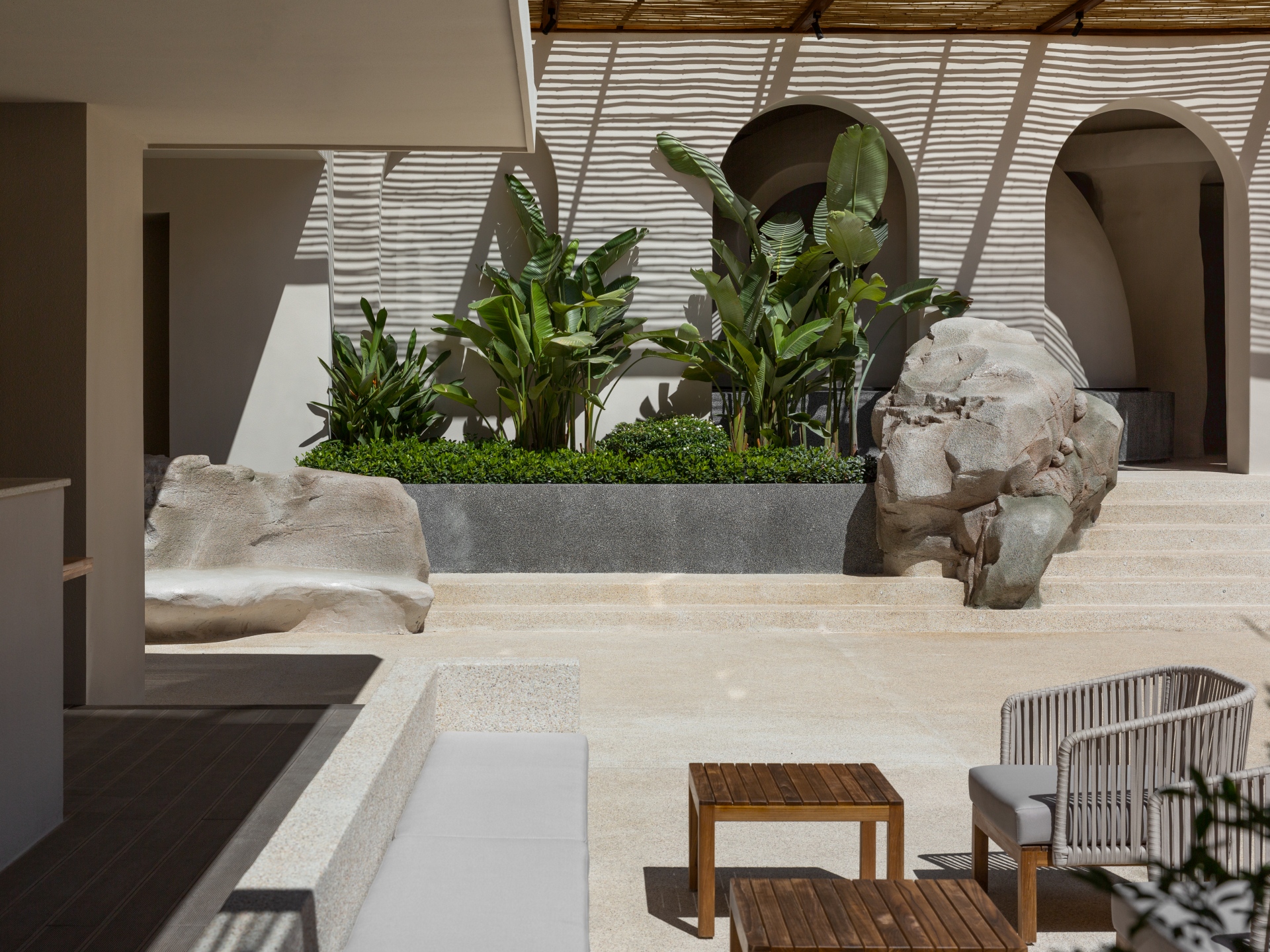 As the original building was a spa club, the architectural and design team had to first of all, remove all the non bearing walls on the ground floor, introduce natural light and an outdoor landscape and enable a seamless transition between the interior and exterior landscape. The existing indoor space was narrow and the distance between the pools extremely close, so to solve the customer's privacy and enhance the sense of experience, the pool was placed in an independent eggshell. Windows and holes were then opened on the eggshell to broaden the landscape view as well as increase air circulation. The opening of each eggshell was to be misplaced to avoid eye contact between pools and to further enhance privacy. Beautiful plantations and potted plants between the eggshells were also placed to enrich the environment.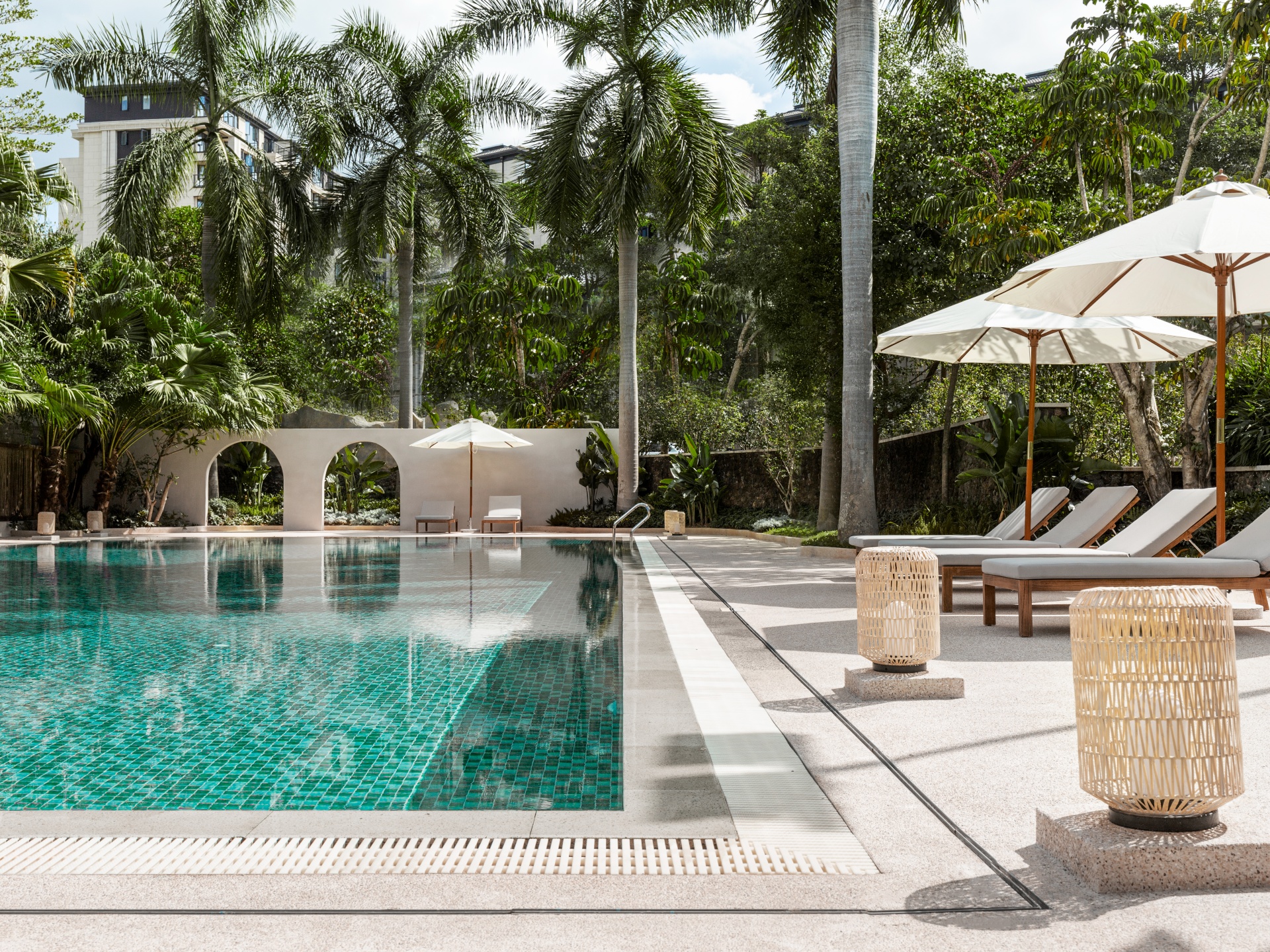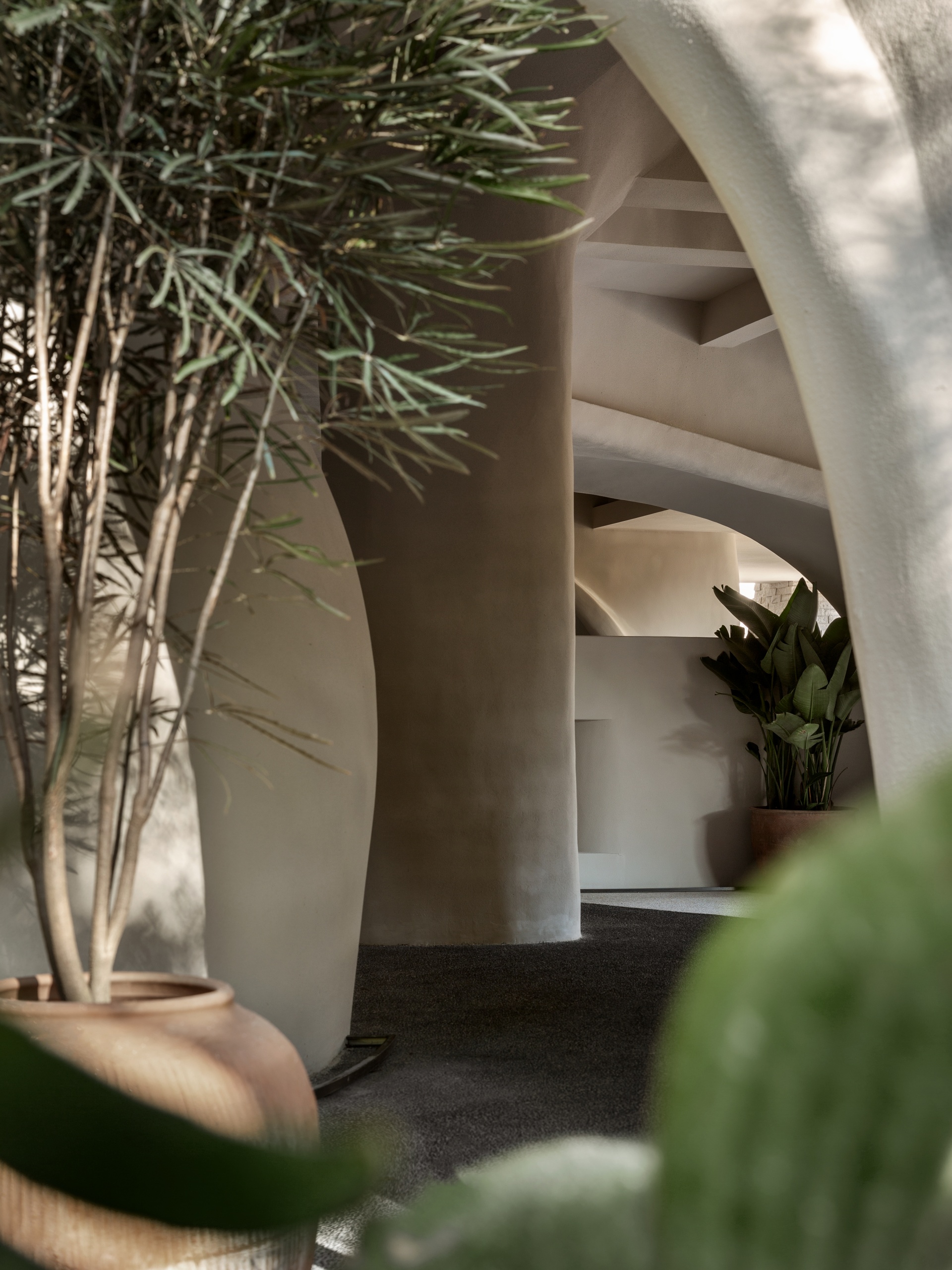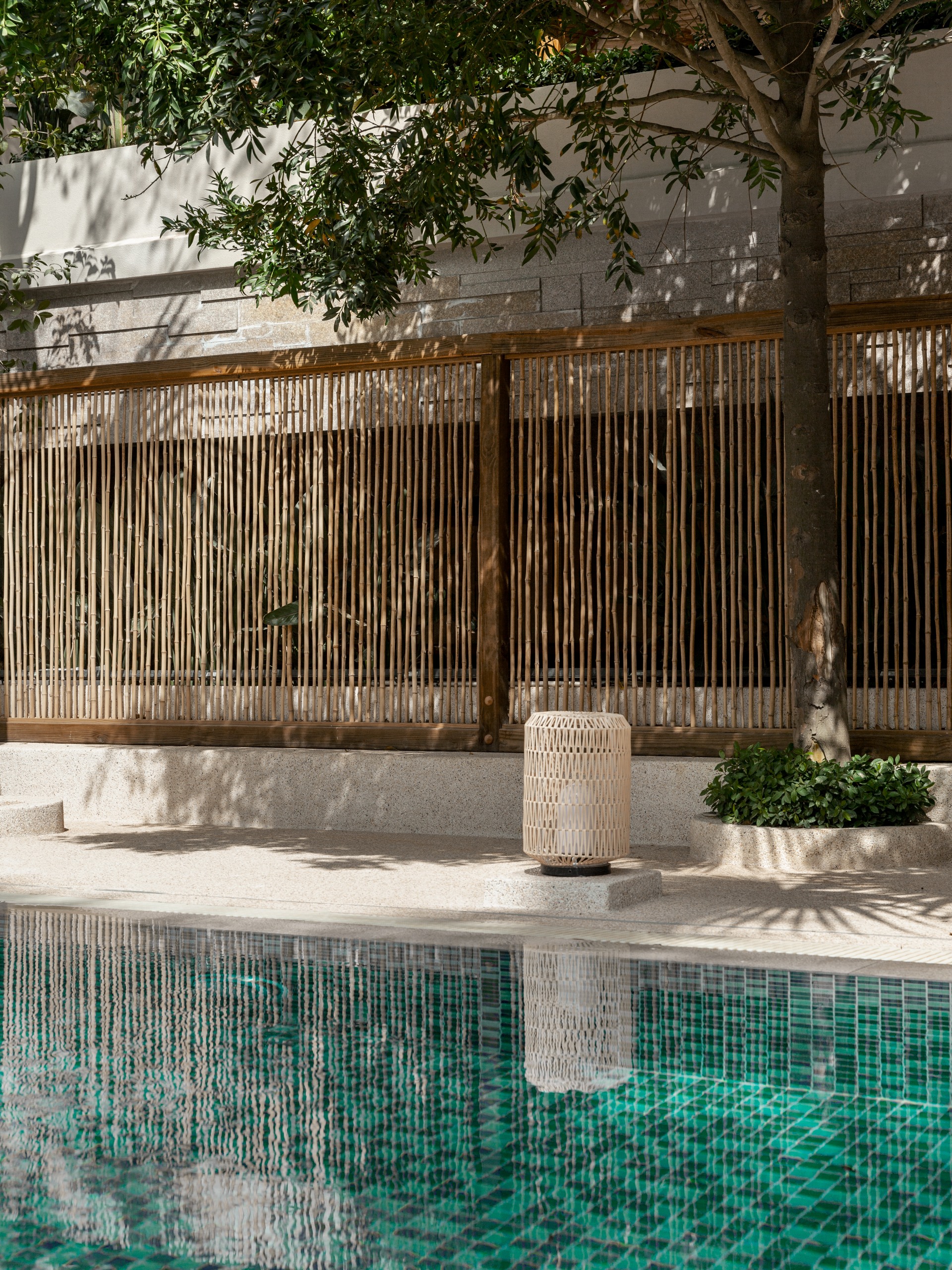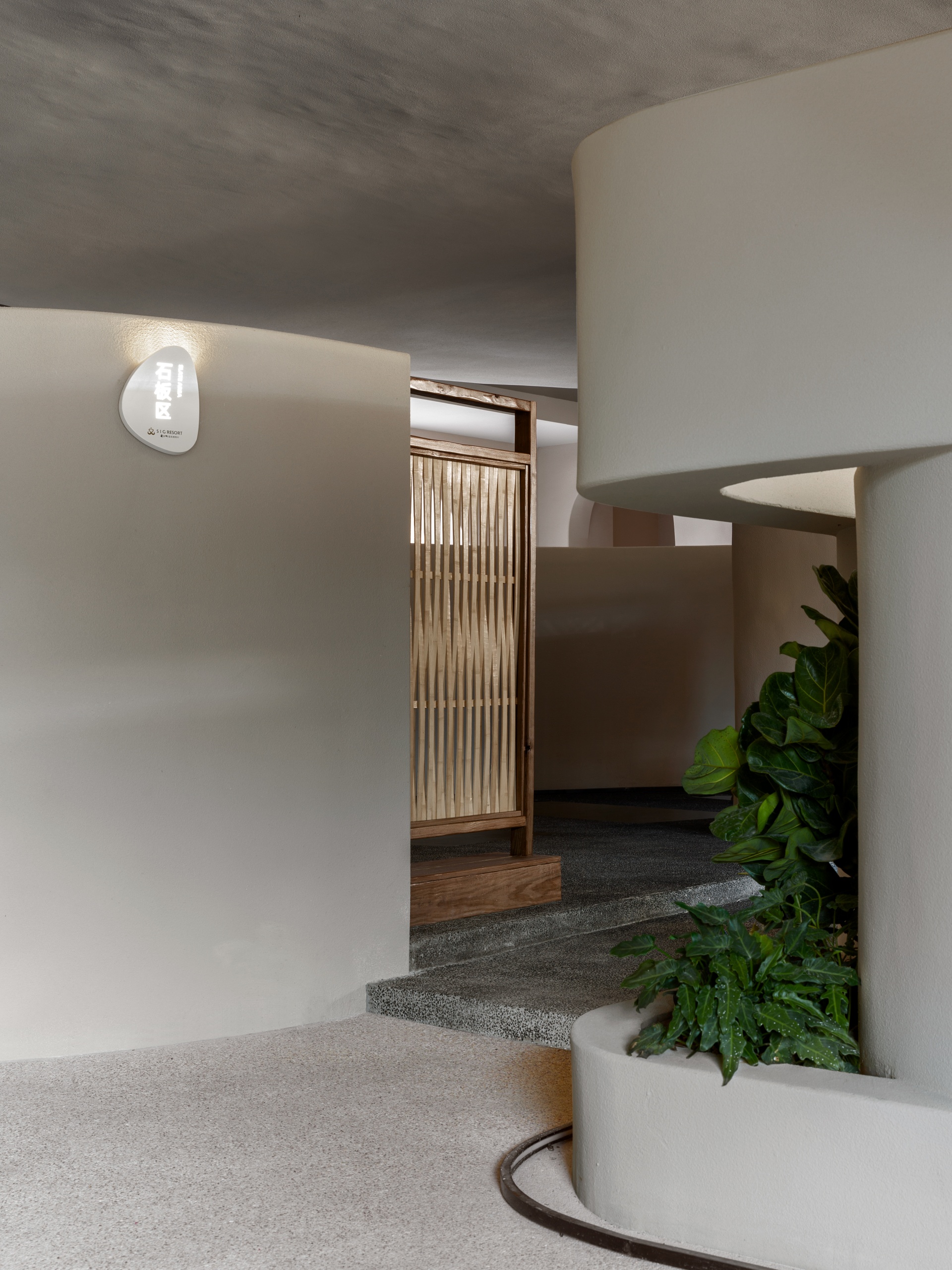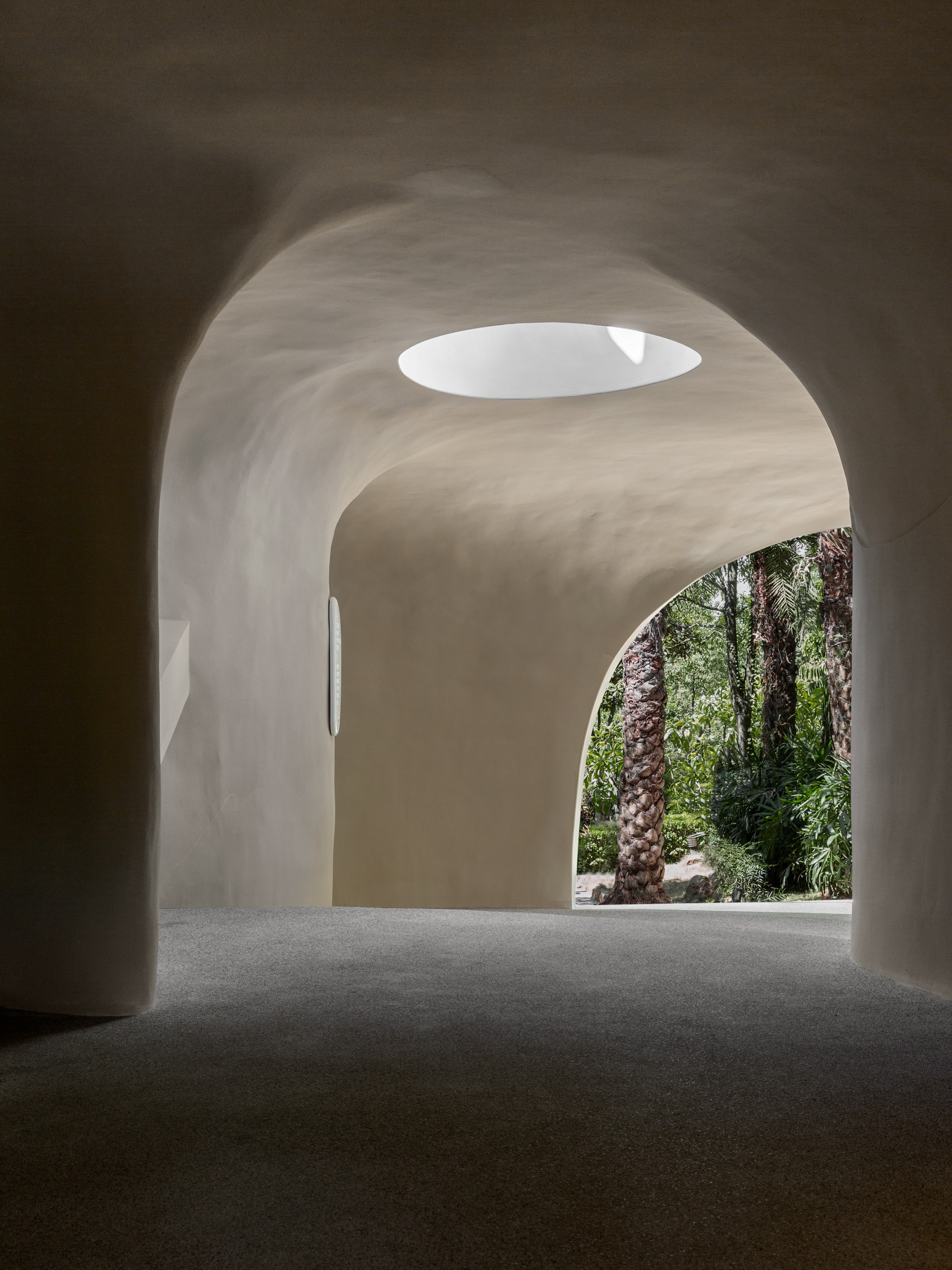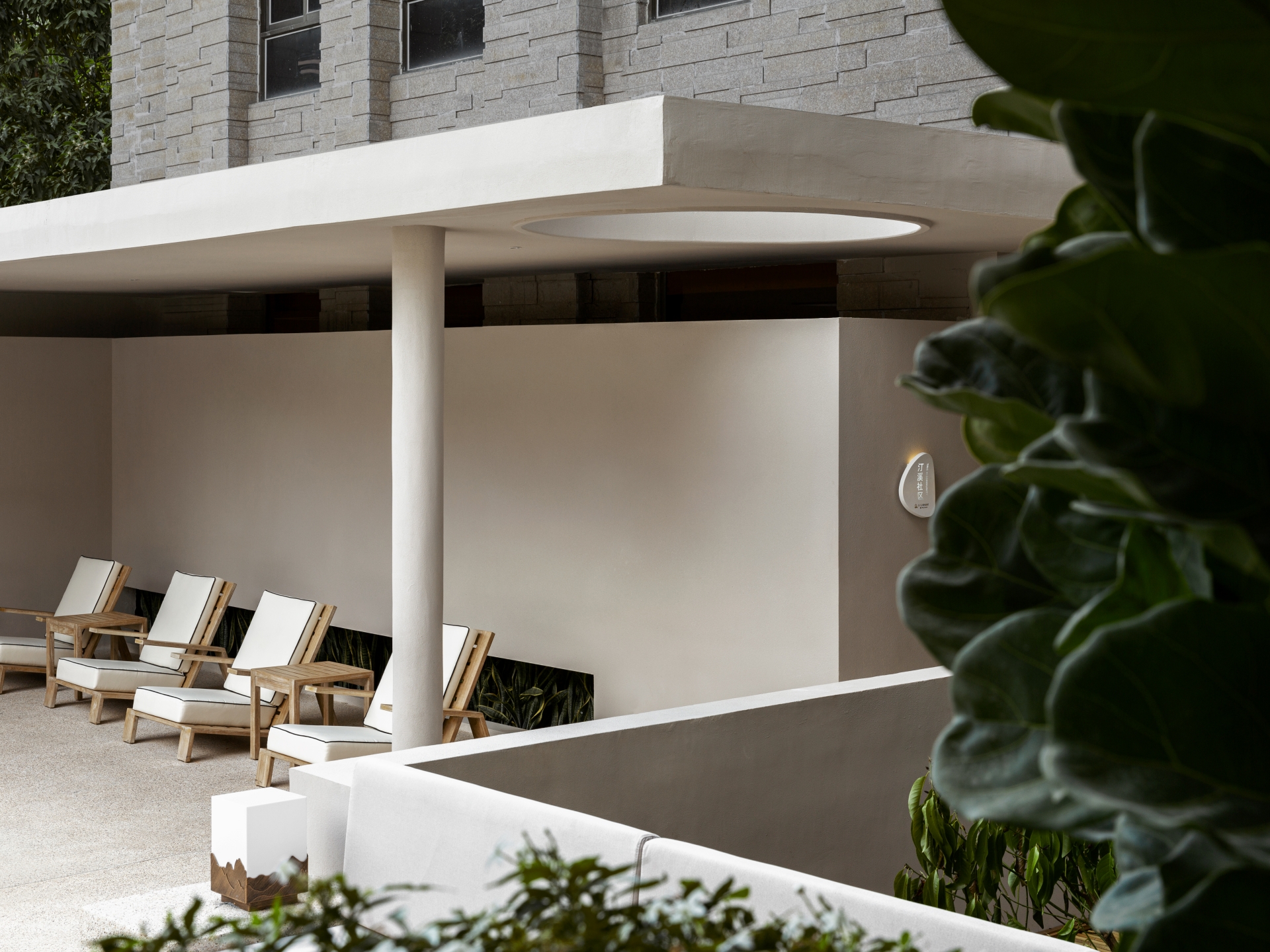 Taking the karst cave as the conceptual prototype of the whole project, the design team built the park into an artistic conception of a modern karst cave. The bubble pools in various regions are placed in karst caves of different shapes. With a modern garden layout as the carrier, the design concept of creating a courtyard internally and borrowing natural scenery externally was proposed according to the current environment, and natural materials such as the mountains, stone, bamboo and wood were used to fully create a natural and relaxing ideal holiday space. The result is a newly expanded resort with five functional areas: the hot spring pool, the family VIP pool, a SLATE hot pool, a swimming pool and a leisure area. Pools of different sizes have been created to be both open and semi-private to meet the needs of different ages and different scenes. Meanwhile, the SLATE hot springs have been arranged around the pool area, enabling comfortable and pleasant zones for guests to lie and relax in between. Finally, the open-air atrium connects each pool area to a leisure area, that's perfect for drinking tea, chatting and unwinding or simply, being. Together with the integration of natural light and shadow, every moment at the new SIG Resort is one to be fully felt.