Chalet 1550 encompasses a singular decor inspired by modernist architecture and the work of Henry Jacques Le Même, Charlotte Perriand and Marcel Breuer, reflecting a certain quest for charm and authenticity.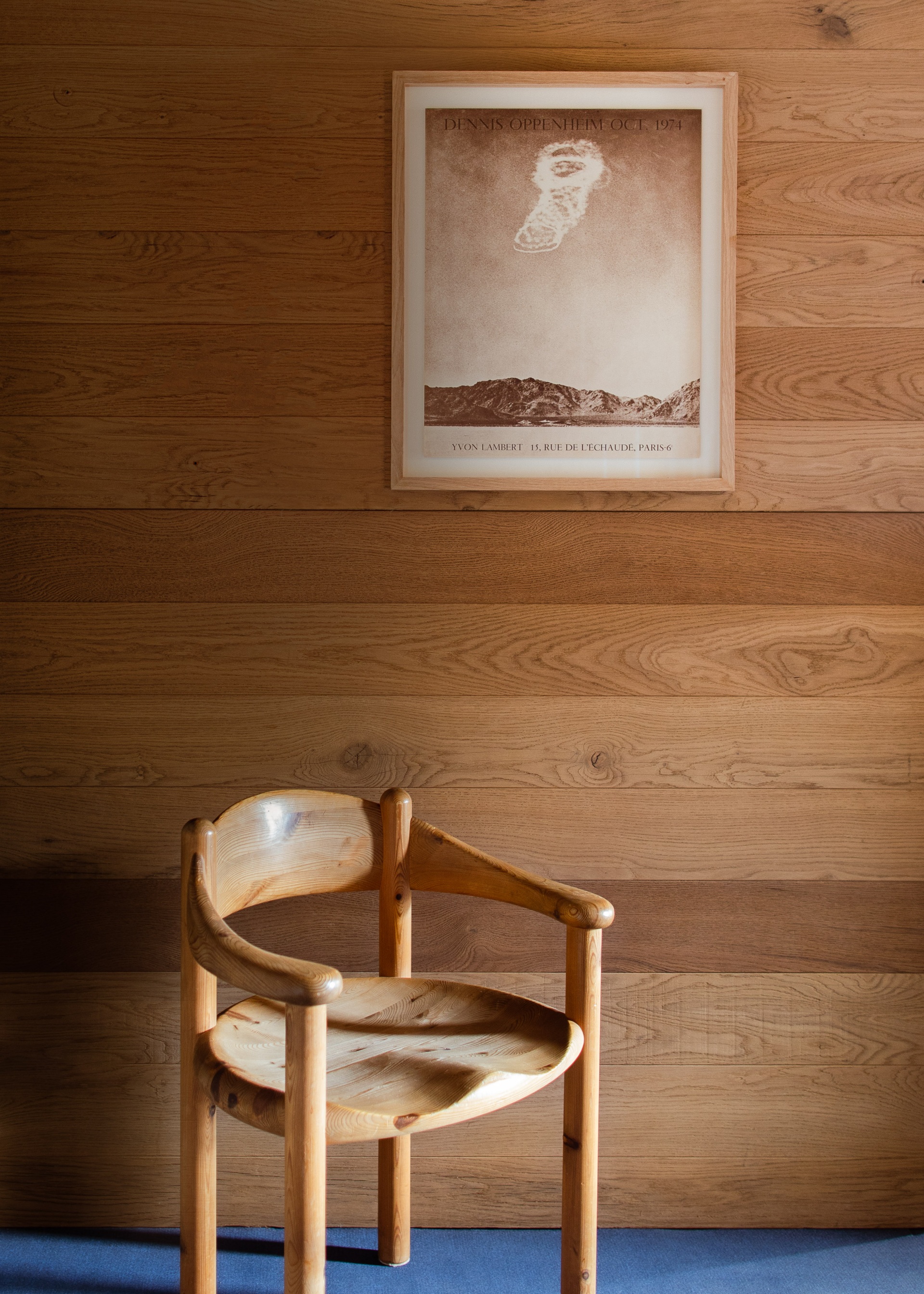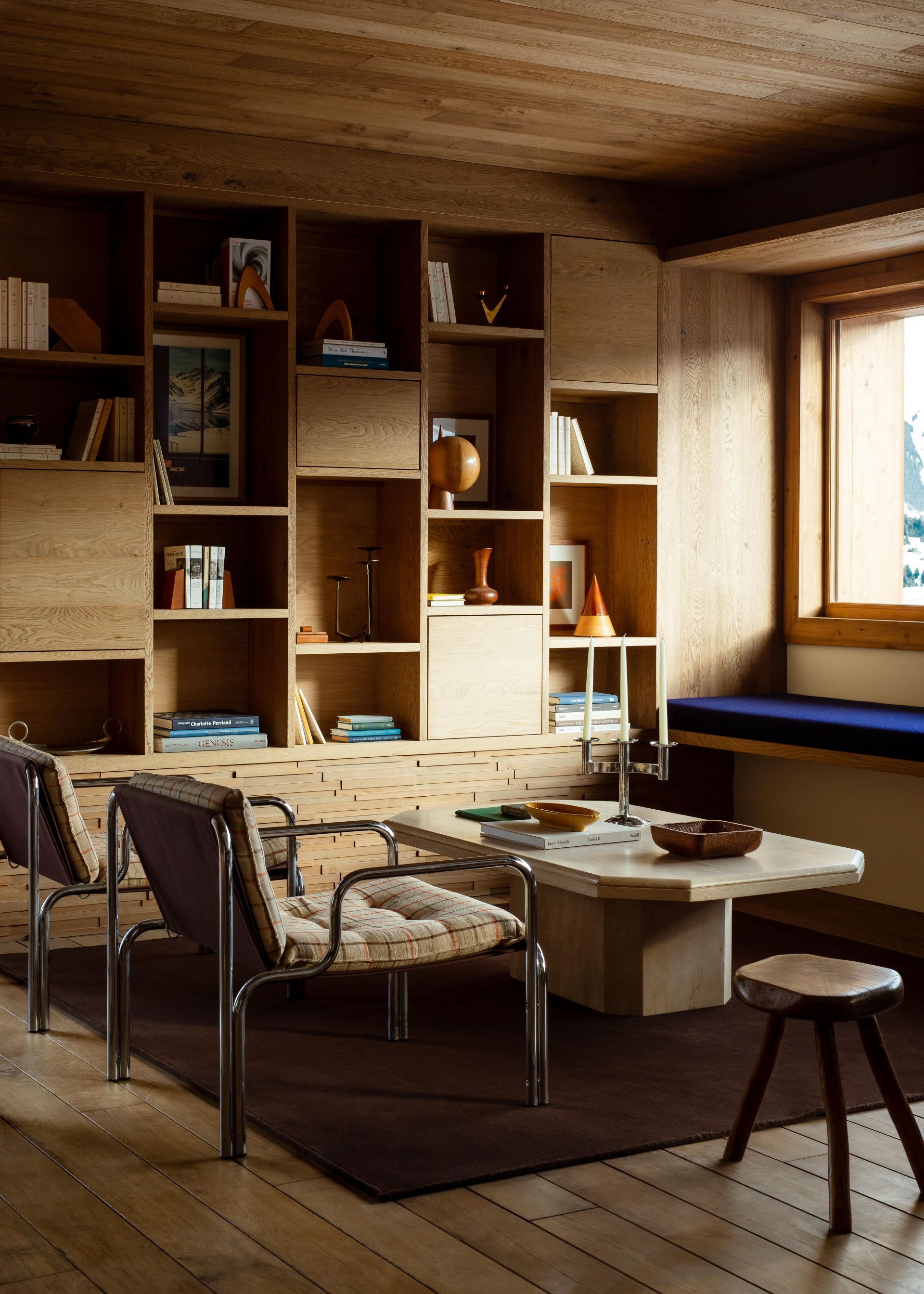 Alongside Atelier Giffon, a Lyon-based interior design firm, Joséphine Fossey focuses on designing spaces where the boundary between interior and exterior blurs, favouring an intimate, warm atmosphere and a relationship with nature. With Chalet 1550, Joséphine Fossey offers a new way of thinking of the mountains, stepping away from the classic aesthetic of chalets with neutral palettes, to give pride of place to bright colours, raw materials and geometric shapes. The décor, characterised by the omnipresence of wood and strong aesthetic choices, mixes vintage pieces, custom- made furniture and collectors' items. Fossey brings together painters, sculptors and artisans from the region to initiate a new, deeply human art of living through the prism of creative collaboration.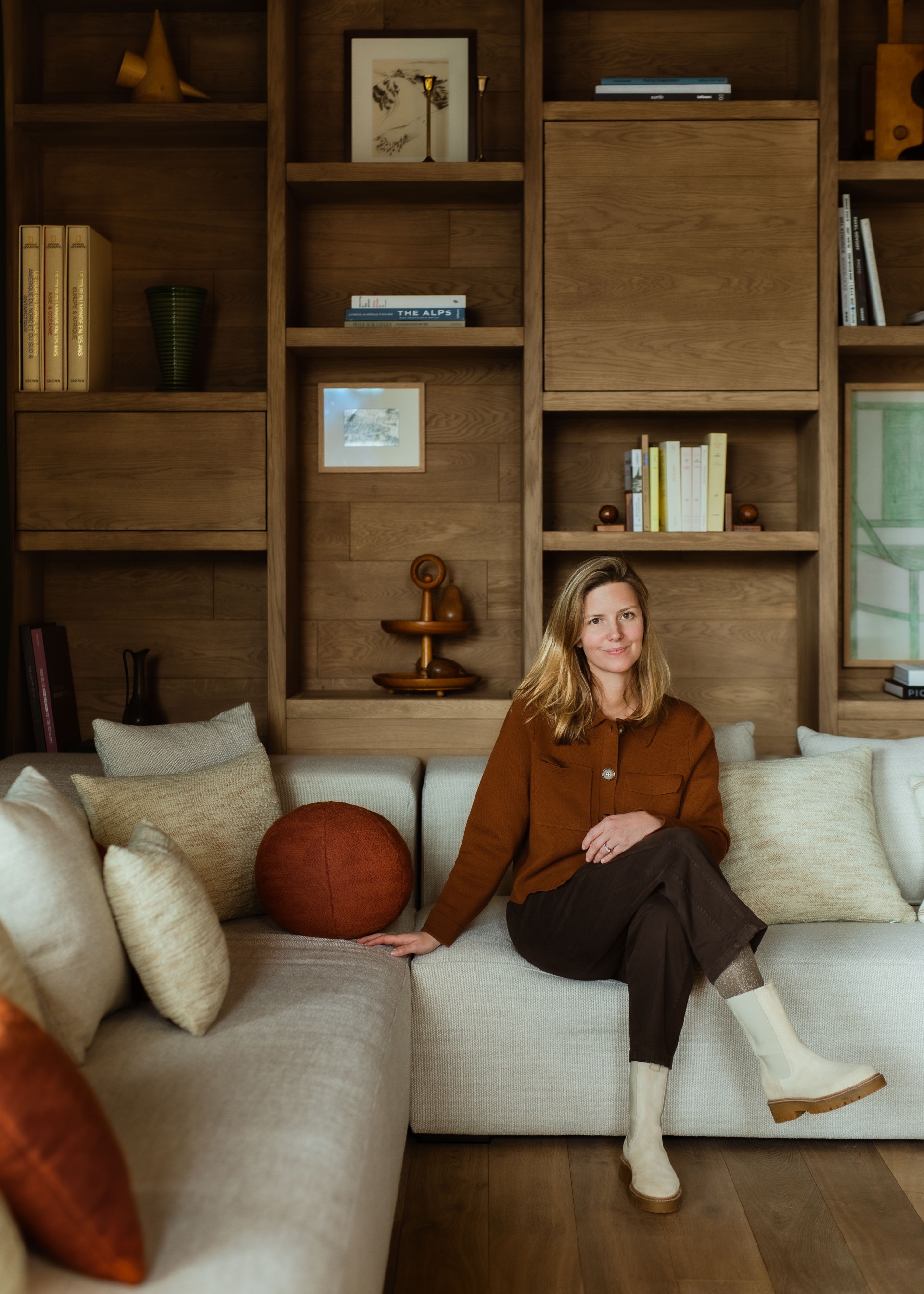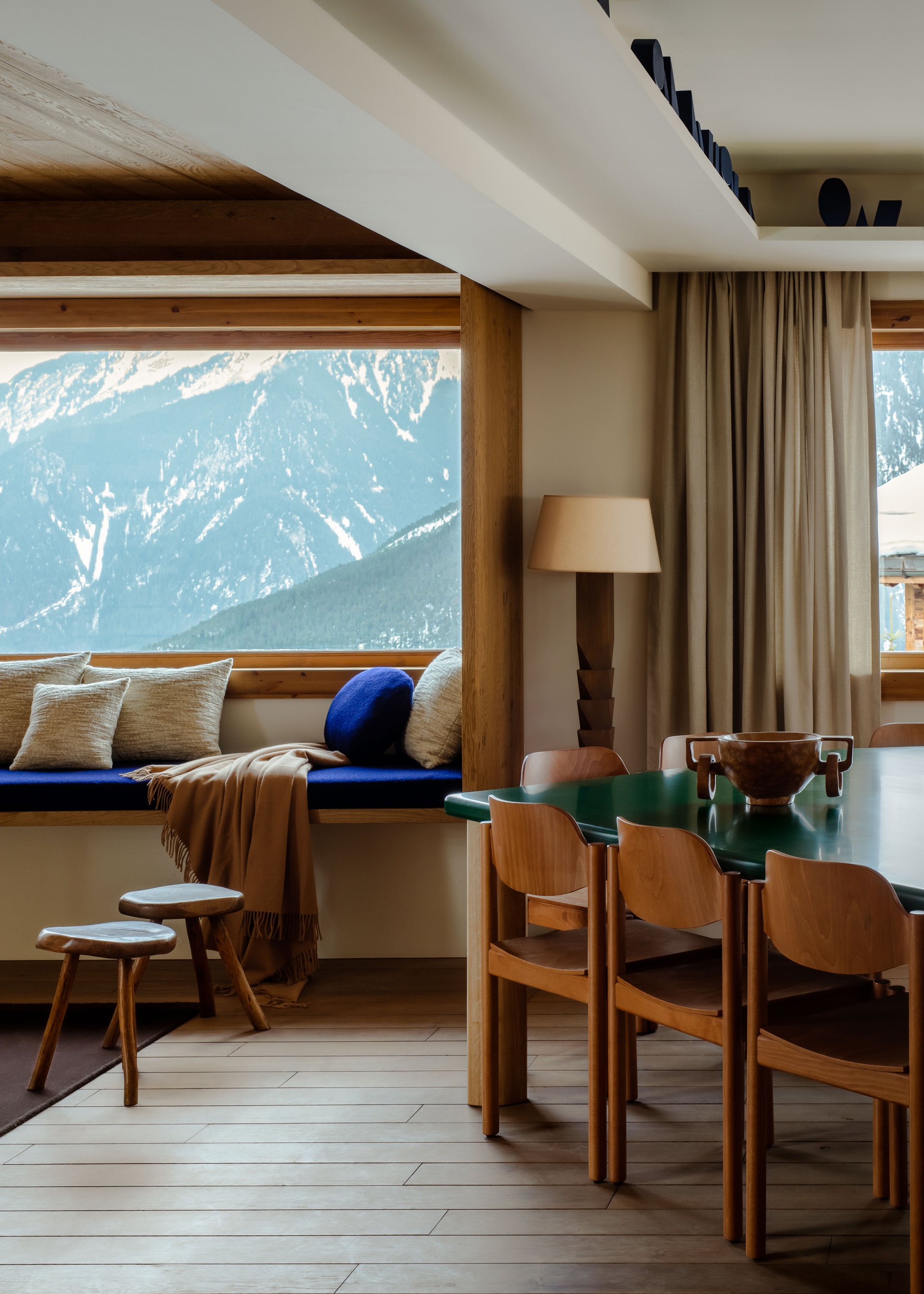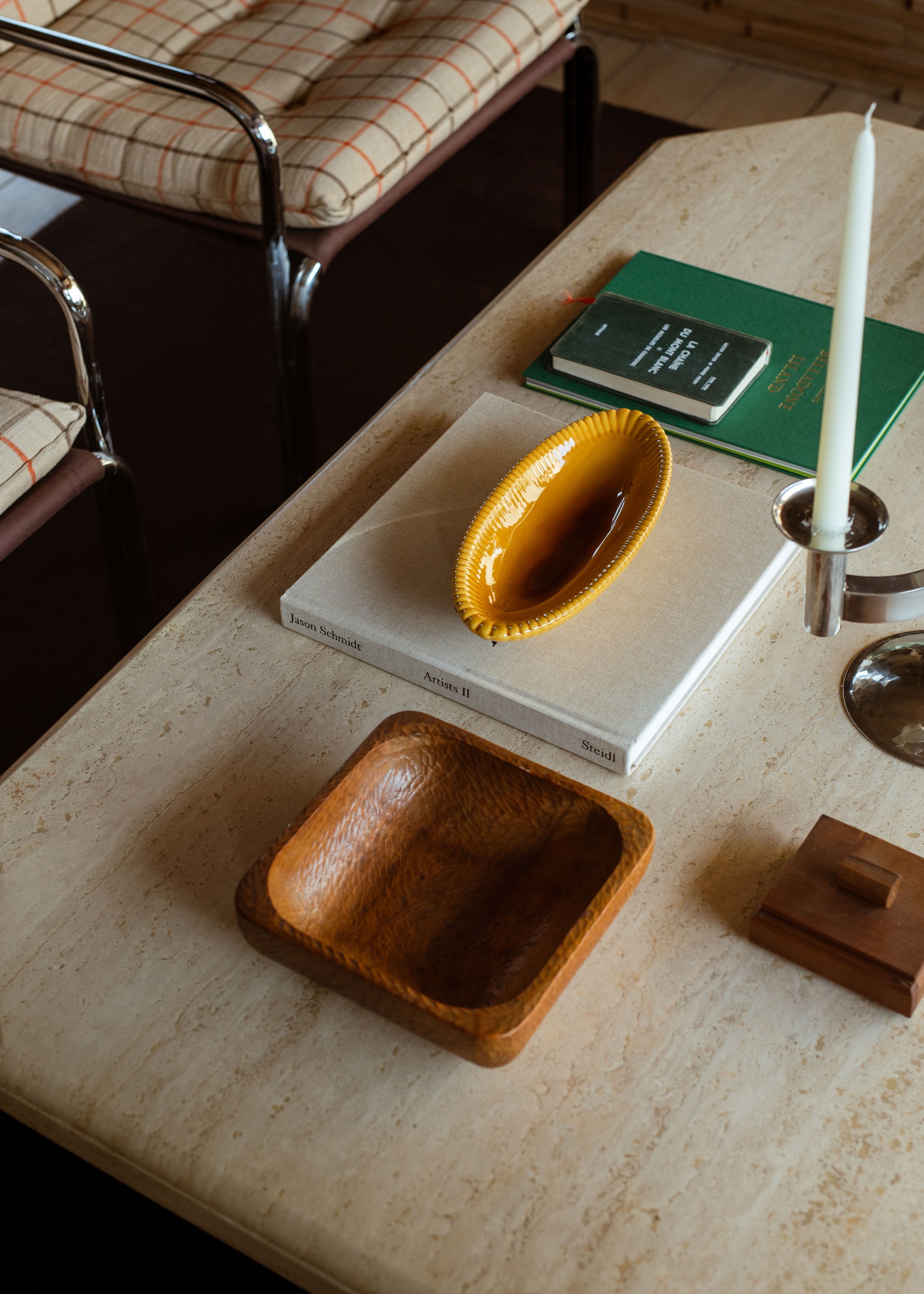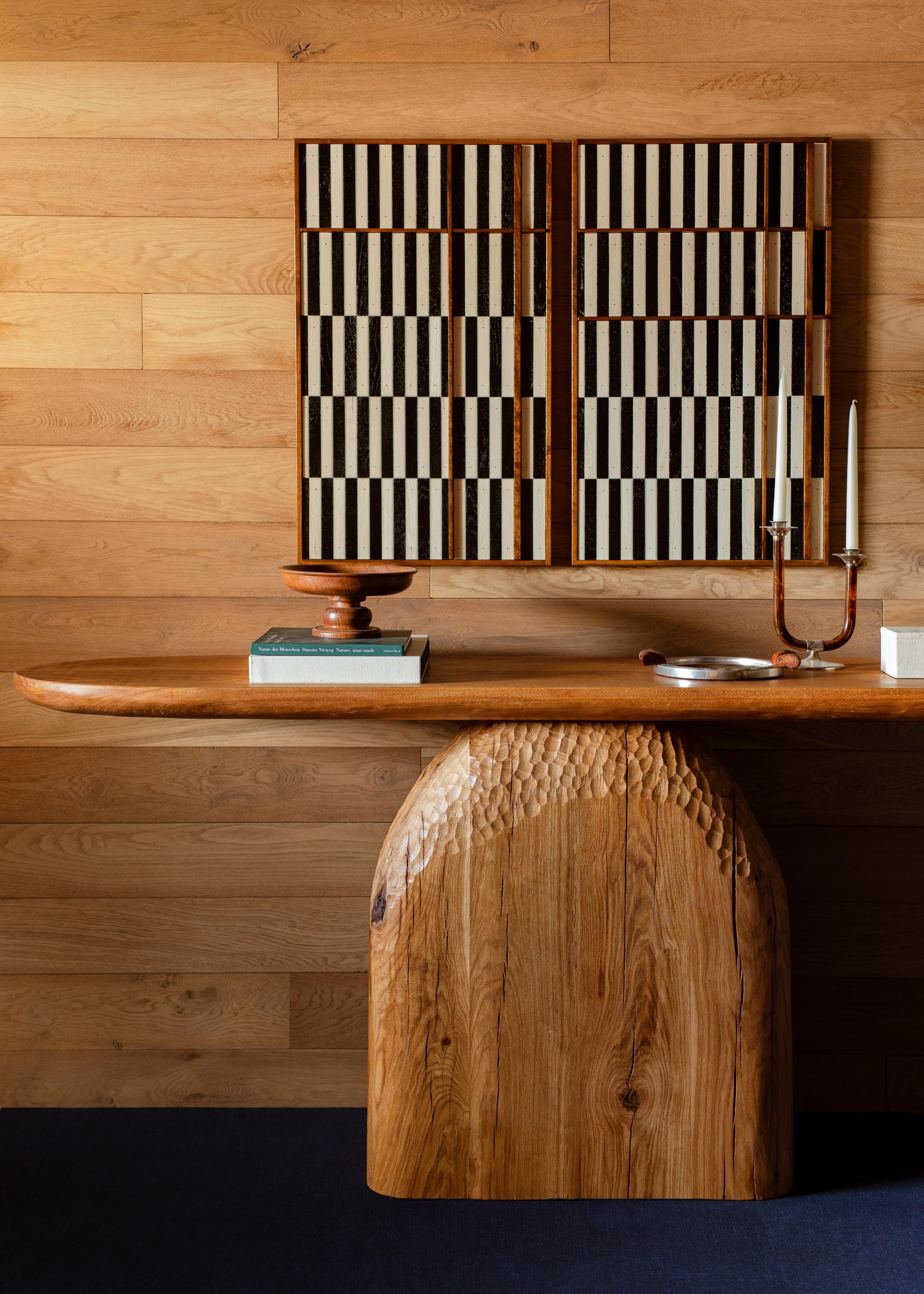 Throughout, it's a singular artistic experience synthesising today's arts. In the entrance stands a gouge-carved solid oak console, custom-made by young designer Ateljé Loupchat, that invites nature inside. The large living room, masterpiece of the Chalet, is lined with huge bay windows that open onto the mountain, and houses a fireplace carved in Mont Blanc granite stone weighing nearly seven tons. It also features the Prieuré floor lamp in solid oak from Maison Henry Jacques Le Même, the first of a limited series of 30, created after the archives of architect Henry Jacques Le Même.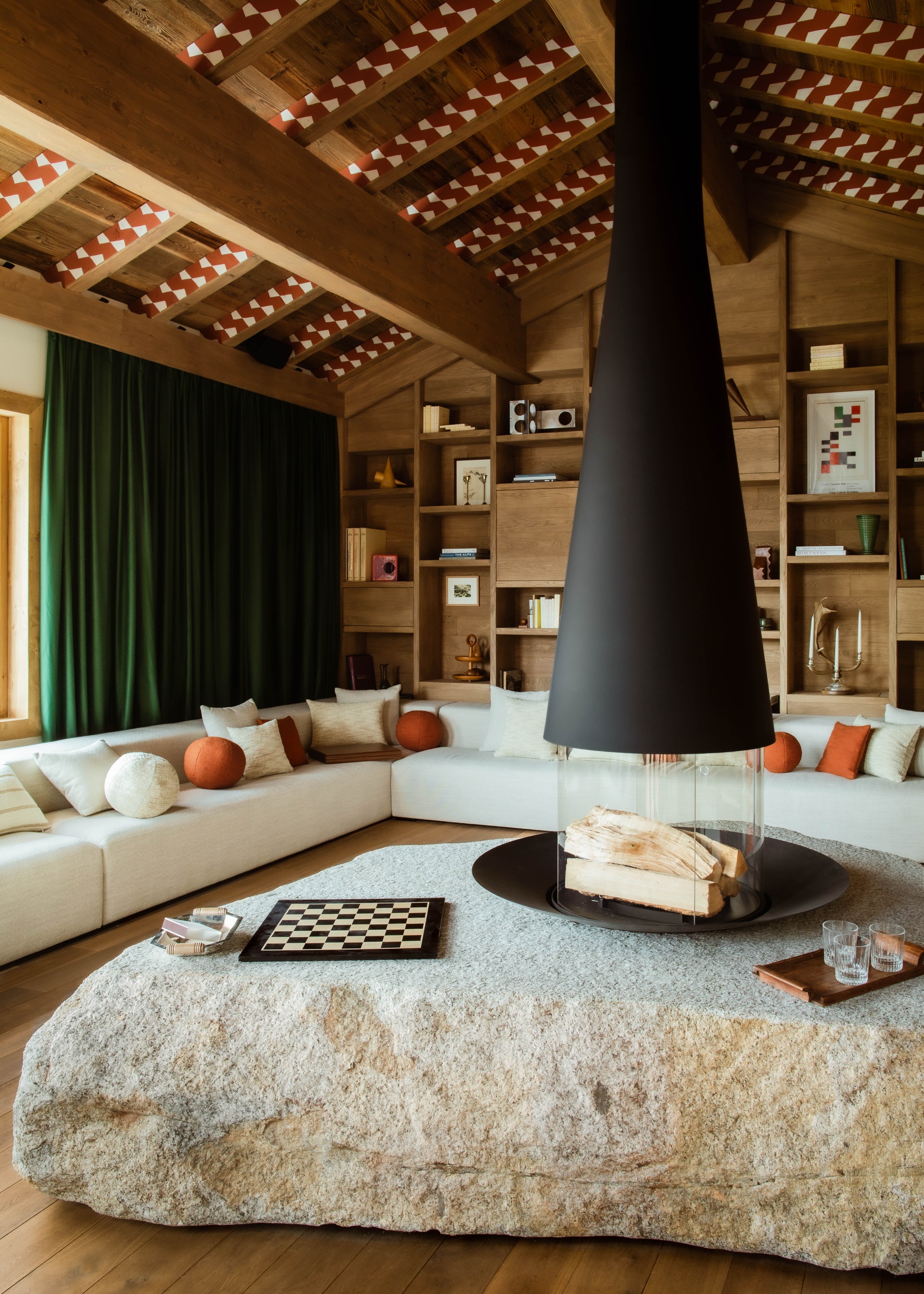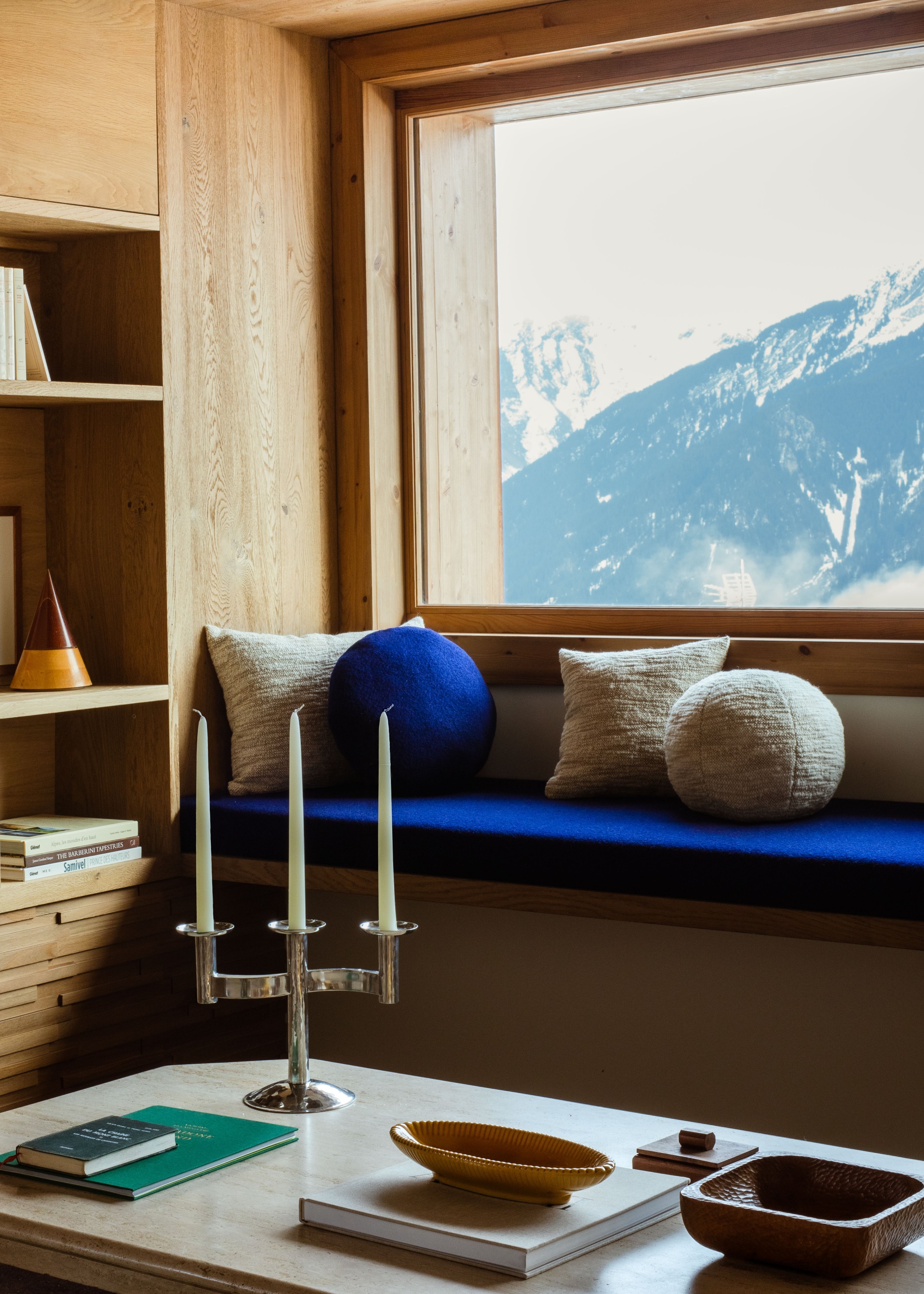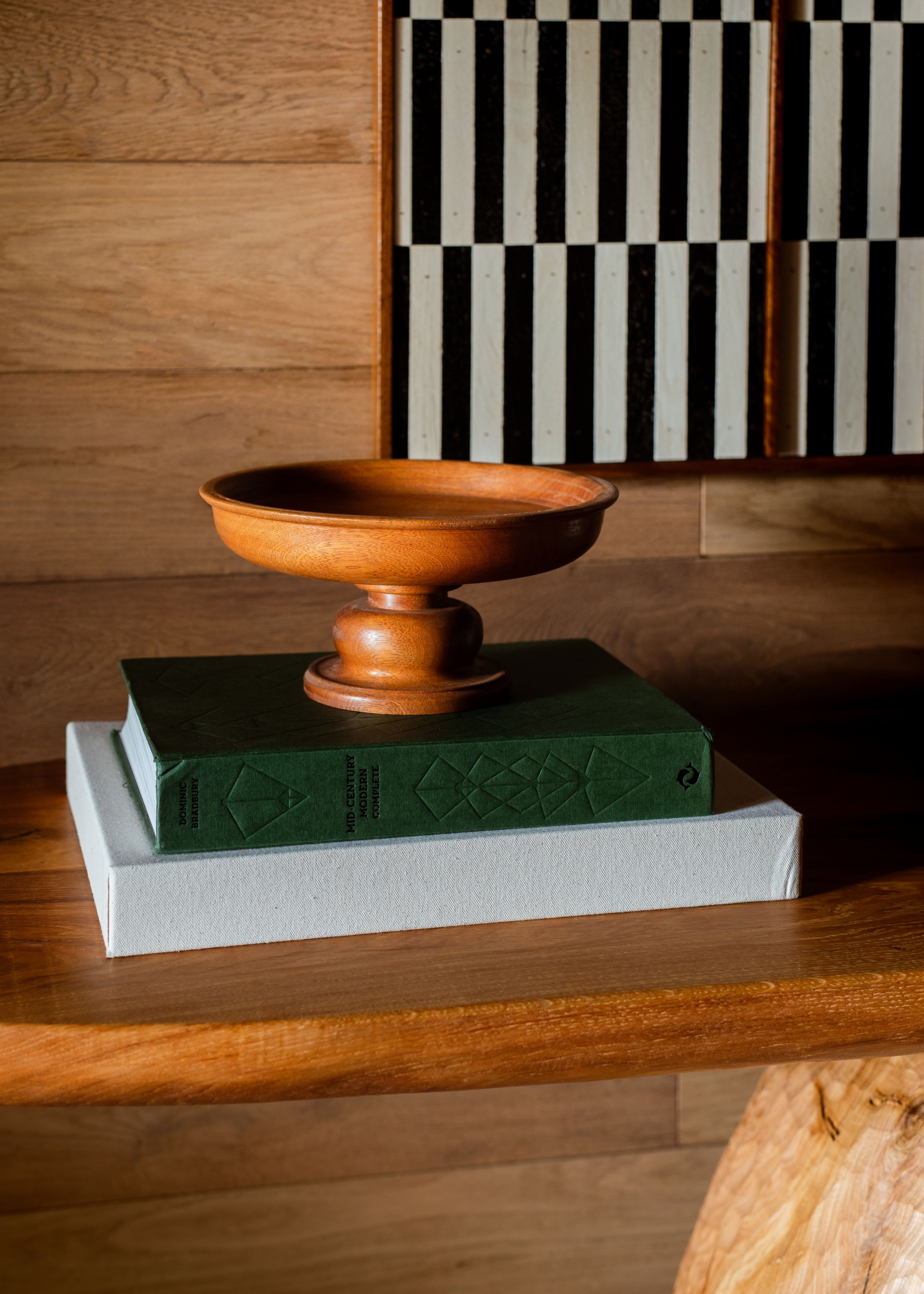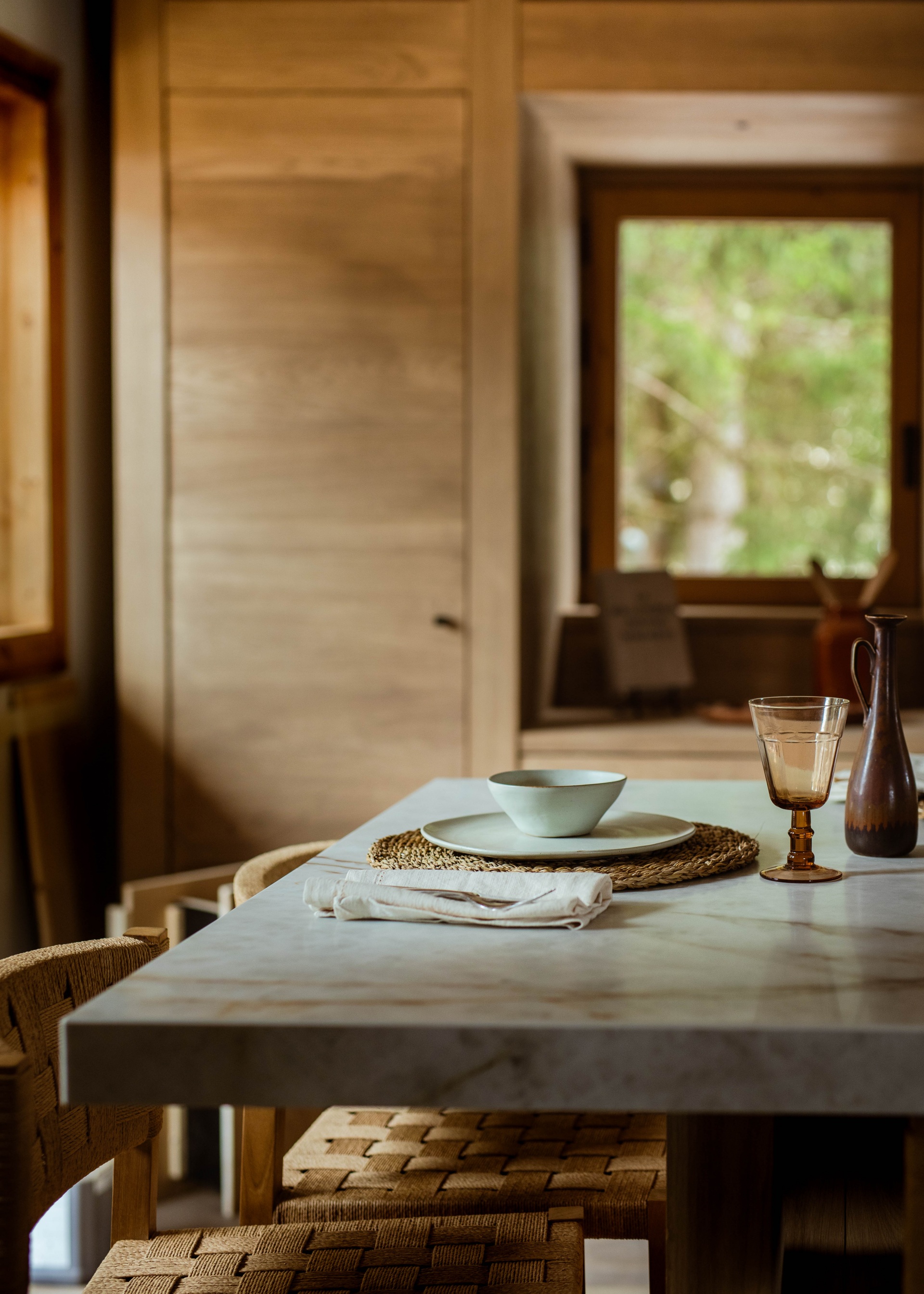 Fossey called on cabinetmaker Sylvain Perrier from Savoy, to create the impressive lacquered wood table of the dining room, inspired by the work of Charlotte Perriand. Wood scraps from his workshop were also recycled to create small geometric and modernist sculptures, nestled under the dining room roof. A monumental work by Redfield & Dattner, representing the Grande Casse, a famous summit of the Vanoise, adorns the walls of the indoor pool. This is a nod to the poetic universe and the purity of lines of Rockwell Kent, an American painter and adventurer of the 1920s. Particular attention is paid to the textiles, conveying a certain warmth to the property. Custom-made by Atelier des Frères, a local upholsterer and designer, the curtains, cushions and drapes are characterised by bright colours.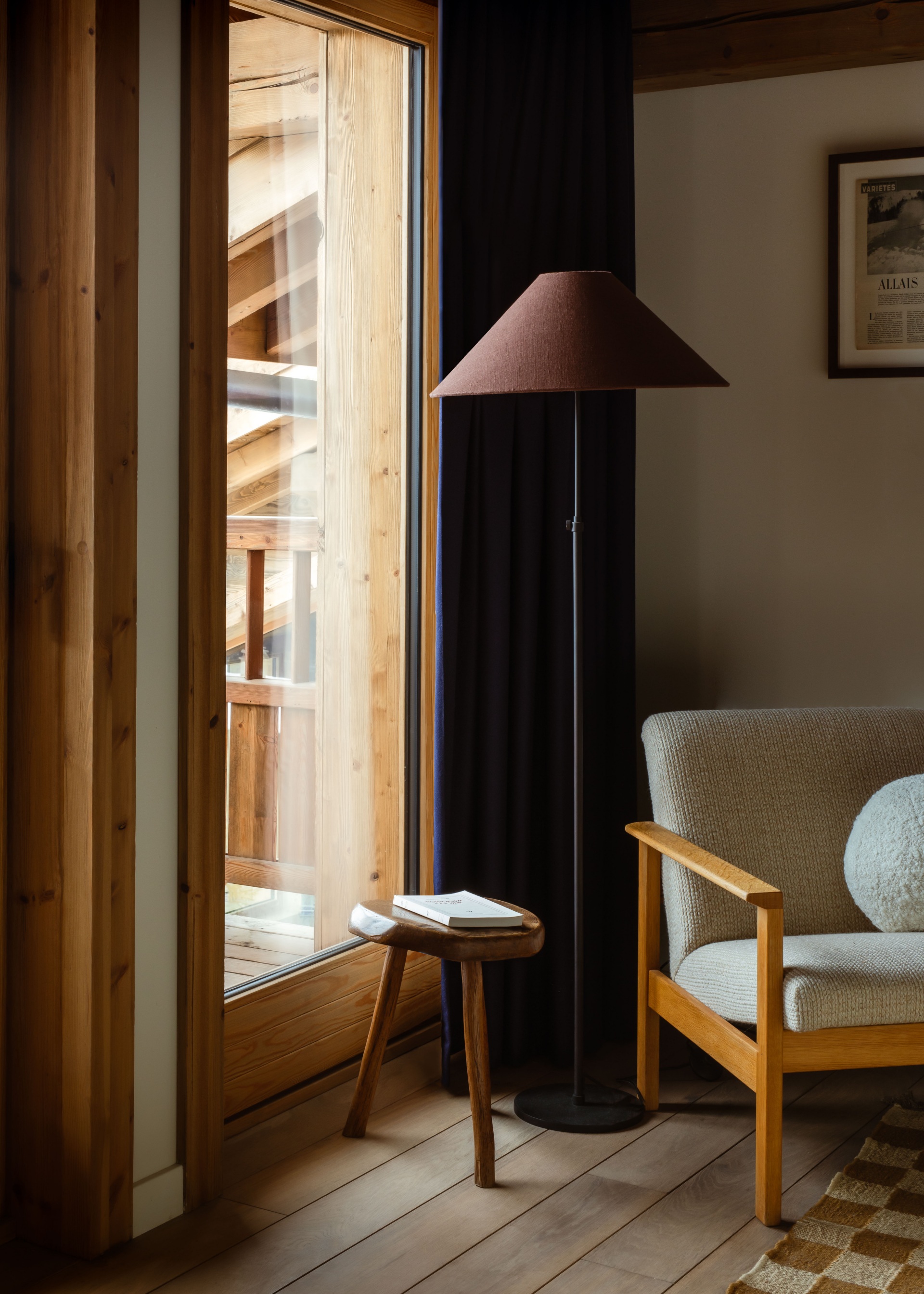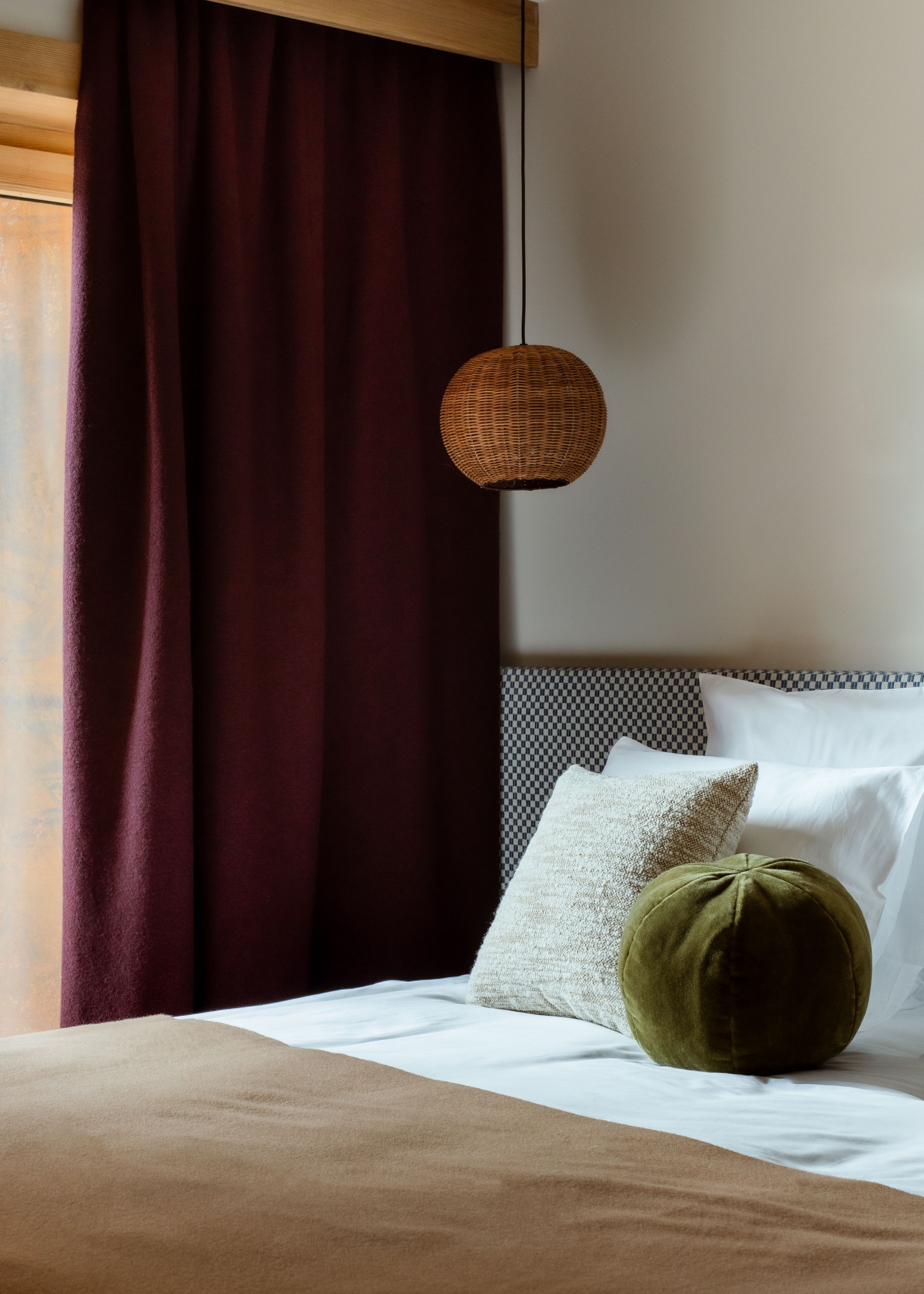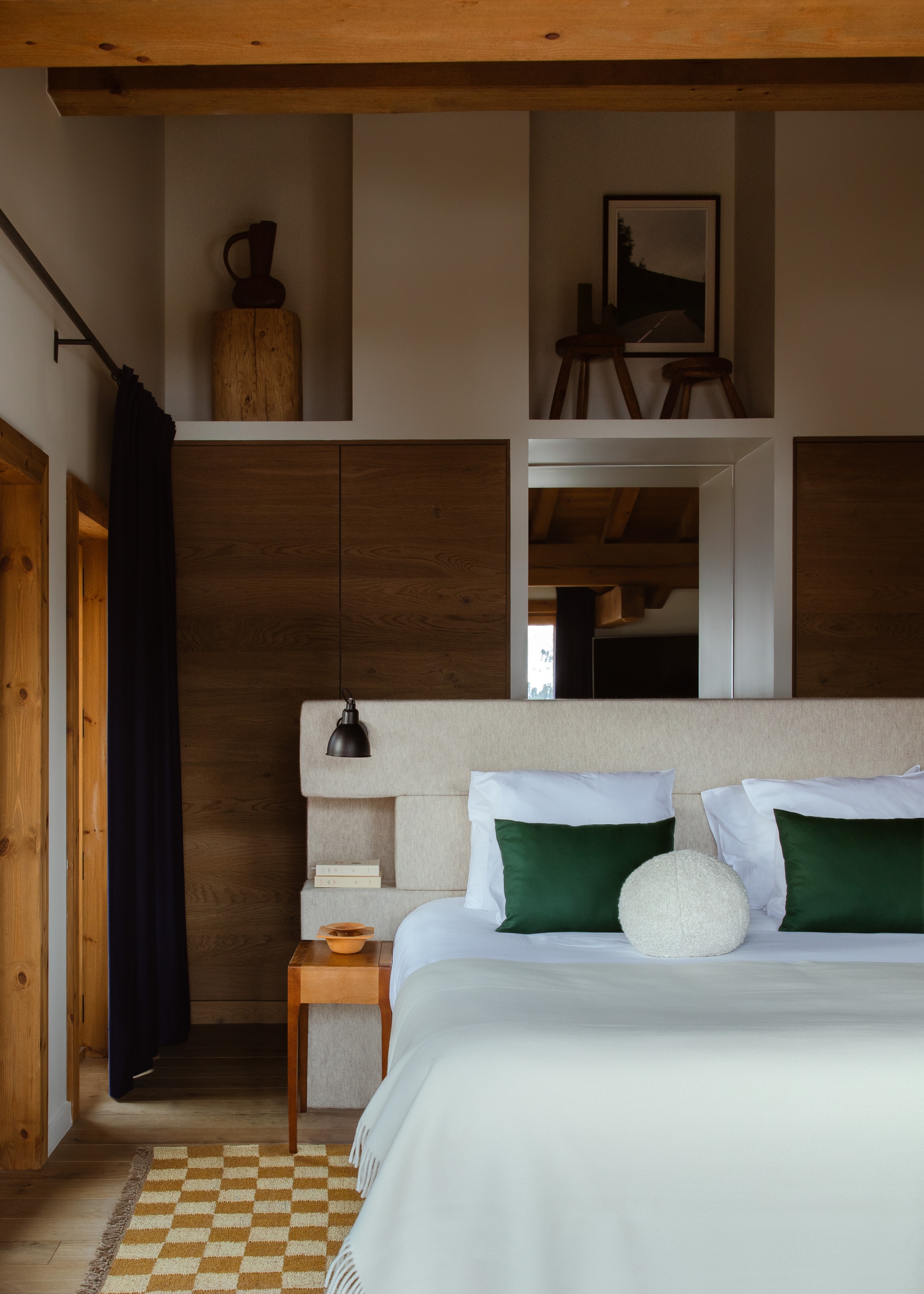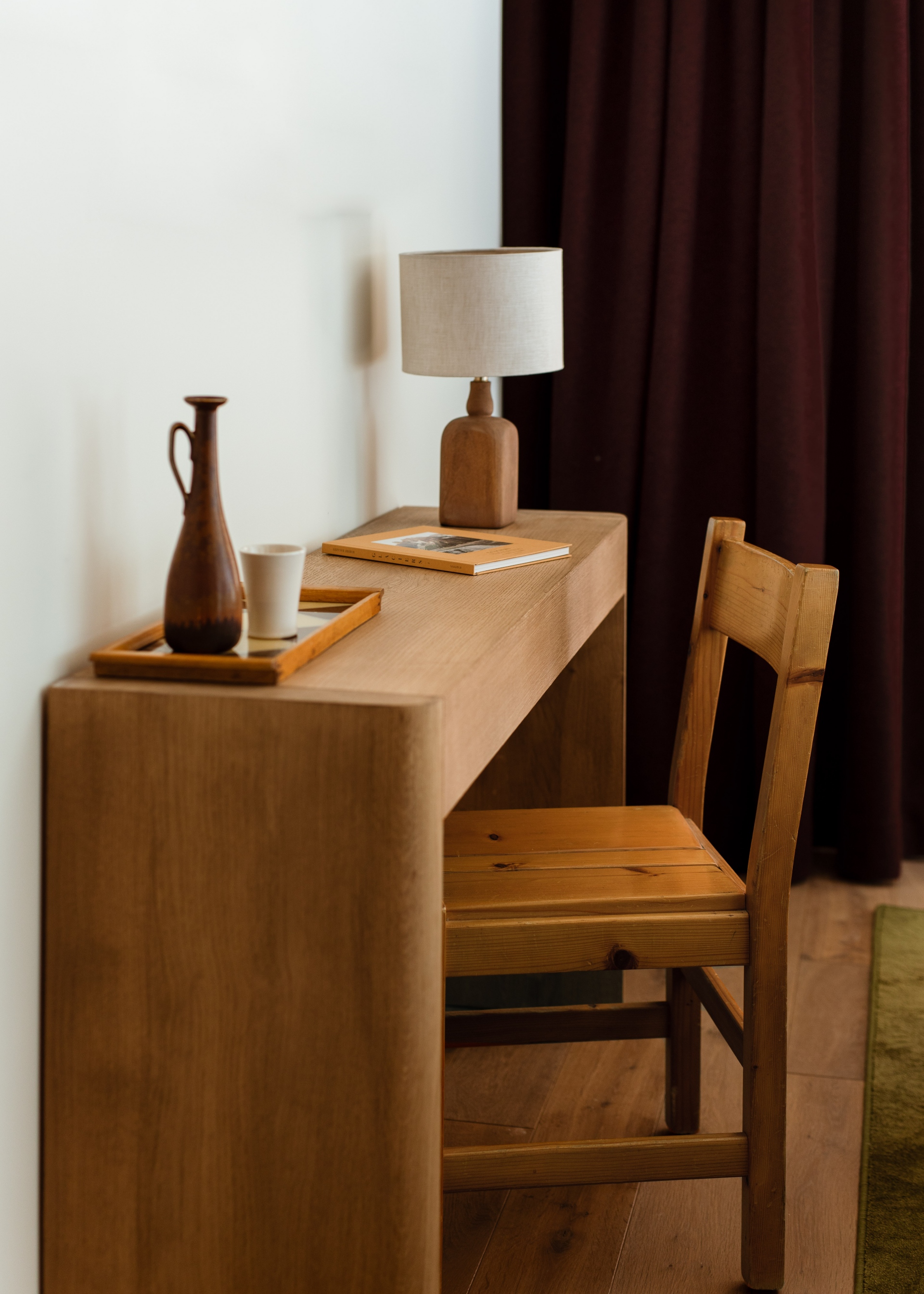 Fossey designed the interior with an emphasis on overall coherence, but also on the accuracy of detail: each element of the living room's imposing library - art books, novels, biographies - follows the guiding line of adventure, architecture, relationship to nature and the introspection linked to the particular setting of the mountain.