As one of the leading interior design companies in China, GS Design is devoted to providing professional and excellent interior design and services for domestic and commercial clients, with projects including boutique hotels, real estate, shops and stores, offices, clubs and villas. Infusing also their artistic skills into the practice, GS Design tries to provide an unlimited degree of possibilities for space. The Sumei Skyline Coast Boutique Hotel located in Sanya is no exception. This is located nearby the "The Skyline Coast" - a popular tourist attraction in Hainan which enjoys vast and open seascapes and is surrounded by the sounds of crashing waves.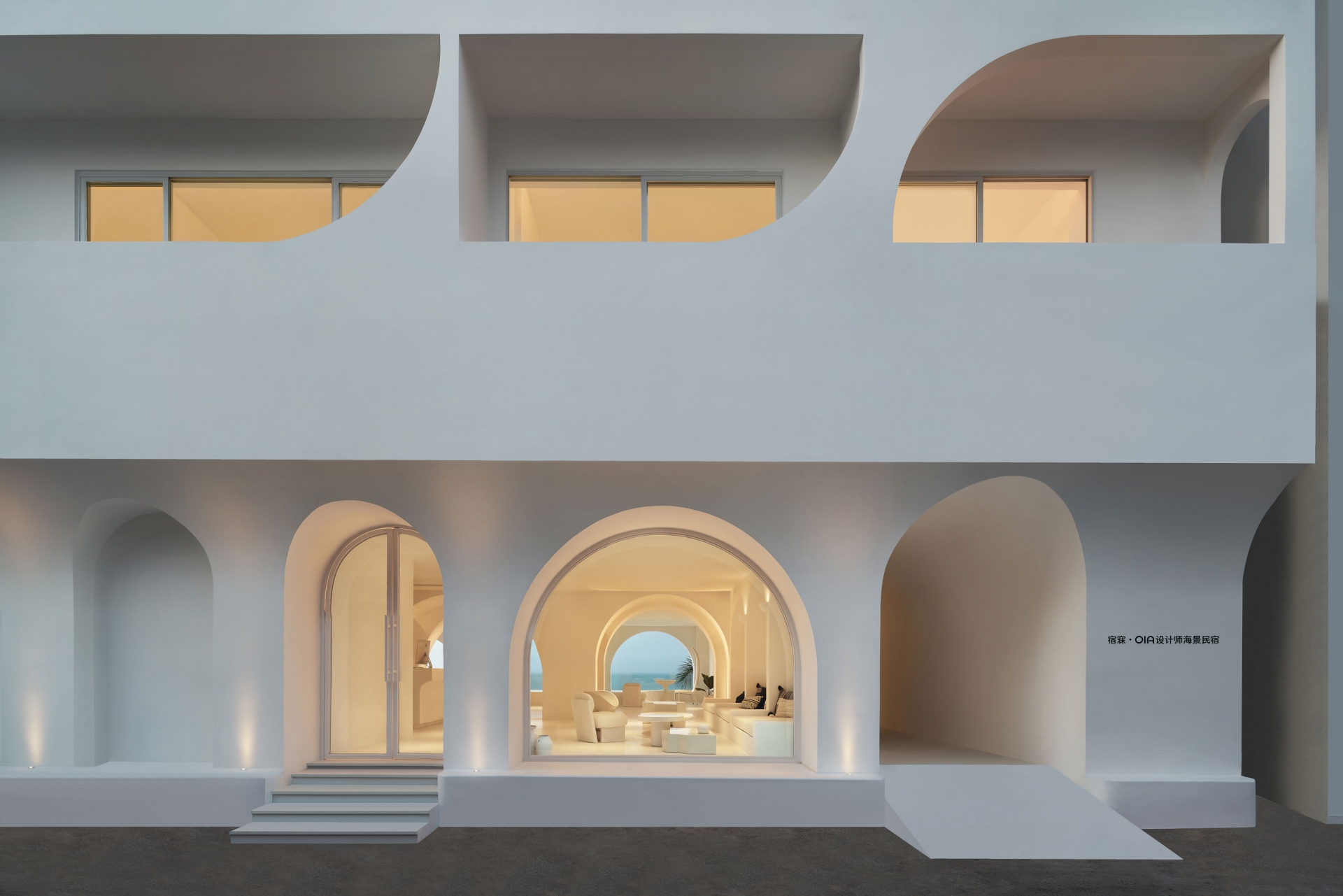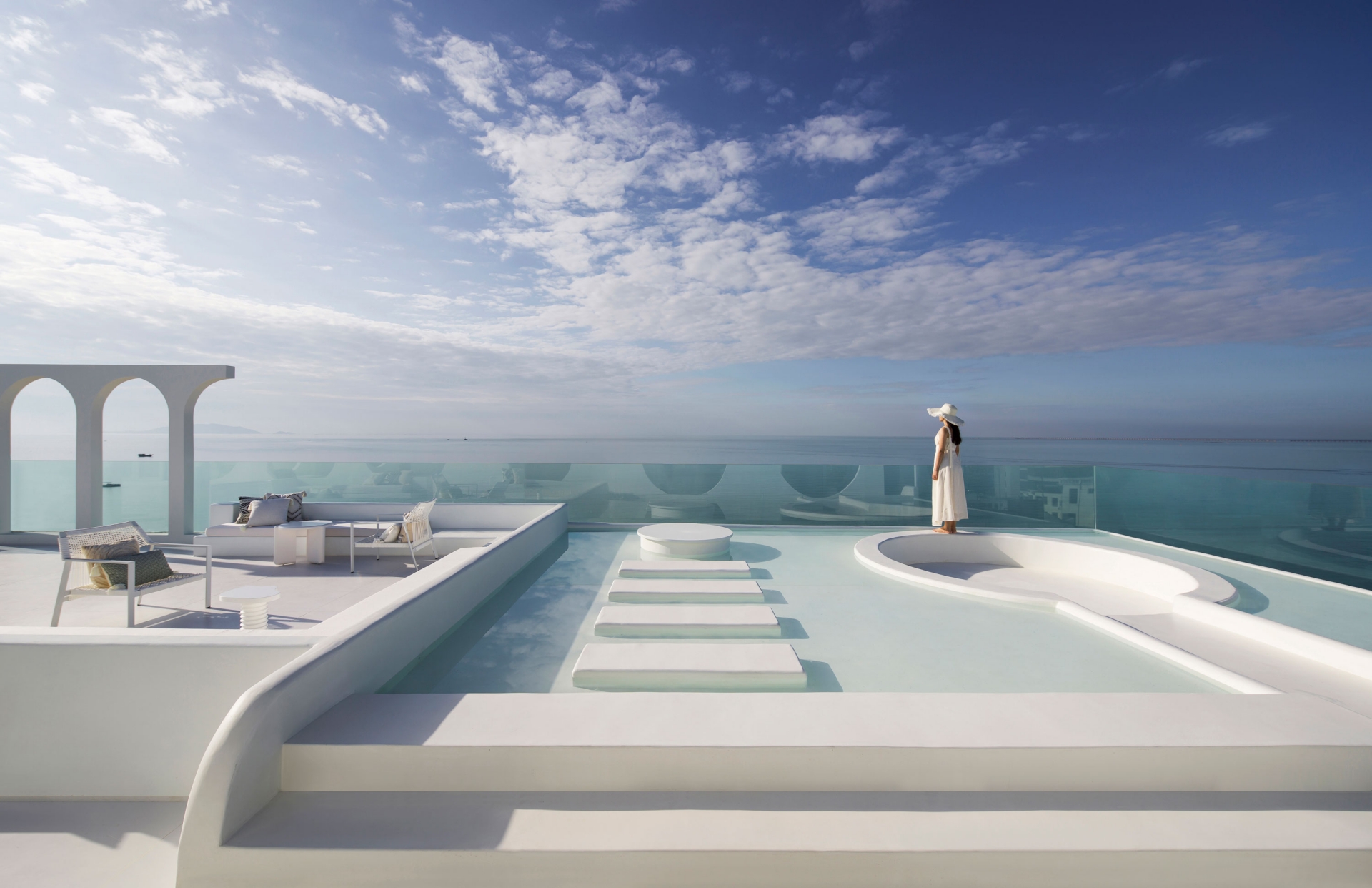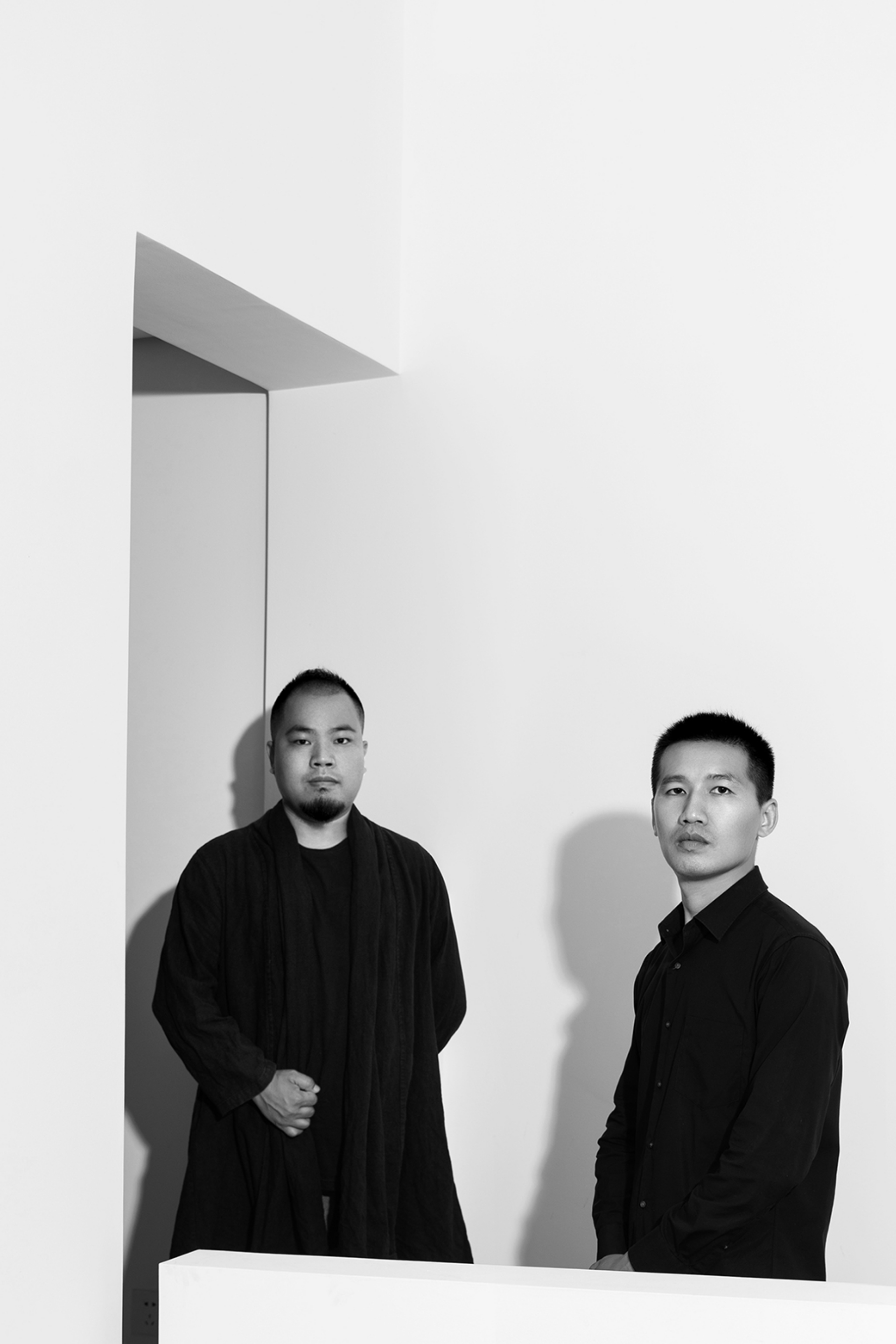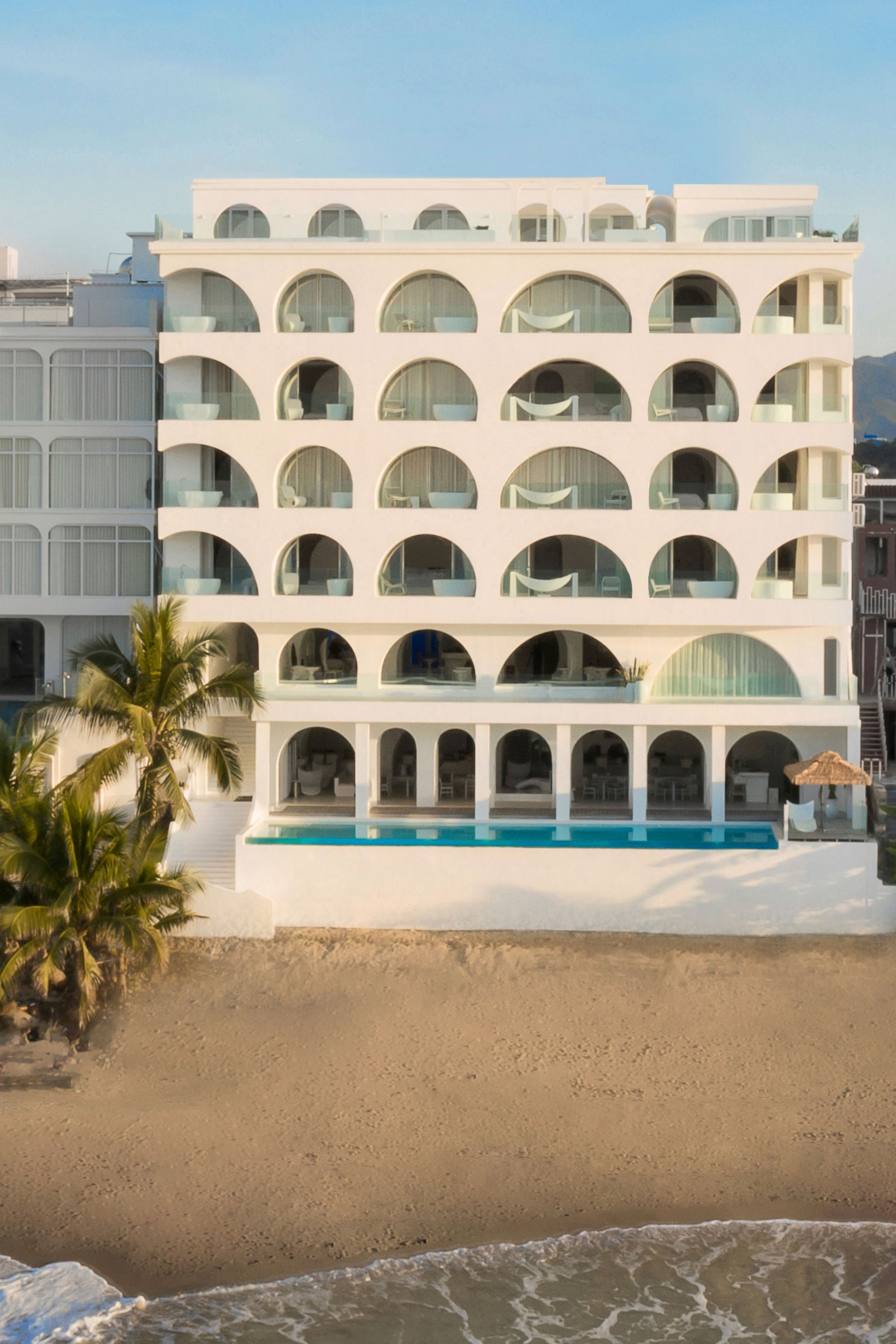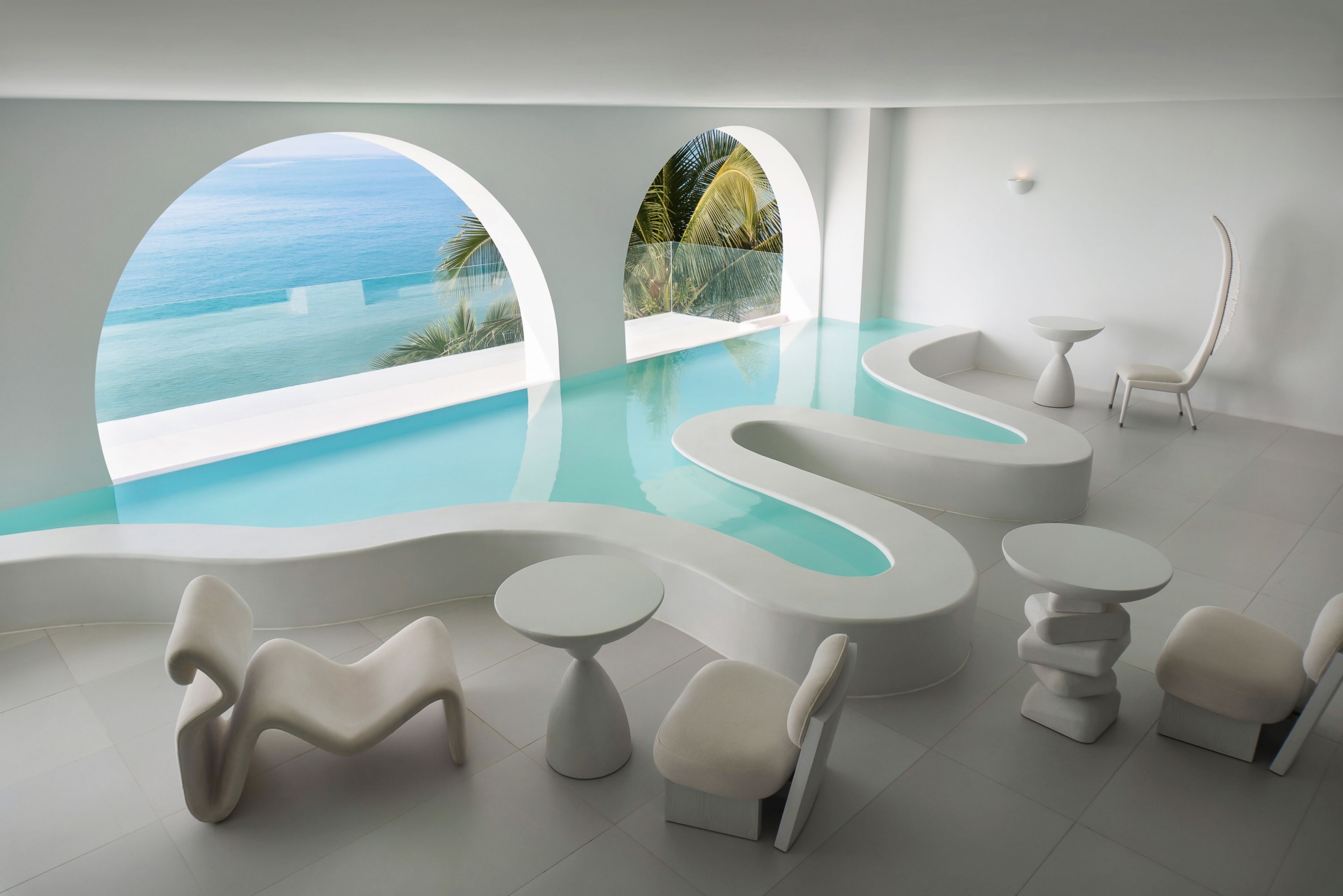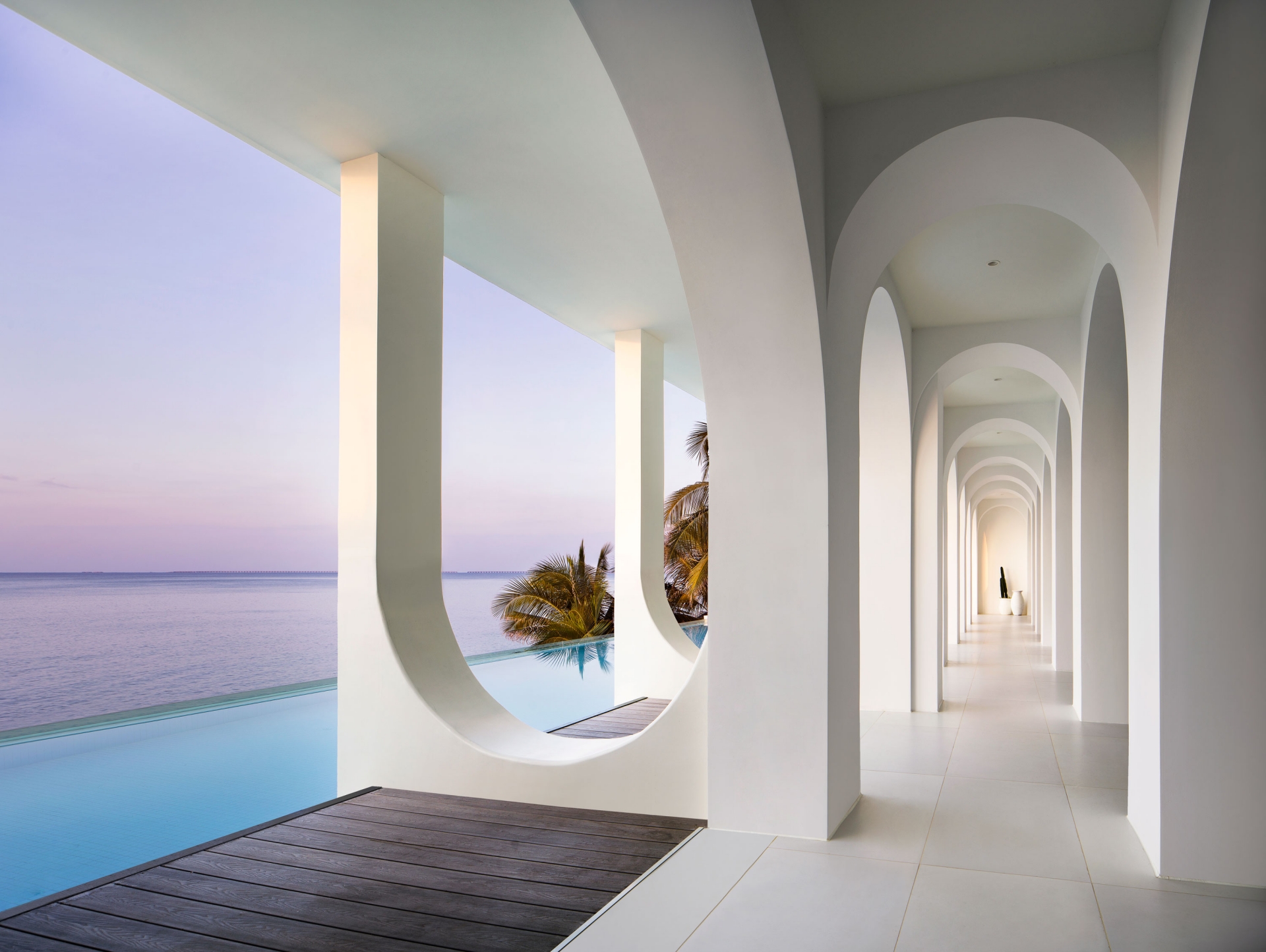 The design team has offered two interpretations for the façade structure of this project from different aspects: from the exterior, it looks like ocean waves rising and falling along the shore, while from the interiors, each peak of the ocean wave encloses an independent frame, presenting vivid pictures of the infinite blue ocean. The lounge of the hotel, unlike typical spaces, has been transformed into an area featuring a reception, seating spots, photography areas and for enjoying high tea. The height differences in the shallow water area further enhance the artistic vibe of the space - inspired by the winding coastline, the designers have crafted the boundary of this area into a multifunctional platform, to present a rich layered visual effect with the pool and the ocean.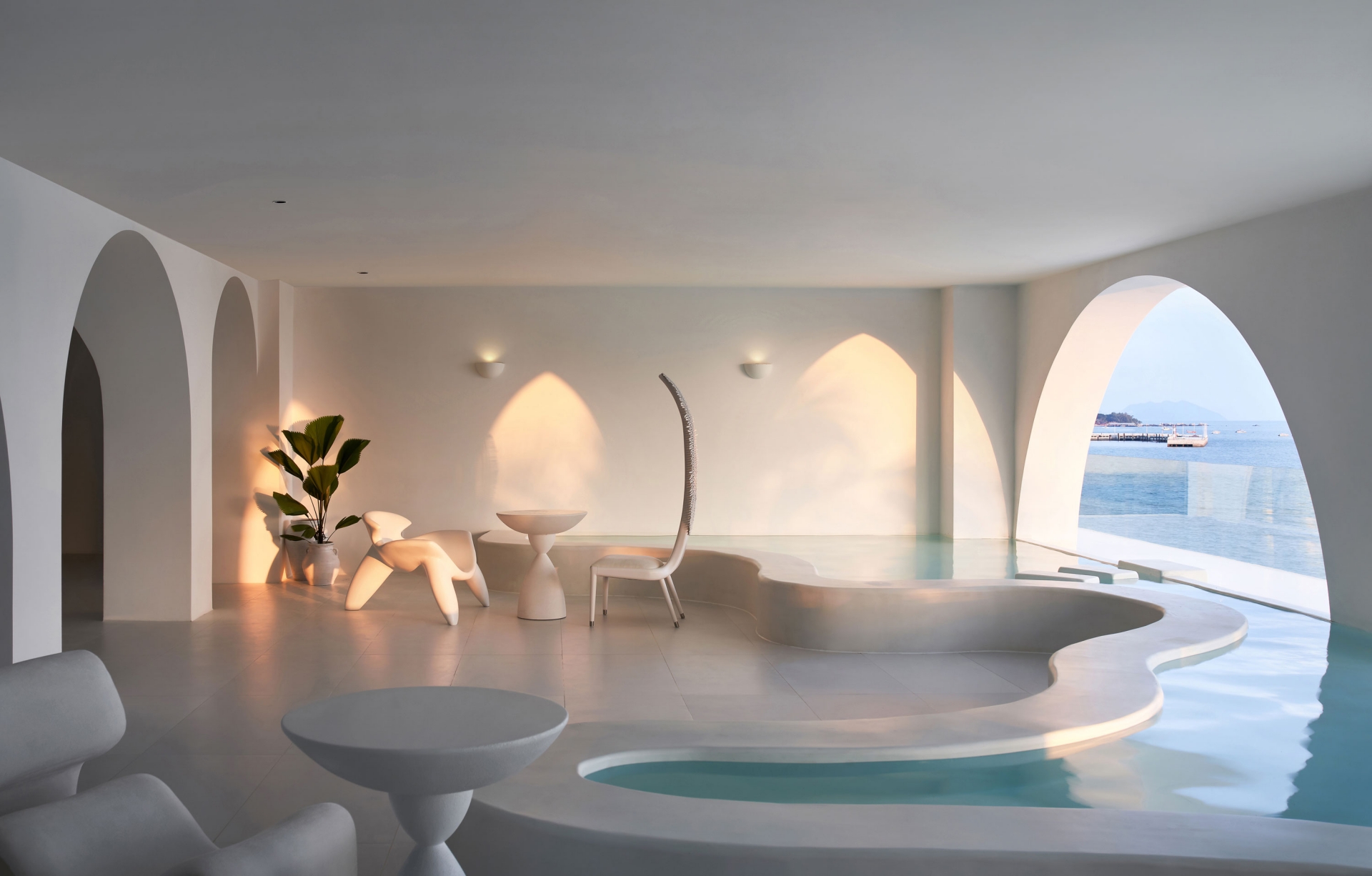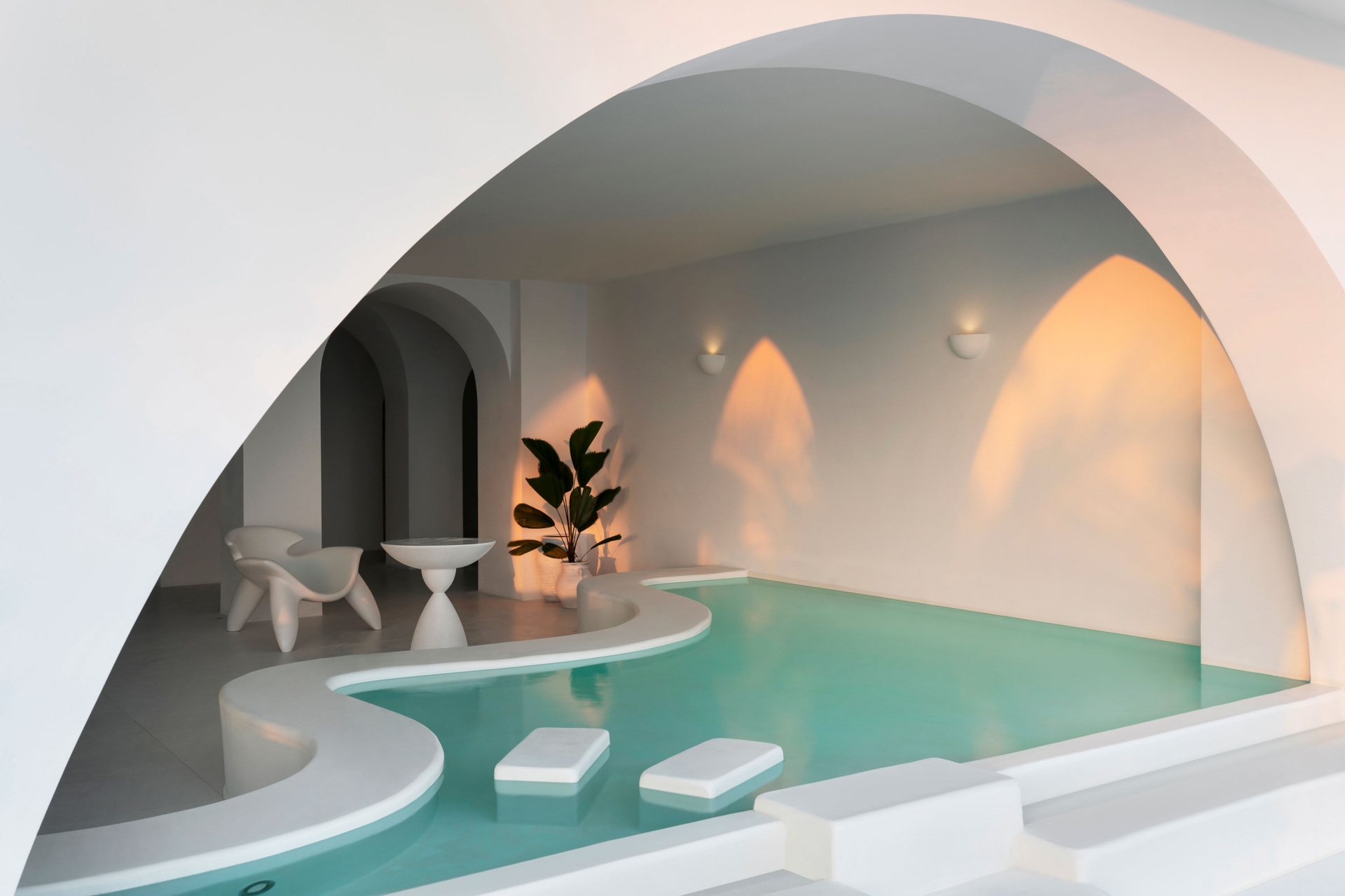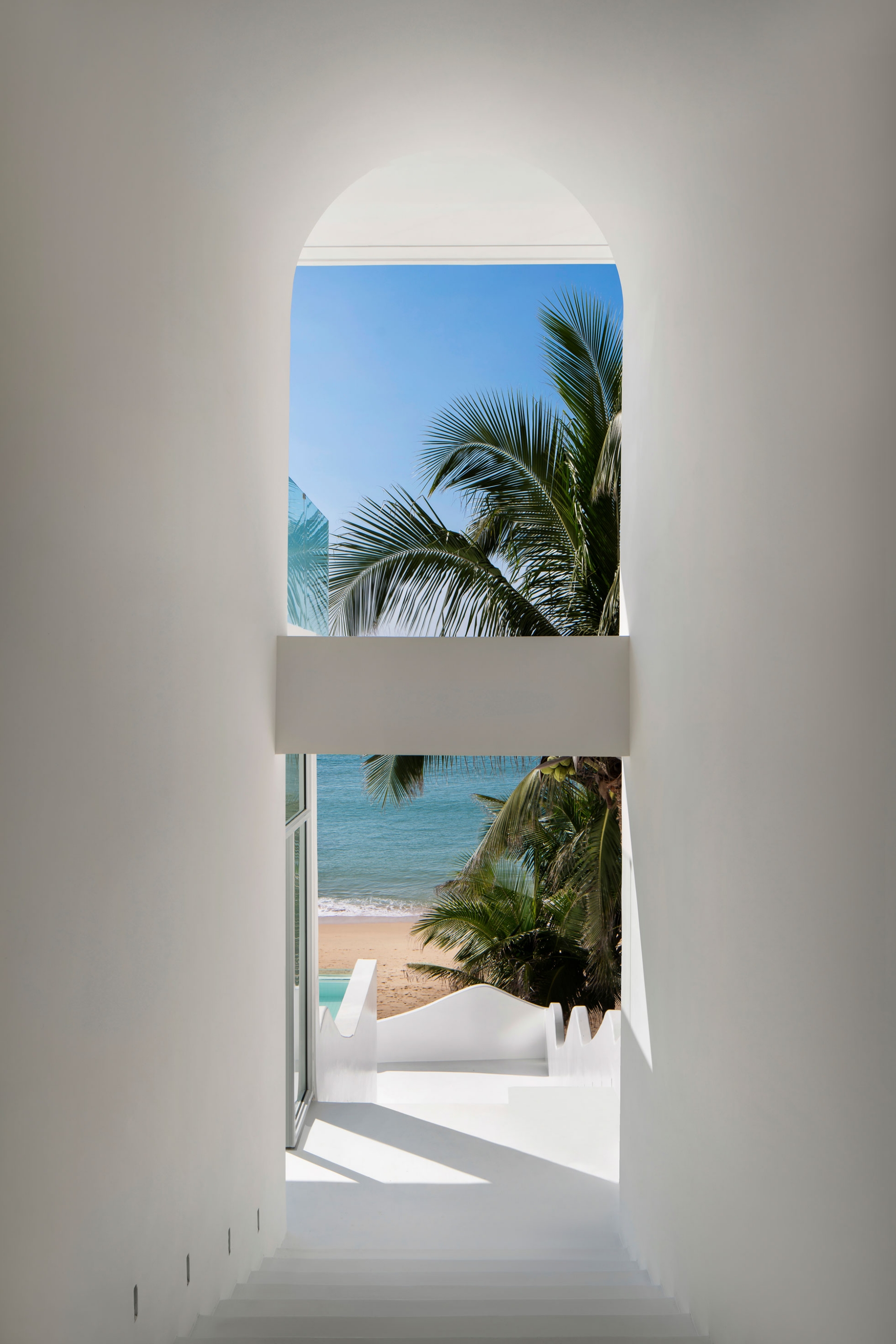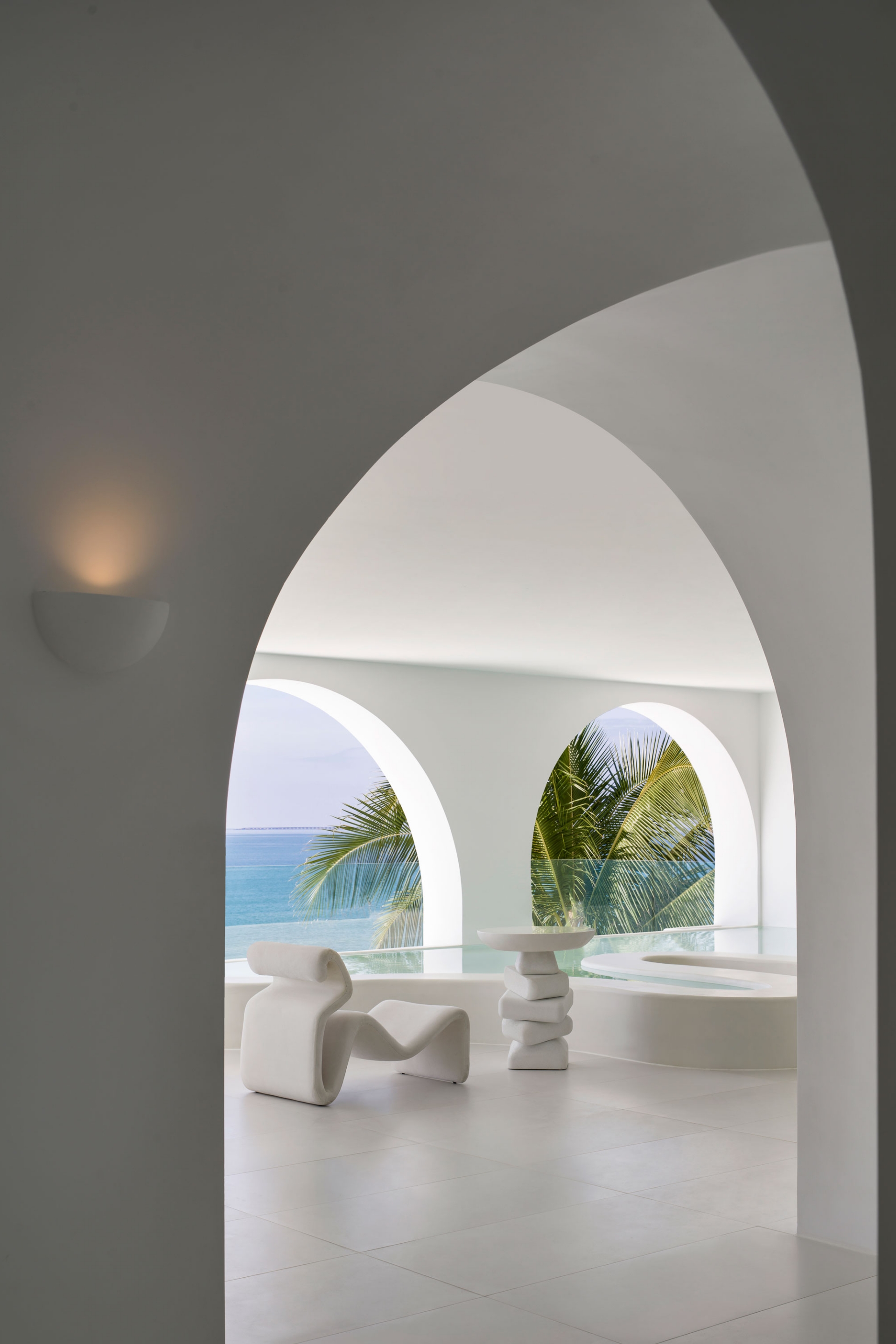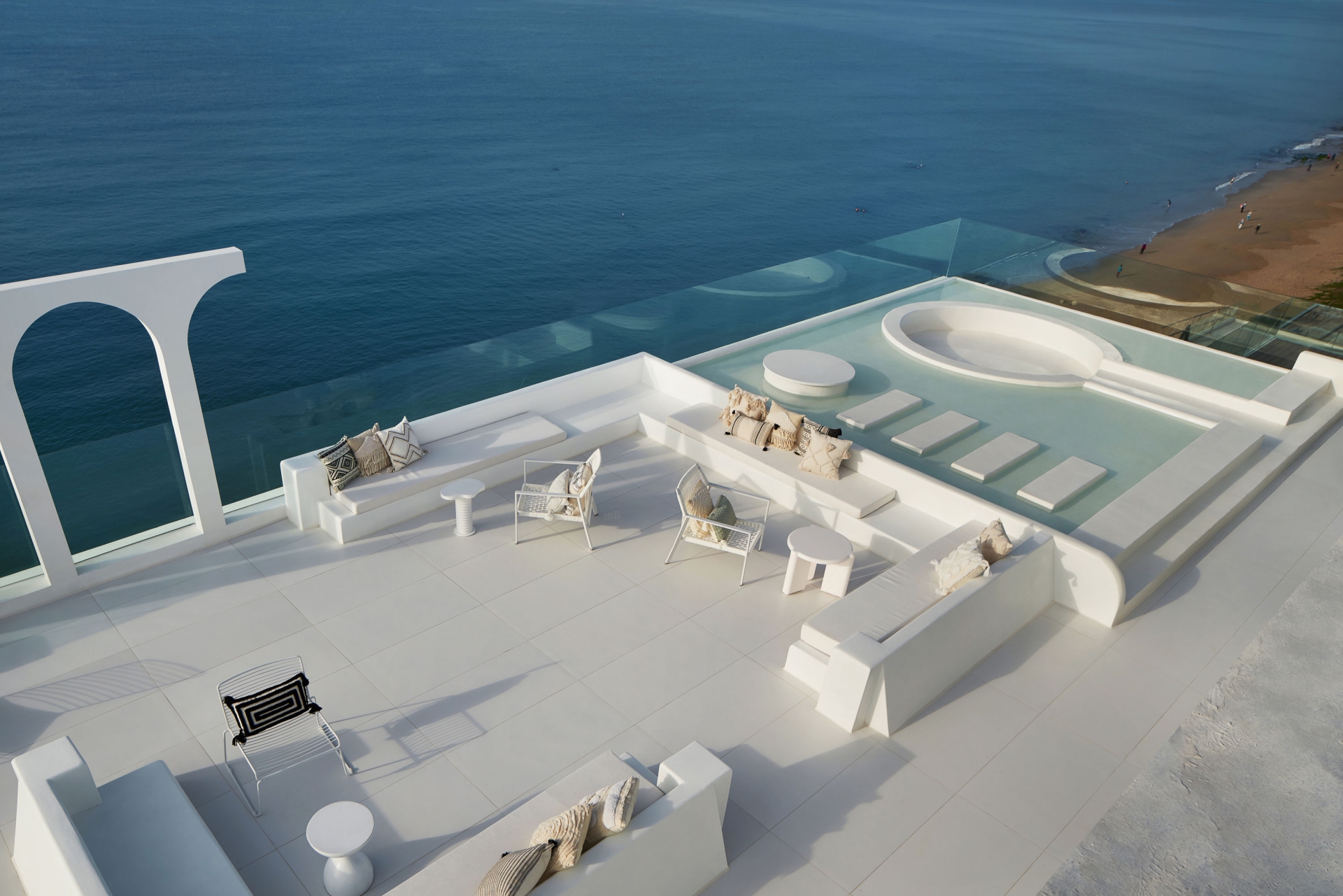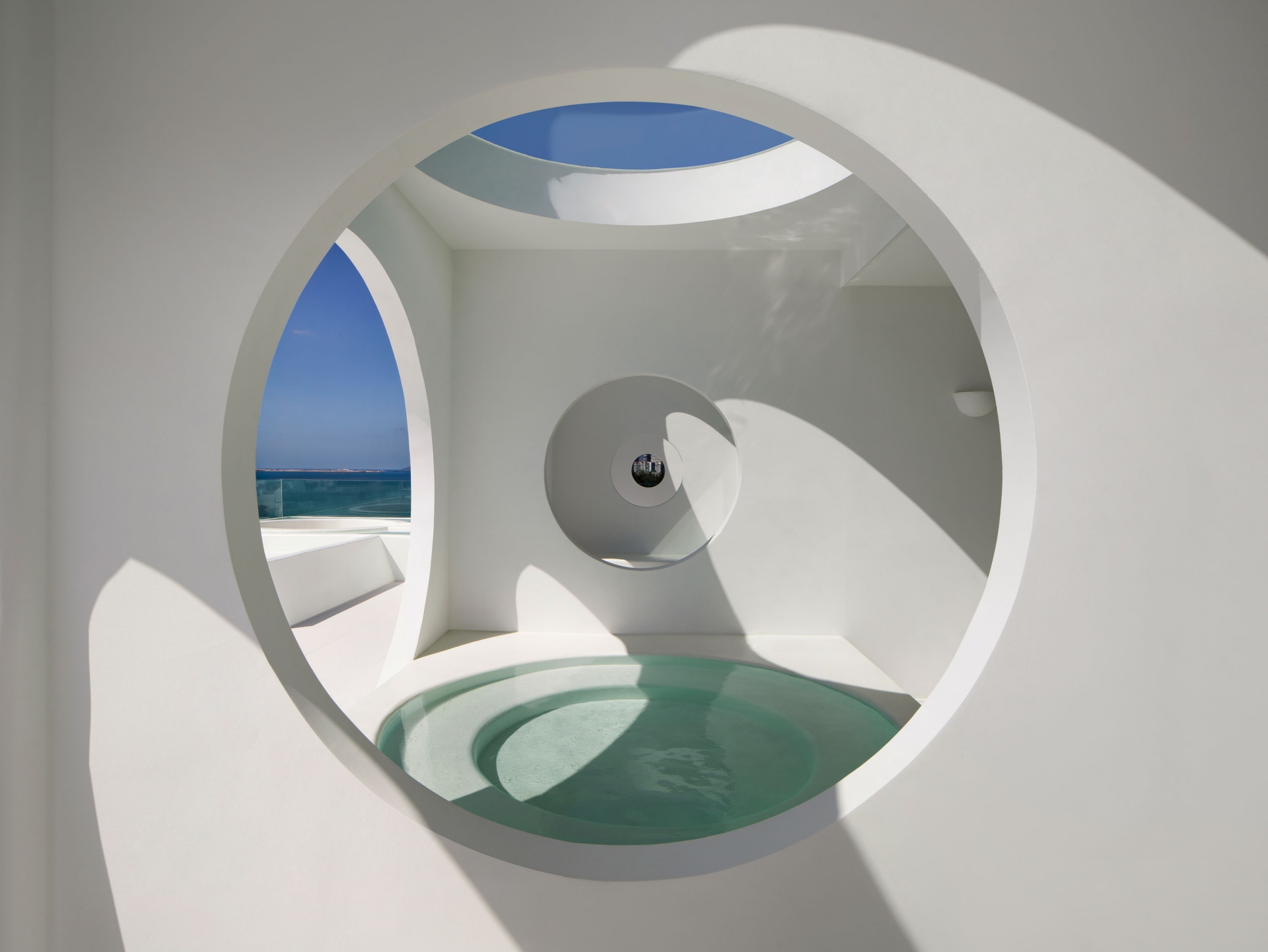 Throughout the hotel, it's clear the design team has excelled at executing their vision - a pure white tone presents a strong contrast with the sky, seascape and sunset, ensuring a photo op background whenever one ventures. Explains the designer of his concept, "We worked to craft the space into a timely and sophisticated art piece with a long lifespan of usage by adopting this classic colour." This is coupled with precise aesthetic proportions when conceiving the arch shaped framed windows, highlighting each vivid natural scene to perfection. Moving down to the basement floor, this exists to house the bar and infinity pool, which is the perfect venue for pool parties thanks to the free layout with fewer partitions. As well, the swimming pool visually integrates with the boundless ocean and the infinite blue sky.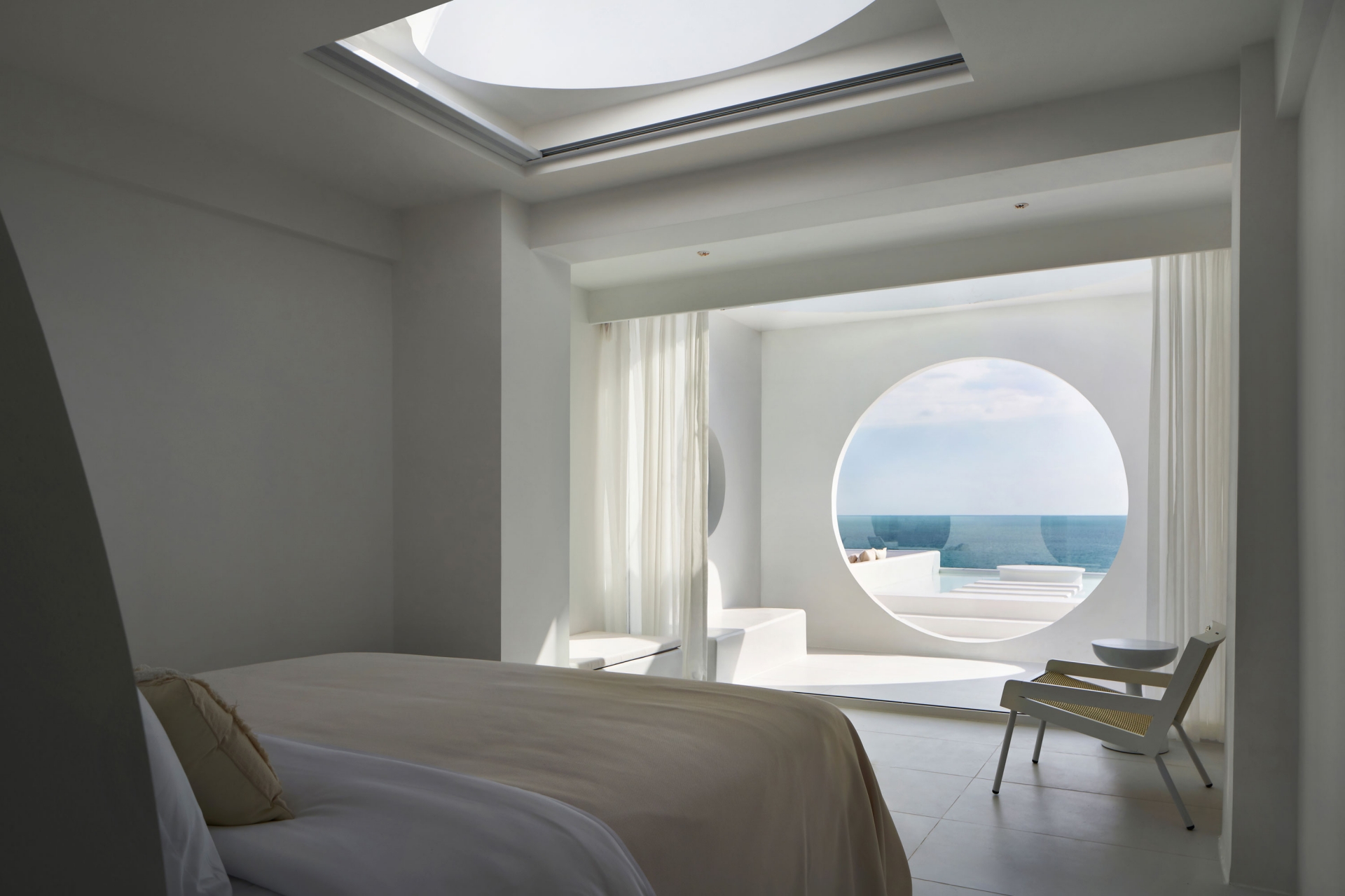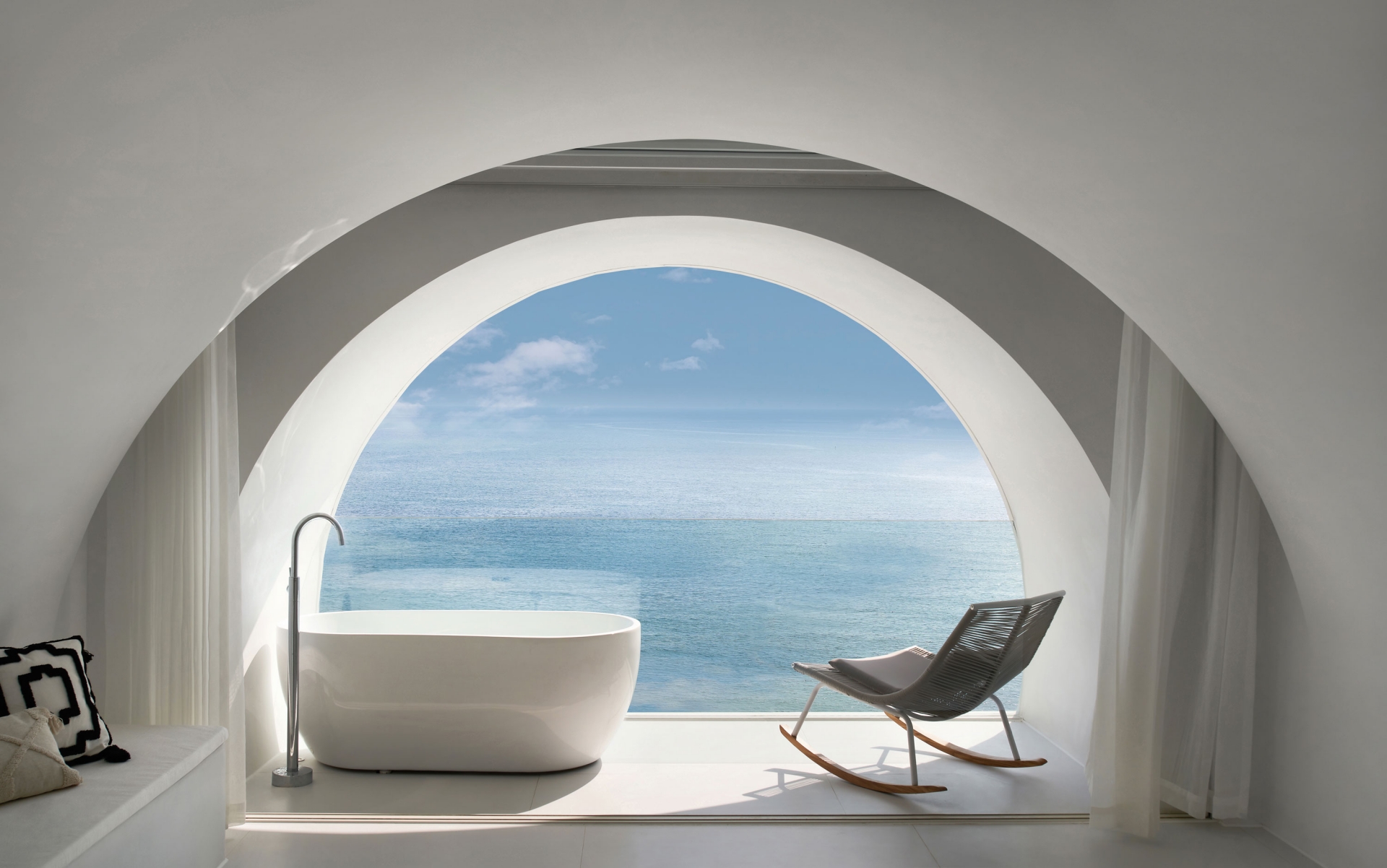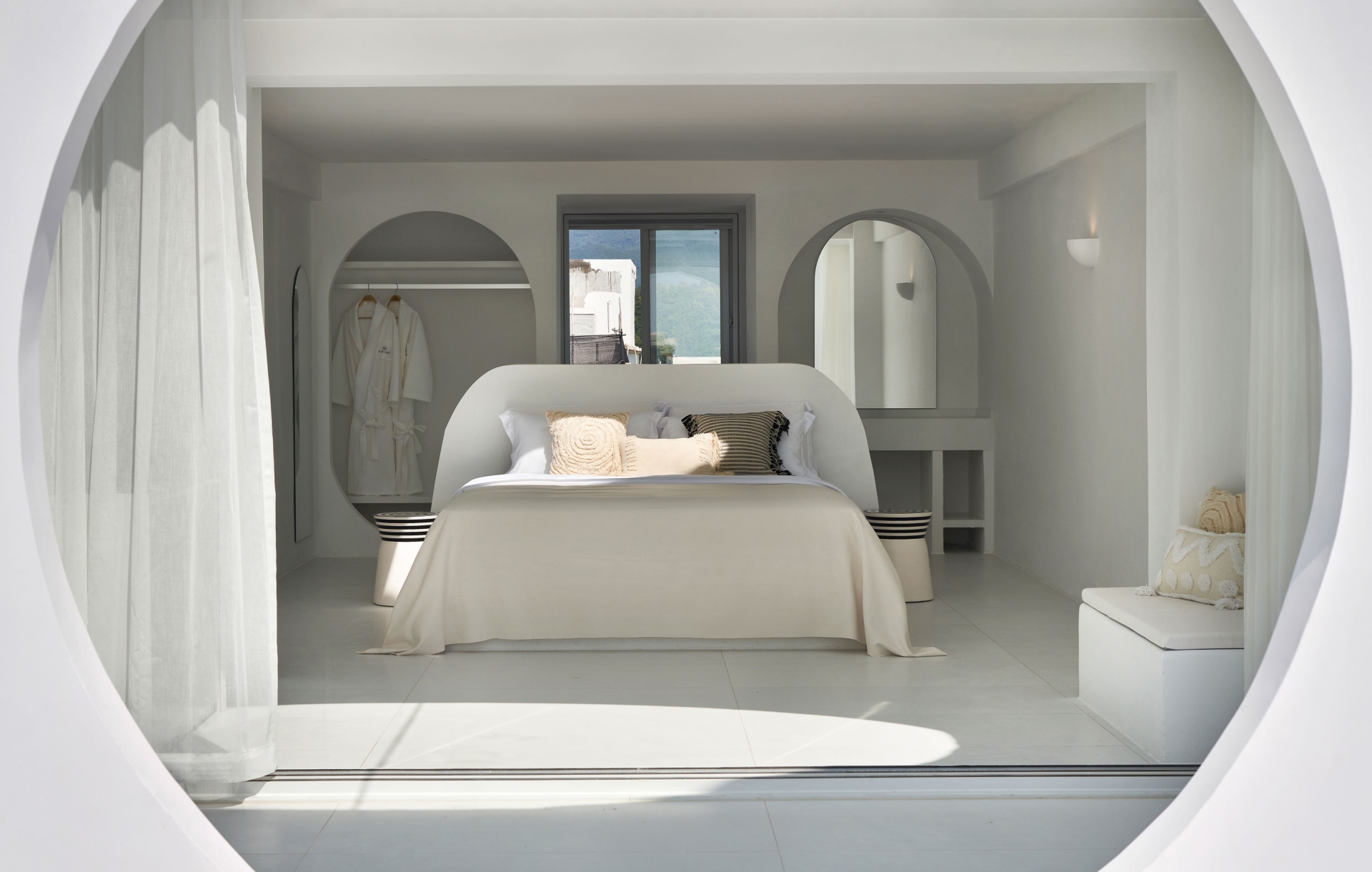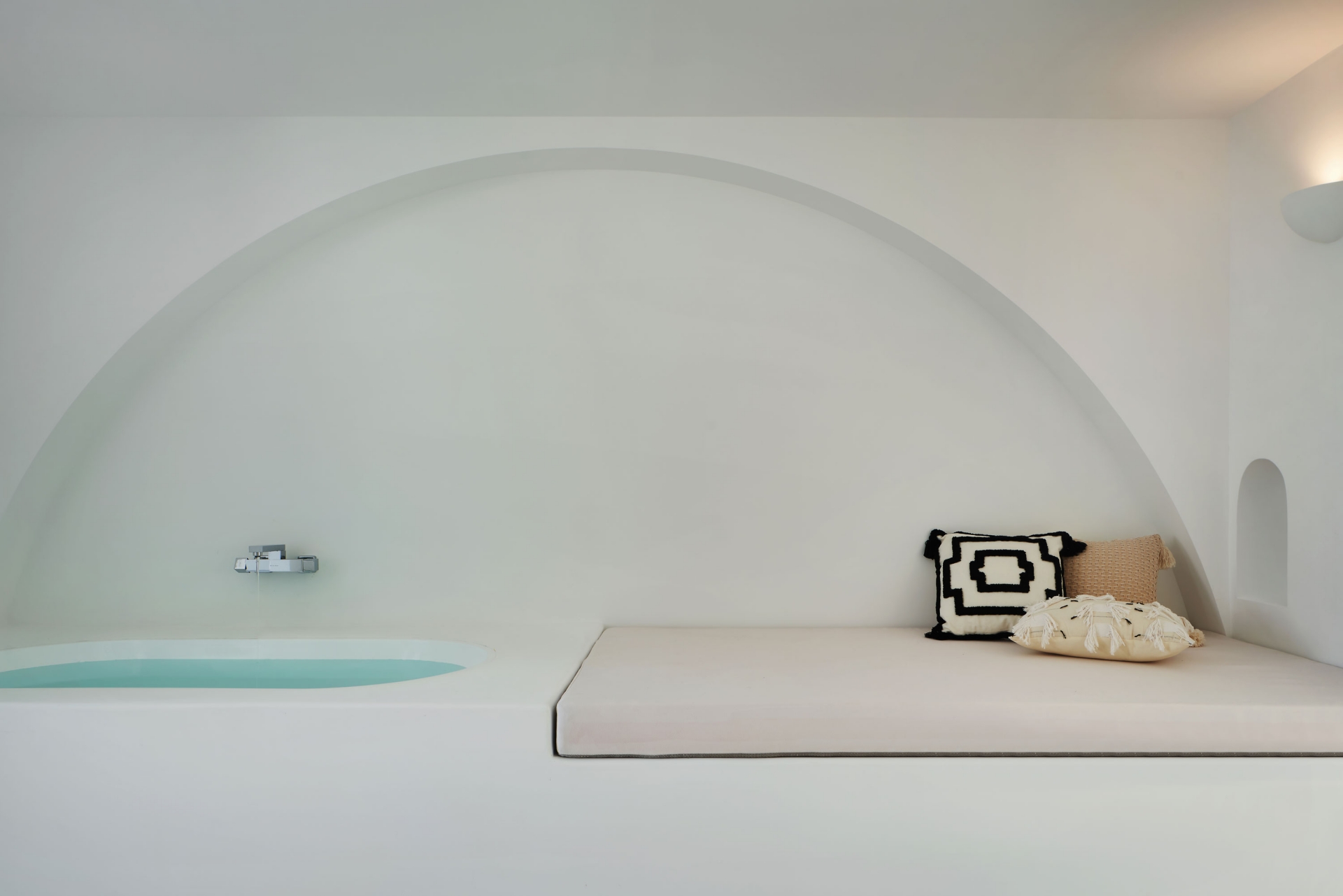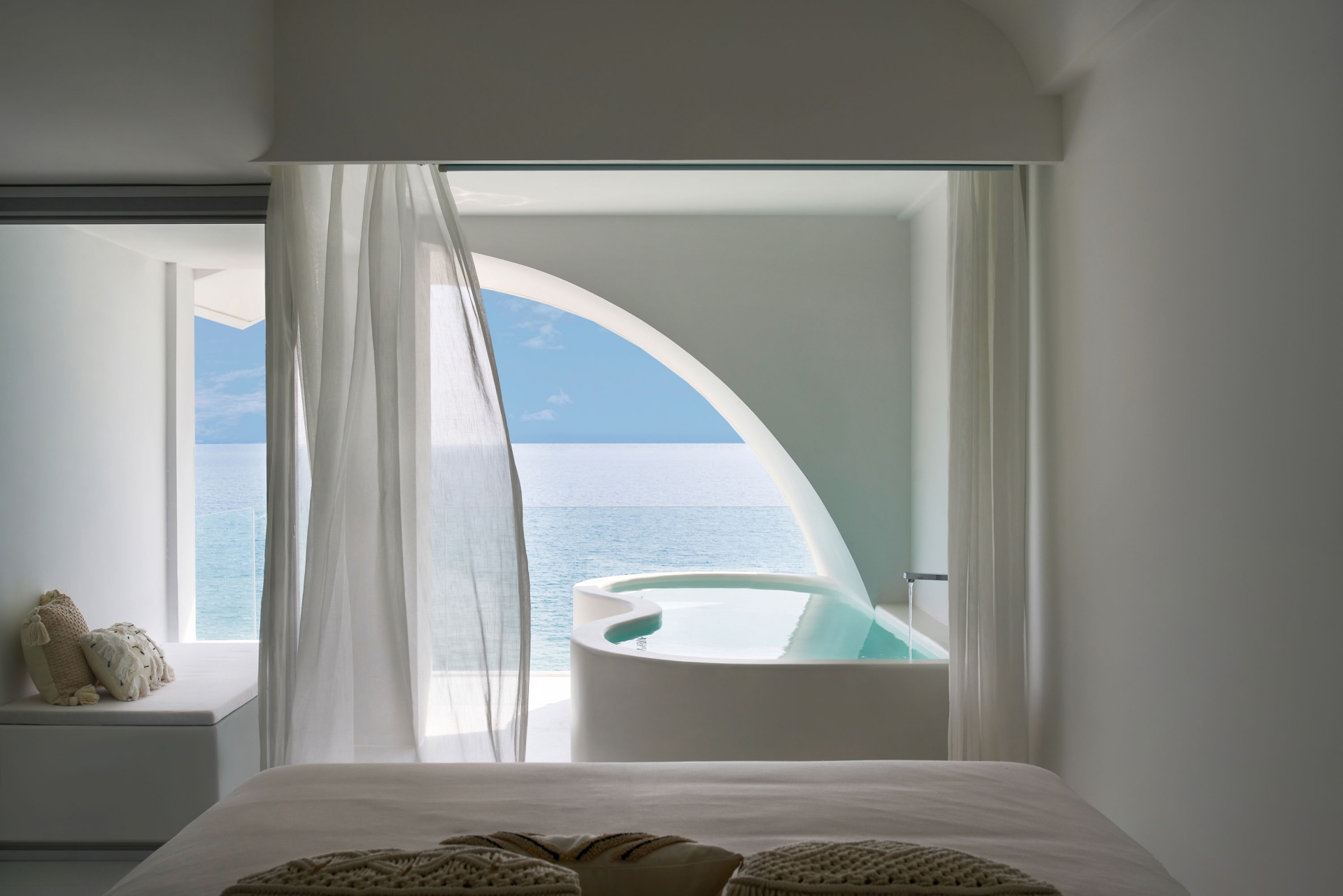 The design team deconstructed art with simple graphic morphemes, depicting circles inside the square, and overlapped them with each other to form a loop, to ensure an in-depth vertical layered vision effect in the hot spring area. The shifting of light and shadow depicts poetry on the spatial structure; the silhouette of the waves, the afterglow of the sunset, and the ripples of the hot spring pool are all intersections of time and space. Light has also been used to frame the scenes as well as to unravel the aesthetic texture and relationship between light and shadow seamlessly. This natural wonderland is a true sanctuary indeed.