After working as an architectural technologist, Sam Buckley moved to Milan in 2009 to study for a master's degree in interior design. Afterwards,  Buckley started work in art direction for fashion brands alongside endeavours in architectural design and interiors. Presently, he heads up Studio Sam Buckley where he designs sculptural furniture and objects along with indulgent interior schemes for residential and commercial clients. See more of his work at @studiosambuckley.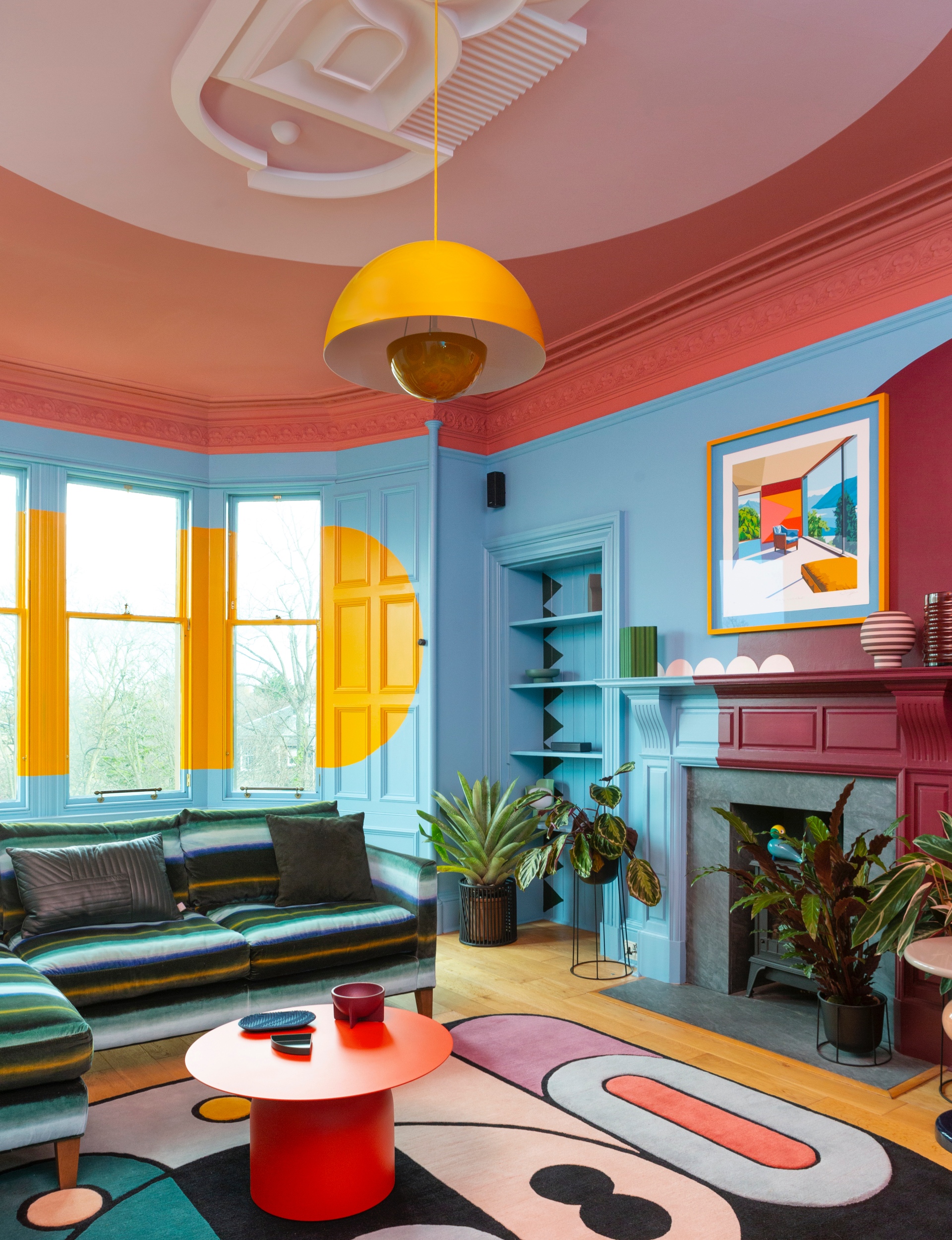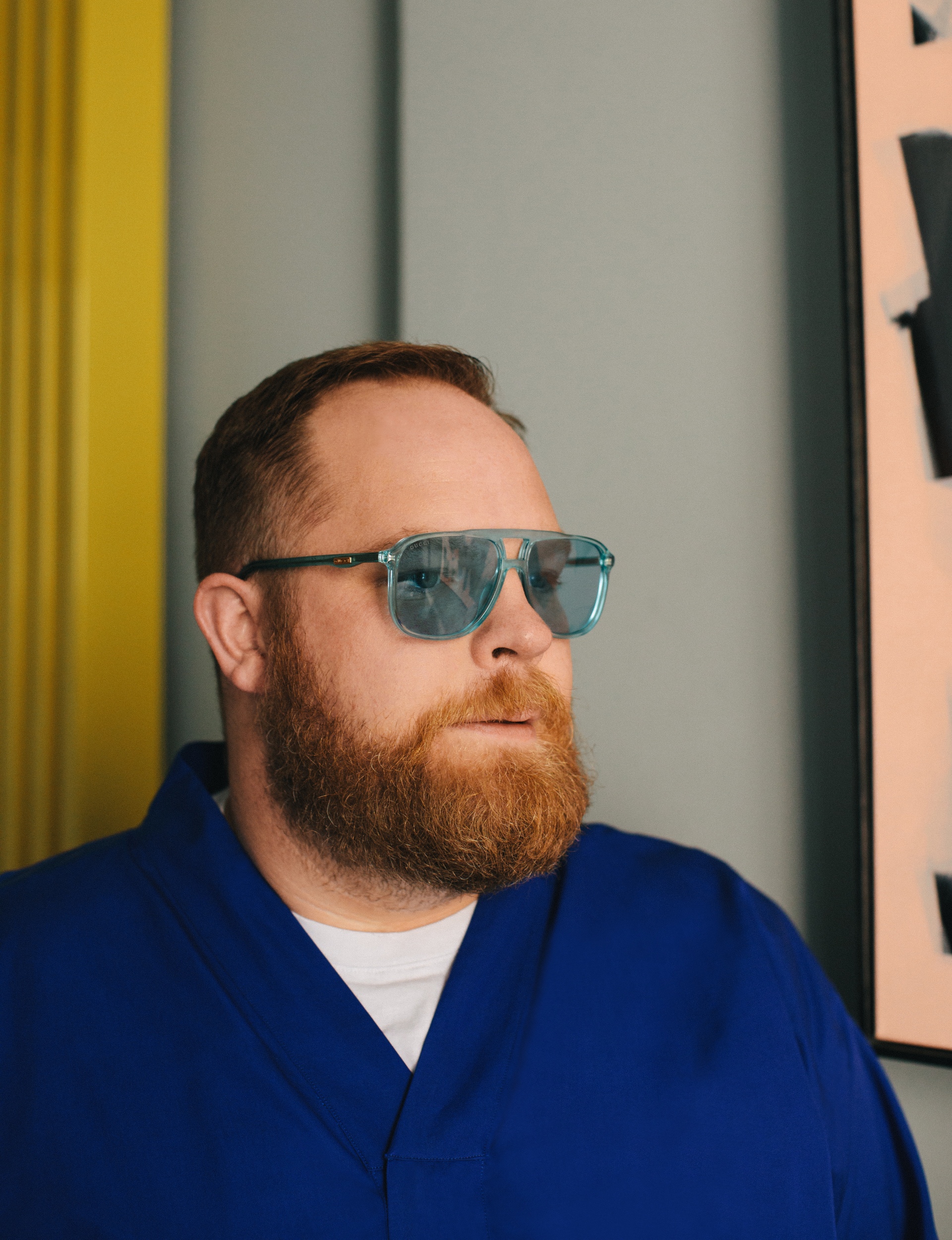 What is your design background and what was the journey to starting your own practice?
I studied Architectural Technology in Edinburgh almost 20 years ago now, and worked in various roles at engineering and architecture firms across Scotland, working on university buildings, large office interiors and also schools and community centres. Later on I worked for an architecture practice that had the contract for the upkeep of the Scottish Parliament, and designed a scheme to protect it from possible vehicular attack, which won the office an award. Unfortunately that was just before the world economies tanked in 2009 when I was made redundant, and after some deliberation, I went to study for a master degree in interior design in Milan.
I Interned at Adidas HQ in Germany after the course which started my journey into fashion. I designed a few stores in Edinburgh, then became art director of a menswear label for a couple of years. Around 2015, I decided that I needed to get back to being my own boss again, and that's when I started Mr Buckley Interiors.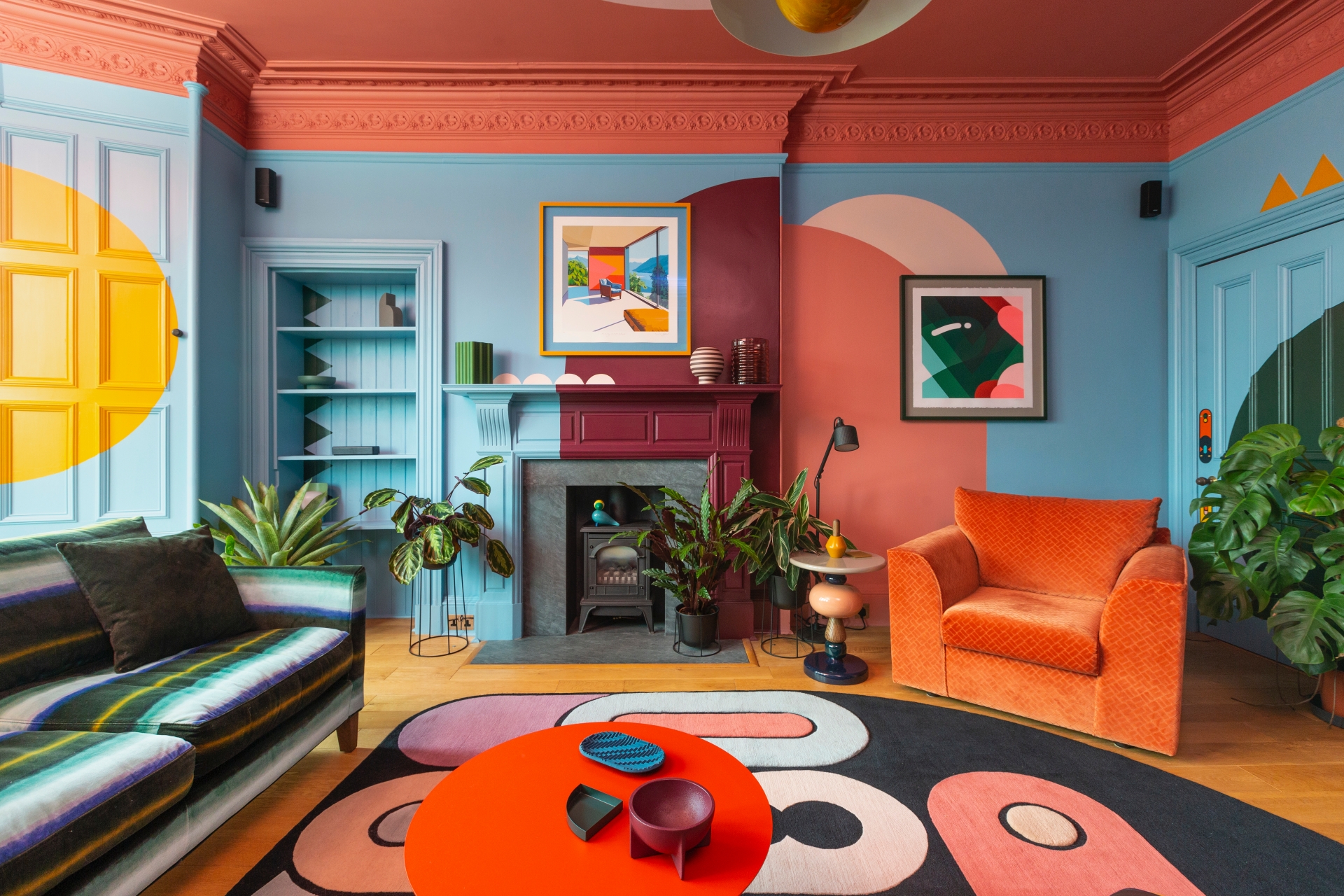 How is your range of focus on interiors, architecture, furniture and object design a reflection of your practice?
I studied the technical aspects of architecture, with a real focus on new materials and technology, then later on doing interior design, I brought that same fascination for new materials and new techniques to try do things a little differently. Subsequently I will always try to push the boundaries and see if something new can't be found. I have always liked working in 3D. Whilst sketching is great for getting some new ideas down, I try to get into 3D as soon as possible to get a feeling for the massing and proportions of an object or interior. I feel it's better to consider all sides at once, and spaces as a volume as they are the determinants of the spatial experience, which is key to my work.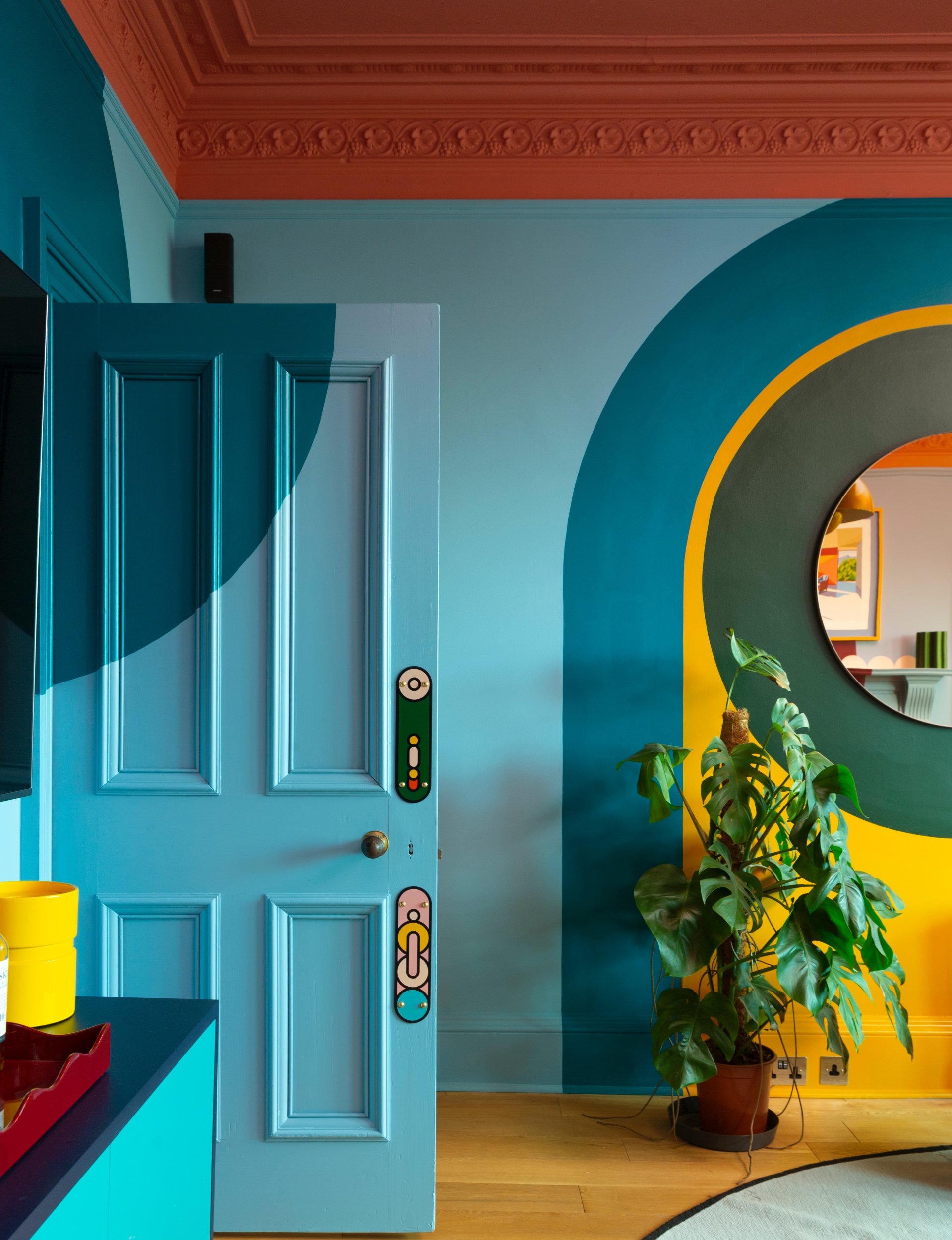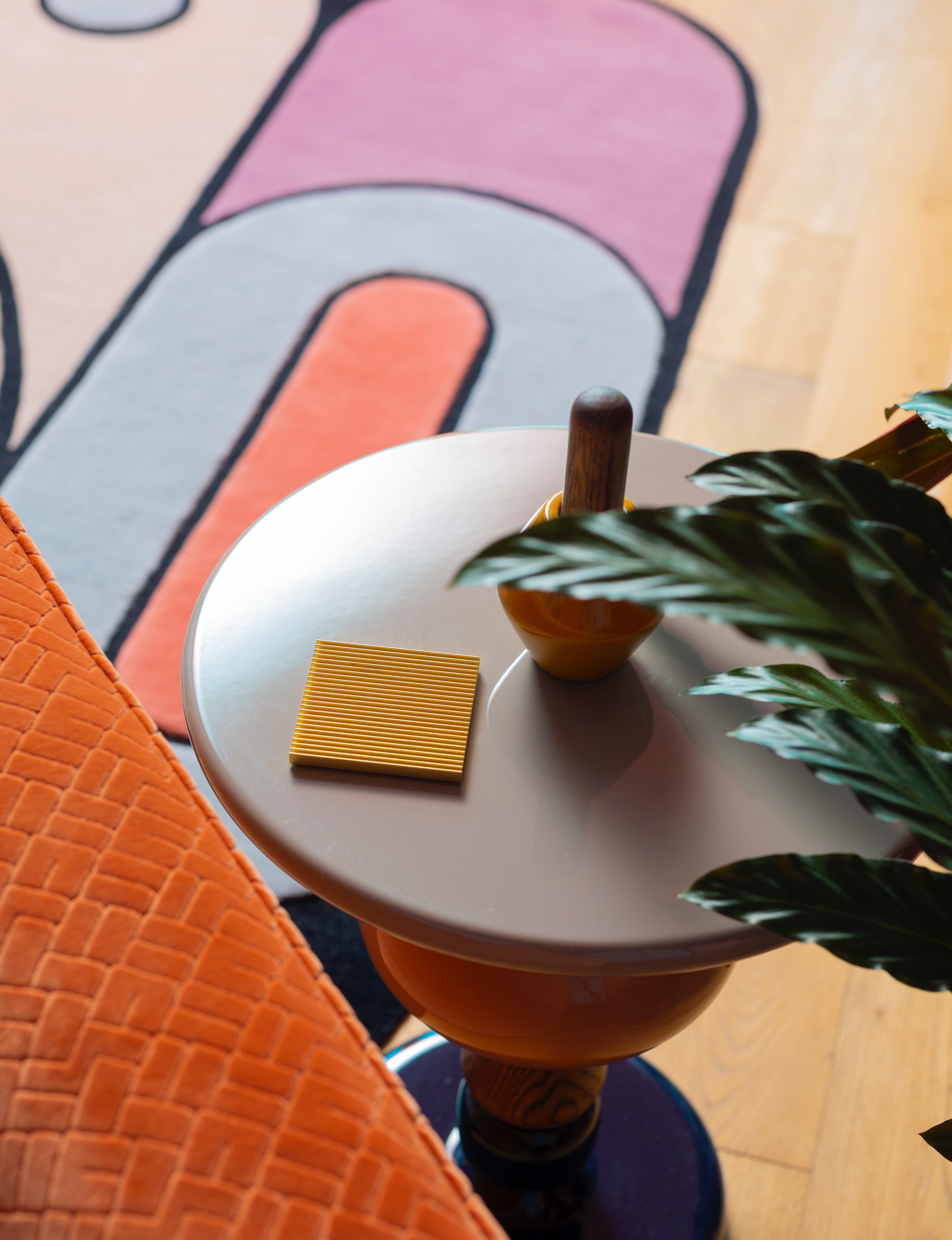 Tell us about this apartment - what is the size and the brief from clients? What demographic is the homeowner in and how did these elements inform the design approach of the project? 
This room is approximately 350 square feet with the small bedroom at about 100 square feet. It's part of a much bigger apartment that we had fully intended on tackling, but the client unfortunately moved to NYC before the spaces were even finished. She does keep the apartment on, but I think she's having too much fun over in New York to want to come back to Edinburgh in a hurry. I have also completed designs on two apartments in New York for the same client, but until she gets her own place they won't be quite as much fun as this scheme. The brief was quite literally 'I want a room that will make people say wow when they see it!' It's safe to say that box has been ticked. She's a computer games designer, in her 30s – a Scottish living in New York.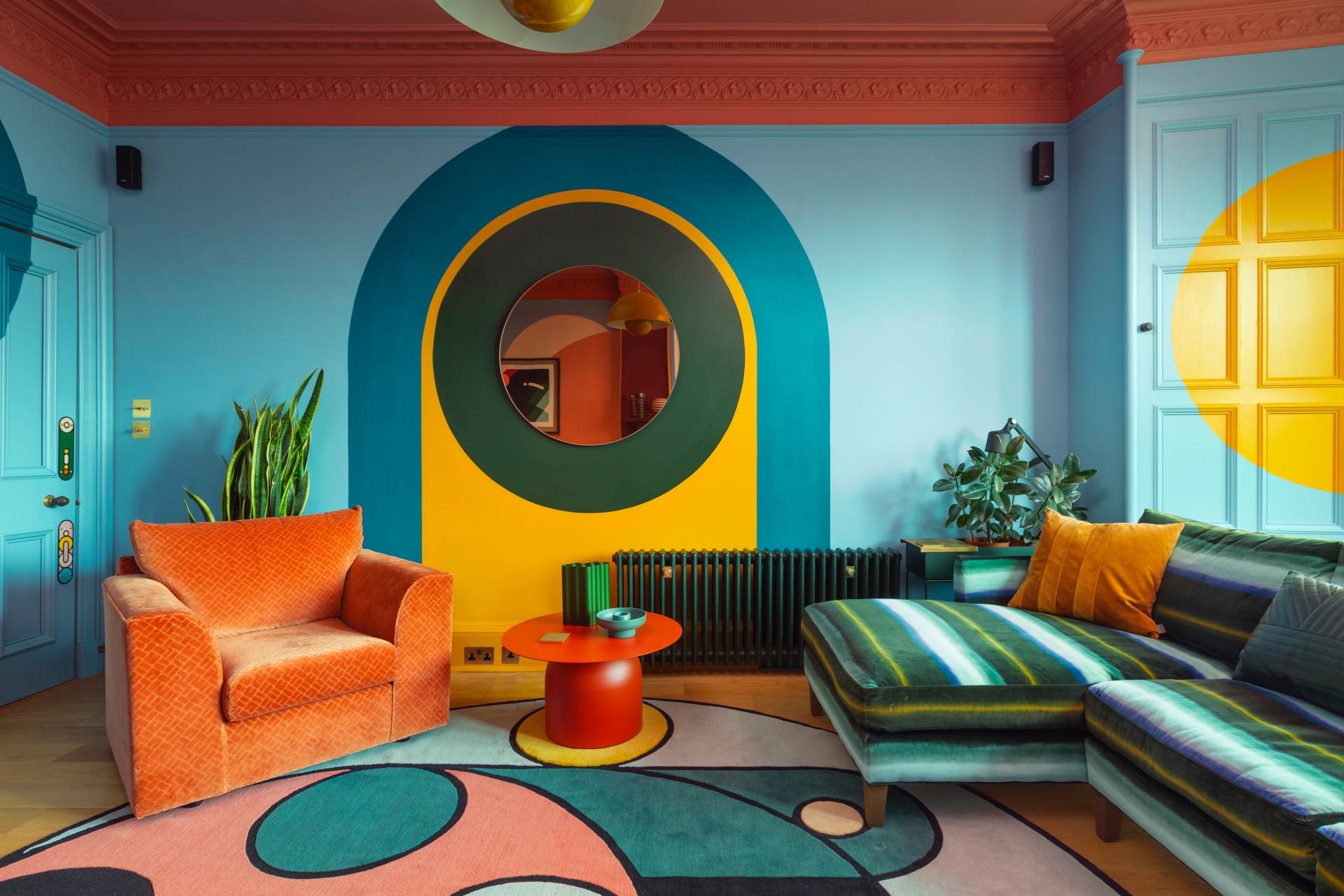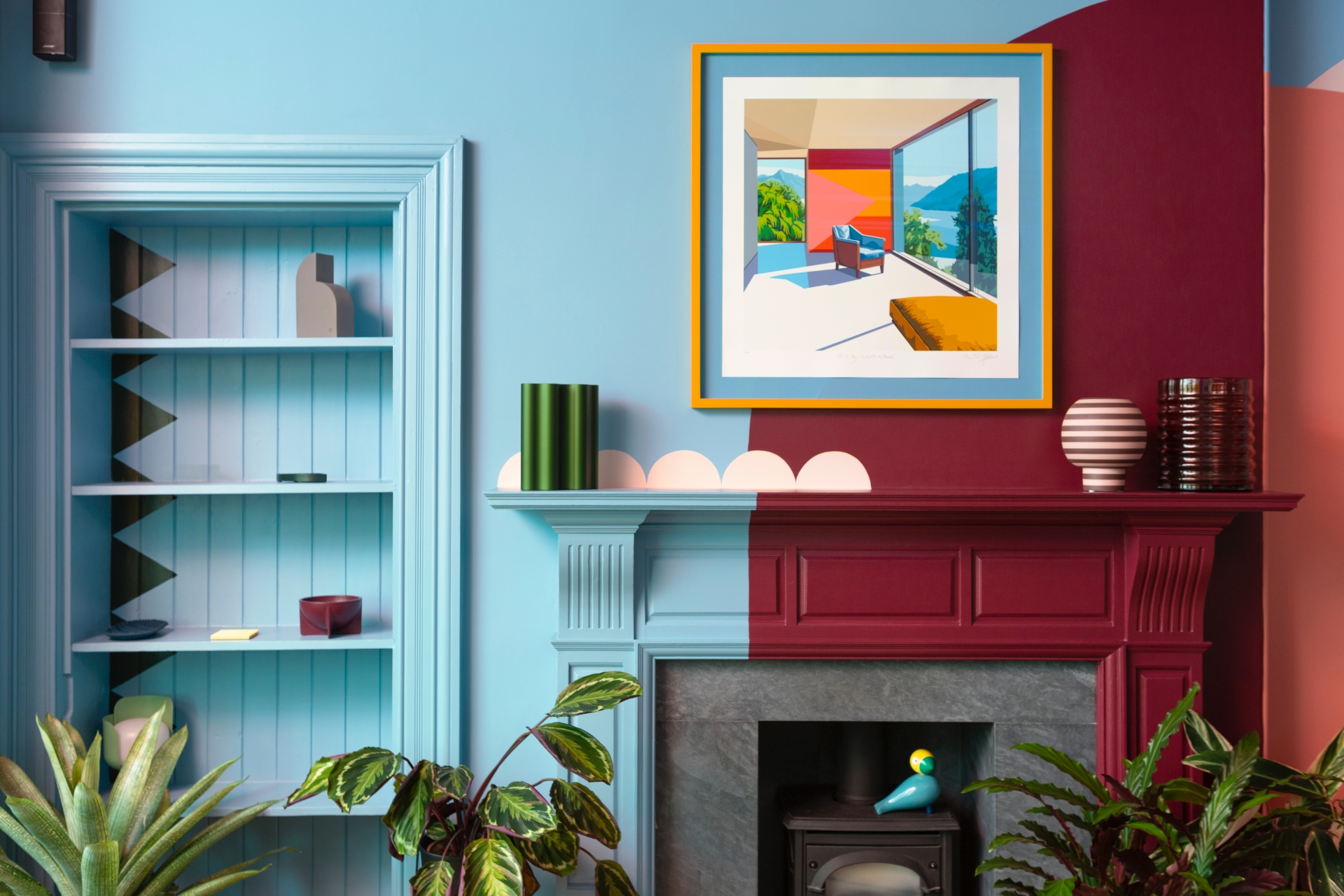 What's the key to including such rich colour palettes and bold patterns in one space without feeling overwhelmed?
There's actually a lack of visually intense patterns. Subsequently it's not as overpowering as many people think when you're in the room. It's one of those rooms that you can comfortably sit and take in all the details without really doing much else.  You can pour a drink and enjoy. That said my client does have a massive tv in there because she's a gamer, but at least now the main focus isn't the tv!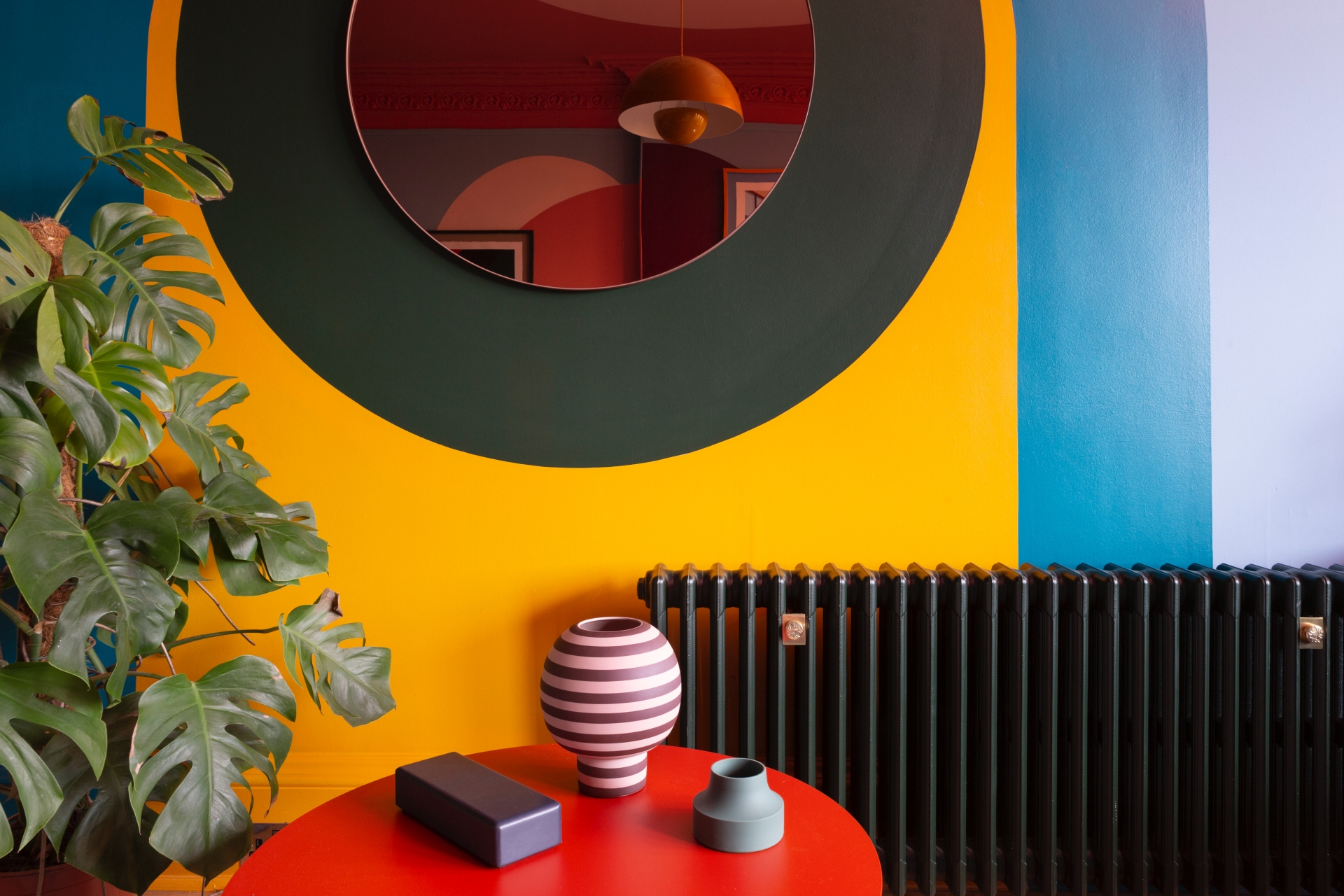 Much of your work is infused with vibrant colours. In your opinion, how do colours affect one's mood and emotions? What are some of your favourites to work with and why? 
I studied colour theory and practice in Milan, and our tutor had made some interesting discoveries about behaviours attributable to colours which was always fascinating! In my own work, colour is a huge part of creating atmosphere, and there are so many ways of achieving different moods. Rather than focusing on the idea that blue can feel cold or green is calming, I tend to experiment with combinations and proportions of colour, trying to create an atmosphere with an unexpected colour scheme.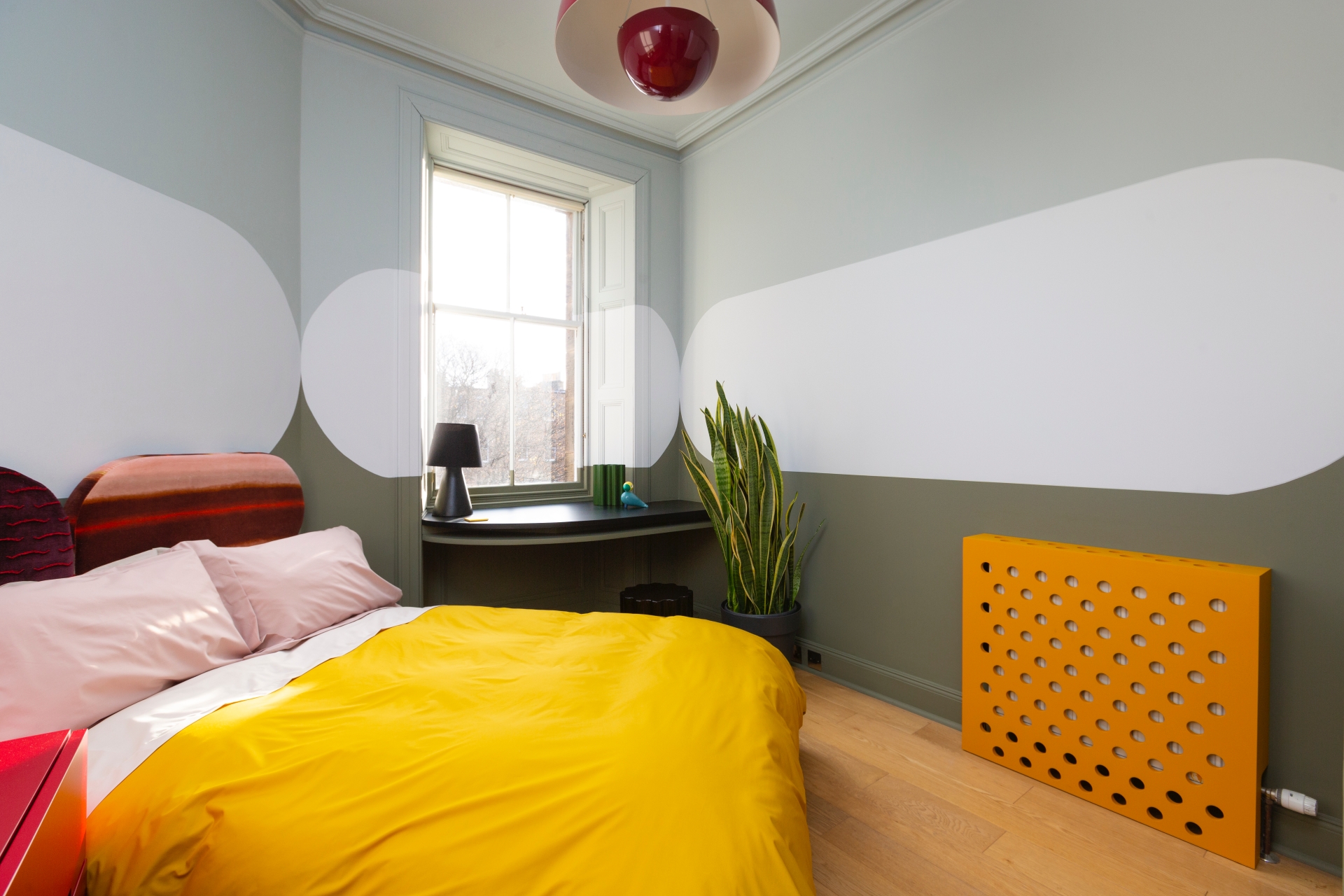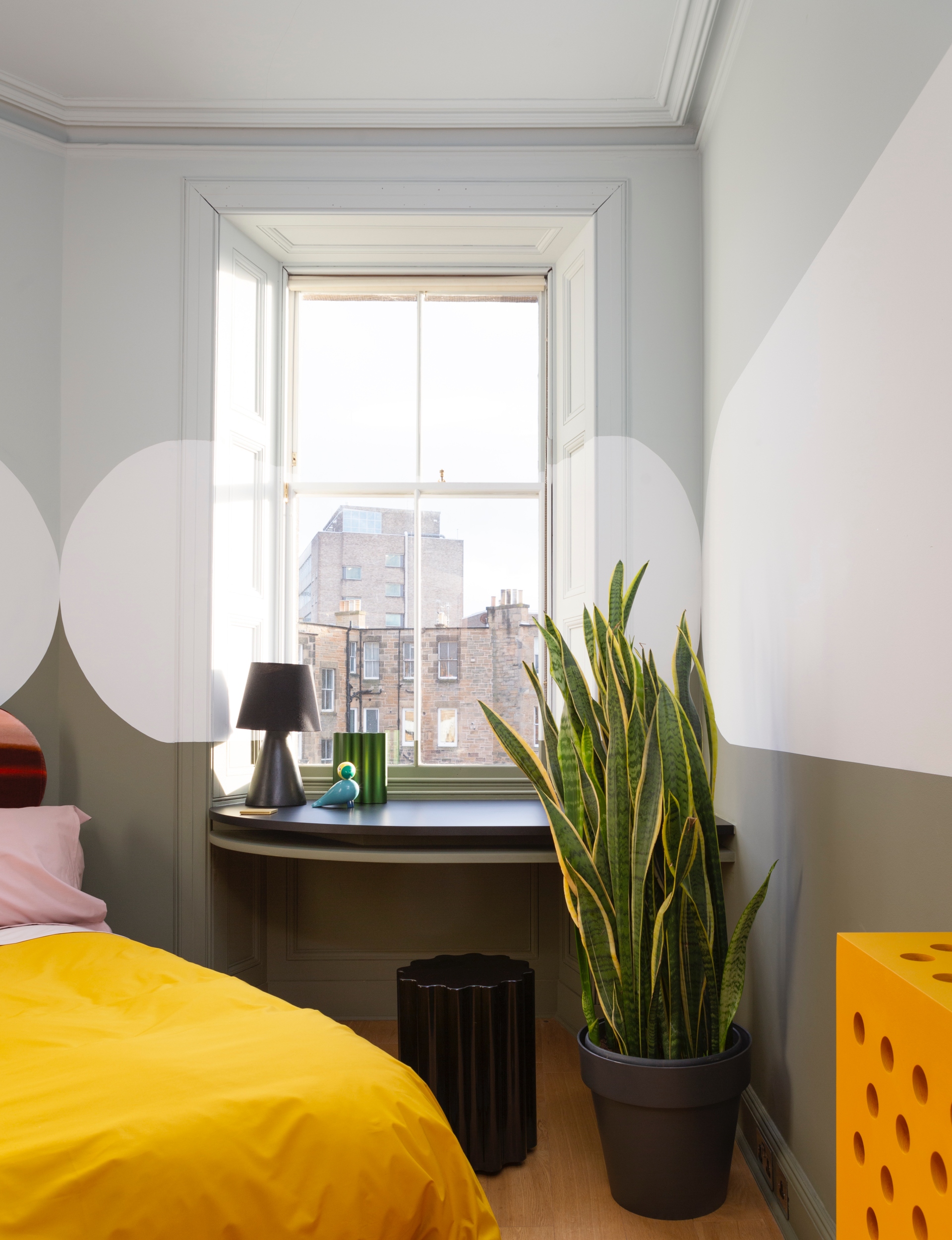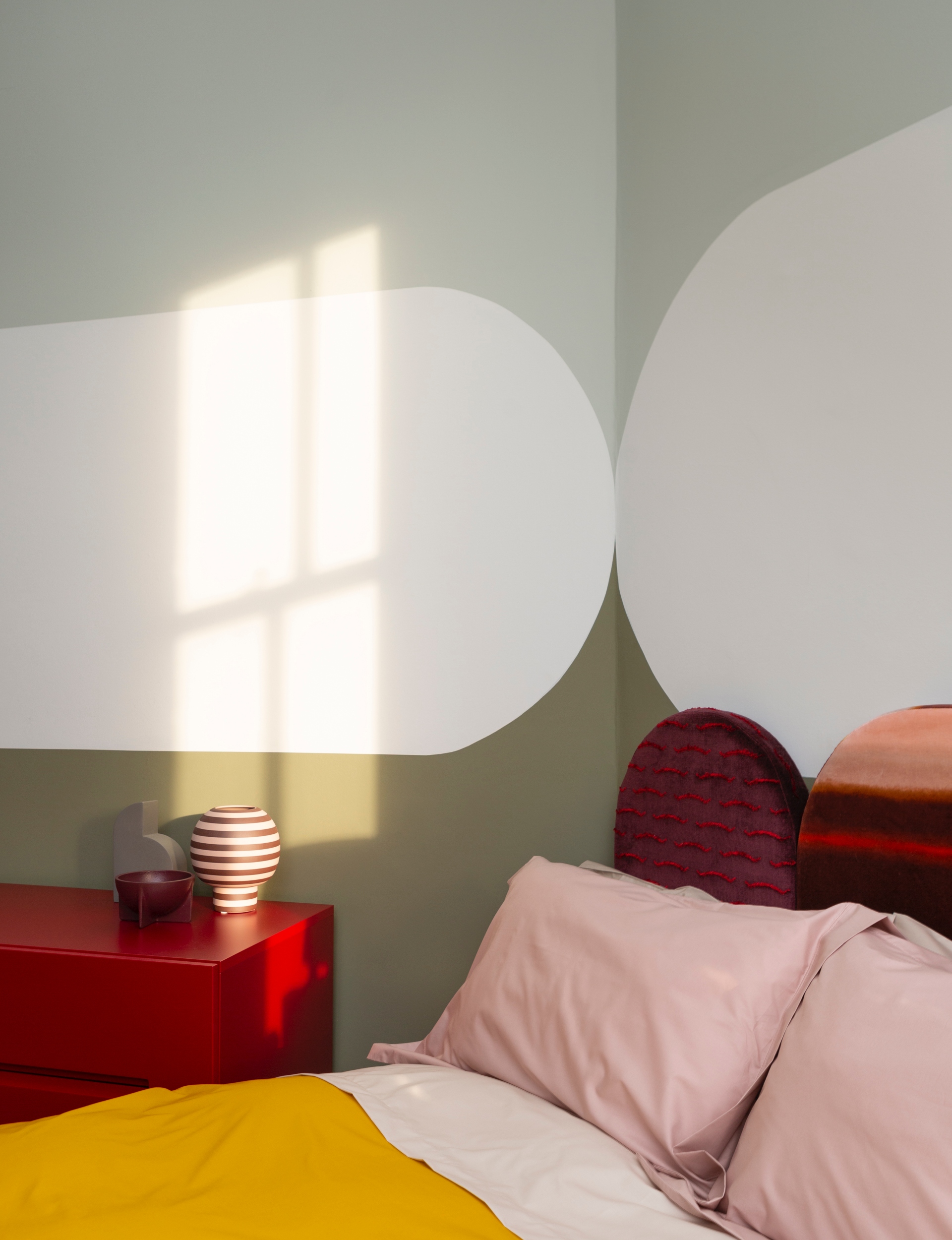 What are you most passionate about when designing people's homes and commercial spaces?
The experience. Making the client happy when they're in the final space and living the experience that I've conjured up in my mind.