Fernanda Dovigi, founder of FMD Design - a Toronto-based interior design company, knows this well. With her signature aesthetic of combining luxury and modern styles that are functional, she has transformed many residences in Miami and Canada. The foundation of Dovigi's designs is driven by her Brazilian roots, where she has been influenced by a family full of oil painters and artists. Her design flare is very much Californian with an emphasis on open concepts and the abundance of natural light. As well, her signature work depicts clean lines among modern architecture incorporating large amounts of glass that is often layered across different levels of landscape and other elements such as stone, metals and wood. Her passion for art and sculptures add the final touch to every space. Dovigi's recent project, Miami Mansion, is a showcase of her design finesse, and she shares her creative process of the project with us. 
Is there any unique background to the project and how it came to be? 
The goal was to build a contemporary house in a neighbourhood that is surrounded by more traditional and Mediterranean architecture. The house really stands out and has the 'wow factor'.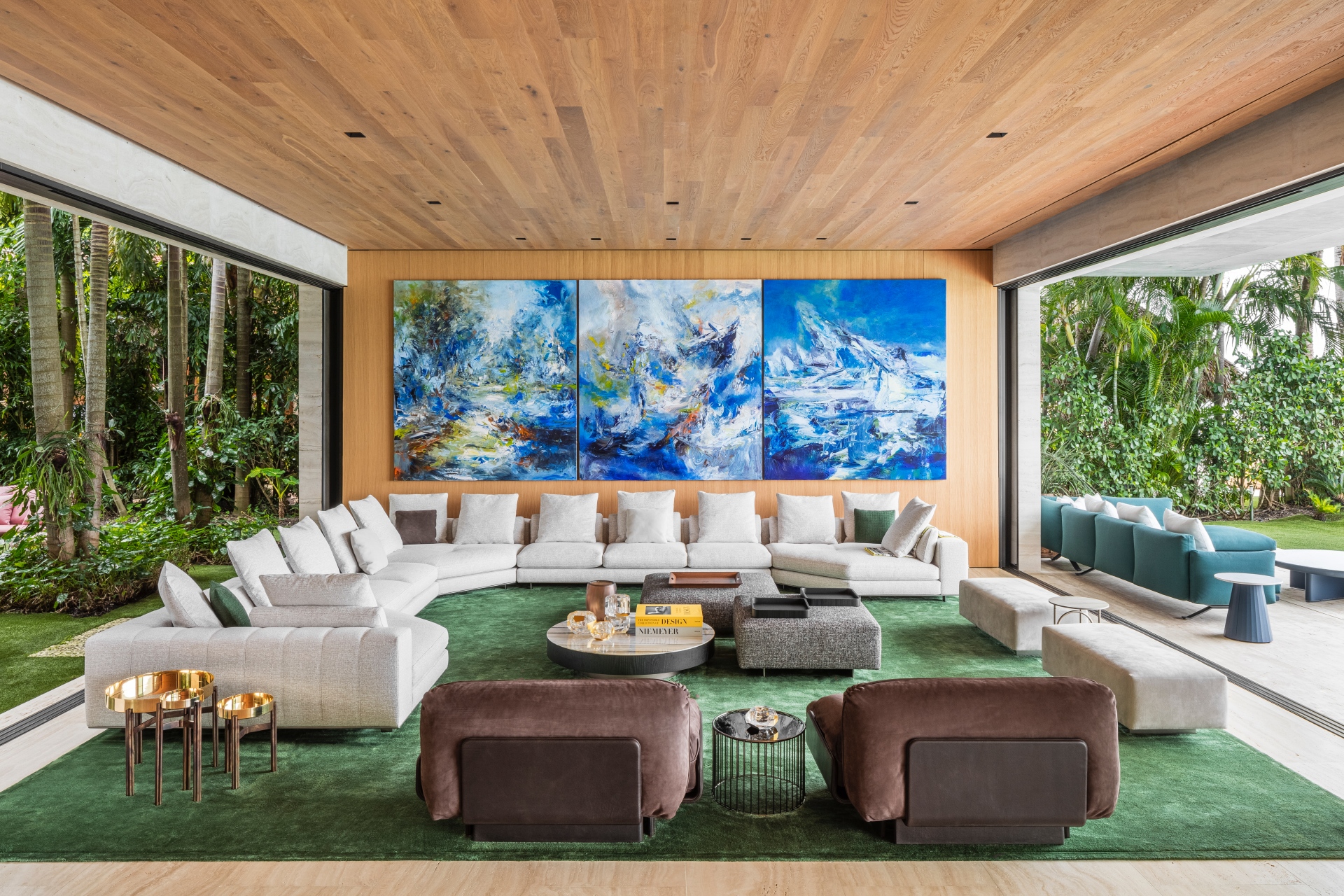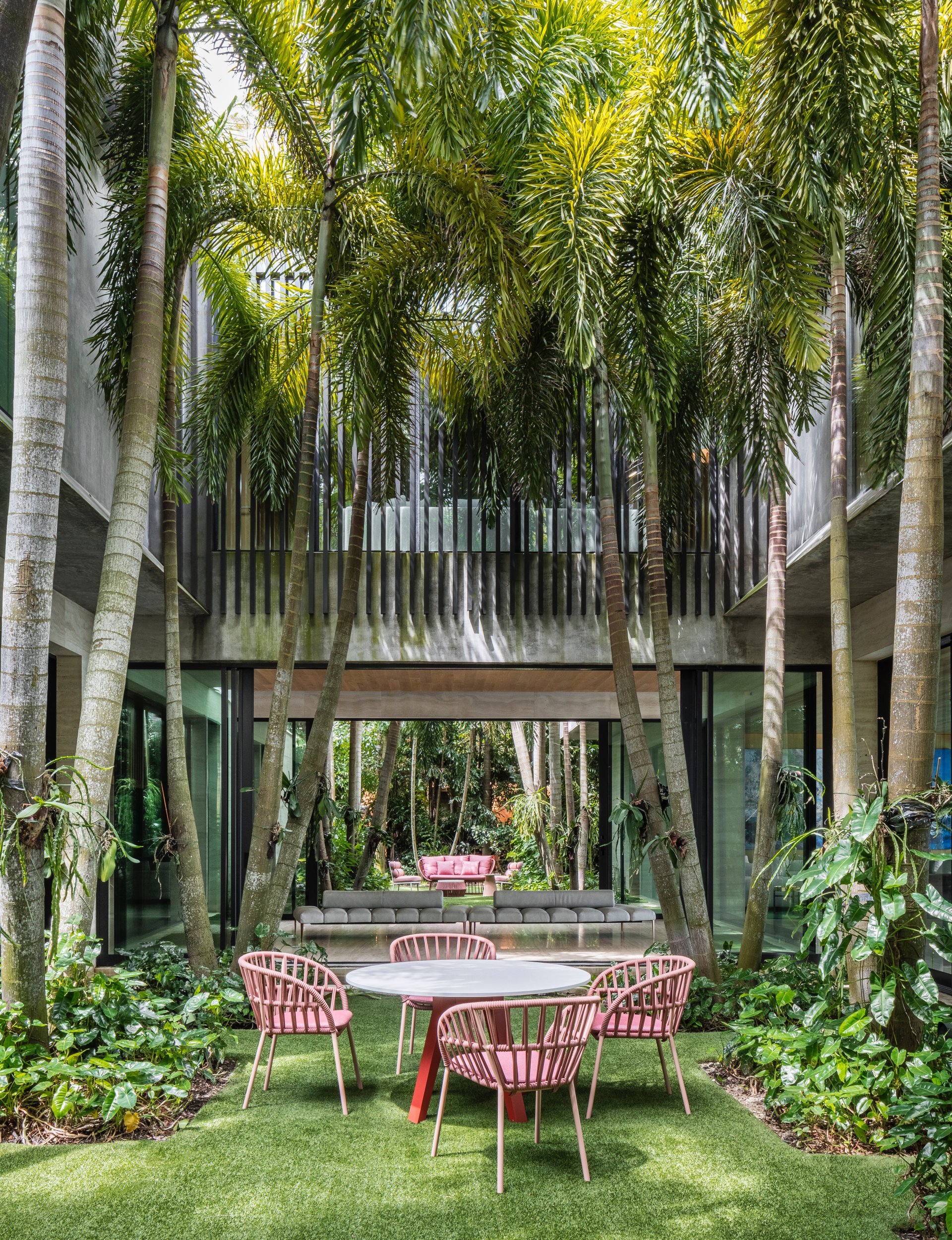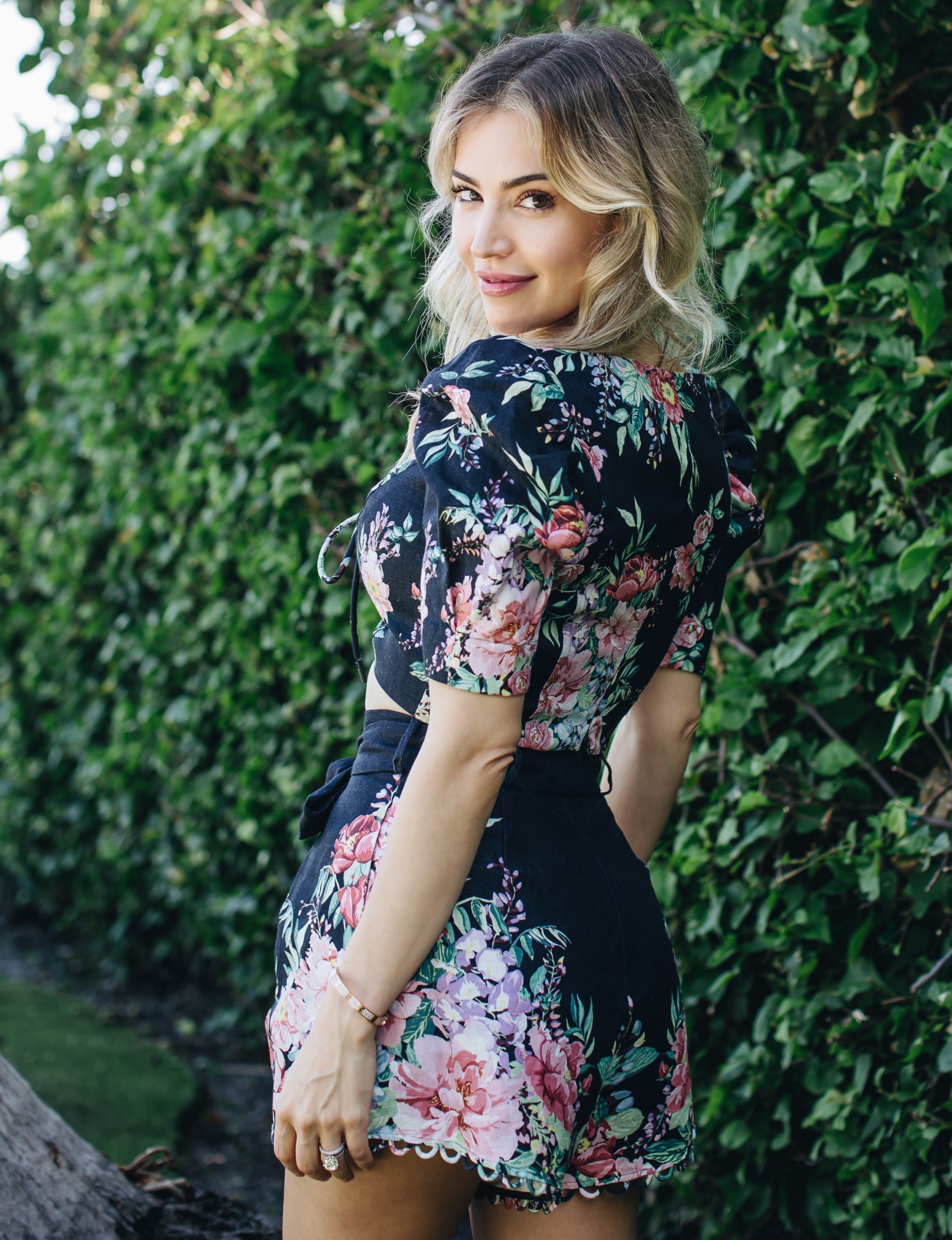 Where did the inspiration for this project come from?
I wanted to create a family-friendly home that was inviting, exotic and beautiful but most importantly comfortable. This residence is located in Bal Harbour, which is an excellent location, where there is no shortage of traditional and Mediterranean architecture. It was one of my goals to add a contemporary residence to this community. I love modern architecture and design, but nothing is more important to me than utilizing each space to its best ability and making each room liveable, functional and useable for all ages.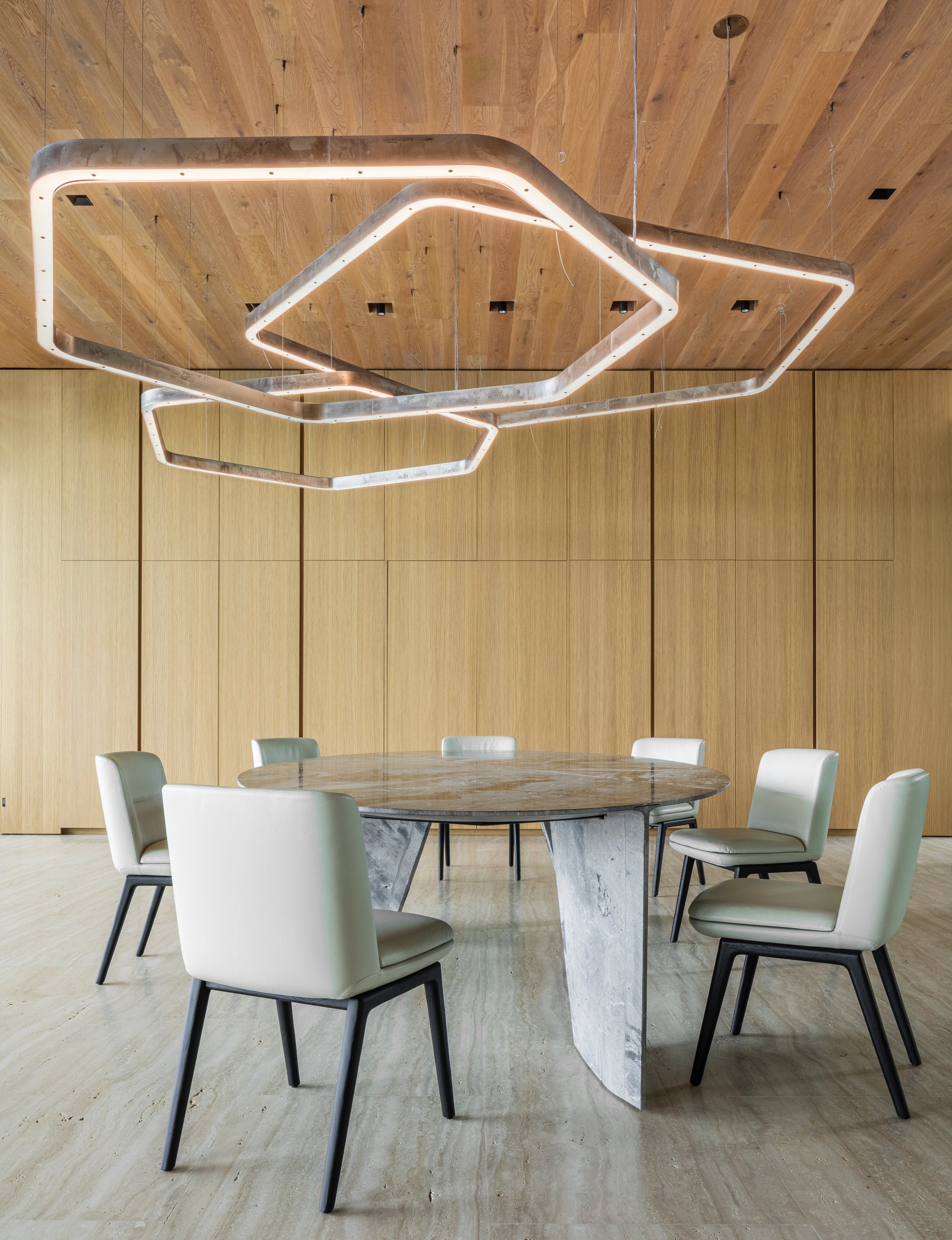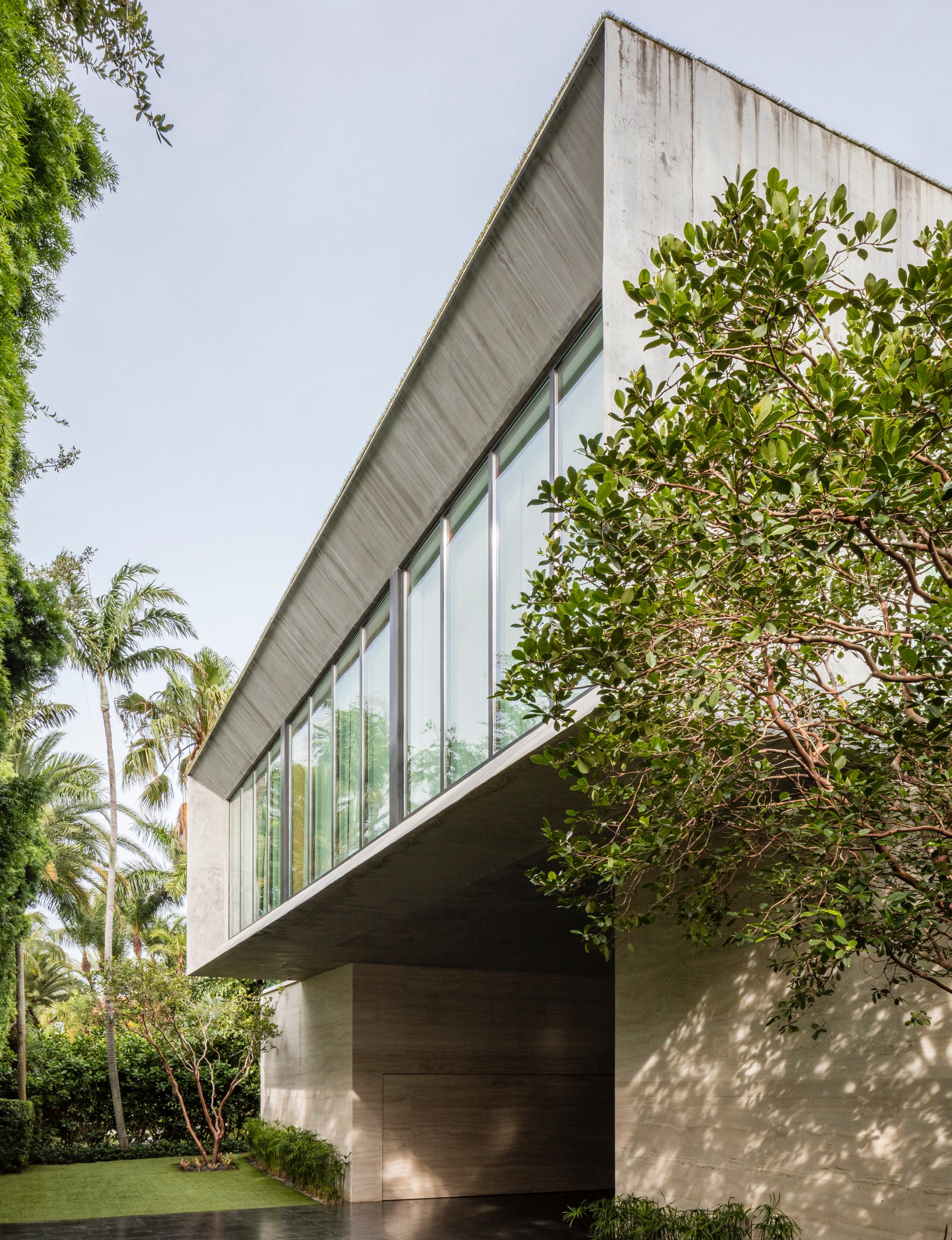 What considerations have been applied to achieve the desired effect?
The depth of the sofa has been carefully calculated, so that everyone can lounge and no one will fight for 'the corner'.  The coffee tables don't have sharp edges to cater to children and pets, as well as help to soften the space. The bamboo and silk rugs are plush and soft, and bright colours have been used throughout the house to balance the modern elements surrounding it – such as the concrete structure and steel sliding doors. This creates a happy space, together with the discreet mood lighting that creates ambience and blurs the boundaries between indoor and outdoor living.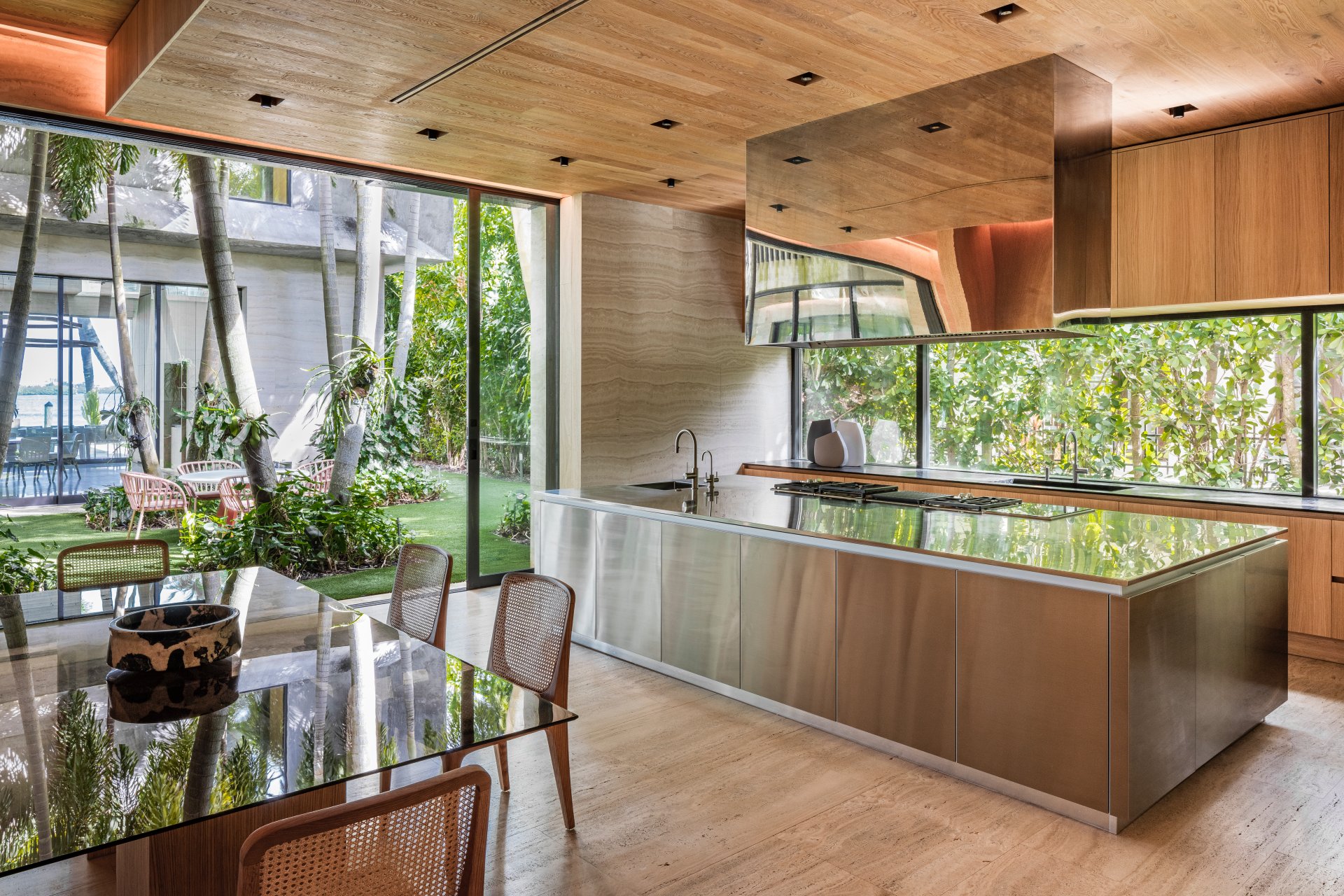 In order to strengthen this connection, we ensured the homeowner could make coffee in the kitchen while looking out to the courtyard, or step outside to enjoy nature's best. The oversized furniture in the living room has also been carefully selected to enhance the space as well as be conducive to treasured family times. From the living room, you can also watch boats sailing out to sea, and have the option of opening up all of the front of the house with its sliding doors. The top terrace is equipped with Uhlmaan umbrellas that can withstand wind speeds of 102 kilometers per hour. It provides the ideal setting for the owner and his family to use or invite friends to gather and watch the sunset.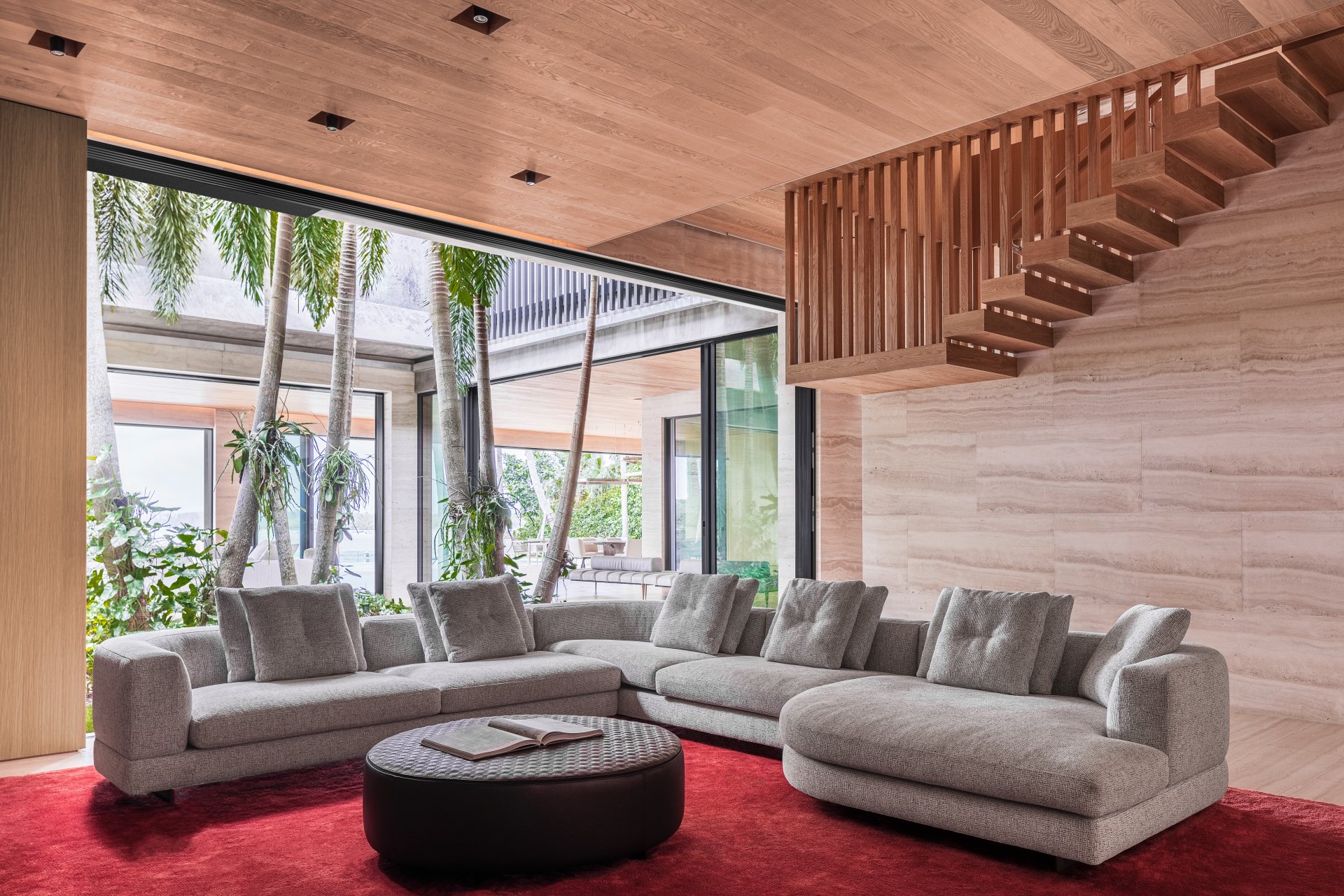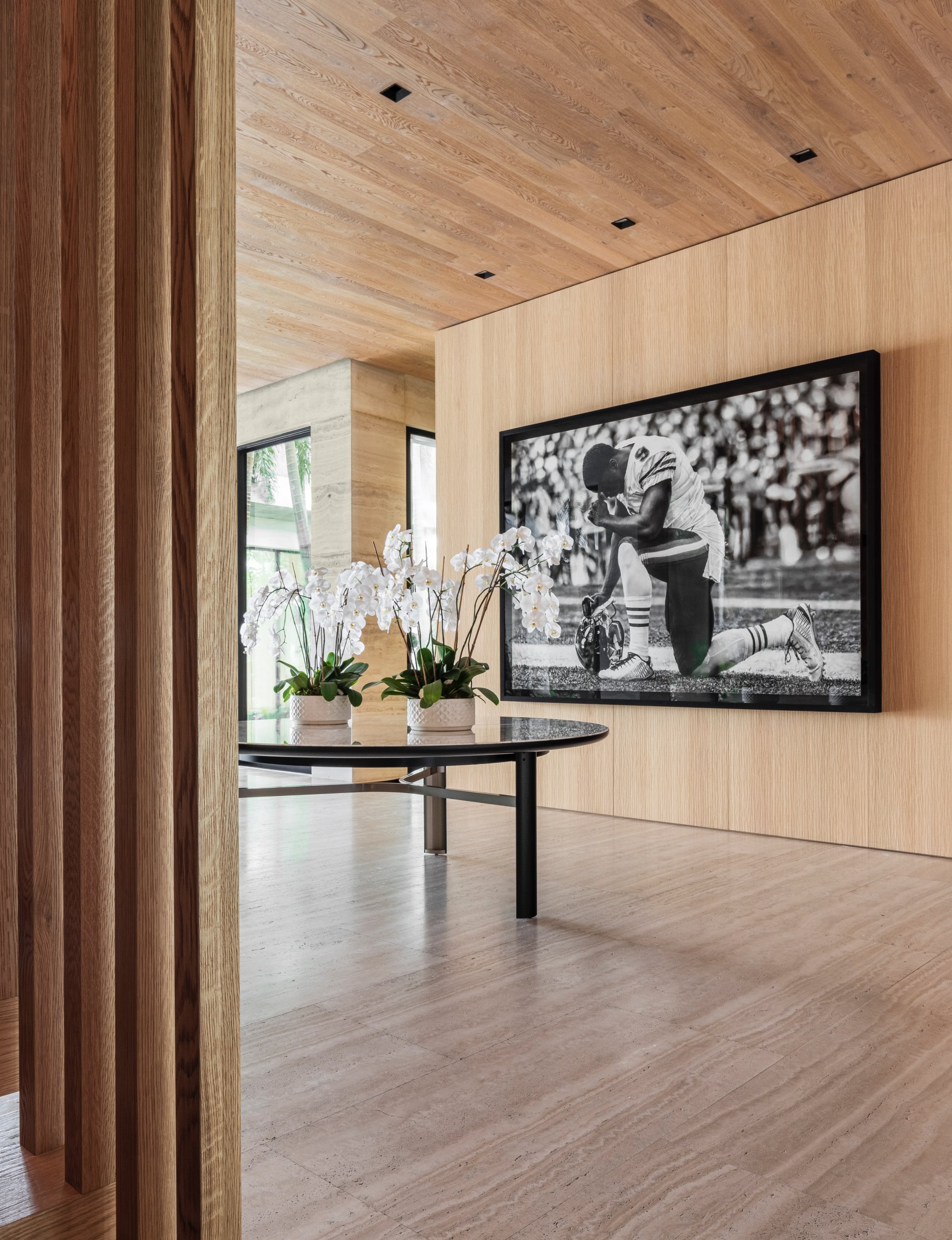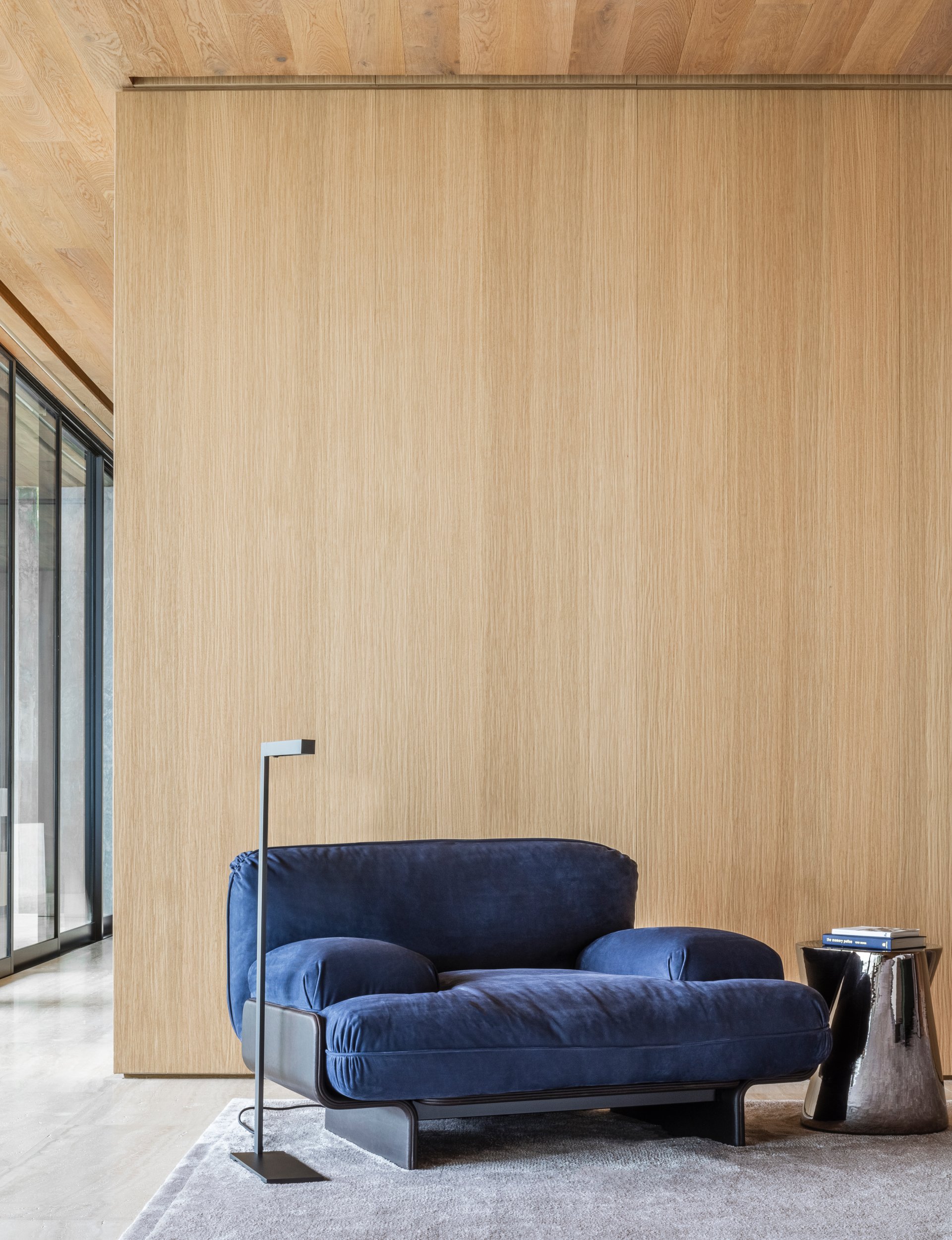 What is unique in the selection of furniture and materials?
The brands and furnishings we choose are all of the highest level, such as Kettal, Minotti, Henge and Holly Hunt. The whole house is covered with Roman Travertine flooring and Belgian Oak wall decorations, and every detail is meticulous. The infinity pool is made out of a single piece of acrylic glass that is 76 feet long by 3 feet wide, creating a huge impact to the atmosphere and setting of the space. In terms of the many Miami homes I have seen, this mansion can be regarded as the best embodiment of subtropical modern architecture. Whether in the workmanship or the actual planning, the quality is definitely one of the best – it's the perfect getaway surrounded by nature and luxury in every detail.