Heralded by Wutopia Lab, deeply contemplative spaces inside the bookstore combine the past and future of Chinese culture, generating a mysterious world where readers and visitors can gain a deeper understanding of Shanghai. The owner wanted to create a space that showcases a distinct lifestyle; combining flowers as decorations, wine as companions, teas as fragrances, and carefully selected books, so that even those who aren't avid readers are bound to find a cherished experience.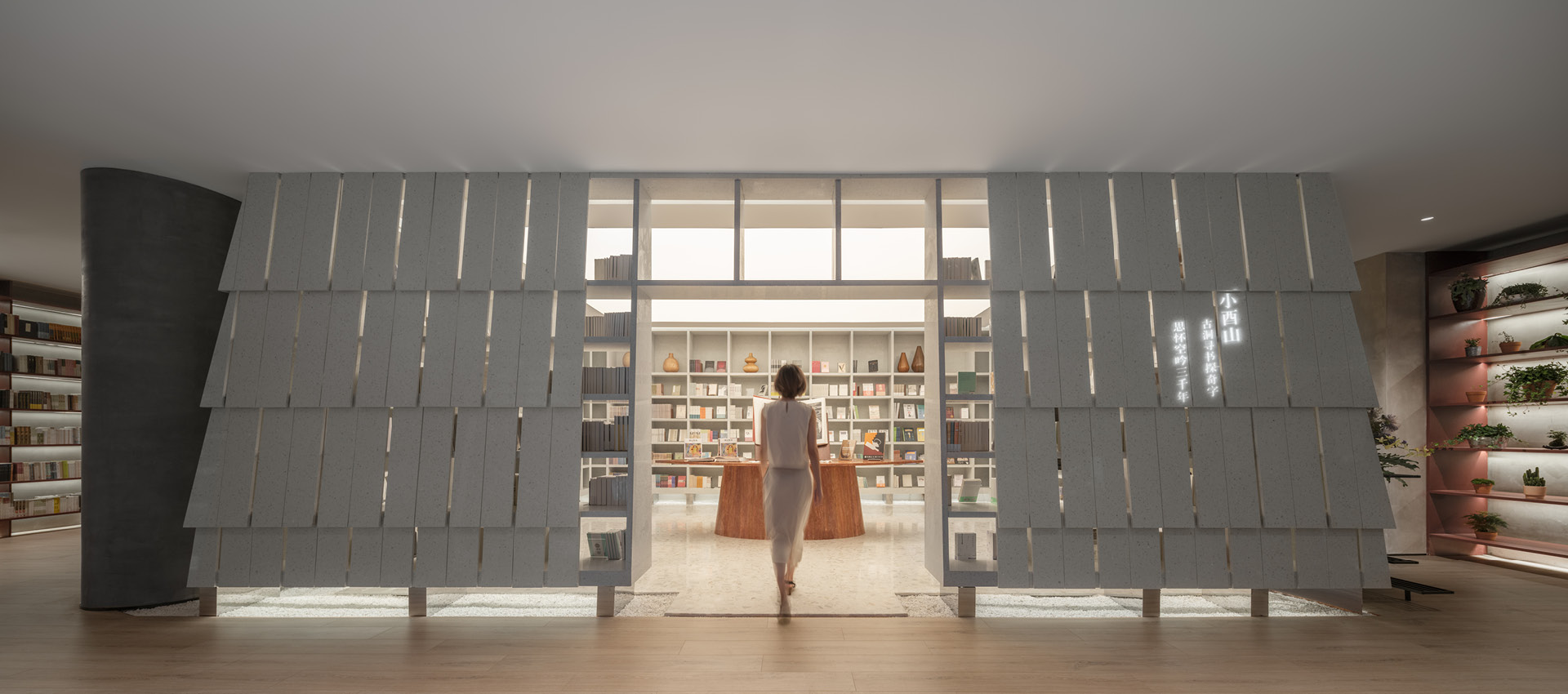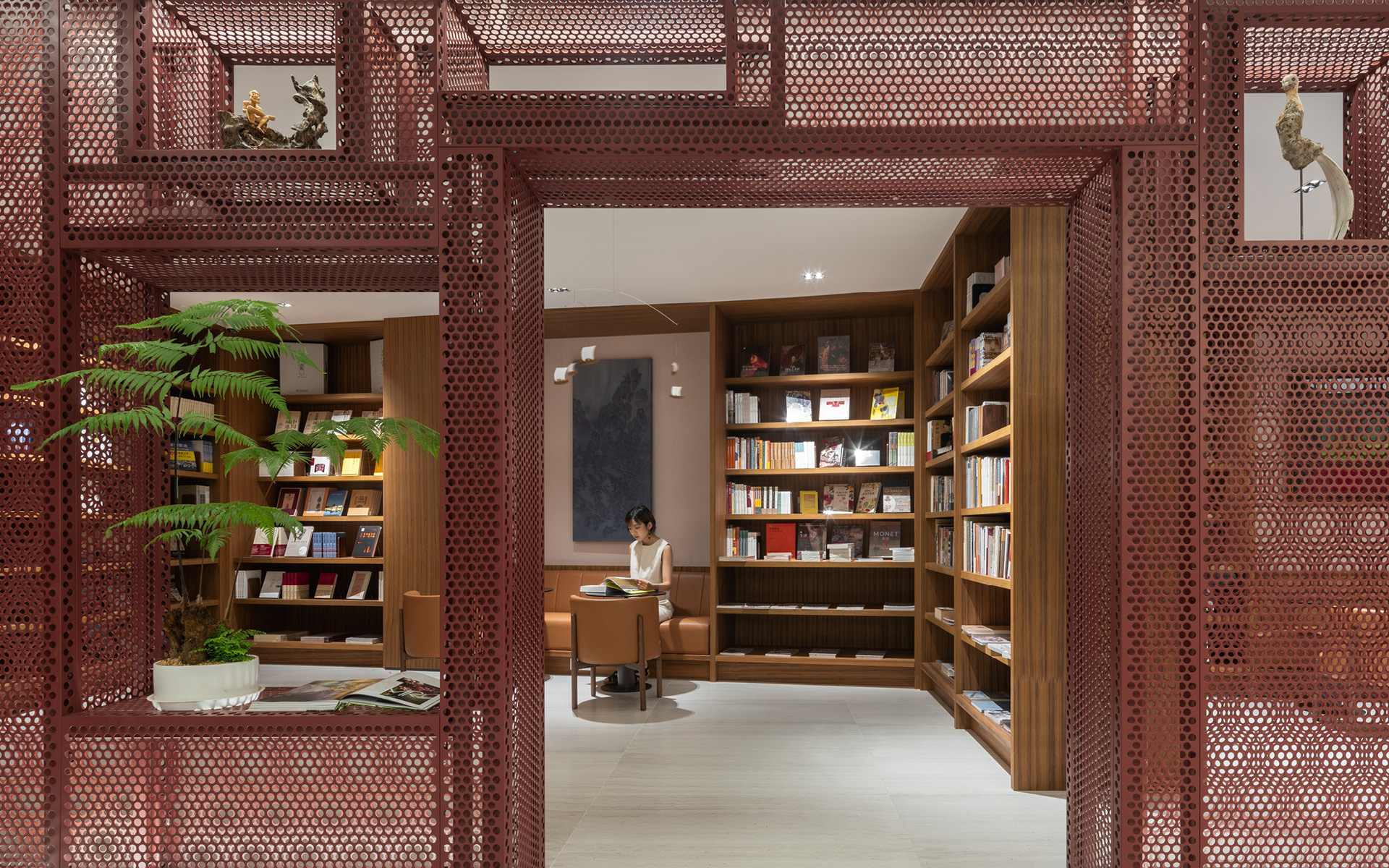 The name of Toyou originated from the Big You Mountain and the Little You Mountain, the site where scholars hid books to avoid them being burned by Emperor Qin Shi Huang. This symbolised the inheritance of Chinese traditions and laid the design axis for this 4800 square feet space. Yu Ting, chief architect of Wutopia Lab, merged the visible and invisible mountains into one site, using simple and direct methodology to plan a step by step aesthetic experience. He believes that bookstores should be miniature cultural complexes – a social and cultural place with strong attractions in the context of today's internet driven world. The bookstore is divided into two main areas: at the entrance a wall made of white artificial stone panels – referring to the Little You Mountain – leading to a dedicated curation of new releases and most widely read books. The rest of the space meanwhile, refers to the Big You Mountain: corners, seats and niches made from continuous panels of perforated, burgundy coloured aluminium representing the mountain's inner caves. And in the valley in between, is a secret circular place – the owner's private room.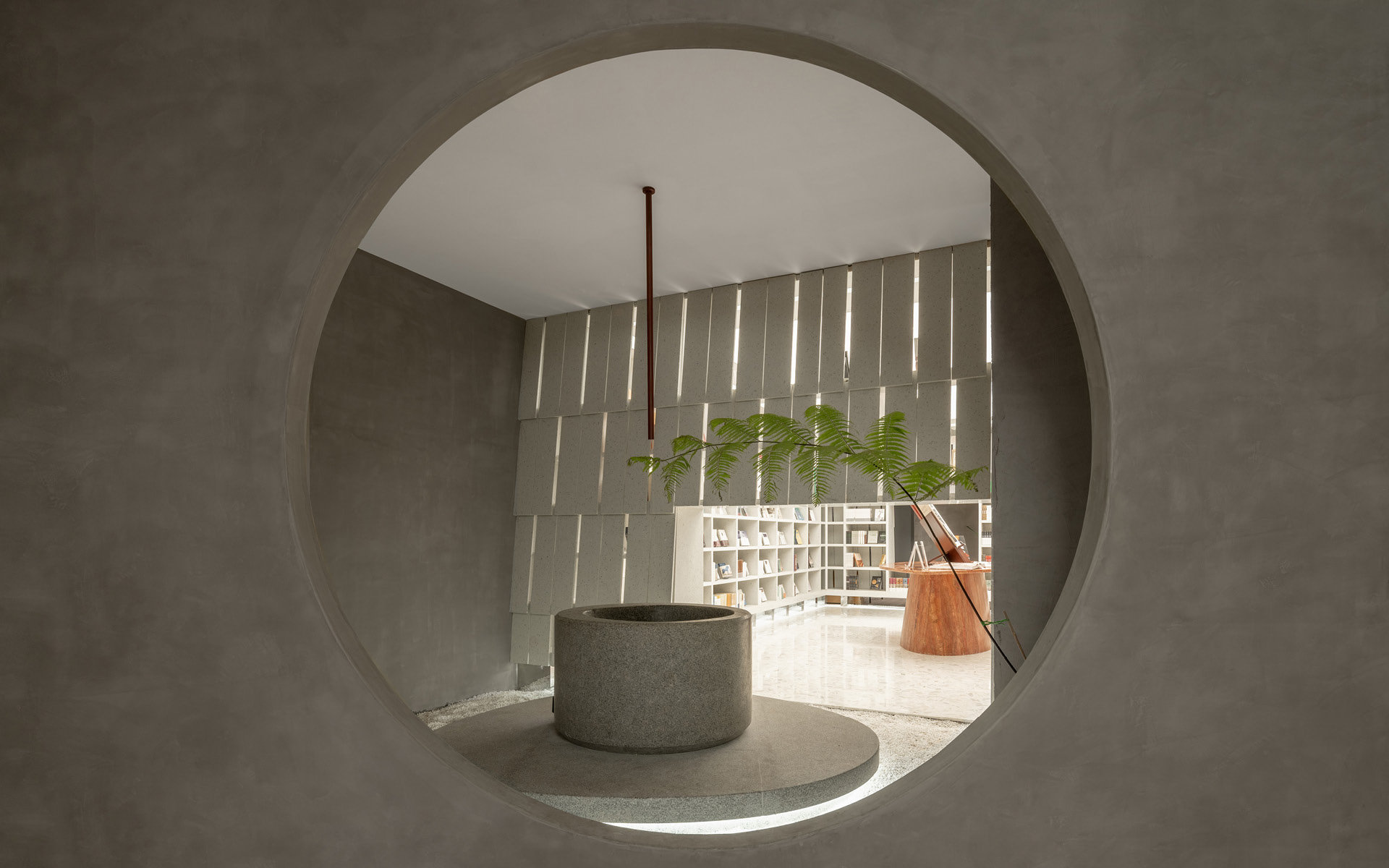 This complex ecological environment gathers reading enthusiasts and those who just want to live to the fullest under one roof. Toyou is a window into the city's colourful culture, while simultaneously allowing the quiet architecture and ingenuity of the design interweave elegant poetry, soothe the restless mind and allow one to return to life's pure original state. Bliss.