Founded by Barbara Rourke and Jason St John, they playfully refer to Bells + Whistles as 'The Unicorn Gang' – to express their non-hierarchical studio, where all team members are heavily involved in each project. "We all wear many hats, sometimes too many," they express. "We are an eclectic team and big proponents of group learning and mind-expanding activities." As visionaries, their goal is simple – to create deeply personal connections with their clients and their stories, and to express authenticity into each space by weaving personal narratives into every detail.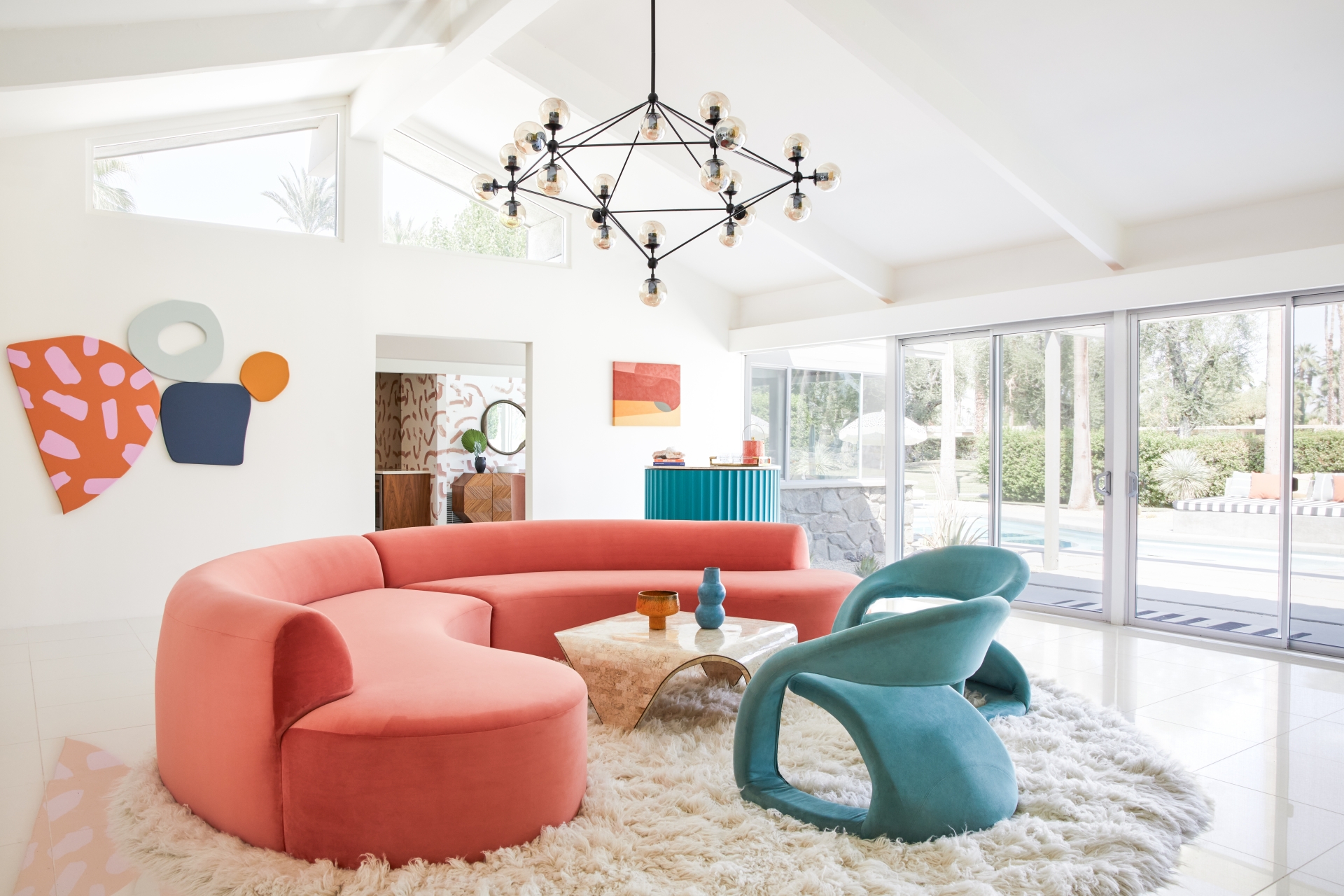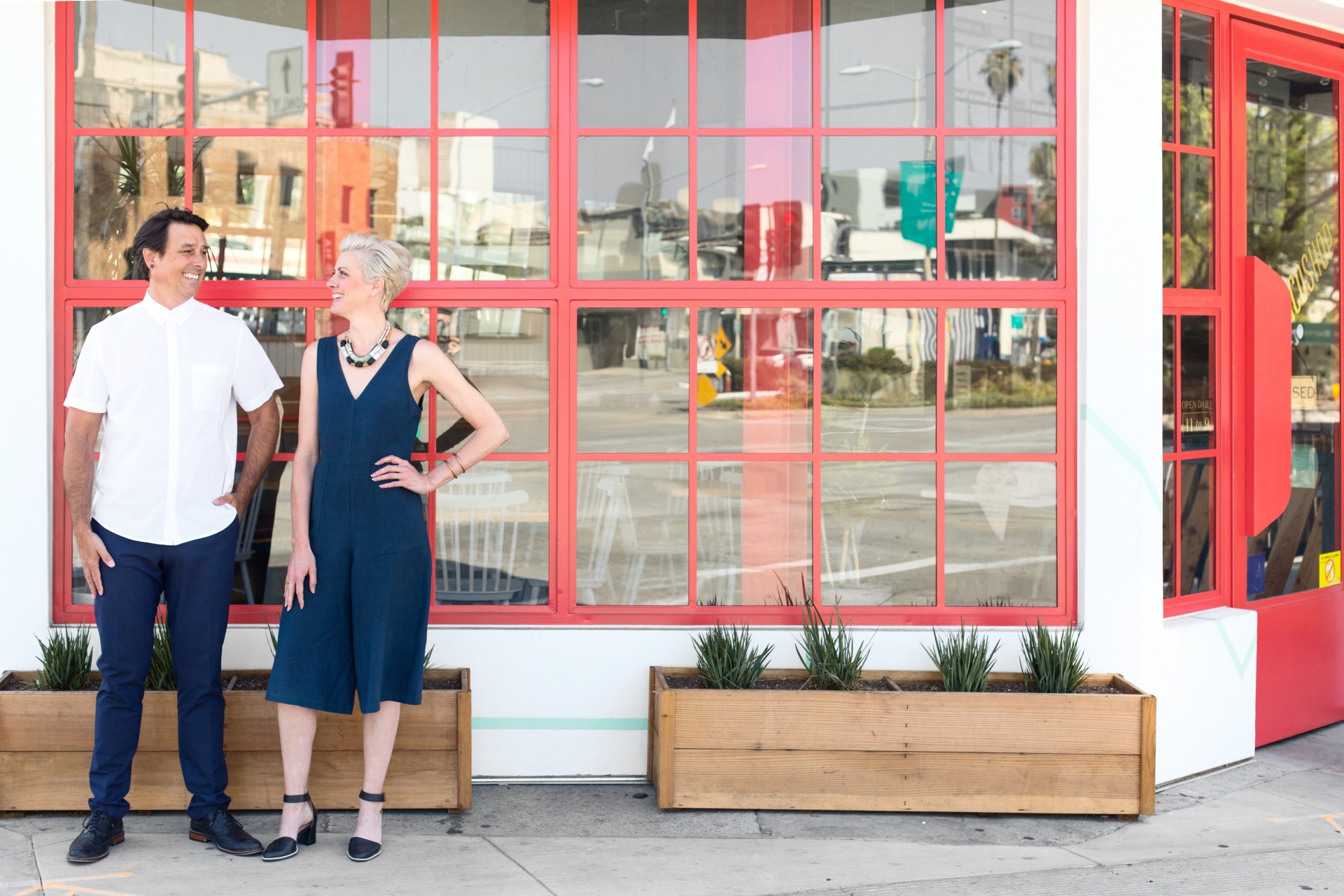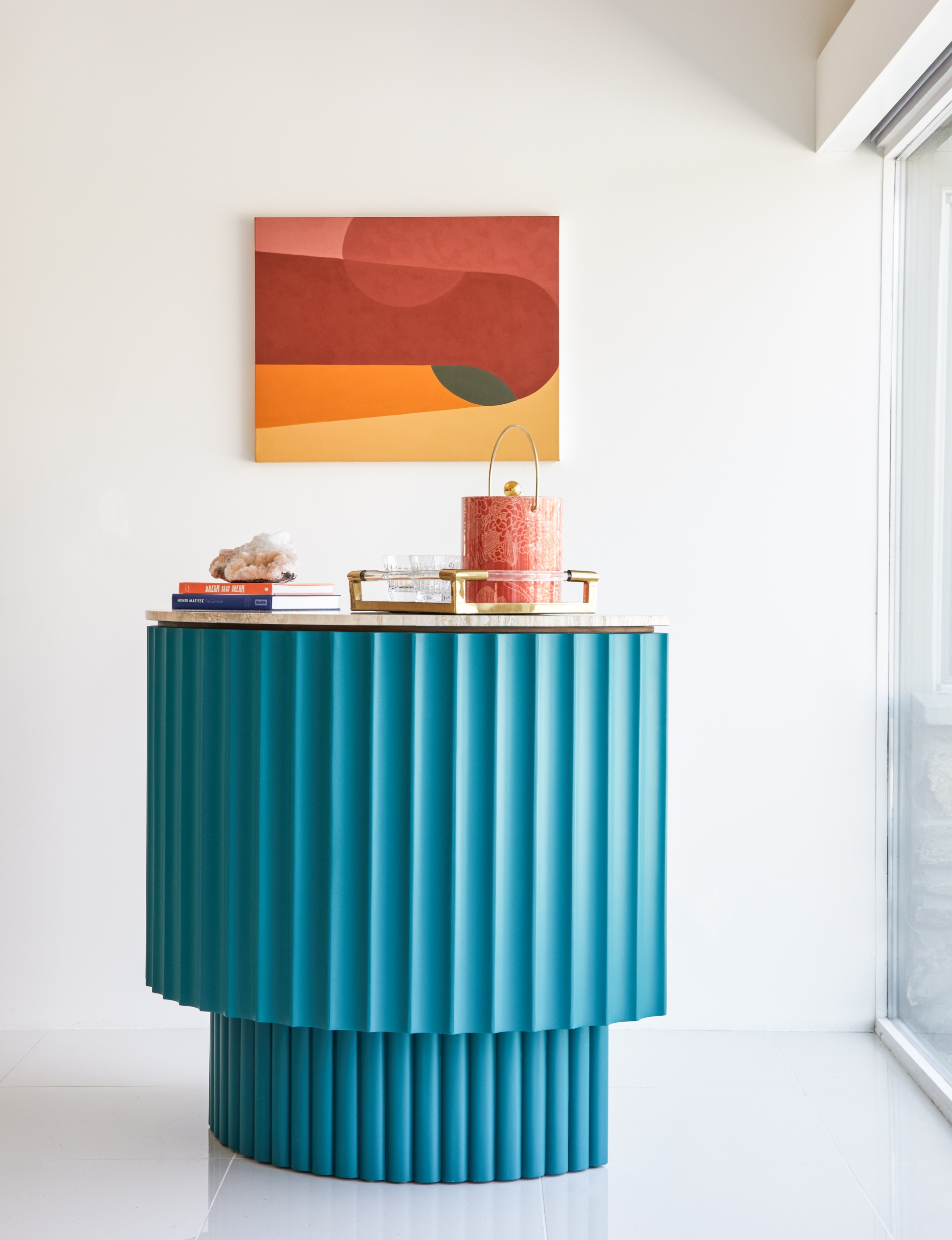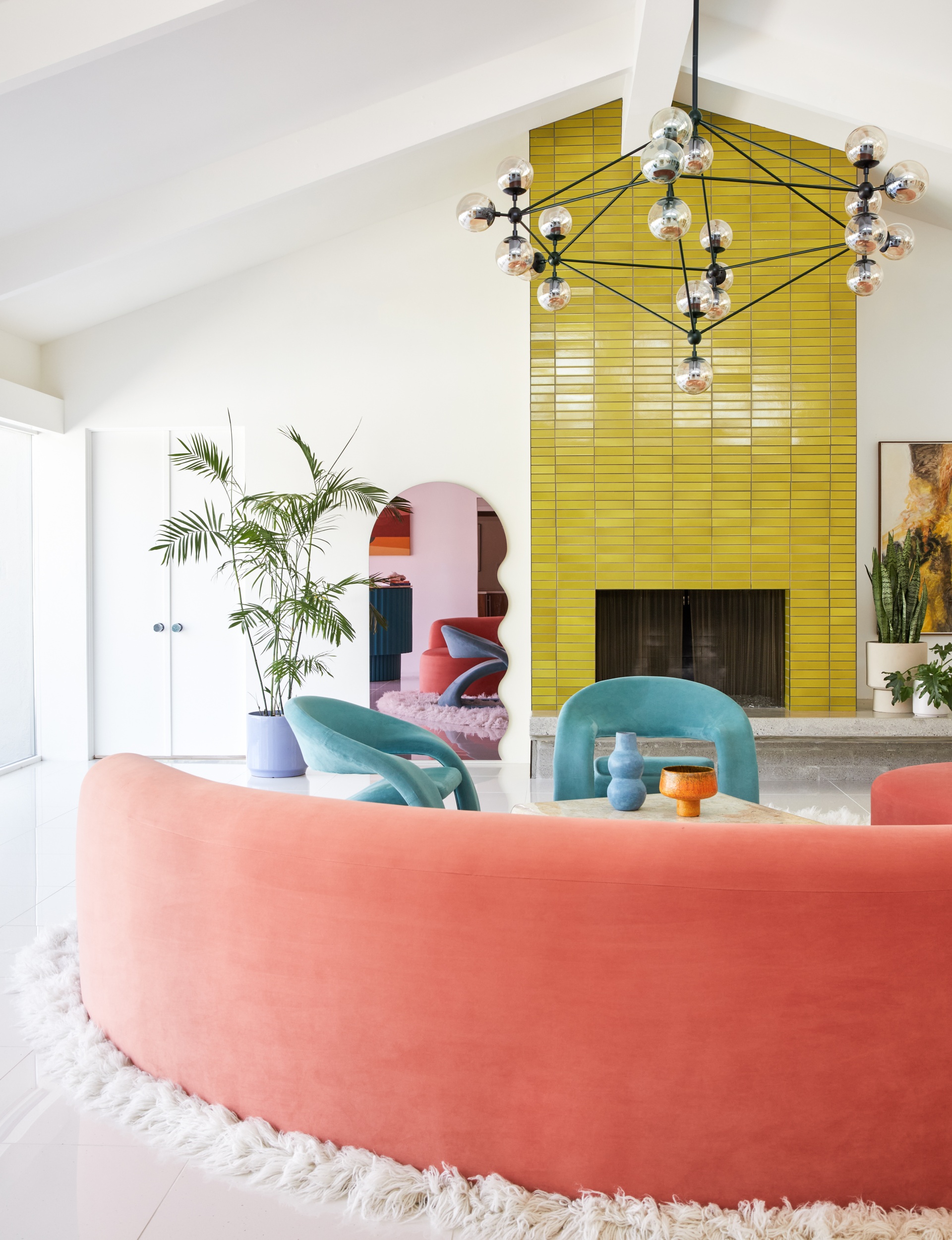 This residential project, completed last summer in Palm Springs, California, is a case in point. Bells + Whistles were commissioned by Jillian and Tim Sassone – the founders of fine jewellery brand, Marrow Fine – to design a home that embraced colour and pattern, yet at the same time felt homey to cater to their young children. This is the second project they have collaborated on, (the first being the design of the Marrow Fine Flagship in San Diego), so Rourke and St John had a good sense of their clients' tastes and expectations.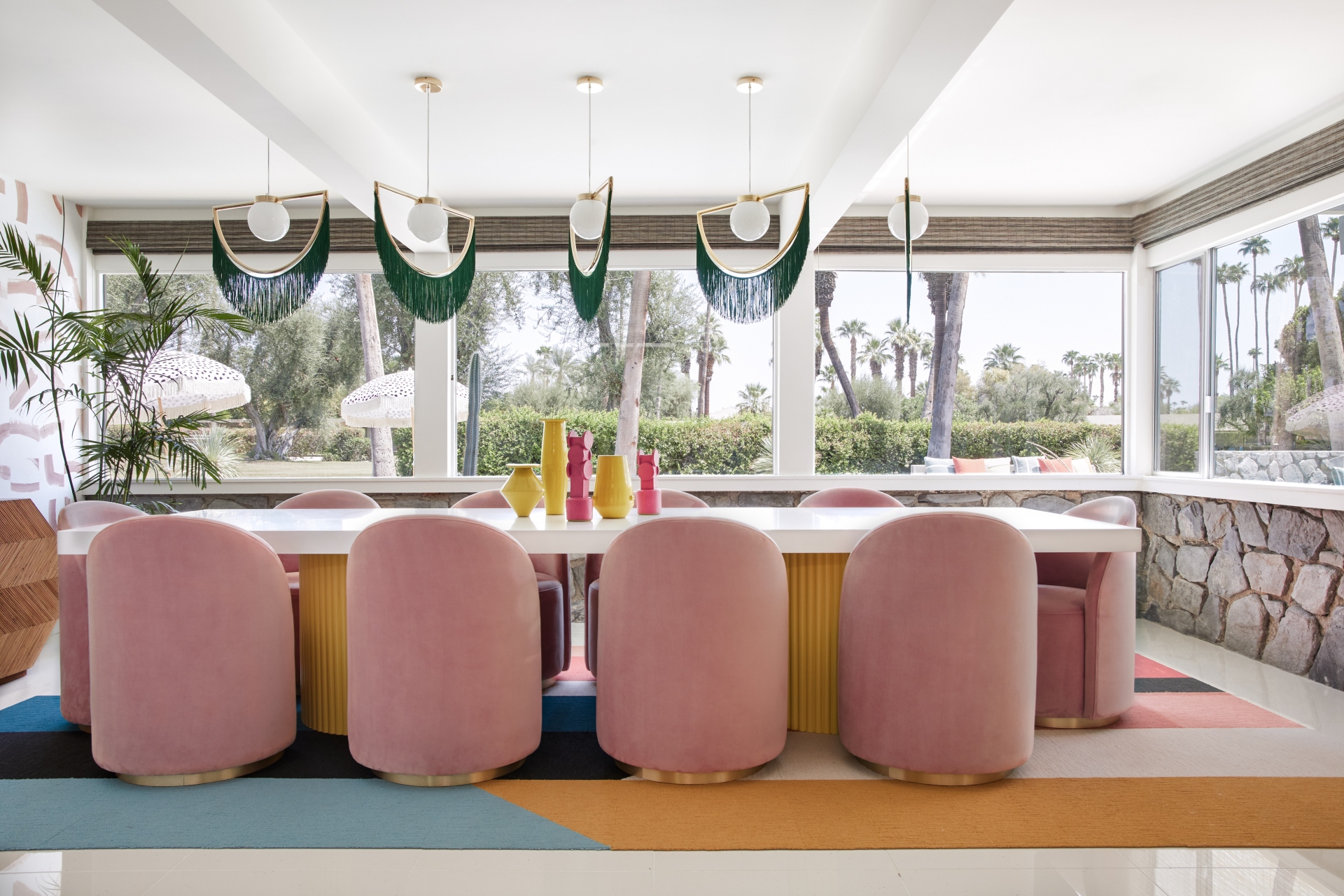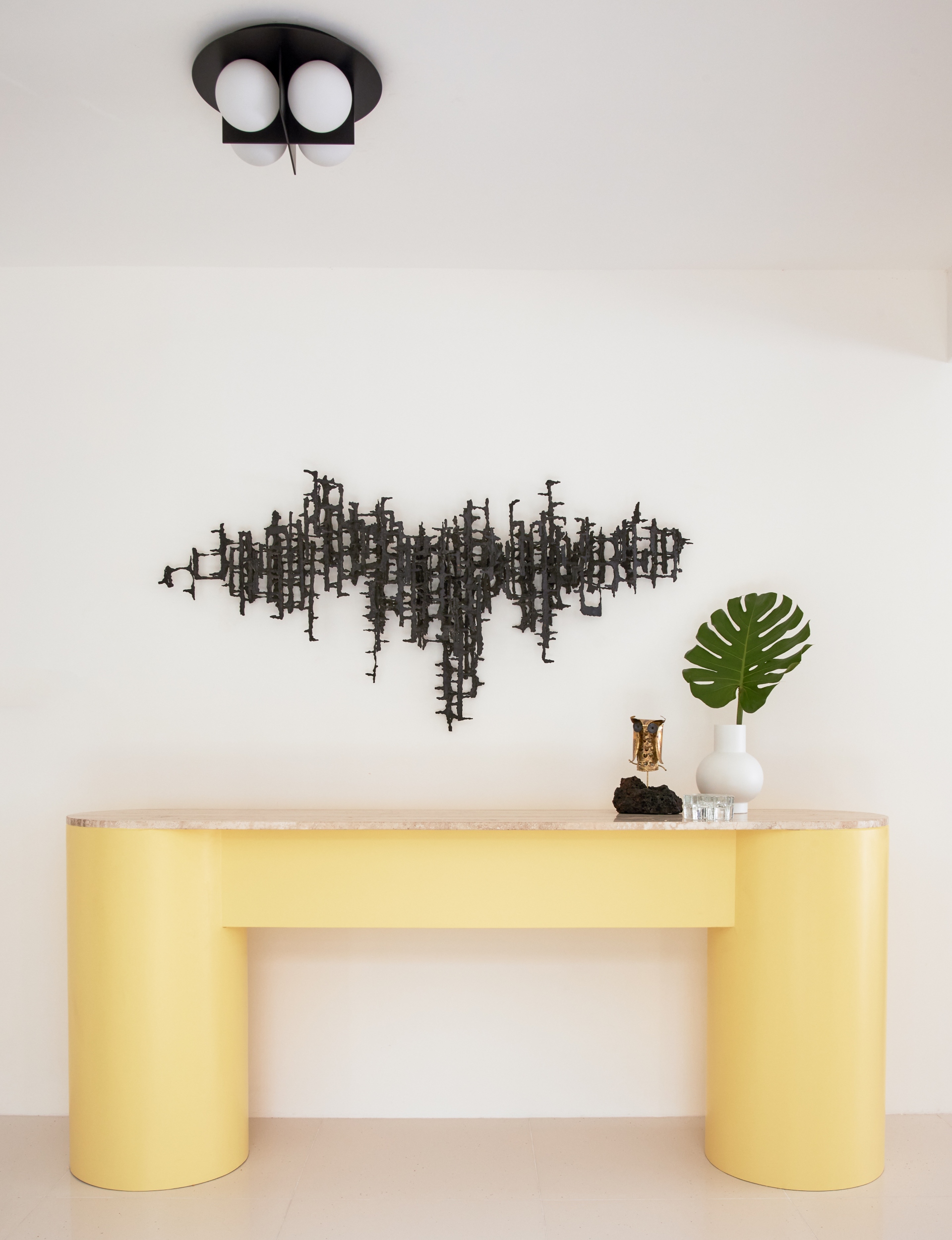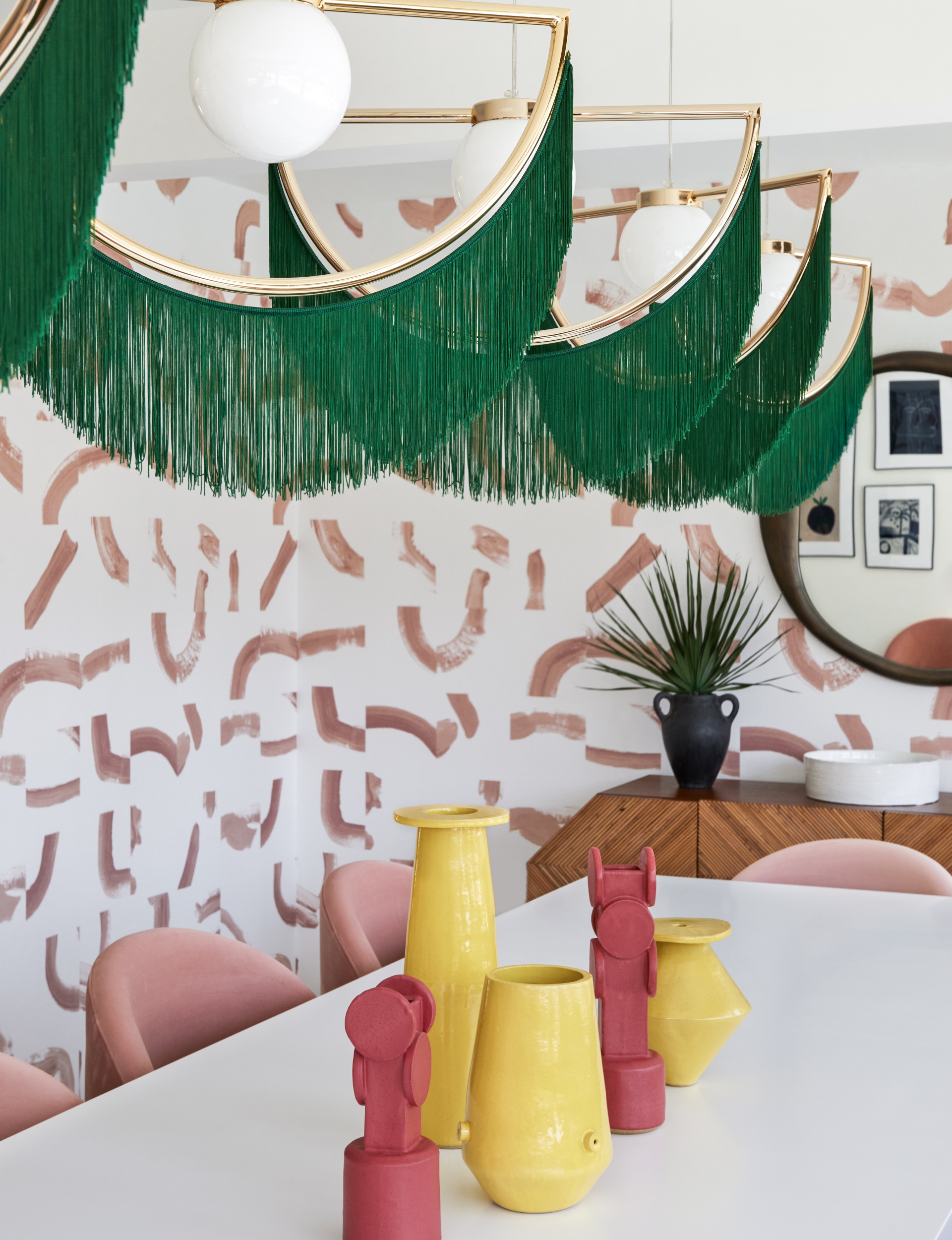 The property itself is a landmark. Originally built in 1957 by renowned mid-century modern architect, Donald Wexler, it has been deemed architecturally significant and is registered as a historic site. The home is part of Thunderbird North - an enclave of ten homes designed by mid-century masters, Cody, Wexler & Harrison. At the outset, the Bells + Whistles team had a clear vision of the design. Known to be a bit rebellious with their approach, the designers enjoy pushing boundaries to achieve real innovation, which is reflected in the result. They share, "Marrow Midcentury is where Donald Wexler meets acid fantasy."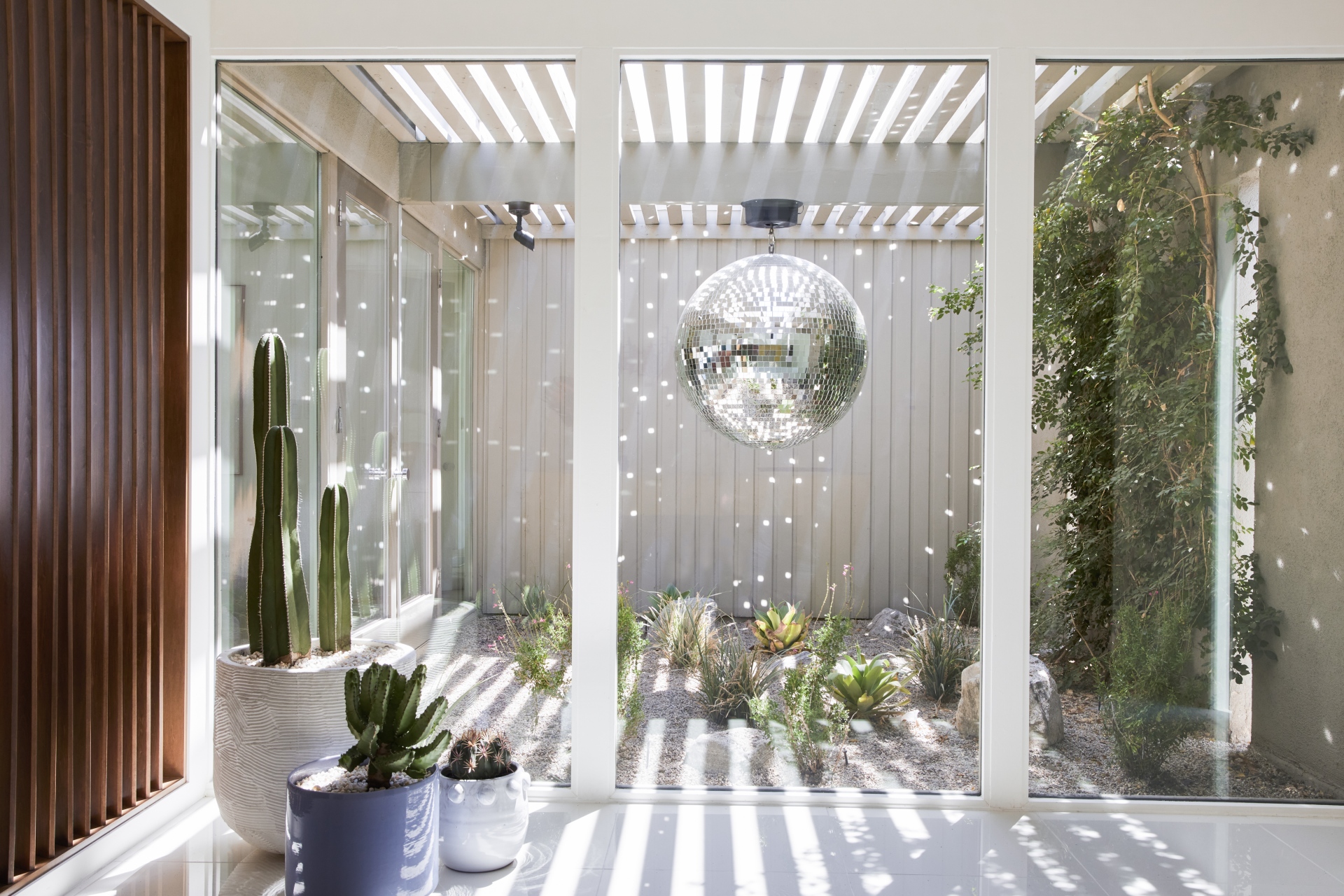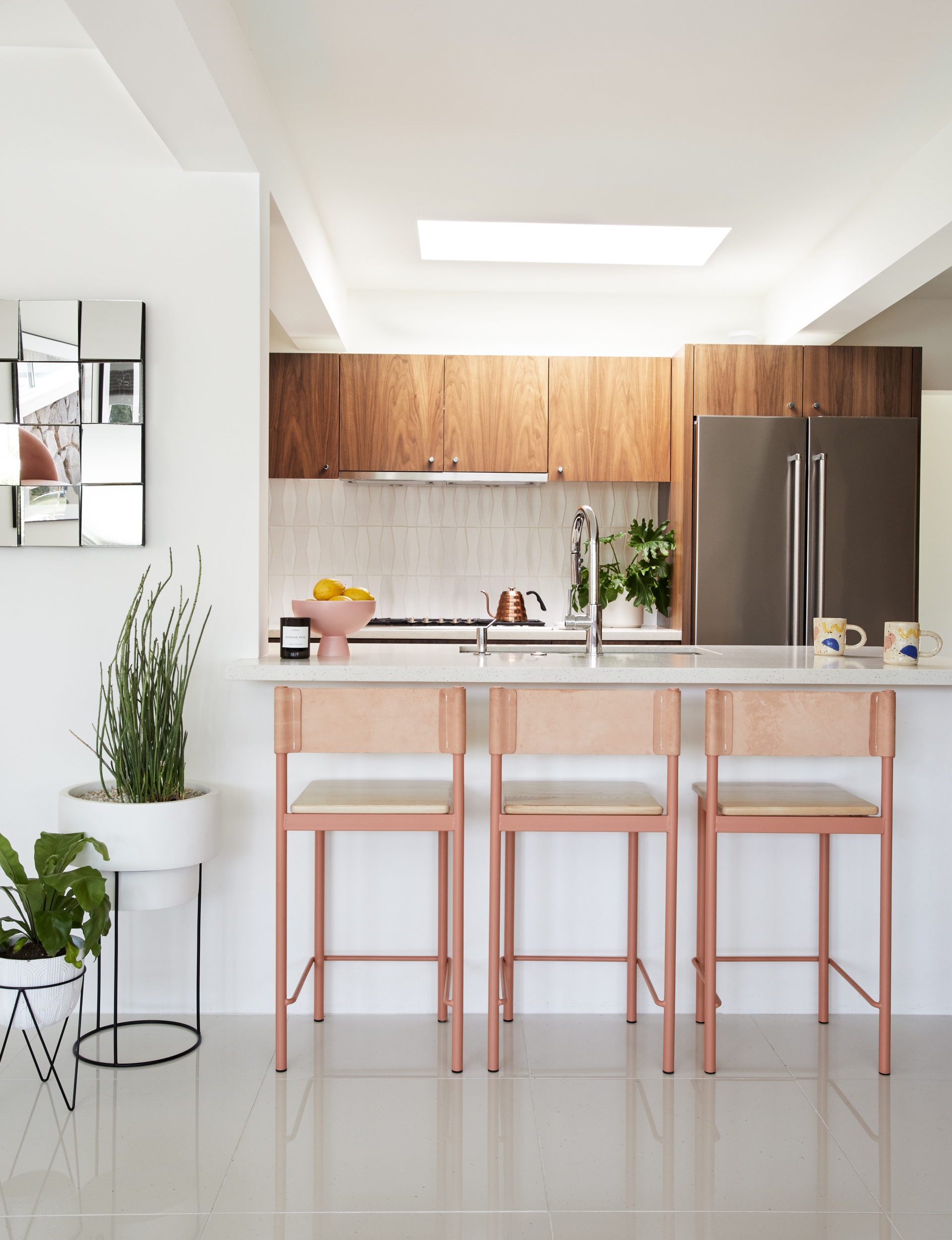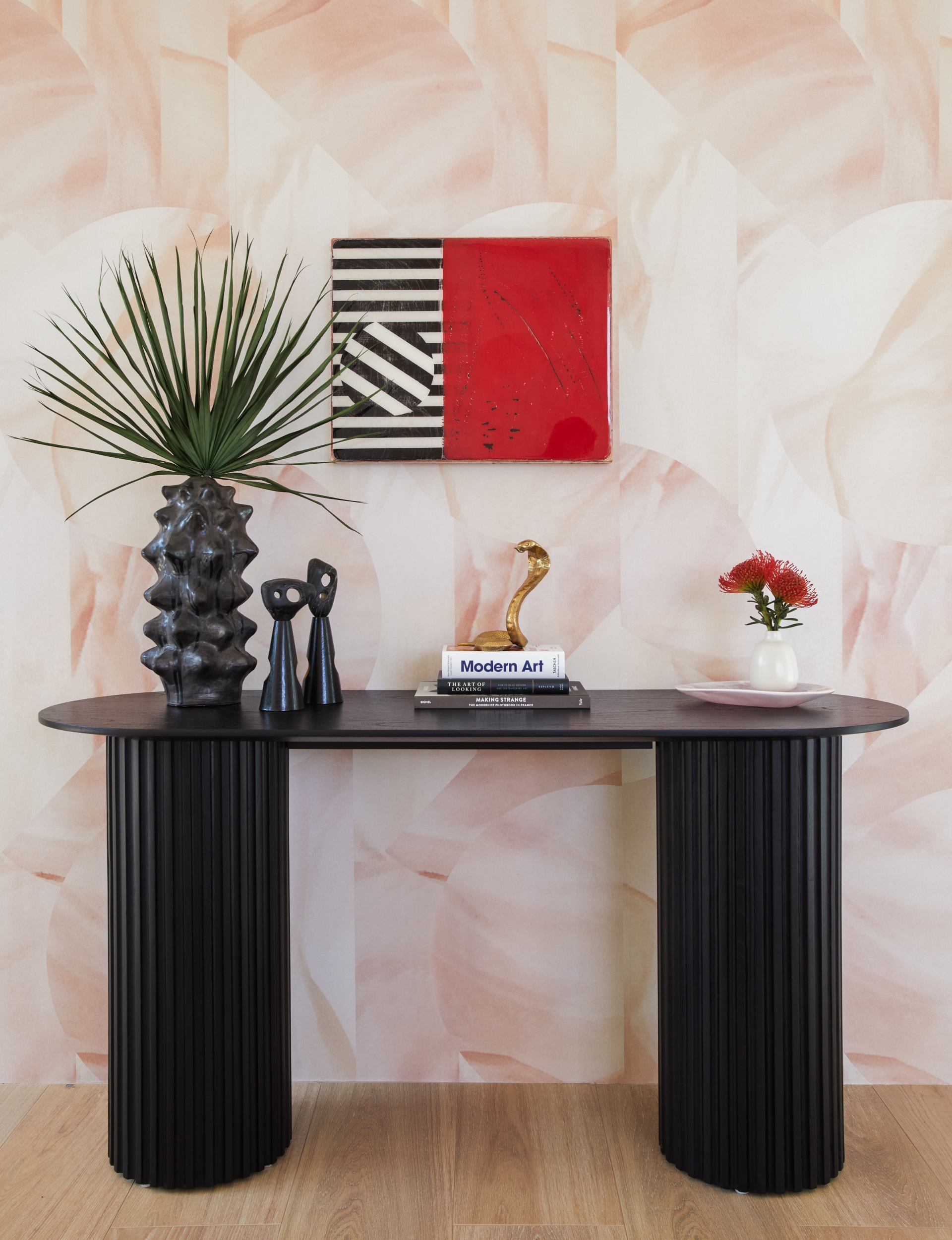 Every area of the compound has been transformed with injections of vivid colour, hypnotic pattern, and desert magic, creating the quintessential California getaway home." Clean white space contrasts with the eclectic curations, encompassing colourful wall decor from Murals Wallpaper and Schumacher, as well as the special furniture of Modshop, the dining room pendant lamp of Manfredi Style, just to name a few striking examples.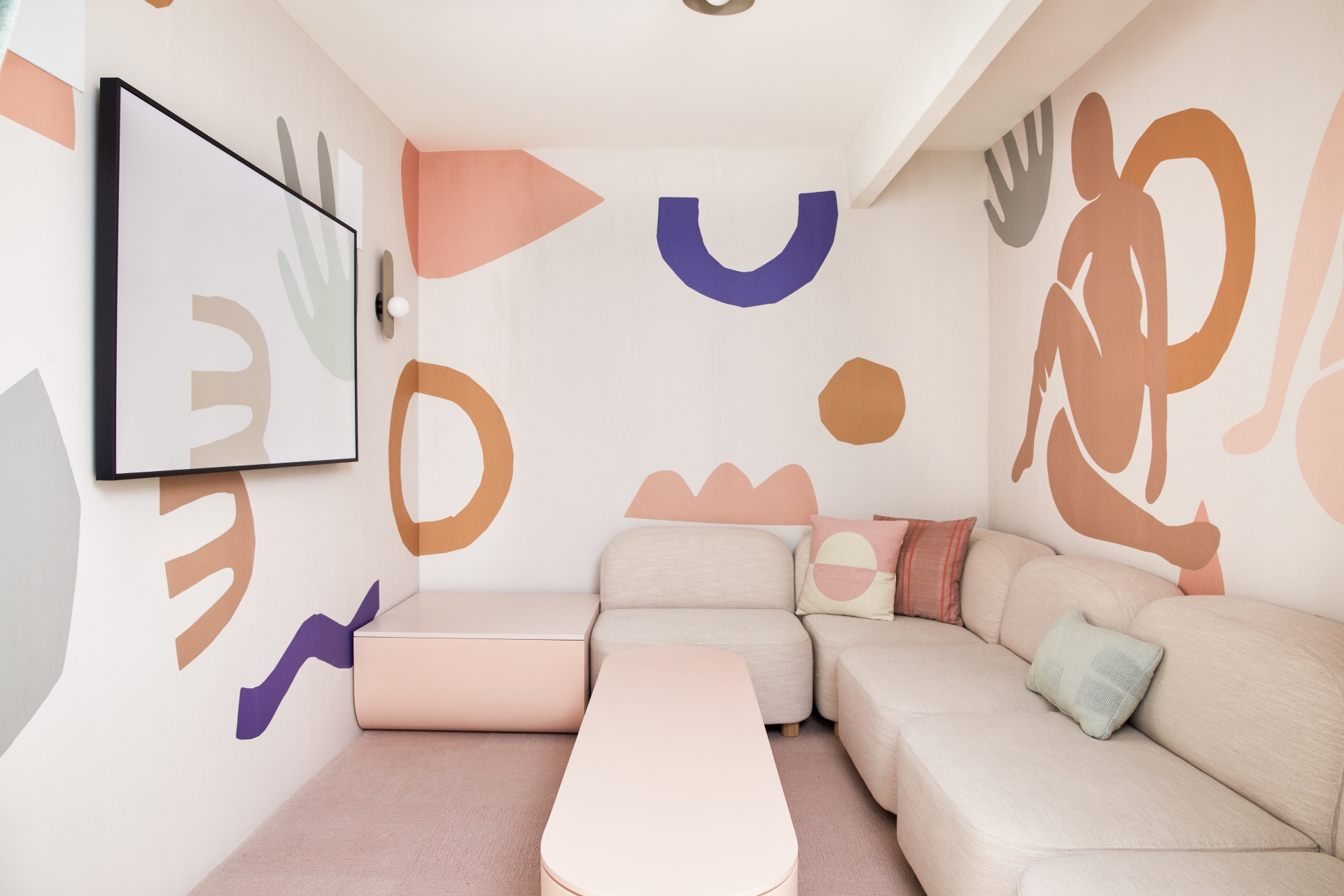 While the 3,380 square feet home is simultaneously impactful and comforting, with a selection of furnishings and accessories that are tastefully timeless, it's the swimming pool that is the piece de resistance. The Bells + Whistles team discovered Alex Proba's work on social media and called her in to create her magic. They mentioned the idea of having Alex paint the bottom of the pool as a nod to David Hockney, and the rest is history.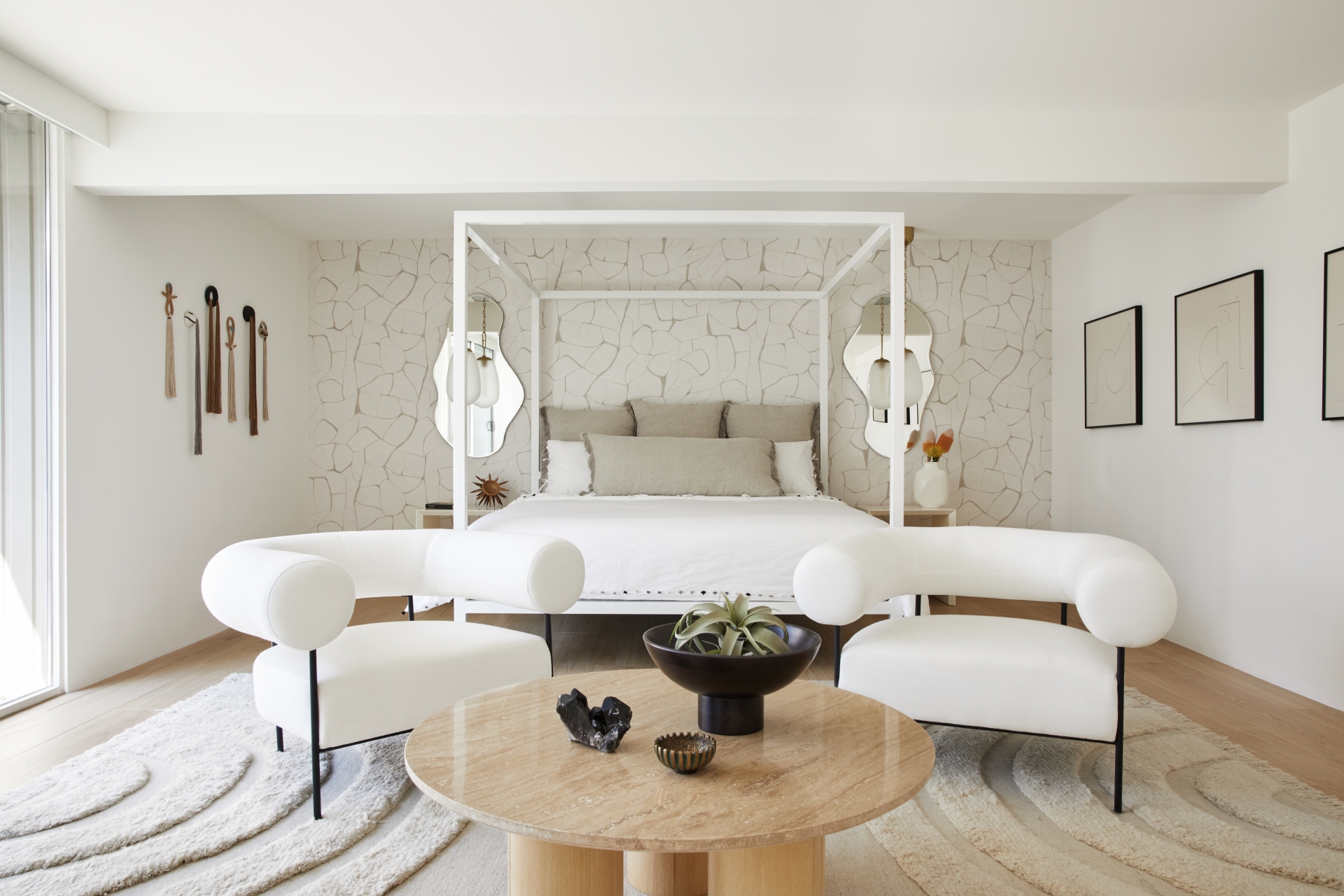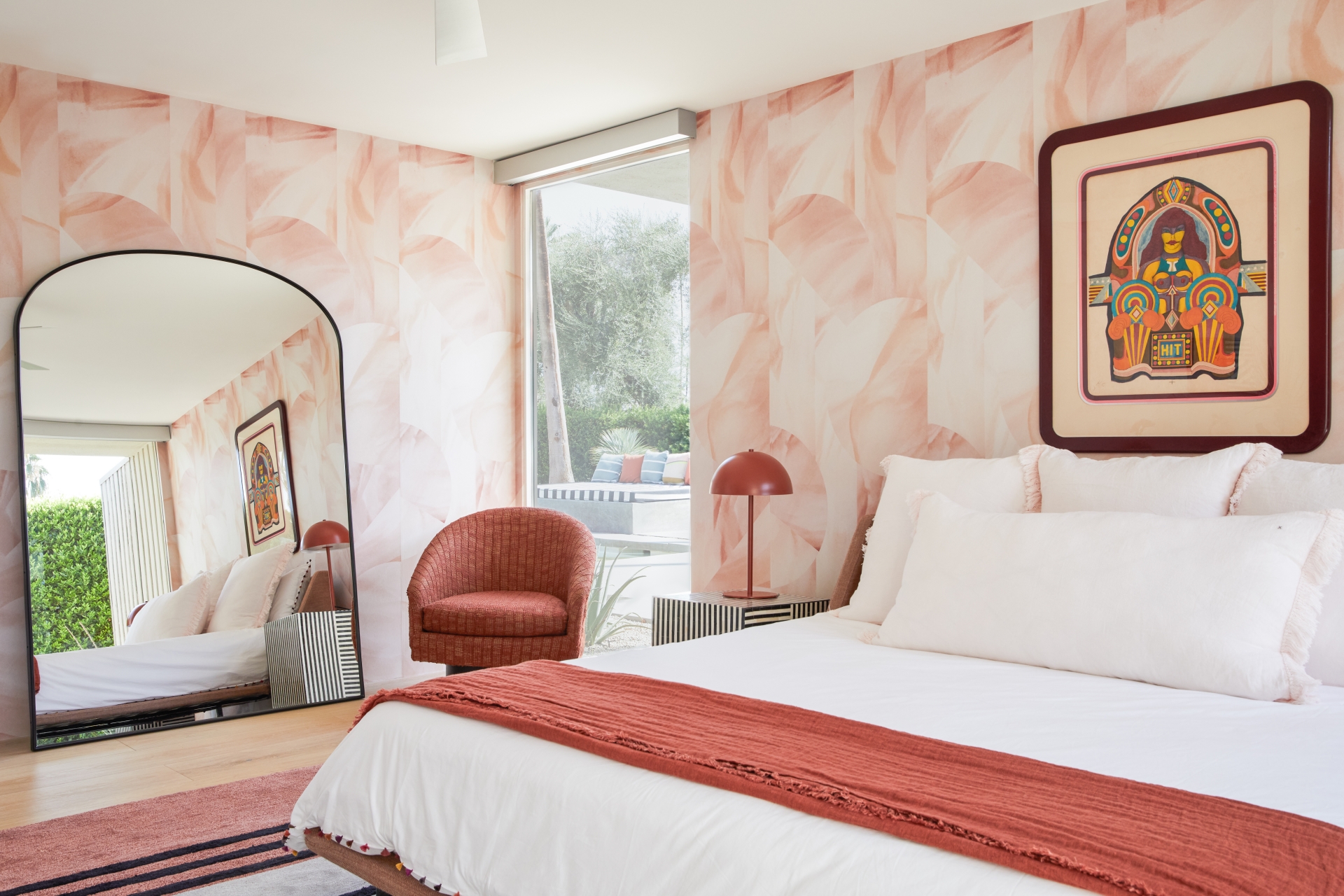 Reflect the designers, "It was an interesting challenge to inject a new spirit into this iconic home. Sometimes designing for an architecturally significant property or building can add a layer of design paralysis to the mix. With the support of Tim and Jill, we pushed past design reservations in order to create a home that explodes with colour and pattern."