Over 6,000 people passed through the doors of PAD London 2023 at the landmark Berkeley Square, Mayfair location on VIP/ first day, eager to see the unique curations by international design galleries, both established and newcomers. From the emerging to the iconic, an incomparable roll call of exhibitors from across the globe unveiled an incredible selection of collectable works in an unmissable presentation of pieces with sixty-two galleries from sixteen countries across Europe, Asia and North America, and nine new galleries.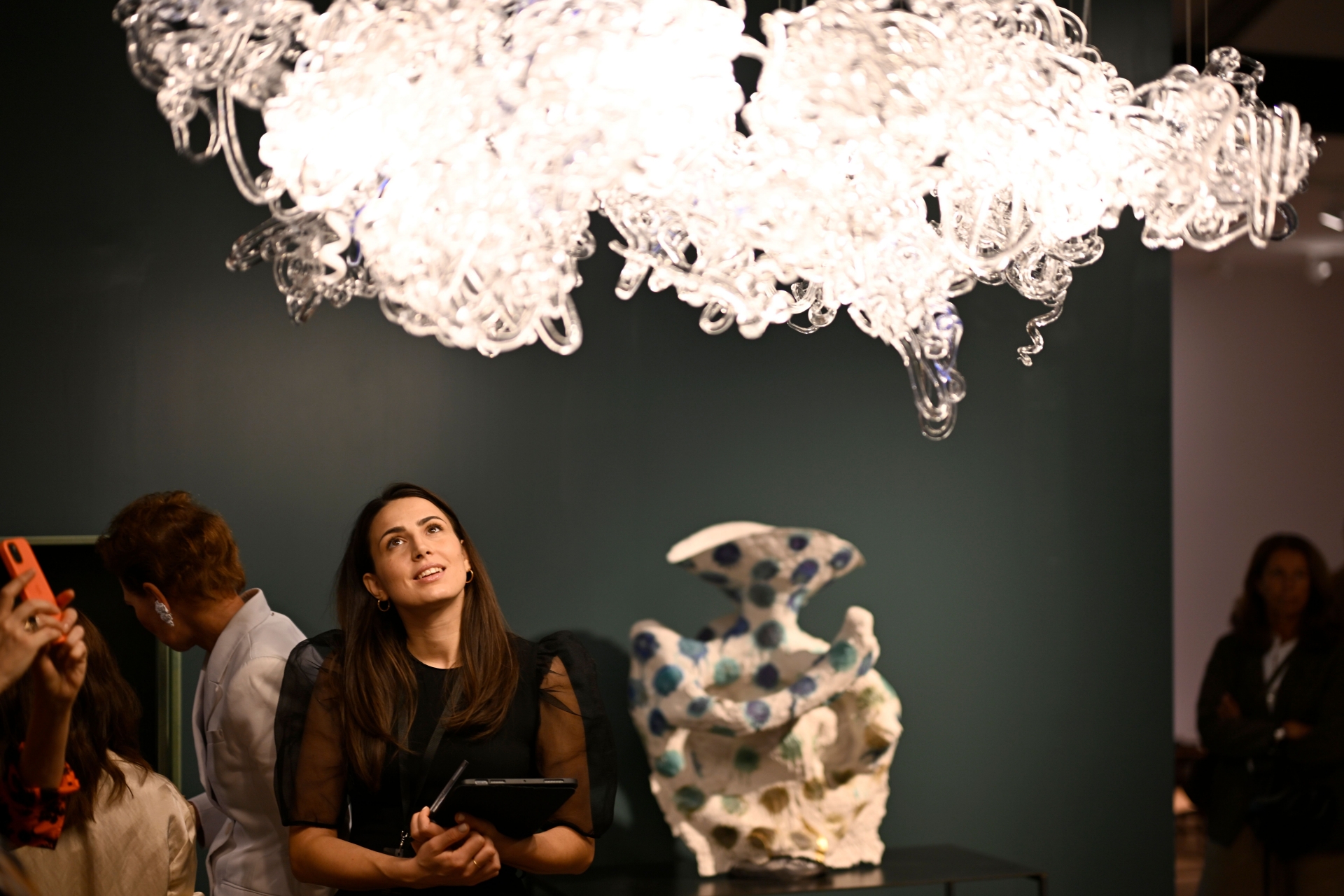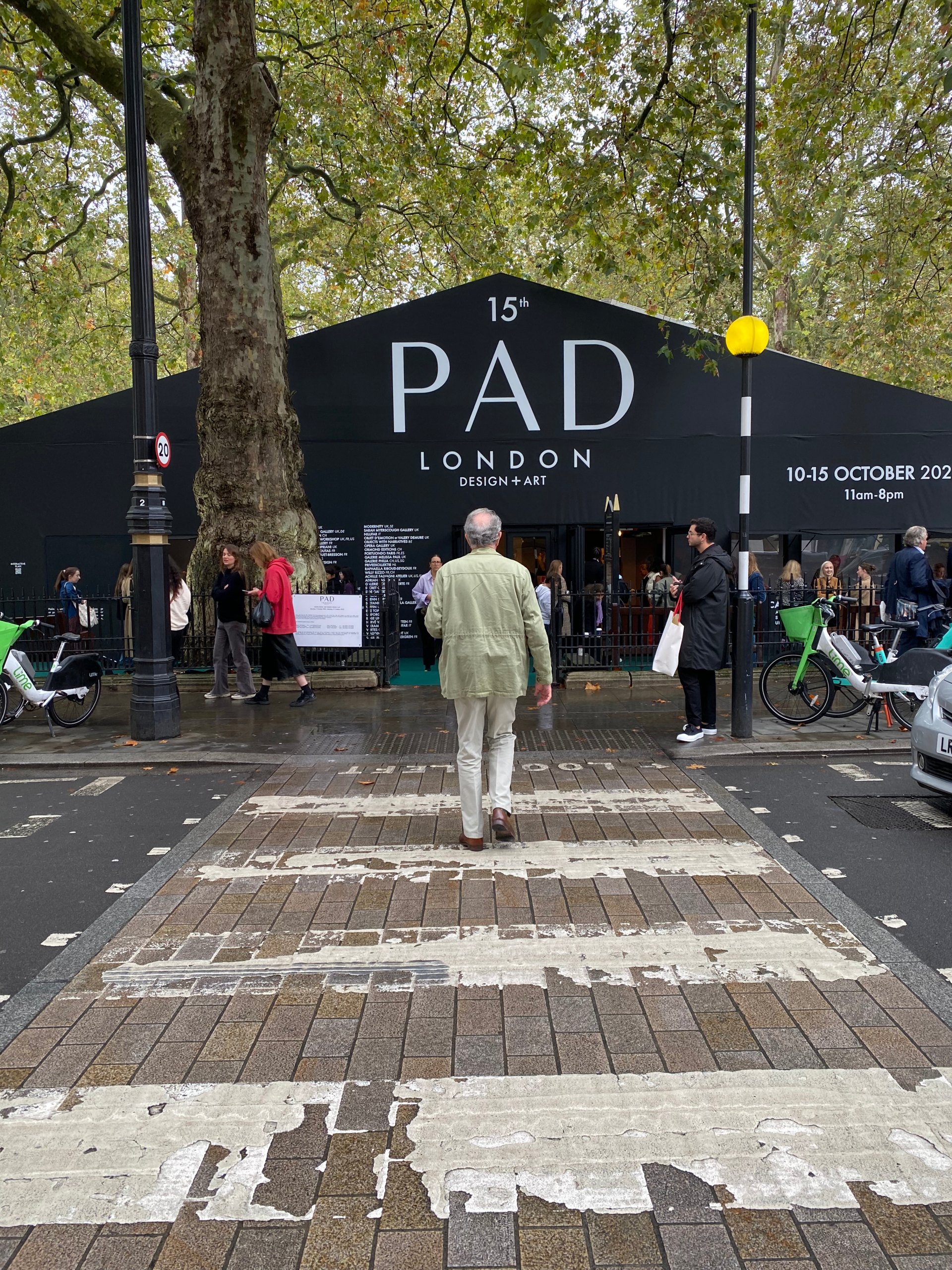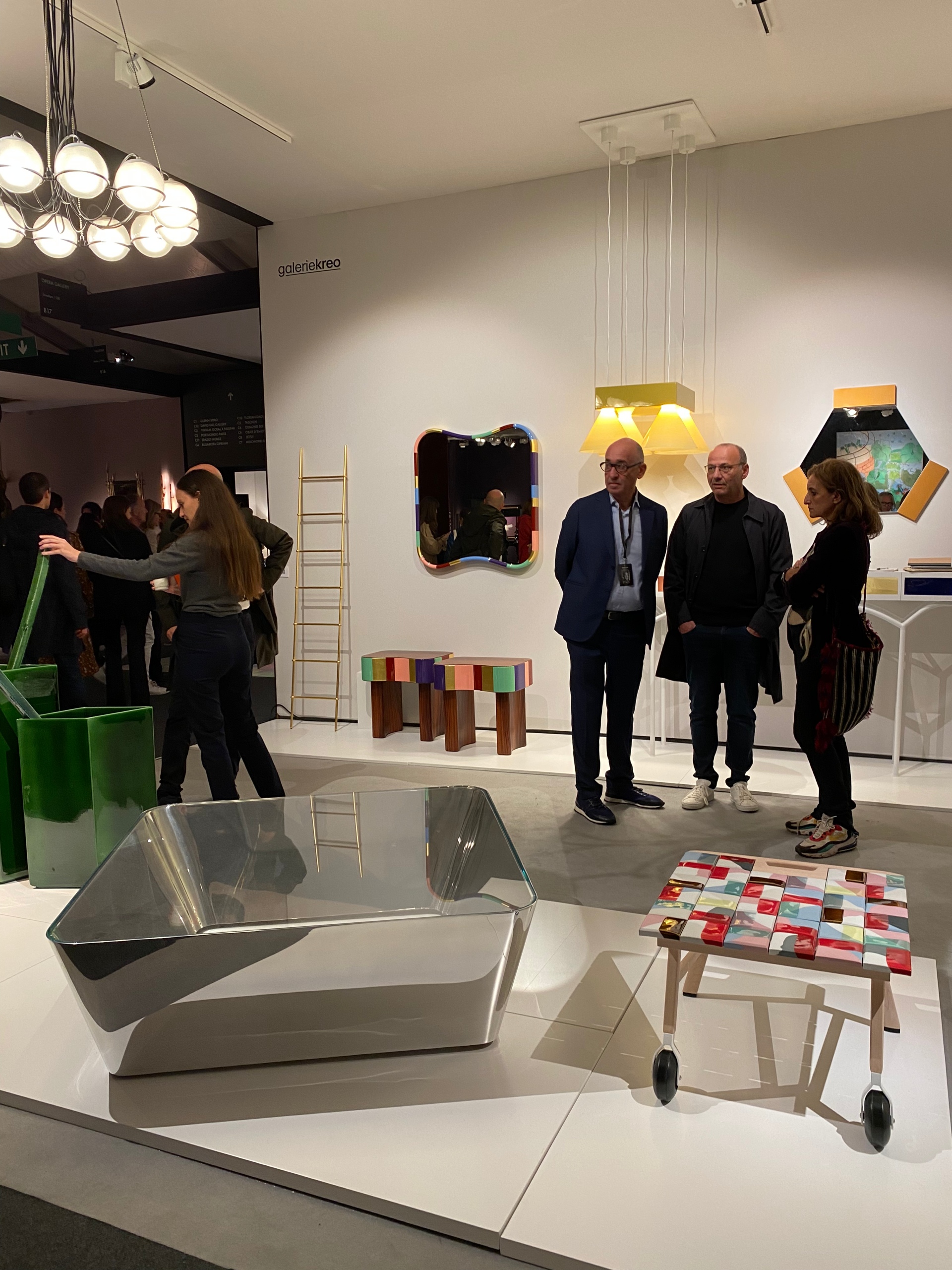 This year saw a move from 20th-century design towards the 21st century, the first change in 15 years. Contemporary design has matured as a style and as a market, and PAD London saw more young contemporary galleries and designers than ever for this edition. One of which included the Indian gallery Æquõ, who exhibited at PAD Paris in March to great acclaim.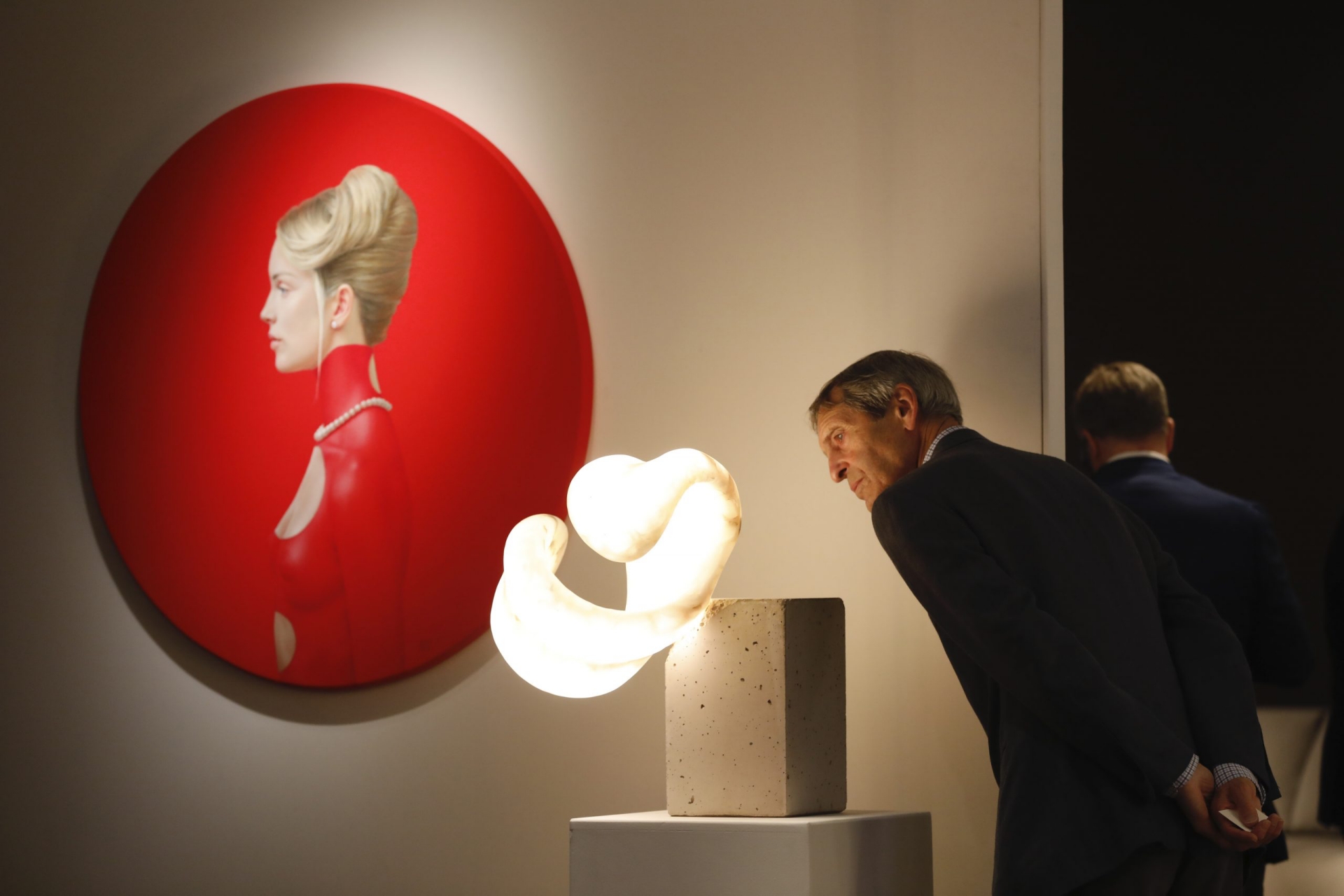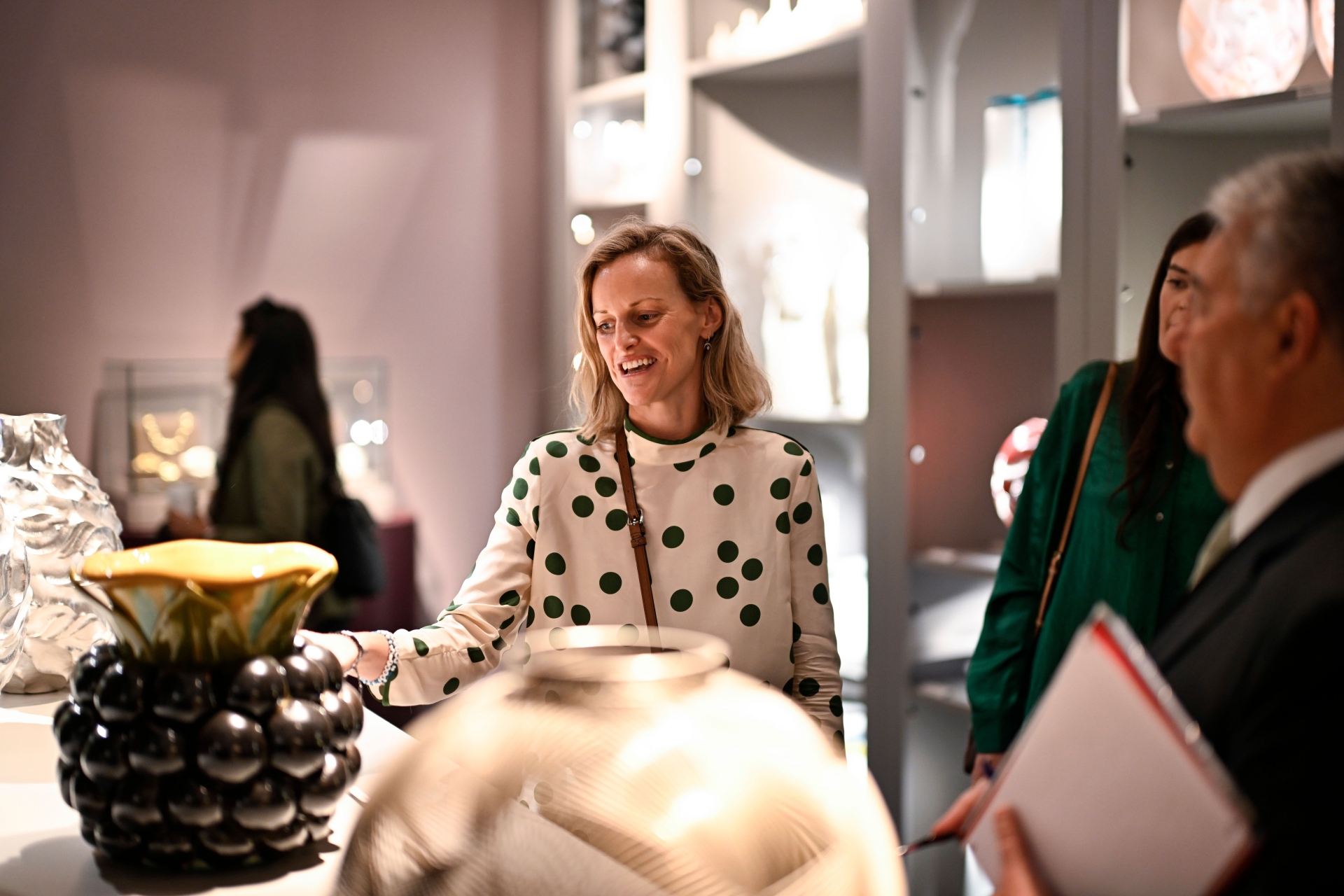 New Works on Show
Several cutting-edge contemporary designers and artists showcased their latest works at PAD London 2023, including:
Florence Louisy (Æquõ)
Valériane Lazard (Spazio Nobile)
KRJST Studio (Galerie Scène Ouverte)
Flavie Audi (Nilufar Gallery)
Fango Studio, Gyuhan Lee and Charlotte Kingsnorth (SIDE Gallery) Vezzini & Chen, Kate Malone and Junko Mori (Atelier Adrian Sassoon) Domingos Tótora (Sarah Myerscough Gallery)
New collections were on view by the following artists 
Vikram Goyal (Nilufar)
Sabine Marcelis (SIDE Gallery) 
Max Lamb at (Gallery FUMI)
New Commissions
A range of exclusive works created especially for PAD London 2023 were also displayed, including Gallery FUMI's Light Entanglements by Stine Bidstrup, a chandelier featuring elegant hand-blown clusters of glass.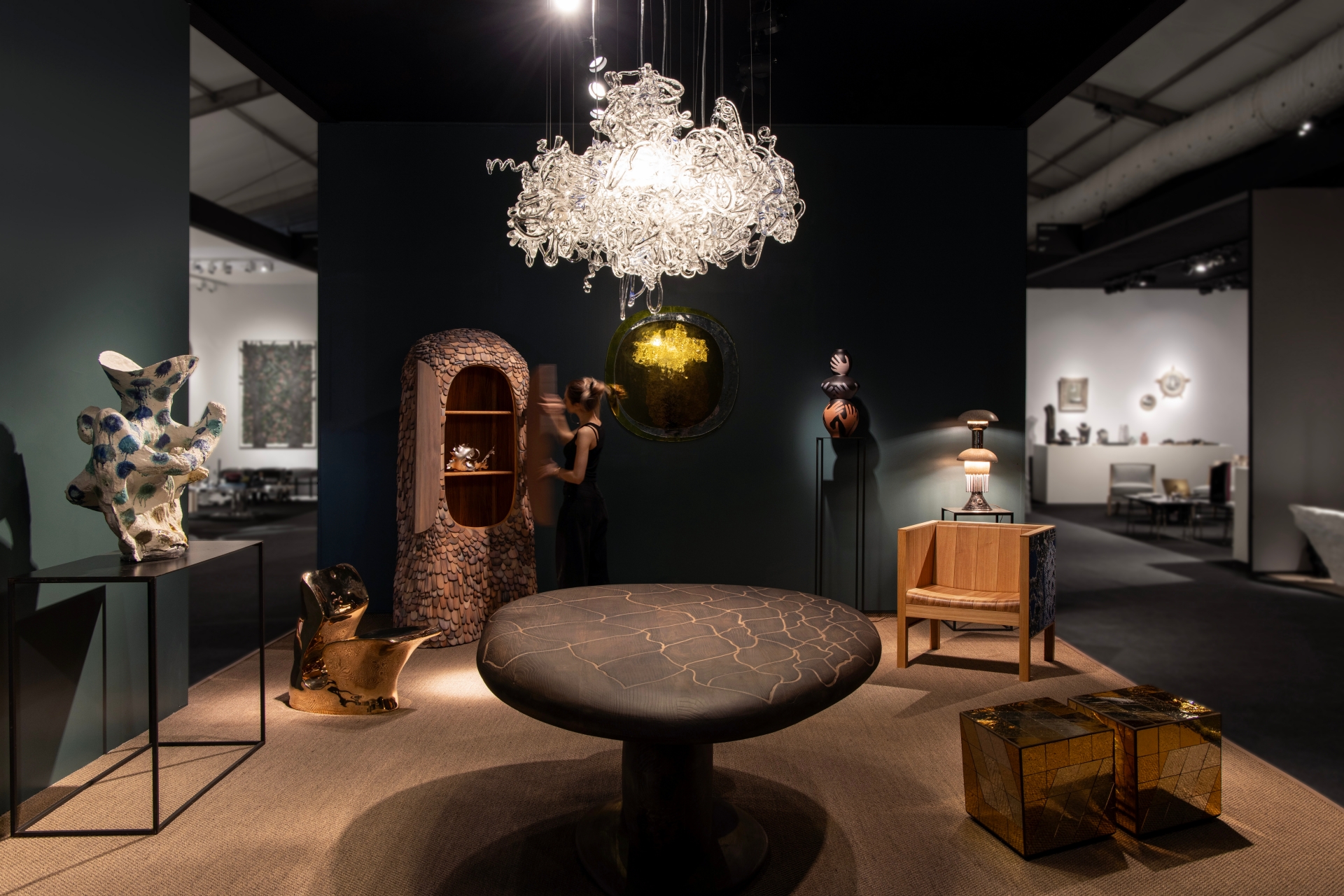 Show Highlights
Carpenters Workshop Gallery: Tree, a monumental light sculpture by Nacho Carbonell, and a stone and dyed steel desk by Wonmin Park.
Galerie Scène Ouverte: Onde, a leather ceiling lamp by Caroline Venet.
Galerie Maria Wettergren: A unique hand-blown glass artwork with natural stone by Camilla Moberg.
Sarah Myerscough Gallery: Peter Marigold and Gareth Neal's latest creations, revolutionising the use of wood.
Maison Parisienne: Pierre Renart's first dining room table crafted entirely in wood.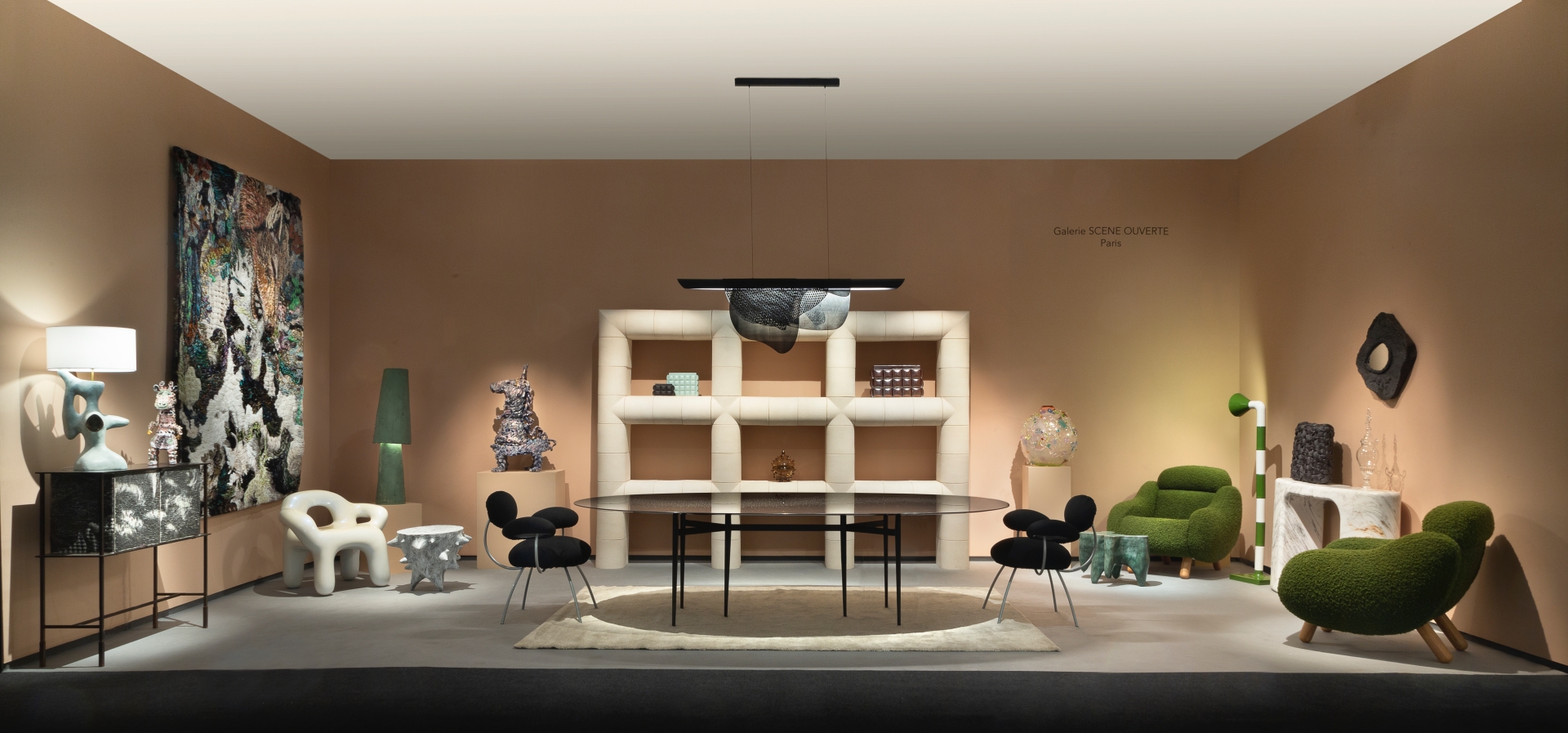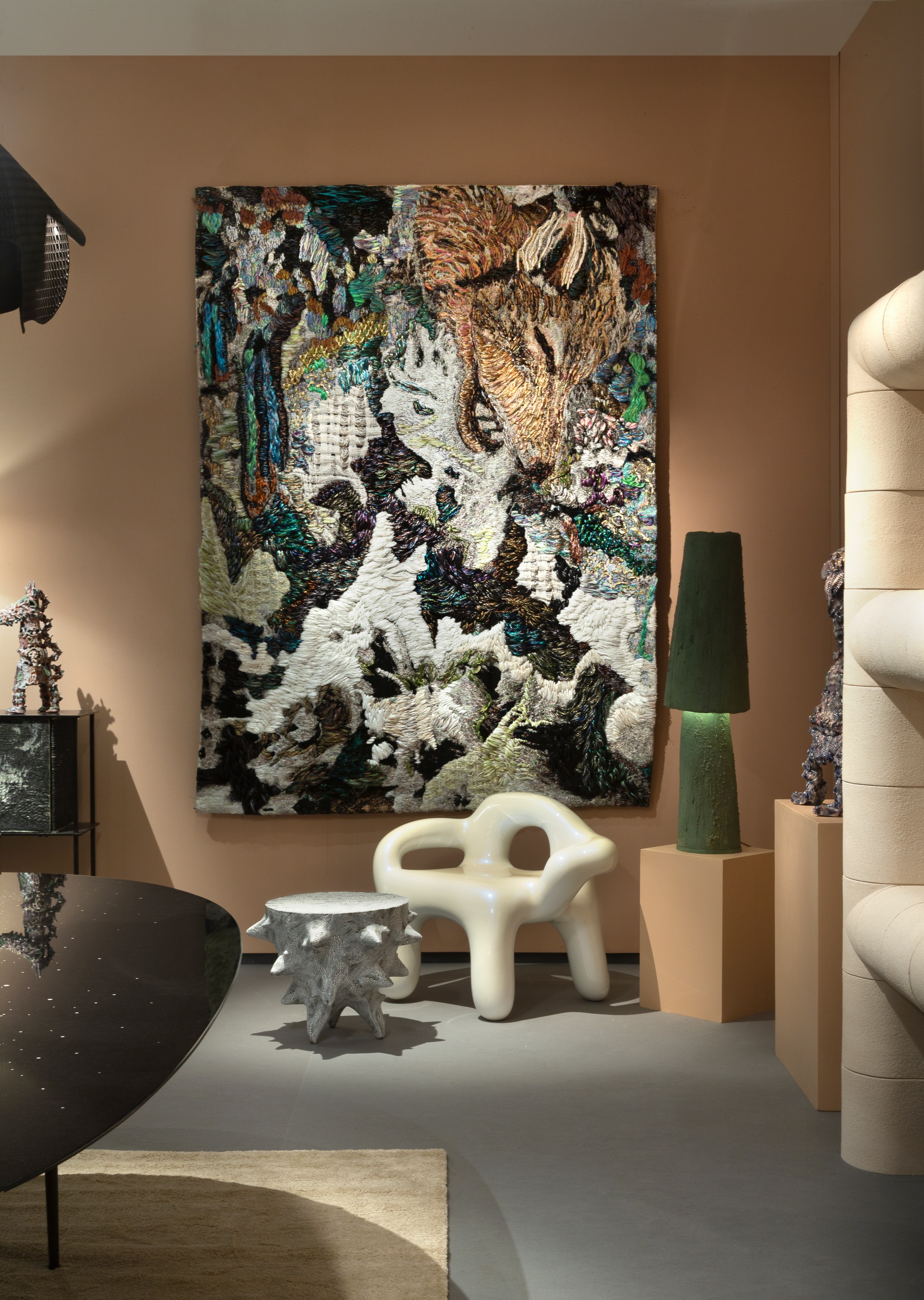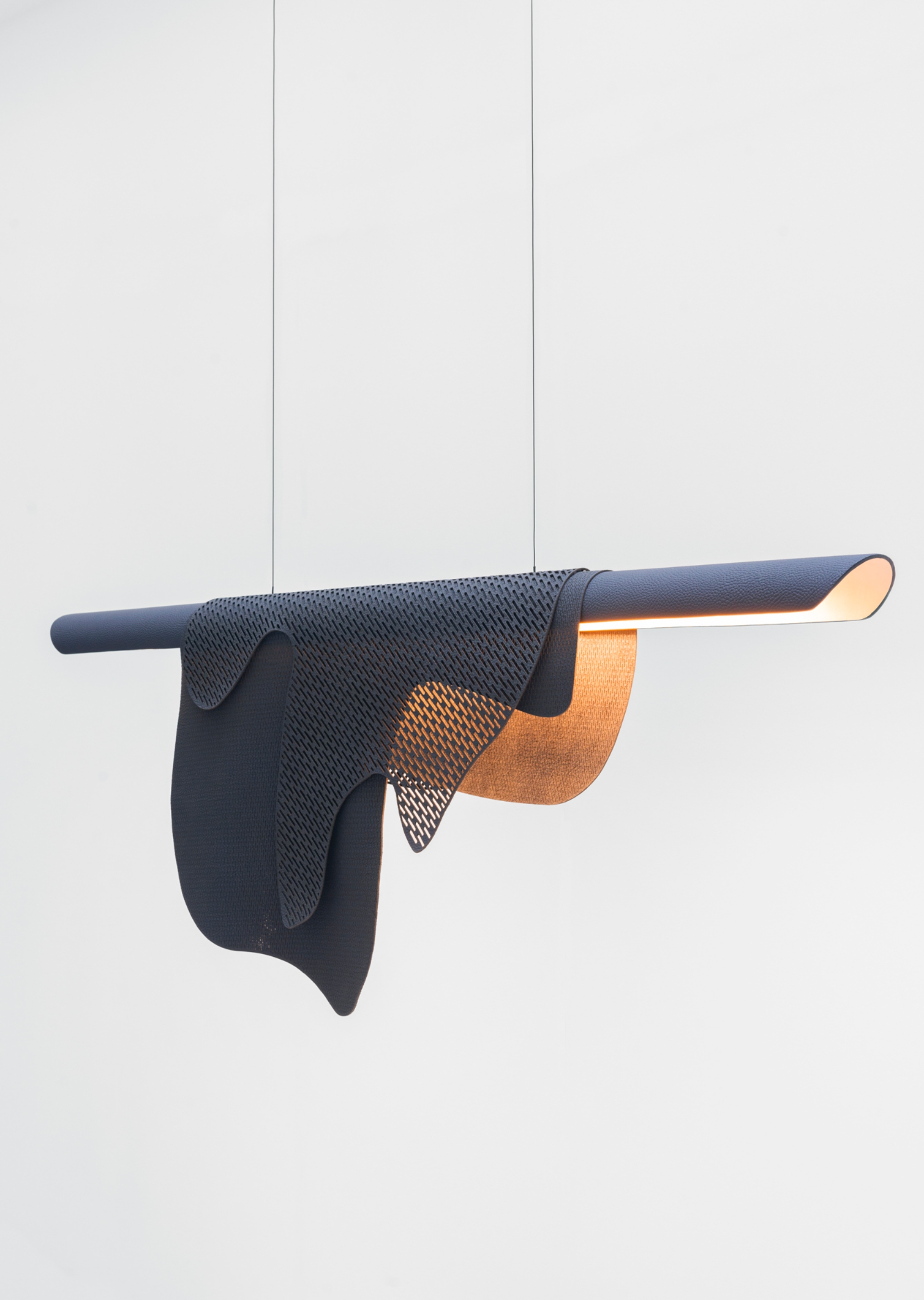 Carpenters Workshop Gallery started in a small workshop in Chelsea in 2006. It now has galleries in Paris, New York, and LA – their new jewel in the crown, their Ladbroke Hall showroom in North Kensington. Founders Loïc Le Gaillard and Julien Lombrail showcased bold functional sculptural at this year's show by some of their most important artists' artworks – including 'Flood Tree' by Spanish artist Nacho Carbonell – a floor light by function, but in reality, an industrial sculpture in concrete and iron construction with a cloud-like canopy of oxidised gauze. Then there was 'Plain Cuts Stone and Steel #6' by Korean artist Wonmin Park – a monolithic and delicate desk. Rick Owens' Double Bubble Tigré Plywood', a dramatic piece with a flaming woodgrain. And 'Buffettes Facettes' (rear wall), an impressive solid-bronze cabinet by Ingrid Donat.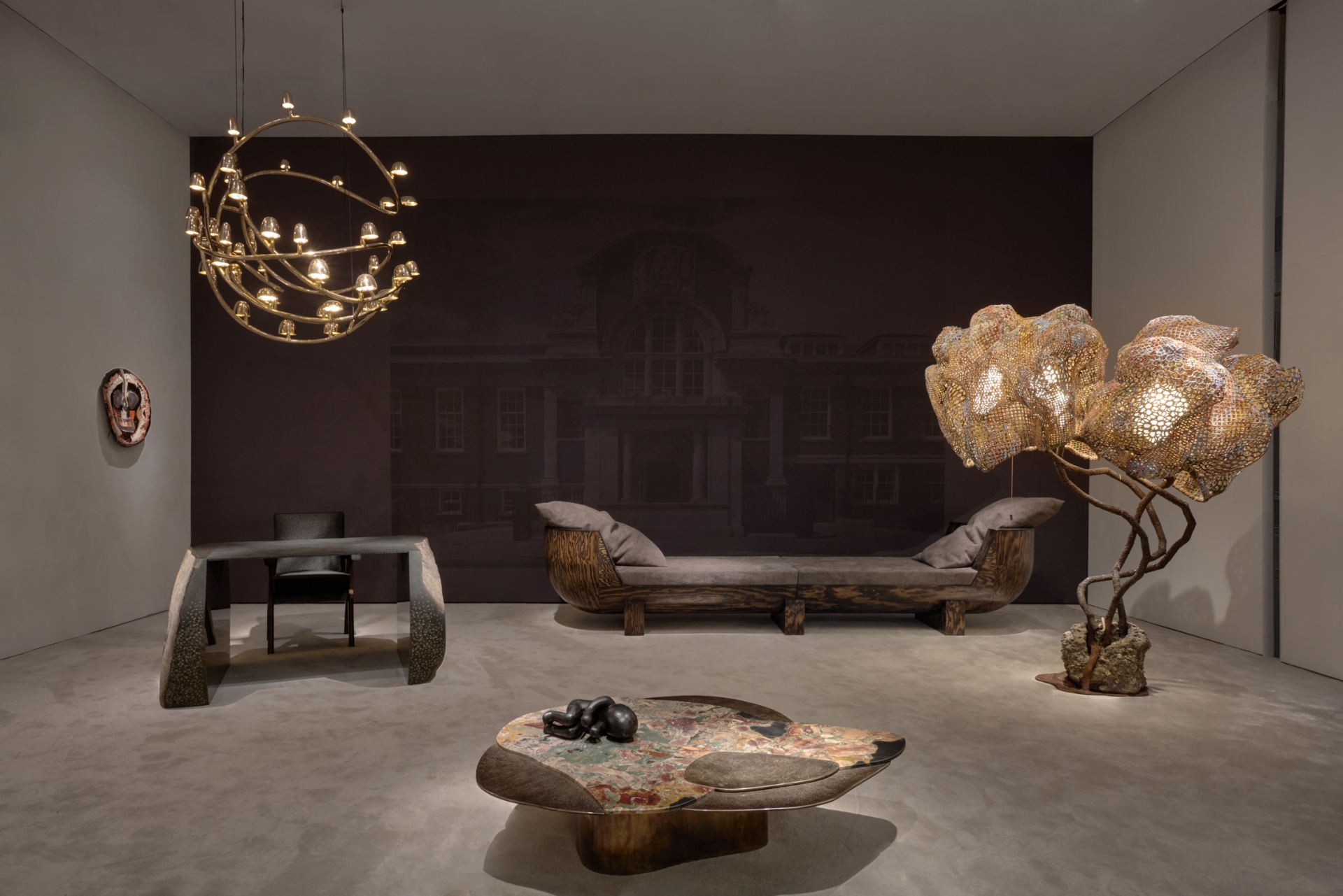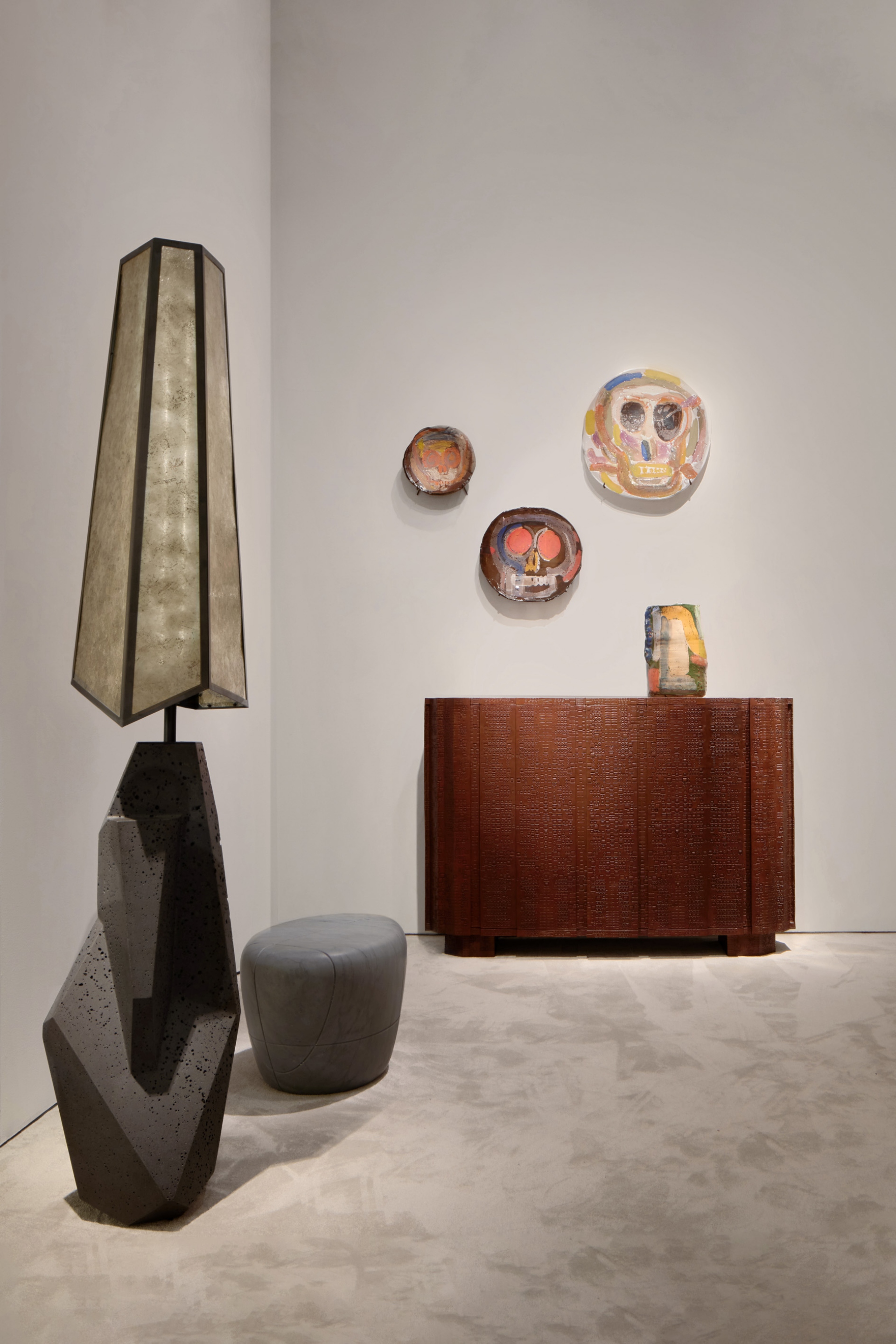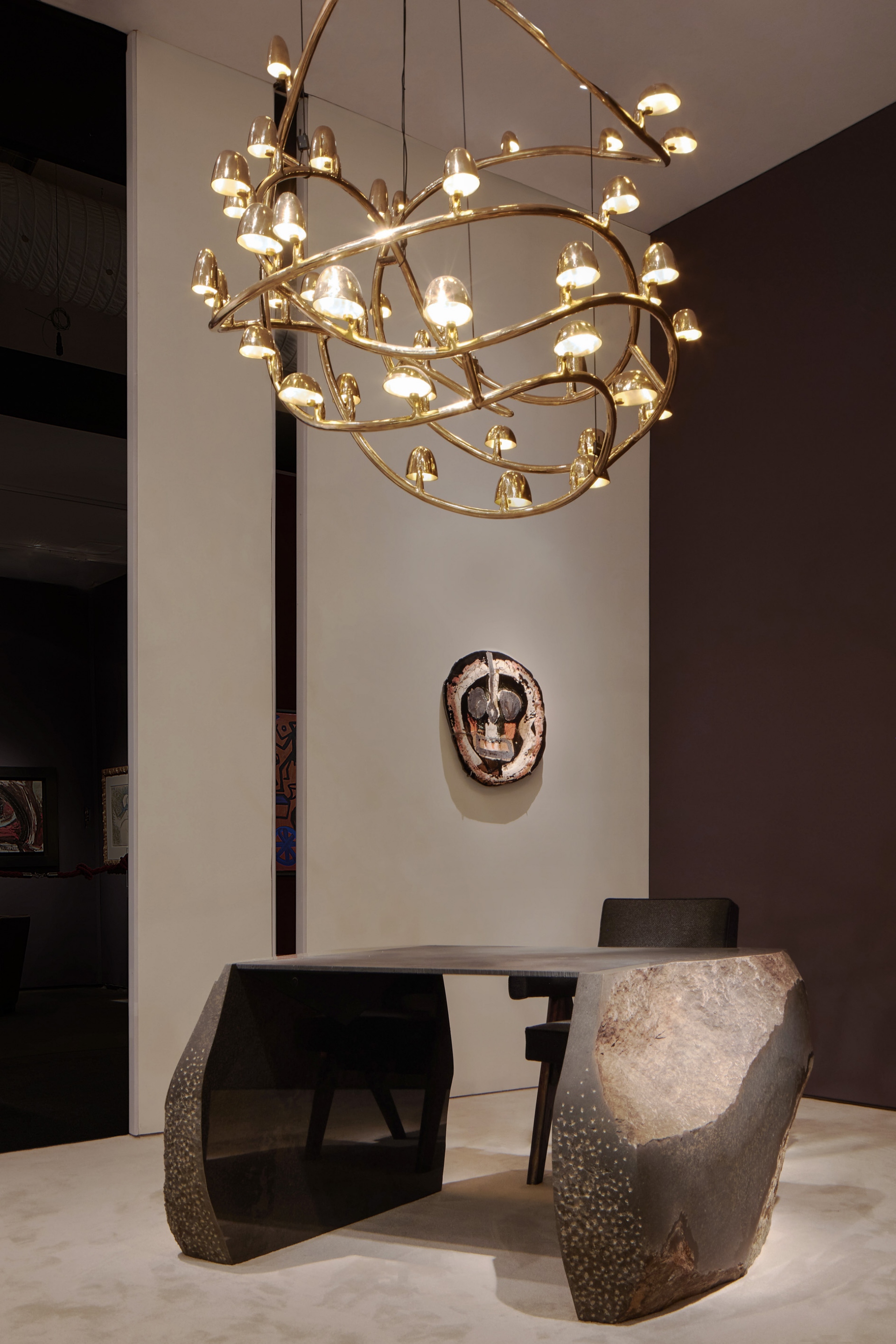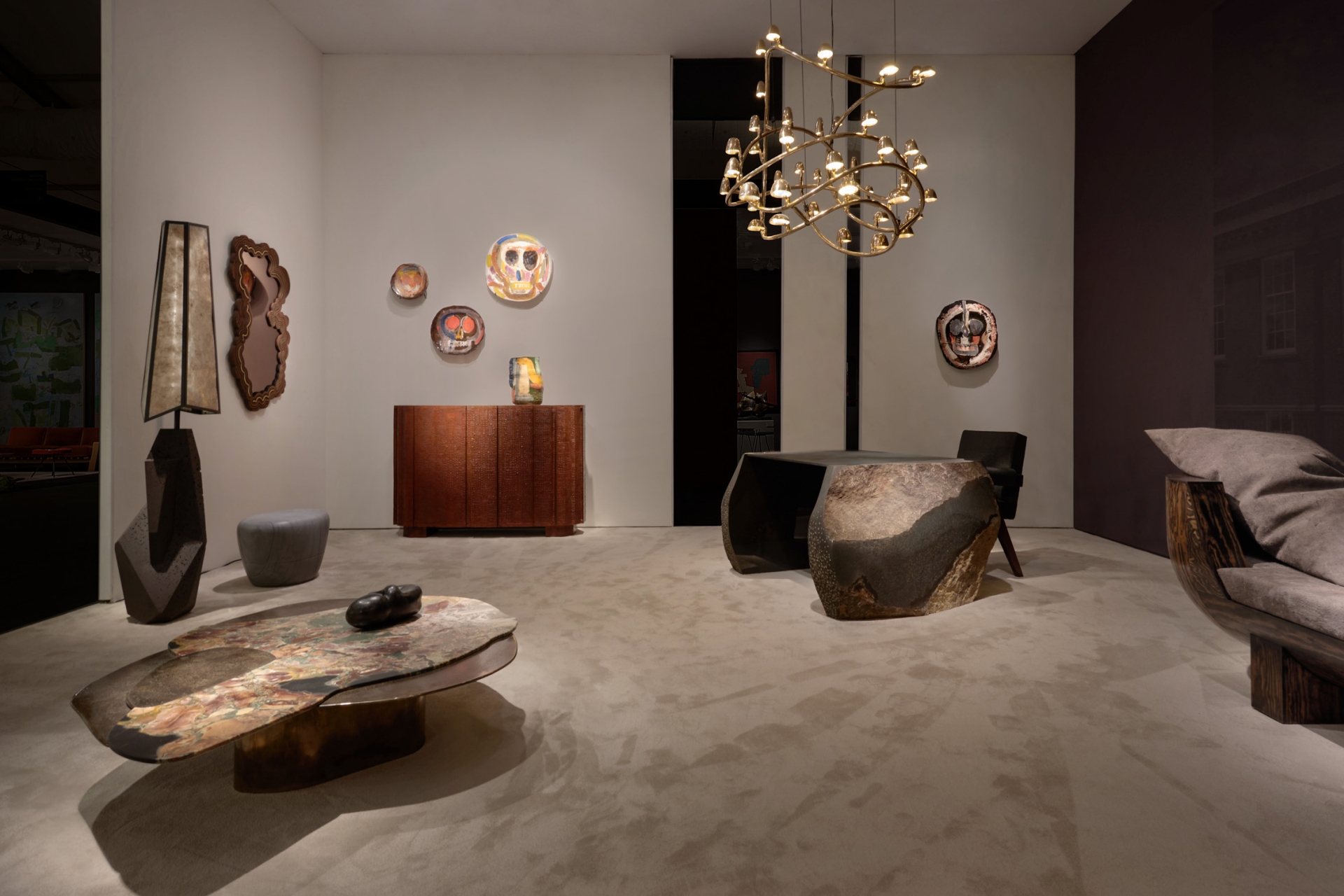 Nilufar Gallery
The founder of Nilufar Gallery, Nina Yashar, brought to London some of her most influential artists and designers who have been key figures in the definition of the past, present and future of the gallery.
This year, Nilufar present at two booths: the first (B16) showcasing a curated selection of pieces, both contemporary and vintage; the second (C2) was devoted entirely to a new body of works by Vikram Goyal in conversation with a lighting piece by Christian Pellizzari.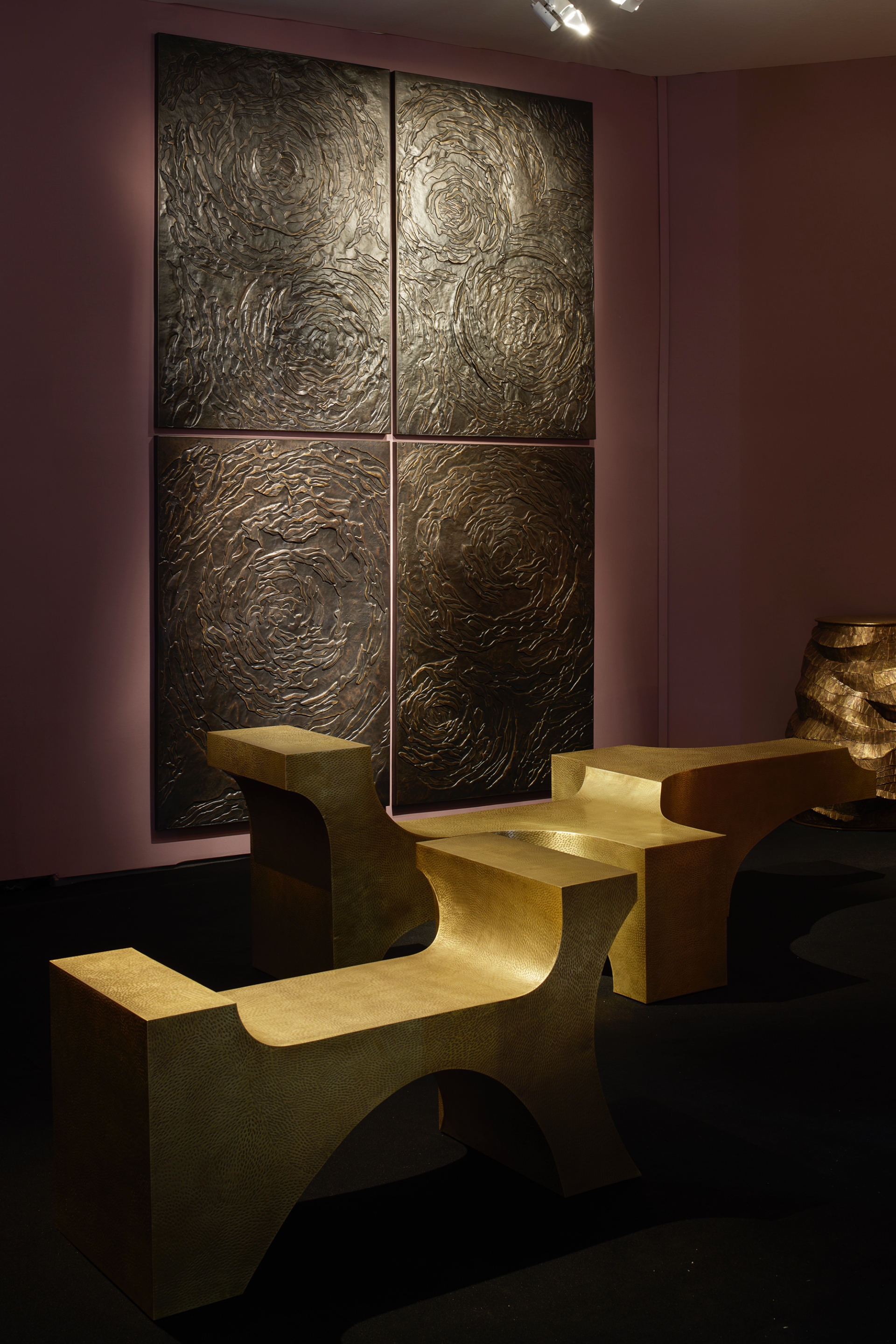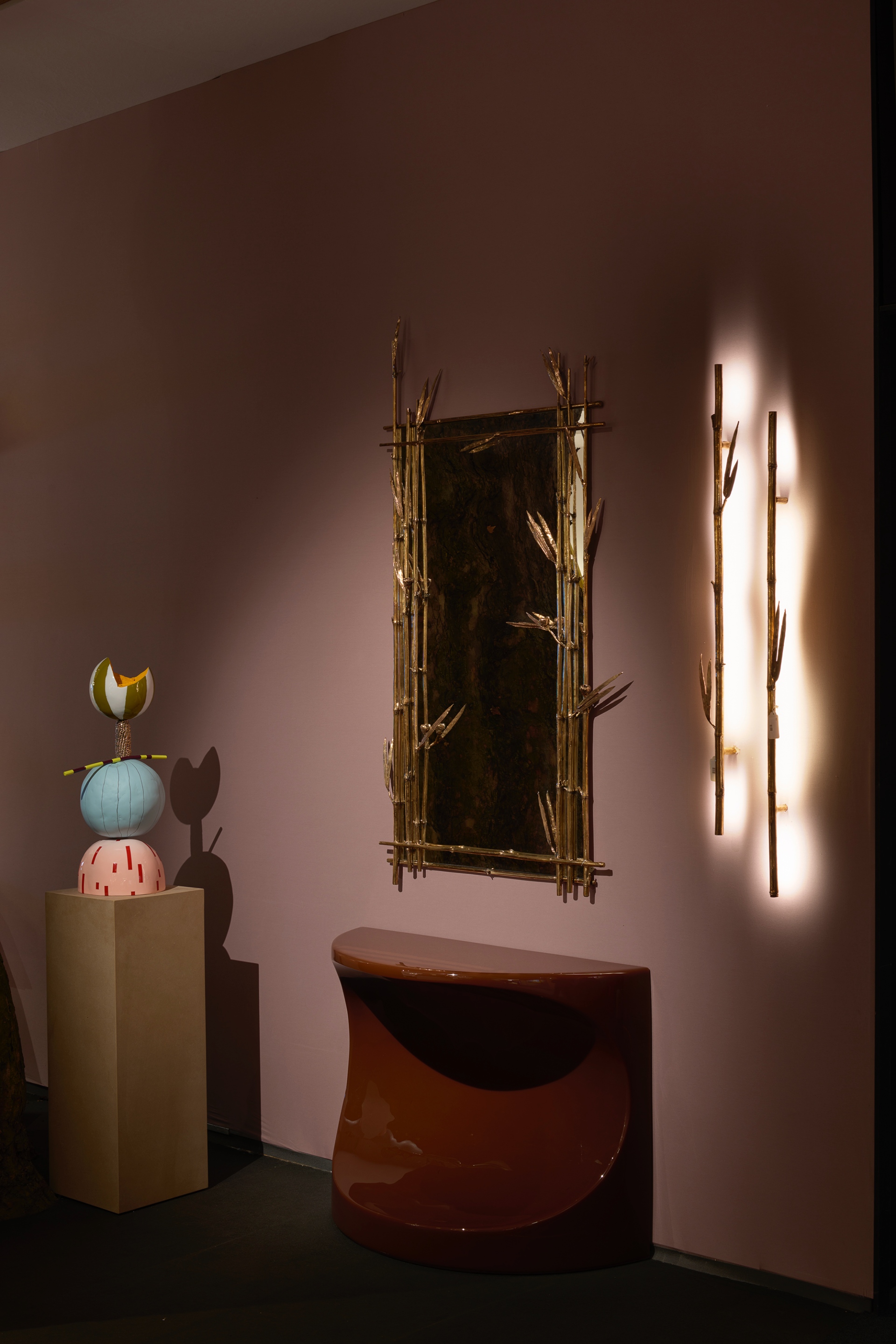 Among contemporary artists, Nina Yashar has picked talents using various mediums and distinctive signatures. The showcased designs include the Consolle Continent by the Belgian Xavier Lust, Hhohho by Jonathan Trayte, the Chaise Maurice armchair and footrest by duo David/Nicolas and a refined low table and the Bamboo ceiling light by the Italian Osanna Visconti. As a tribute to the hosting capital of PAD, also on show was an extensive collection from the bold and disruptive British designer Bethan Laura Wood, including her Bon Bon Double wall lamp, the Olive mirror, the Caterpillar Cabinet, the Aubergine and Gherkin mirrors. To complete the contemporary design showcase, also exhibited in the Prescient Lagoon 3 low table from the French talent Flavie Audi, the Caravaggio Basket of Fruit carpet by Brigitte Niedermair and Martino Gamper, and the debut piece of French designer Robinson Ferreux.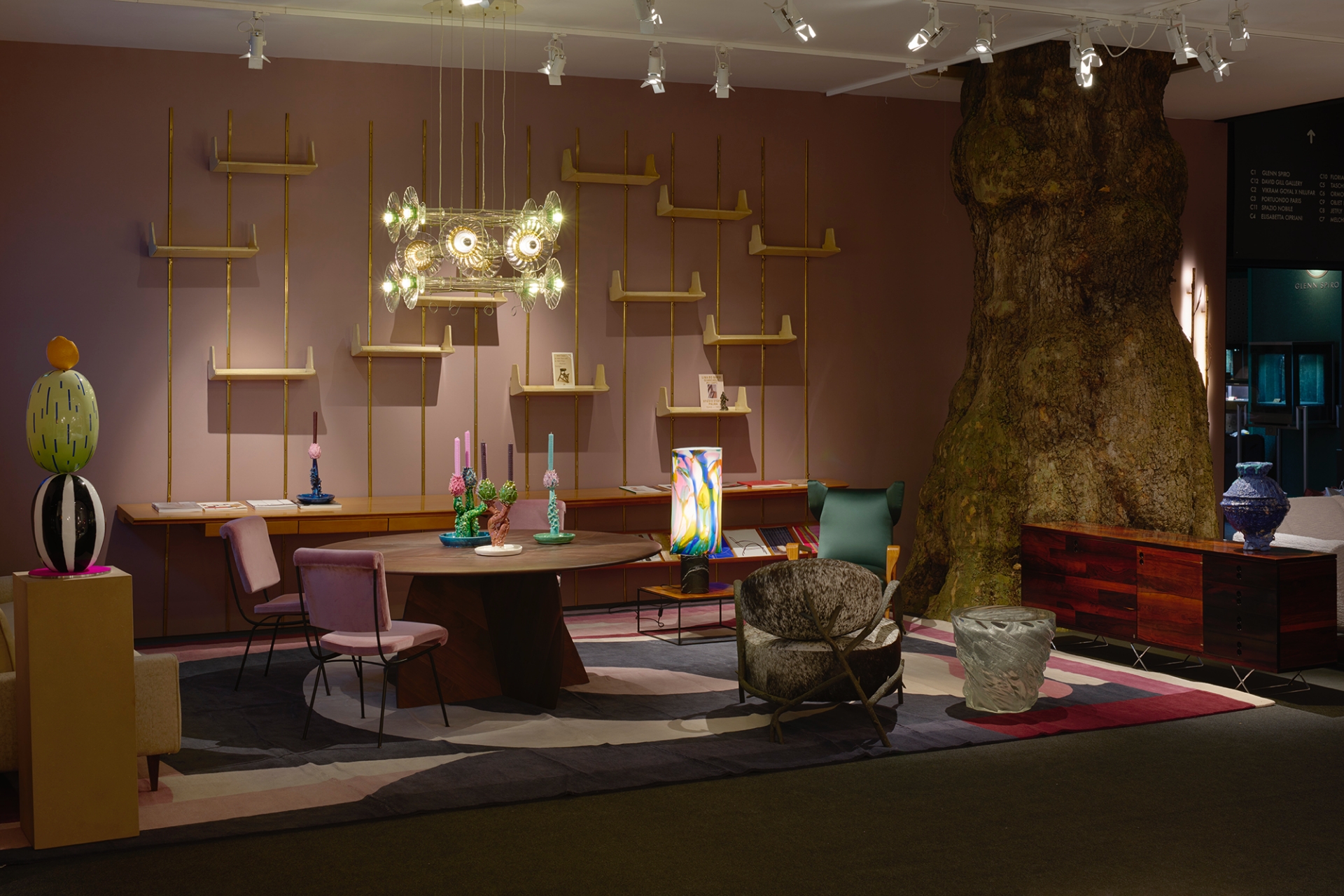 The New Delhi-based designer Vikram Goyal's (and one-time Princeton economist) creations are sculptural pieces of art-furniture focusing on metalwork. Goyal's debut at Nilufar Gallery PAD marks the inaugural international exhibition at PAD by a contemporary Indian designer. The collection comprises ten limited-edition pieces, including furniture, lighting, and wall panels, all meticulously handcrafted by expert artisans. Nina Yashar has thoughtfully selected a curated selection of new works by Italian designer Christian Pellizzari to enhance the creative synergy with Vikram Goyal.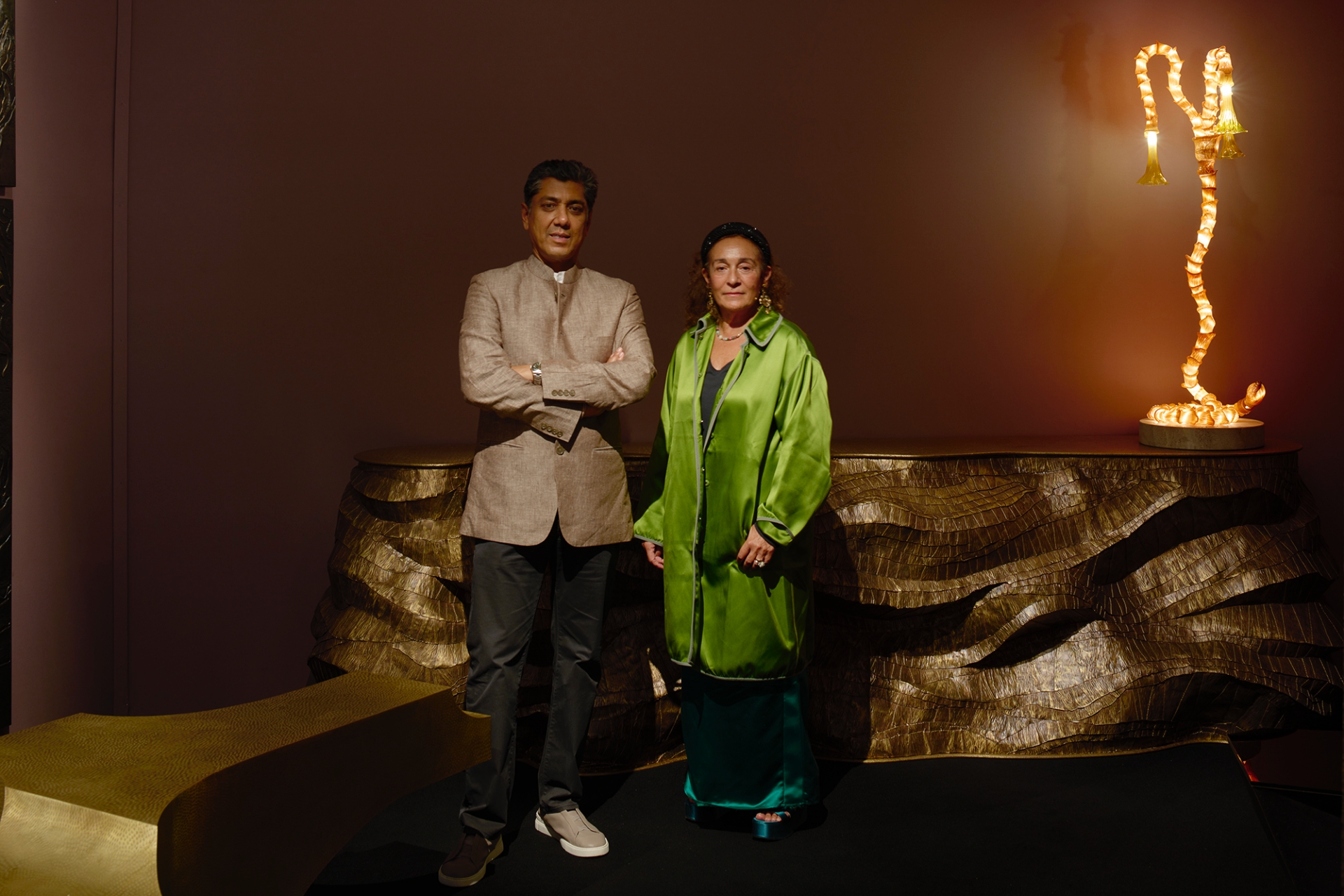 Typically, when people work with metal, they work with cast metal – like bronze, which is easily castable. Goyal works in sheet metal – brass being the most valued, as it has no meld marks, allowing for smooth, invisible joins.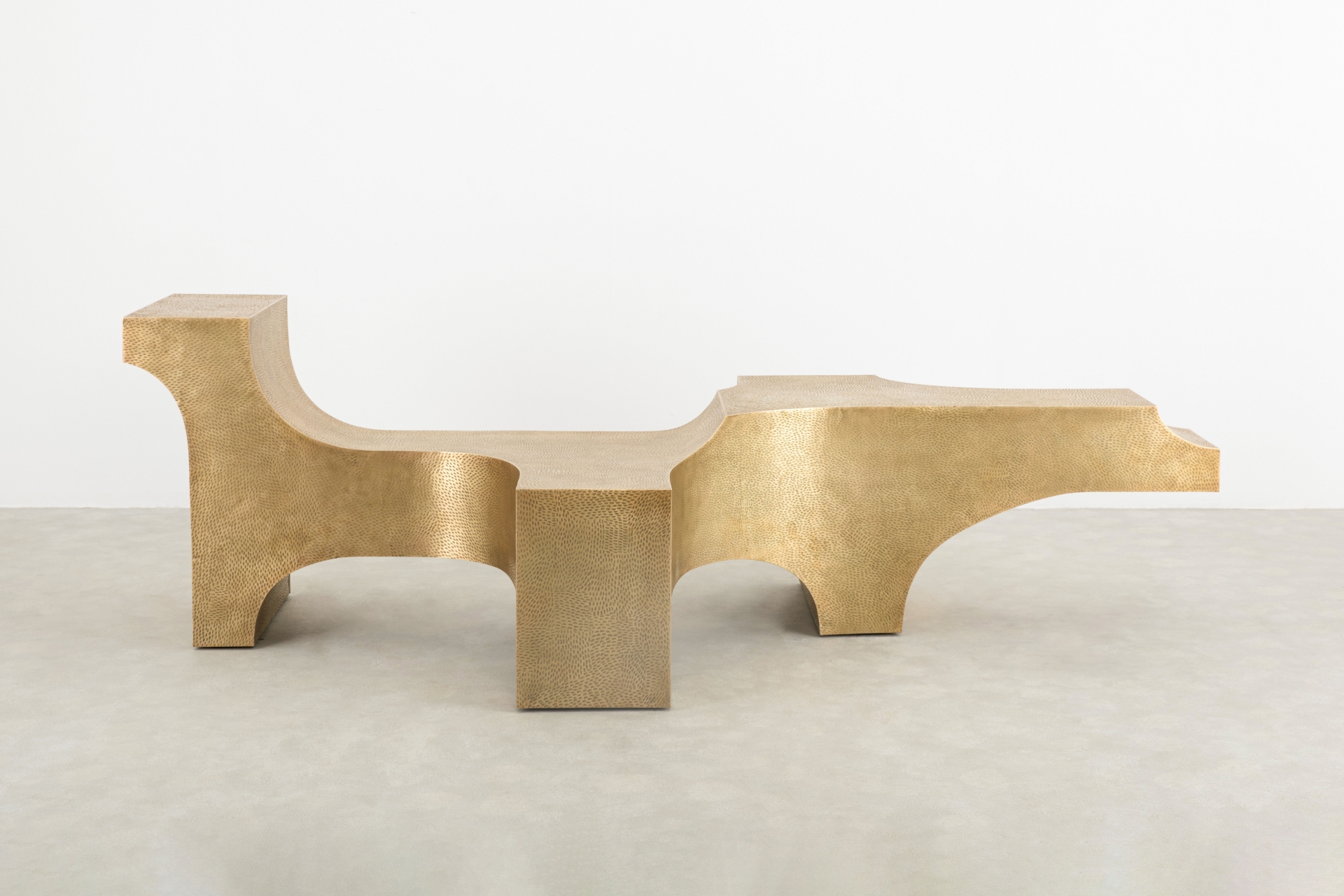 Highlights from the Vikram Goyal studio include a dramatically defined and structured bench, a desk and a coffee table, and a console from hammered brass sheets welded together, which took a team of six people three months to make, and a set of four brass organic wall sconces titled 'Picasso's Quartet'. And then there is a dramatic quad of black metal wall panels, created by repoussé, the highly skilled process of hammering low-relief designs into metal from the reverse, which is the studio's hallmark.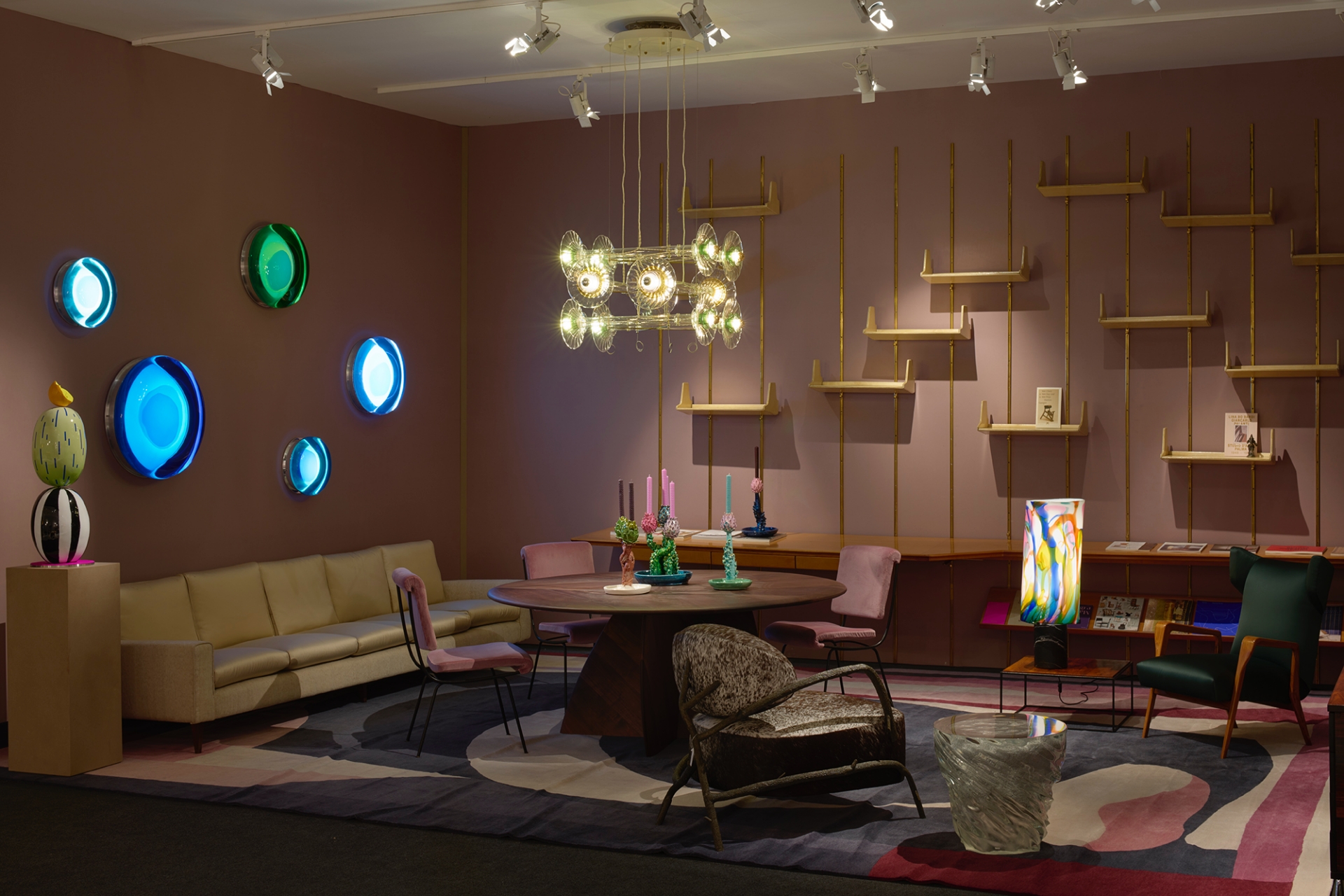 Other contemporary on-show with Nilufar included the dynamic Italian duo Draga & Aurel, who presented 'Space Couture', a dazzling furniture collection with vivid colours and reflective glossiness, whose inspiration has once again drawn from the design and artistic experimentation of the 1970s. Their pop opt art lights and the shiny, reflective Sabot armchair coated in laminates and glossy varnish are quite simply stunning. Their capsule collection glorifies a playfully casual way of life. And Jonathan Trayte's fabulous bronze creations. Trayte reinterprets the natural world, creating heavily saturated, surreal facsimiles in various materials. The work is a coming together of organic forms and saccharine colours. Glossy synthetic skins of paint give his pieces a colourful pop status, a chameleon appearance and an edible quality.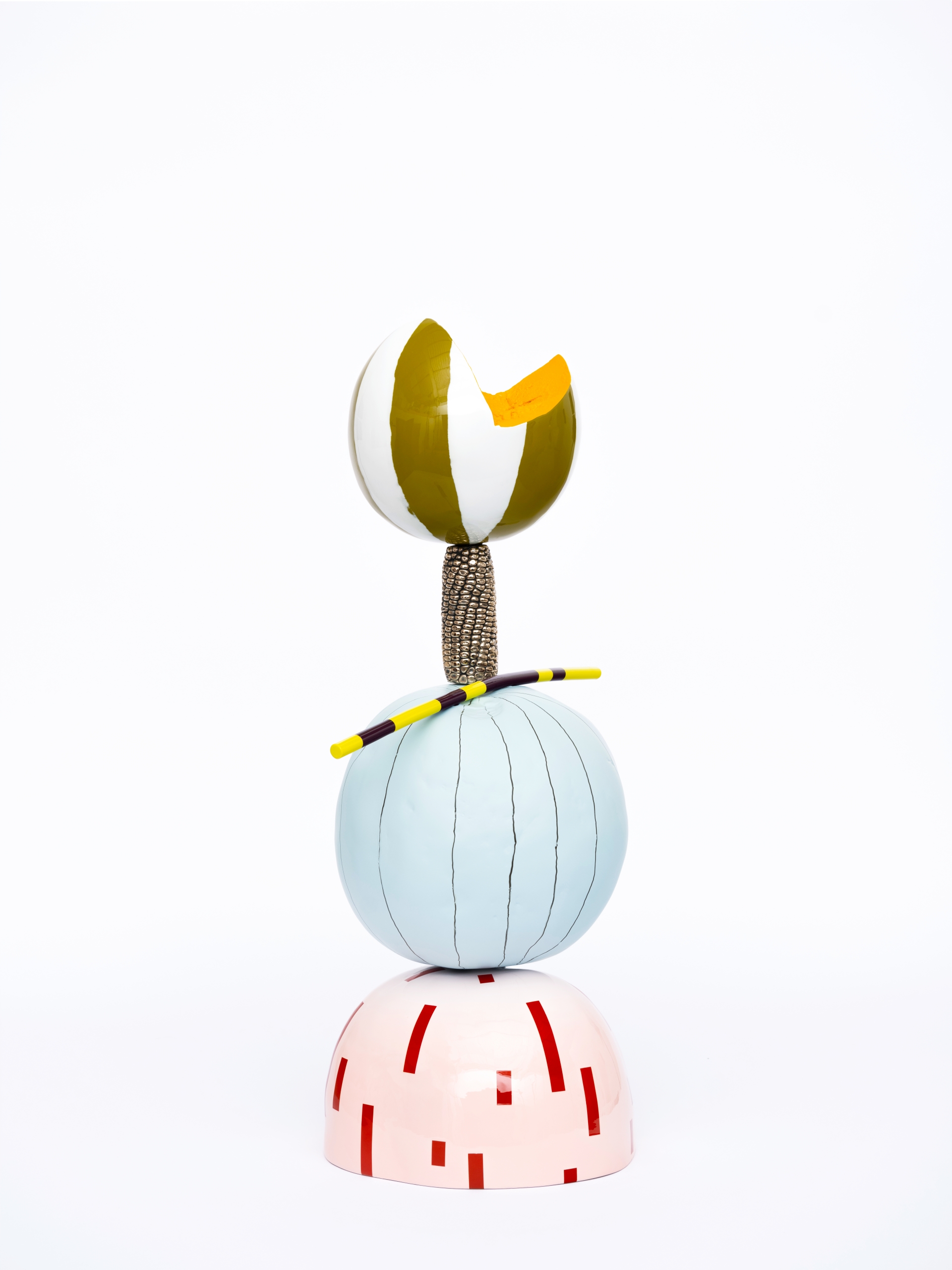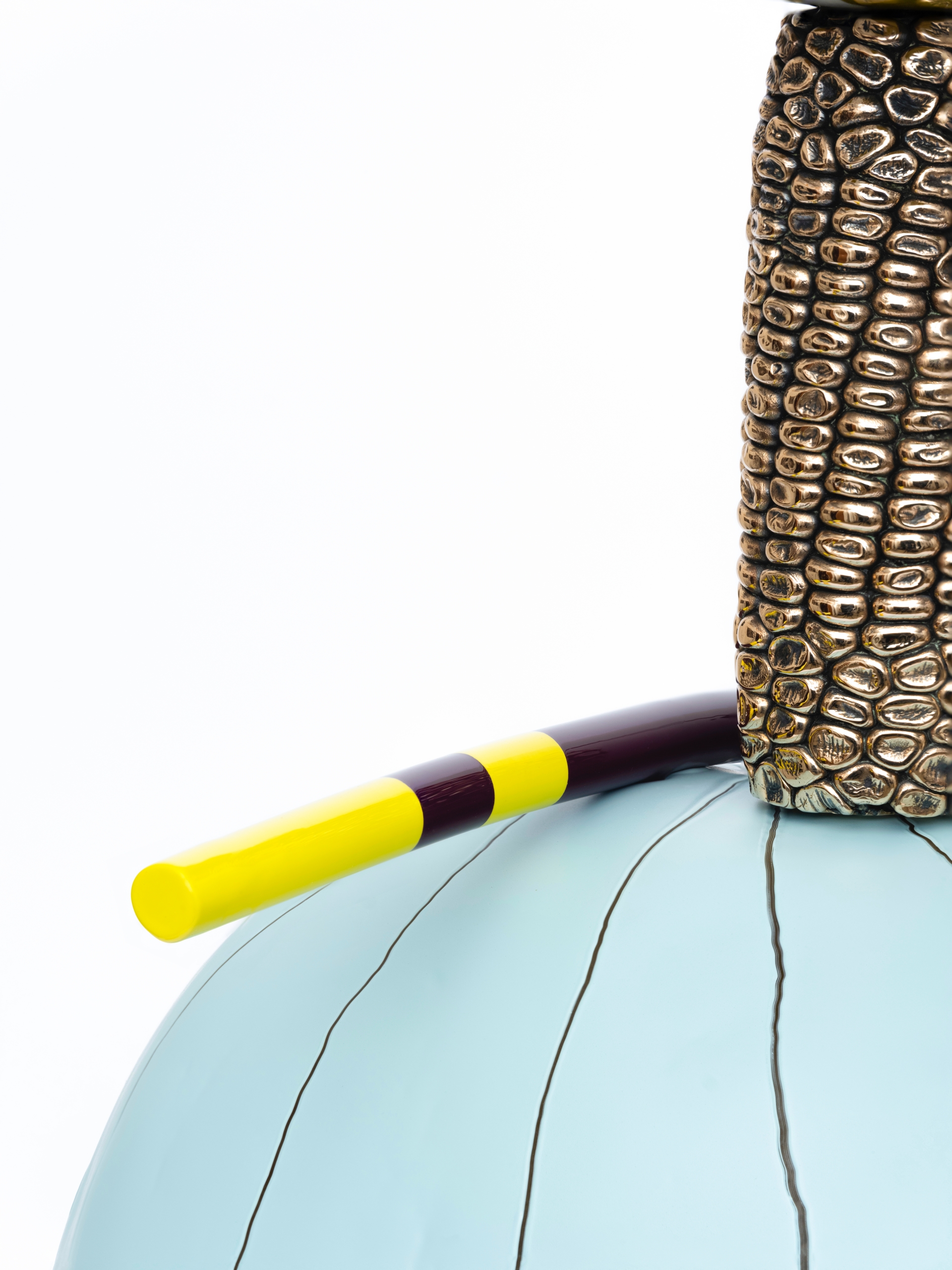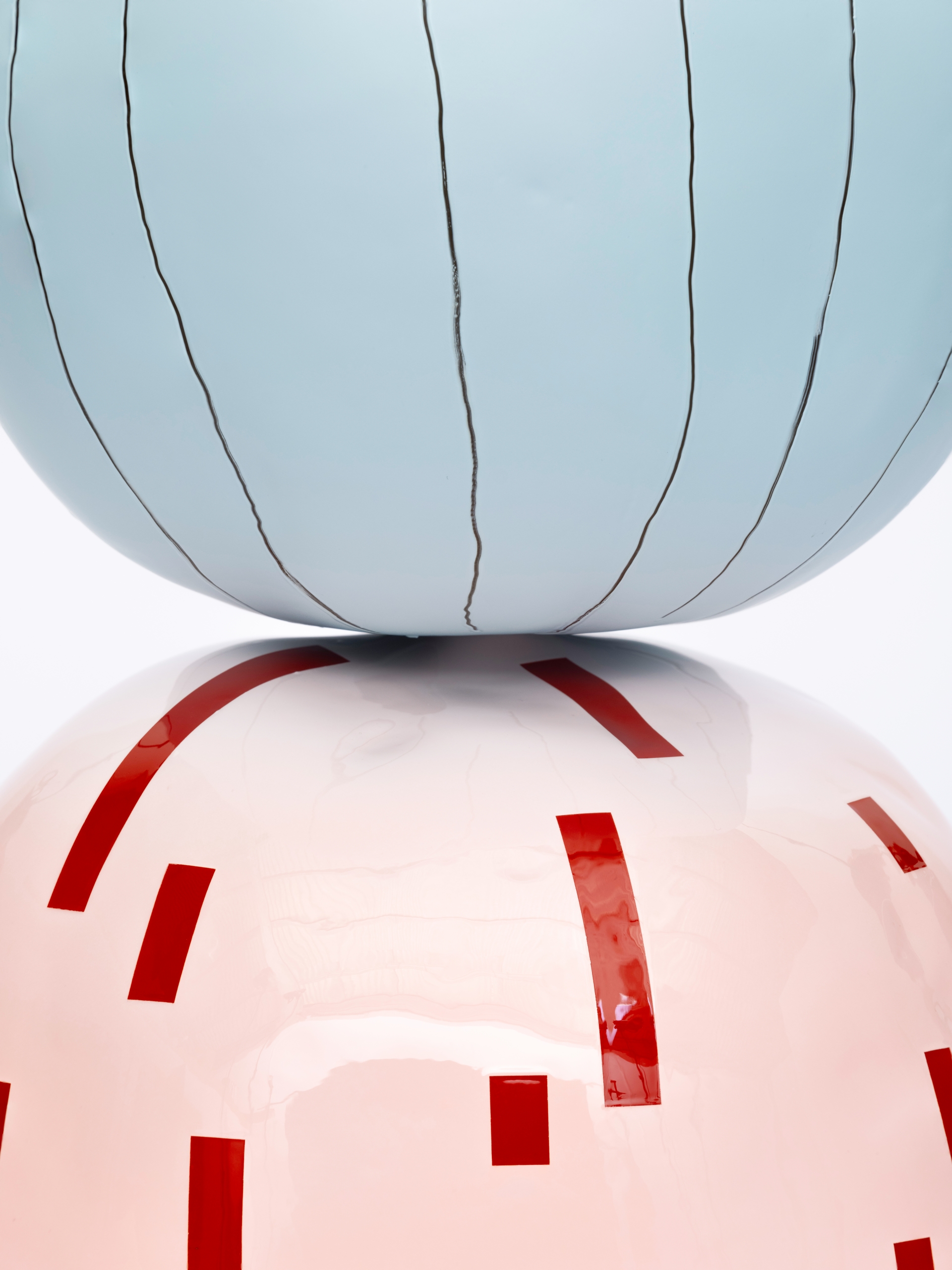 Nilufar also presented a new collection by Objects Of Common Interest. "The glazed-looking objects are pigmented solid resin volumes that appear heavy and grounded and blend into the reflections of the surroundings through curves with a tactile smoothness," say the designers.
Galerie Philia is in New York, Mexico City, Geneva and Singapore. It represents a diverse collection of artists, emerging and established artists. This year's show at PAD called 'Contrasts' presented a dramatic monochromatic look. Mircea Anghel's gravity-defying wooden furniture sat with Vladimir Slavov's dazzling bronze lighting pieces, curated by new exhibitor Objects With Narratives. Standouts among the exhibits were a cluster of Nautile Floor Lamps by Elsa Foulon – delicate plaster and ceramic sculptural lights with shell-like forms; and the Void Floor Mirror by Boldizar Senteski, with its silvered glass creating ghostly depths like you're one peering into a different world.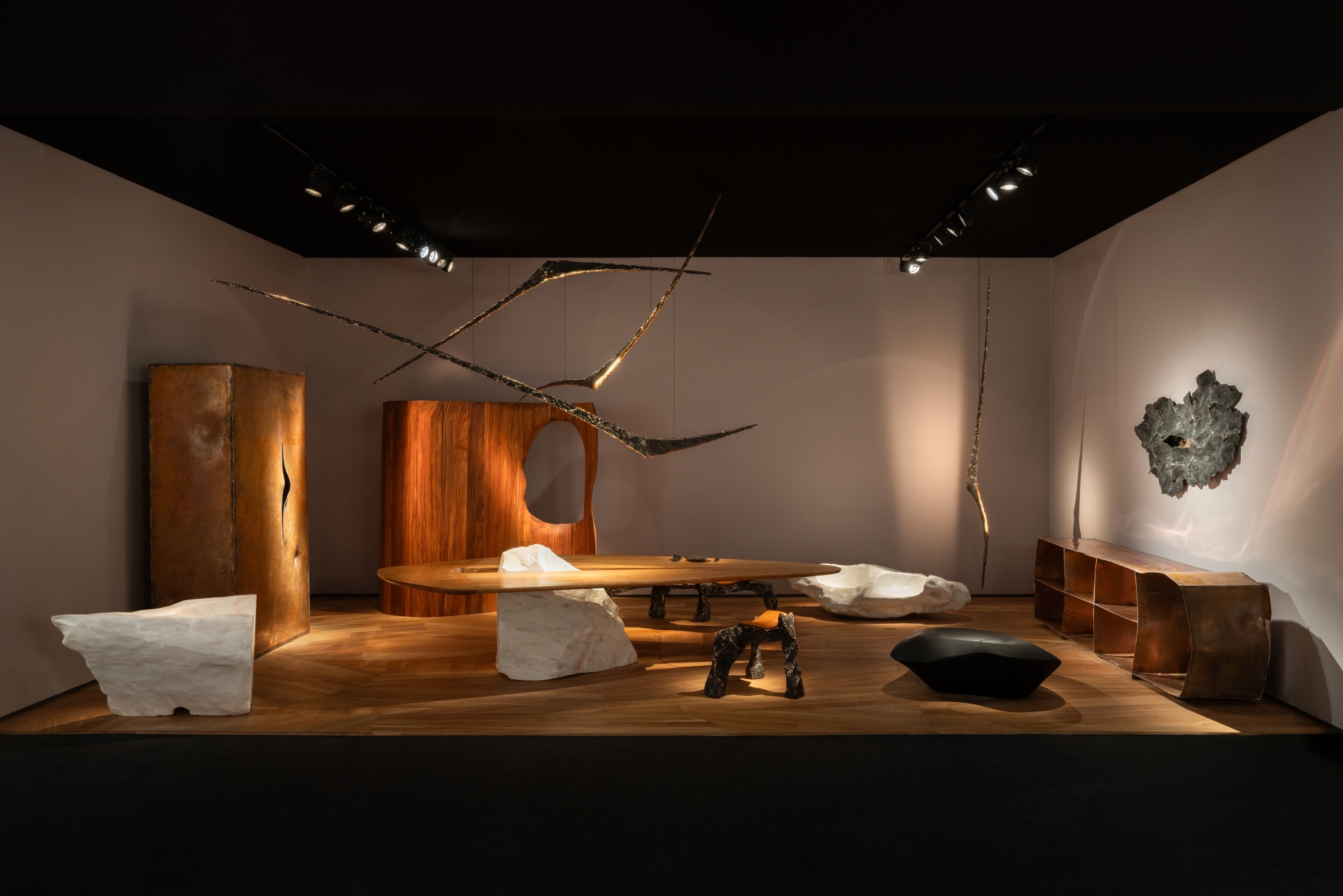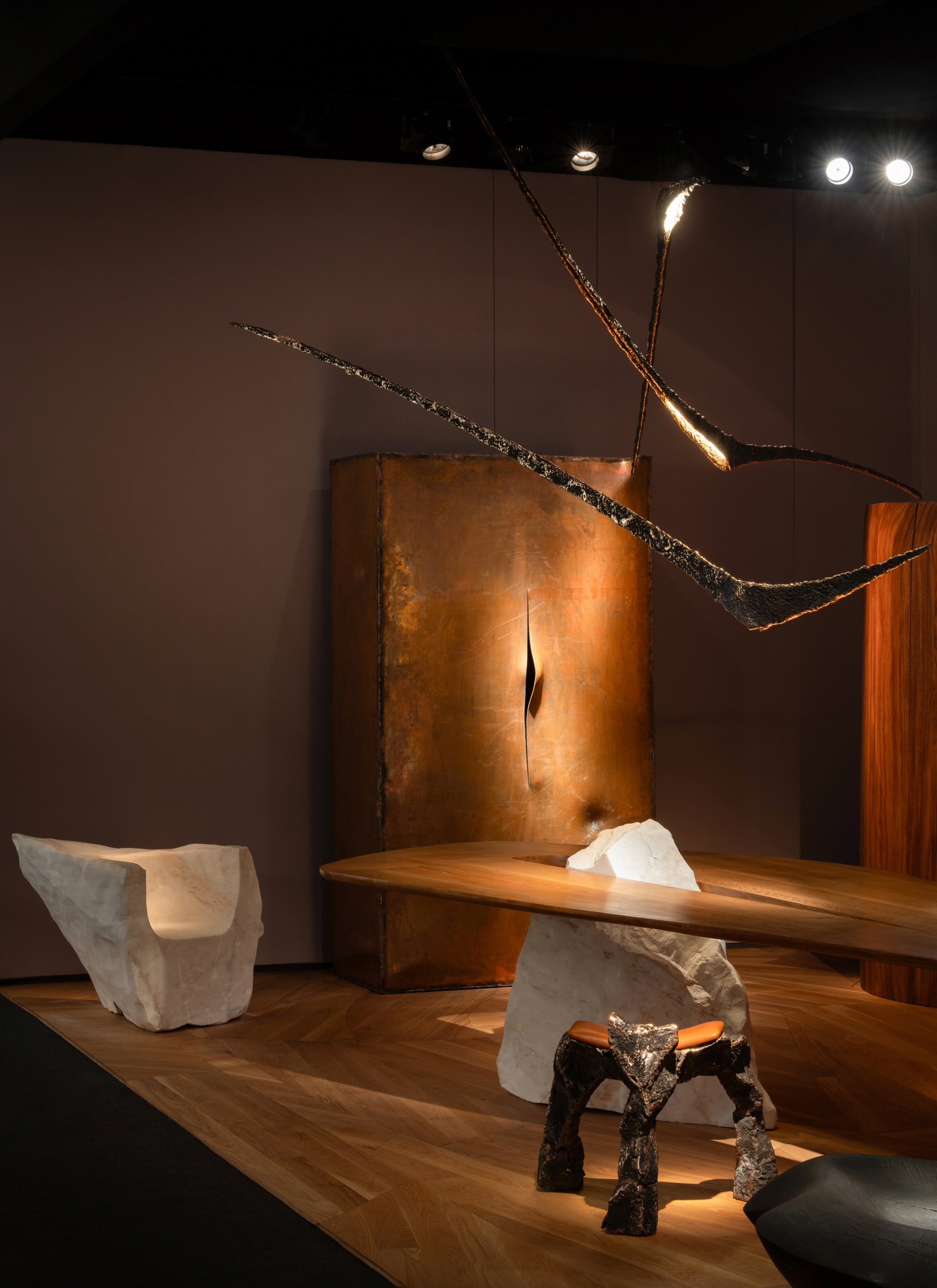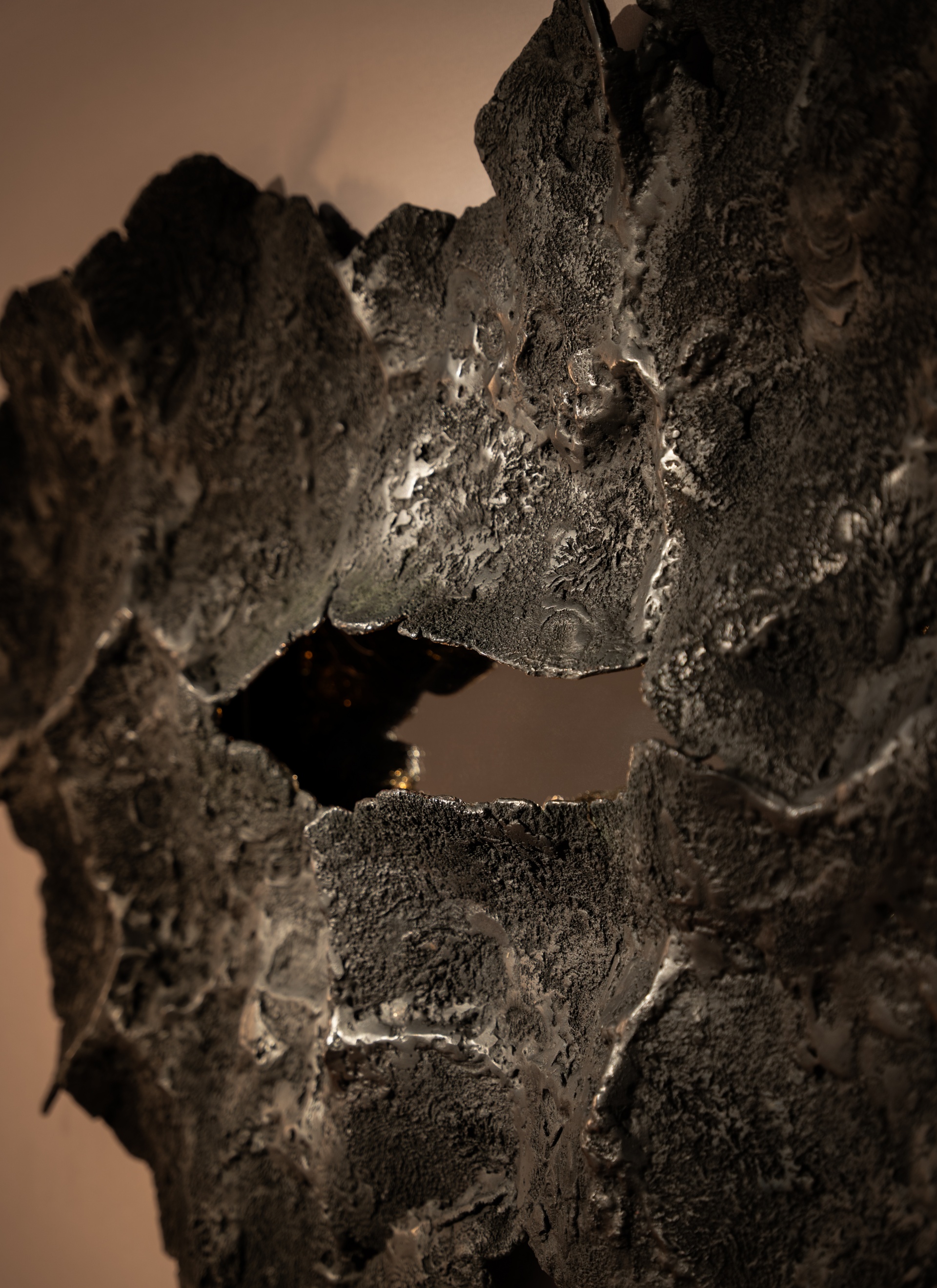 (Un-)Controlled
This duo exhibition paired Mircea Anghel's gravity-defying wooden furniture with Vladimir Slavov's dazzling bronze lighting pieces, curated by new exhibitor Objects With Narratives.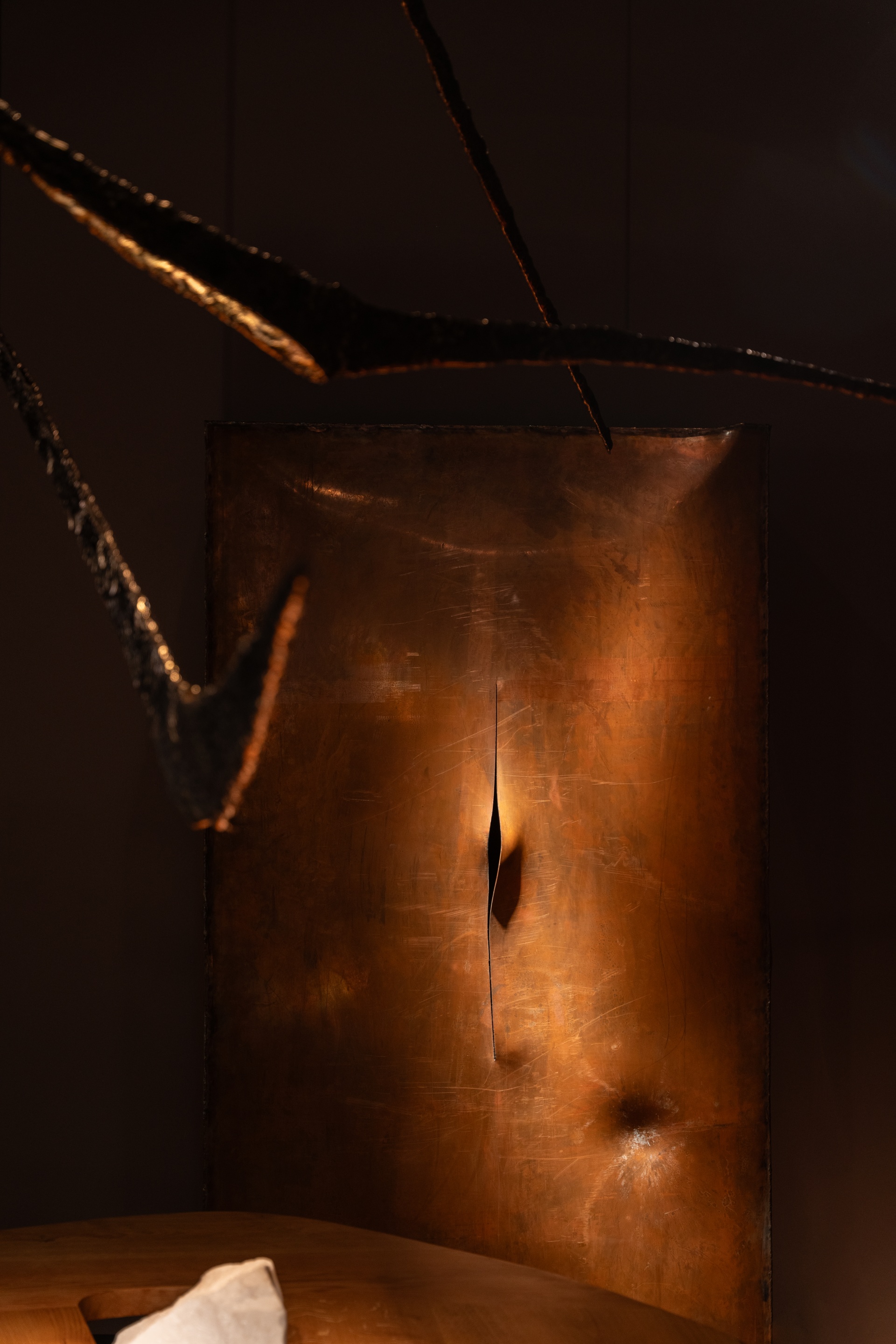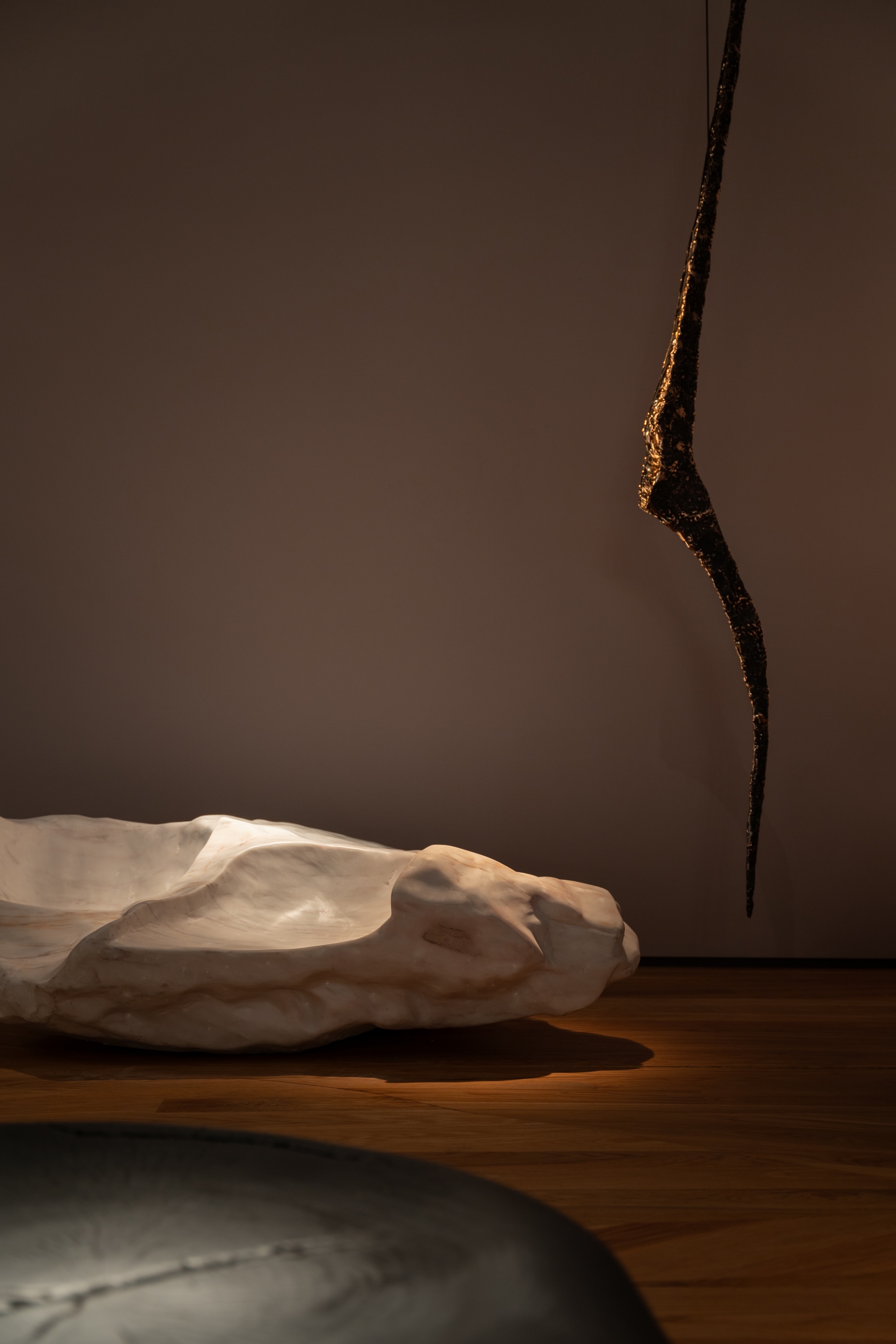 Ormond Editions exhibited eye-catching furniture and lighting pieces by Garnier & Linker, architect Glenn Sestig, ceramic artist Yoona Hur and designer Pieter Maes.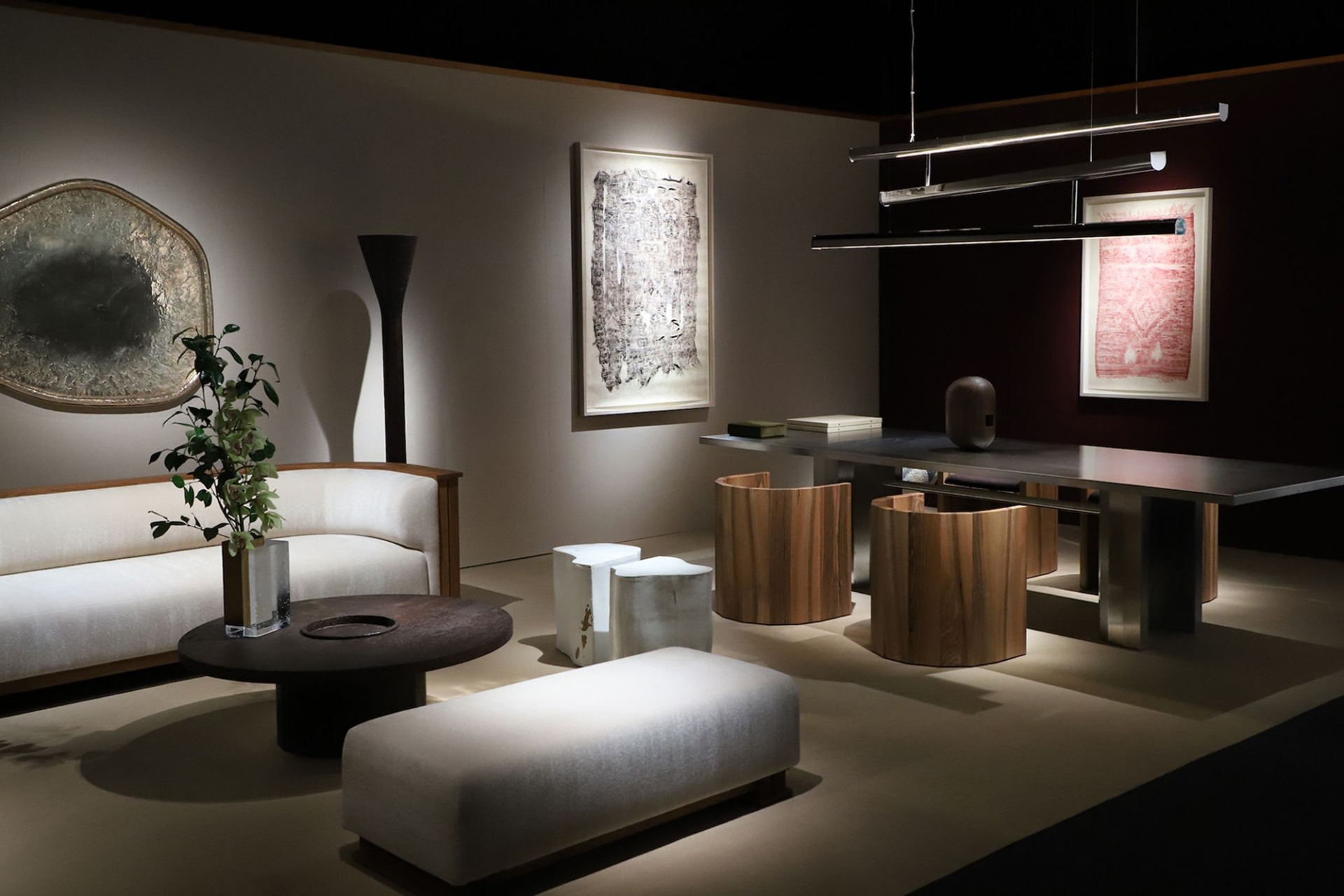 'Tombo' (2023) by Camilla Moberg at Galerie Maria Wettergren
Part of the Finnish artist Camilla Moberg's 'Messengers in Glass' series, the luminous sculpture is made from hand-blown glass and produced in Nuutajärvi, the oldest glass-making village in Finland. The design takes inspiration from the formation of natural stone and the colours of insects and birds.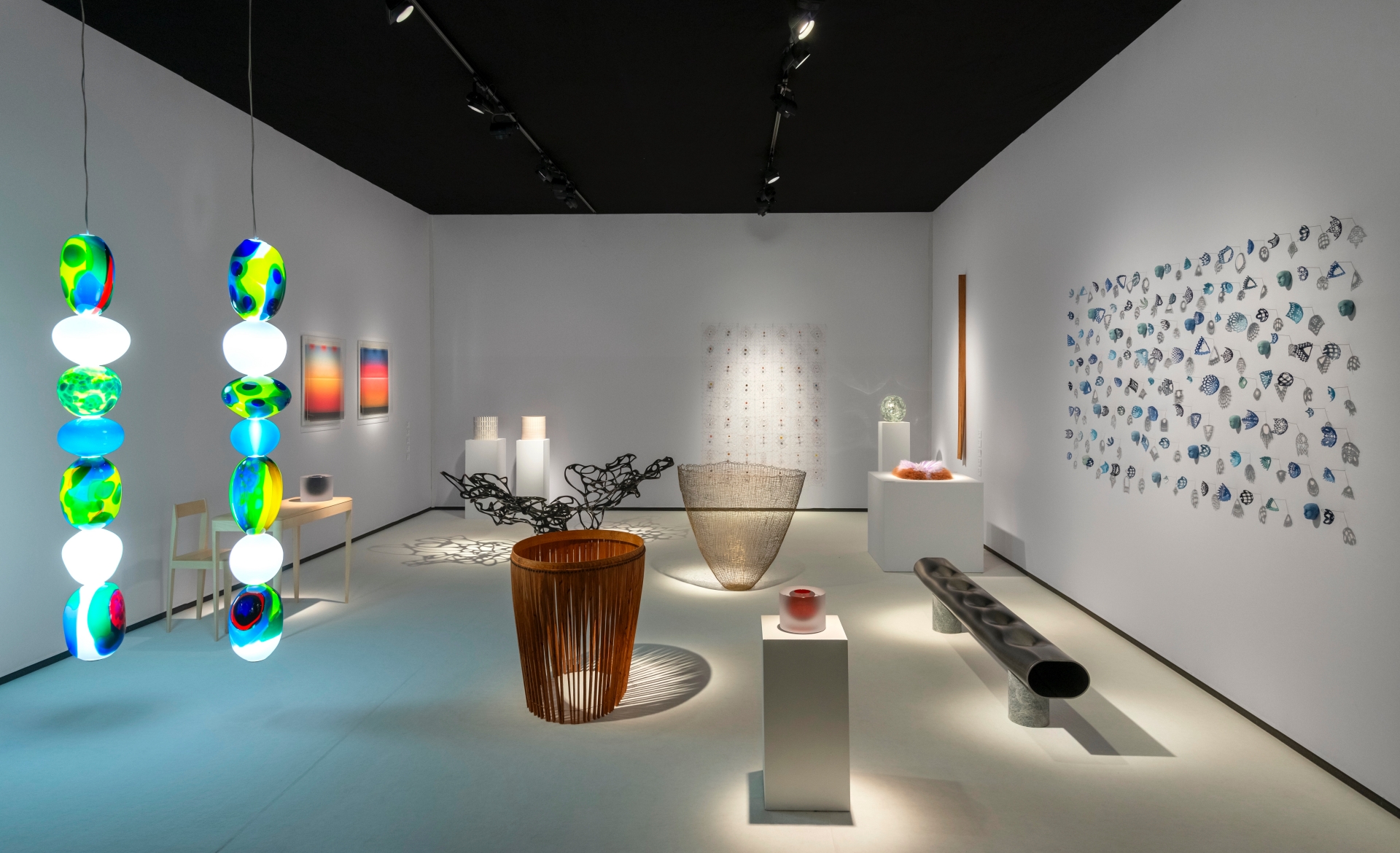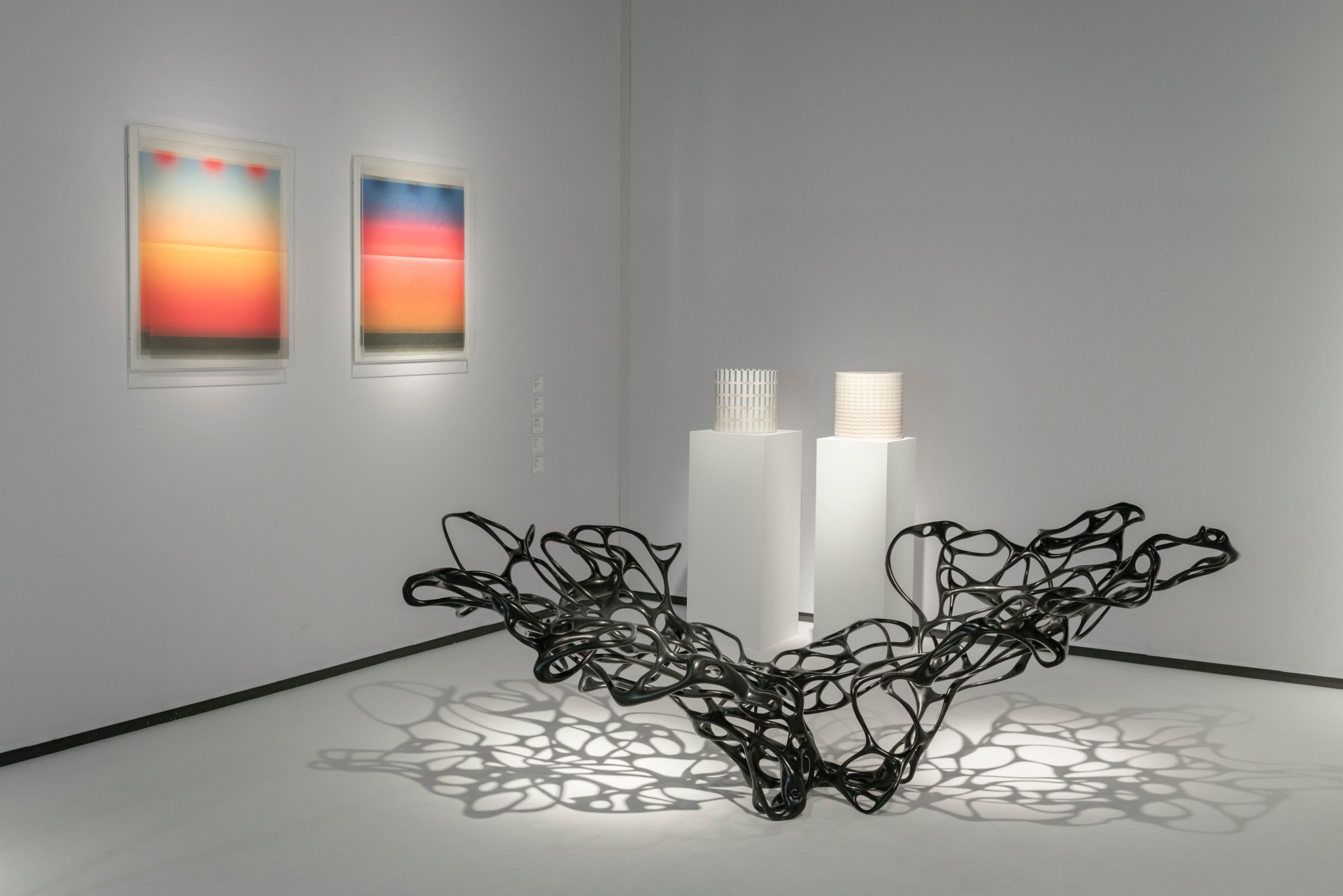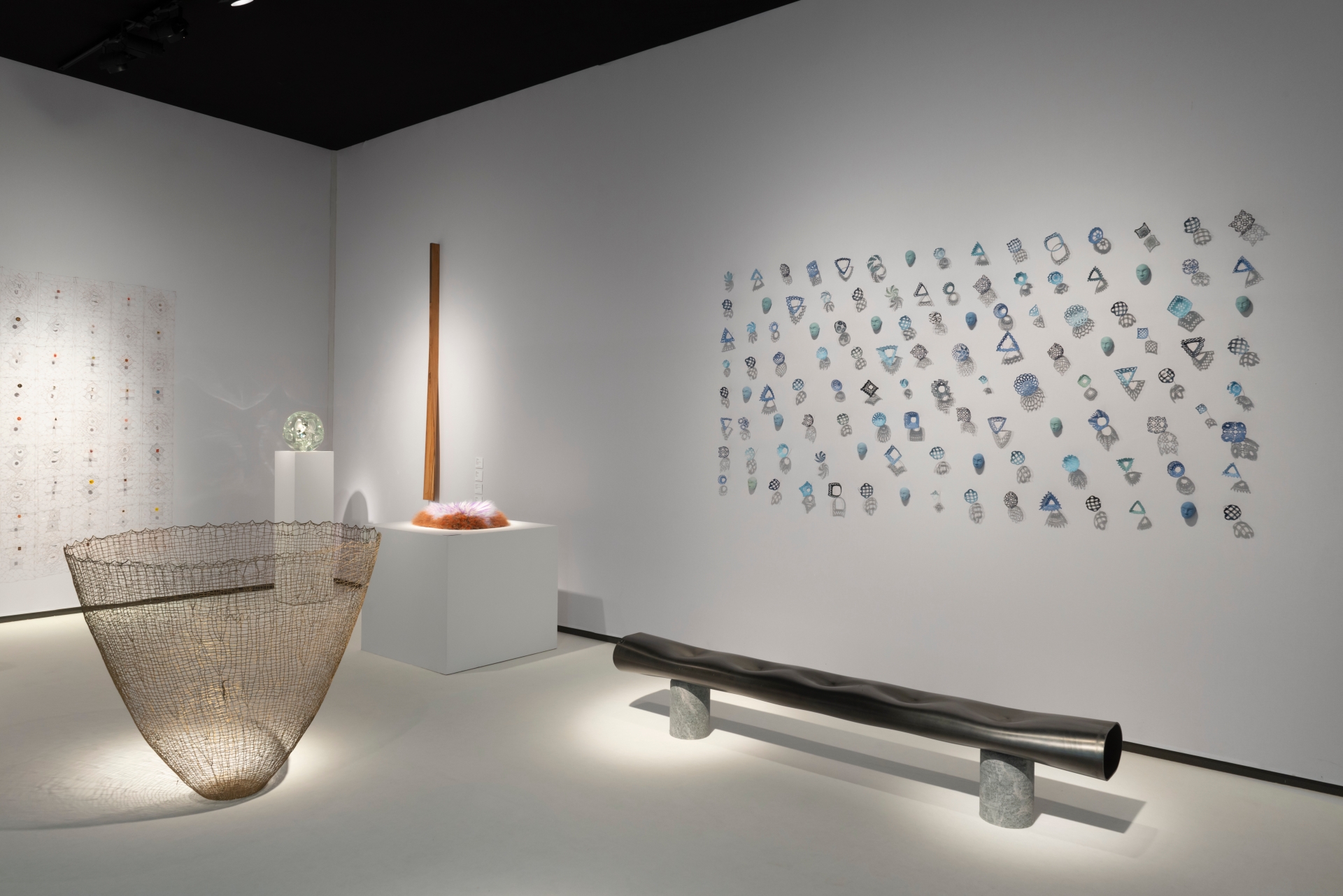 Studio Willy Rizzo perfectly evokes the glamour of 1960s and 70s Rome and Paris while remaining as relevant and sought-after now as it was in 1973. Willy Rizzo, the glamorous Italian celebrity photographer and furniture designer, Renaissance man, raconteur, and icon's legacy, continues to be expertly stewarded by his wife Dominique and their children; new pieces remain authentic, and all are signed and numbered.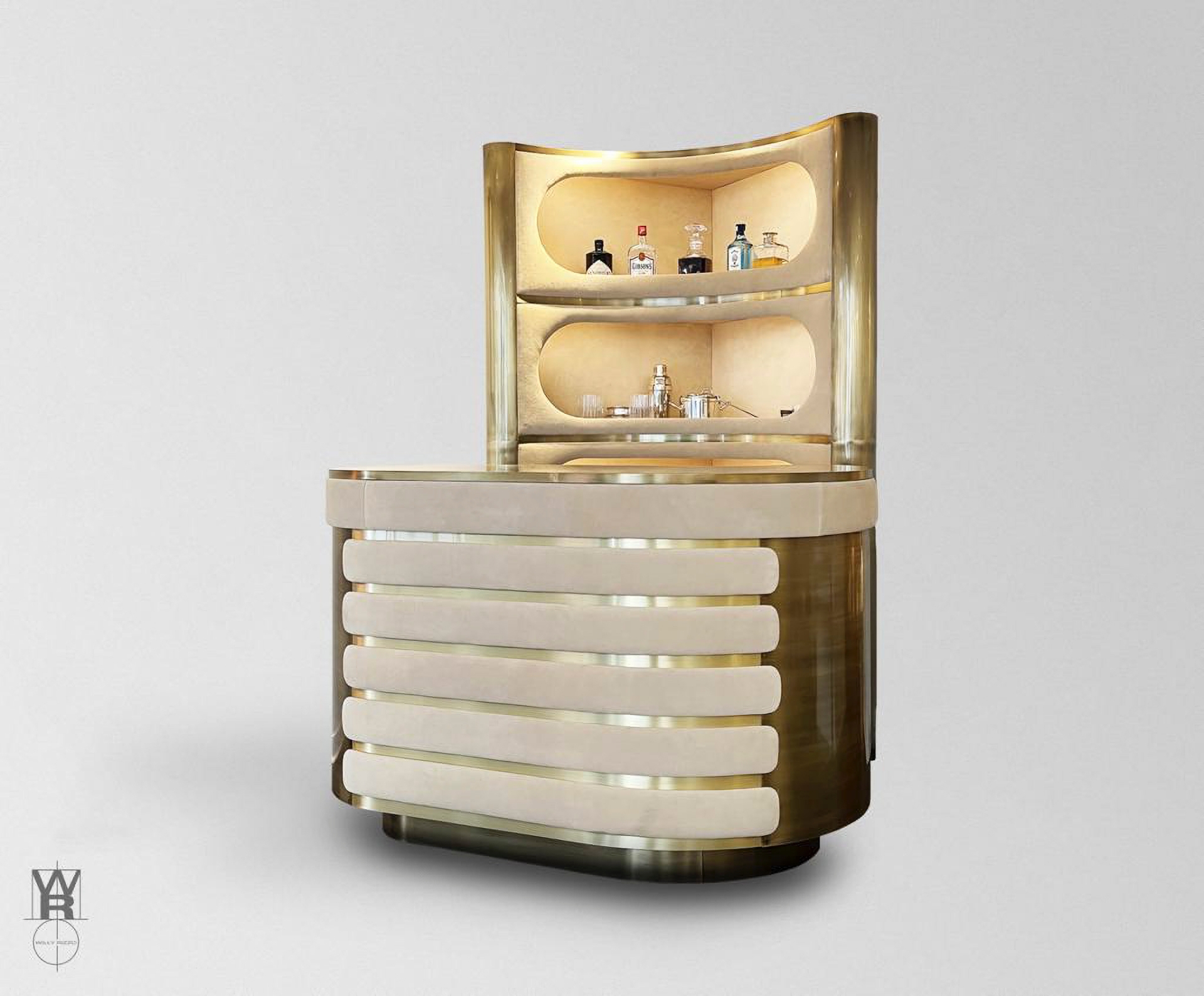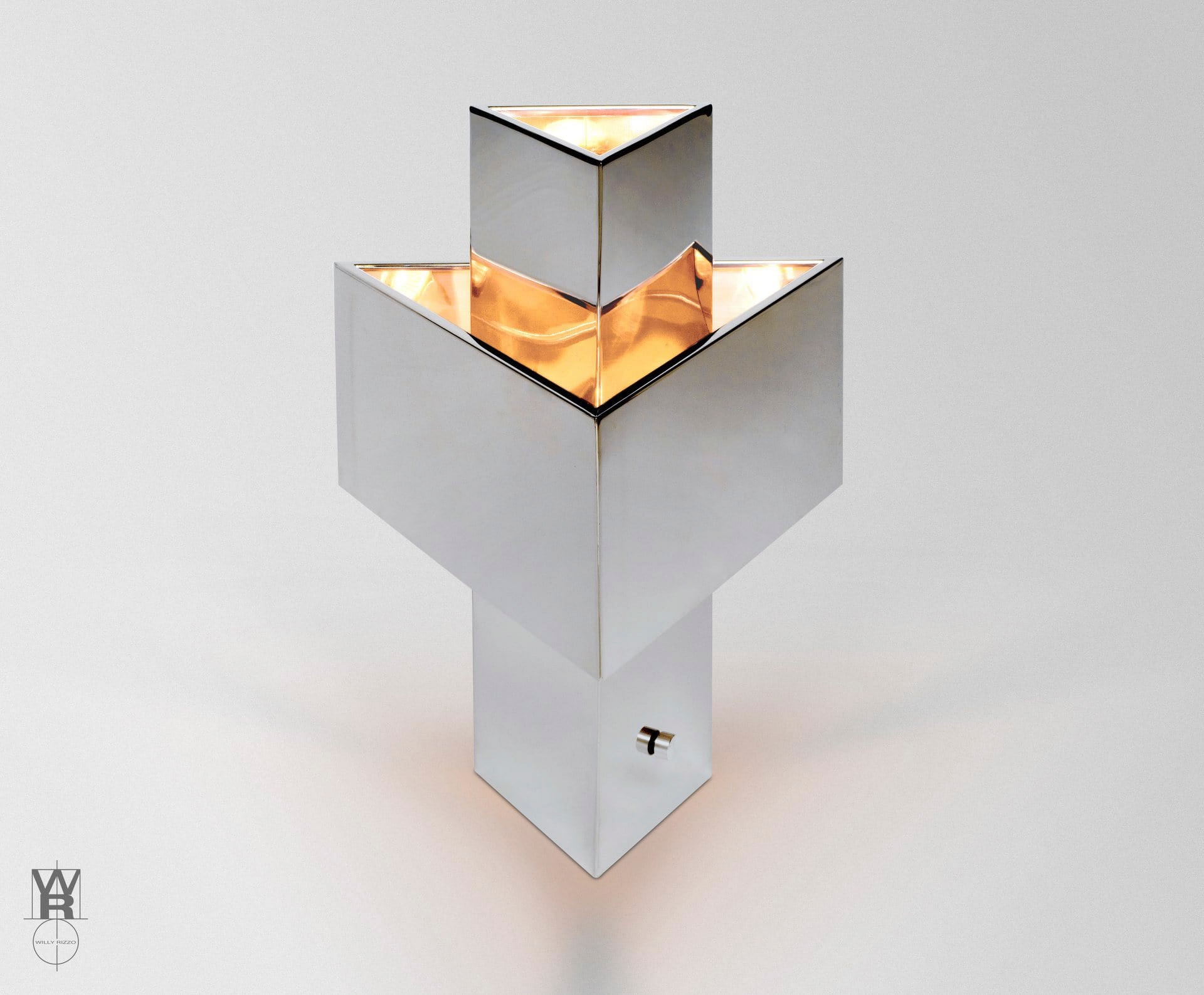 PAD Show Awards 2023
Supported by Ruinart, the PAD London Prizes recognises the fair's most distinguished spaces and pieces, looking at contemporary and historical design. The PAD jury led by Design Museum director Tim Marlow with honorary presidents Jasper Conran OBE, Yana Peel and Francis Sultana, in collaboration with leading figures from design, art and fashion, selected PAD newcomer, Belgian gallery 'Objects with Narratives' as the winner of the Booth Prize for its display titled (Un-)Controlled, featuring a curated juxtaposition of works by Mircea Anghel and Vladimir Slavov. 
PAD London 2023
Modernity was awarded the Historical Design Prize for a 1935 cabinet attributed to Otto Schulz for Boet Sweden, the furniture company he founded. The intricate cabinet demonstrates Schulz's creative vision of functionality and decoration. An intricately inlaid mahogany exterior reveals a delicate brass and mirror interior with parchment paper decoration. 
Galerie Kreo presented new pieces based on colour research by Doshi Levien and historical works, including this 1980s console by Garouste & Bonetti.
Gallery FUMI
Sam Pratt and Valerio Capo, Co-Founders and Directors of Gallery FUMI made their first debut at PAD in 2012, share, "Experiencing PAD London is always a highlight in our calendar. The fair takes place around the corner from our main exhibition space, and it feels so good to welcome so many galleries from around the world to our home city. It is always a pleasure to meet new people, as well as see familiar faces. Every year is more successful than last; more ambitious than the last. Ultimately, our goal is to curate a space that harmonises with the talented works by our artists and designers. We always look forward to sharing their works with the wider world, and PAD is the perfect place to do this". This year's display included pieces from the gallery's 15th-anniversary celebration, such as Stine Bidstup's Light Entanglements chandelier.