Hosted in the hall of the 1920's building and curated by Nina Yashar, the exhibition was conceived thinking of the intrinsic nature of connections and exchanges that resides within the space of the airport, and proposes the contemporary face of collectible design as informed by a journey through its history and present. Pieces from diverse ages, countries and creators, conjoin in a single but multiform language that discovers the future through vintage and contemporary creations.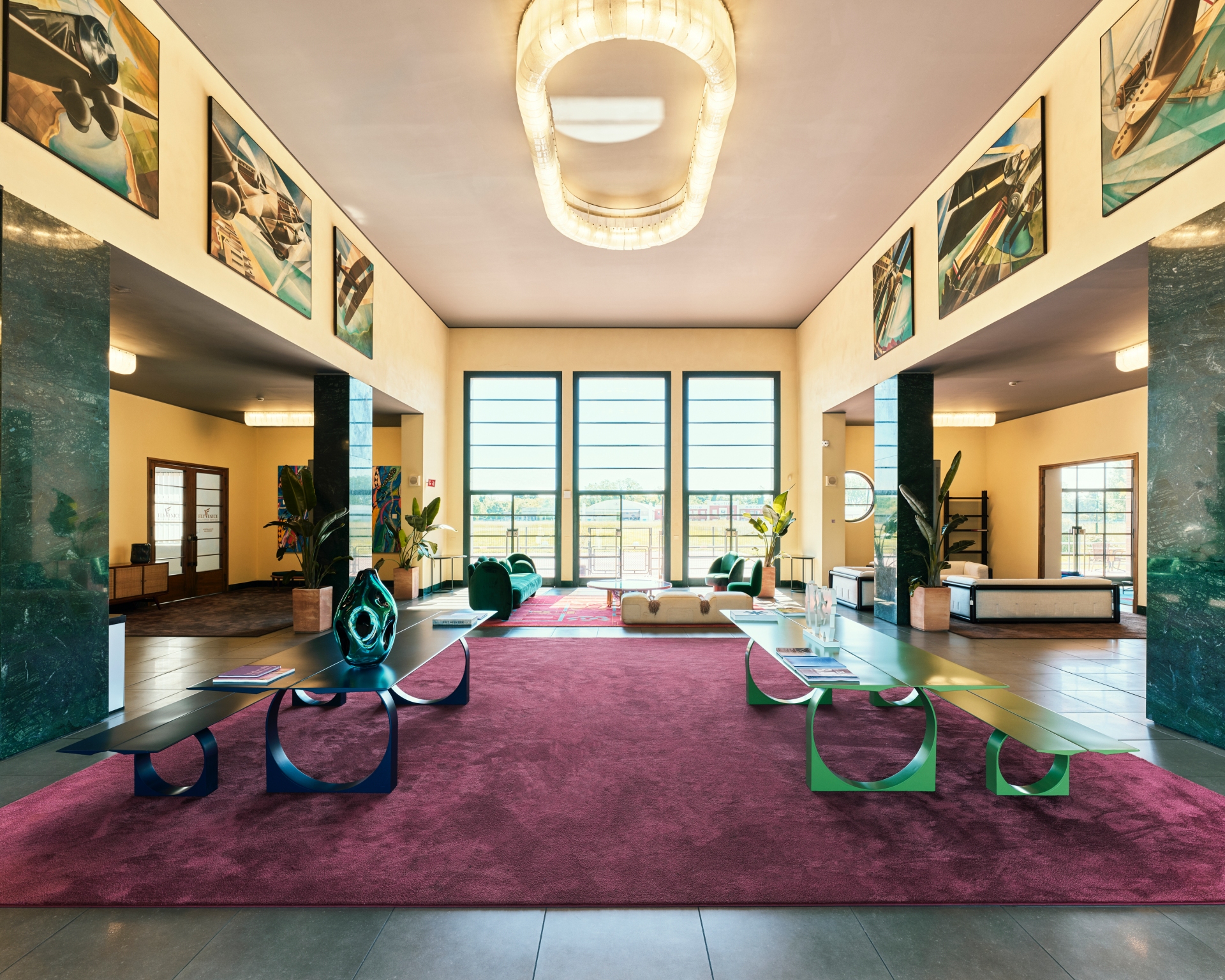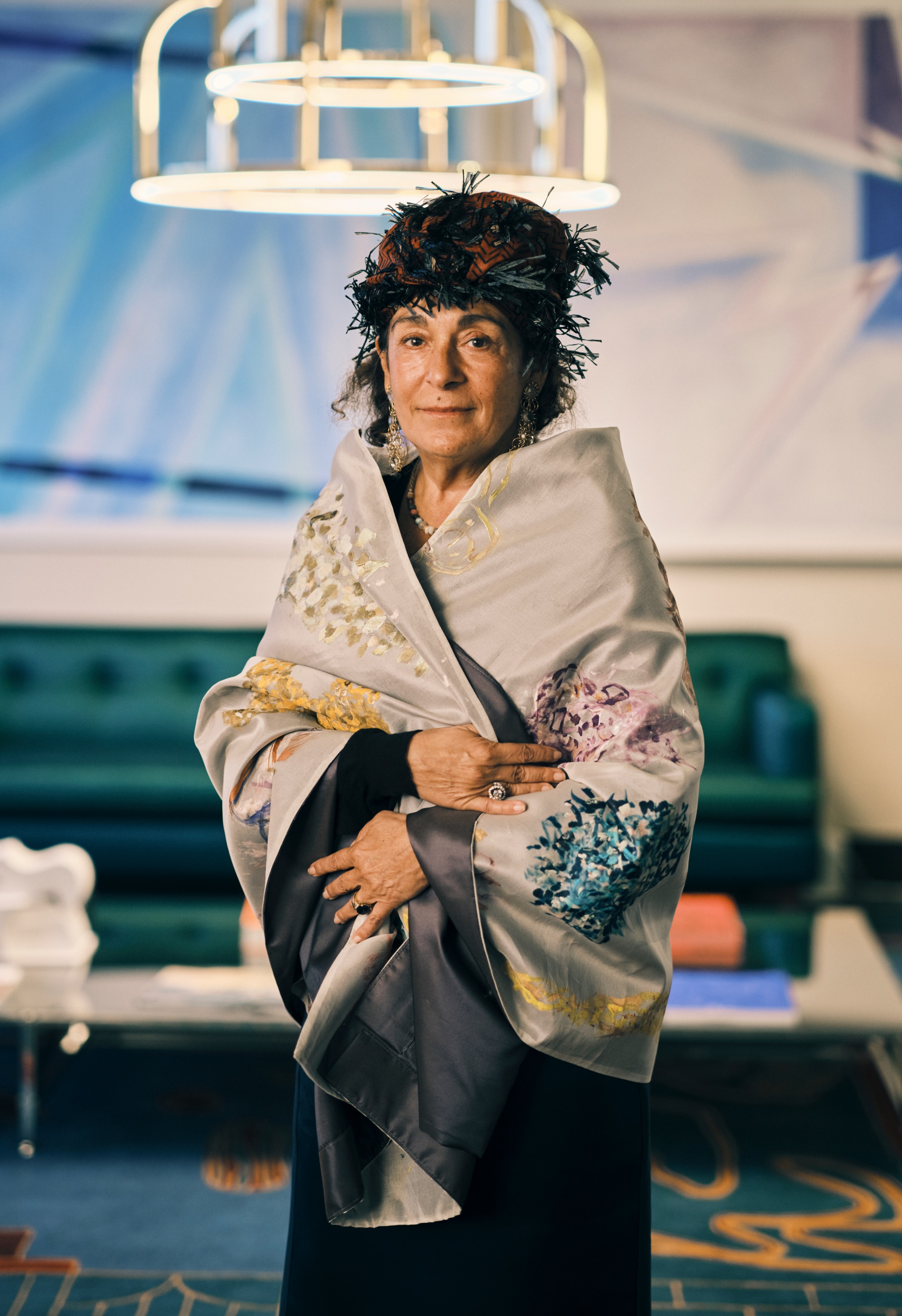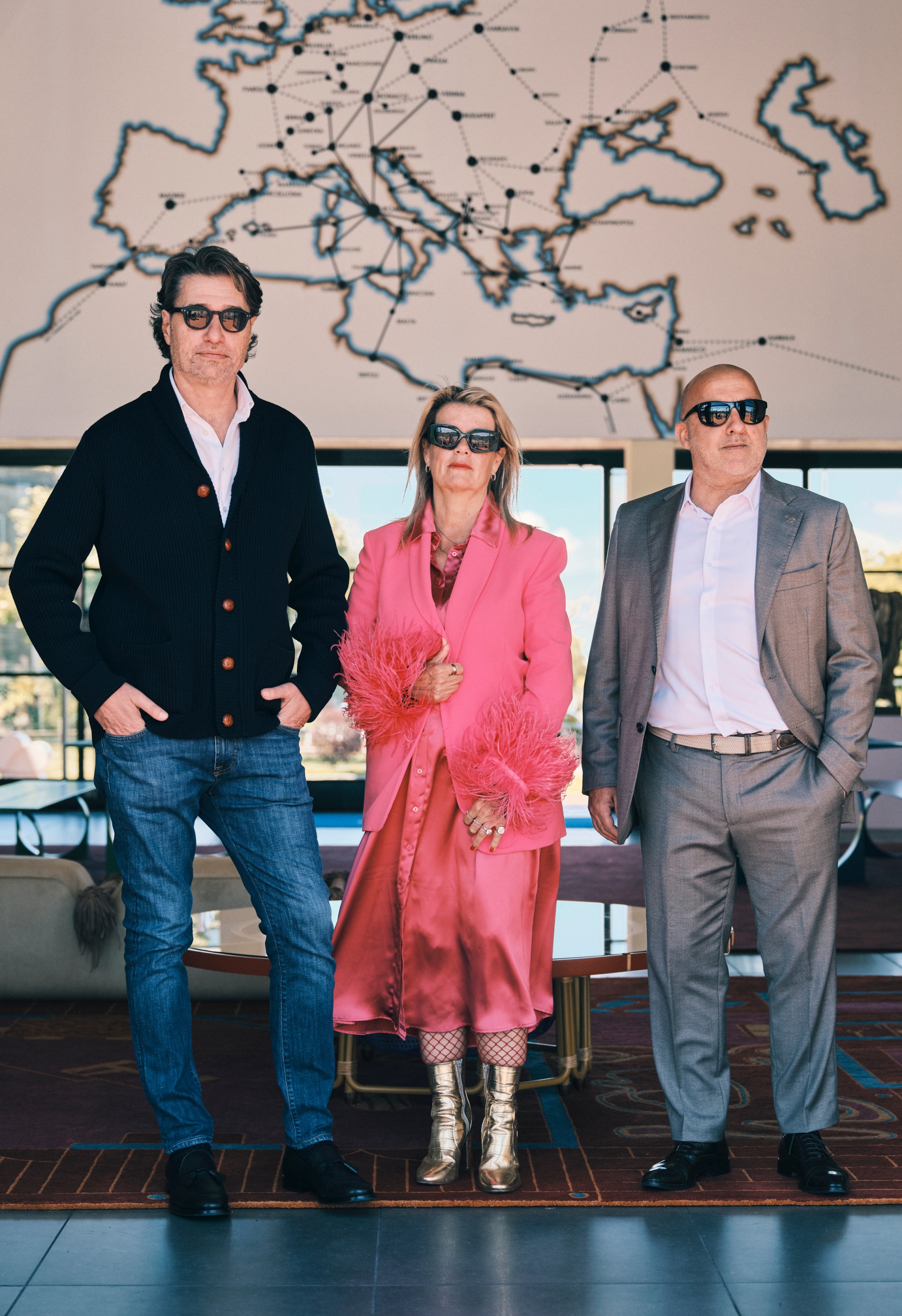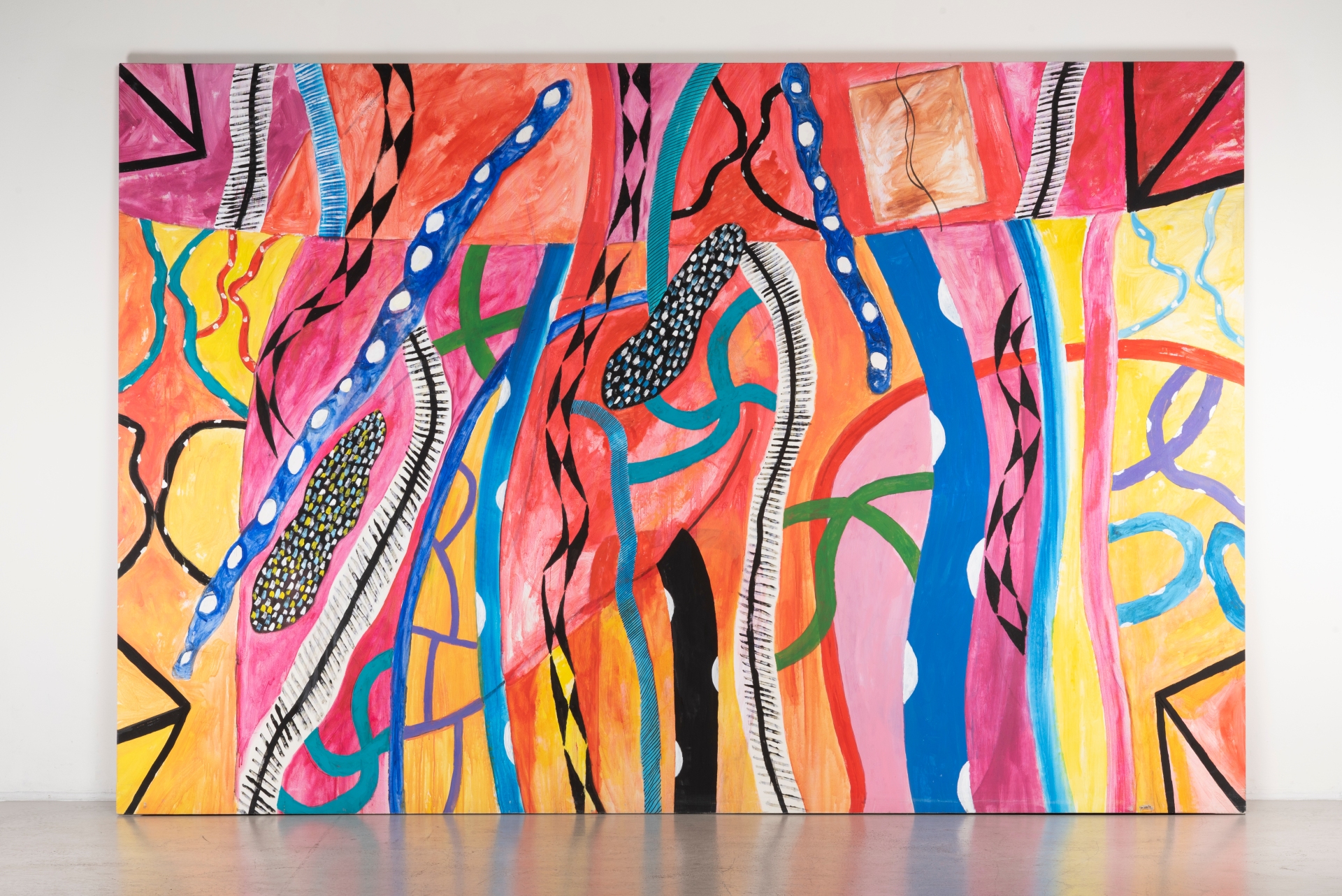 The new exhibition reinforces Giovanni Nicelli Private Airport's role of cultural pole promoting arts in the Lido, as begun in 2019 by the new president and administrator Maurizio Luigi Garbisa, alongside the director of marketing and events, Stefano Rampinelli, and the head of cultural and artistic direction, Laura Alfieri. Nina Yashar once again renders the arrivals/departures hall of the airport a stage to discover the excellence of collectible design, walking the thin and exquisite line between artistry and functionality. The travel begins with a large and varied showcase of pieces from the masters, belonging to different ages and nationalities, including: Pietro Consagra's Metacubo (2003), Prominenza (1995), Doppio Bifrontale (2000), Ferro Rosso (2003) and Bianca Bianca (1976); Andrea Branzi's Fuzzy Collection (2011); Edward J. Wormley's two sofas (1950); Paolo Buffa's pair of armchairs (1950); Carlo Scarpa's Cornaro sofa and armchair models (1973); Franco Albini's LB10 modular bookcase (1958); Ignazio Moncada di Paternò's paintings (from 1973 to 2000s); Martin Eisler & Carlo Hauner's cabinet (1960); Gio Ponti's Pair of wall lamps (1950's) ; Joaquim Tenreiro's Two-Seats Sofa (1958).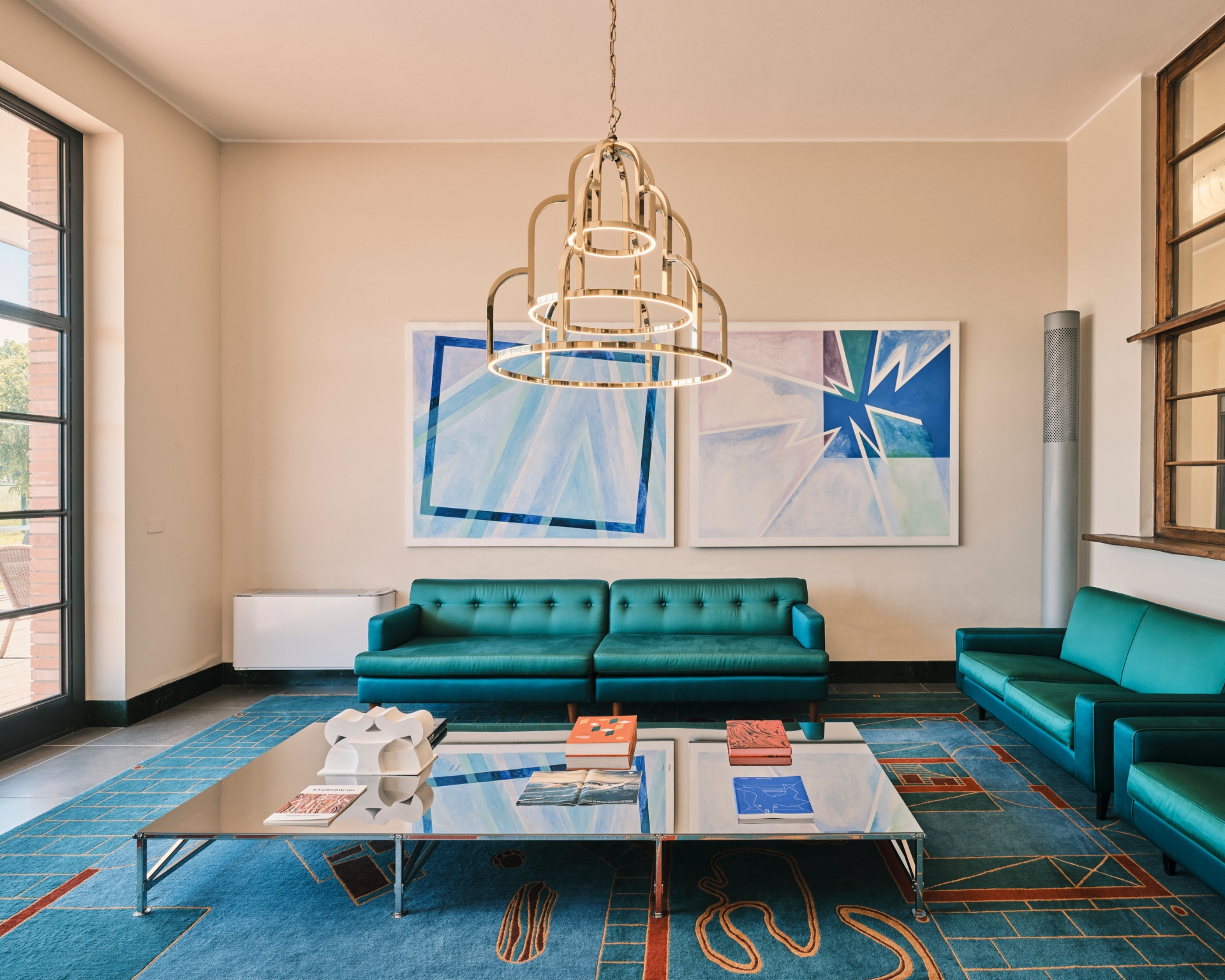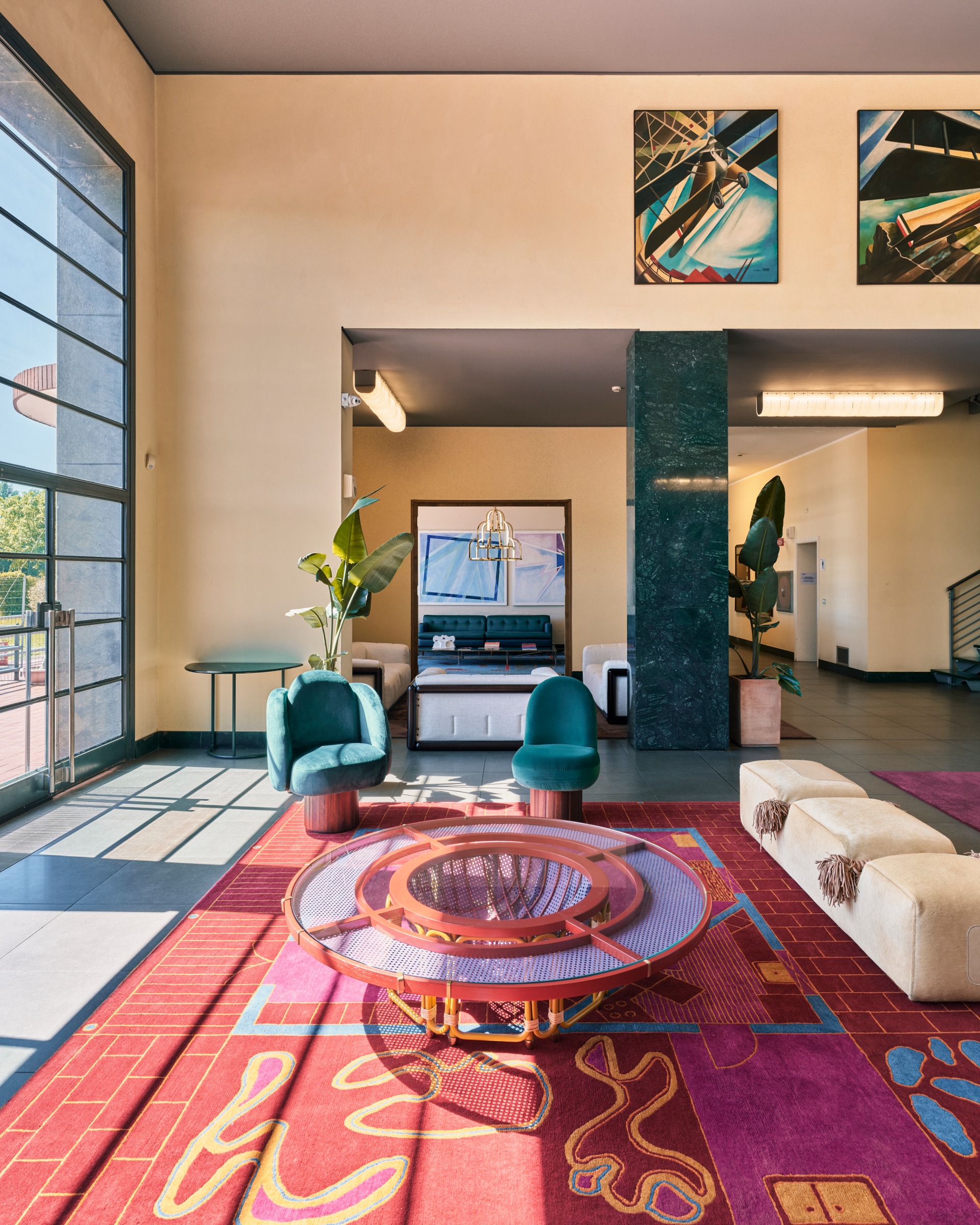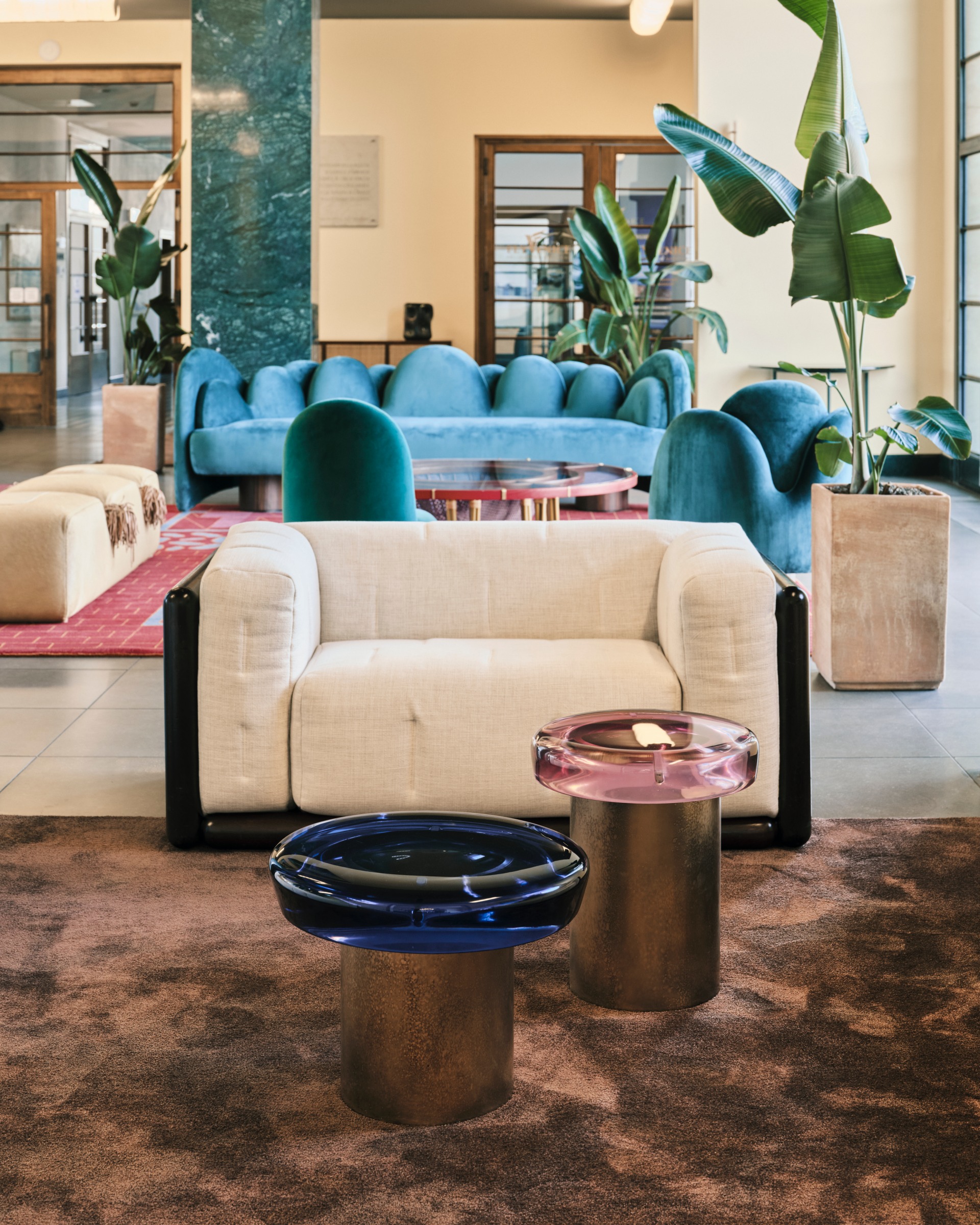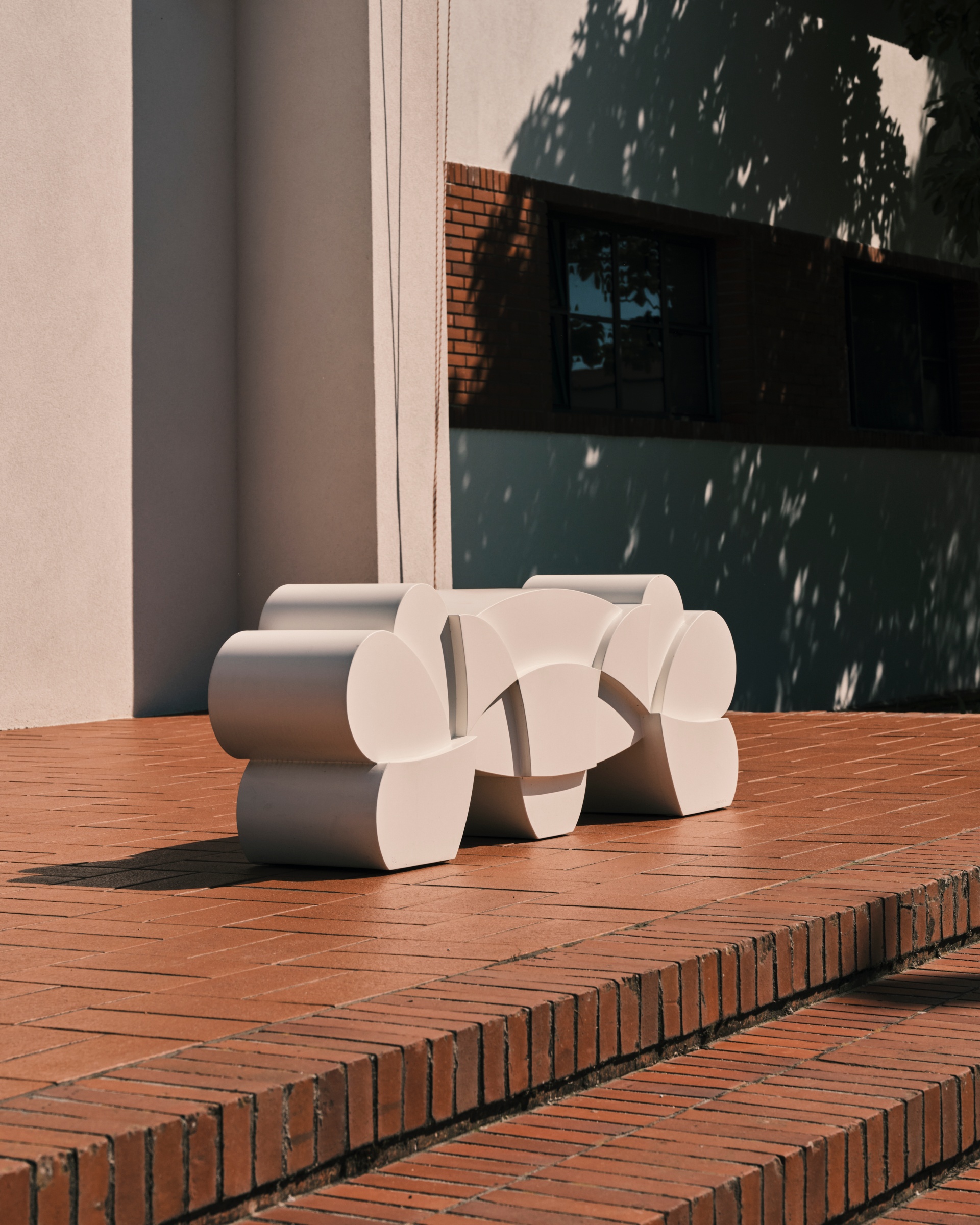 Moving to the contemporary selection, the new steel Libra Table by Atelier Lavit, originally conceived as an outdoor piece, is showcased indoor; a research for the minimum, the essential gesture that surfaces from the experimentation and understanding of the material itself. Khaled El Mays' 2019 Flora Modular Seating System is also added to the exhibition; the natural world serves as main inspiration, in the quest of a novel interpretation within the living environment; also included is the designer's Palmea collection's low table and Nomad bench. A large selection of Martino Gamper's works is exhibited, including two House Plan carpets (2021 and the Large and Small Upholstered Benches 01 and 02 (2016). The creations of contemporary designers, such as Analogia Project's Luminaria (2017) and Goldfish modular table (2021), Lukas Wegwerth's III + I tables from (2020), Domitilla Harding's Vase Madrem and Vase Eleonora Duse (2018), Odd Matter's Guise table lamp (2020) and Draga & Aurel's Jade coffee tables (2022) dialogue within the space. To complement the display, Besana Carpet Lab had landed the distinct moquette.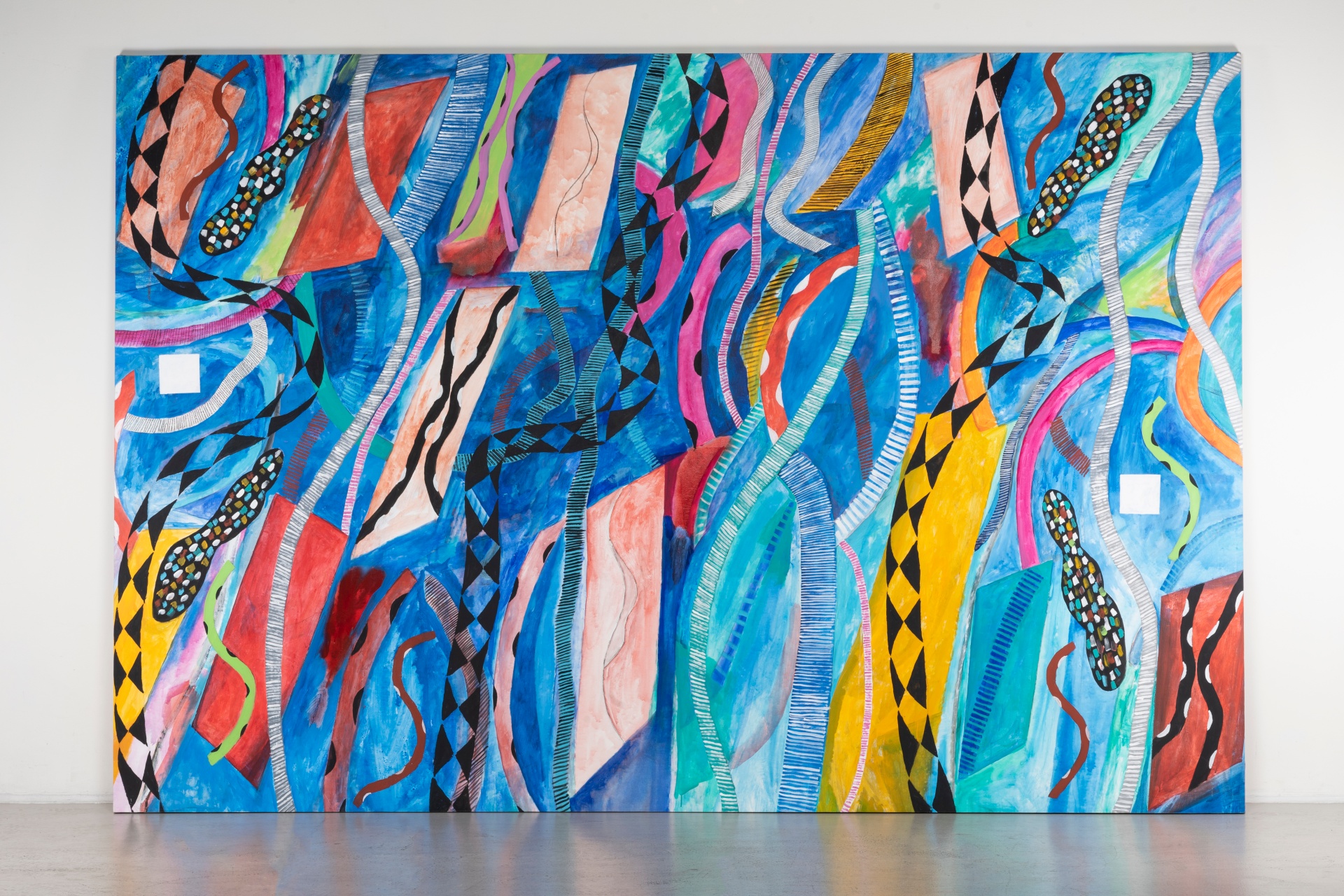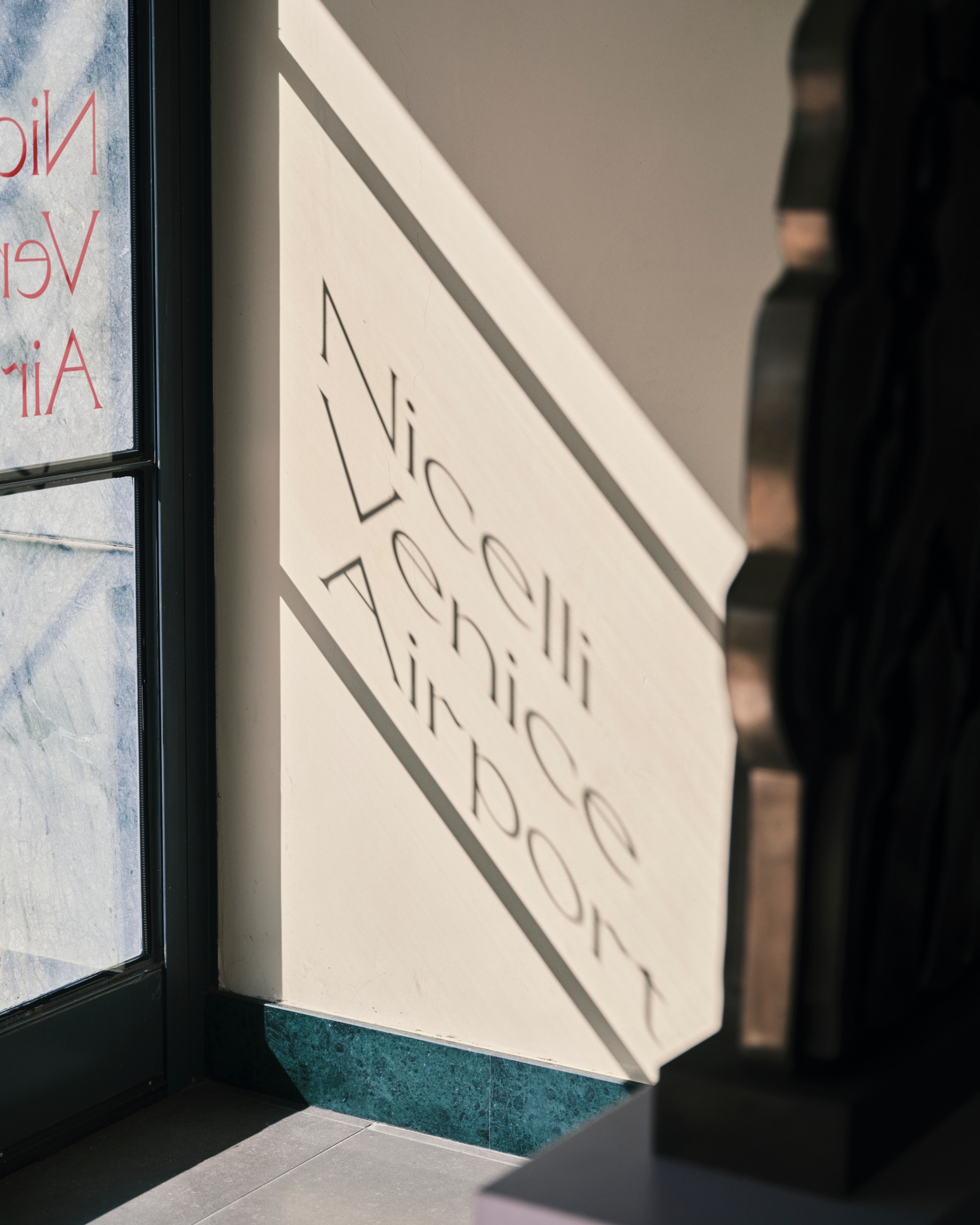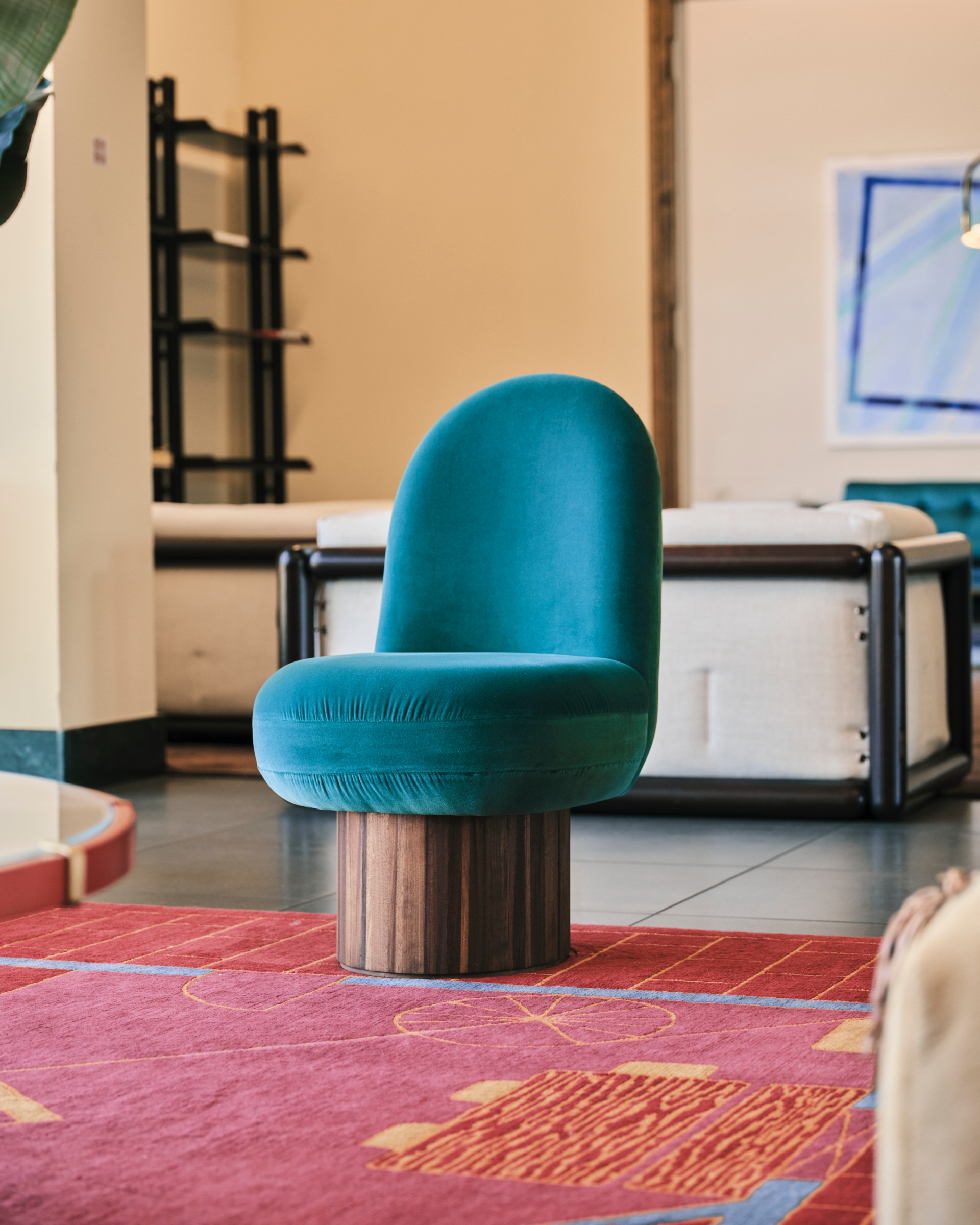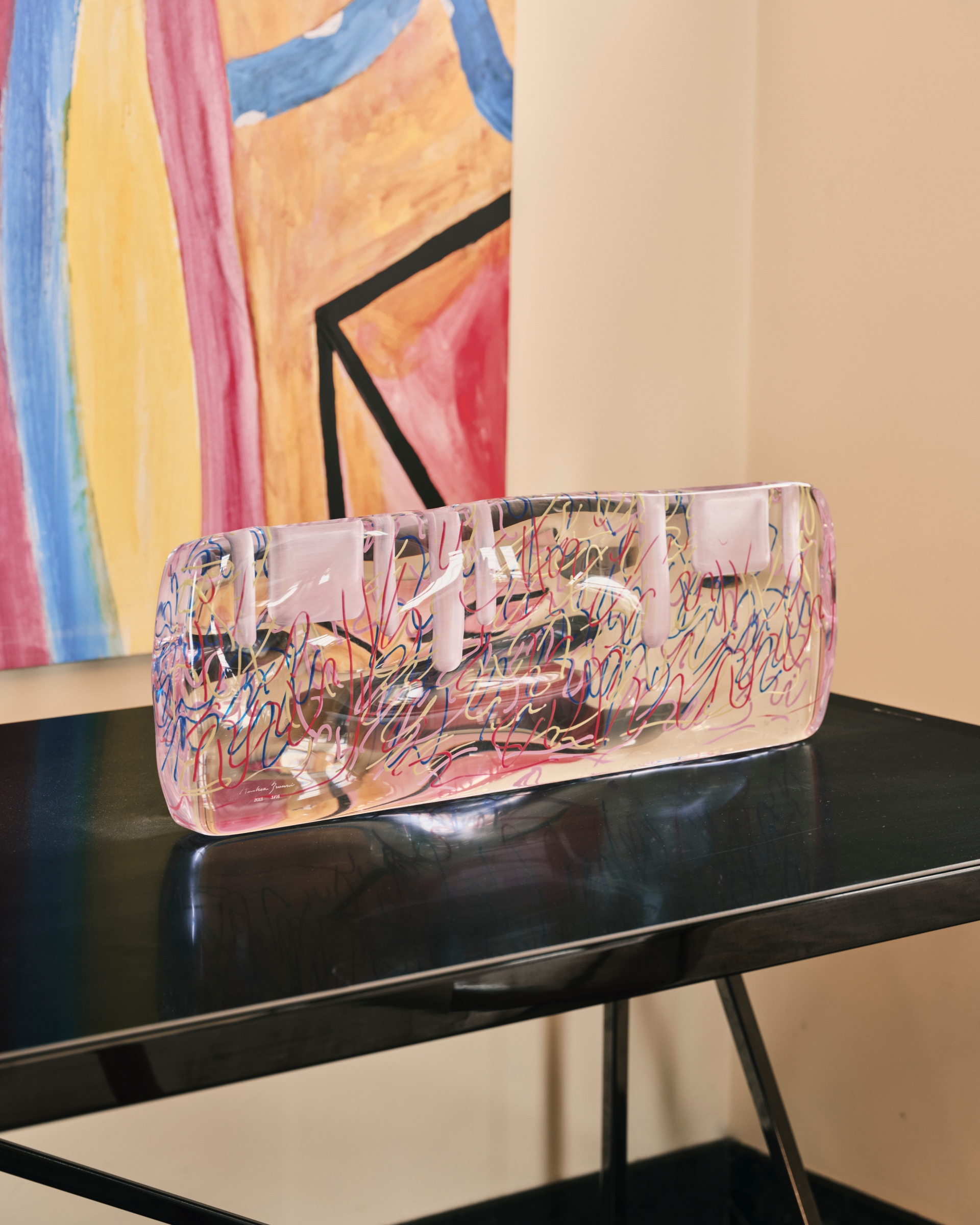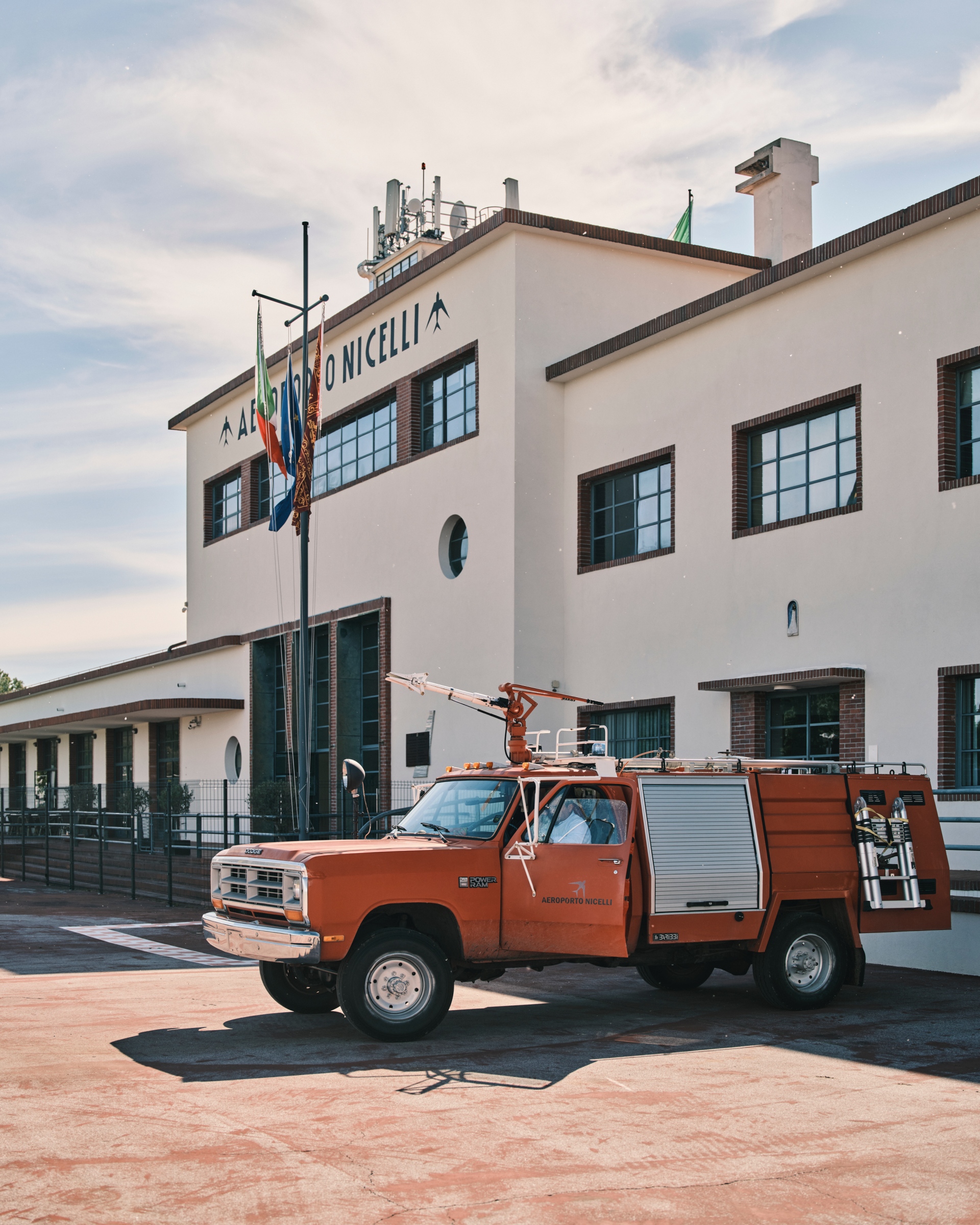 States Yashar eloquently, "Giovanni Nicelli Private Airport is permeated by magic: it reminds us of all the richness travelling offers and of the beauty that crossing borders can bring. You almost lose the dimension of time when entering the space, offering the unique headspace and possibility of actually rethinking and rediscovering time. In this scenario, my desire was to showcase pieces that have and still define today the future of collectible design."