Born in Füssen, Germany, Günther Förg was a prolific painter, sculptor, graphic designer, and photographer whose daring conceptual works subsume and critique Modernist tropes. Throughout his life, Förg tirelessly critiqued 20th century intellectualism, creating deft and witty responses to the Suprematism of Kazimir Malevich, the figuration of Paul Klee, the formal abstraction of Blinky Palermo, and the Expressionism of Clyfford Still and Mark Rothko, among other artists whom he admired. In so doing, Förg left behind a conceptual revision of art history through an oeuvre that eschews fixed categorization.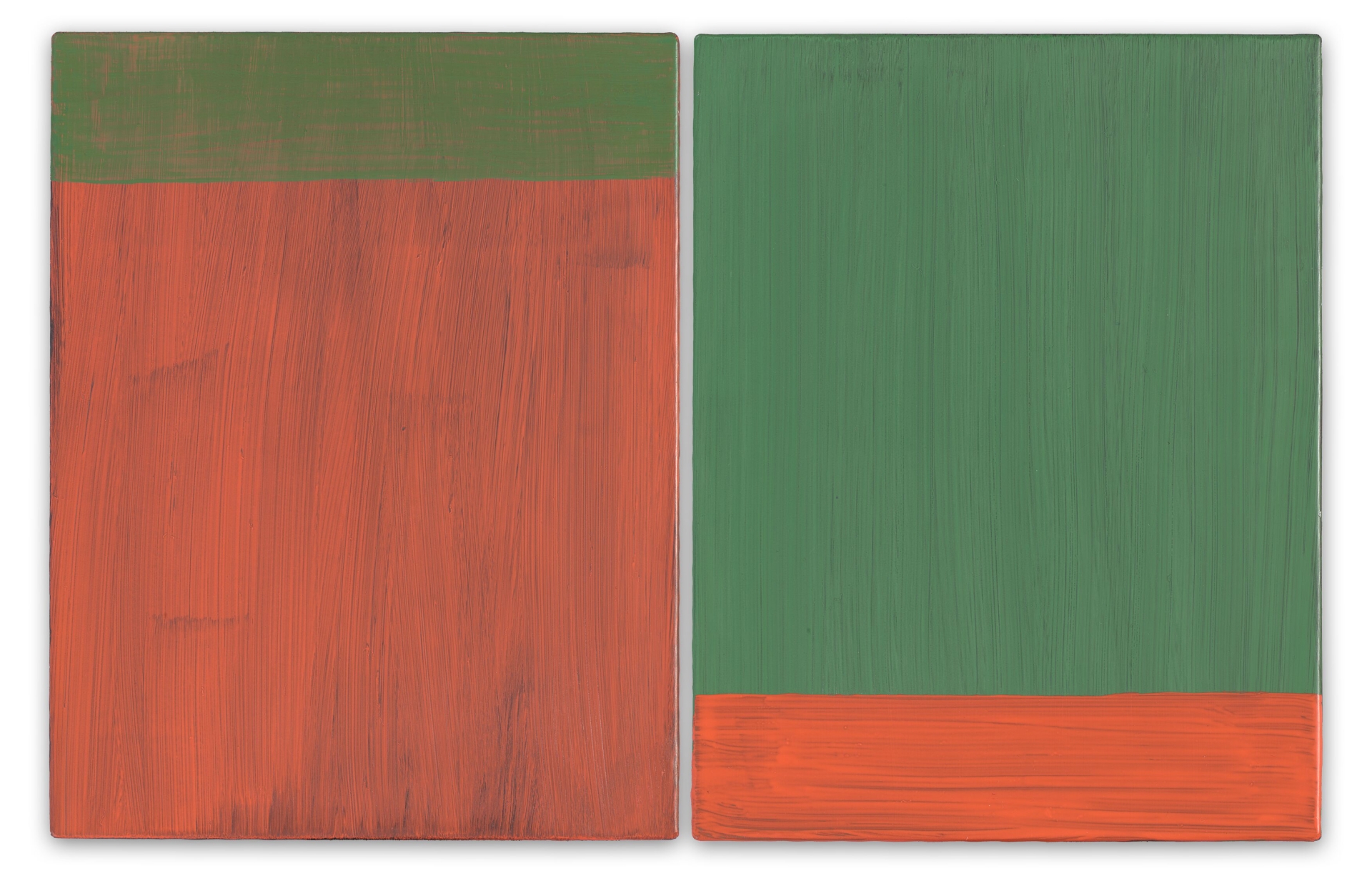 Themed 'Seeing the Moon in Colour,' curated by Michael Neff from Estate Günther Förg and long-time assistant of the artist, this presentation comprises over 30 works, and surveys the breadth of Förg's expression. Using the language of abstraction in his painting practice, Förg appropriated tropes borrowed from modern art and architecture in unceasing transformations of colour, form, and composition, imitating or reacting against gestures or principles of picture-making that he would push to limitations or extremes and then employ anew. 
Günther Förg's career began in the early 1970s as a student at the Academy of Fine Arts in Munich, where he studied from 1973 to 1979. Witnessing Cy Twombly's paintings motivated Förg to produce one new painting each week over a period of three years. Since the 1980s, Förg began making The Lead Paintings, in which the geometric abstractions were made with acrylic paint on lead sheeting, rolled or wrapped around a wooden panel or frame. Förg approached colour intuitively, employing minimal and elemental compositional devices to reduce painting to its pure essence. The nature of the lead was of particular interest to the artist, who says, "I like very much the qualities of lead – the surface, the heaviness... I like to react to things; with the normal canvas you often have to kill the ground, give it something to react against. With the metals you already have something – its scratches, scrapes." In these large-scale yet minimal works, Förg produced a visual homage to colour field painting, referencing Mark Rothko and Barnett Newman, while allowing the material to become his vehicle for expression.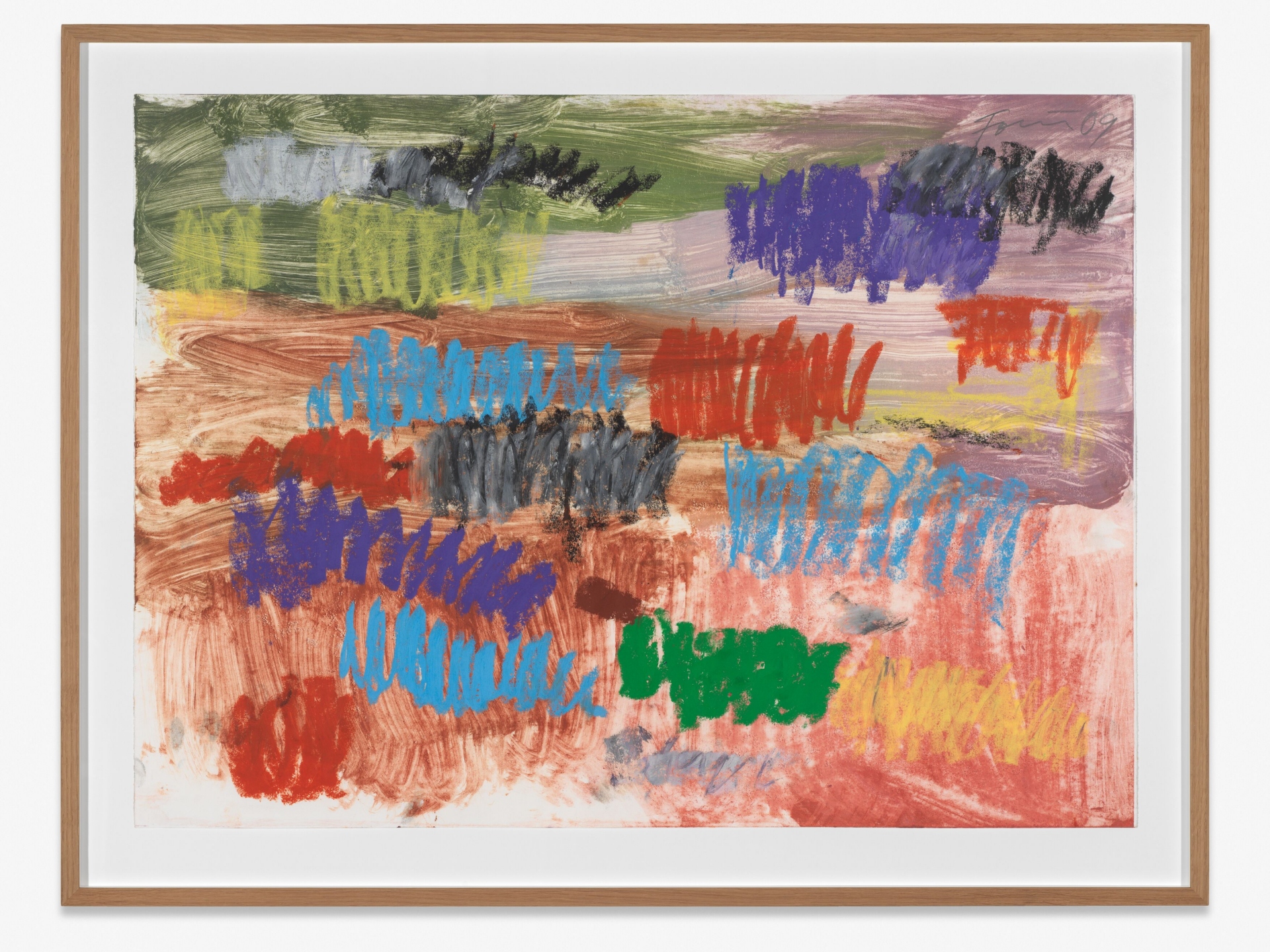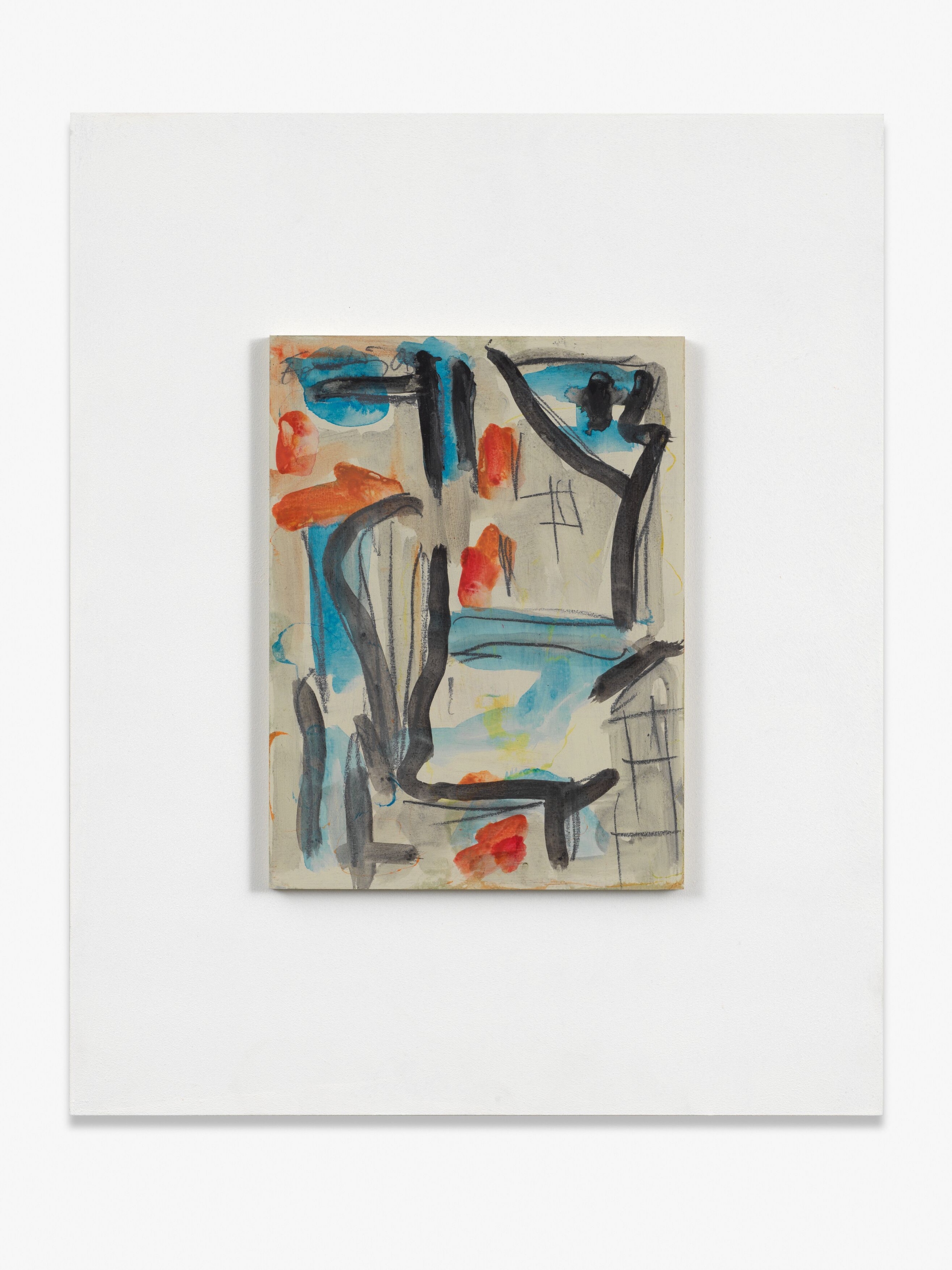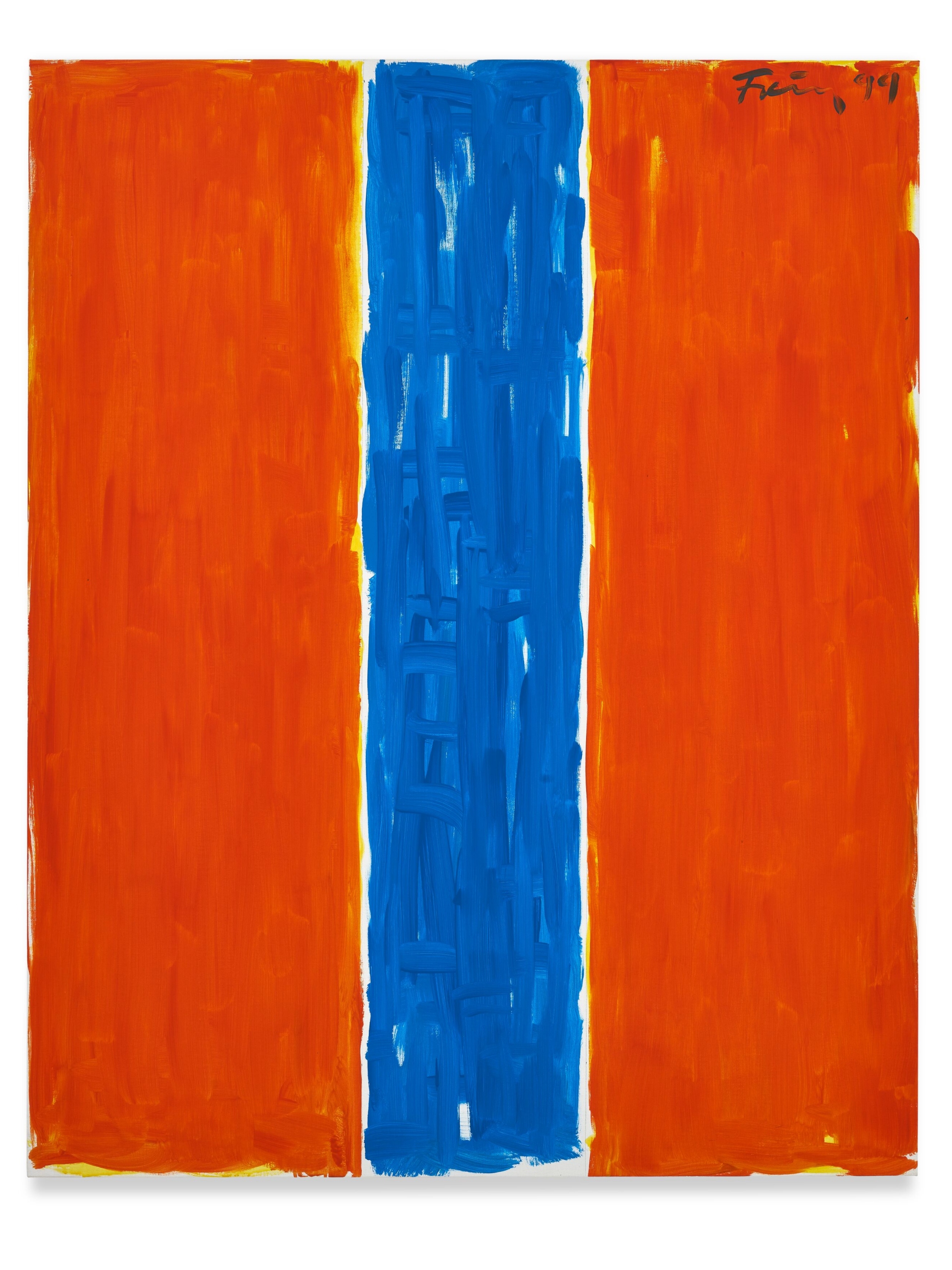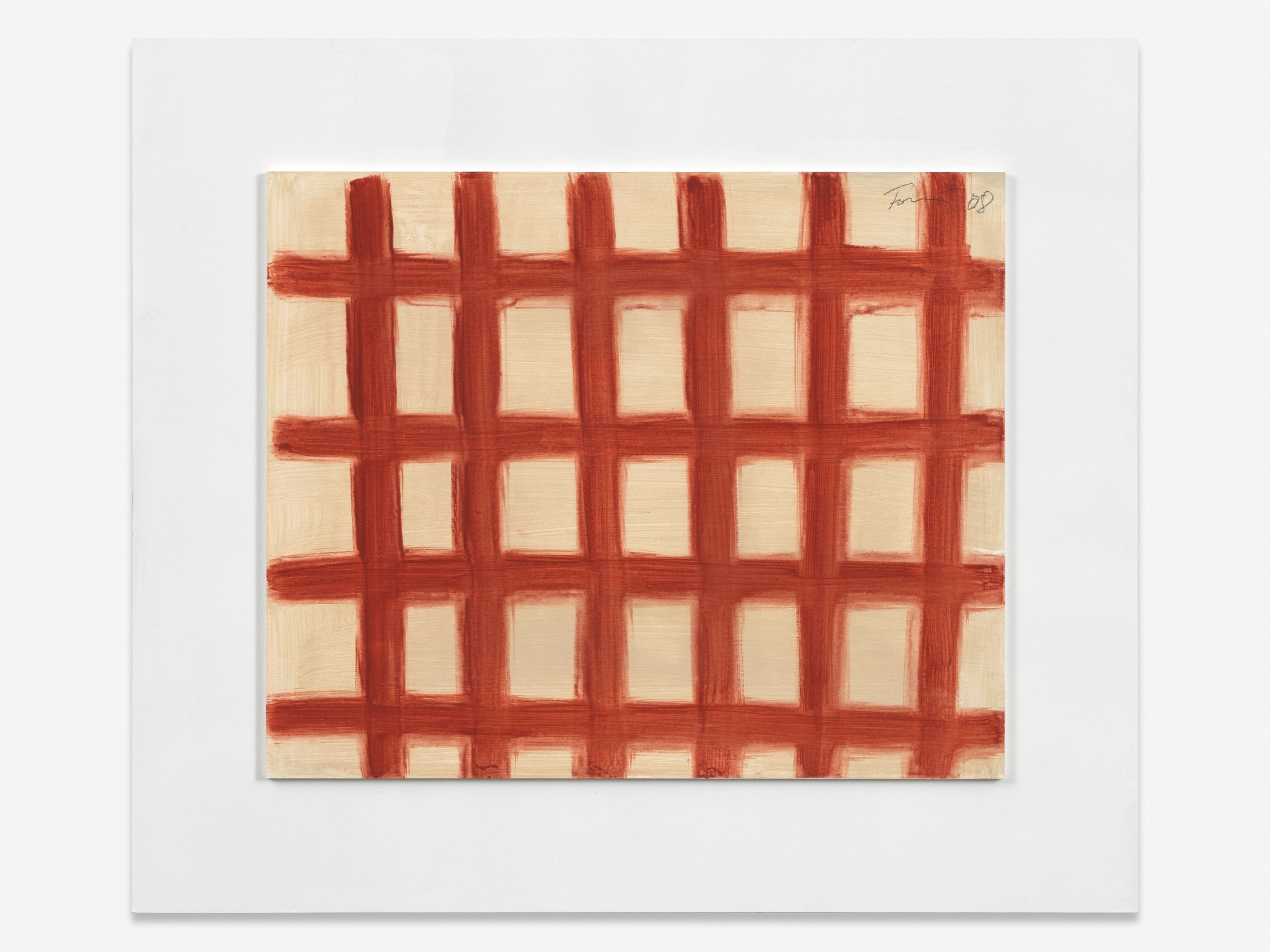 In the late 1990s and 2000s, Förg's work shifted away from the monochromatic to reveal an interest in colour and form. In the Grid Paintings – a series Förg began in 2005 – the grid emerges from the brushstroke itself. Expressive and gestural, different colours comprise the loose and irregular cross hatching of Förg's wobbly lines that hint at architectural allusions – a building, a window, a landscape, as well as the influence of Newman's Zip Paintings. Moving into his late career, the Grid Paintings command a similar freedom of form and sensuality, incorporating a brighter palette and more expressive hand.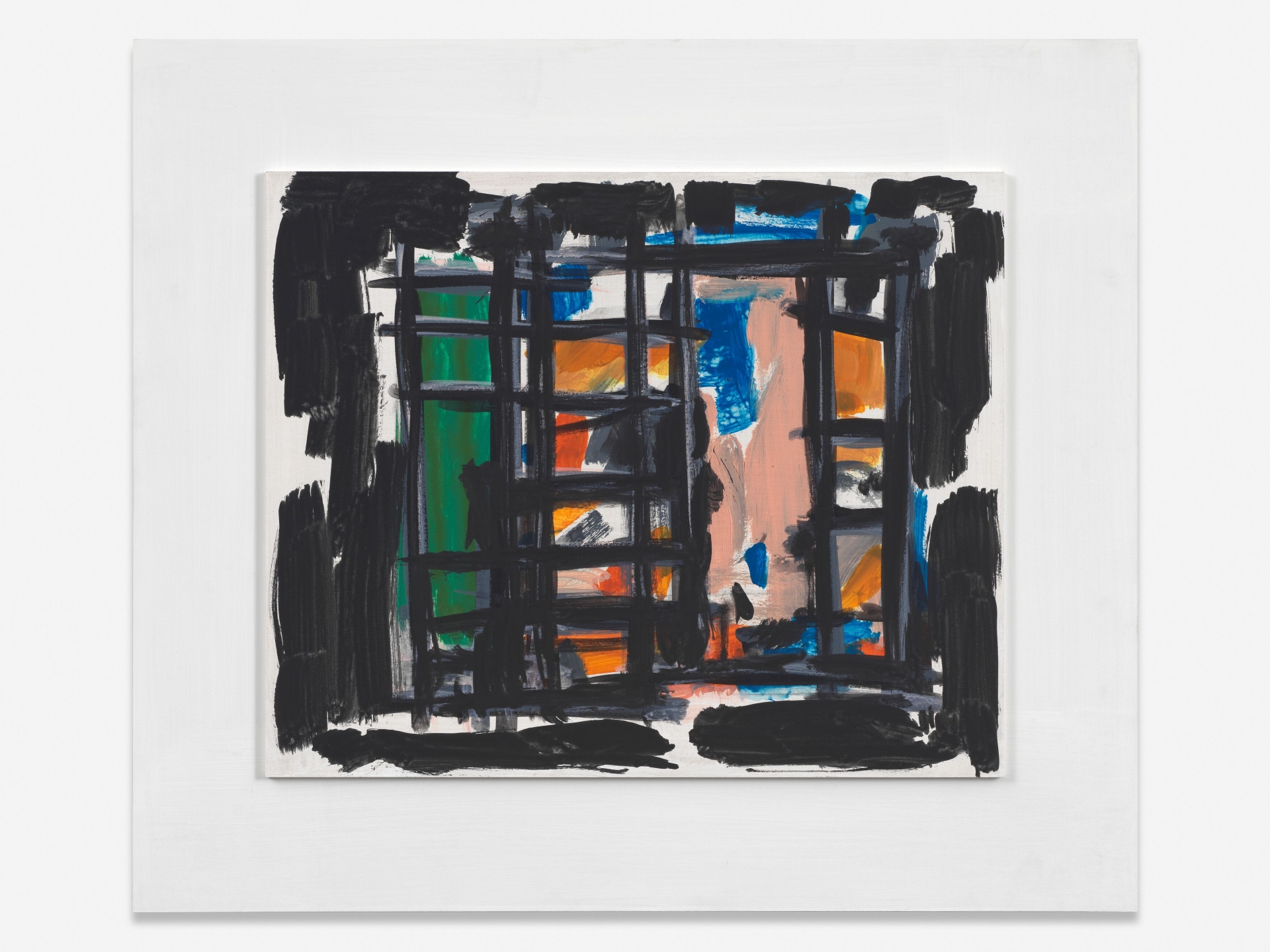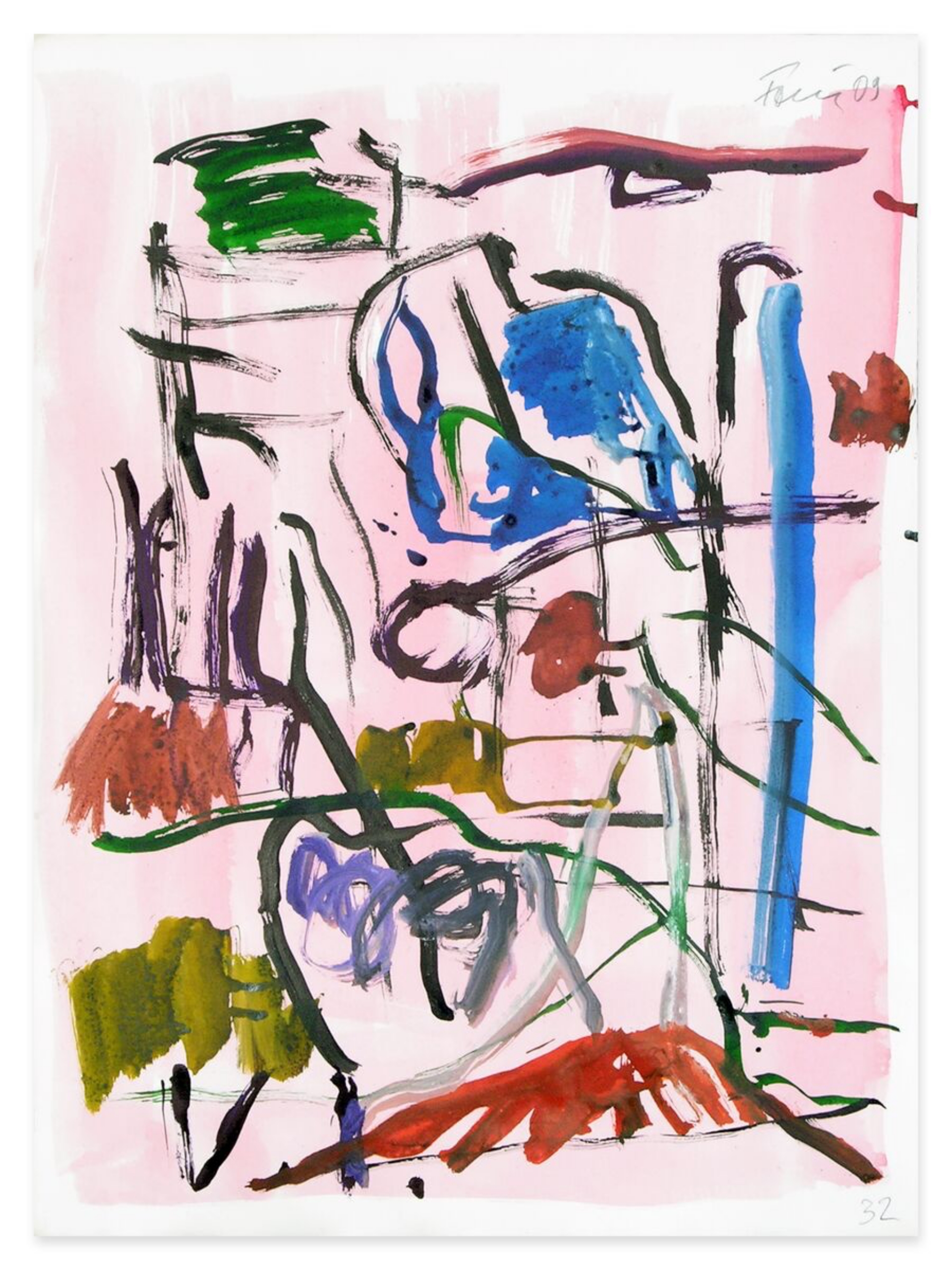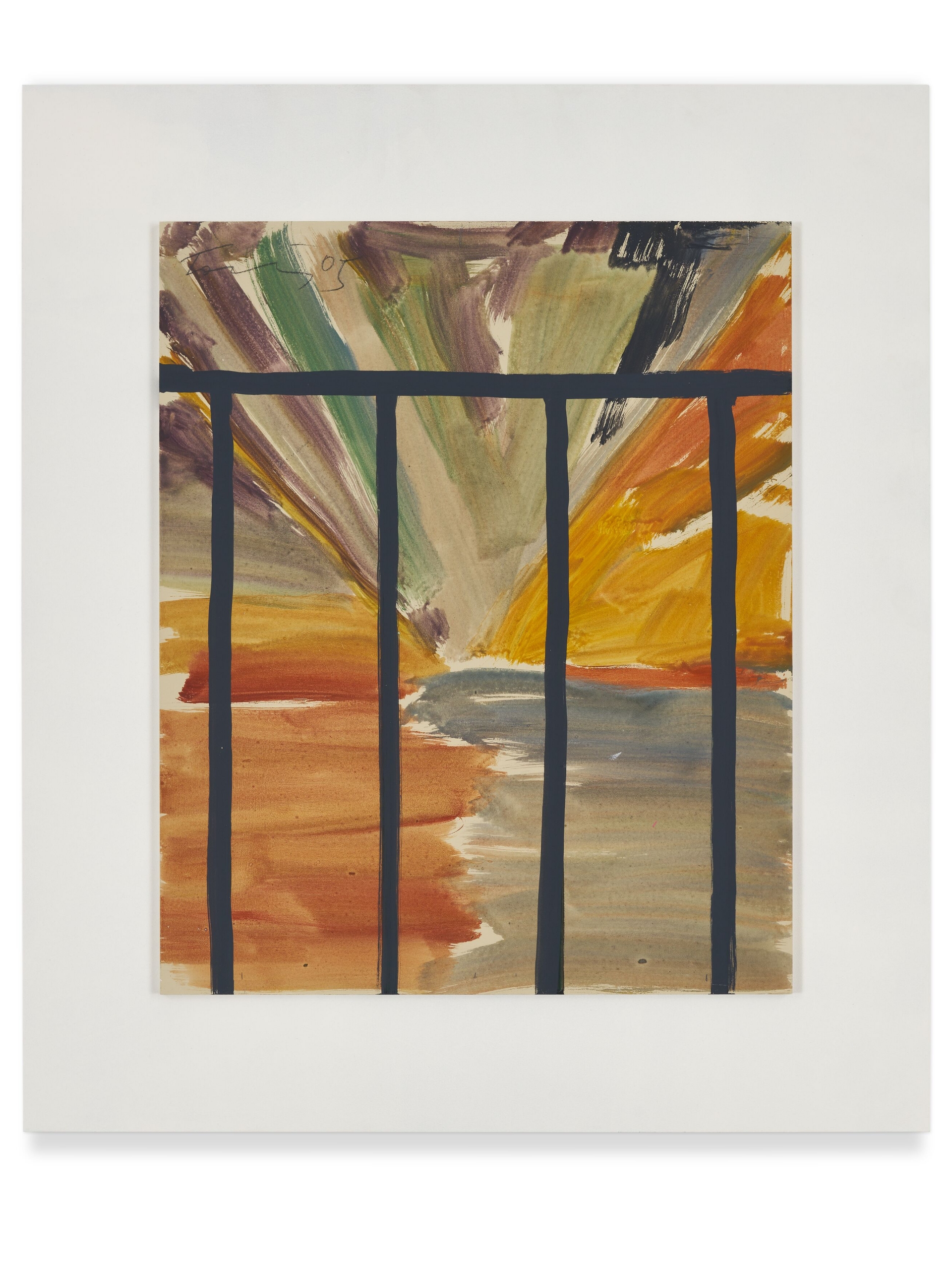 A series of Miniature Paintings were created between 2003 and 2007, which could be described as 'miniatures' of his already existing large-scale paintings. This series occurred in/after a period when Förg was looking for new ways and reconsidering his artistic practice since 2000. Self-reflection is an essential part for the Miniature Paintings. By transforming the existing large-scale paintings to a small-scale work on wood, Förg converted conventional artistic procedures that start with the smaller draft or the maquette. From 2007 to 2009, Förg's Spot Paintings represented an ultimate return to expressive painting, indicating a completion of sorts – a full-circle arrival at painting as a synthesis of experimentation, rooted in art history. In the artist's own words, he reveals, "I think painting is a resilient practice; if you look through the history of painting it doesn't change so much and we always see it in the present. It is still now."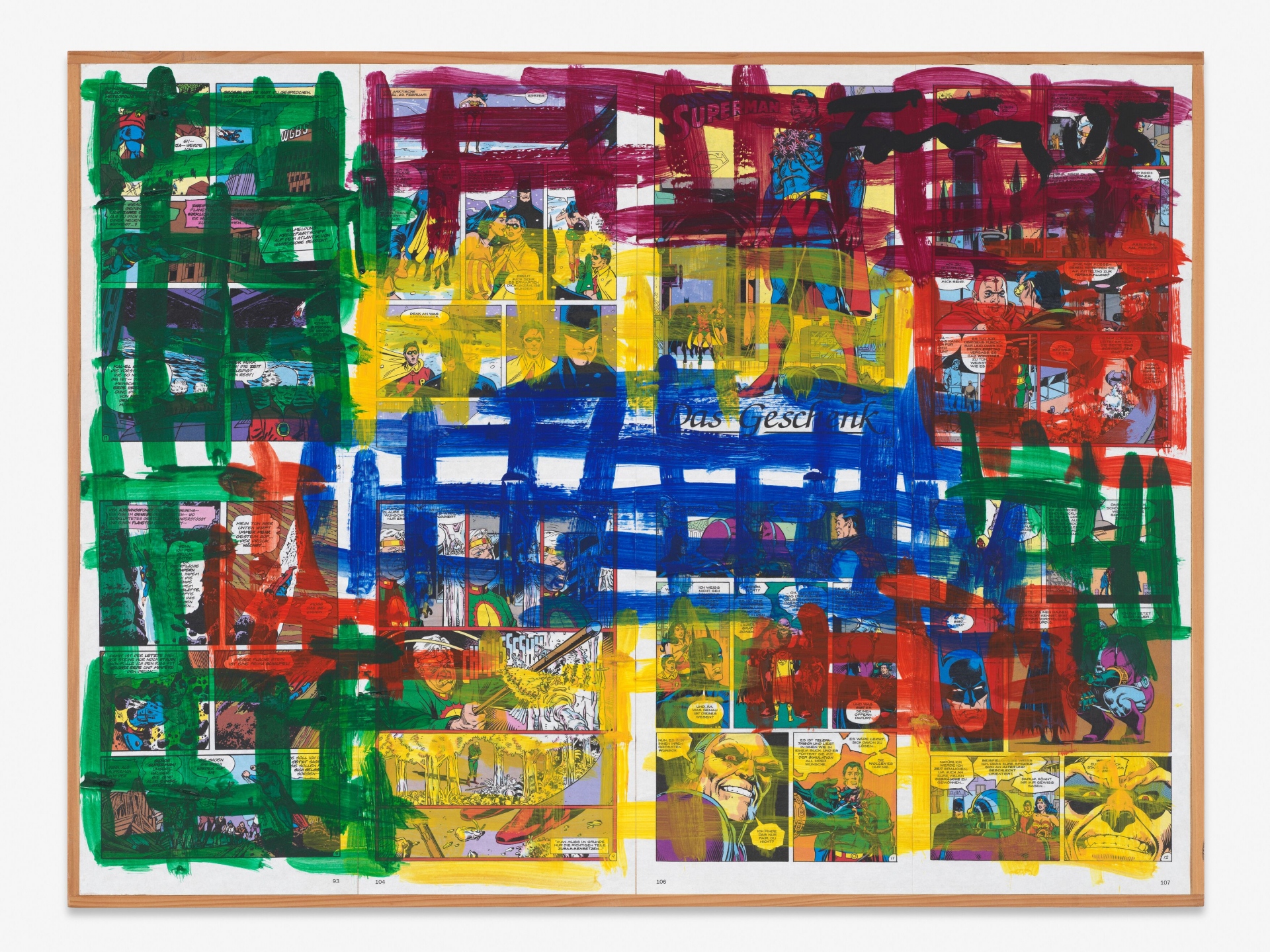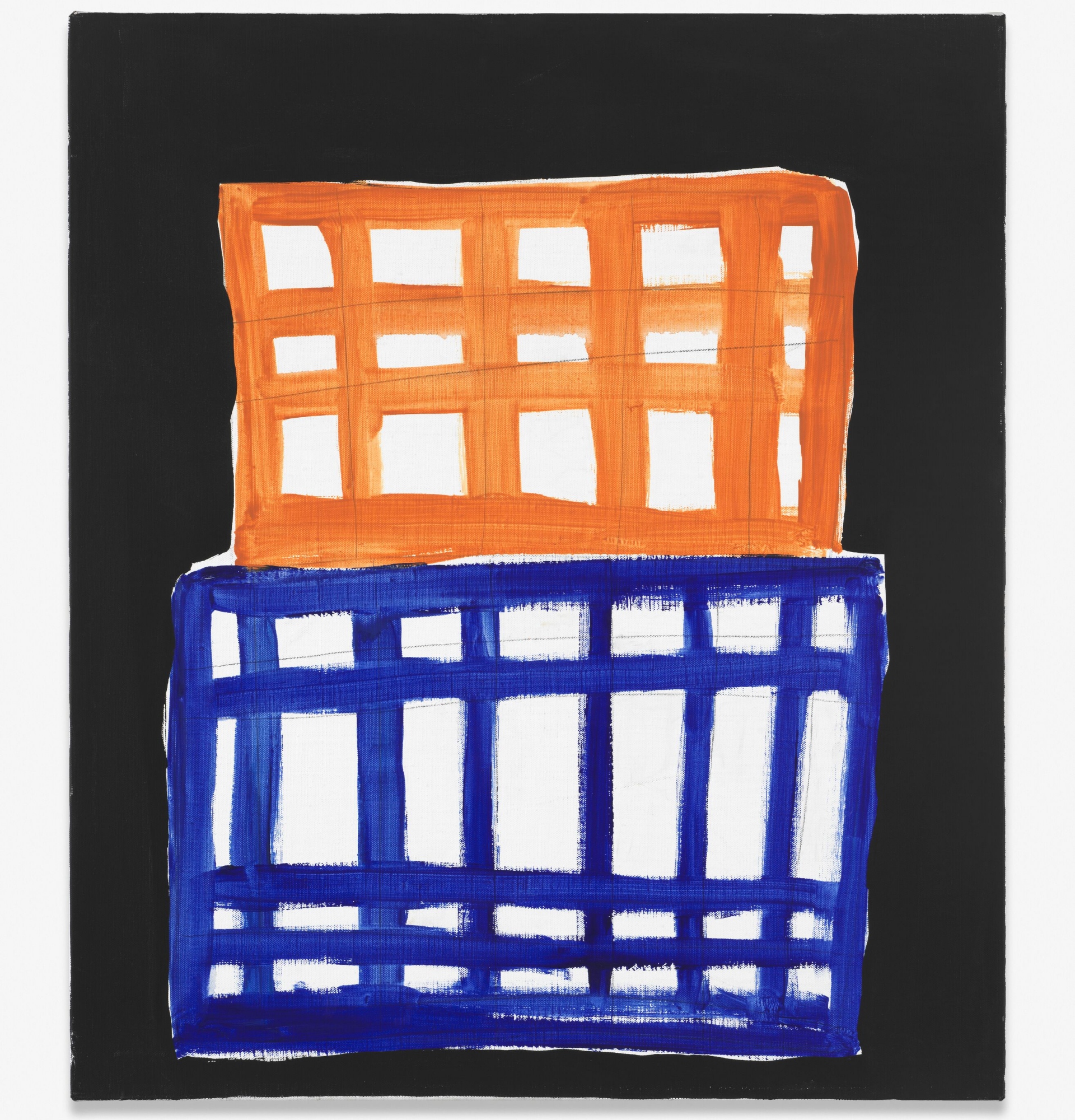 Förg's series of ink drawings from 2009, 'mostly landscapes', make use of expressive, colourful marks to refer to nature, uniting the concern of his pictorial drawings with the vibrancy of his Aller Retour series. This is the second solo presentation of Förg in Asia following Taipei Dangdai in 2019. In working with the Estate of Günther Förg, the gallery's goal is to introduce Förg's contributions to wider audiences and new generations internationally. Hauser & Wirth London will present a solo exhibition of Förg in early 2023.
Hauser & Wirth⁠⁠⁠⁠⁠⁠⁠ at West Bund Art & Design 2022
10 – 13 November 2022
Booth A125
West Bund Art Center, Shanghai