Yayoi Kusama (b. 1929, Japan) is one of the most important and influential Asian artists in the history of contemporary art. She is renowned for her prolific and groundbreaking practice, spanning paintings, sculptures, performances, moving images, and large-scale installations. Trained in traditional Japanese painting, she moved to the United States in 1957 and soon established herself in the American and European avant-garde for her unique and radical artistic language. She returned to Japan in 1973 and has relentlessly reinvented and created art that resonates with the time in which she lives.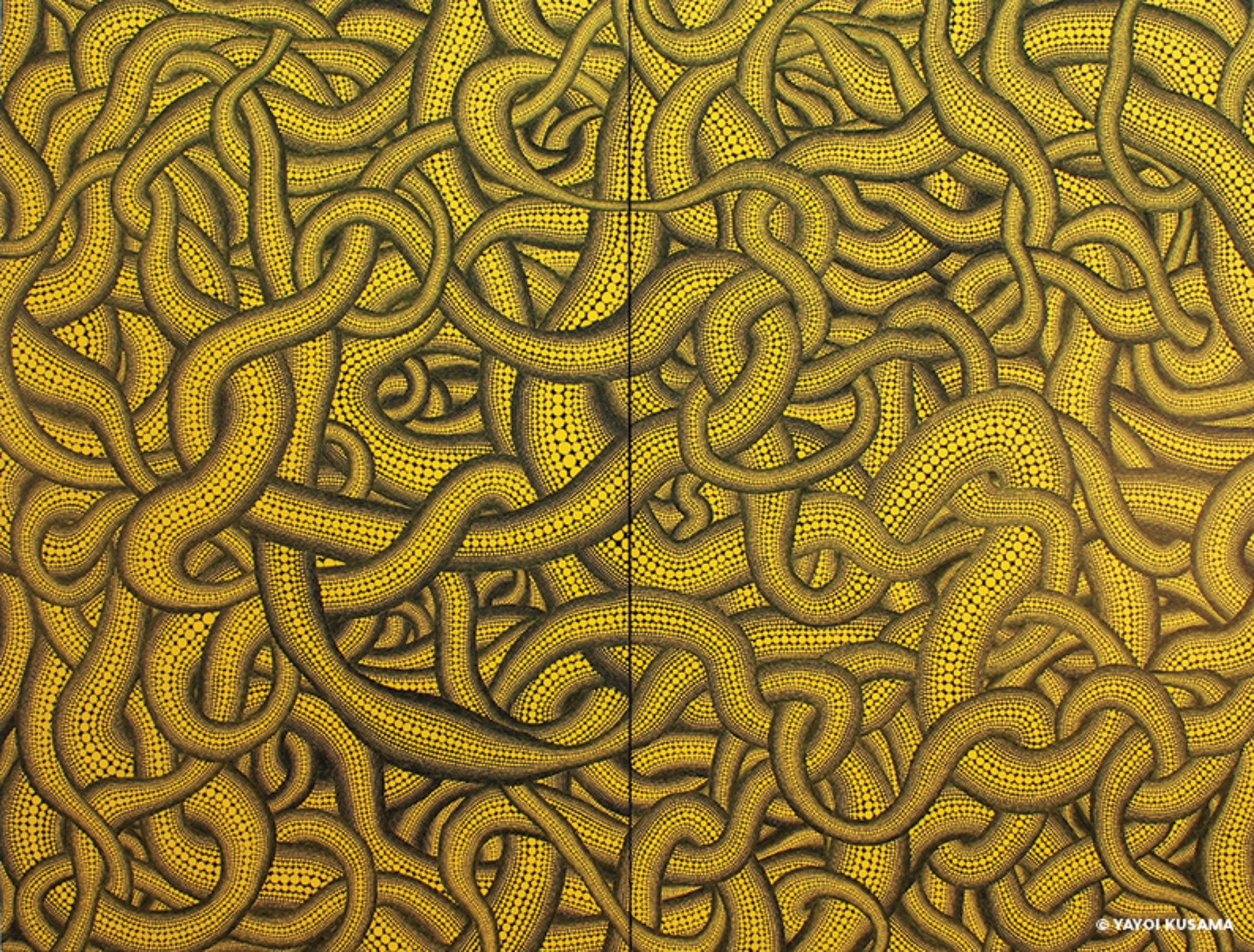 This legendary exhibition will feature more than 200 works from major collections from museums and private collections in Asia, Europe, and the United States, the M+ Collection, as well as from the artist's own collection. The retrospective highlights the core aesthetic elements of Kusama's oeuvre and foregrounds her recurring philosophical questions about life and death and her longing for interconnectedness. The exhibition explores how Kusama has become a global cultural icon who creates vital and influential work to this day.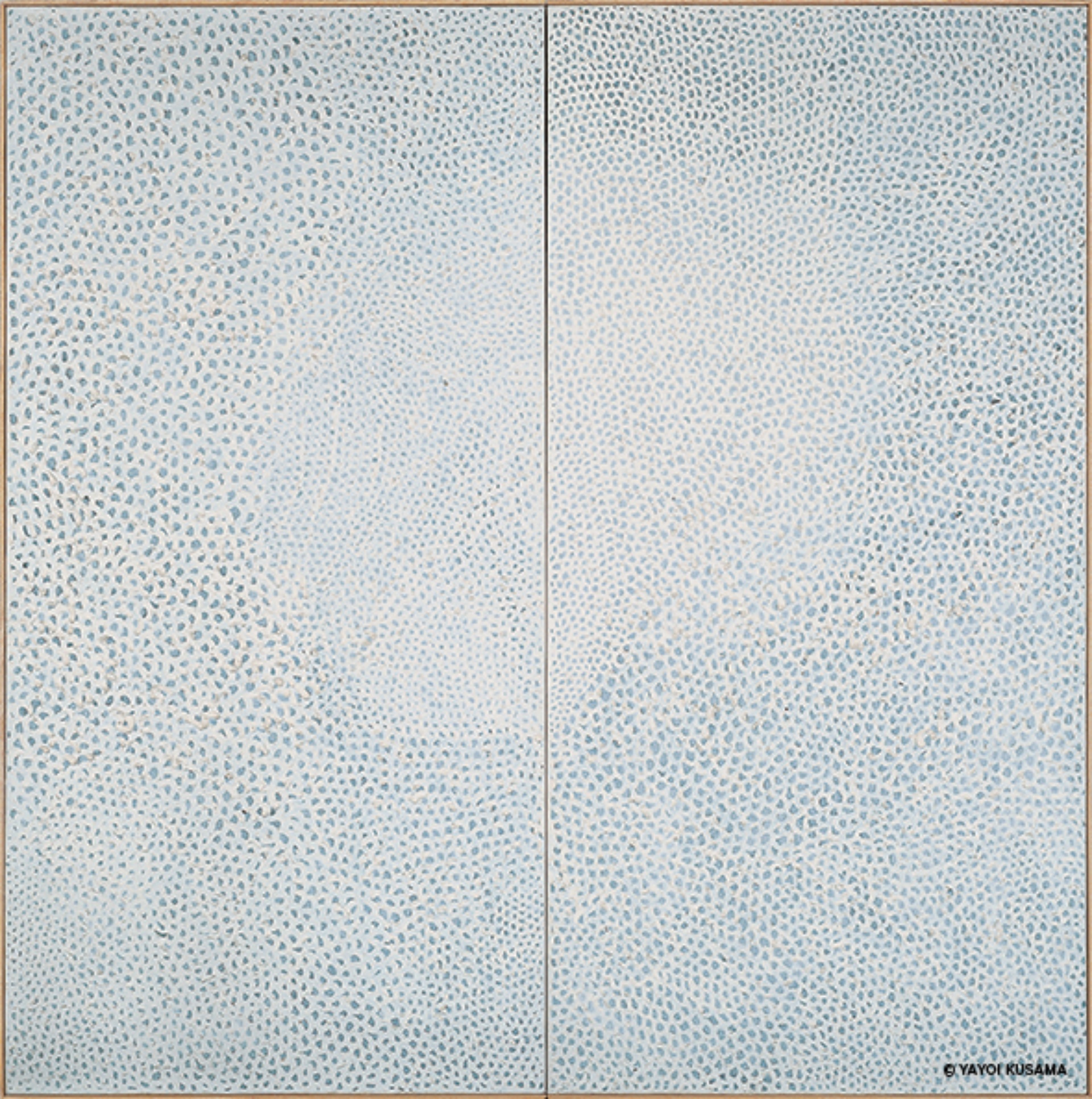 Yayoi Kusama: 1945 to Now spans from Kusama's earliest work to her most recent output, examining her practice as it developed in Japan and the United States. The exhibition unfolds across six themes: Infinity, Accumulation, Radical Connectivity, Biocosmic, Death, and Force of Life, presenting a wide range of paintings, installations, sculptures, drawings, collages, moving images, and archival materials. For M+'s first Special Exhibition, Kusama showcases three brand-new works that embody her mission of using art to bring audiences together. As the artist has said 'I create art for the healing of all mankind'. Death of Nerves (2022) is a large-scale installation commissioned by M+. Installed in the Lightwell Hall, which connects the museum's ground and basement floors, and draping down to Found Space on the B2 level, the work can be viewed from multiple vantage points within the M+ building. Dots Obsession—Aspiring to Heaven's Love (2022), presented in The Studio on the B2 level, is an ambitious immersive environment that includes one of the artist's signature mirrored spaces. Two large sculptures titled Pumpkin (2022) will also be available for public viewing in the Main Hall on the ground floor.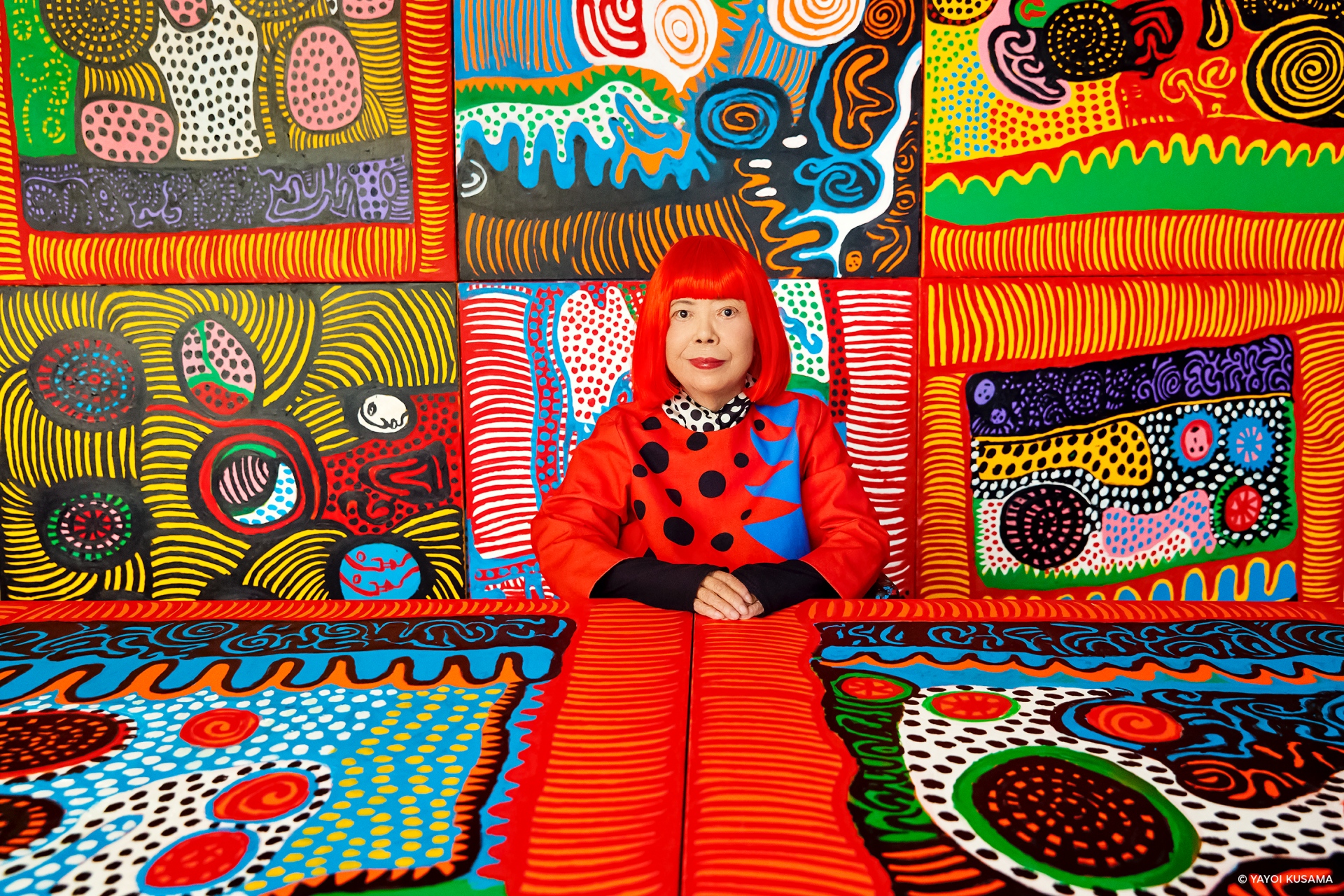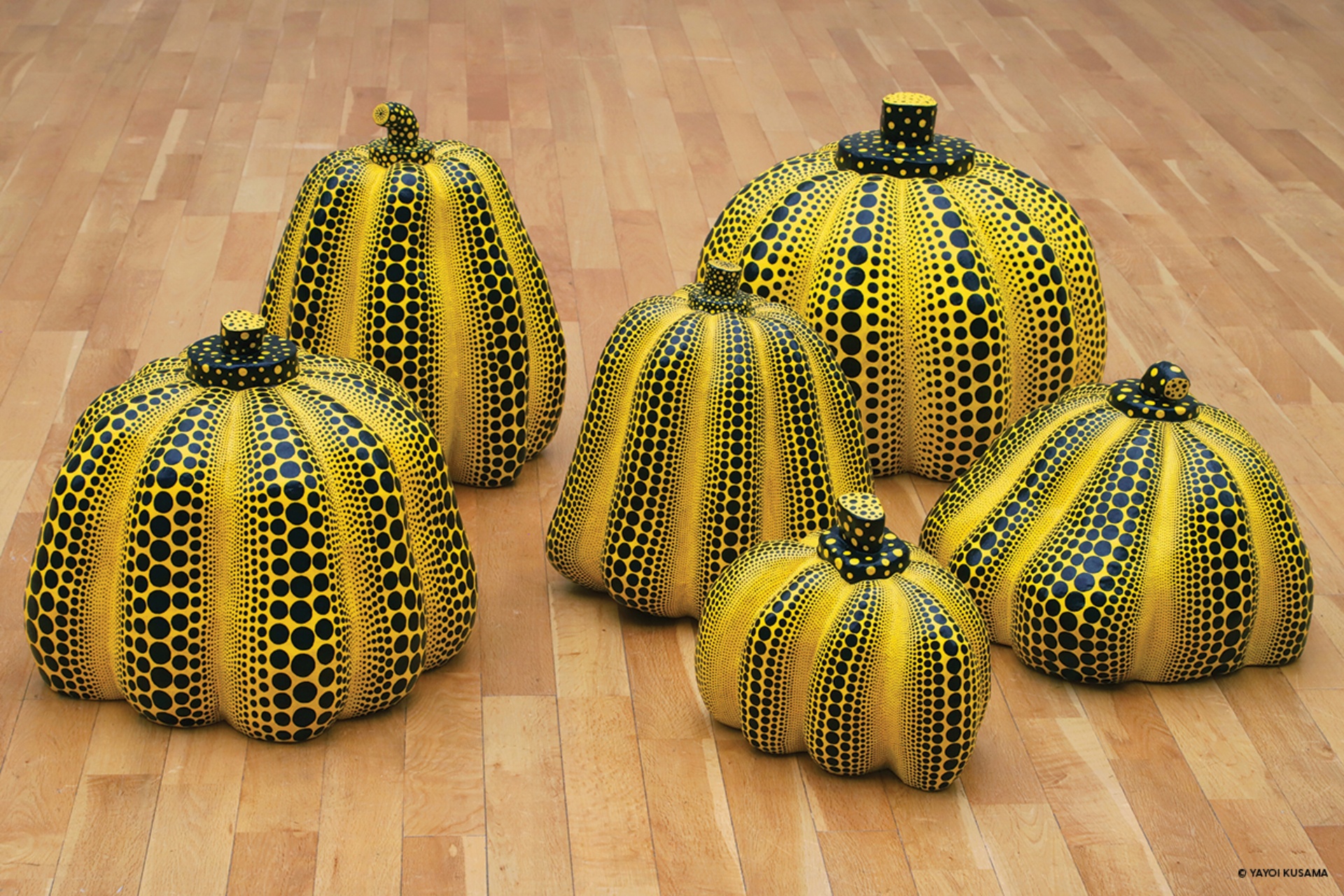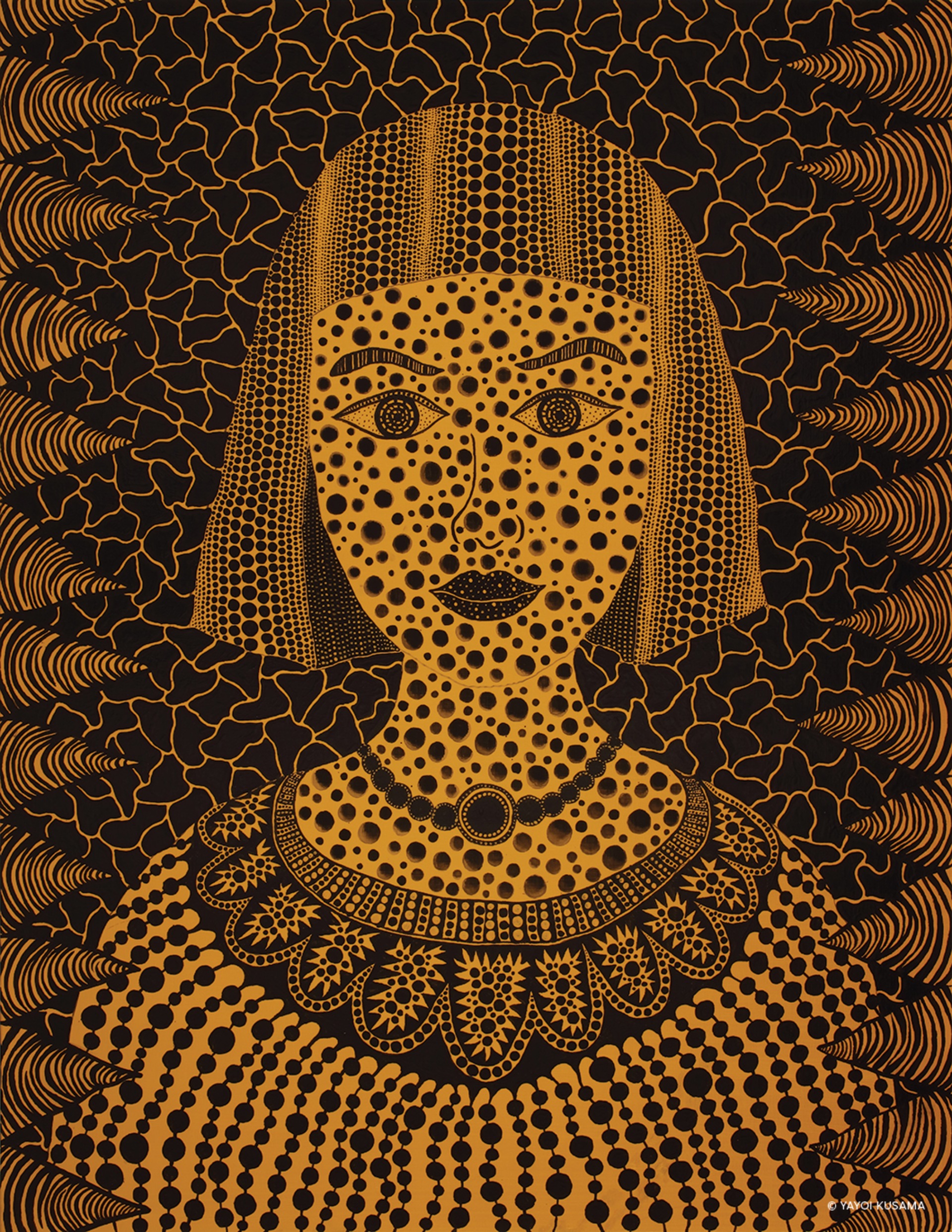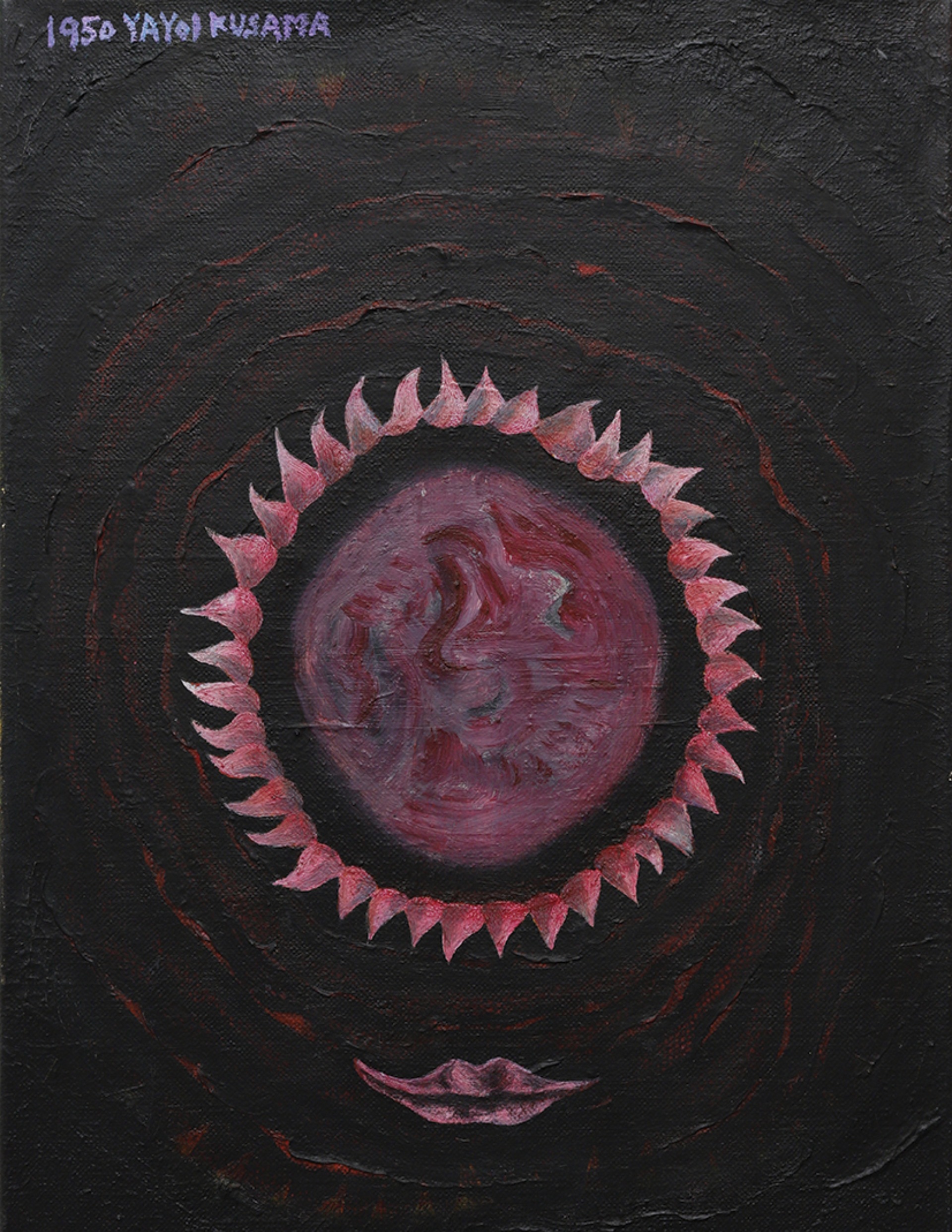 Says Museum Director of M+, Suhanya Raffel, "M+ has achieved unprecedented success in its first year of opening on 12 November 2021. Notwithstanding the temporary closure of the museum from January to April this year due to the pandemic, it has already welcomed over 1.53 million visitors. This strong show of public support is a testament to the museum's role in transforming and enriching the cultural ecology in Hong Kong and Asia and making contemporary visual culture more accessible to all. We are proud to present Yayoi Kusama: 1945 to Now to our audiences, as the internationally acclaimed artist's cross-disciplinary and global art practice resonates with the essence of what M+ offers. We look forward to another splendid year ahead with a terrific line-up of exhibitions and programmes."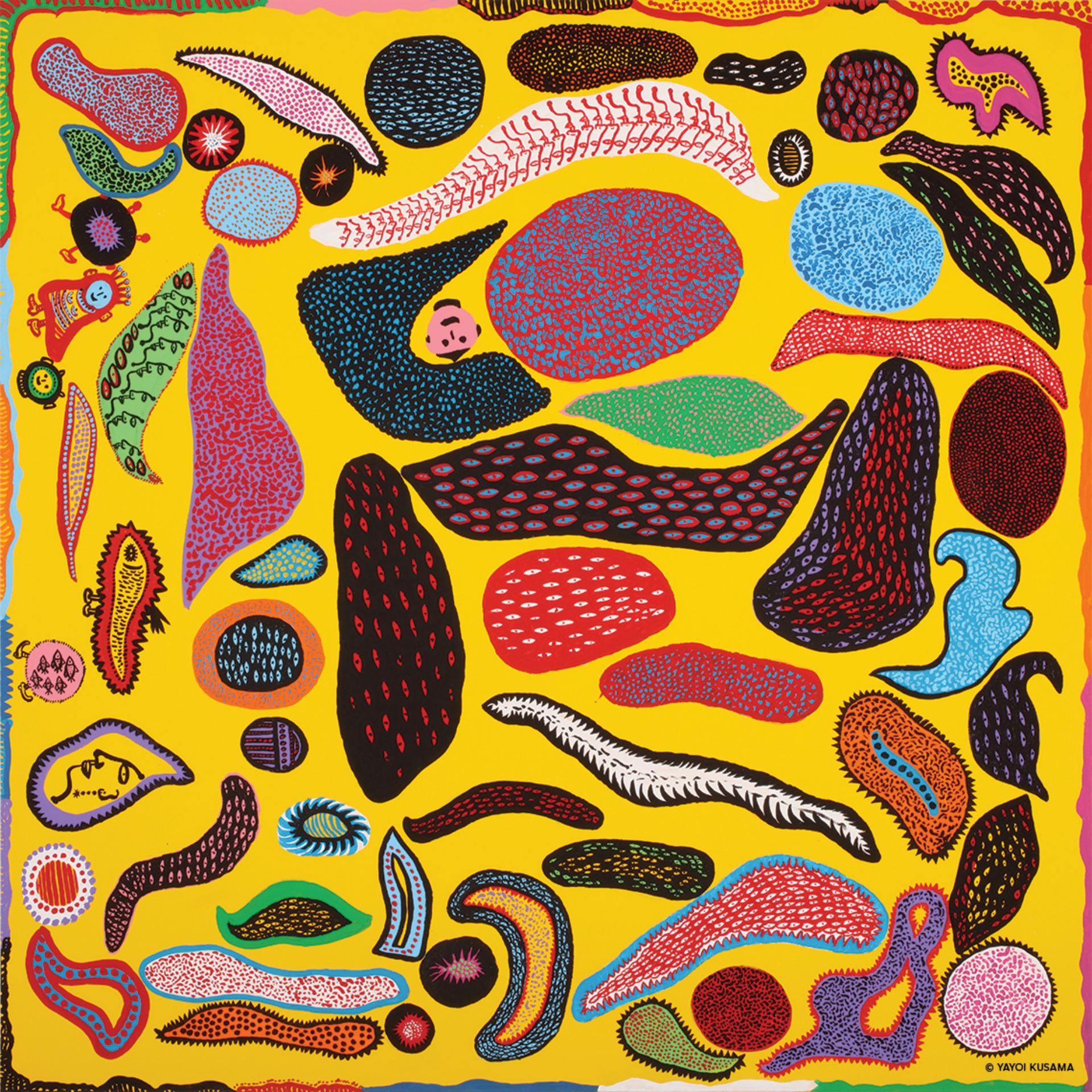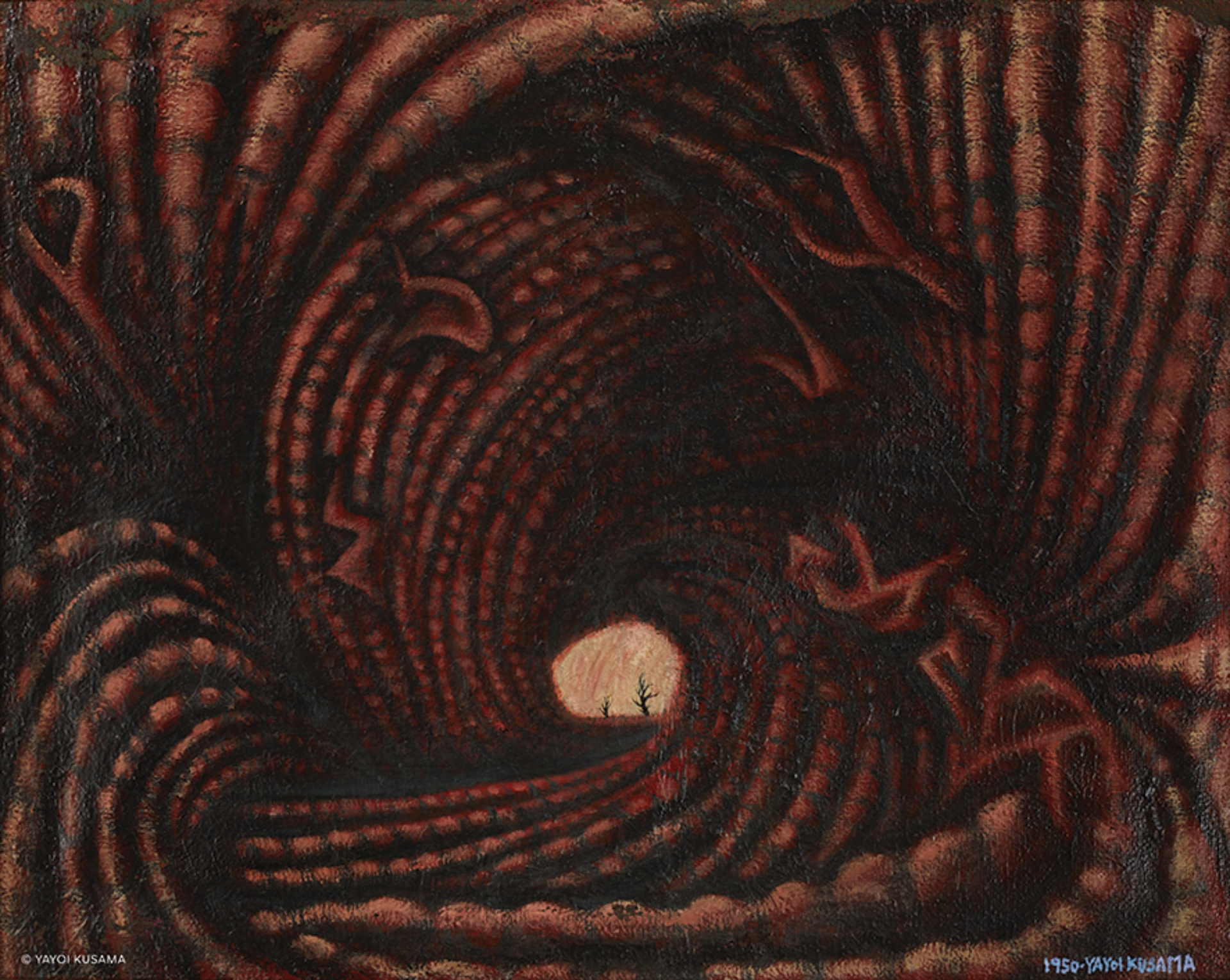 To accompany the exhibition, Thames & Hudson will publish Yayoi Kusama: 1945 to Now in collaboration with M+. Edited by Doryun Chong and Mika Yoshitake, this comprehensive and richly illustrated 400-page publication features contributions by the editors as well as Isabella Tam, Associate Curator, Visual Art, M+, and Alex A. Jones, independent researcher and writer. The publication is a collection of curatorial essays, thematic texts, a visual chronology of Kusama's life, a roundtable discussion with leading authorities in the field, and a selection of poetry, manifestoes, past interviews, and previously unpublished artist writings. Both English and Chinese editions are available for pre-order at the M+ Shop online. In addition, a series of public programmes will be available throughout the exhibition period. Visitors are invited to dive deeper into Kusama's art practice with curators' talks, screenings, and family-friendly activities with details to be announced.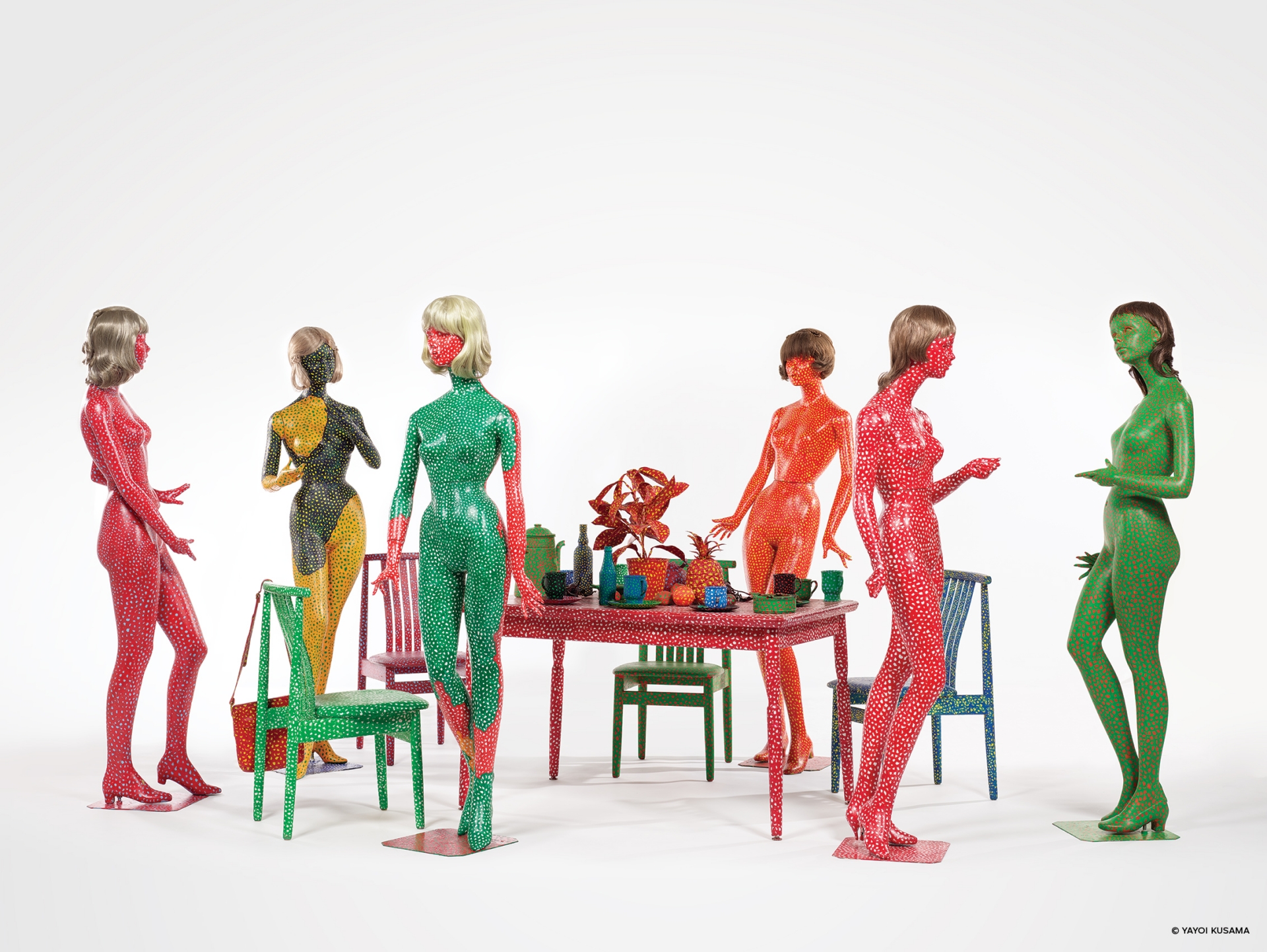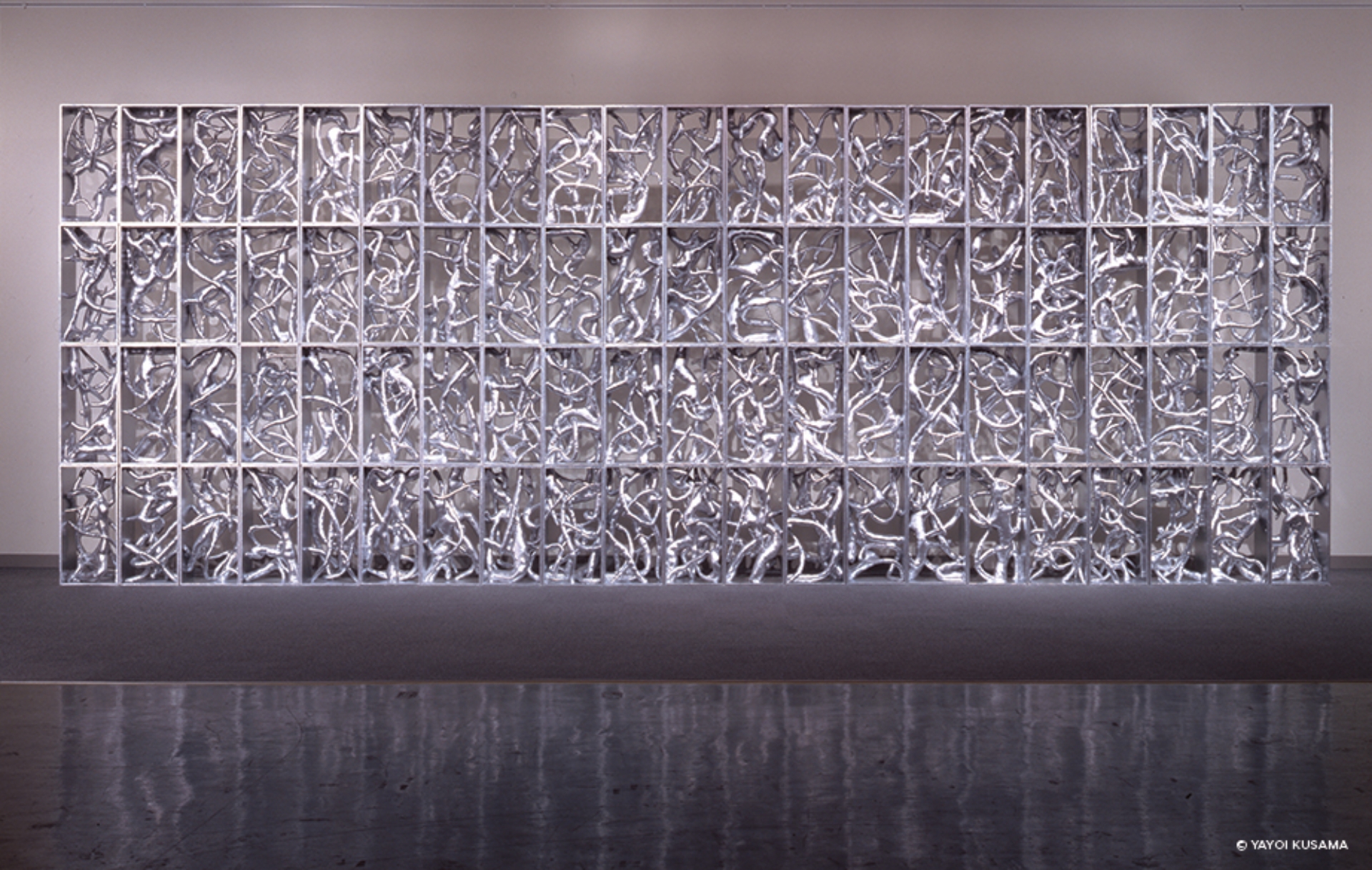 Exhibition period: Saturday, 12 November 2022 – Sunday, 14 May 2023