Artists will include Louise Bourgeois, Mark Bradford, John Chamberlain, George Condo, Günther Förg, Philip Guston, Camille Henrot, Jenny Holzer, Roni Horn, Luchita Hurtado, Rashid Johnson, Mike Kelley, Glenn Ligon, Angel Otero, Nicolas Party, Jason Rhoades, Pipilotti Rist, Mika Rottenberg and Avery Singer. In addition to the works at Frieze Seoul, Phyllida Barlow and Mika Rottenberg will be participating in the Busan Biennale. Rottenberg will reveal 'Remote' (2022), her first feature-length film for its South Korean premiere in the autumn.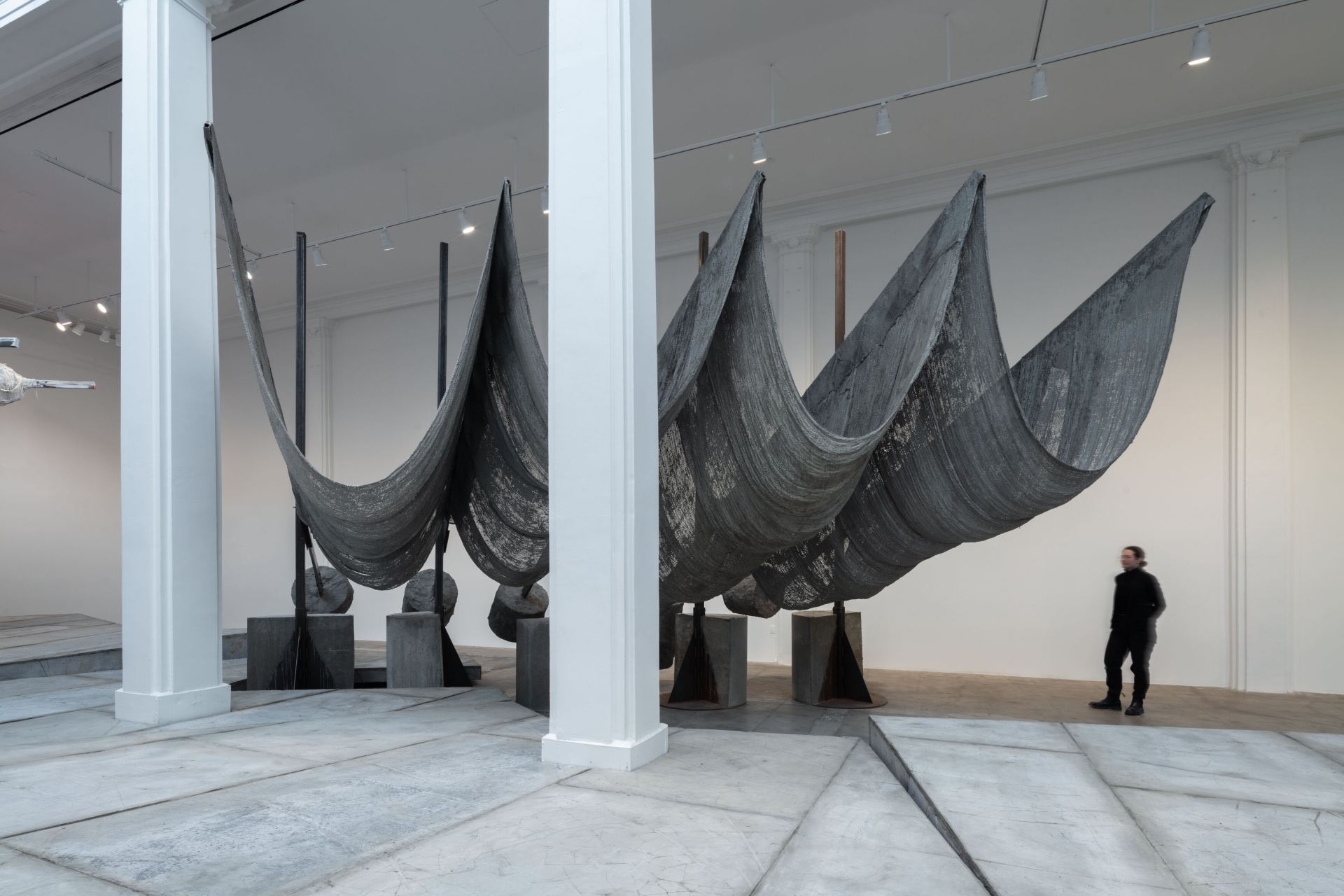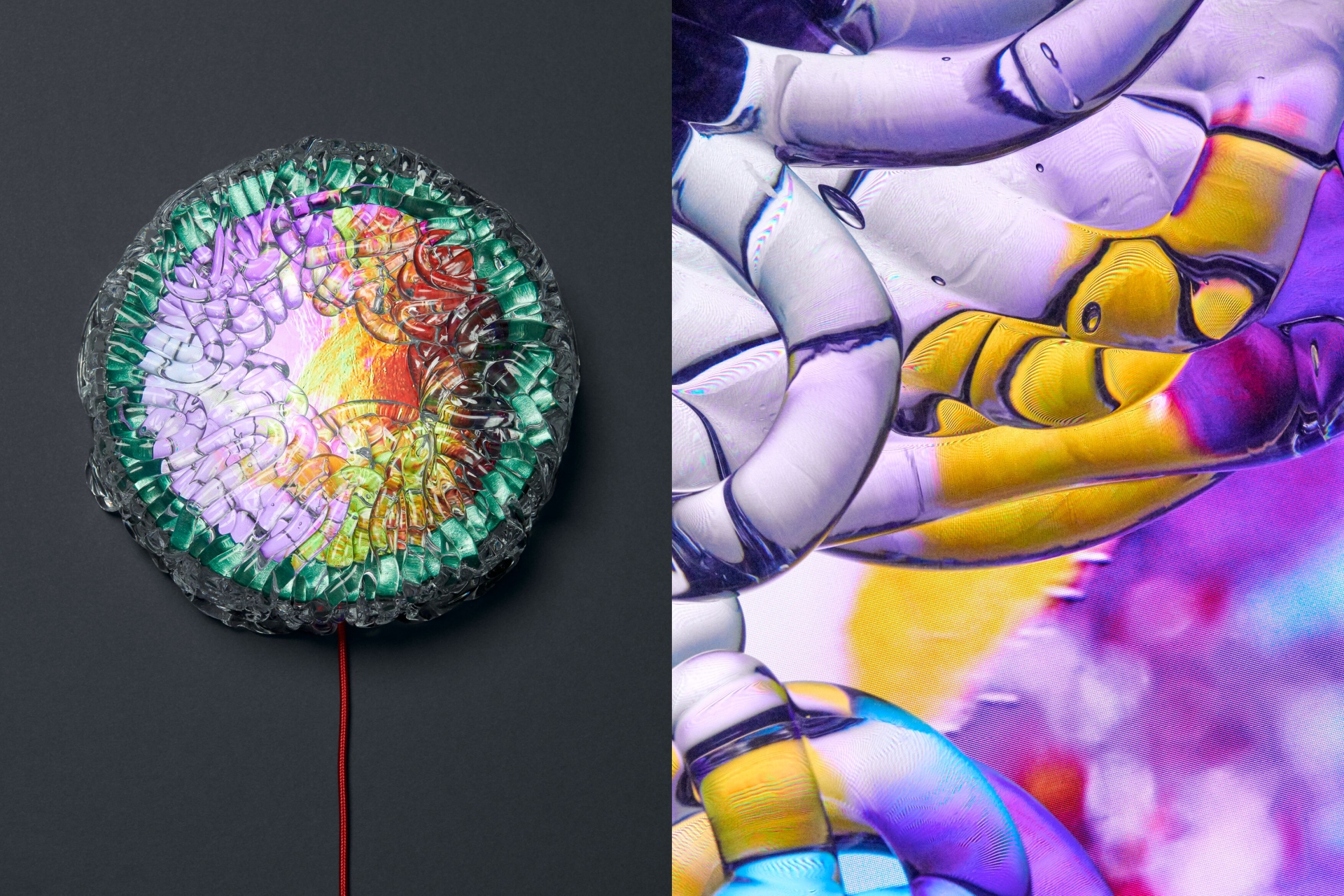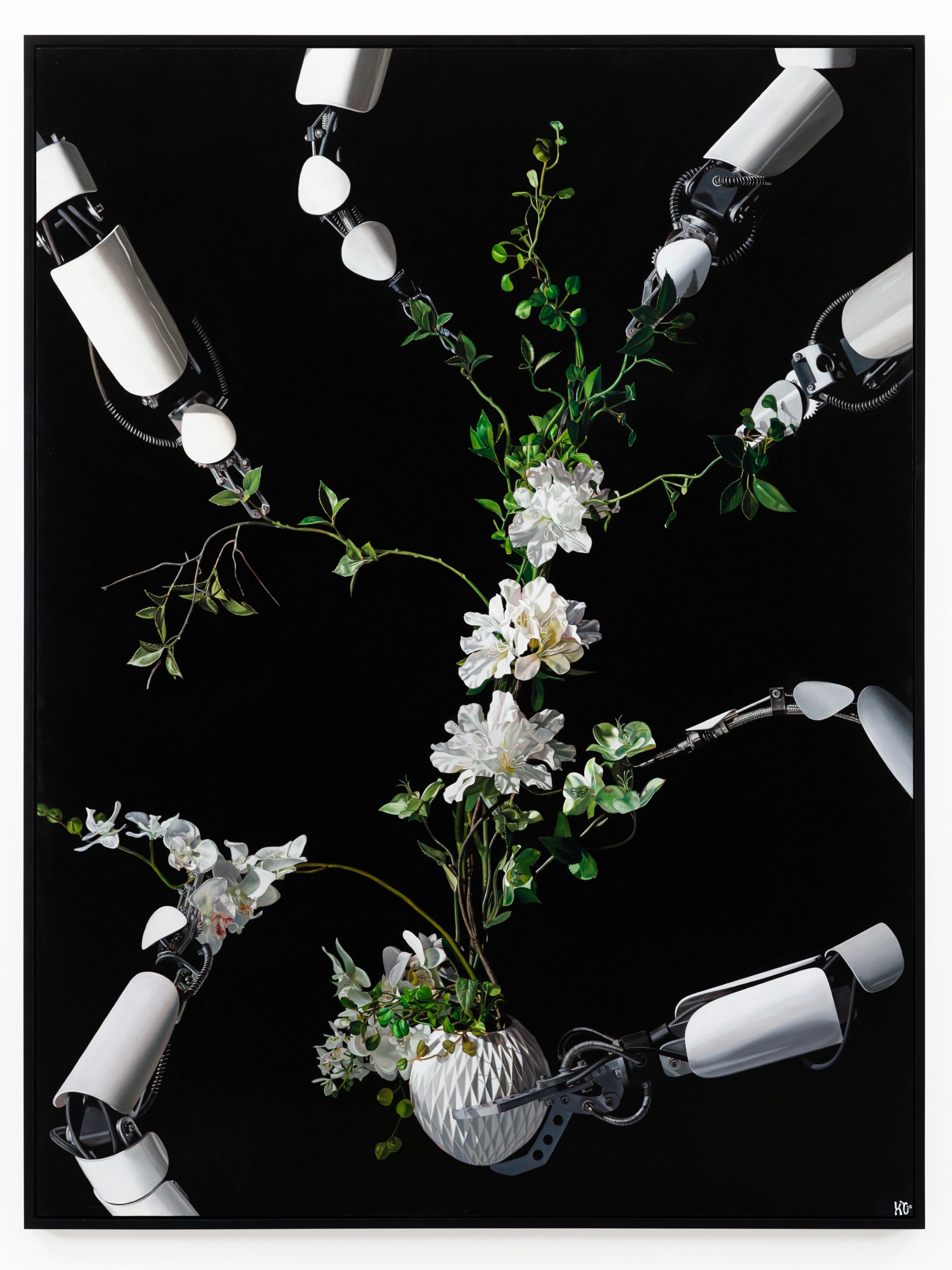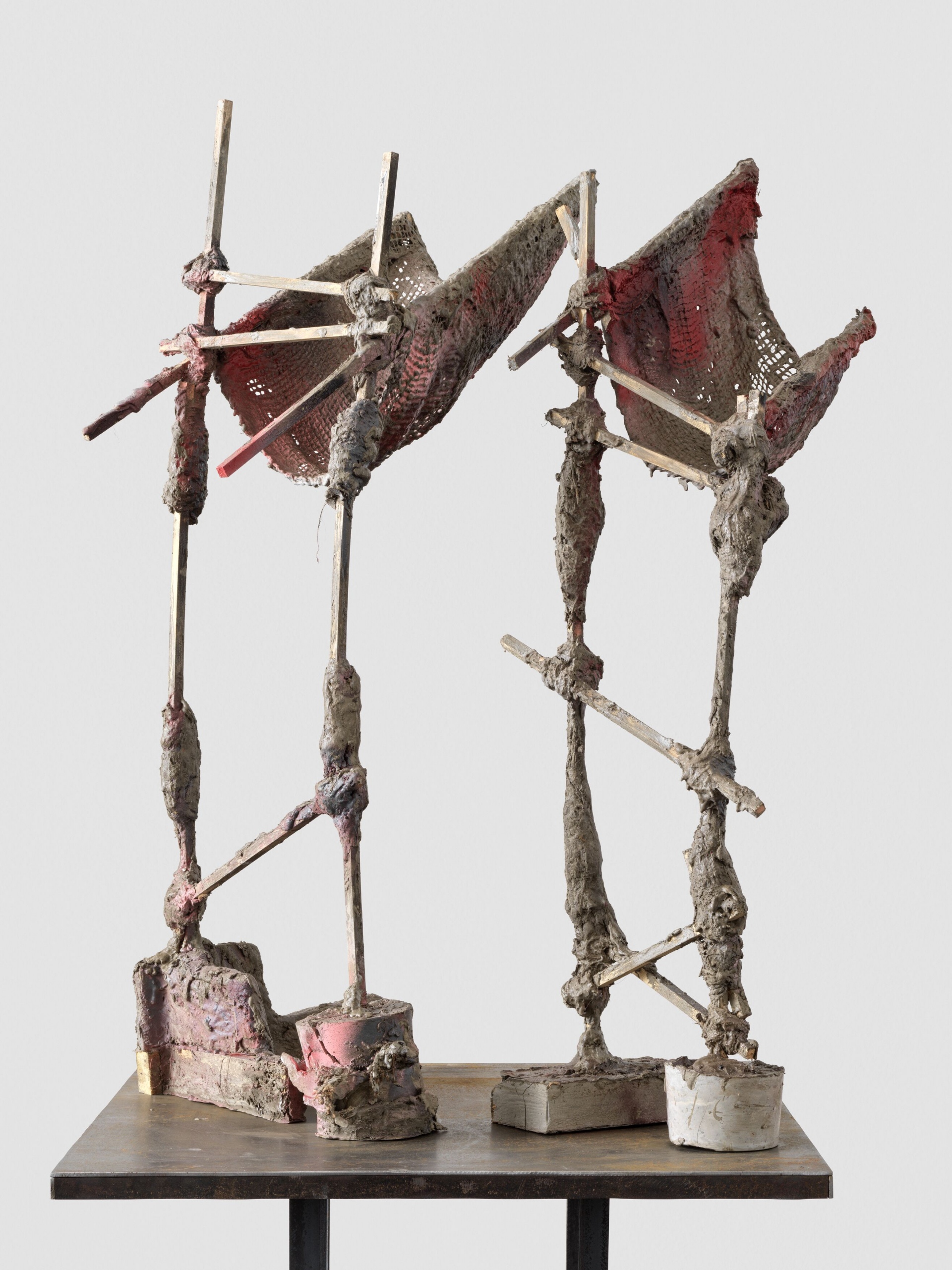 Hauser & Wirth's booth will feature exceptional contemporary works by artists: Mark Bradford, George Condo, Camille Henrot, Jenny Holzer, Rashid Johnson, Glenn Ligon, Angel Otero, Nicolas Party, Pipilotti Rist and Gary Simmons. In George Condo's latest large-scale painting, 'Red Portrait Composition' (2022), the artist continues to examine his form of psychological cubism through abstracted faces and a theatrical red background that reveals the fragmented psyche of his painted subject. In the new painting 'Overpass' (2022), Mark Bradford employs his signature style of archaeological abstraction to explore maps, unpacking social and political systems that objectify and marginalise vulnerable populations. Capturing both subjective and collective historical states, Rashid Johnson's 'Surrender Painting 'No Worries' ' (2022) is part of a new body of work made during the global pandemic, suggesting feelings of acceptance and reconciliation. In Nicolas Party's latest pastel landscape 'Clouds' (2022) – echoing his current solo exhibition at Hauser & Wirth Hong Kong, the clouds, water and reflections symbolise a kind of timelessness, or the continual passage of time.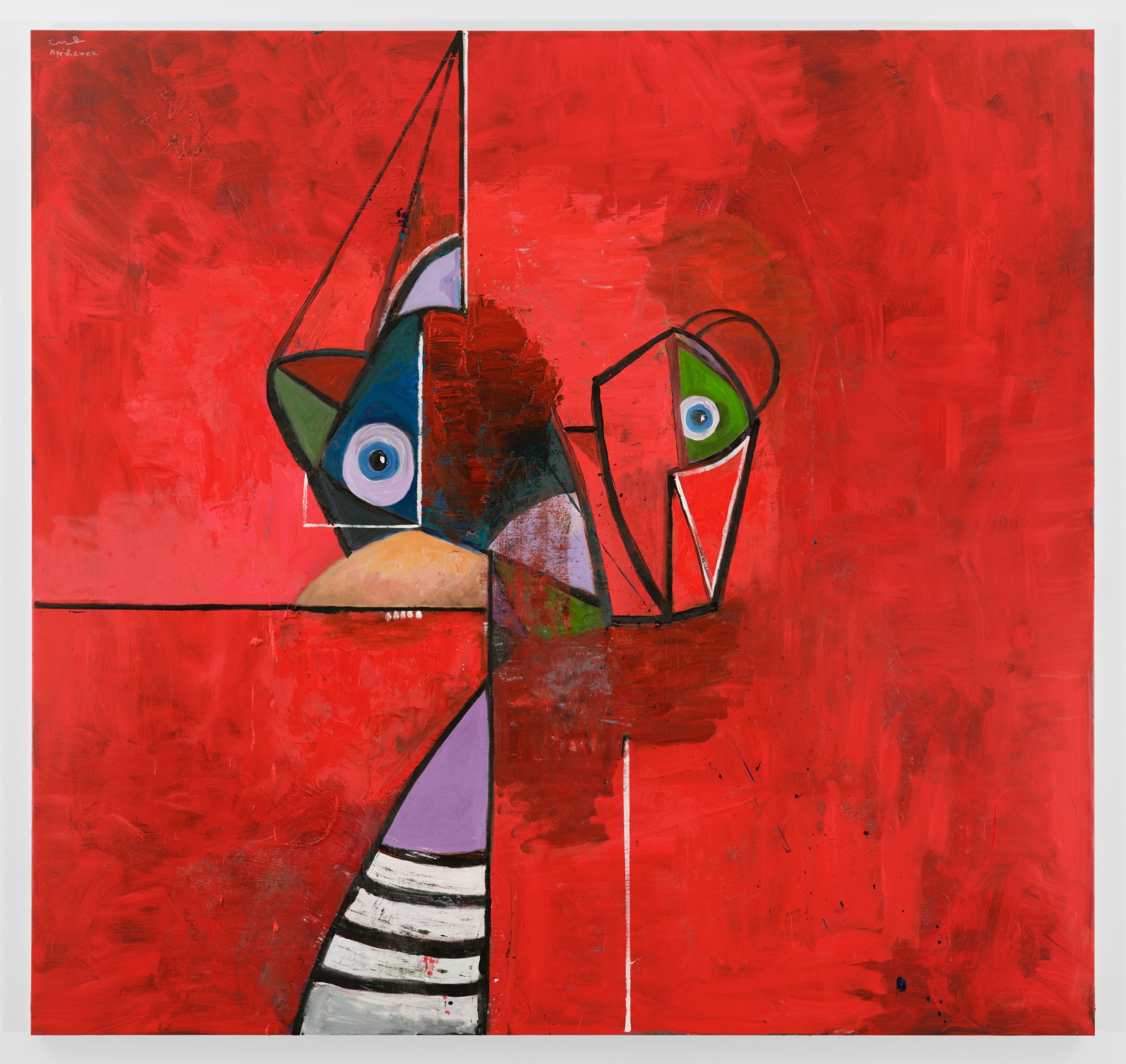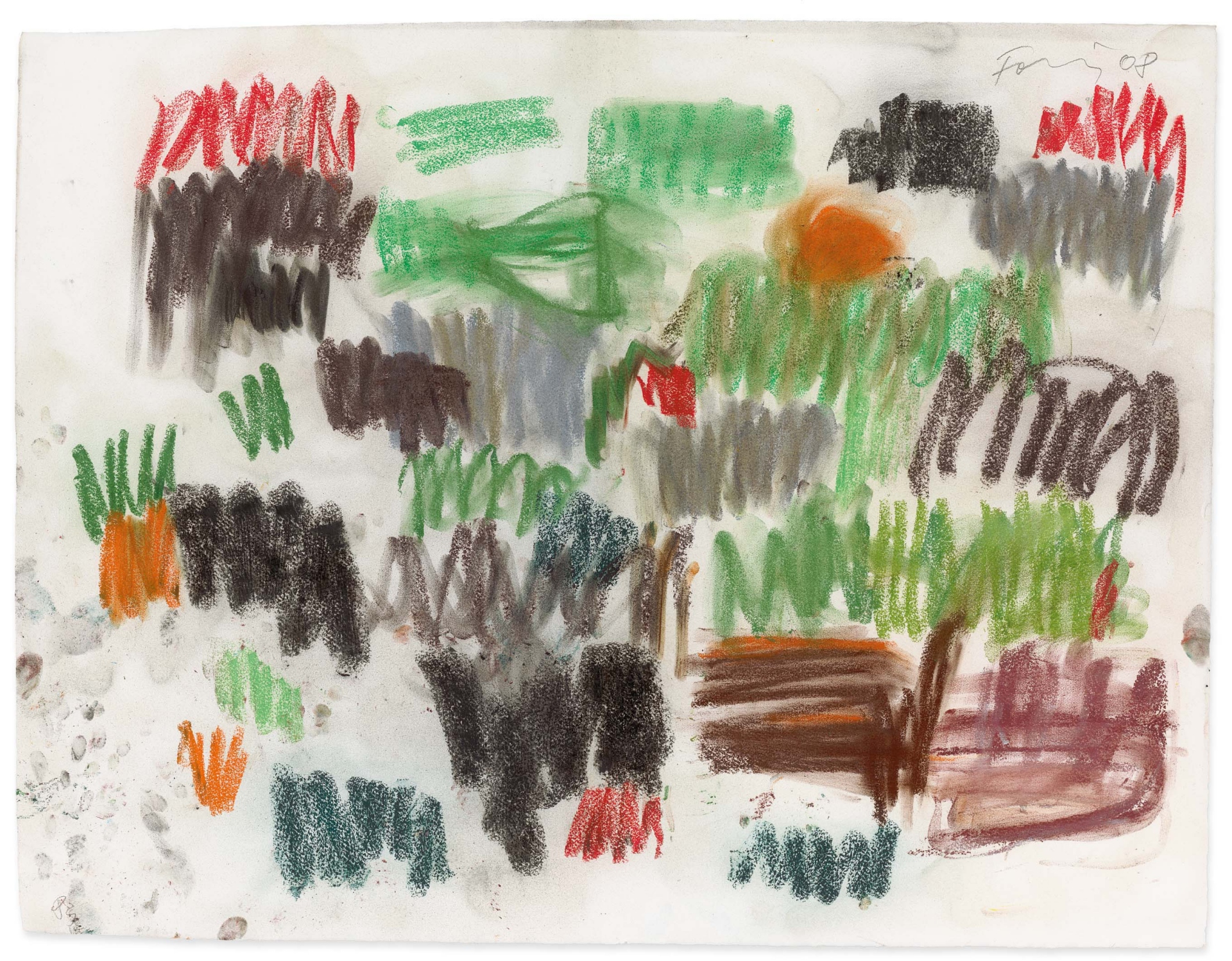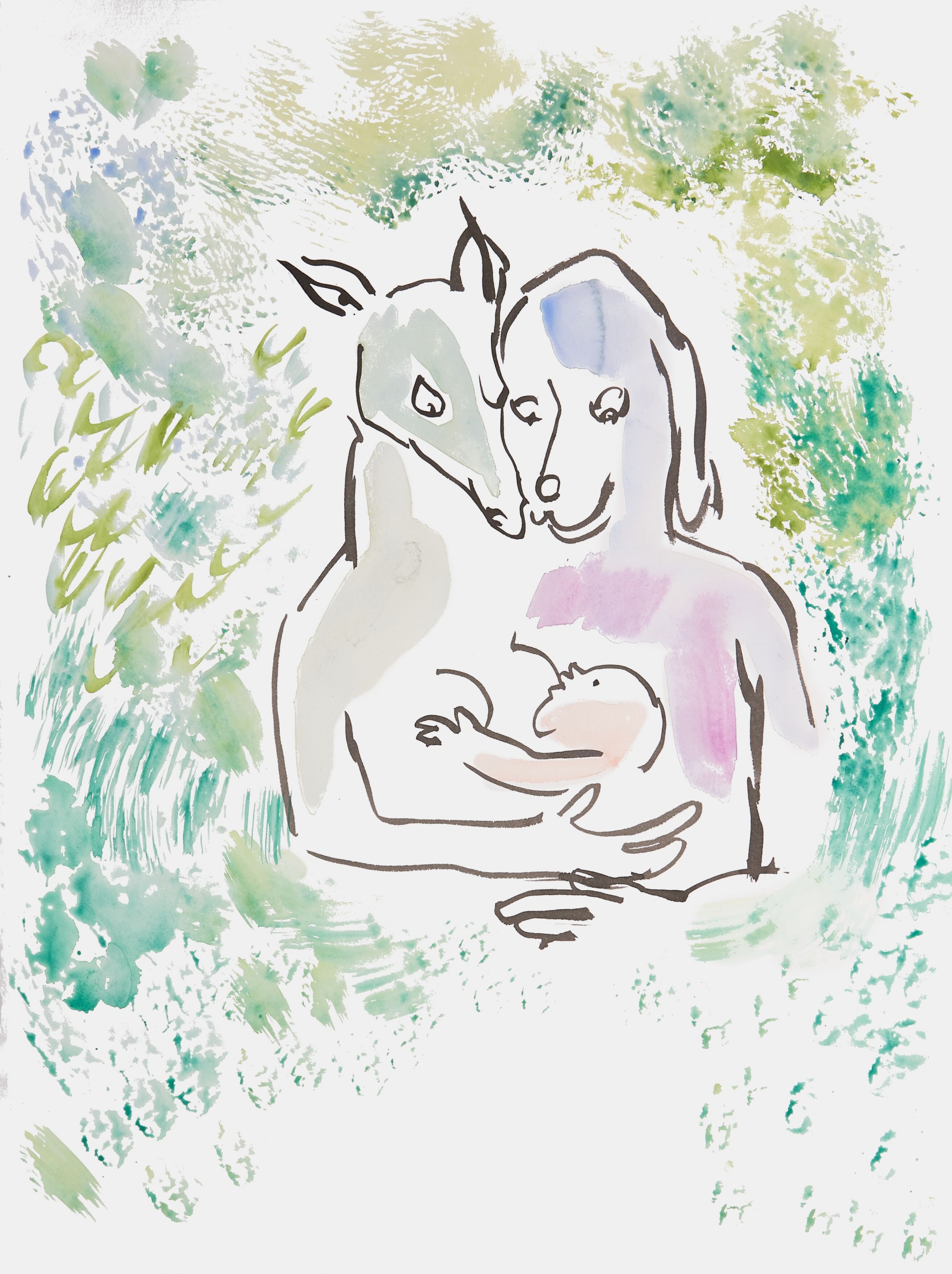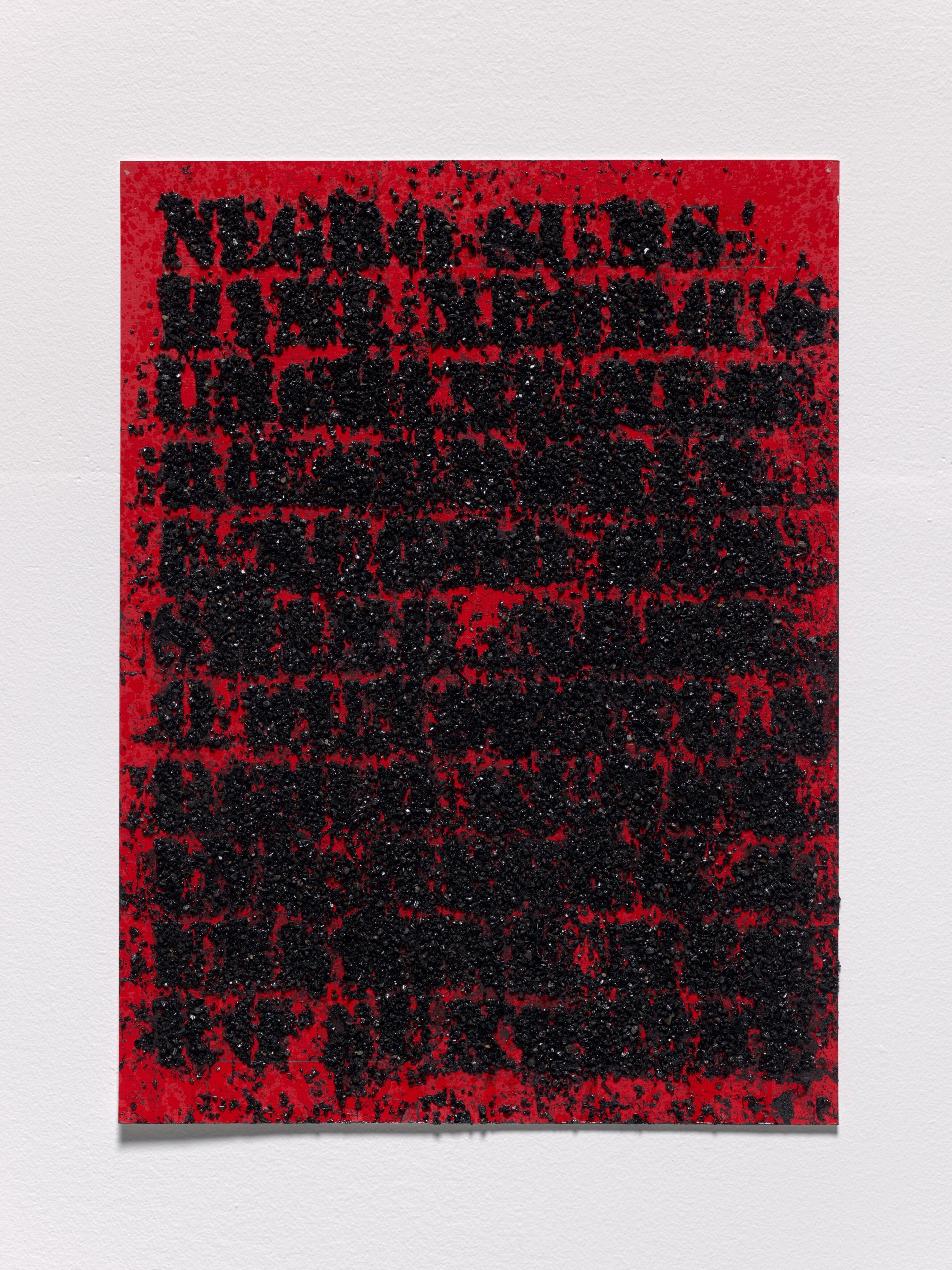 Modern highlights from this year's booth include Louise Bourgeois' 'Gray Fountain' (1970-1971), a compelling example of the artist's emotionally intense and psychologically charged sculptural practice. An ensemble of separate and cylindrical gray marble components form a subtle incline and appear to face simultaneously toward and away from one another, creating a sense of tension, movement and dynamism. Philip Guston's 'Untitled (Outsider)' (1972) is from his most acclaimed series of work, which marked a turning point not only in the artist's oeuvre but within the history of American art. Consisting of a highly symbolic self-portrait as a coffee mug with two masked figures that the artist referred to as 'hoods' – Guston's most recognizable motifs – the work grapples with the human and everyday aspects of evil. Jason Rhoades is best known for his large-scale multimedia installations exploring concepts of labour, capital, materiality, modernism, performance, and process. The artist's idiosyncratic installations draw on the history of assemblage, incorporating a wide range of objects, including products of mass culture which Rhoades combined with handmade objects and personal items with autobiographical significance. 'NOM Korean Bedroom Idol' (2006), hung in Rhoades' bedroom at his studio near Los Angeles' Koreatown neighbourhood, where he was living and working at the time. This is Rhoades' only known artwork using a found neon sign, which he acquired from a karaoke bar near his studio that he frequented.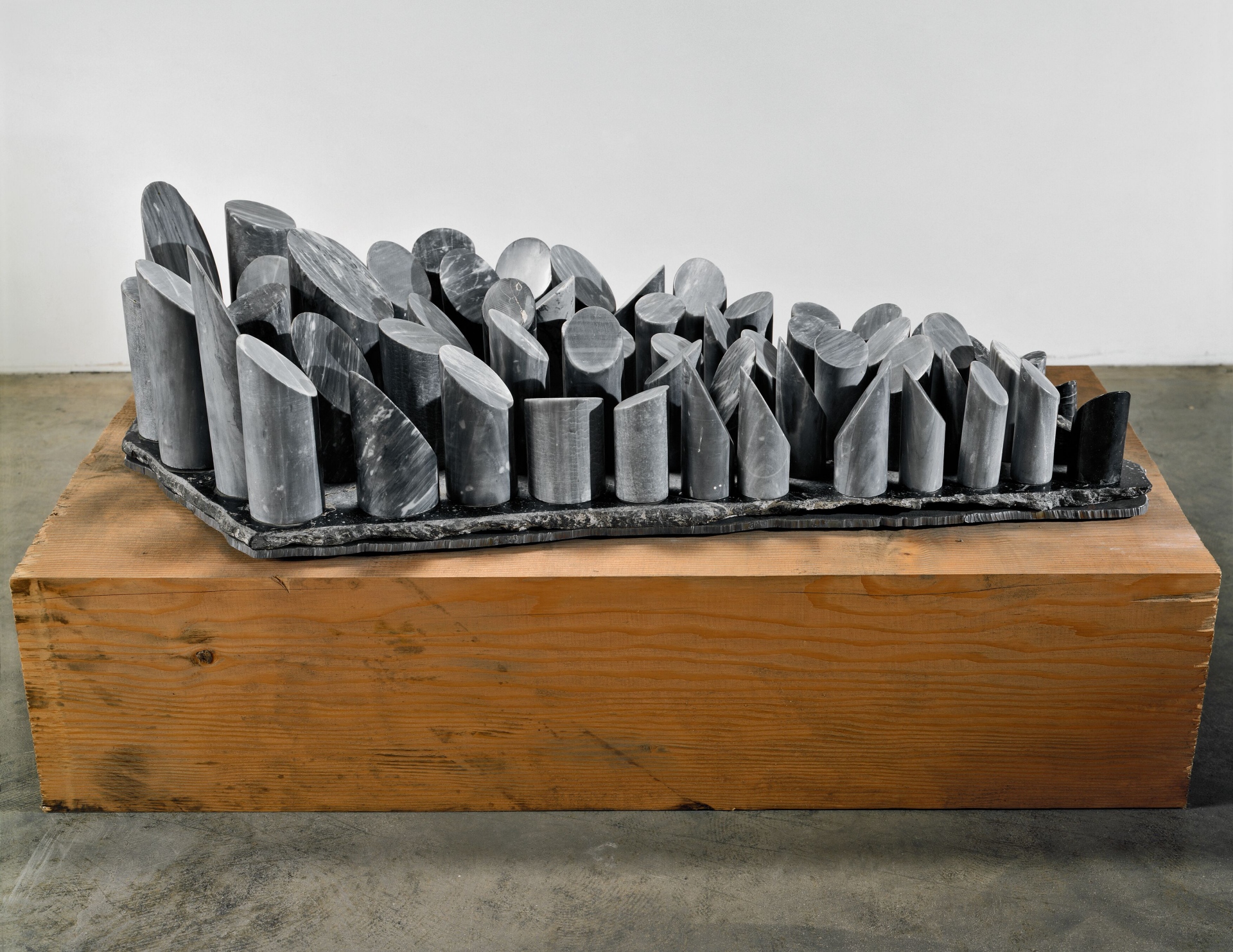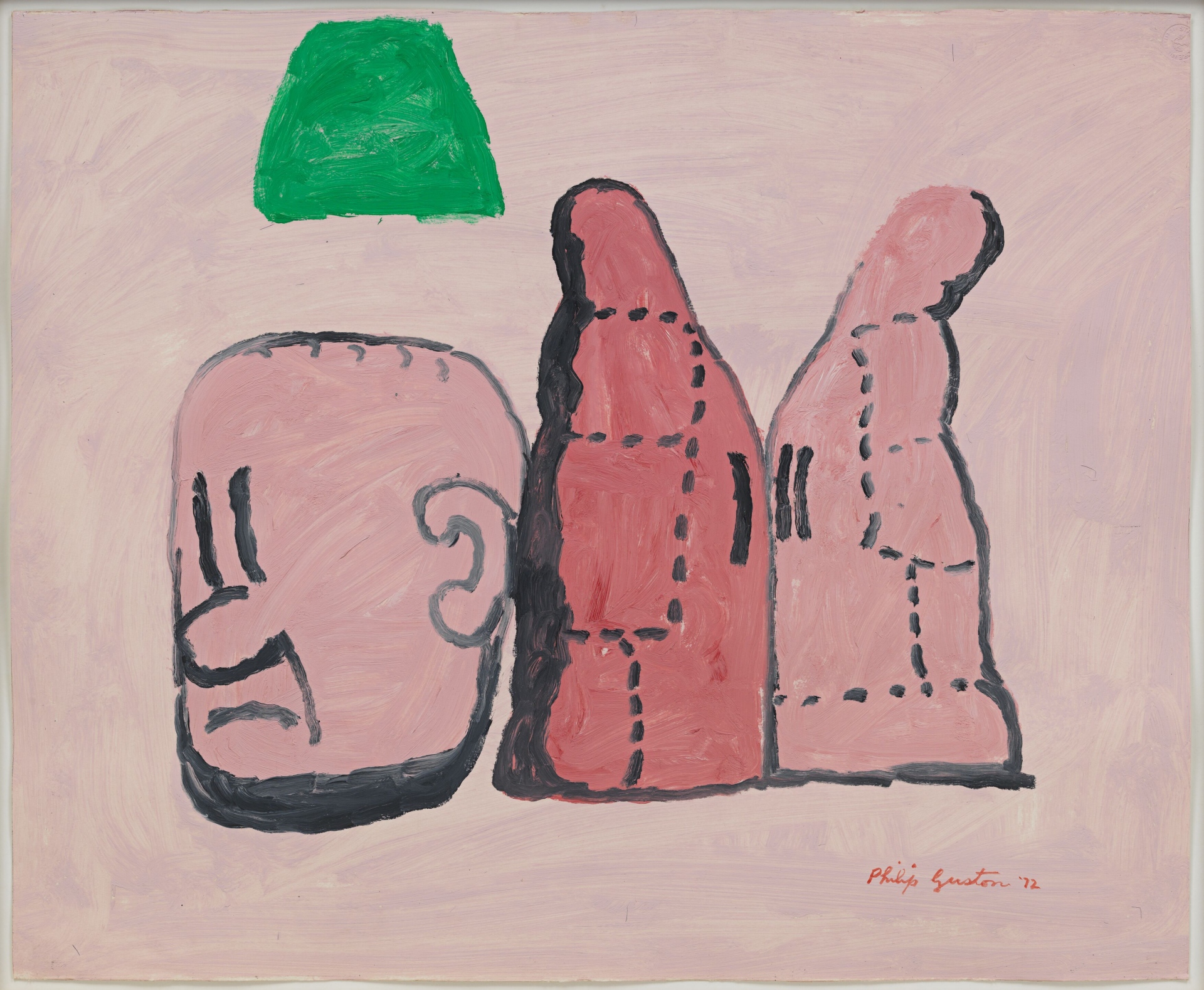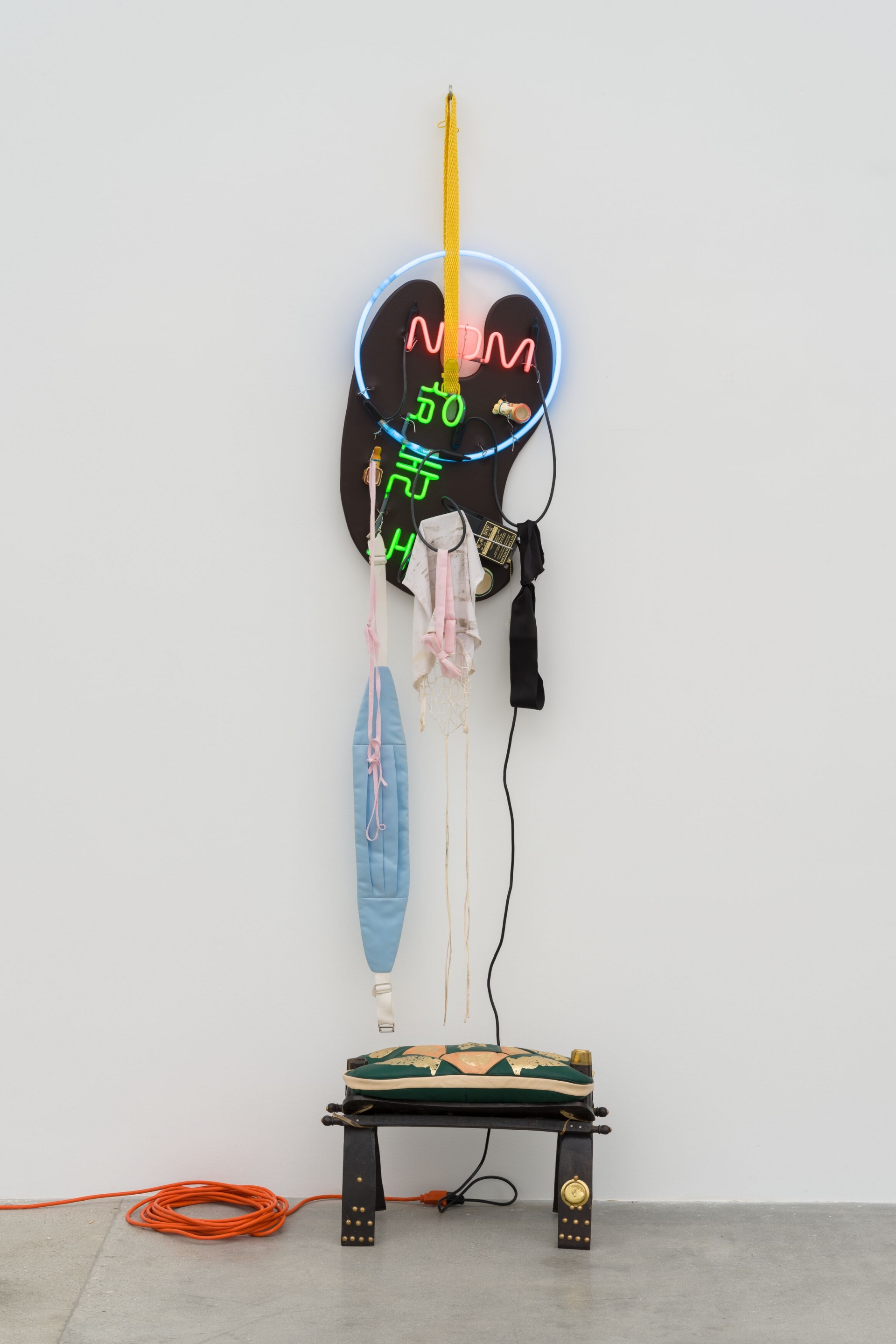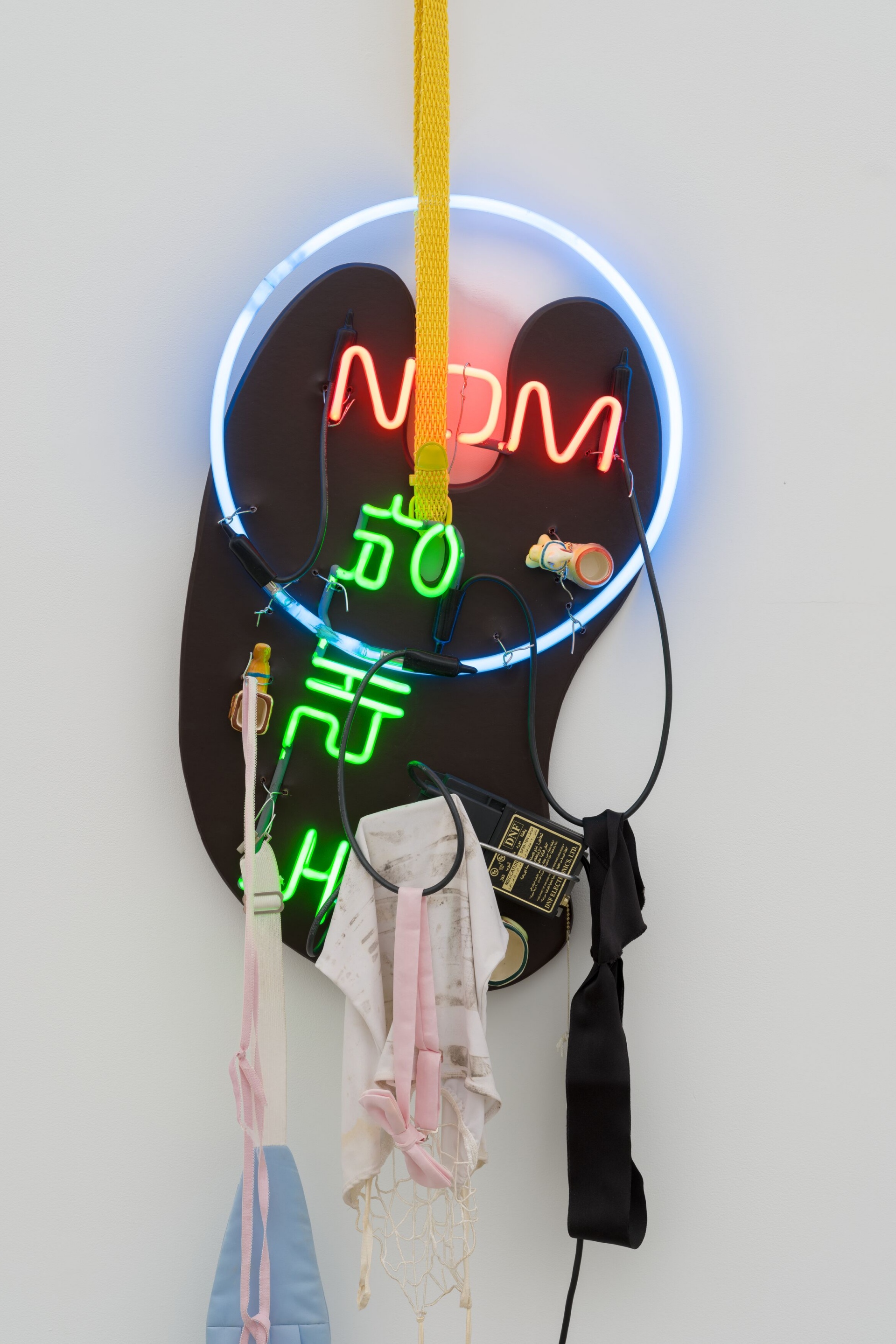 In Hong Kong, coinciding with the fair, Nicolas Party's first solo exhibition in Hong Kong 'Red Forest' is on view at Hauser & Wirth until 24 September with 13 new pastel landscapes and portraits, illuminating nature's complex and often inextricable ties with humanity. Meanwhile, Pipilotti Rist is taking over the entirety of Tai Kwun Contemporary galleries and beyond for her major solo exhibition 'Behind Your Eyelid', on view until 27 November. Rist's signature moving image installations—highly immersive, deeply sensual, and remarkably insightful—wrap visitors with a virtual hug of sounds, colours and moving images.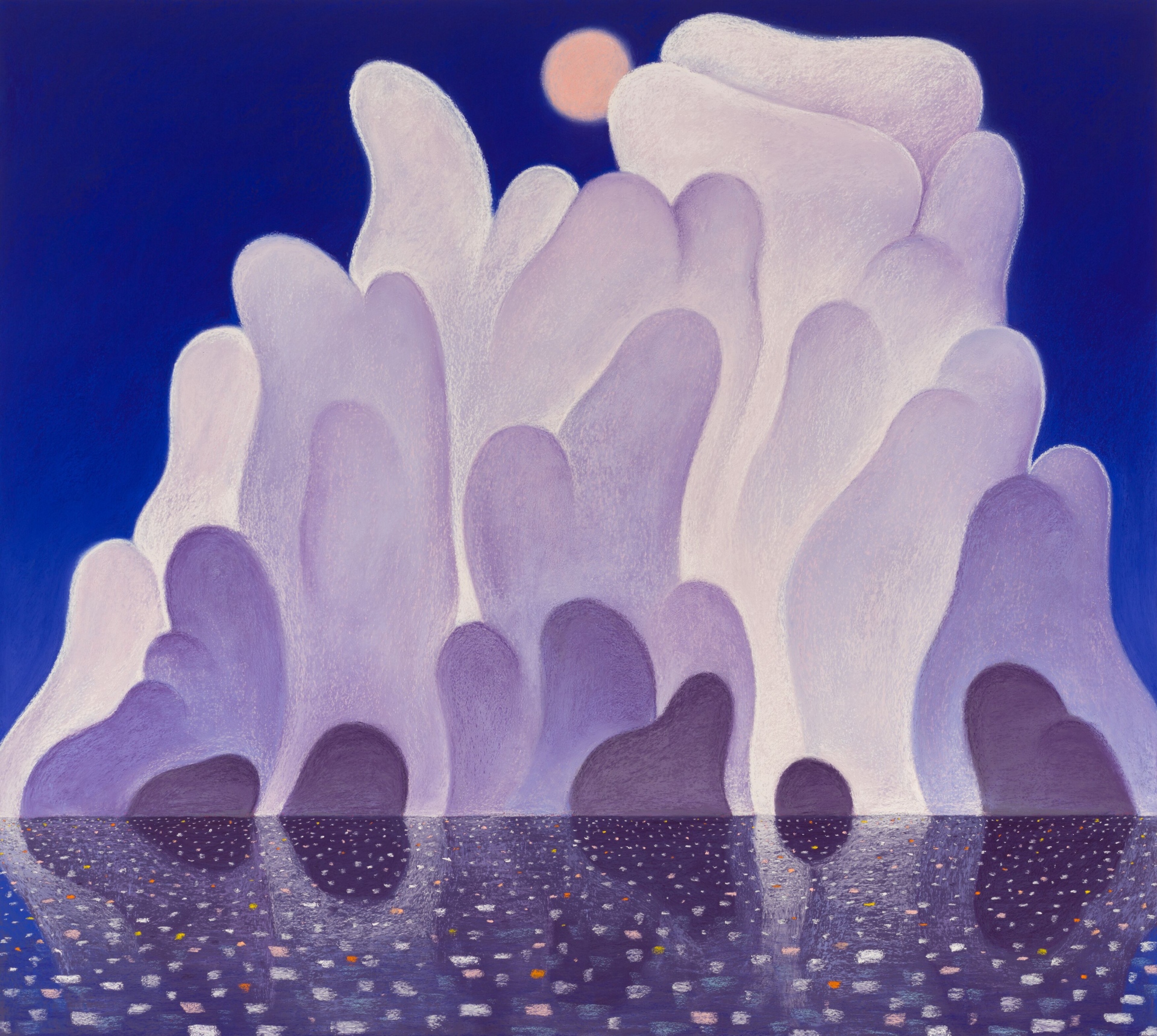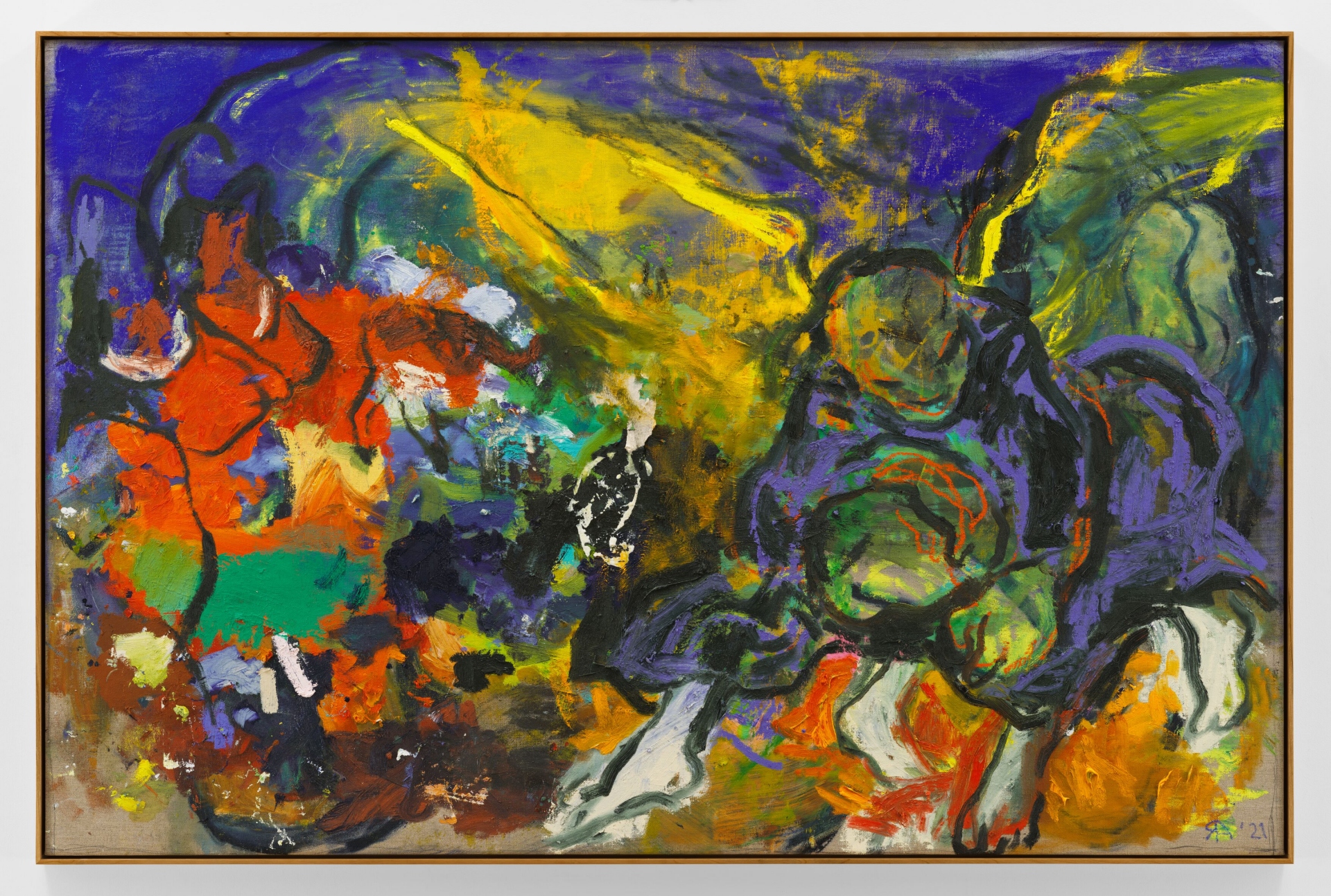 As well, Hauser & Wirth Artists at Busan Biennale 2022 will showcase from 3 September - 6 November 2022. Phyllida Barlow and Mika Rottenberg will be showing at Busan Biennale 2022, themed 'We, on the Rising Wave'. For more than 50 years, British artist Phyllida Barlow has taken inspiration from her surroundings to create imposing installations that can be at once menacing and playful. Barlow's restless invented forms stretch the limits of mass, volume and height as they block, straddle and balance precariously. The audience is challenged into a new relationship with the sculptural object, the gallery environment and the world beyond. Phyllida Barlow will present her large-scale sculpture 'untitled: catcher ii; 2020' (2020). In sombre gray colours with sagging cement-coated 'sails', 6m x 6m x 5m in size, Barlow's works conquer the space as if they led a life of their own. They invite viewers to reconsider spaces, perceive volume, and hear the language of architecture. Meanwhile, Argentina-born, New York-based artist Mika Rottenberg is devoted to a rigorous practice that combines film, architectural installation and sculpture to explore ideas of labour and the production of value in our contemporary hyper-capitalist world.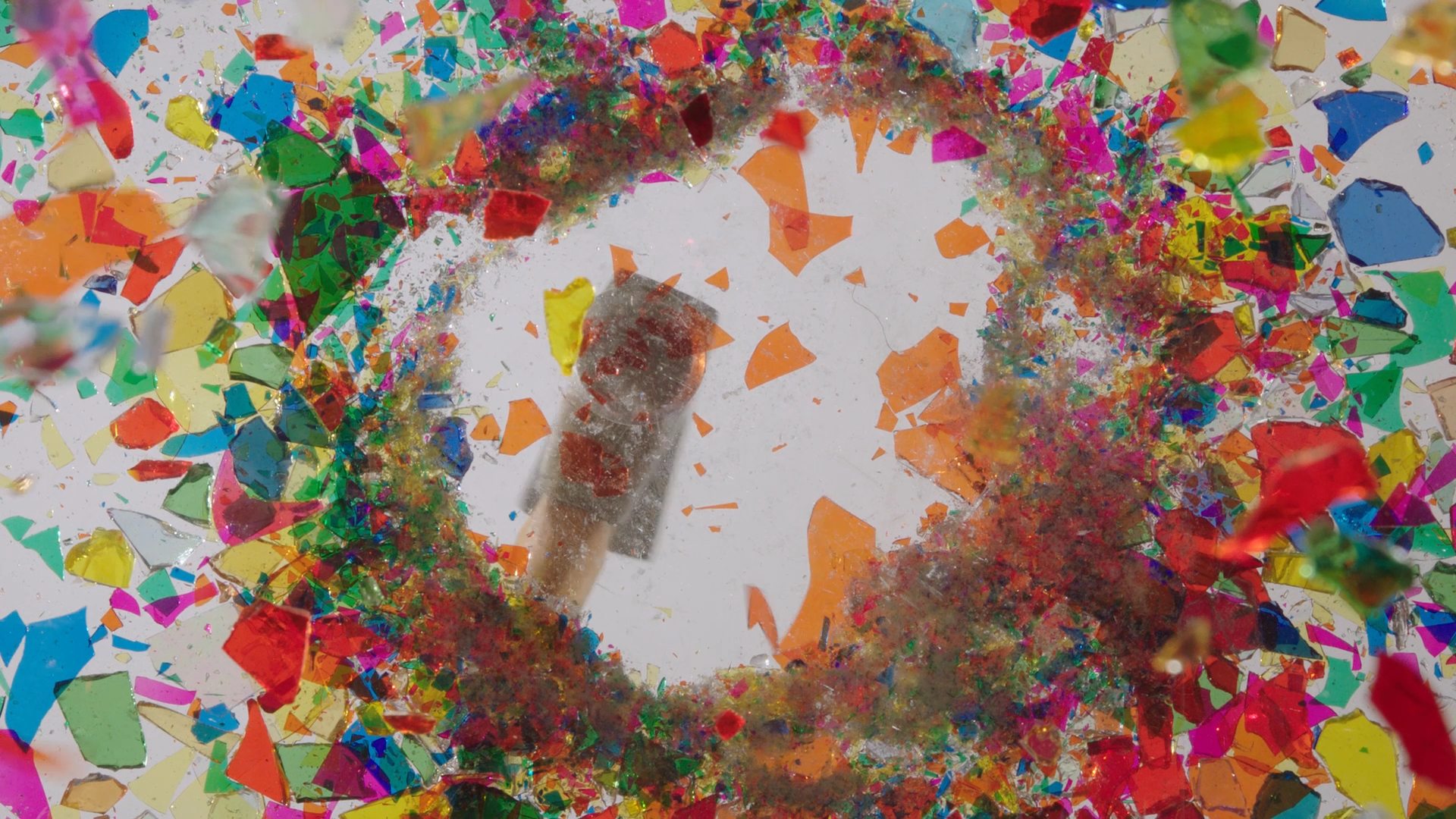 Busan Biennale will hold the South Korean premiere of 'Remote' (2022) in the autumn, Mika Rottenberg's first feature-length film made in collaboration with Mahyad Tousi. Created during the covid-19 pandemic, 'Remote' is set in a post-pandemic near future. Unoaku (Okwui Okpokwasili) and four other women living in different parts of the world—all of them fans of a popular South Korean dog-groomer-performer (Joony Kim)—discover a mysterious portal hidden in each of their homes with universe-altering consequences. Rottenberg's 'Spaghetti Blockchain' (2019) will also be on view for the duration of the Busan Biennale. Examining how humans manipulate and comprise matter, this film juxtaposes footage of Tuvan throat singers whose voices reverberate across the Siberian prairie with the electronic hum of the Large Hadron Collider, which Rottenberg filmed while she was a guest artist at CERN. Meanwhile, a hexagonal corridor spins to reveal scenes that evoke ASMR videos, like a hand that slices and a gelatin roll with a hot knife.