Stephen Friedman Gallery represents exceptional emerging and mid-career artists from around the world. Since its inauguration in 1995, the gallery has been based in Mayfair on Old Burlington Street. The gallery now has three spaces in which it hosts solo and group exhibitions throughout the year. Additional works can be viewed by appointment in private rooms and office spaces. There is also a facility to exhibit outdoor sculpture in a landscaped private garden.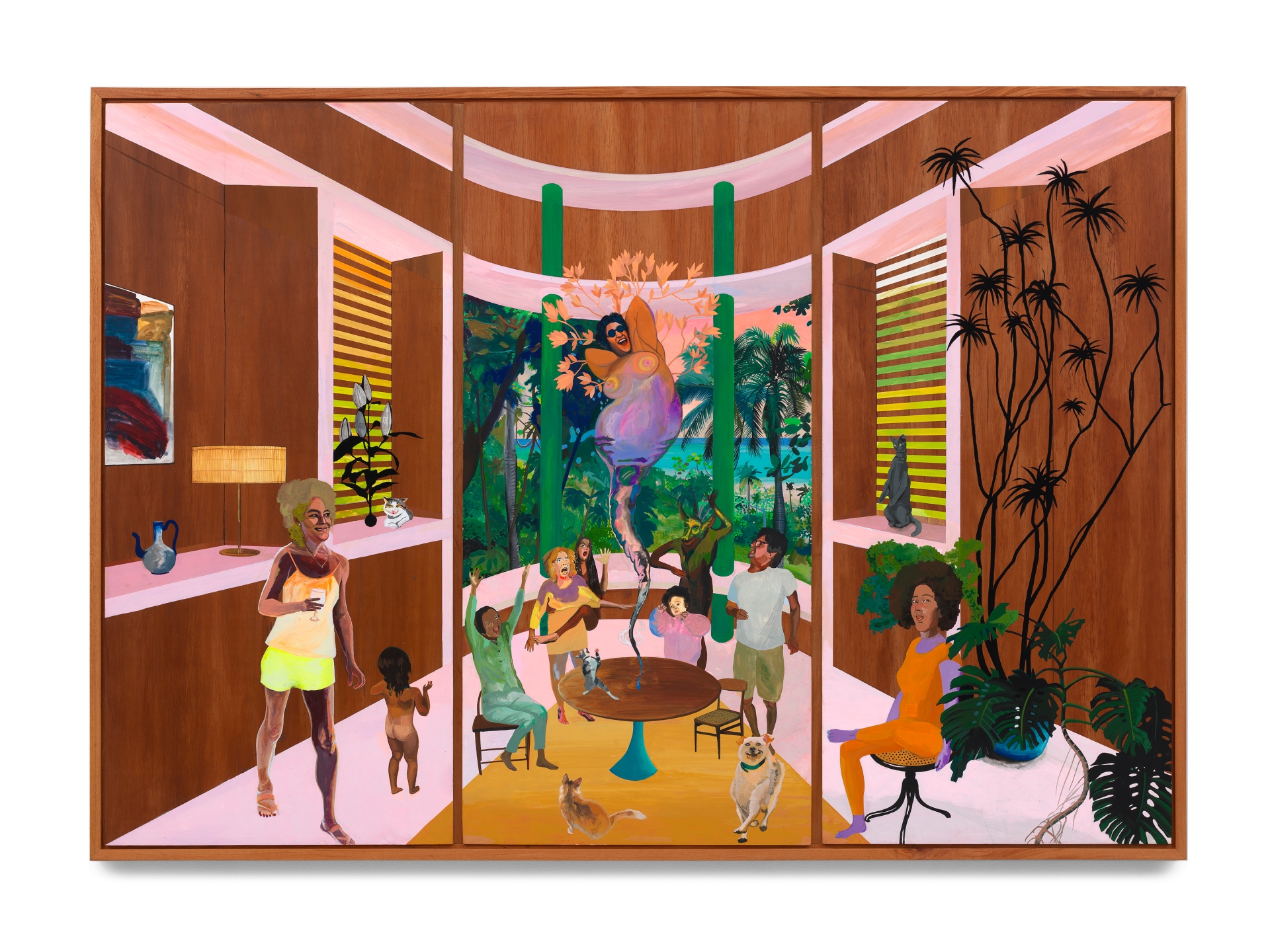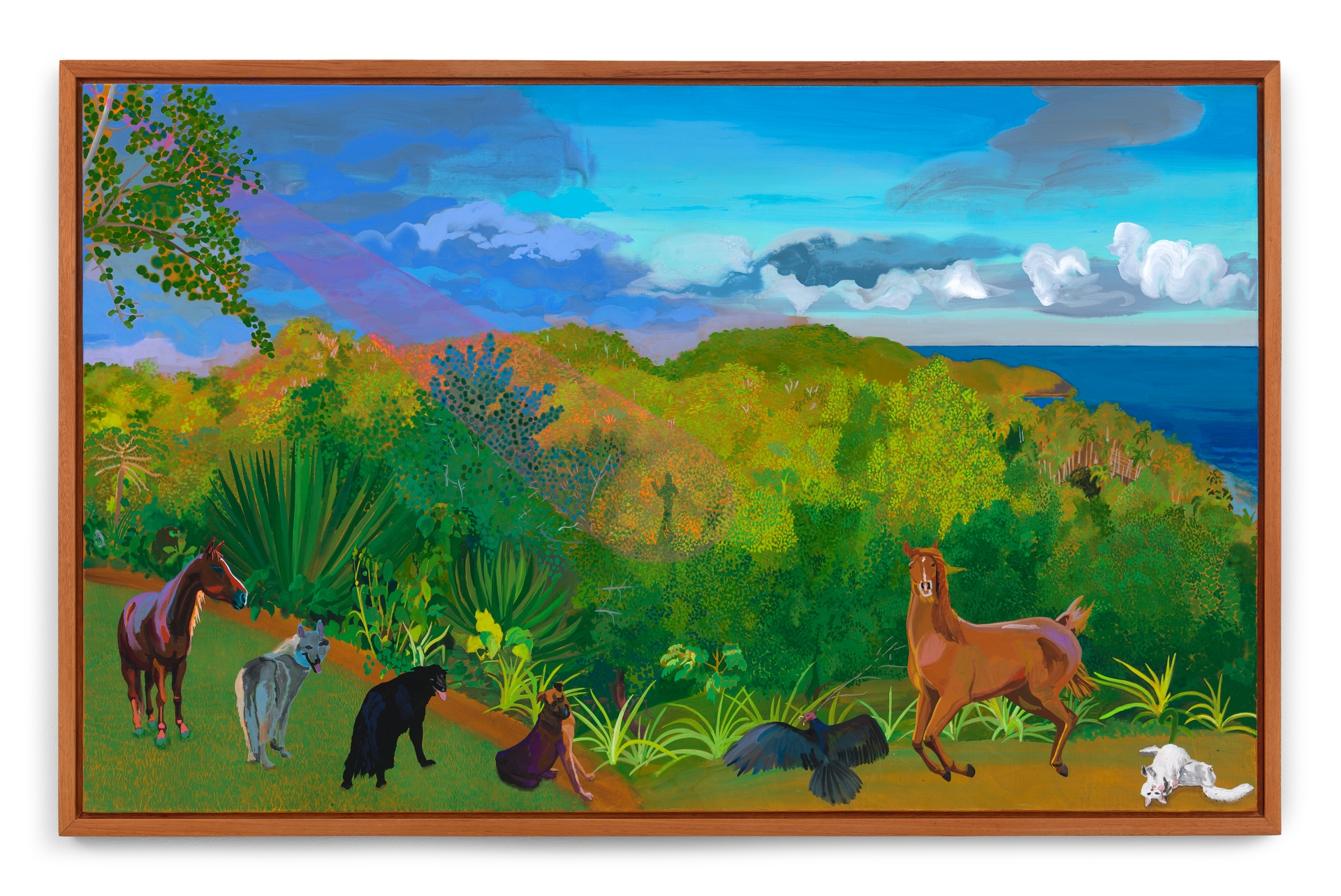 From 16th March until 14th April, the gallery presents Dominican artist Hulda Guzmán's first solo exhibition in the UK. Meet Me in The Forest brings together a body of vibrant new paintings centered on her immediate surroundings in Samaná. Combining modernist interiors with lush foliage, the works conjure a sense of harmony between human and natural worlds. Often mythical and dreamlike in appearance, Guzmán's paintings playfully capture nature with a cast of imaginary creatures, children, and animals. Though human figures drive her narratives, Guzmán prompts the viewer to recognise nature as a protagonist: the artist is accompanied by a cat on the flute while she paints; dogs line the foreground of a coastal landscape; and cocks dance in a garden.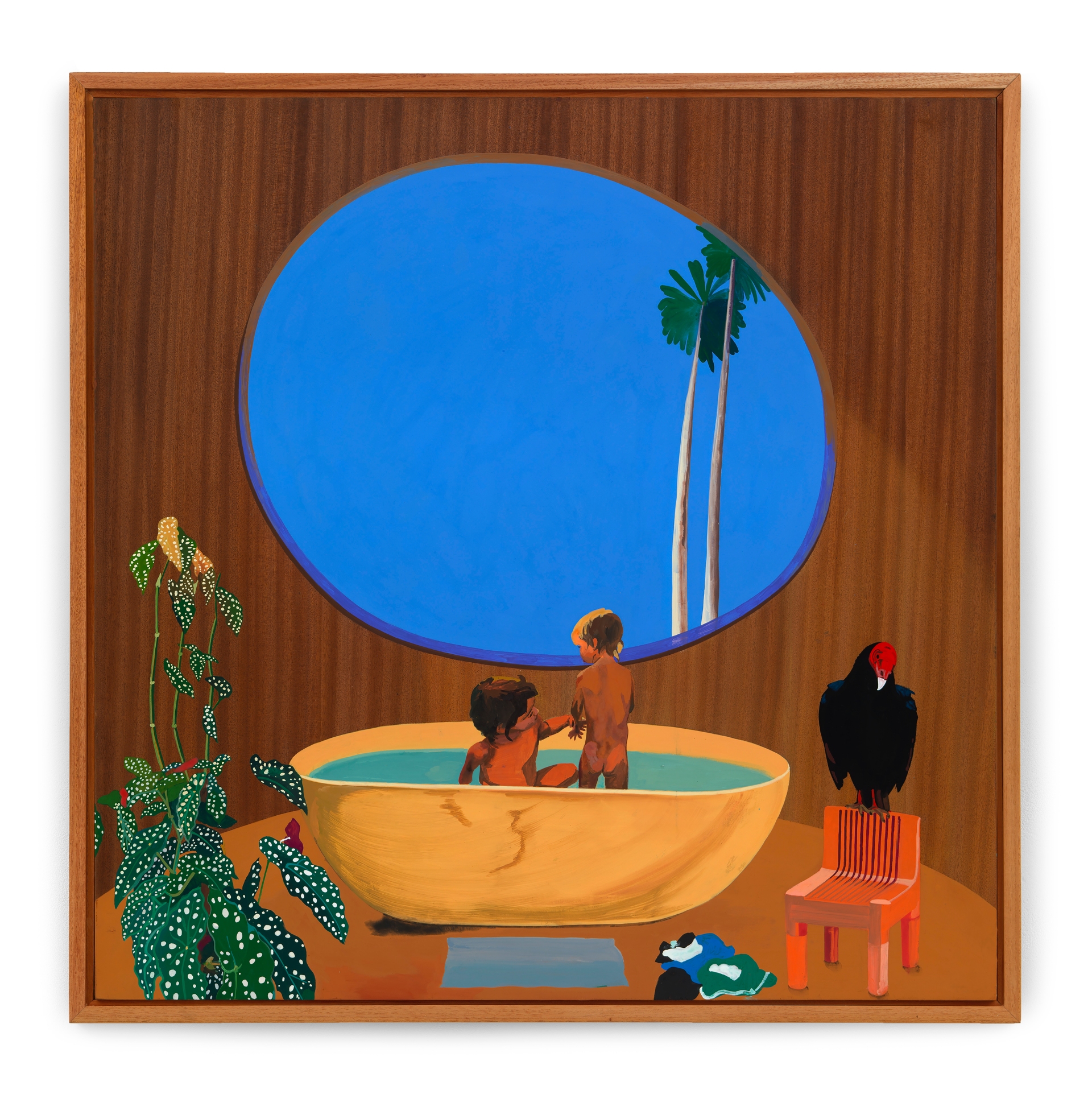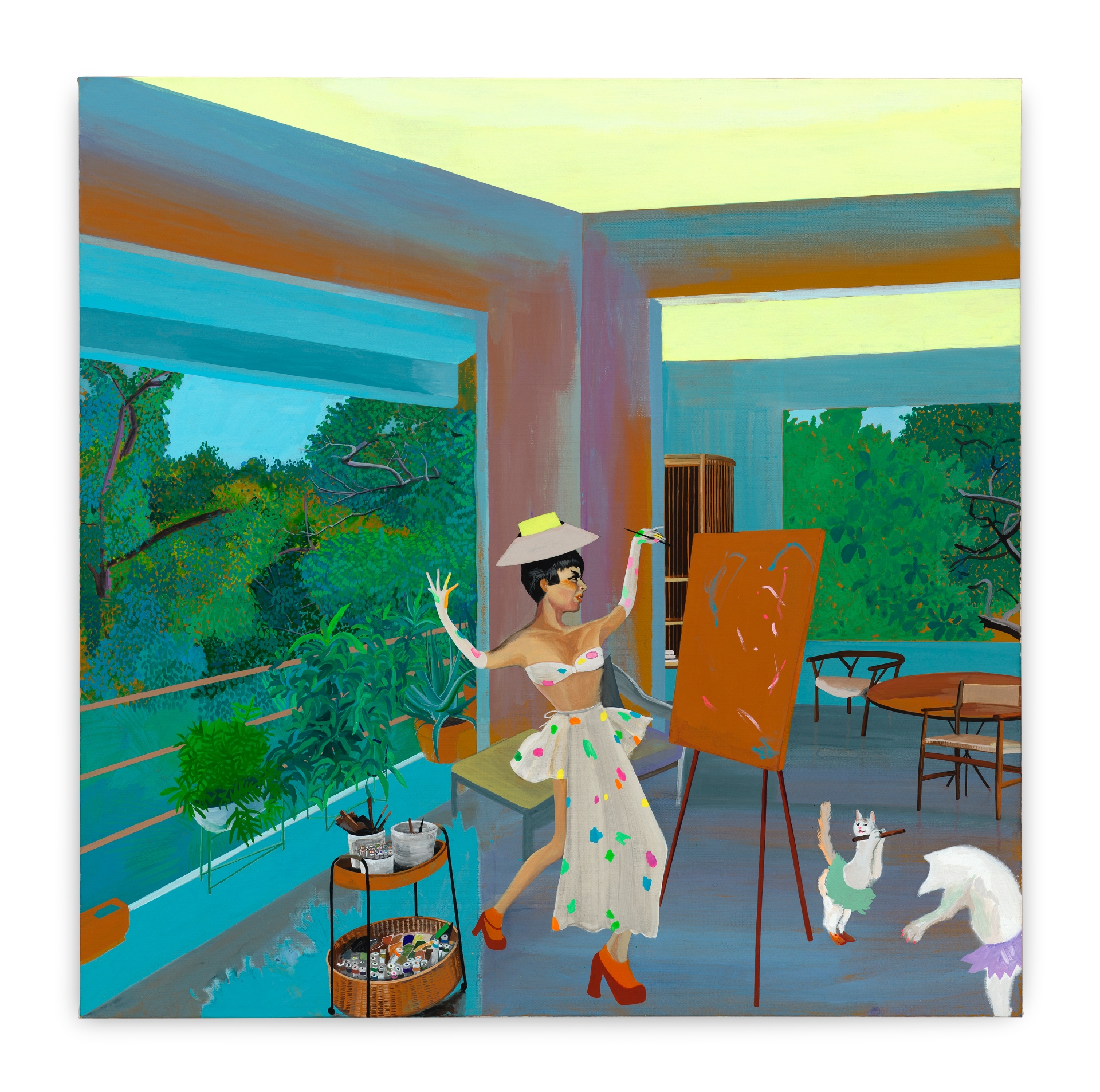 With elements of surrealism, Mexican muralism, and Caribbean folk traditions, Guzmán's cho the paradisial styles of Henri Rousseau and Paul Gauguin. Her technicolour paintings reveal a utopia where humans embrace the spirit of the natural world. Guzmán explains, "I feel that being in nature connects us to the deeper wisdom of life which is ever present and only asks to be lived and recognised within our own hearts. I seek to feel like an instrument of nature, especially when I am painting." Frequently, Guzmán's paintings nod to humanity's role within a vast ecosystem; towering trees dwarf her subjects, and lightning and encroaching plants evoke the power of nature. Guzmán's fantastical scenes depict loud and lively moments as well as those that are quiet and contemplative. 'Jusqu'ici Tout Va Bien', which shows a smiling motorcyclist holding onto her hat as she is trailed by cantering horses, captures feelings of freedom and joy in the natural world. Meanwhile, 'Verdecito' portrays an intimate domestic scene as children bathe together under the watchful eye of a large bird.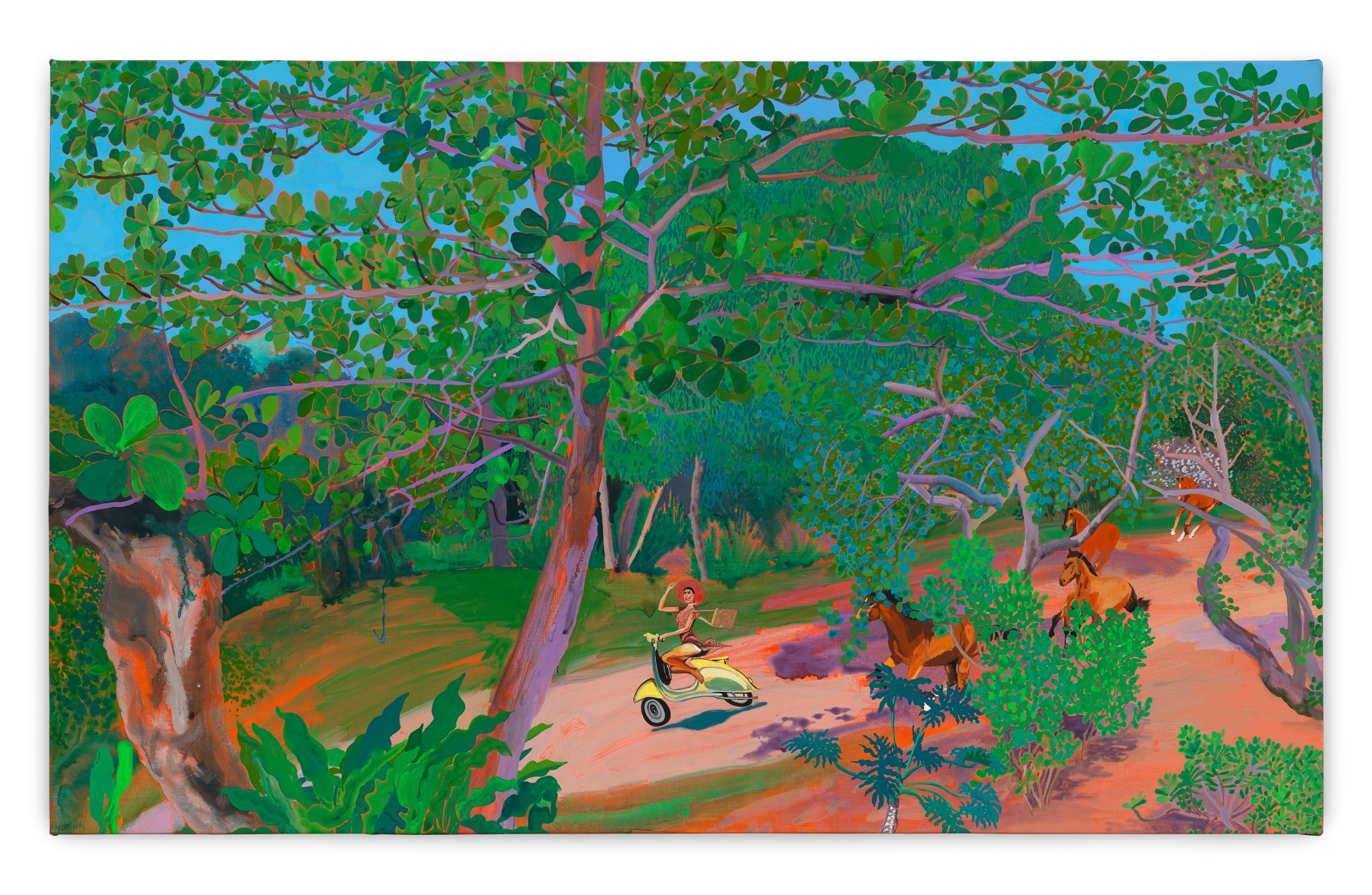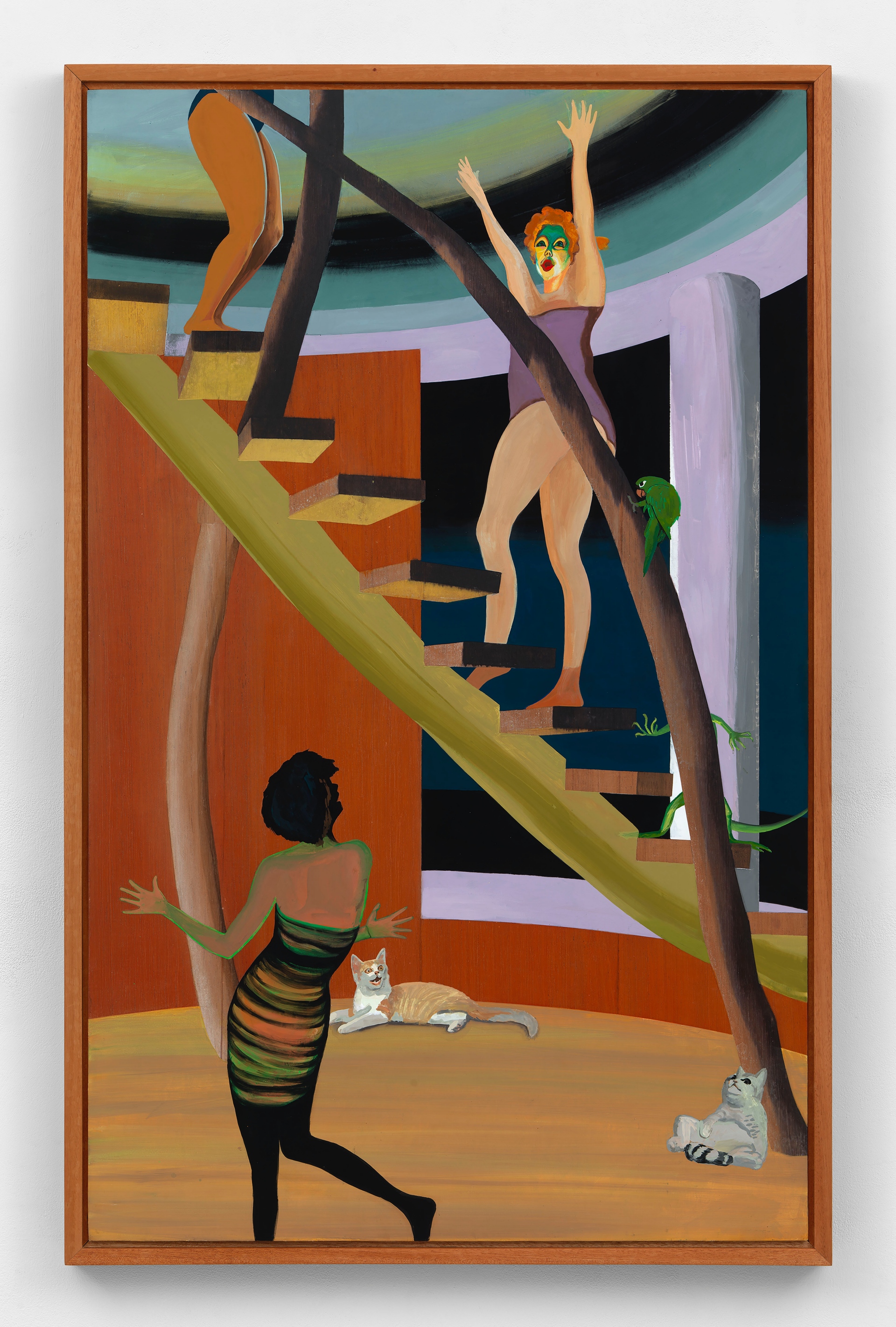 Guzmán often employs wood as a surface for her paintings, allowing textured grain to blend with leaves and skin. She describes these as "a celebration of nature." On the other hand, they question our own nature as creators of our 'reality' and examine the manifested world in relation to and reflection of the inner world.