But the recently debuted – The Arc – by design firm IBUKU Studio has exceeded all expectations in its newest building on campus at the world-renowned Green School Bali, entering a new era with this organic architecture. It's even more impressive knowing that the purpose of the building is to inspire and engage young minds and raise the bar on sustainable education. To leave nothing to chance, IBUKU collaborated with Jörg Stamm and Atelier One to create this intricate bamboo structure, employing one of nature's greatest strategies. The structure has achieved geometric strength through curving surfaces while generating a massive volume that still manages to appear delicate. Truly advocating green, the project also emphasizes the firm's devotion to bamboo as a construction material, highlighting its durability, malleability, as well as its beauty.
It is ingeniously constructed from a series of intersecting 14-metre-tall bamboo arches, spanning 19 meters, interconnected by anticlastic gridshells which derive their strength from curving in two opposite directions. "Embarking on a design never before executed required some bravery and optimism," says Rowland Sauls, project architect at IBUKU. "We were creative and stubborn enough to research and develop the answers needed for the success of the project."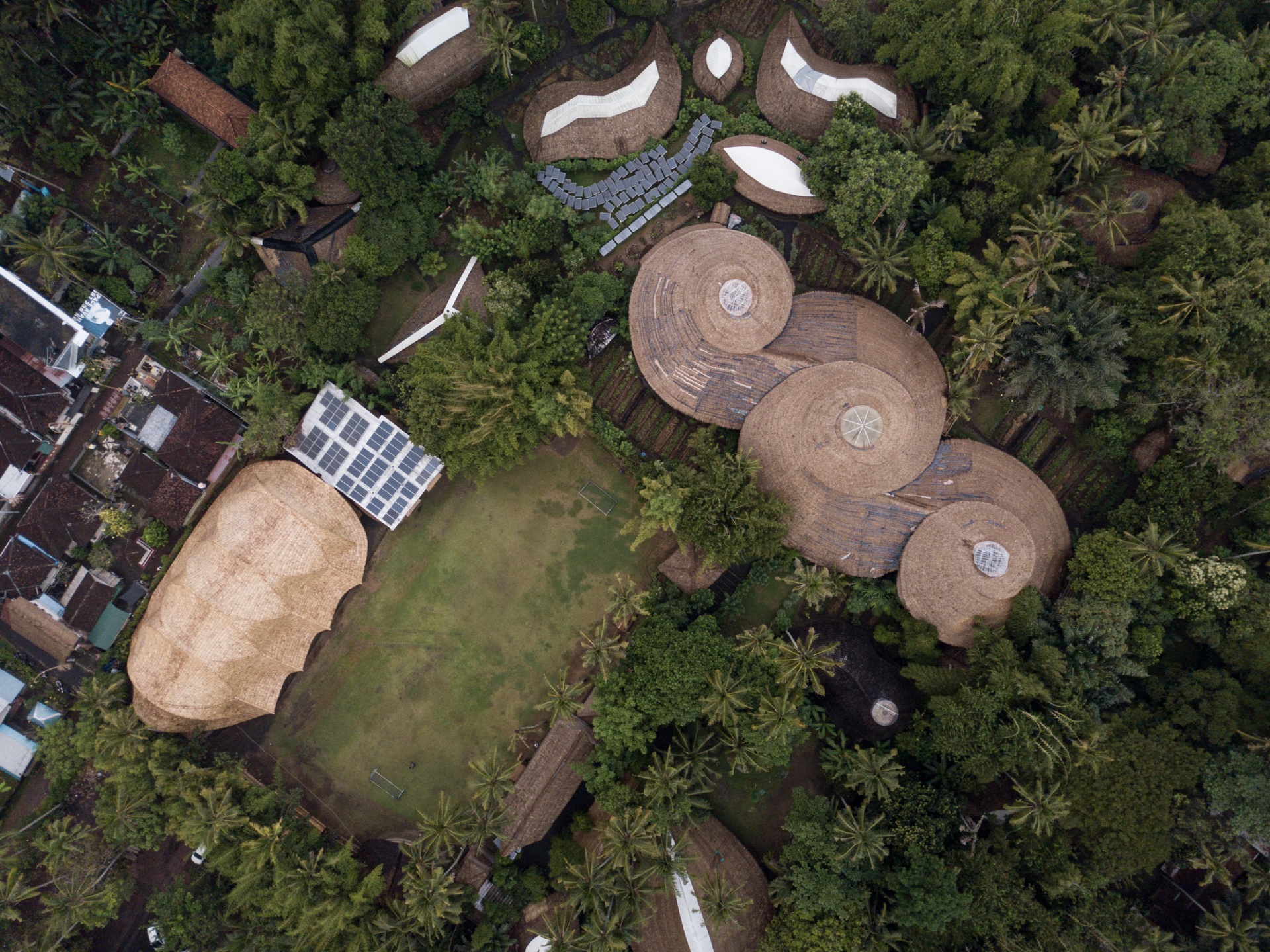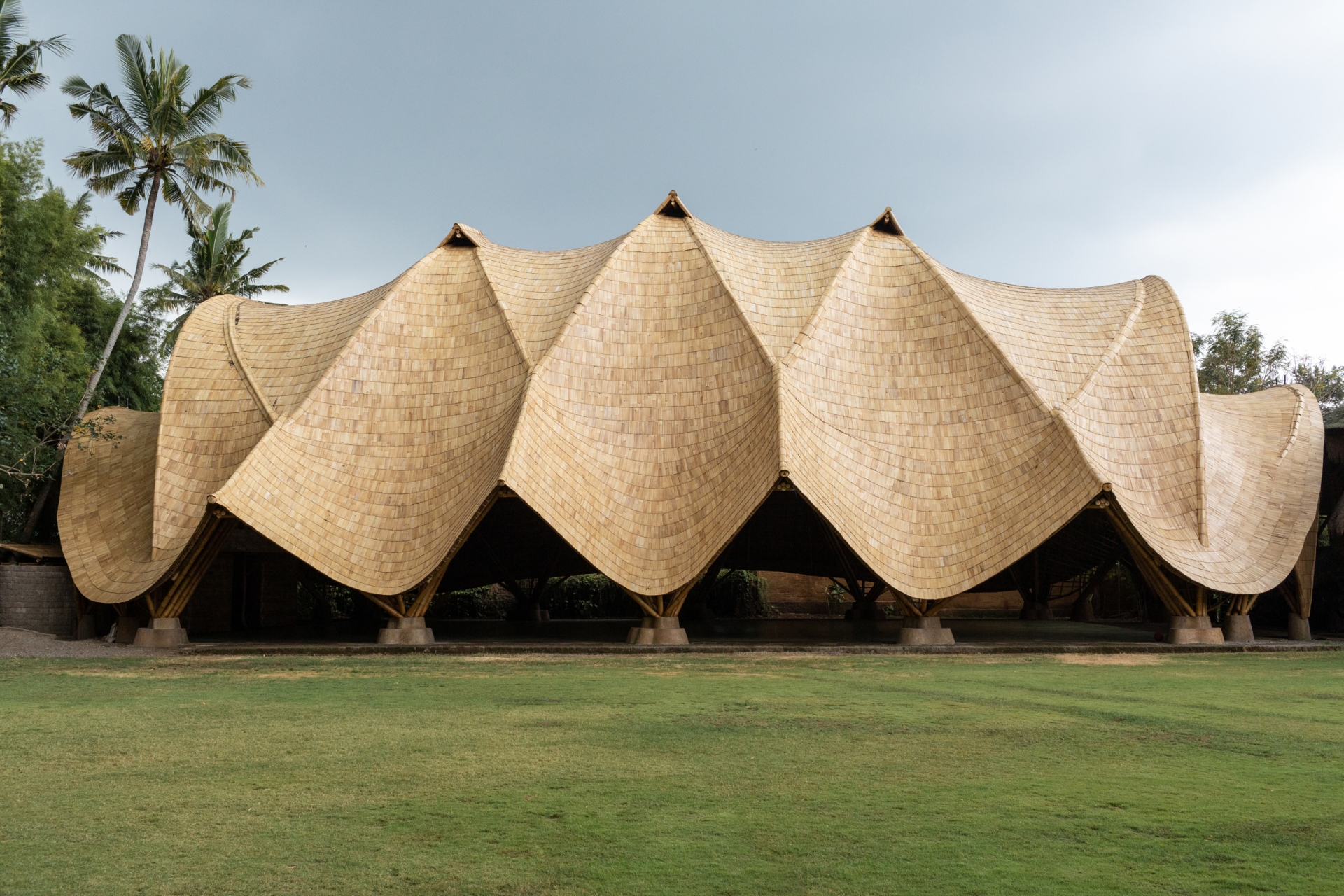 This unparalleled feat required many months of research and development and fine-tuning of tailor-made details. Truly, it employs one of nature's greatest strategies for creating large spaces with minimal structure. "The Arc operates like the ribs of a mammal's chest, stabilised by tensile membranes analogous to tendons and muscles between ribs," explains Stamm, the design conceptor. "Biologically, these highly tensile microscopic tendons transfer forces from bone to bone. In The Arc, bamboo splits transfer forces from arch to arch." The resulting structure adopts a distinctive form with slim arches, appearing to be incredibly lightweight as if it were made with fabric. Further elaborates Neil Thomas, director at Atelier One, "The gridshells use shape stiffness to form the roof enclosure and provide buckling resistance to the parabolic arches. The two systems together create an unique and highly efficient structure, able to flex under load allowing the structure to redistribute weight, easing localised forces on the arches."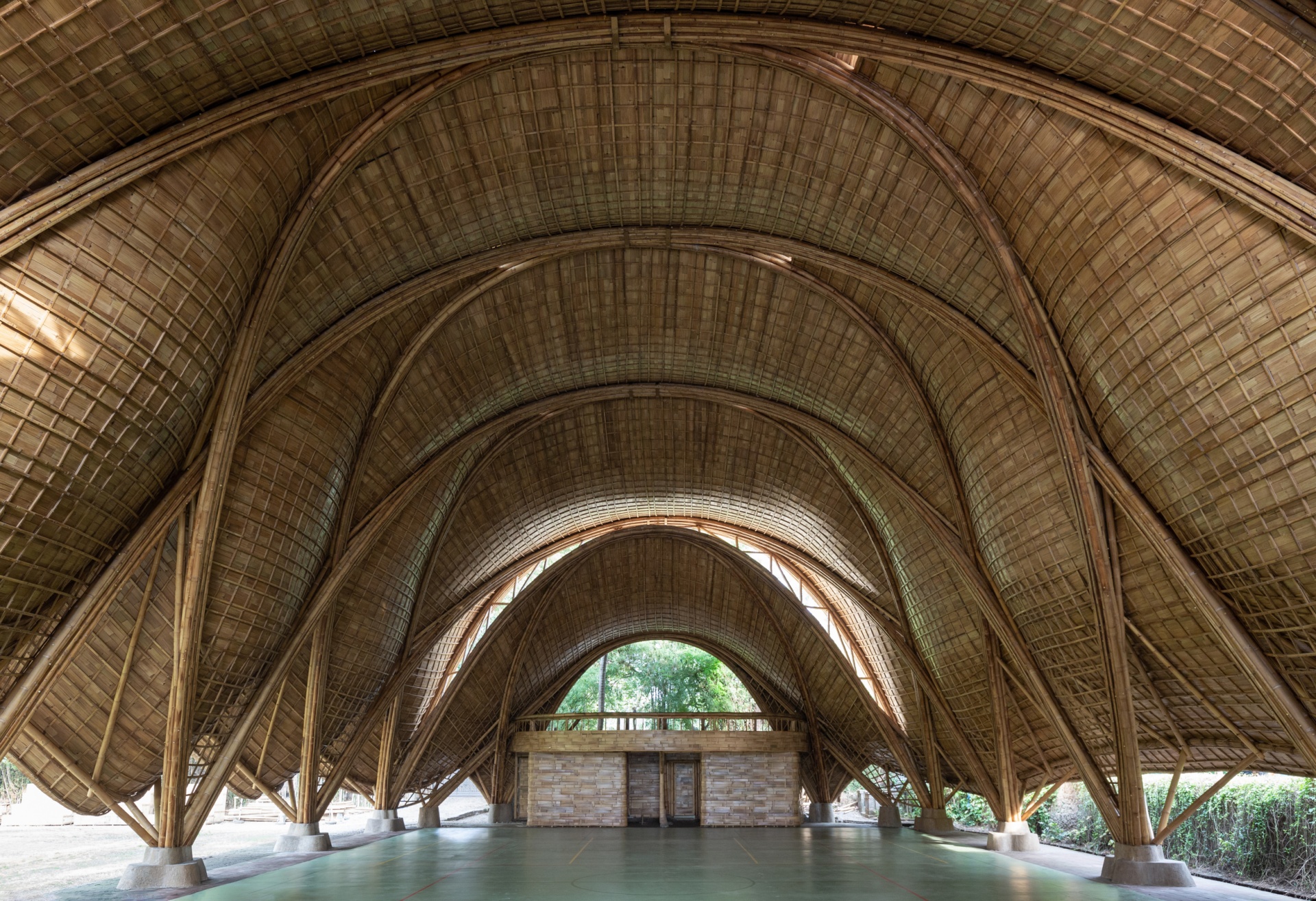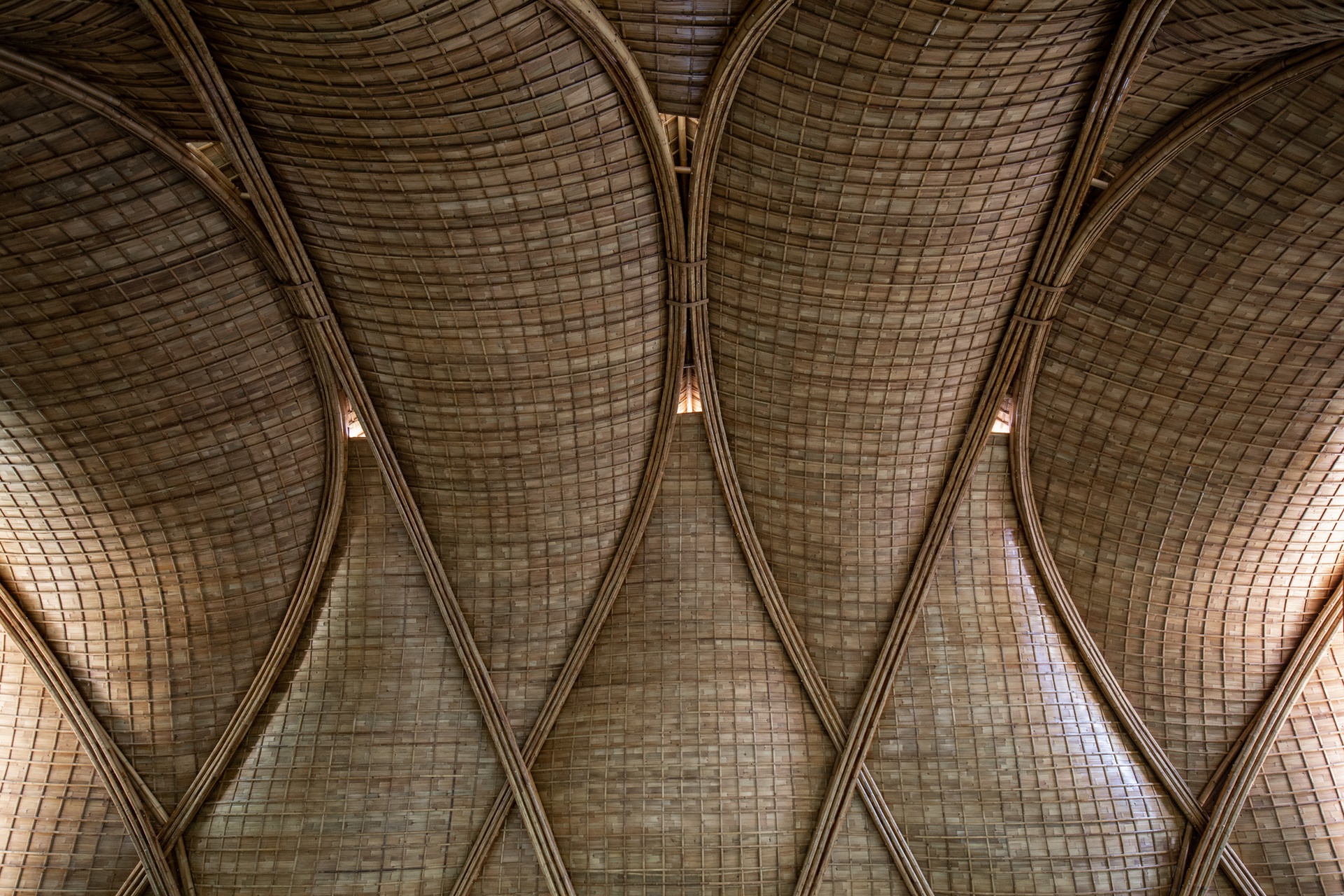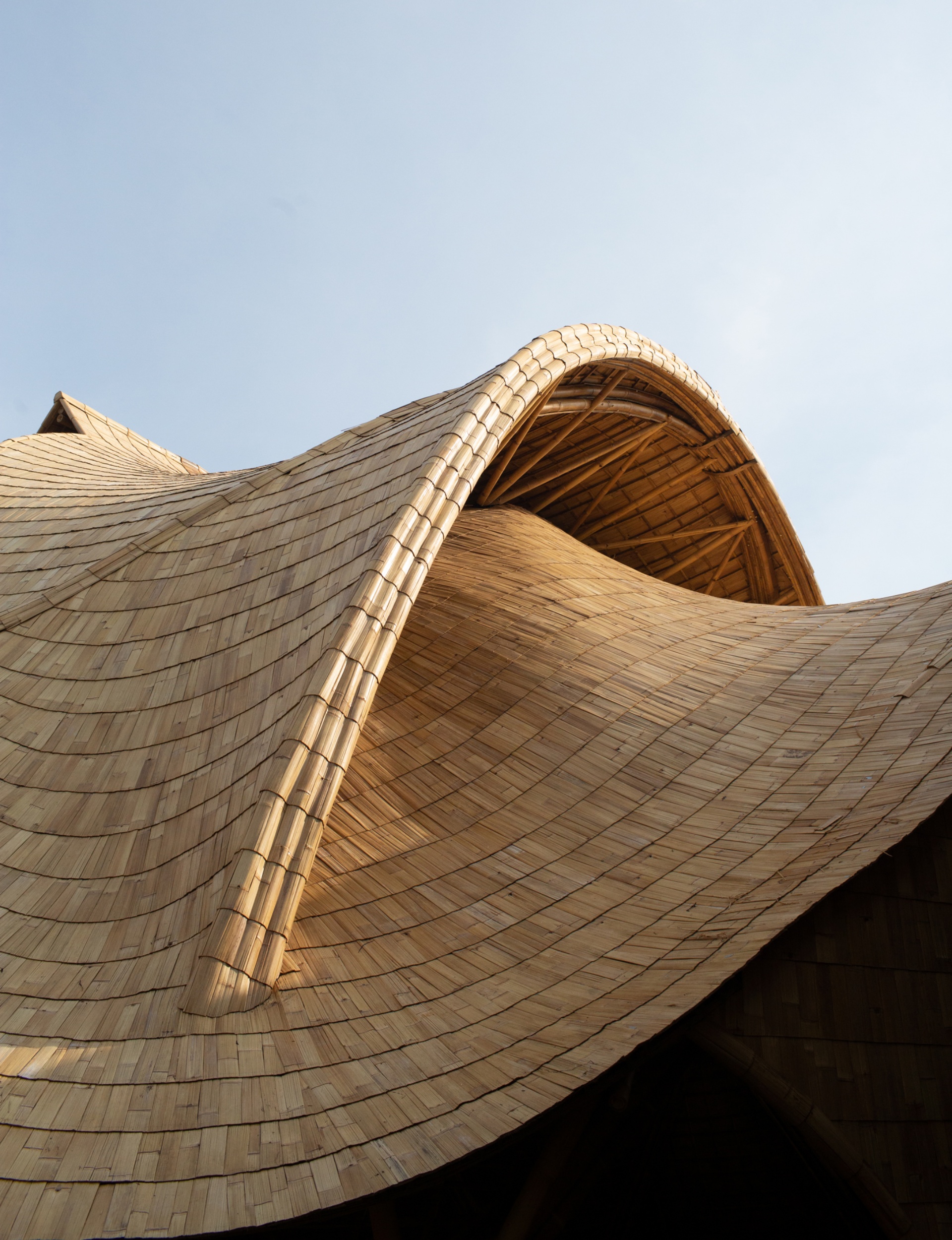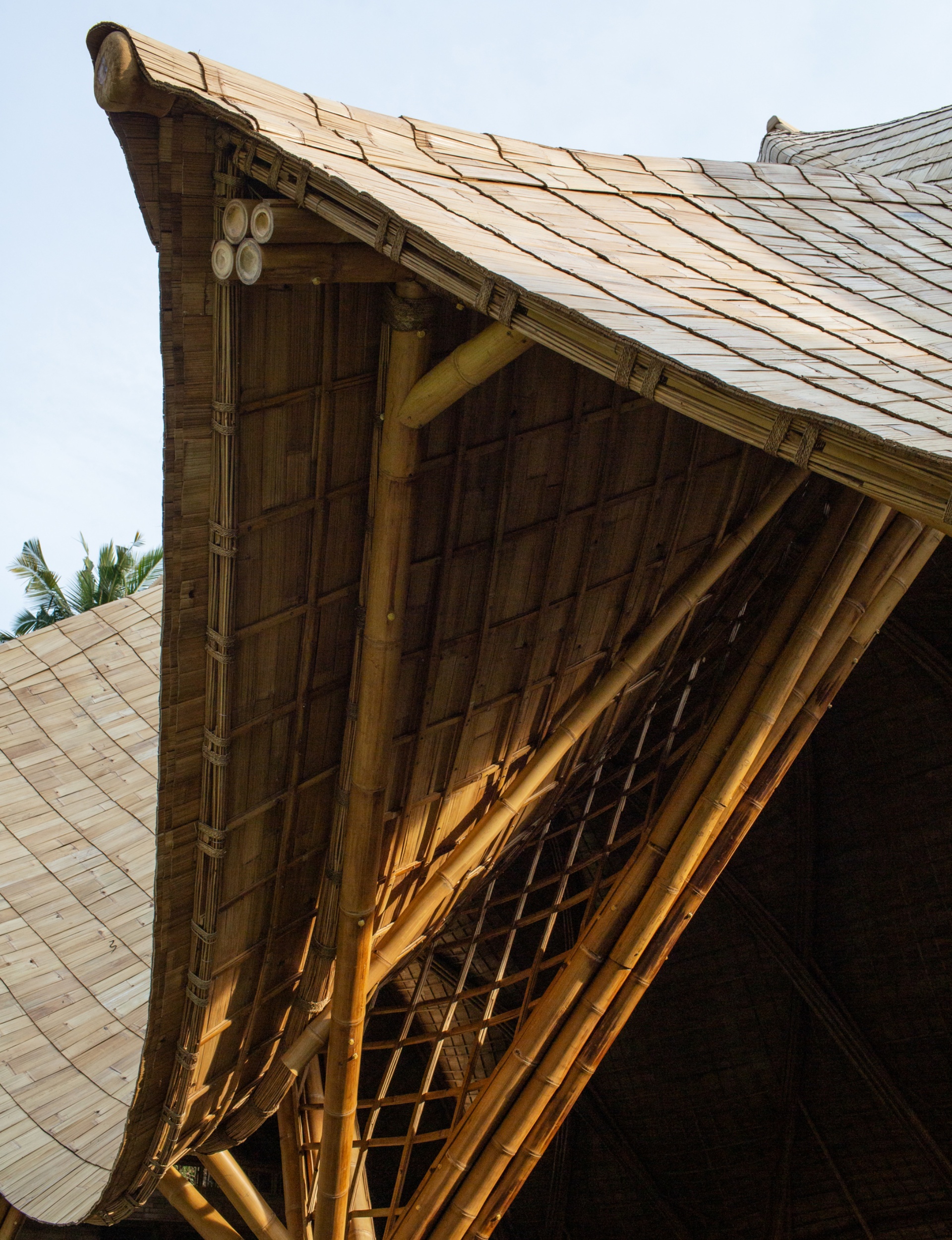 Relying on traditional craftsmanship, the result is a refined design, stunning in every sense. "There is something quite wonderful about ancestral craftsmanship meeting modern construction techniques," concludes Jules de Laage, IBUKU's construction manager and on-site architect. Admiring this modern marvel, we couldn't agree more.