Li Yizhong summarizes the design direction of Wutong Mountain Gallery, "The old tile-roofed house, as a traditional Lingnan residential building, is endowed with emotional memories and historical value. When its past life has faded into a faraway memory, how can we reshape it, regenerate its functions and give it a new life as an urban renewal exhibition hall? We can certainly repair old buildings to what they used to be. But I prefer to insert a contemporary design concept. I like the feeling of a strong conflict between the new and the old."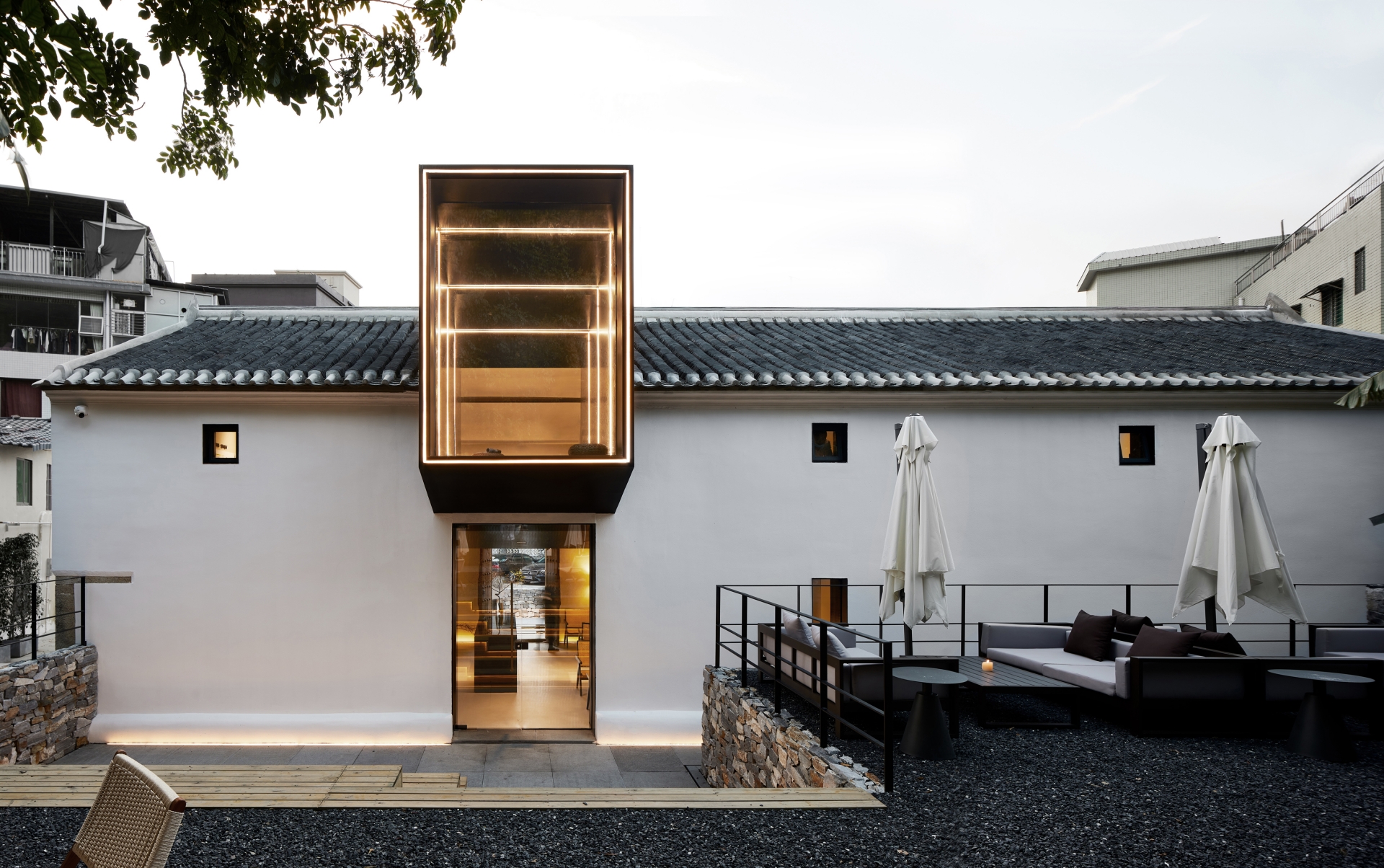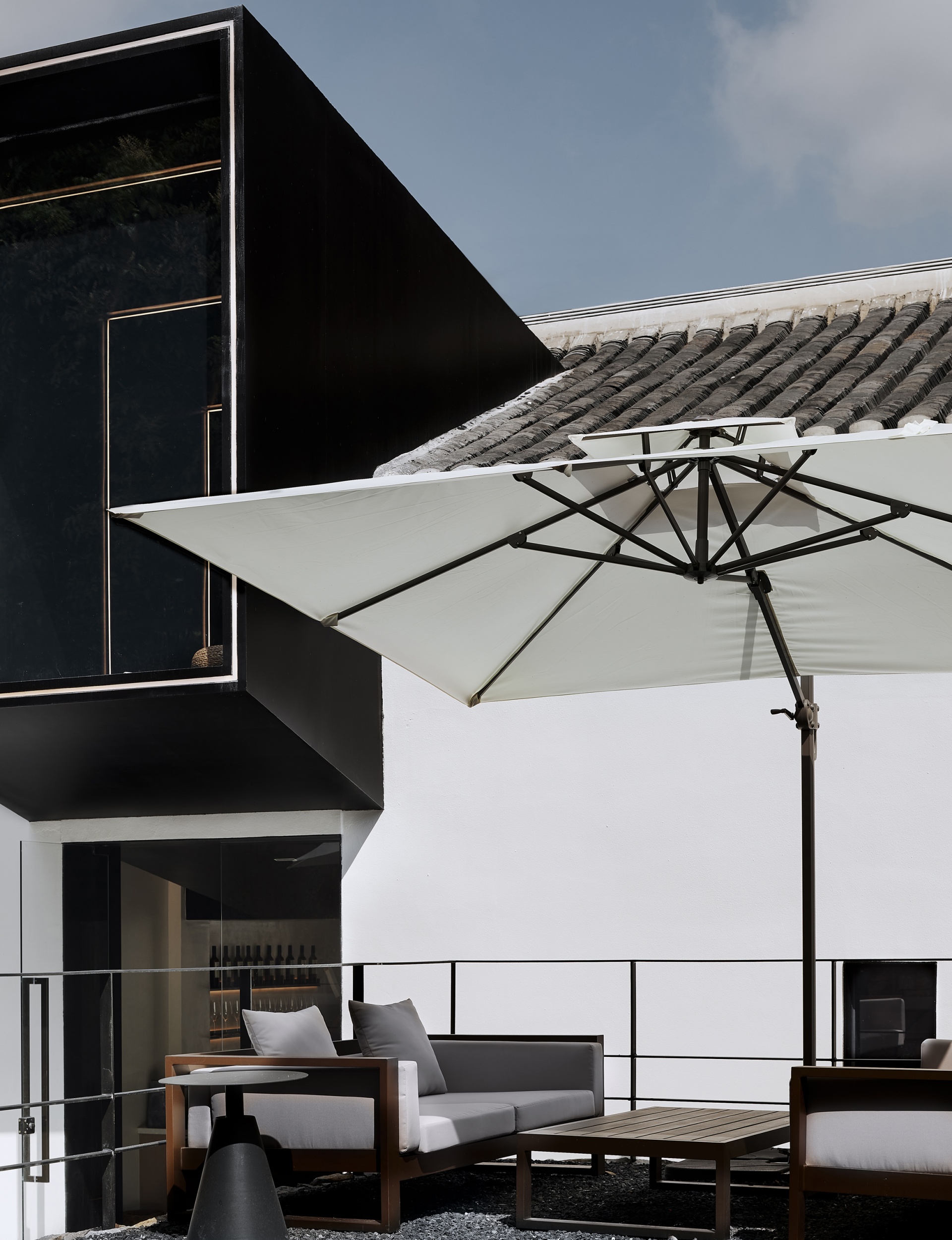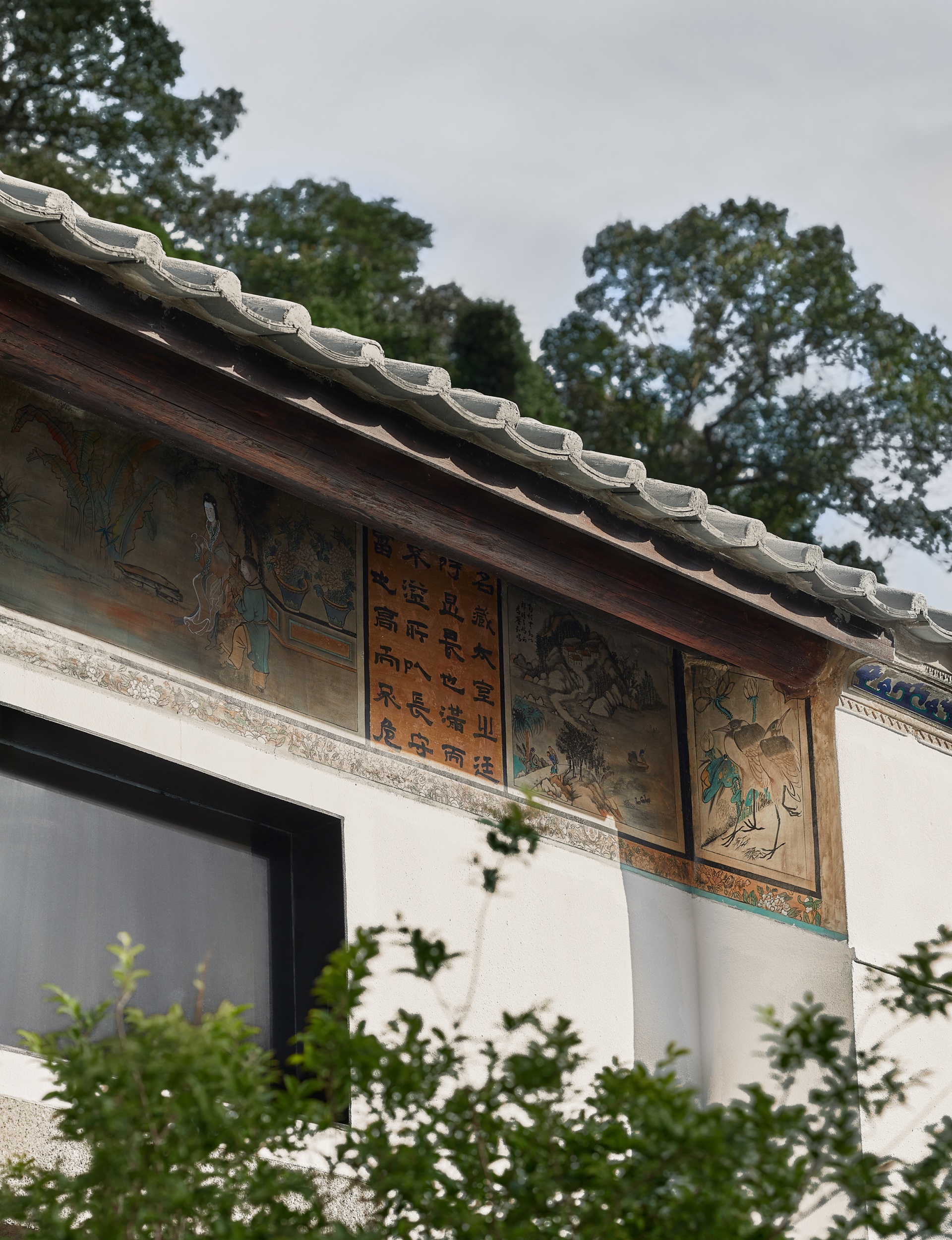 Faced with this ancient, dilapidated Hakka-style row house in Shenzhen, Li Yizhong faced challenges of different forms: the traditional rammed earth building structure was inflexible, hindering the reconstruction of the space, some of the roof beams were eaten by termites, as well as the huge lack of neighbourhood activities. With his architectural background and ingenious vision, he was able to unify the interior design, landscape and architecture, to meet the three-fold renovation goals: namely, the use this as the exhibition hall of the Wutongshan Community, to function as a venue for art and academic exhibitions as well as a reception and investment attraction and finally, to connect neighbourhood relationships and enable the vitality of community communication. Multiple functions can indeed coexist. A structural device called "growth space" was added to the end facing the mountains, that extends the connection between indoor and outdoor like a time tunnel. Large pieces of glass absorb natural light into the house, and the space constantly looks like a moving frame of photography whether from the inside or outside.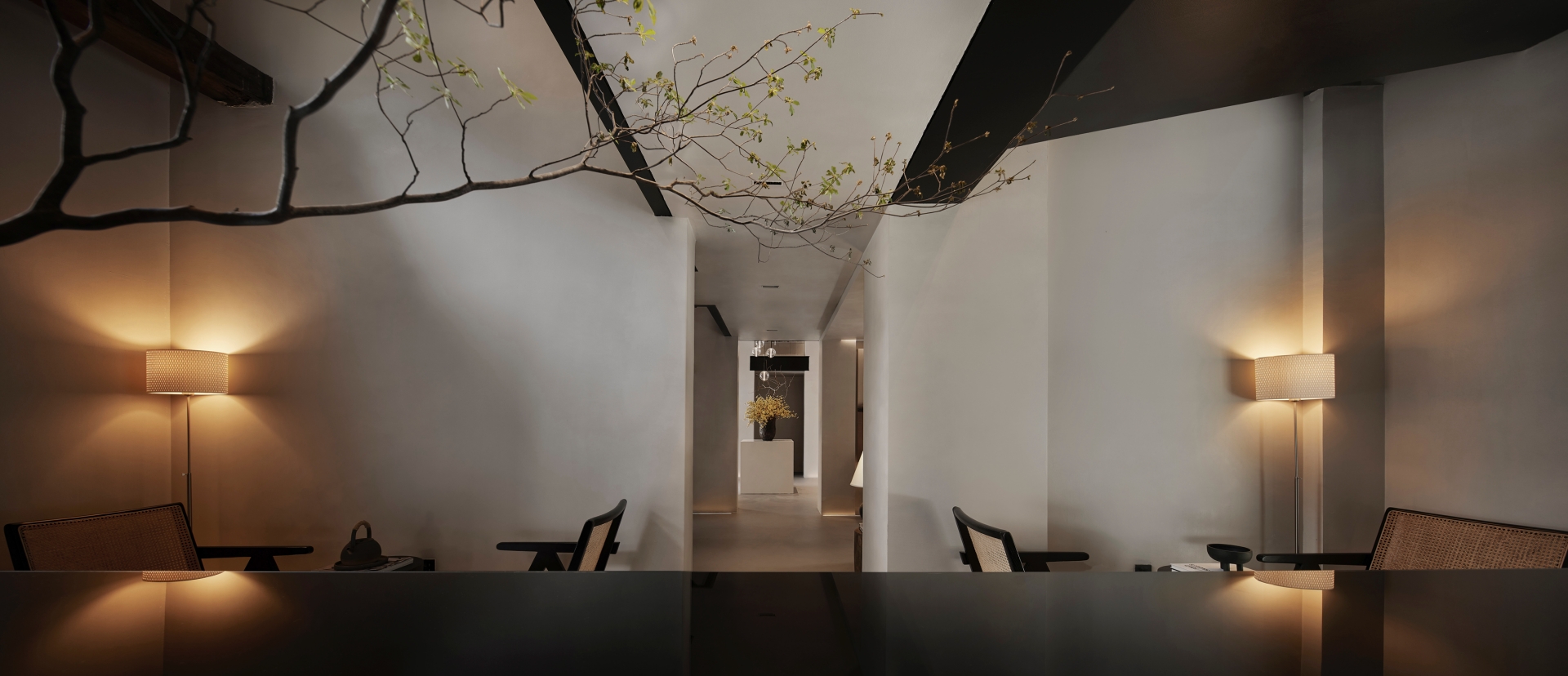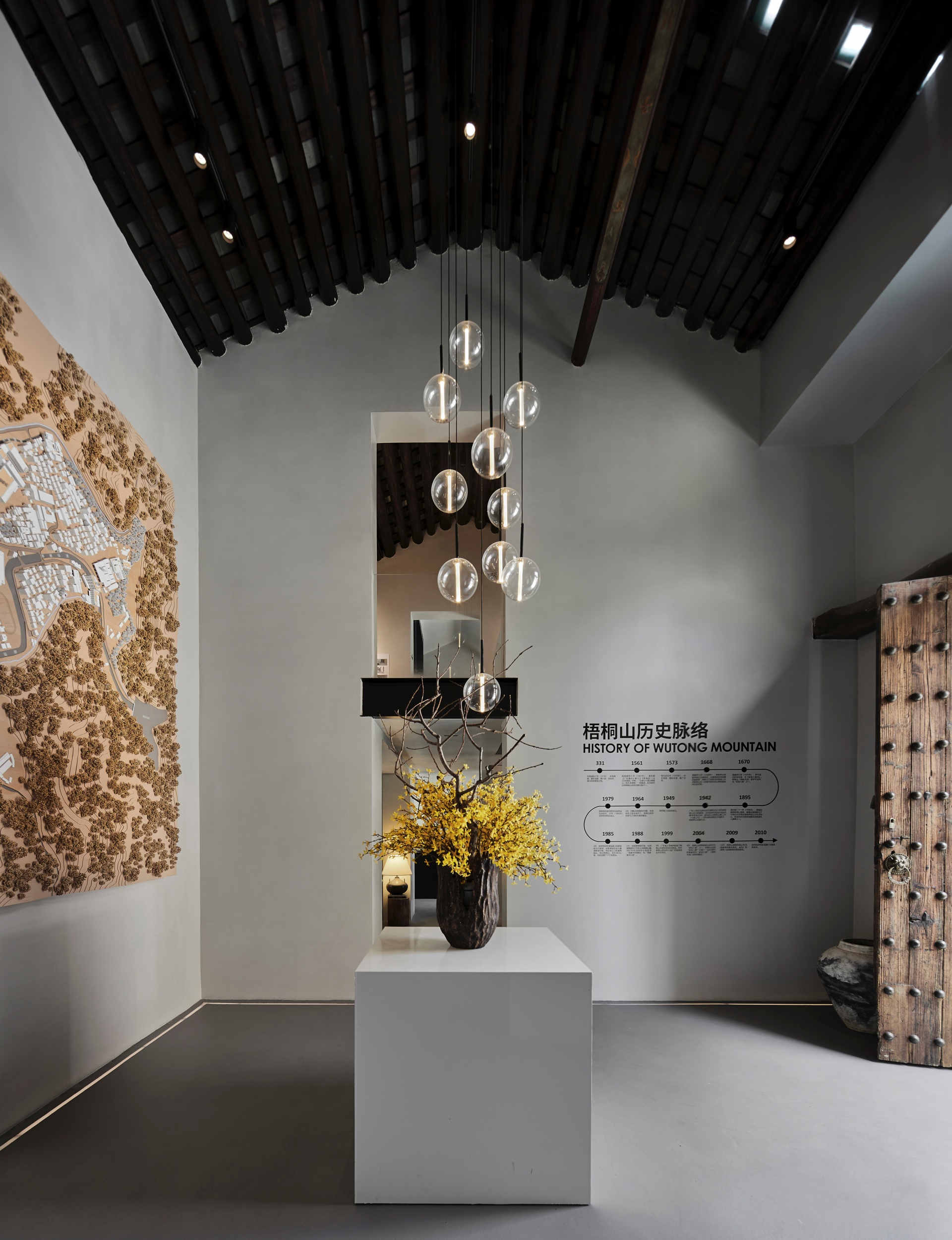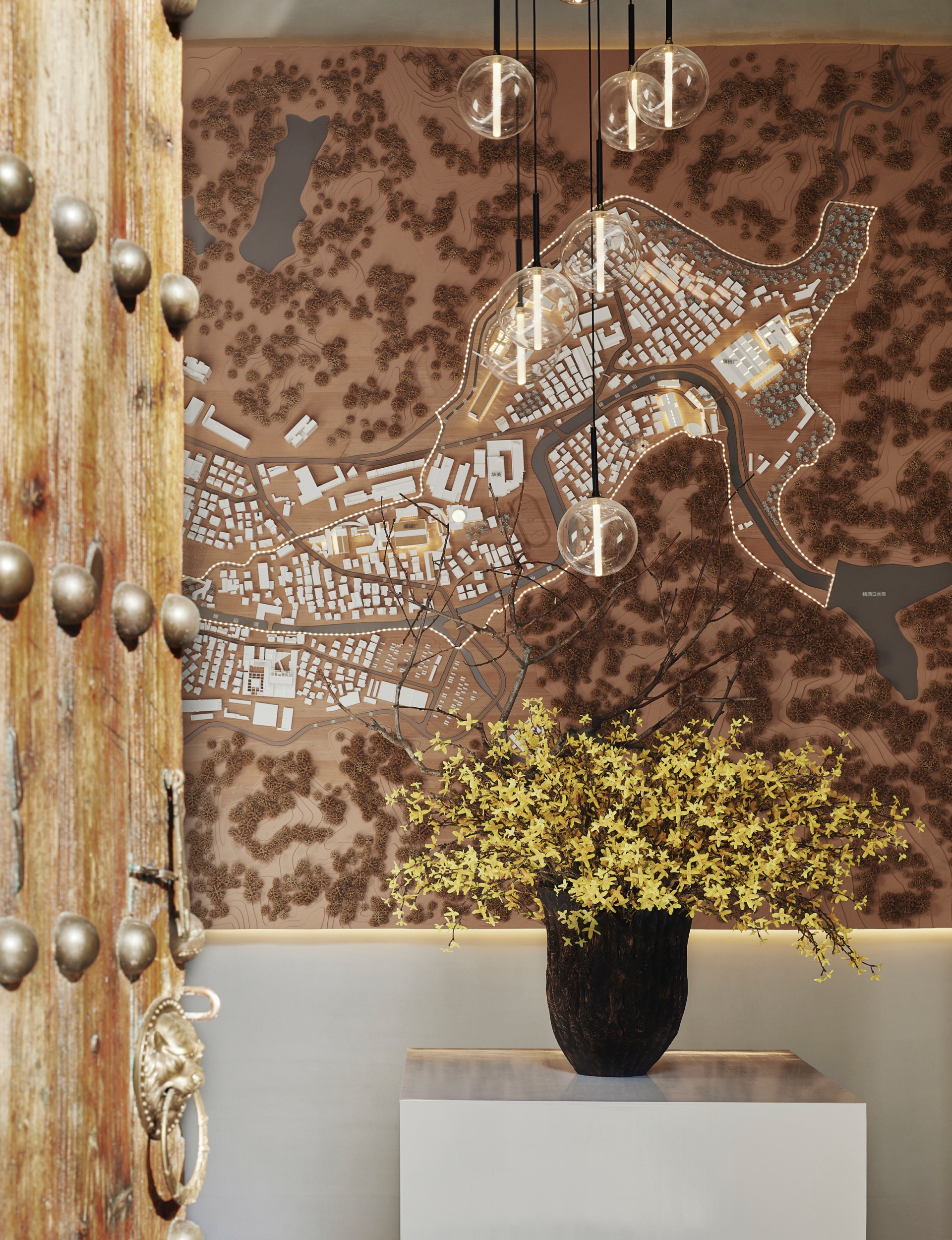 The success of the rebirth of the old structure is enabled due to the careful consideration of juxtaposing past and present features. For example, modern materials such as glass and traditional brick walls are layered harmoniously, bringing a sense of ritual that is strong and approachable. A water courtyard is added outside the door to soften the building and the surrounding dwellings. These boundaries reflect the changes of light and shadow at different times of the day; while the original paintings, stone walls and wood carvings have been retained in the house, and these features exude an elegant, classical charm, complementing the new modern installations. Due to the deductive manipulation of Li Yizhong and his team, the faded past of the site can finally break free from the shackles and launch its dazzling rebirth on the land that has witnessed the torrents of history.