However, we cannot just talk about the architecture - Palm Springs is a mecca for mid-century modern architecture - or to be exact "Desert Modernism". Architects inspired by the desert landscape and modern techniques like the Bauhaus and International Style, in the 1950's adopted what is now called Desert Modernism - a style that dominates the area. Here's all you need to ensure you see, eat, stay and shop at the best of the best in this hip locale.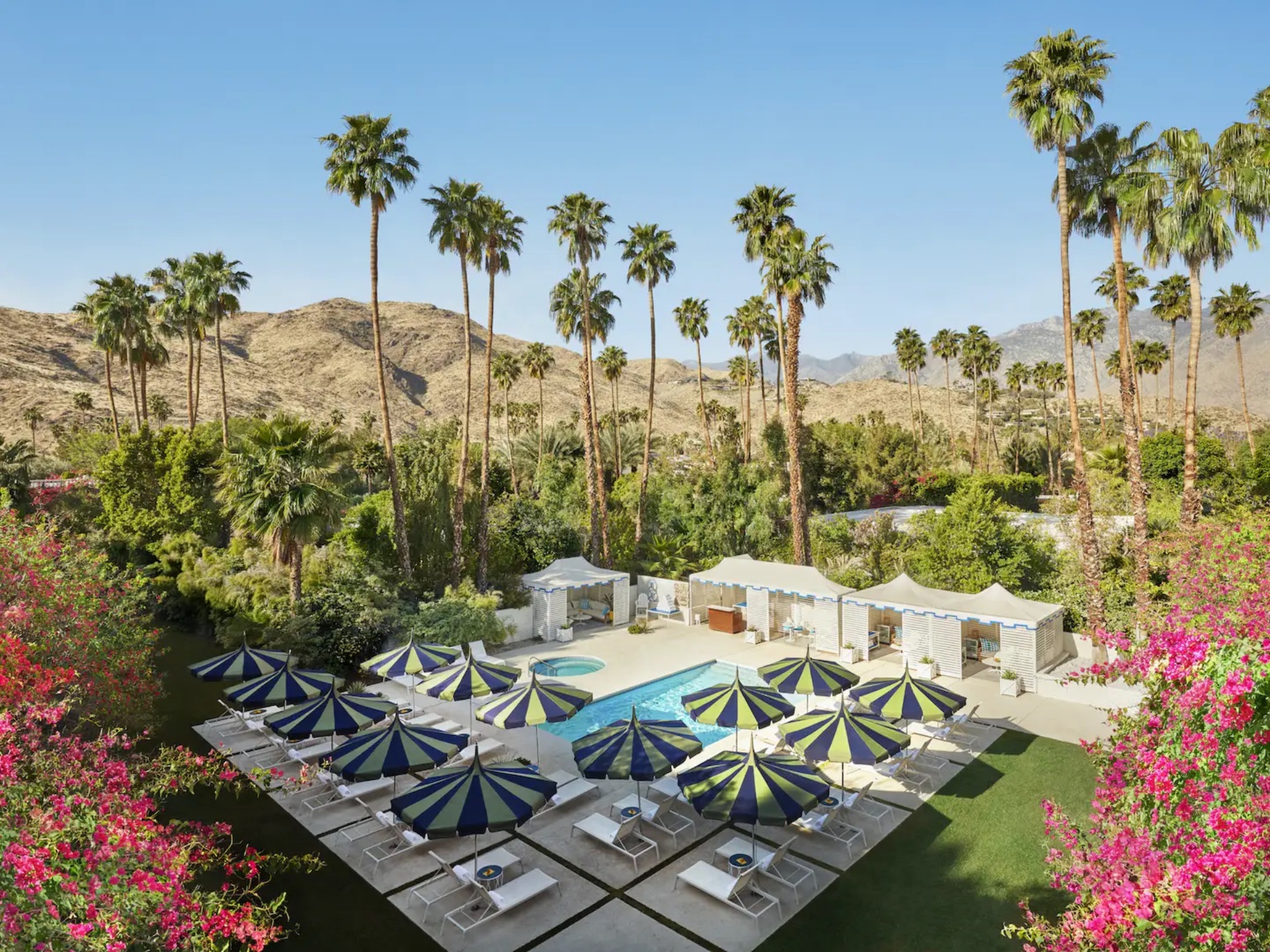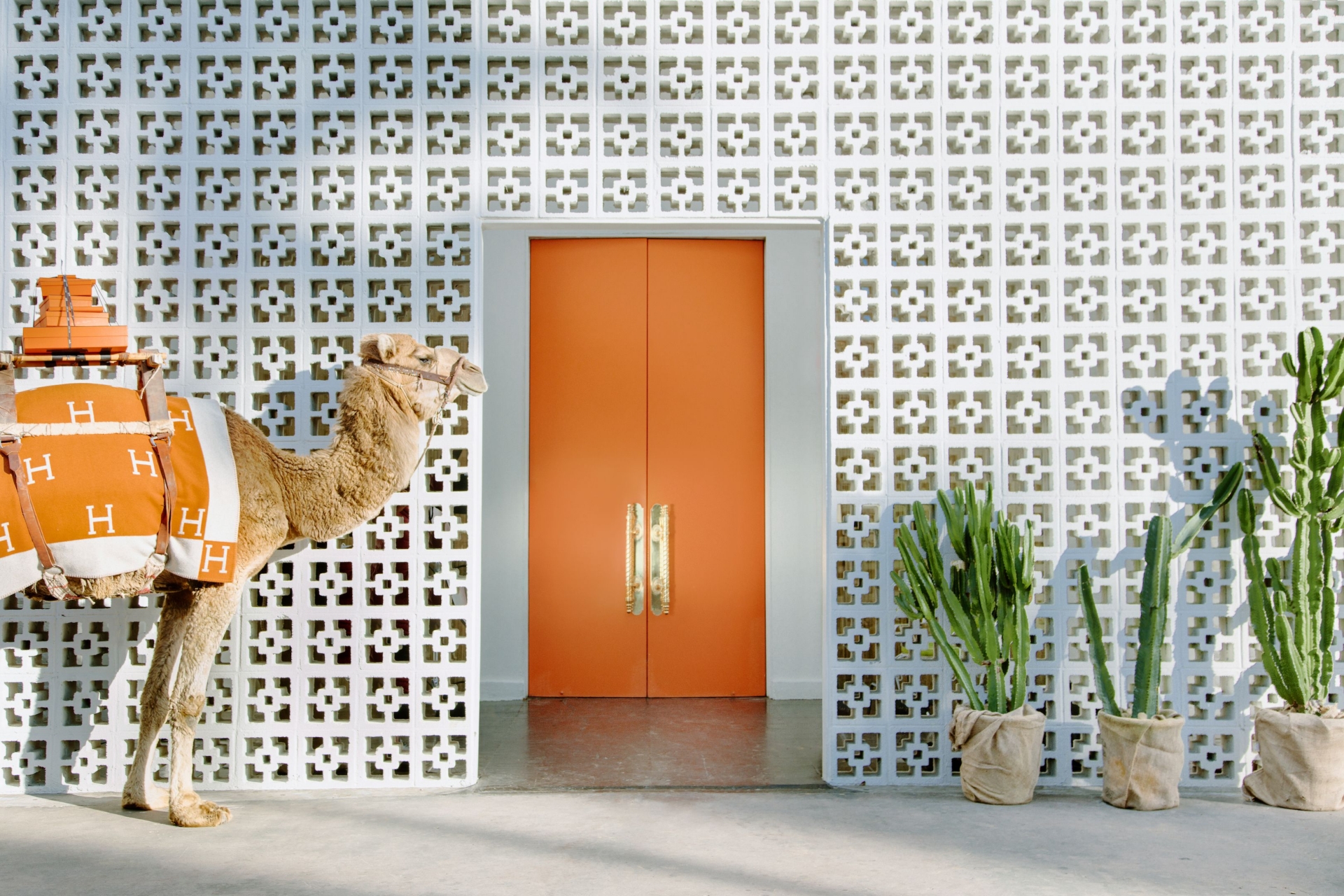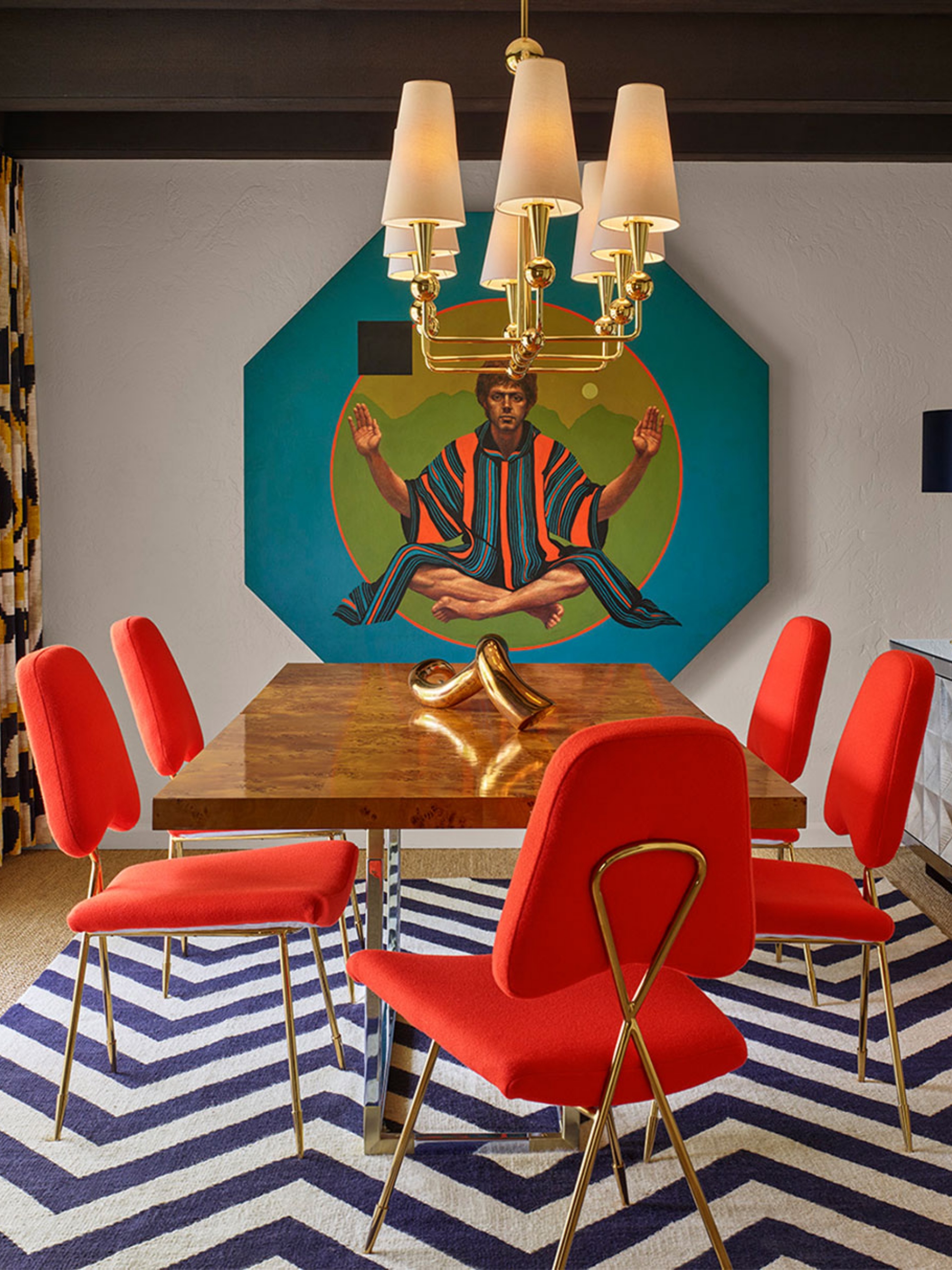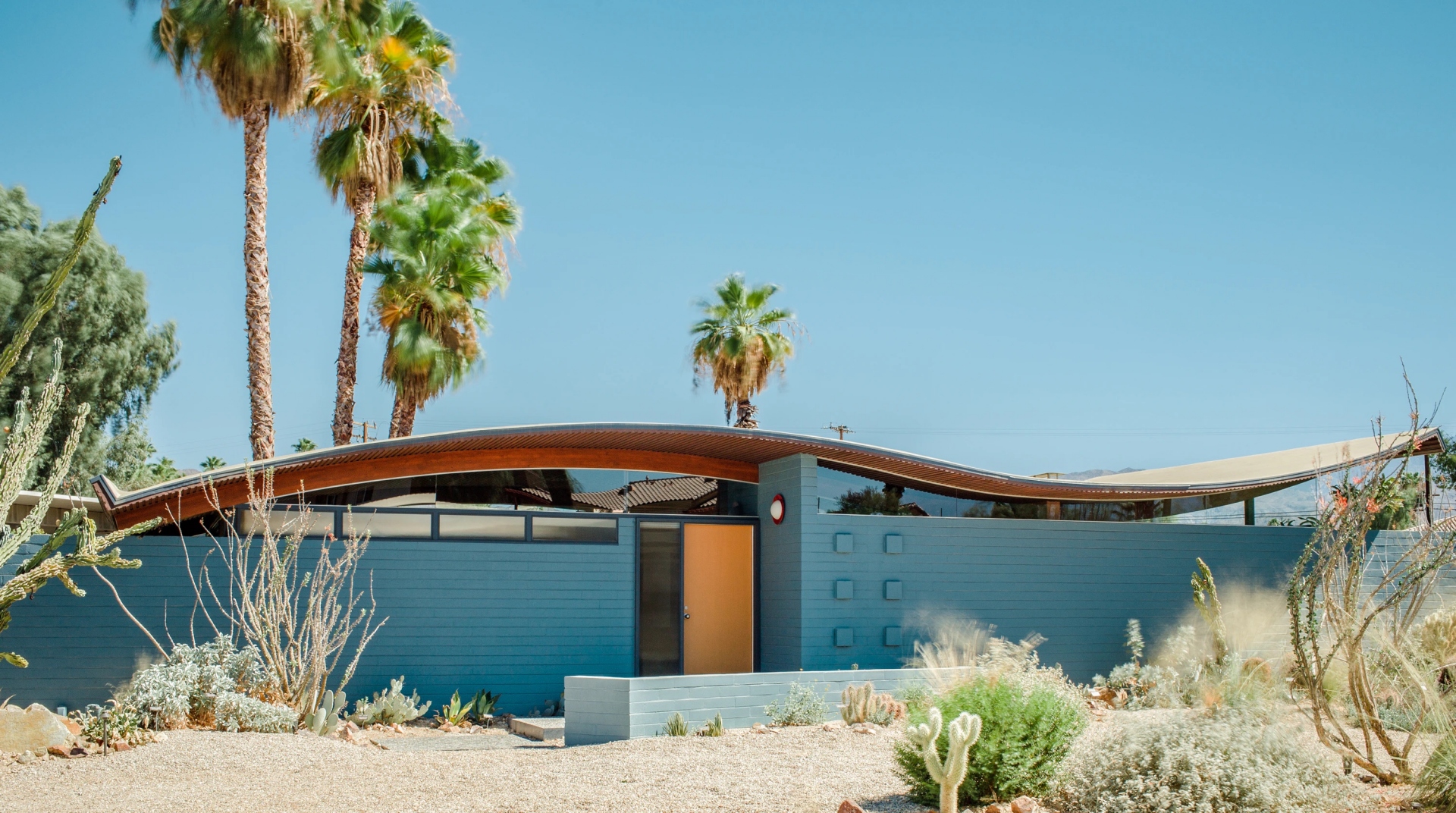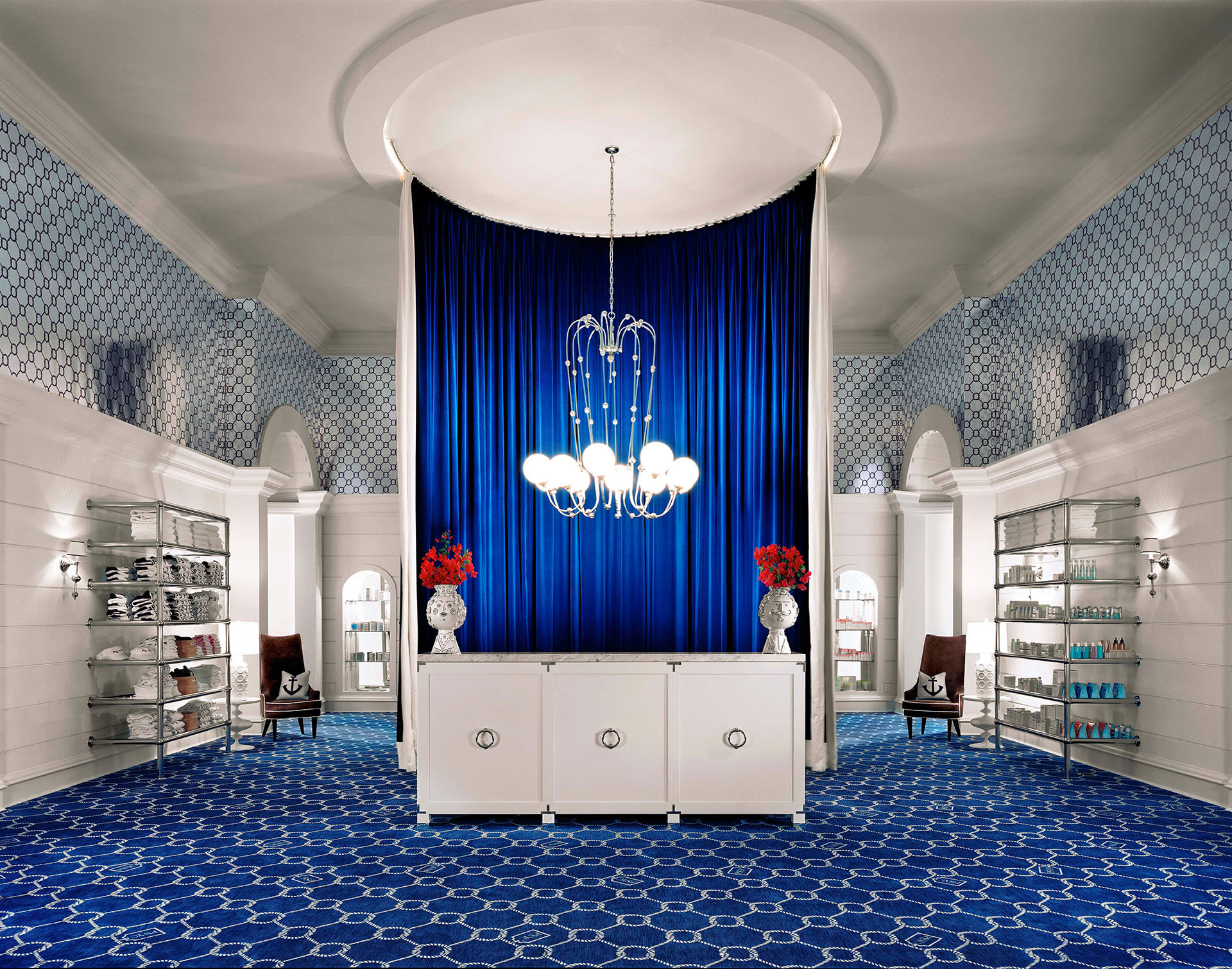 Self Guided Architecture Tours
Iconic Architecture Tours
Contact the Modern Tour for a guided visit to luxury residences, including their interiors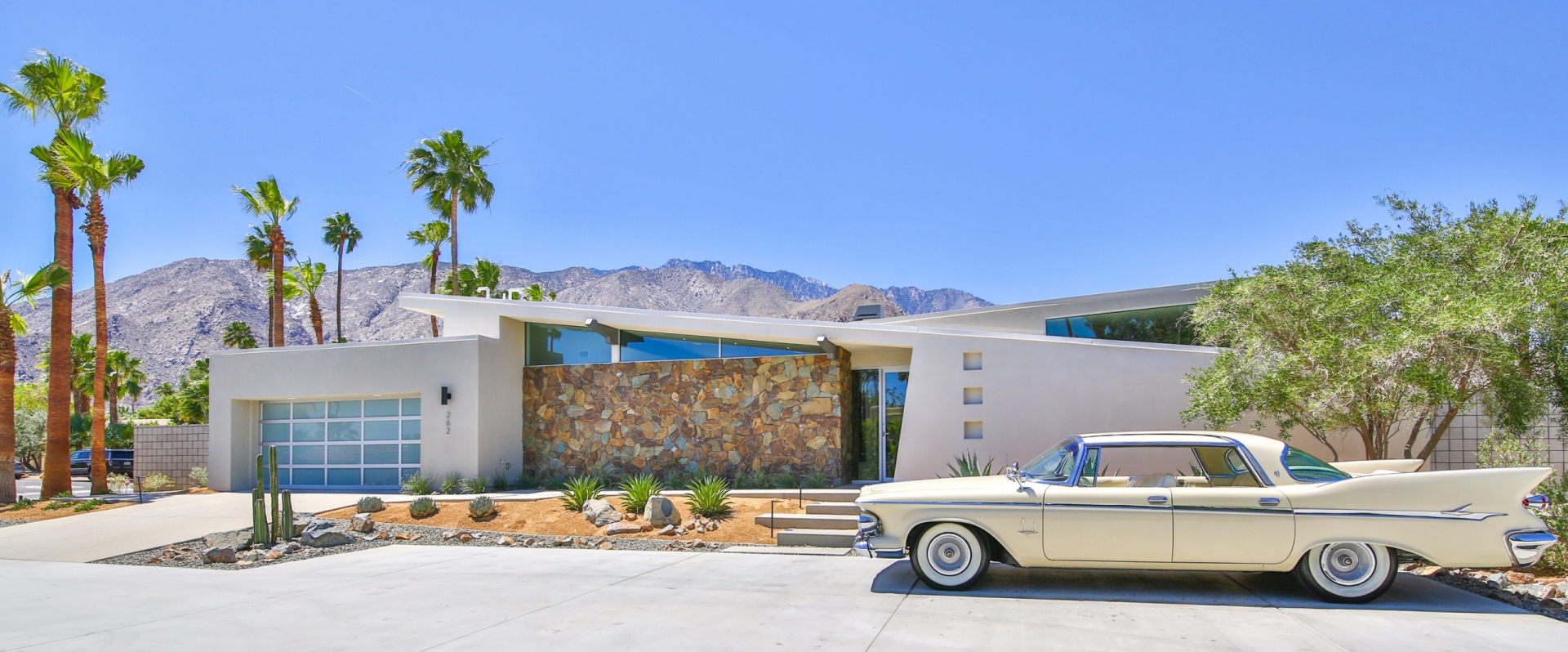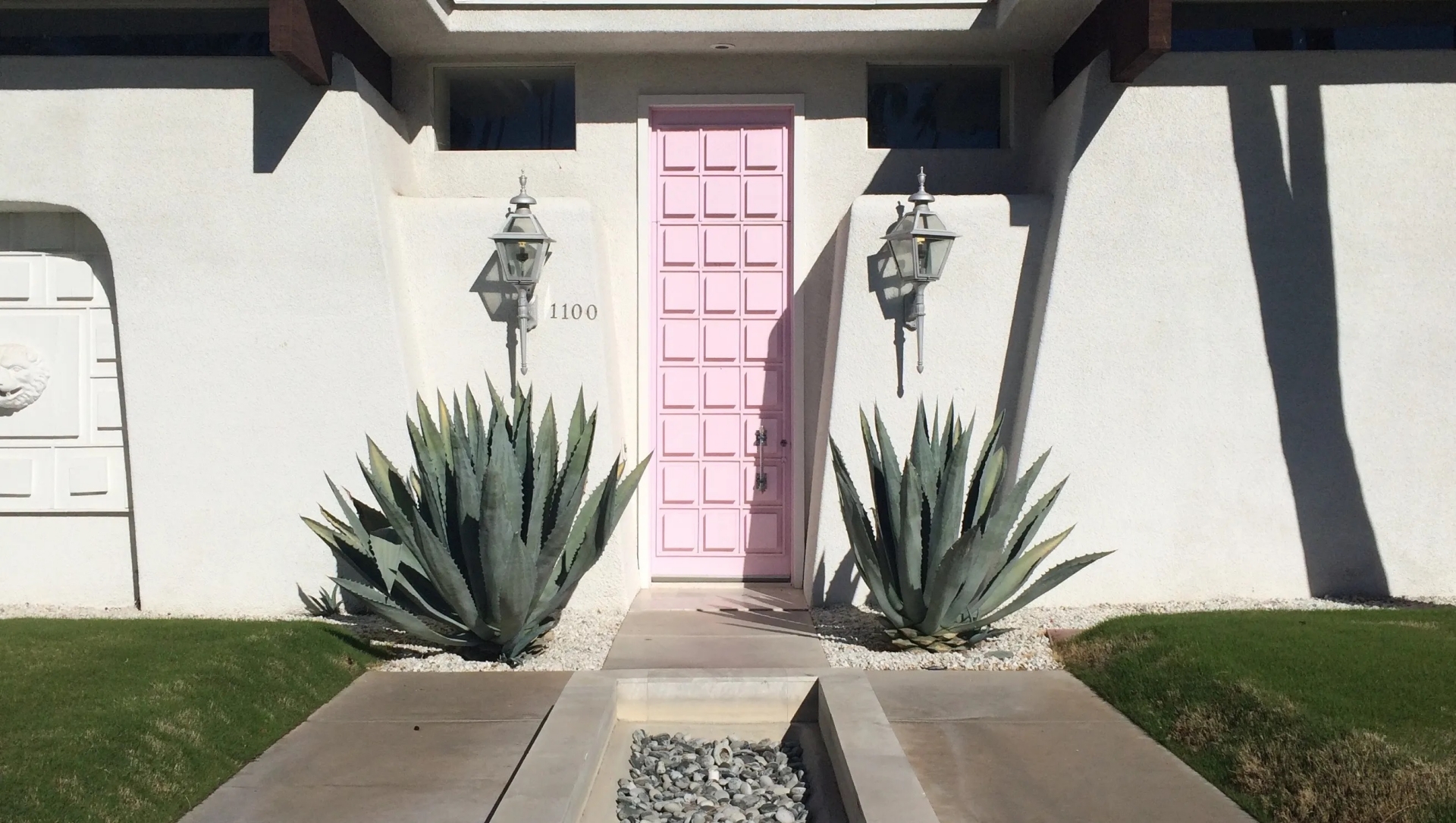 Walking Tours
For walking tours, Walk with Me (+1-855-955-9255) and Palm Springs Historical Society Walking Tours (221 S. Palm Canyon Drive; +1-760-323-8297)
Shopping 
The main downtown shopping area is between Ramon Road and Alejo Road on Palm Canyon Drive, with locally owned shops and a range of upscale chains, art galleries, antique stores, vintage clothing shops, and cool home goods stores. Continue north to the Uptown Design District, a two-mile stretch of stores focusing on mid-century modern art, style, and design. 
About 25 minutes from downtown Palm Springs El Paseo in Palm Desert is the Rodeo Drive of the Coachella Valley, with all the big luxury brands. 
The Shag Store
Fine art prints and limited edition by artist Josh Adle aka SHAG collectibles.
The Shops at Thirteen Forty Five
Fourteen gorgeous shops sell everything from clothing and jewelry to art, furniture, decorative accessories, rugs and exterior landscaping, in a modernist building from 1955, designed by E. Stewart Williams.
The Palm Springs Aerial Tramway will whisk you up to the top of the local mountains in 10 minutes. The rotating tramway takes you from the desert to an alpine forest at around 8,500 feet above sea level in about ten minutes, where you will be greeted with snow at the top most of the year, plus 50 miles of hiking trails.
The Palm Springs Certified Farmers' Market brings local farmers and vendors together to showcase the fruits of their labour and artisan goods. Every Saturday morning, from 8:00am.
Palm Springs Village Fest
Village Fest takes place in downtown Palm Springs. The street is closed to create a relaxed, fun, and festive atmosphere full of food, artists, fashion, and other unique vendors.
Where to go for the infamous Palm Springs Pool Parties 
The Swim Meet is the original pool party, (and probably the coolest), is hosted at The Renaissance, The Saguaro and The Riviera where rising young deejays showcase their house music for all to groove to! You can dance the day away, while keeping cool in the pool.
Look no further than Holiday House for everything you want in a splashy Palm Springs pool experience. The 28-room boutique hotel, steps from downtown, first opened in 1951 and returned to prominence in 2017 after a chic restoration by interior designer Mark D. Sikes and the team behind Sparrows Lodge. In the lobby and public spaces you'll find artwork by David Hockney, Roy Liechtenstein, Herb Ritts, Alex Katz and Mr. Brainwash.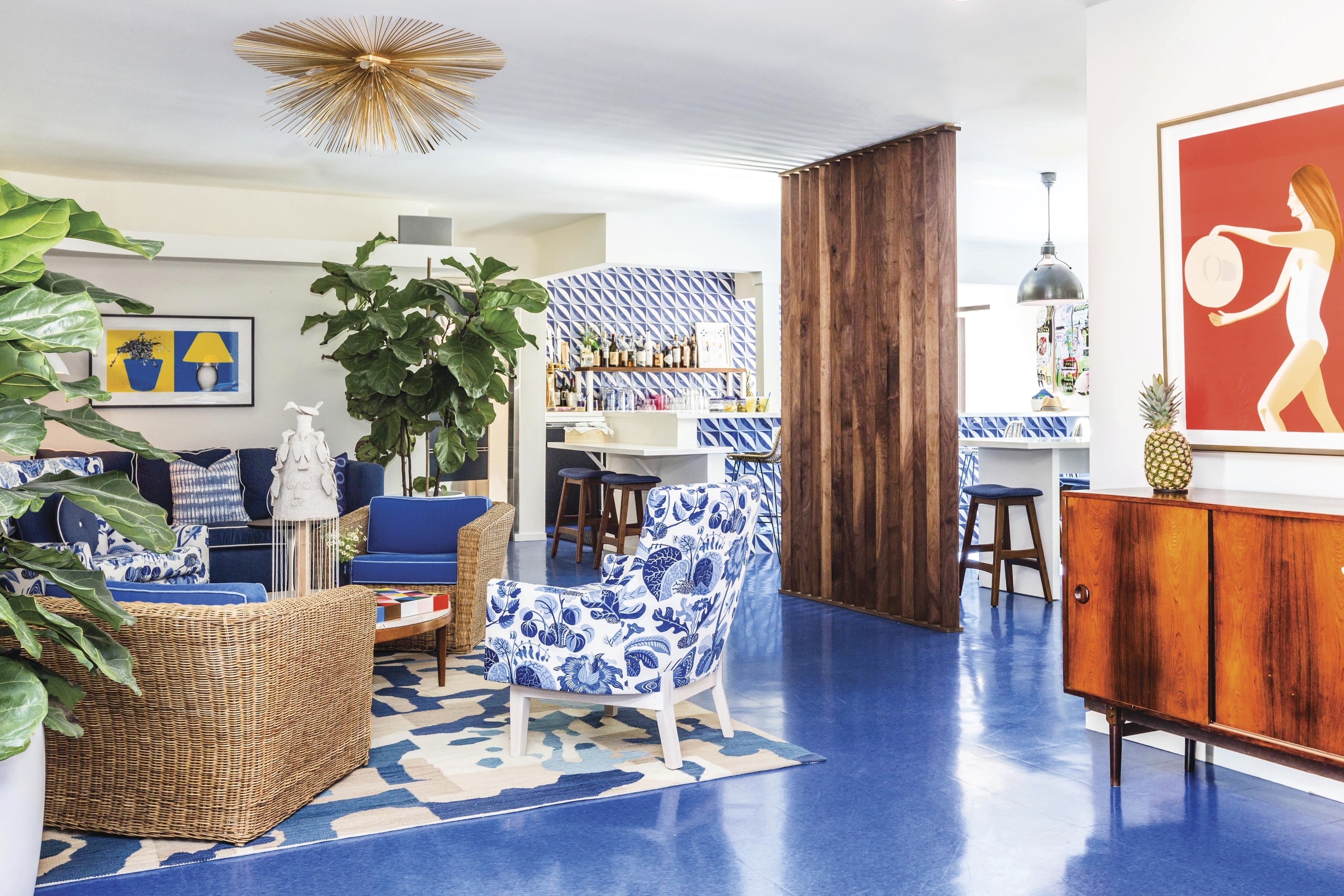 The Ace Hotel & Swim Club is one of the chillest places to keep cool during the summer in Palm Springs. The Swim Club's weekend parties vary from full moon celebrations with drum circles to traditional midday partying complete with deejays and flamingo floats.
You can swim while watching a movie at ARRIVE Palm Springs, a glamorous mid-century modern space filled with geeky tech easter eggs. The hotel is located in the uptown design district, within the clutch of everything from hot springs, and shopping spots to hip dining venues.
The Saguaro
A renovated '70s-era motel, is one of the most colourful and quirky buildings. Its sharp white straight lines contrast with splashes in a rainbow of colours inspired by the wildflowers of the Coachella Valley. Saguaro is fun - not luxe or lavish - but super Insta-worthy and a great place to stay and party by the pool. 
The Pink Cabana at Sands Hotel
Designed by Martyn Lawrence Bullard, the Pink Cabana is modelled after Palm Springs' classic tennis and racquet clubs of the '50s and '60s. It screams retro while being simultaneously incredibly modern. The Pink Cabana features Cali-Cool/Mediterranean cuisine but with a Moroccan influence. It's open for breakfast, lunch, dinner and, of course, brunch.
The gorgeous Bar Cecil, named for the British photographer and bon vivant Cecil Beaton, the neo-French bistro on South Palm Canyon is now the desert's most in-demand dining spot.
Farm
A traditional French restaurant in downtown Palm Springs in the historic Plaza
Workshop Kitchen + Bar
Farm-to-table New American fare in the Uptown Design District
Mr. Lyons
Upscale, retro-style steakhouse serving hand-cut meats and classic cocktails
Eight4Nine Restaurant & Lounge 
Contemporary eatery offering refined New American cuisine
Sandfish Sushi & Whiskey
Small, upscale, hip decor offering sushi + whiskey cocktails
Mister Parker's
Classic and modern French fare served in the posh Parker Hotel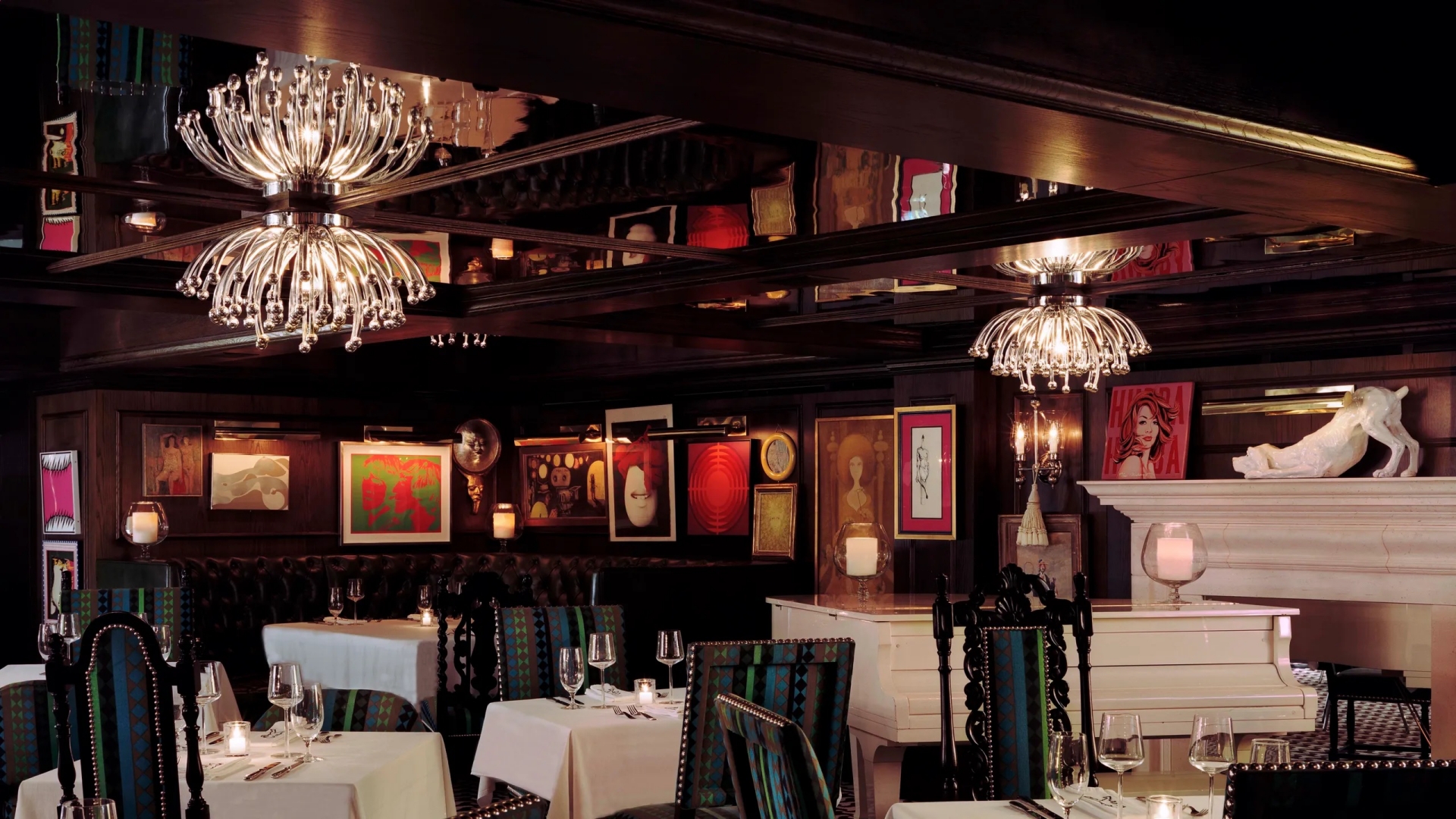 Boozehounds
American cuisine, great breakfast or brunch spot. [Also listed in the Best Bars] 
Melvyn's at the Ingleside Inn
Traditional American Fair with a modern twist. Go to Melvyn's if you want a throwback that feels like Frank Sinatra might walk in at any moment. The waiters are in tuxedos, about 80 years old and will make a Caesar at your table-and the bartender probably did make martinis for Frank and Dean
French Rotisserie Cafe
Located in nearby Palm Desert, serving upscale Parisian Bistro
Norma's
Located at the Parker Hotel, excellent breakfast, brunch, and fresh smoothies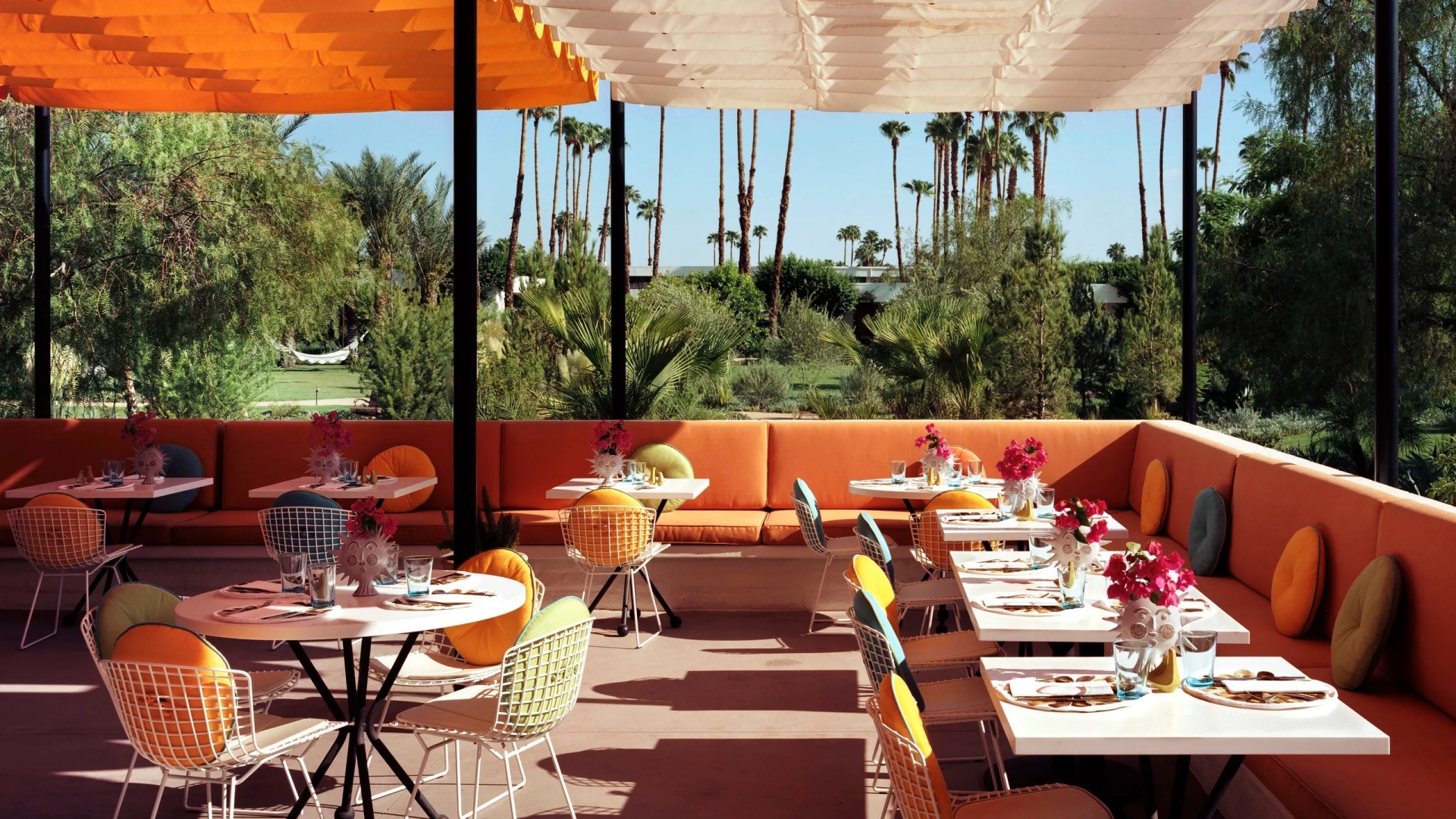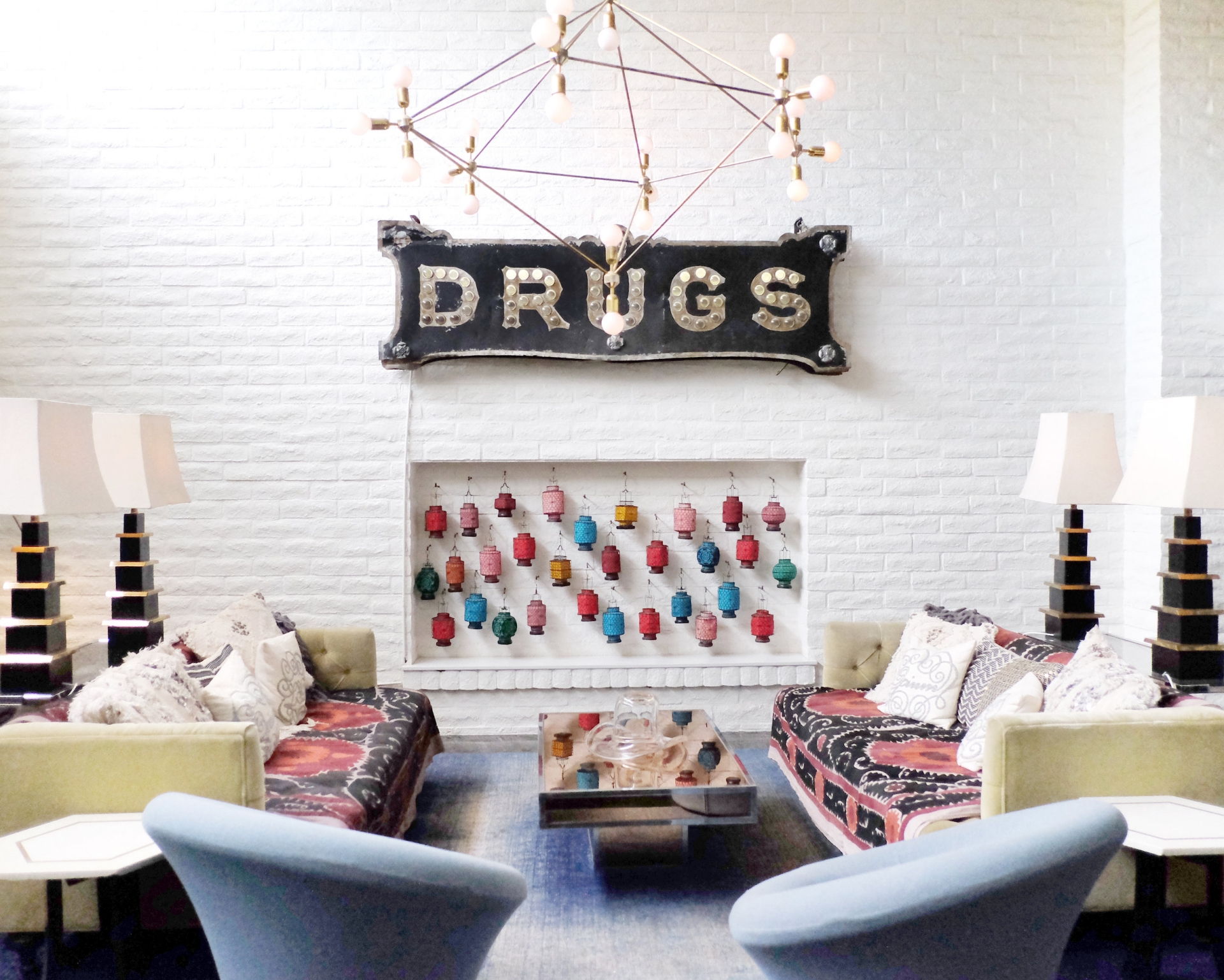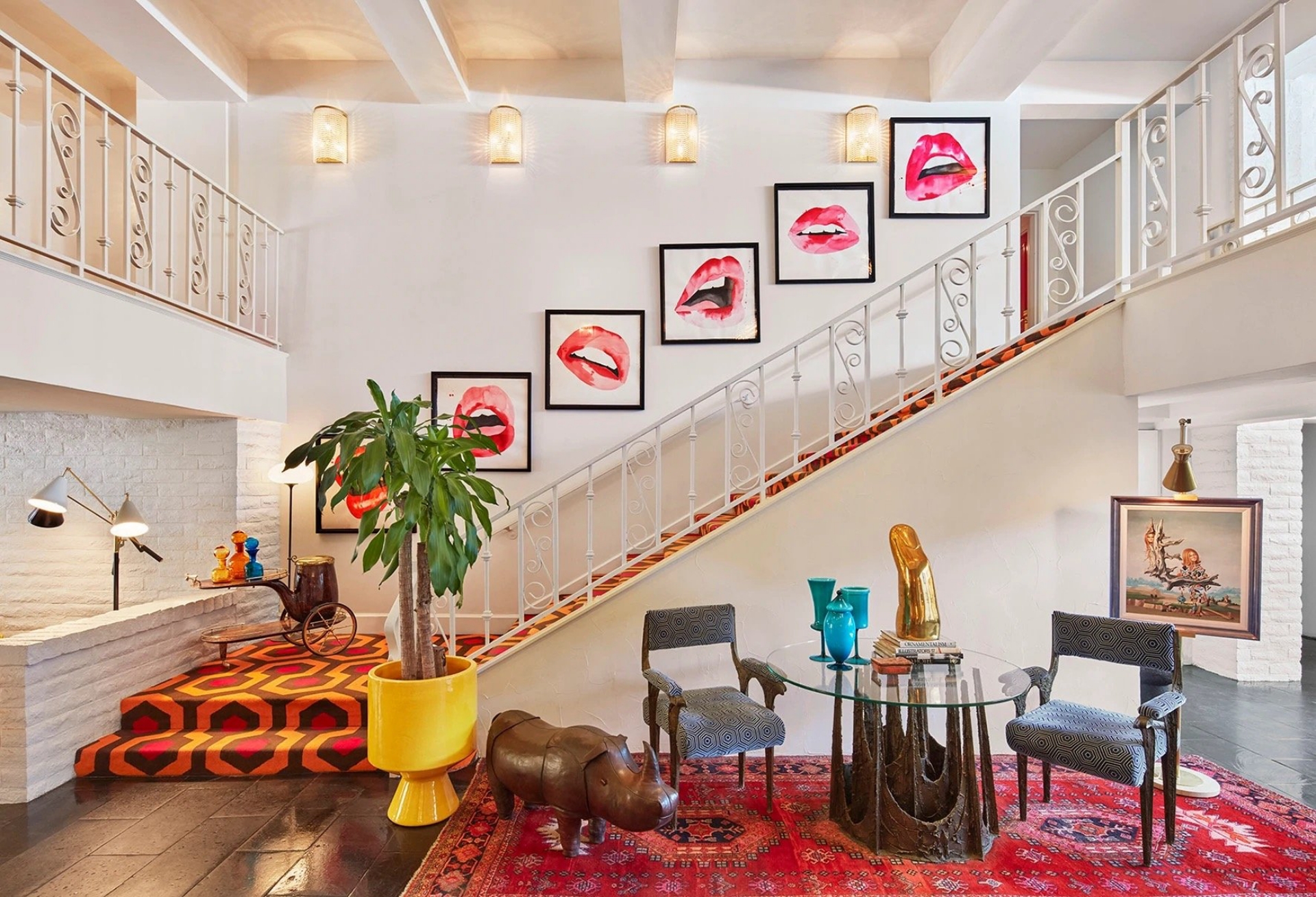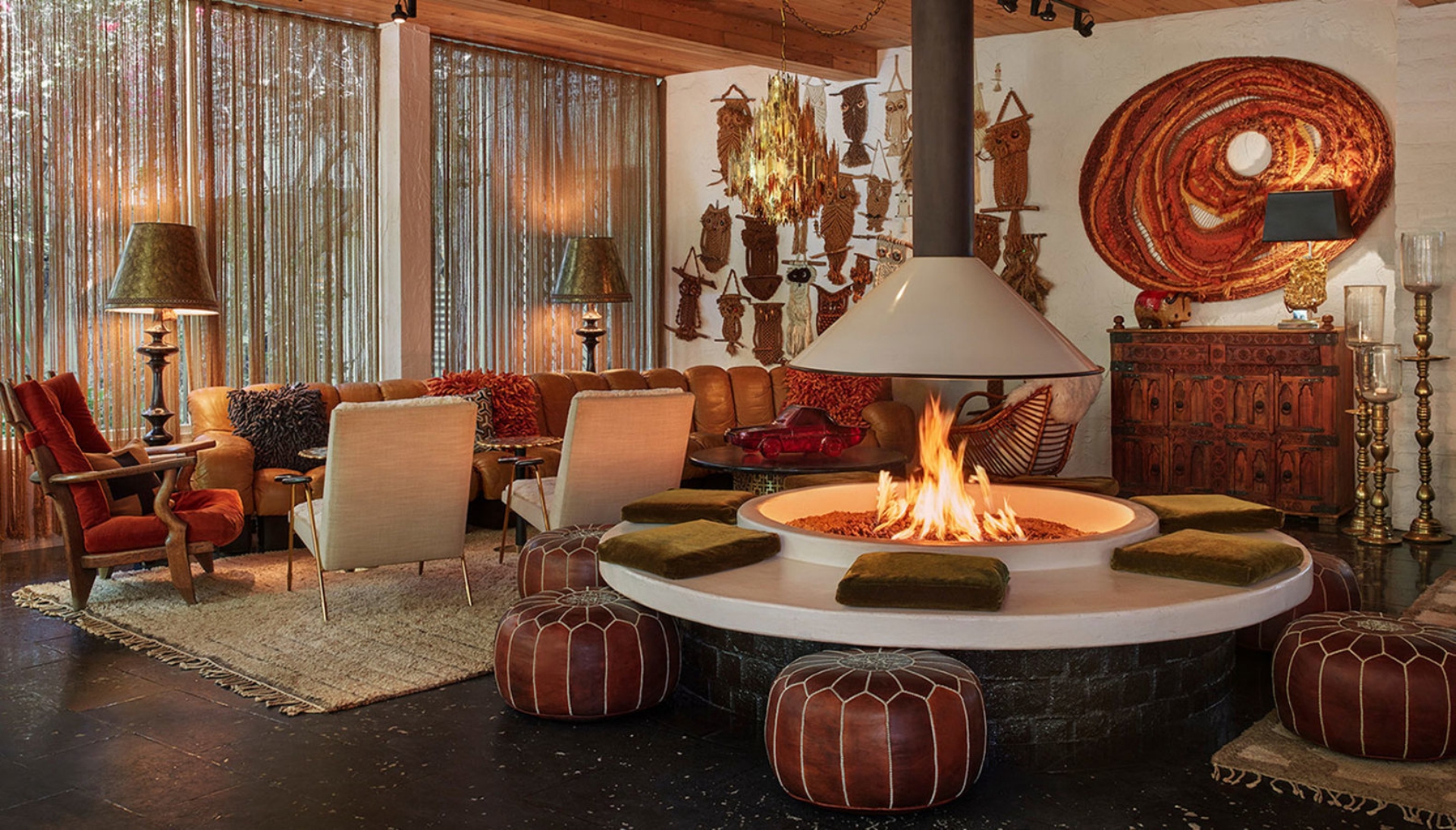 Best Bars
Palm Springs is home to an array of upscale watering holes. Here are ten of the best bars in Palm Springs
Counter Reformation
New speakeasy-style wine and beer bar located at the Parker Hotel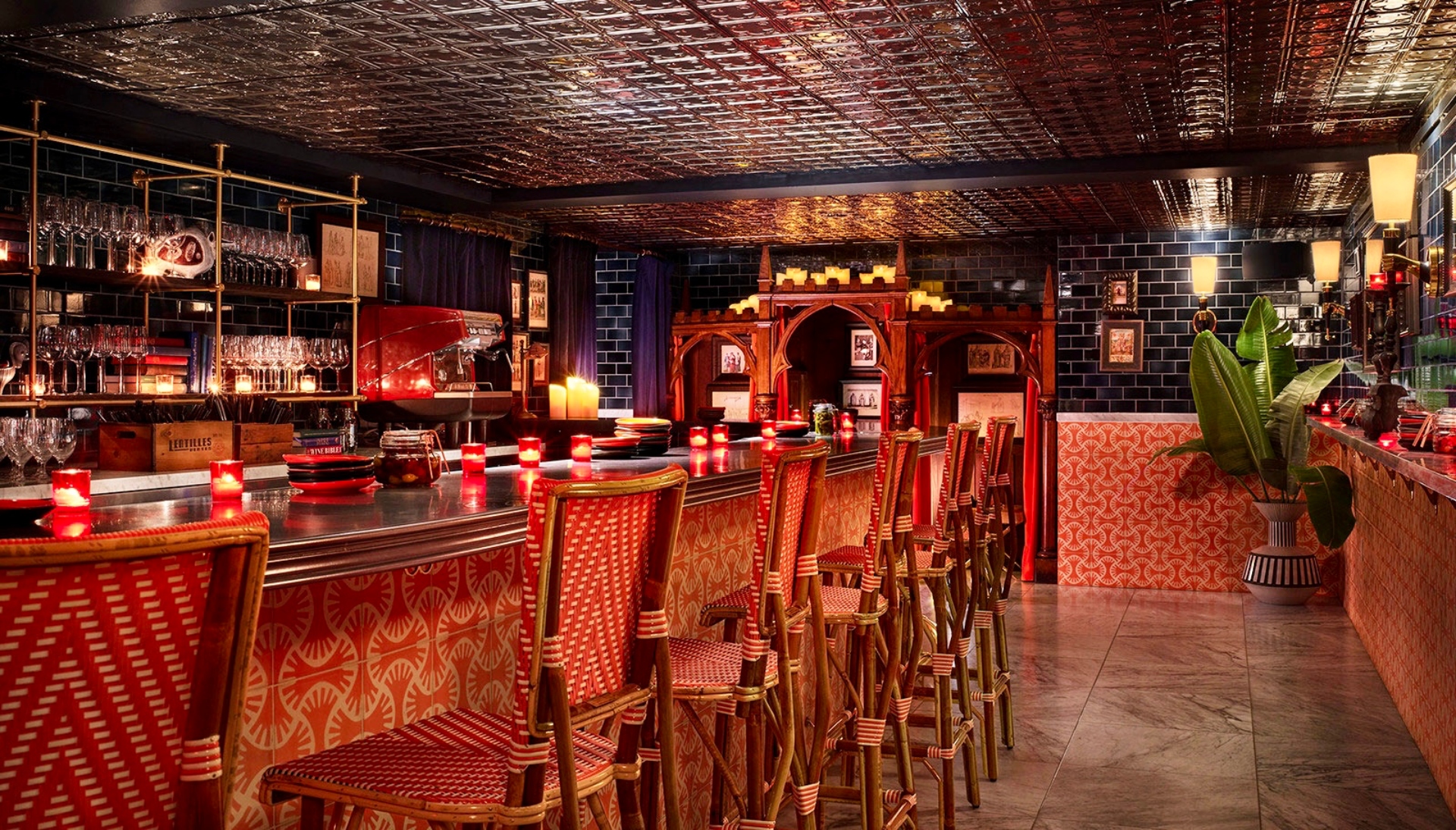 High Bar 
Located at The Rowan Hotel, this rooftop pool bar is a great place to enjoy classic and retro cocktails with sparkling views of the city
Toucans Tiki Lounge & Cabaret
Established two decades ago, this is the city's longest-running drag show. Toucans is also a place for many parties surrounding the Coachella Music Festival
The Alibi
New cocktail bar serving tapas and small plates
Dead or Alive
Excellent locals bar with a great selection of small production wines
Boozehounds
A dog-friendly open-air cabana bar and patio serves up unique cocktails and American cuisine
Bootlegger Tiki 
Hand-crafted tiki cocktails, in a dim, playful atmosphere
Soleil Pool Bar
Located at the Riviera Hotel, this bar is a fun place to spend an afternoon mixing and mingling poolside
Truss & Wine
Industrial-chic spot for craft cocktails & a desert-inspired menu in the historic El Paseo building
V Wine Lounge
Mid-century style lounge serving boutique California wines, small production international wines, craft beers, throwback cocktails, and a small, cheese-heavy menu