Humans and spaces have intriguing relationships and interactions. The two seem to be moving and static, in fact, often changing roles from time to time – an element that lialawlab has observed and leveraged expertly in their work. Based in Hanghzou, lialawlab is dedicated to delivering creative architectural and interior design solutions, with a project portfolio covering commercial complexes, retail spaces, residential buildings, cultural spaces and more. Founded by architects and designers Xing Lia and Luo Haifeng in 2018, their niche is their strong grasp of spatial scale, innovative architectural structures and constant experimentation of material light and shadow. 
The team adheres to the philosophy, 'the personal is the most creative', believing in the power of self-perception and the value of creation. They excel at addressing challenges and exploring the unknown, always striving to create updated design in line with changing contexts. As well, they harmoniously integrate visual effects, tactile experiences, light and shadow, texture and atmosphere in every project they are tasked with.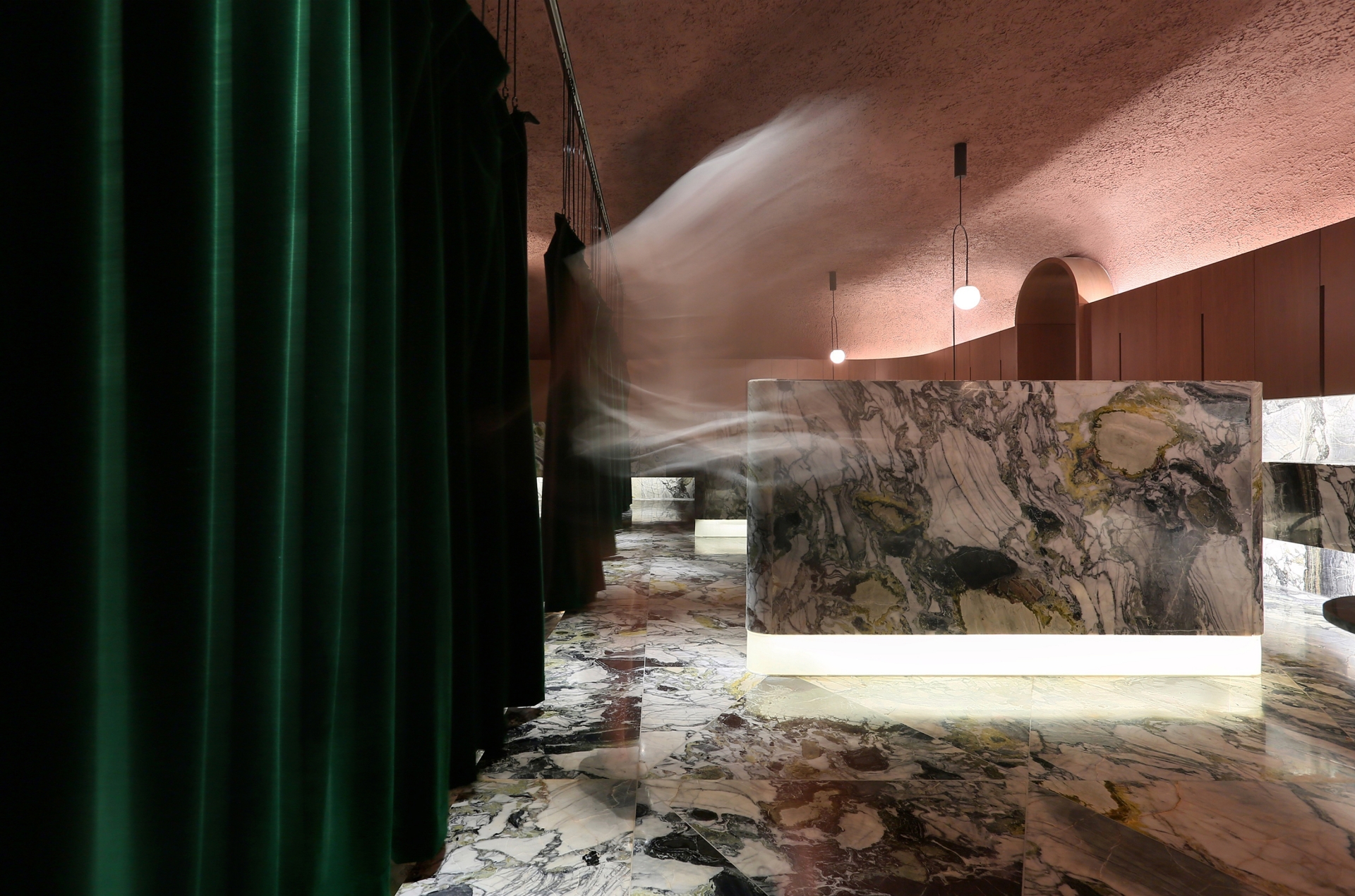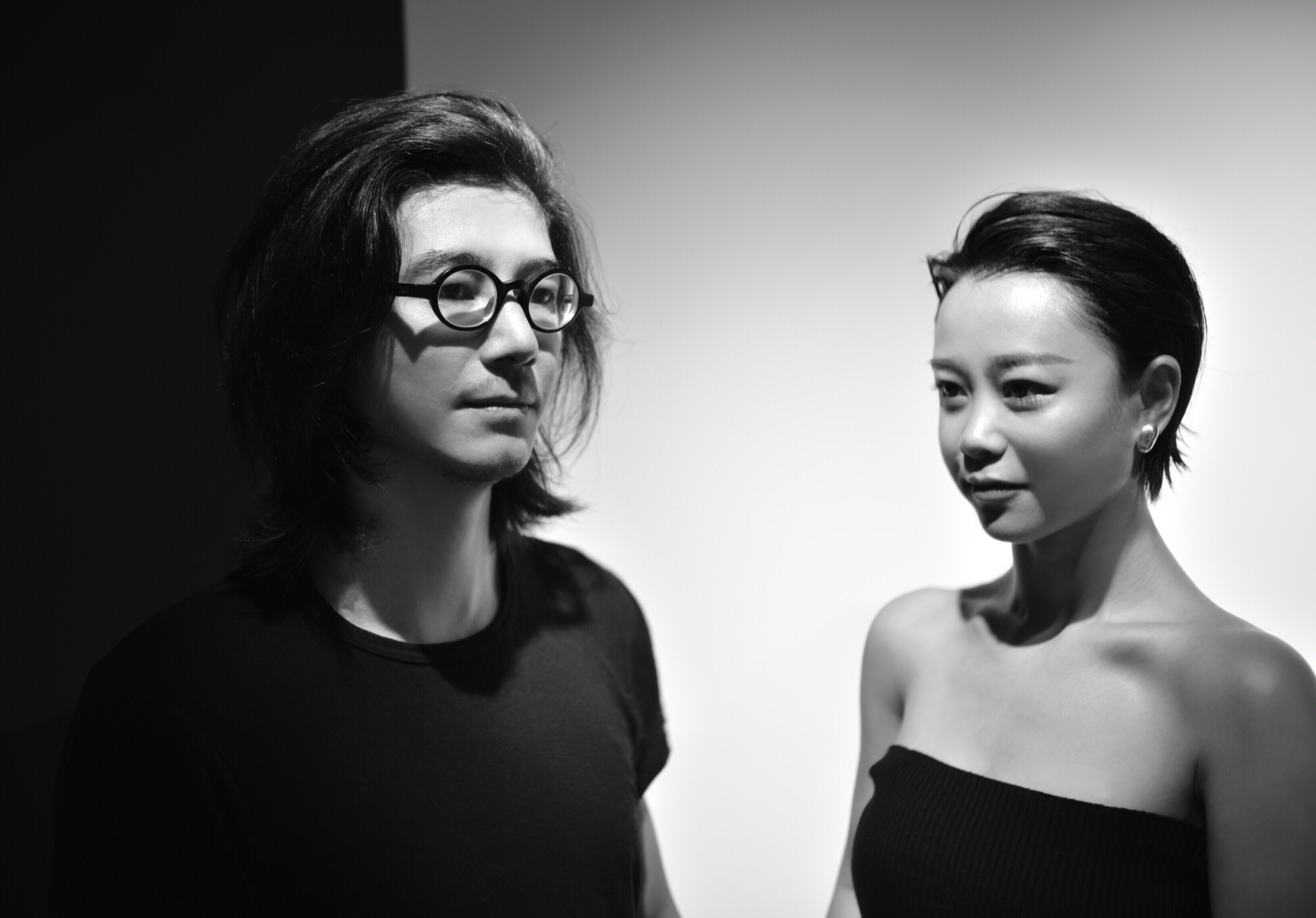 How would you describe your design style? Where does your creative inspiration come from?
Our team places an emphasis on the power of self-awareness, firmly creating value, being brave and challenging ourselves, venturing into the unknown and realizing increasingly evolving design in the contradictory and diverse reality. We hope to juxtapose two materials, two emotions, two sets of time and space, two actions and two states, all in one place. Through our work, we either expose the disintegration of the two, or try to reconcile the contradiction between the two but with every case, we hope to express a design that has conflict. Opposition, contradiction, juxtaposition, and harmony are all things that can be seen as equal.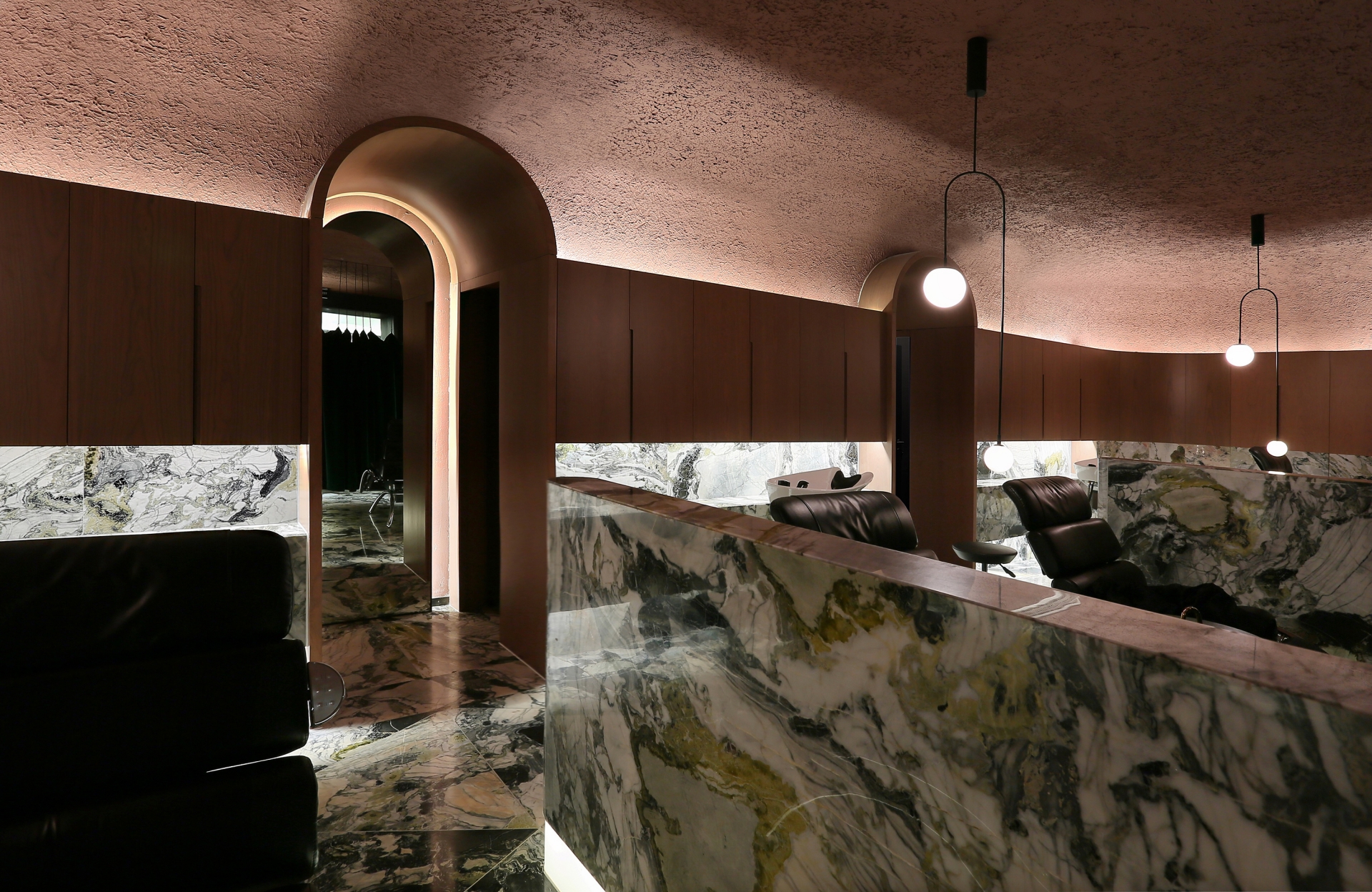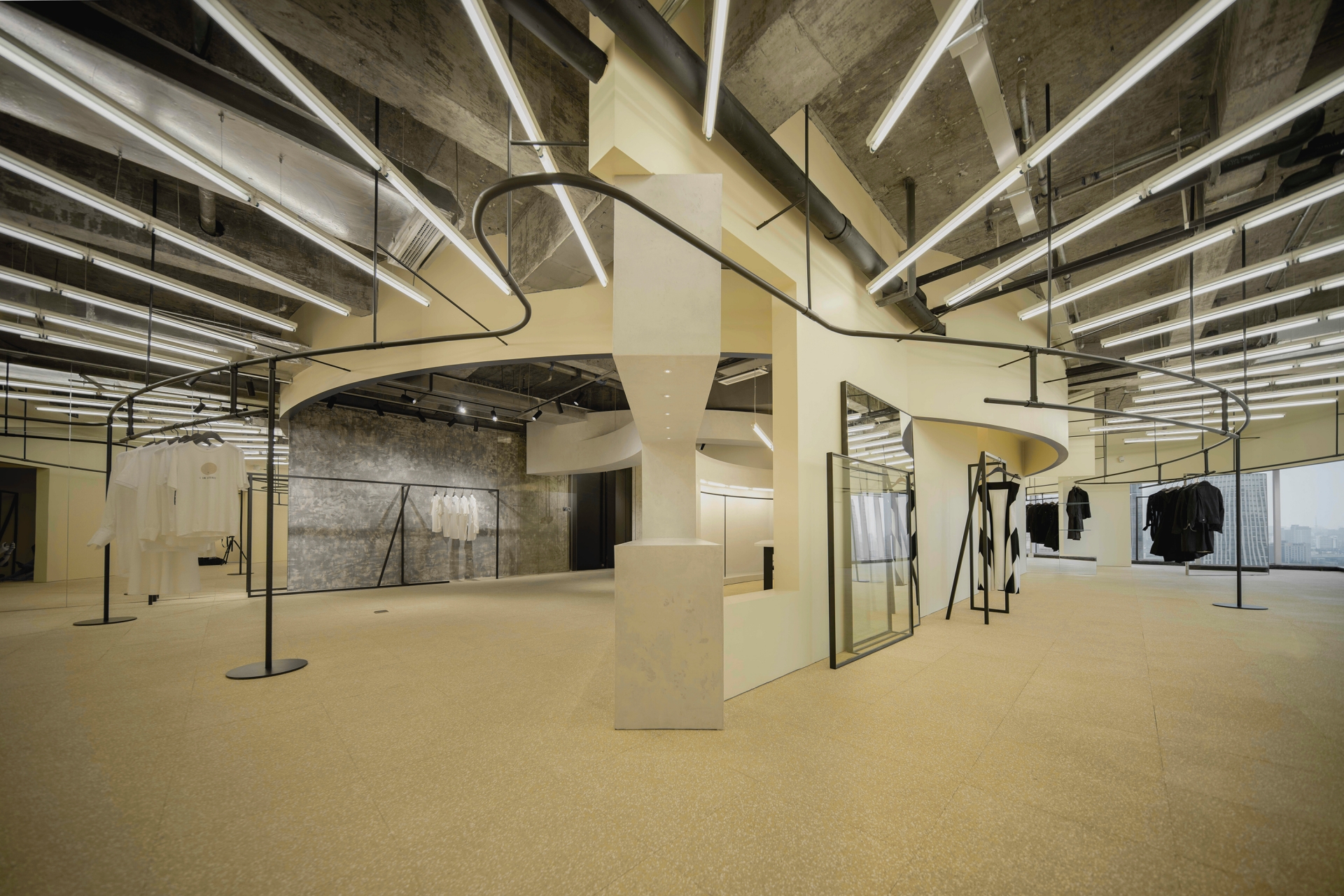 What is good design in your point of view? How can design improve emotions and quality of life?
From meeting the basic functional requirements of design to paying attention to the basic geometric elements composed of straight lines, circles and free curves, we have abided by these general rules for ten years. At the same time, a design path that starts from the basic geometrical form and constructs unlimited free space can also be established. Having respect for people's 'original experience' is important as well respecting the original 'points, lines and planes'. Where from simple, clear concepts and rich juxtapositions, a pure spatial story can be created. This kind of design is the most ideal in our eyes.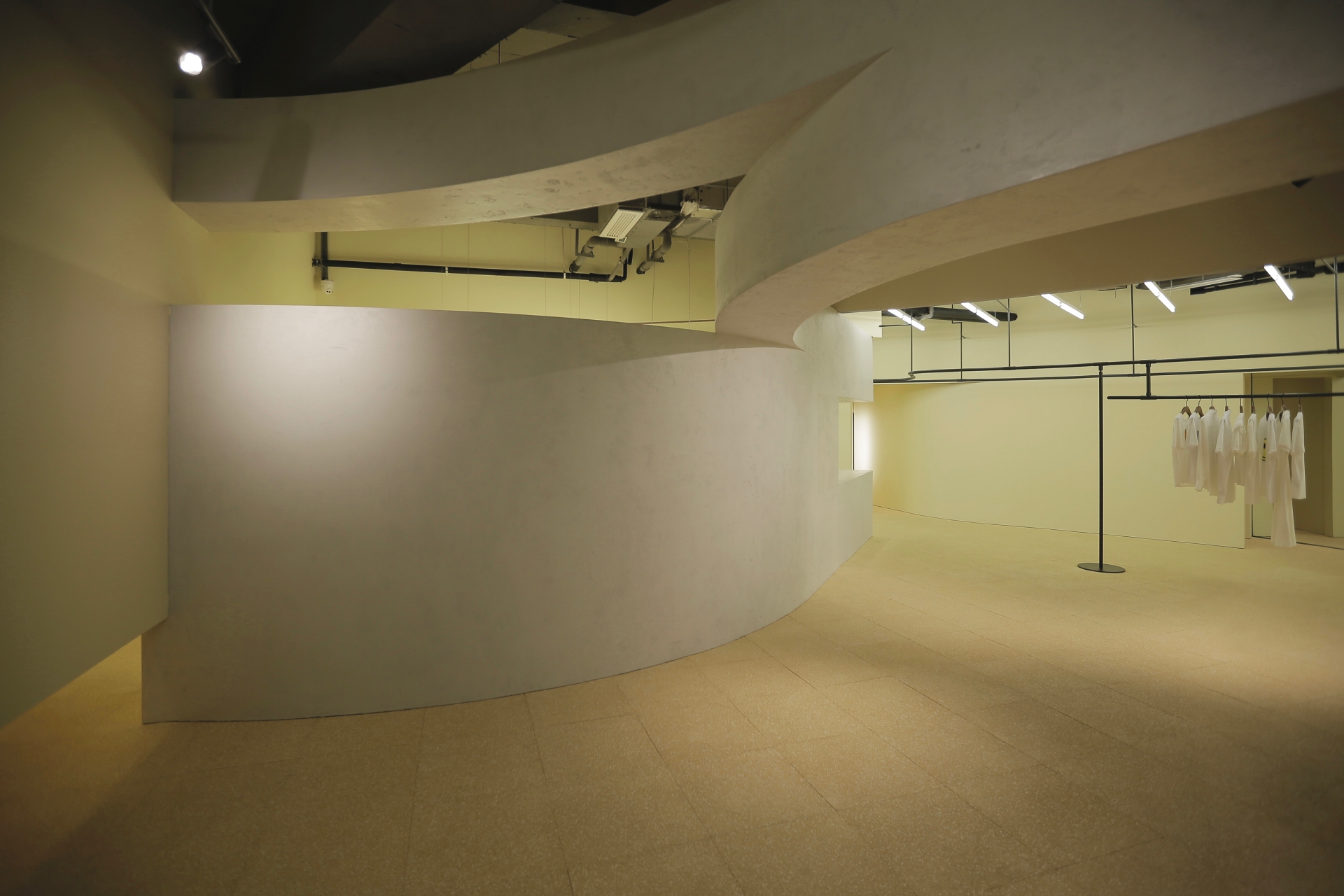 We hope that design can present a story of space, and wrap our philosophical meaning of life with the outer garment of space. Such a juxtaposition, no matter whether it's status, beauty, considered right or wrong, will mobilize the senses – sight, touch, smell, light and shadow, texture and atmosphere – to create a fusion of emotions.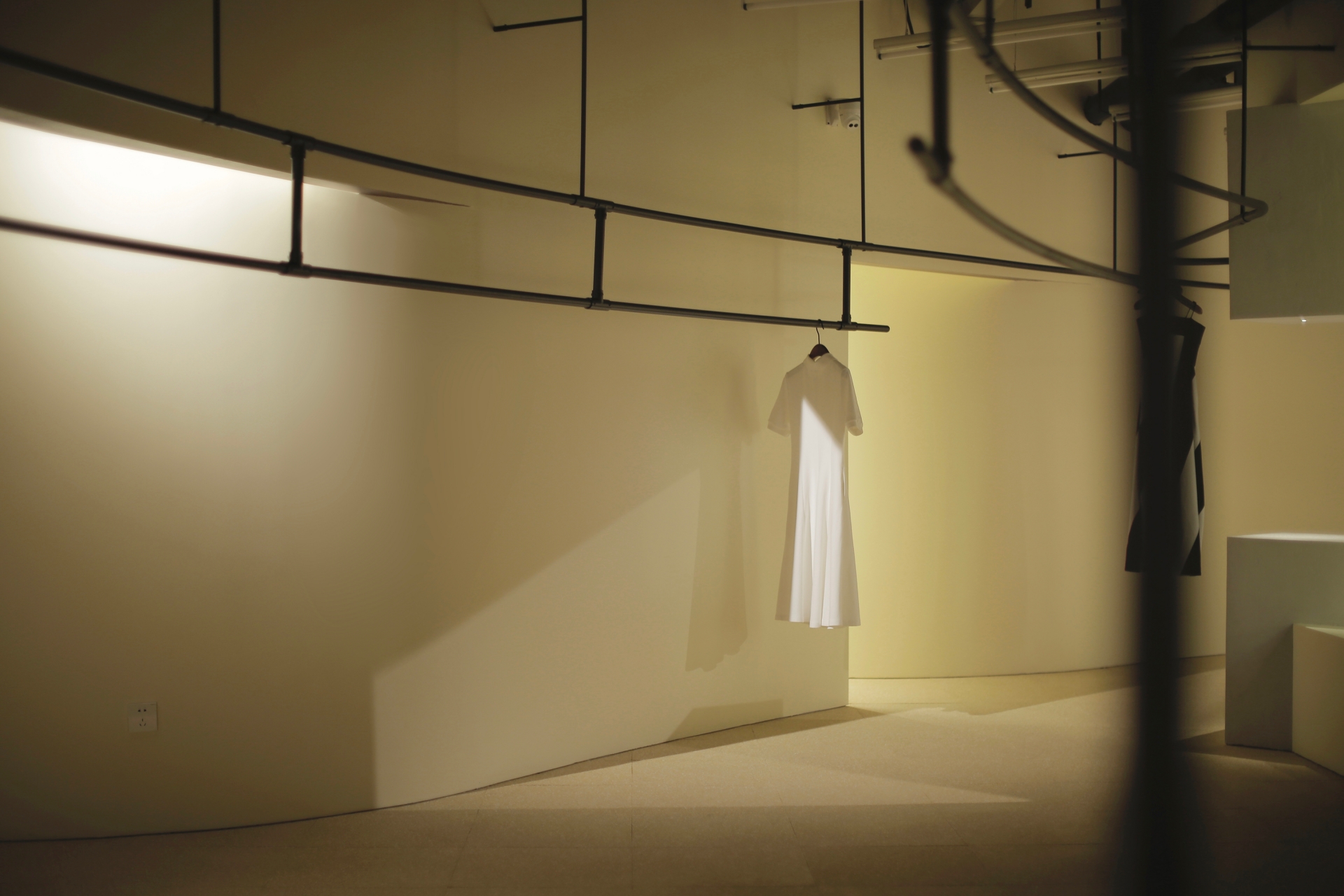 What is your favourite design project so far?
Each project we have undertaken also has its own unique meaning. It's perhaps easier to give some examples introducing some of the key creations we regard as our milestones. In 2014, we completed a creative concept, encompassing 54,000 square feet for the brand TAO, reconstructing the problem of the 'flow of people' in the space, and using two sets of large-span special-shaped stairs to penetrate functional needs. In 2015, the brand's design was further improved, focusing on the relationship between 'people and atmosphere', and began to focus on the most basic design elements: straight lines -  from horizontal straight lines and vertical straight lines - to understand the true meaning of style and design language. In 2017, the brand wakeup let us really pay attention to 'juxtaposition' - the power of and juxtaposition of different materials and light, composed in a simple setting to create an extraordinary spatial experience. In 2018, we used 'round charm' in practice on the brand, BALCONY, coupled with atmosphere integration and the juxtaposition of materials to give the extremely small site a grand narrative. Then in 2020, we become more daring and used 'free curves' for FORMORAL's design. This design concept allowed for infinite spatial interpretations to be conveyed and the juxtaposition of multiple elements to be freely displayed – with unlimited freedom and possibilities.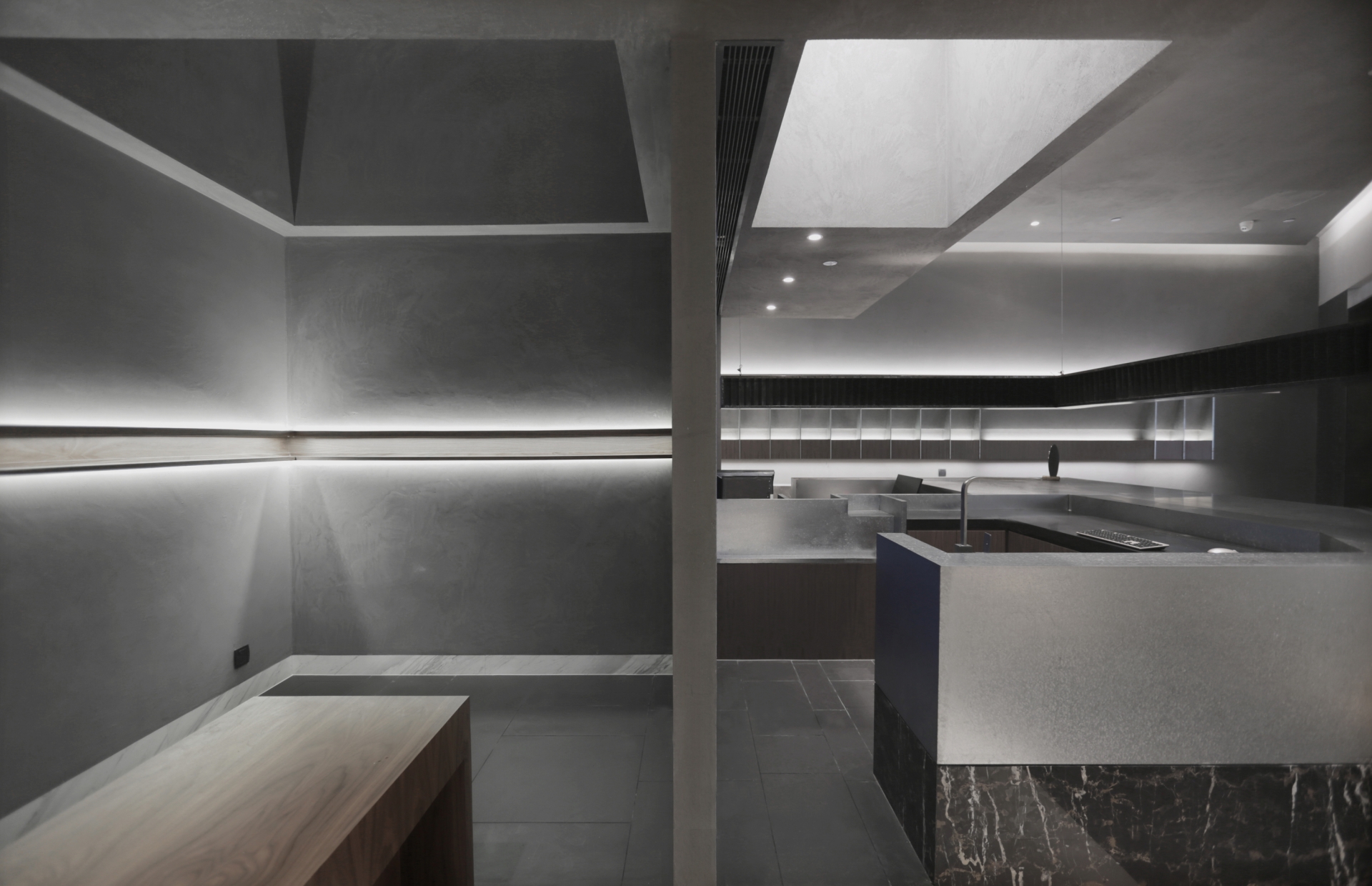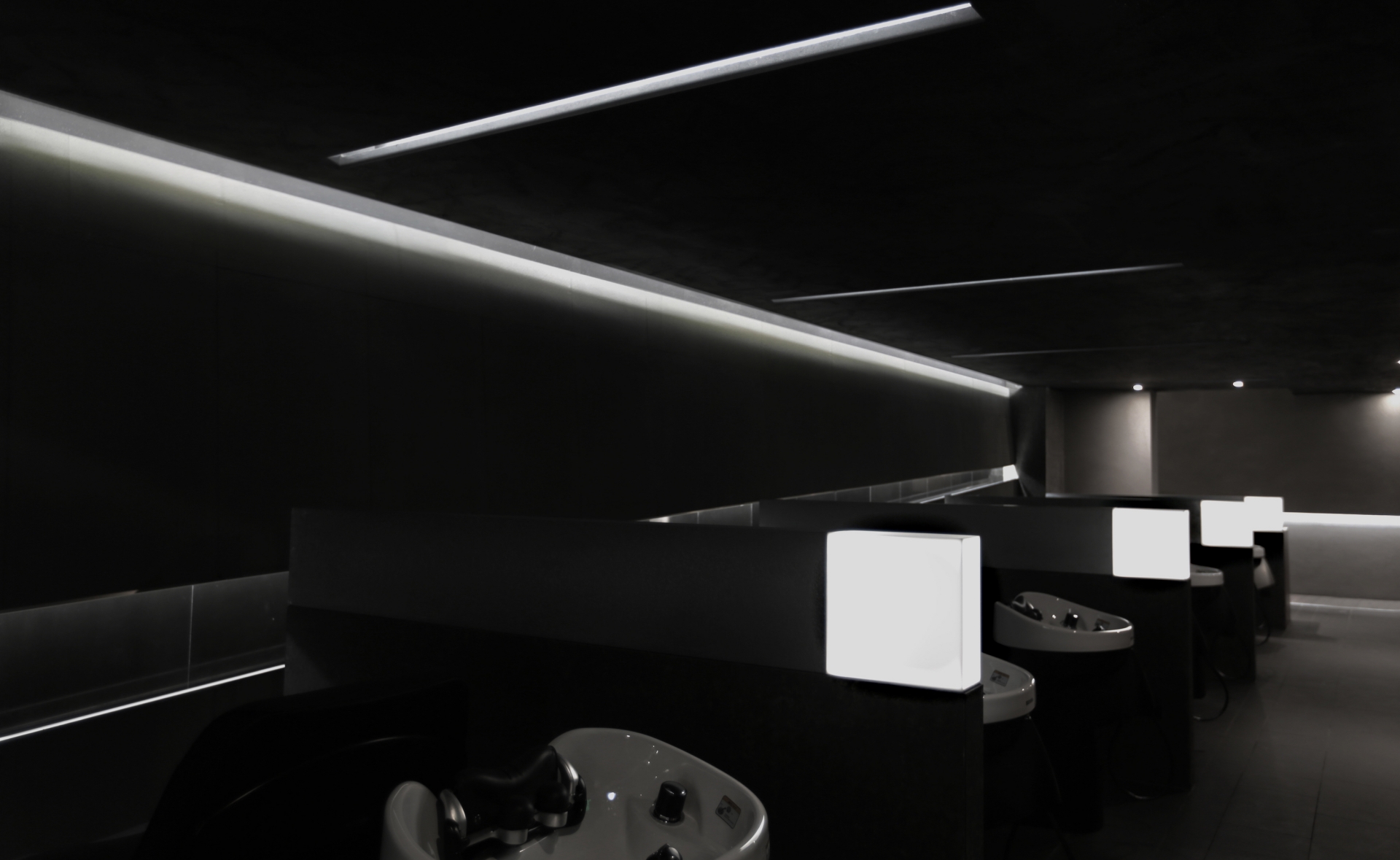 How did you add realism and warmth to the cold and illusory space of FORMORAL, as well as promote the interaction between people and space? 
To us, the most important aspect about space is that it can trigger people's desire to explore and stroll around. This requires the art of inducing elegance within the space, which makes people pause, disperse, wander, and stare. For FORMORAL, in the core channel encompassing a height of 125cm, we cut a 2cm wide crack in the middle of the spherical shape, through which light and shadow could penetrate.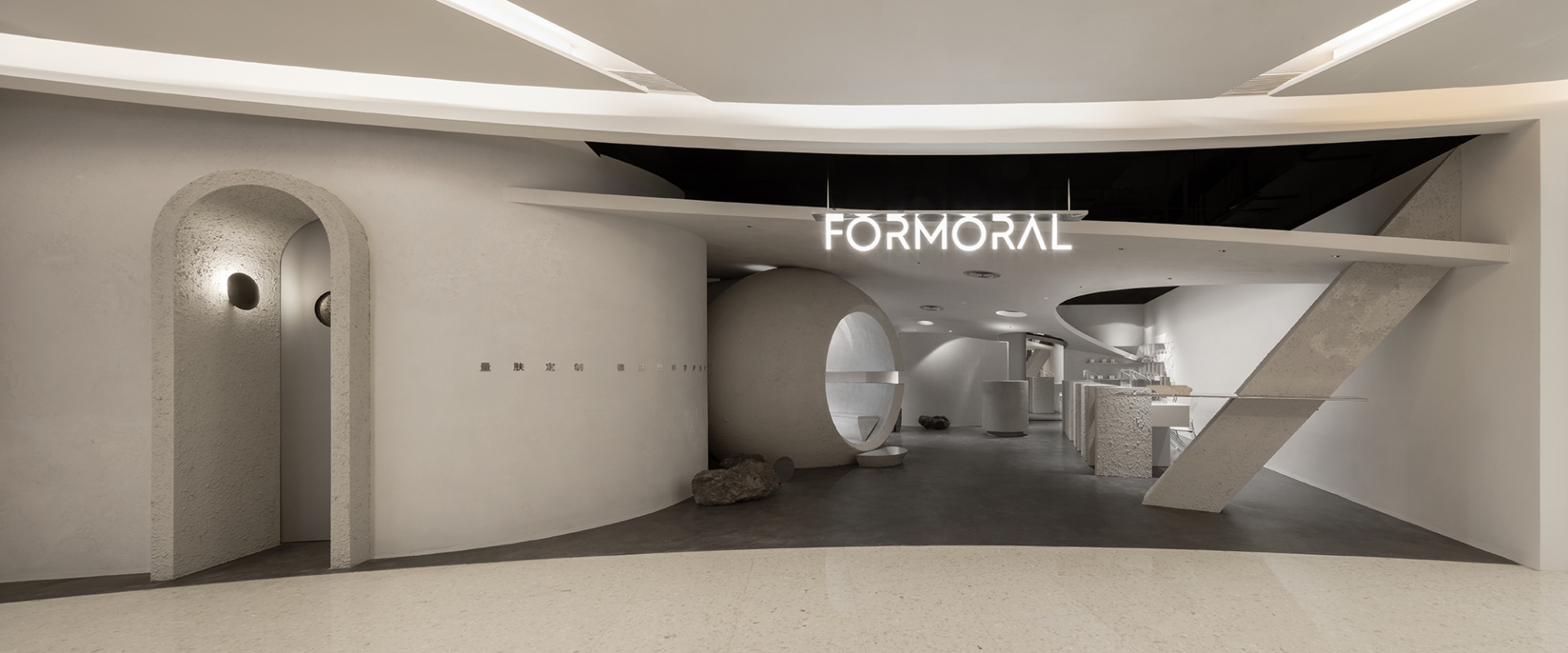 People will then not only just pass by – they may stop and stay for a while, and through the cracks, something in the corner will attract their eye. This is due to the way the light falls, sometimes here, sometimes there.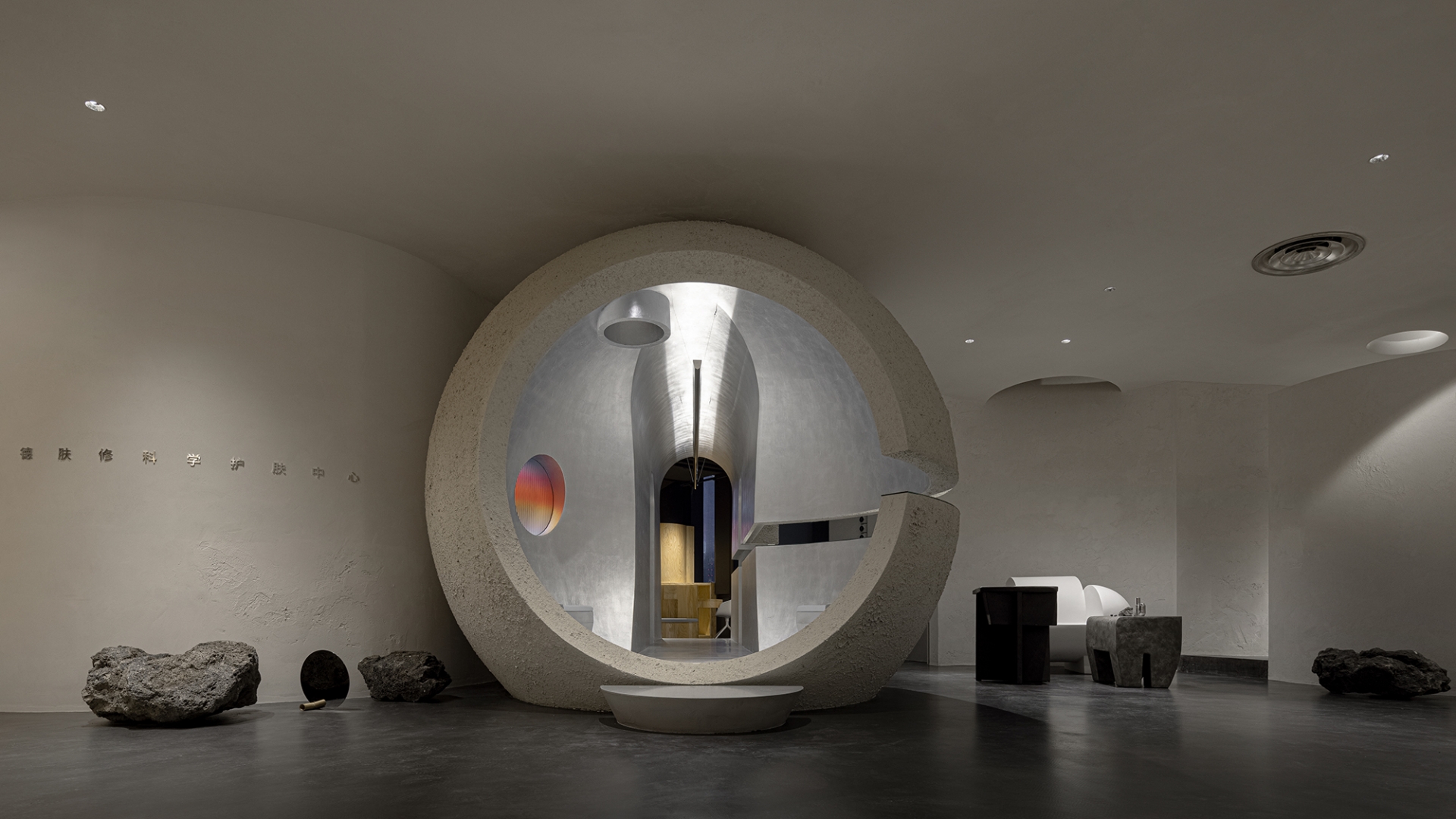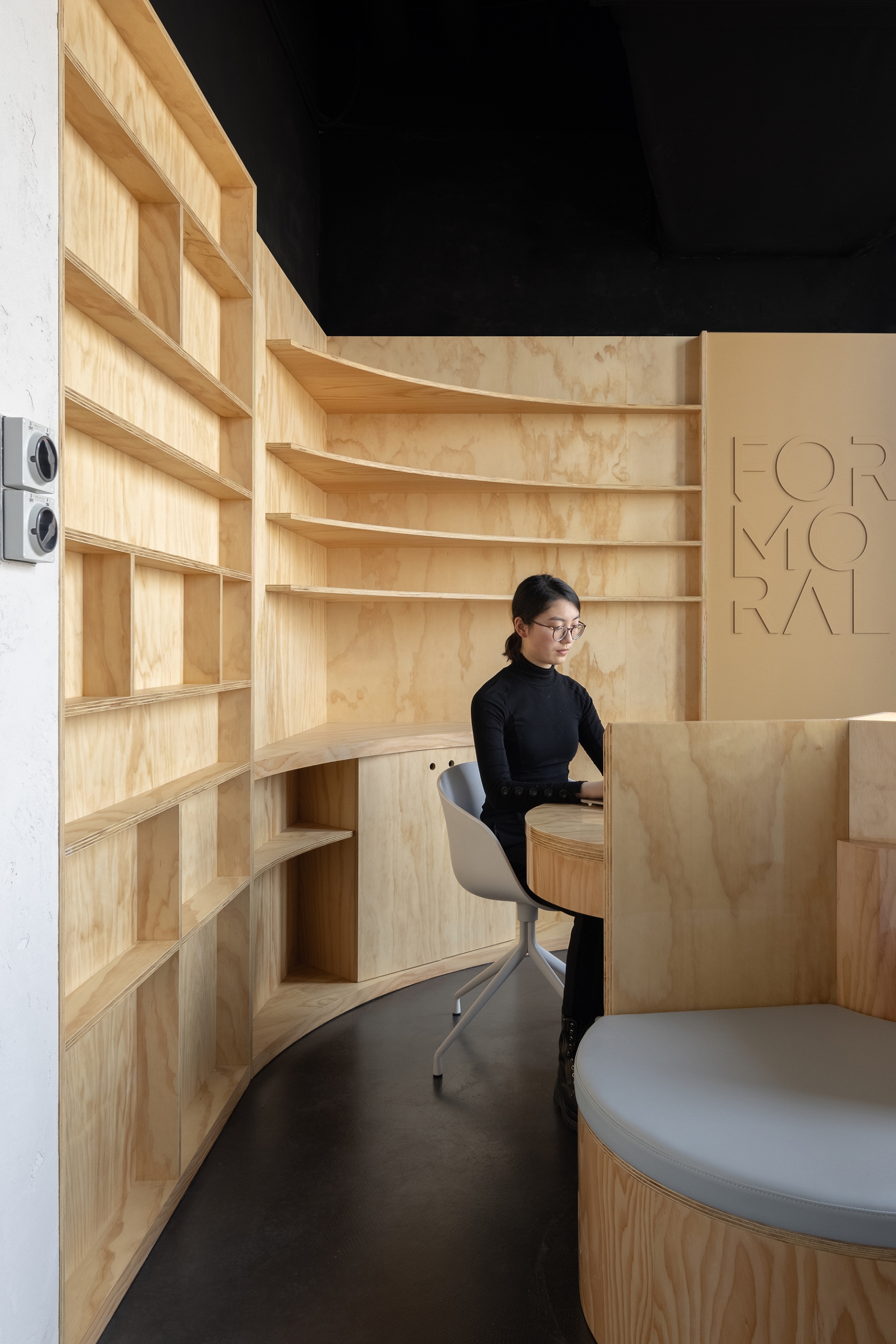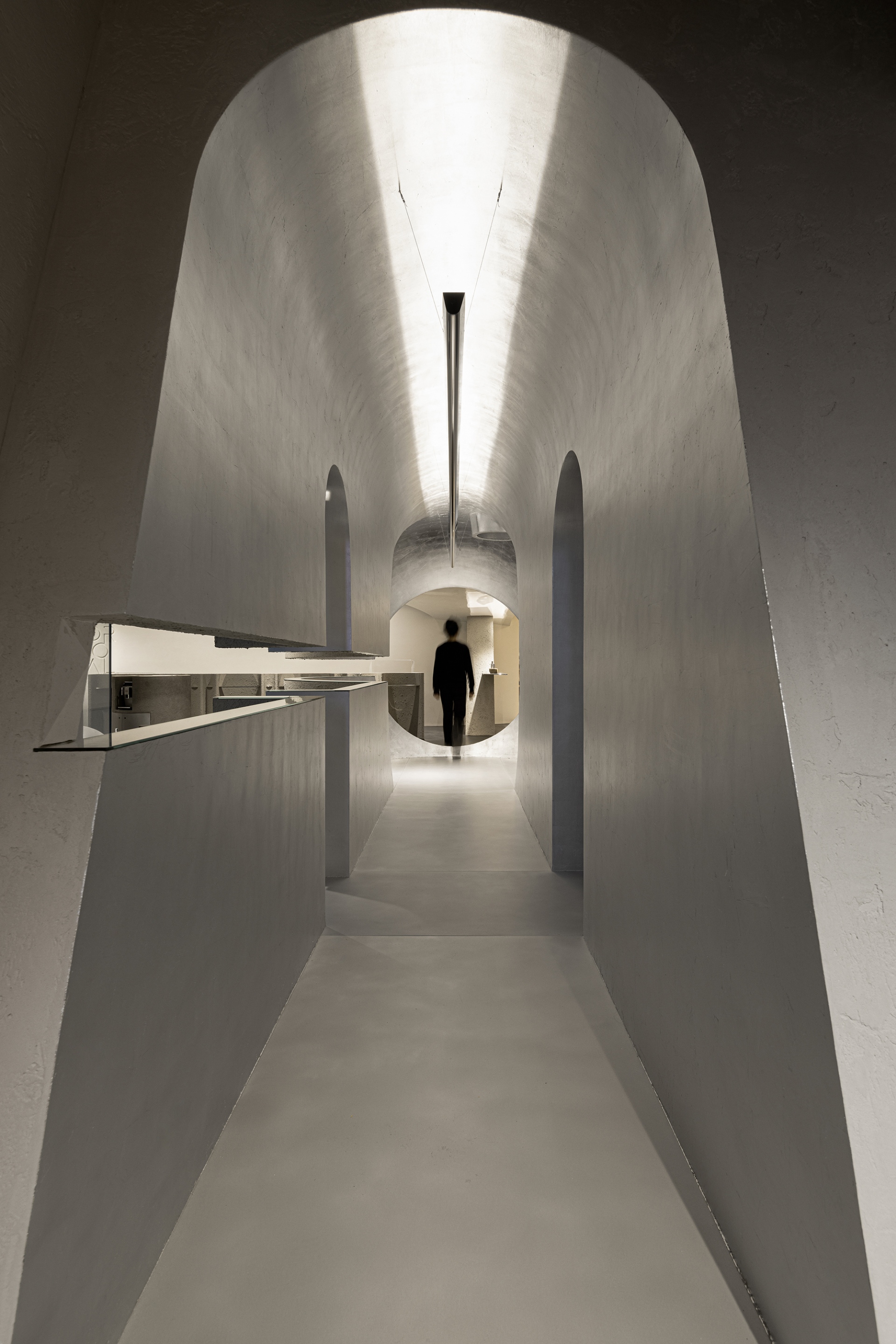 There is also a small window for internal employees to take care of both the inside and outside. Walking through the interior and exterior is like journey of discovery, and a journey of time. Time is not limited to a moment of solidification - time is the way of flowing in the architectural space. The guidance of light, shadow and time gives the architectural space a state of orderly and free use.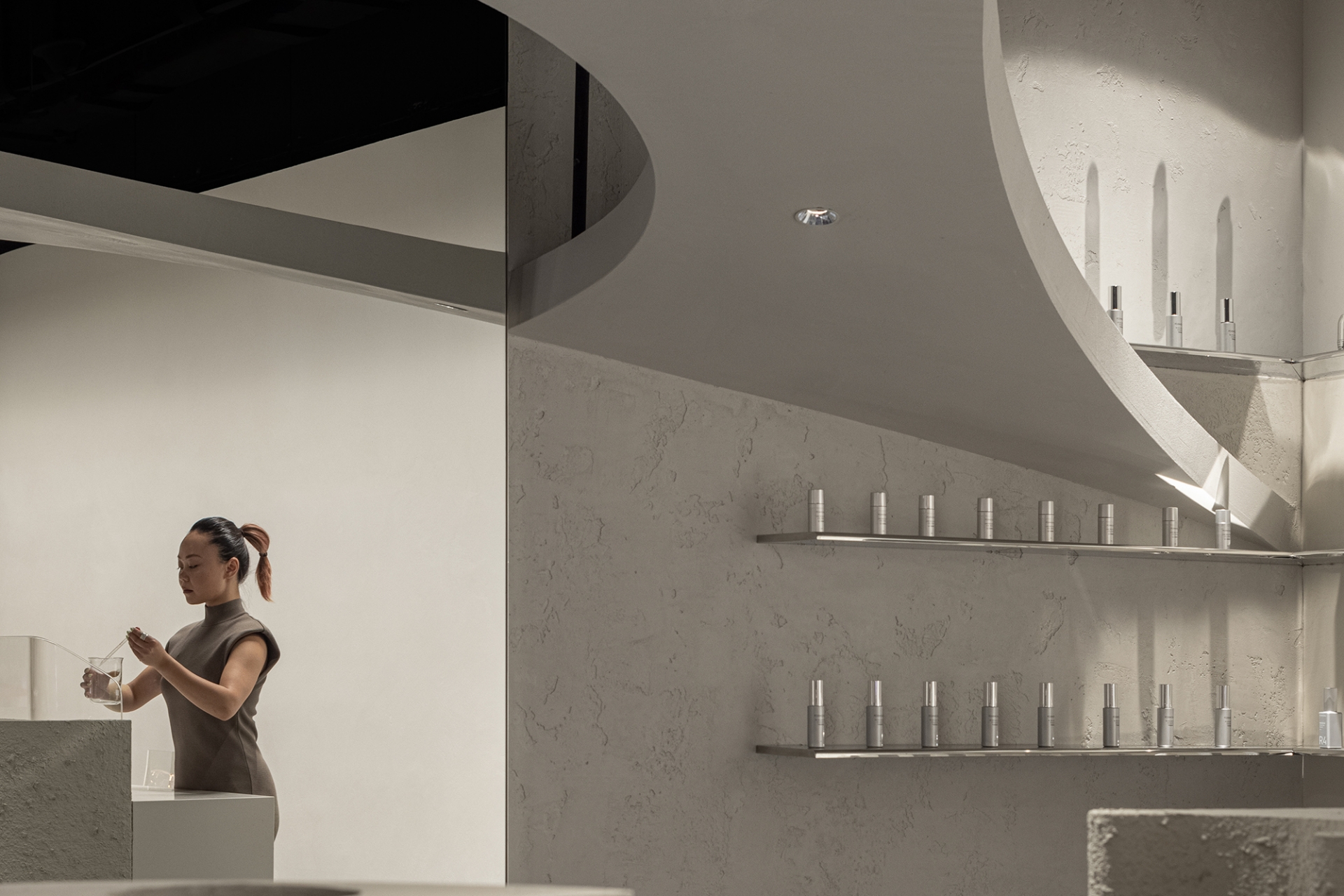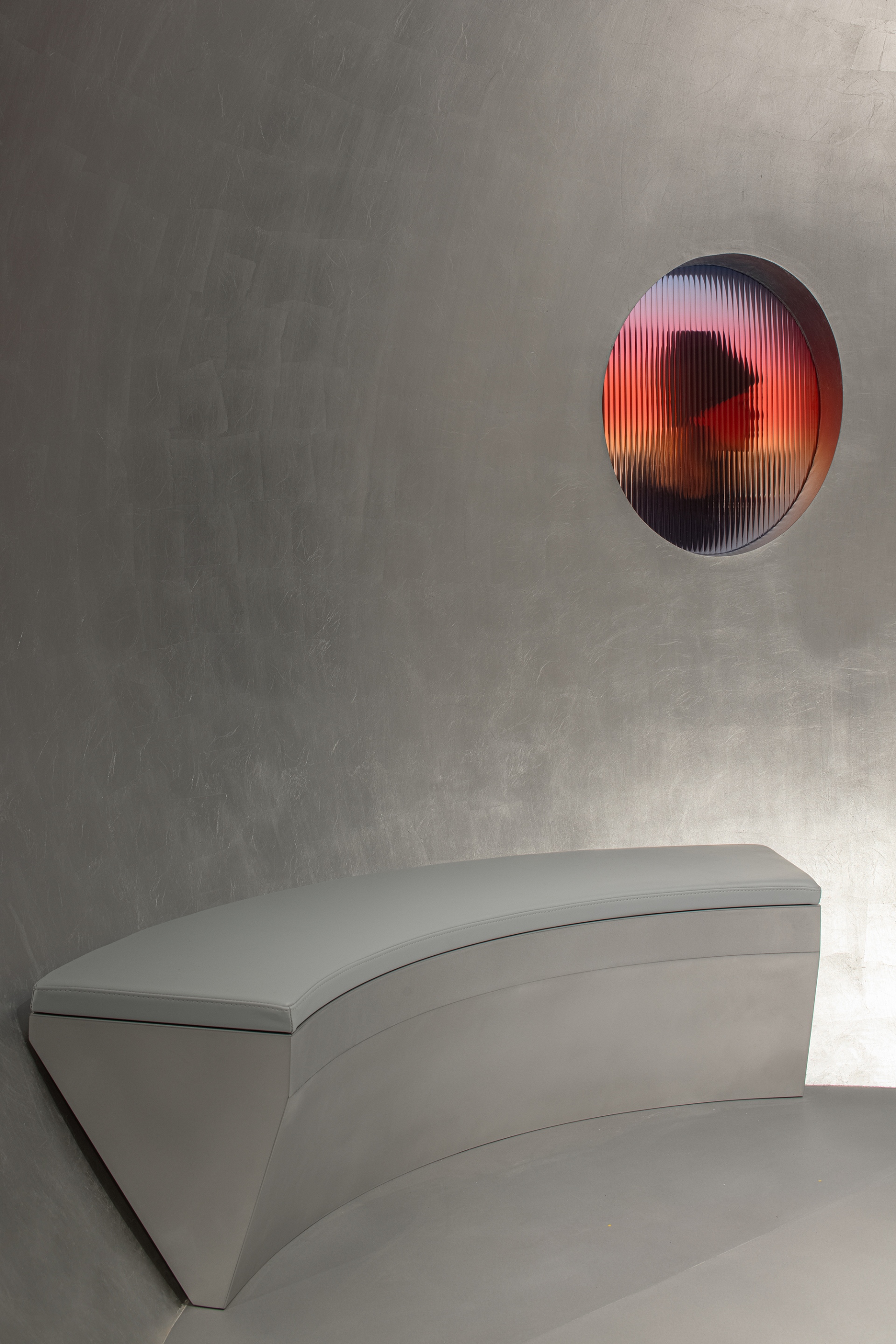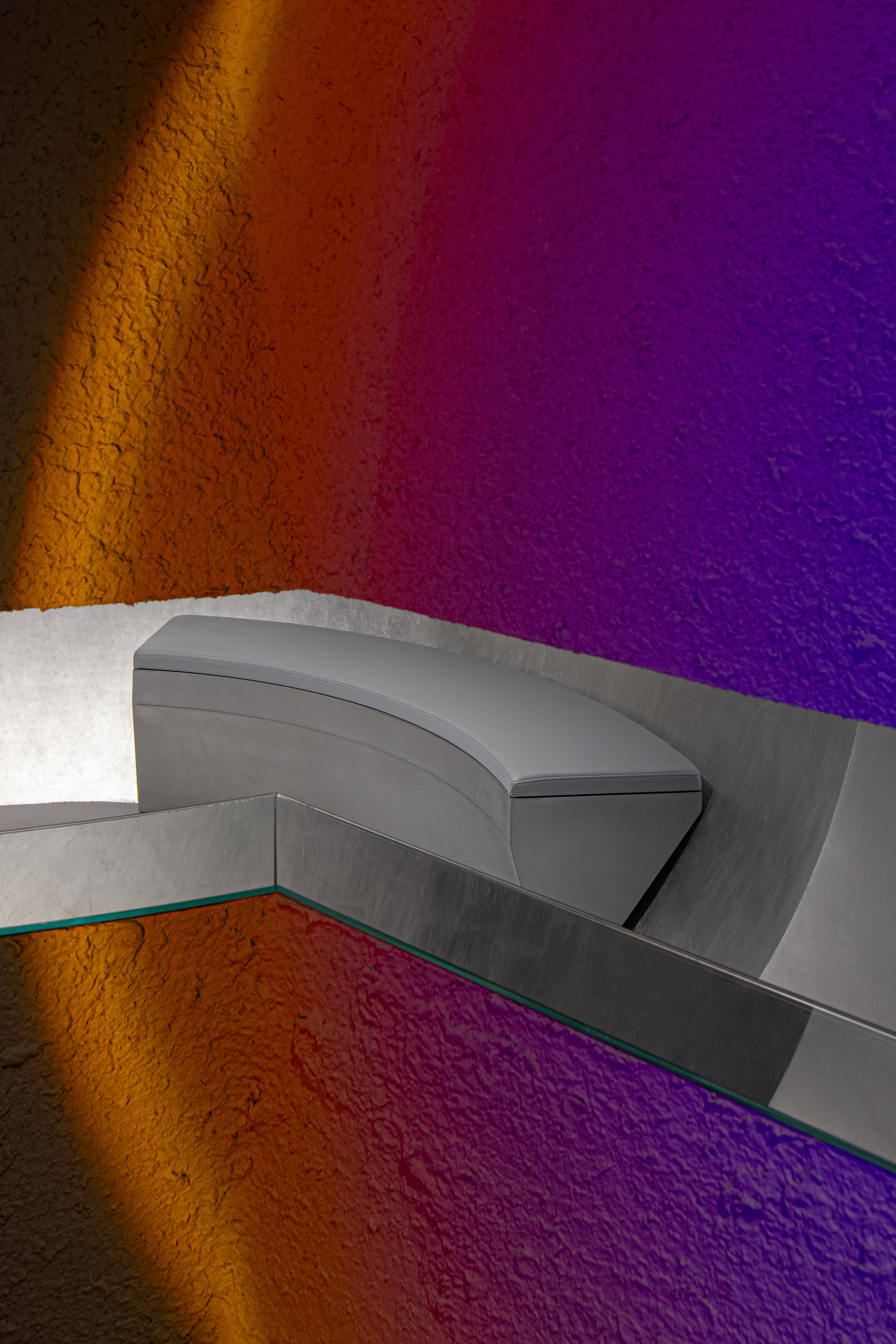 What do you think is the advantage of clean construction?
We are committed to the pursuit of brave design, which means challenging ourselves, trying the unknown and having the commitment and courage even when confronted with potential failure. Bravery will allow us to obtain endless achievements and peaceful happiness. Our creative team are all talents who share the same vision and design values, and strive to establish a long-term and close relationship with customers. By listening carefully and understanding, we can all grow together.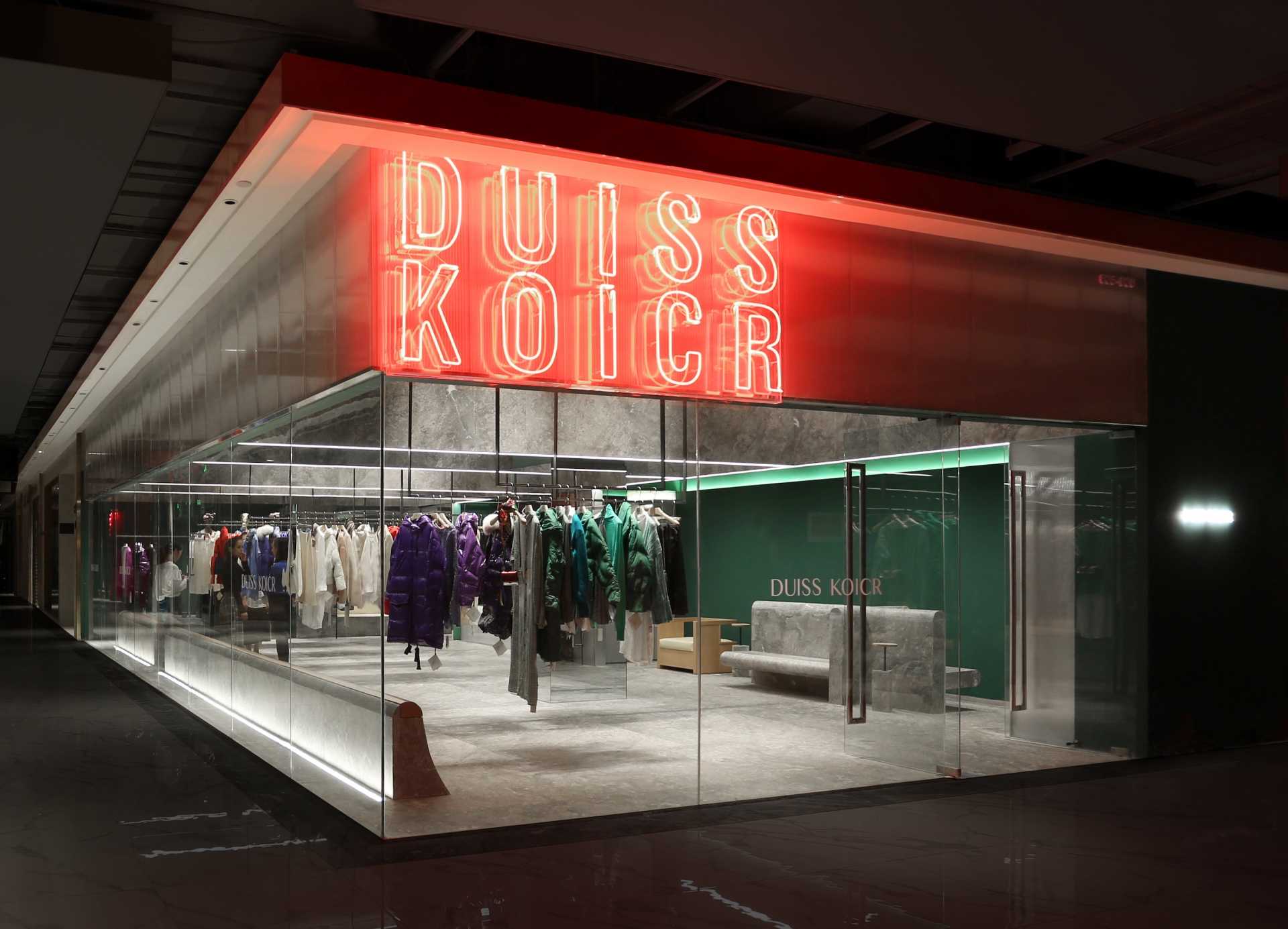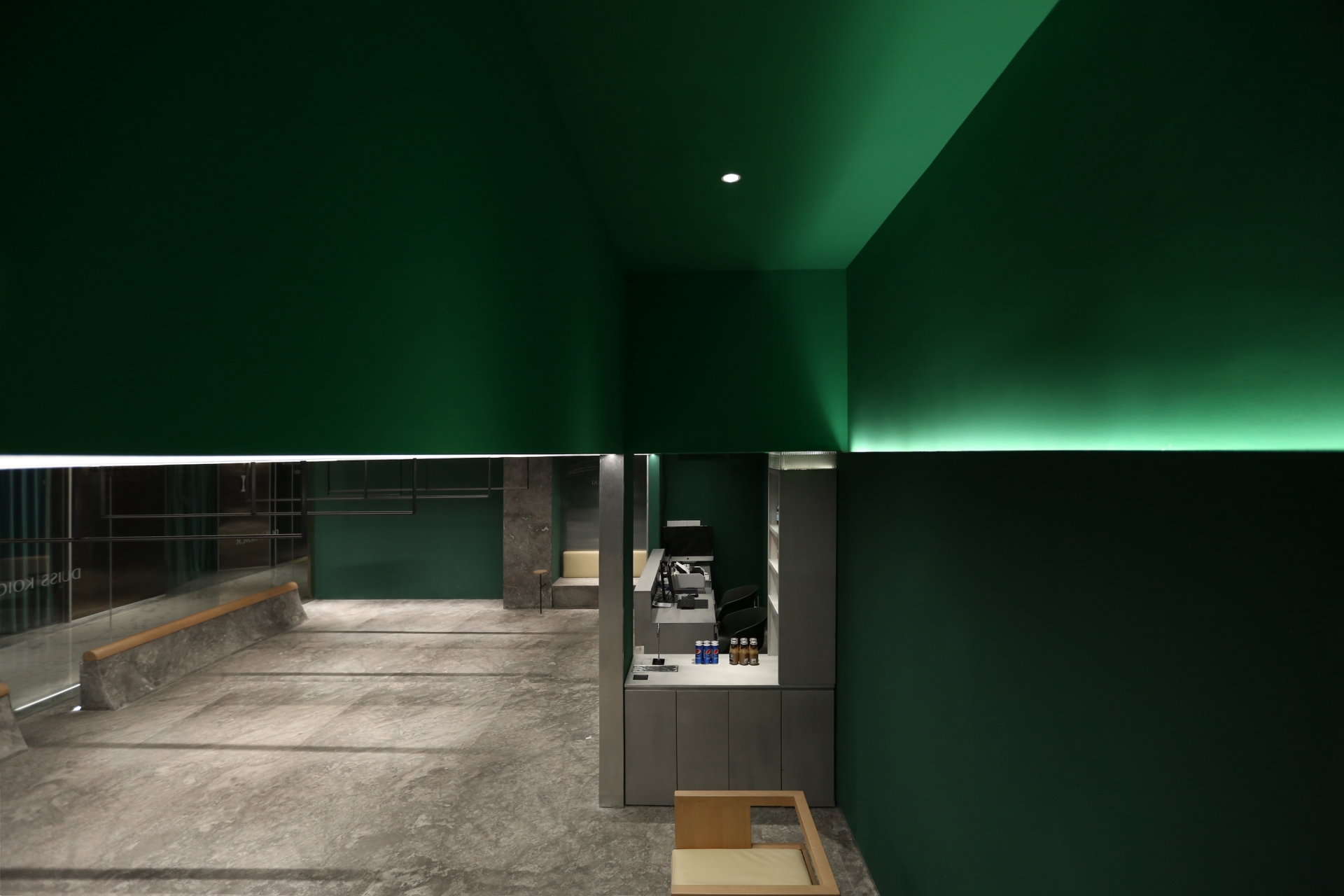 What type of project do you wish to tackle next? 
We hope to have the chance to take on some large-scale hotel projects.
What projects are you currently working on?
We are completing an interesting cafe project located in an old factory, so stay tuned.