Originally from Sweden, Sohlén grew up in Paris and then studied fashion design both at the Amsterdam Fashion Institute and at the Gerrit Rietveld Academie. Having always considered herself to be very creative, she already knew from a young age she would follow a path of art and design. From 2016-2020, Sohlén worked as the lead designer for FALKE where she designed sportswear, seamless underwear, knitwear, and ready-to-wear collections for men and women. She states her fashion design background has helped her be innovative within the realms of craftsmanship. Her inspiration is vast and her designs emerge from an understanding of patterns, good tailoring and geometrics. Here, Sohlén shares with us her journey and how the global pandemic enabled her to start a new chapter of focus as a textile artist.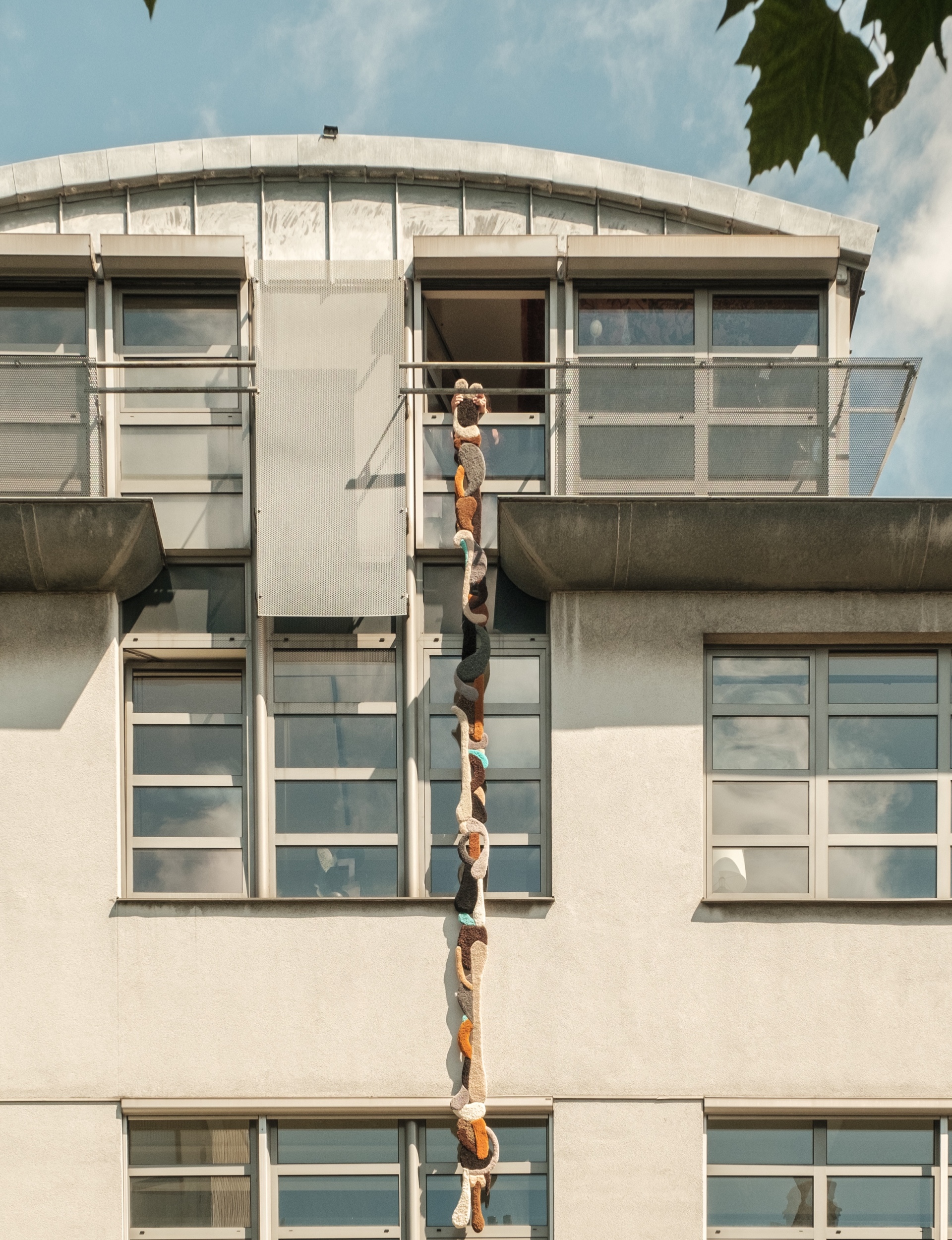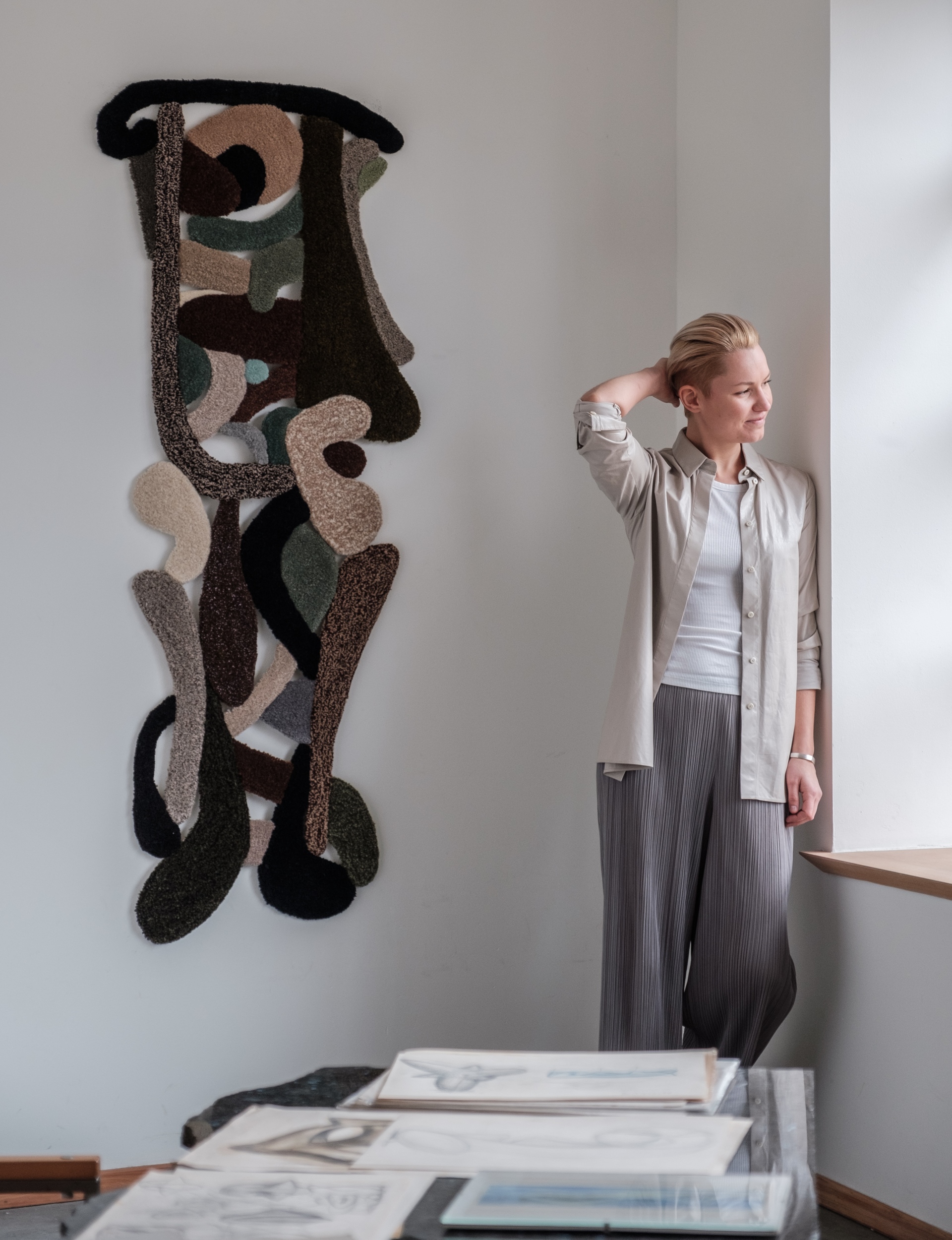 What triggered you to develop further in tapestry, for interiors especially? What do you love most about it?
When I present my tapestries, it is very important for me to present them in a captivating environment. The marriage of the art in combination with interiors has to make sense; poetically and visually. On the other hand, I also love to create bespoke tapestries based on a specific interior (then I work the other way around). Based on the colours, textures, shapes, and style of a given space, I create a custom tapestry to complement the interior.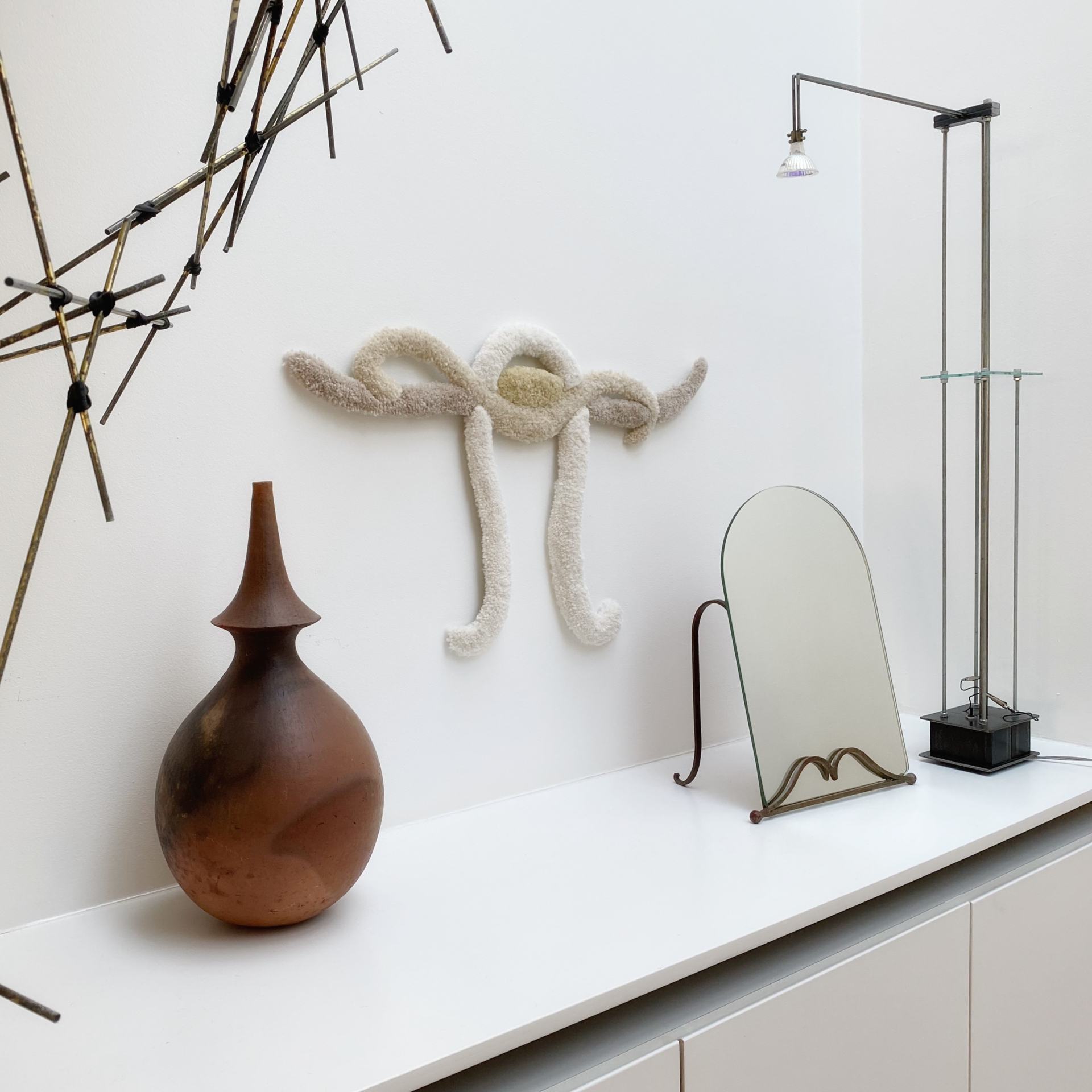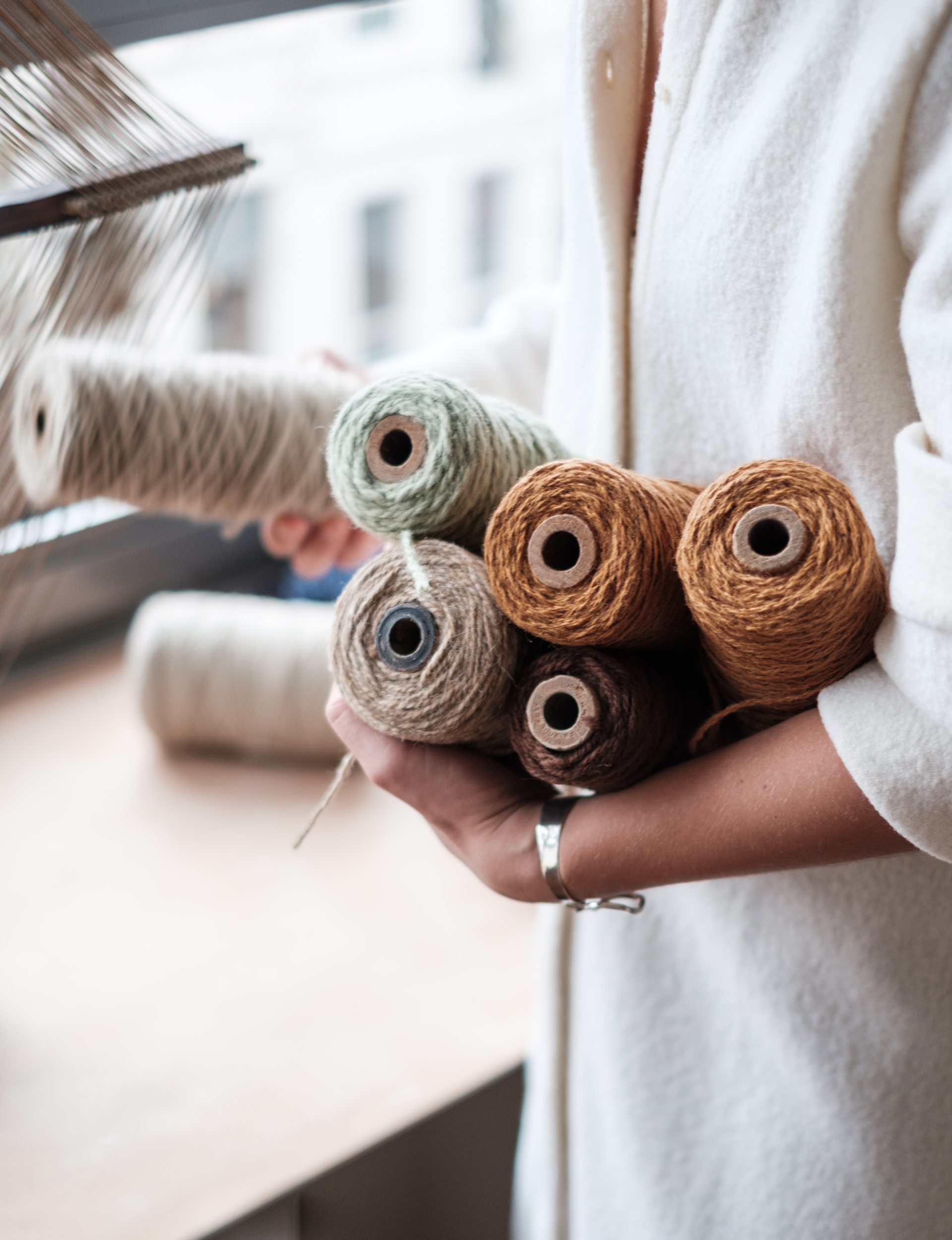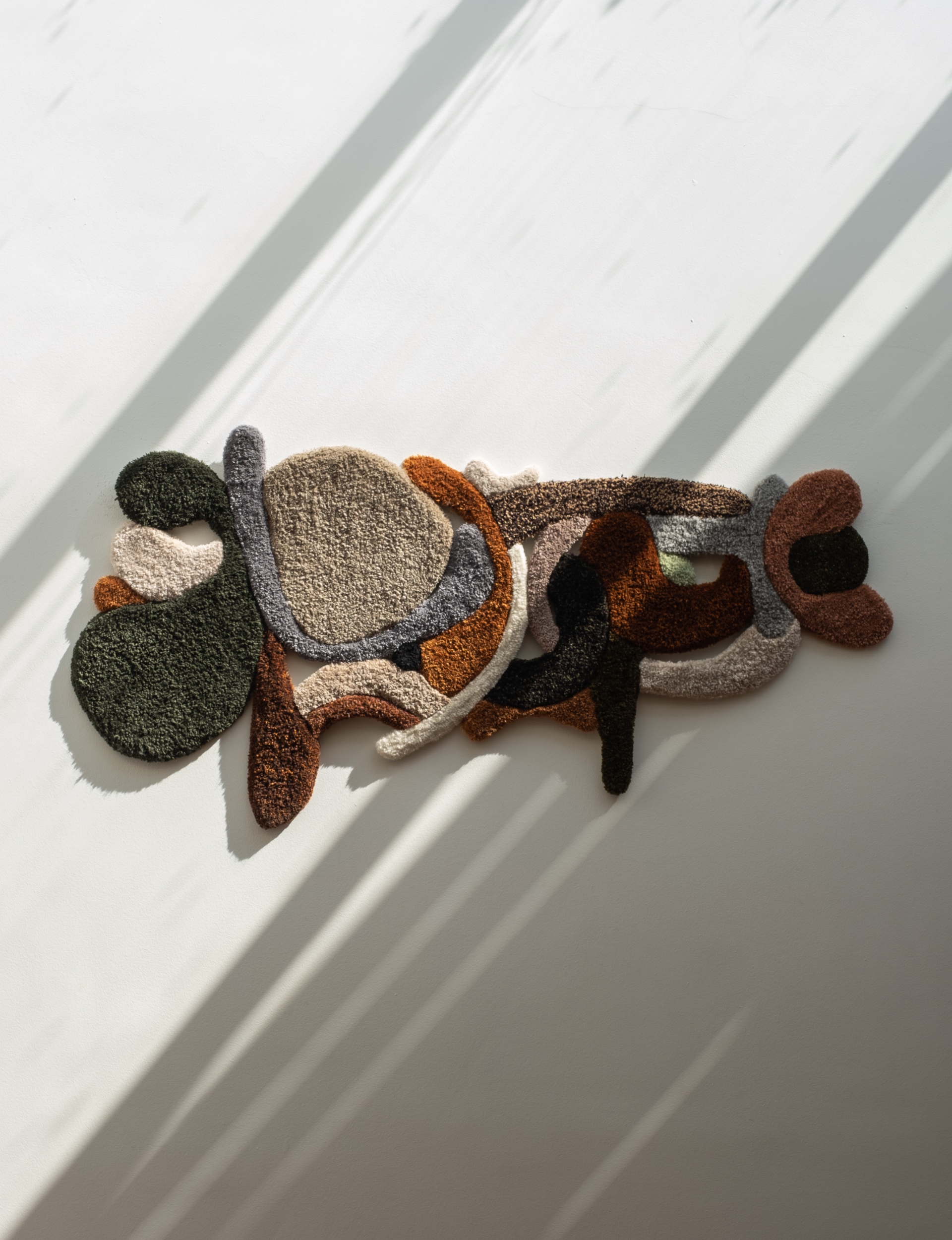 What purpose, aesthetically or practically, does a tapestry serve in your view? And what mood/emotion do you want to evoke through your works?
Coming from a background of fashion and textiles, tapestries have always intrigued me. A tapestry is an ancient form of art which was typically commissioned by kings and noblemen. It has decorative hierarchic symbolism but also serves as insulation for warmth. A room should not only be dictated by its function but also by its mood. Textile elements are crucial to help set the right tone. Not only does a tapestry function as acoustic art but it also brings a sense coziness to the space.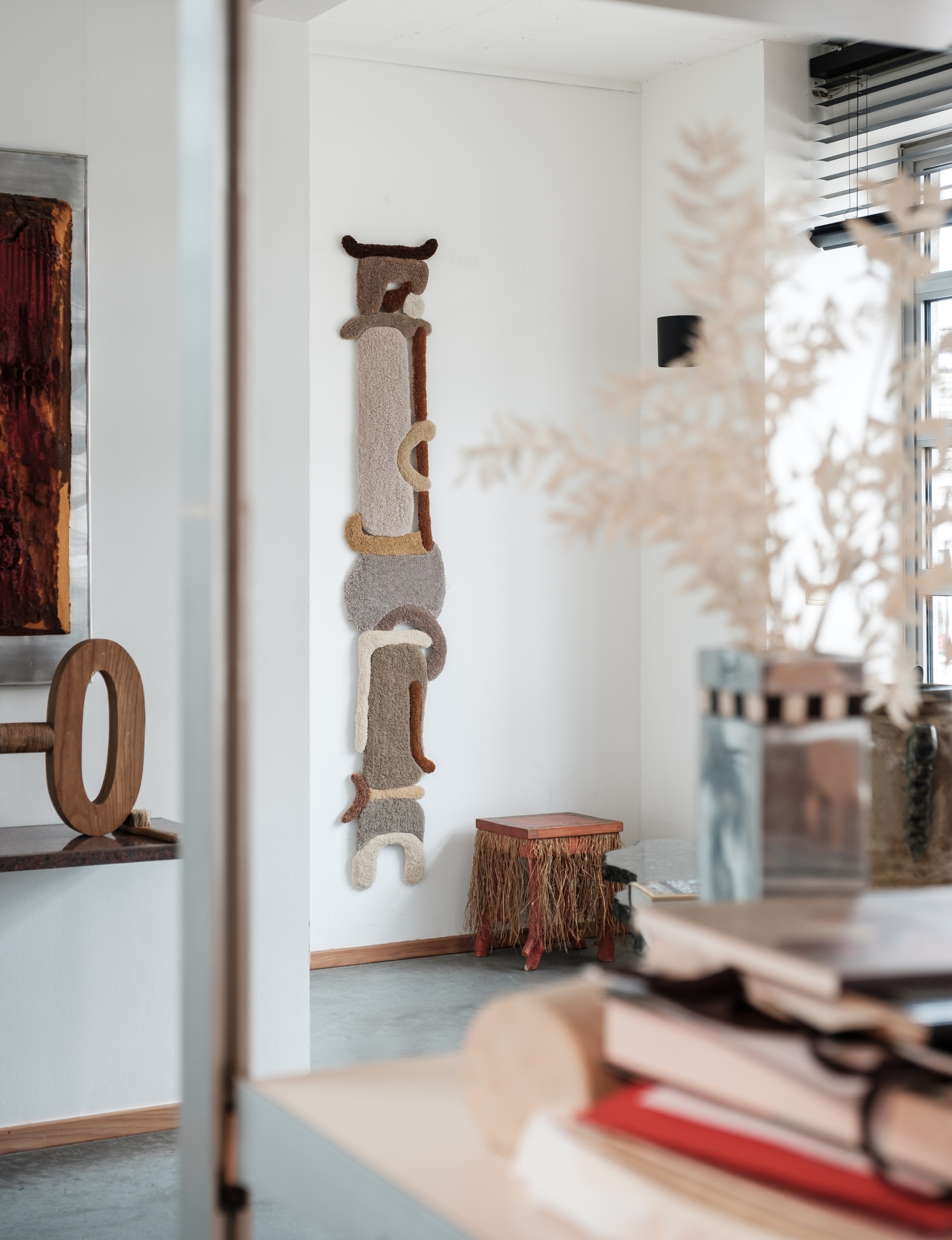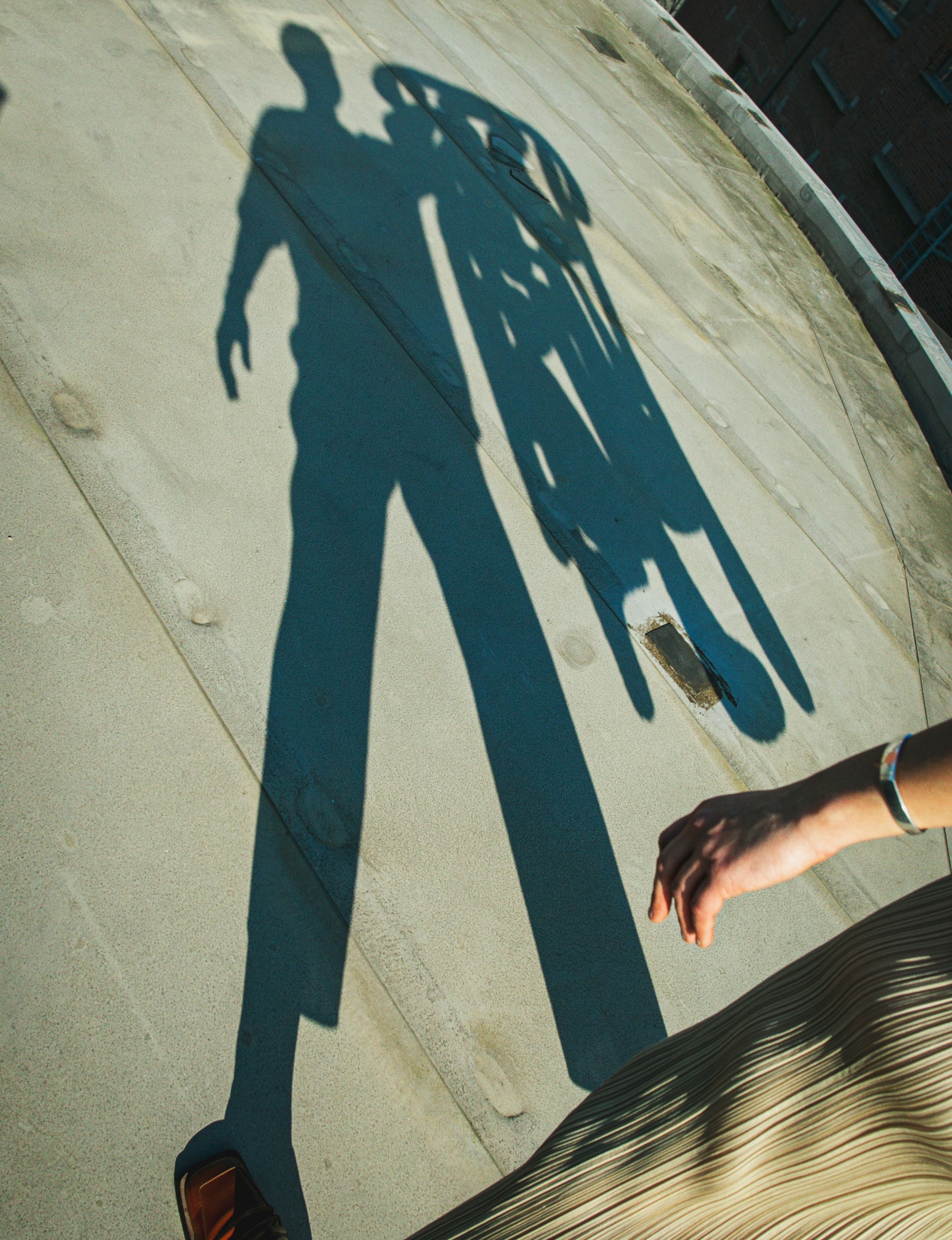 Could you tell us about your work process, from initial concept to final output?
My creative process is something I have developed over time; I never draw a work upfront. During the first step I select my yarns (colours are based on my current mood and inspiration). Then there is a long process of tufting, shaving and finally creating a backing for each individual panel (even the backing is made of 100% wool). The next step is where I begin to assemble a work. During this phase, I listen to music and let trial and error be the guiding force. Sometimes I can work for days on just puzzling one single work together; adding, adjusting, and taking away. I only declare a work finished when I feel completely satisfied with the result (a story of balance, rhythm, and harmony). It is an enormously labor-intensive process but I love to work with my hands.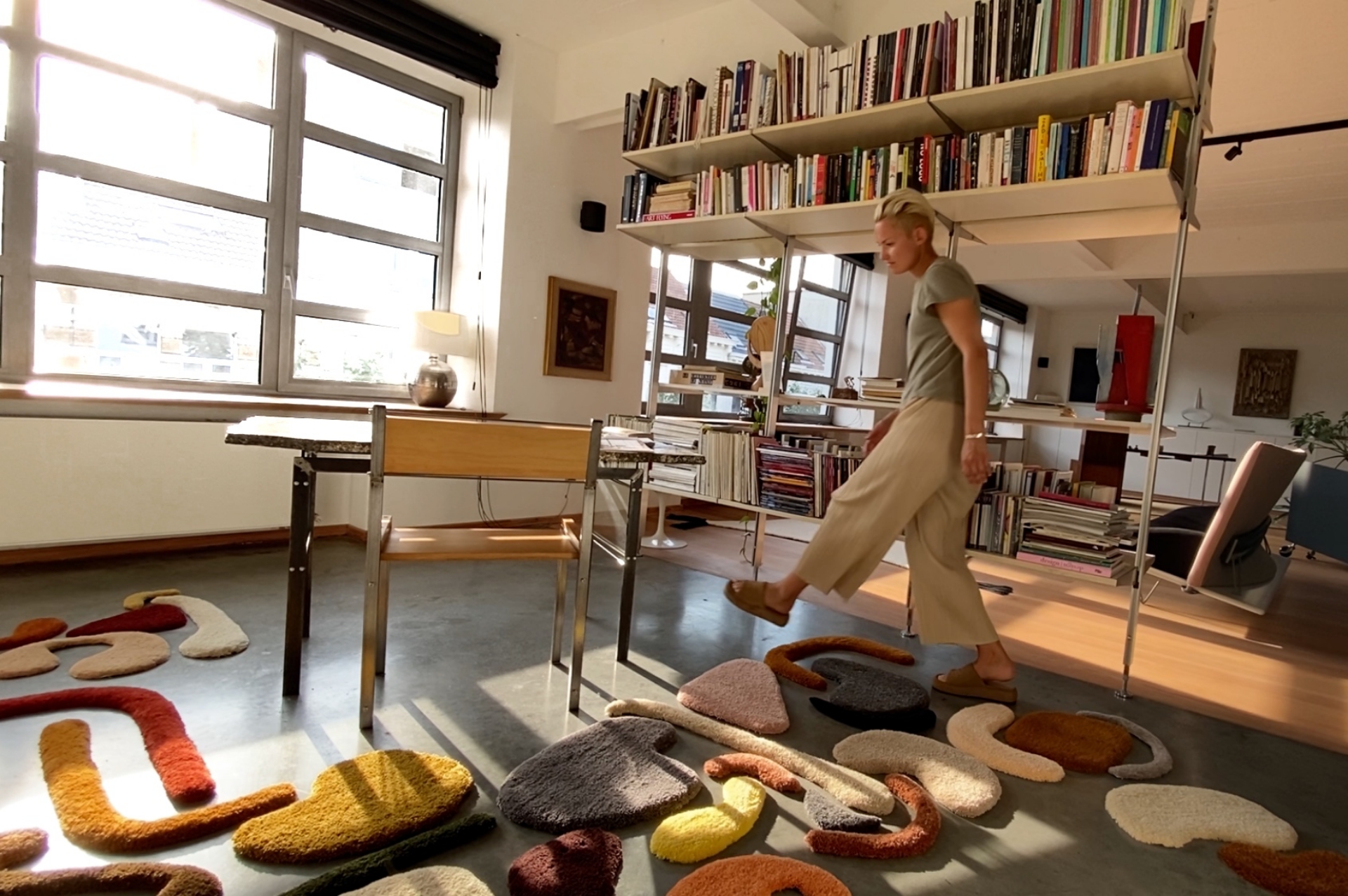 What are the main materials, techniques and tools you use to create your tapestries?
I mainly use wool, but sometimes I mix the wool yarns with linen or silk yarns. Each panel is individually tufted using a pneumatic tufting machine.
How do you choose the colour schemes?
Creating the colour palette for a tapestry happens very organically, it is something that evolves throughout the process. Similar to the composition of the tapestry, the colours also need to bring sense of visual balance and harmony. Depending of the project; I can work tonal monochromatic but also polychromatic with splashing of colour.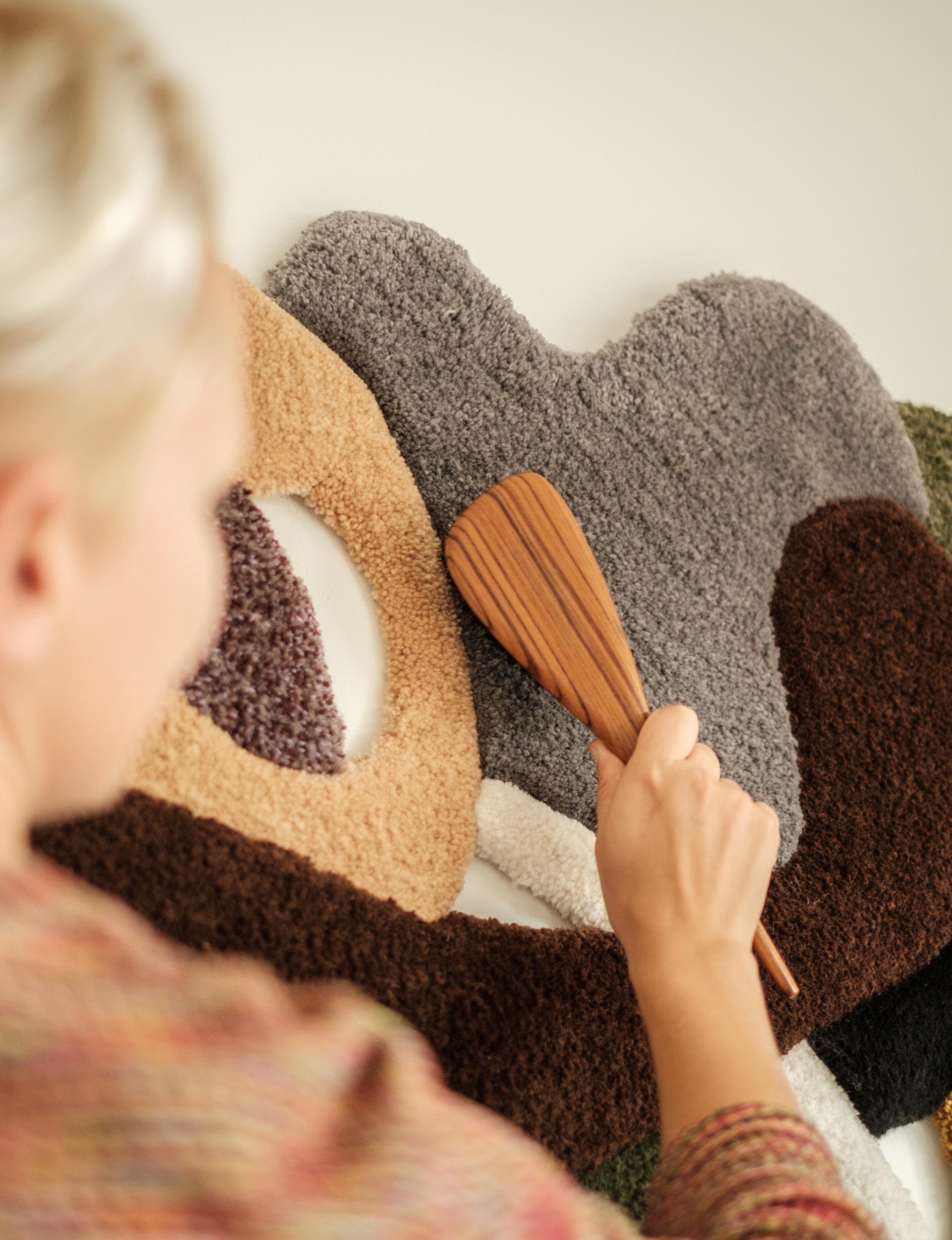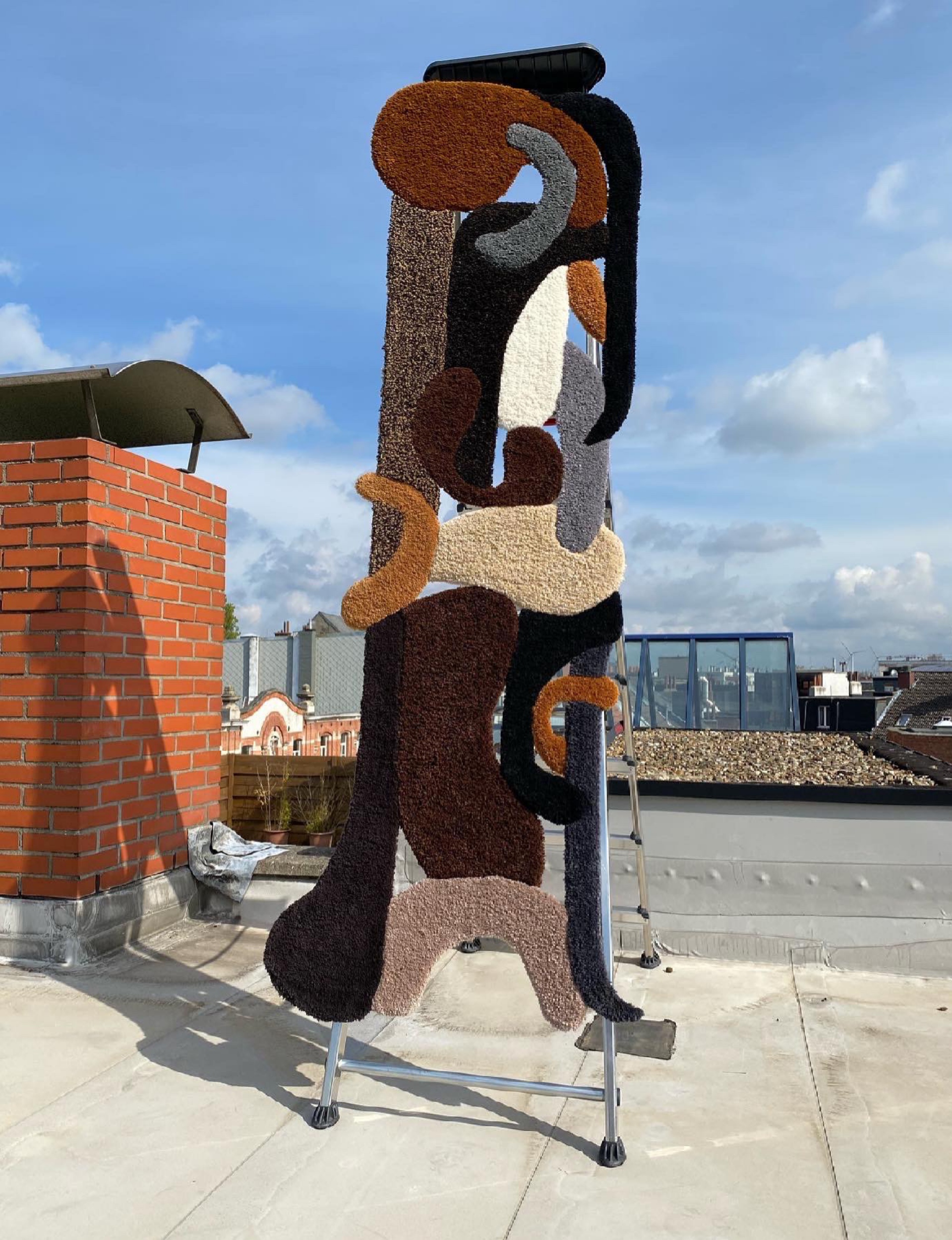 What are your takeaways from the COVID situation? How has this changed your method of seeing and creating?  
The result from the Covid-19 quarantine gave me a sense of present pause (personally, spiritually and literally), and therefore I was able to take my time to define myself as an artist. I made an effort to embrace my isolation and I tried to make a routine every day to stay disciplined. It definitely established the groundwork to what I can achieve if I stay focused. But the most important lesson I've learned is to take everything day by day. 
Any artists/designers you would love to collaborate with and why?
I generally love to work solo, but never say never. I often get stimulation and inspiration from fields which are not by definition creative fields. The idea of challenging my concept and process from a completely different angle triggers my mind.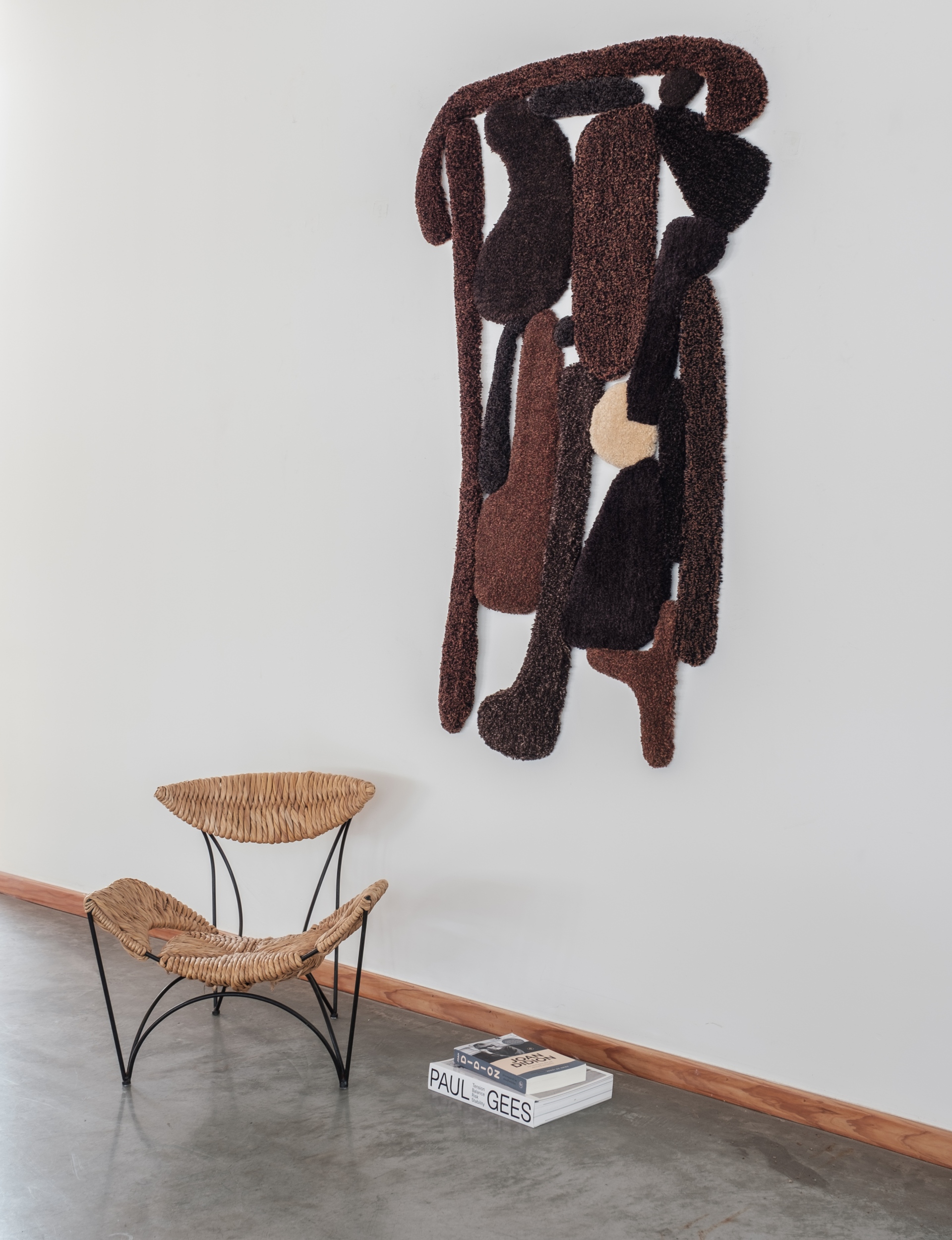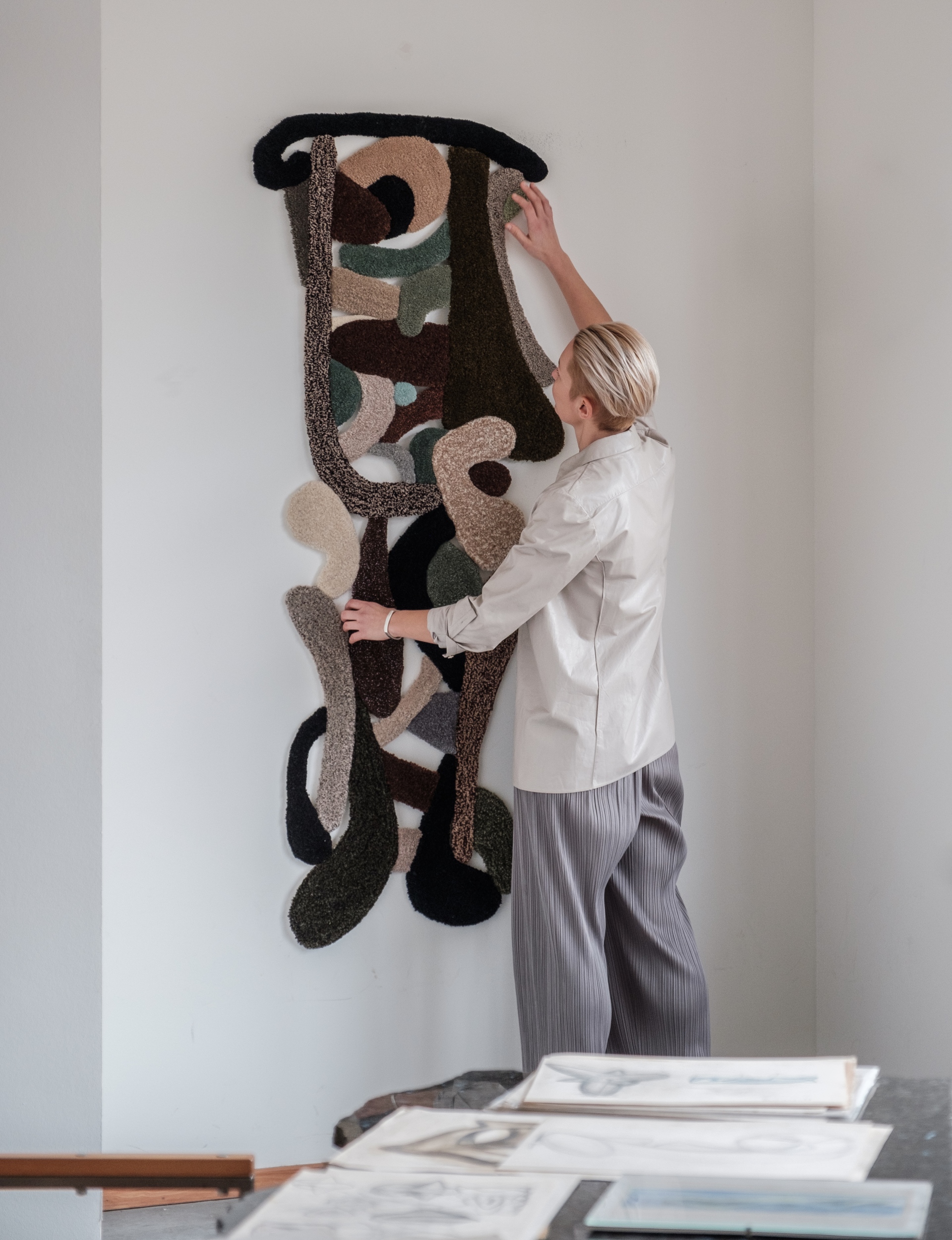 What are you currently working on? 
I am currently working on the finishing touches for two different monumental tapestries which will be on display at GURU in Paris, and conversely Big Art in Amsterdam. I try to share most of my current projects on my Instagram page; everything from inspiration to process.