A dog named Bruce is the muse of this company, BASTARDS dog wear, founded by designers Klemen Smrtnik and Neža Knific in Slovenia. Developed for greyhounds but made to suit all dogs, Smrtnik and Knific identified a core need for a better coat for Bruce. They share, "Being a whippet, running is his favourite time of the day. But the biggest obstacle for Bruce in enjoying his favourite activity was the design of the coats he wore - the cut was always wrong, the coat was fastened in all the wrong places, with elastics cutting into his legs while somehow not keeping the coat tight to his body. He was bruised and scratched just from wearing his coat, and sometimes even returned without it (figure that out!)."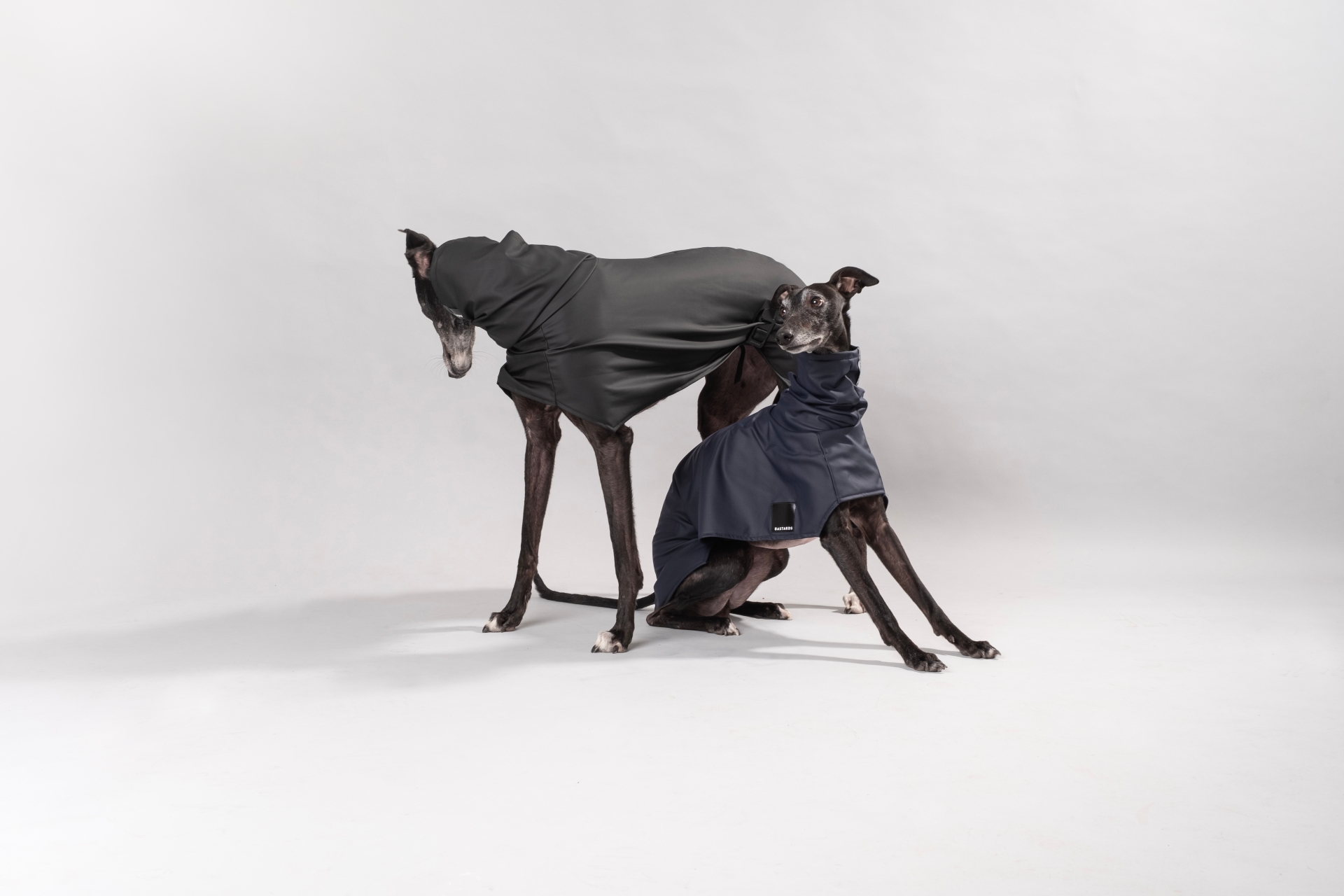 So the designers thought, "if big sports wear companies invest millions in development of sports wear for humans who run at 10km per hour, why does no one invest in our best friends who can run up to 70km per hour?" Instead of millions, they invested their passion and knowledge and took time to observe Bruce and the way he moves. Their findings resulted in creating a basic shape, with the mission to find the right fit for the dog's body in his daily activities. It became clear that the line across his back should always remain in position, no matter how fast or stupidly he runs. They fused 10 years of experience in industrial design with a fresh outlook based in fashion, resulting in the most advanced dog coat there is; being extremely easy to clean: the material is simply wiped using a damp towel. The coat does not restrict a dog while running, but emphasises his speed. We chat with Smrtnik and Knific to uncover more of their story.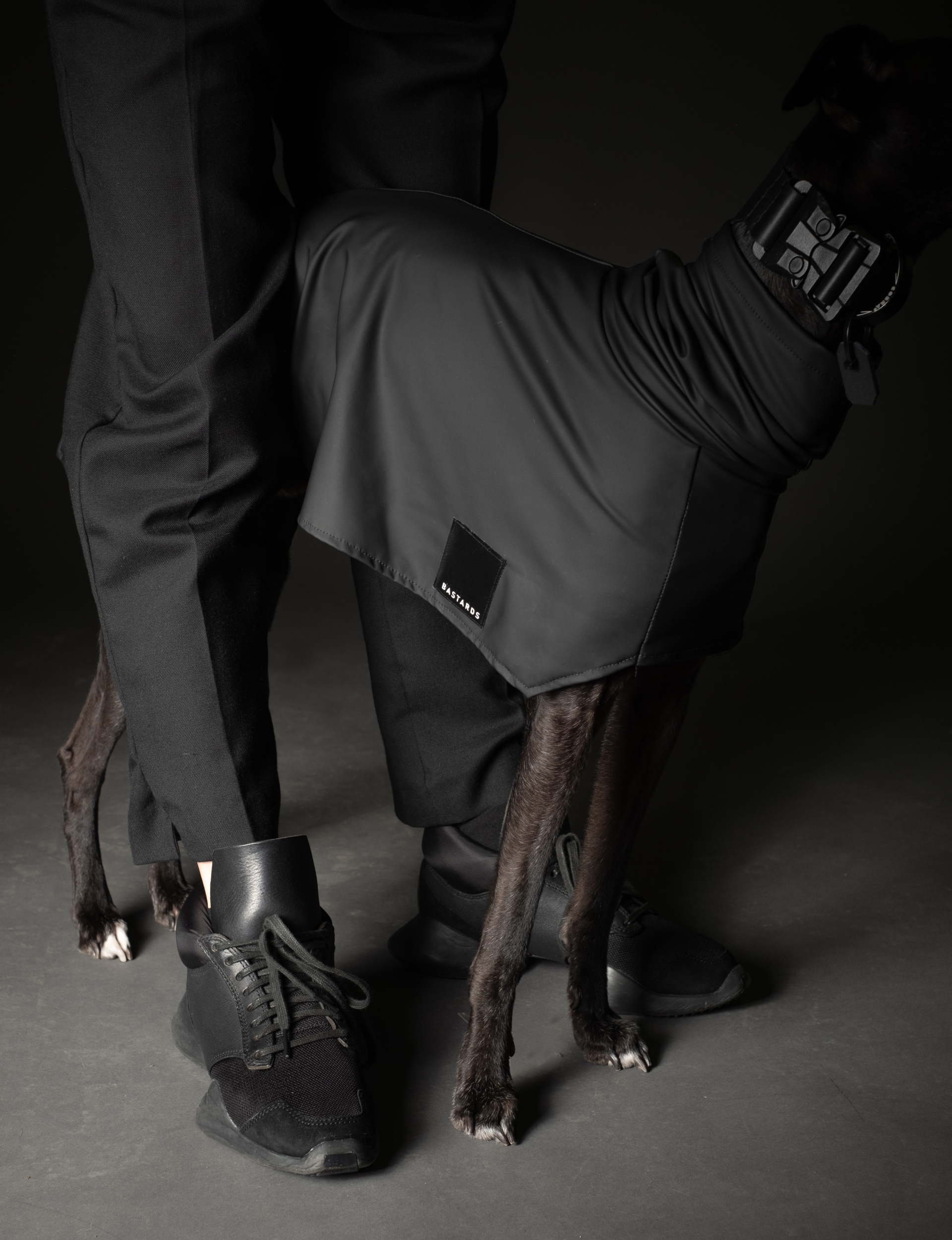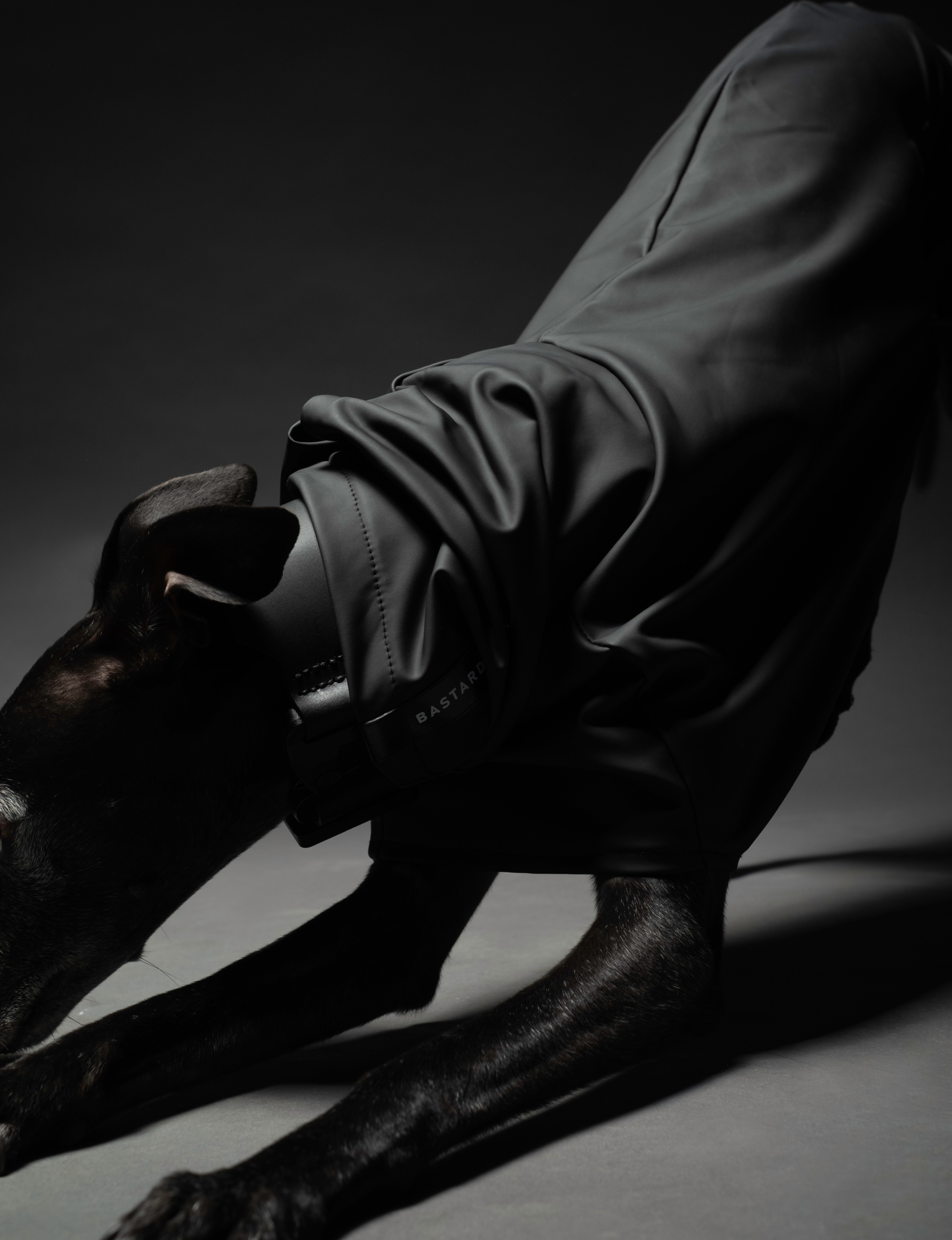 What is your background and how did the journey of BASTARDS dog wear begin? Where is the company based? What were you doing before starting this? 
Klemen is an educated industrial designer and has been working in the industry for 10 years. He is one of the founders of design studio 'desnahemisfera' and worked on some really recognized projects. Neža was freshly out of fashion design school when we decided to make a coat for Bruce, our main character in BASTARDS dog wear. The coat would have to excel in imperfections all other dog garments held, would have to withstand greyhounds extremely fast run, dogs' curiosity in every nook and bush, all the while still look great. After many tries, tests and tribulations, the coat ended up so great we wished to continue. So it all really started out from the need for the perfect dog coat. BASTARDS dog wear is based in Ljubljana, capital of Slovenia.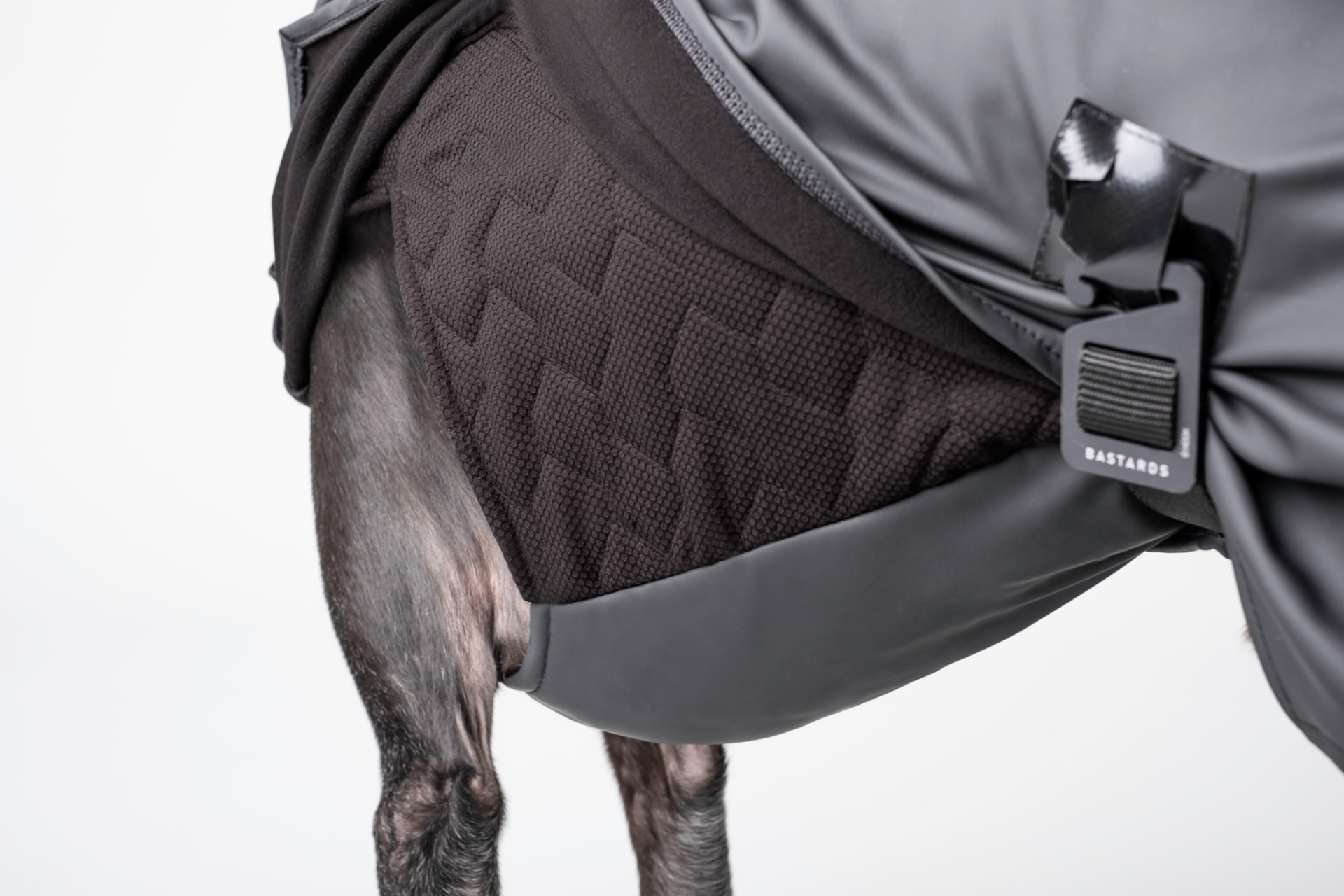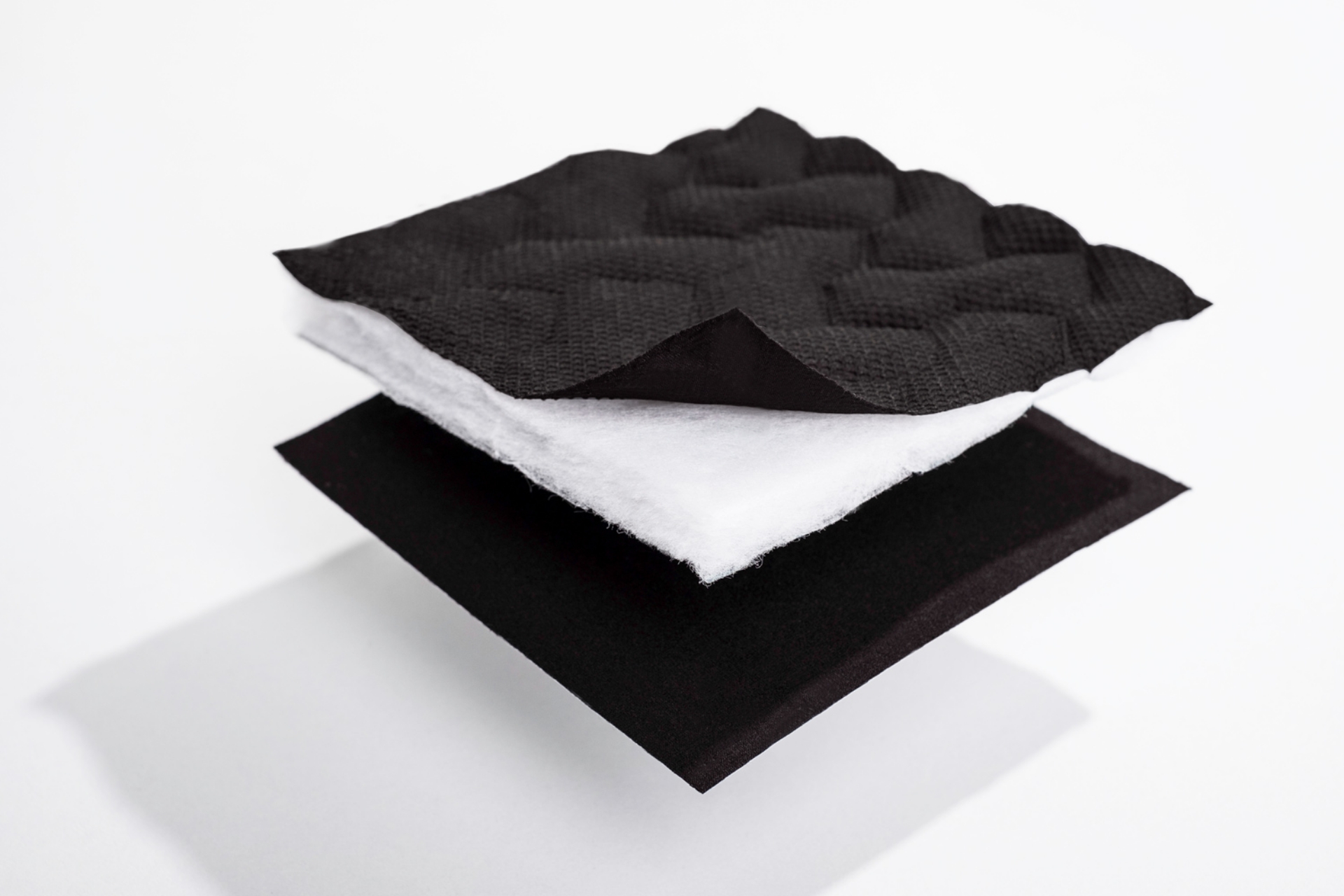 What is your typical workday like at BASTARDS dog wear? Can you introduce your team? 
The typical day usually starts with a long walk and a big bag of shit. Then Bruce lays around everywhere the sun hits the floor or on the Chill spot if it's cloudy. He watches Klemen and Neža answering emails, making patterns, carrying around big bundles of fabric, cutting and sewing it. He observes the screen printing process and supervises the quality of leashes and collars while we try to make every detail as perfect as it can be done. His favourite time is participating while we take photos in the studio if he is the model but even better if he is not and just there to improve the work and cause chaos. The best days are those when other dogs come around the atelier for fittings.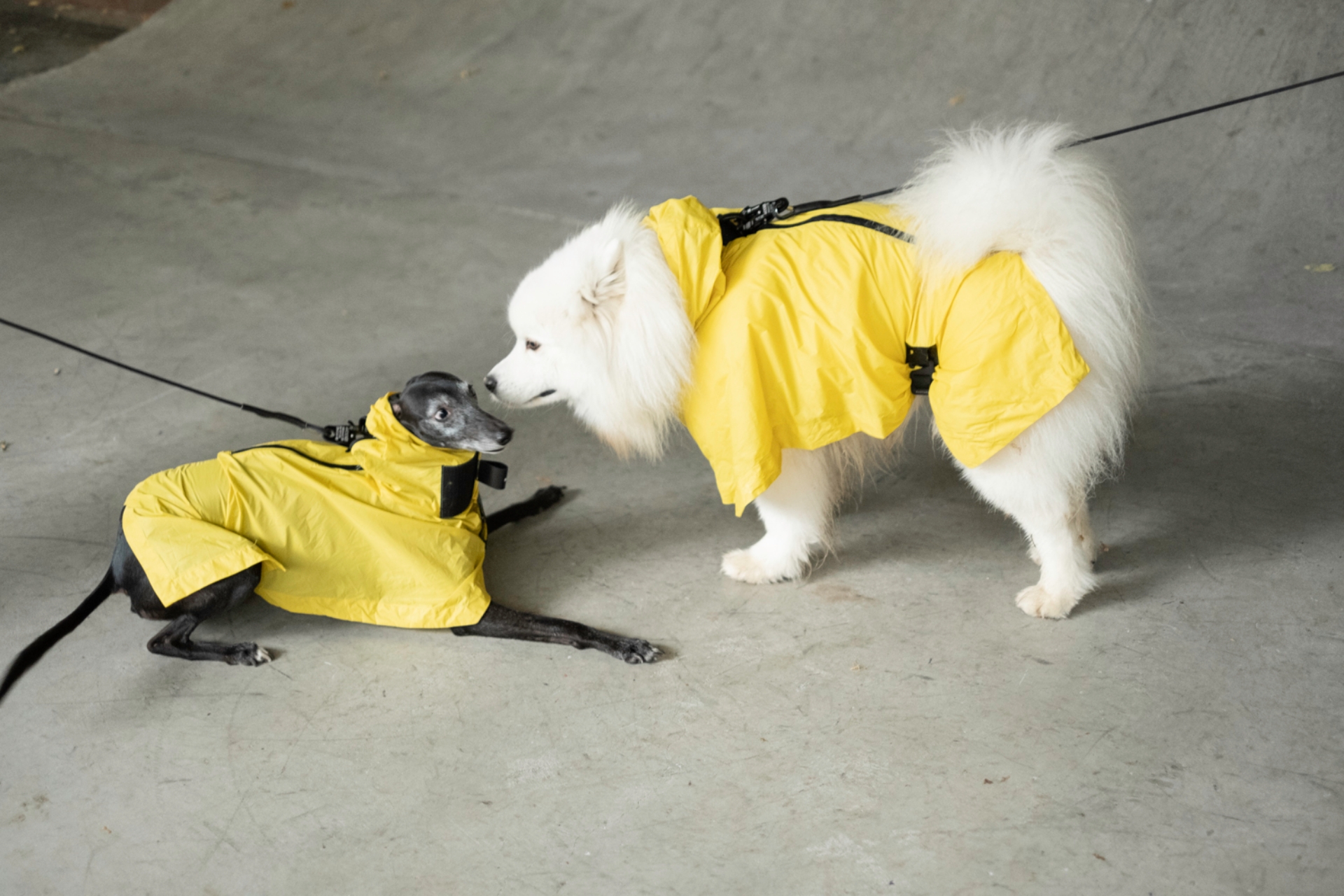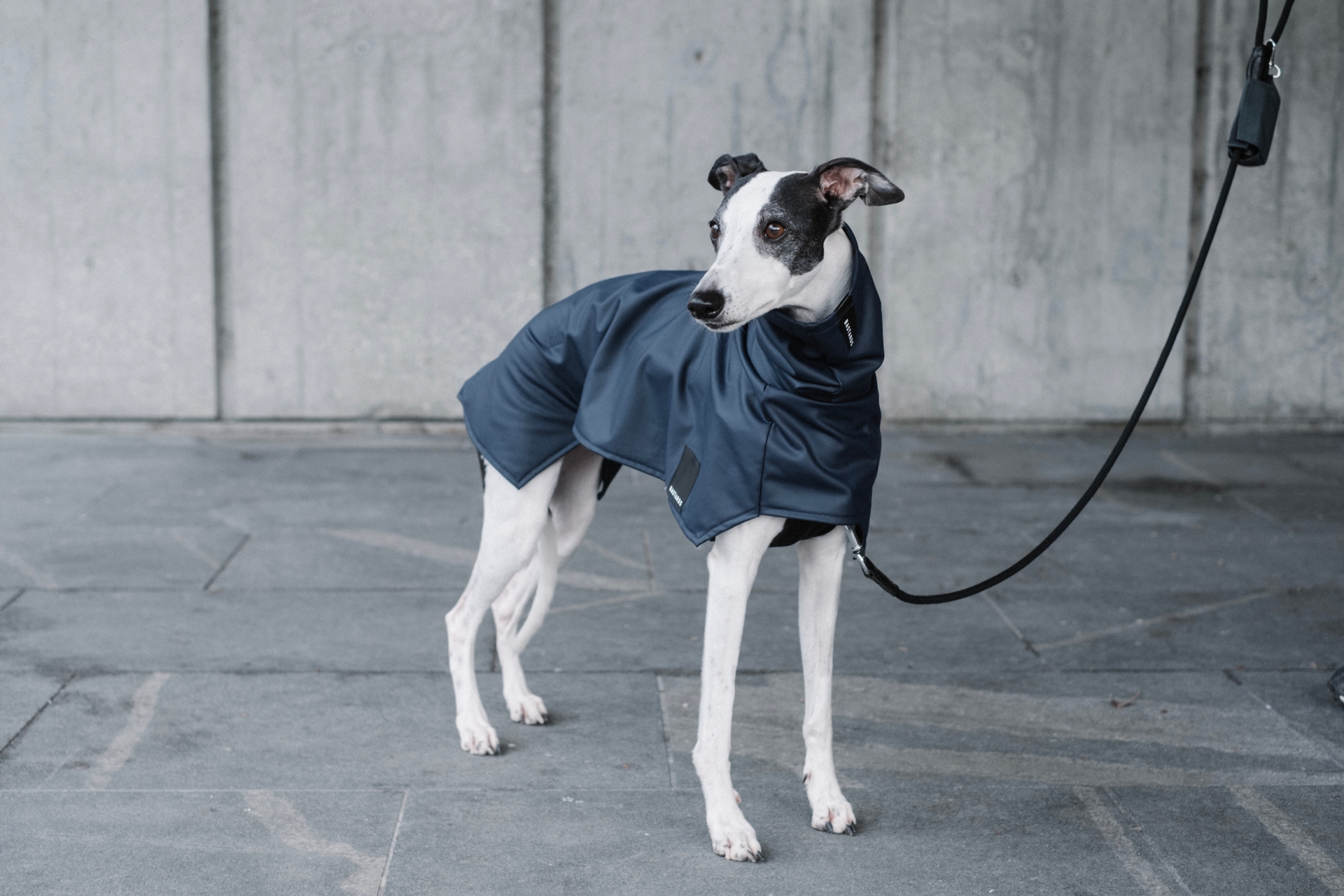 What are you doing to connect your brand with a wider audience, say potential future pet owners? 
We don't try so hard with that. We just want to develop the best dog wear and equipment that they deserve. So, we hope that in the long term dog owners will appreciate our dedication to our design and performance.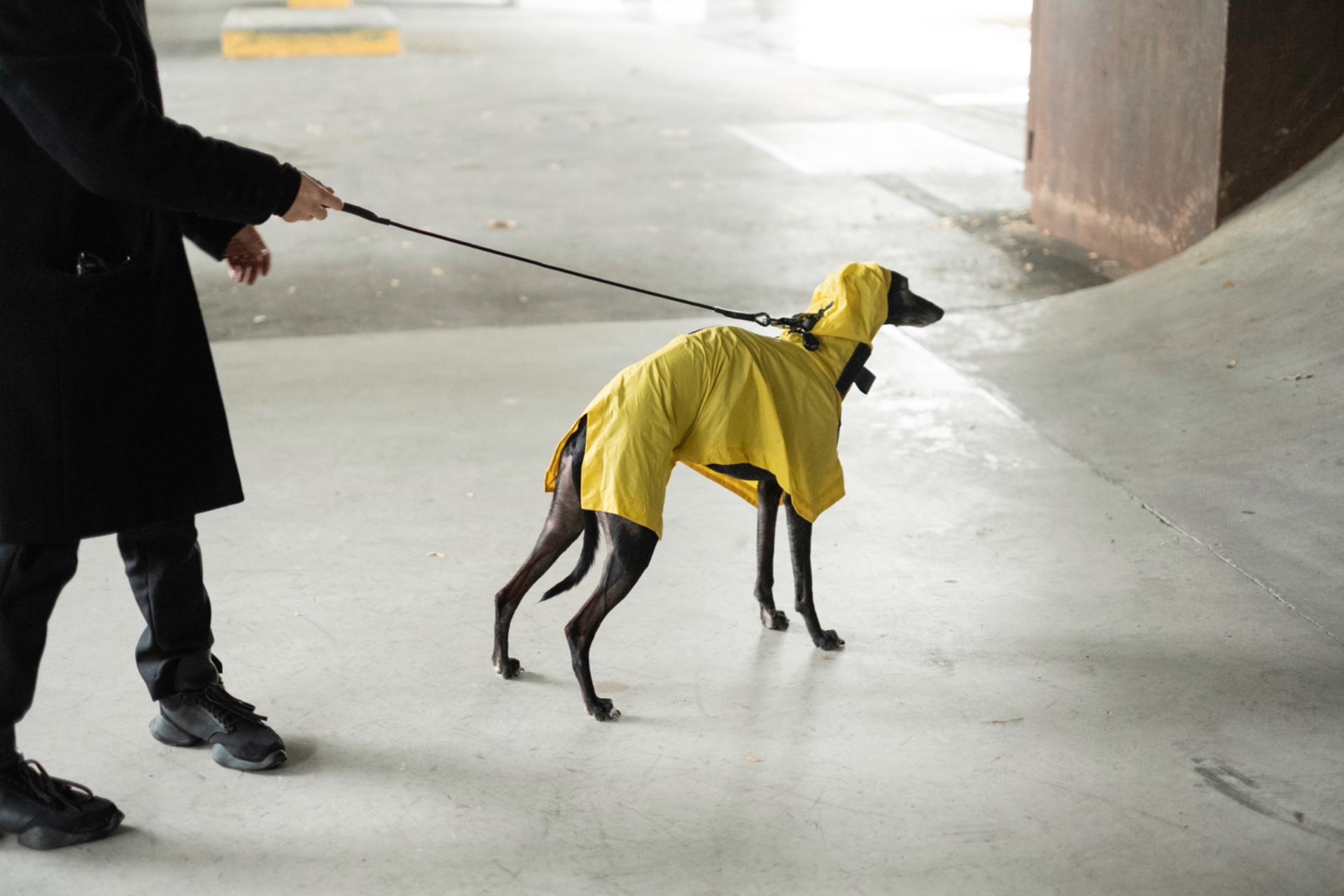 Your designs are fit for all dogs, from greyhounds to dachshunds - how long does it take for an actual product to come to life? How do you test your products, and how do you tell if the dogs are completely comfortable with wearing/using your designs?
From the initial idea, we proceed to making a prototype and adapting it as many times as it needs to see it fits Bruce perfectly. Sometimes it takes one try and sometimes the idea develops with new challenges we didn't see beforehand. From there the testing on Bruce begins, which includes long walks, fast runs, catching the ball in the park and meeting new pups. While moving we can see if there are any other details that need tweaking or bigger parts that need rethinking. When we are perfectly satisfied with the product, we invite more dogs to try it out and see how it behaves with different body shapes and dog's habits. A great test is seeing if the doggo is comfortable enough to fall asleep in it. But there are of course behavioural tells if something is not as comfortable and well-fitting as it must be, because that is our main idea. To make it as performance oriented as possible, it must fit their body to emphasise their speed and agility.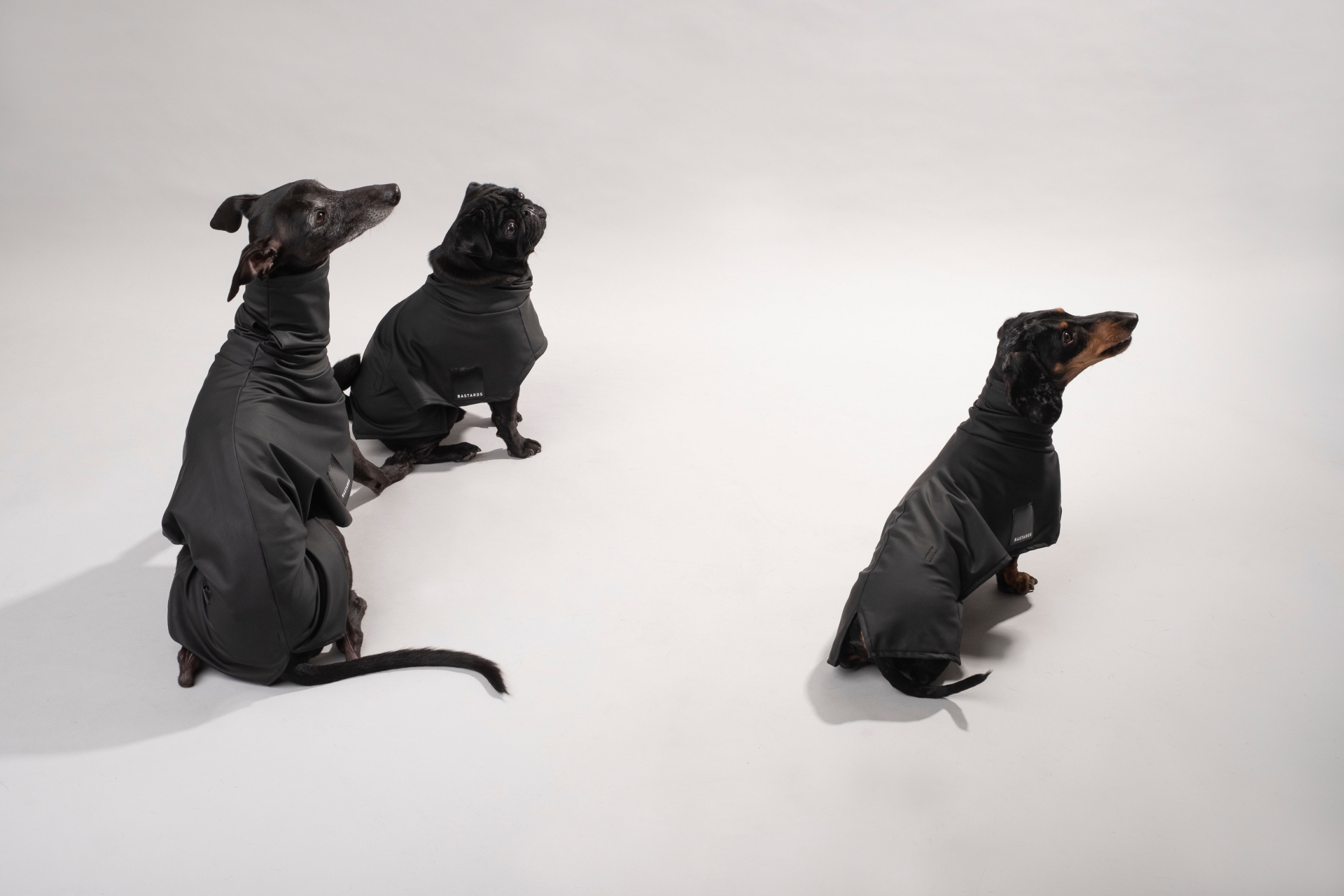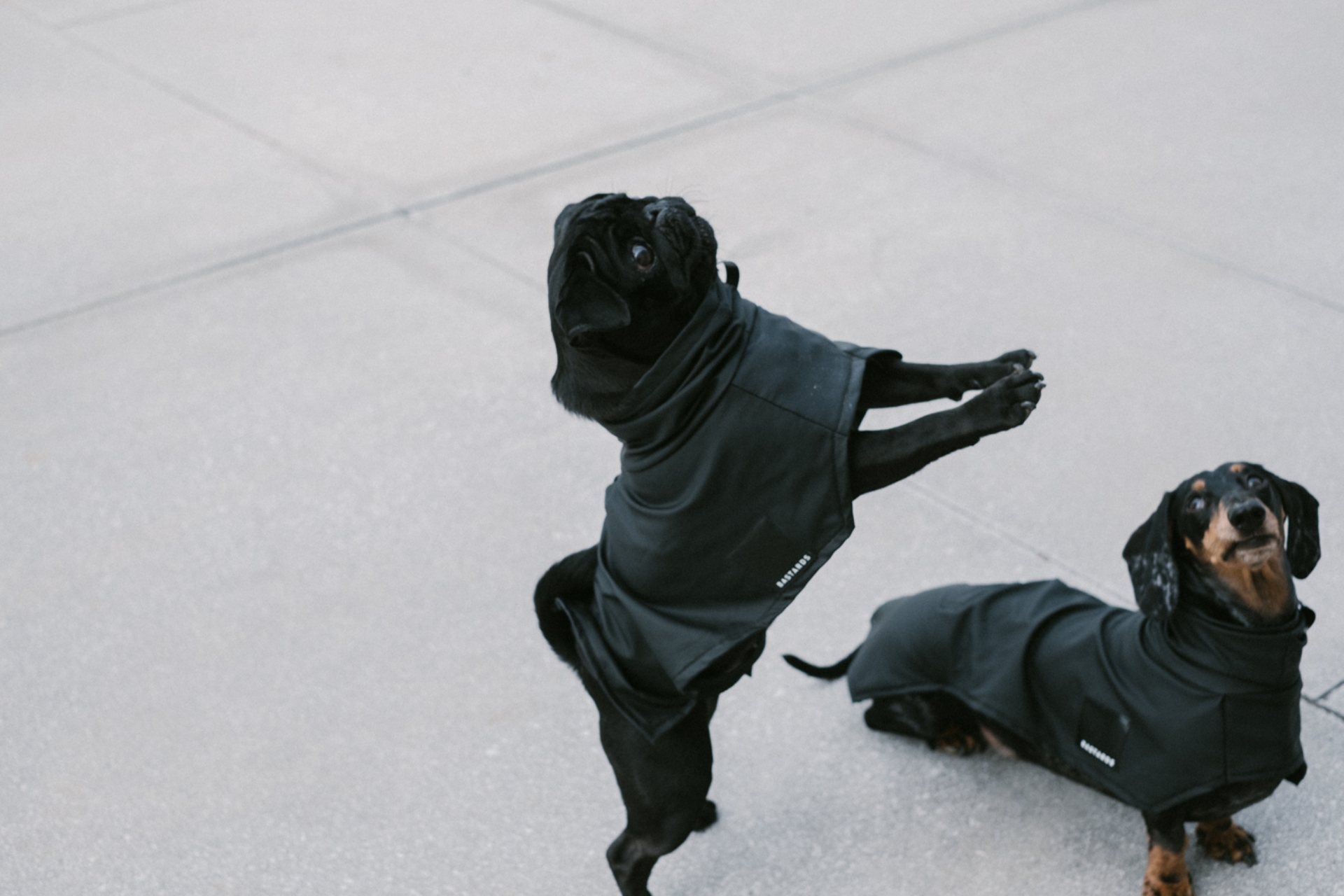 What are the challenges in identifying your brand and your designs in the market?   
There haven't really been any big challenges yet in that regard, since we really stand out in regard to dog wear brands. There aren't many who are performance oriented and so focused on the technical details that also look elegant and chic. There are many with well thought out one or the other, but I think we really merge the two in great union.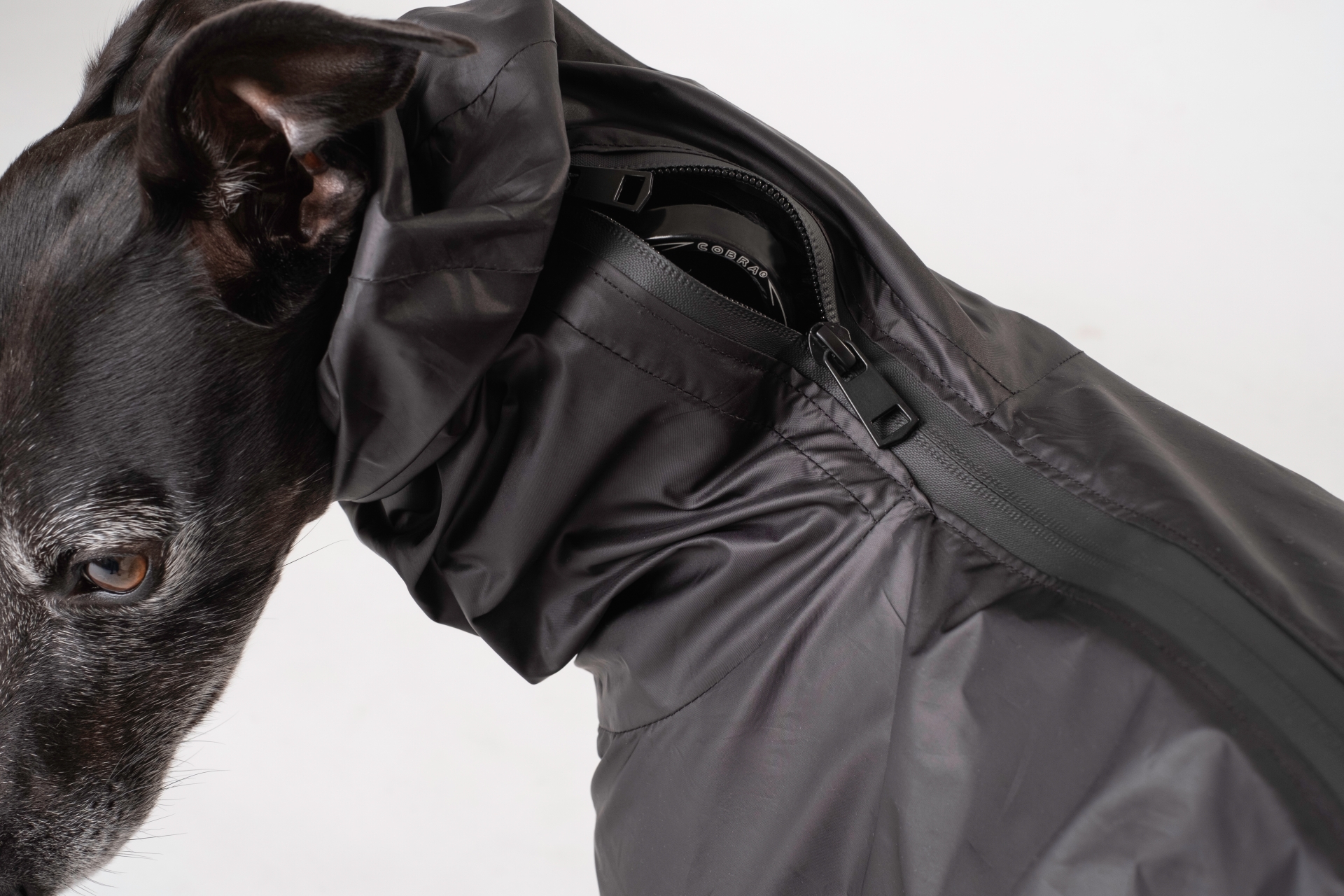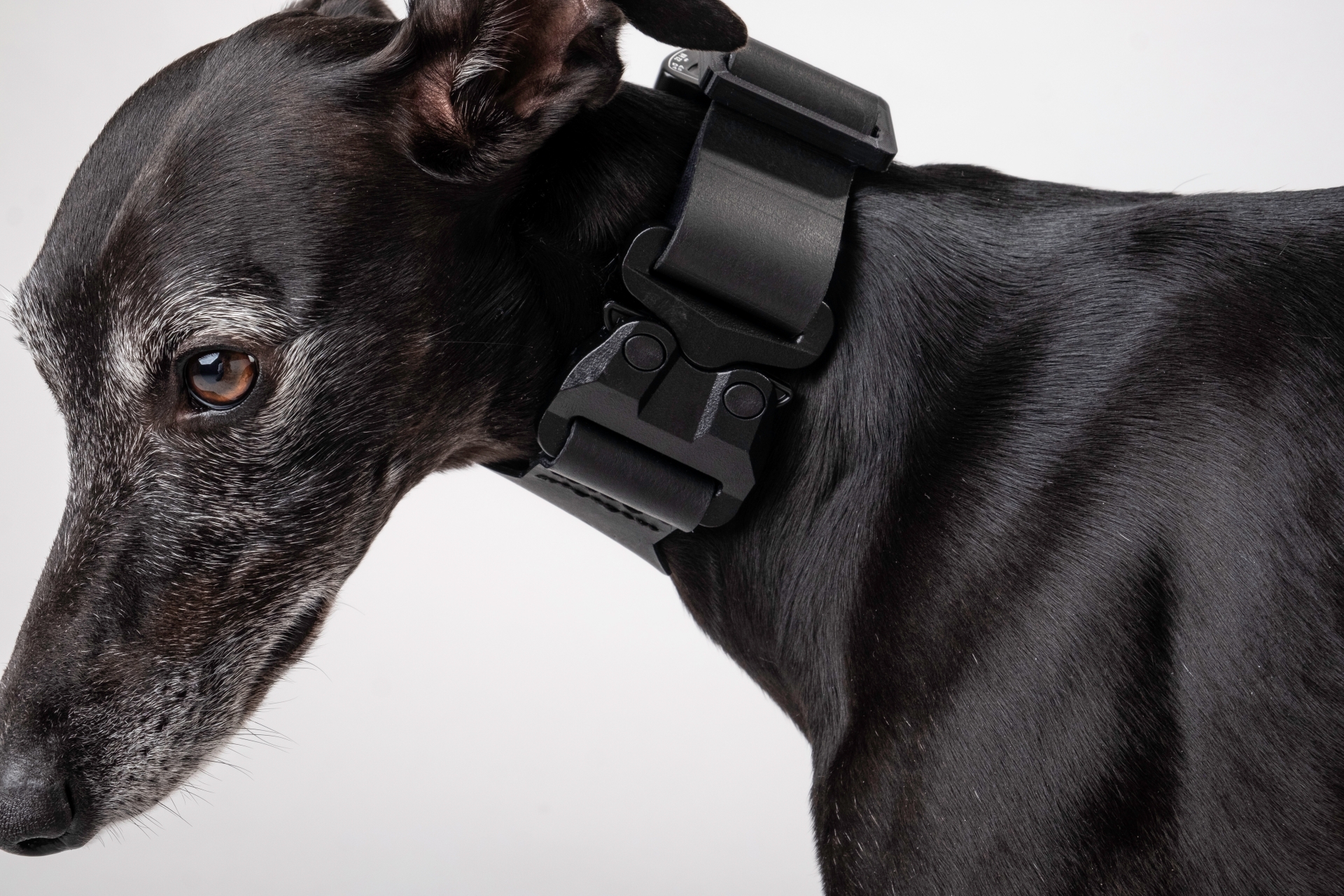 It has been said that pets do not need an extra layer of artificial clothing other than their natural fur; what's your take on that? 
That is absolutely true for dogs who are meant to live in cold climates and have thick fur. Short-haired and slim breeds almost have to be kept warm if you live anywhere cold and you dress in a coat yourself, then they should be dressed in an extra layer as well. Dressing dogs with long warm fur can be dangerous because it can cause overheating. So be smart with dressing your pets.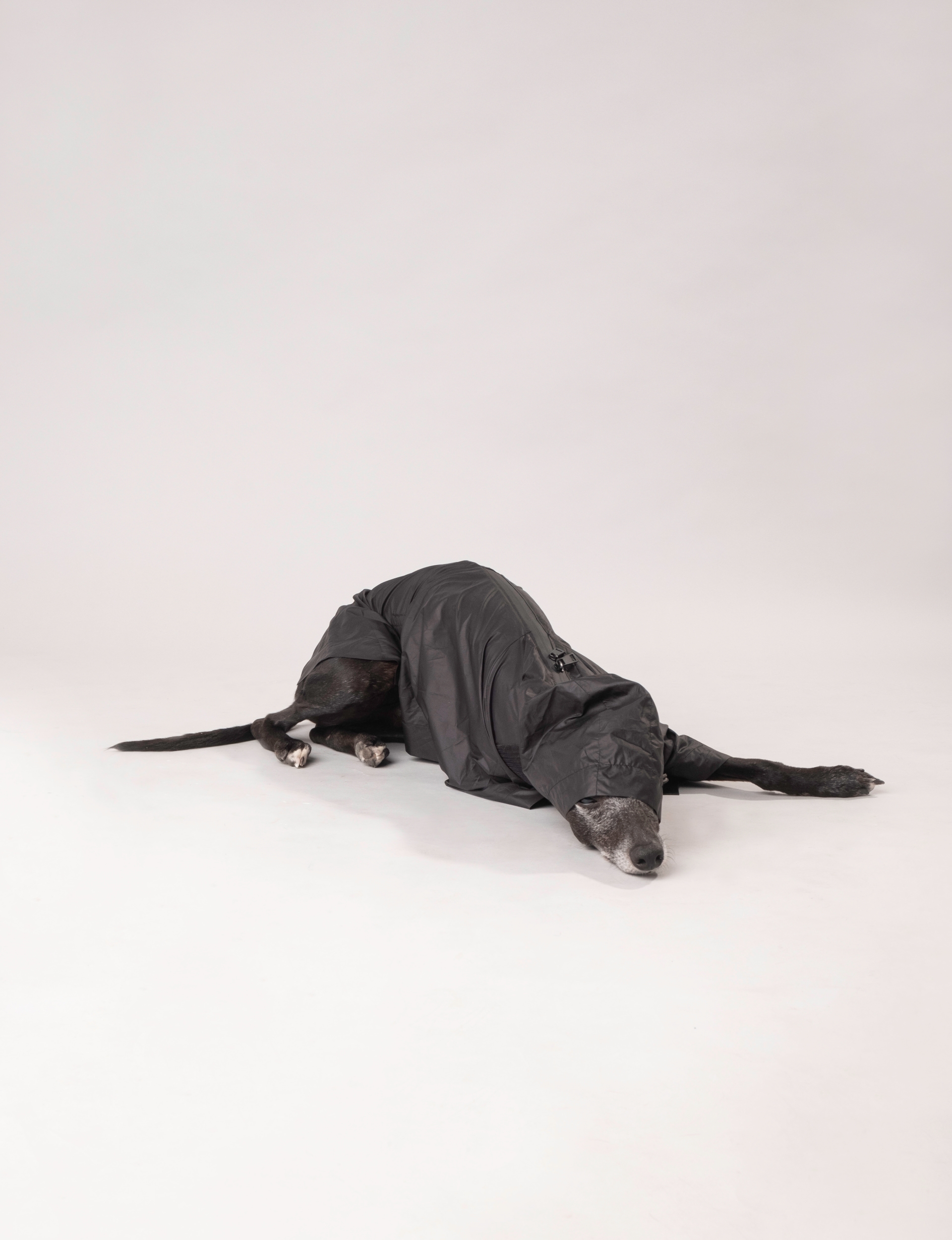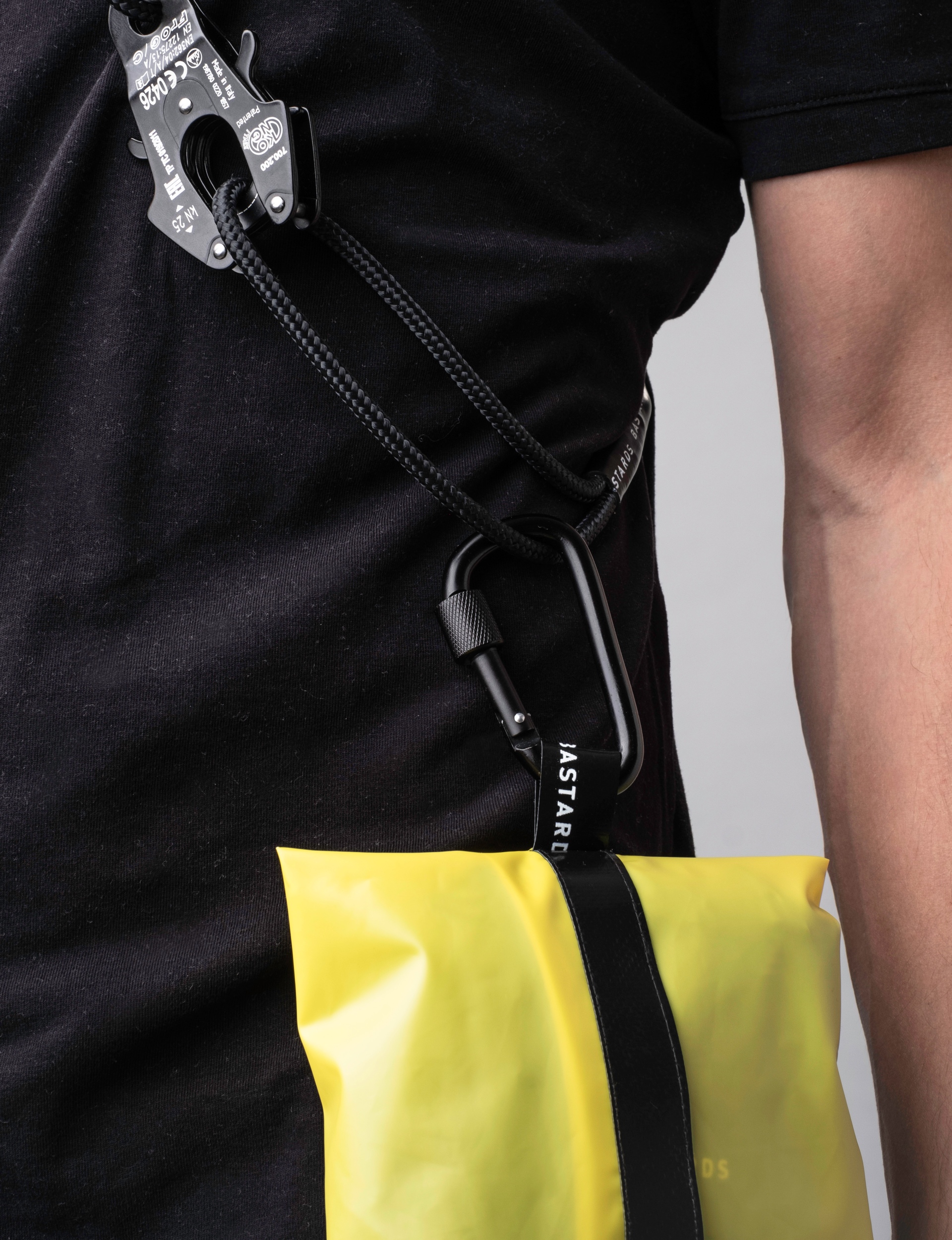 What trends are you seeing in your sector?
We aren't trying to adapt to short coming trends and fashion happenings in the sector but are creating products that lack on the market in a way we think is absolutely necessary for its function. As well as creating products which the market is already flooded with but we think that they need more performance wise and not just in looks.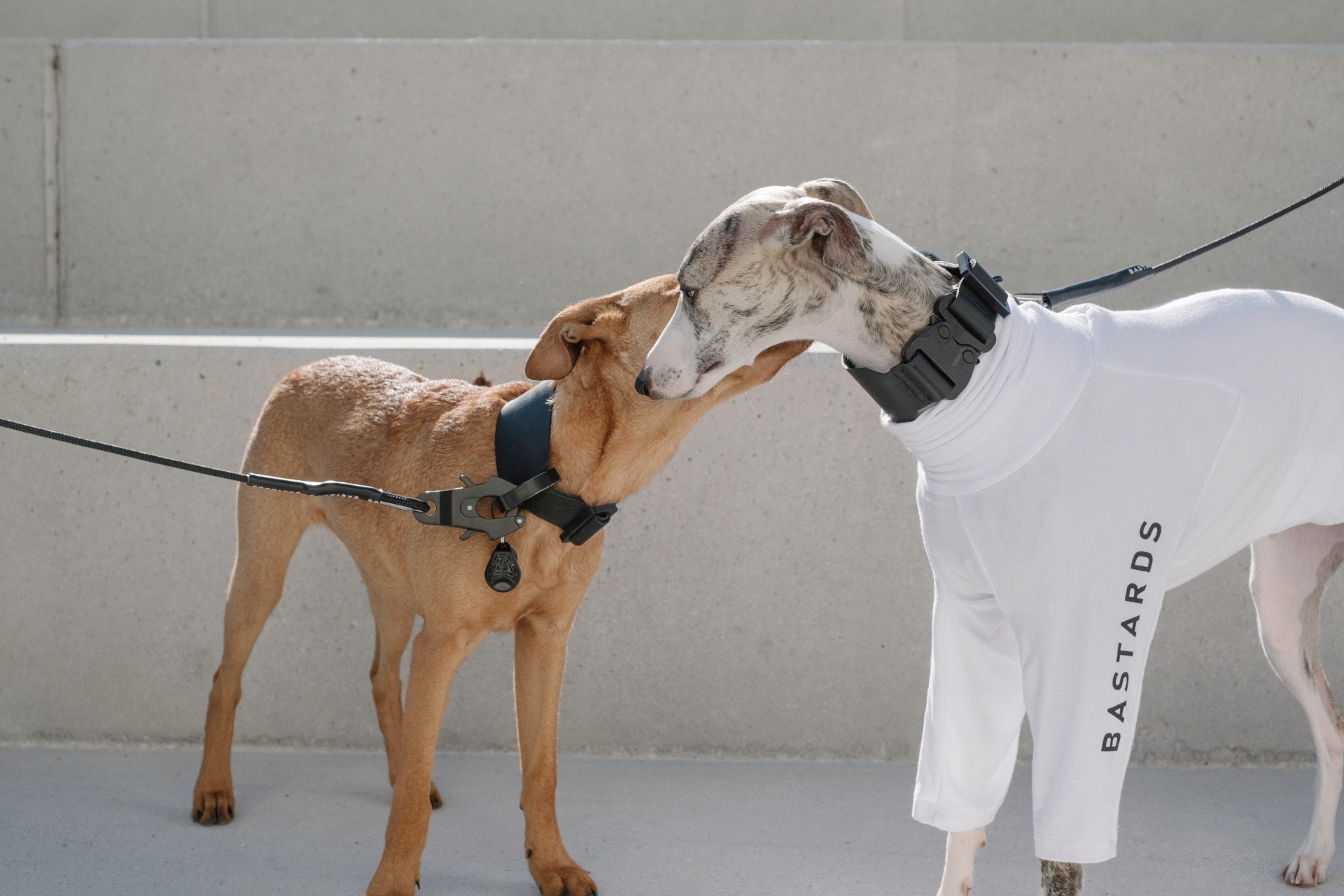 What are the long-term plans and strategies for BASTARDS dog wear?
To make all bastards of the world poop in style.