Sò Studio was founded in 2016 by Yifan Wu and Mengjie Liu, in response to the increasing demands for their distinctive design aesthetic and clever use of material details in architectural, interior, and industrial design contexts. Based in Shanghai, it is now known as an innovative architecture, interior, and industrial design practice, with an impressive scope of work that includes retail spaces, commercial complexes, restaurants, cultural institutions, workspaces, medical spaces, galleries, and private residentials.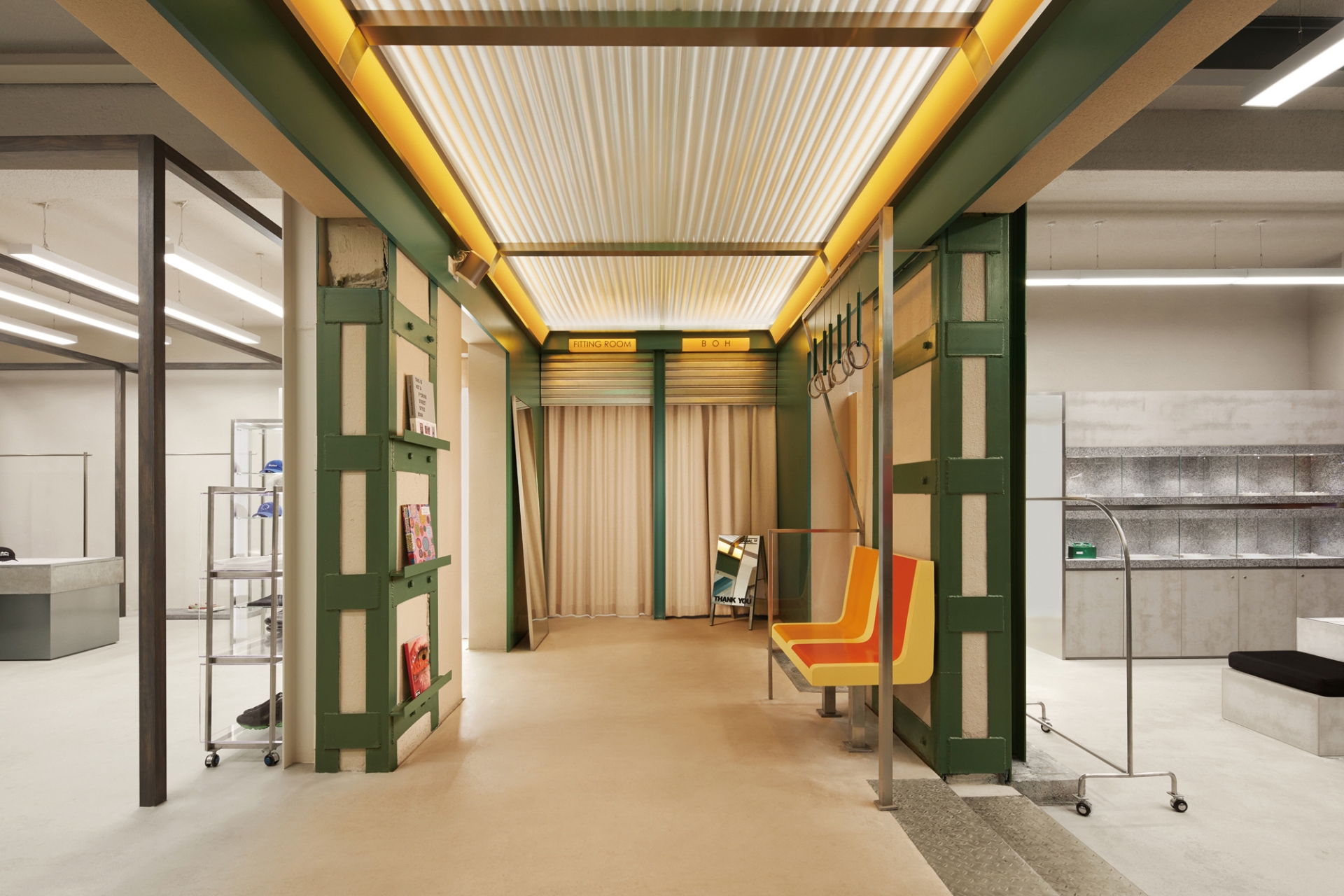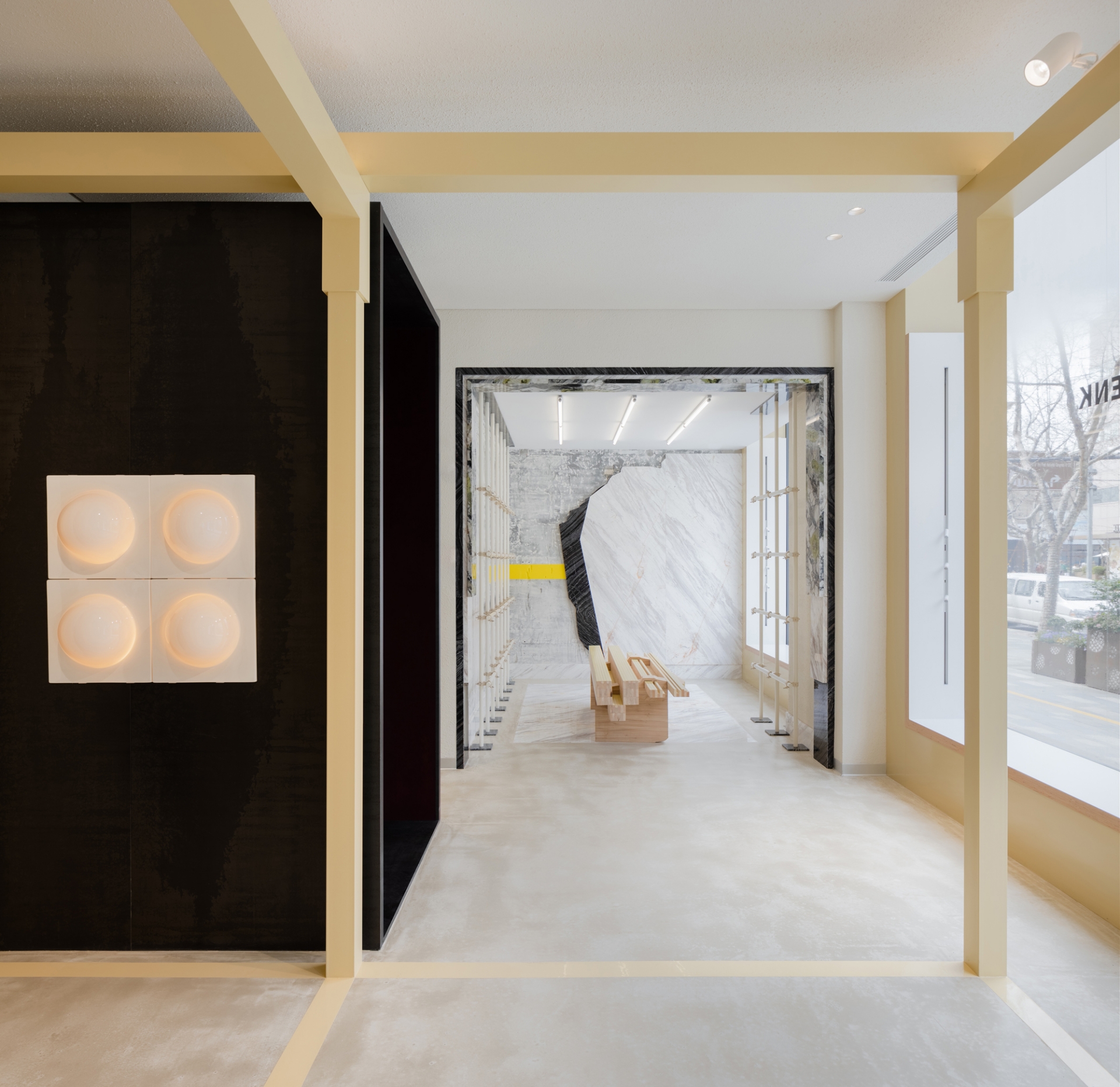 Sò Studio works closely with designers and clients from diverse backgrounds to employ a bespoke approach for every project. They apply imagination in the creative industry to envision inspiring places with a powerful visual impact. In doing so, Sò Studio delivers a better vision of life and creates more public value while creating great spatial design and user experiences. We chat with the two visionary founders on their journey and inspirations.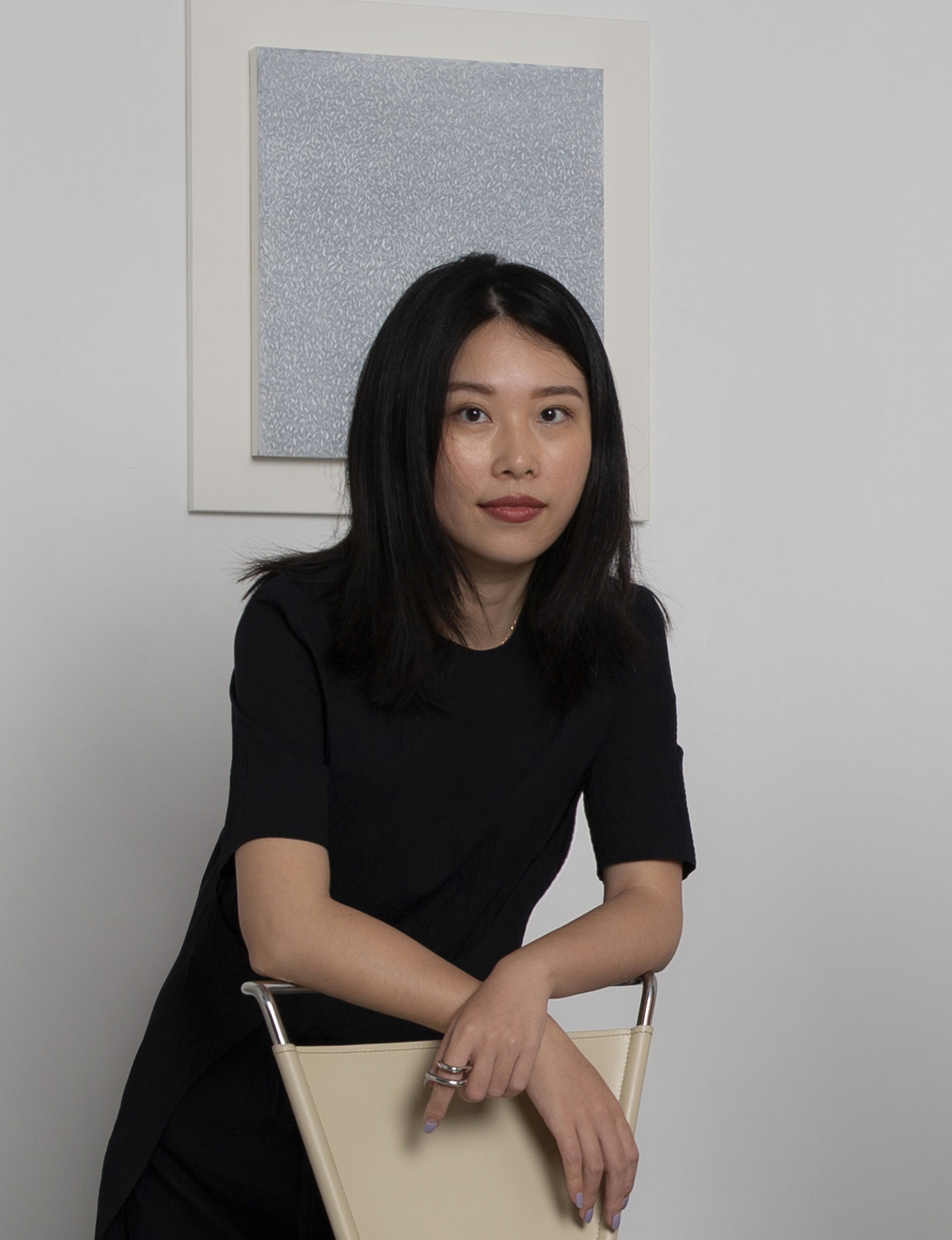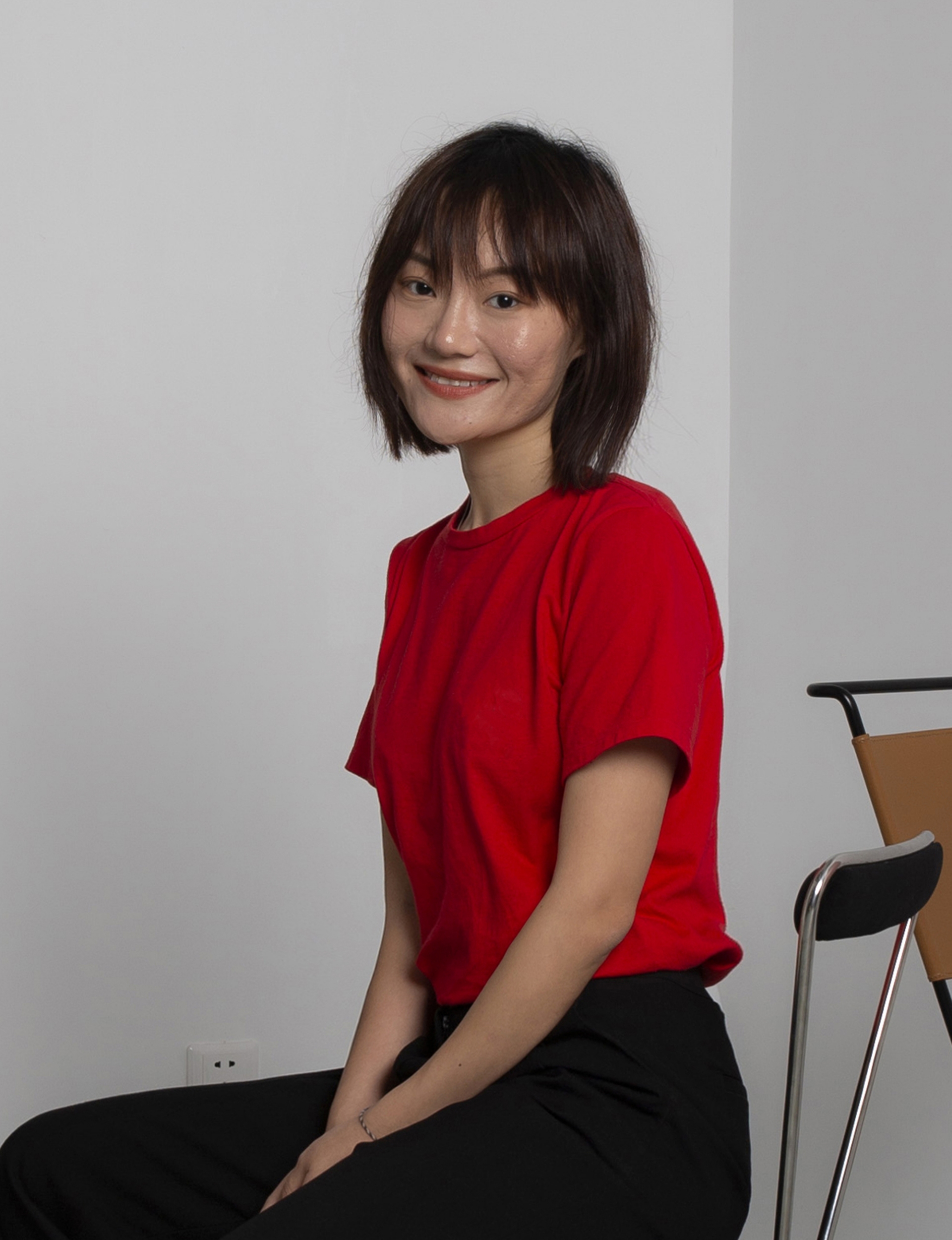 What made you want to become a designer? And how did the journey of Sò Studio begin?
Yifan Wu (Wu): Mainly it was due to a designer's sense of accomplishment. The process of each project from initial design drawings, to the completion is a growing process, similar to watching your own child grow up. That sense of achievement at the moment of the project landing is the greatest motivator of being a designer.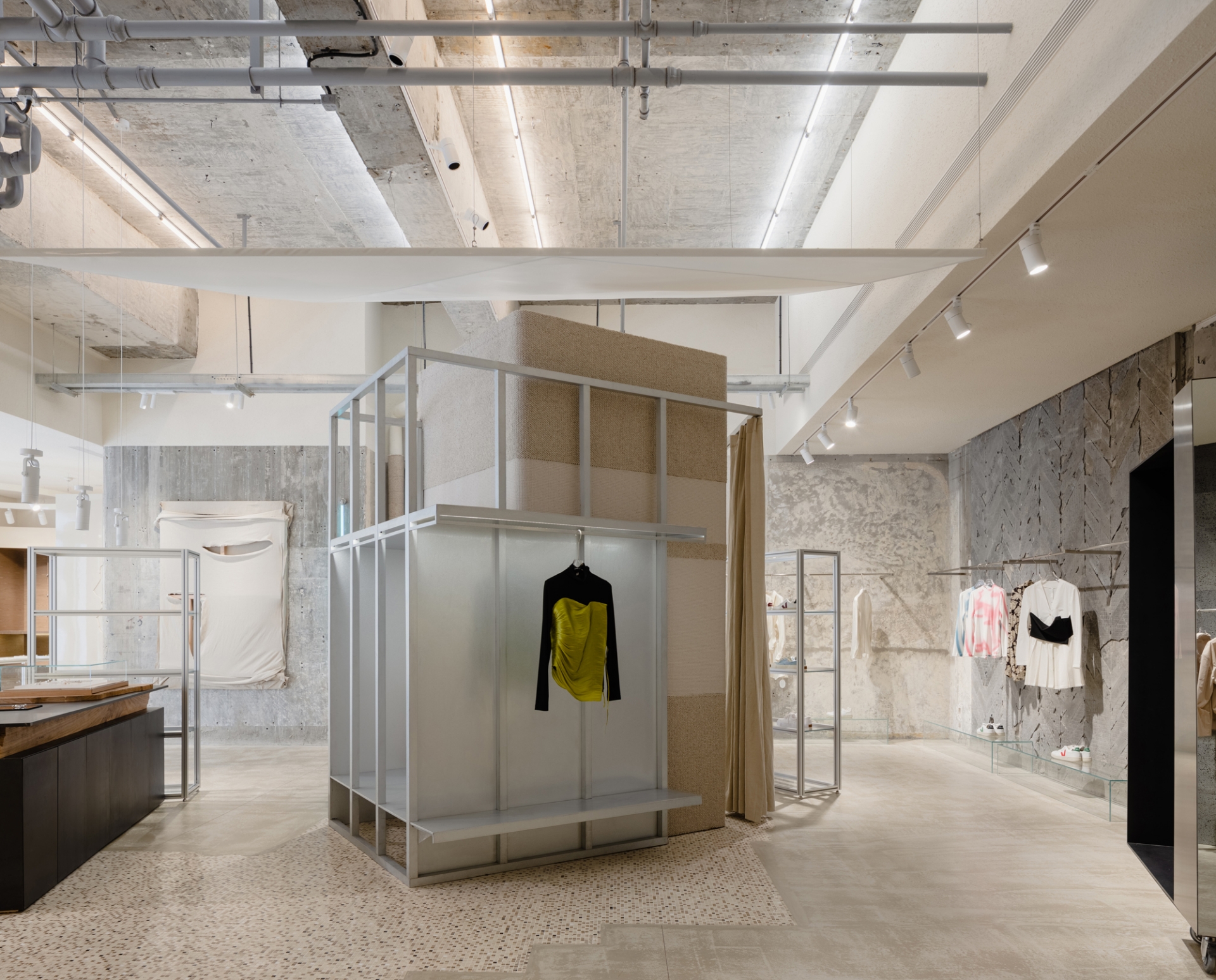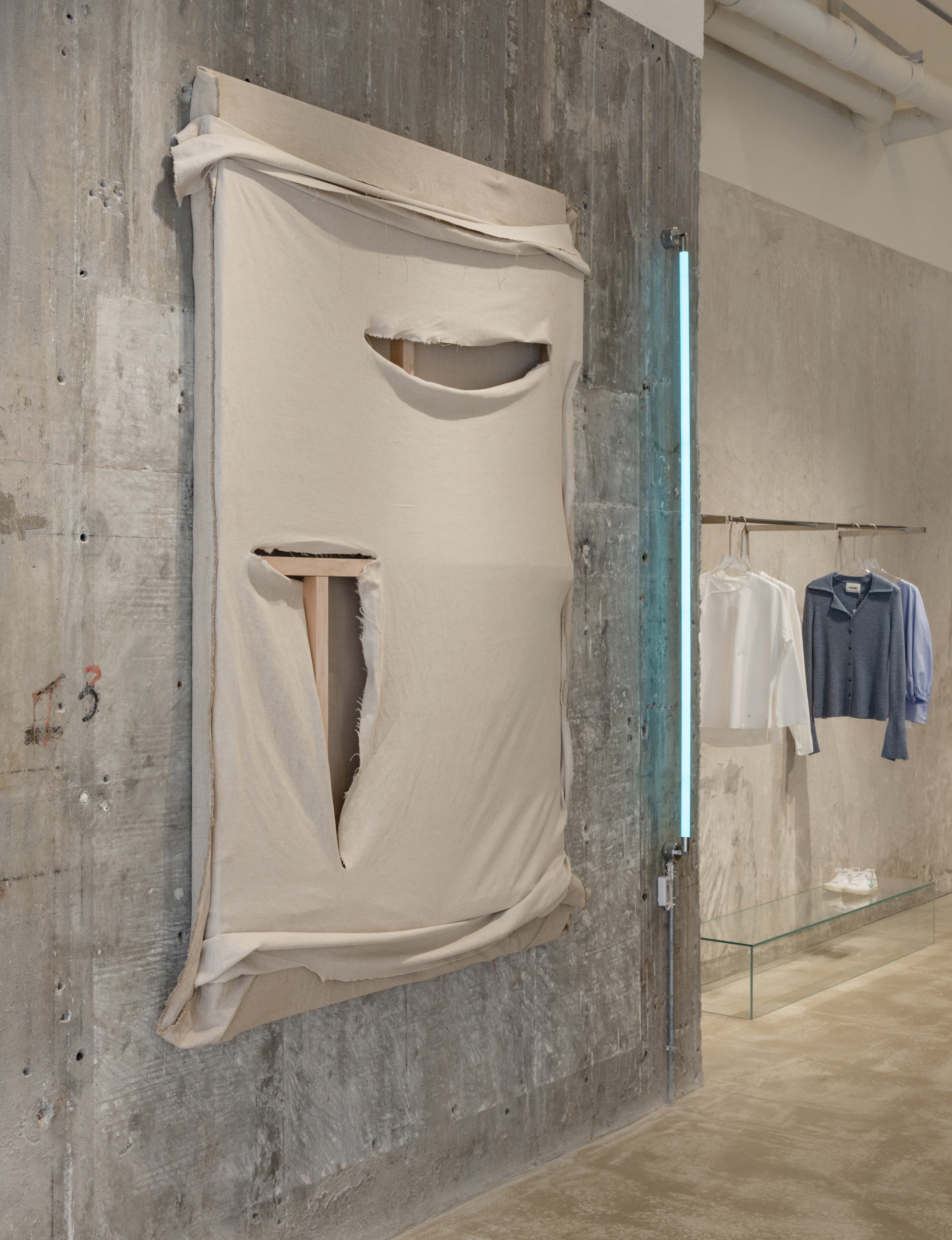 Mengjie Liu (Liu): Aesthetics has always been something I love, and I hope I can influence others by becoming a designer.
Wu: Sò Studio actually started with a project. I recalled that my partner Mengjie's home was very beautiful, and I remembered her. At that time, I had a fashion project that needed to be accessorized with soft clothing, so I thought of Mengjie and contacted her. That's how we started working on our first project, and then every project thereafter. From two people, we gradually became three, then five and finally a full team - that is how we grew. And naturally, we are now the current Sò Studio.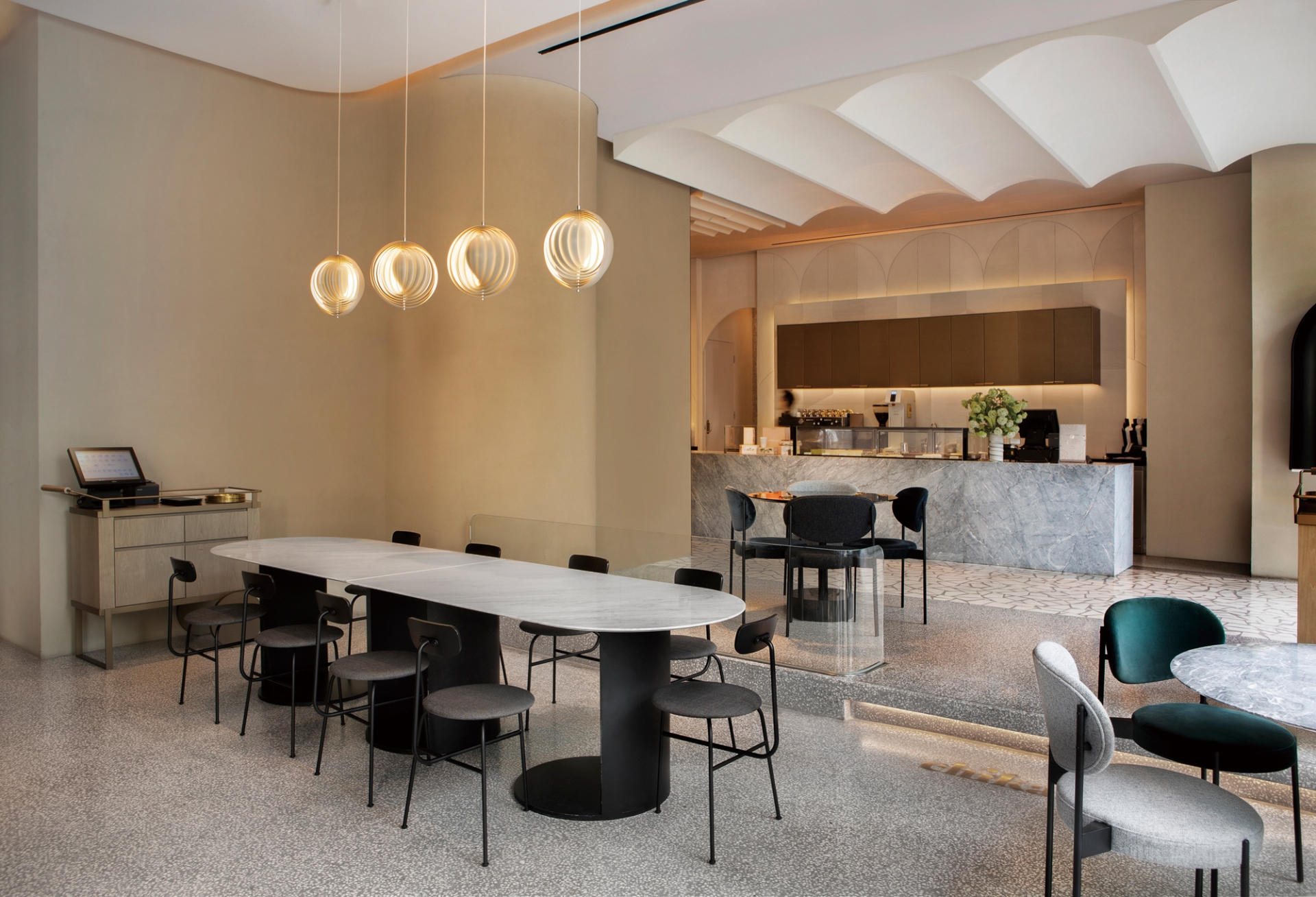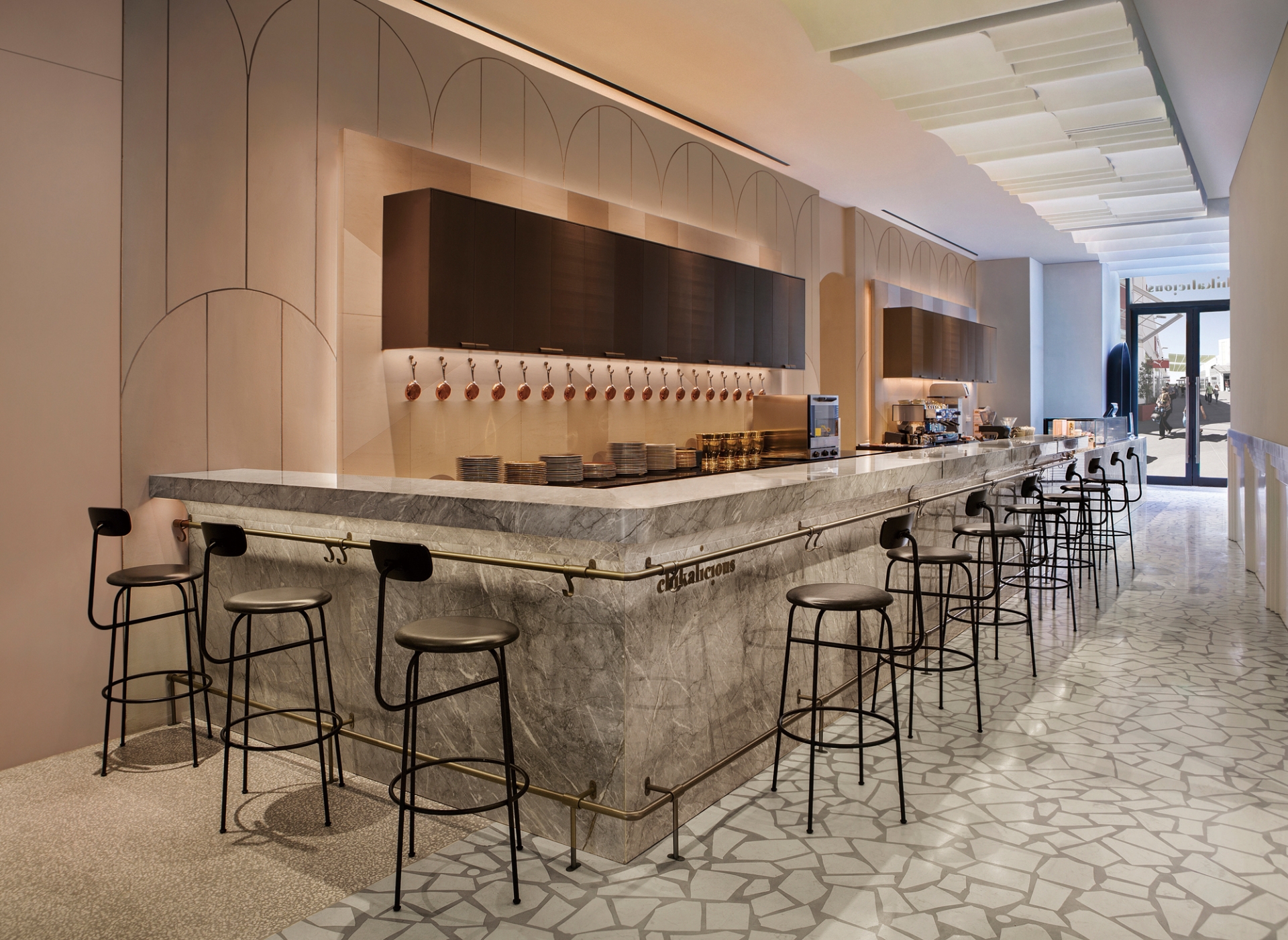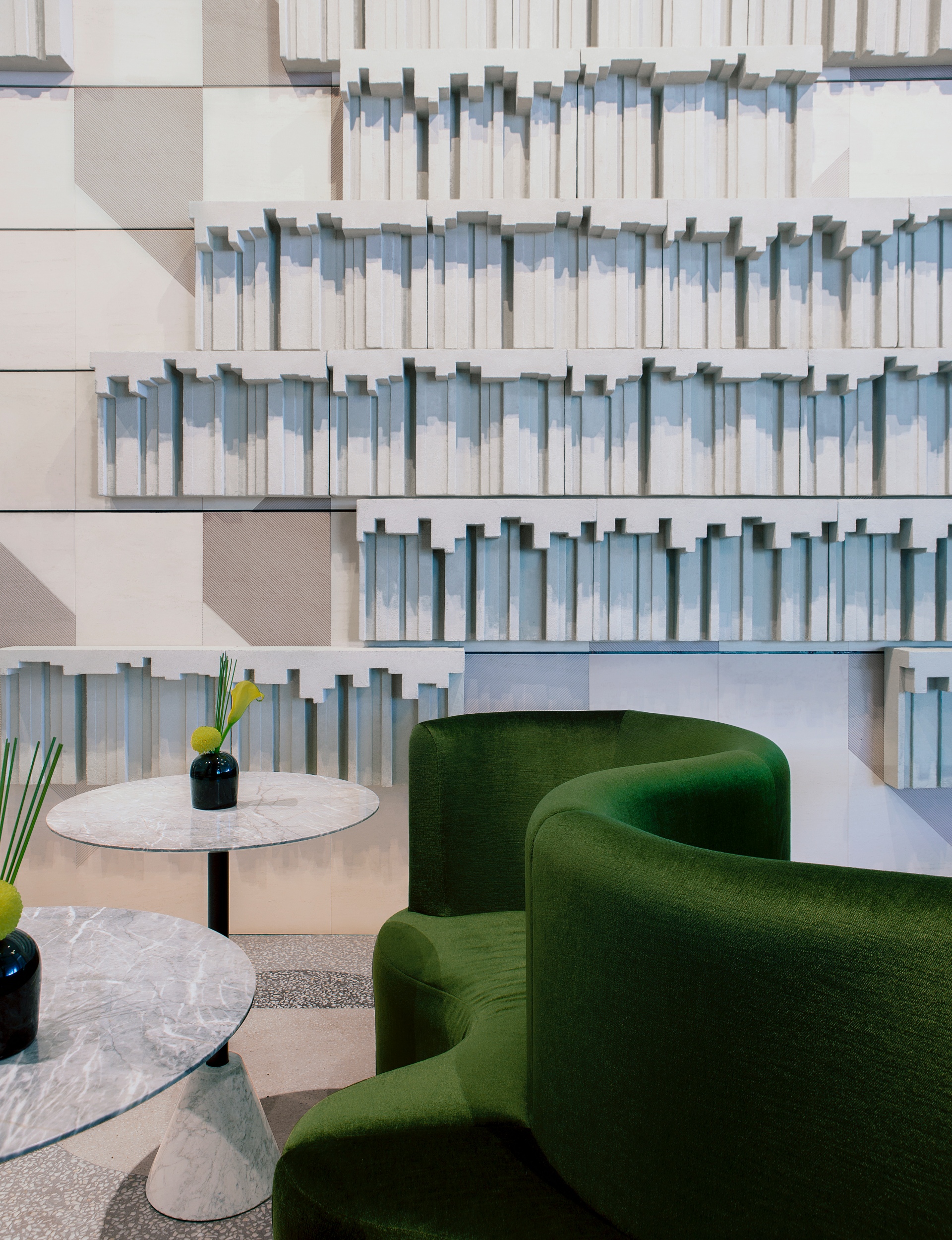 Who/what has been the biggest influence on your work to date?
Wu: The contemporary artists we like have a big influence on our work. For example, our retail project, Peu À Peu (the sports brand of JNBY) was inspired by contemporary pop artist Jeff Koons' balloon series. And while working on the Sanlitun's Beast and Little B concept store, the overall facade of the project was inspired and influenced by the hard-edged art of American artist Josef Albers.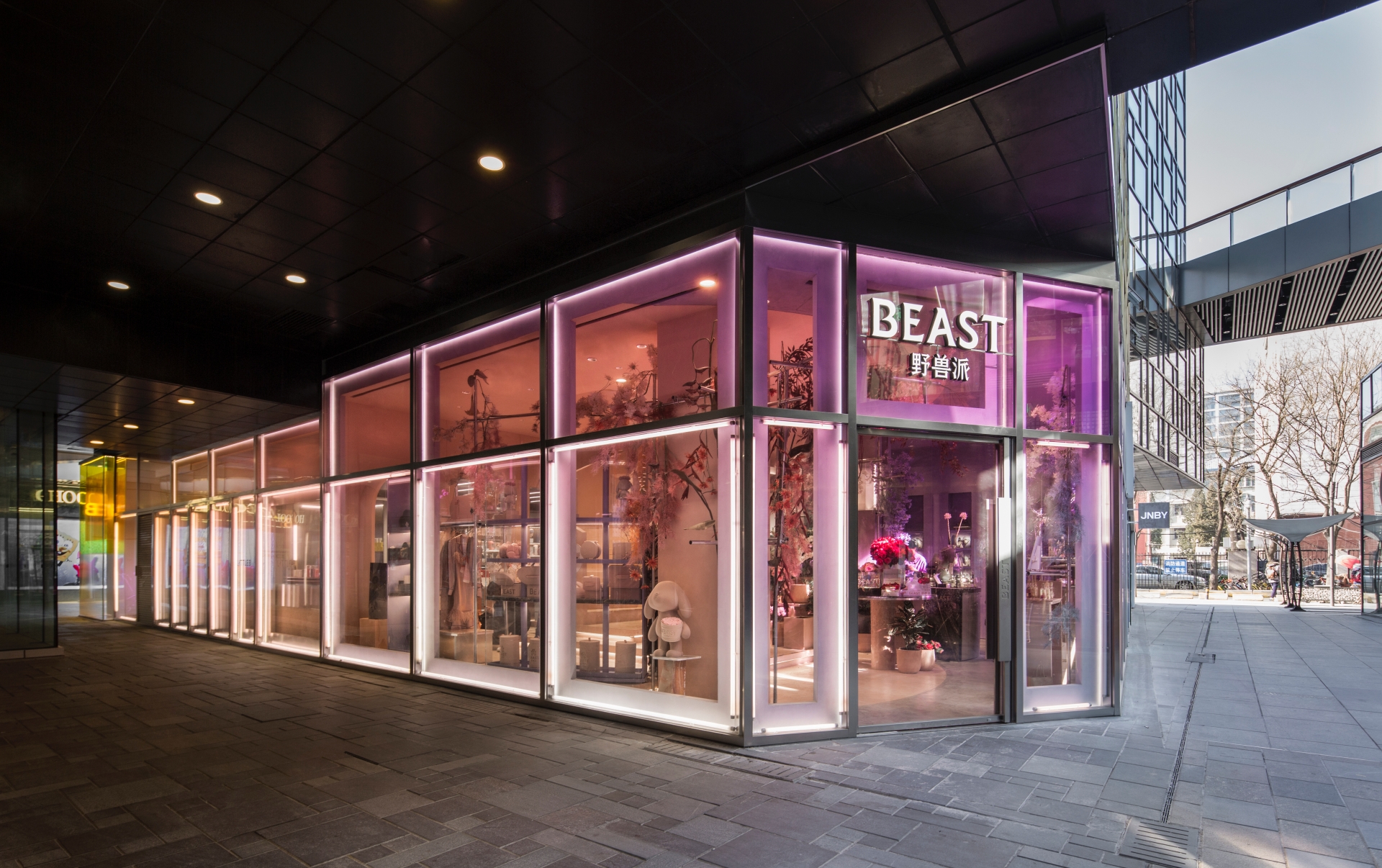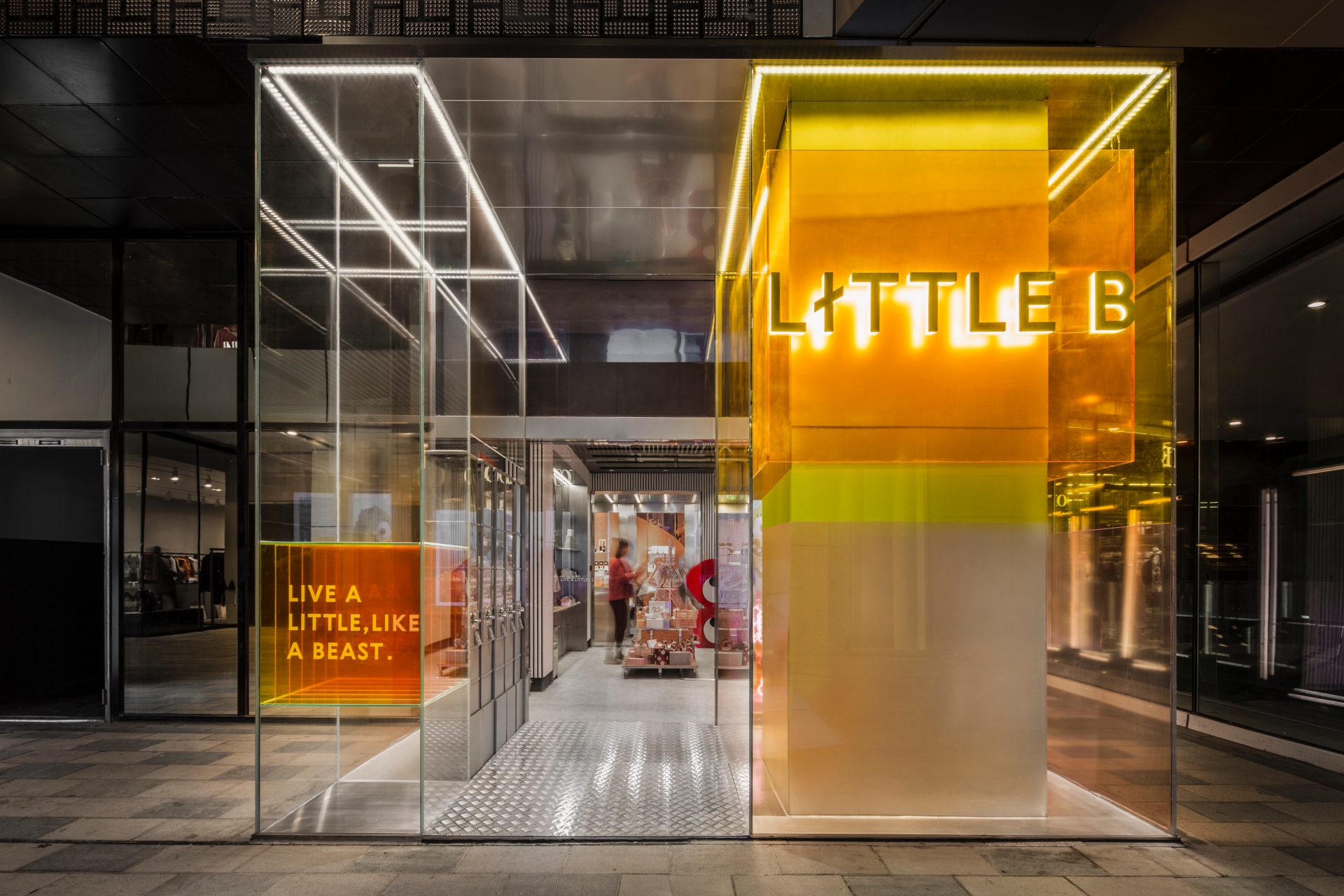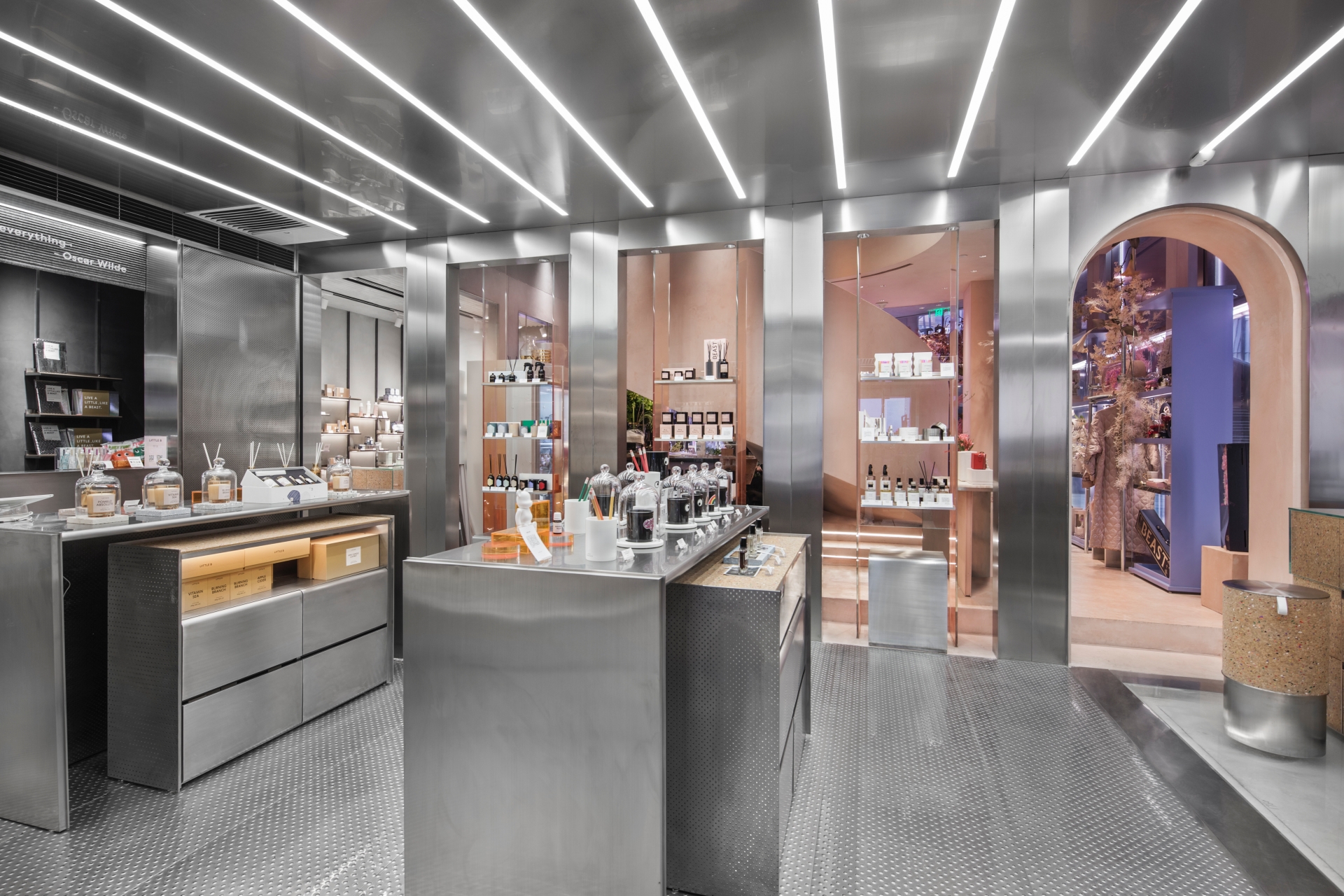 Liu: Under the influence of contemporary art, we feel that design is not only about space but also spatial objects. Many artists have monumental works of art, and in our spatial design, we turn this artwork into the spiritual core of the space.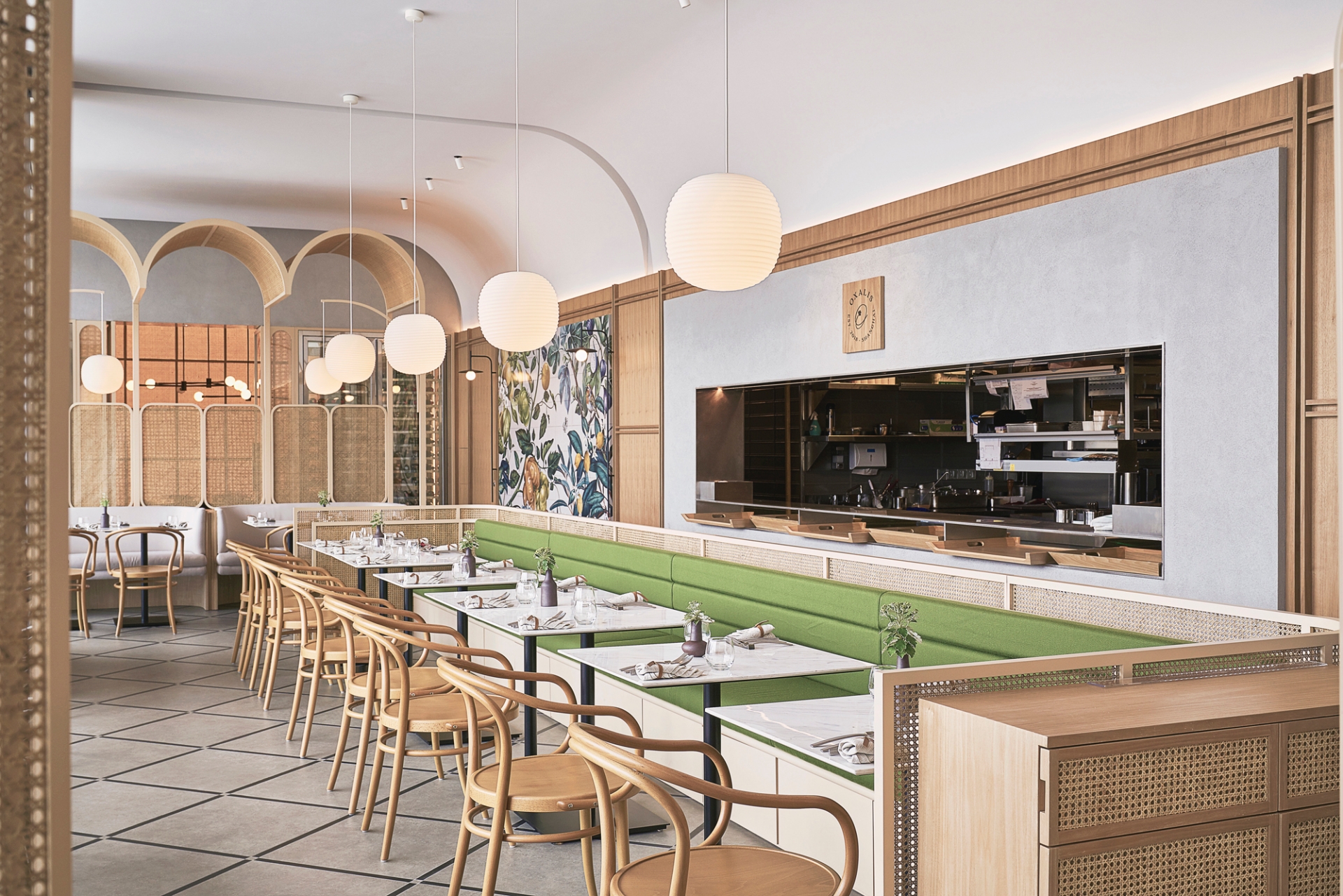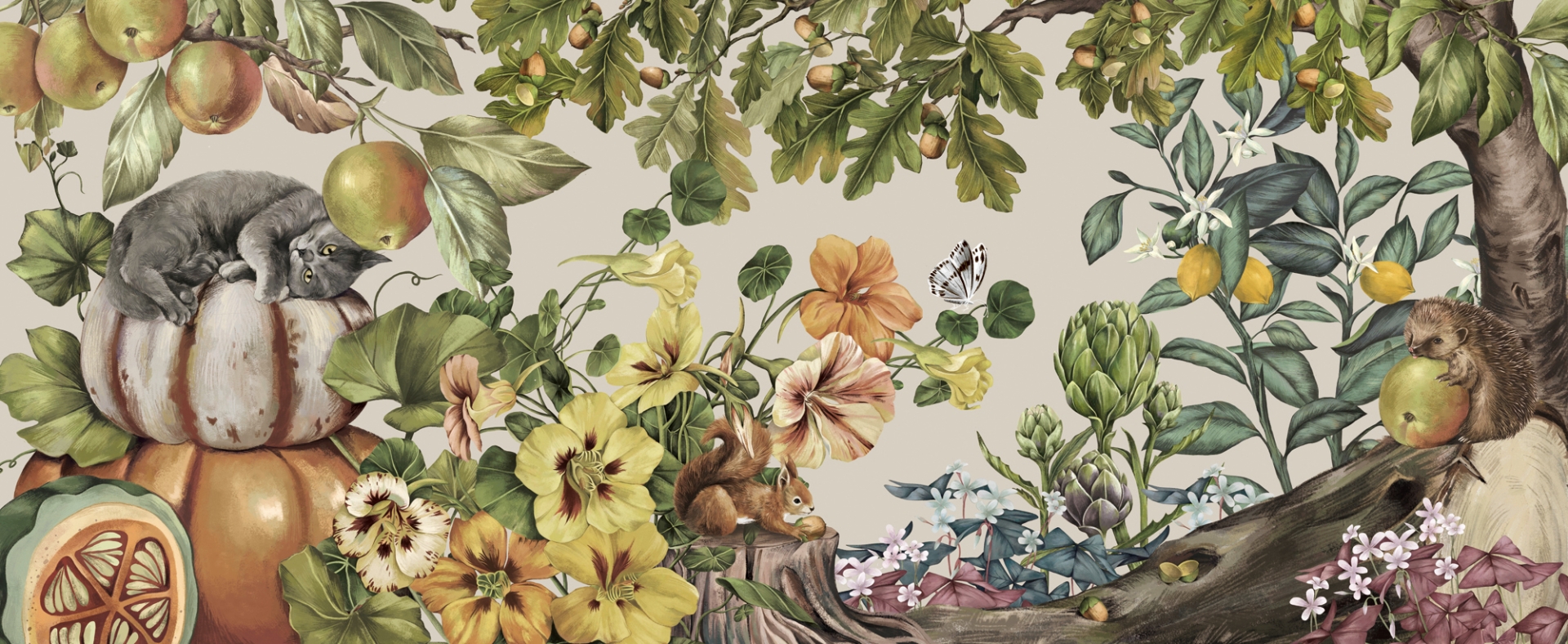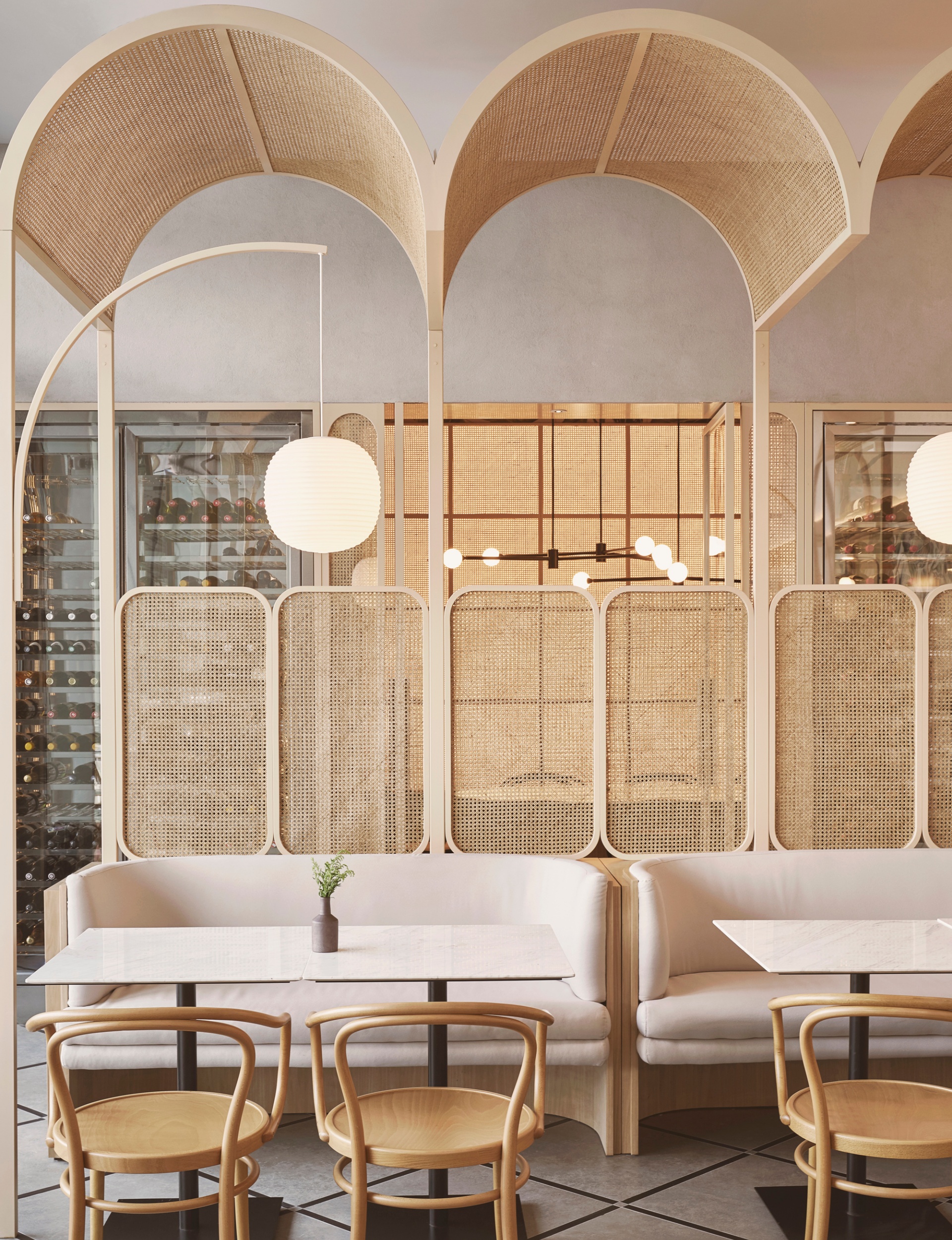 How would you describe Sò Studio's approach to design? Your aesthetic direction is versatile and captivating - how do you work with materials and colours to create different ambiences for each space/client?
Wu: The narrative of space is our common design method, that is, the atmosphere of feeling and expression conveyed by the space that people feel when they arrive. That is a language from the space itself - the character of the entire arena is defined by the narrative of the space. The needs of each client are different; some want to have a strong visual atmosphere, and some want to emphasize a calm spatial feeling. The materials and colours we use for the different projects are therefore consistent with the narrative of the entire space. When it comes to material selection, we are not limited to a specific material category. In the design process, the material and colours are reflected through SU modeling. We are very willing to try experimental materials, some of which are the first time we have applied them in our designs or are not even yet available on the market. We sometimes reshape and treat materials that are not found in retail, commercial and restaurants in these spaces. For example, we have applied the common pin board cork (often found in offices) to the props in the retail space. We will also try new materials and combinations, for example, wrapping some volumes in sponges.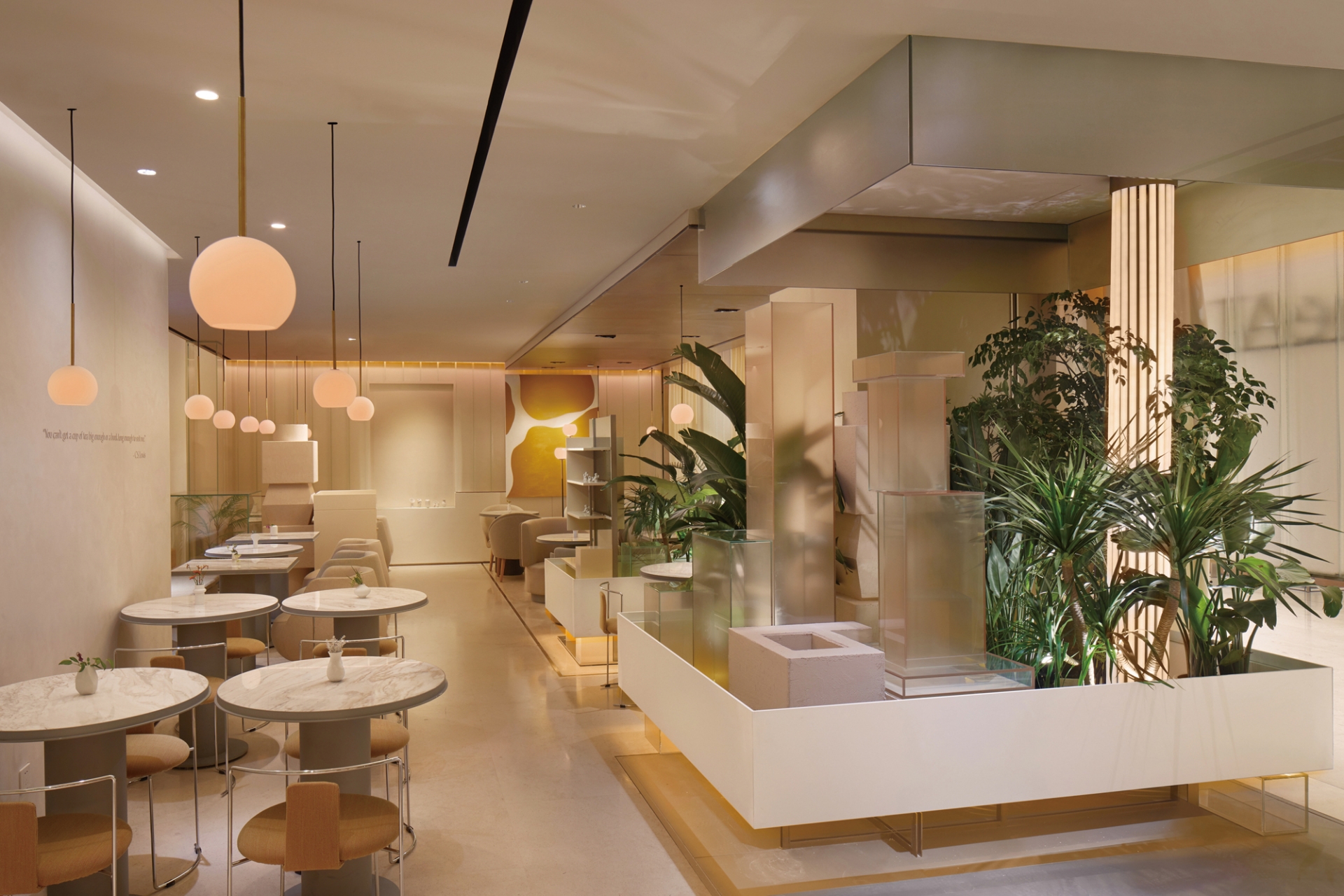 Liu: We use different design methods for different projects. The most important thing is that we will describe more of the feeling of the story at the beginning, and use this story to guide our later design ideas. Materials and colours are an expression of a more subjective individual. Usually we prefer to complete the matching and selection of materials and colors on a white table like collage art.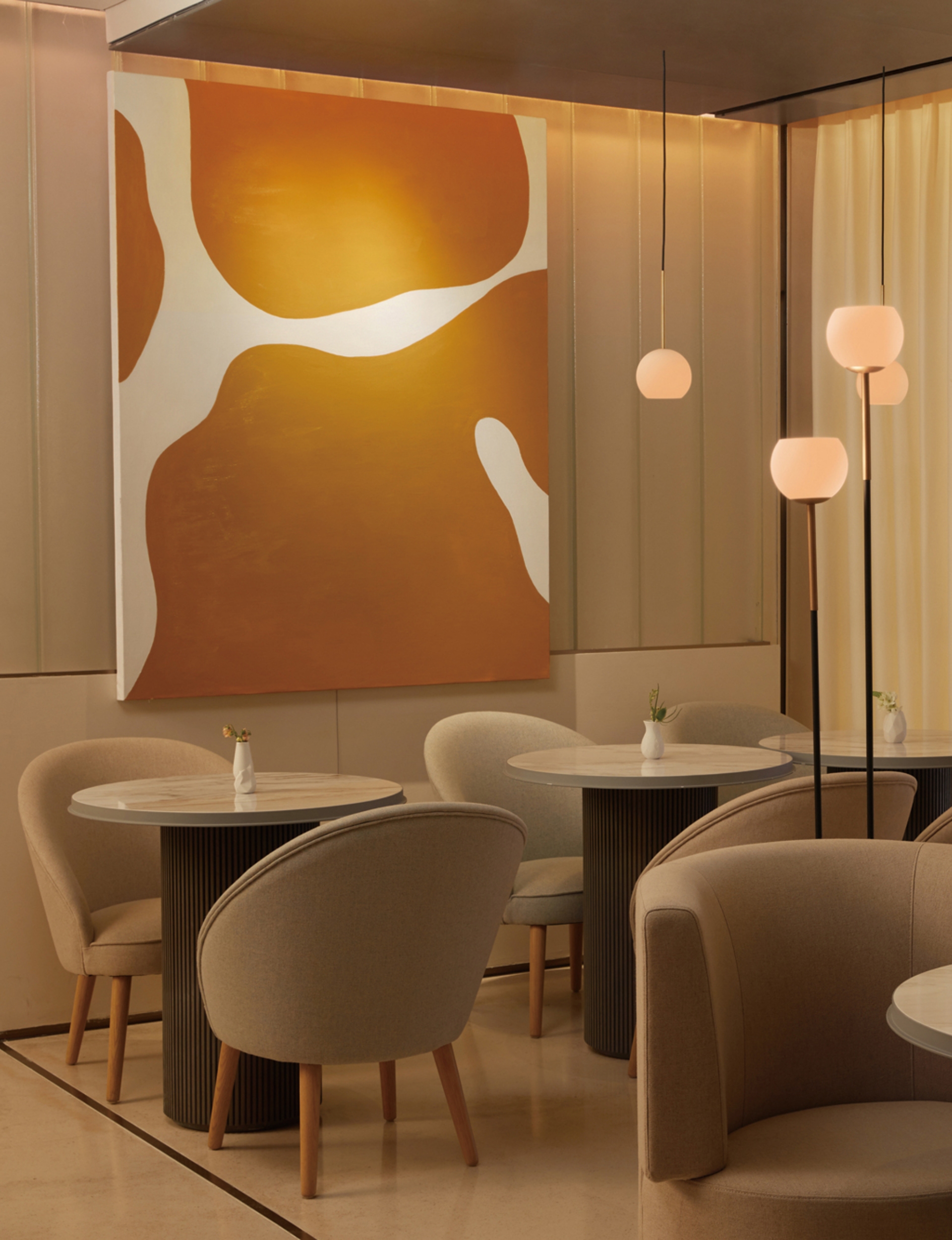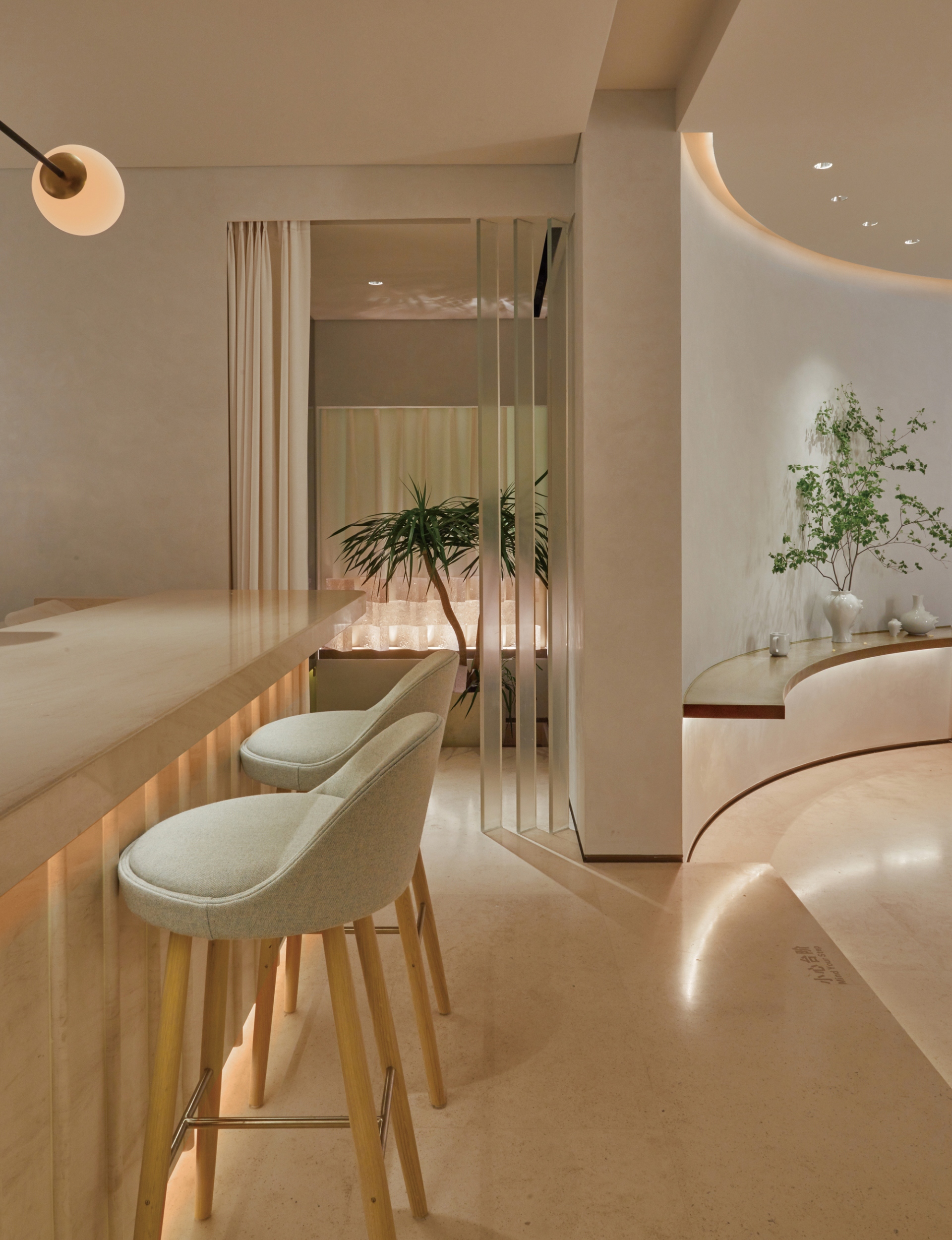 What are you currently fascinated by and how is this feeding into Sò Studio's work?
Wu: My favorite artist lately is Genieve Figgis. I really like her use of colour and the witty feeling she expresses in her works. Her use of colour inspires me.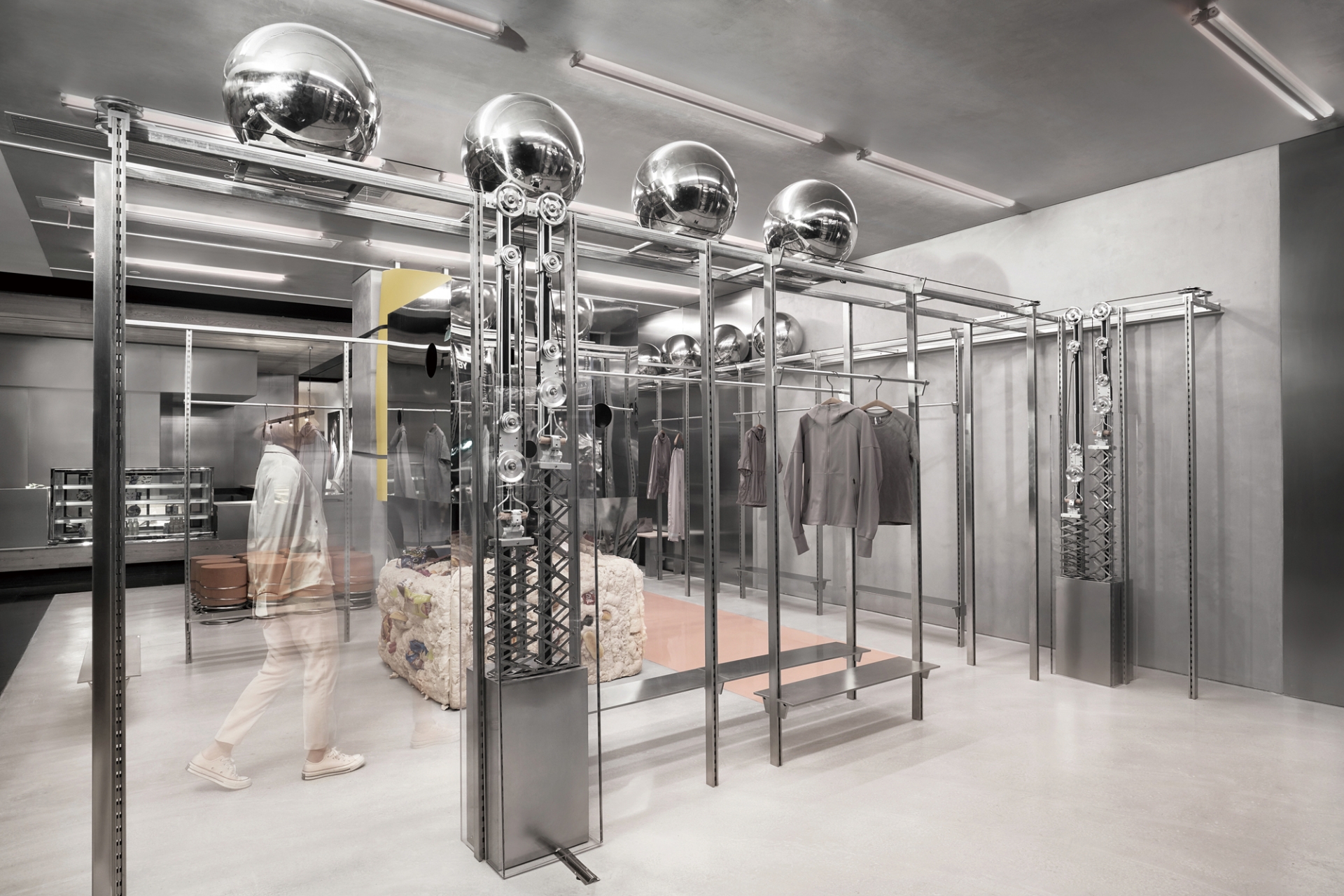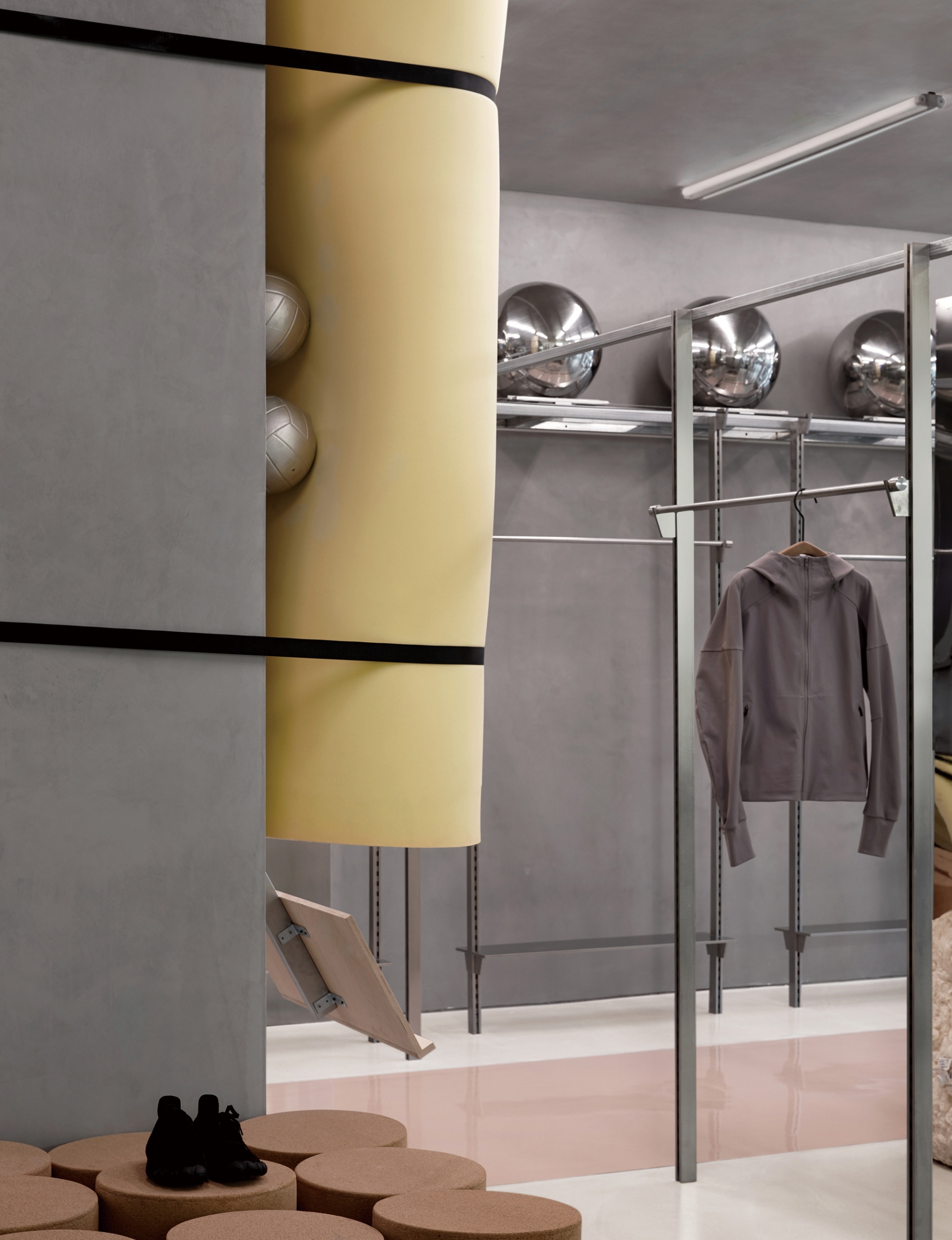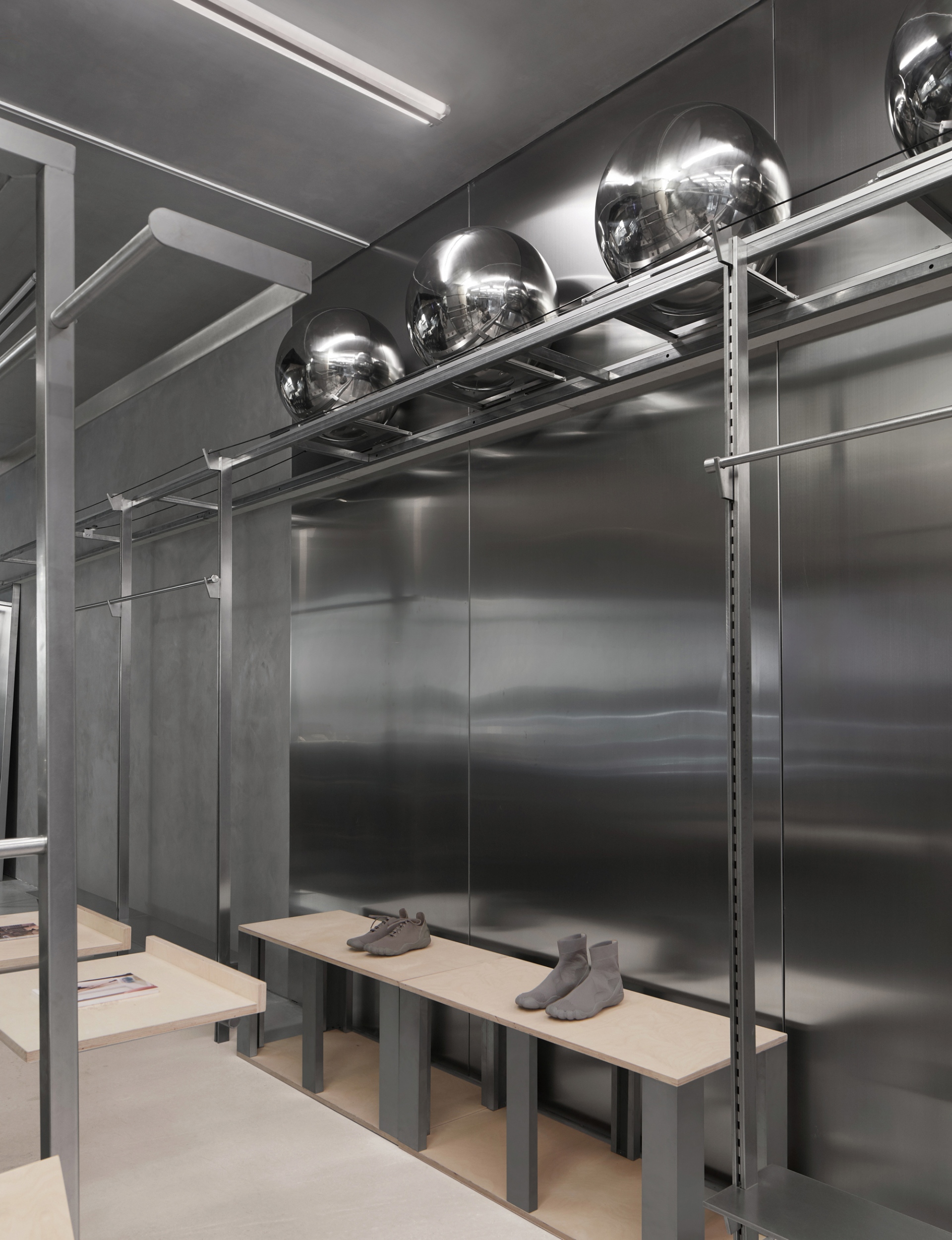 Liu: Instrumental to my career is female artist, Rachel Whiteread. Although a female artist, her work is very strong. She casts a lot of everyday negative shapes and her work inspires me a lot.