"As soon as you open the door, you step into a free art space and open up a modern urban experience," describes Li, on this 3,300 square feet residence in Hangzhou. He has succinctly blended the dark and light lines for this unit, starting from the visual aesthetics and spiritual elements and utilising a monochrome language of black, white and grey to create a boundless artistic scene. He has also fused Chinese and Western elements with contemporary aesthetics, culture and functions, to essentially create an eclectic abode where poetry in design reigns.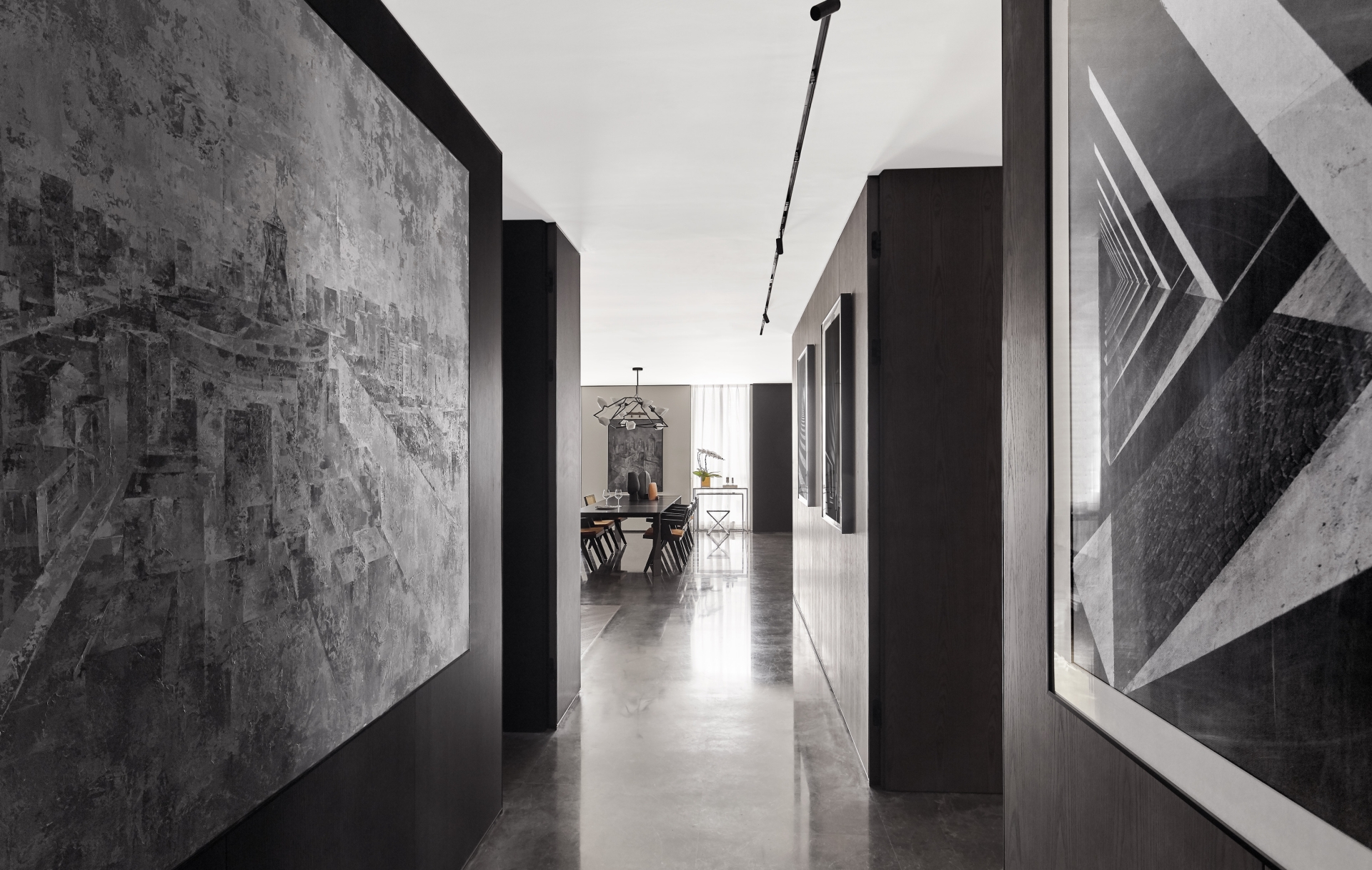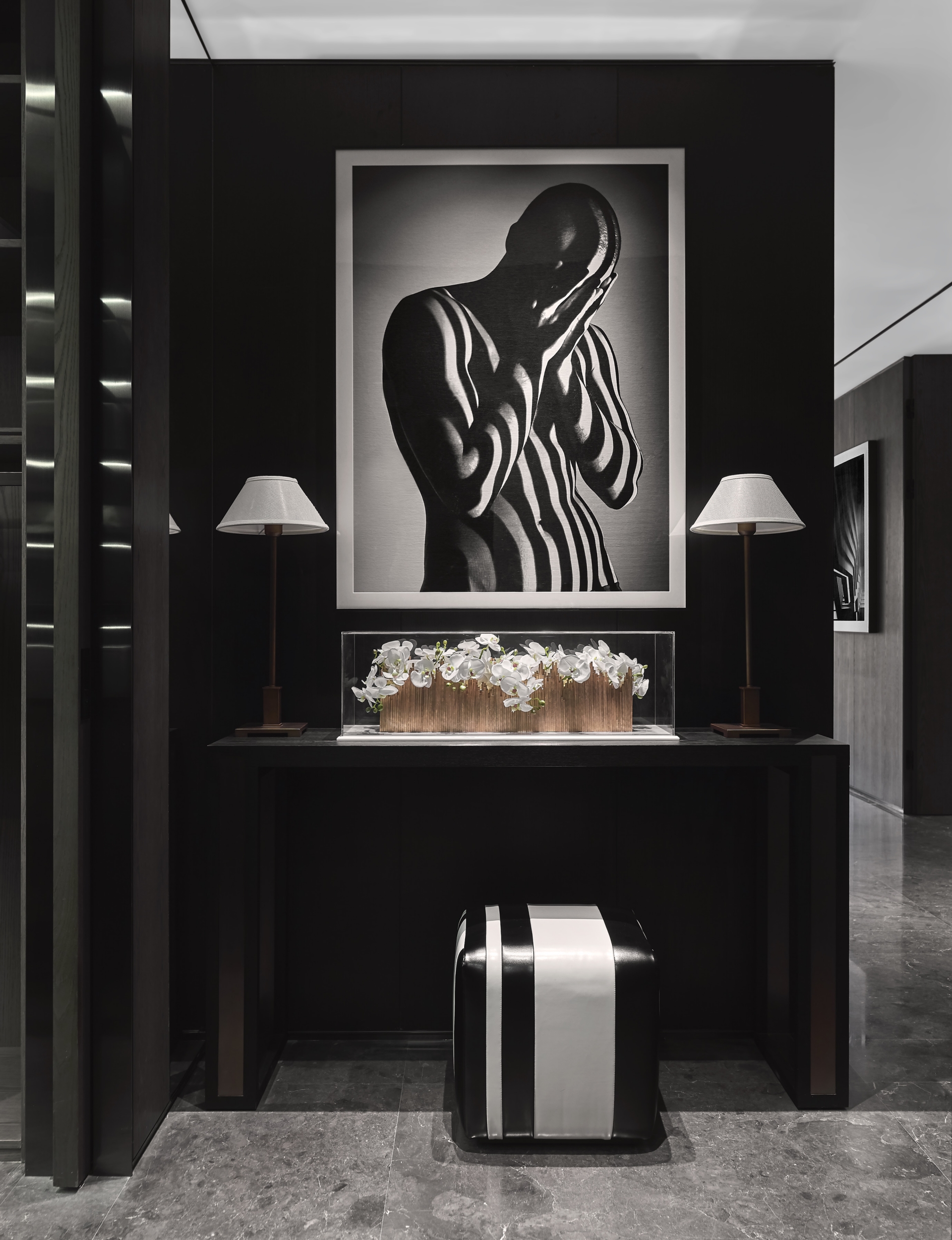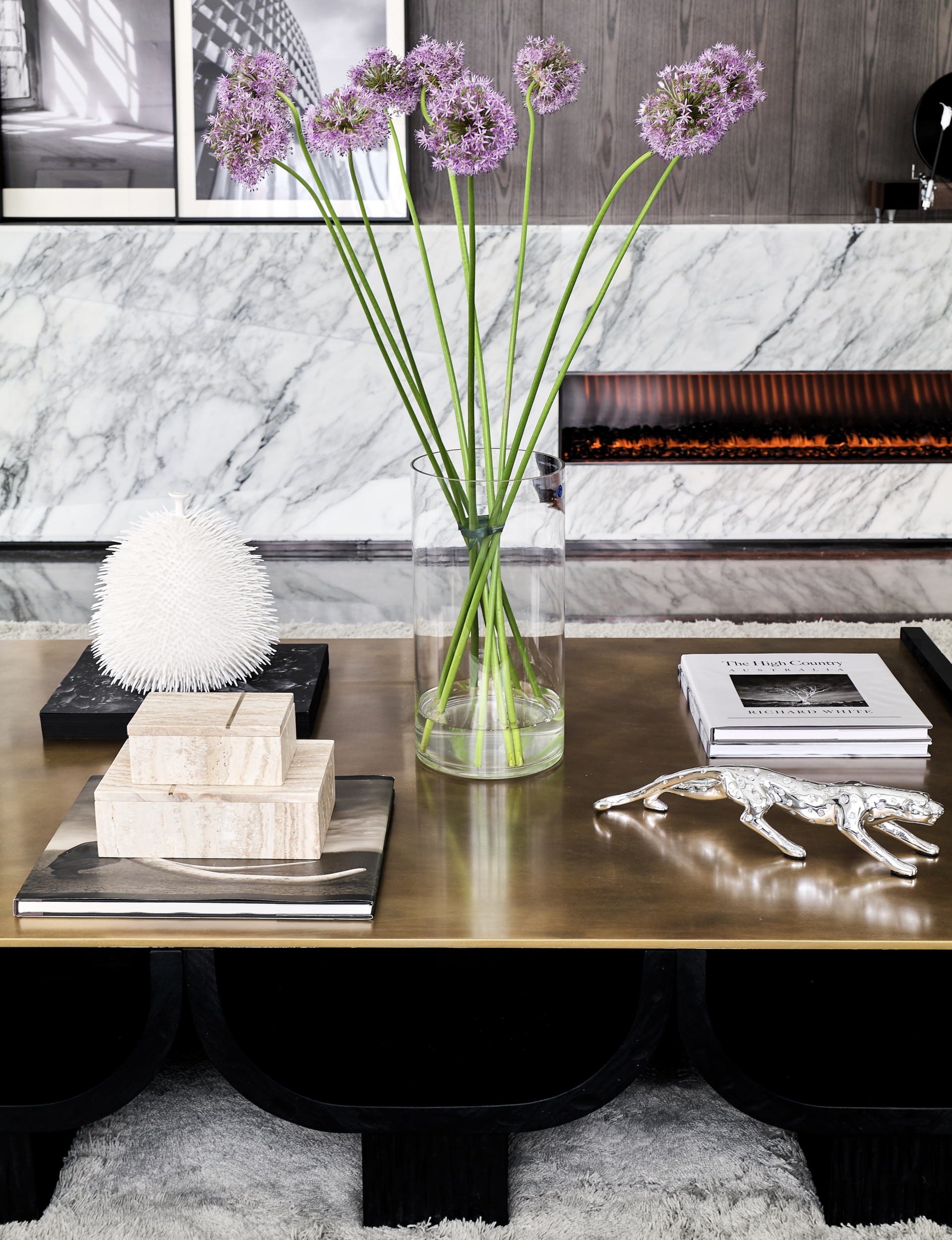 The homeowner is an architect and his wife is a fashion blogger, inspiring the design team to be even more determined in creating a free urban space emphasizing on compatibility, and enhancing humanistic needs. This allows a concise, rich atmosphere to travel through the home, to satisfy different functions – living, working, social interaction as well as quiet moments of solitude. An open-living environment are one of the ways this has been achieved, which also satisfies the modern dweller's taste and preferences in their dream habitat. 270-degree panoramic lighting strengthens the unrestrained mood of the space, while art feels profound in the monochromatic backdrop of the living room. Different shades of grey have been used to highlight spectrums from cool to warm areas, and the combination of warm woods and fresh greenery bring forth the gentle harmony of great nature to the fore.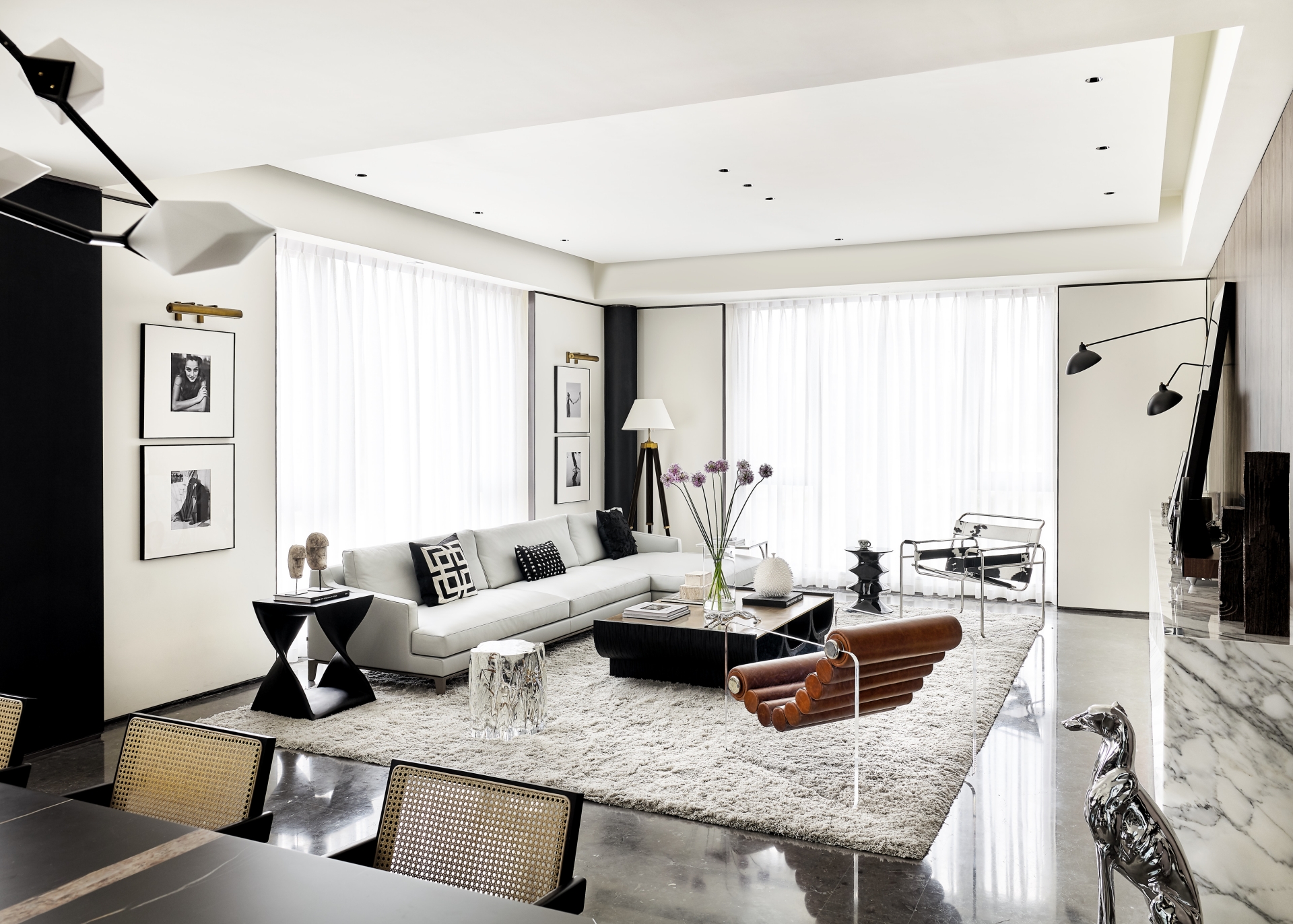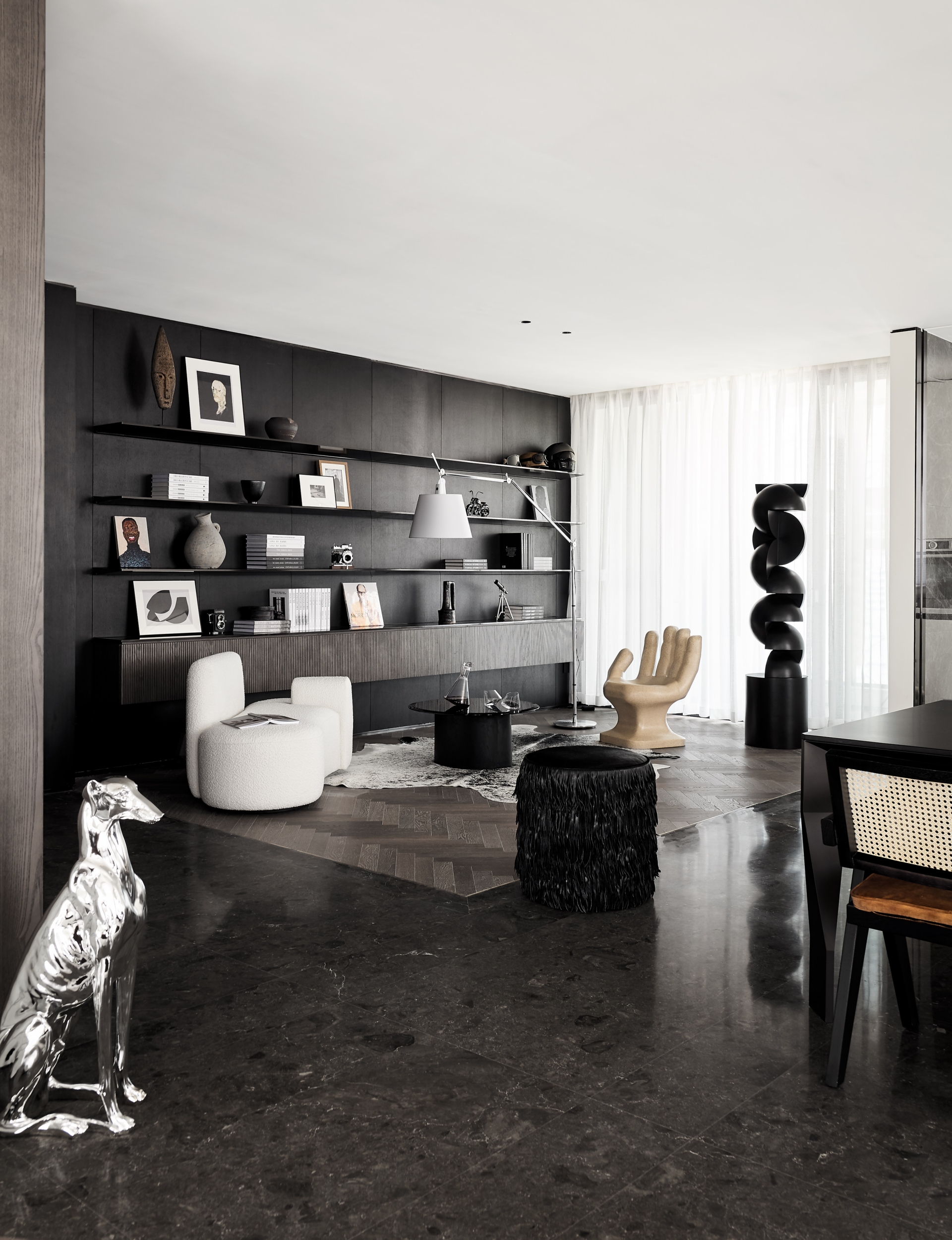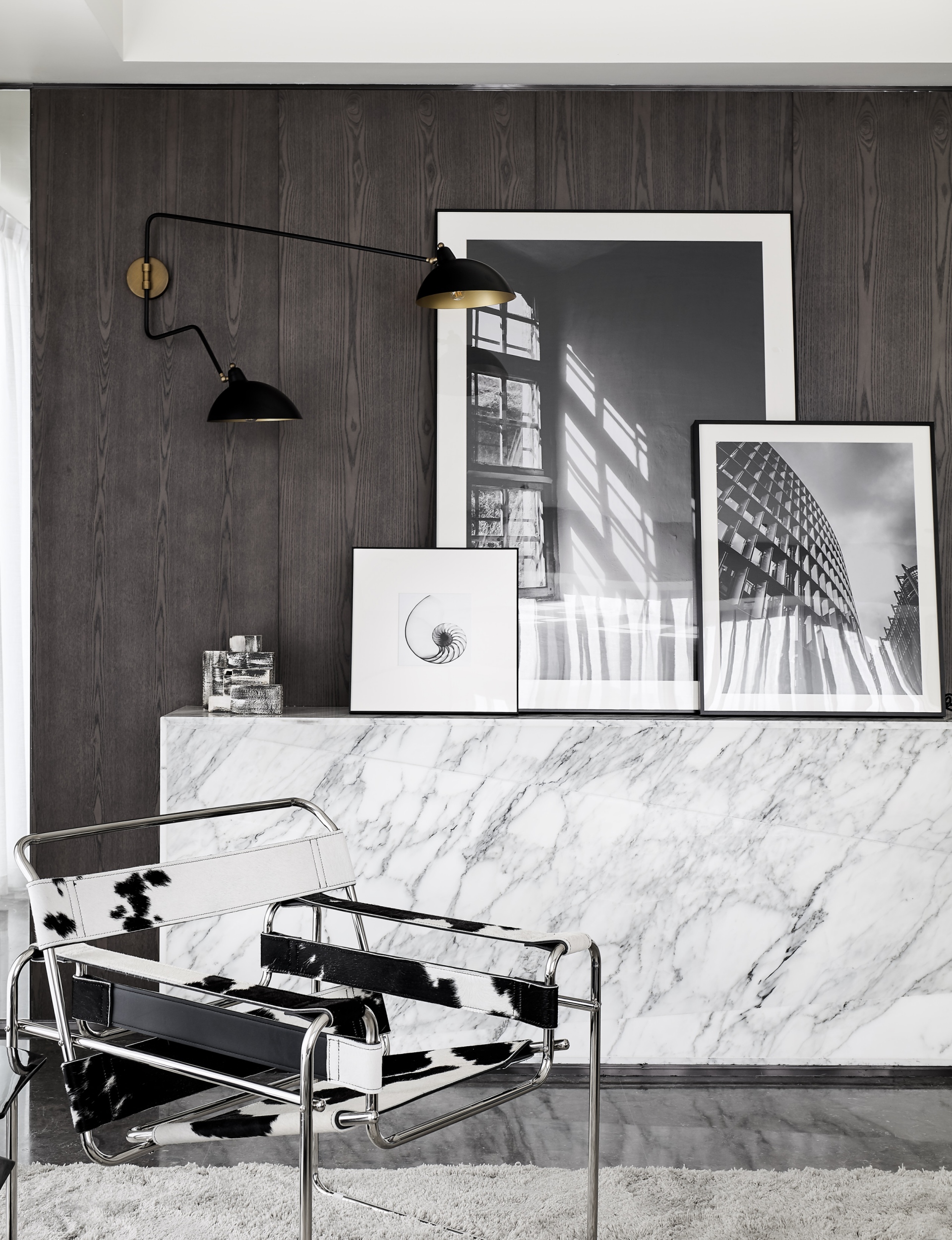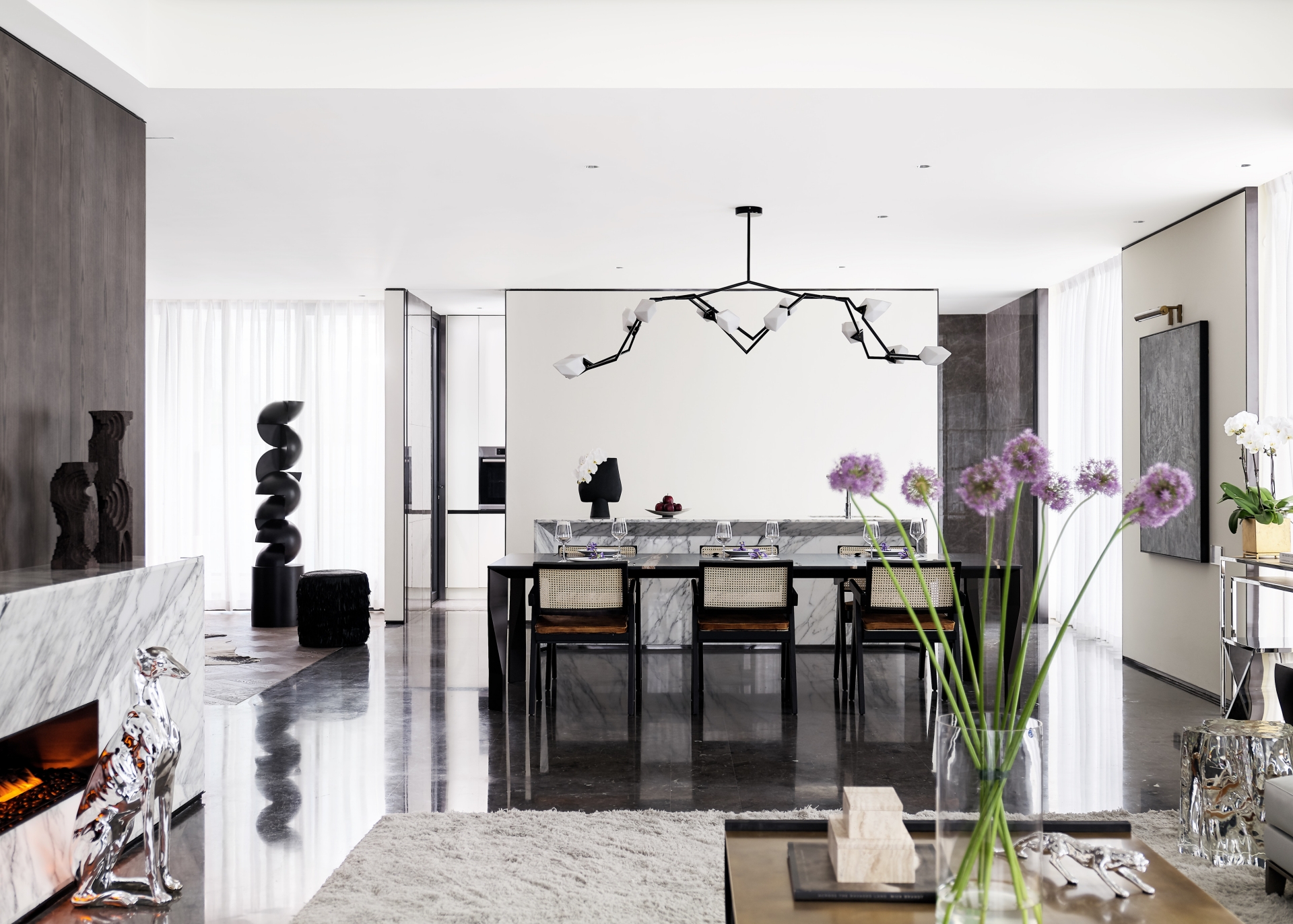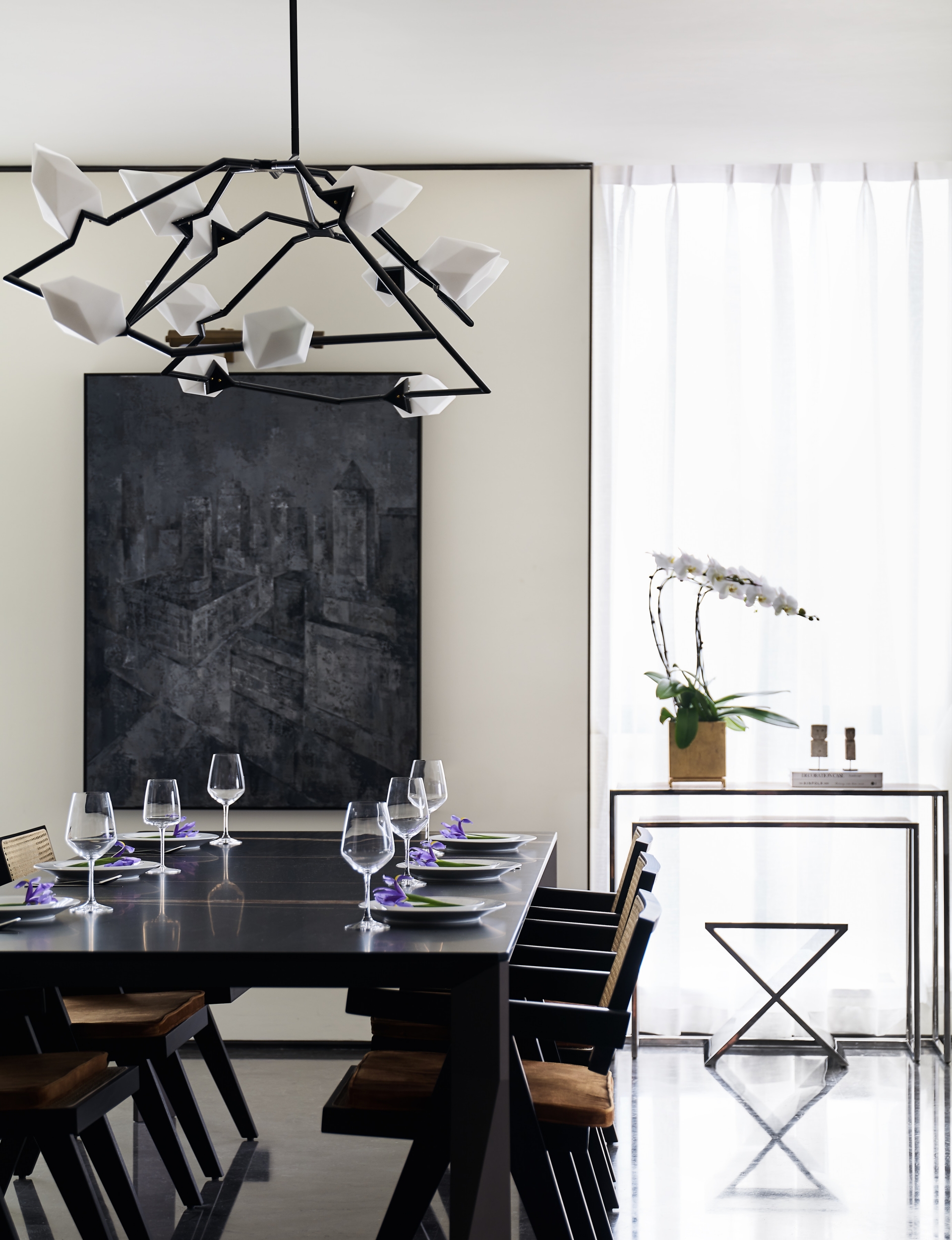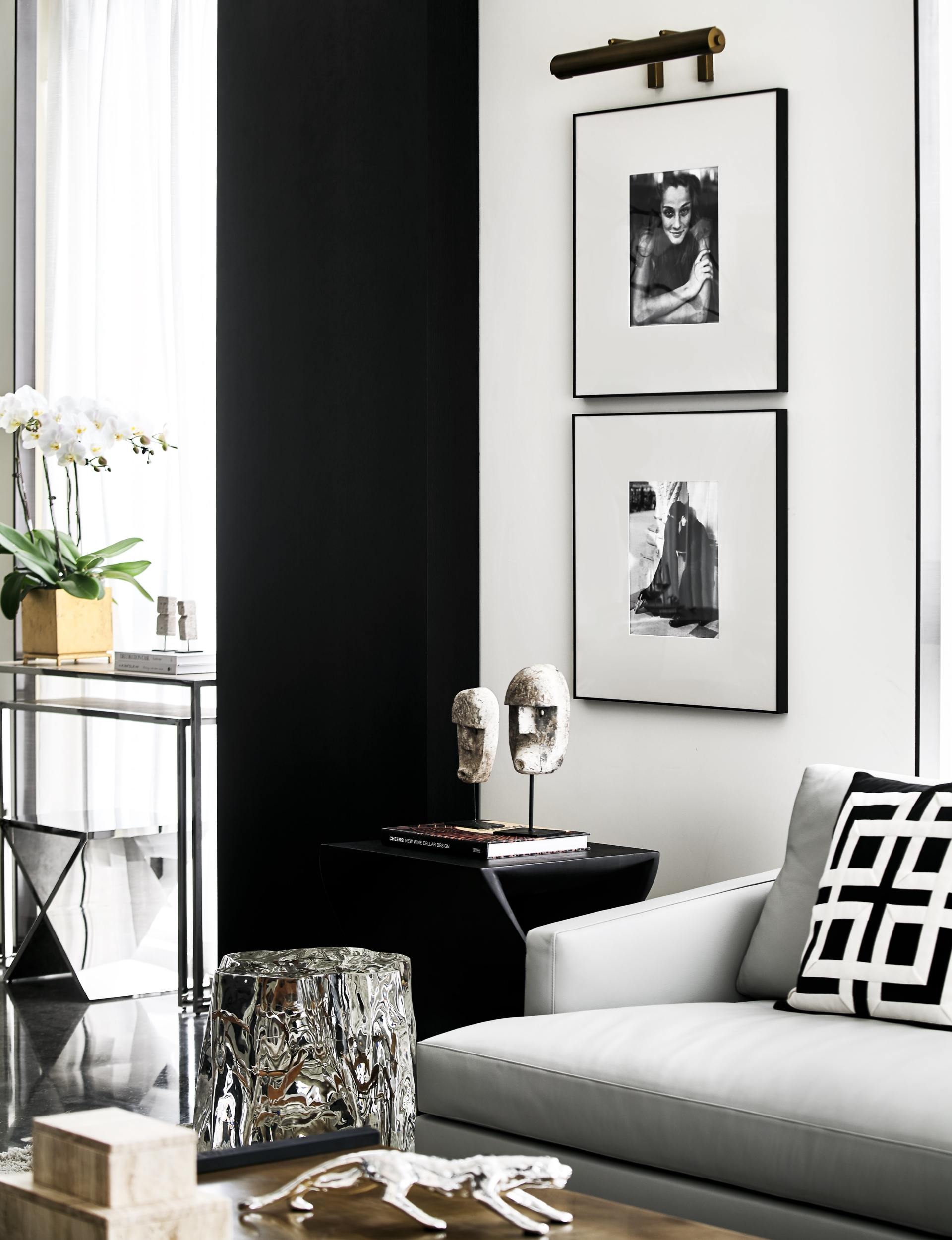 The dining room with its hanging chandeliers is another scene to behold, seemingly created as if to freeze the pulse of the city. Every time one sits down for a meal, one can literally taste the beautiful scenery, like a journey through the four seasons. The bar, covered in black and white ink washed marble, is compact and elegant, being the ideal spot for the homeowner and his friends to gather and enjoy time together. The gallery wall, which is based on New York movies, uses a jet black background and highlighted with metal details to bring out various themed paintings, old pottery, design accessories, and fashion books, working together to showcase how much a personality brings to a space. "Real excellence in design is both aesthetic and a solid background of life. Design is to create infinite possibilities, and the highest achievement of spatial design is to create spiritual meaning of space together with poetic expression," Li concludes on his design interpretation. In this stunning home, which reflects this is entirety, from the interiors to the exteriors and penetrating the heart and soul of its' inhabitants, his goal has certainly been achieved.