In Villa S, warm scents of Provence intermingle with materials that are both raw and sophisticated, harmoniously combining. Contemporary artists meet vintage pieces in an organic and delicate cohabitation. Set around a tropical-inspired patio, all the furnishings honour the refinement and aesthetics of the Côte d'Azur. The spectacular bas-relief by artist Olivia Cognet in the dining room sets the tone, surrounded by equally striking pieces such as the coffee table by Francesco Balzano, the console by Studio Goons and vintage pieces like the Paolo Buffa armchairs. Another key piece is a made-to-measure rug for the main room of the house. Contrasts are the signature of this timelessly charming villa.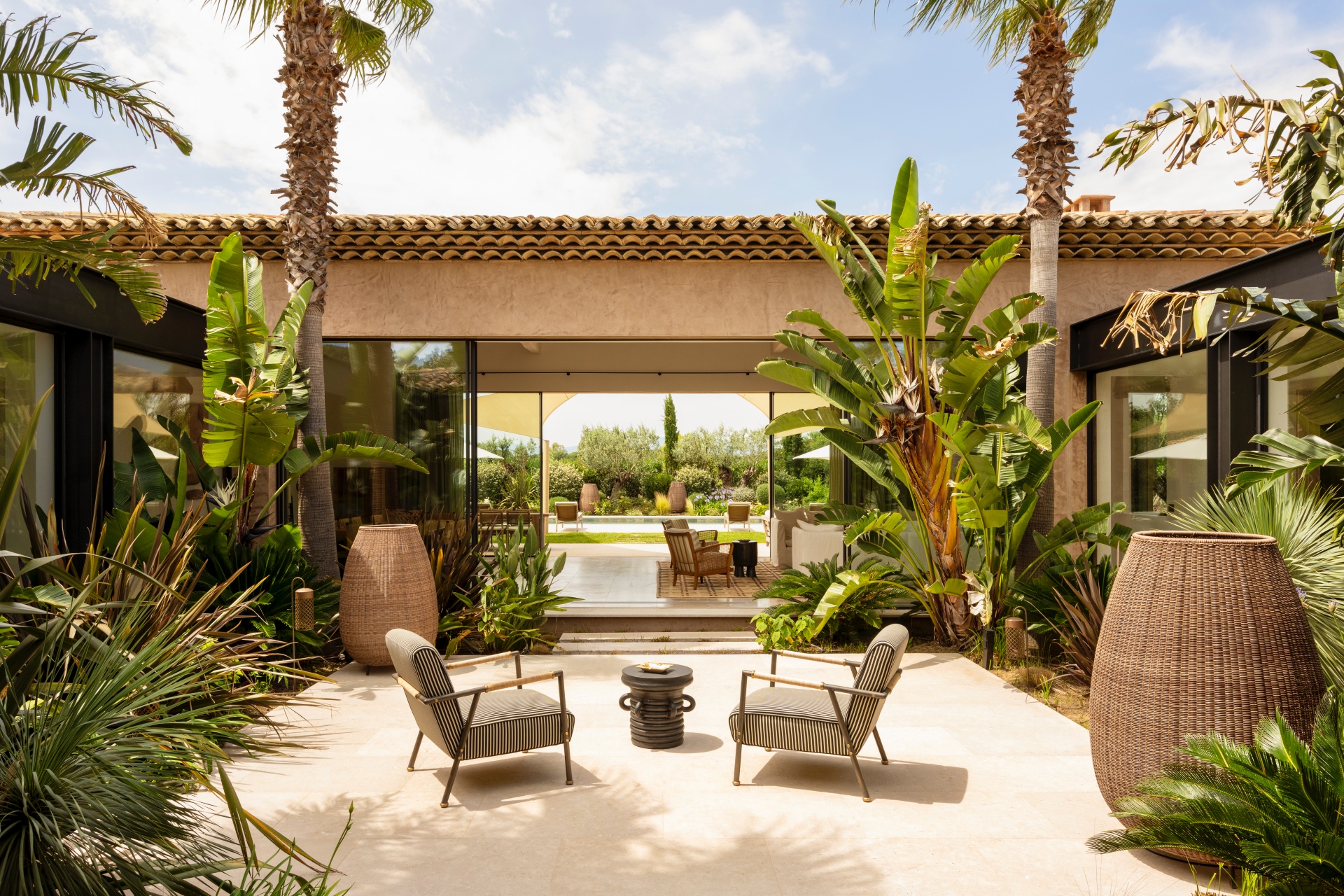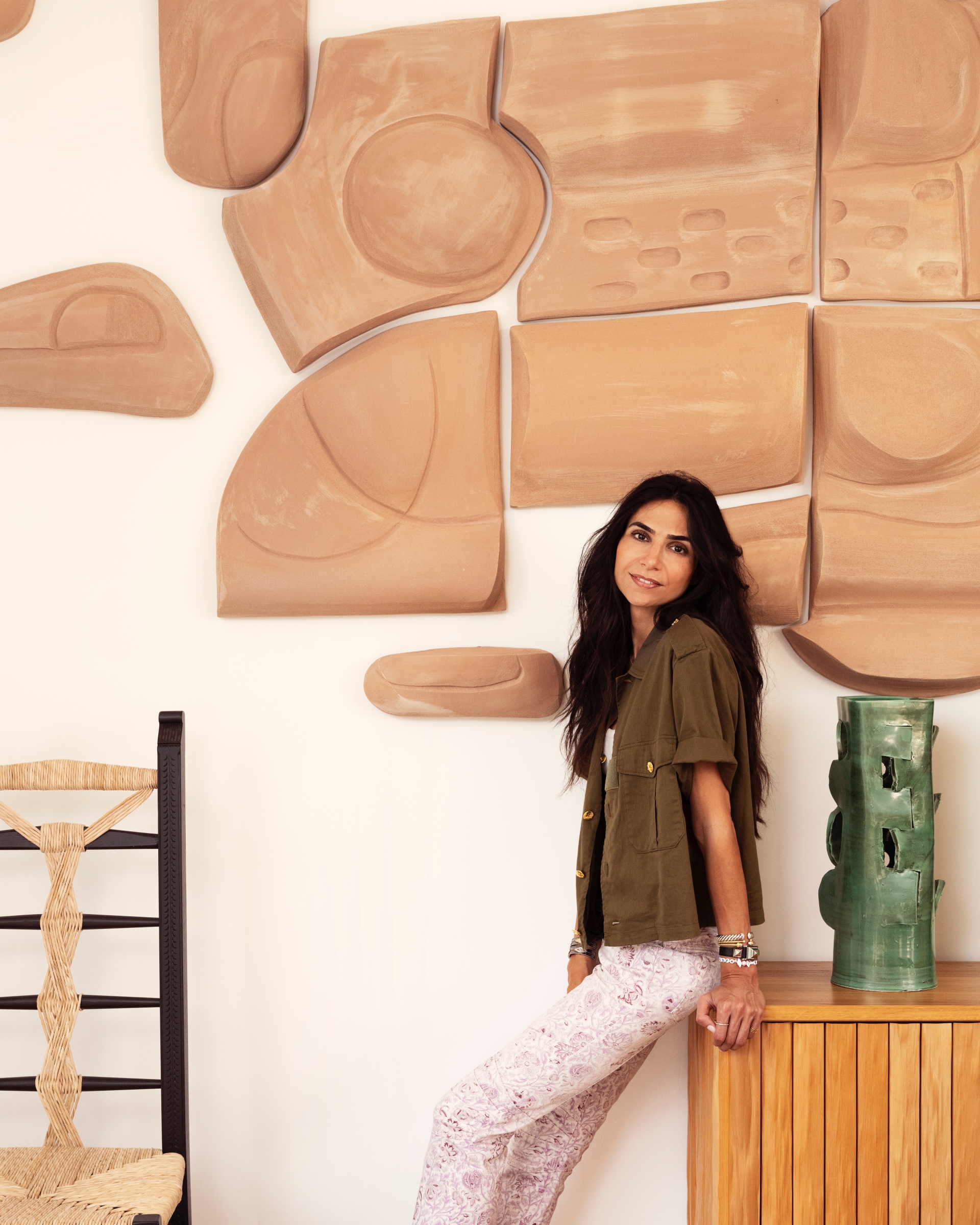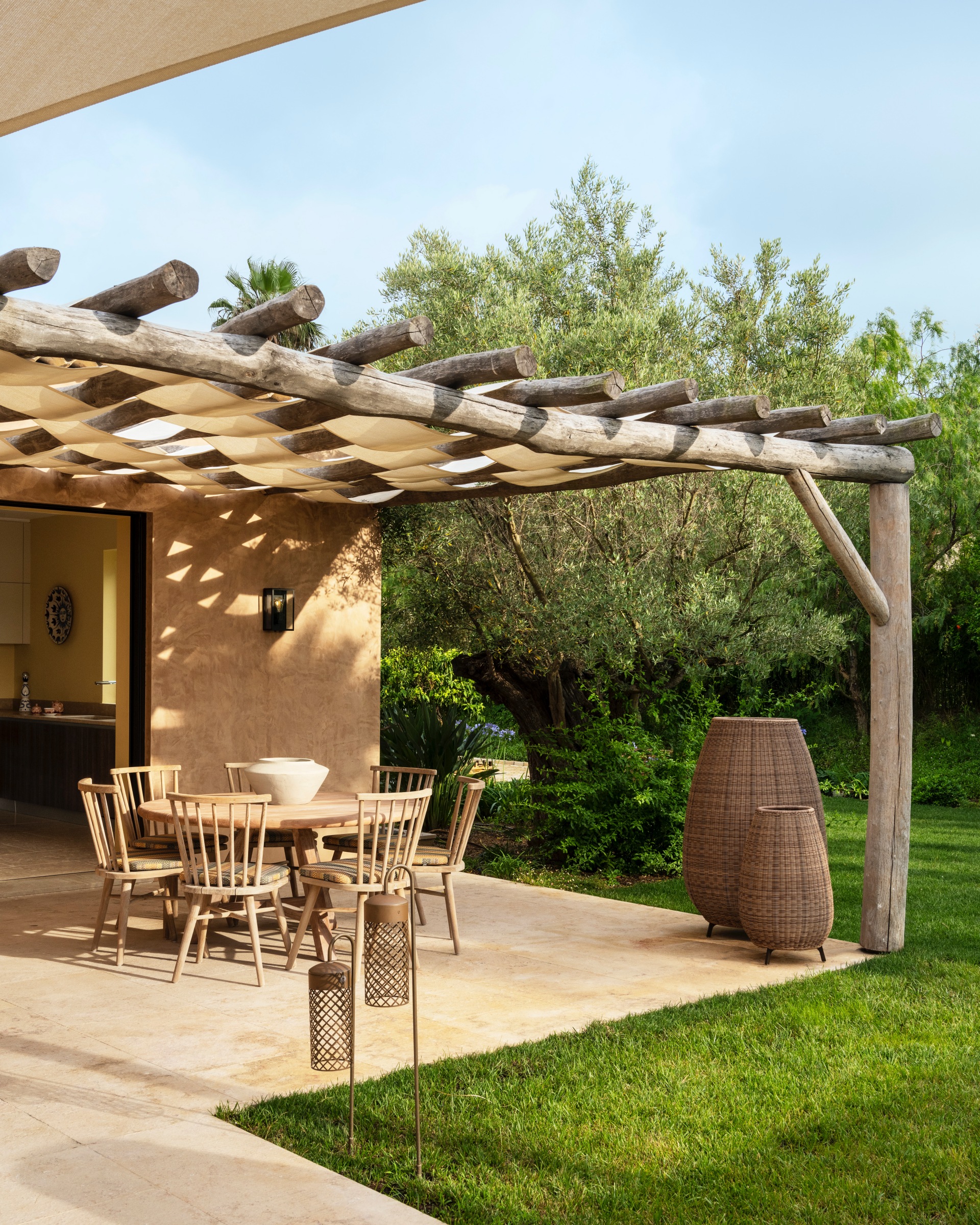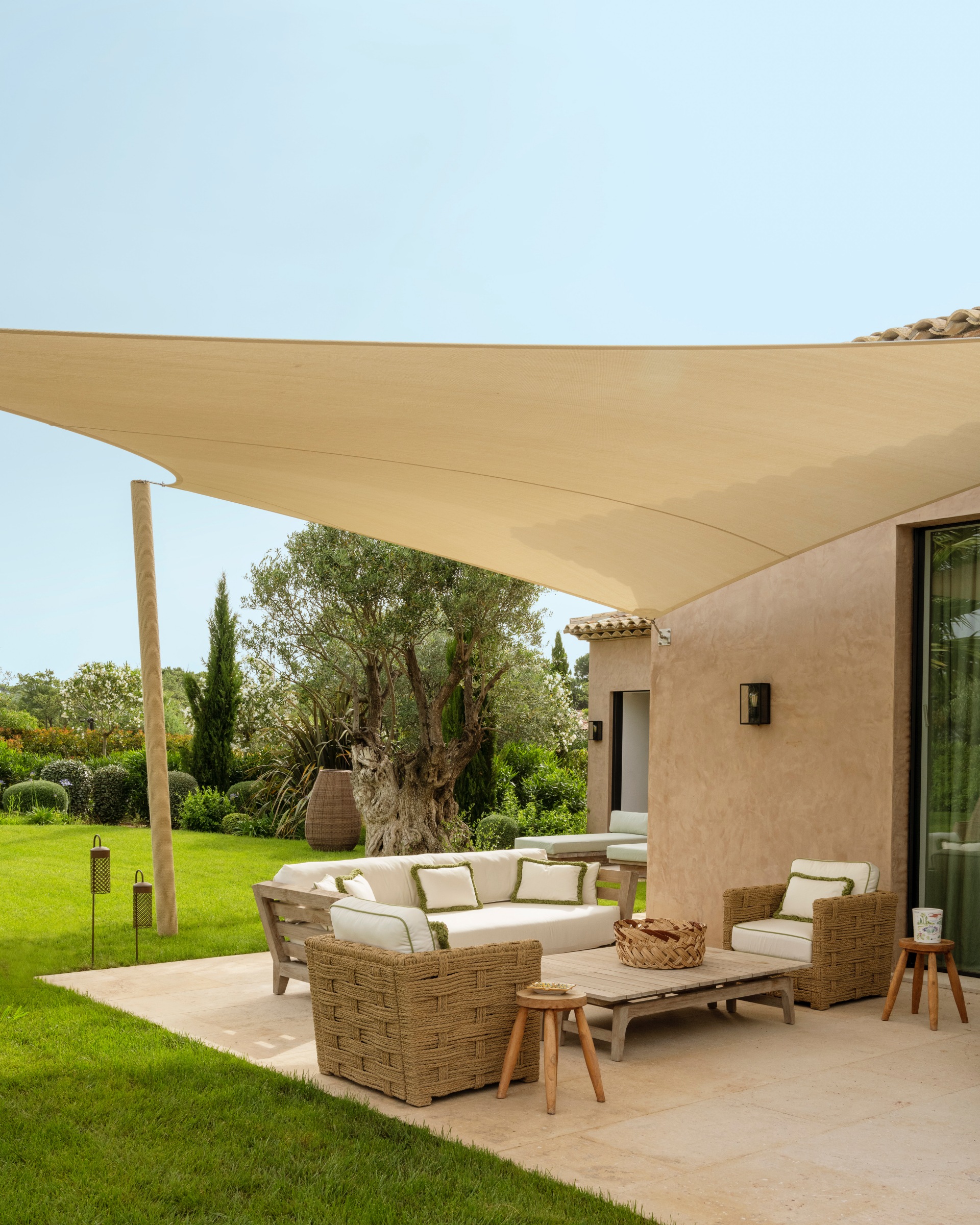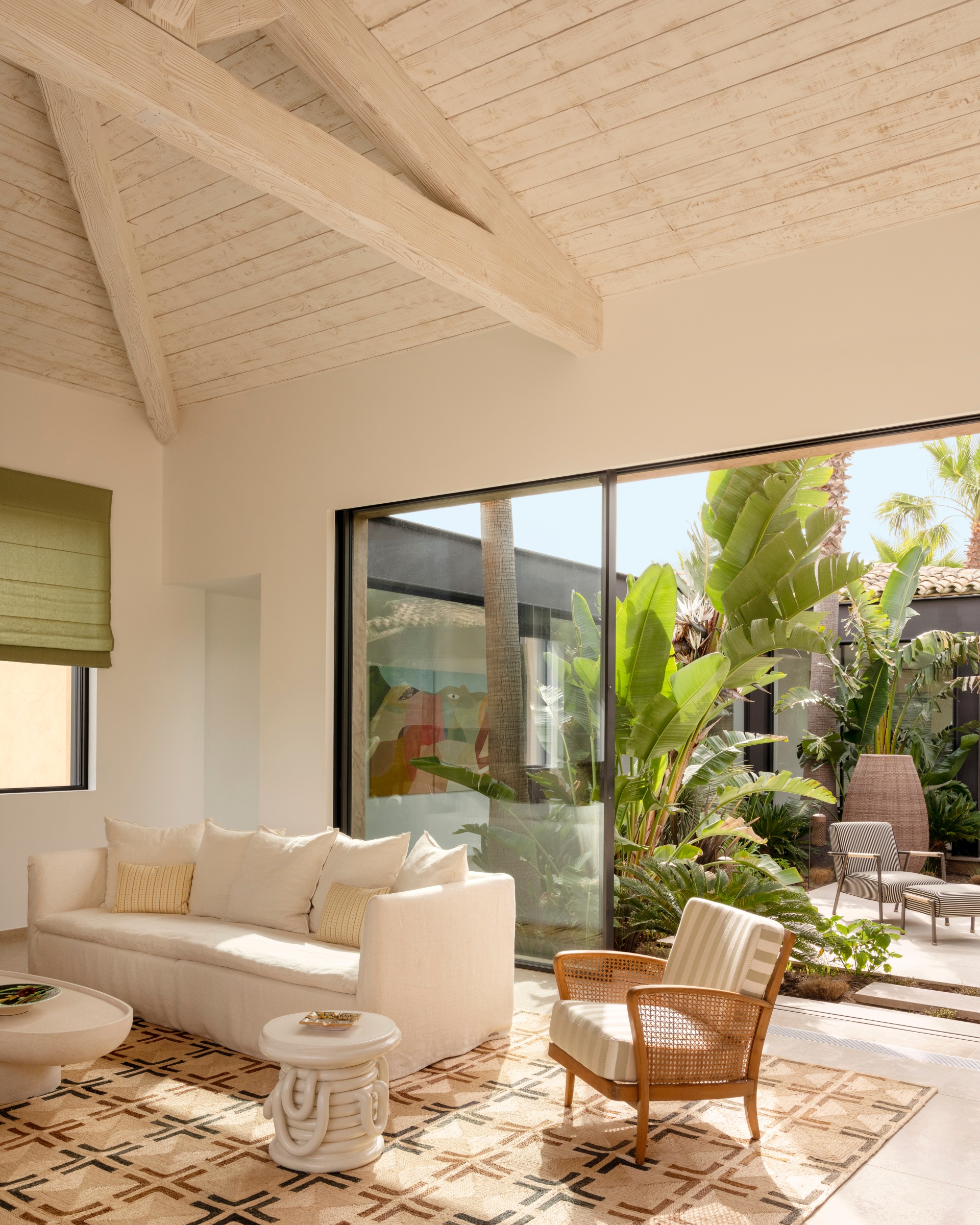 As a gallerist, collector and interior designer, Jessica Berguig is a professional who can draw on her expertise in a variety of fields. Her quest to discover new talent is driven by a passion for decorative arts and design. For ten years, Jessica Berguig has been exhibiting her latest inspirations in her gallery, mixing influences, styles and artists in a way that comes naturally to her. She is an instinctive collector, her fanatical search for the next surprising or moving object leads to remarkable discoveries and creative encounters.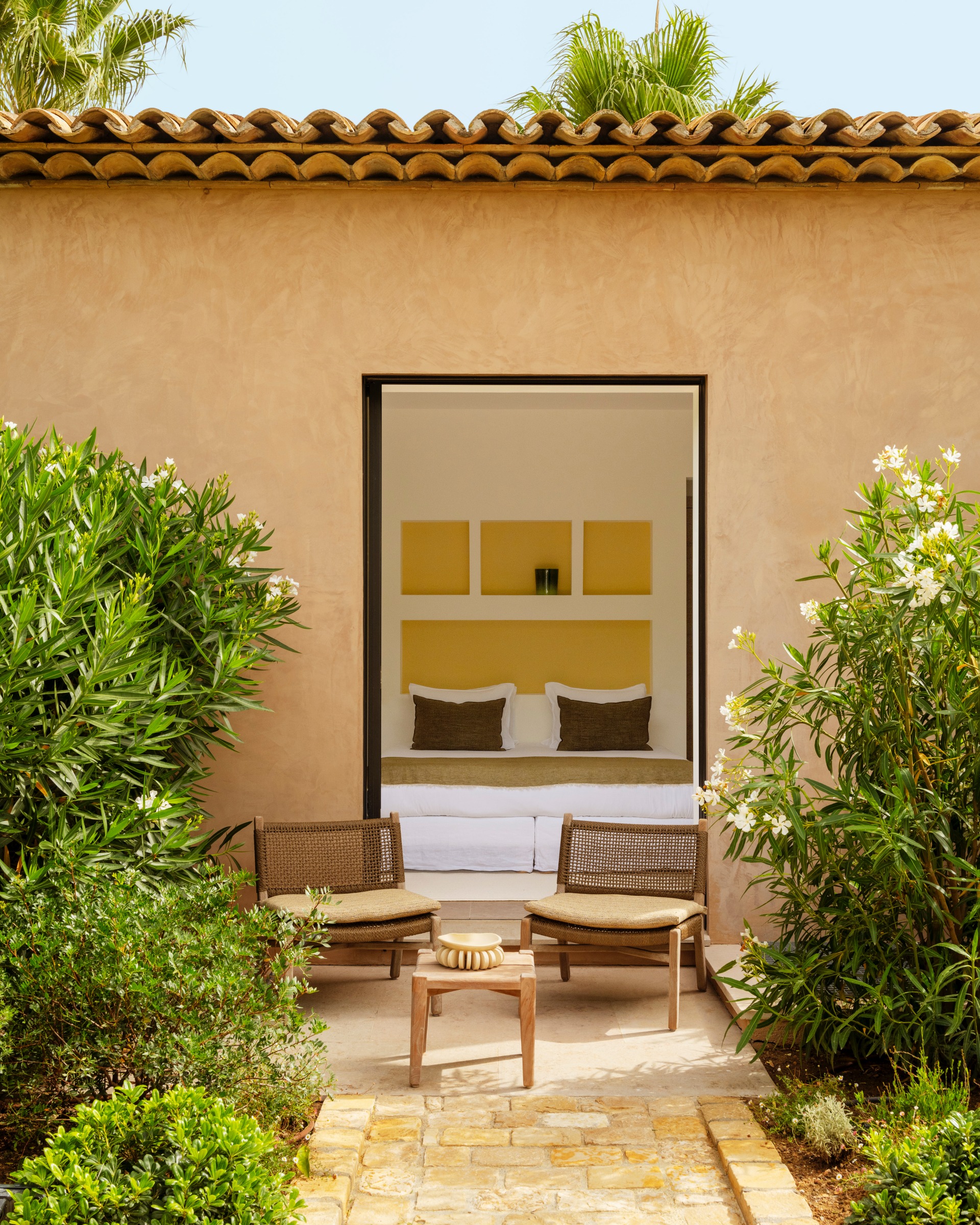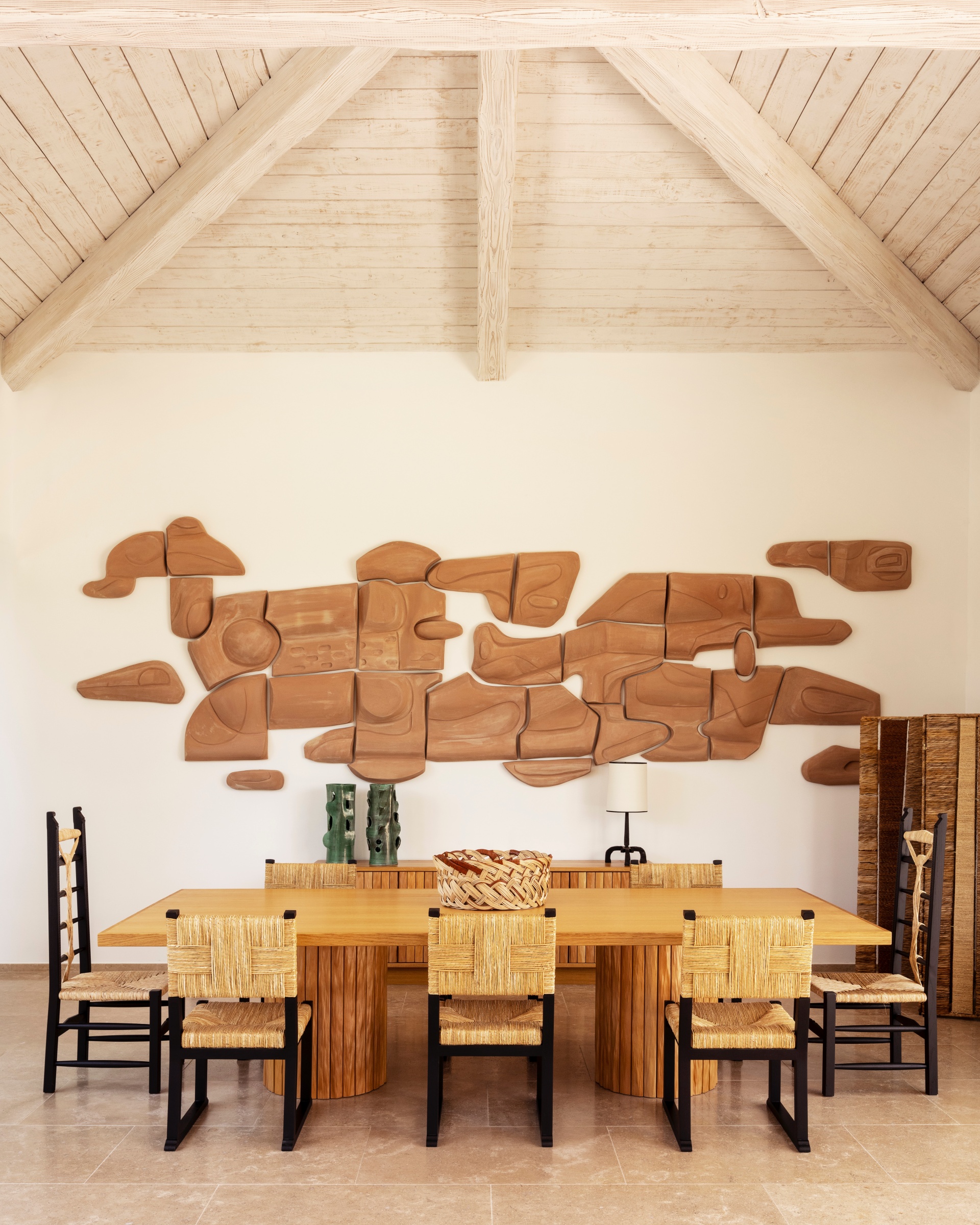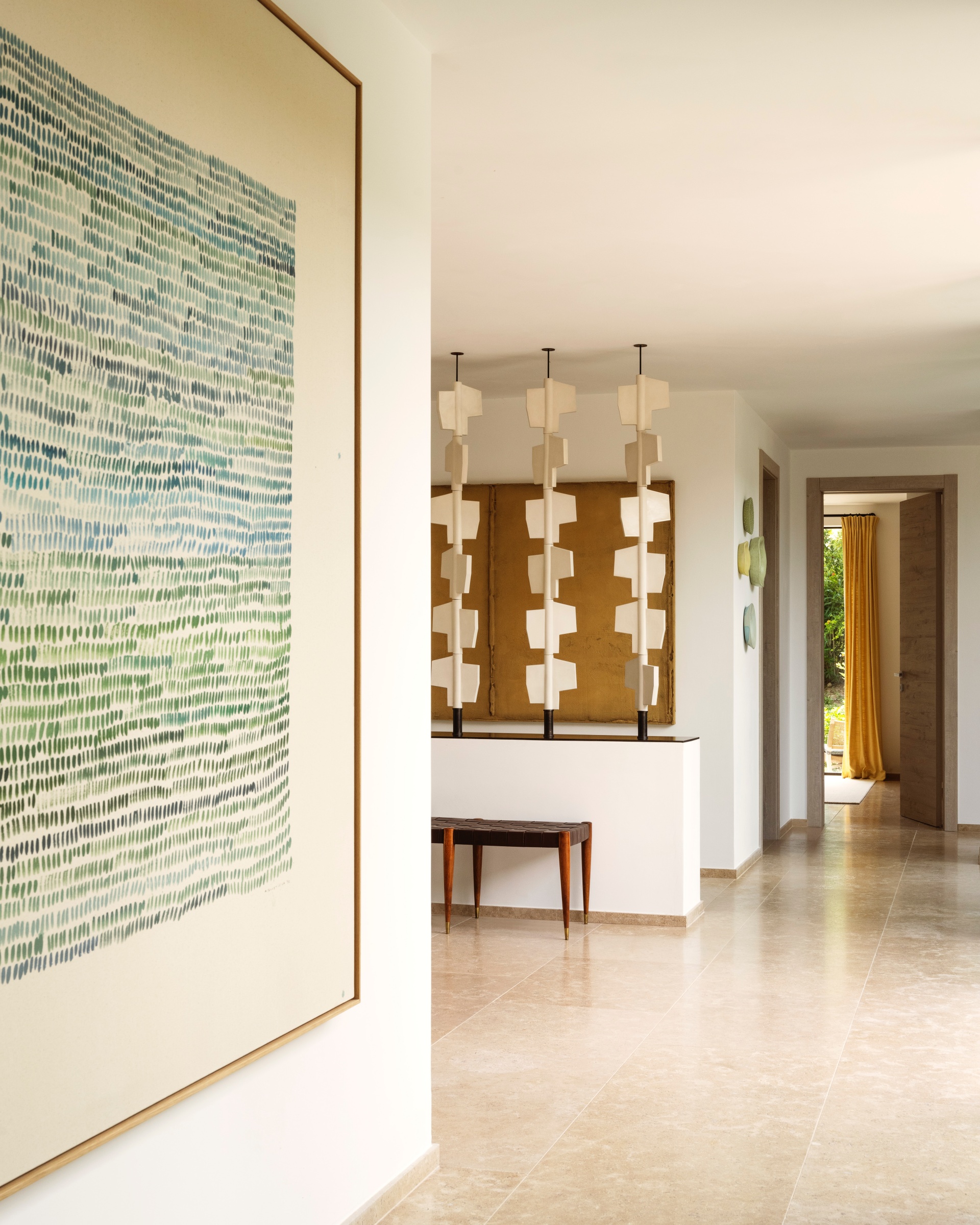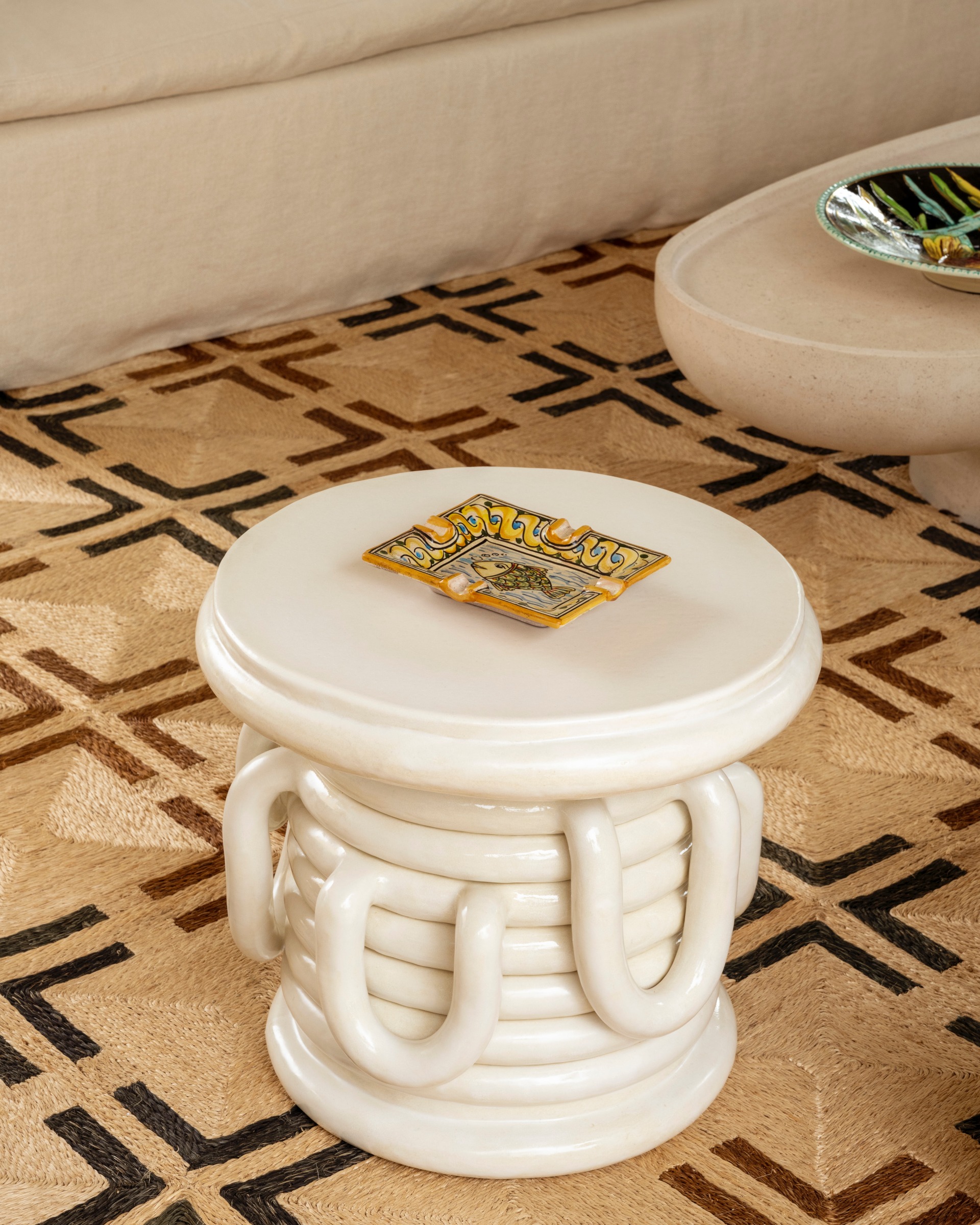 Pieces by George Nakashima, Marcel Gascoin and Isamu Noguchi find common ground in her apartment gallery. The young woman also enjoys sharing contemporary new talent. With a sharp eye, she is able to discern the substance of an artwork, one need only look at the work of the artists she exhibits, like Floris Wubben, Frédéric Imbert and Ryosuke Yazaki. Her sensibilities lean towards textured, primitive, expressive pieces with a natural palette, in which the power of form, materiality and gesture reflect the emotion. Alongside her gallery work, Jessica Berguig also undertakes interior design projects in which she fully realises her alchemistic talents. Whether she is choosing a layout, sourcing materials or selecting works, her watchwords are always simplicity, precision and attentiveness.