This building was a particularly ambitious project and seen by many as the crowning jewel in its context where the street-level splendour also extended to its interiors. However, previous residents of the apartment had compromised the original interior, removing integral detailing so that what remained felt detached from the overall architecture. Note therefore set out to bring the apartment back to its former glory, creating an interior that might pass for the original – while still feeling contemporary and exceptionally comfortable today.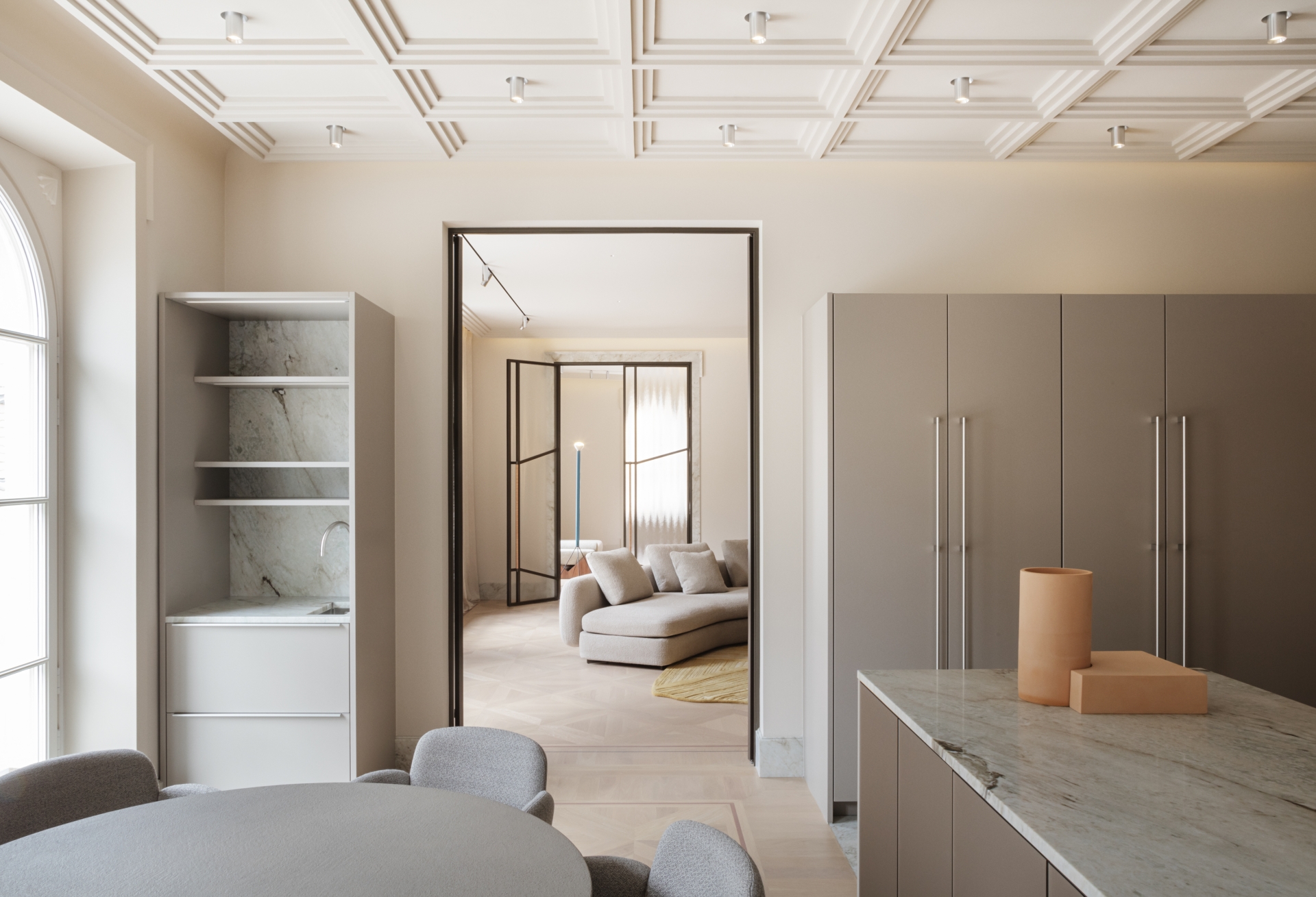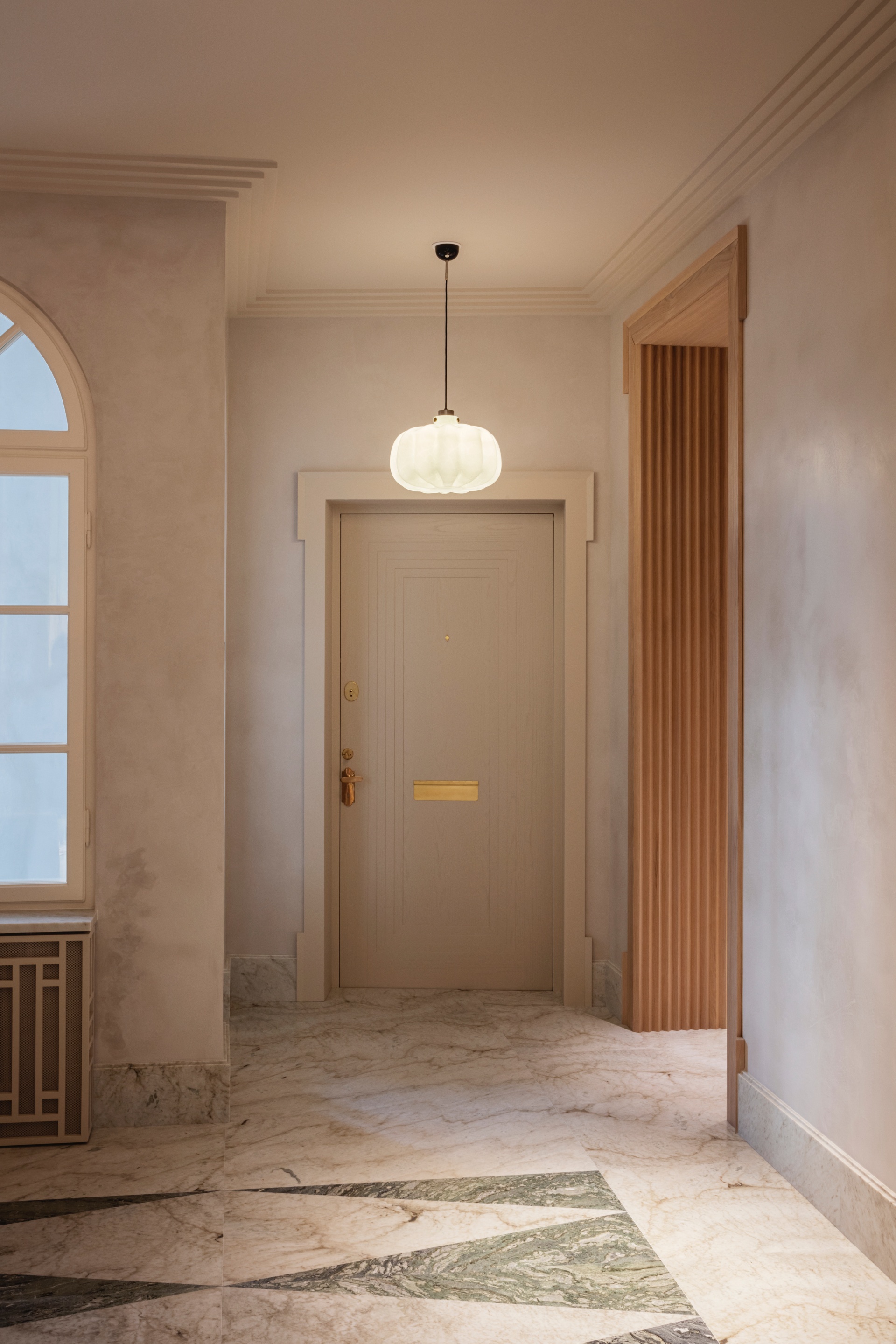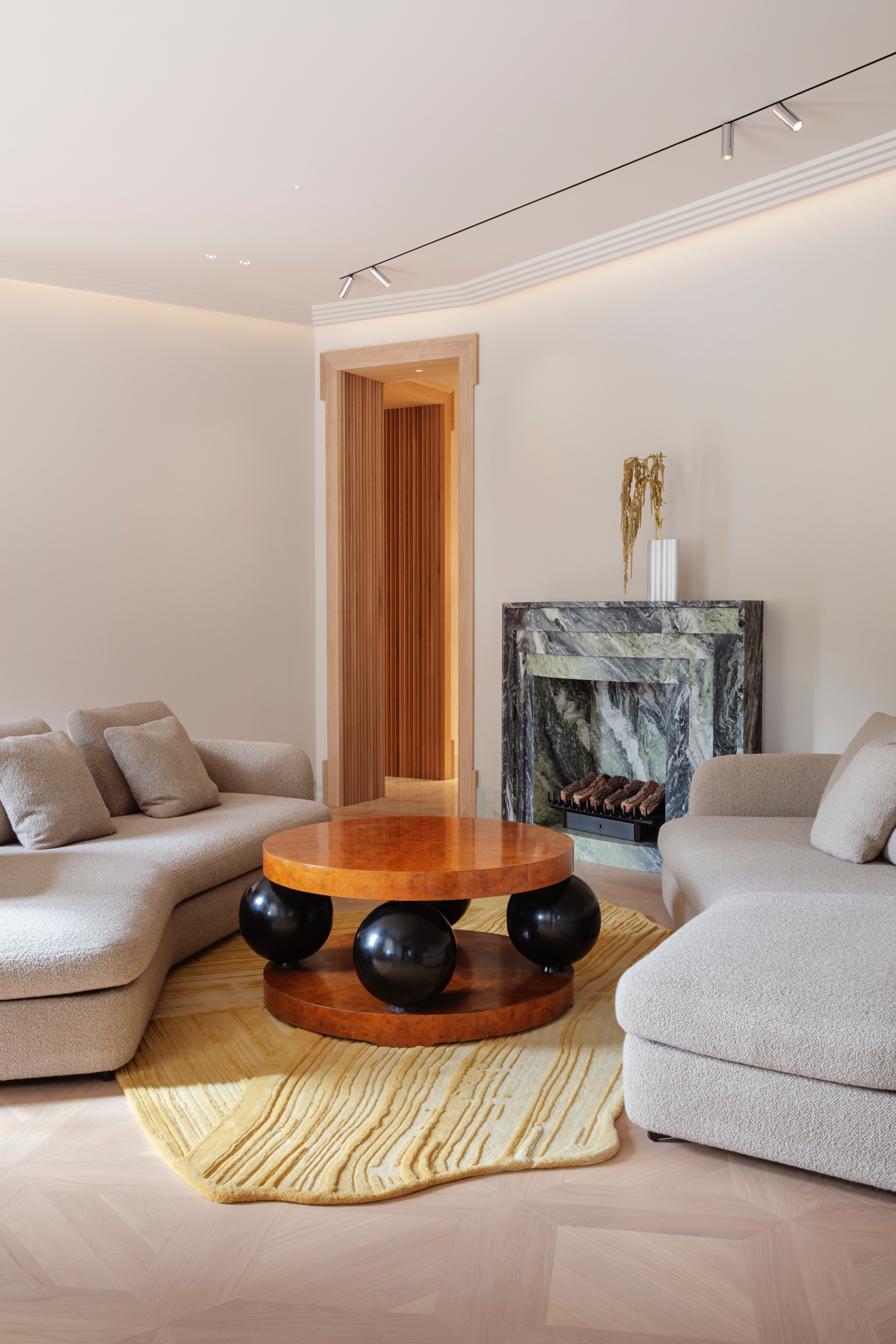 The residence needed to be updated with a new floor plan, making the most of the six large rooms behind the building's facade, as well as rejuvenating the inner spaces in terms of light and function. Since the client desired the highest standard for internal acoustics, all floors were removed and sound-absorbing marble pebbles were incorporated. In addition, suspended ceilings were created in all rooms. This work made it possible for the interior detailing to be completely reimagined with new floor patterns, ceiling stucco profiles, radiator covers, and door and window frames. Every element was designed by Note together with a very detail-oriented client.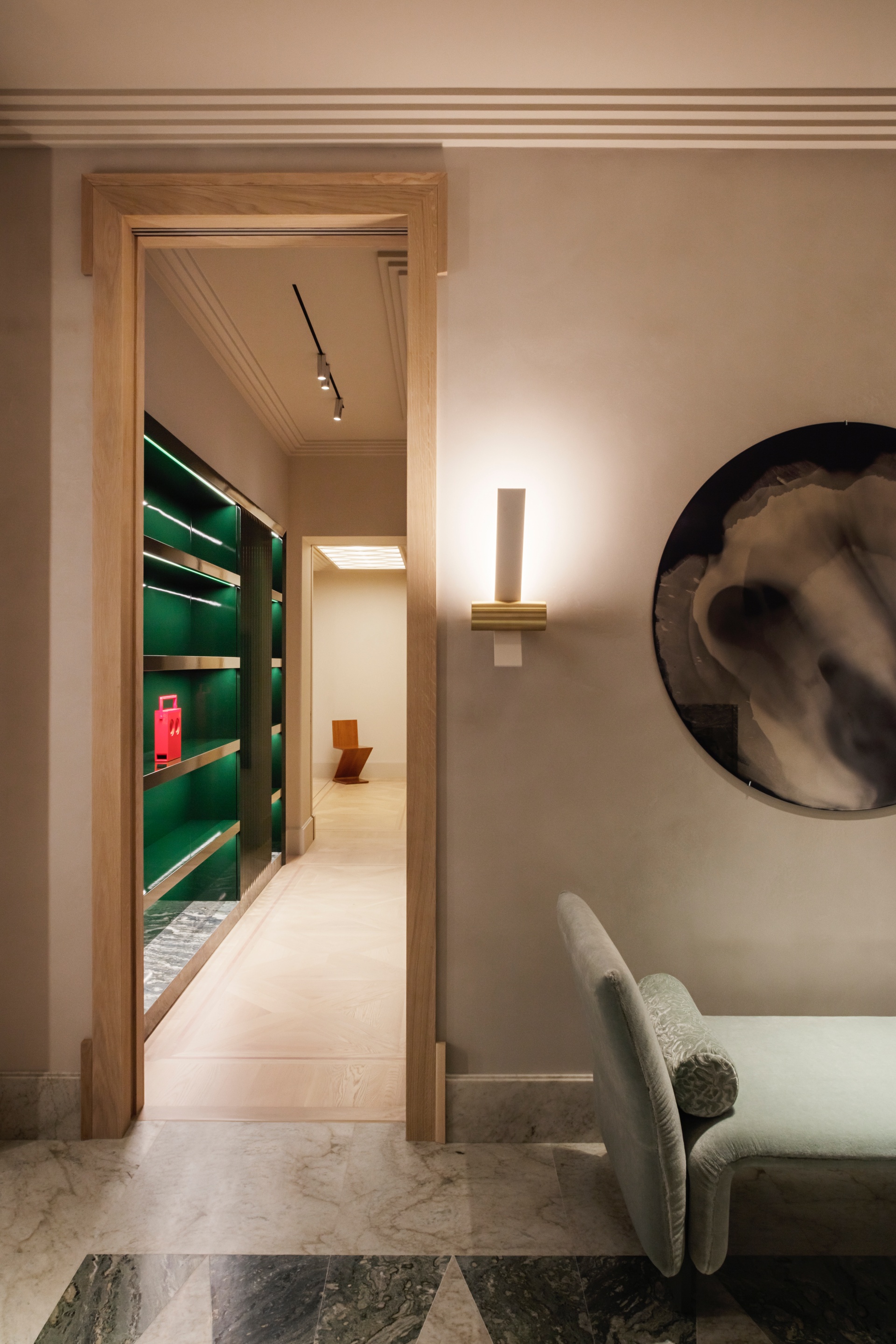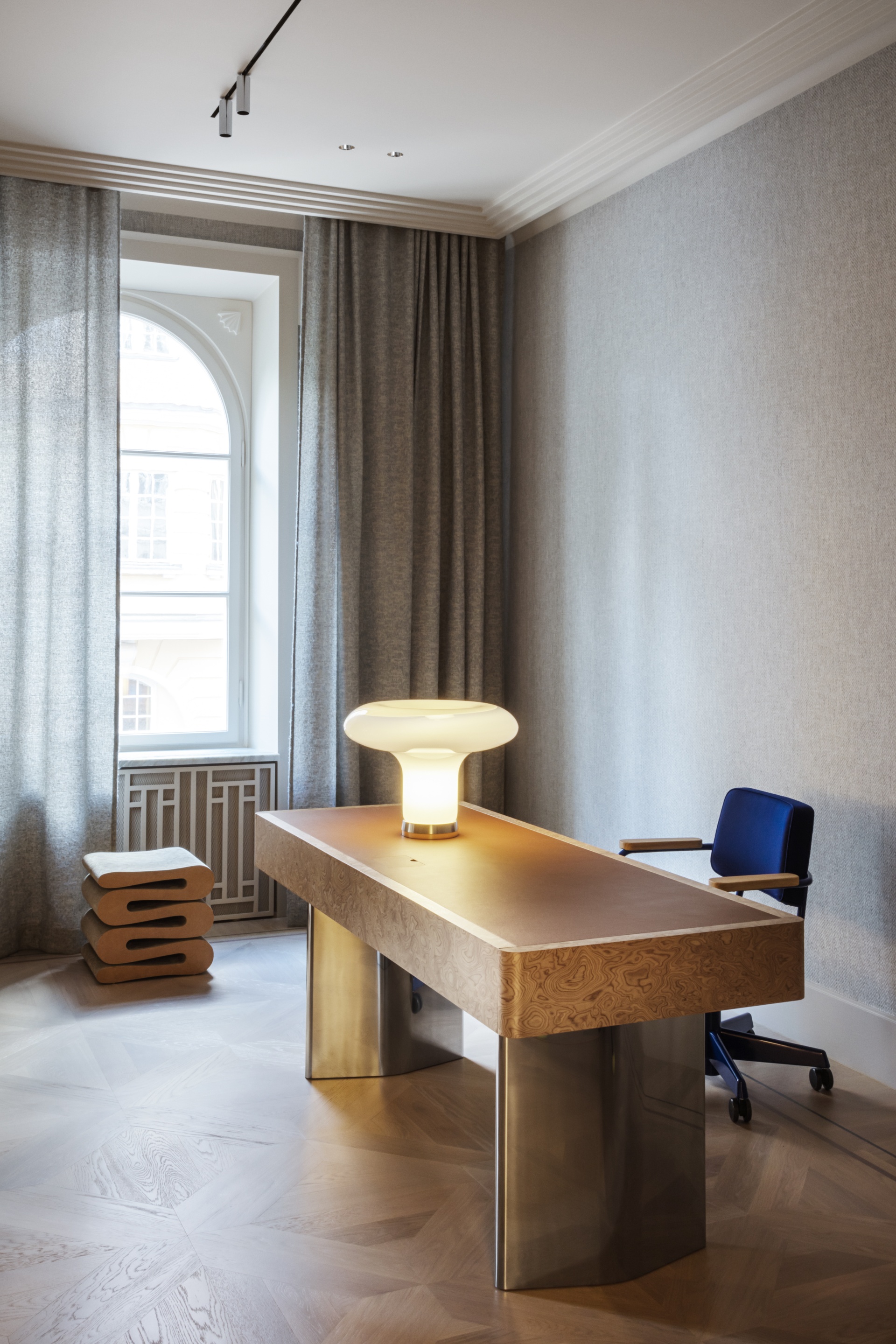 "Never before have we had the opportunity to design across such a diversity of touchpoints. From the overarching strategies of space design, right down to the minutiae of the fixtures and fittings; we ensured that every single part of the interior answered to a higher purpose than a brief or concept. This was a dream project in many ways – one that challenged our creative skills on a daily basis, pushing us to the next level as a team and studio," says Jesper Mellgren at Note.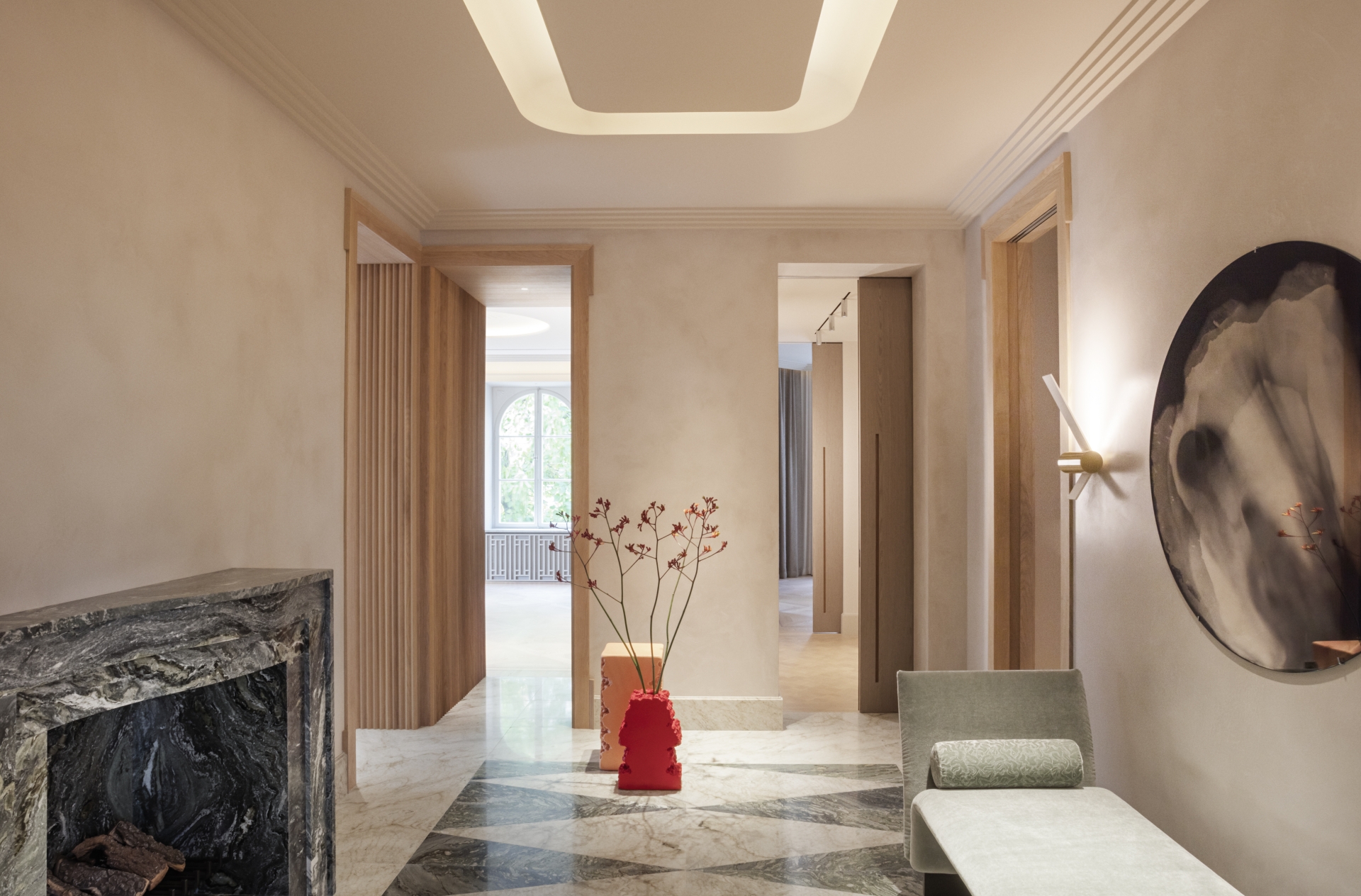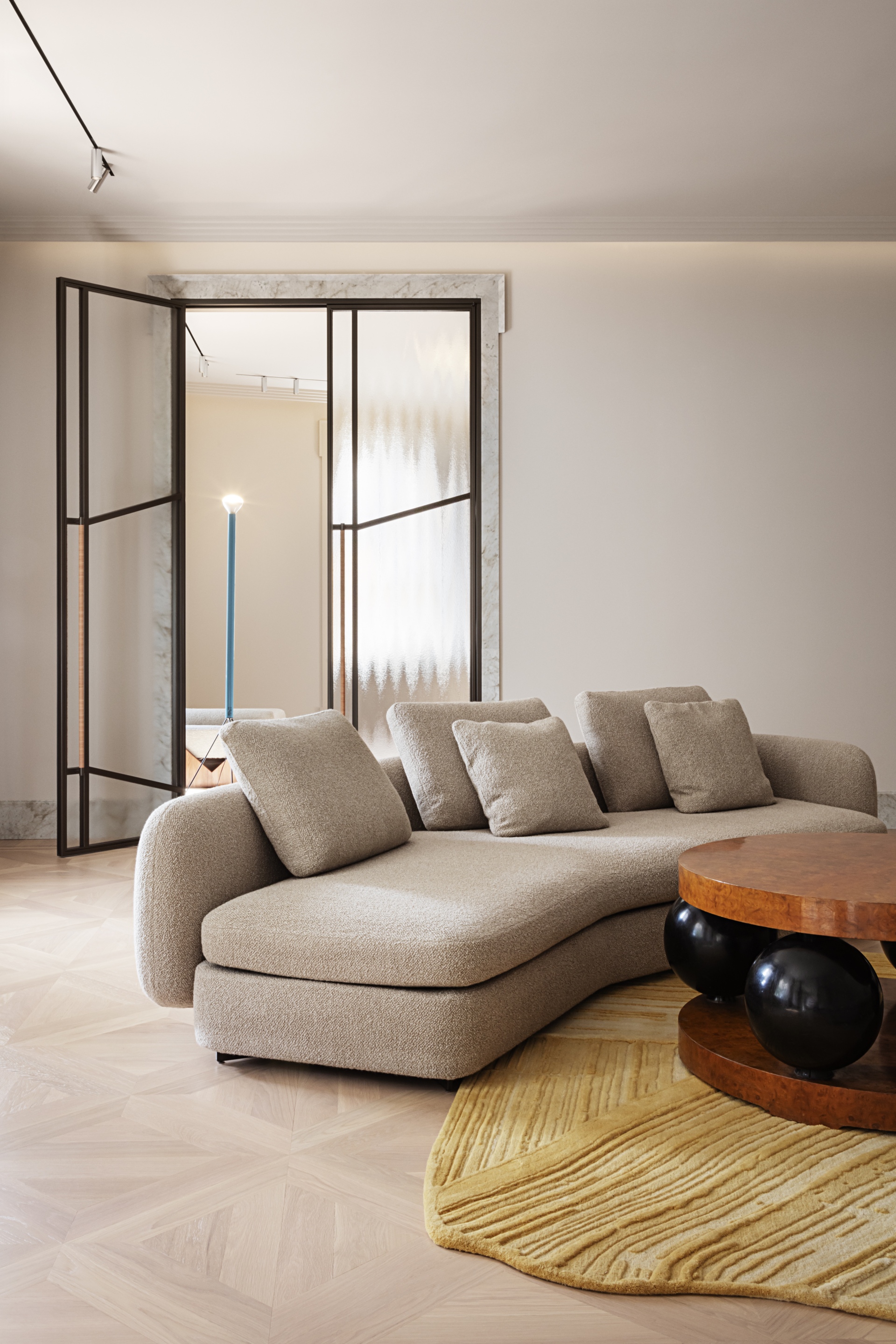 To anchor the interior in the immediate surroundings, Note took a bespoke domestic approach - using local carpentry for all joinery pieces, as well as stonework quarried from Glanshammar, a two-hour drive from Stockholm. Three out of the four bathrooms are distinguished from each other using various Swedish marbles, while the fourth and smallest bathroom is created from a distinctive patchwork of waste pieces left over from the tiling of the others. The two curved fireplaces are made of Brännlyckan marble in two contrasting patterns, sourced from Närke to the south of Stockholm.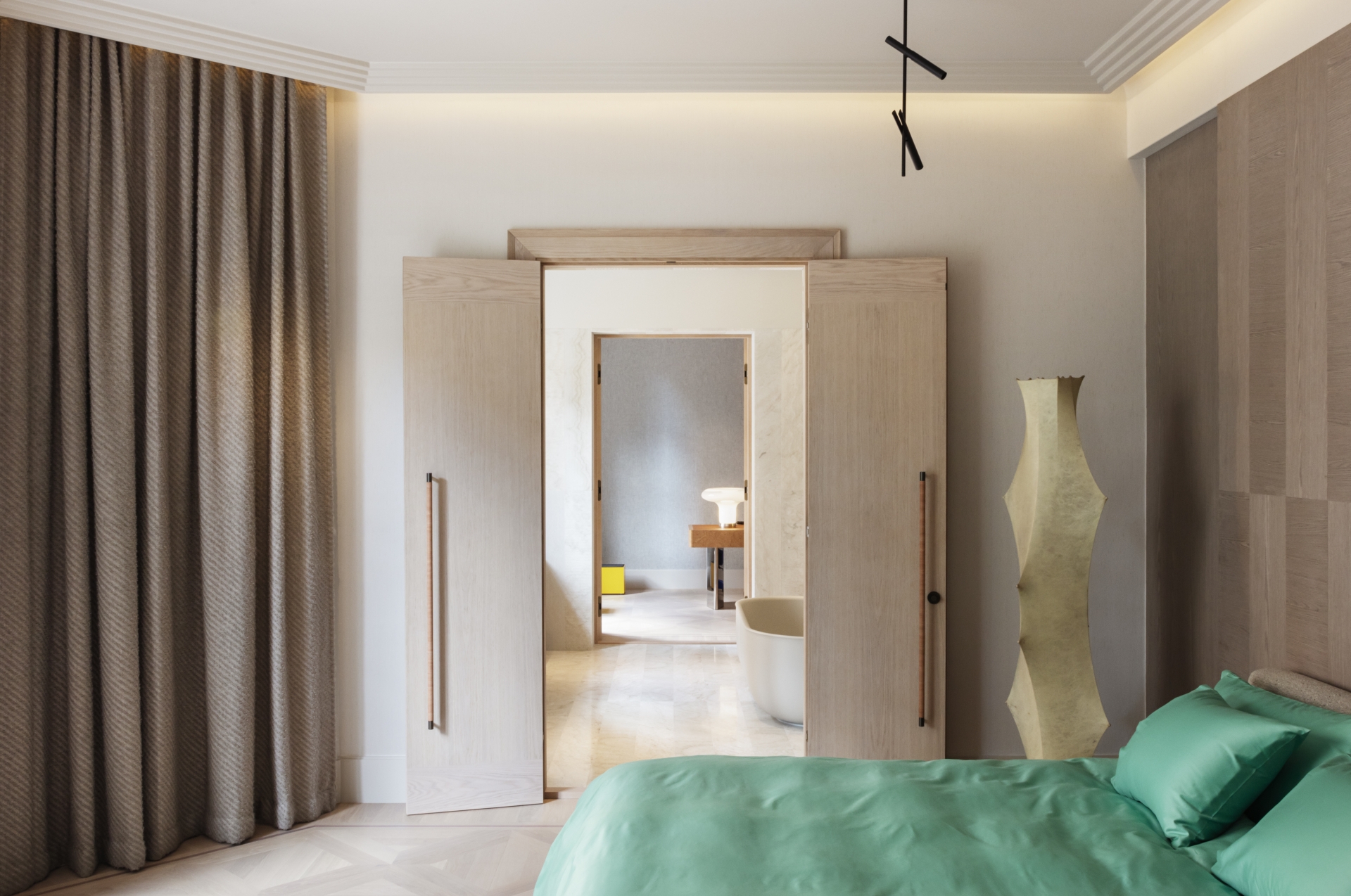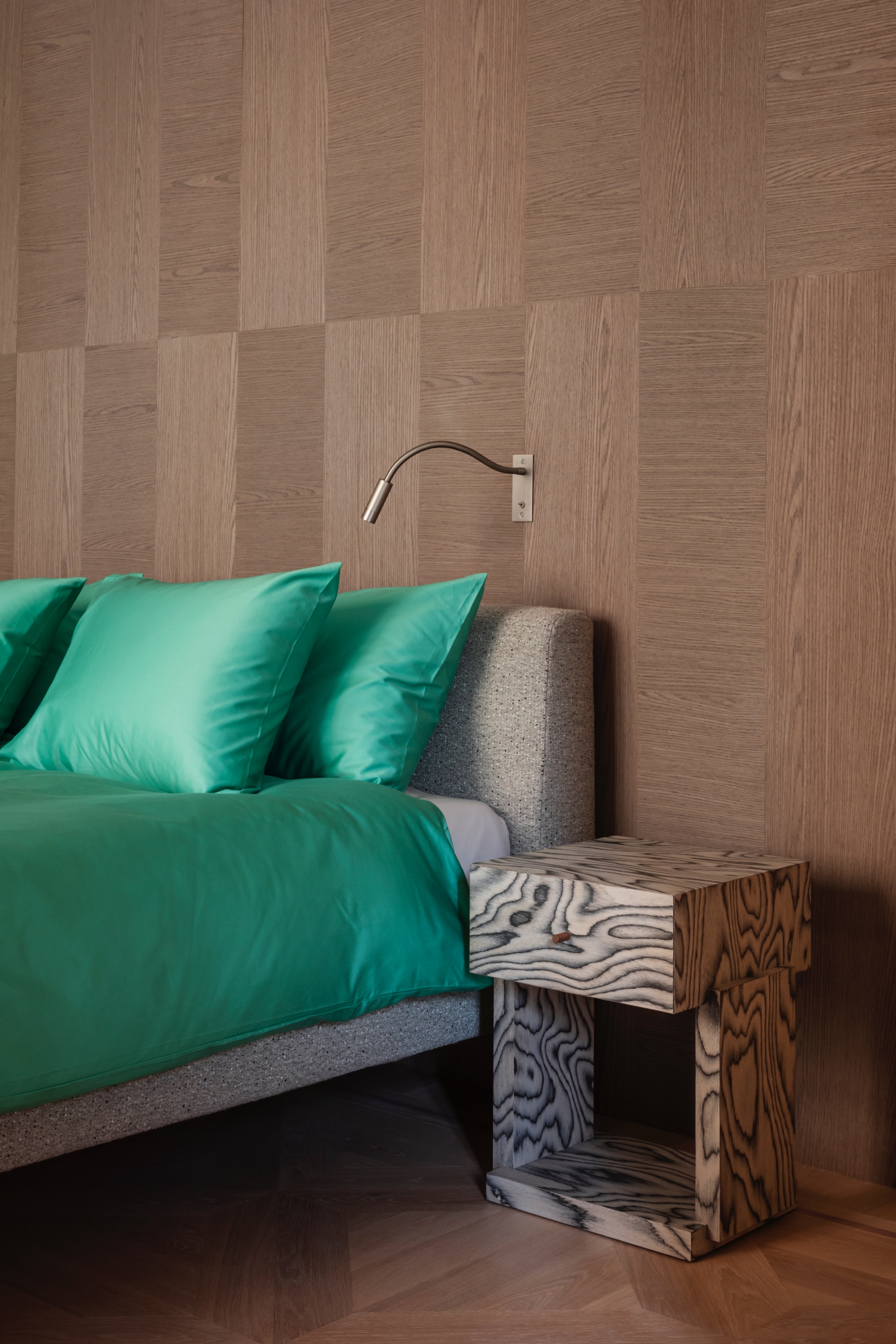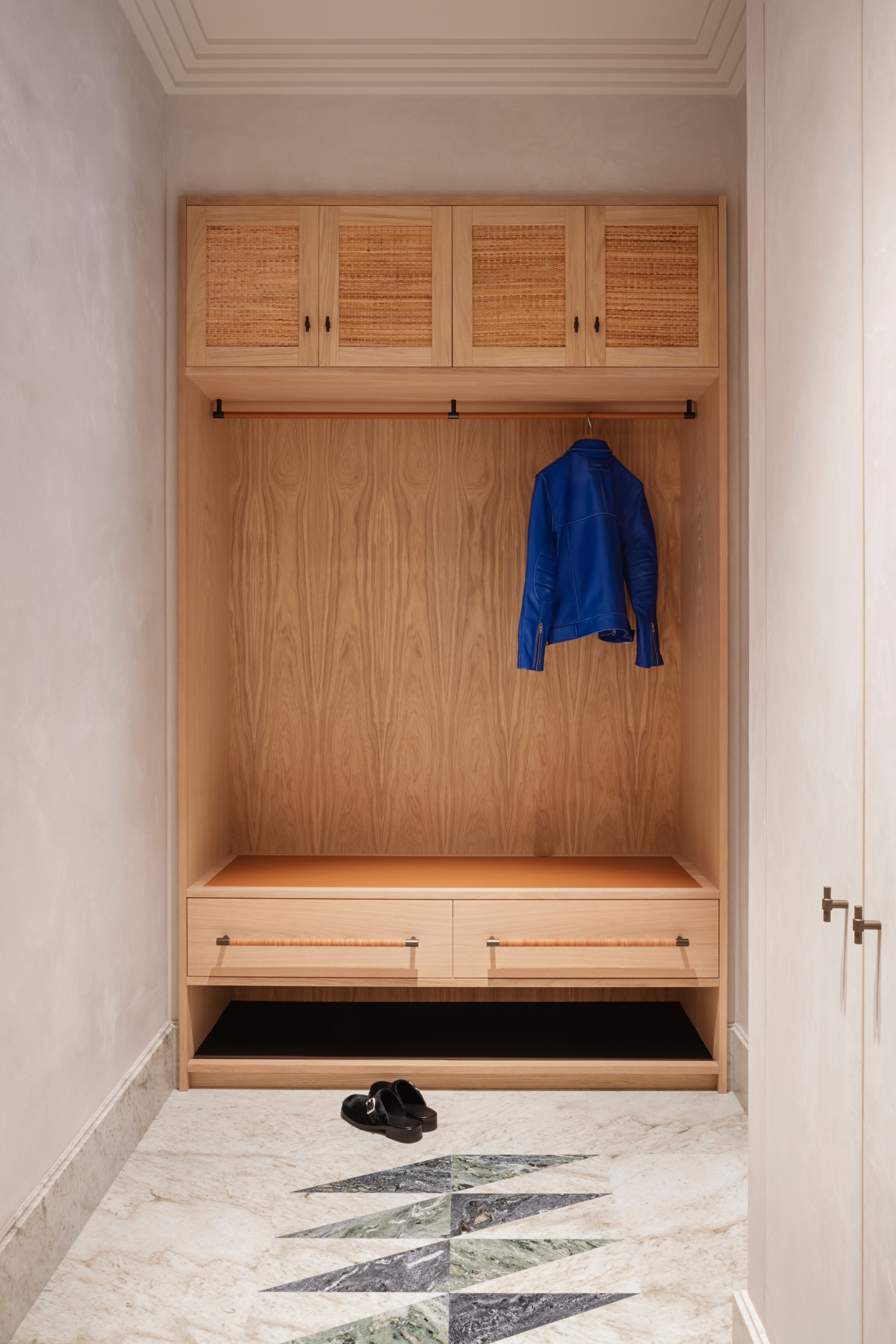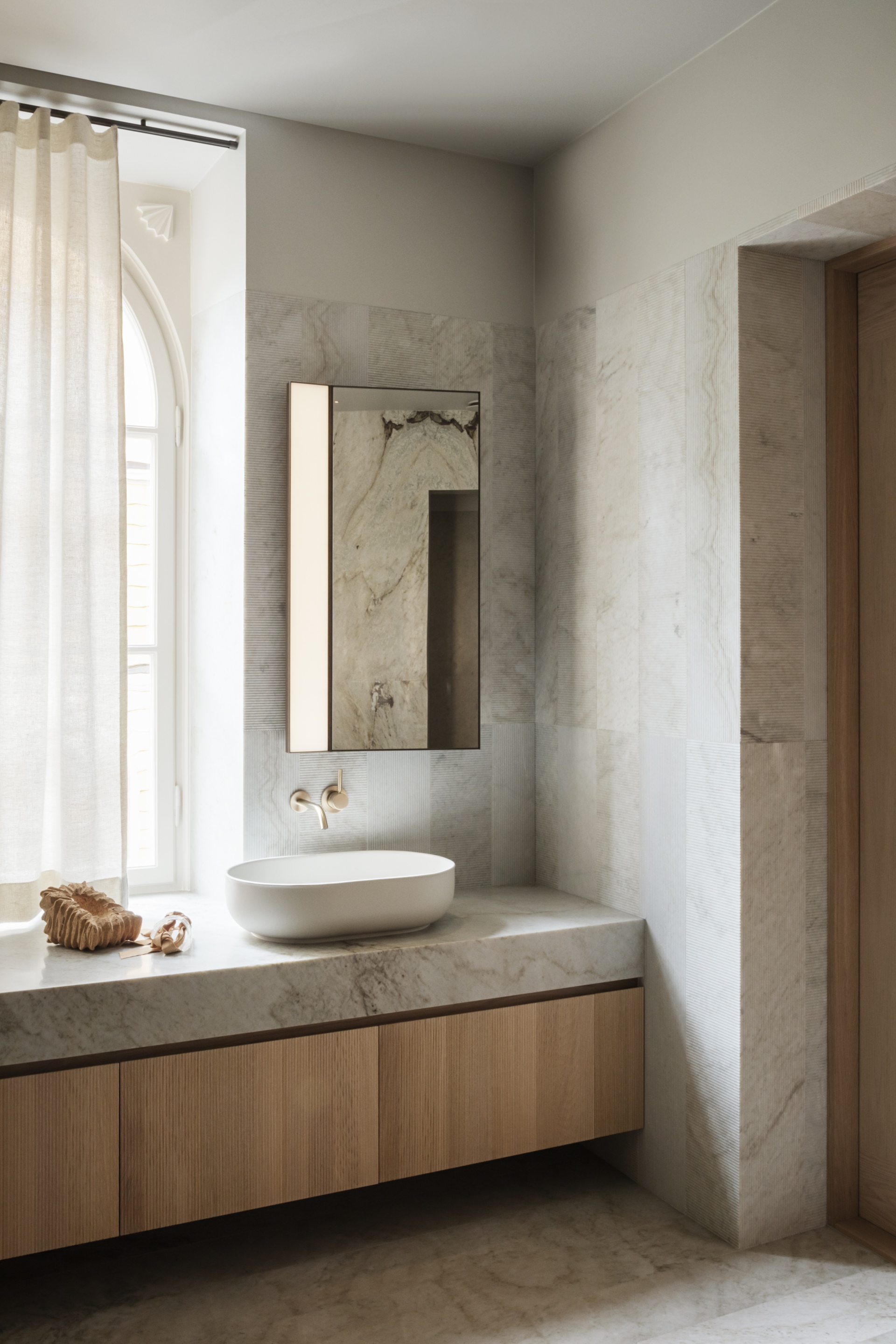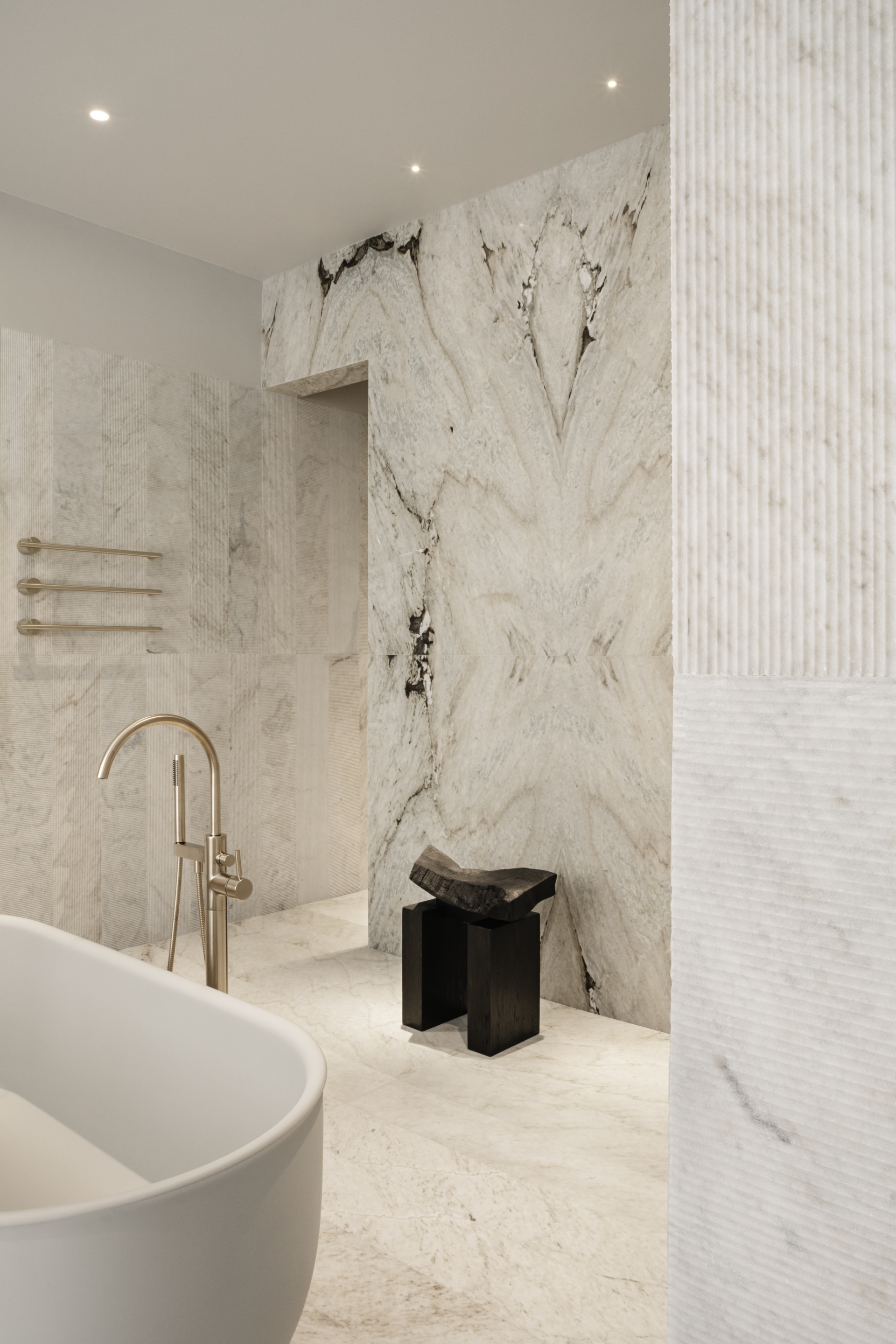 Overall, the shared ambition of Note and their client was to achieve an interior that sets high international standards using local materials and craft techniques to celebrate and renew a treasured space that will now live for many generations to come.