A meeting of cultures and influences and a meeting of the minds resulted in this gorgeous collaboration between Delhi based designer and stylist Sanjyt Syngh and styling and furnishings company Scarlet Splendour. Syngh, who calls himself a mix of influences, grew up in New Delhi but moved to the West for his higher education. He did his undergraduate degree at Fashion Institute of Technology, New York, and worked with some amazing designers and architects for a decade there, before moving to London for his post graduation at the University of the Arts London. Altogether he spent about 12 years away from India before he decided it was time to move back. He then returned home and founded Sanjyt Syngh as a design consultancy. As the Creative Director of his company, he takes on many roles with an approach that is very global and detailed. He creates spaces that have a unique identity appealing to the inhabitants and he believes in designing every corner, every detail in all the projects he undertakes. Everything has a story to tell, be it a cushion, a chair, an ensemble or even a tattoo. "It is these stories that reflect your style," he says.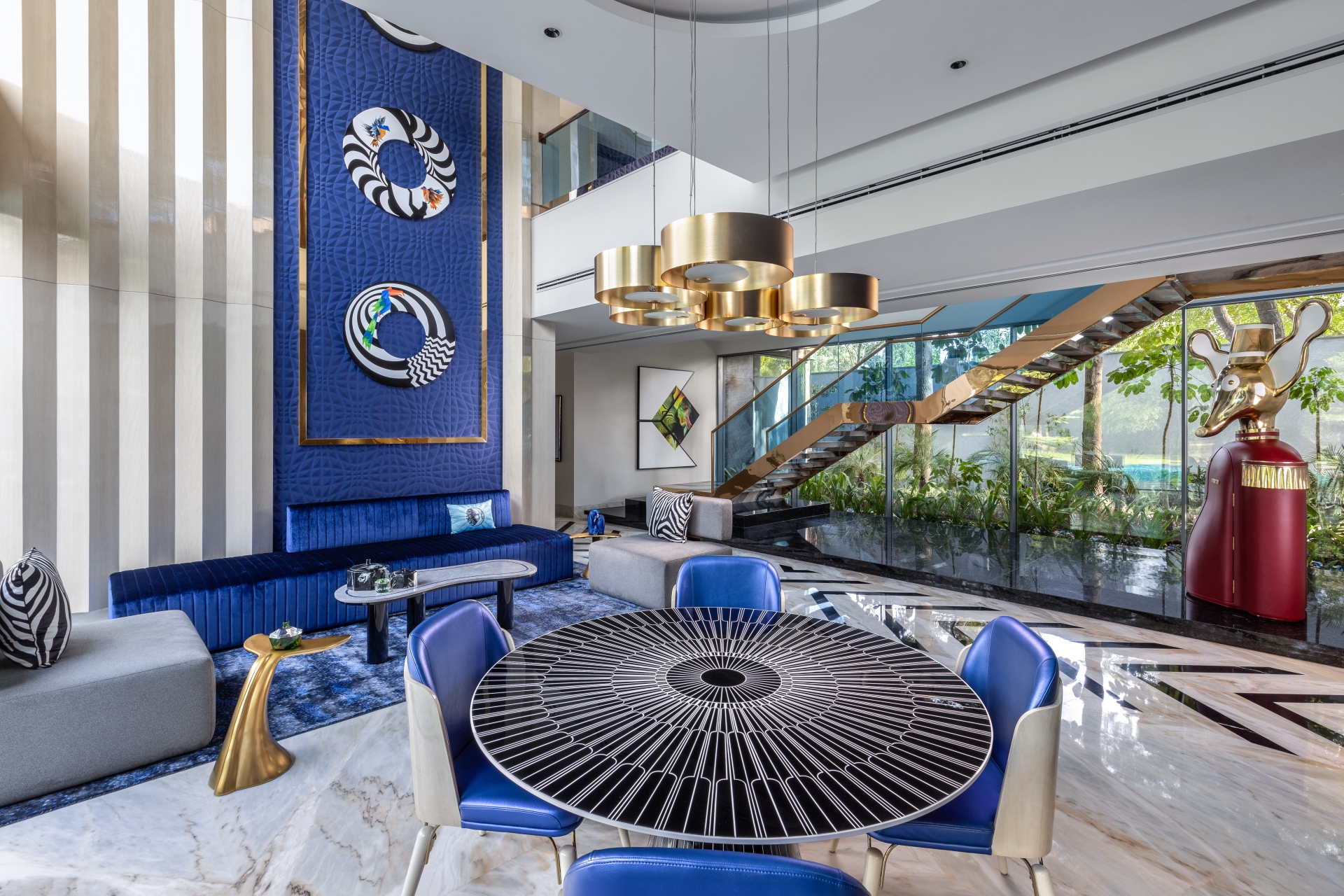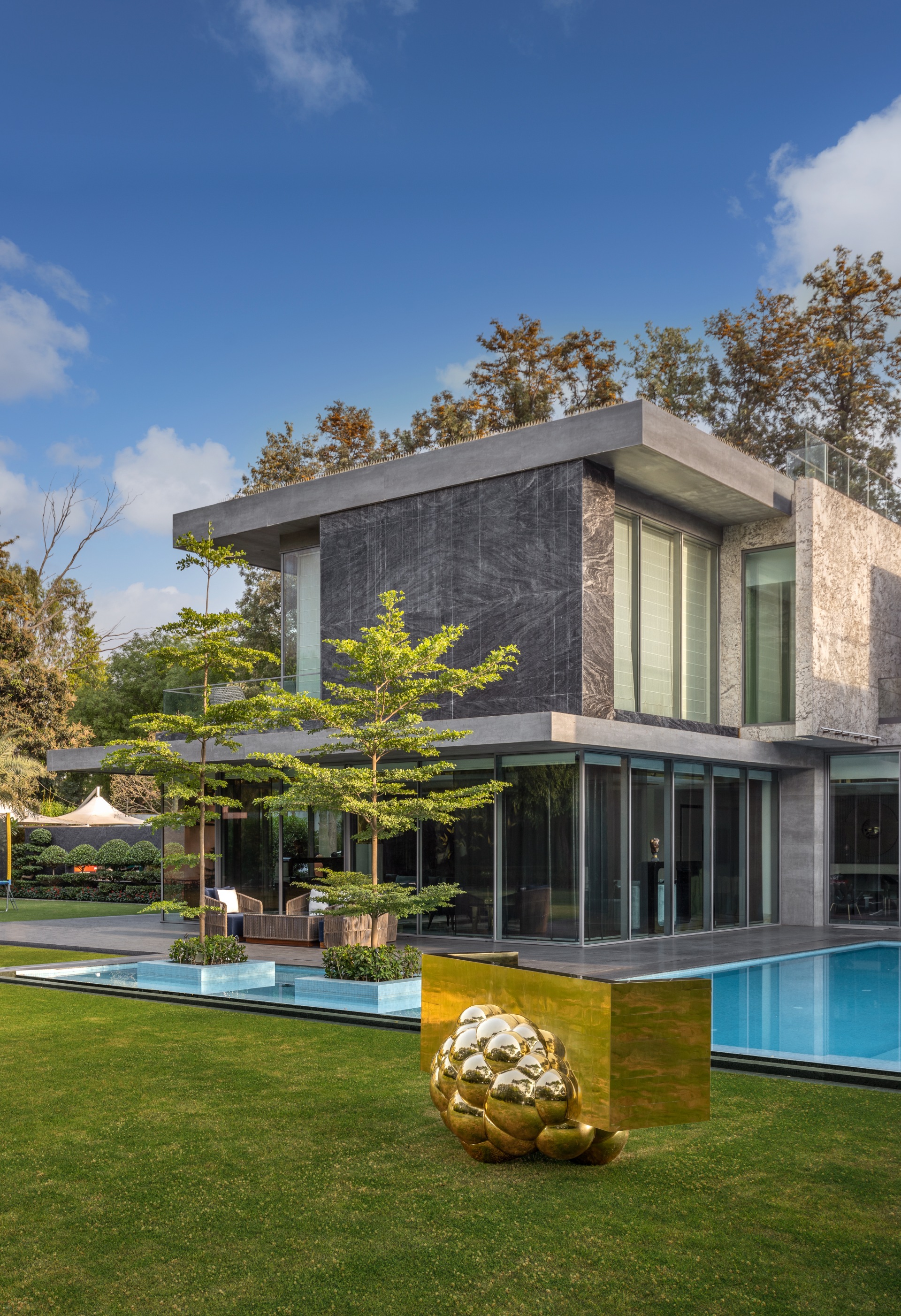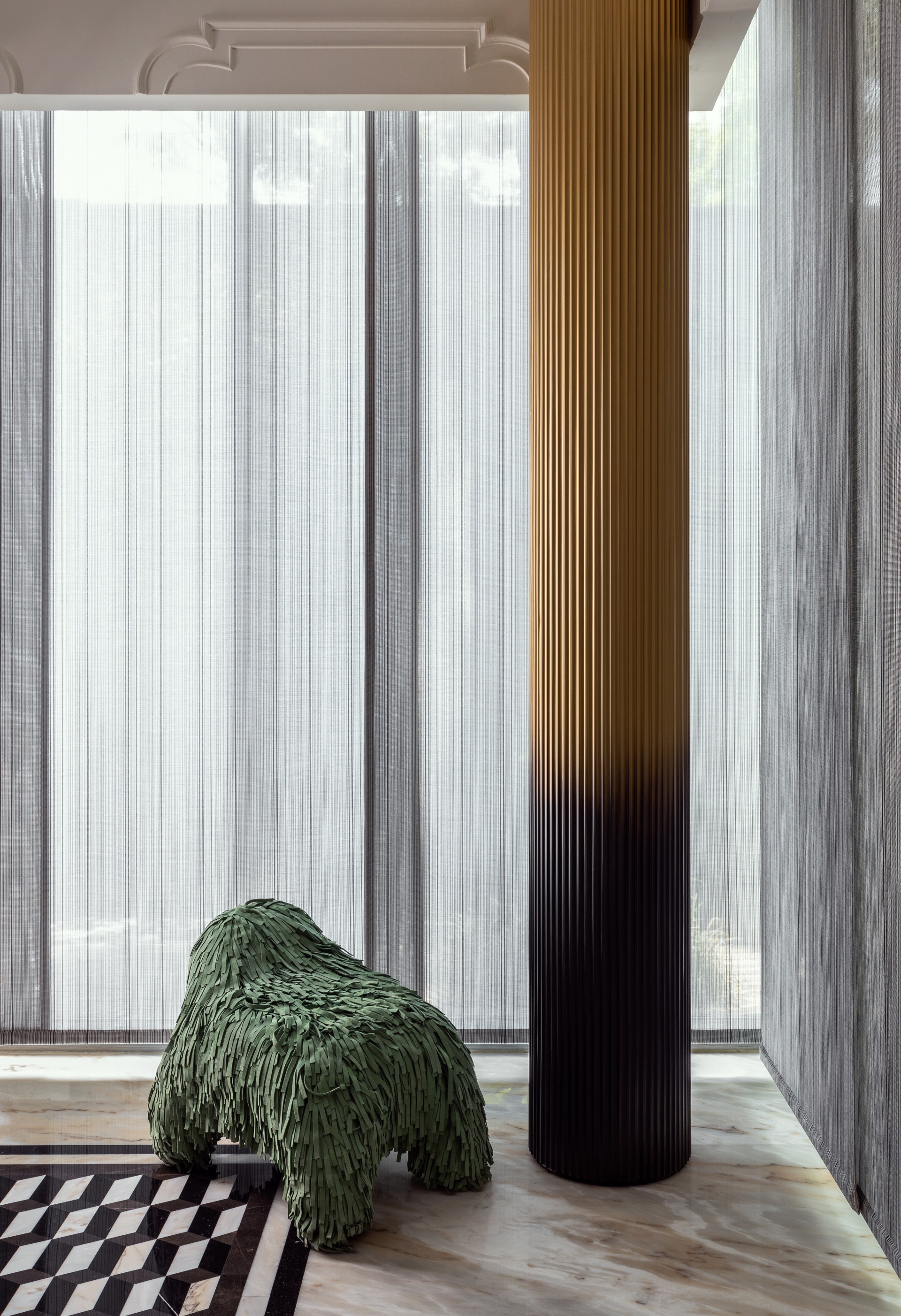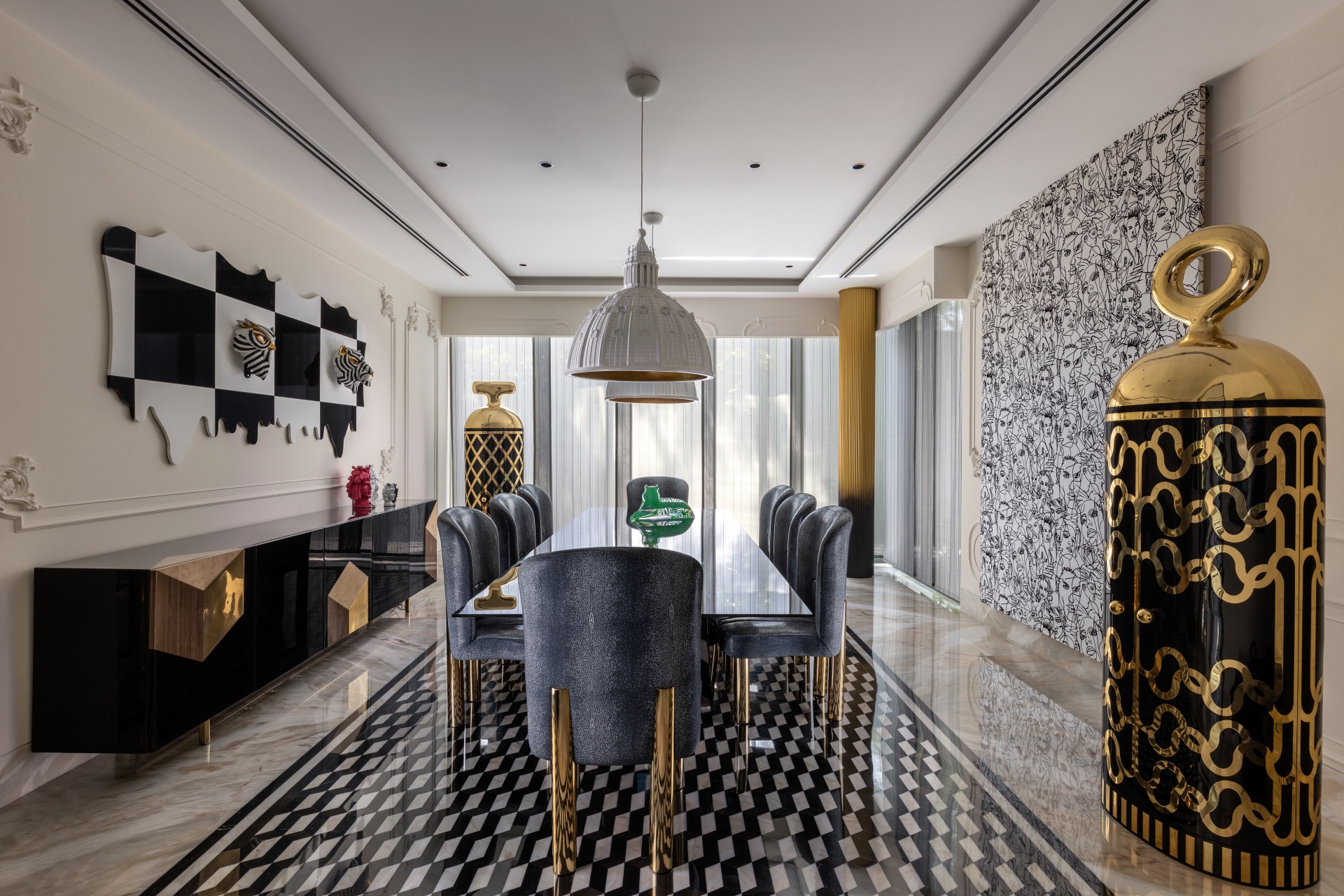 Scarlet Splendour on the other hand was founded by siblings Ashish Bajoria and Suman Kanodia and they have built a company which boasts projects and collections that are both opulent and surreal. Since its conception in 2014, Scarlet Splendour has become a global name known for their eclectic collection of furniture, lighting and accessories. Growing up immersed in a rich multi-cultural environment and being encouraged by their mother to study art and artisanry, Bajoria and Kanodia naturally sharpened their aesthetic eye through a love for collecting beautiful objects, painting and decorating. Years later, united by a mutual unwavering passion for art and interior design, the siblings' passions have flourished into a globally revered brand.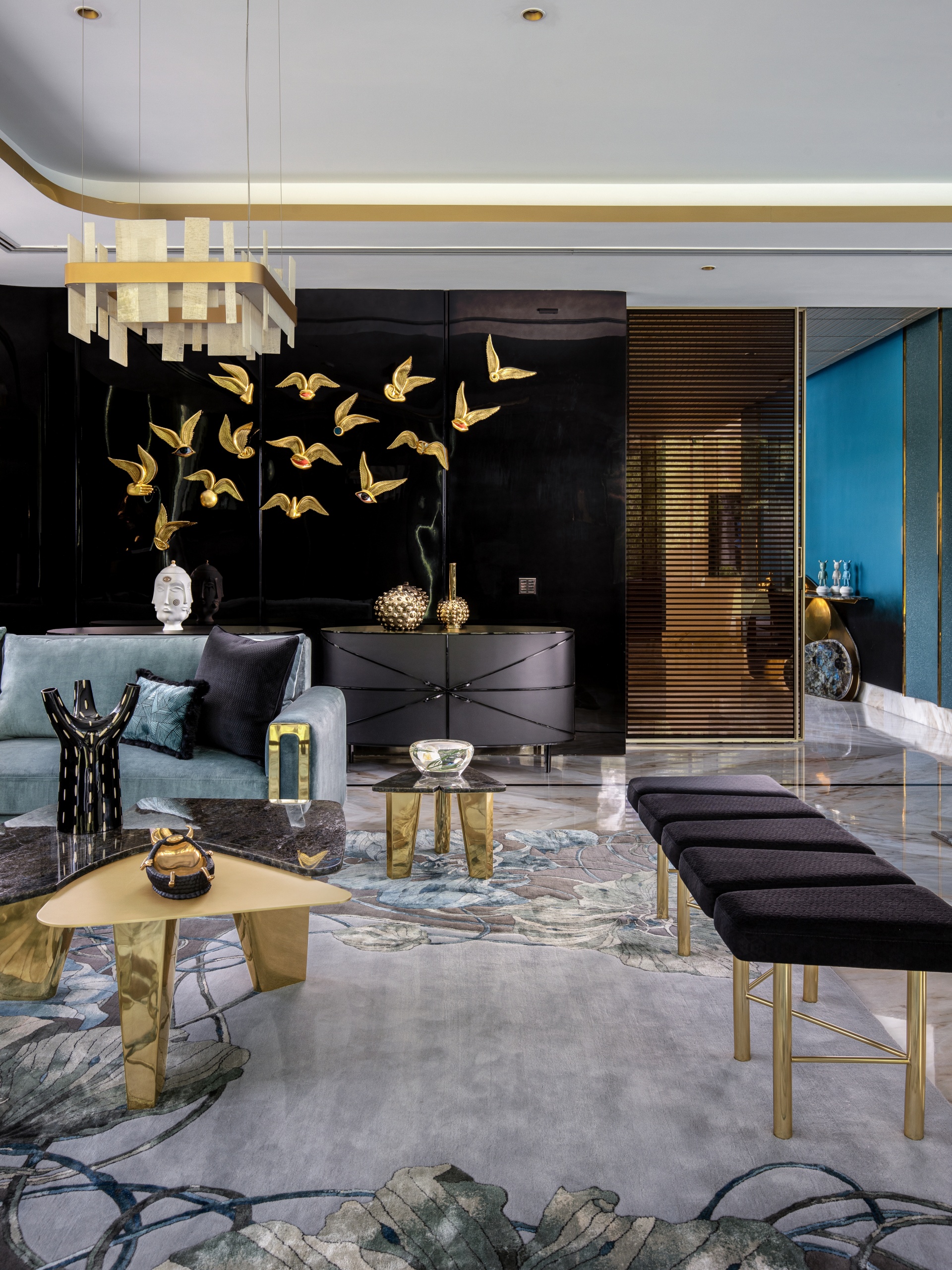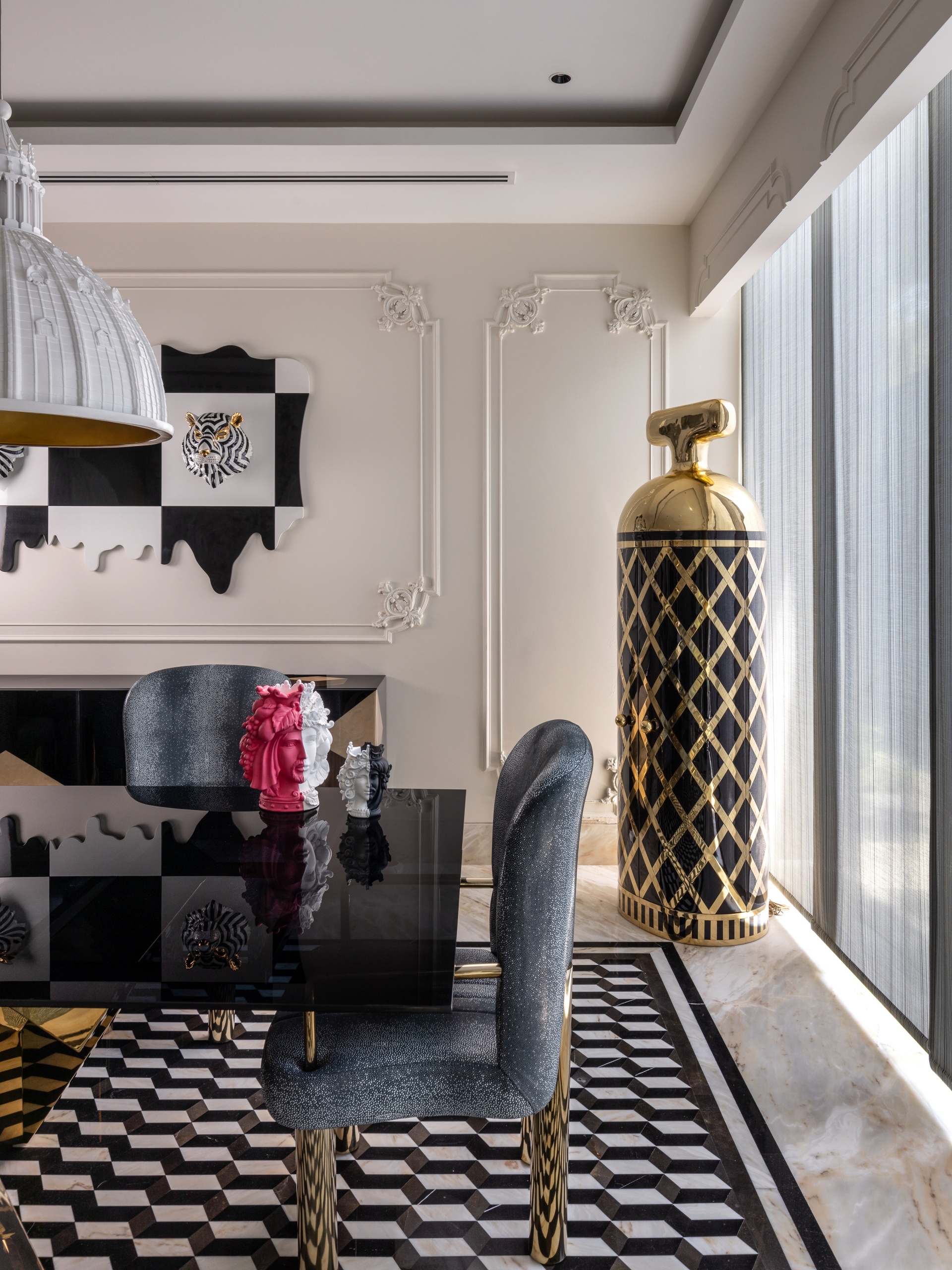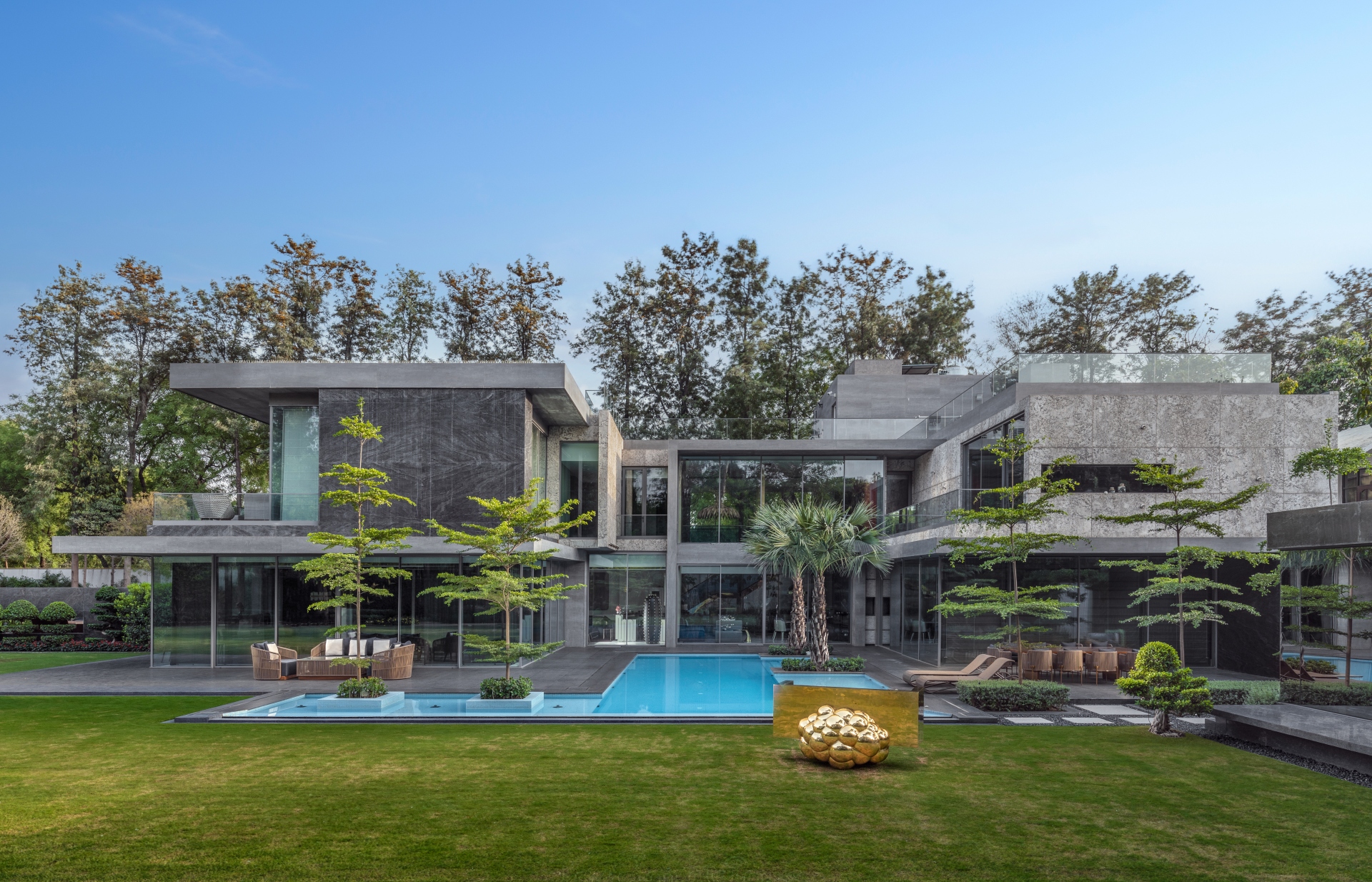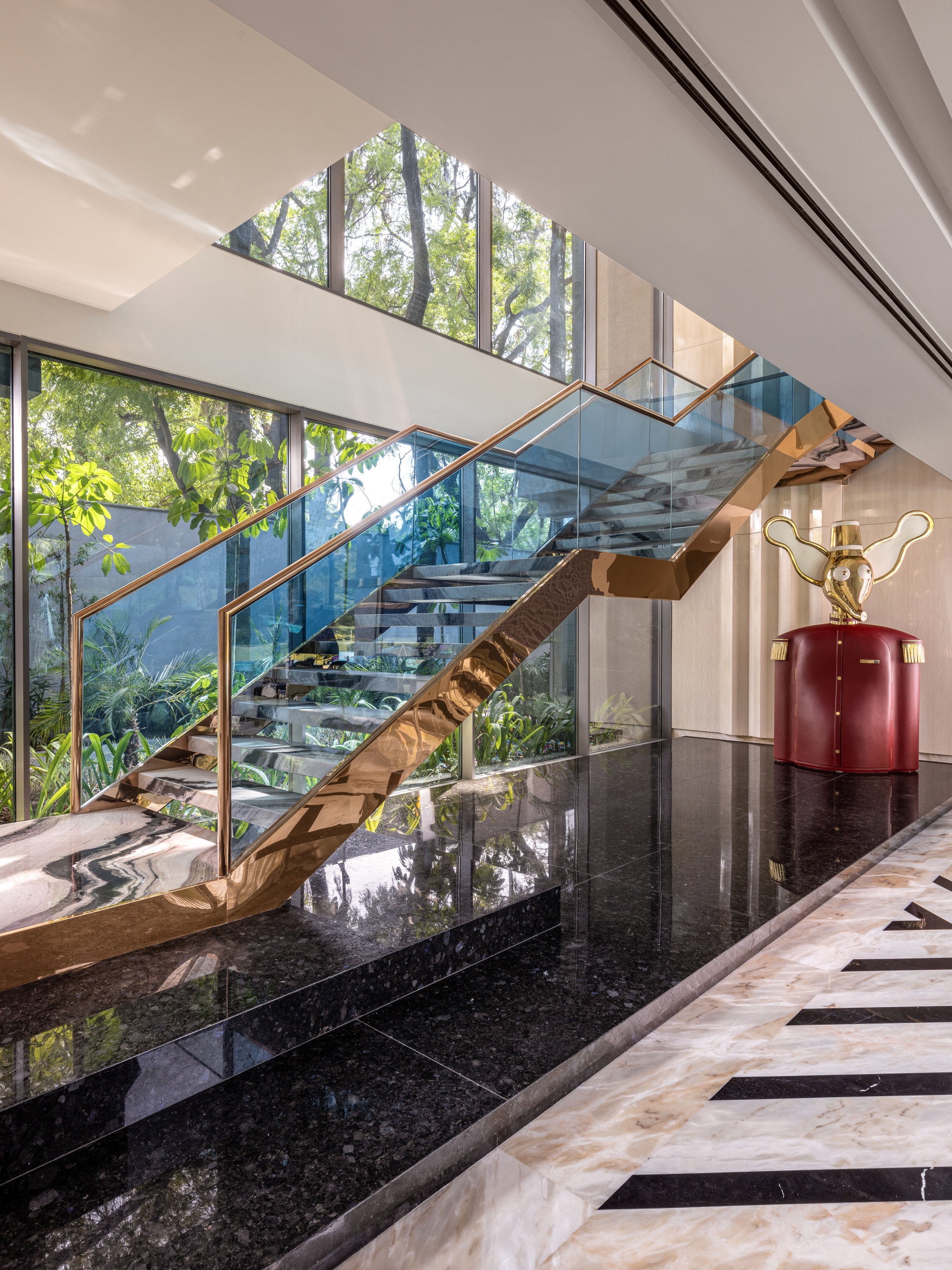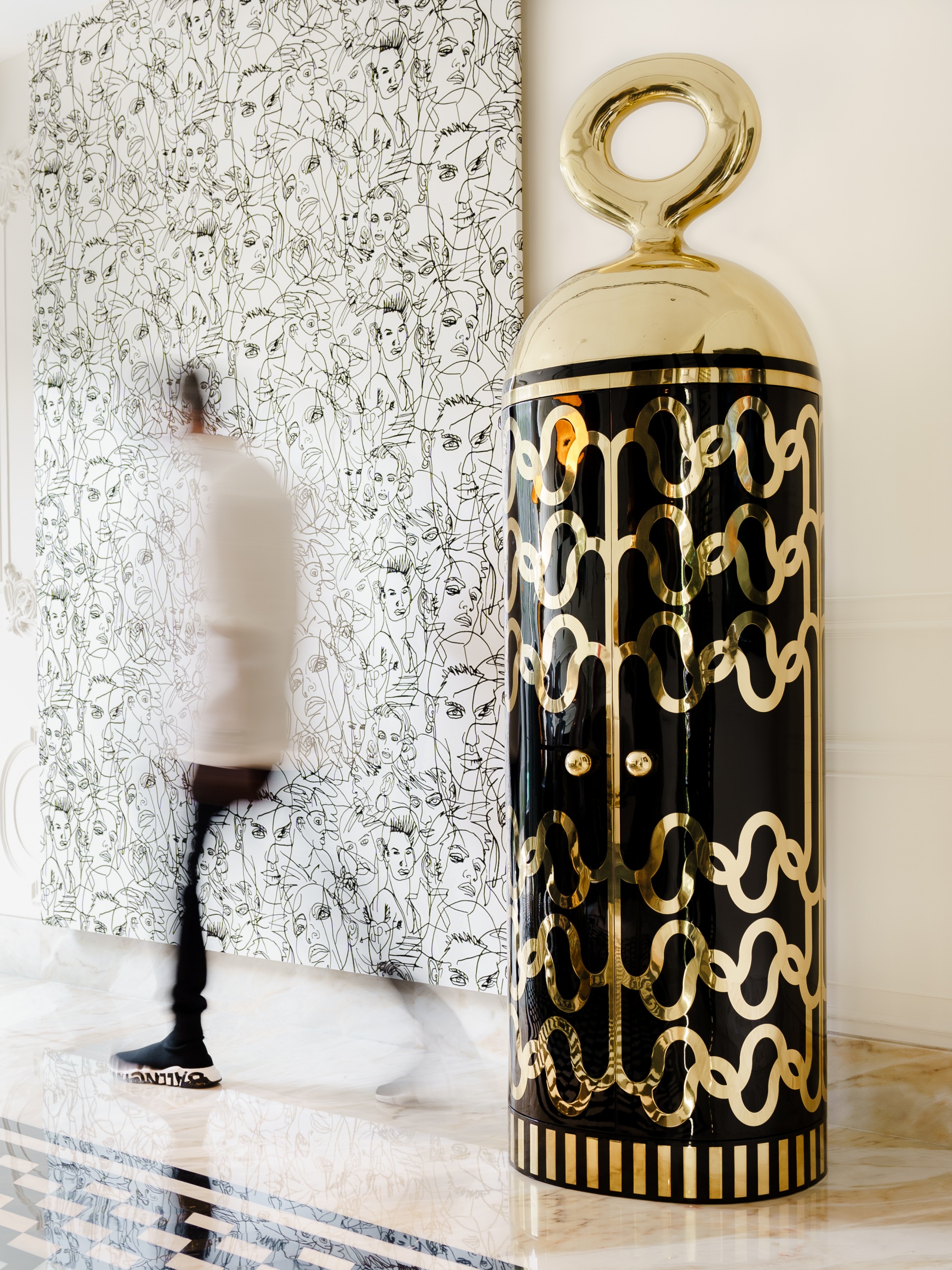 This expansive residence showcases a perfect partnership. Away from the busy streets of New Delhi, the villa is situated on a 48,000 square feet plot of land. With an additional 15,000 sq feet built-up, the residents of the villa are able to relish in the outdoors and a private pool which is a matchless commodity in New Delhi. This space is composed of a unique international language which is rare in design of Indian Interiors. With a very crisp brief laid out in tandem with designer Syngh, the residence has been styled with interior design brand, Scarlet Splendour. Starting with the exterior elevation, which is cladded with an array of exotic stones, the highlight of the villa is the love affair between the Wolk Bar by Scarlet Splendour and the pool.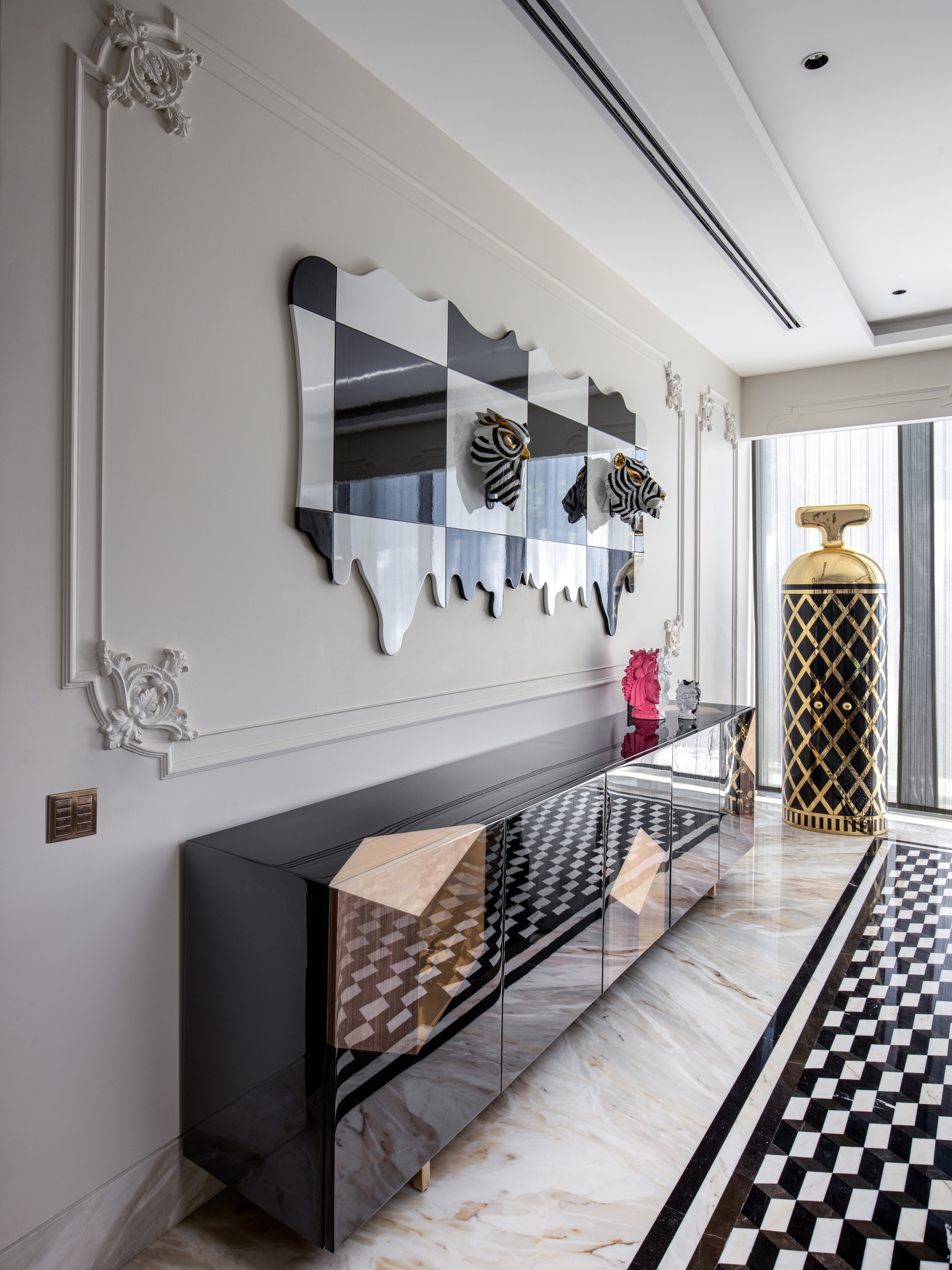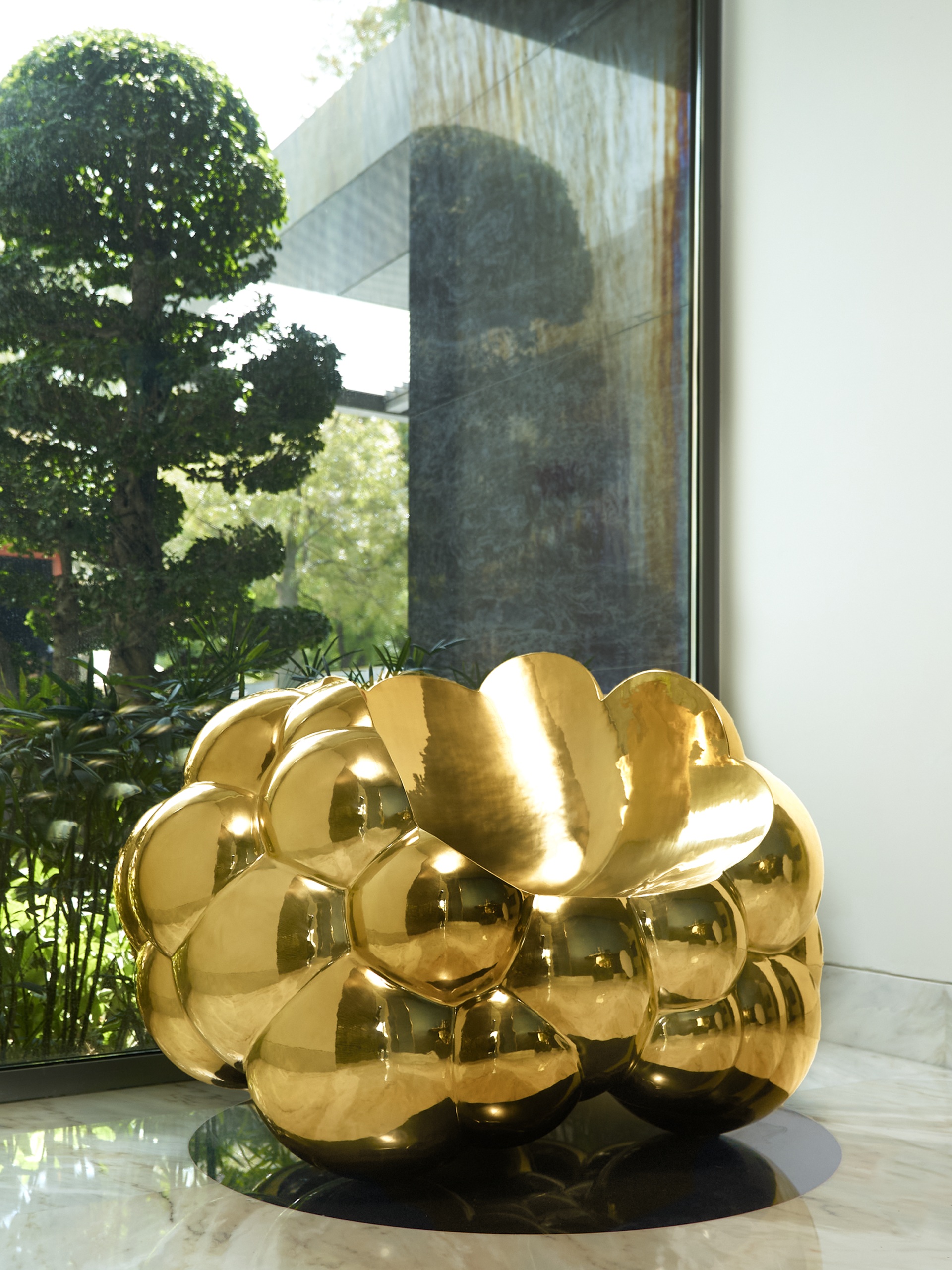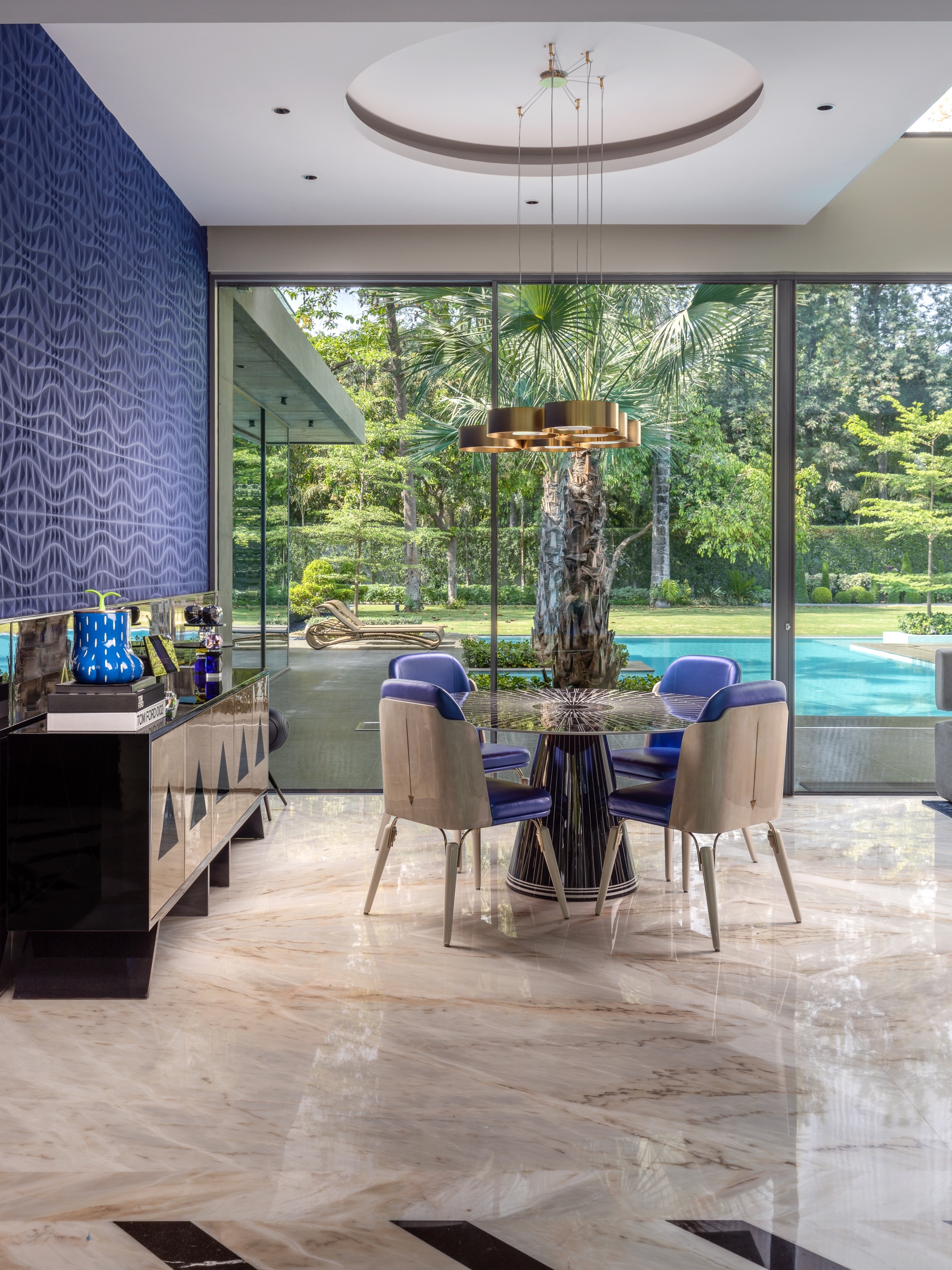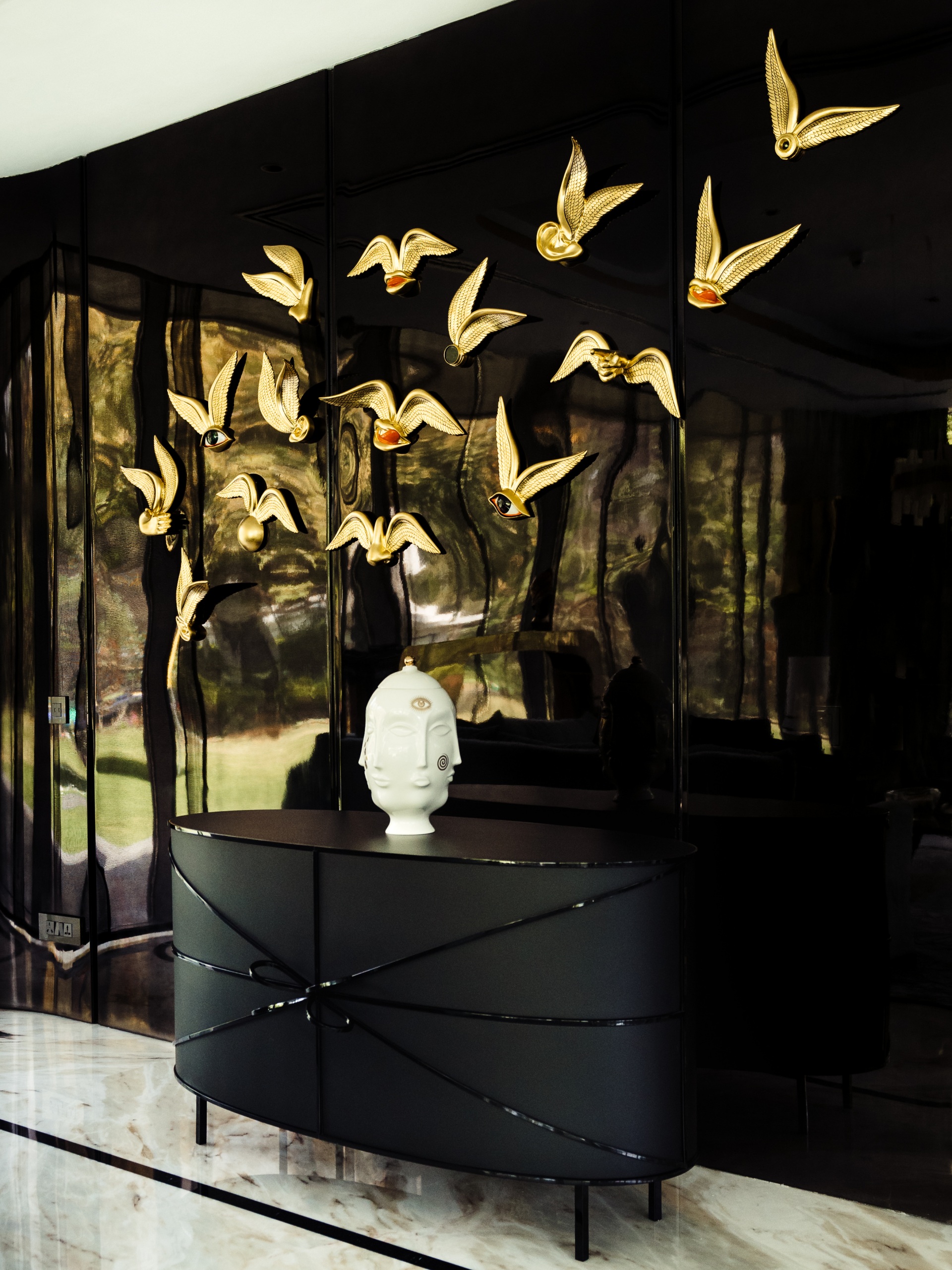 While the first floor is purely private with the family bedrooms, the ground floor is a mix of formal and common areas. With each space having access to the outdoors, be it the lawn or the balconies, the interior of this villa combines a sensibility for detail and materiality with a modern sense of space and light. Encompassing a formal living room and two separate family lounges one each floor, it encourages the inhabitants to experience the spaces differently at different times of the day. Syngh played with the location of the 6 bedrooms, flanking both bedrooms and the attached ensuite with large fenestration that blur the line between inside and outside. Syngh with the help of Scarlet Splendour's whimsical pieces were able to create a dialogue of detail and colour. Each millimetre of space is thoughtfully and tastefully created to bring a sense of newness. With an innate connection aesthetically and fashionably, the project exudes its own yoouthful personality bringing together a culmination of varied design languages connected by a common thread of modern glamour.