Trained in interior architecture and design from the École Ca-Mondo a decade ago, Emmanuelle Simon's artistic sensibility and flawless execution has been evident in her realised projects since. Whether its architecture, interiors or objets d'art, Simon applies a global vision and  it's no exception in this beautiful St-Germain apartment. Given free reign by the owner to transform the space, Simon's approach is reminiscent of an artist approaching a canvas - she has leveraged her expertise of balancing and layering elements to the space so the details stand out as thought-provoking and curated art elements throughout. The uniqueness and beauty of the overall apartment  shines through in its muted, gentle palette, where a tactile vocabulary comes to the fore and art pieces become stunning accents.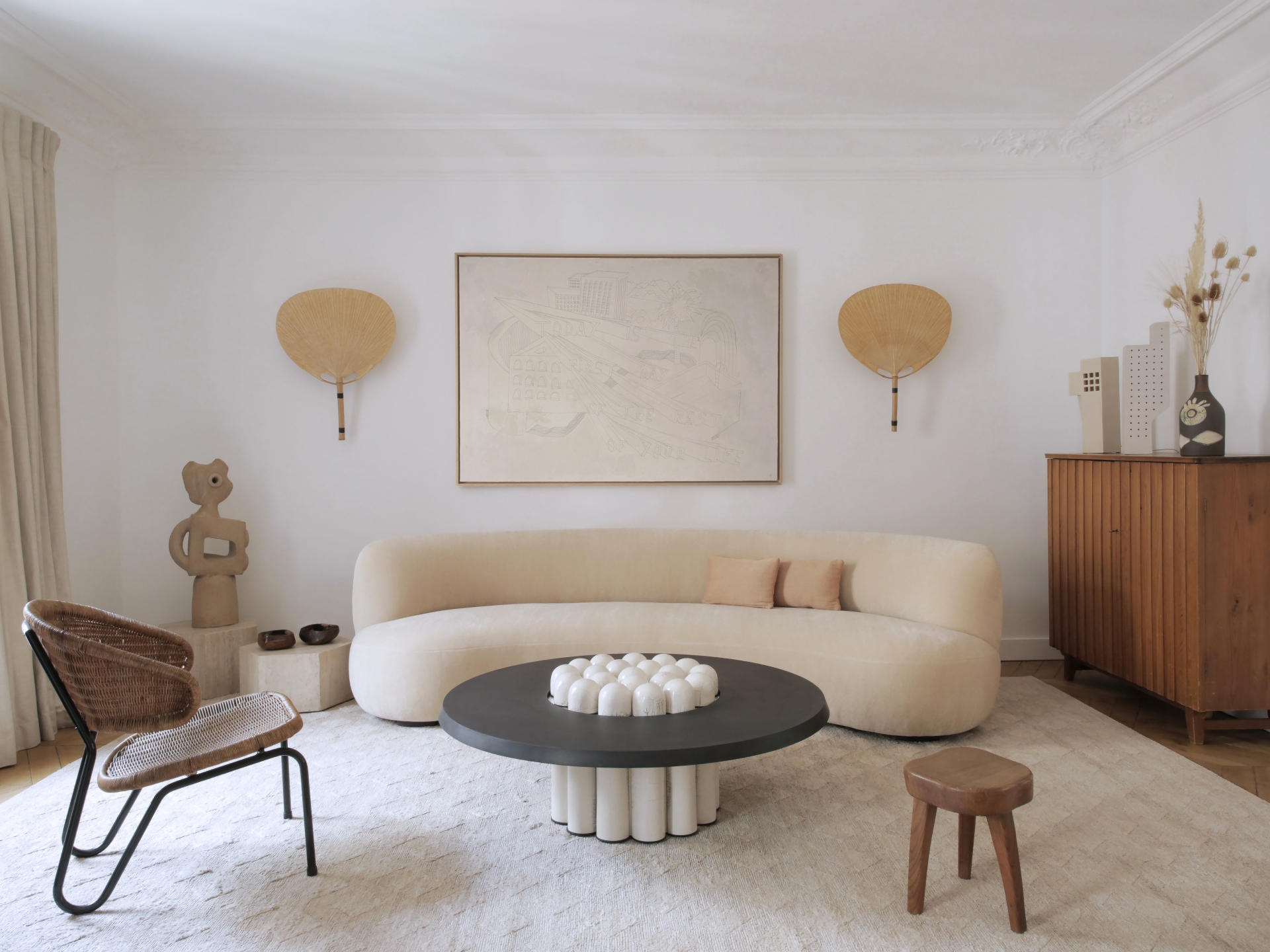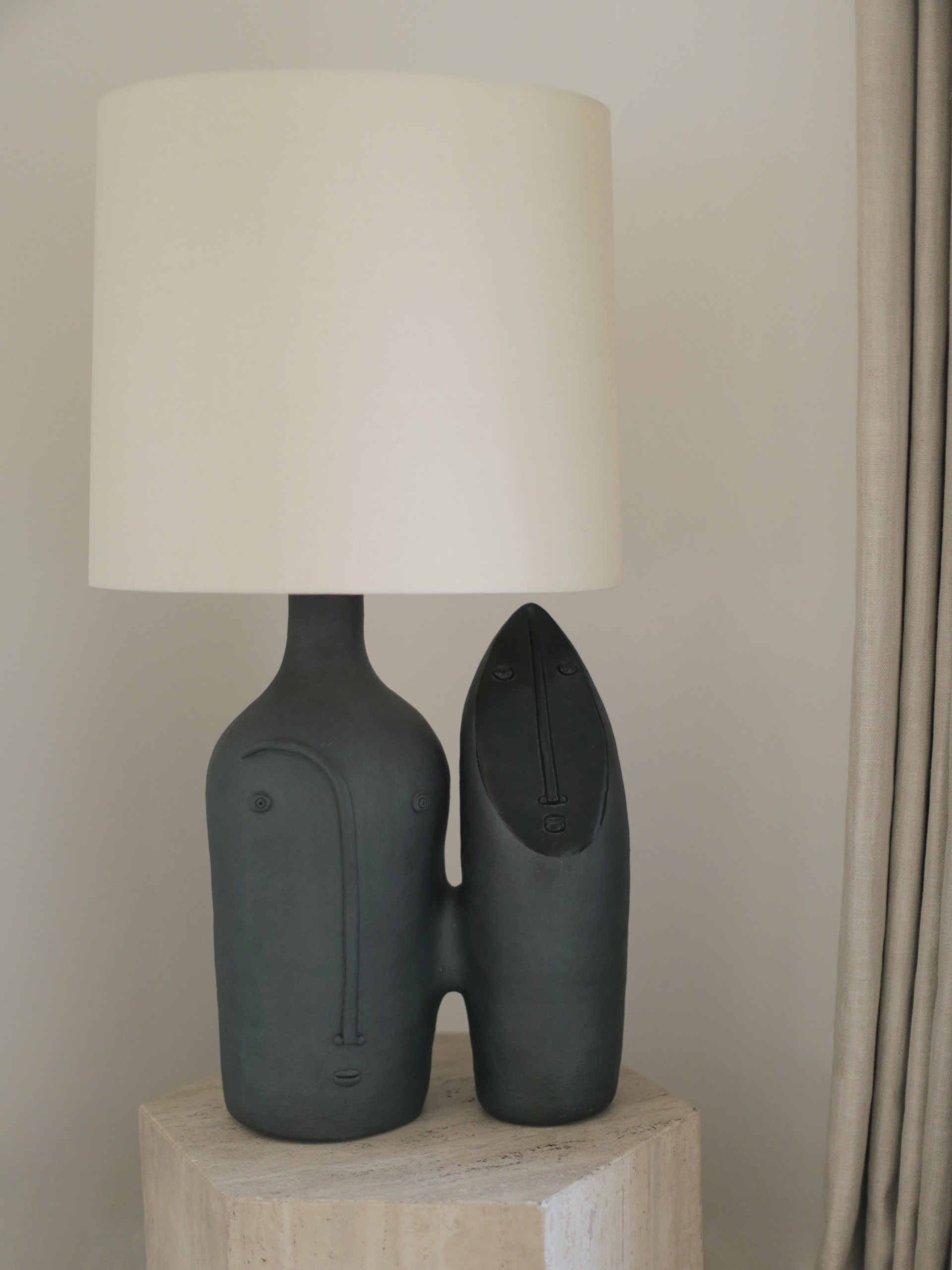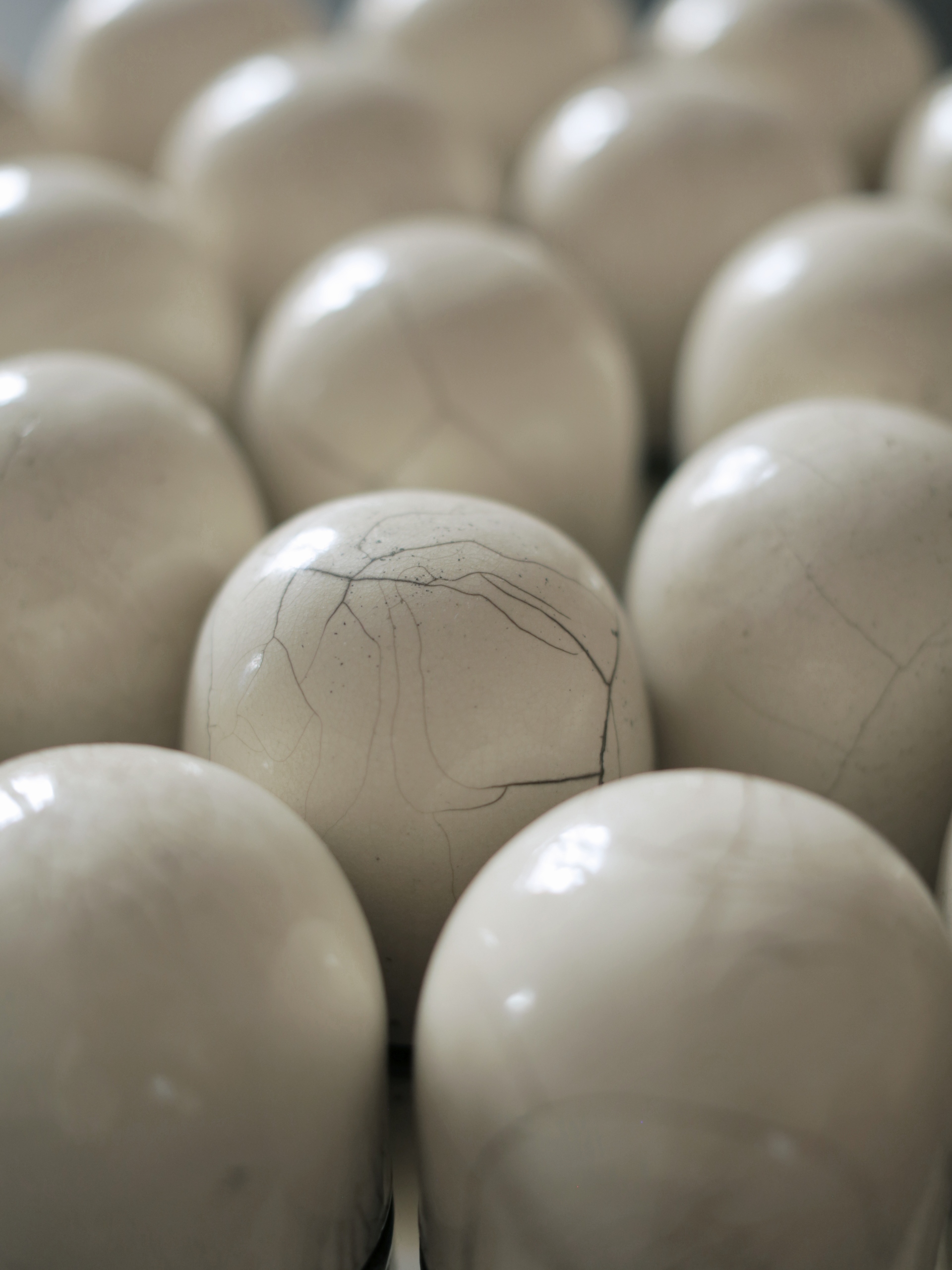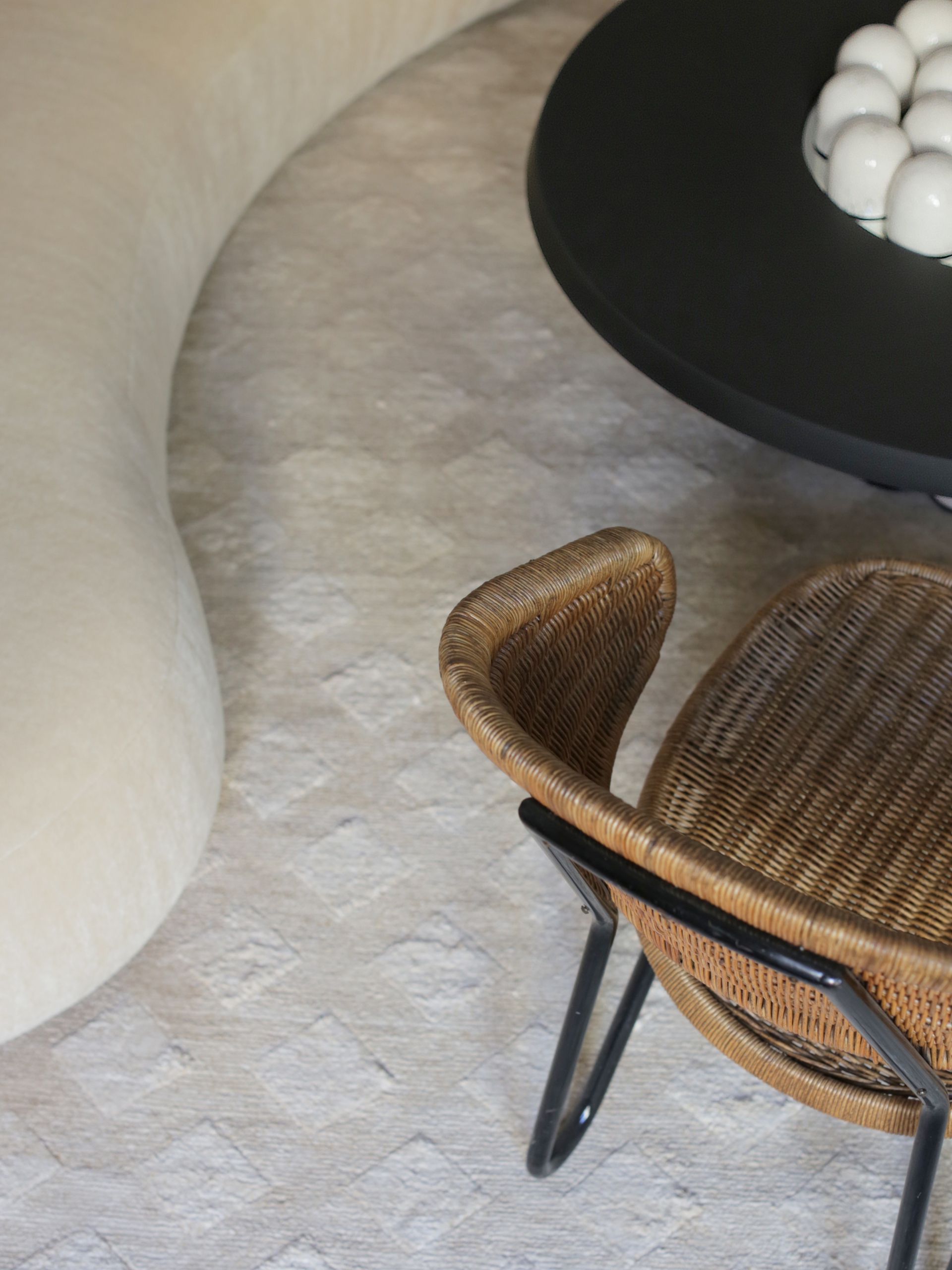 The designer has taken care to preserve what is valuable about the existing space and only renovated what is necessary - for example, she has kept the original parquet floor exposed, painting the skirting boards and ceiling mouldings to give a feeling of greater spaciousness. To the rest of the surfaces, she has applied a palette of subdued tones in cream and earthy tones such as sand, limestone and terracottas. These different textures respond to a repertoire of natural materials such as wood, rattan, lava stone and ceramics present in finishes, wall lights and furniture. The furniture meanwhile, is connected through colours, volumes and shapes. For example, the coffee table in the living room has been designed with lava stone and Raku - a type of Japanese ceramic - and the curved sofa that surrounds it by Pierre Augustin Rose is made of mohair fabric. The adjacent dining room features a bookcase in iron, wood and Raku, also designed by Simon, with black accents that are reiterated in the paintings by the Hermentaire studio (whose watercolour and acrylic paintings can be found throughout the apartment), and the decorative ceramic and stone pieces (a monumental stoneware sculpture by the late French ceramist Michel Lanos). Warmth and whimsy is also echoed in the custom rattan headboards in the master bedroom, the exquisite light pieces and the eclectic door handles.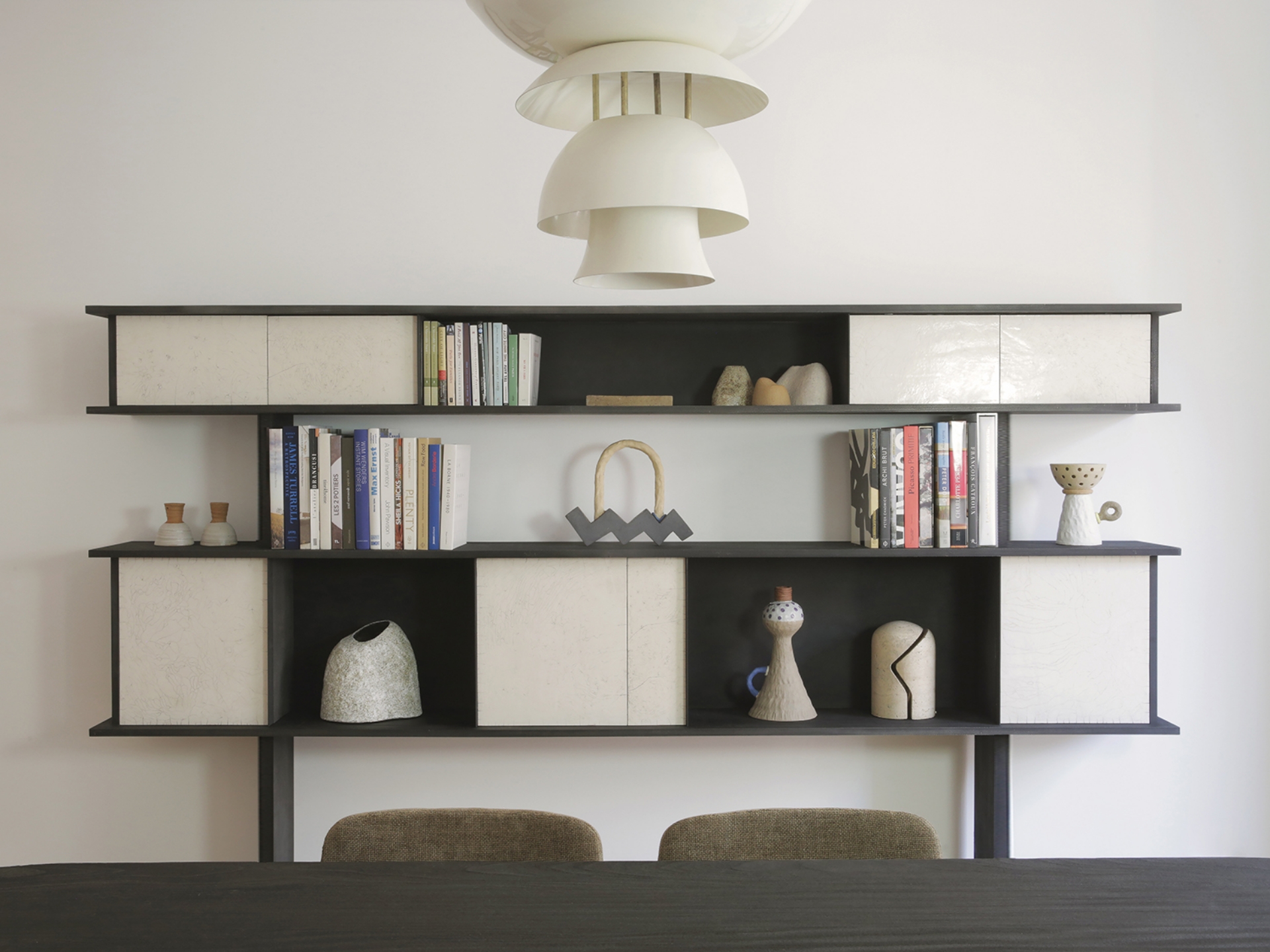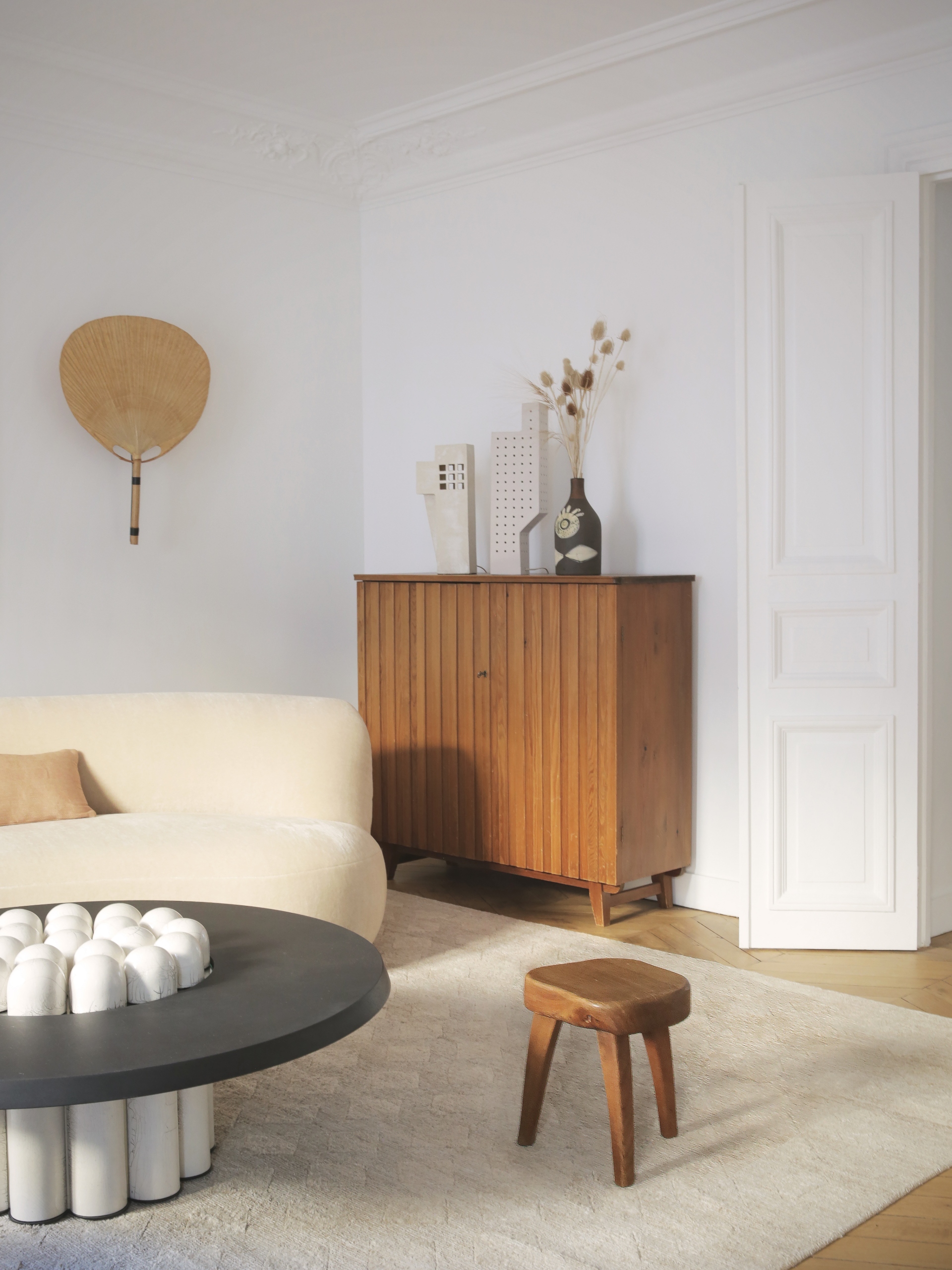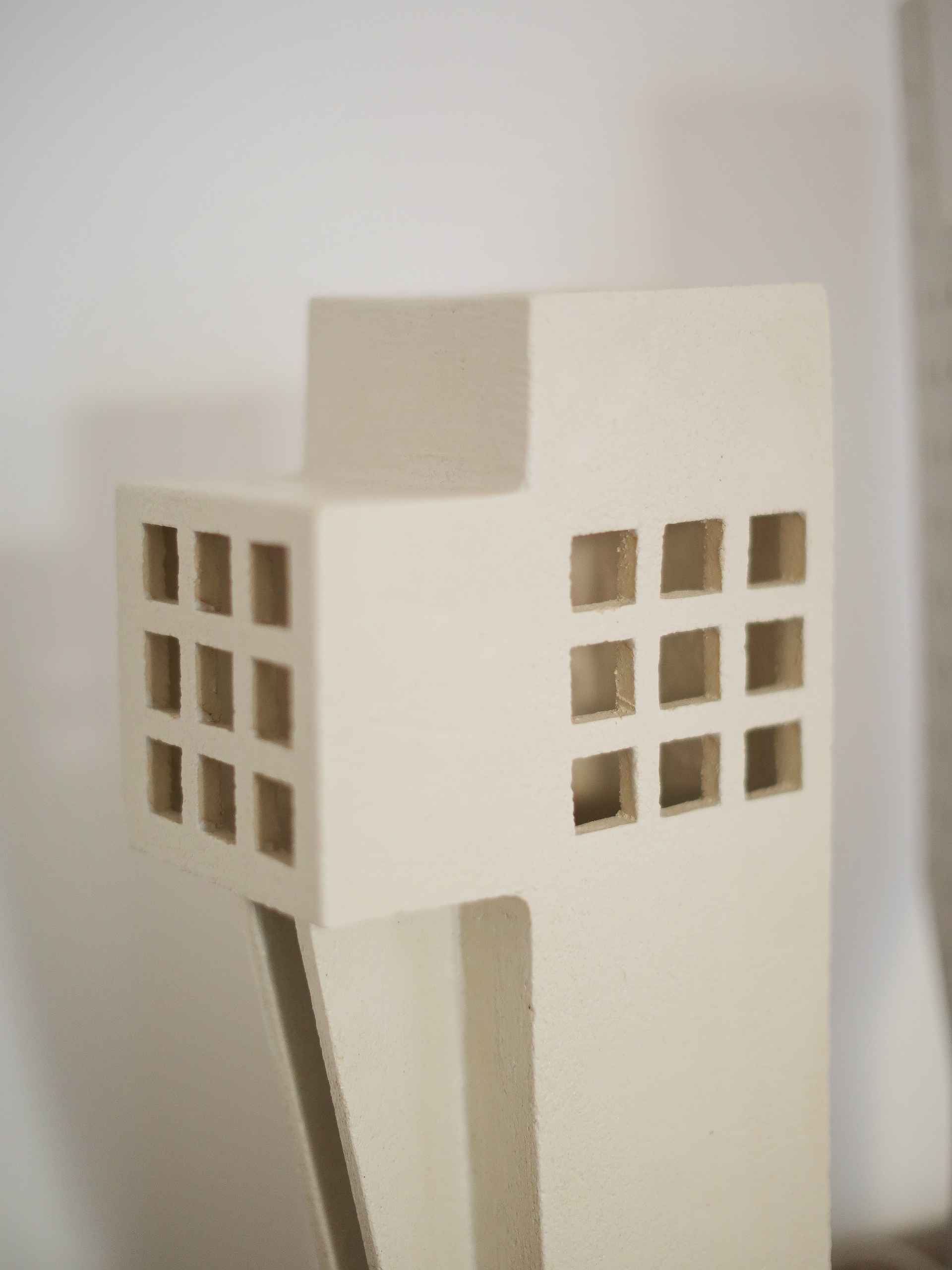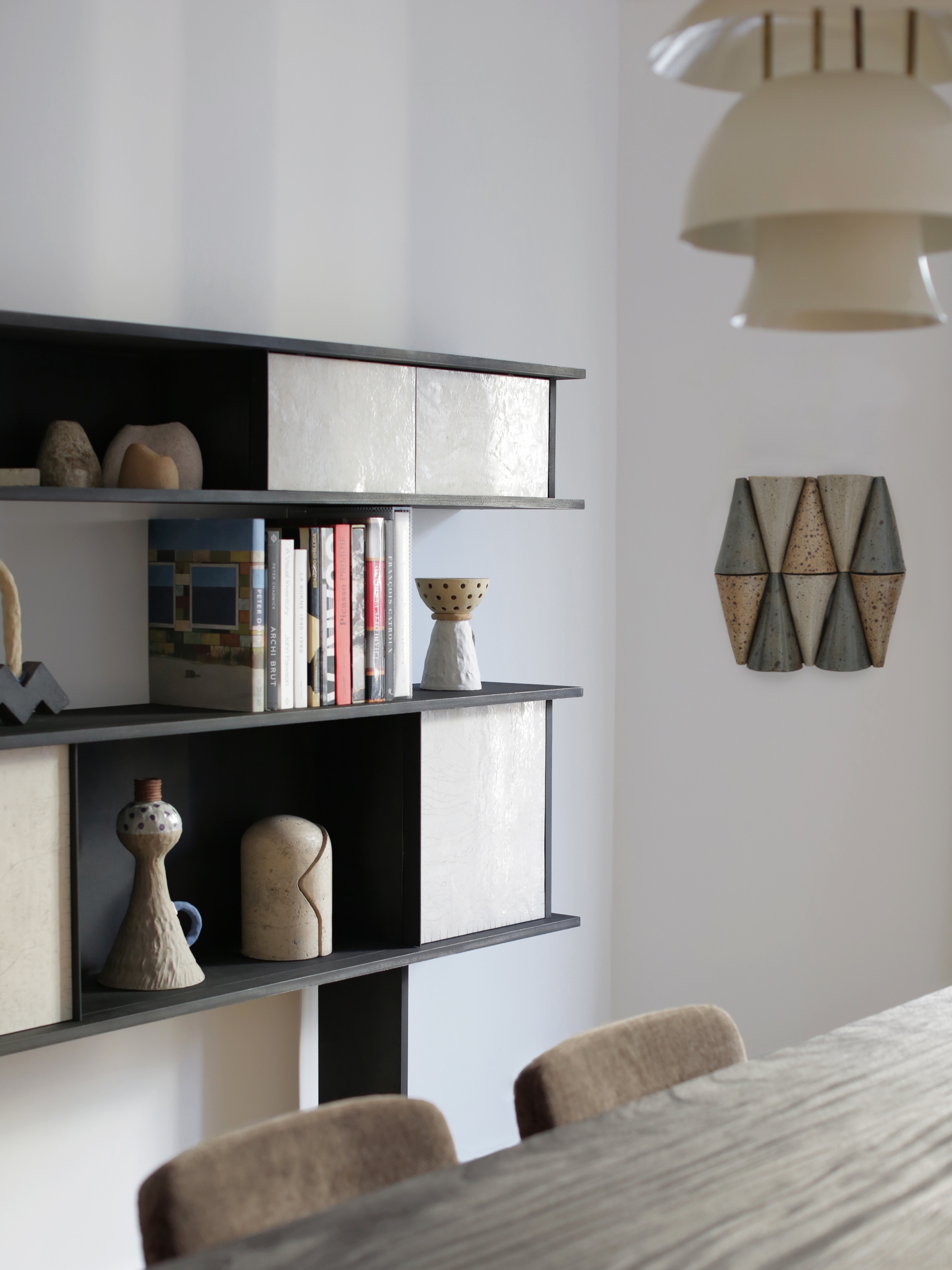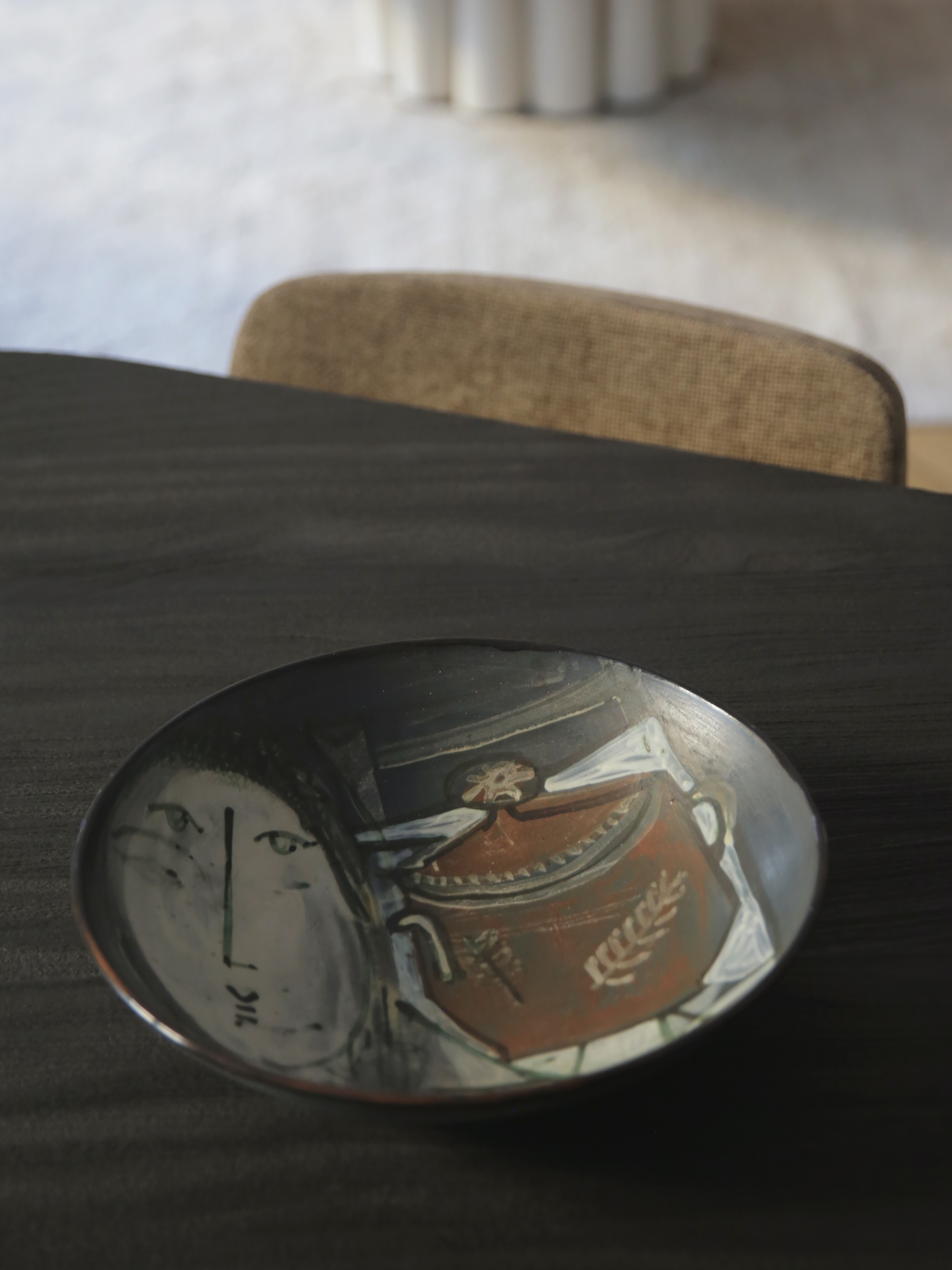 The overall result is a light, sensuous and soothing contemporary space that beckons - the modern interior is in a league of its own, reflecting Simon's refined aesthetic, curated eye and her passion for art and craftsmanship. How she has fused all these elements together is magical - in effect she has incorporated a personal art gallery in a contemporary functional home where warmth and light pervades. It's a place the homeowners love and can't wait to retreat to every day. Mission complete.