For Sacha Walckhoff, his long association with fashion icon Christian Lacroix began in 1992 and continued for most of the ensuing two decades, with interludes designing menswear, womenswear and accessory collections for Kenzo and Michel Klein along the way. His tenure as hand-groomed successor to Lacroix culminated with his appointment to the post of Creative Director in 2010, from which he has led an ambitious expansion of the Lacroix brand into new areas of lifestyle design and home décor.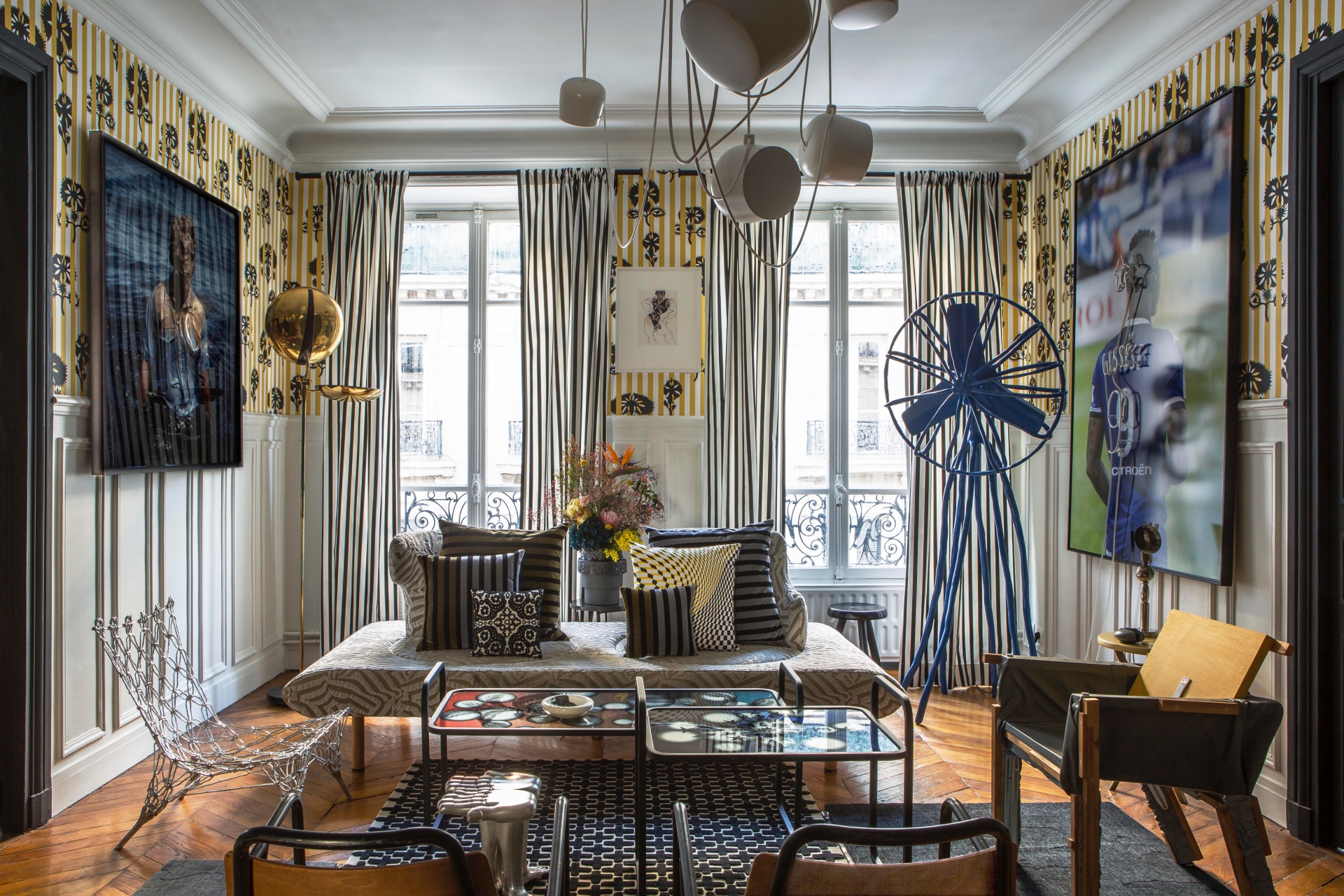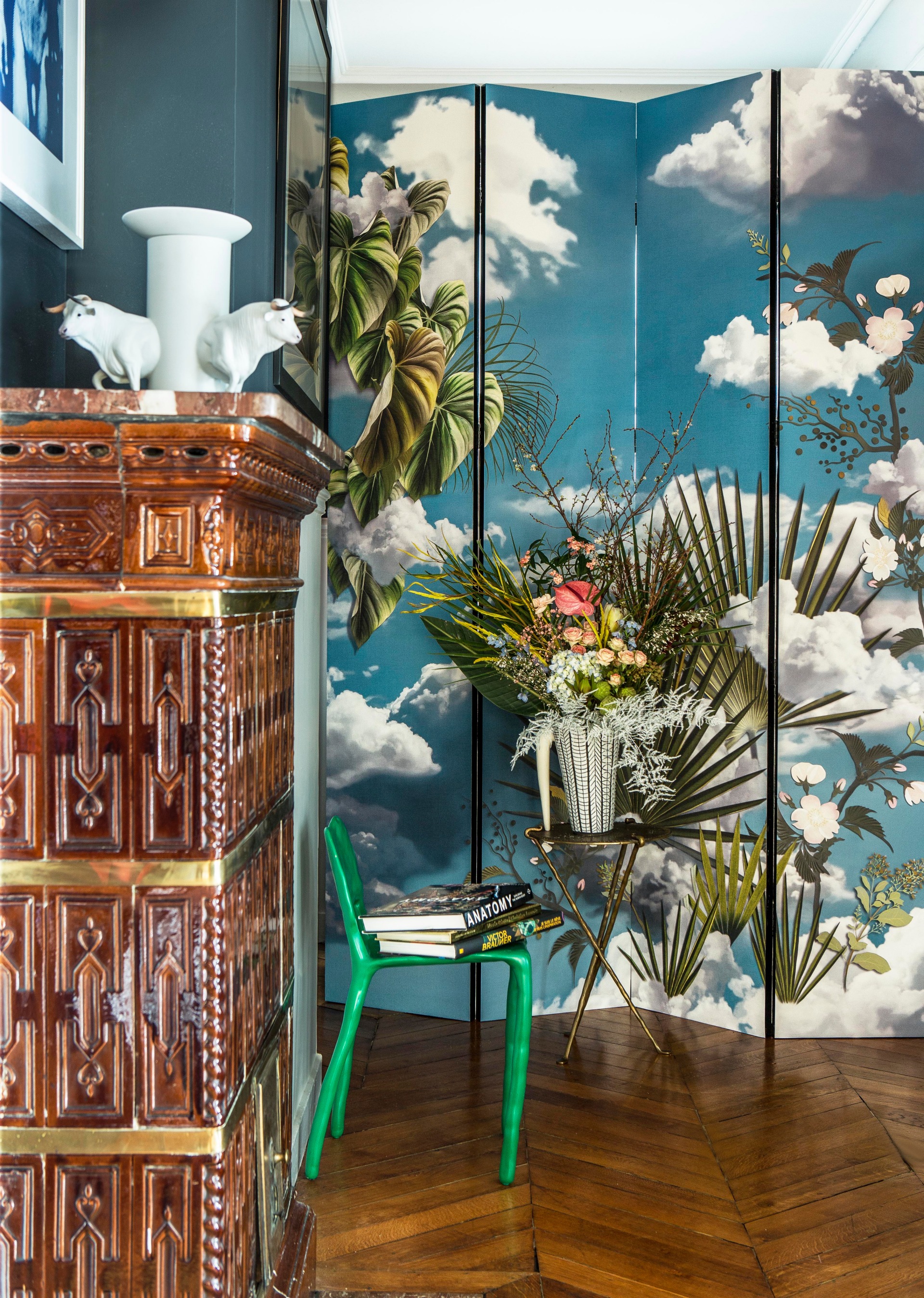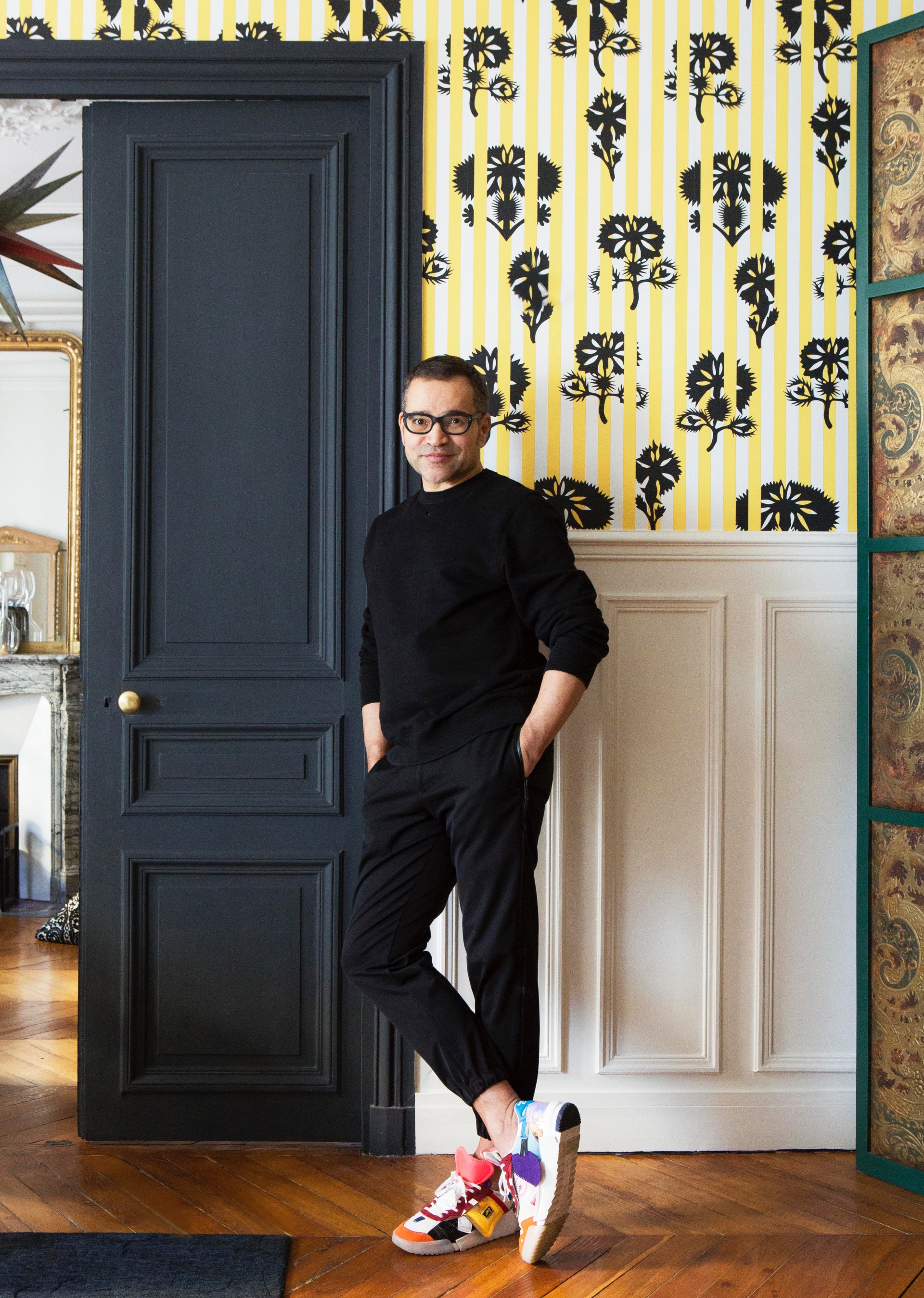 More recently, Walckhoff has branched into new ventures beyond Lacroix, where he has defined and developed his own uniquely stylised vocabulary on projects such as a rug and wallpaper collection with YO2, a collection of visually stunning wallpapers with Graham & Brown, 'Magic Garden' a tableware collection with Rosenthal, a limited edition collection of porcelain vases with Portuguese manufacture Vista Alegre, a series of Bohemian glass pieces with Verreum, among others. Many of these influences can be seen in his home, which he reveals in the eclectic apartment he shares with international hair designer, Pascal Ferrero.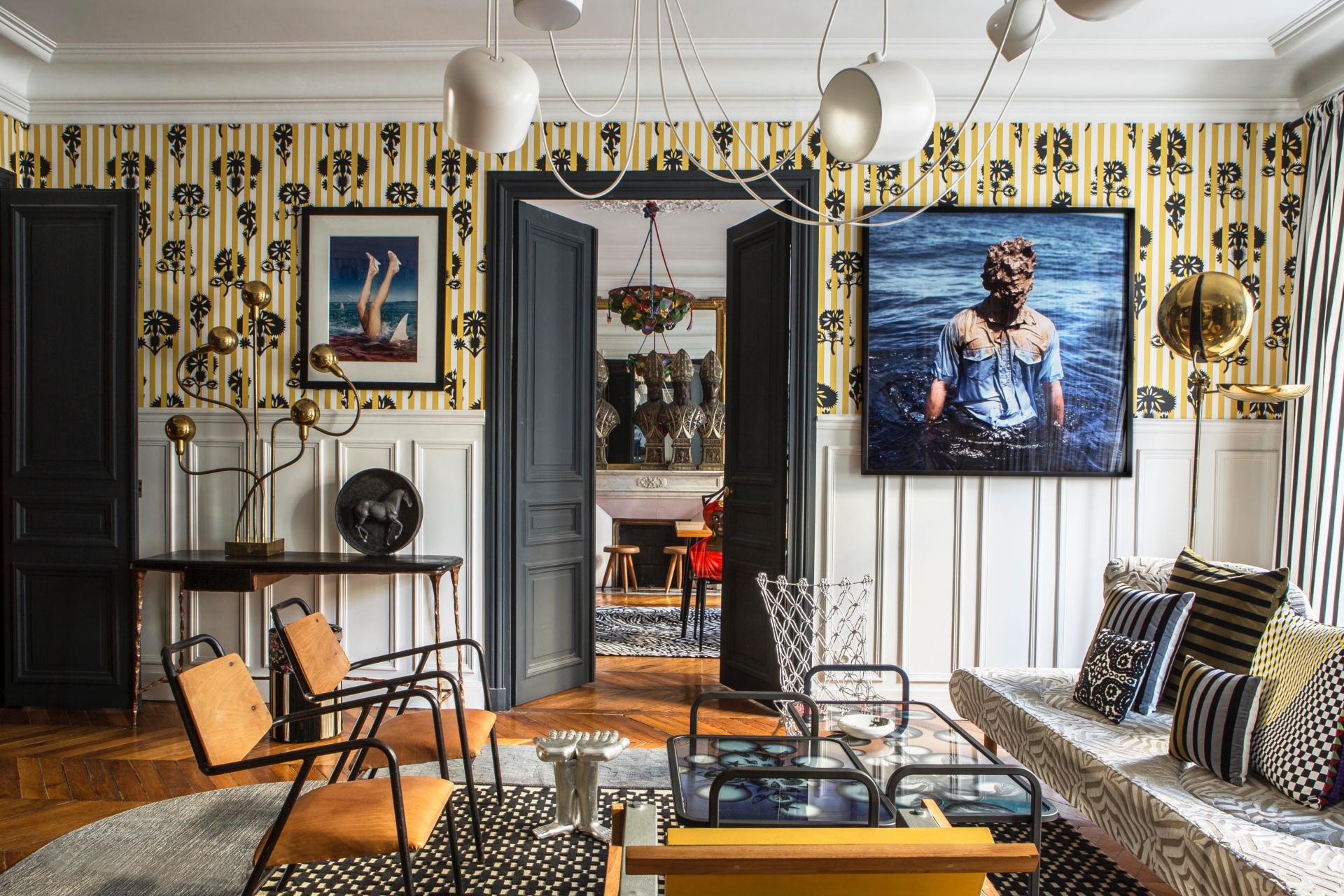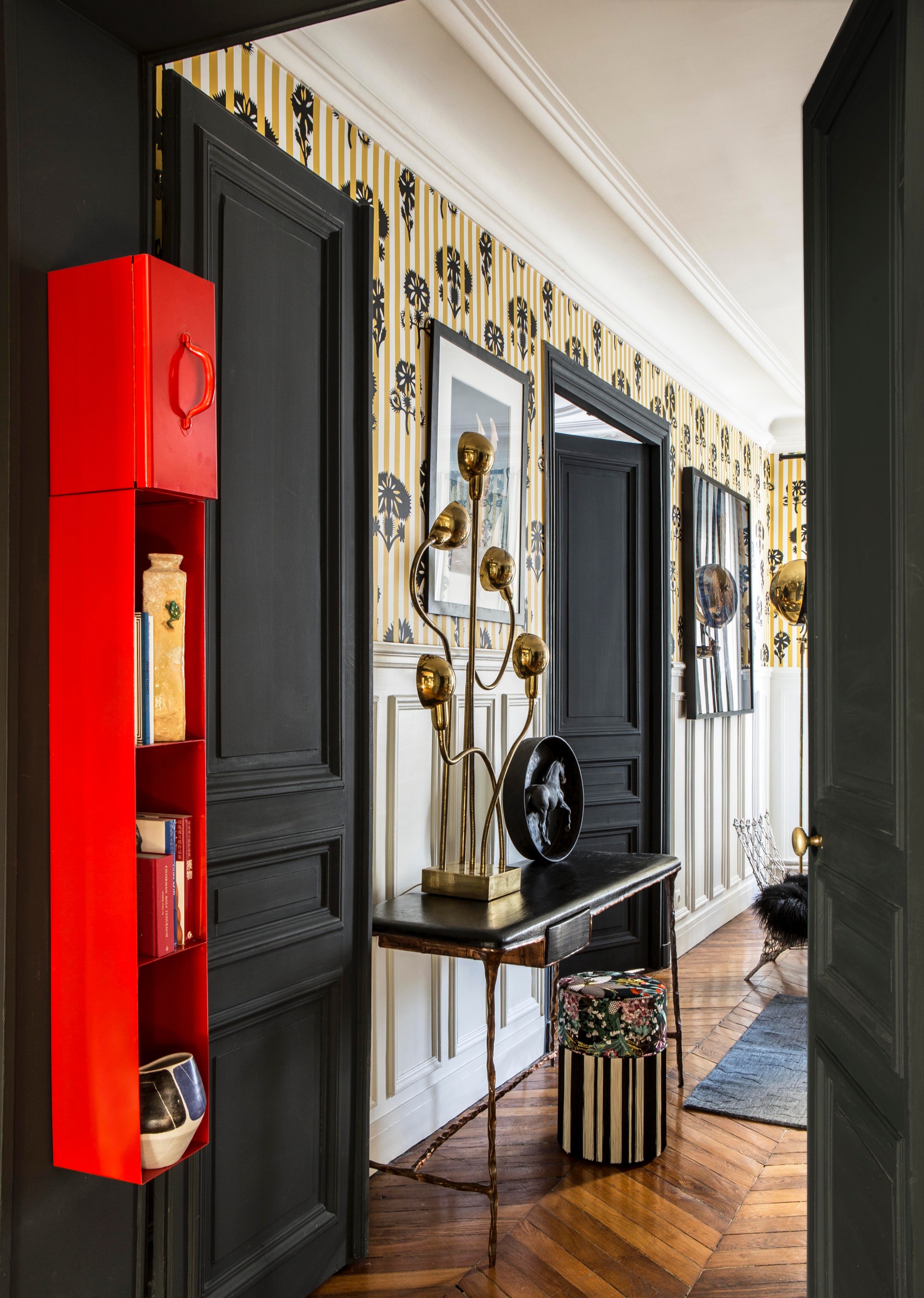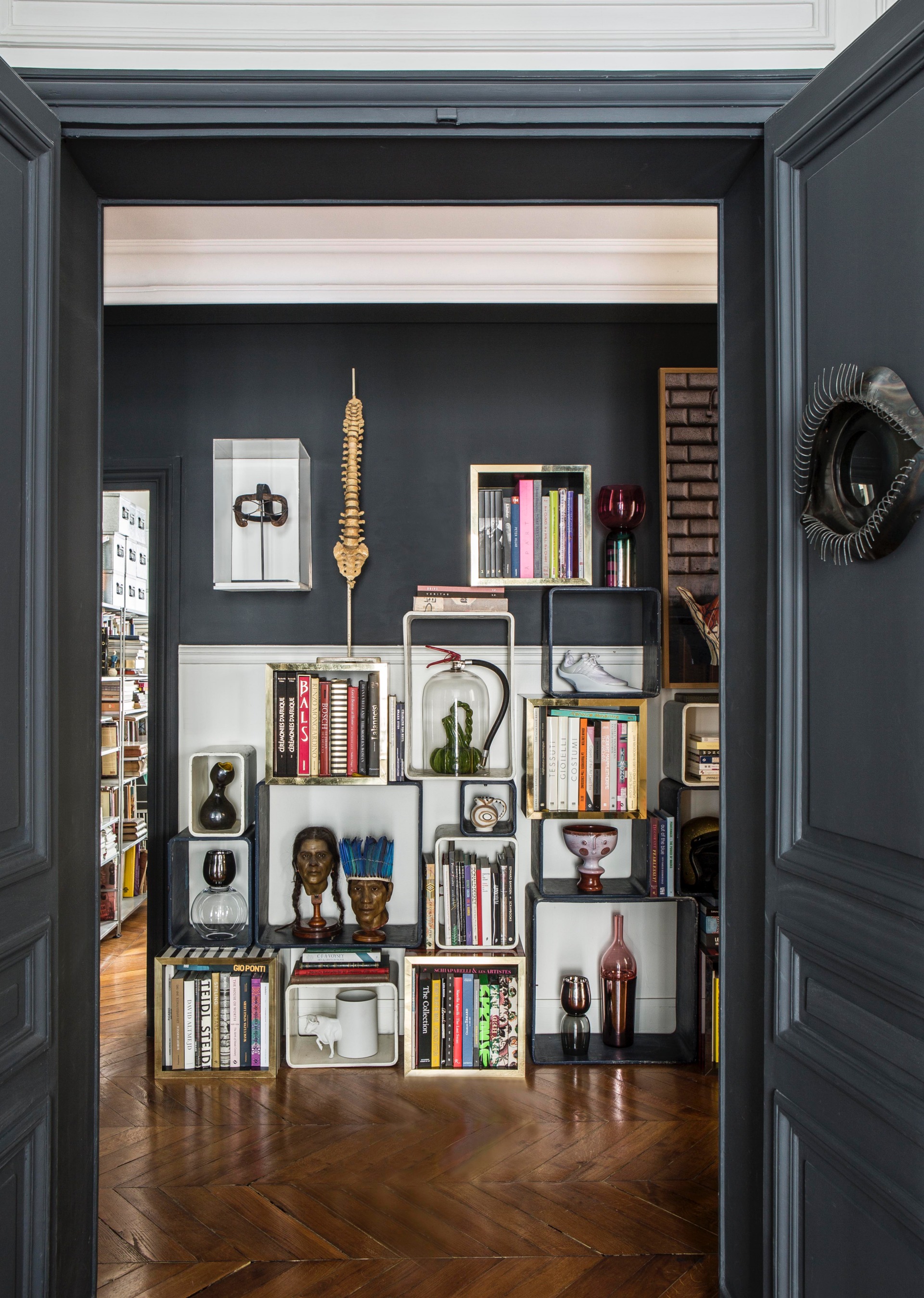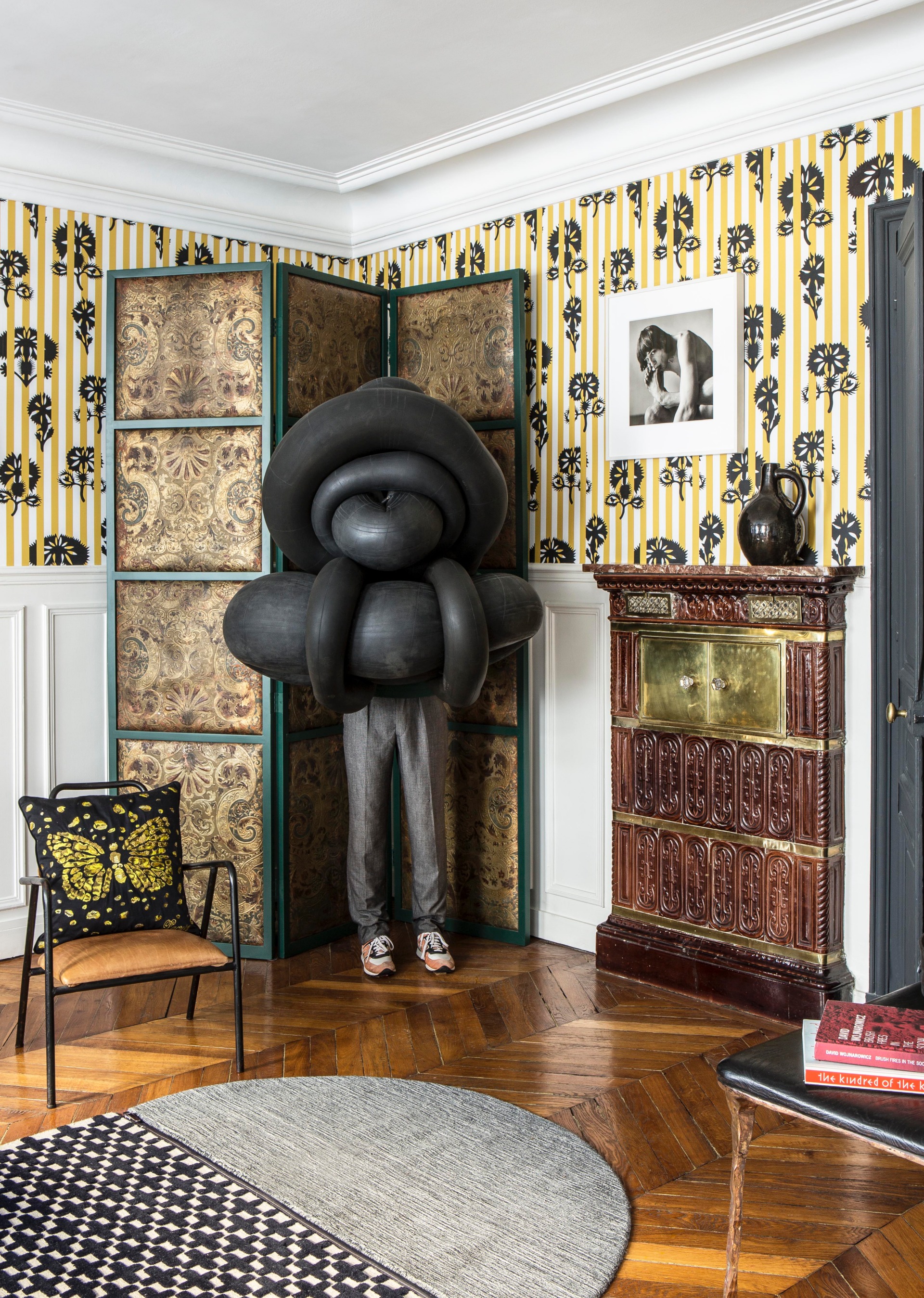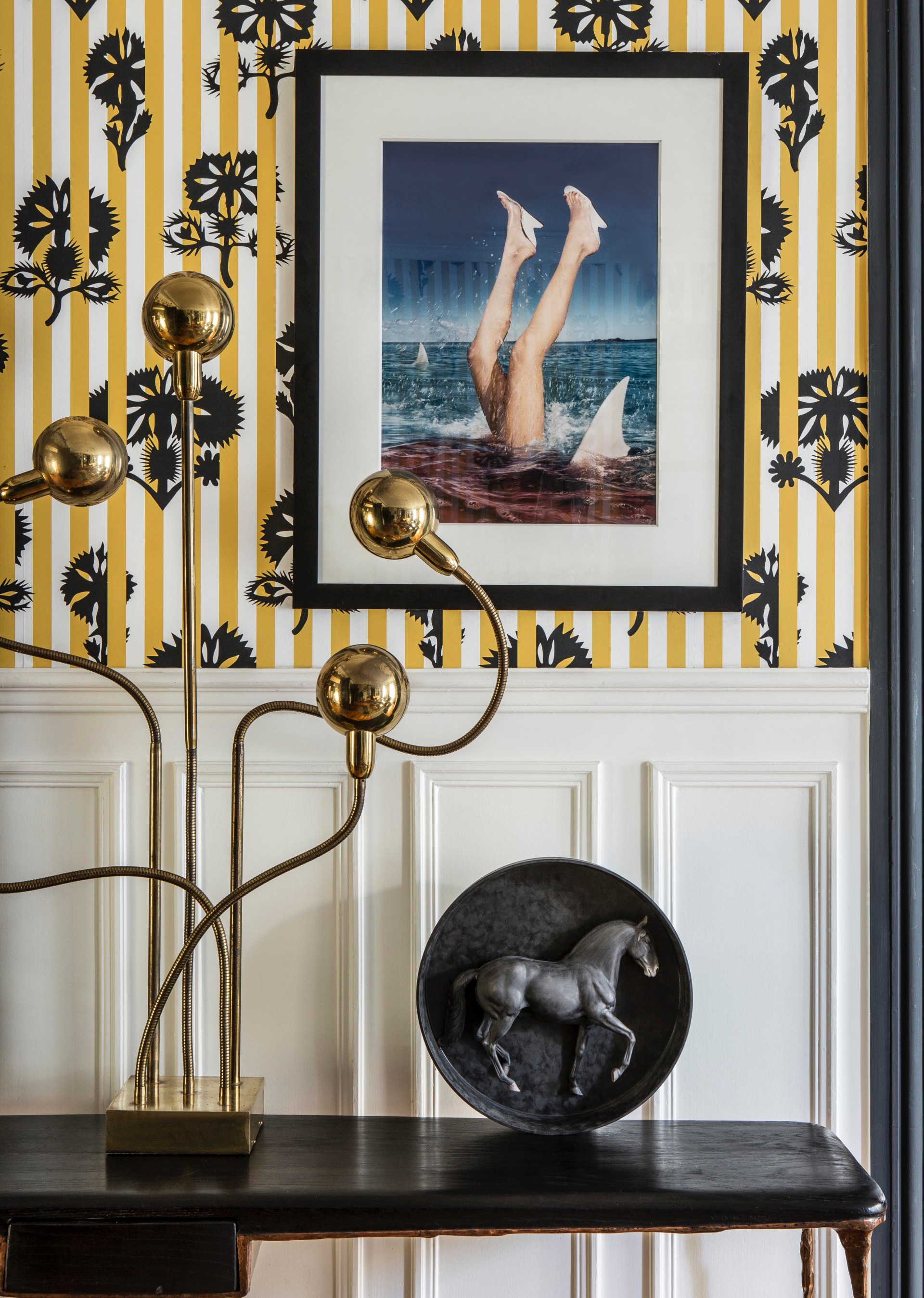 Located on the right bank of Paris inside a historic 19th century building, Walckhoff has carved out his own unique home that celebrates the art of living. His unique 1,500 square feet apartment echoes his key influences, from Madeleine Castaing to the "Group A" art movement. Marked by a sense of creativity and freedom, the apartment houses creations from Christian Lacroix Maison, and offers an immersive voyage into the designer's inspirations and influences.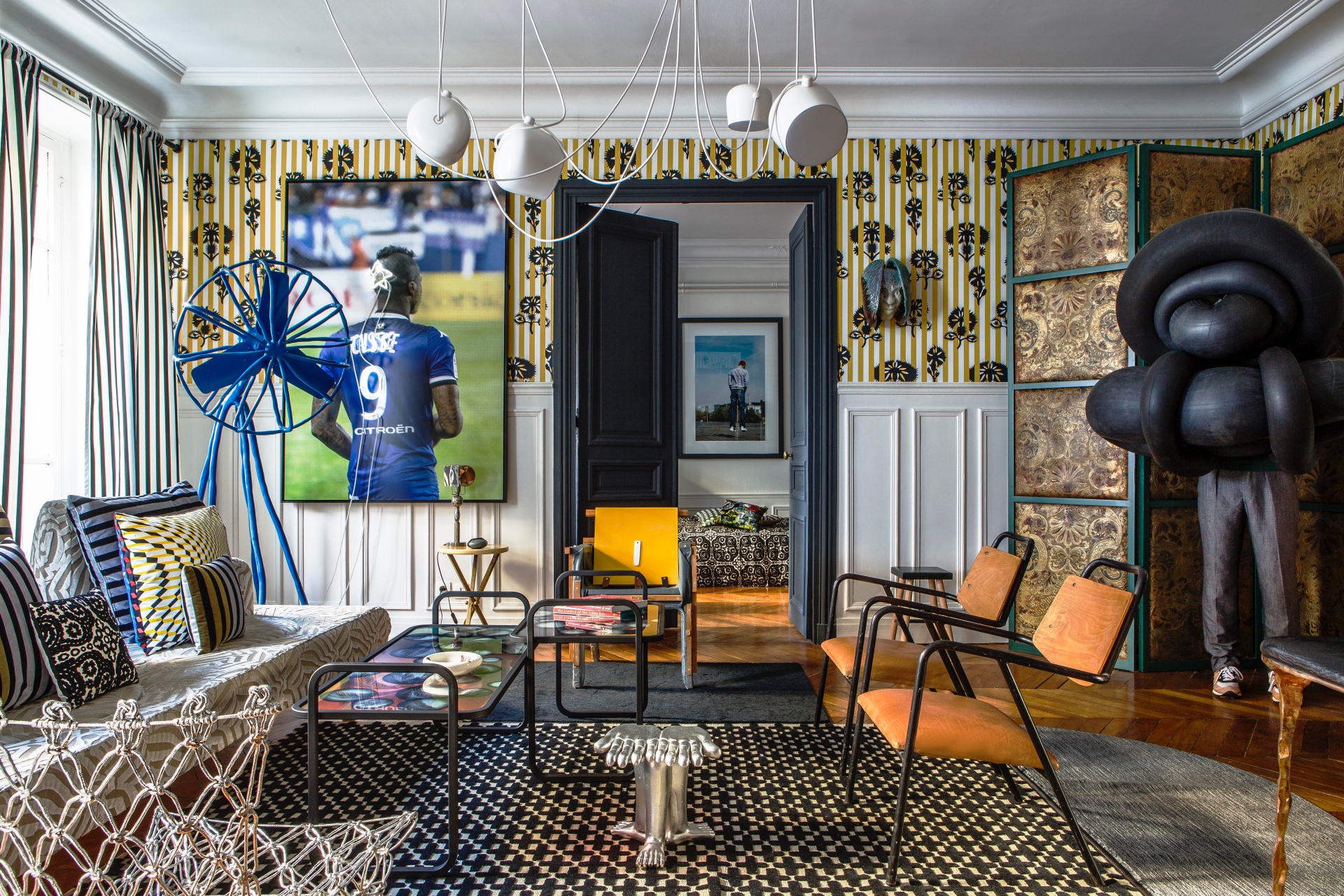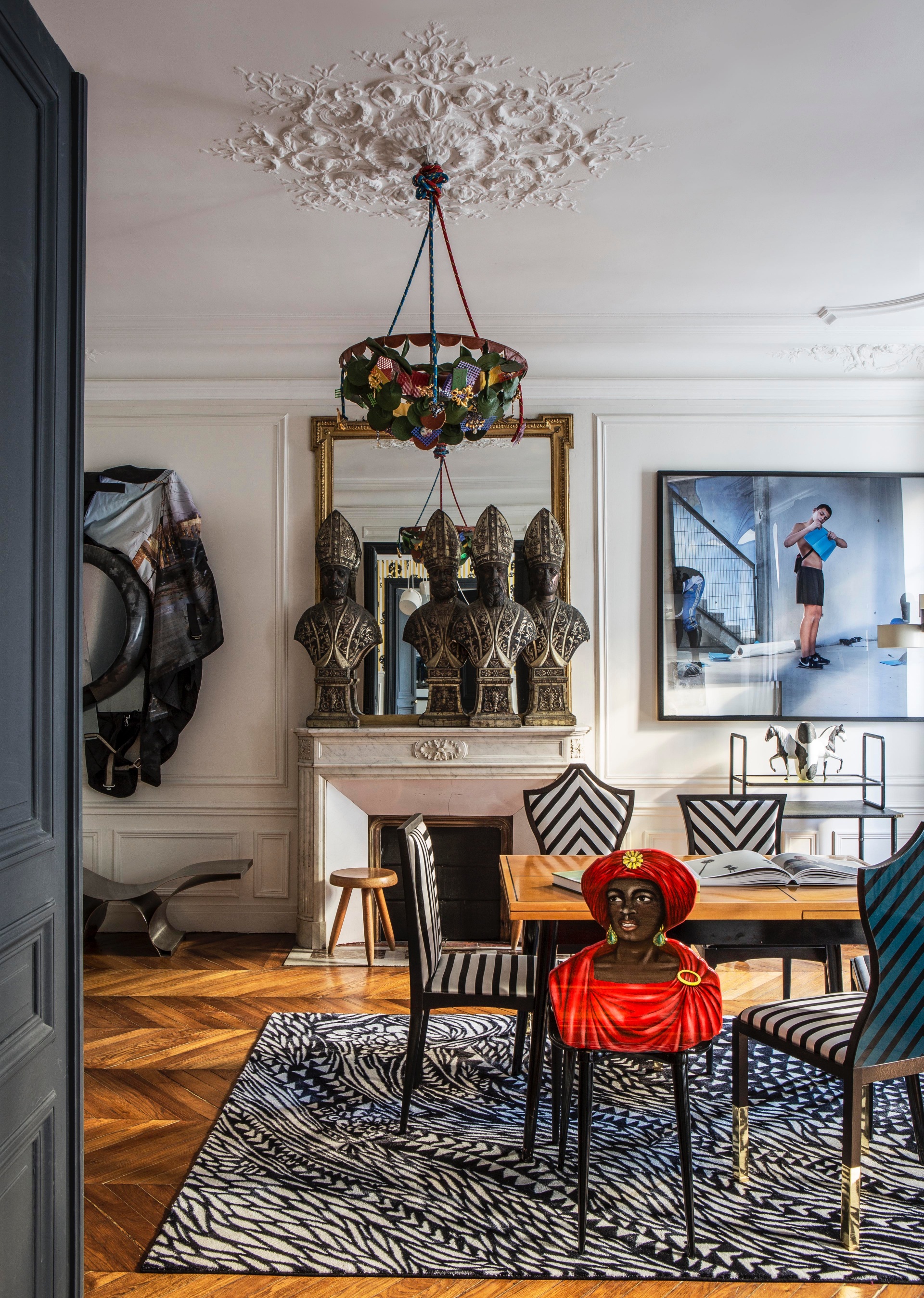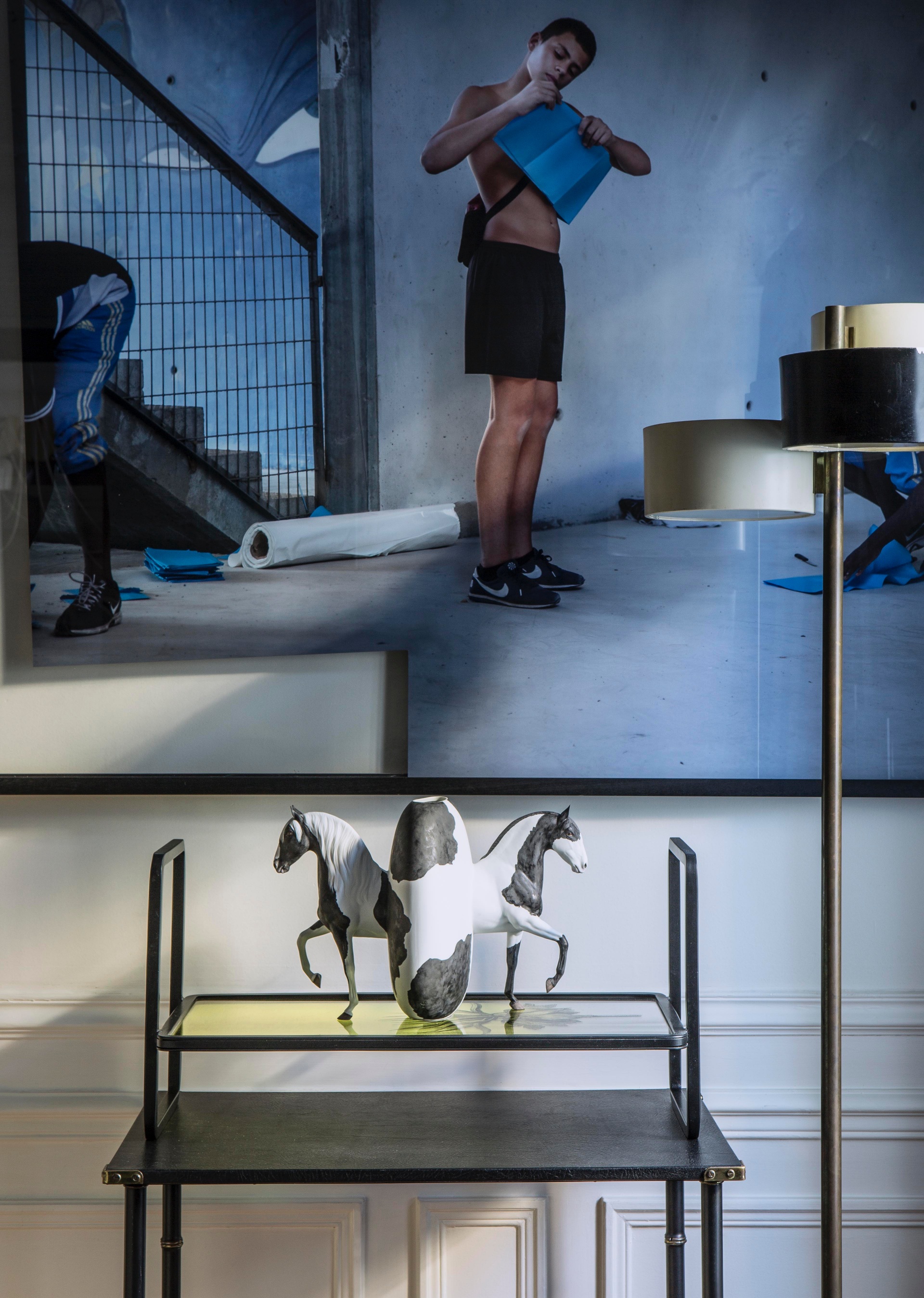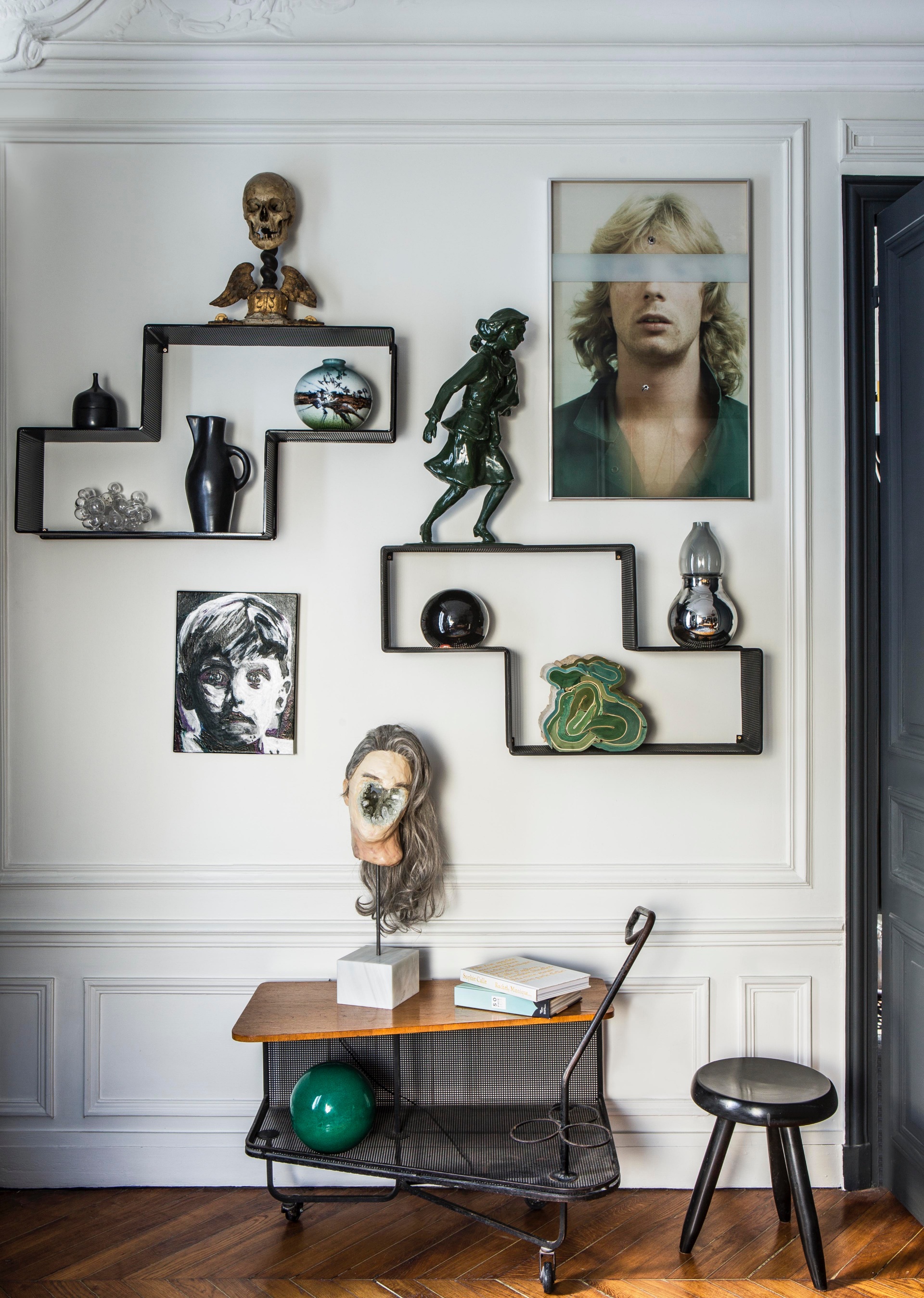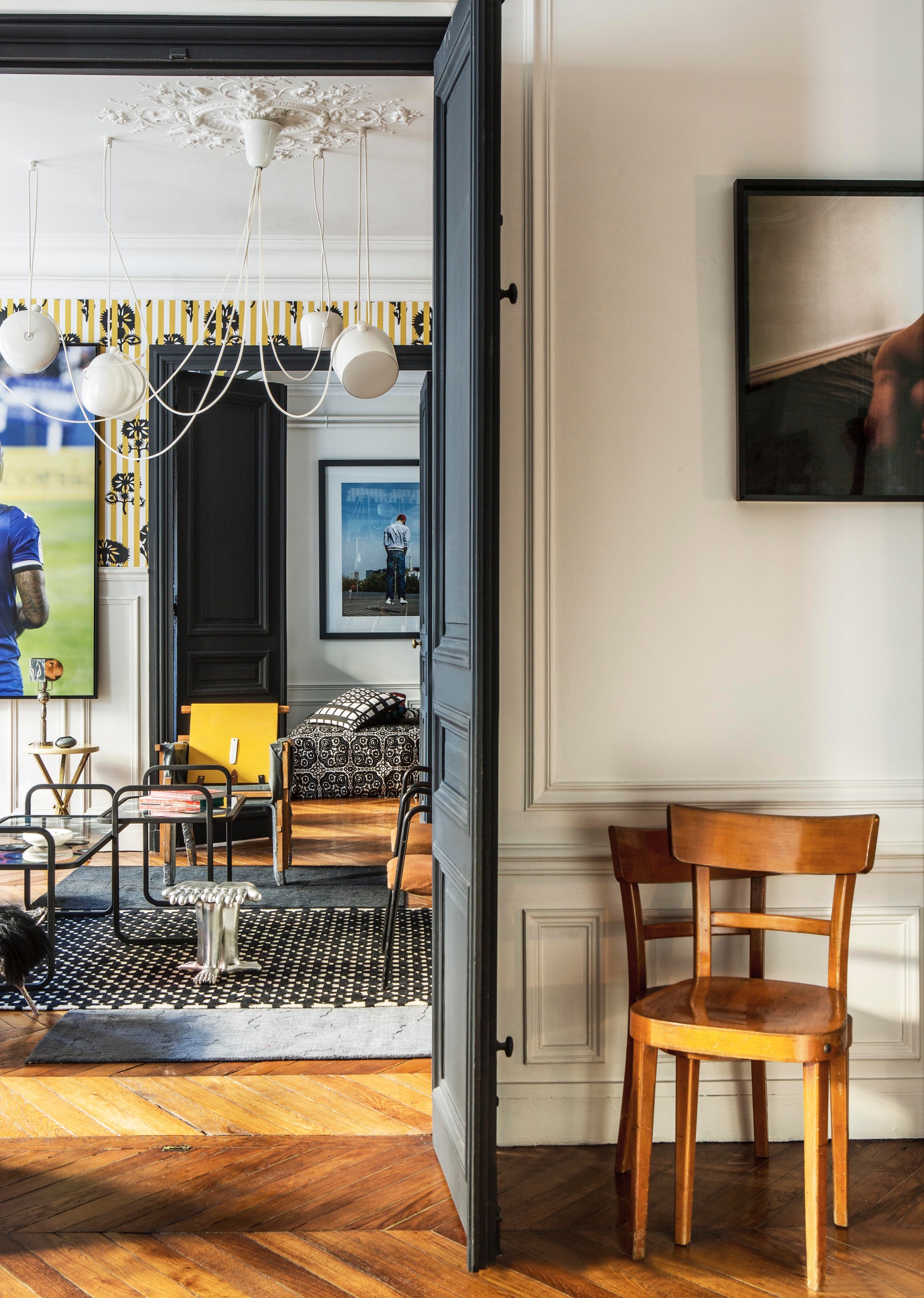 In the living room, black and white patterned chairs are upholstered with the "Cabanon'' fabric, boasting Lacroix's signature chevron. The geometric lines fuse with the property's authentic 19th century architectural details, antique decor and joyous hues to create an embracing enigmatic space. There's personality and punch at every cornice - a stunning screen steals the show from Créations Mourra covered in 'Heaven Green' wallpaper by Sacha Walckhoff for YO2 Design, while in the sitting room, Hide and Seek' wallpaper in saffron by Walckhoff for Graham and Brown graces the walls. Select furniture pieces include a bespoke Knotted Chair by Marcel Wanders, a sofa by Rodrigo Almeida for Christian Lacroix Maison, a console table by Valentin Loellmann from Galerie Gosserez,  a "Tulipe" visitor's chair by Pierre Guariche, upholstered with Christian Lacroix tweed fabric and stools by Charlotte Perriand (from the 60's). The home is also a live showcase of artwork - there's 'R.I.P' by Mohamed Bourouissa from Kamel Mennour gallery, "Dommages Collatéraux" by Sophie Calle, from Emmanuel Perrotin gallery, Portrait of a child by Michaël Roy, Alain Gutharc gallery, "Victoire de France" by Raphaël Barontini from Mariane Ibrahim gallery, Chicago and 'Daniel Schook sucking Toe' (1991) by Peter Hujar. These artscapes extend to the dining area, which is decked stunningly in porcelain collections, glassware, Christofle cutlery and napkins from Maison de Vacances.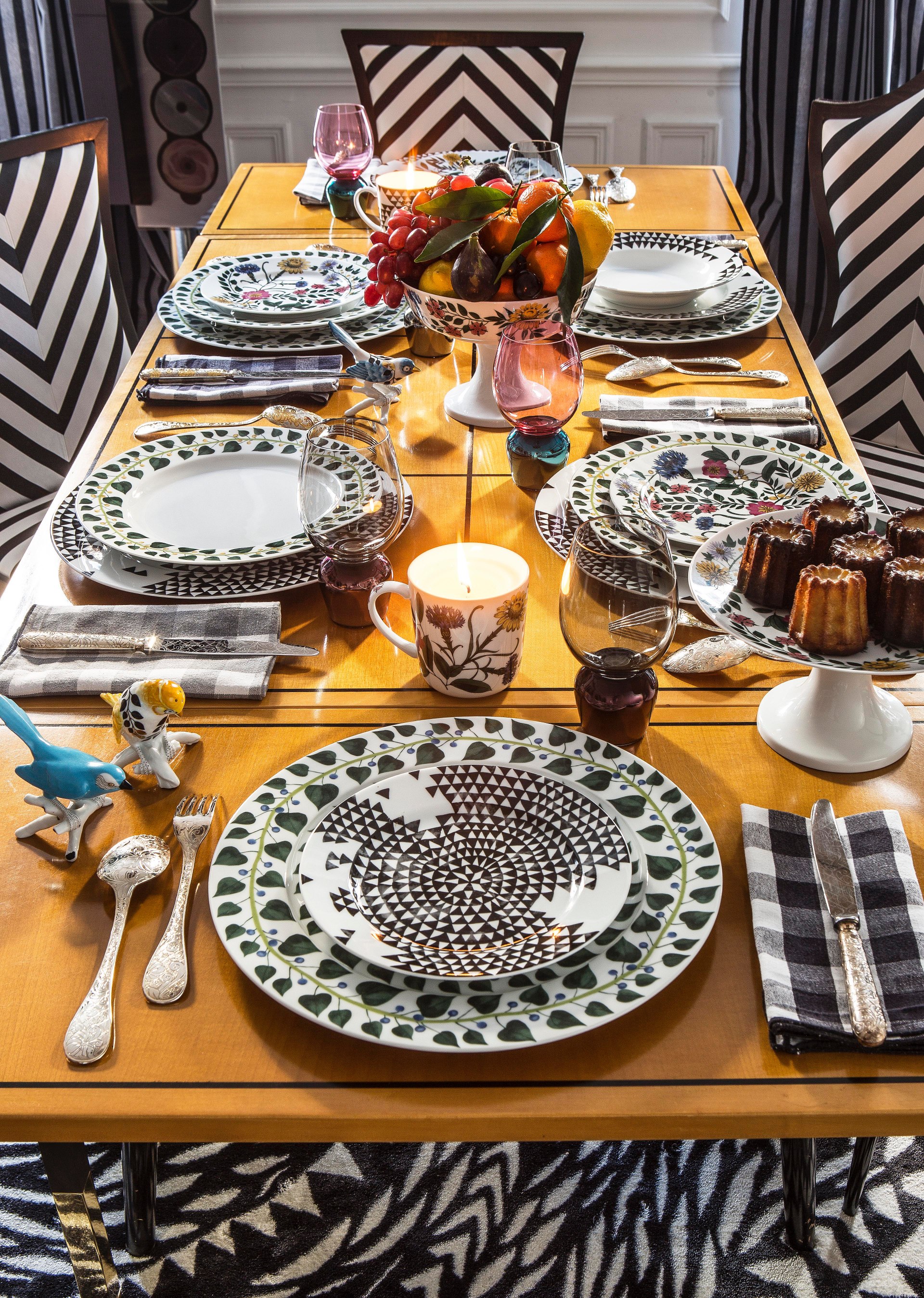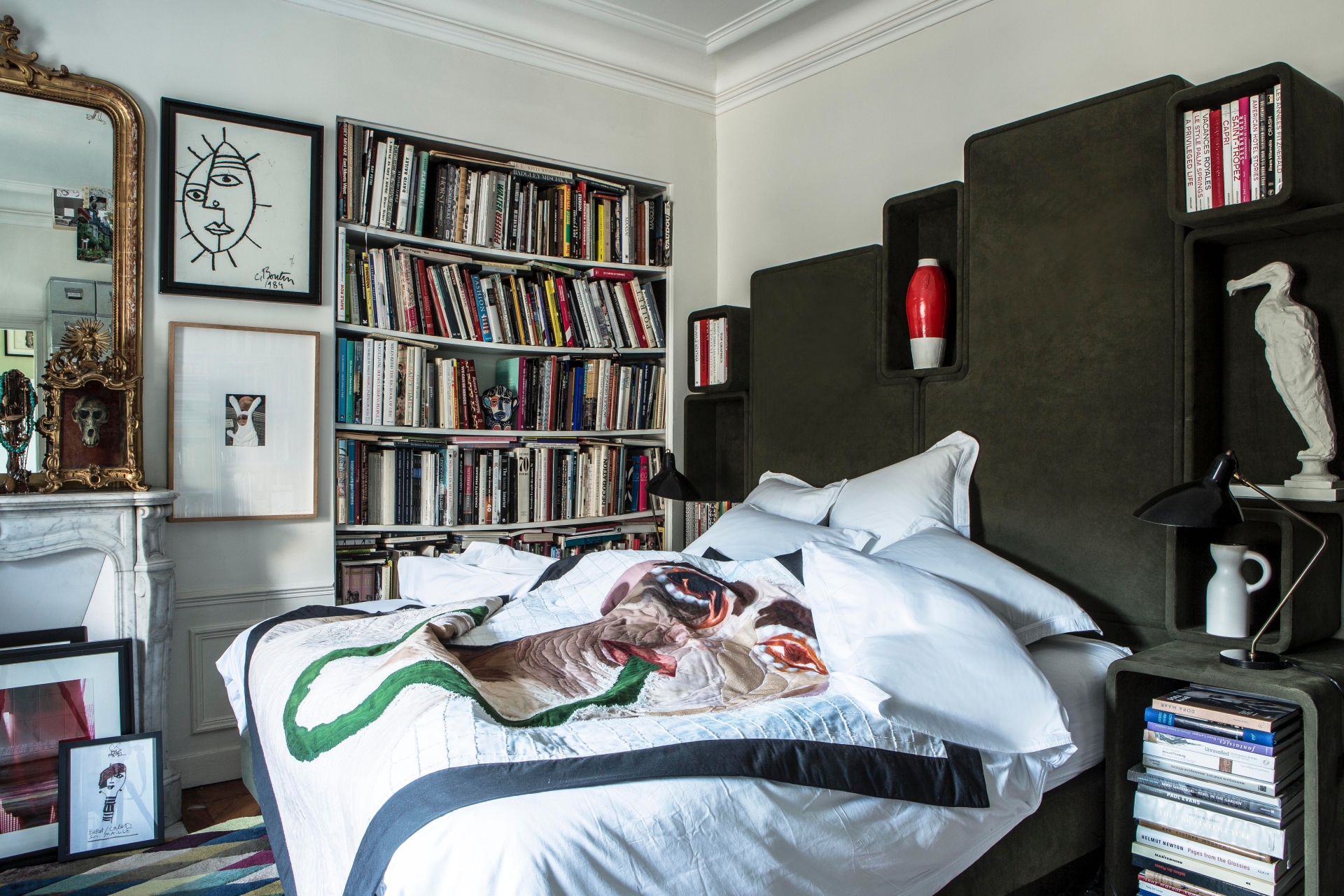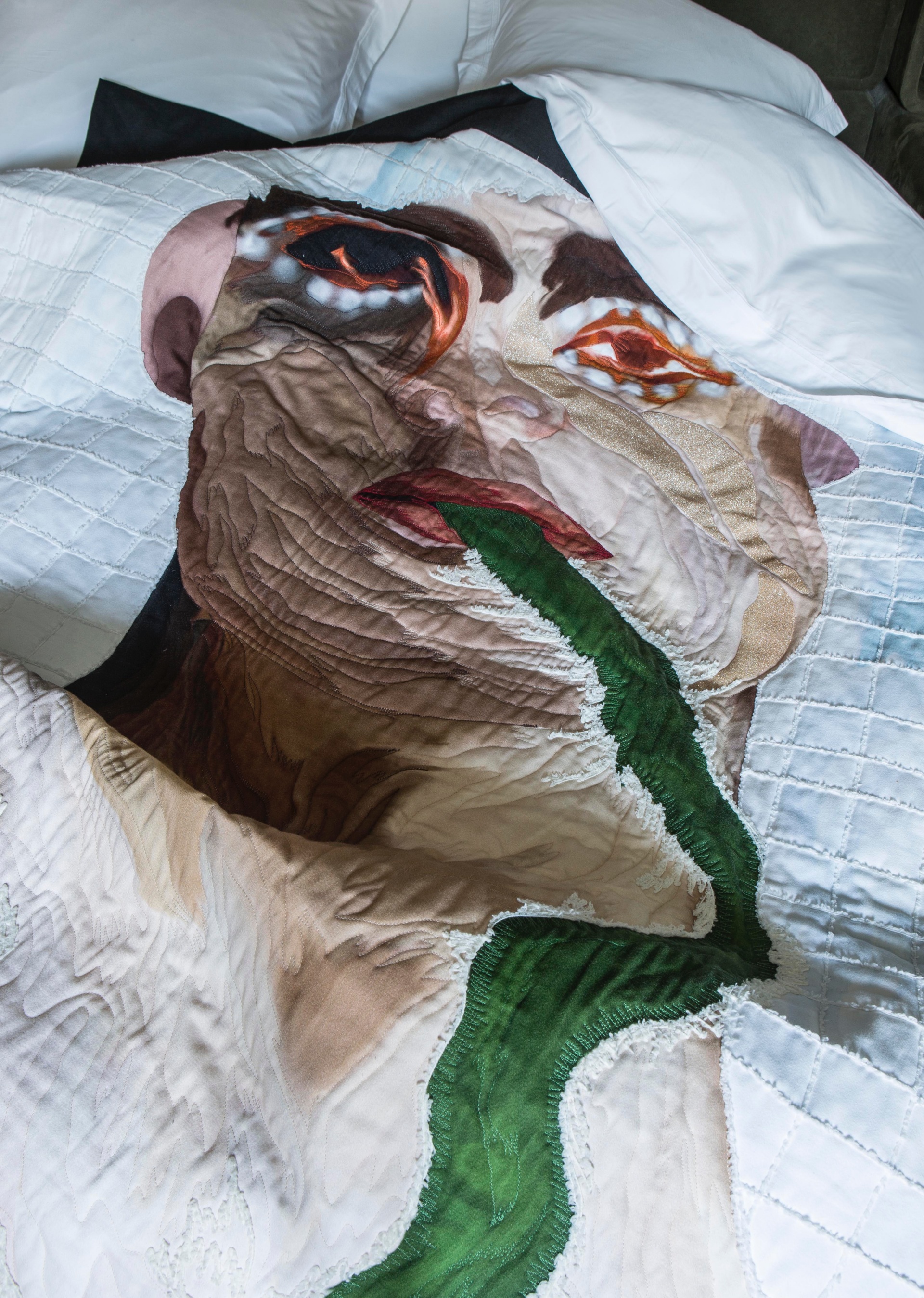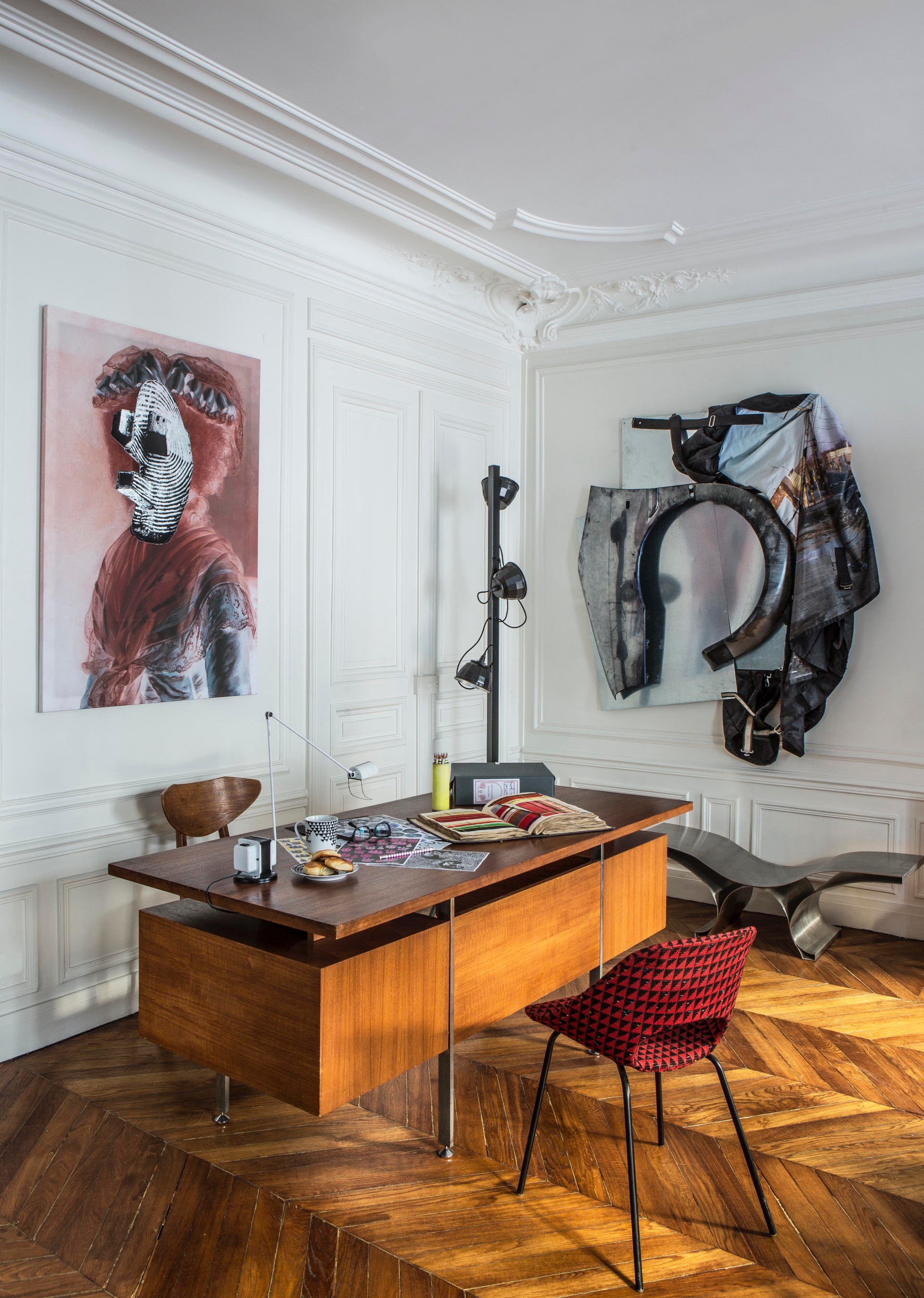 Everywhere you look, there's a story that intrigues. This abode is rich, flamboyant and multifunctional to cater to Walckhoff and Ferrero's lifestyle - it offers the best of inspiration when they are working and unwinding at home or hosting clients and brainstorming the next big concept.