Interior architect and designer Louis Denavaut works on diverse projects: shops, offices and private homes, fueled by artistic flair, a non-conformist vision and a keen curiosity. Denavaut flourished in the contemporary art world before turning to design and architecture - this powerful experience still influences everything he does today when designing his various projects. Trained at the École Camondo, where he learned to transform a multifaceted approach into a strength, Denavaut developed his own unique aesthetic vocabulary, with an ability to work on any scale and scope.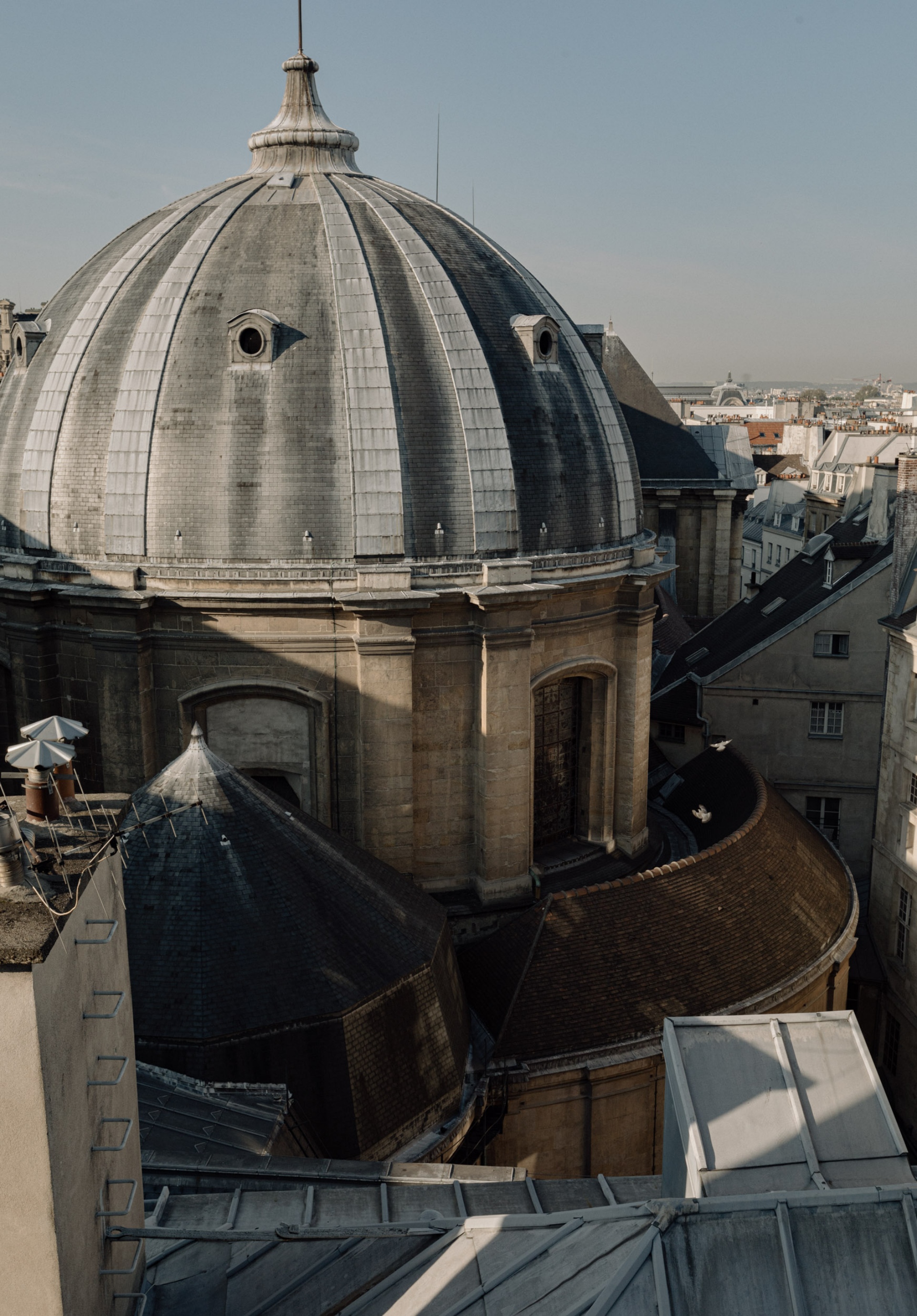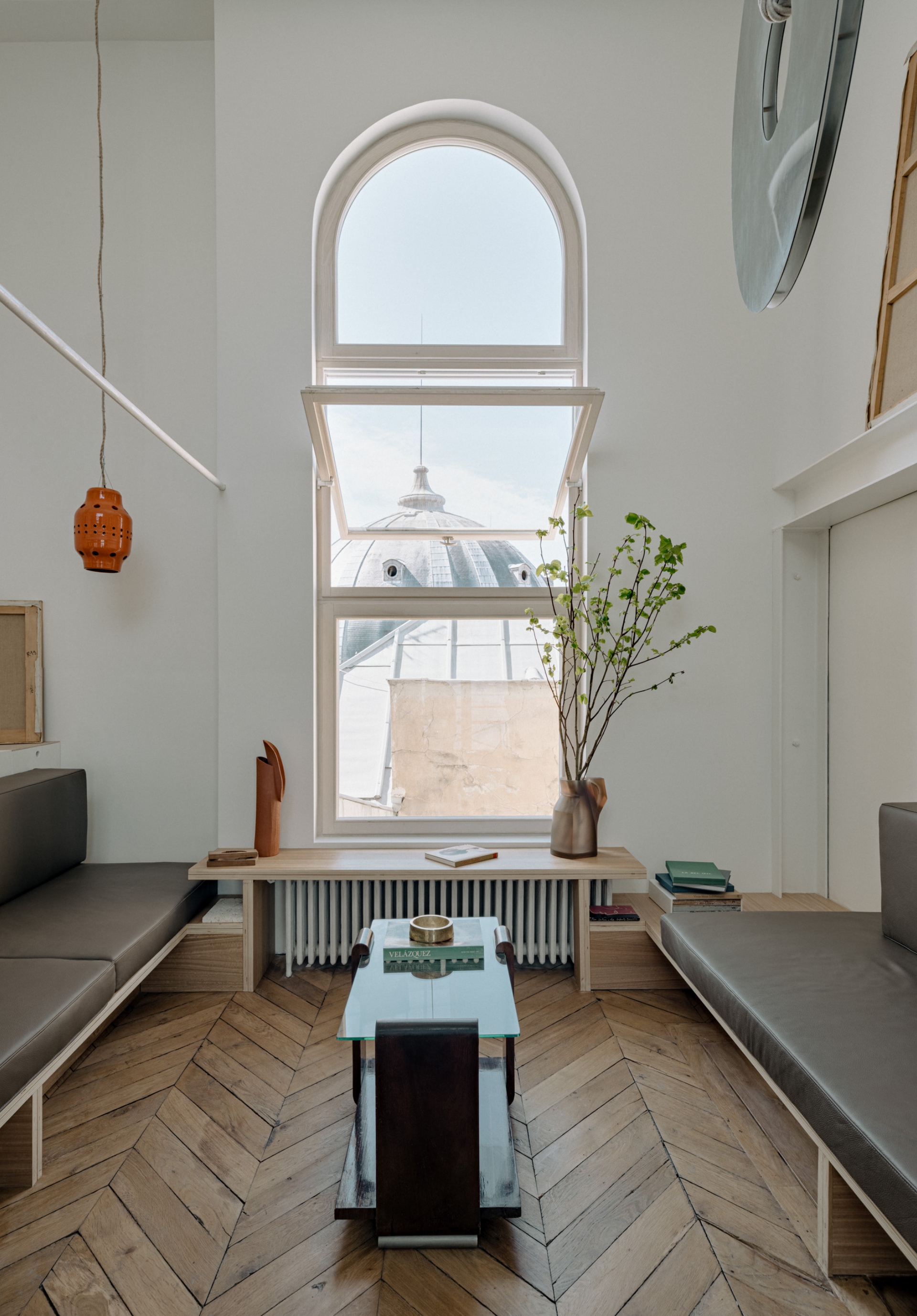 After designing luxury cosmetics shops in major Asian cities, Denavaut started to work on office design, notably as a consultant for Louis Vuitton and by designing furniture for the HEC school. He created his own architecture and design firm in 2018. Designing objects plays a crucial role in his approach to space; he draws a lot, whether for his own work or for his public and private interior design projects. His various projects illustrate the balance between technique and aesthetics; Denavaut guides his clients toward an unexpected yet striking world, while working to achieve the perfect rhythm of a space, prioritizing the necessary elements. He identifies with the radical and efficient approach of the Belgian school, best represented by KGDVS and DVVT, as well as in the work of Alvaar Alto, one of his major inspirations. Denavaut likes to start with a clear-cut observation, distorting it slightly to create a new purpose—it's his way of seeing interior architecture as an artistic act.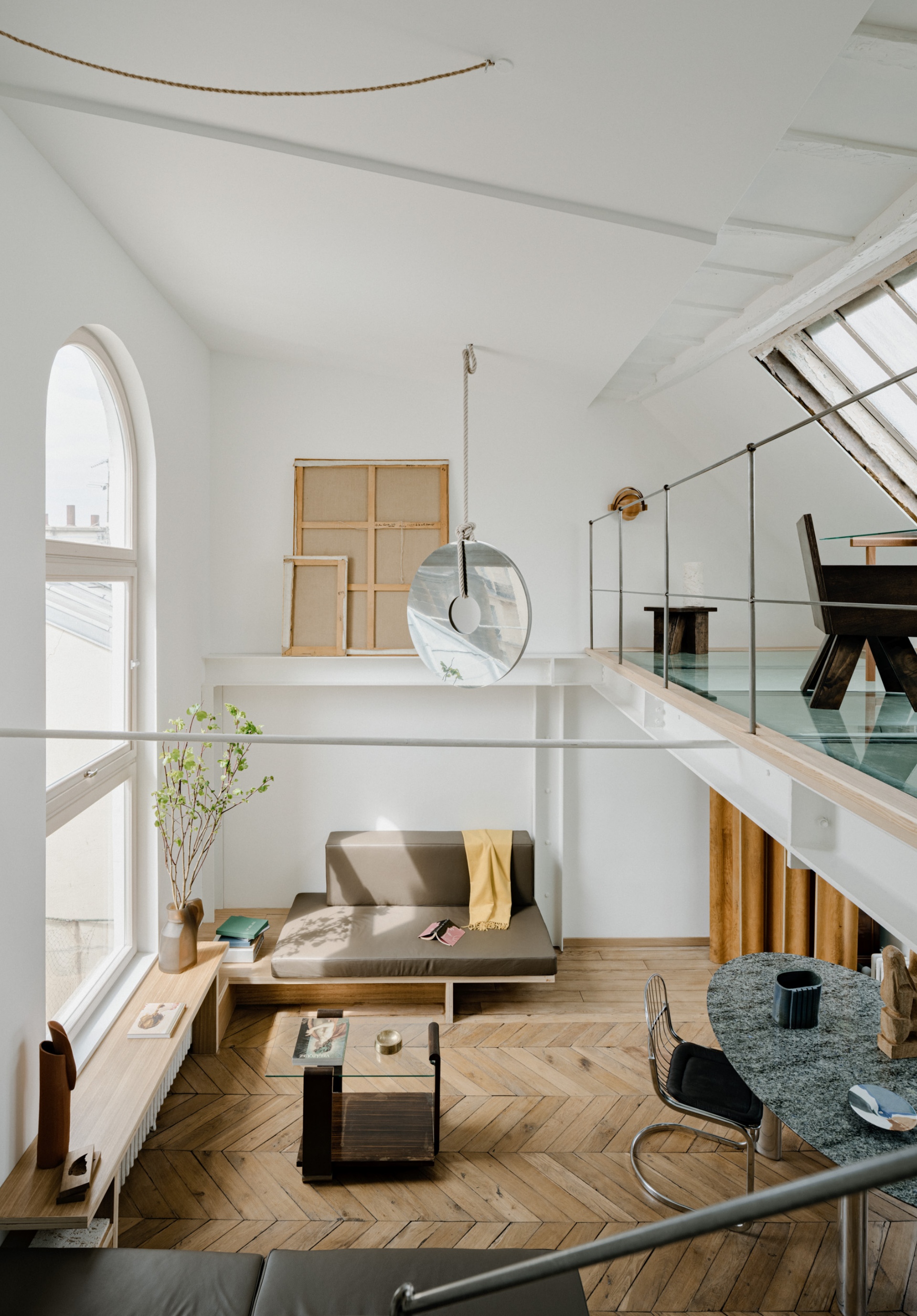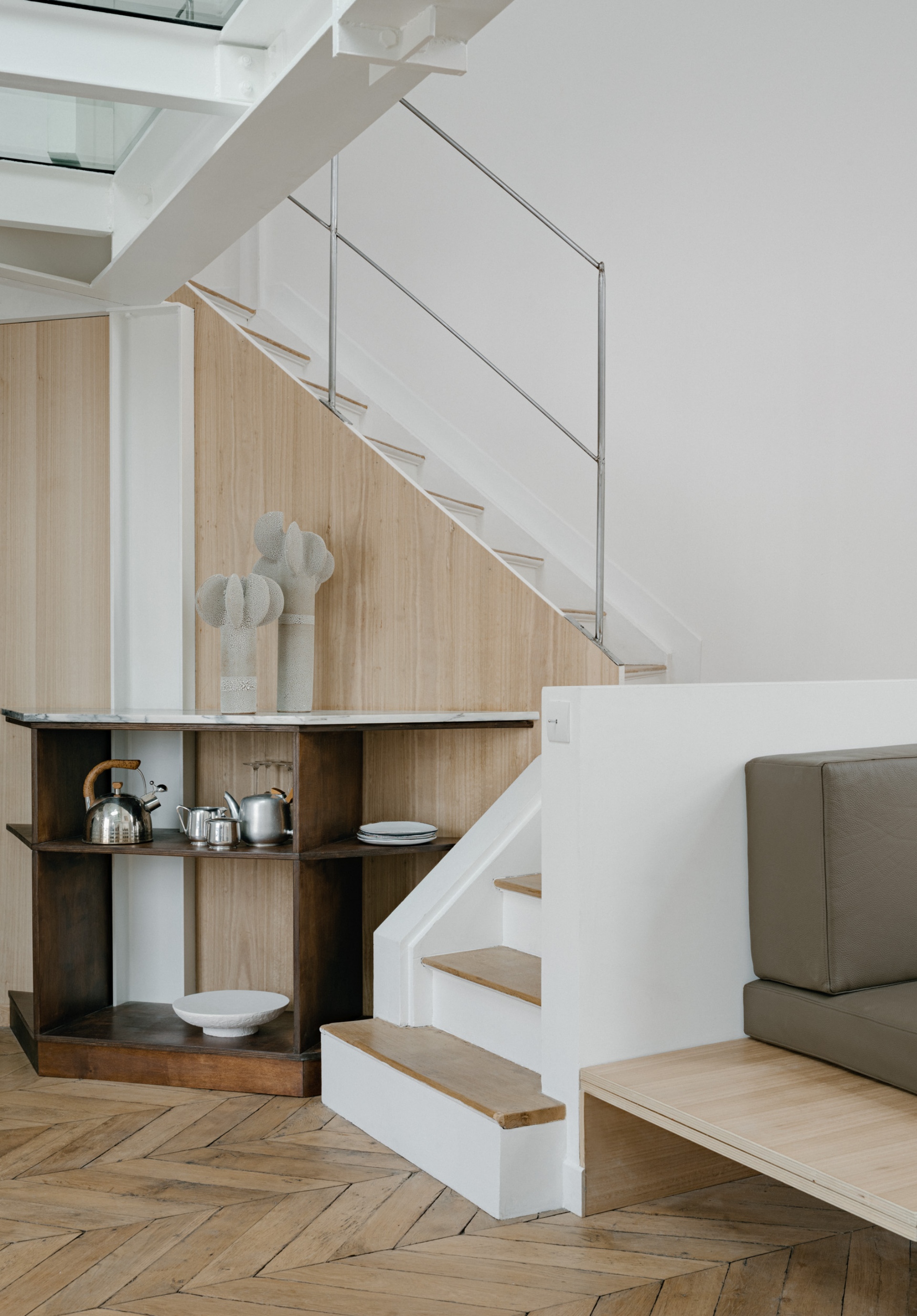 In this unique project - the duplex home of two artists, Denavaut made the most of the locale with its glorious panoramas. The living room, flooded with light from a spectacular round window facing the Saint Roch church, has a 1970s Italian table and a custom-designed banquette made from panels of bleached oak with leather cushions.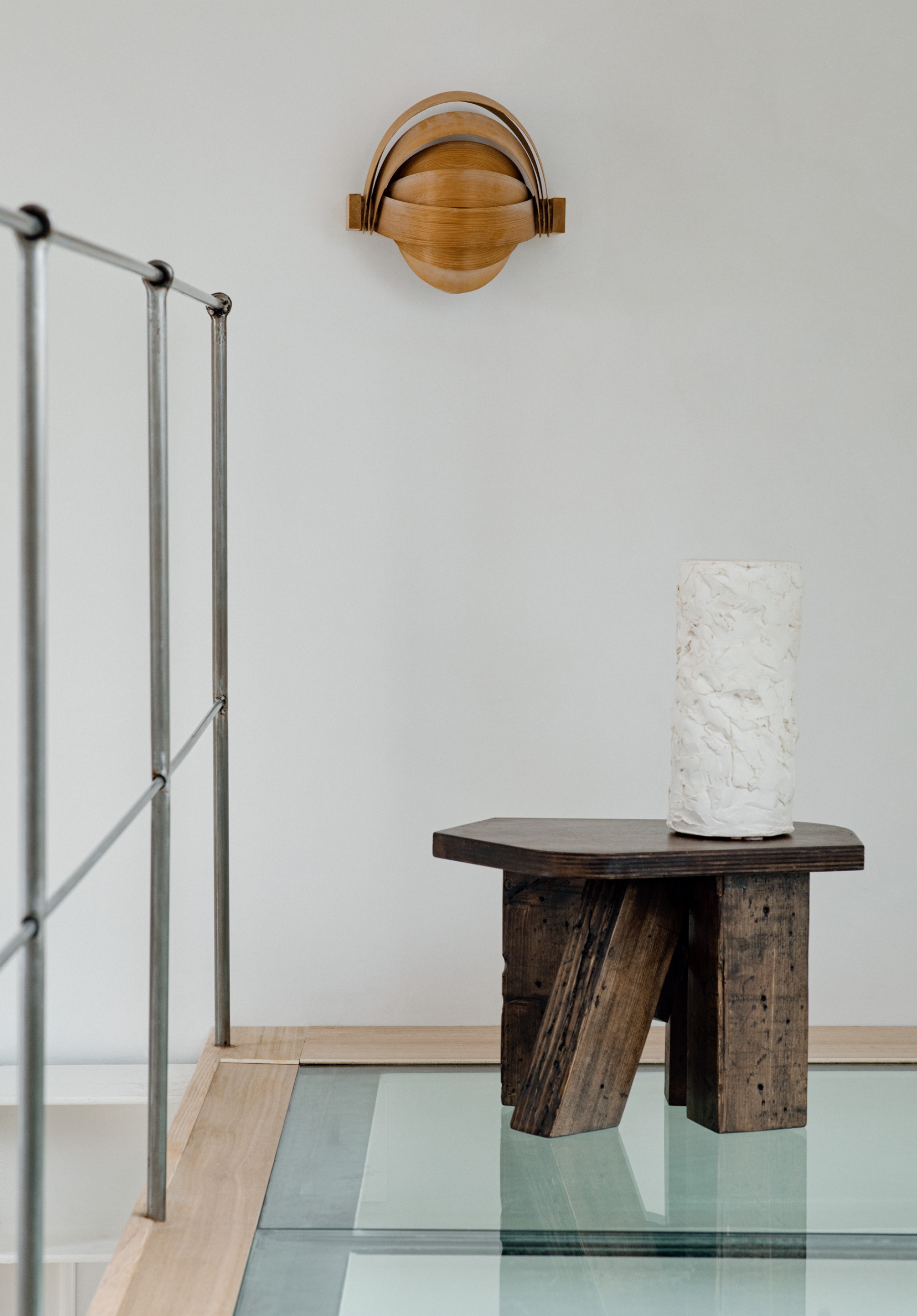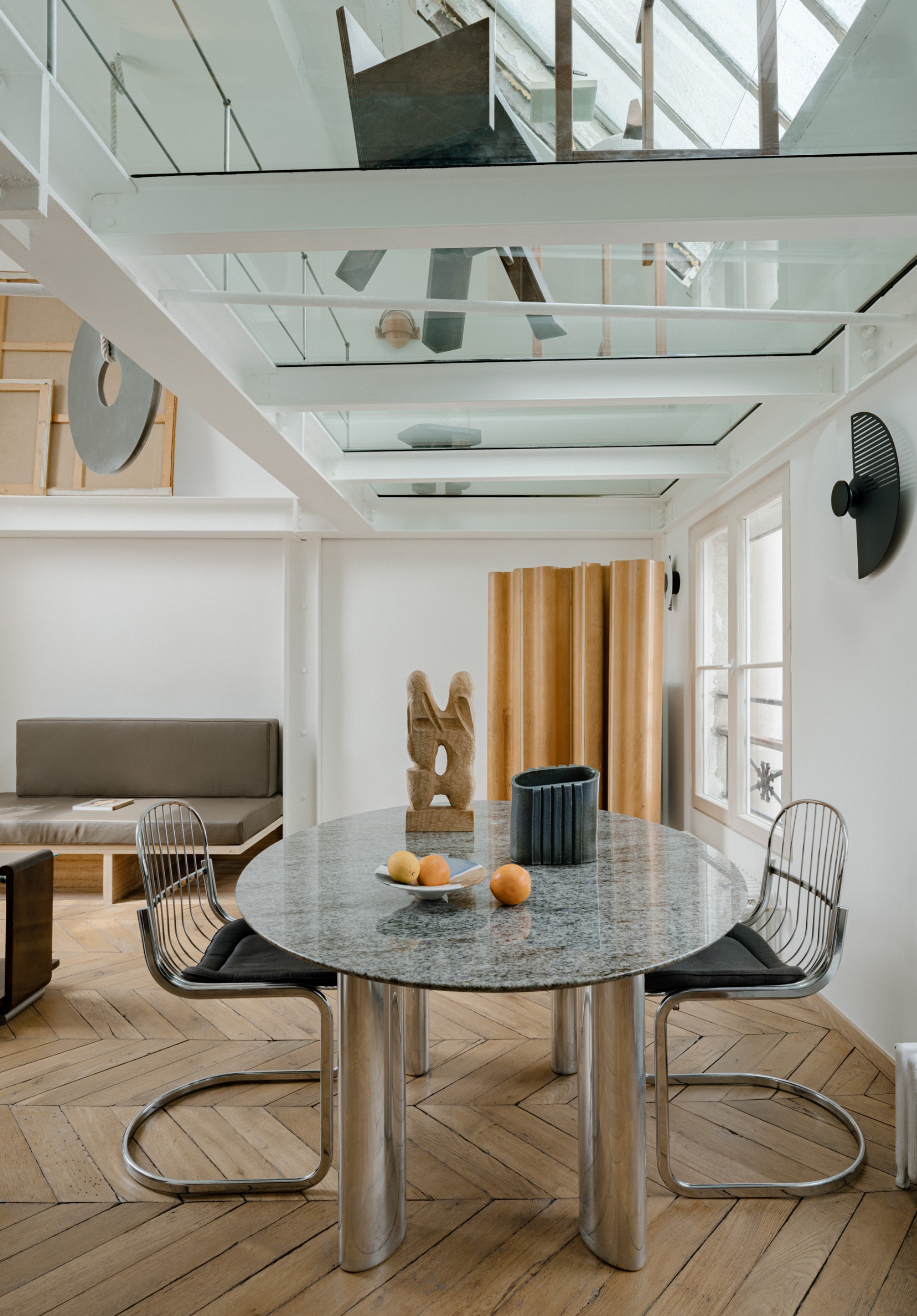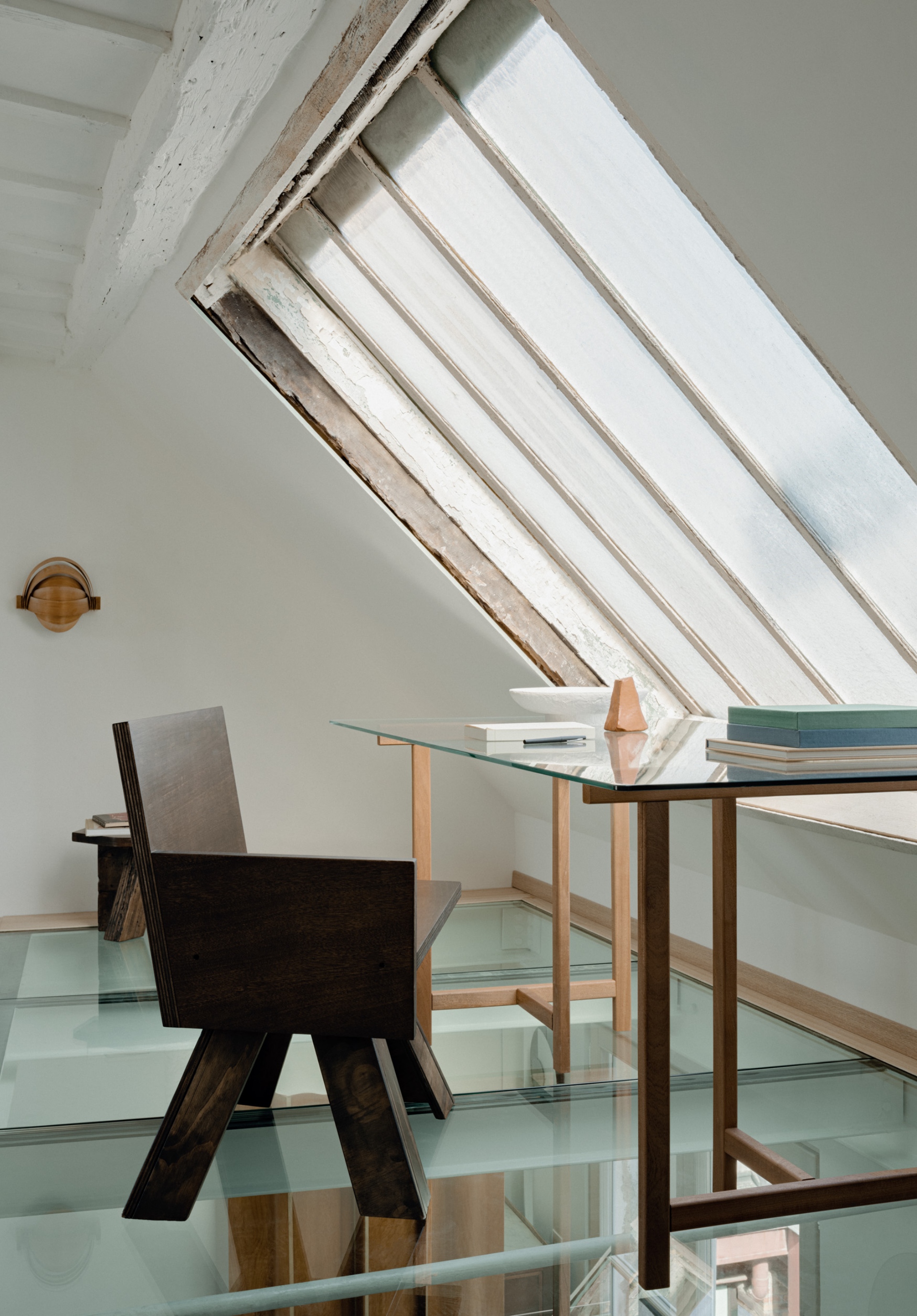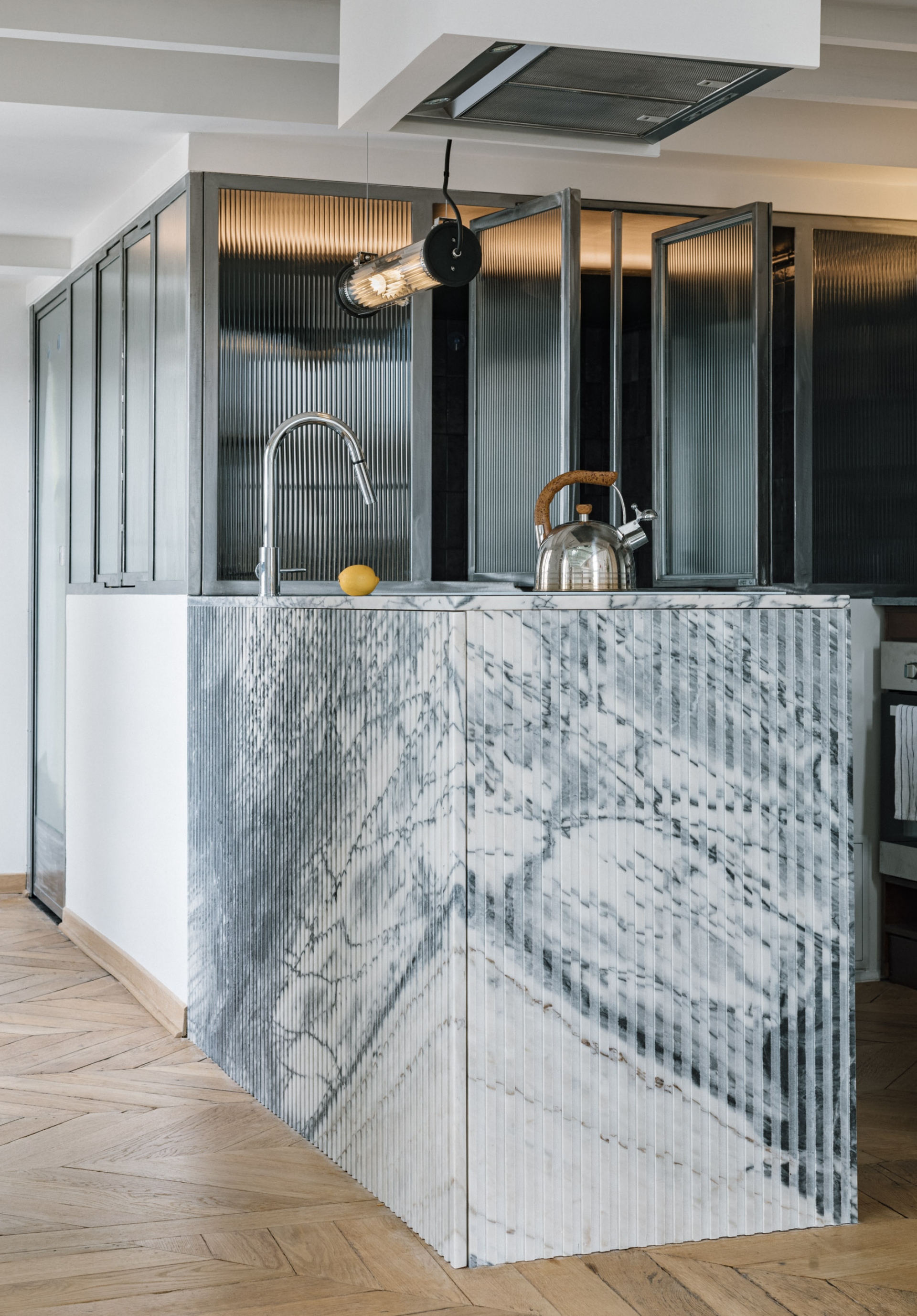 Above this living room is a white steel mezzanine with a glass floor and a large bleached oak-frame window. The railing was inspired from vintage ocean liners, with sanded and varnished steel eyelets. The open kitchen features an island made of veined Pele de Tigre marble from Portugal, shelves of brushed stainless steel and an Okoume cabinet tinted with walnut stain.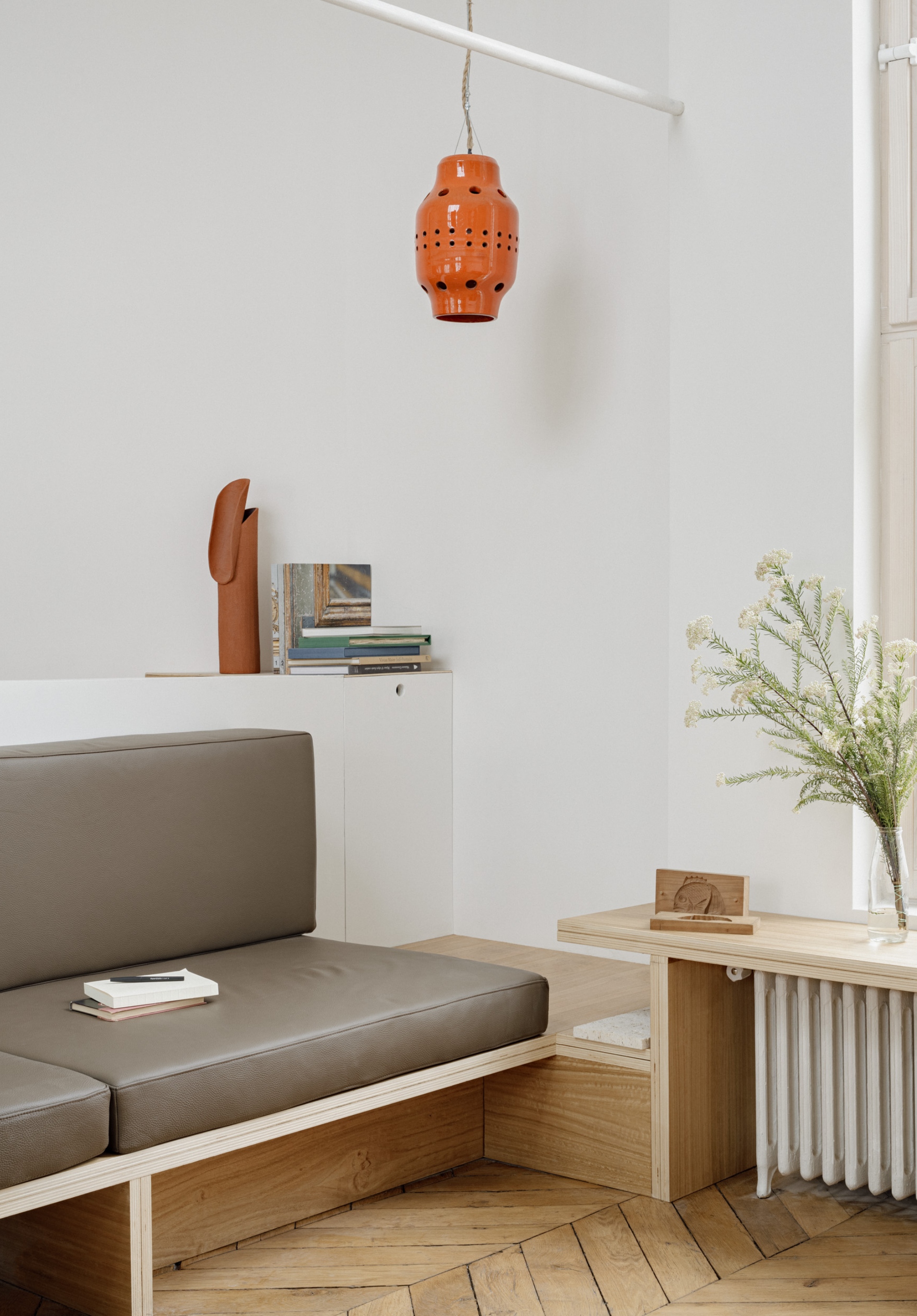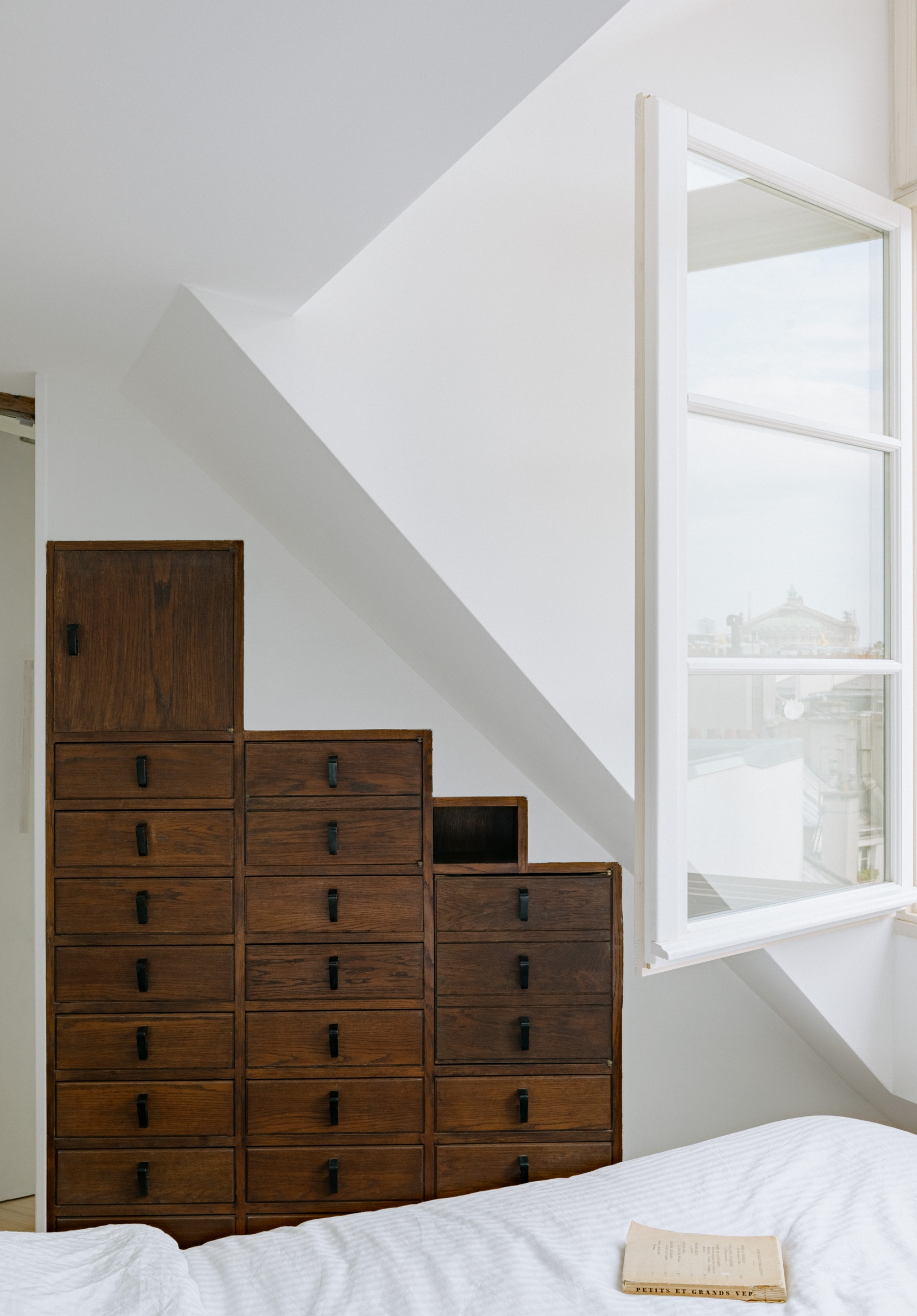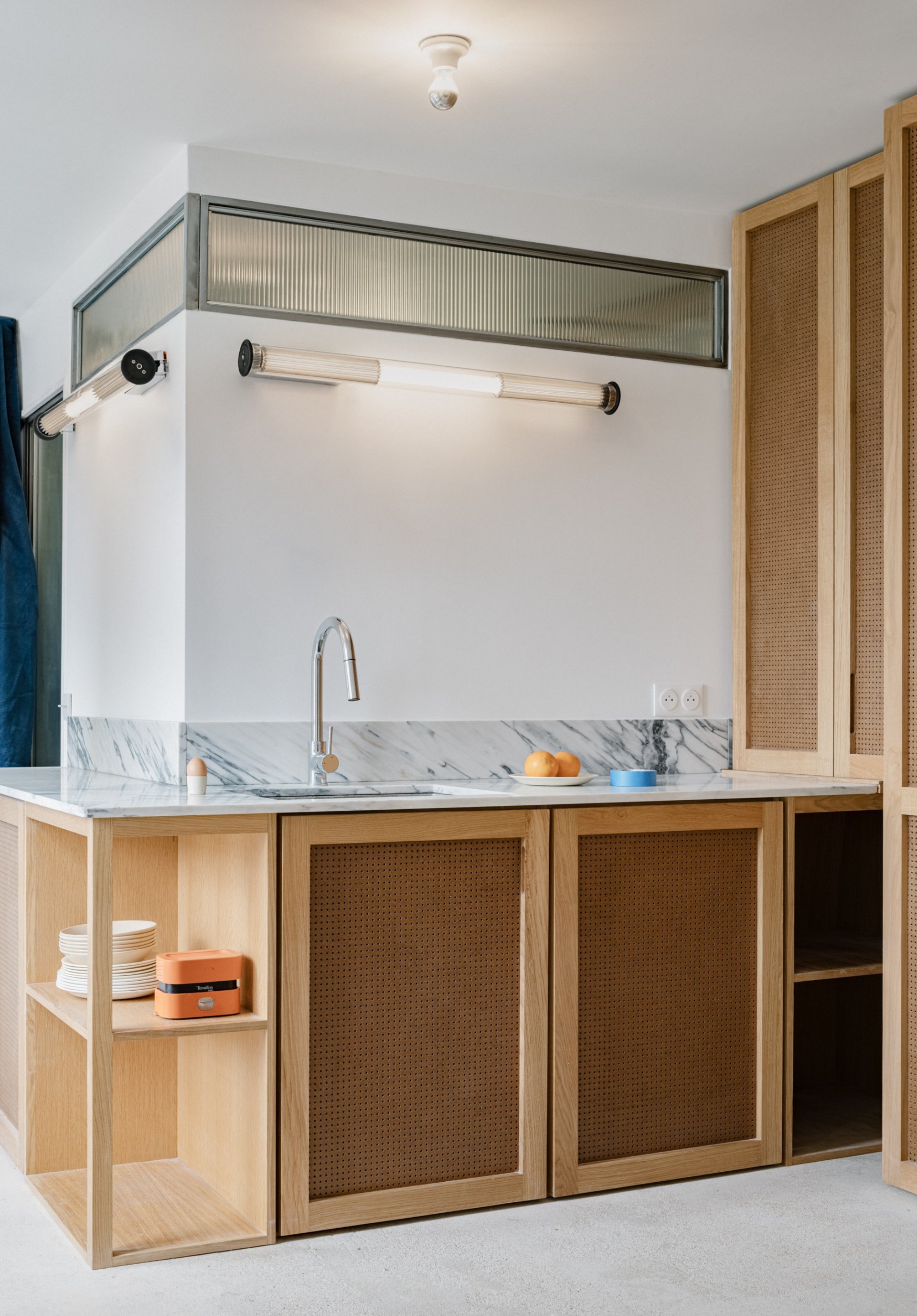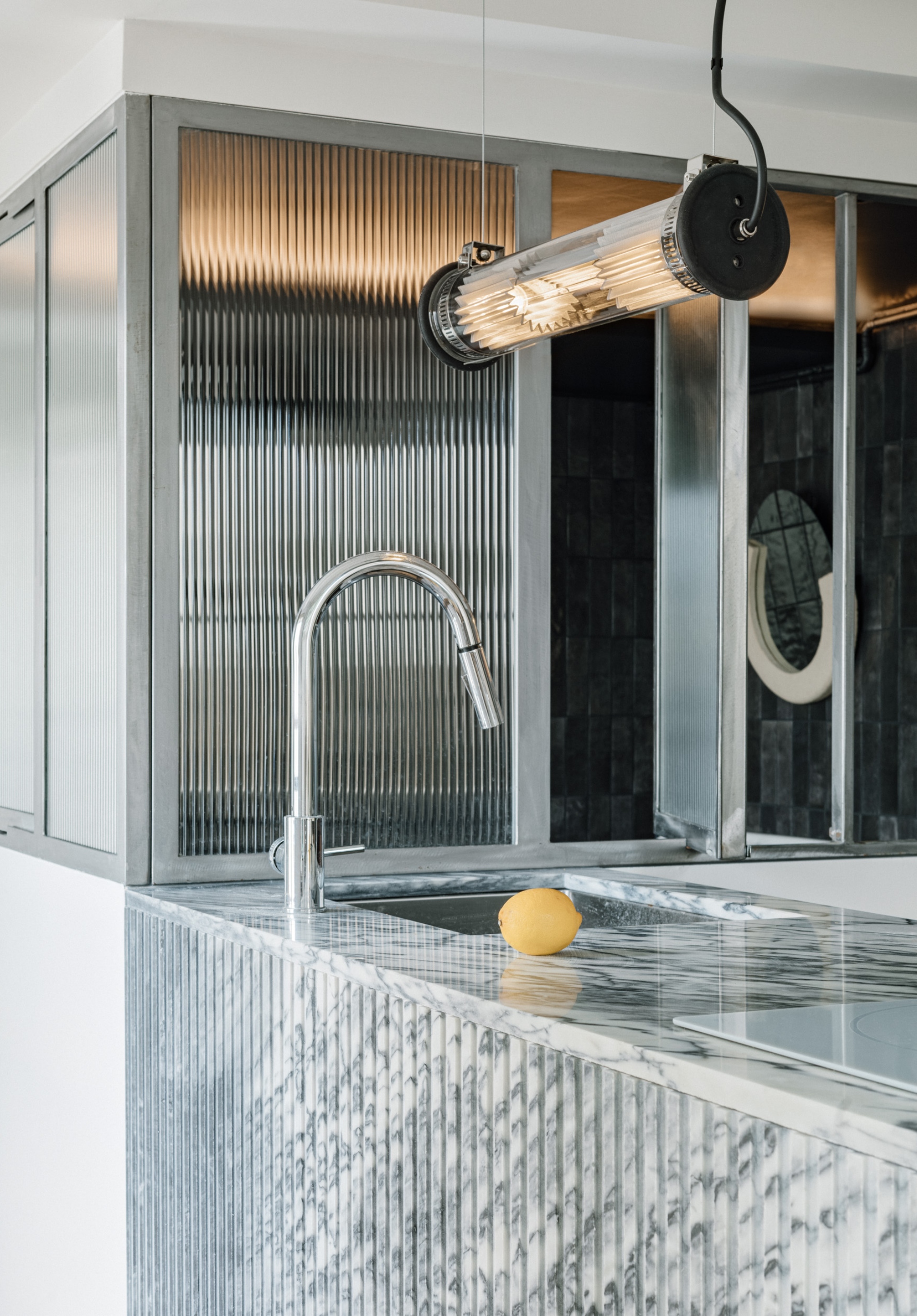 No details are spared, even in the bathroom. Tiled entirely in black zellige, the bathroom is fitted with an original Art Deco sink and a deep, custom-designed bathtub. And in the bedrooms above, the designer ensures this tranquil space is beautifully adorned with a custom-made stained oak walk-in closet and a bed opposite a window facing the Opéra Garnier.