These formative years gave Emmanuelle Simon the opportunity to work on prestigious projects all around the globe, building experience in designing both public projects and private homes. After setting up her own agency in 2017, she won the Public's Prize at the Design Parade in Toulon with her La Chambre sur l'eau (Bedroom on the Water) project, and presented the Rakù-Yaki cabinet-bar at Révélations at the Grand Palais. She is currently expanding the range with a collection of exceptional furniture and lighting. At the beginning of the year, Simon designed the first Paris base of the Franco-Japanese brand Evidens de Beauté, while also working on several private apartments in Paris and Val d'Isère. Emmanuelle applies a global vision to her projects, from the architecture to individual objects.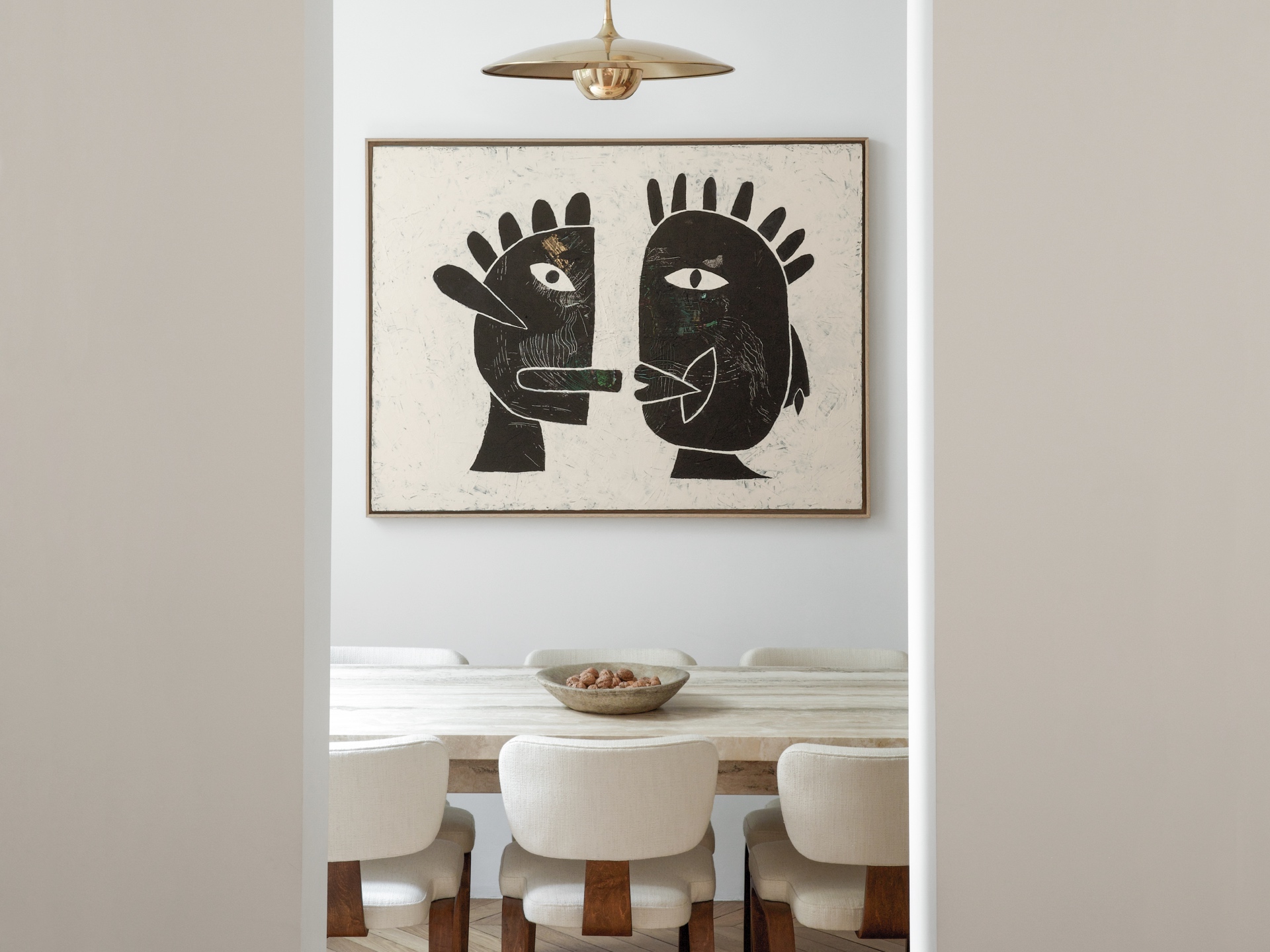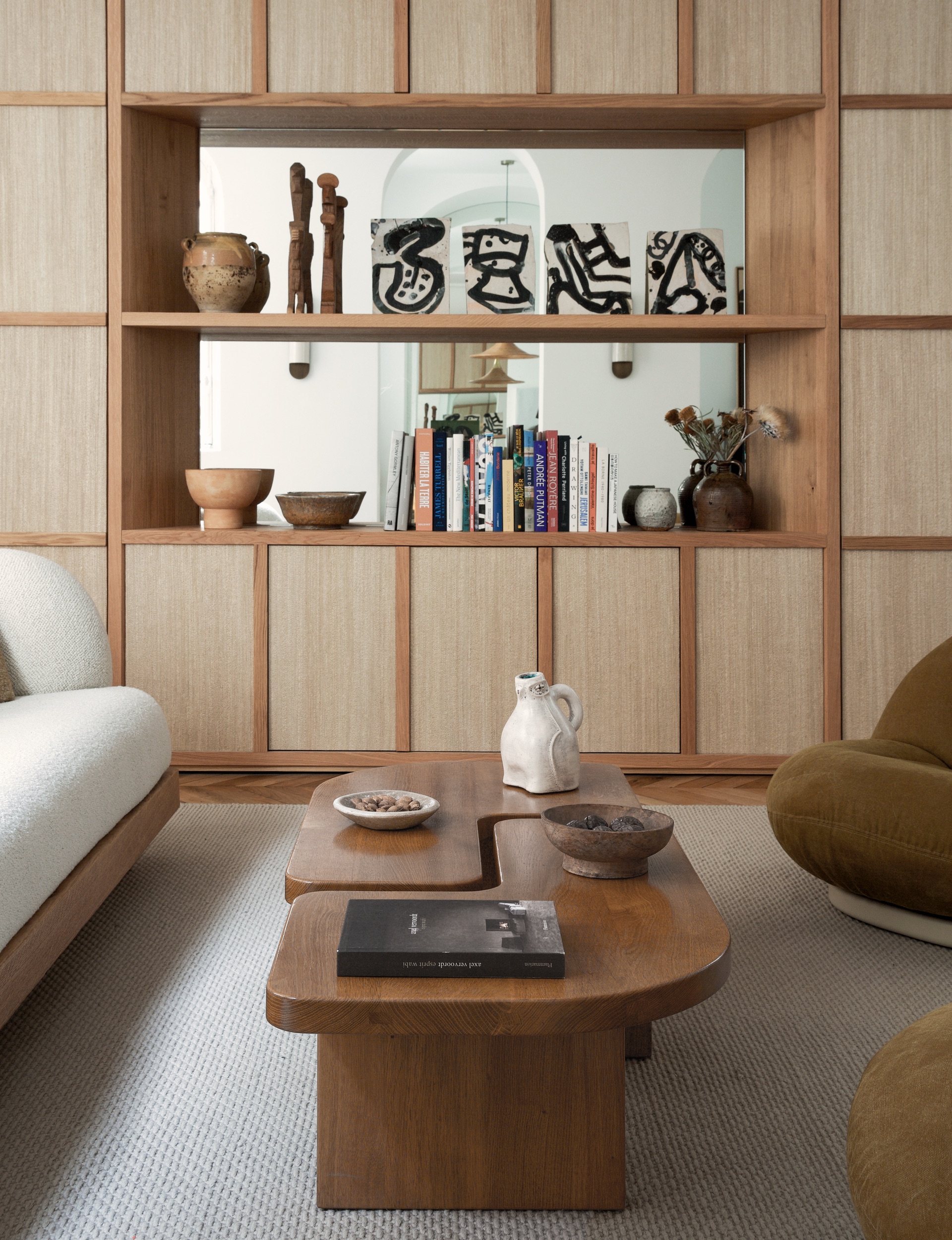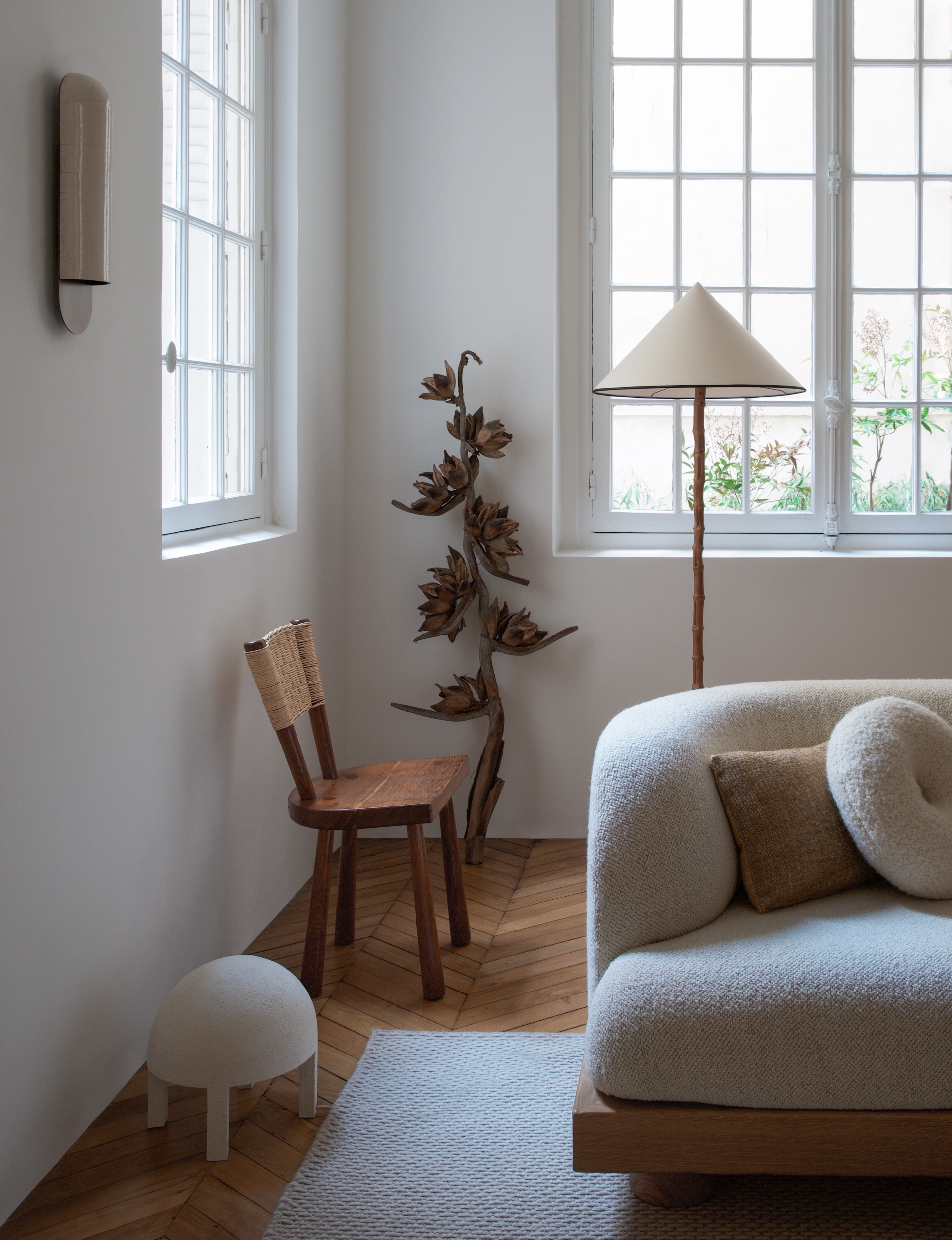 A recent example is the Appartement Commandant, a flat in the centre of Saint Germain, Paris, which is a true haven due to its design. It's an elegant, sober and relaxing atmosphere all at once that the designer set out to create, which was achieved through architectural work and rounded pieces of furnishings.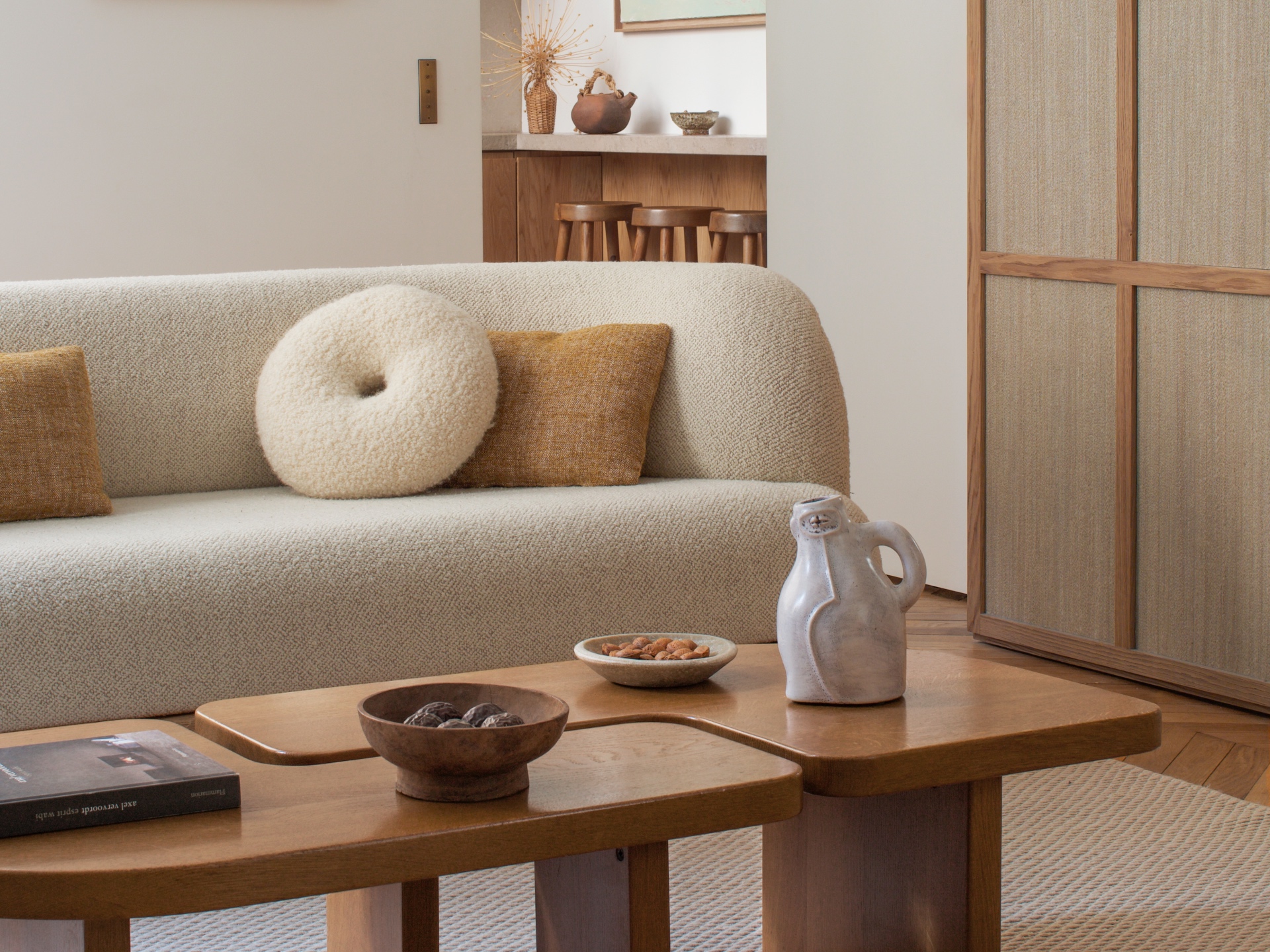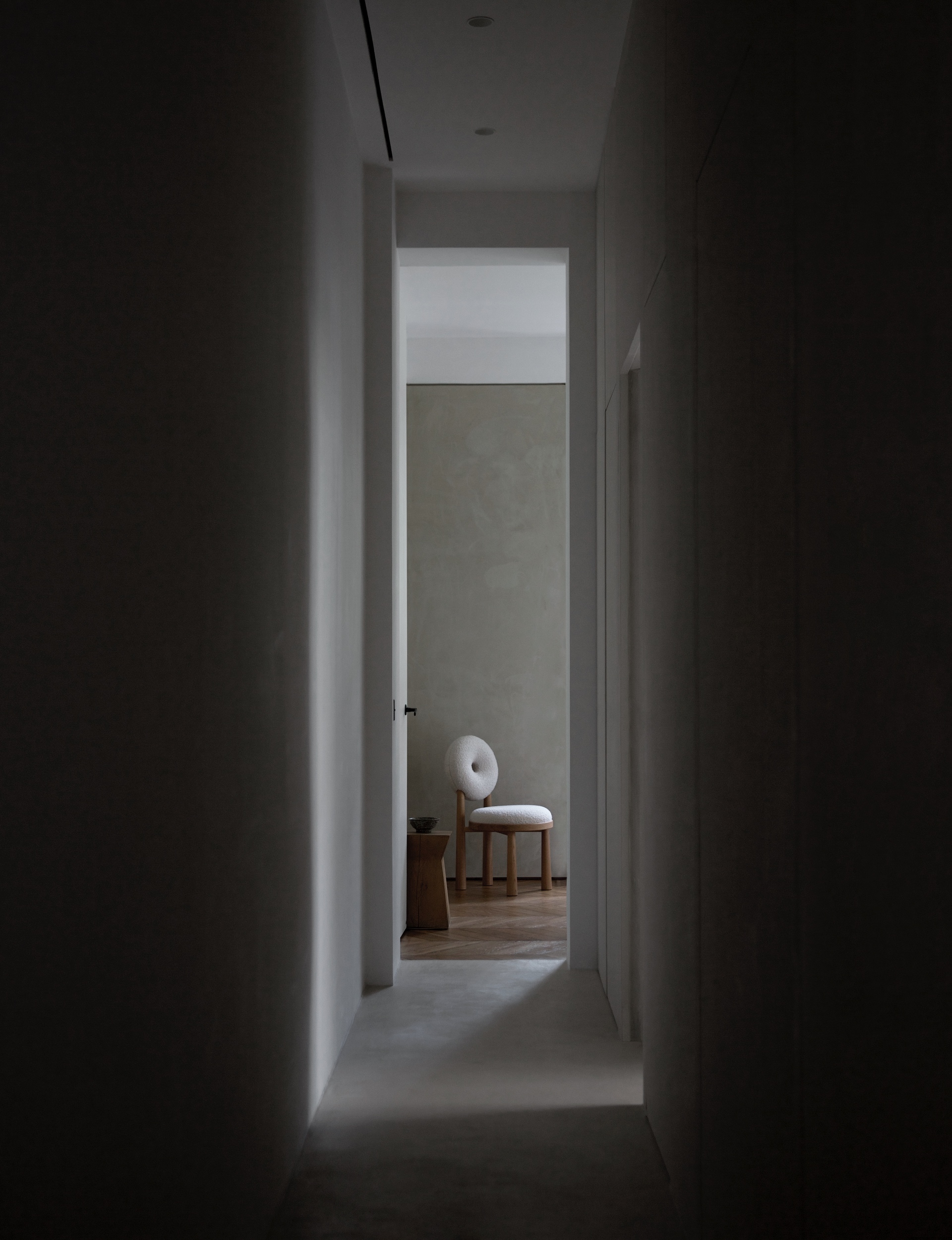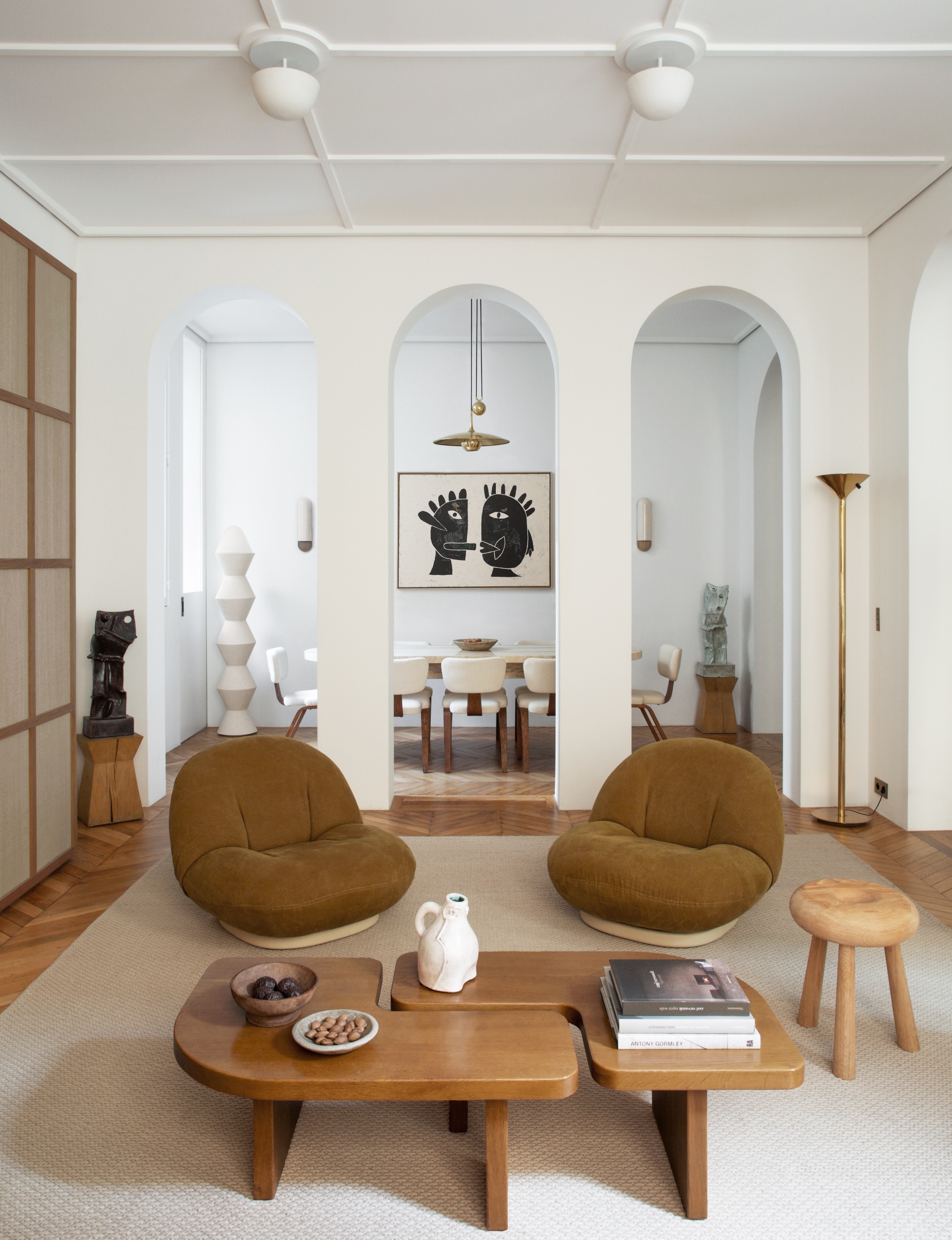 At the heart of the house is the living room, with its interconnected spaces, where the curation of furnishings and accessories is on point - a thoughtful assemblage of furniture, lighting and artwork from various periods. Highlights in the home include the rounded armchairs and ottomans by Collection SPLIT and the Jellyfish lamps by Simon for Théorème Editions, the Raku-Yaki wall lamp and the Raku-Yaki cabinet-bar, sculptural ceramics by Michel Lanos, side tables by Christian Liagre and Tapis Kilim Design carpets by Moodz.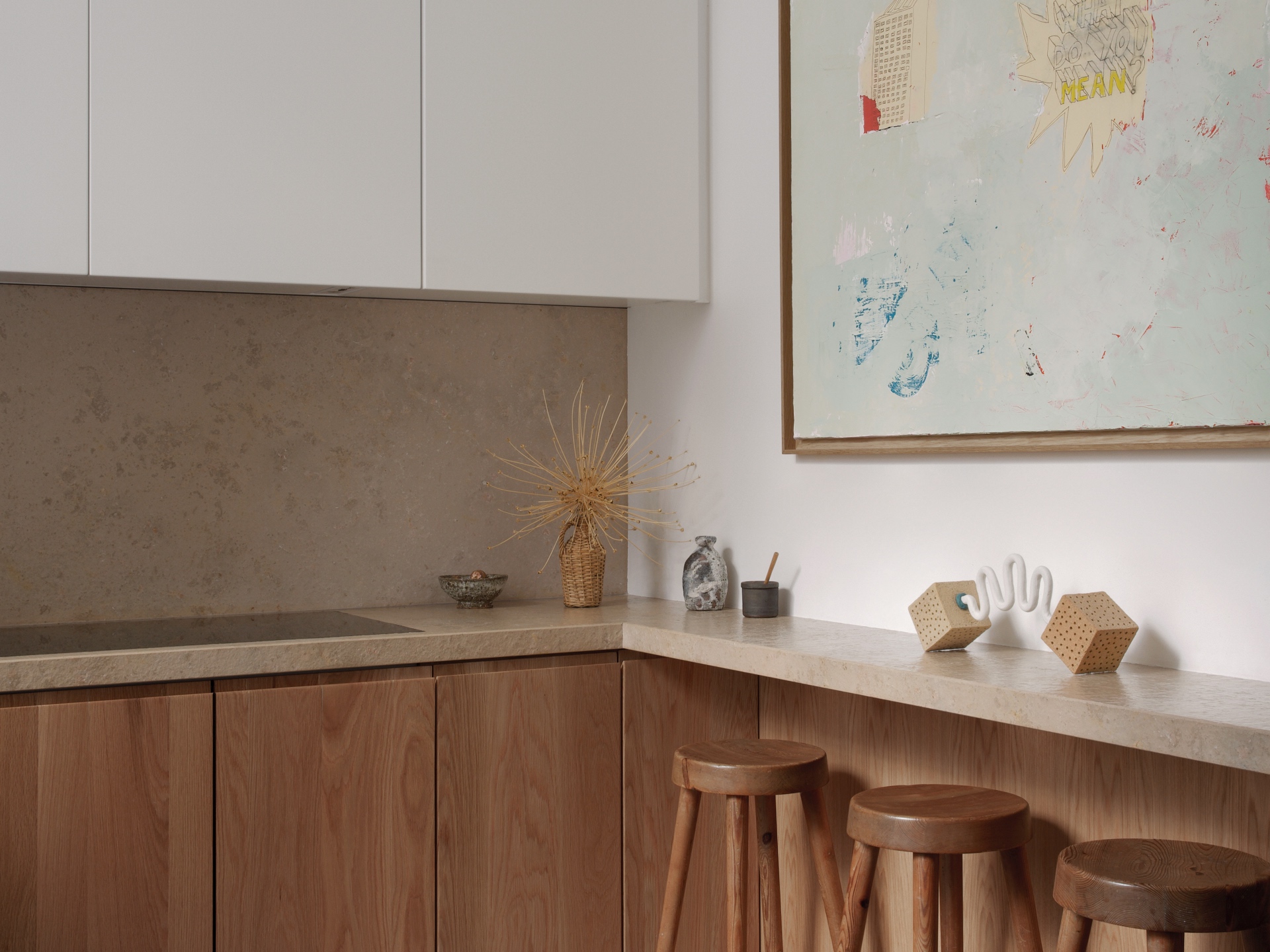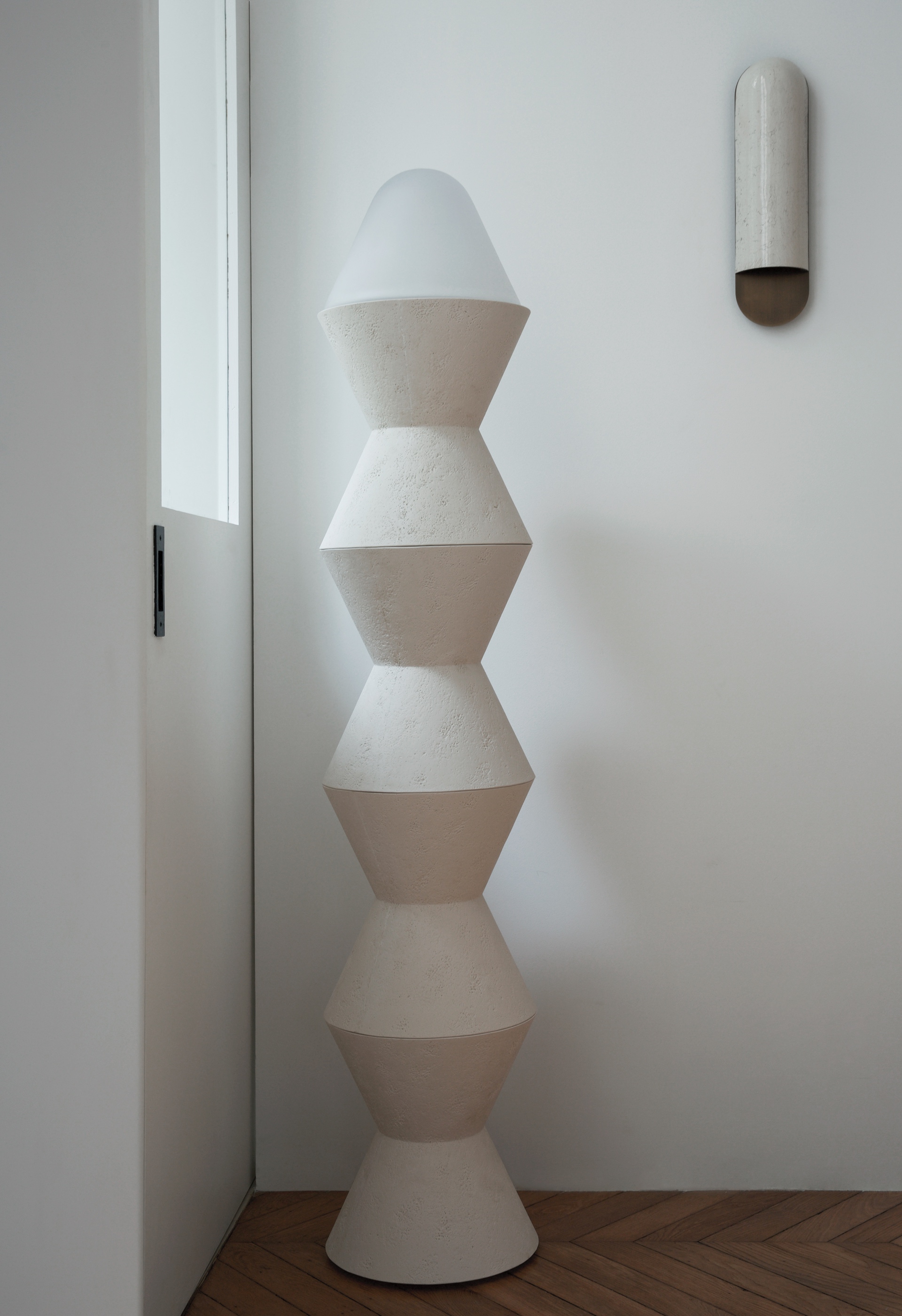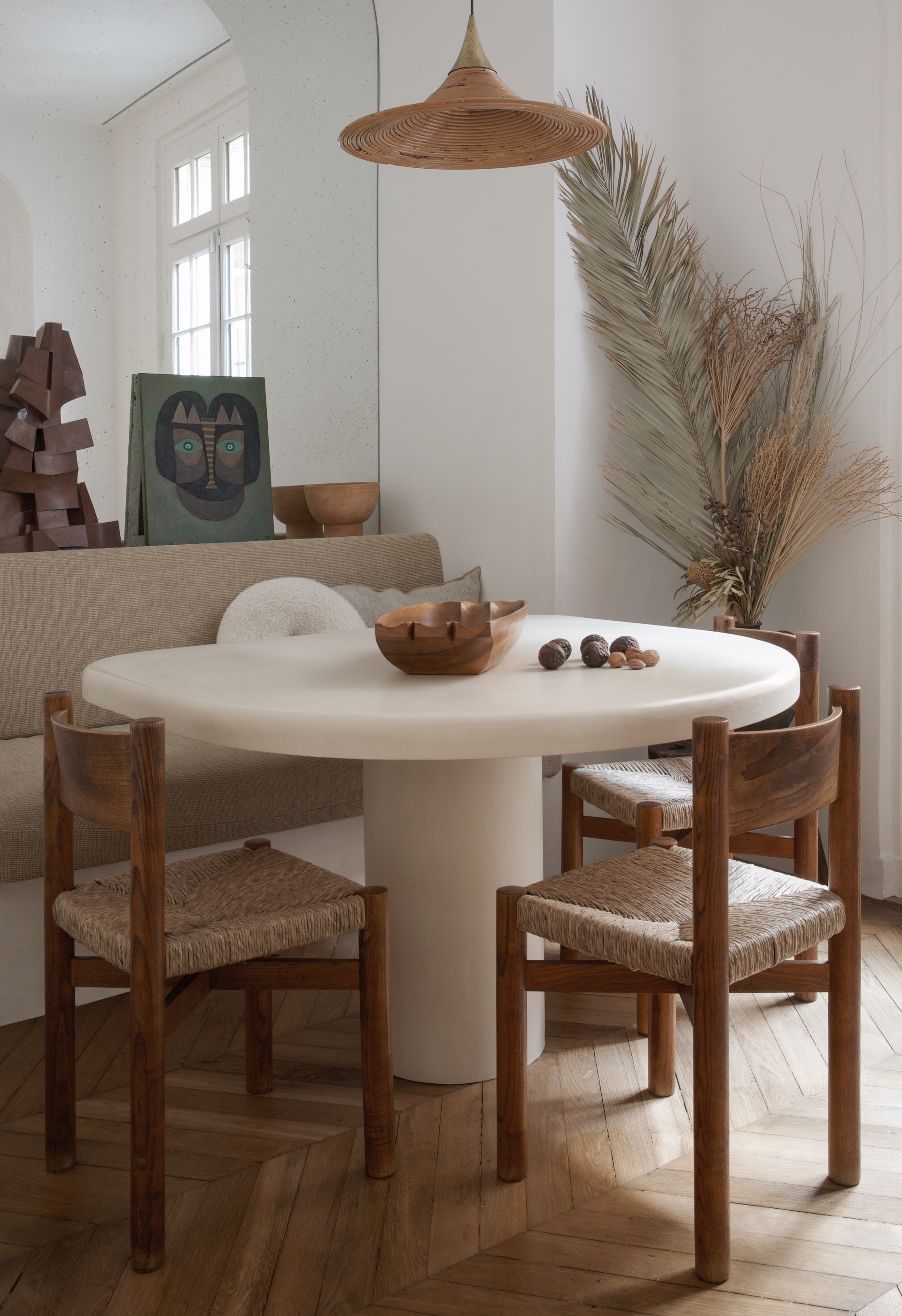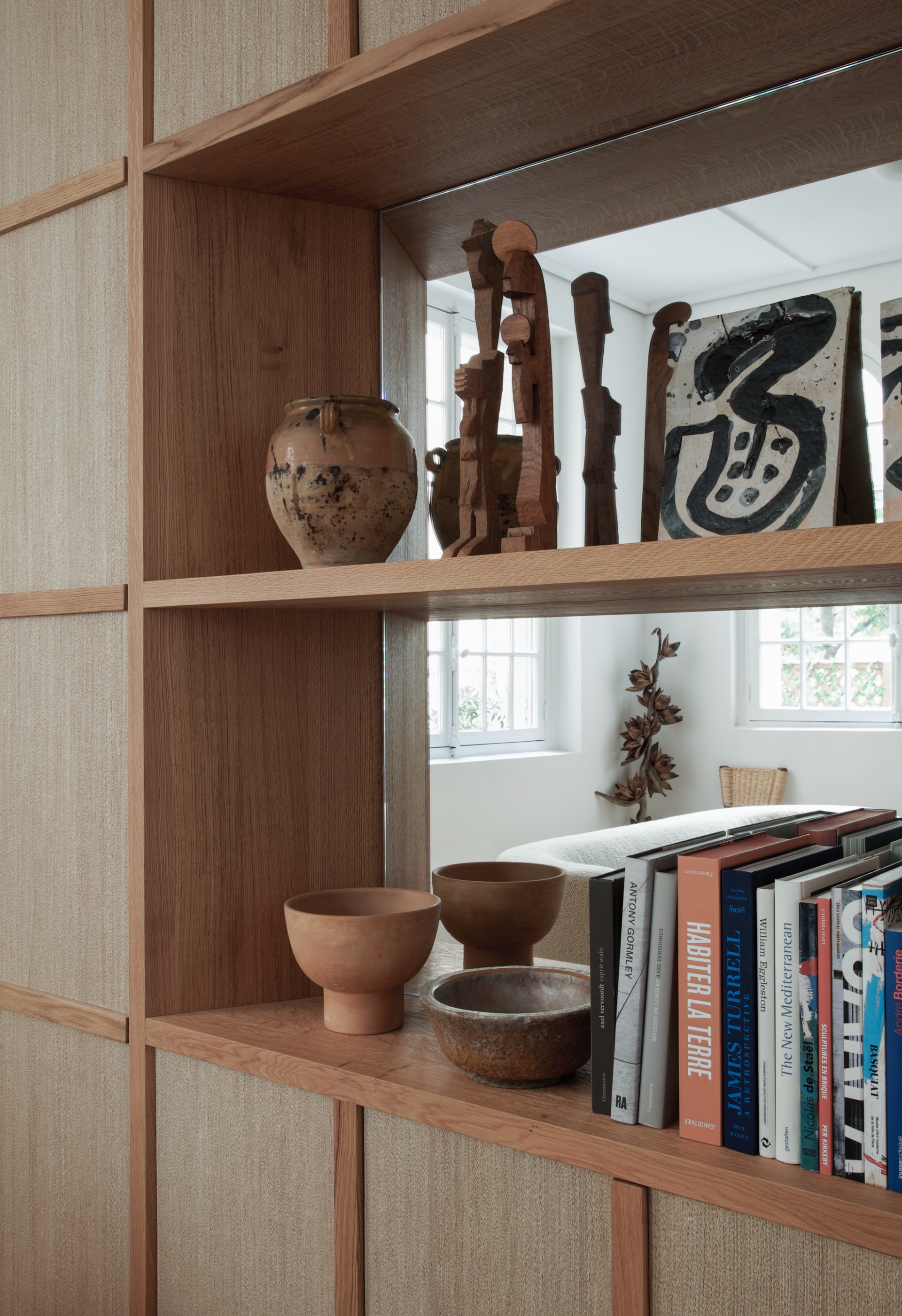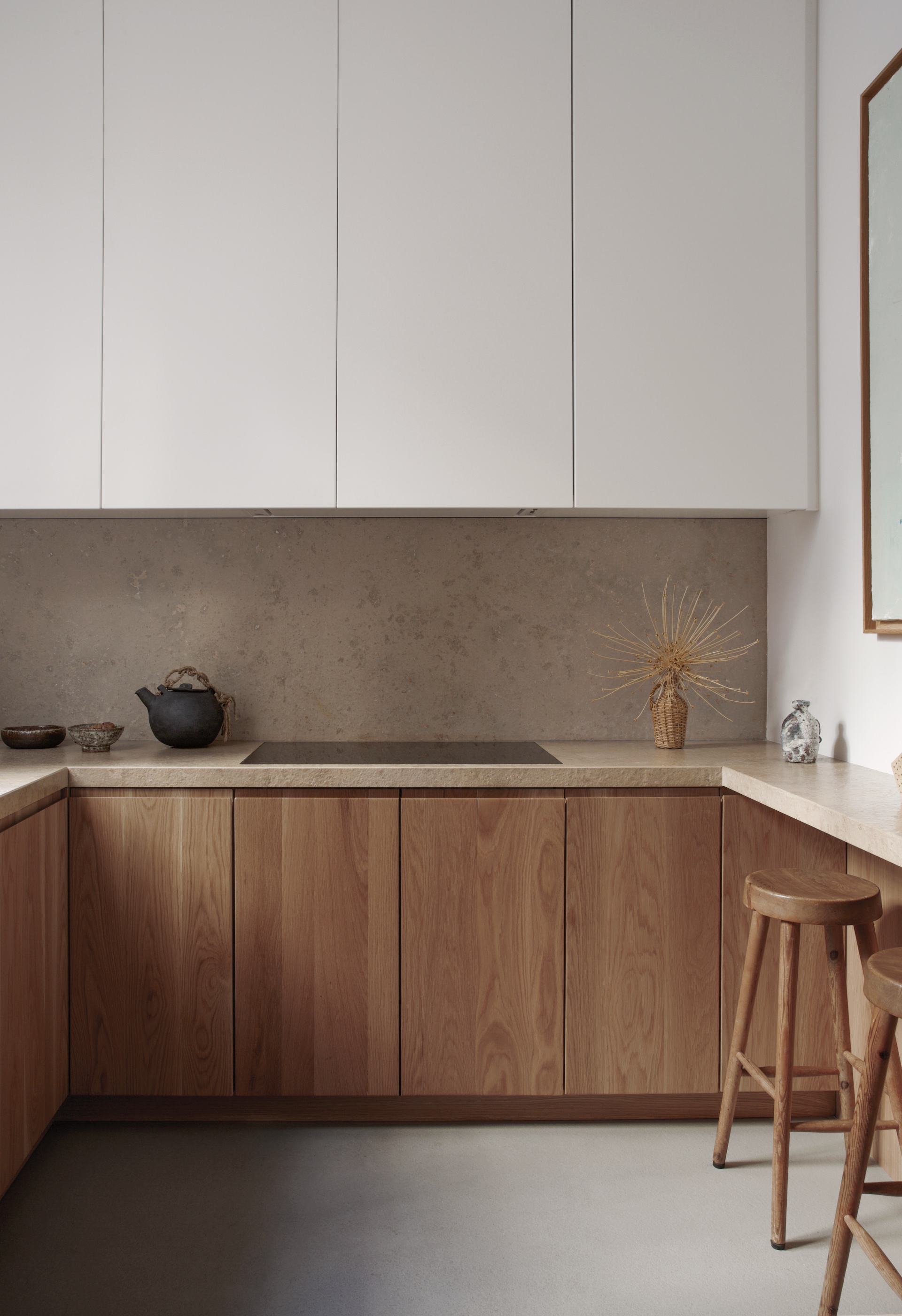 In terms of the interior architecture, the high ceilings of the space allowed for vertical work with arches and large doors, as if it were a cloister. Symmetry defines the living room - the raw character of the materials is combined with the pure lines, soft tones and warm textures of the furniture and accessories, creating a wabi-sabi atmosphere.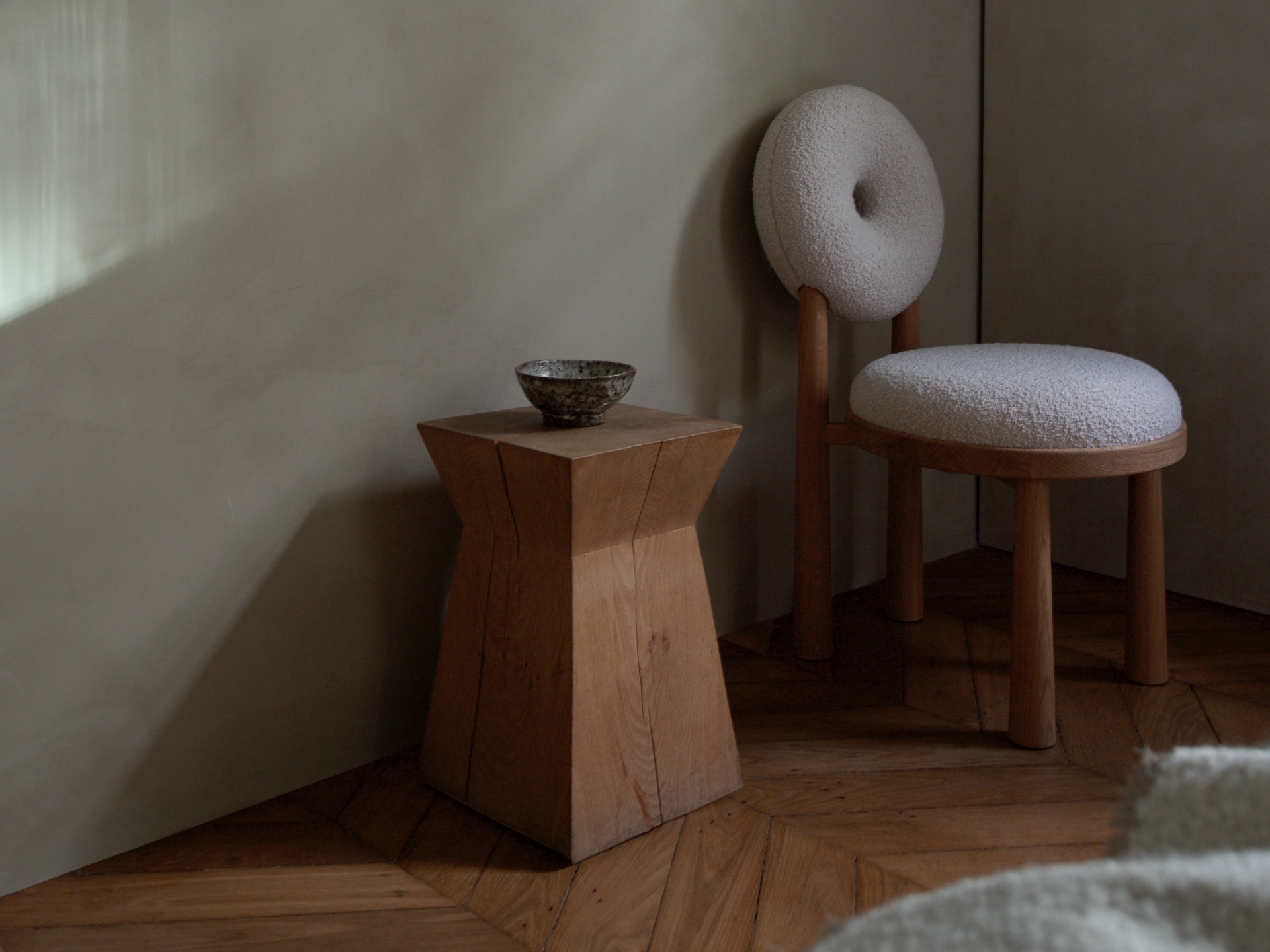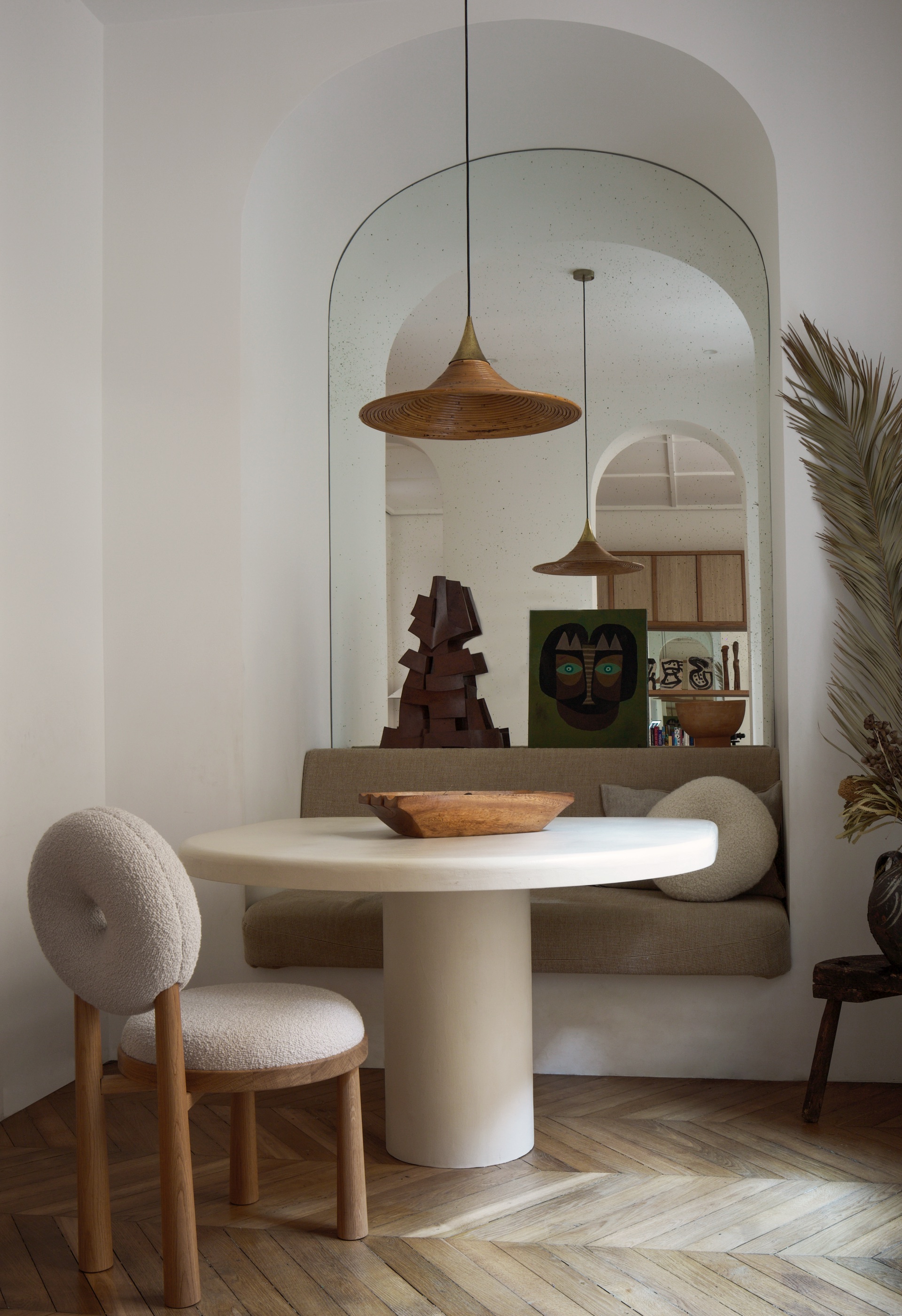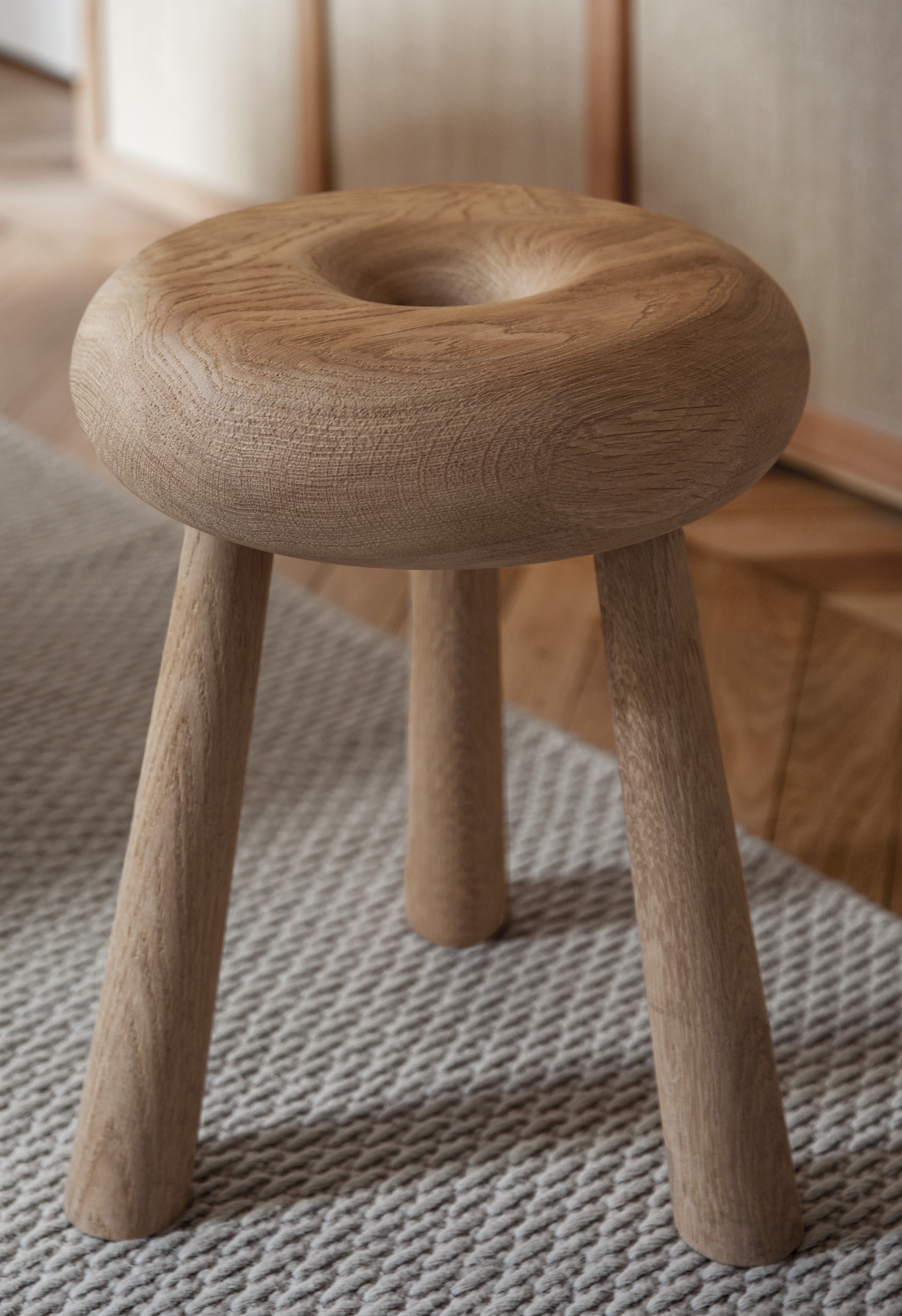 To maintain coherence in the design, everything within the interior setting adheres to a neutral palette, in predominant colours of beige, sand and white. In addition to the solid brushed oak, stone and travertine and natural fibres have also been utilised to add stunning texture to the space.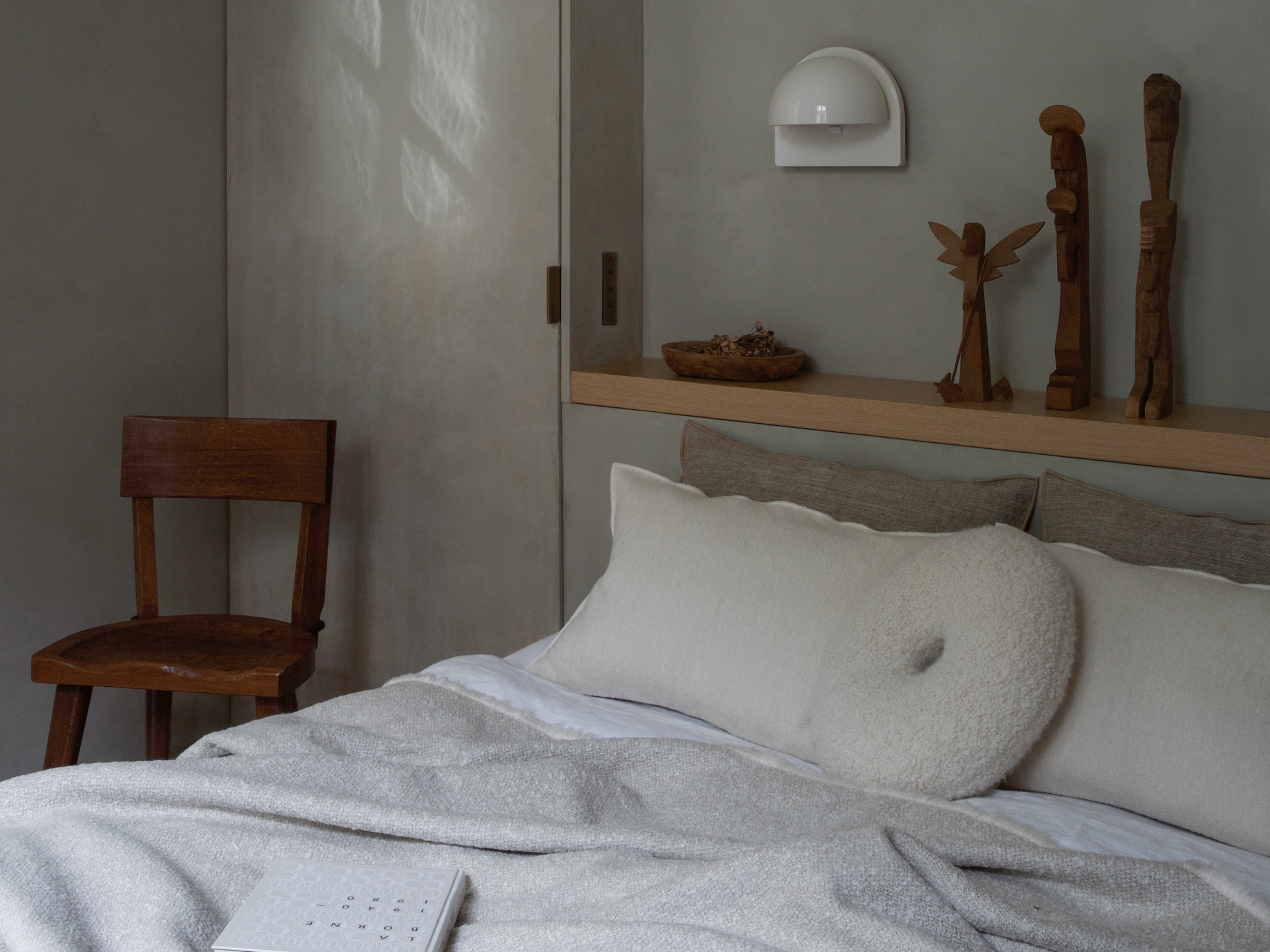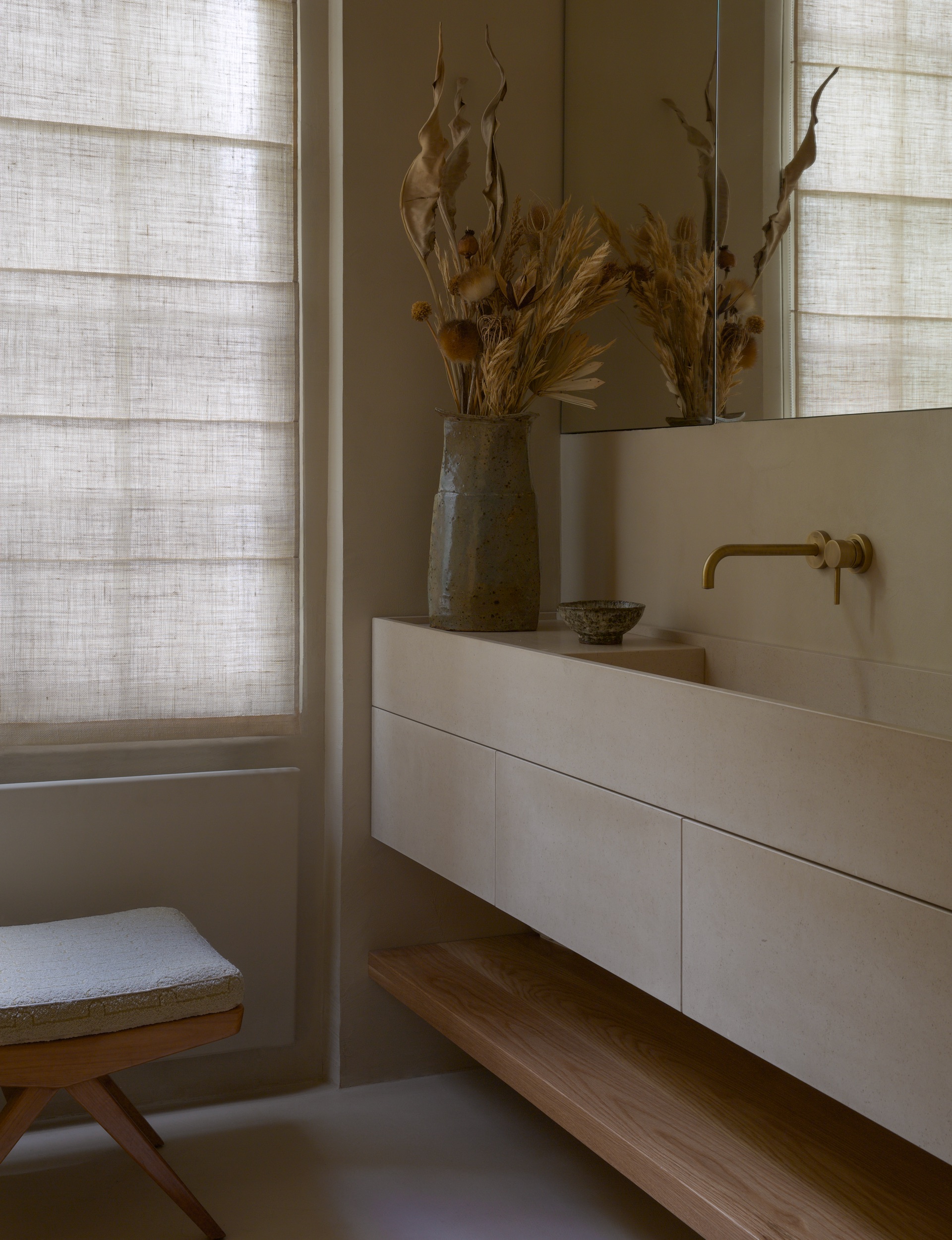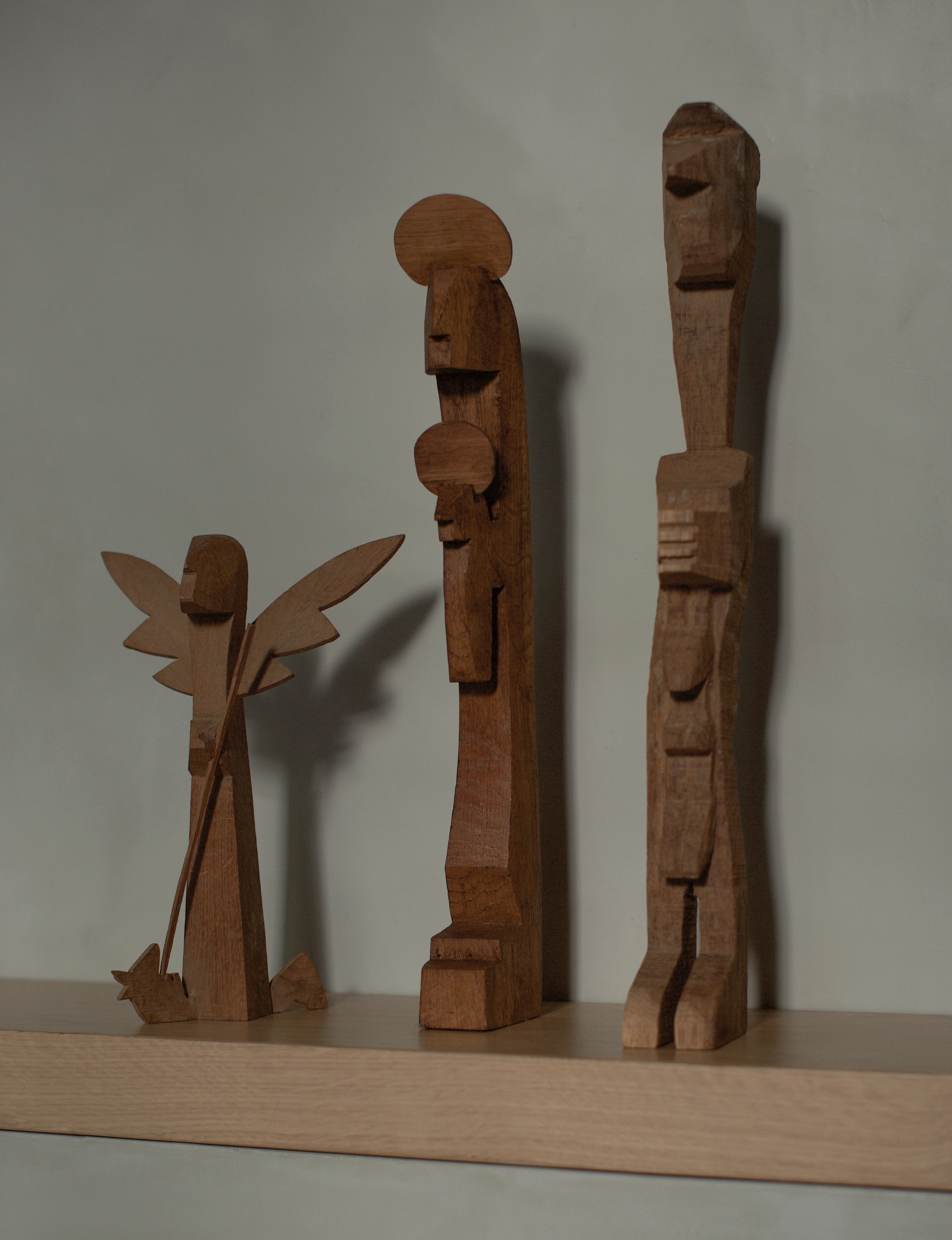 Meanwhile, even in the understated kitchen, artistic touches abound. Wooden stools from the 1960's have been combined with ceramics by Quentin Marais and Benoit Audureau, terracotta ceramics by Maisons de Vacances and a painting by the contemporary French artist Hermentaire.