The great philosopher, Hērákleitos, once said "We face challenges every day. No man steps in the same river twice." Life is filled with continuous challenges but there are some things that will never change. Like a river going out to the sea, there's nothing more fulfilling than appreciating the essence of life in simplicity.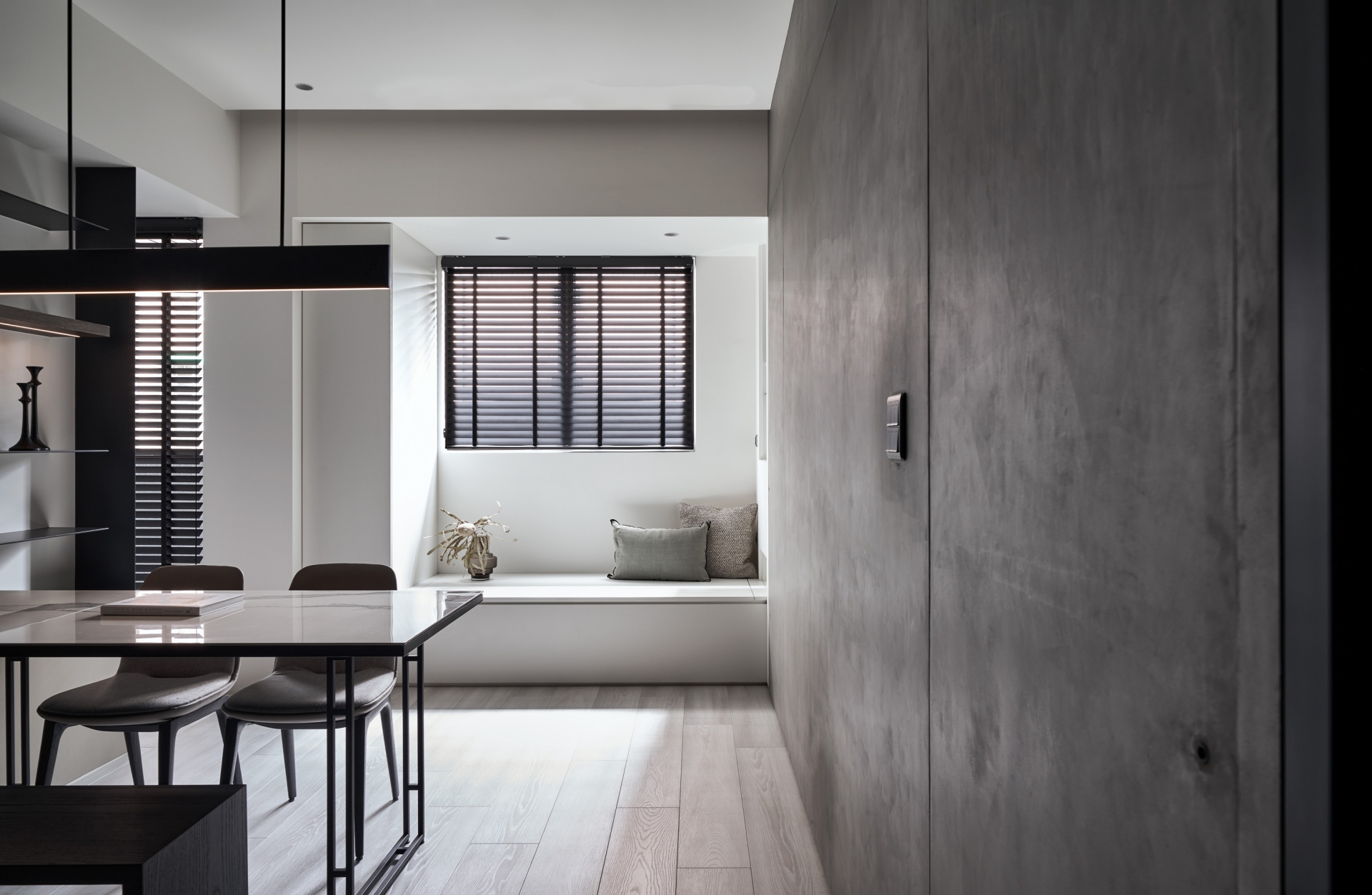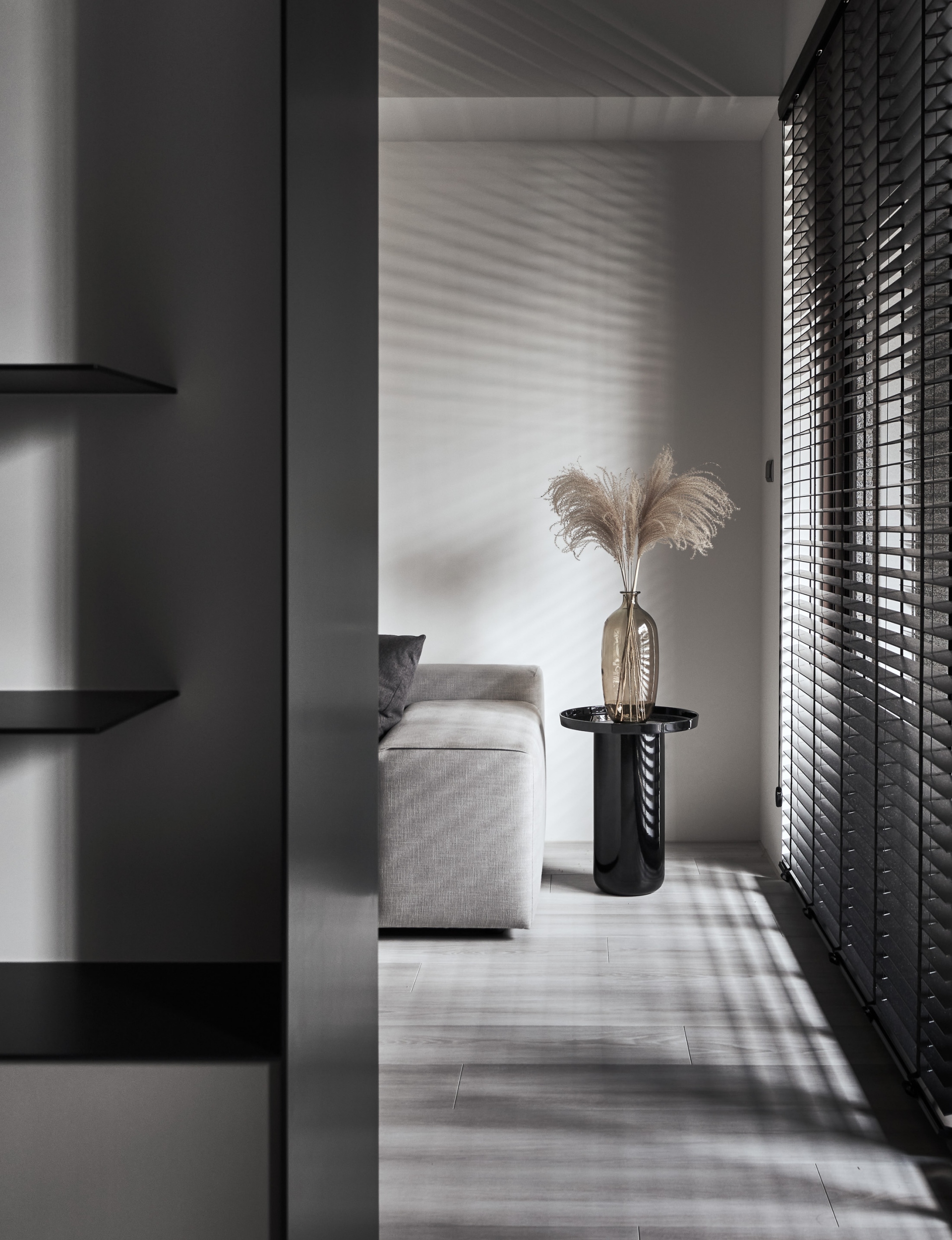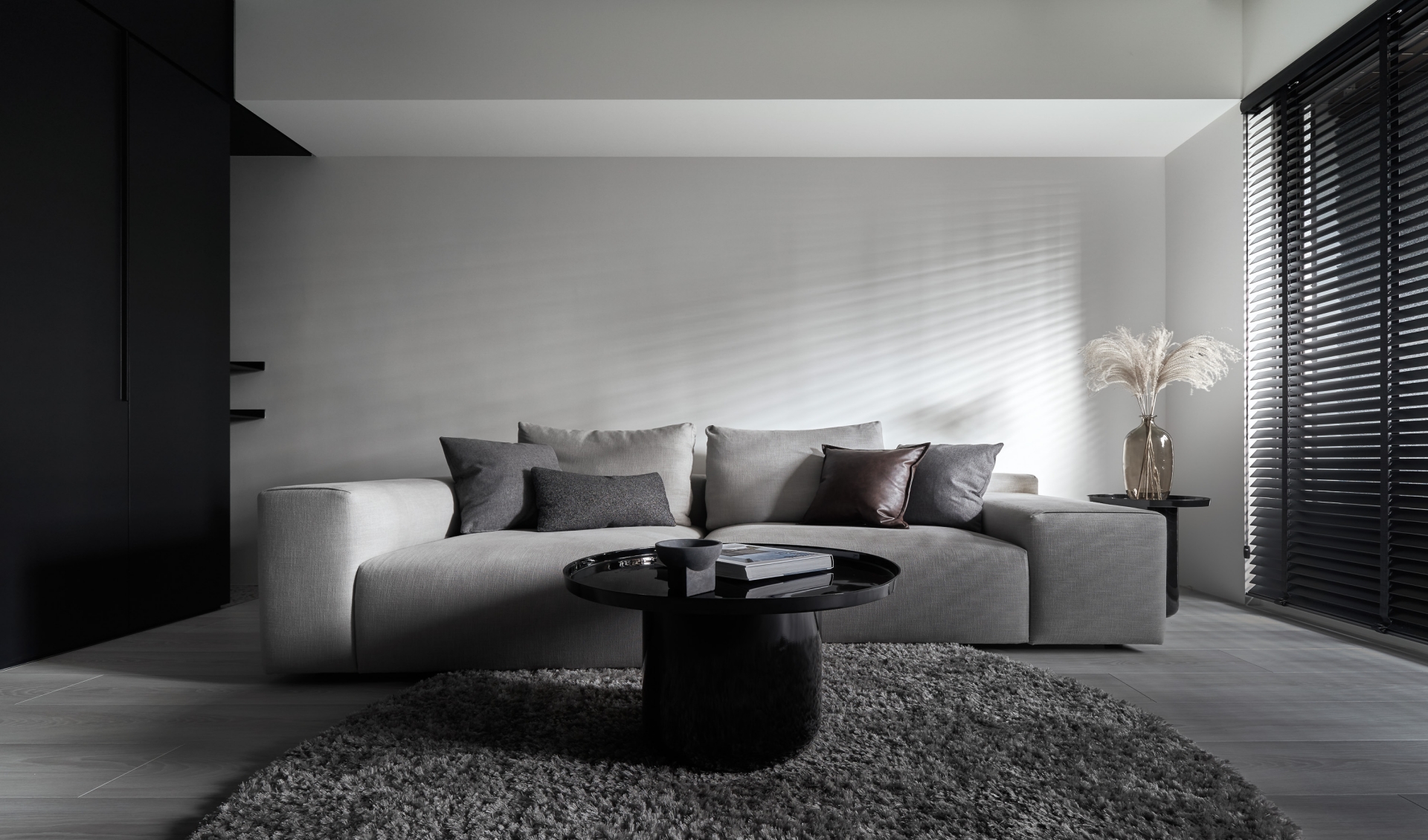 For this spacious apartment, Degree Design has redesigned it so there's a real flow as soon as one enters the space, while aligning the design throughout in monochromatic hues of black, white and moody shades of grey. The design directors explain, "We created various sized shelves that are strategically placed at the same height throughout the 3-bedroom, 2 living space layout, to allow light and air to circulate fluidly in the interiors. "It is important to balance privacy with functionality when it comes to interior design."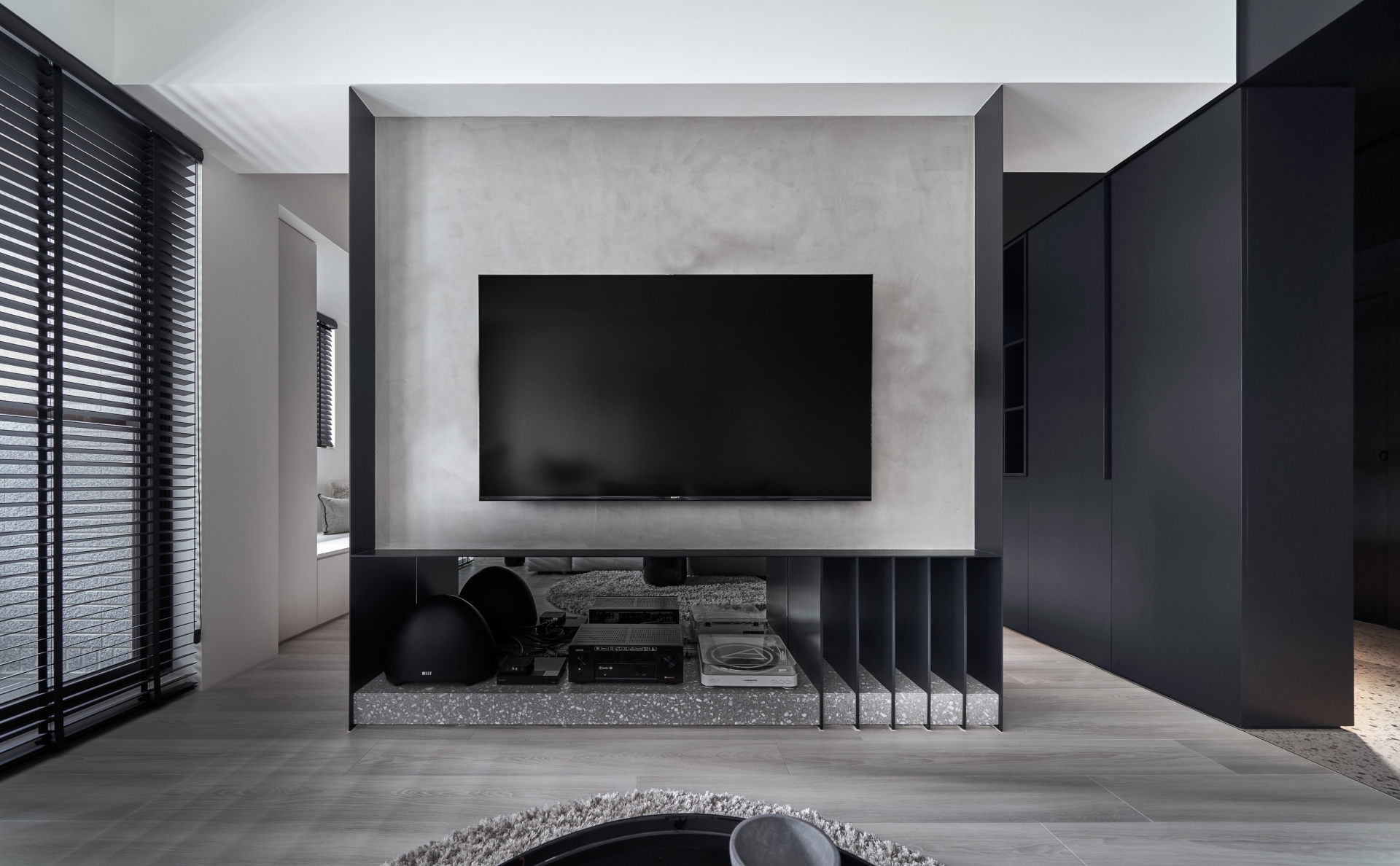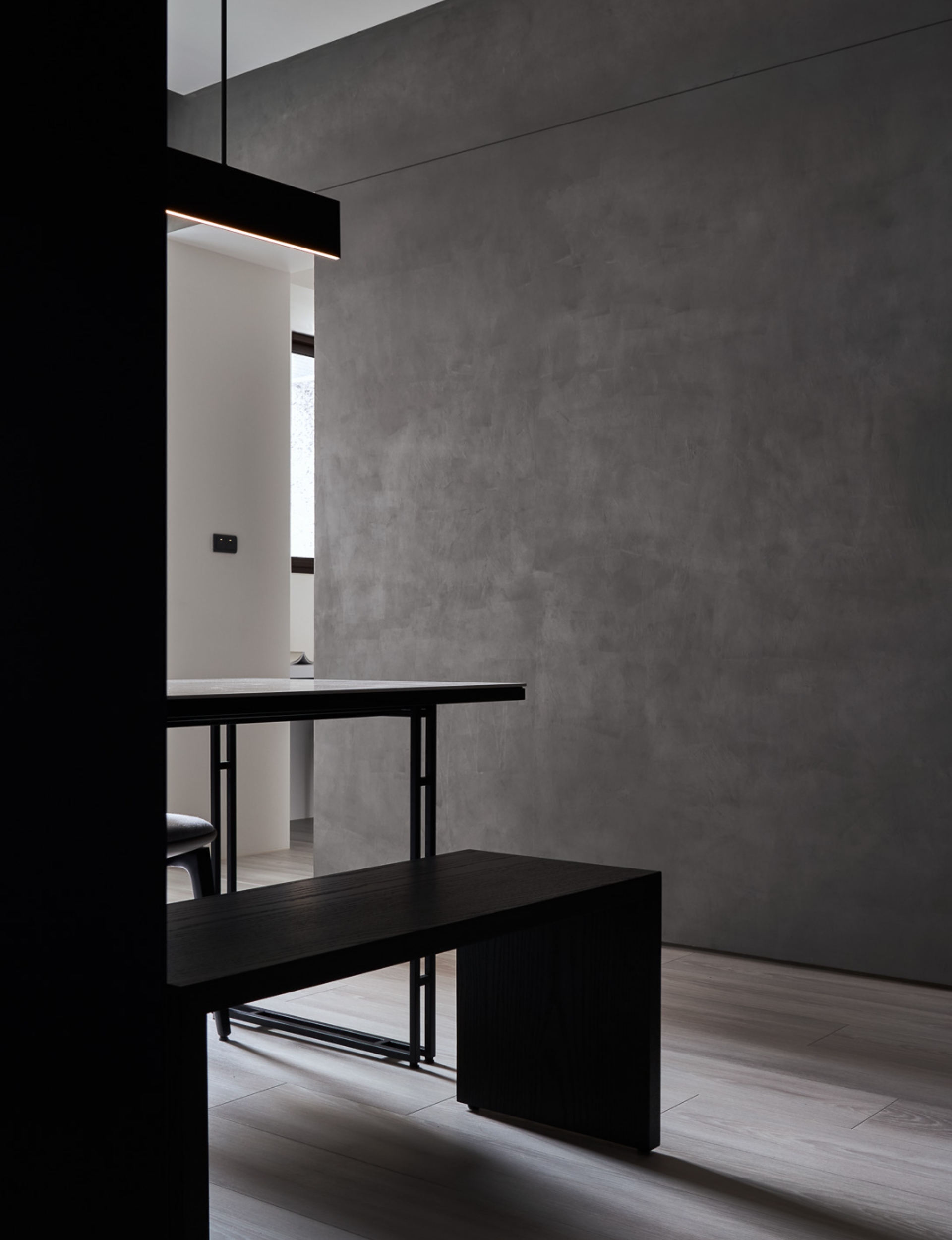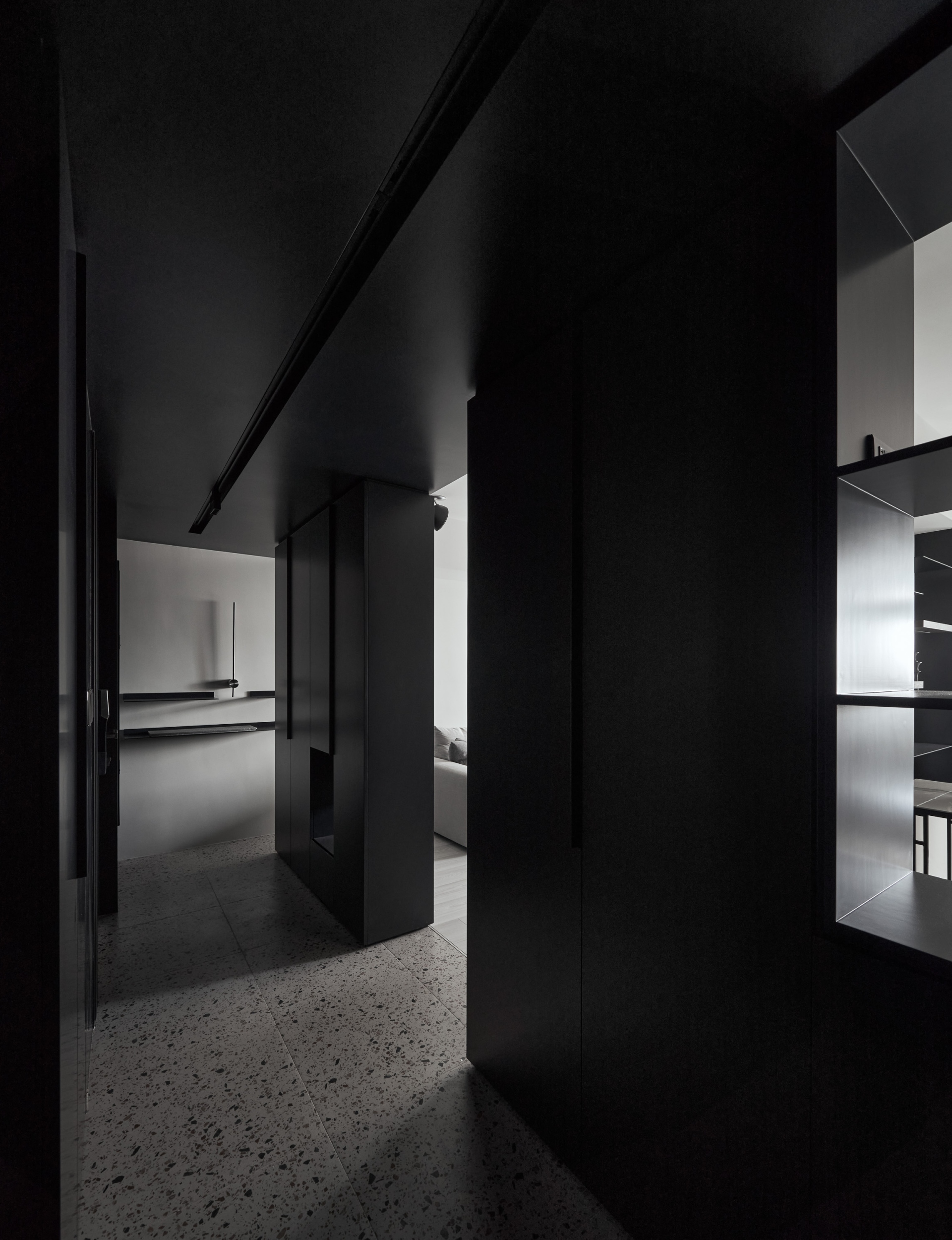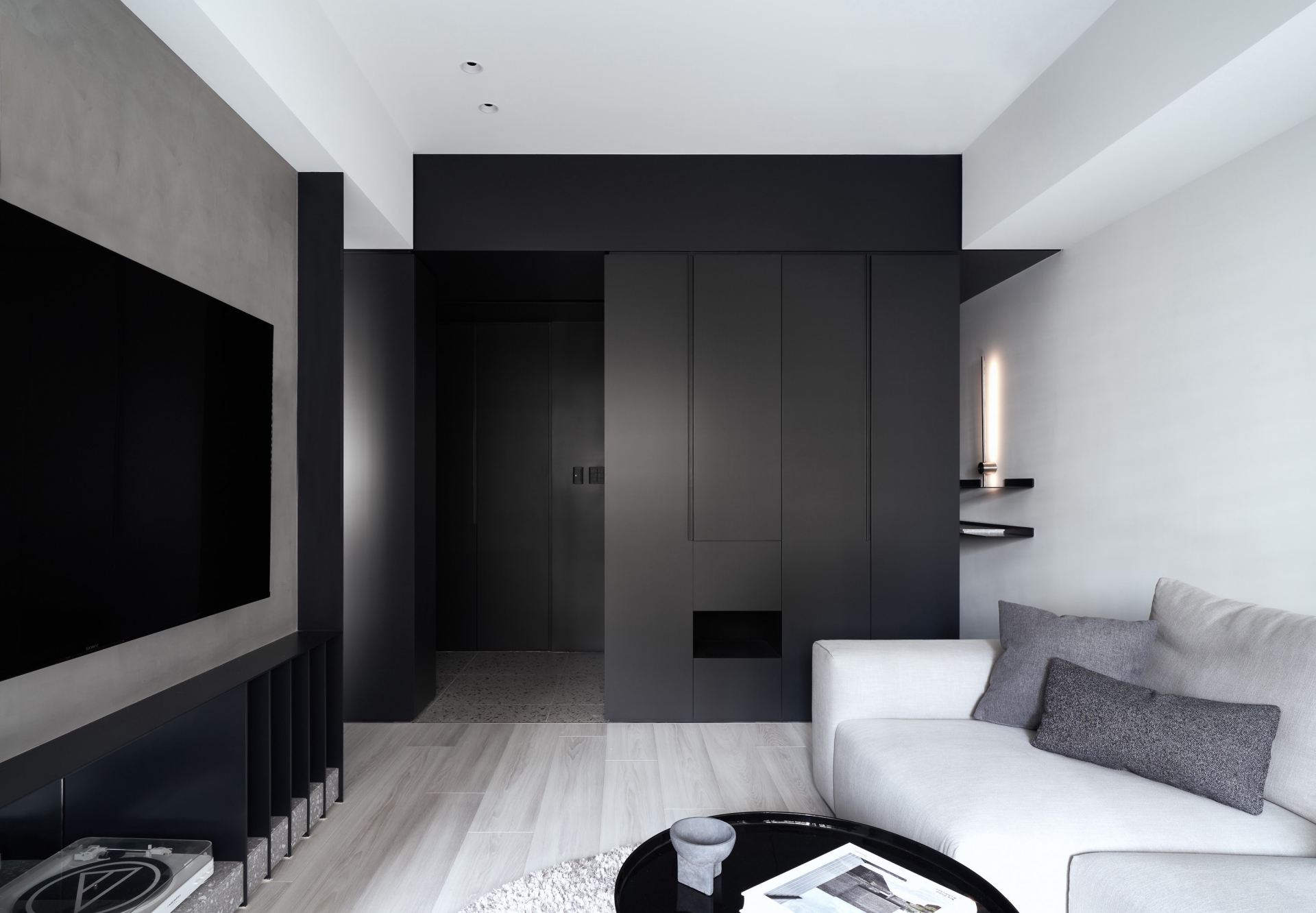 Other clever design touches include the hidden sliding door that defines the public and private areas without interrupting the flow of the open area. As one slides these doors open, you see the horizontal and vertical lines in the space come together and create an open flow. The unique arrangement of shelves create a perfect light and shadow mixture that enables functionality in a subtle manner, all the while never compromising the alluring views.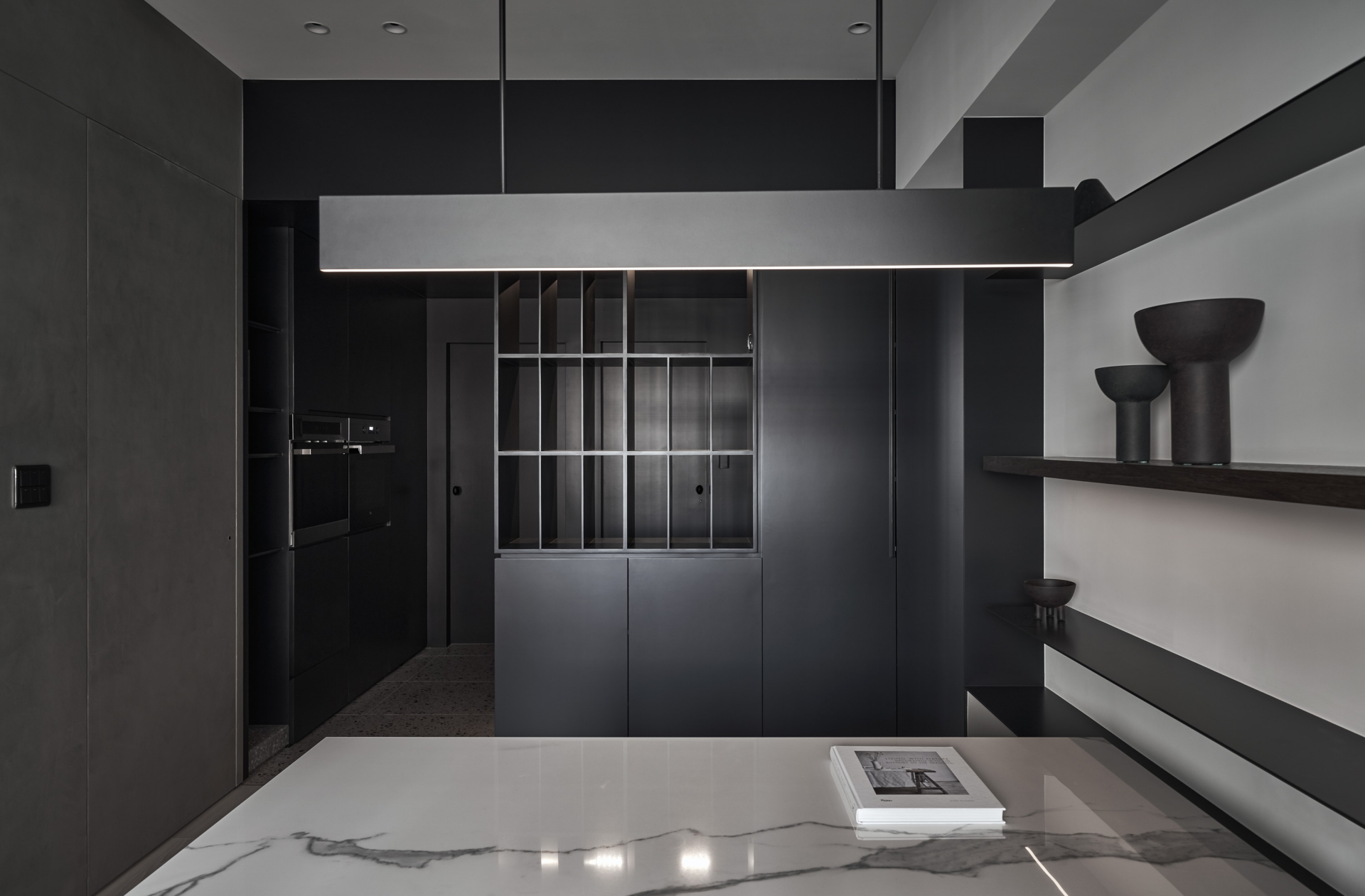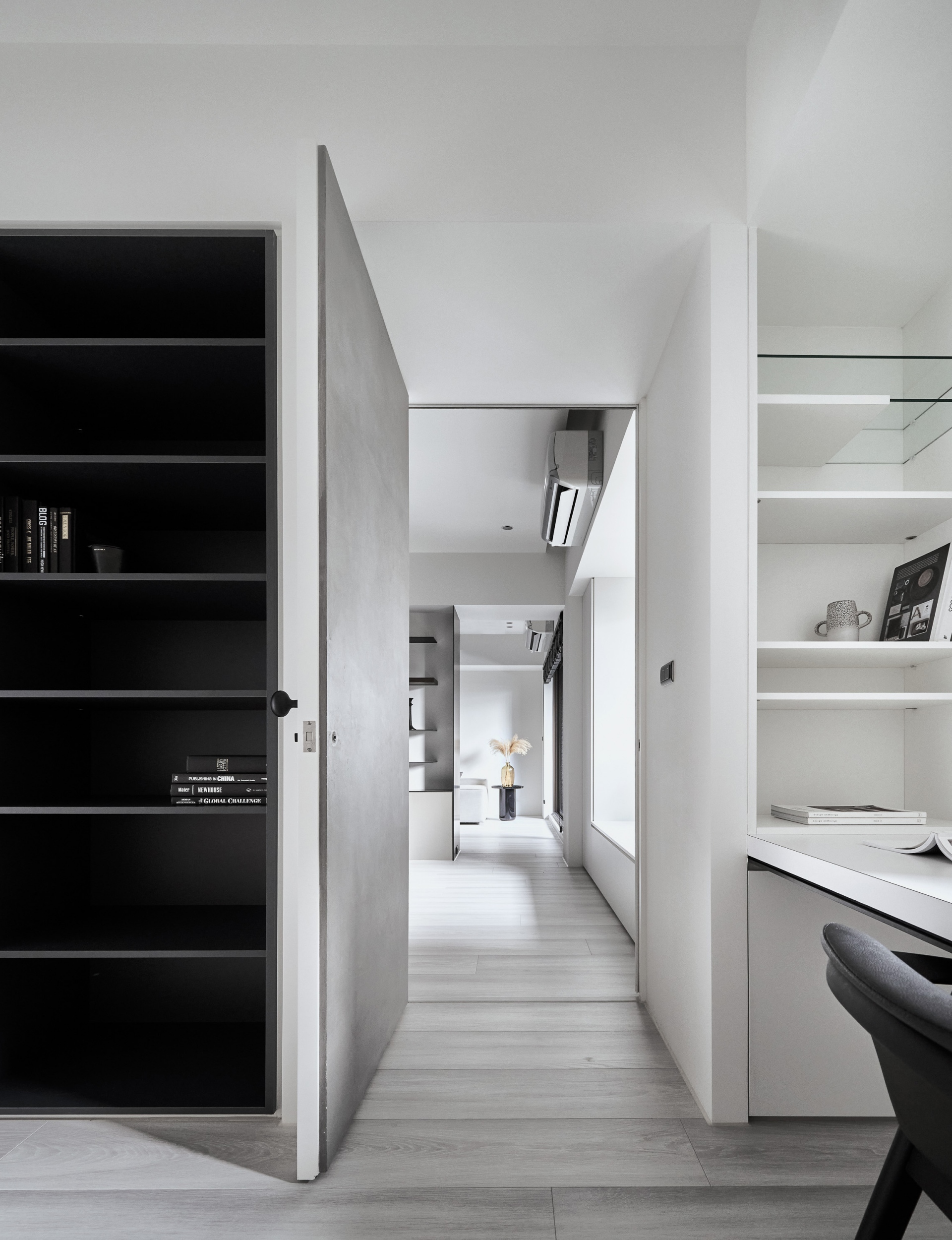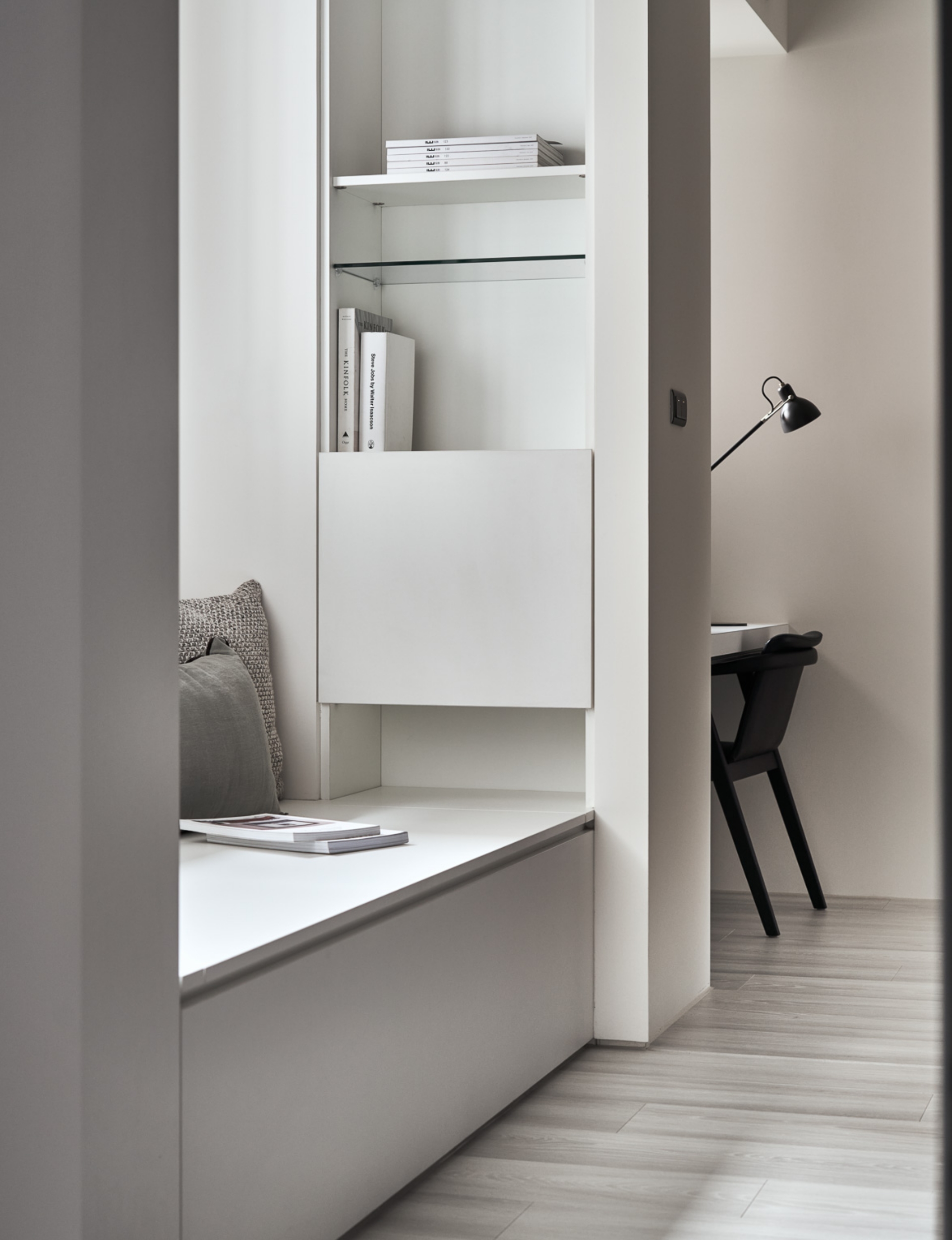 And as one closes these sliding doors, the space reveals a completely different aura - zen and serene while modern, with its chic colour palette and thoughtful use of materials that help transform the open floor plan into an intimate home. This is a space where one can truly unwind, connect with loved ones, feel the stress of daily life melt away and feel the flow of a healthy, well lived life.