"I initially learned about the property through a friend who had stayed nearby three years ago and took me over to take a look," says interior designer Kelly Wearstler. "It was an architectural gem – a hidden, surf shack." The house was completed in 1953. While the architect remains unknown, the furnishings and redesign are strongly influenced by cues provided by the original architectural detailing – a modernist style, similar to that of Rudolph Schindler, Japanese shoji screens, and earthy, rustic materiality.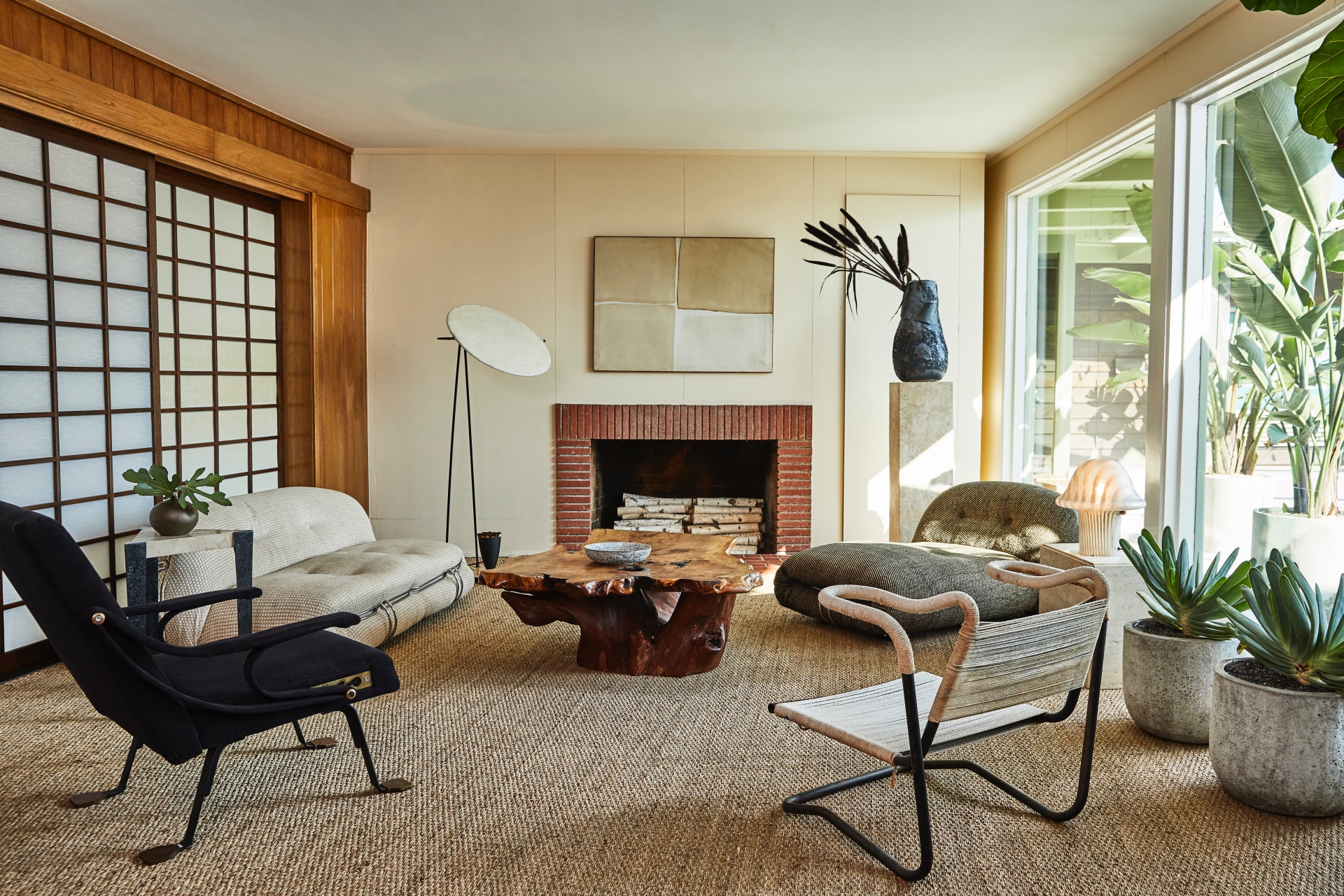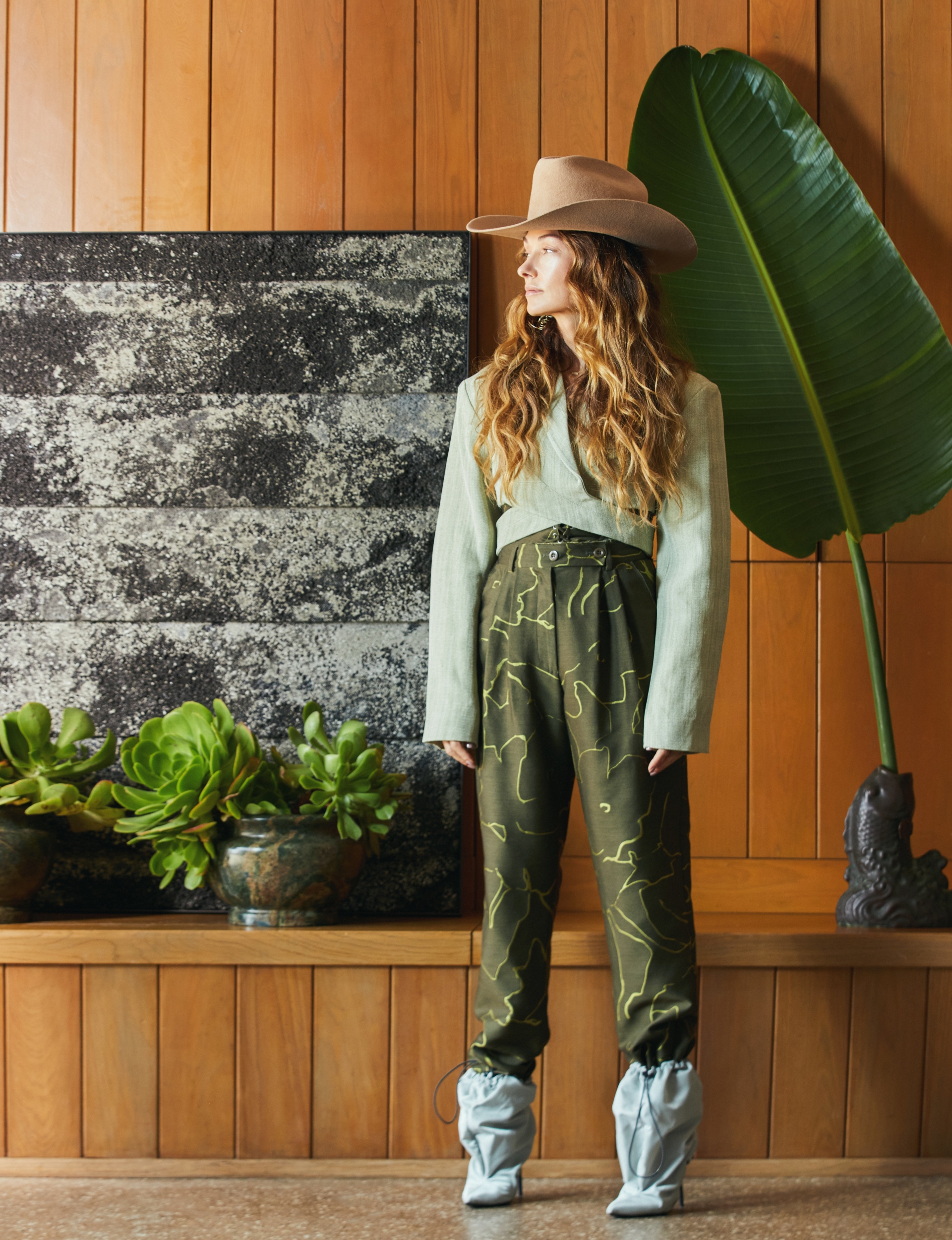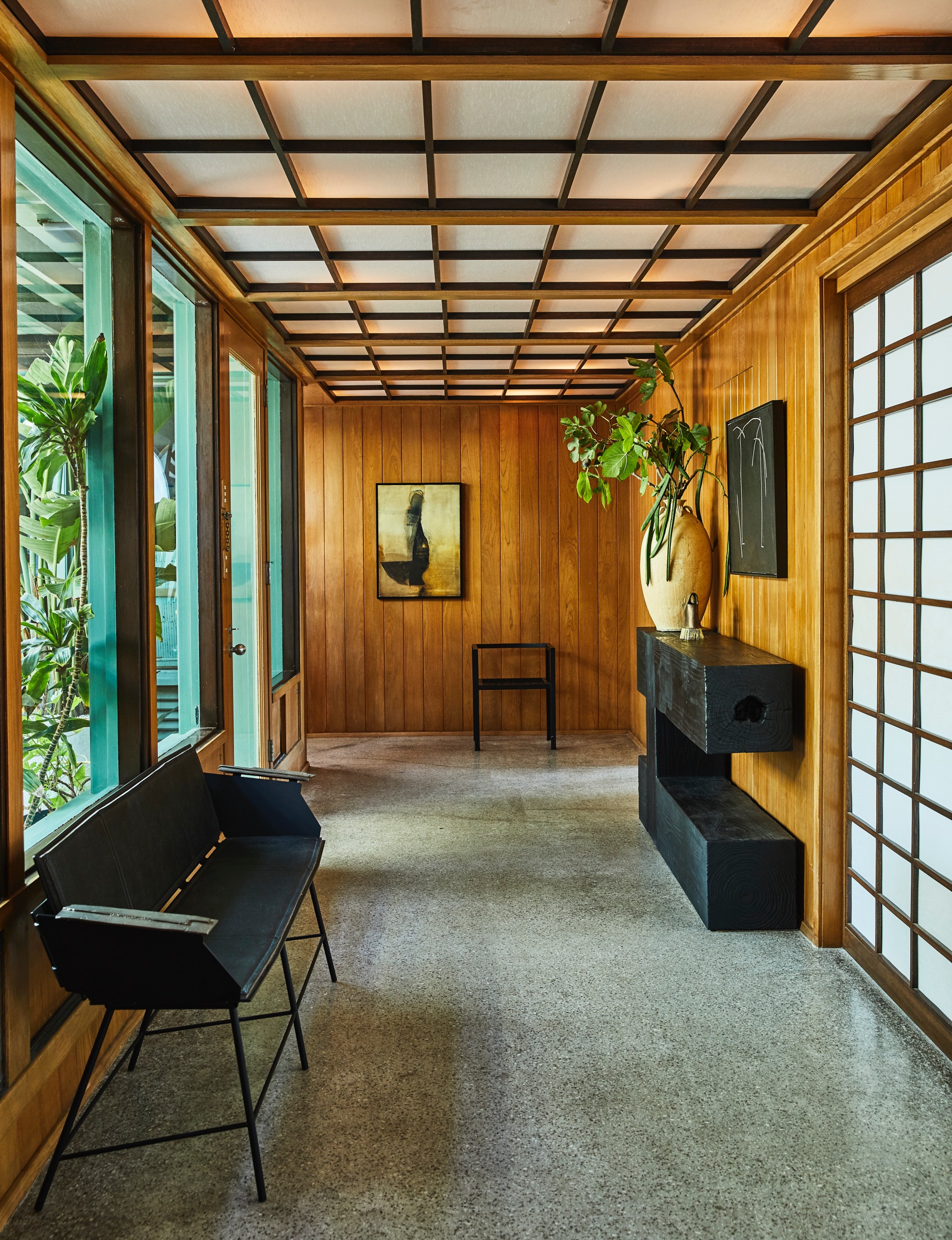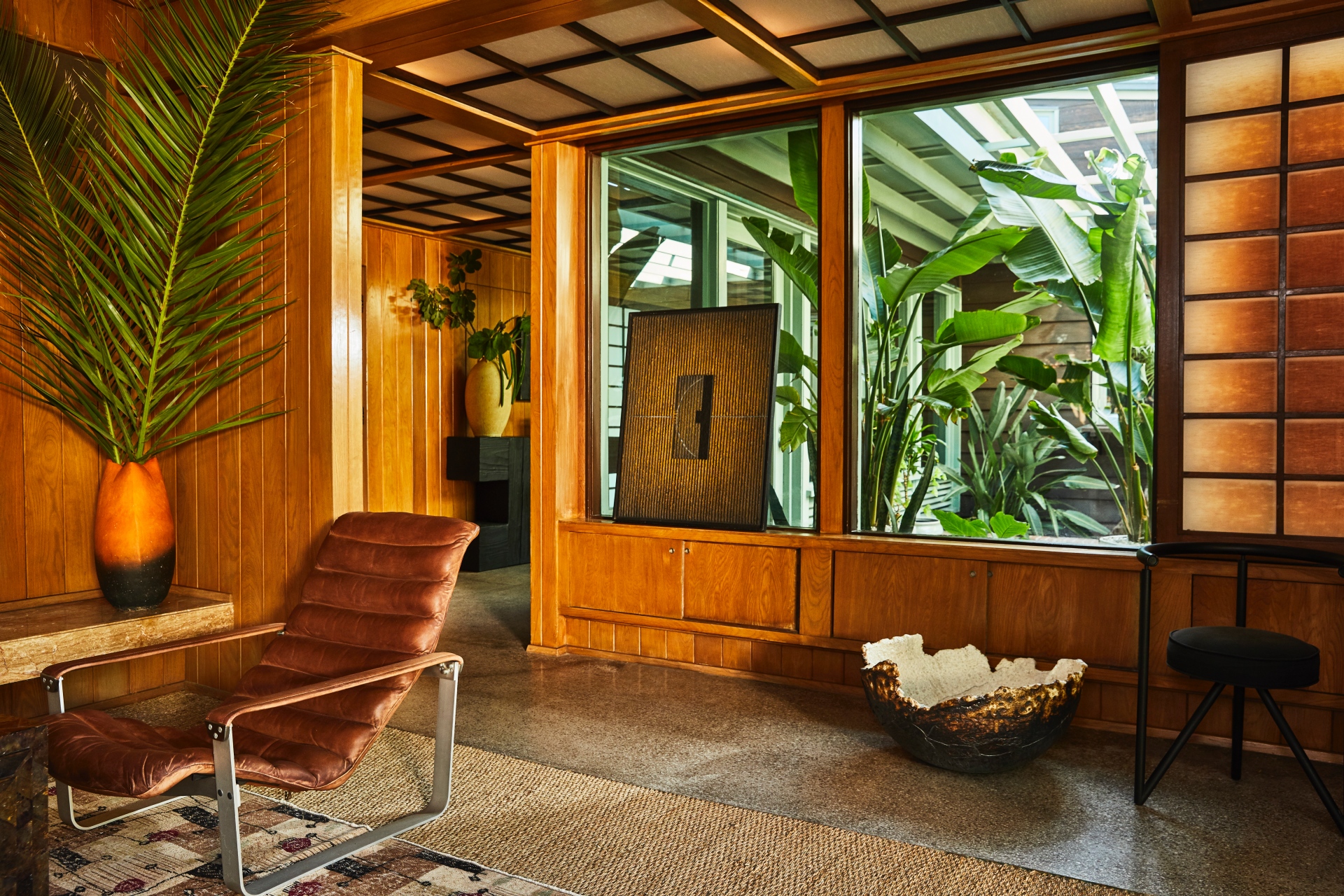 Original interior elements remained intact, like kitchen and bathroom appliances that function perfectly, and shag carpet – which Wearstler replaced with seagrass. Vintage and contemporary designs breathe new life into the property and articulate its unknown history, including an Isamu Noguci lamp, a cozy Soriana Sofa by Afra and Tobia Scarpa and a blackened wood console by Base 10. "I took inspiration from the house's architectural shell – its earthy and rustic tones," says Wearstler. "I wanted to choose objects that were hand- crafted, rustic and raw." A number of items were sourced from antiques shop JF Chen, GardeShop, and Pat McGann Gallery. Wearstler also pulled a number of pieces from her warehouse in Downtown Los Angeles, which is a treasure trove of vintage finds from over the years. "I have a huge collection of designs that I have bought over the years from auctions and online," she said. "I store them in my warehouse exactly for this kind of project."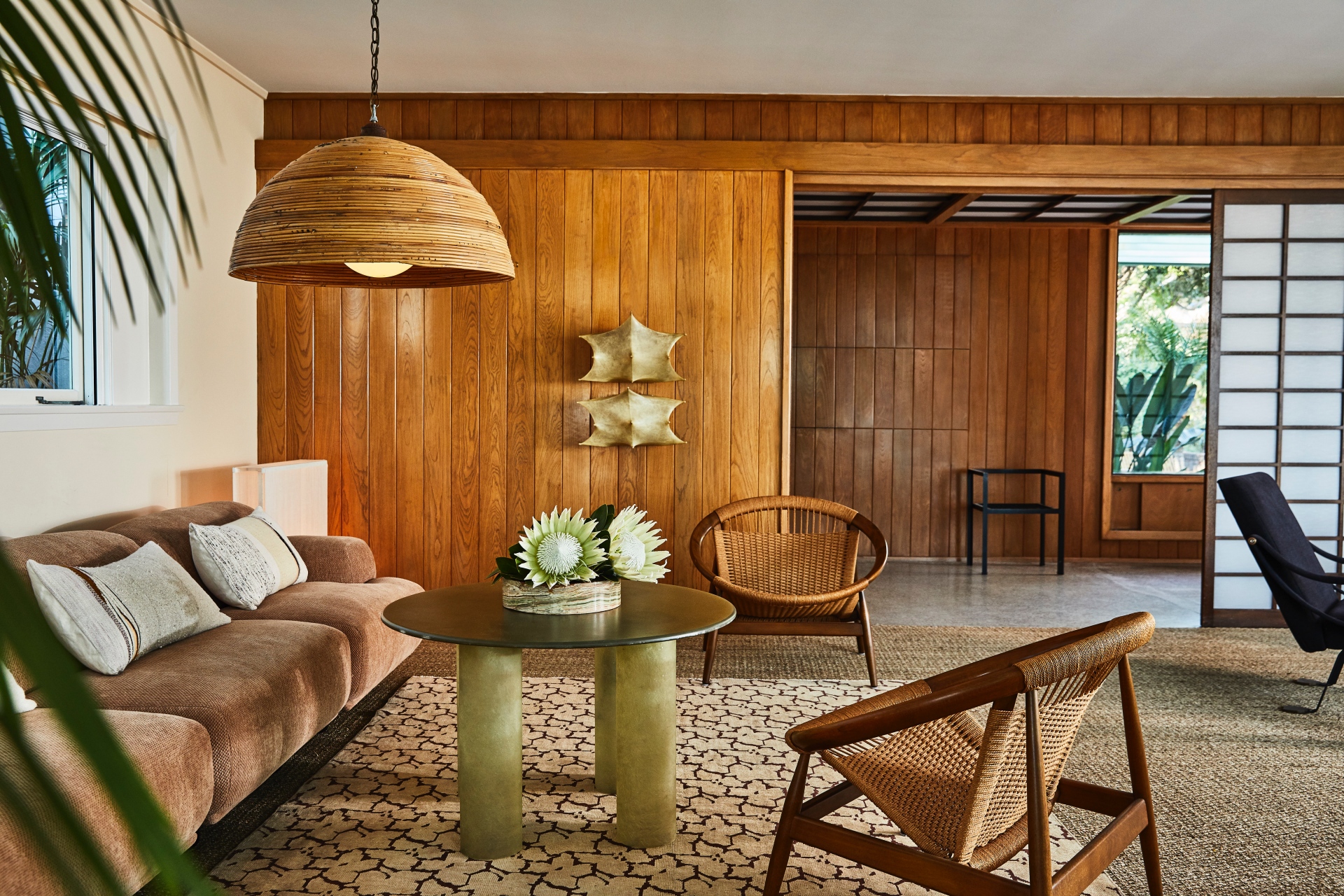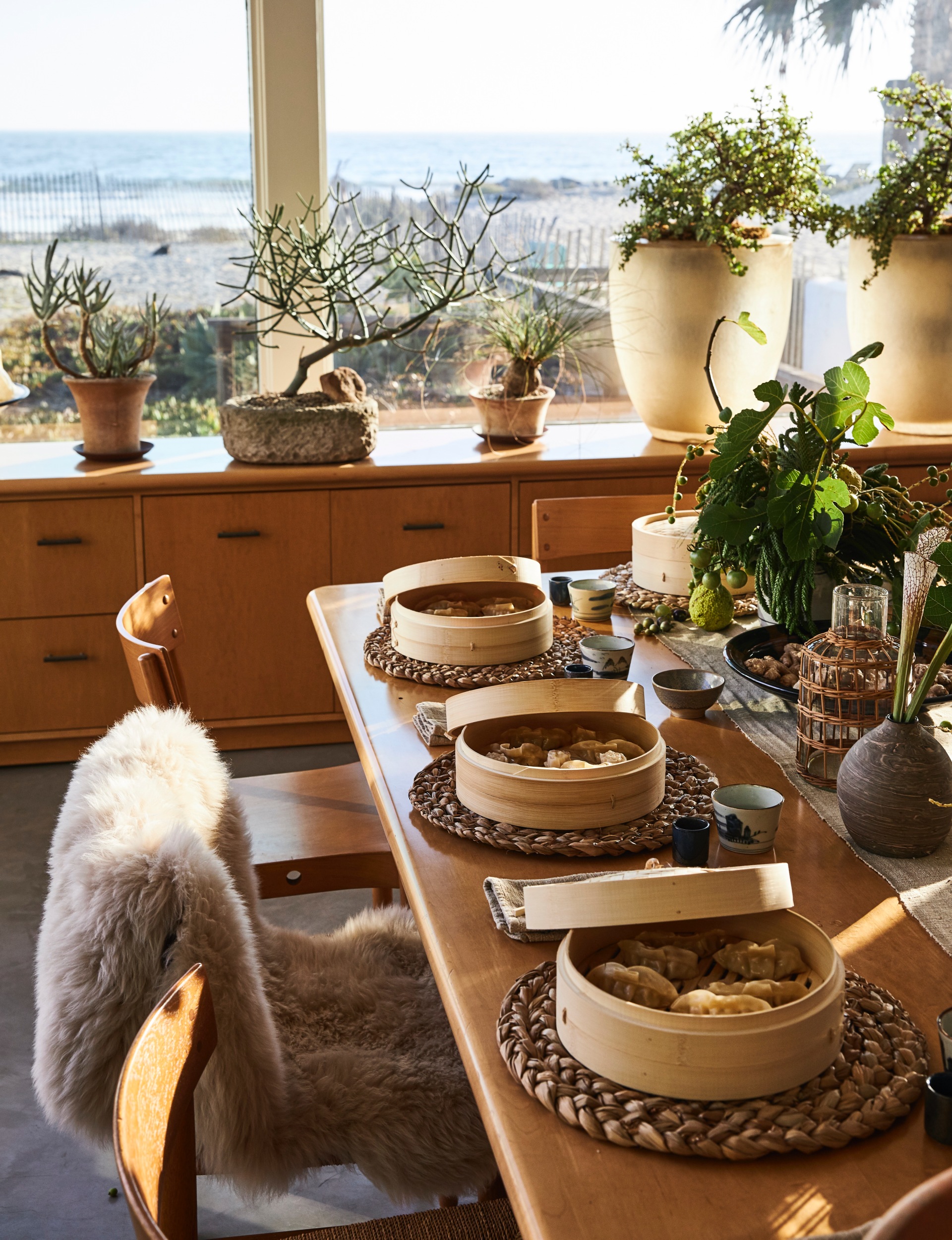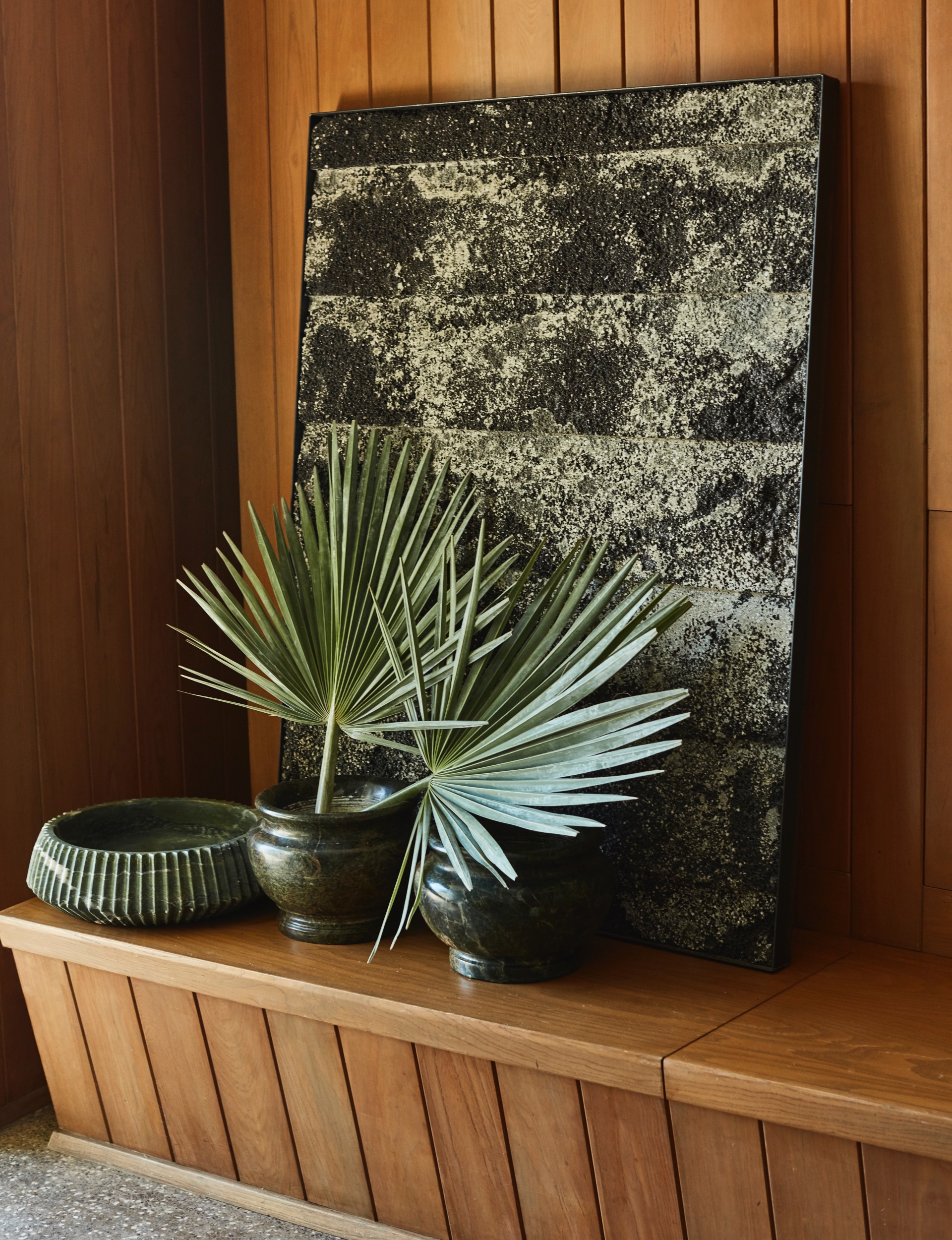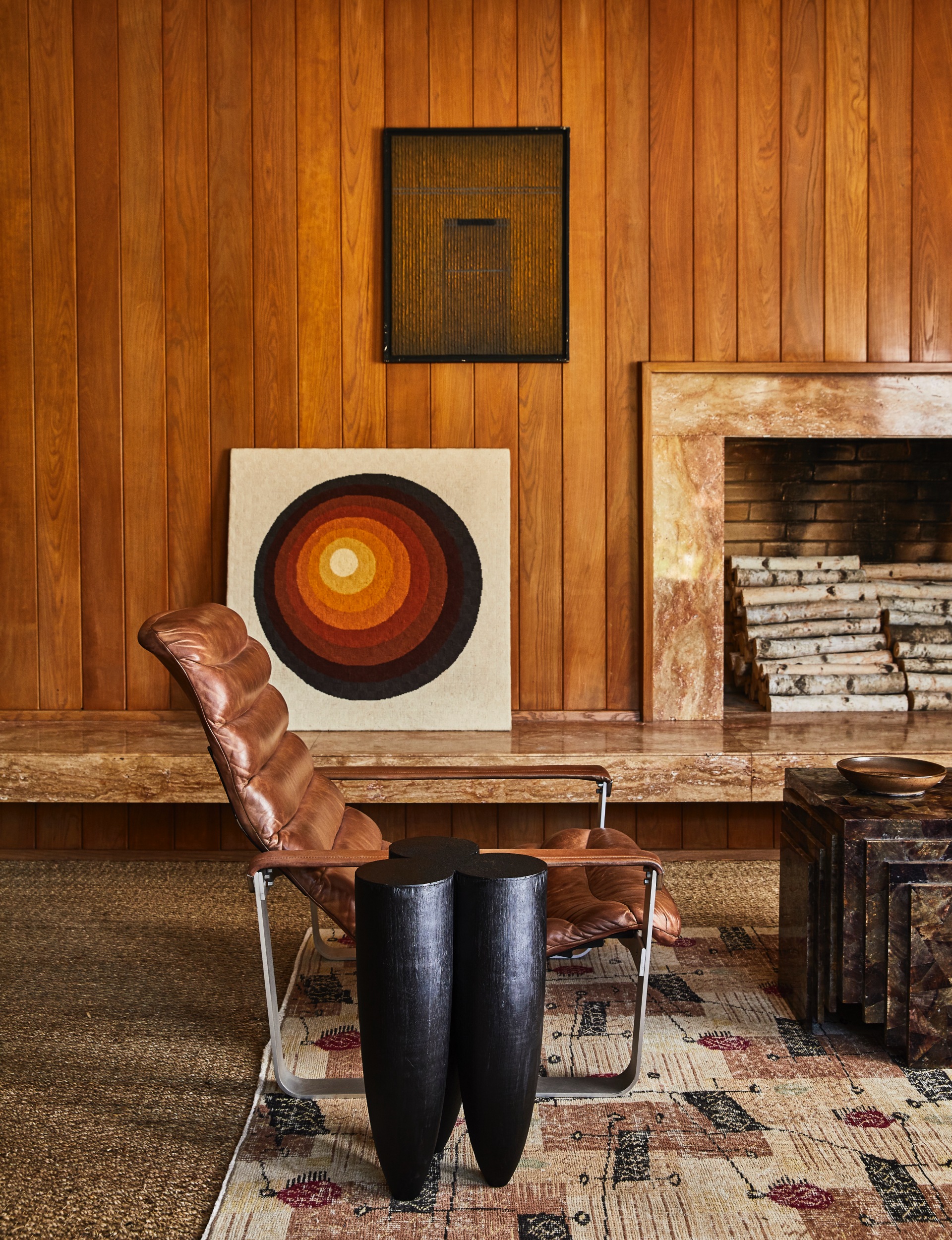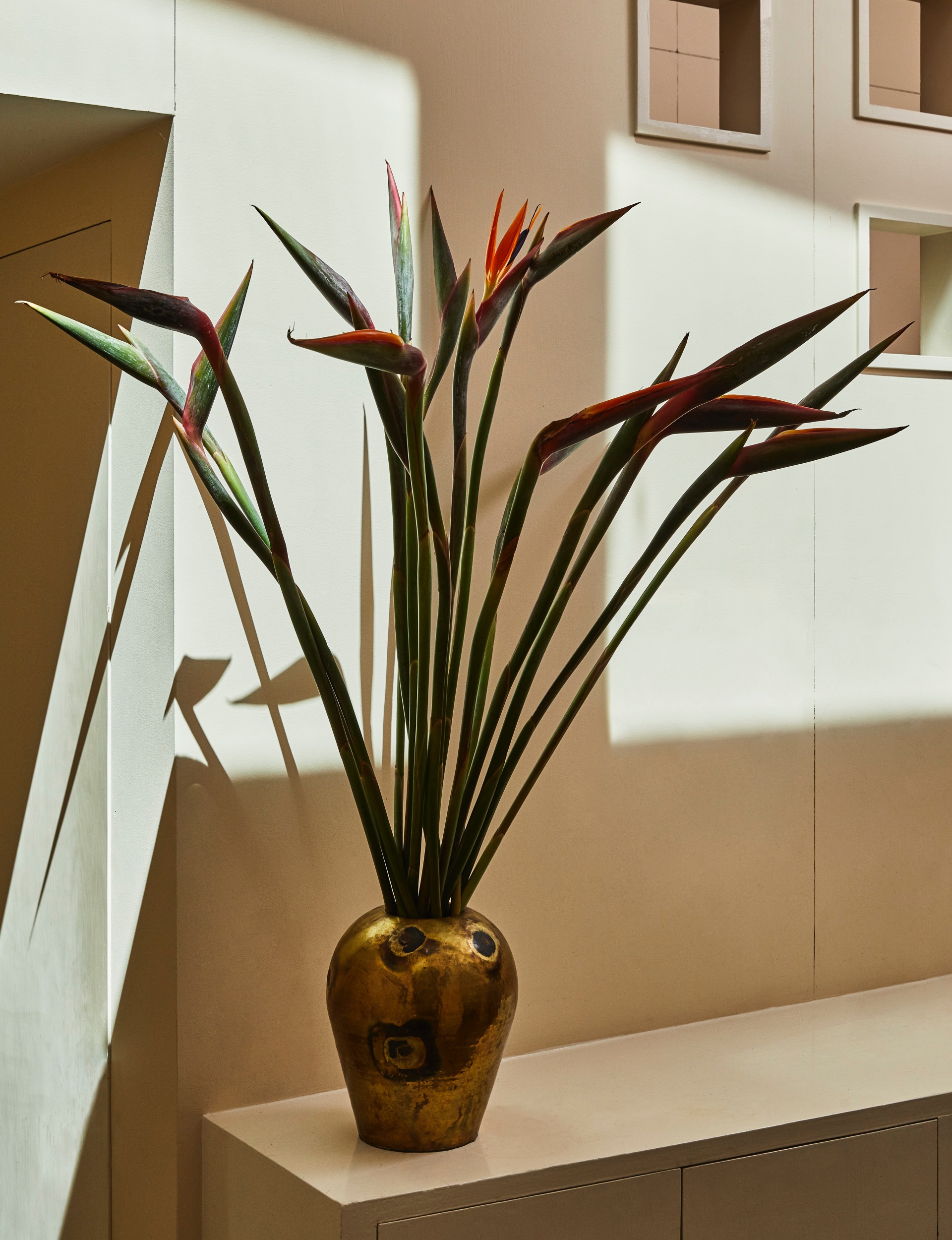 In the entryway, a bronze and leather bench by Chuck Moffit is paired with a chunky, blackened-wood console from the LA studio Base 10. Under a stairway, there's a steel chair draped in white plaster – a piece by Austrian designer Lukas Gschwandtner. In the living room, Wearstler has selected a Soriana Sofa and Chaise Lounge by Afra and Tobia Scarpa for Cassina, a black Diagamma lounge chair by Ignazio Gardella  and a 1950s lamp by American designer Mitchell Bobrick, together with many other interesting pieces. The dining area has been envisioned as a light-filled solarium, and features the Akari light sculpture by Isamu Noguchi pendant, vintage Danish mid-century chairs, and a table adorned with foliage in vintage fiberglass vessels and earthen planters. Even the plants were chosen to stagger characteristically with the design and include locally foraged sanguisorba, castor and tillandsia, sourced and arranged by LA florist Sophia Moreno Bunge. The family room meanwhile is dressed with lounge chairs by Ilmari Lappalainen, a tapered side table made of iroko wood, and cubic coffee tables finished in tortoiseshell. A 1980s green marble table by Mario Bellini is found in Wearstler's office.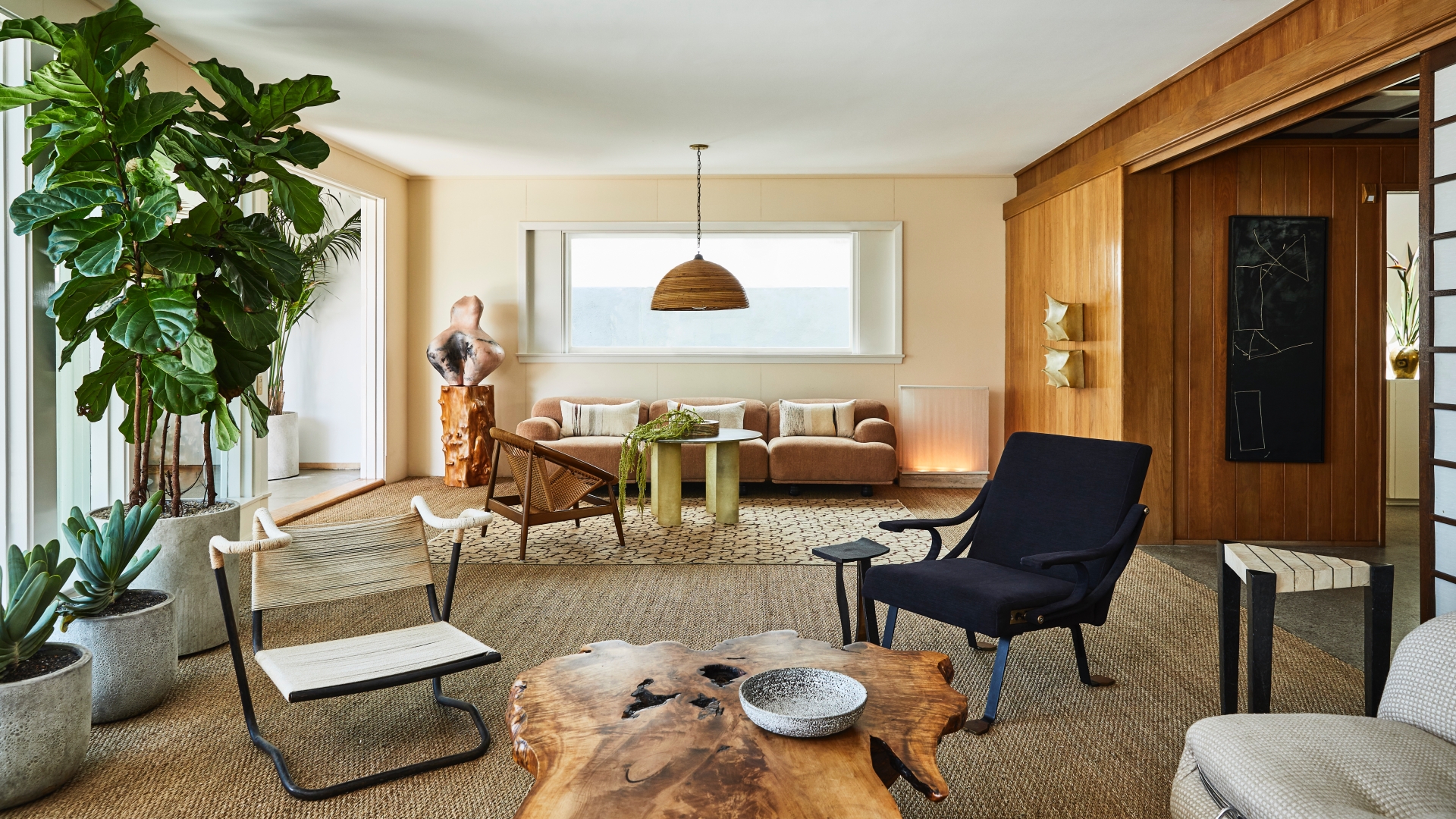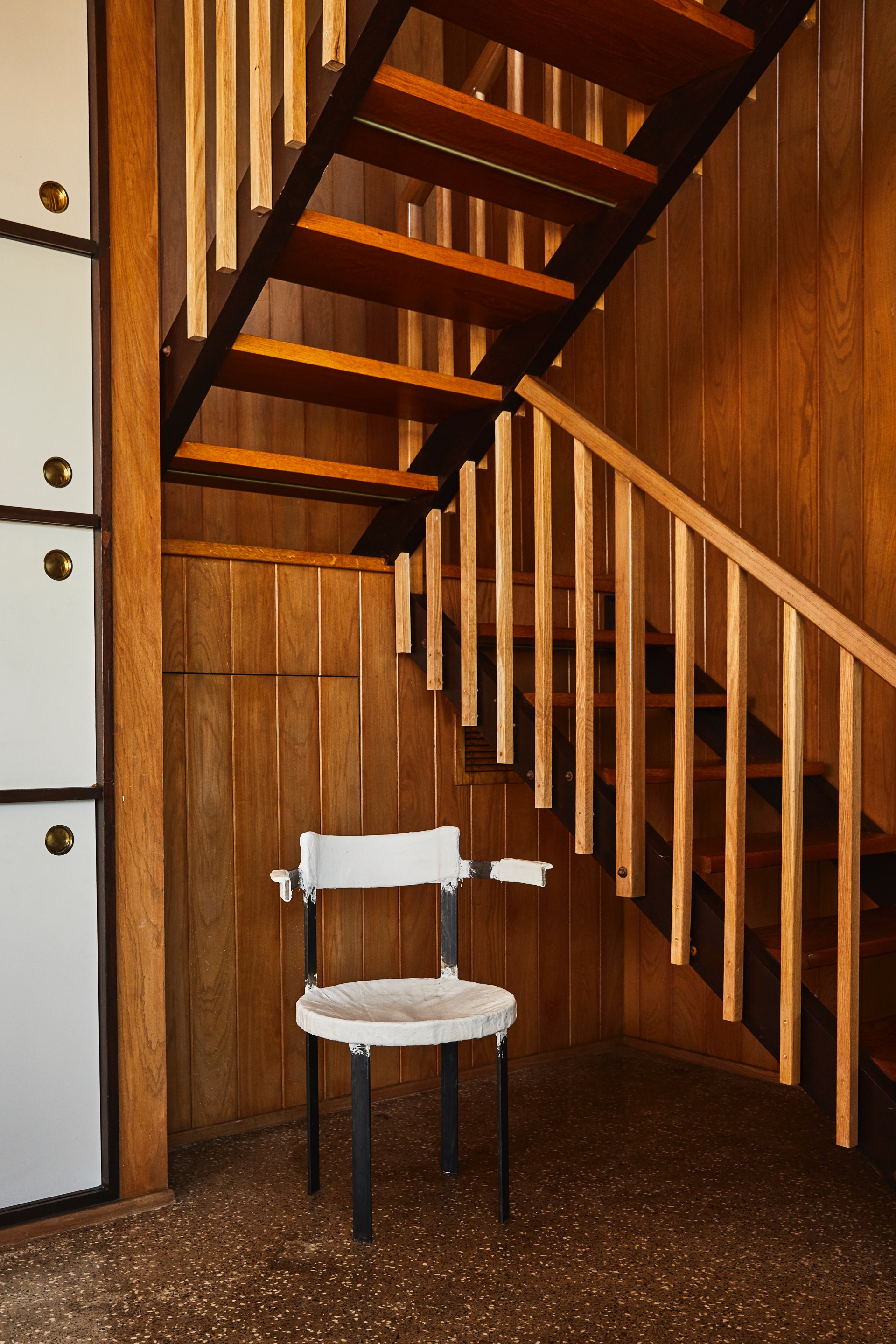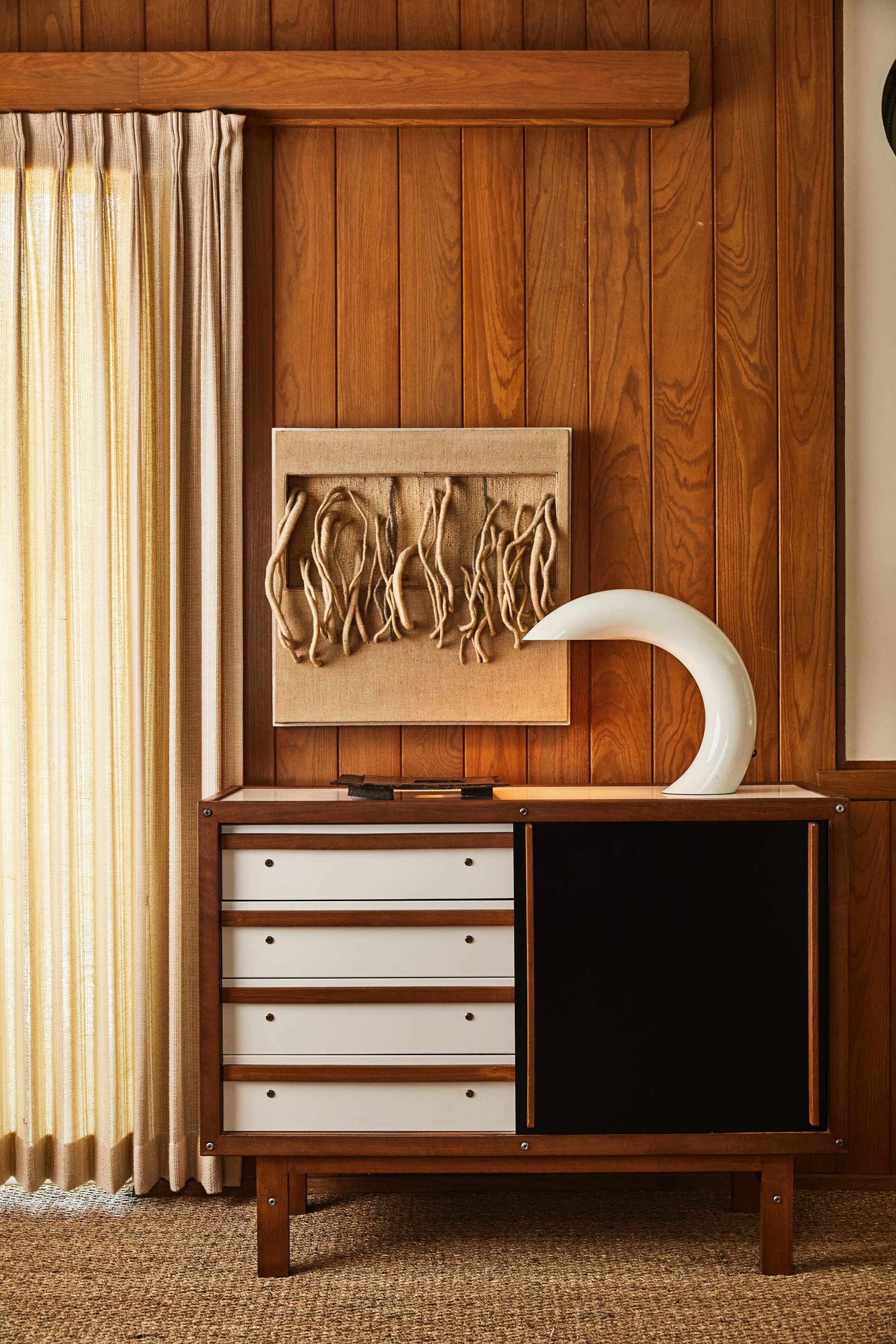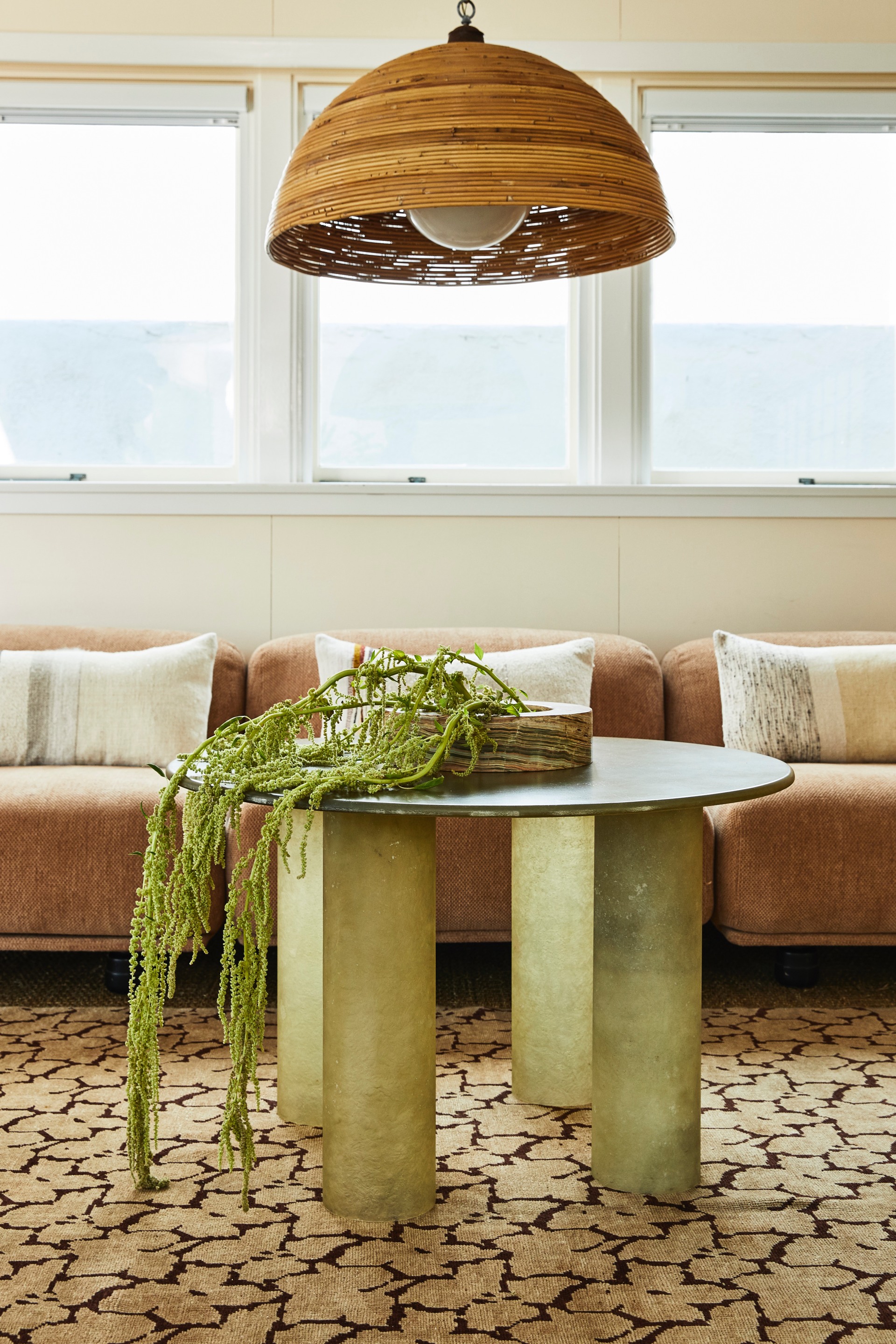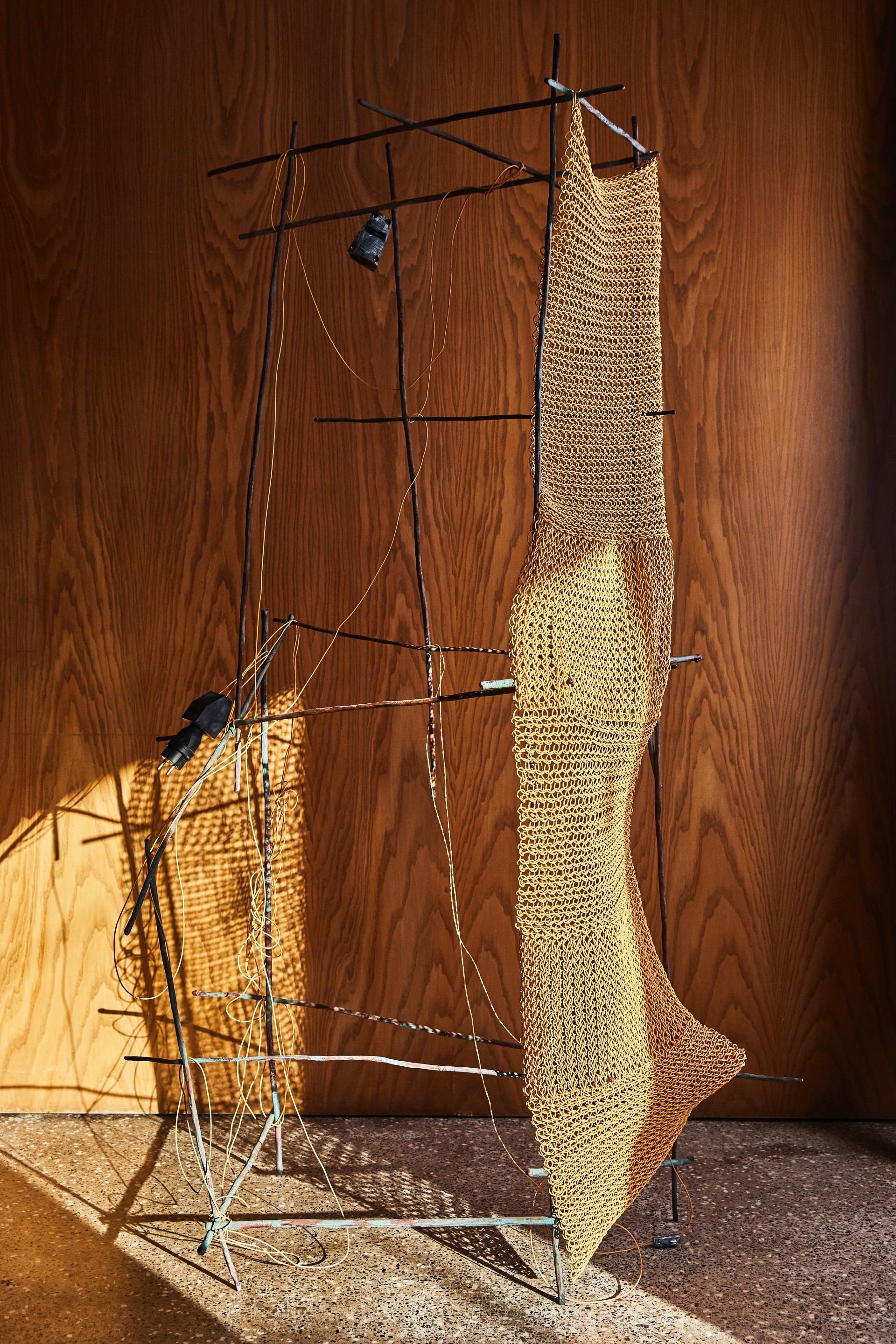 The bedroom is a relaxing sanctuary within the home with its pale, soft hues and casual decor.  Design touches include serene linen bedding, a vintage nightstand and table lamps by a young artist made from plaster and paper mâché. A lounge chair by Ryan Belli, which has a wooden base and a sculptural seatback, adds a bit of whimsy to the space.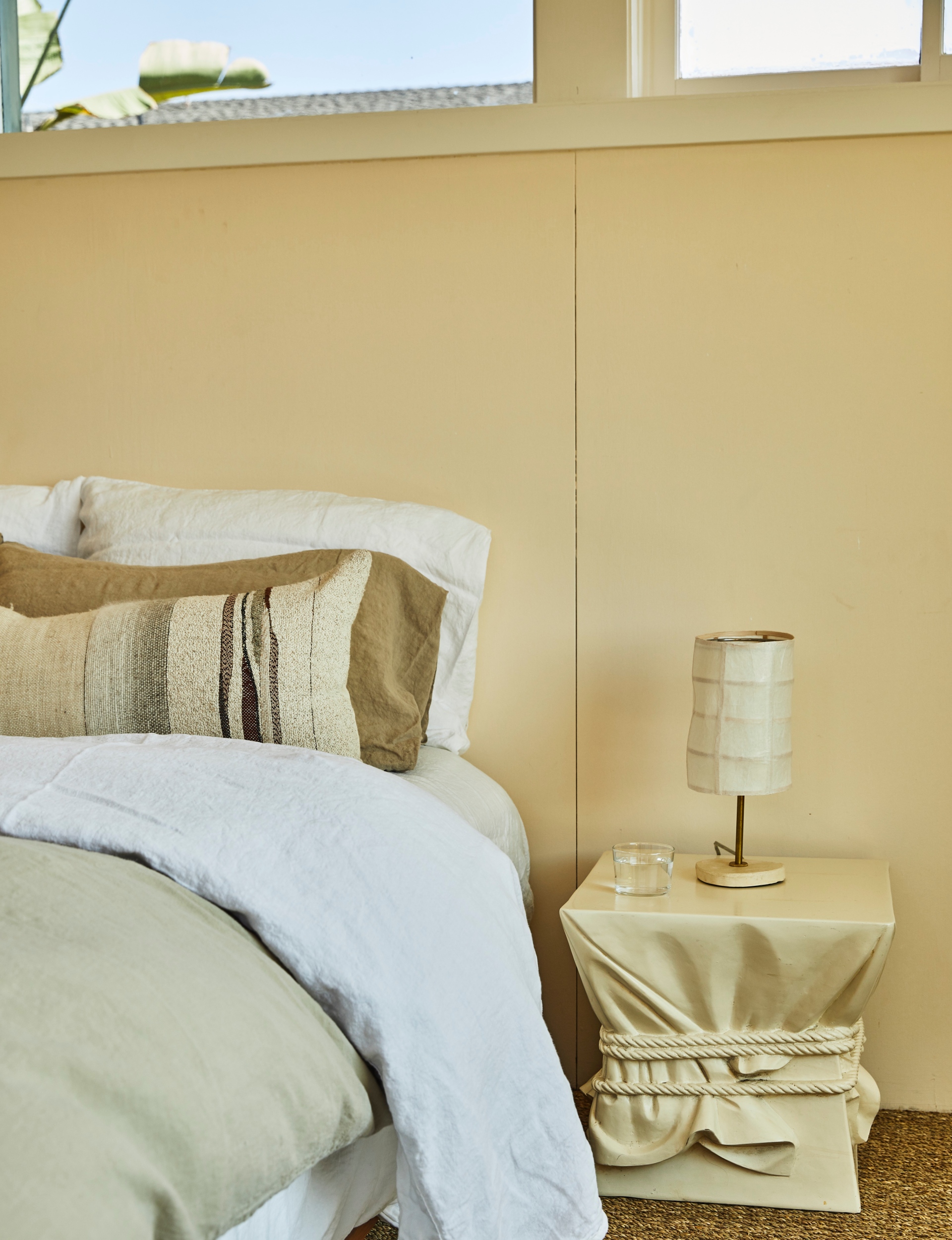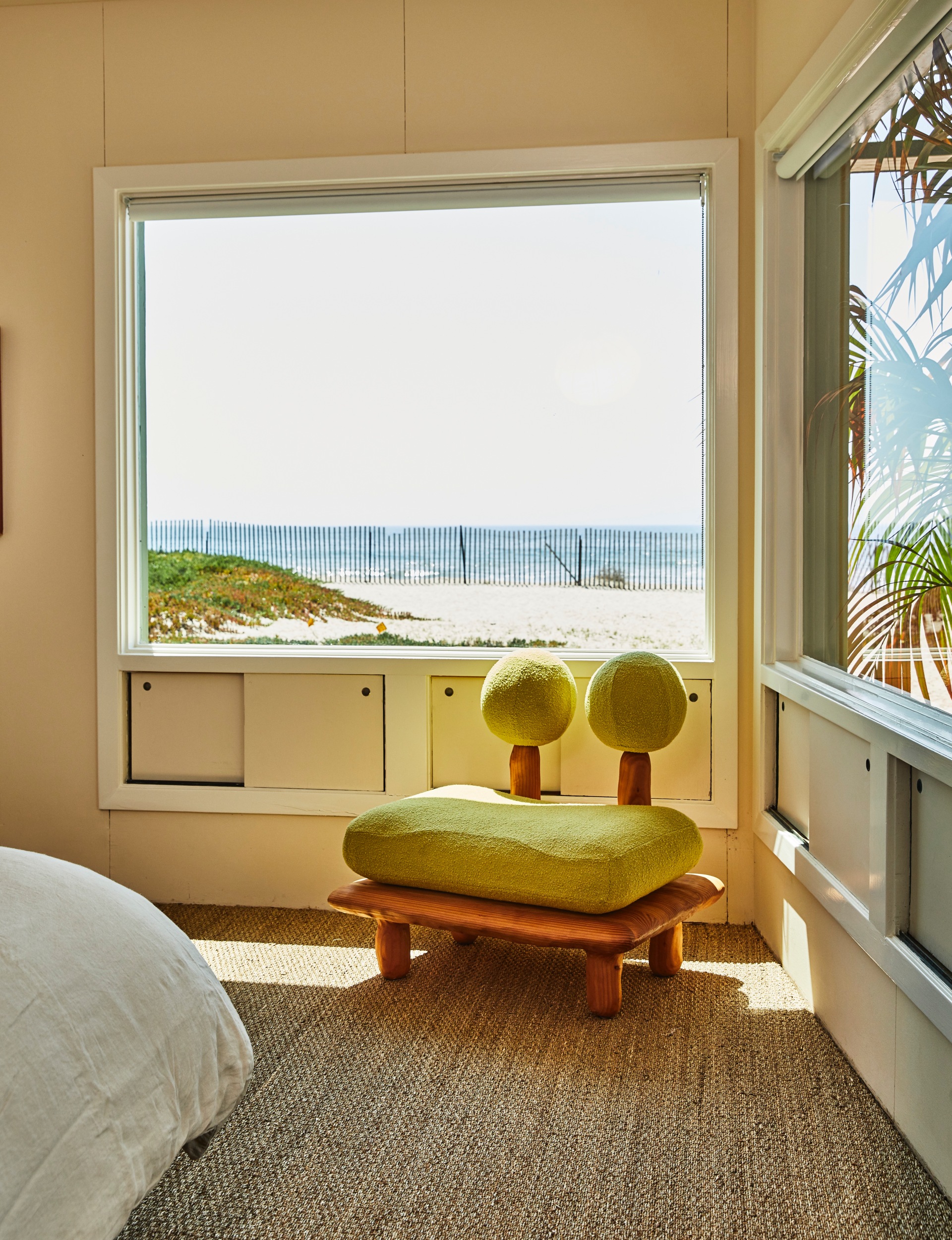 Broad Beach as a site spans over an acre with surfing out front and plenty of outdoor space, including a meditation garden, and access straight onto the beach for an early morning surf – there is even a driveway providing direct link to take boats from the house to sea. Wearstler created continuity between the indoors and outdoors by transforming the dining room into a plant filled solarium and creating an outdoor living area on the expansive rear deck. Working with local nursery Inner Gardens, the designer filled the space with planting and preserved existing life, like a crusty old barnacle. The overall result of this abode is much like the designer herself, full of surprises, eclectic, experimental with colours, proportion and materials and as always, inspiring.