When was the last time you ventured into a shop space and felt excited? Creative entrepreneur Monica Navarro (Wine & Rock Shop, Individual Medley) together with spatial designer and artist Adi Goodrich (Sing-Sing Studio) have made this easy, by collaborating on a new storefront in Atwater Village called DREAMS - a place where reality becomes what you dream of. Inspired by dreams and the surrealist art movement, DREAMS aims to unlock the door of your unconscious mind through an inventive and experimental shopping experience that blurs the lines between real and unreal, this world and another.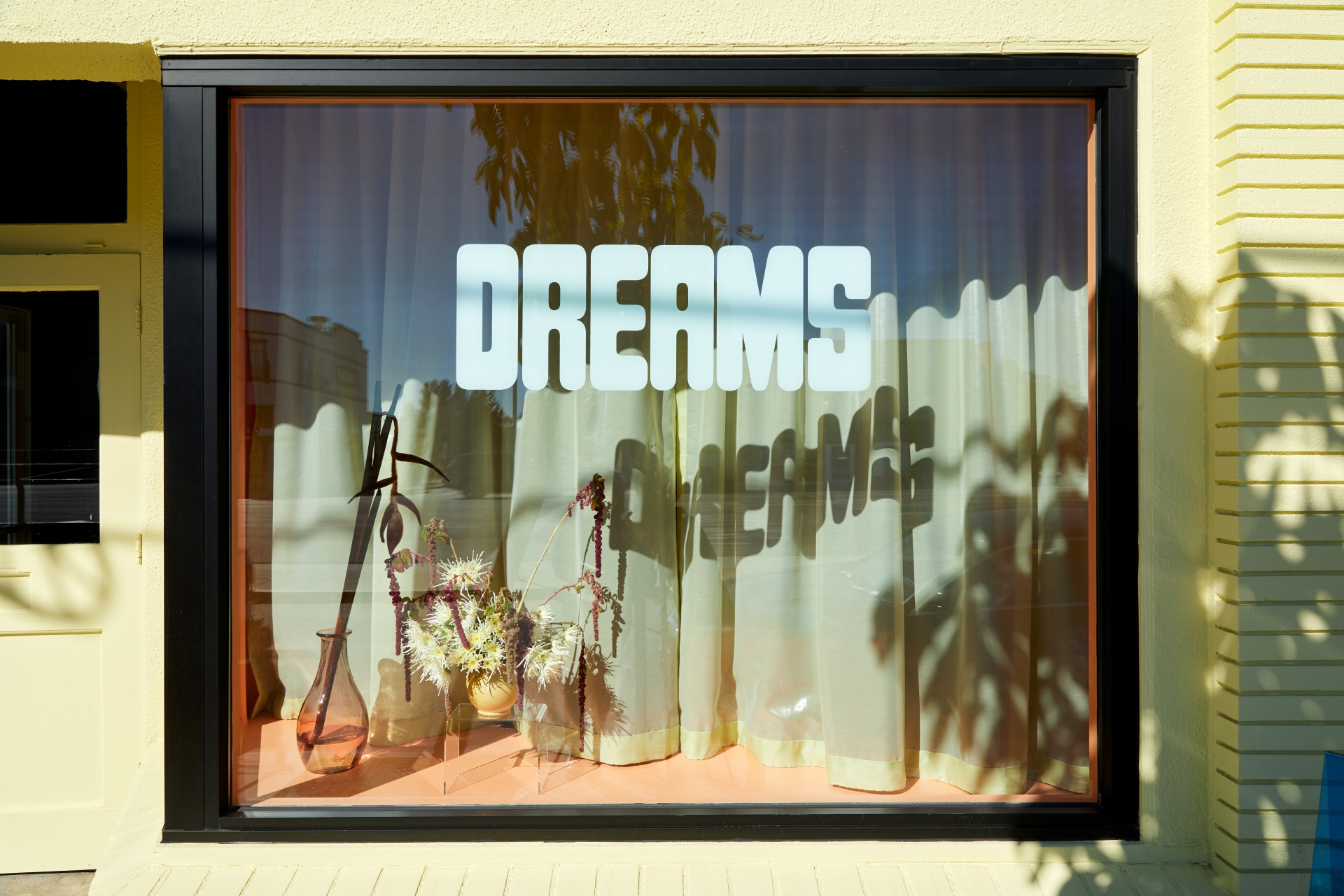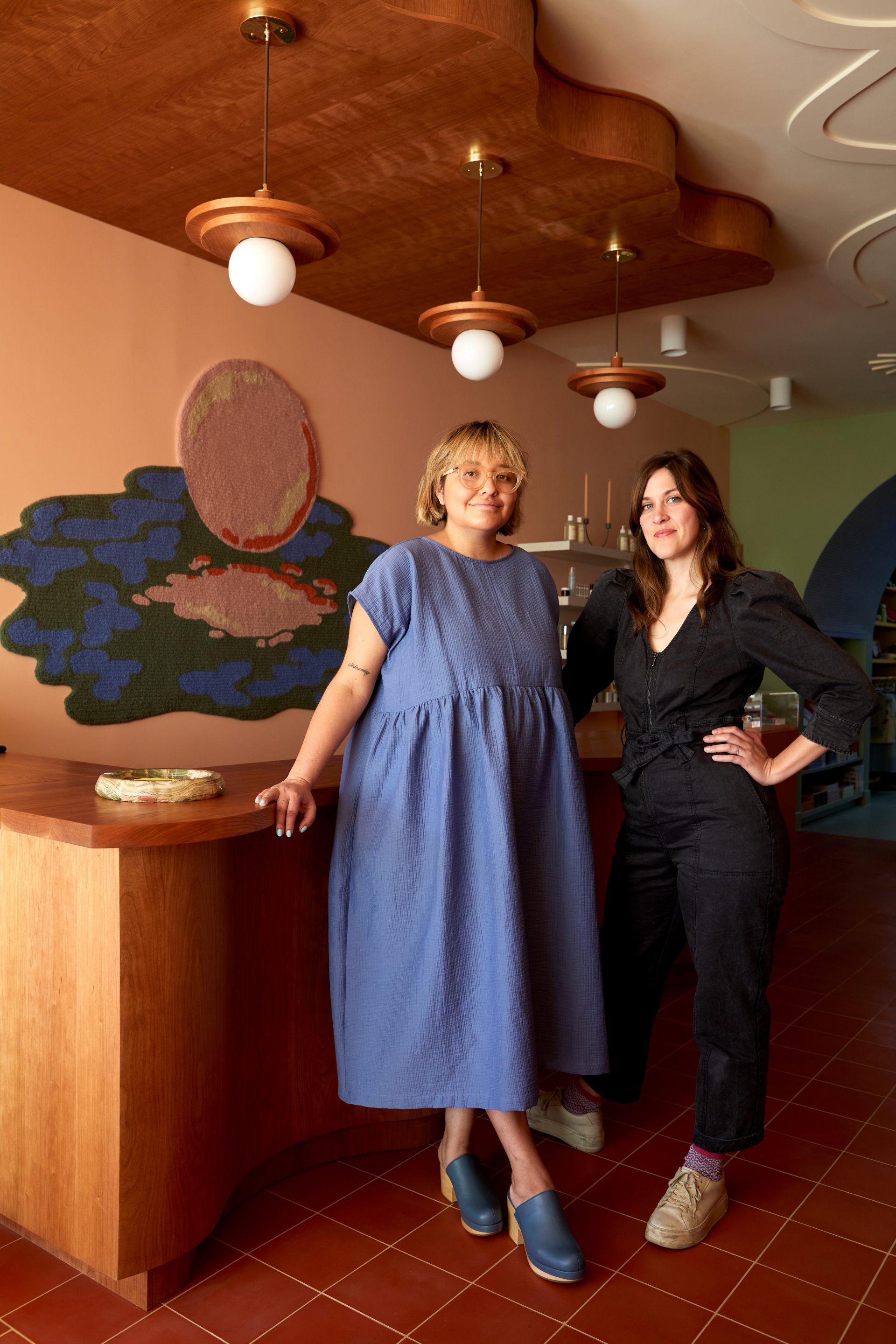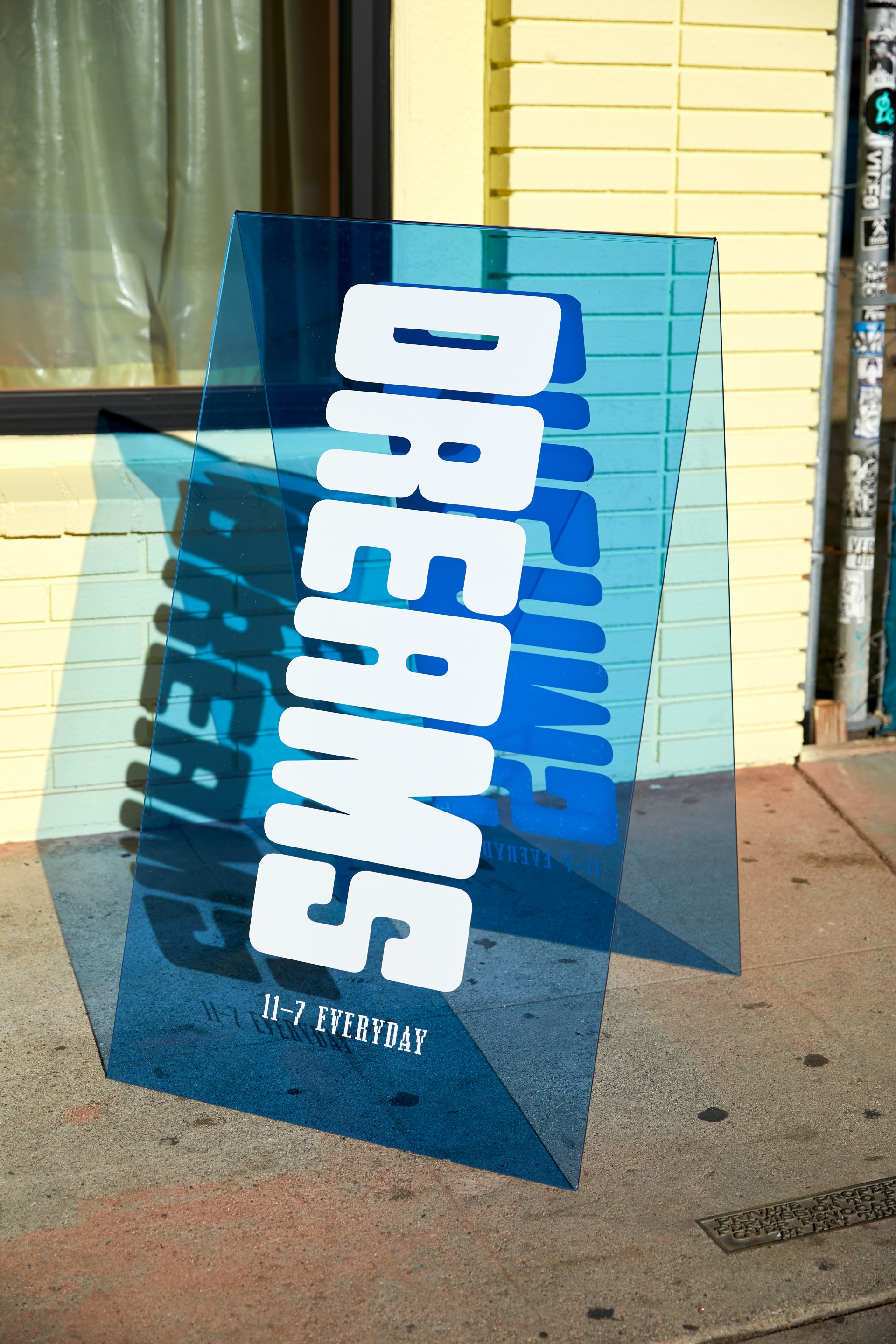 Smack in the middle of an unnerving pandemic, the thought of escaping to find yourself someplace marvellously different felt right, and practically came to Navarro in a dream. After closing the East-LA staple that was Individual Medley - Navarro's beloved lifestyle store of ten years, she proposed a new idea to her recent creative partner Goodrich: to start over in a playful, transcendental way. Having worked together earlier this year on Wine + Eggs (a fine foods and natural wine neighbourhood market), the two leapt into the wonderful unknown of something new.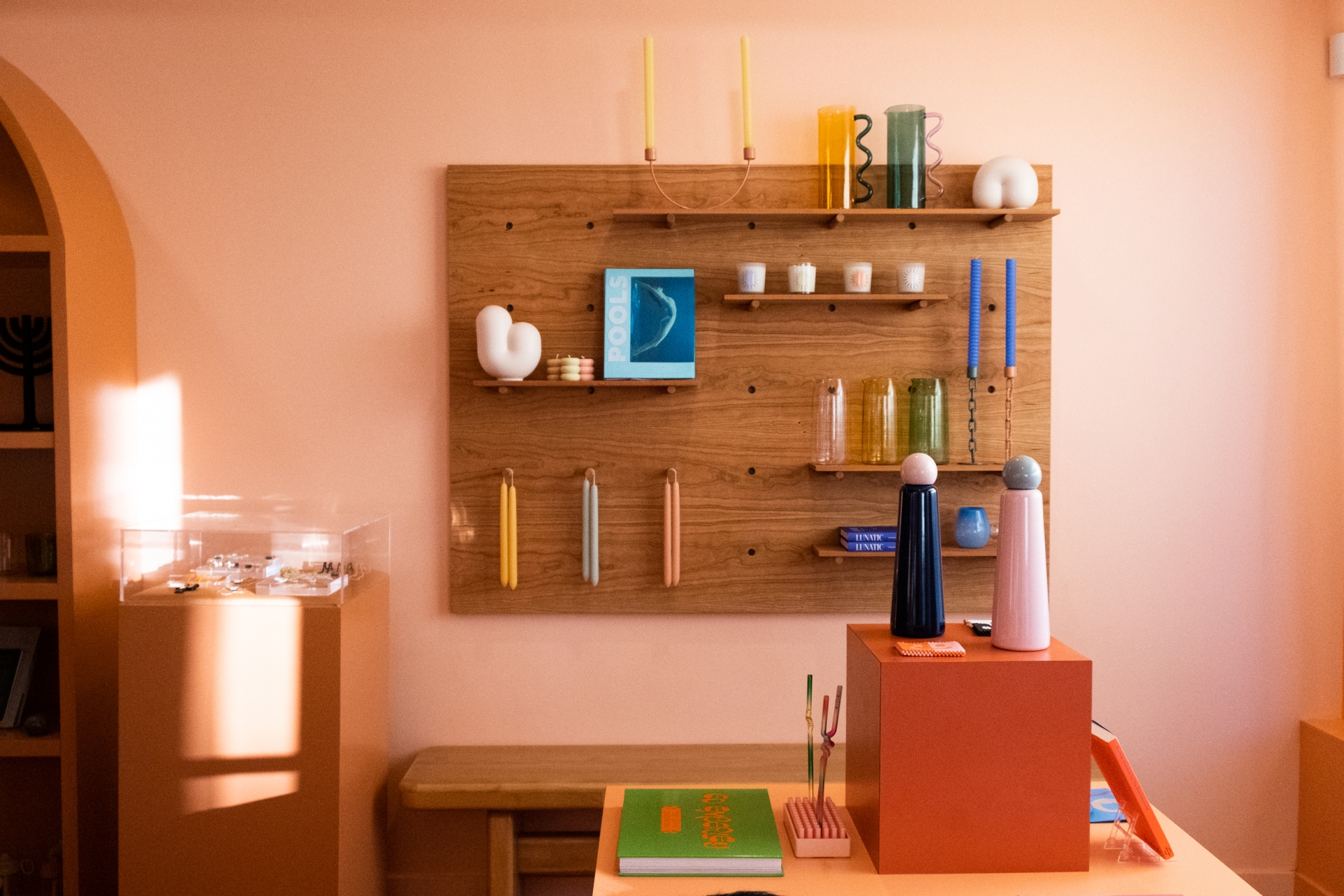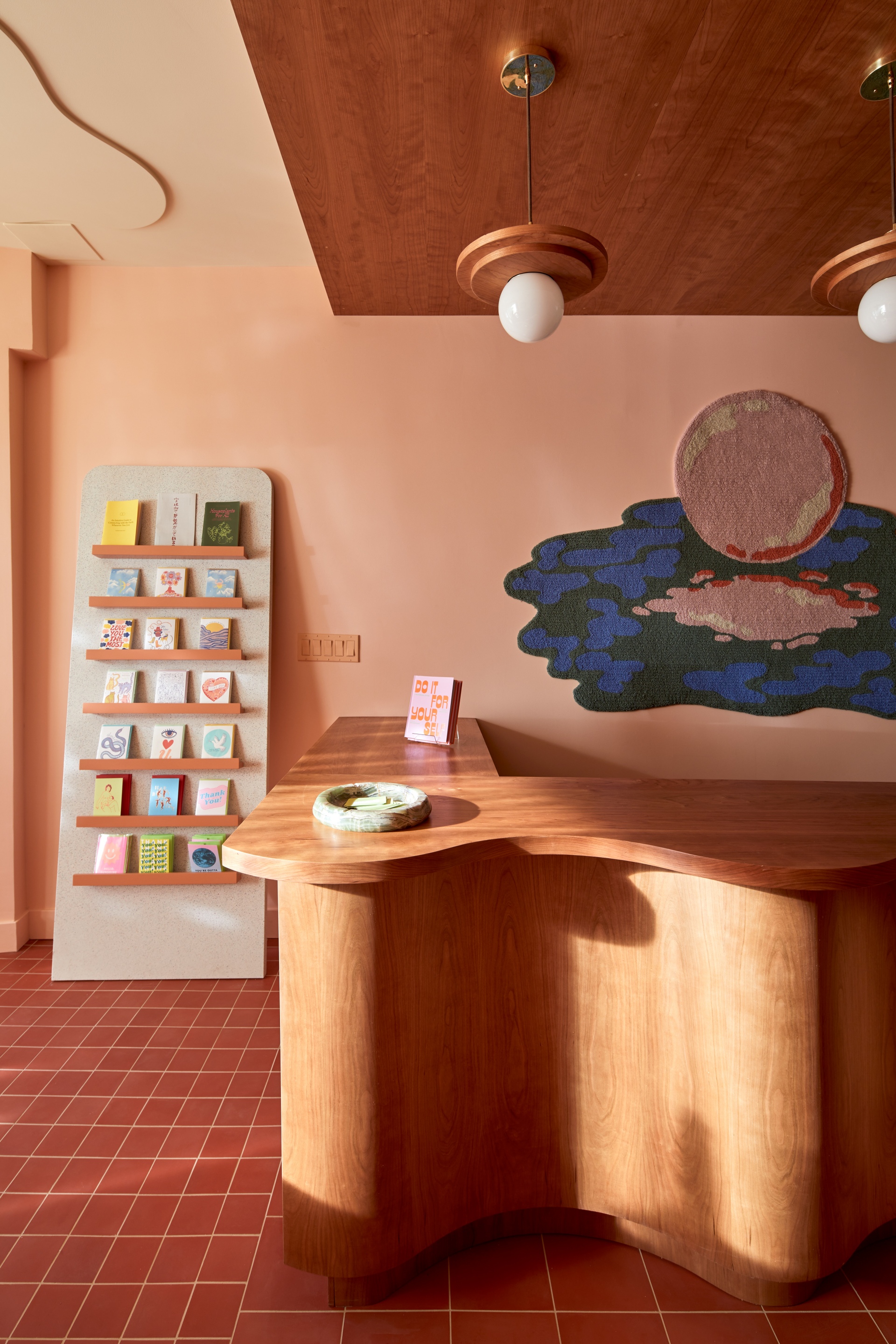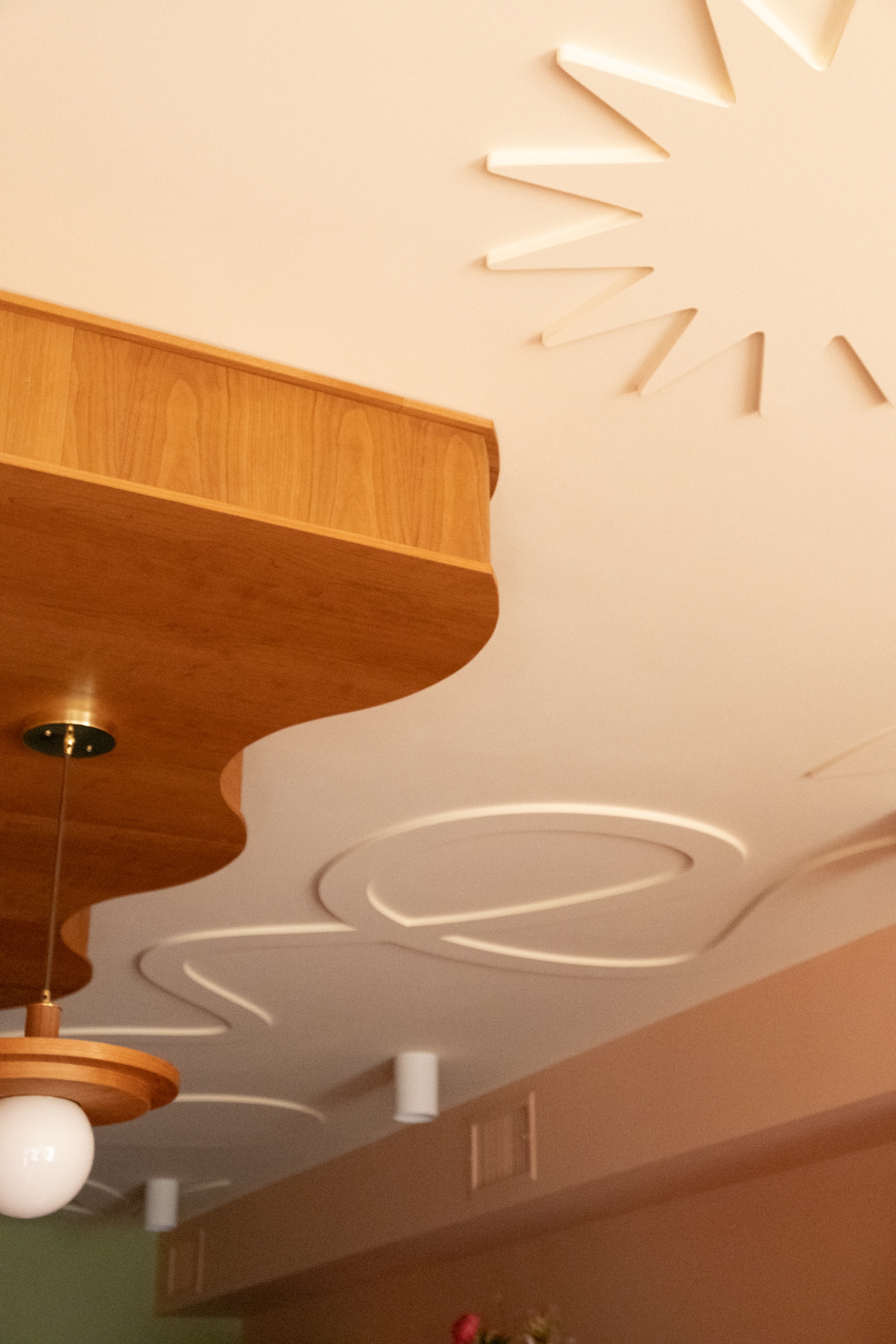 Surrealist imagery was the first thing Goodrich noticed from the references shared by Navarro's team at the start of this new endeavour. Inspired by this, Goodrich dug into the notion of daydreams — what it feels like to doze off into the warm and golden oblivion, if only for a moment. In designing the space, a cloud-like anchor was tethered to the feeling of light, an ethereal atmosphere. As you walk through the space, narratives unfold like layers of a cakey time machine. The ceiling is cream with a dimensional monochromatic mural of motifs that tip a hat to Navarro's past lives - an egg for Wine + Eggs, florals and leaves for her ongoing collaboration with florist Yasmine, and a knot to symbolize the rewarding struggles of entrepreneurship. Tiled with a Japanese sage-coloured mosaic, an archway was designed, transforming the space from a long highway-like layout to an intentional space with dimensions and textures shape-shifting throughout.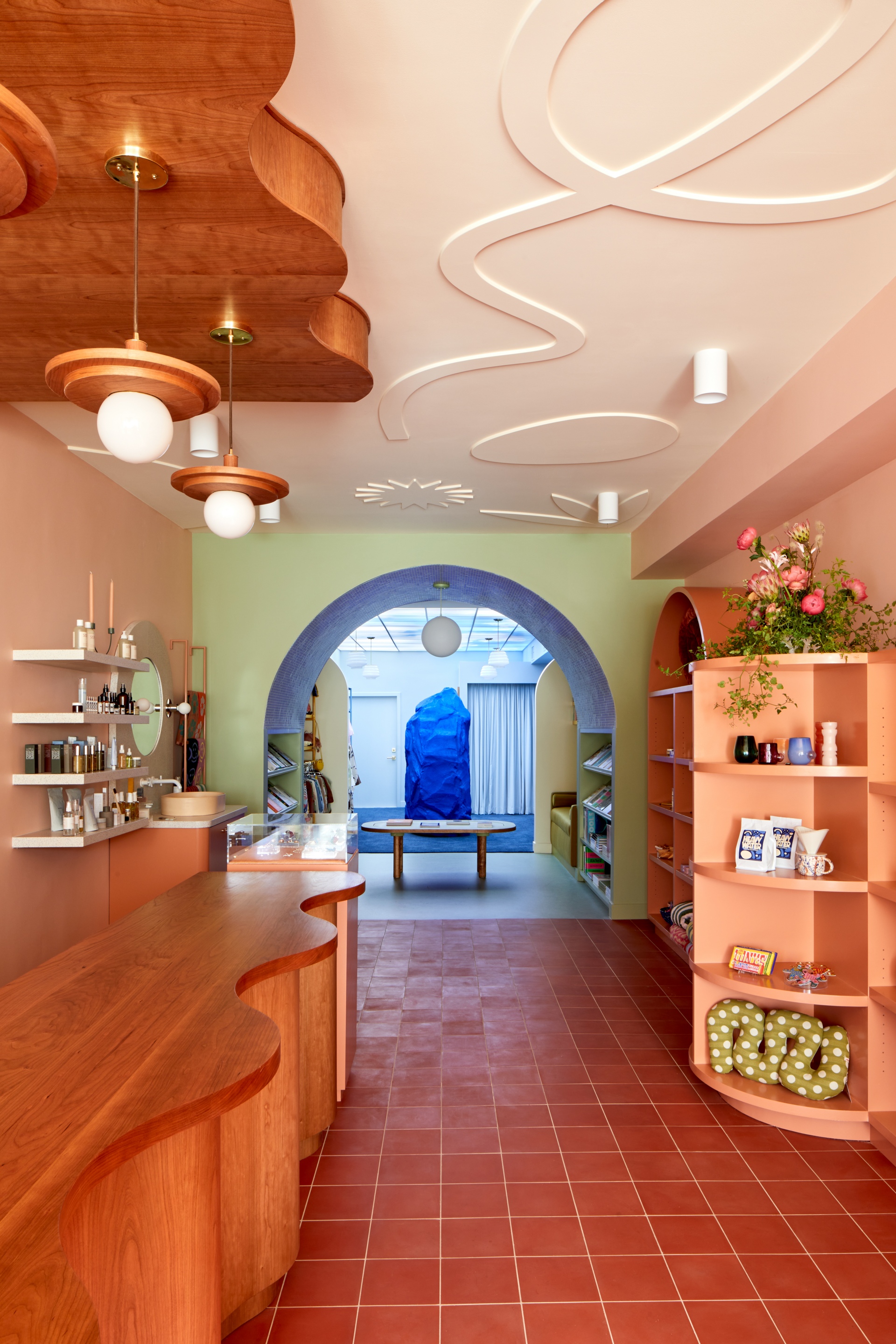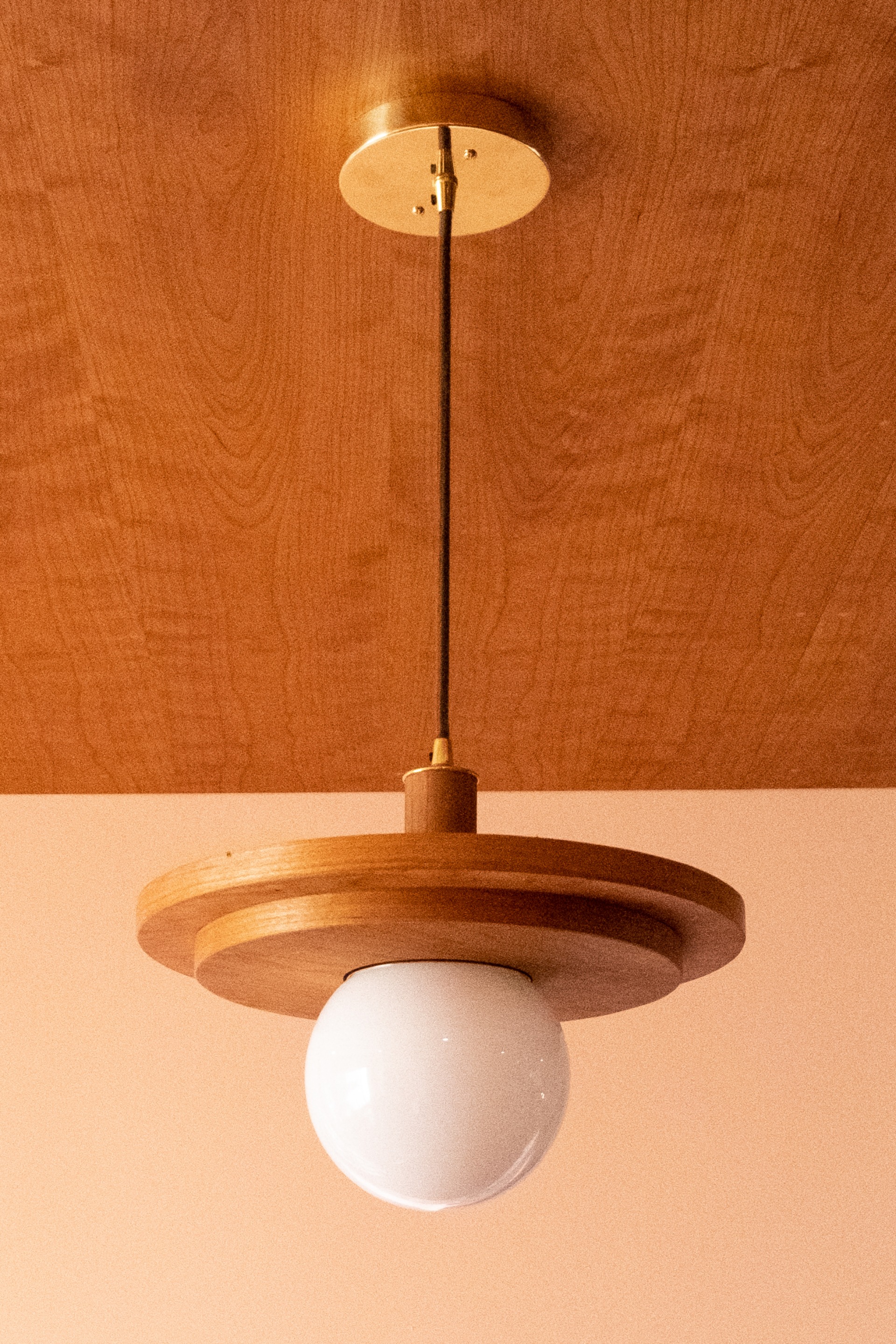 Using colour to evoke a feeling of comfort, Goodrich bathed the first half of the store in warm hues of peaches and terracotta. As you travel to the back of the space, you're guided by a large blue rock as you pass through green and yellow before finding yourself in an intimate, almost spiritual, evenly lit space that embraces you in blue from the walls to the soft carpet at your feet. Look up, and you'll see a custom illuminated sky drop ceiling with printed plexiglass.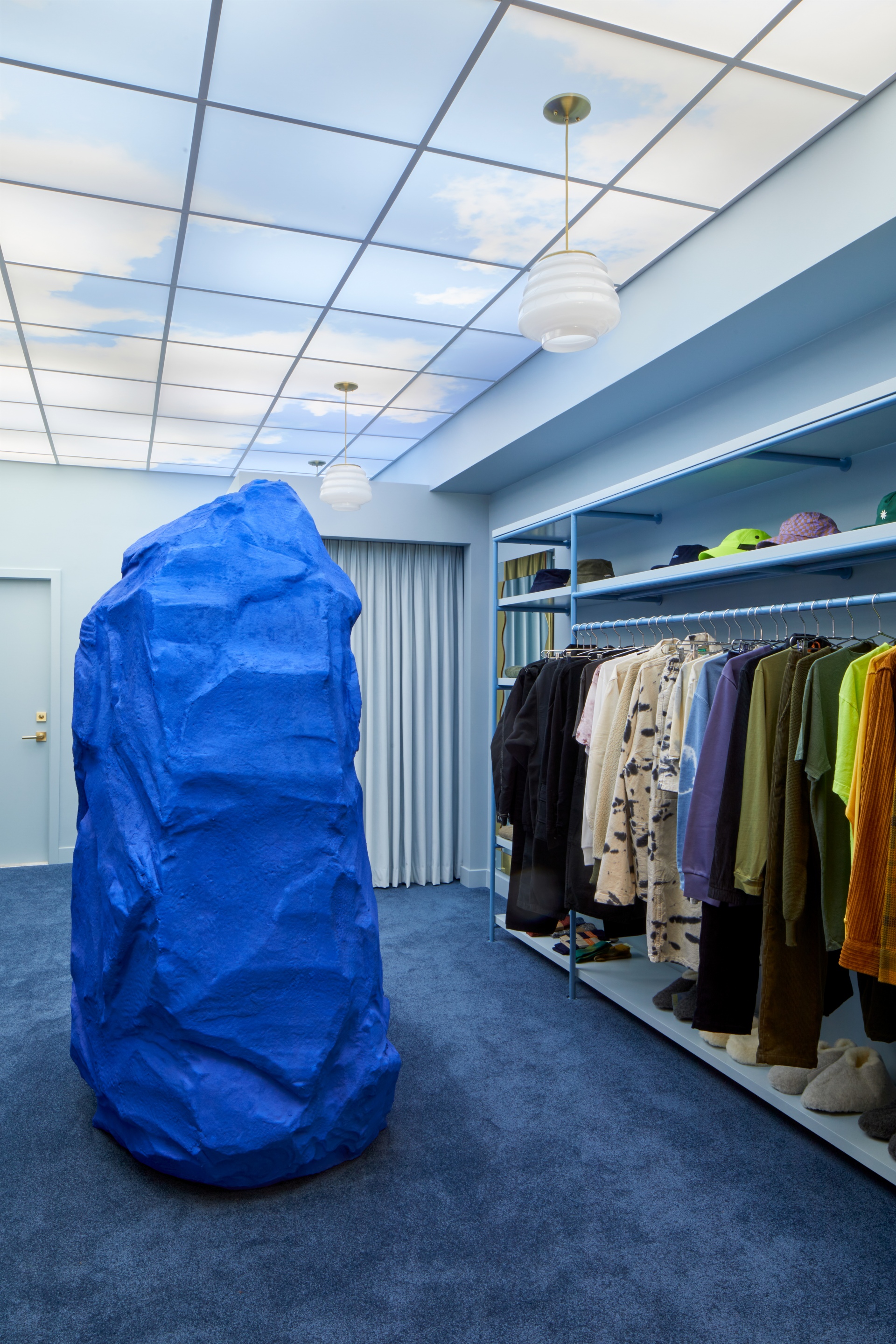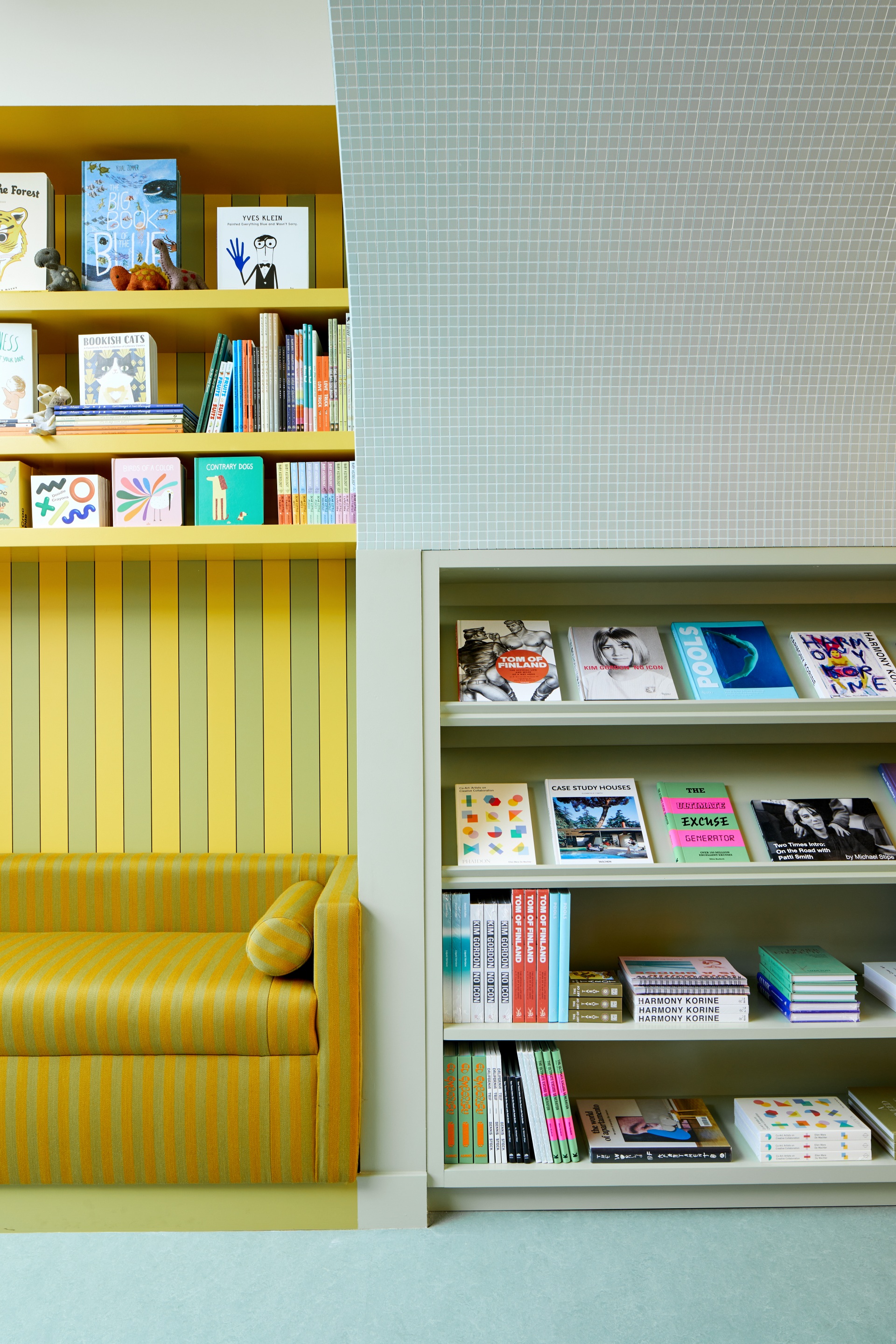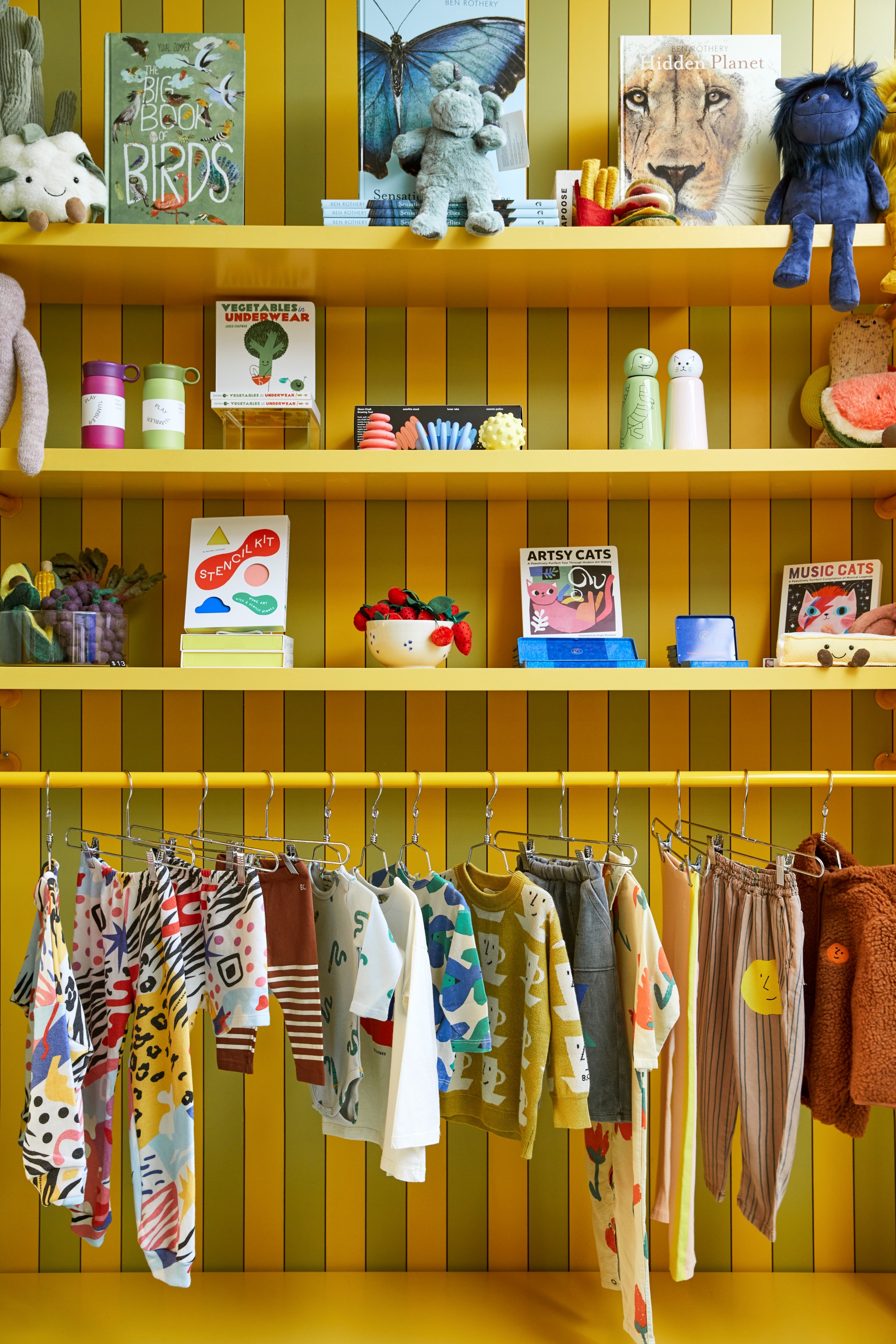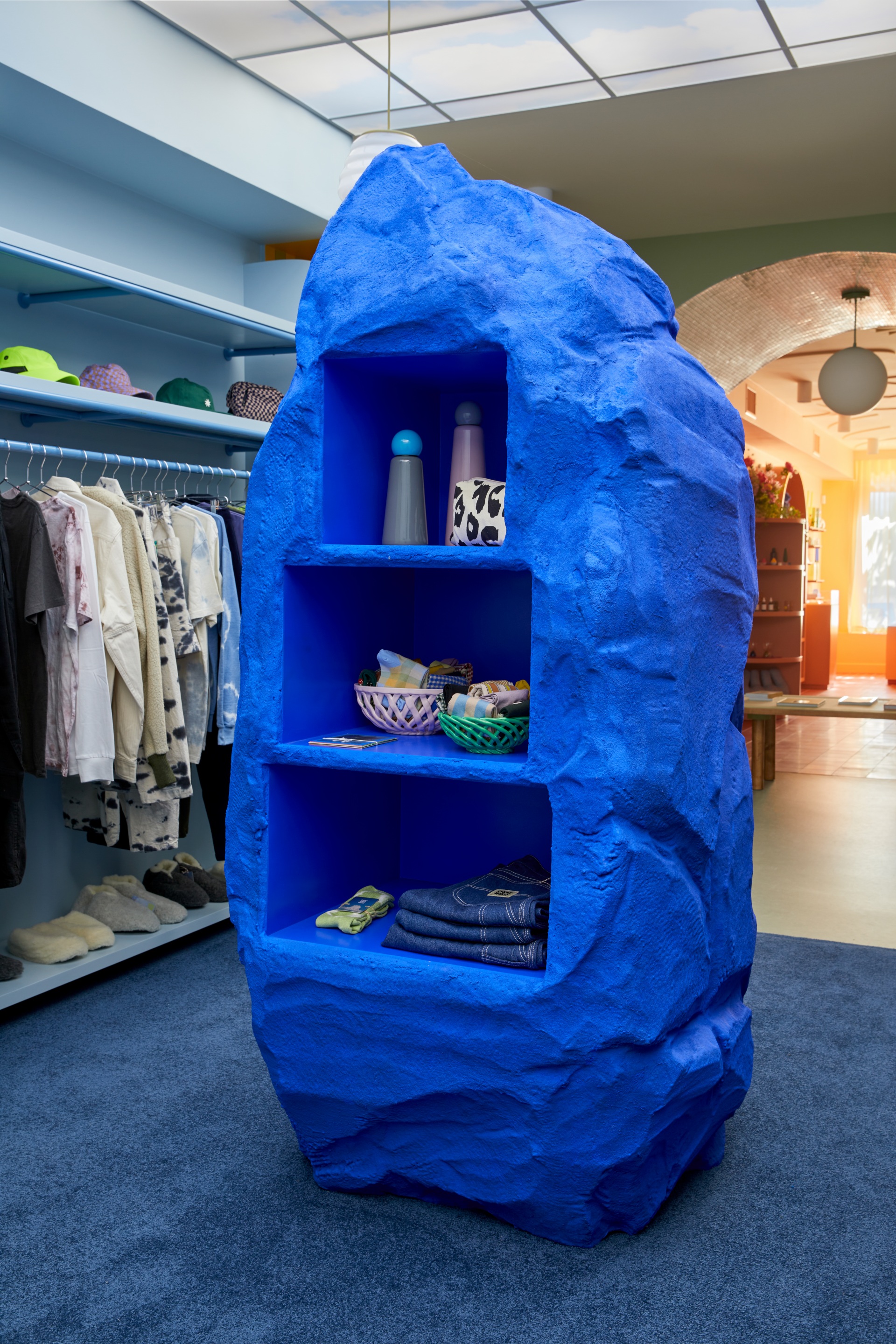 Navarro and her DREAMS team imagined the store to have various 'departments' - home, apothecary, books, children, apparel, and accessories. The design of the space complements each offering in an immersive way, creating an experience for customers as they interact with the store. These thoughtful realms are supported by meticulous details: custom-painted panelling dressed in ochre and olive green, a wool-striped Maharam sofa, and a large globe pendant placed atop a glass tabletop echoing the custom tapestry designed by illustrator Clay Hickson and crafted by rug designer Moira Quinn — a motif of a pearl over a puddle. A custom cash wrap was designed with a centering, full-circle energy. Placed at the front of the store, it's the beginning and end of every experience at DREAMS. With that in mind, Goodrich designed a soffit to follow suit with the footprint of the counter and created custom lighting in matching cherrywood, connecting all the dots.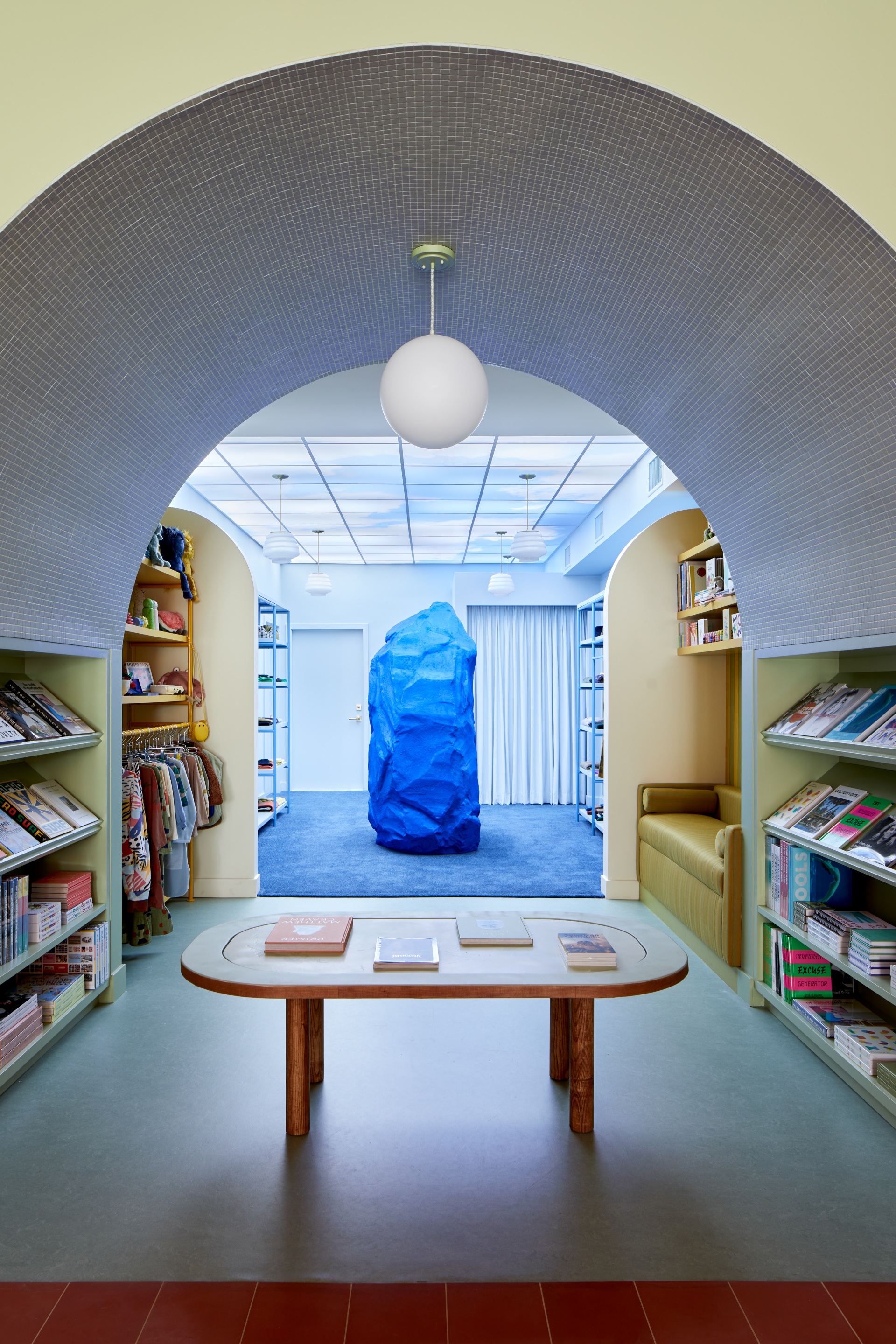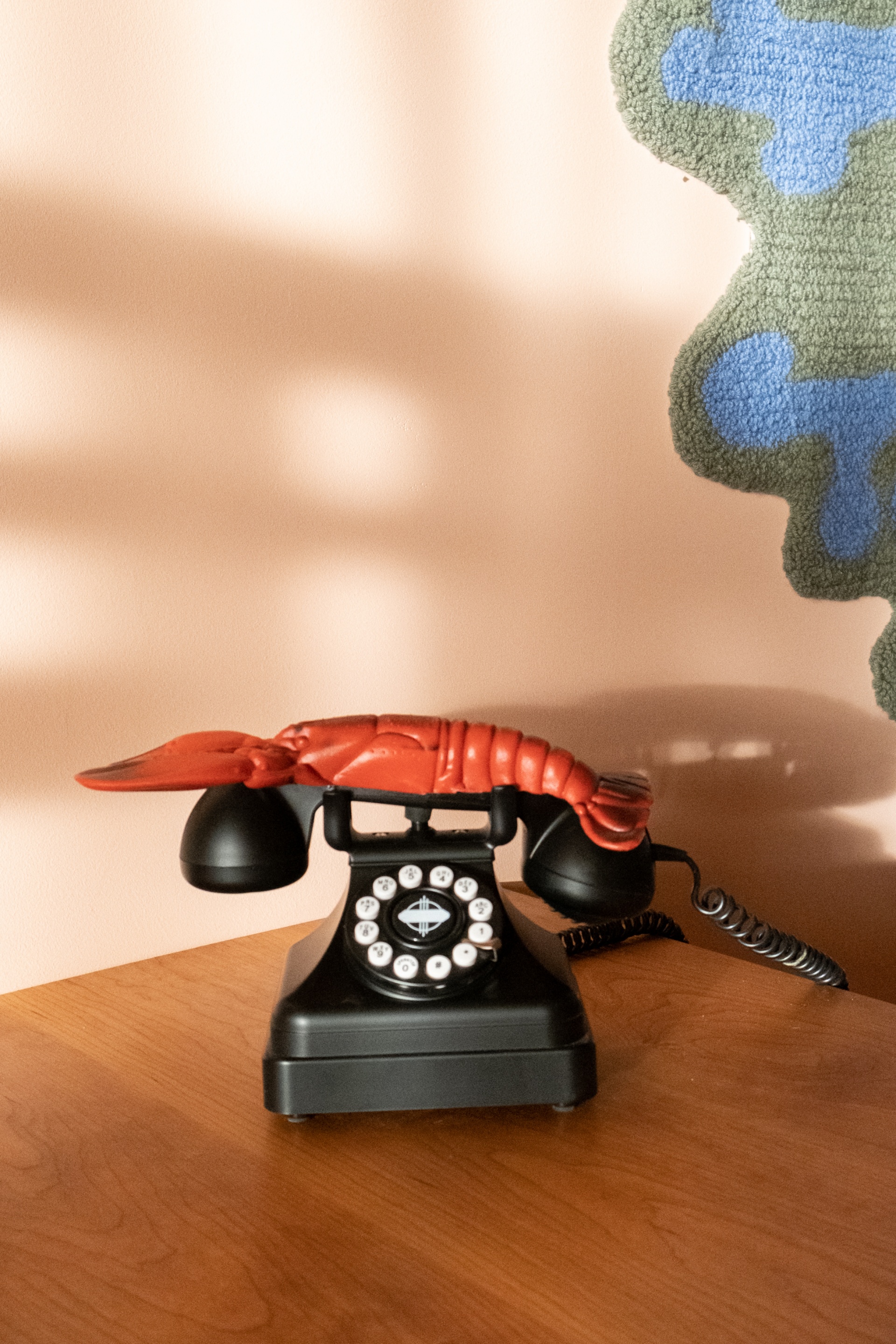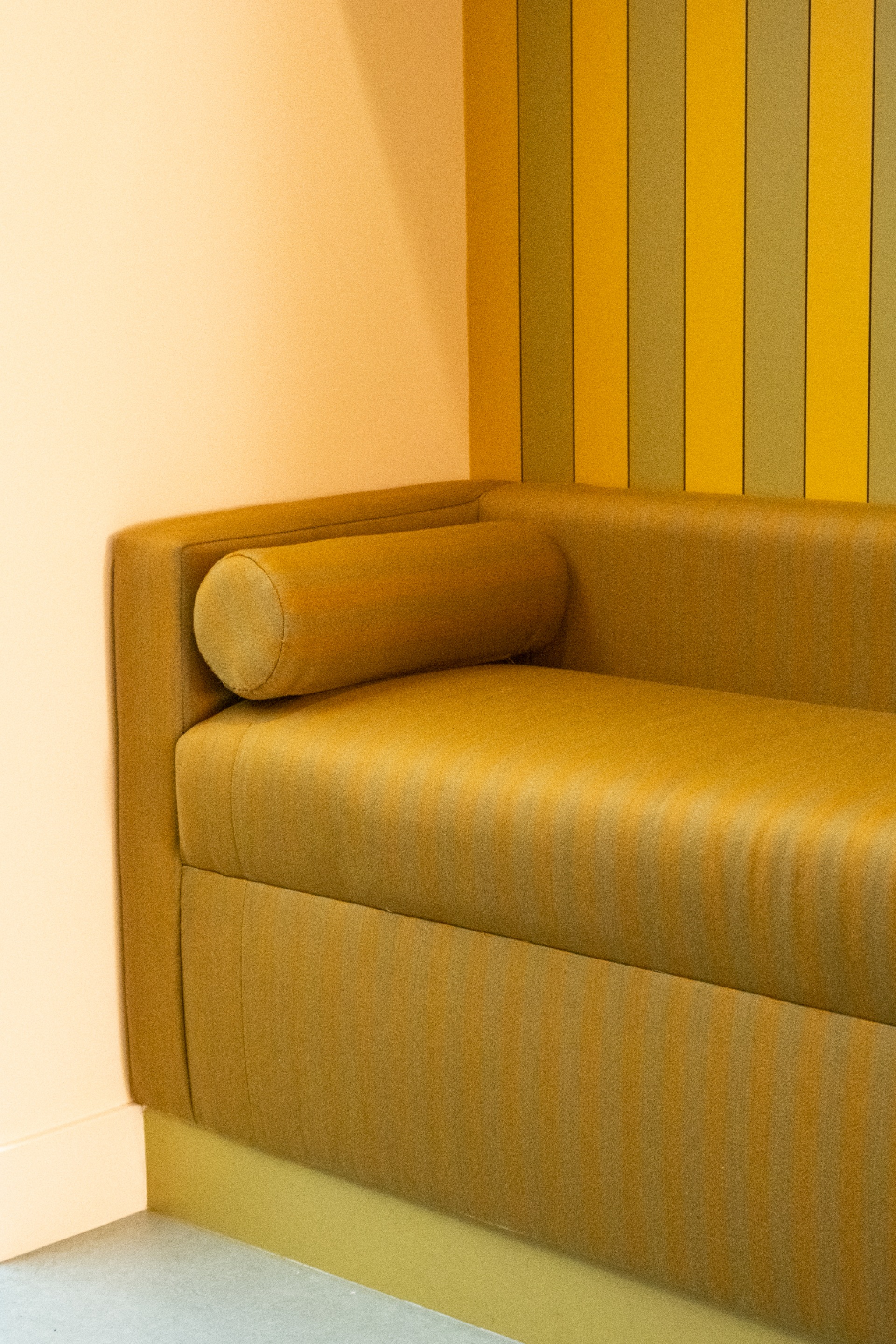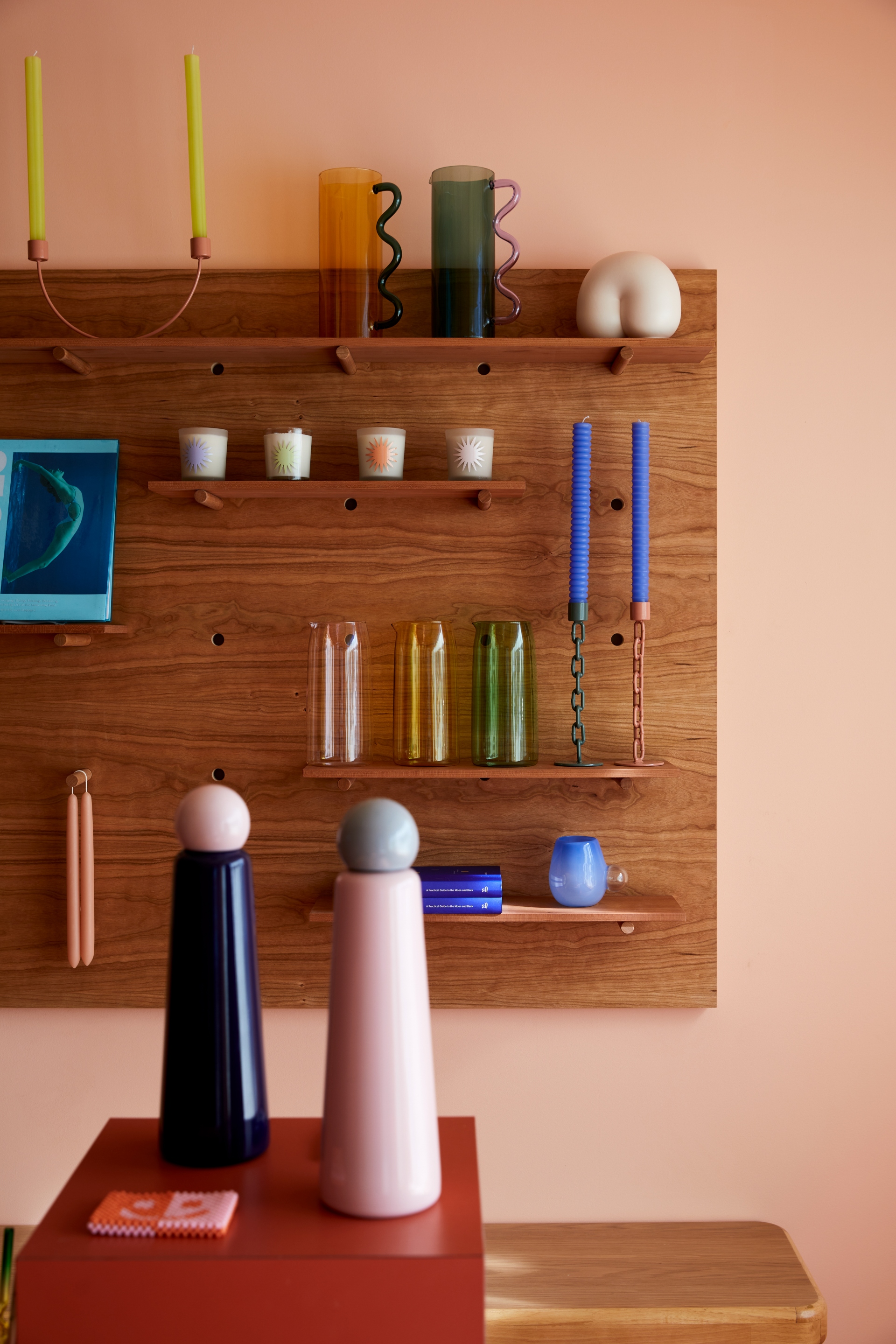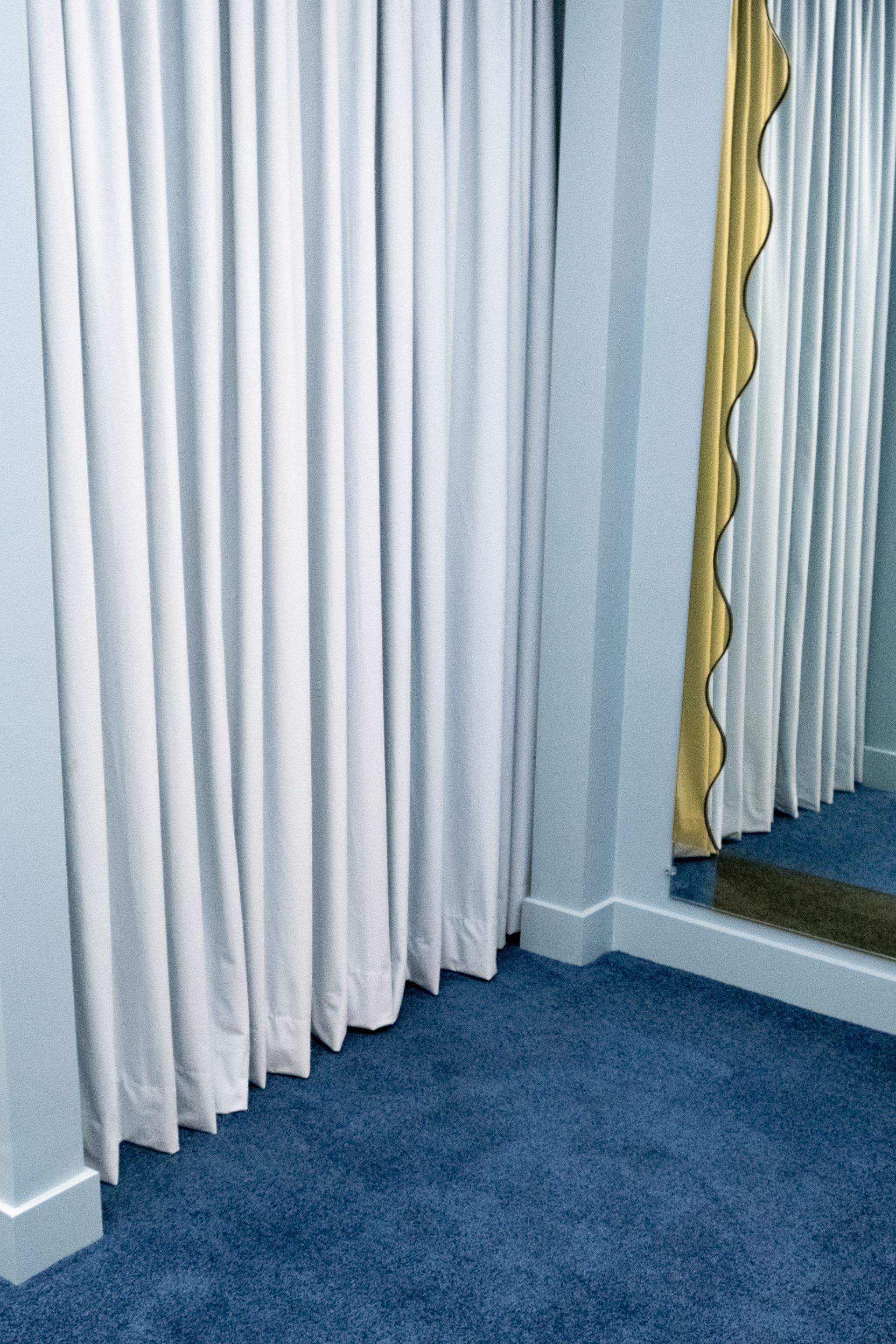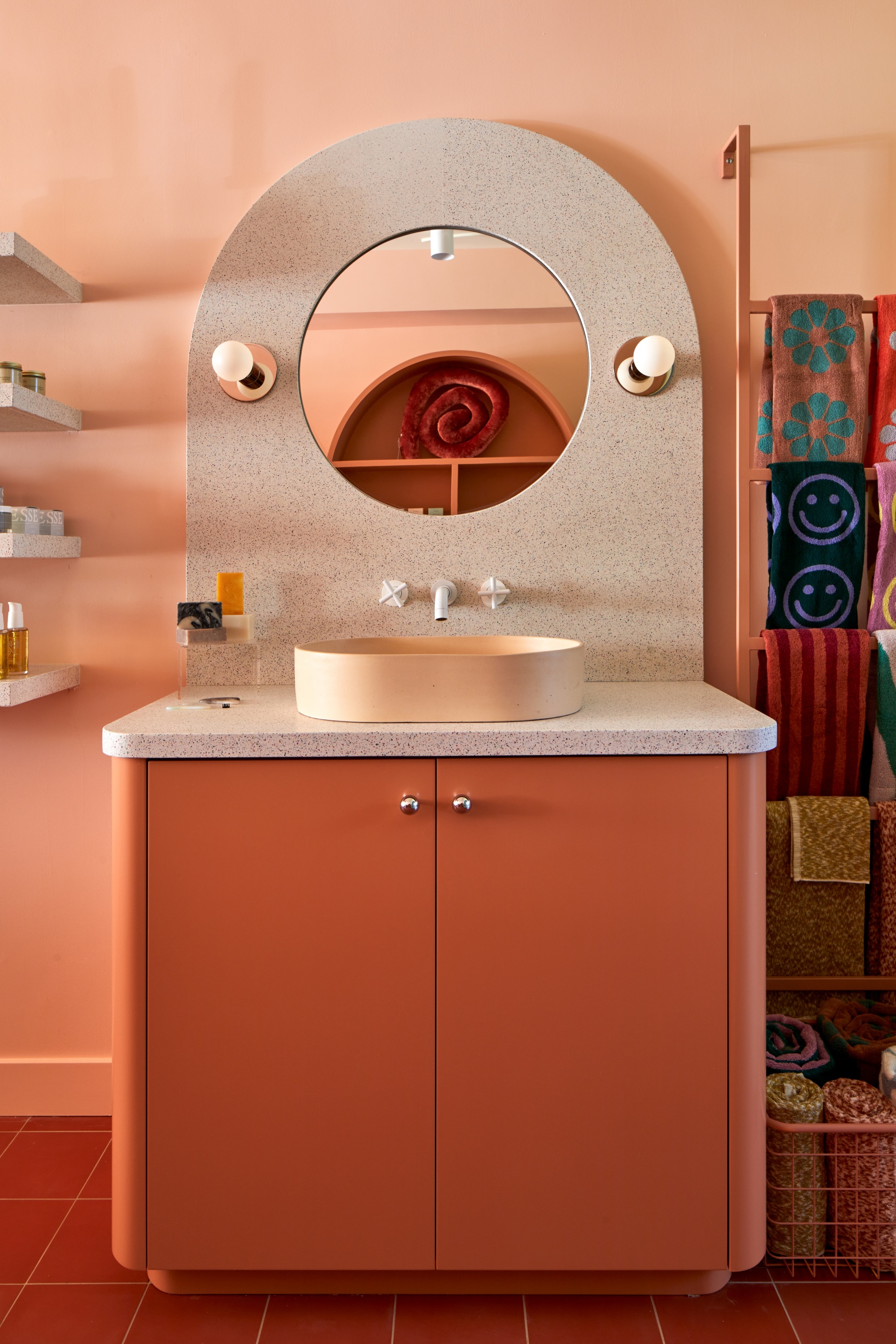 A love letter to Los Angeles, DREAMS will carry a diverse mix of brands and local makers like Chelsea Mak, CARLEEN, Rose Greenberg, Brooke Callahan, and more. You can also expect non-gendered, food-centric clothing from Meals, nostalgic visions from Giu Giu, the U.S. stockist debut of Berlin-based R.T.CO. The store will also offer exclusive designs from potter Helen Levi, a pipe-shaped collaboration with ceramicist Kenni Field, and mini glass suncatchers handcrafted by LA's own Debbie Bean — all available, only at DREAMS. Additional brands include KkCo, Battenwear, Carhartt WIP, Manastash, Corridor, Lesse, Monastery, Sigil, Shop Sounds, Susan Alexandra, ORA-C, Bobo Choses, Blabla, Moonfarm Collective, Dusen Dusen, and Sticky Glass.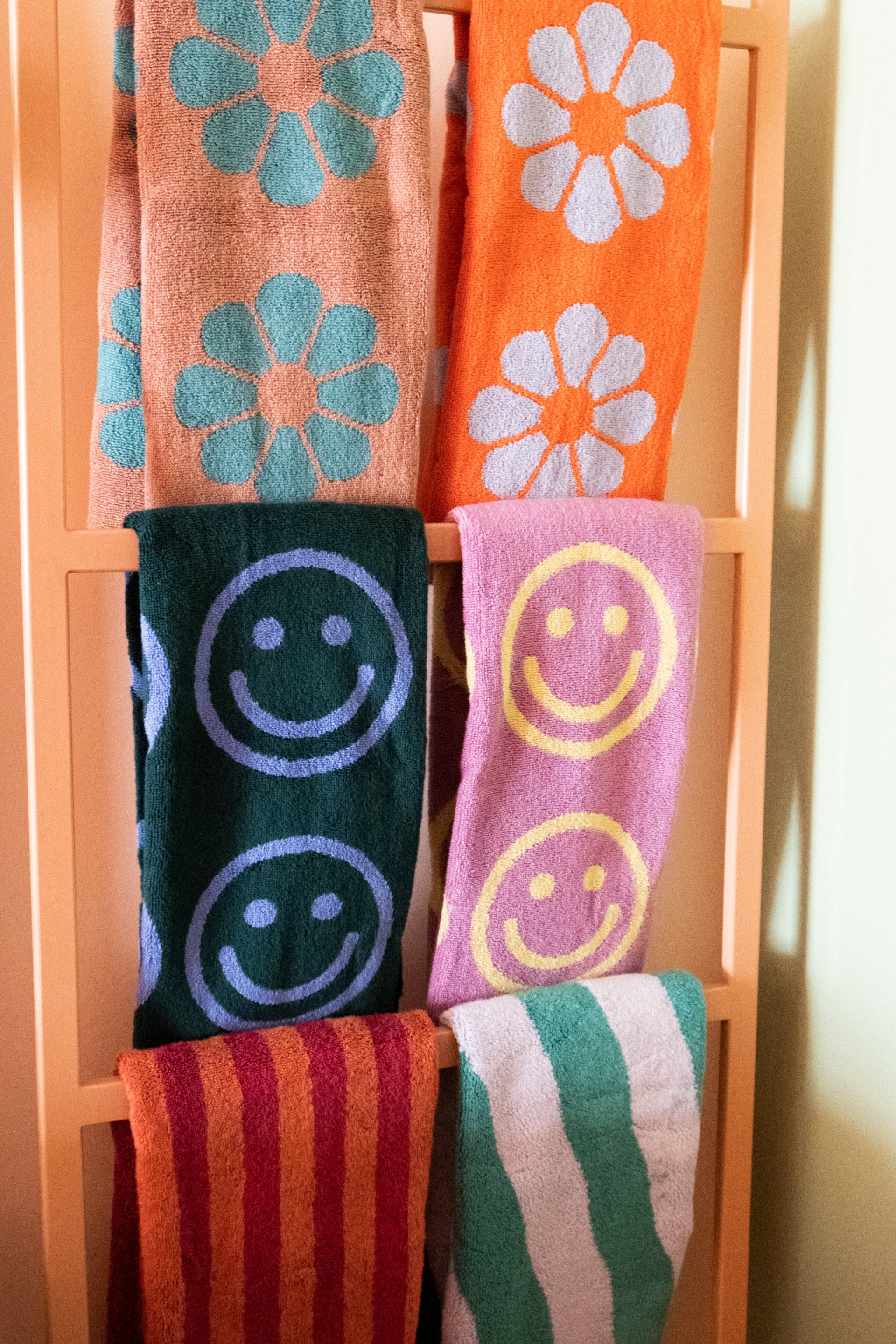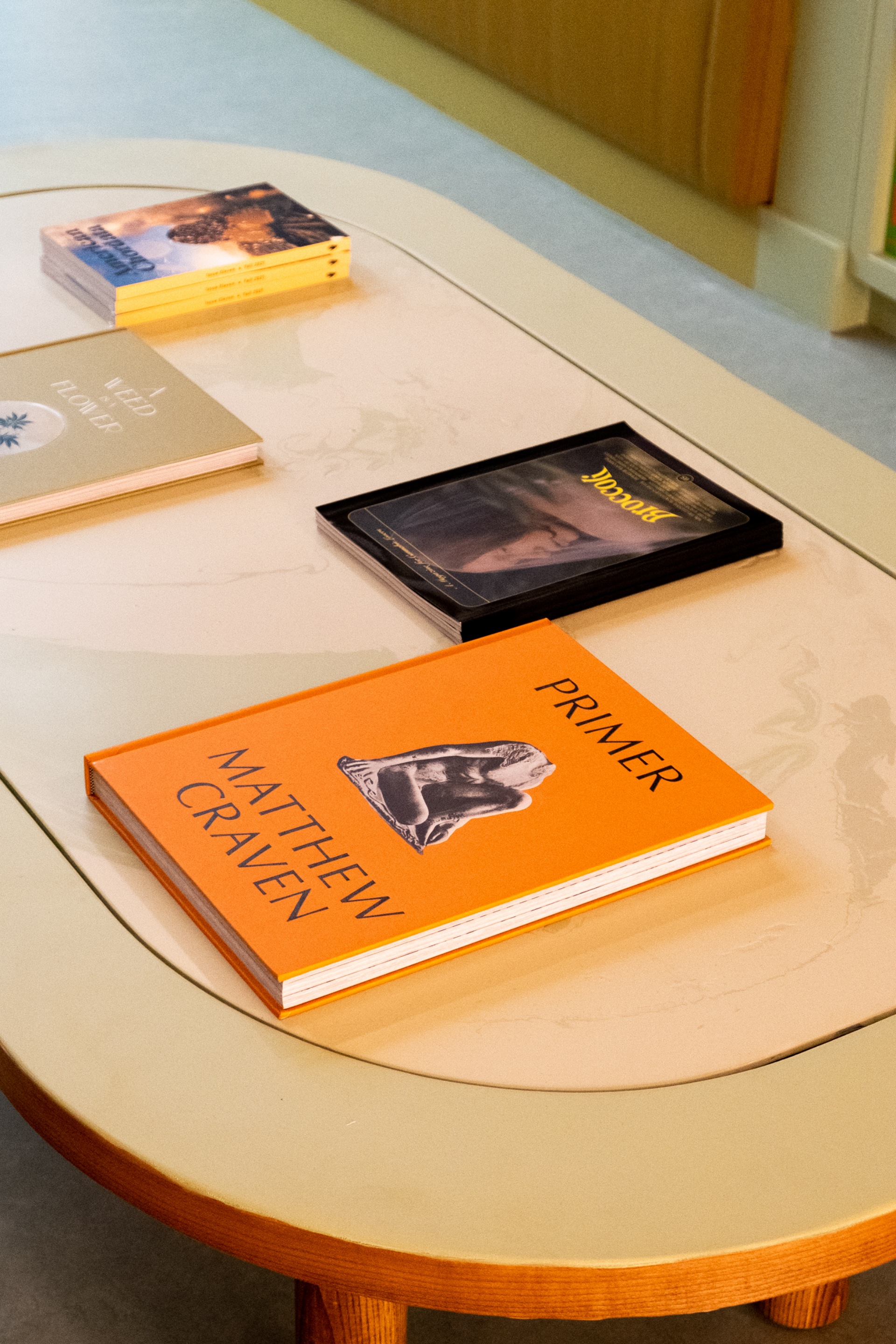 For the visual identity of the store, Goodrich and Navarro partnered with graphic designer Elana Schlenker, an inventive collaborator who was able to take the branding of DREAMS to an unexpected place. In tandem with the graphic assets created, Schlenker and her collaborator Élise Rigollet engaged artist Julia Dufossé to further evoke the surrealist atmosphere of the store through illustrations that serve as peepholes into another world.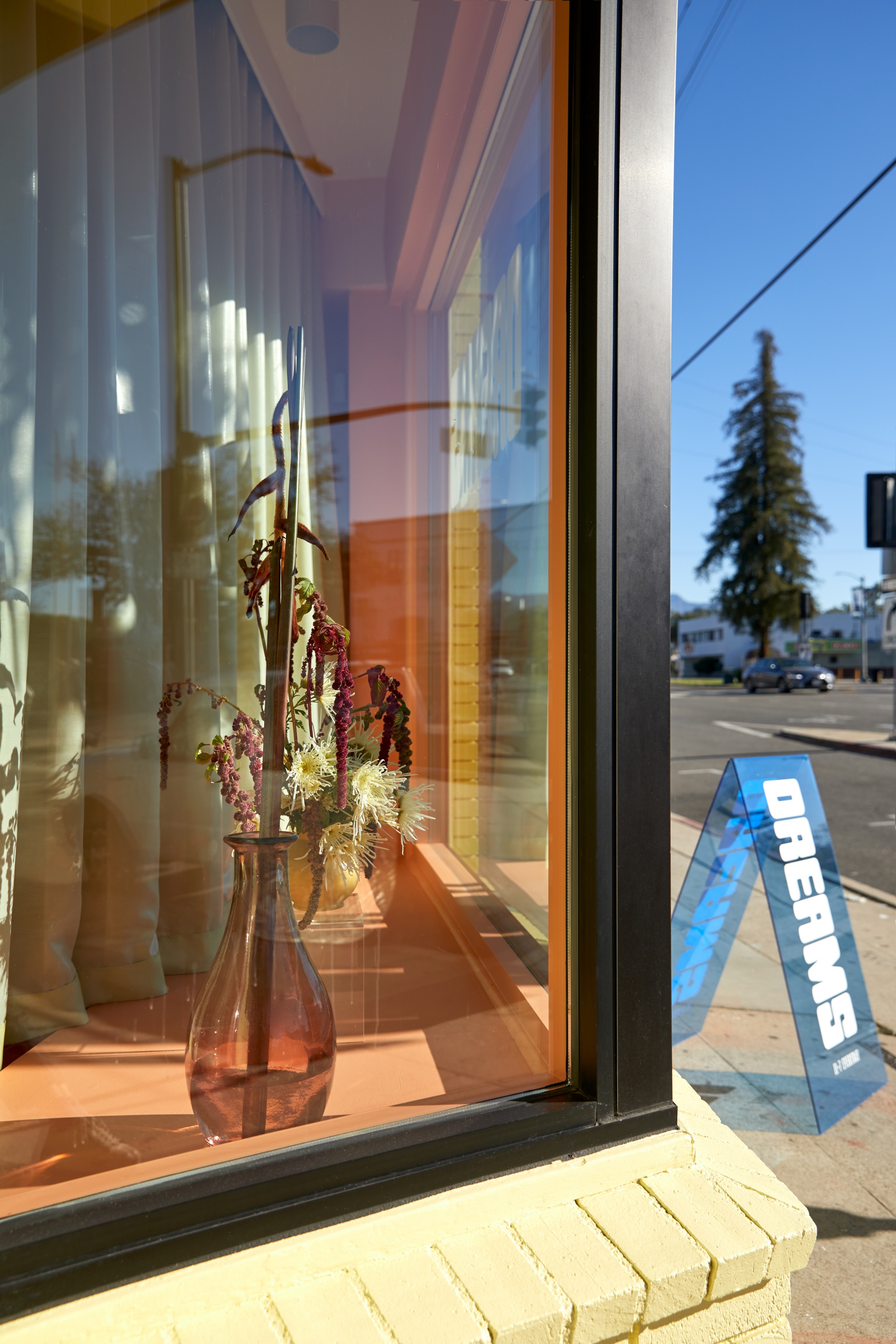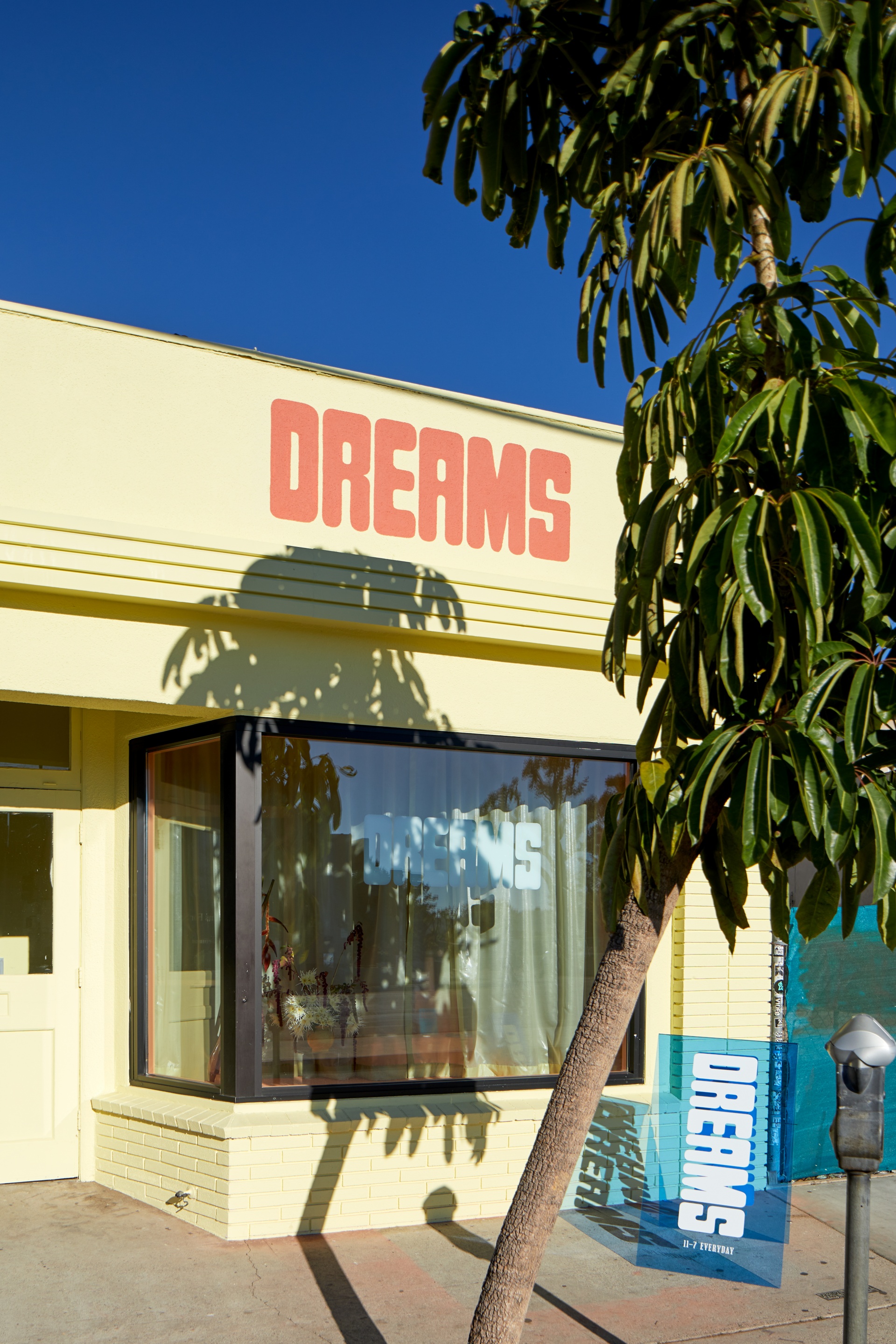 DREAMS was born from a freedom of creative exploration. Through the supportive, flexible, and open-minded partnership between Goodrich and Navarro, a retail design project was able to find its way into something that feels closer to a movie set. It's not a store, it's a little universe that's 12 feet wide and 72 feet long. When the Surrealists got started, they had a headquarters in Paris. It was called the Bureau of Surrealist Research. They left calling cards all over the city with odd messages like bird-calls to the people of Paris in the hopes that they would visit the bureau and see the surrealist light. Paying homage to the artists that came before them, Navarro and Goodrich wanted to create a space that felt like a calling card. A place you simply have to see to understand. DREAMS isn't one idea or one broad brushstroke. It's the fleeting feeling as your eyes open from sleep. It's sweetly surreal.