Today as in the past, Egyptian civilization is fascinating. The number of events planned for 2022 to celebrate the bicentenary of the hieroglyphs is proof of this.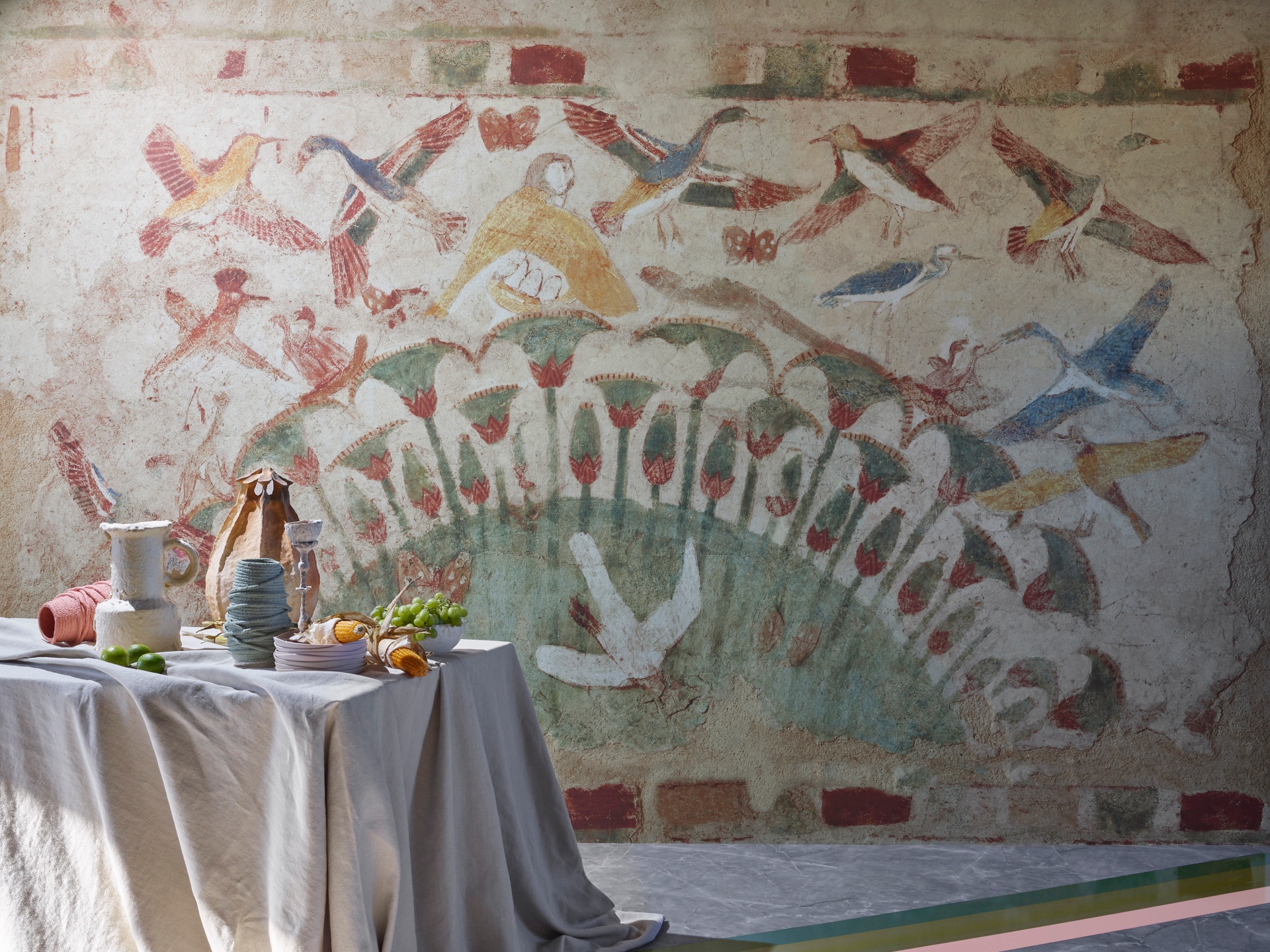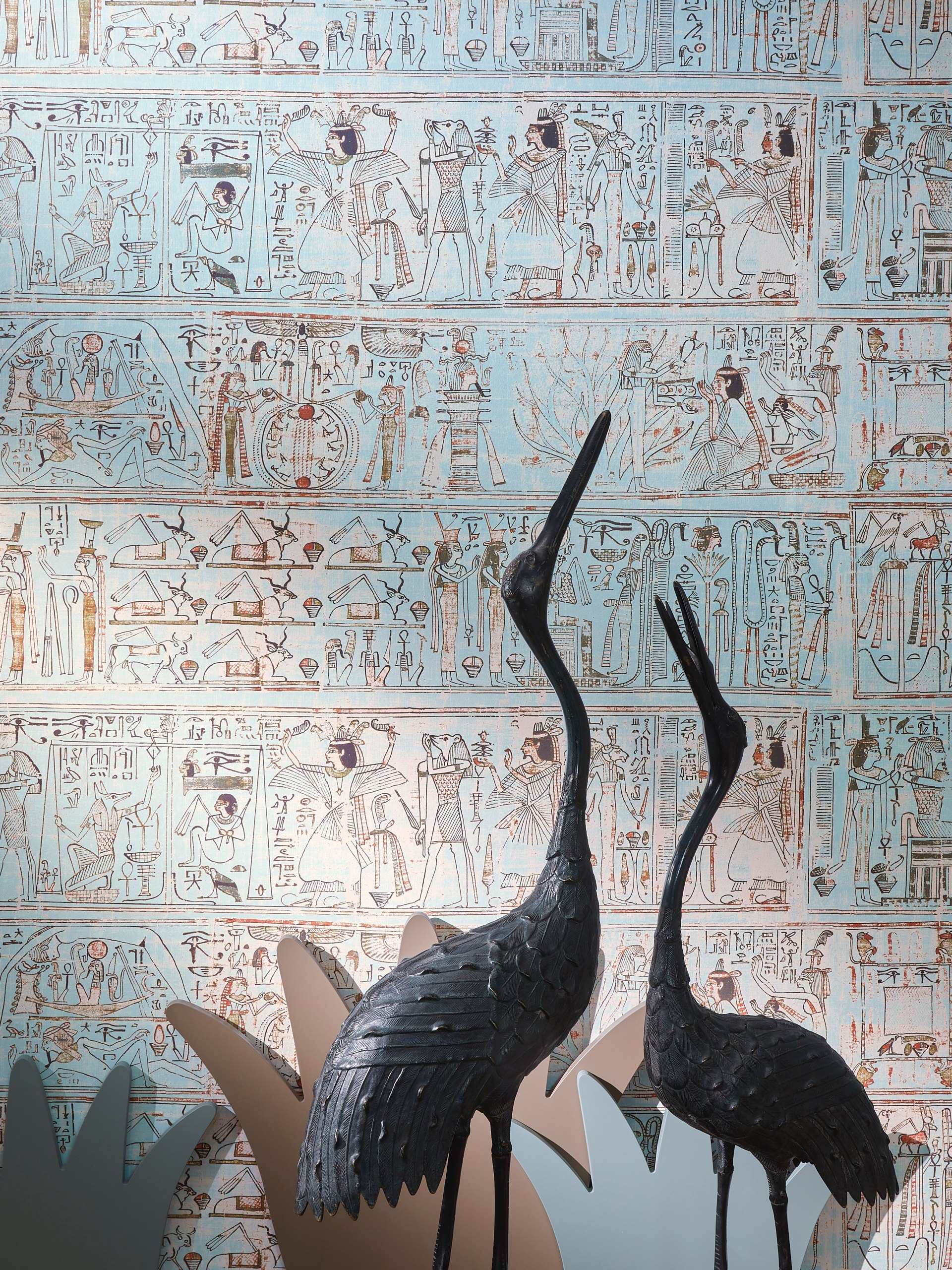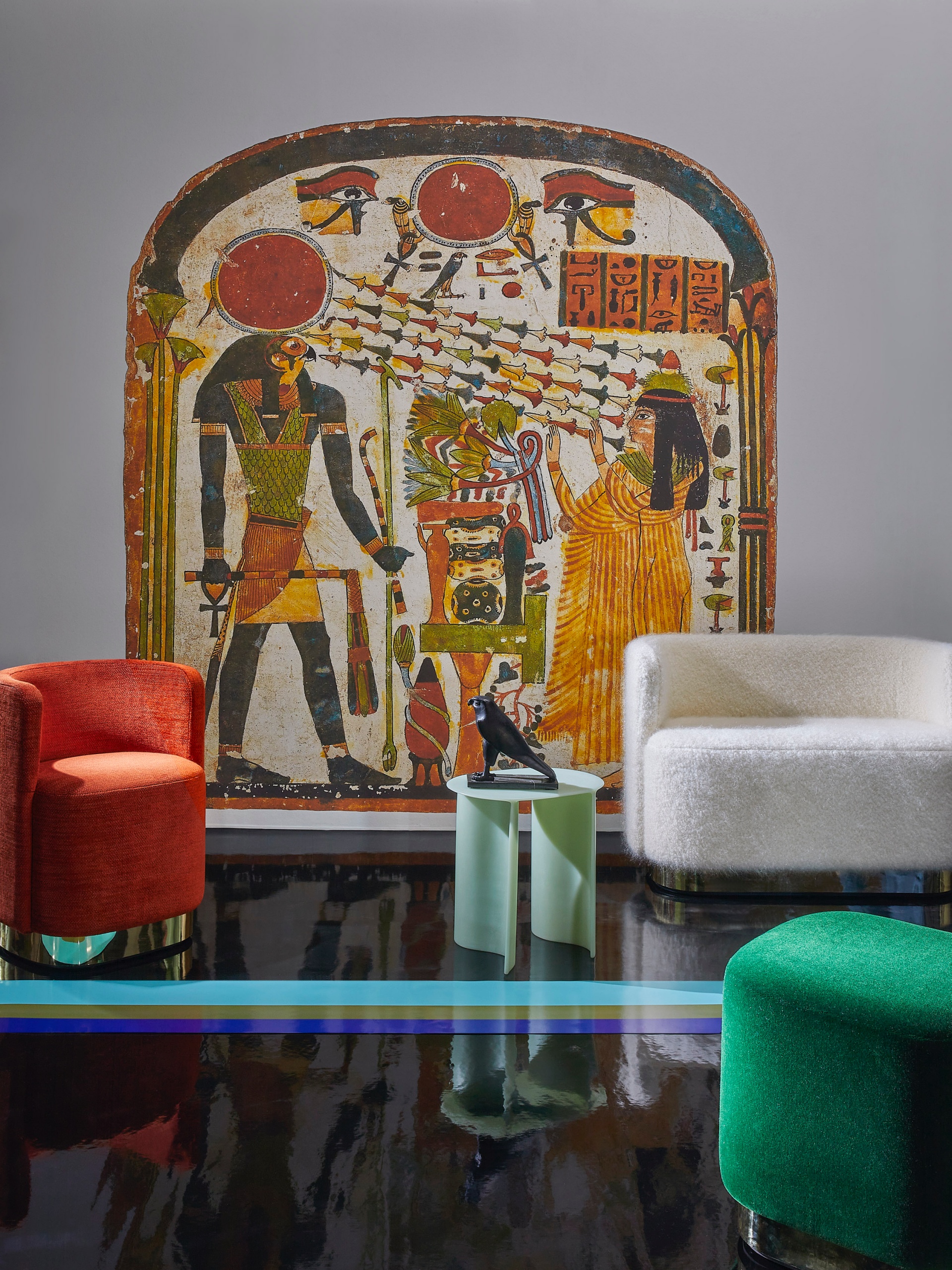 The House of Pierre Frey could not resist the attraction of this brilliant civilization whose textiles, jewelry, crafts and architecture were brought to a degree of excellence unequaled at the time, and many of these values are akin to their own brand origins. Pierre Frey is a family-run House of three generations, founded in Paris in 1935 and named after its creator, Pierre Frey. In 1937, the company moved to 47 rue des Petits-Champs, where Patrick Frey took over as artistic director in 1969. Today he runs the company with his three sons, Pierre, Vincent and Matthieu, to whom he has transmitted his passion and his quest for excellence. Creation and excellence in production are the guiding principles behind the House's strategy today, with a desire to offer a real signature extended to wallpapers, rugs, carpets and furniture. The French art de vivre is nourished by culture and mixtures.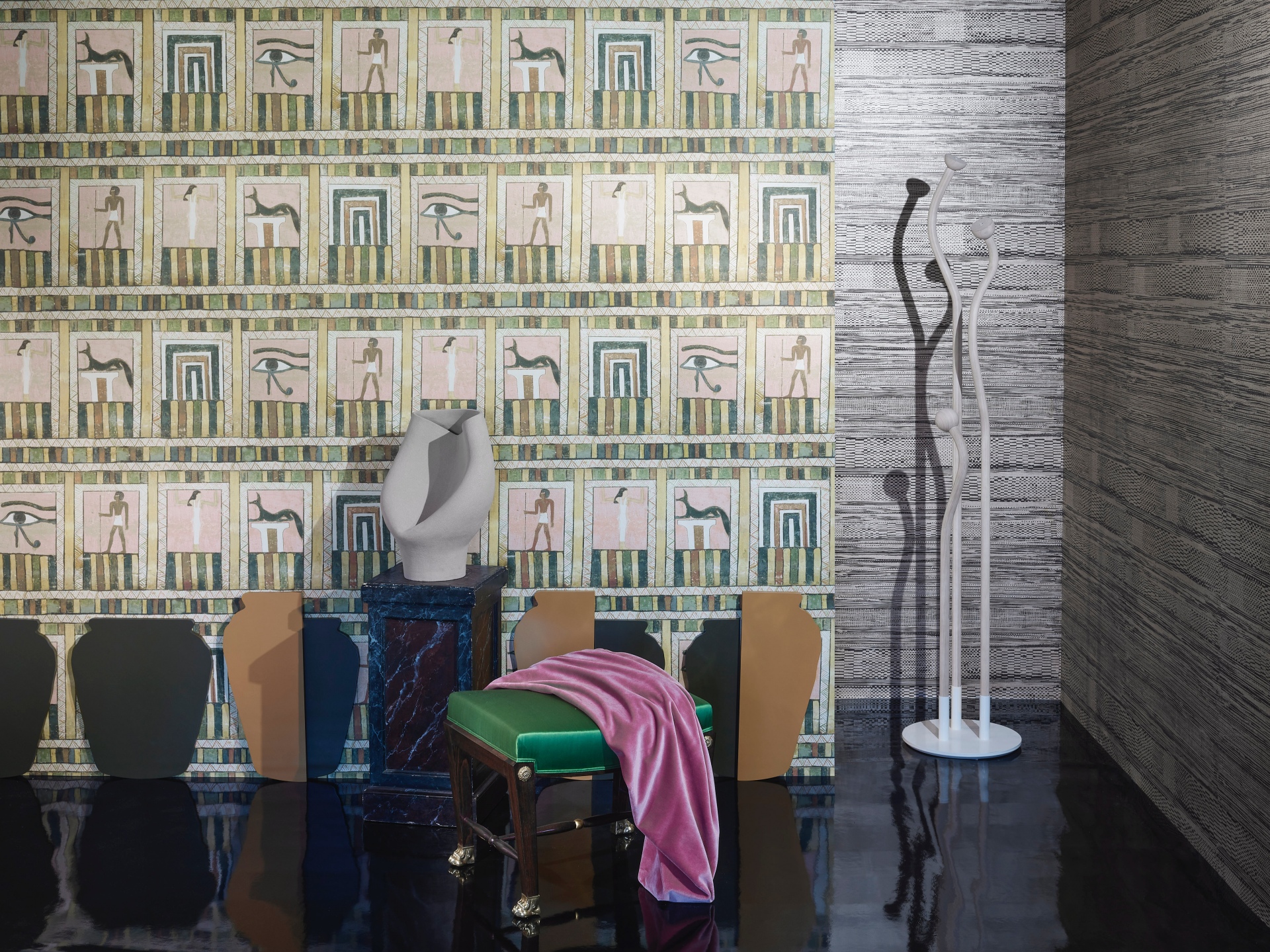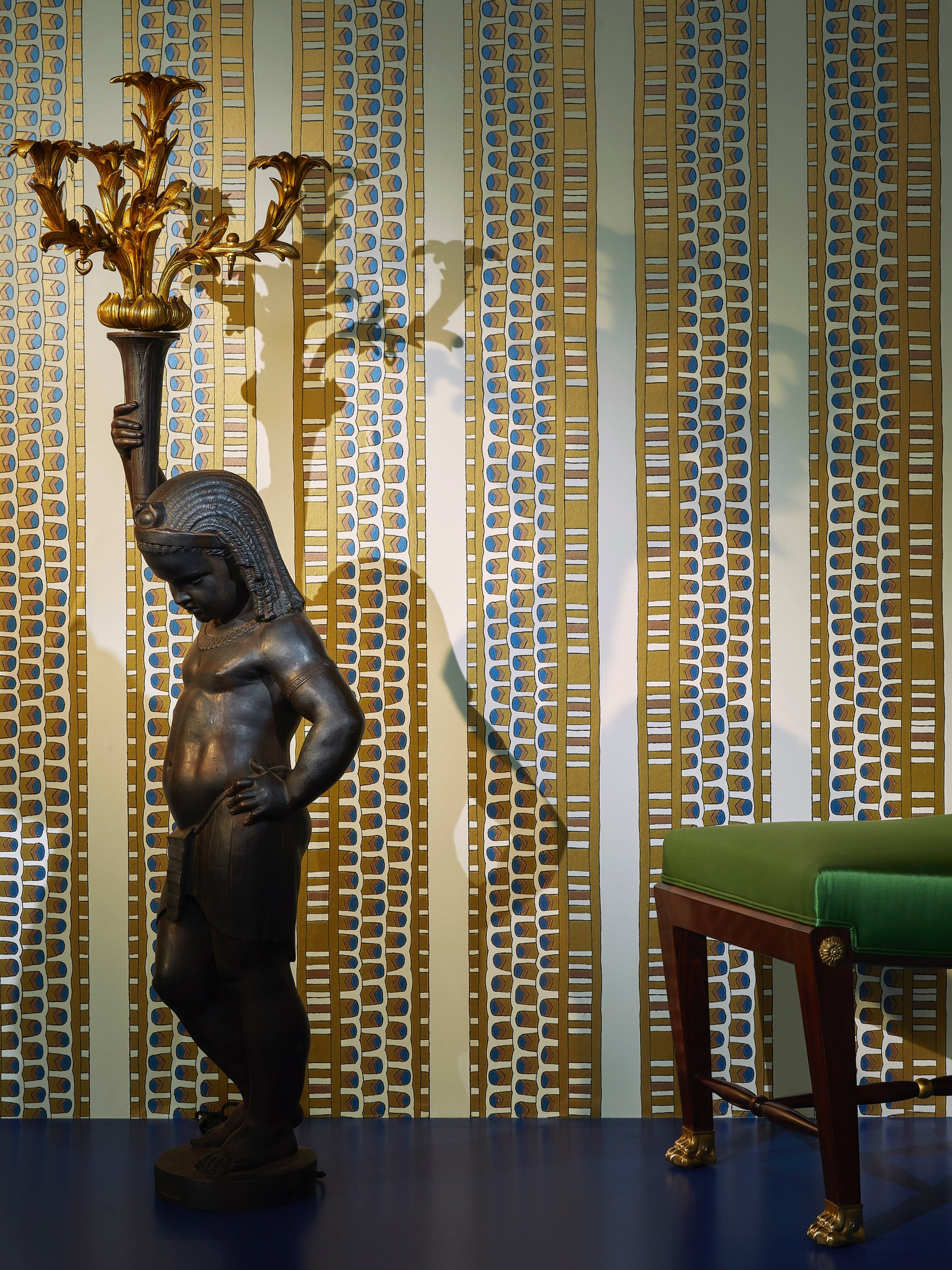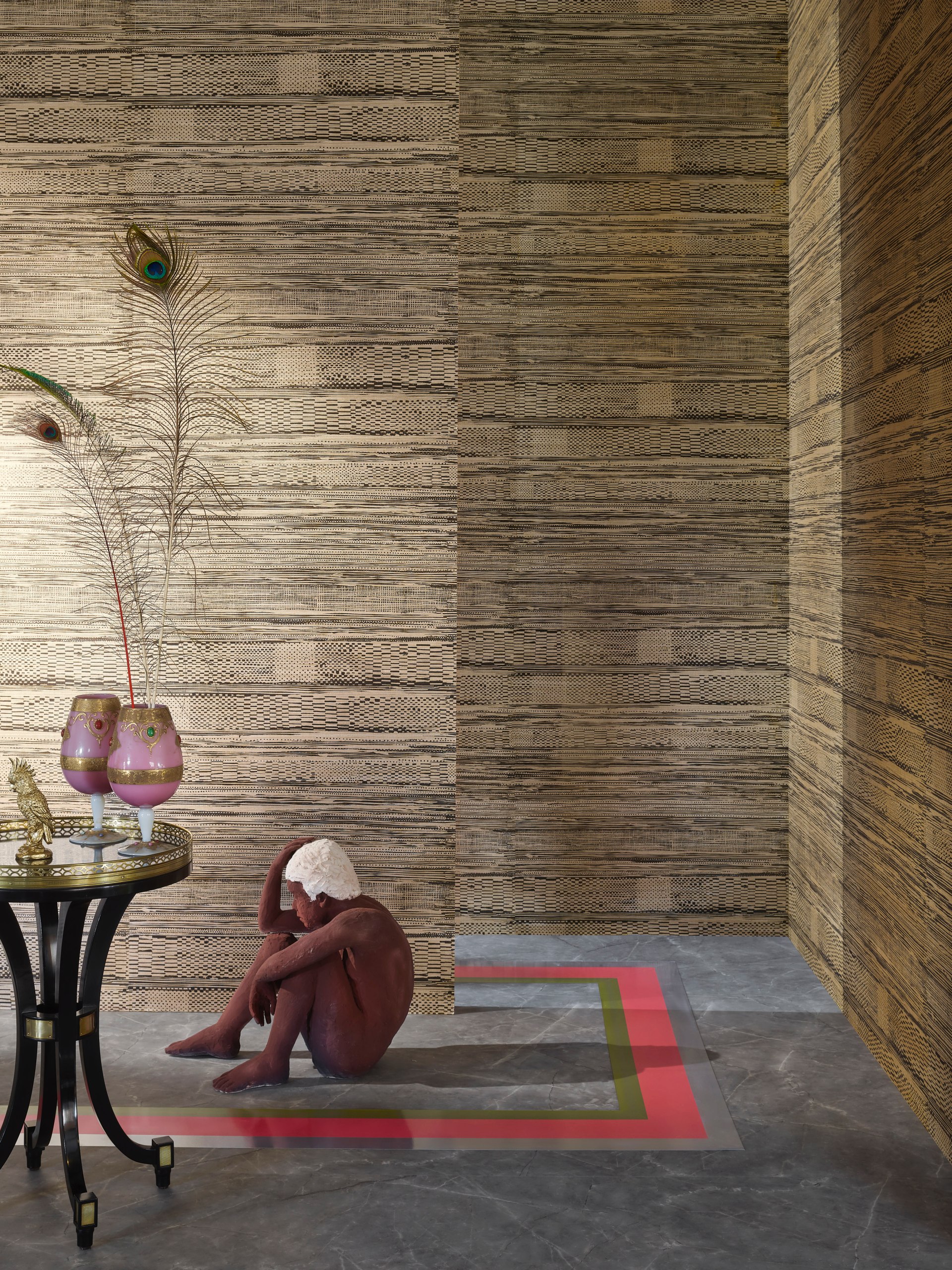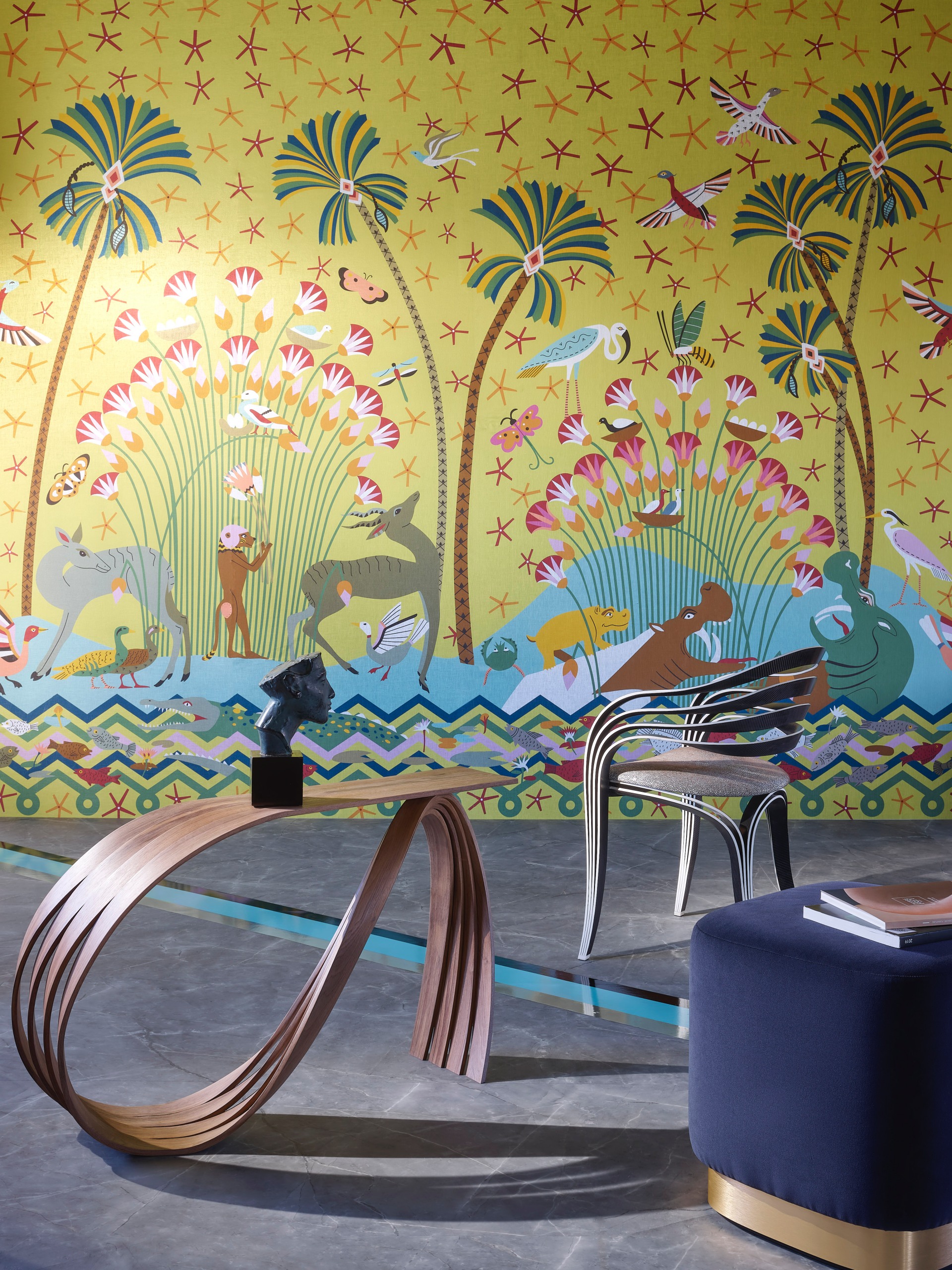 A deep passion for unveiling the beauty and depth of different cultures through upholstery is a case in point. The Merveilles D'Egypte Wallpapers Collection in collaboration with the Louvre Museum demonstrates the timelessness of the forms and colours of ancient Egypt, whose aura has lasted for centuries without ever fading.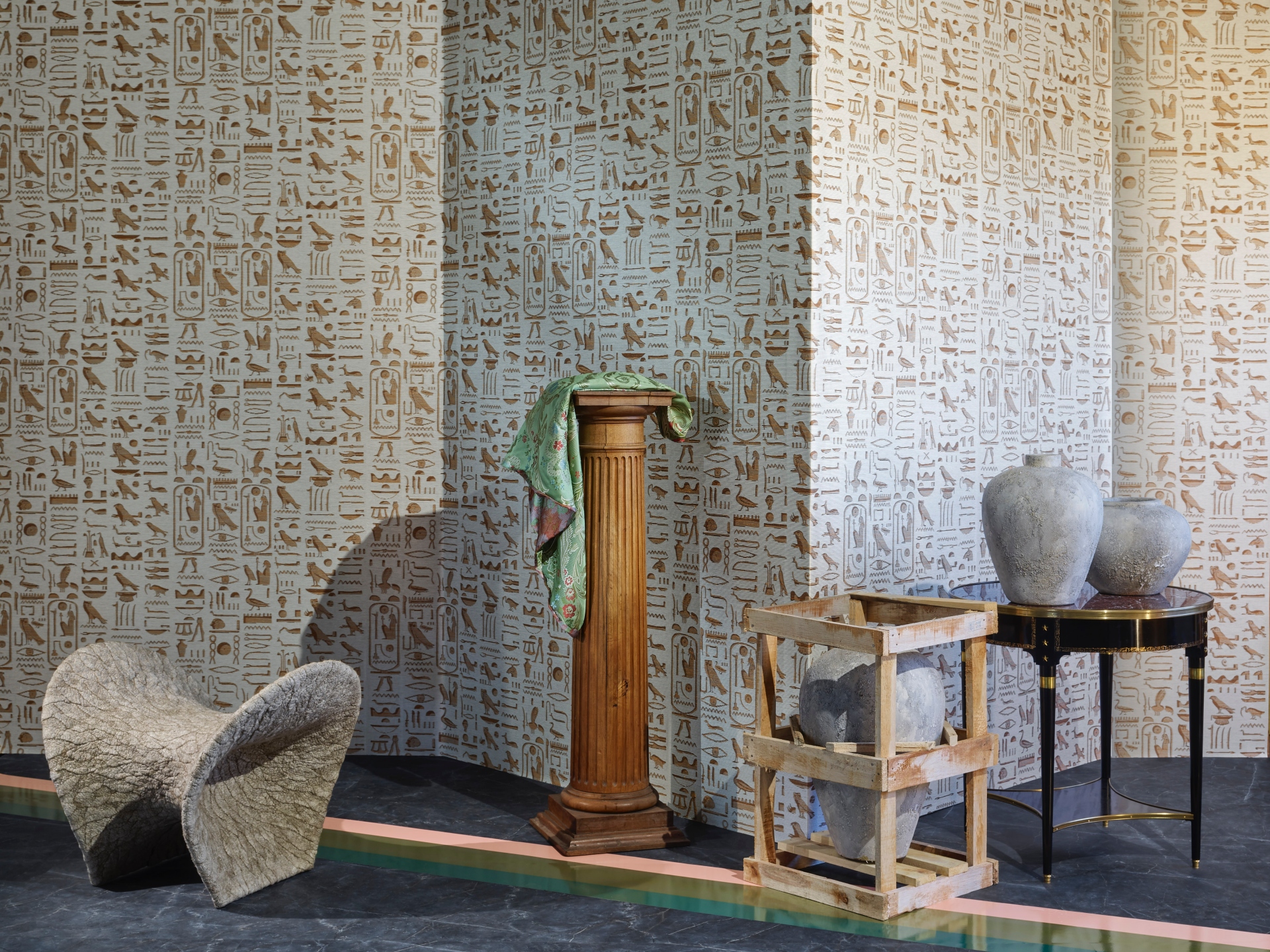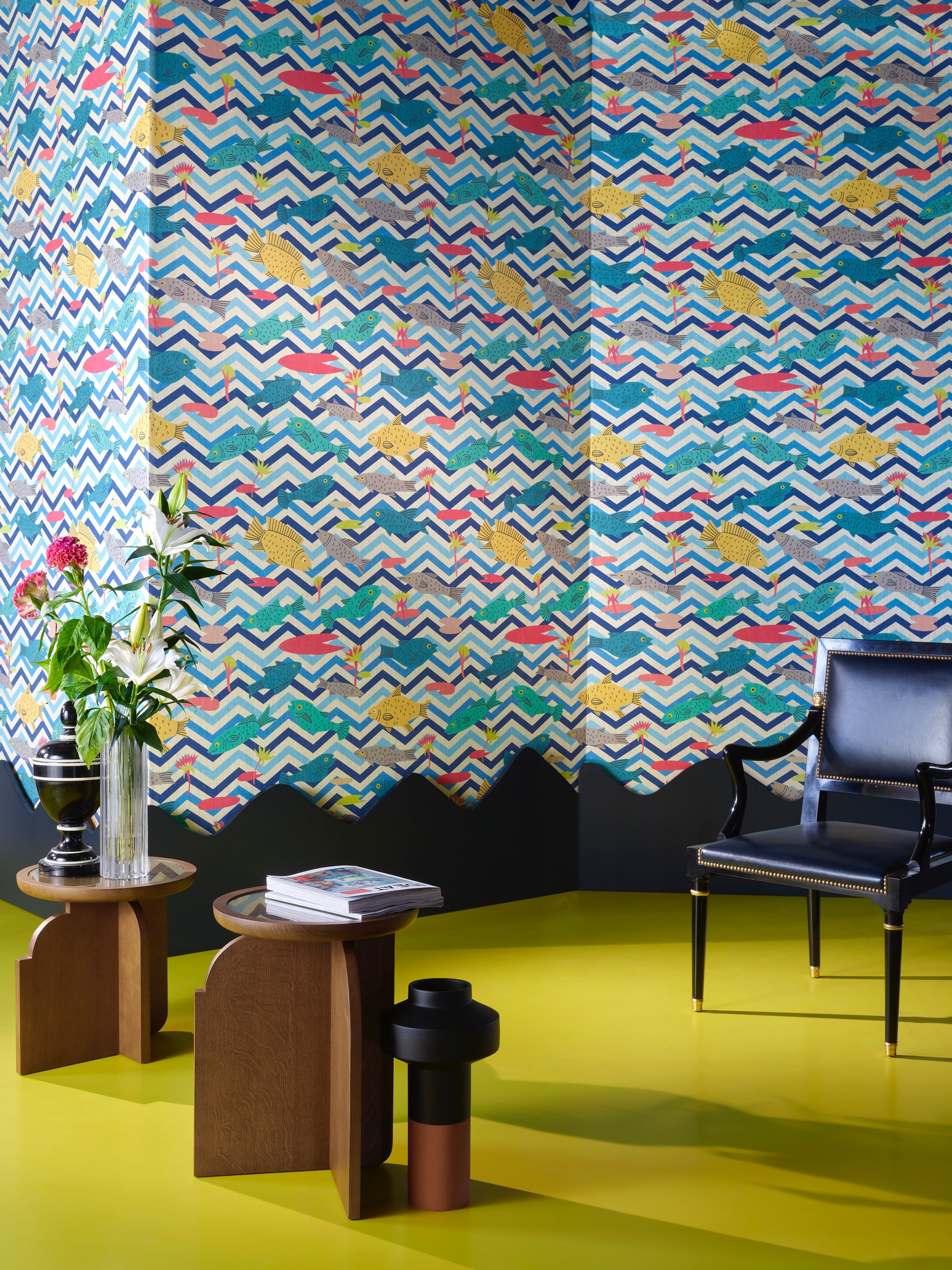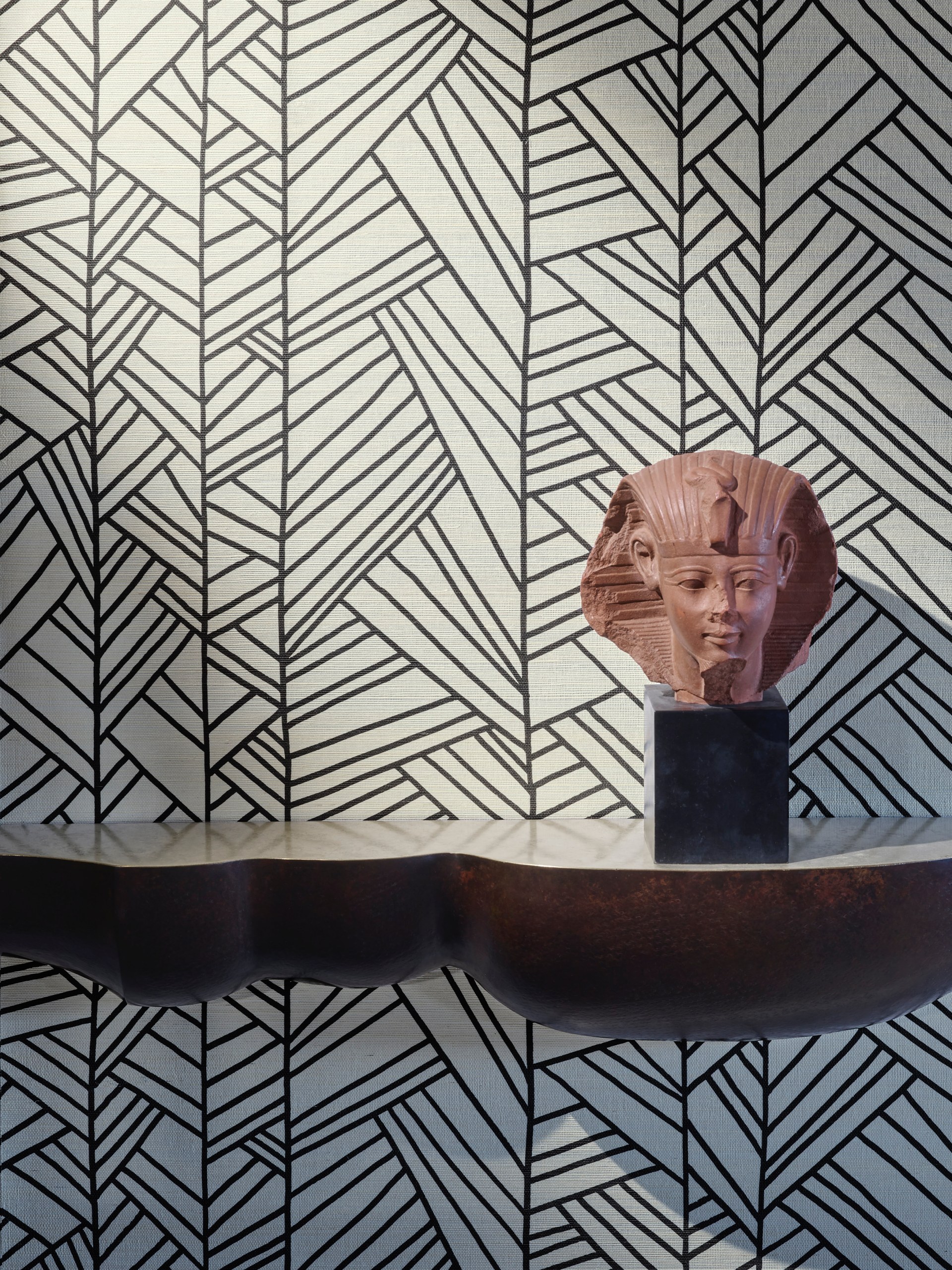 The collection oscillates between matte and brightness. The matt 3D prints reveal the volume of the temple bas-reliefs. The pearlescent gold and metallic reliefs pay tribute to the jewels and ornaments of the Pharaohs. It's a double approach, between tradition and modernity, to savour all the splendor of this civilization. The collection, themed aptly under evocative names such as A Territory, Egypt and Contemporary Creation, Geometrisation, A Timeline, A Magical Art, Generous Nature and The Craftsmen, will literally have you  spellbound as you see the depth and luxury of Egyptian civilization unfold before your eyes. Admire the full spectrum of wallpapers at Altfield Interiors.