The simplicity in the design of this contemporary art and 50/60s furnishings gallery - located in Barcelona and linked to Alzueta Gallery - offers the visitor the opportunity to concentrate and see how details emerge.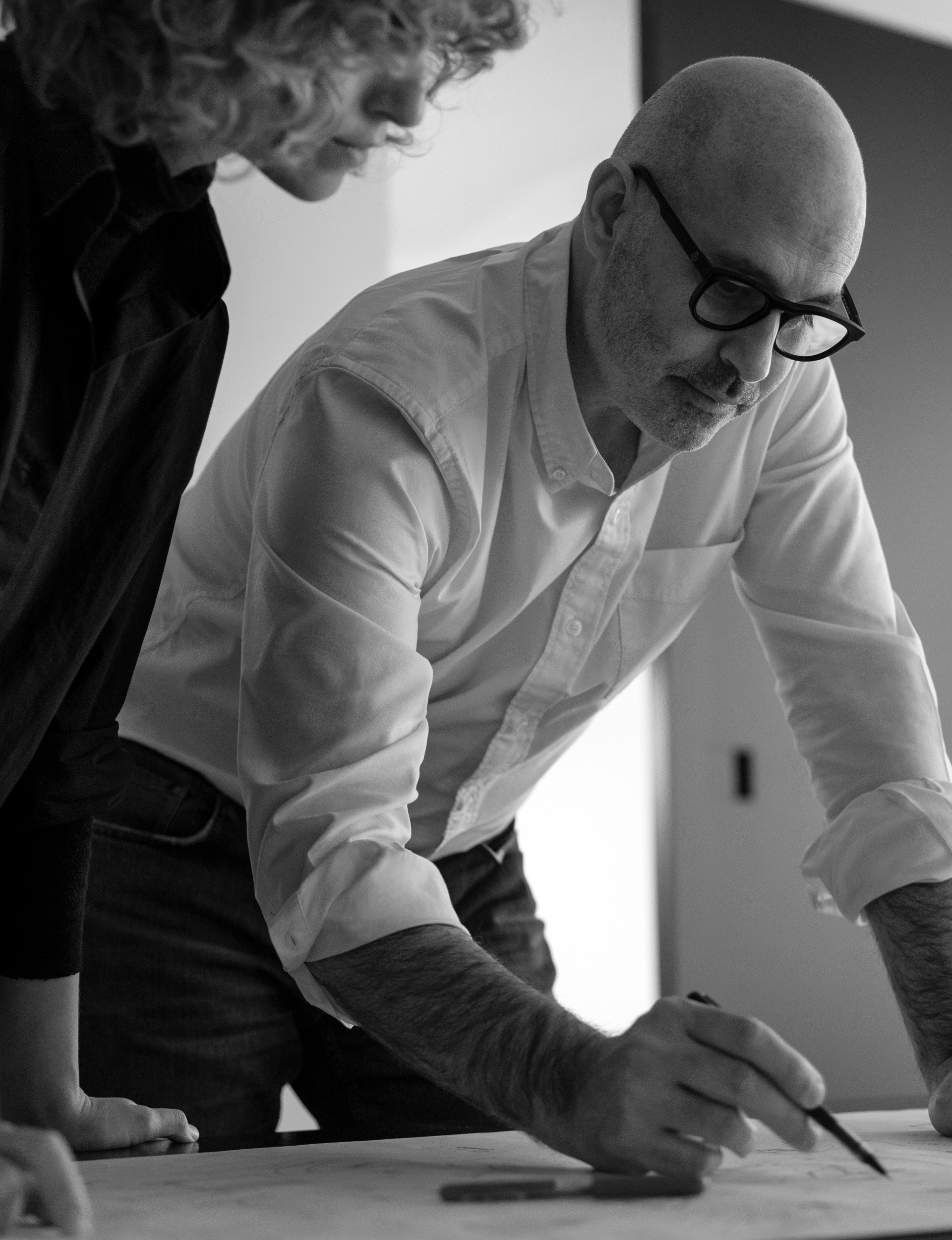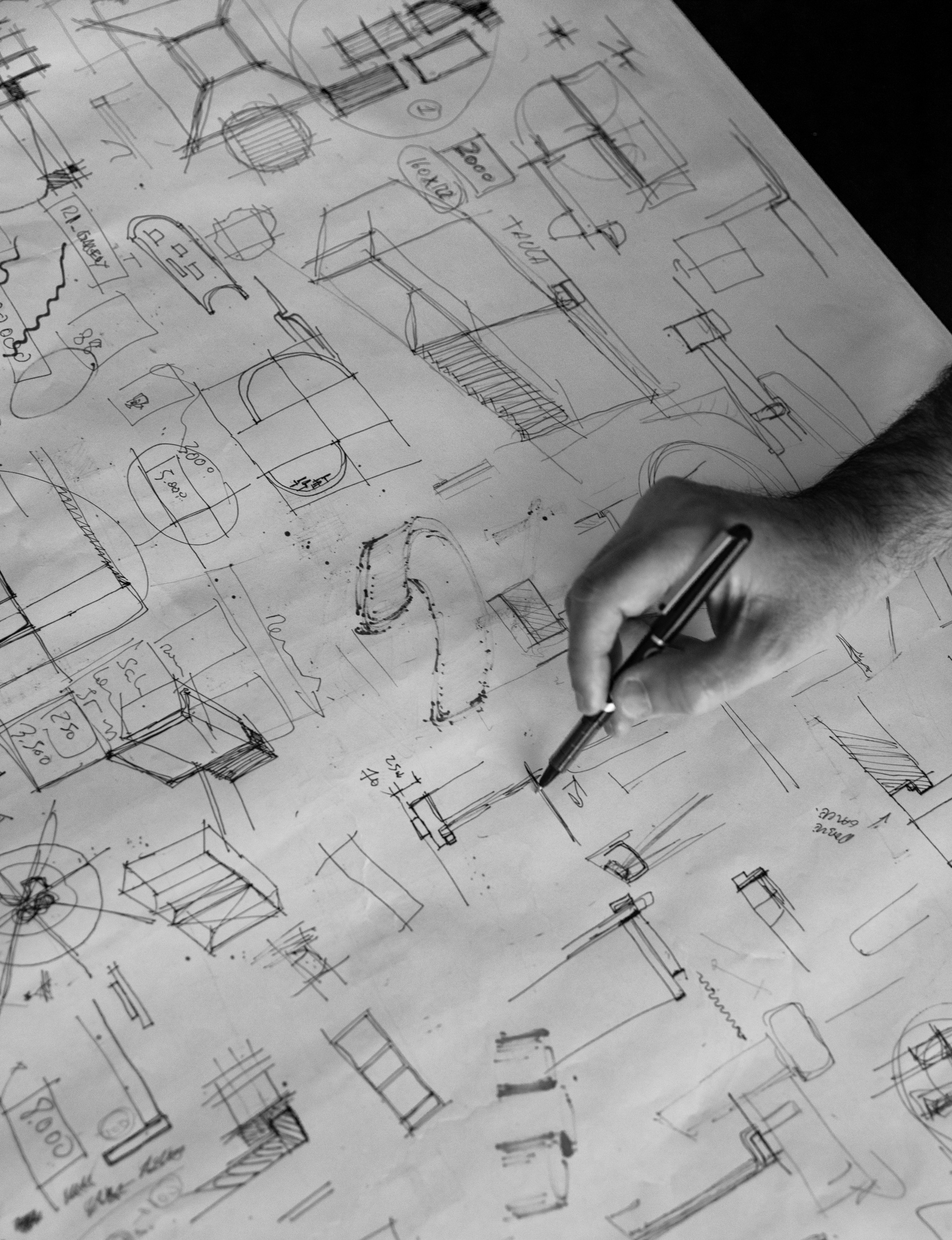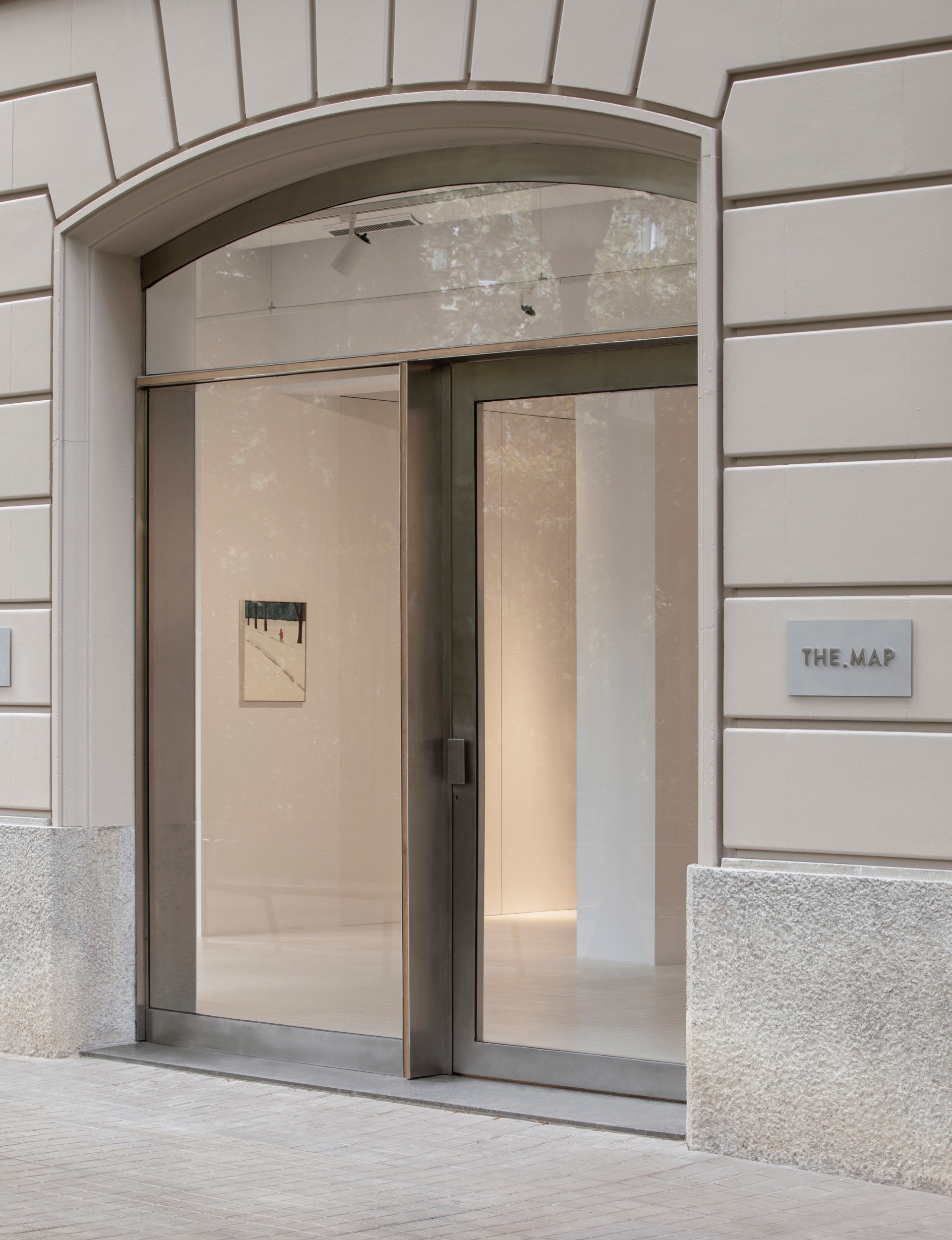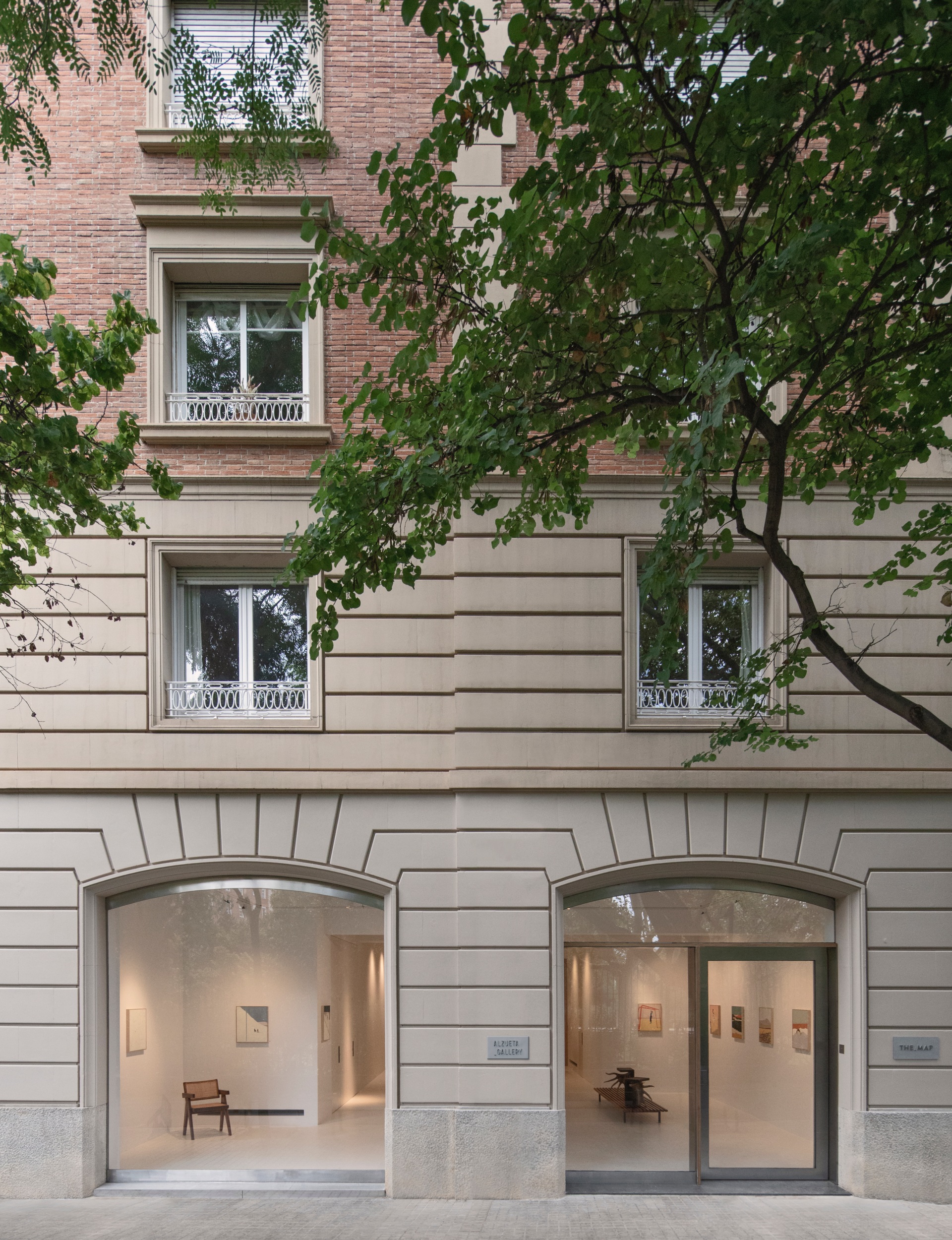 Designed by Francesc Rifé Studio, the space of THE.MAP works as a blank canvas, aiming not to distract, but to welcome and enhance the works of the artists. The route is traced from one structure divided into four clearly differentiated rooms. Starting from the façade, two large glazed openings offer a wide view of the gallery from the outside and allow the imposing white space that exhibits the first pieces to bathe in natural light. Just enough is exhibited in this preface inviting the visitor to follow the path towards the rest of the spaces.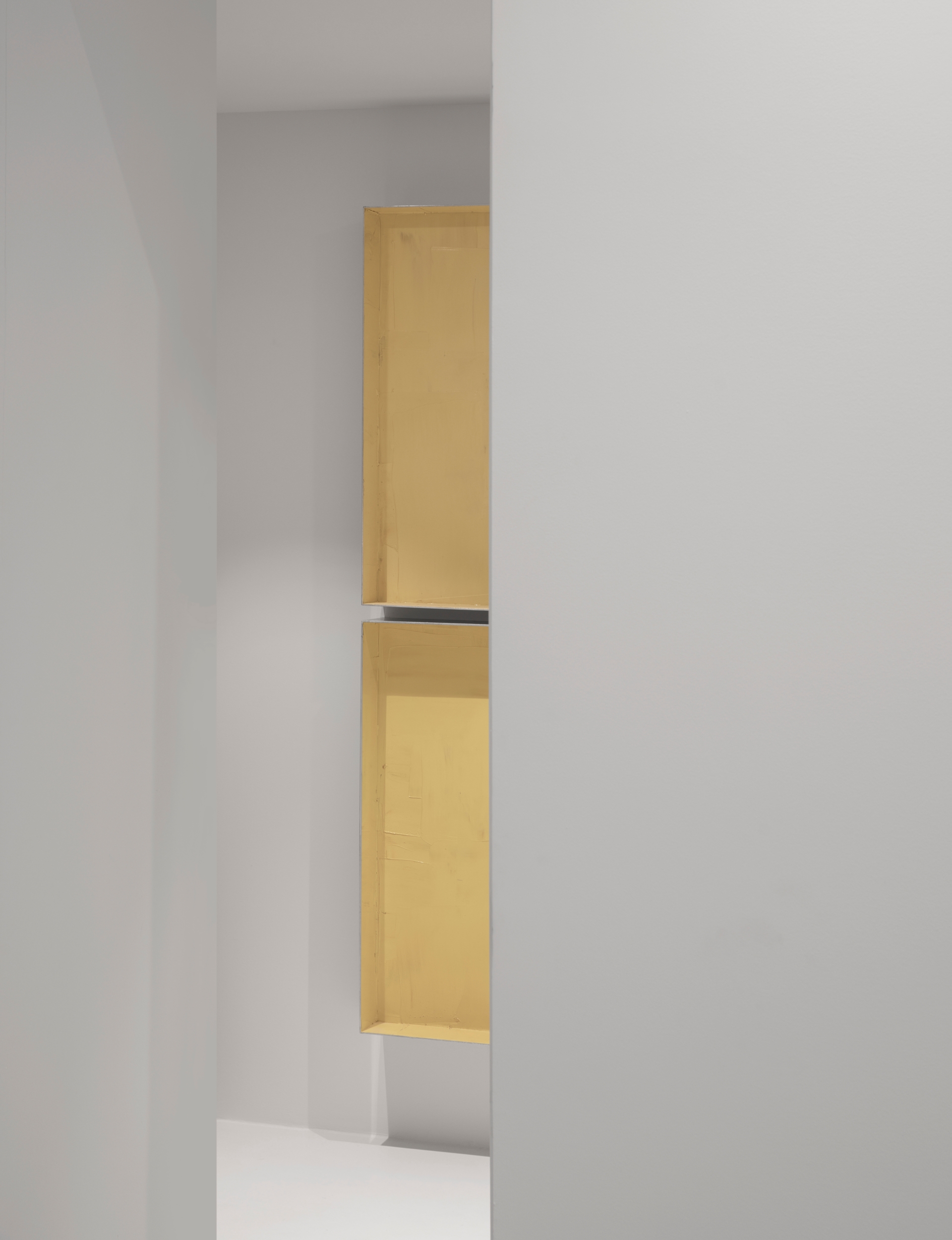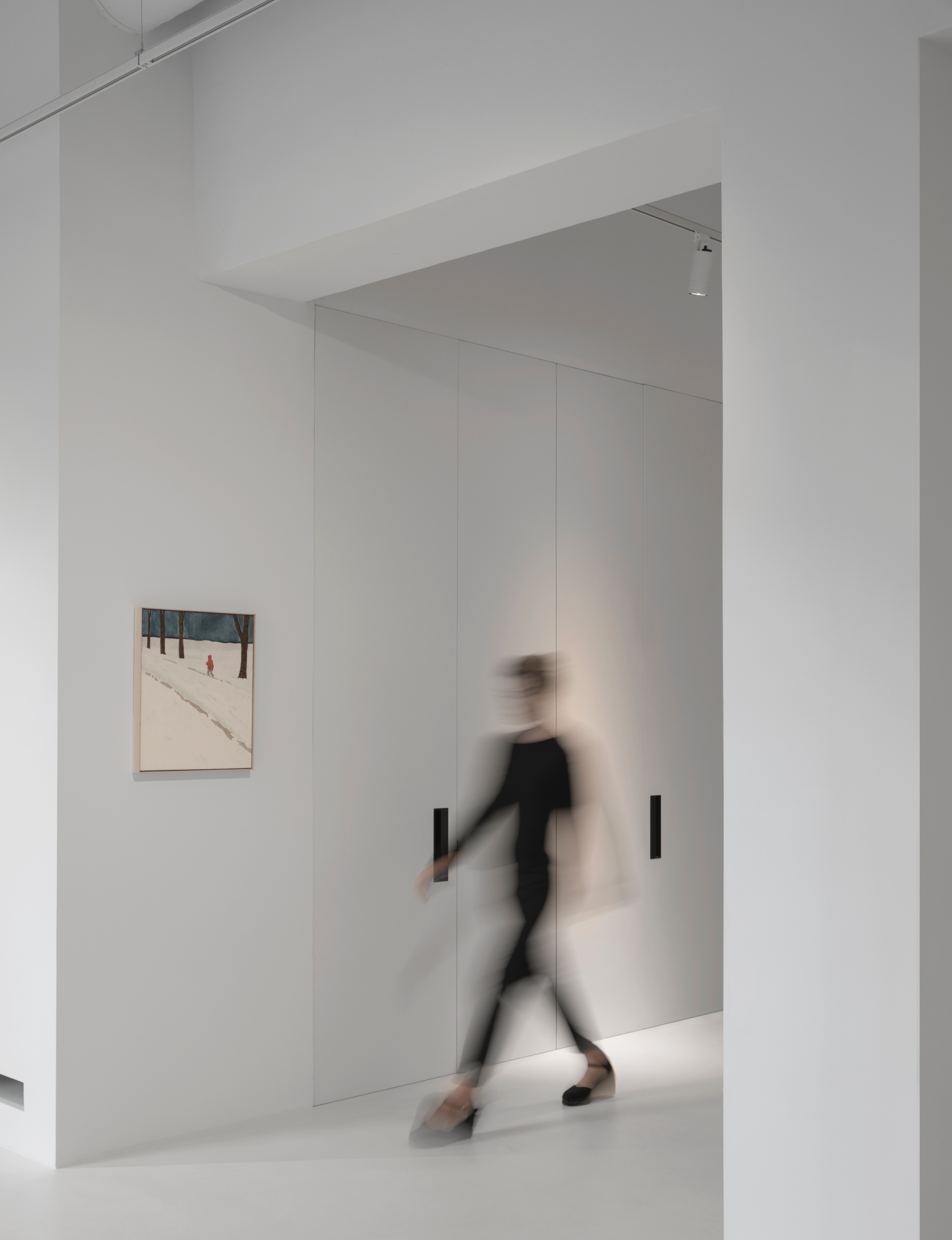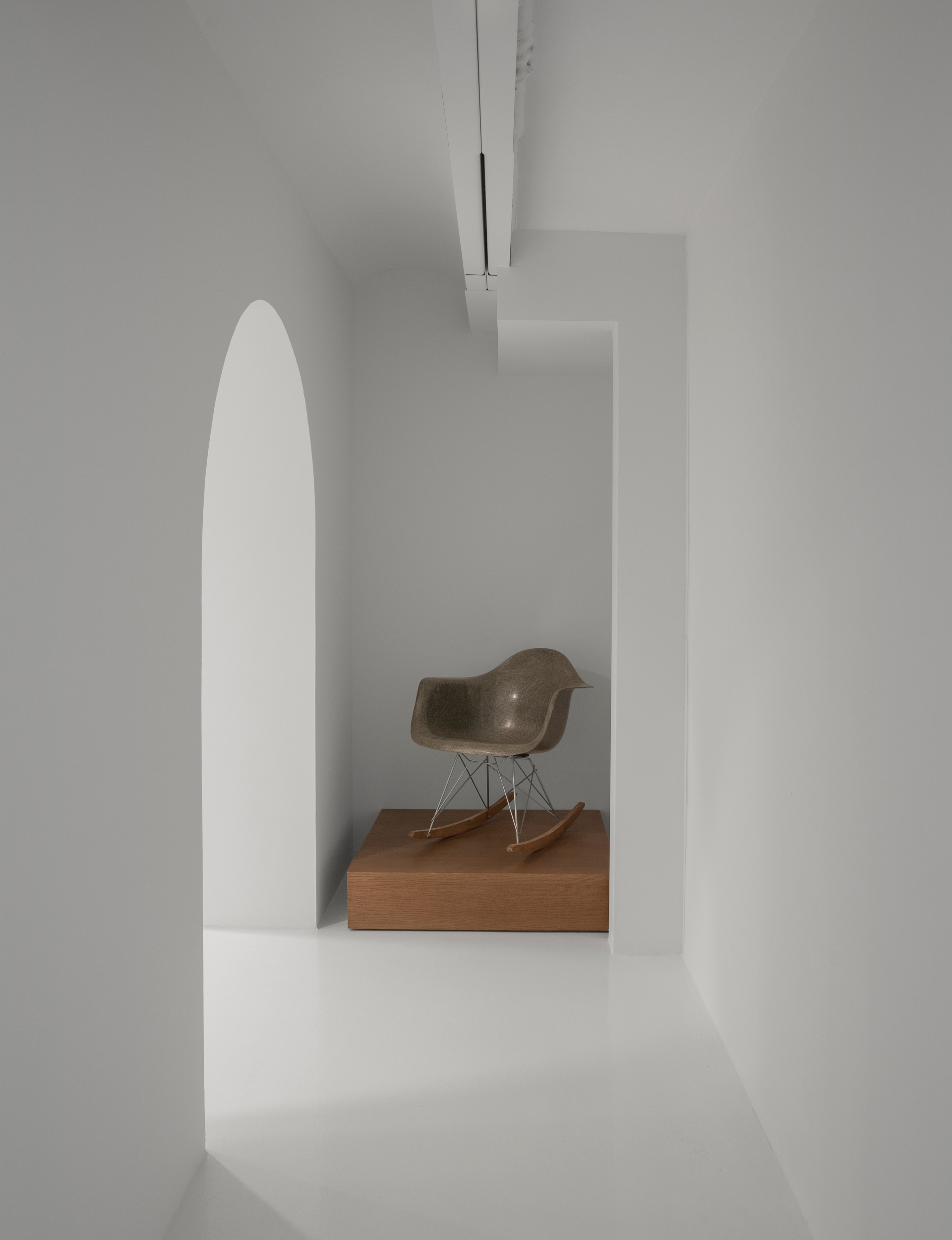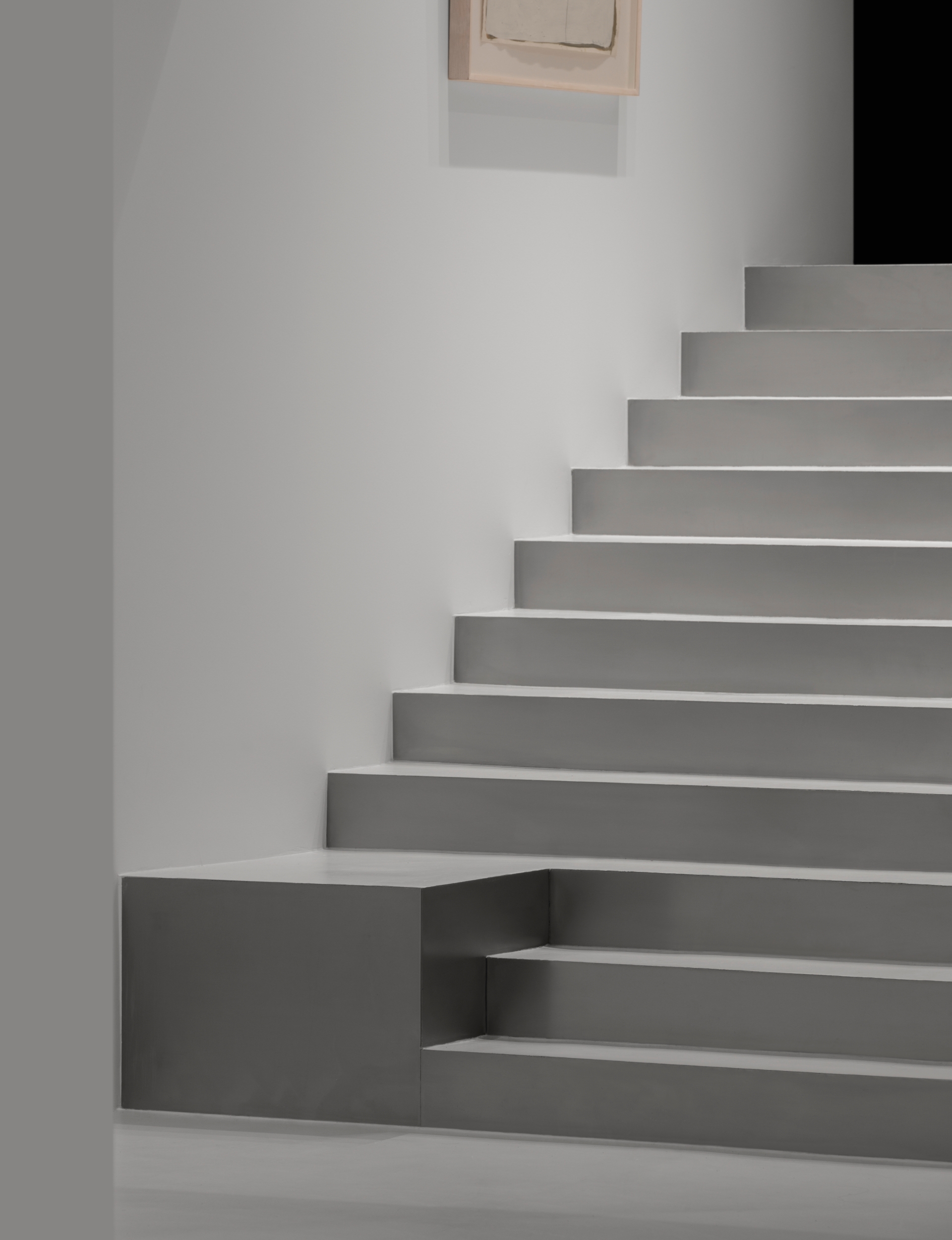 The access is led by a glass and stainless-steel door with integrated wooden details as a way to allude to the traditional framework of the works of art. Entering the first room, behind a set of high-altitude doors, a staircase leads us to floor -1, where the gallery also displays pieces of furniture and abstract art coexisting with semi-circular arches that belong to the original structure of the building.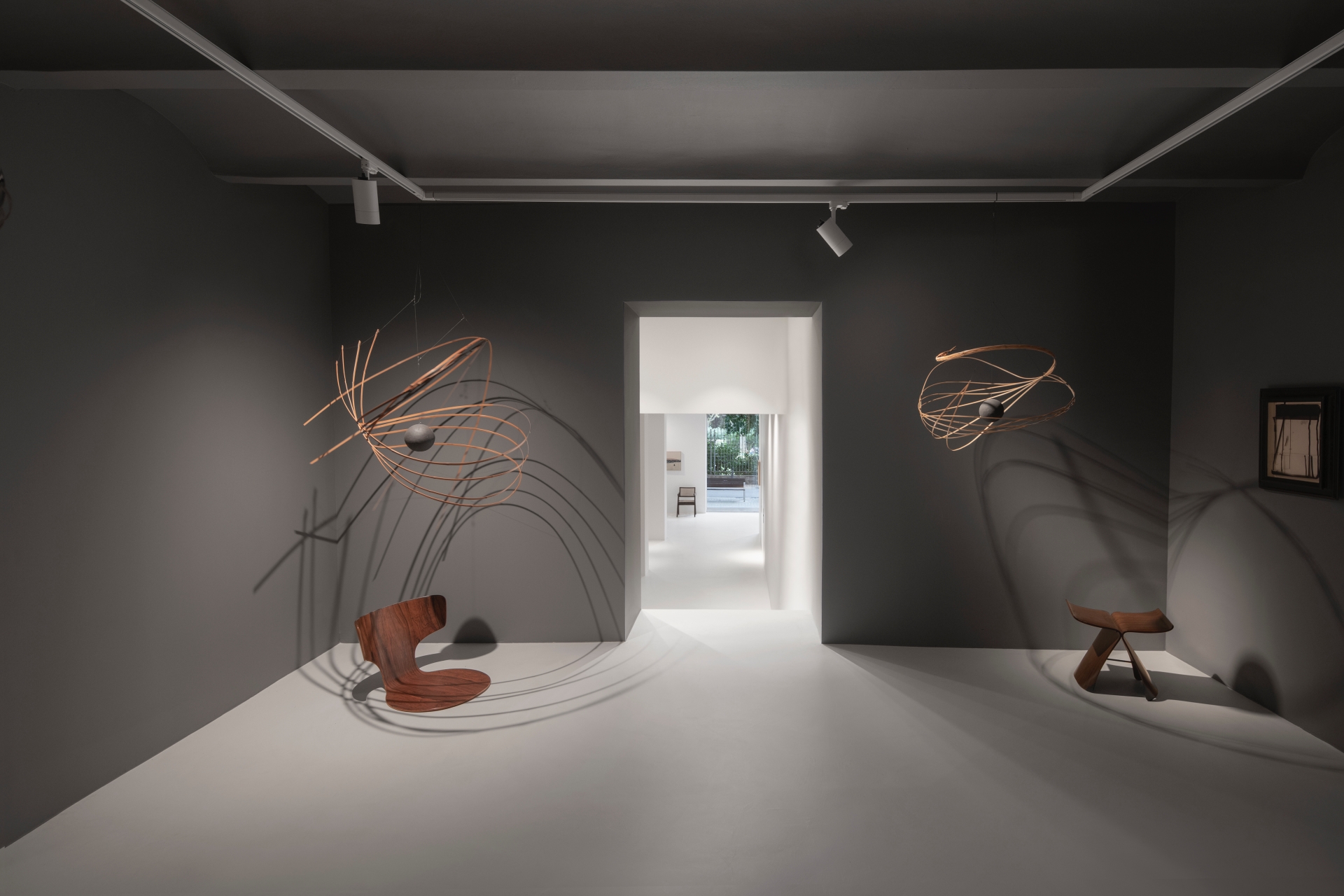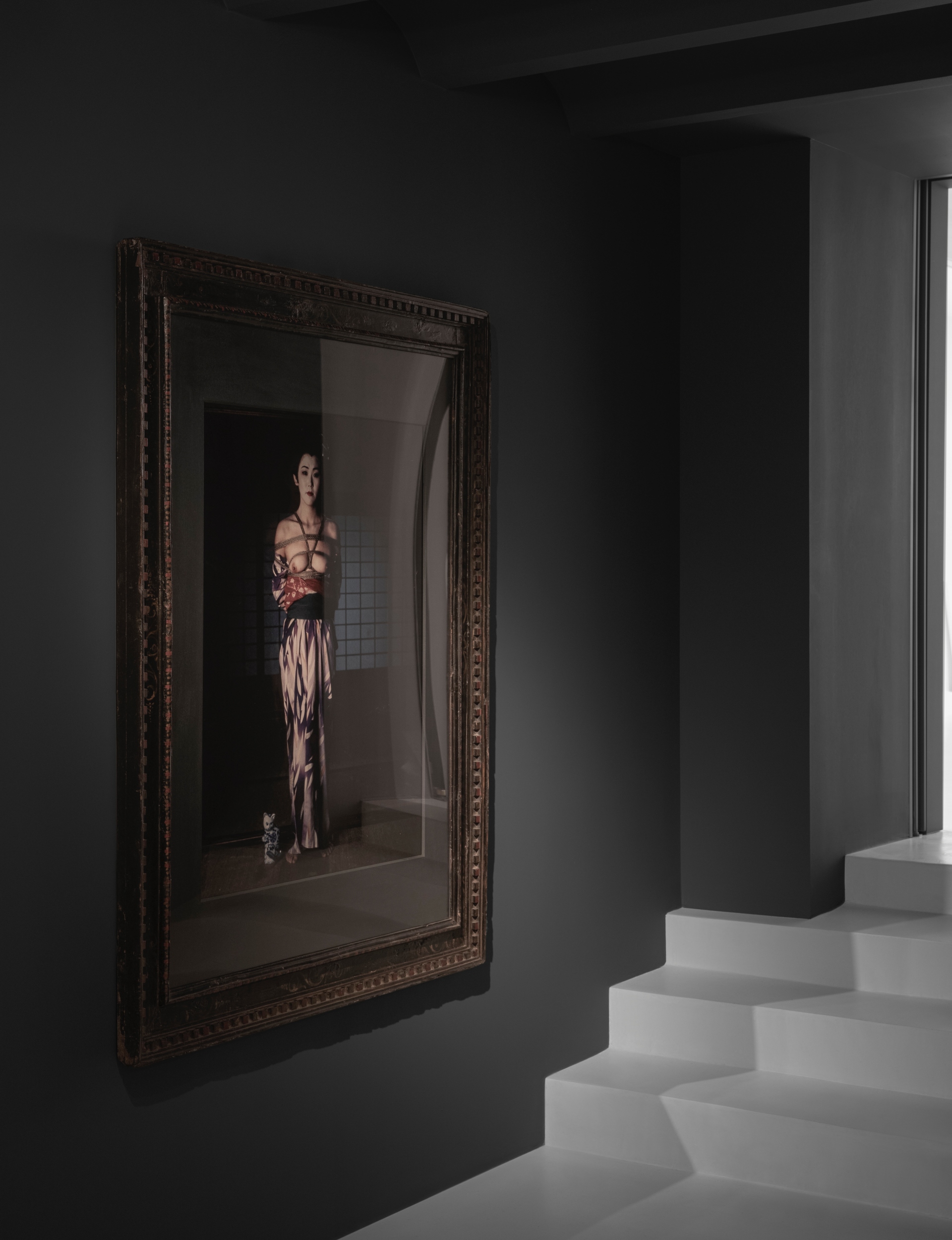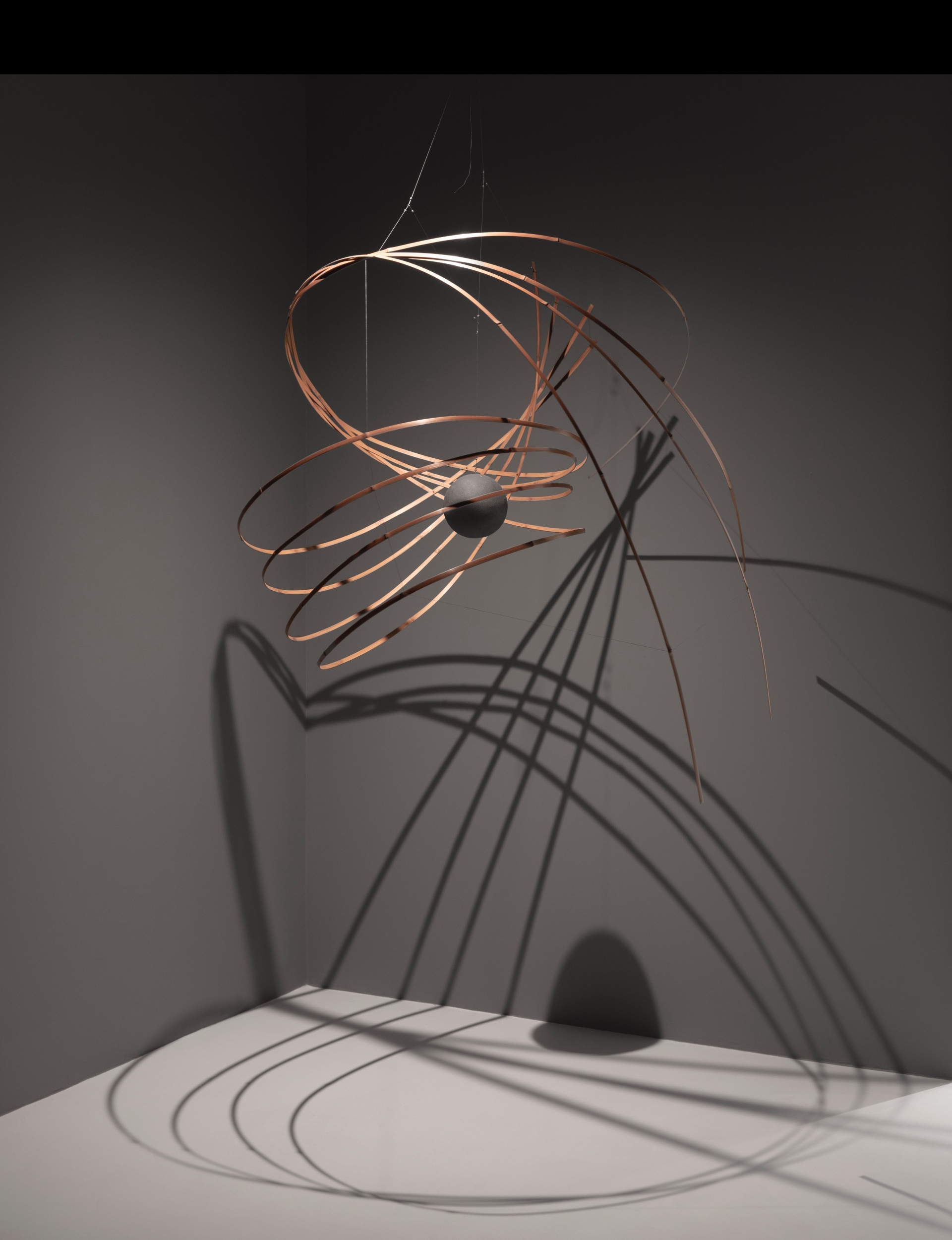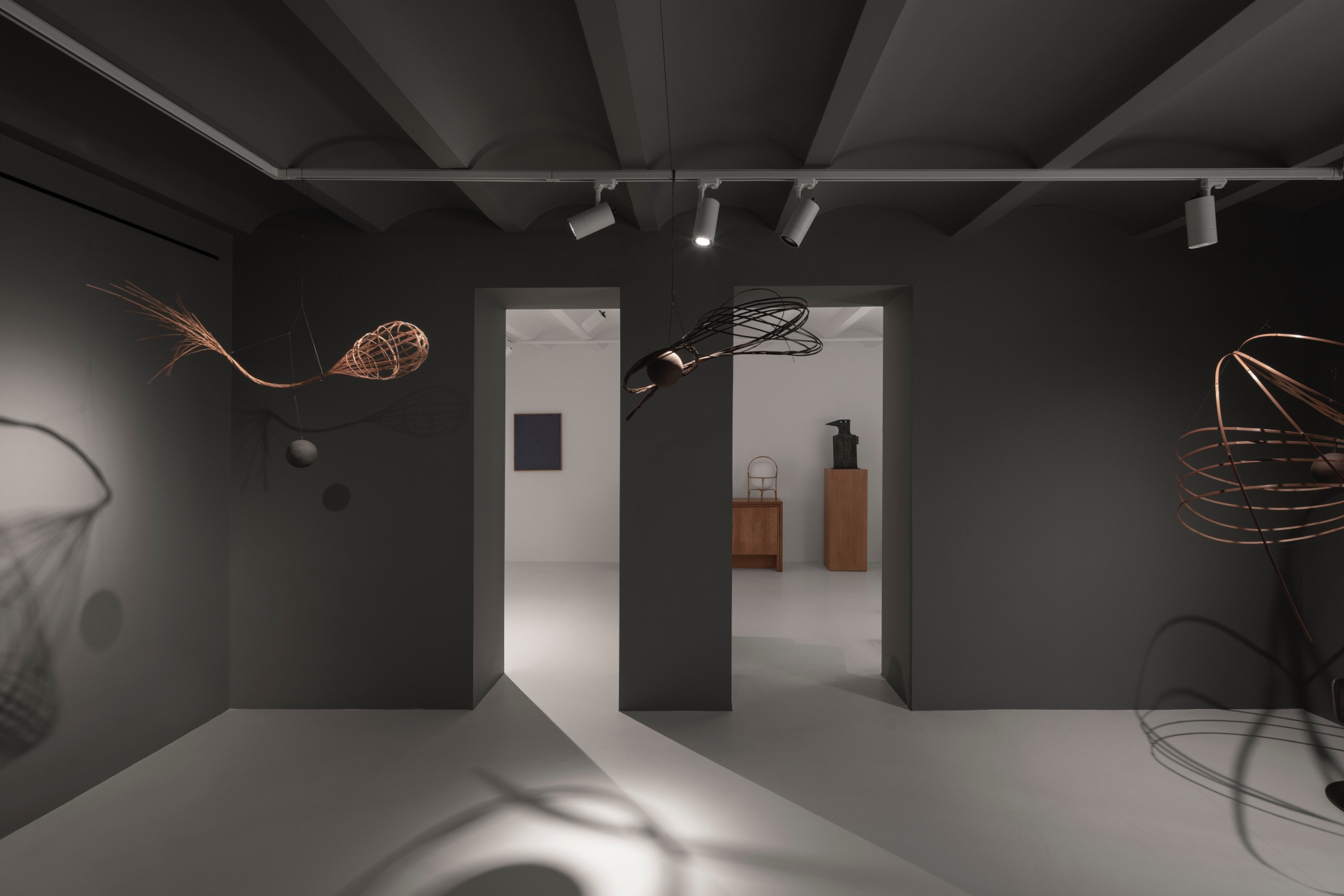 The next staircase, alongside the reception table on the ground floor, leads to a third room that has been treated with a dark grey colour to achieve greater theatricality in the sculpture exhibition. As a result, the setting, along with Laurent Martin Lo's constantly moving bamboo works, becomes mystical and dramatic.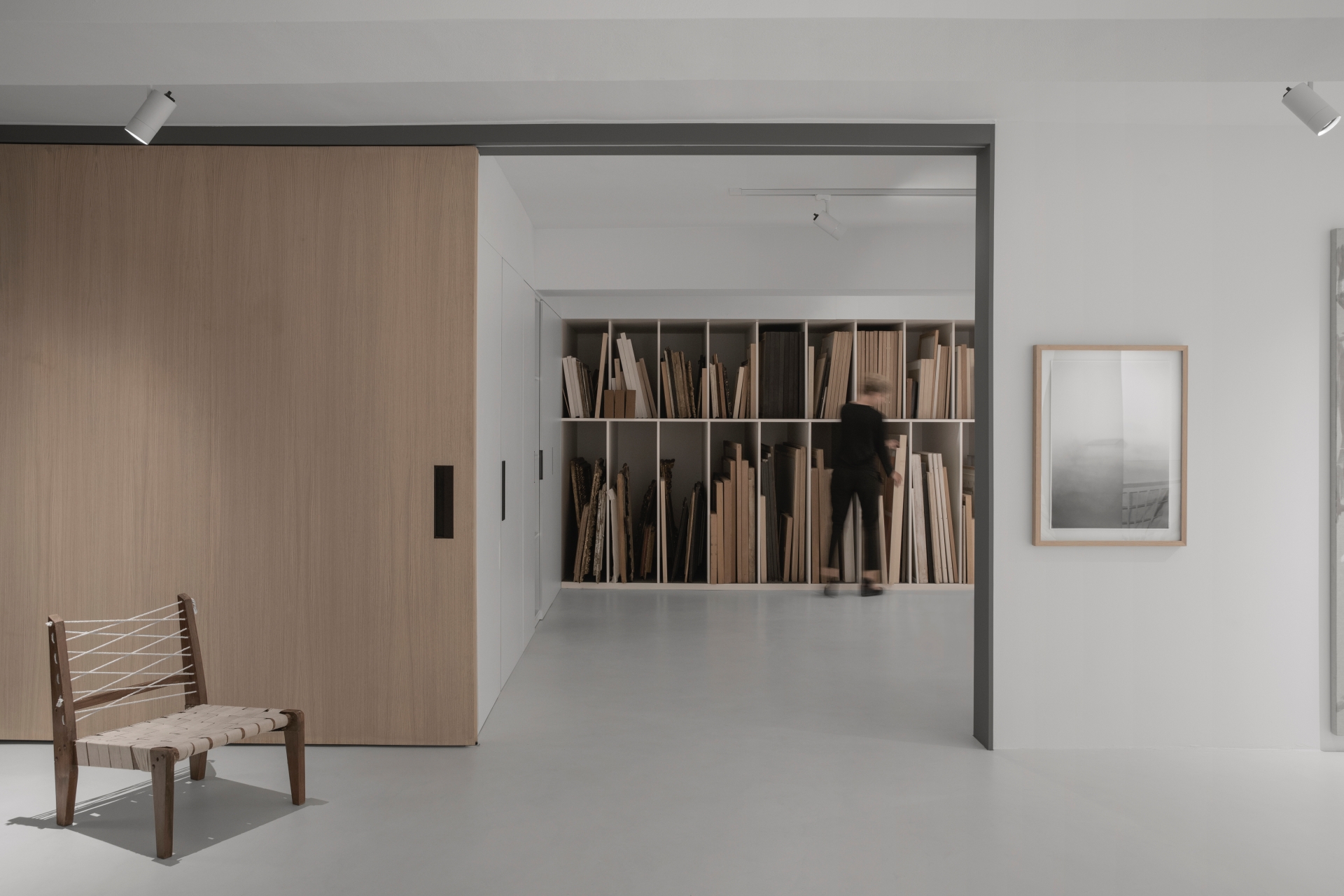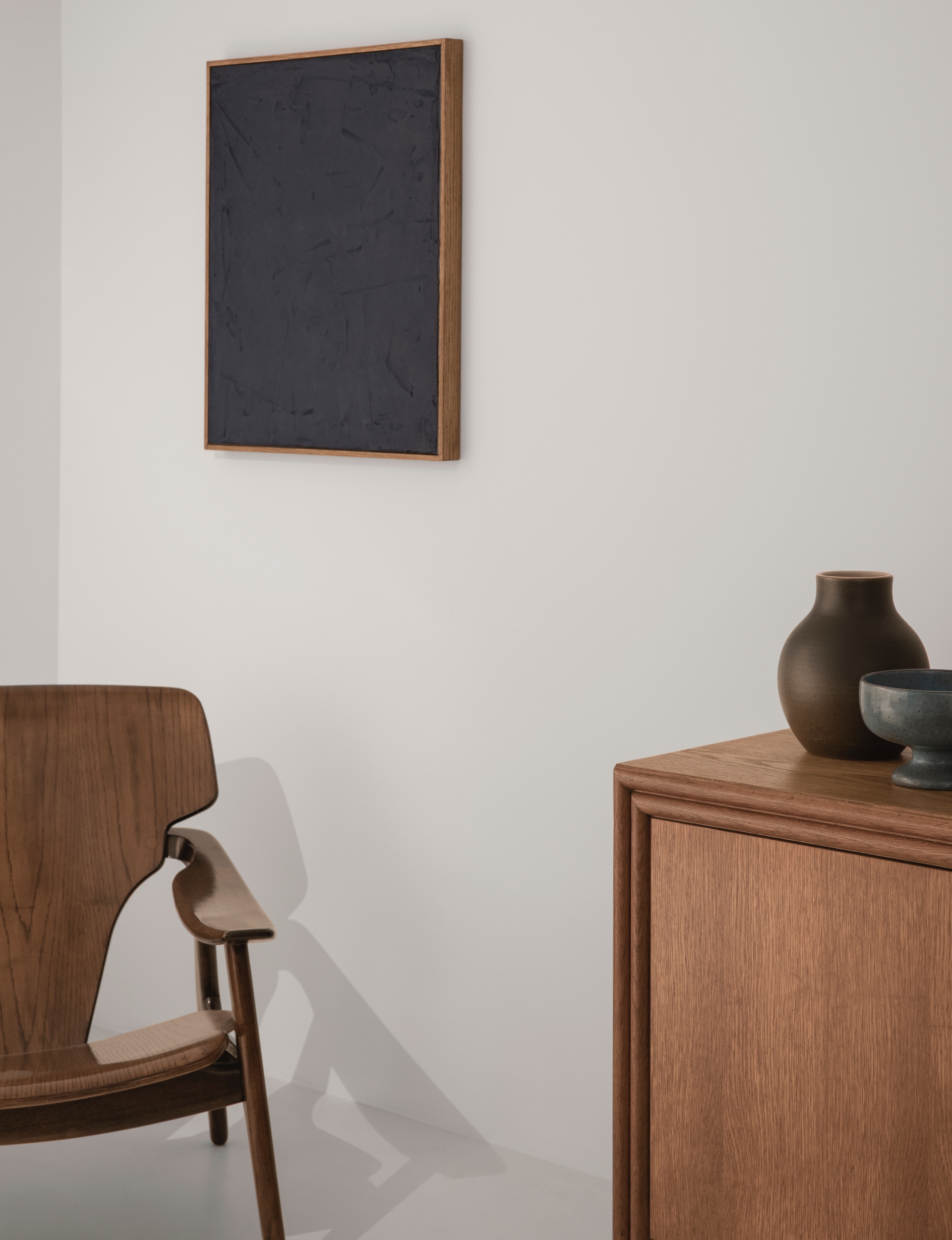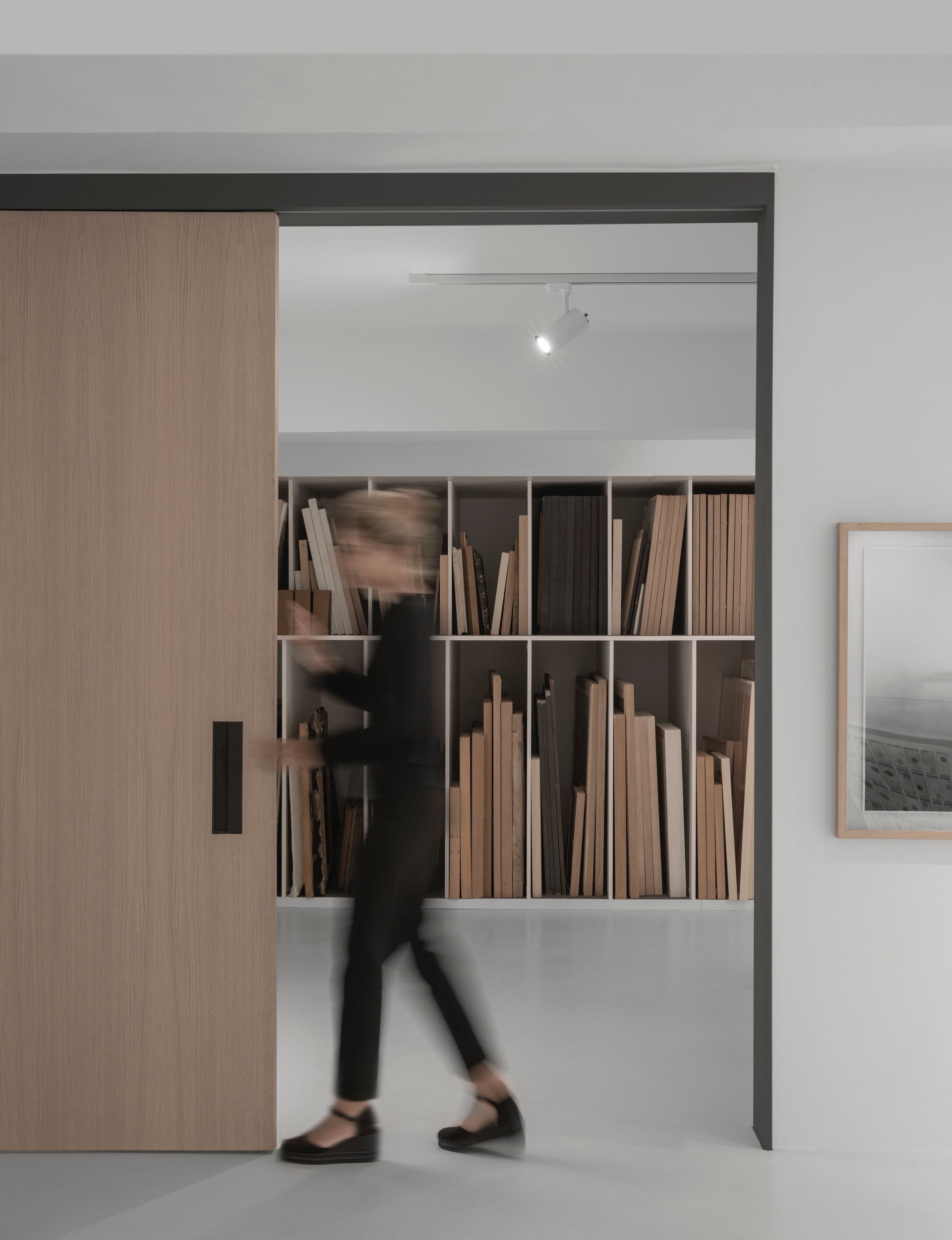 On this same level, but returning to the idea of ​​a white space, classic furniture meets the works by Antonia Ferrer, representing the new minimalist art that is now projected around the world.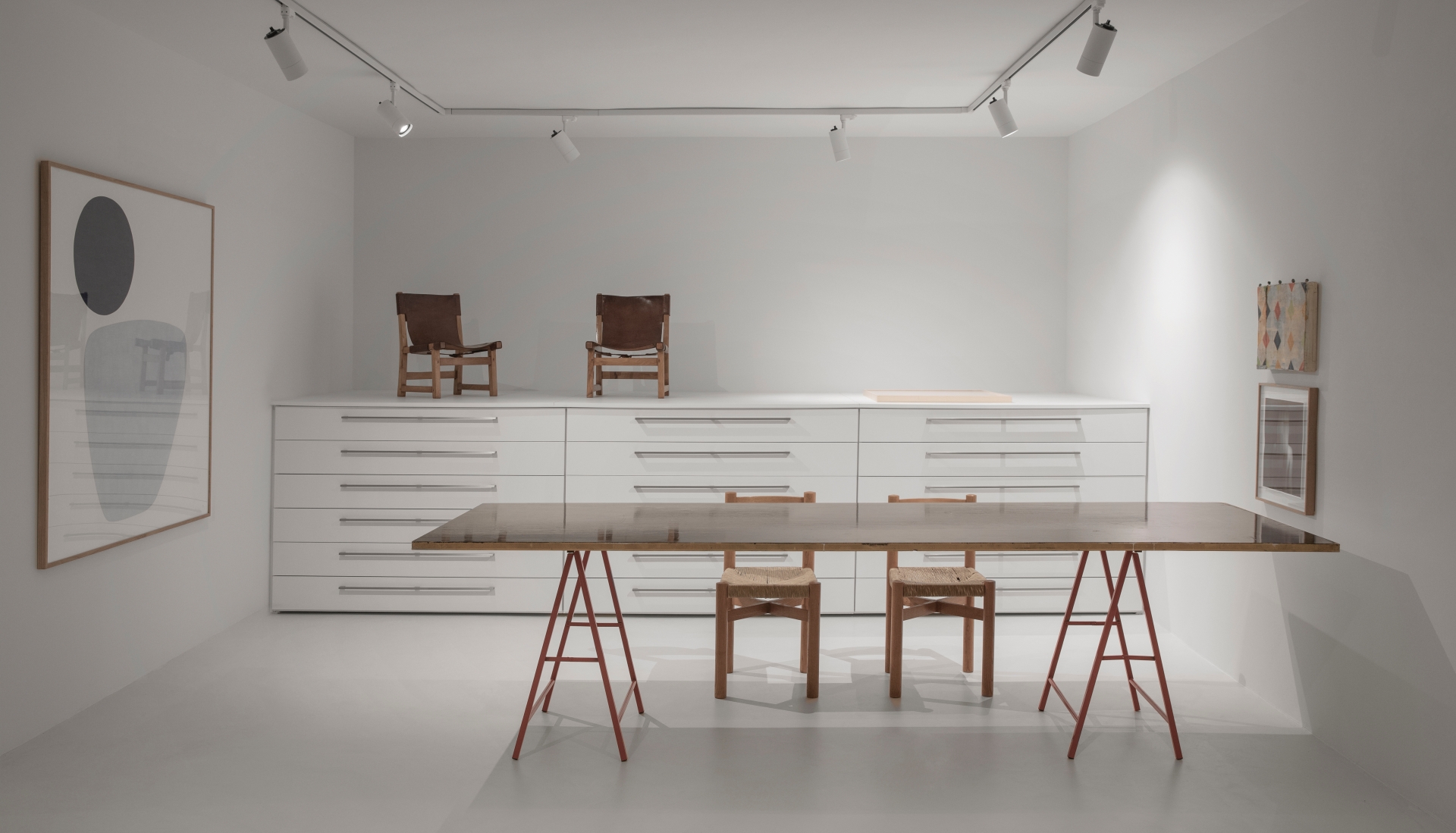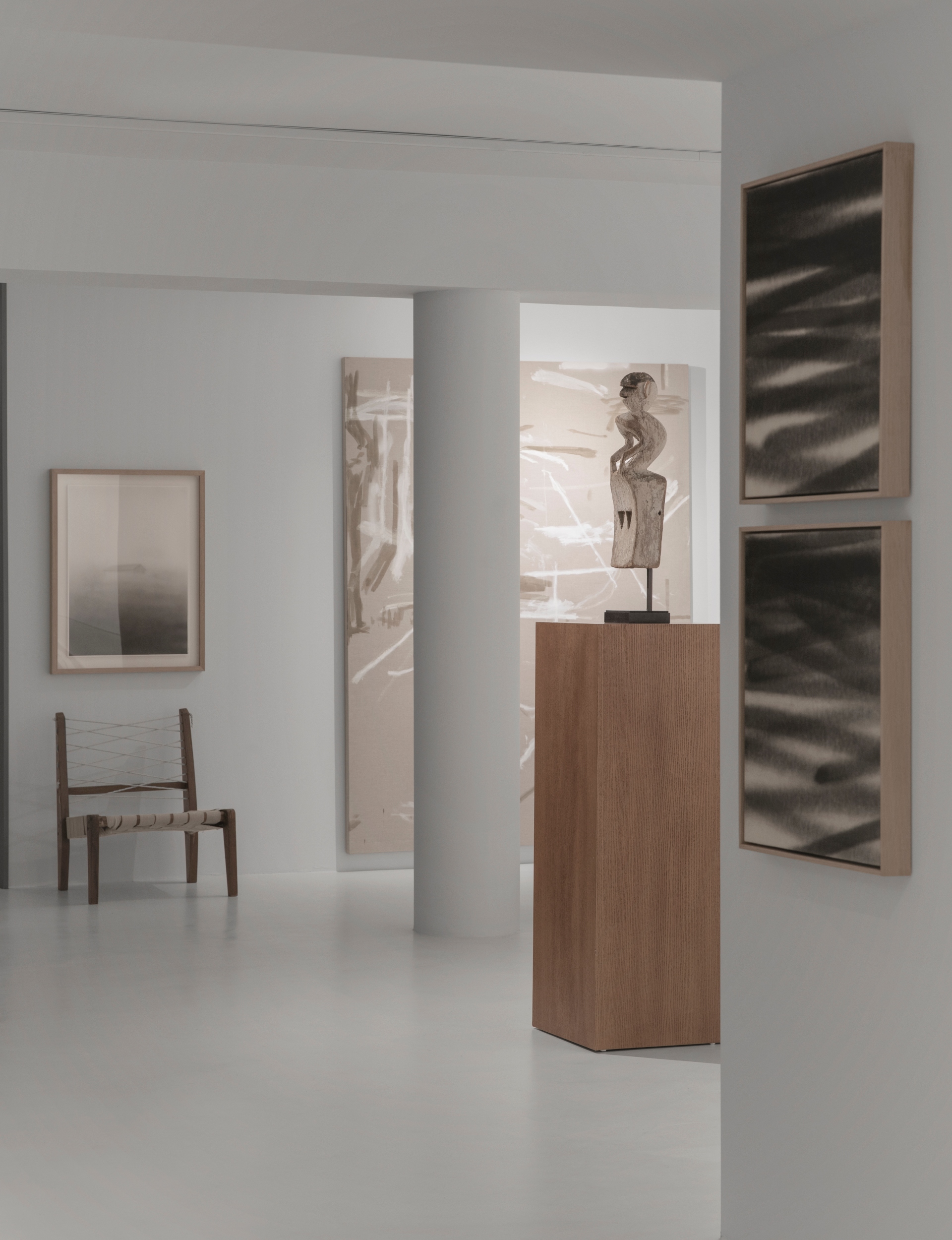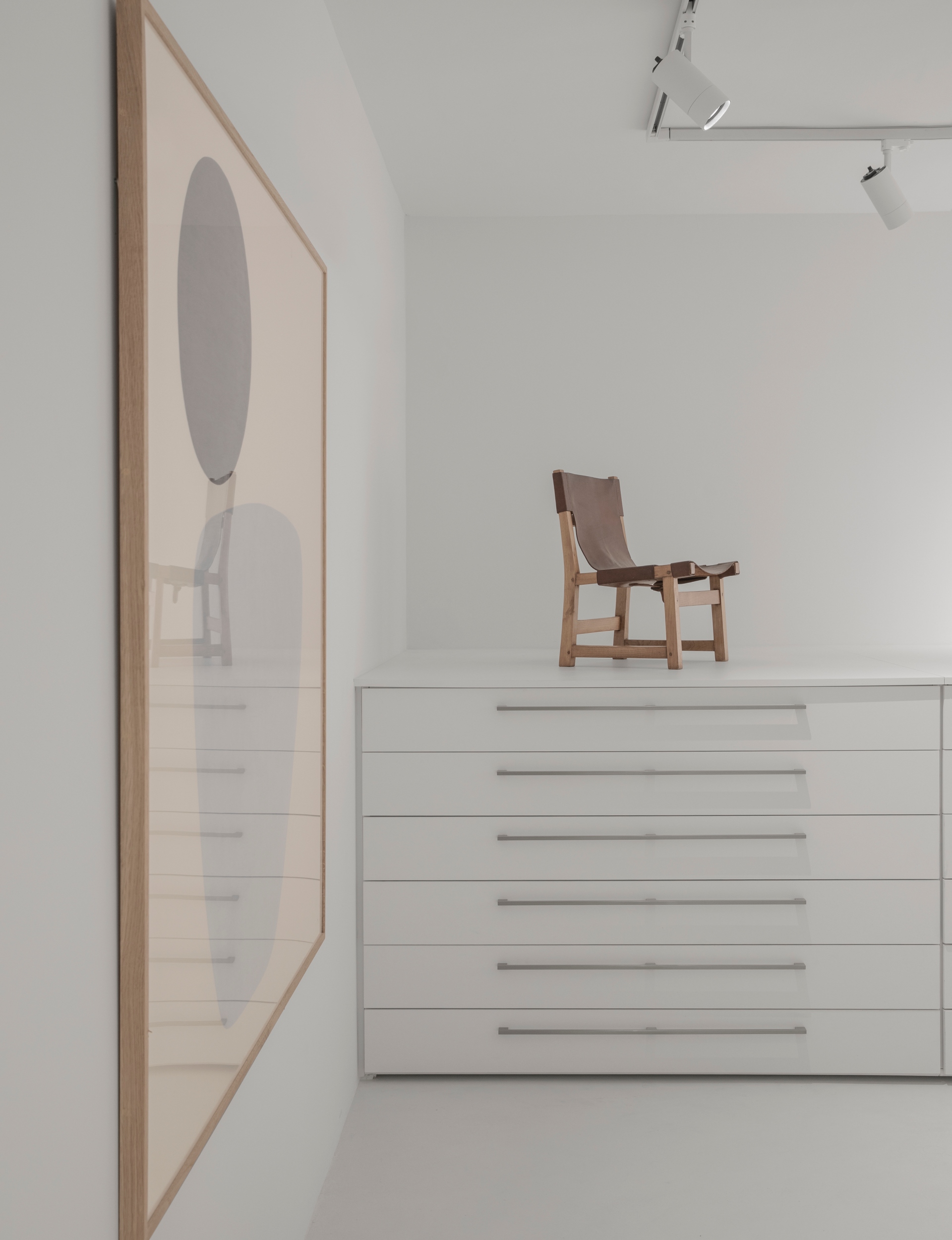 Finally, on the last floor, an exhibition of contemporary artists such as Lidia Masllorens, Jordi Alcaraz, Bruno Ollé or Andrea Torres is presented. While also sharing this space with the office and an important storage area where the interaction with order is essential, and is delimited by a large sliding oak wooden door.