Following a successful collaboration with China Resources Land on The Mixc Kunshan and The Mixc Ningbo, designers X+Living have recently completed The Mixc Nanning. Located in Guangxi, an autonomous region in southern China, the project highlights the innovative concept of diversified business forms in a popular shopping centre.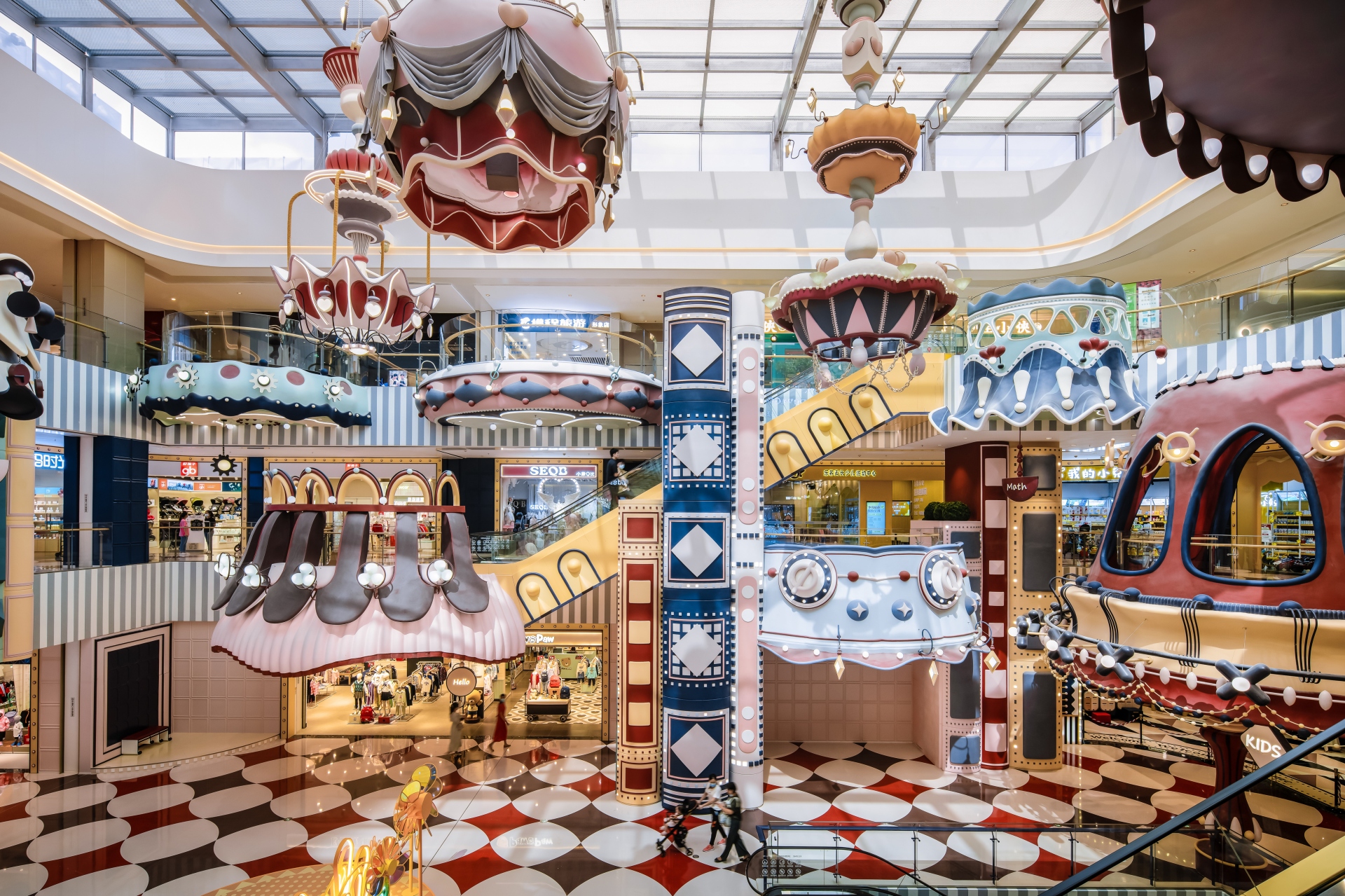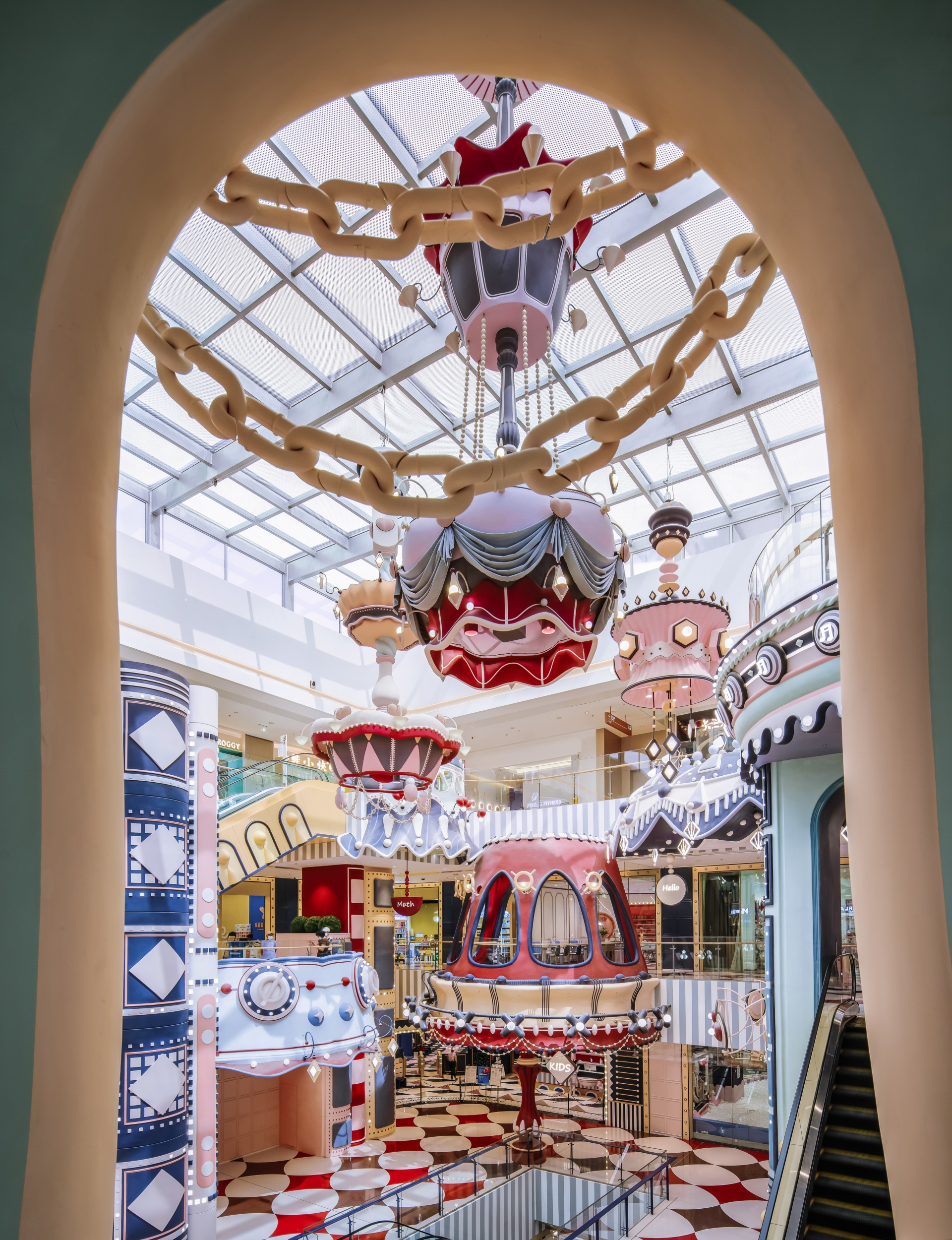 Led by founder and chief designer, Li Xiang, the design began with Li overhauling the spatial structure, creating a different aesthetic system in the public area to utilize multi-dimensional and architectural strategic thinking, while still satisfying the functional and commercial demands of the space. Upon entering the complex, patrons are greeted by an entire bookshelf façade, which in turn introduces them to the 'themed' concept they're about to experience. Combining aesthetics with enlightenment, the public spaces are designed to be a place of education, with culture and colour taking precedence; the designers careful to ensure all the spaces integrate with one another and serve purpose. This includes the children's area, easily accessible via an escalator and home to ample space for kids and adults alike to sit, read and learn.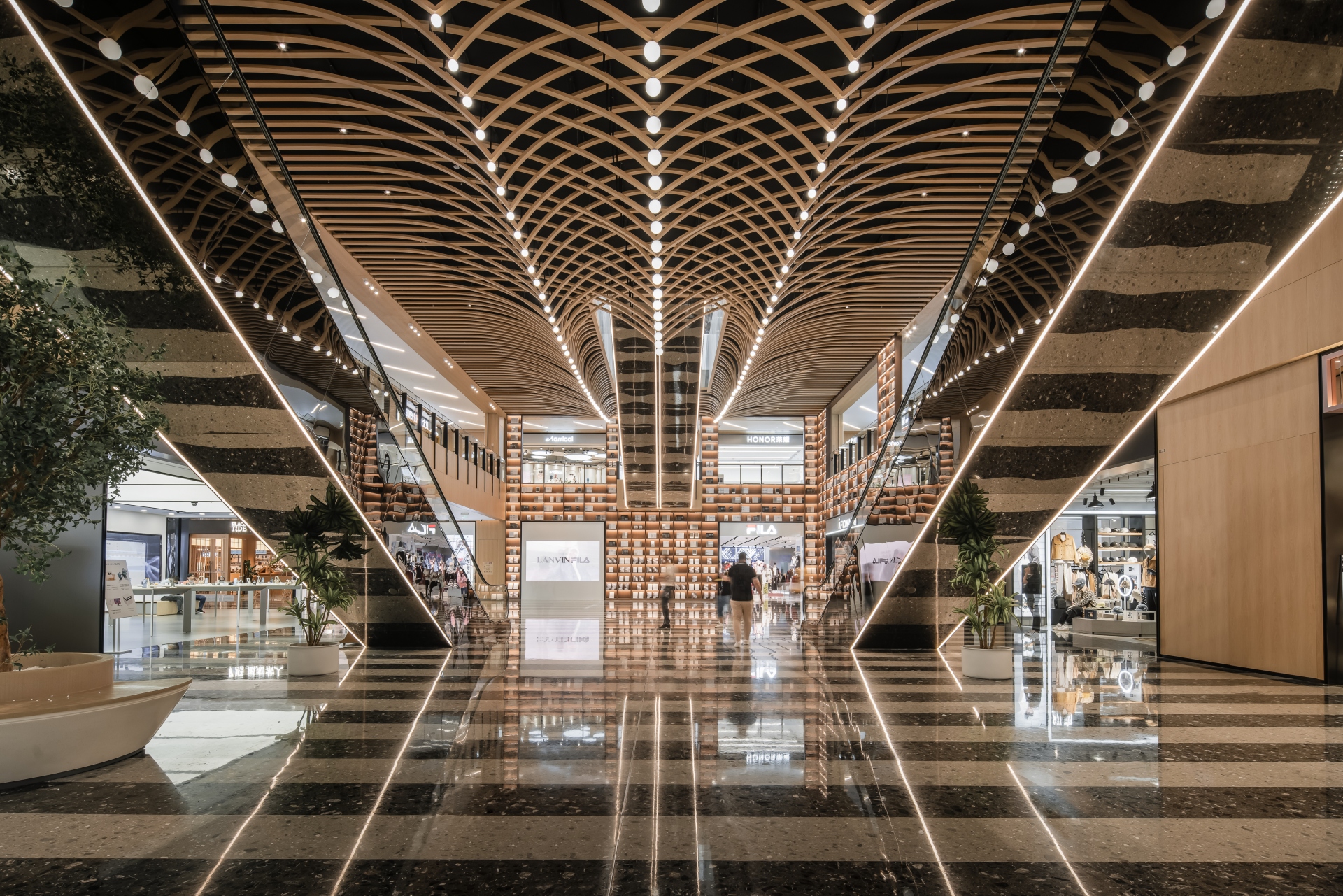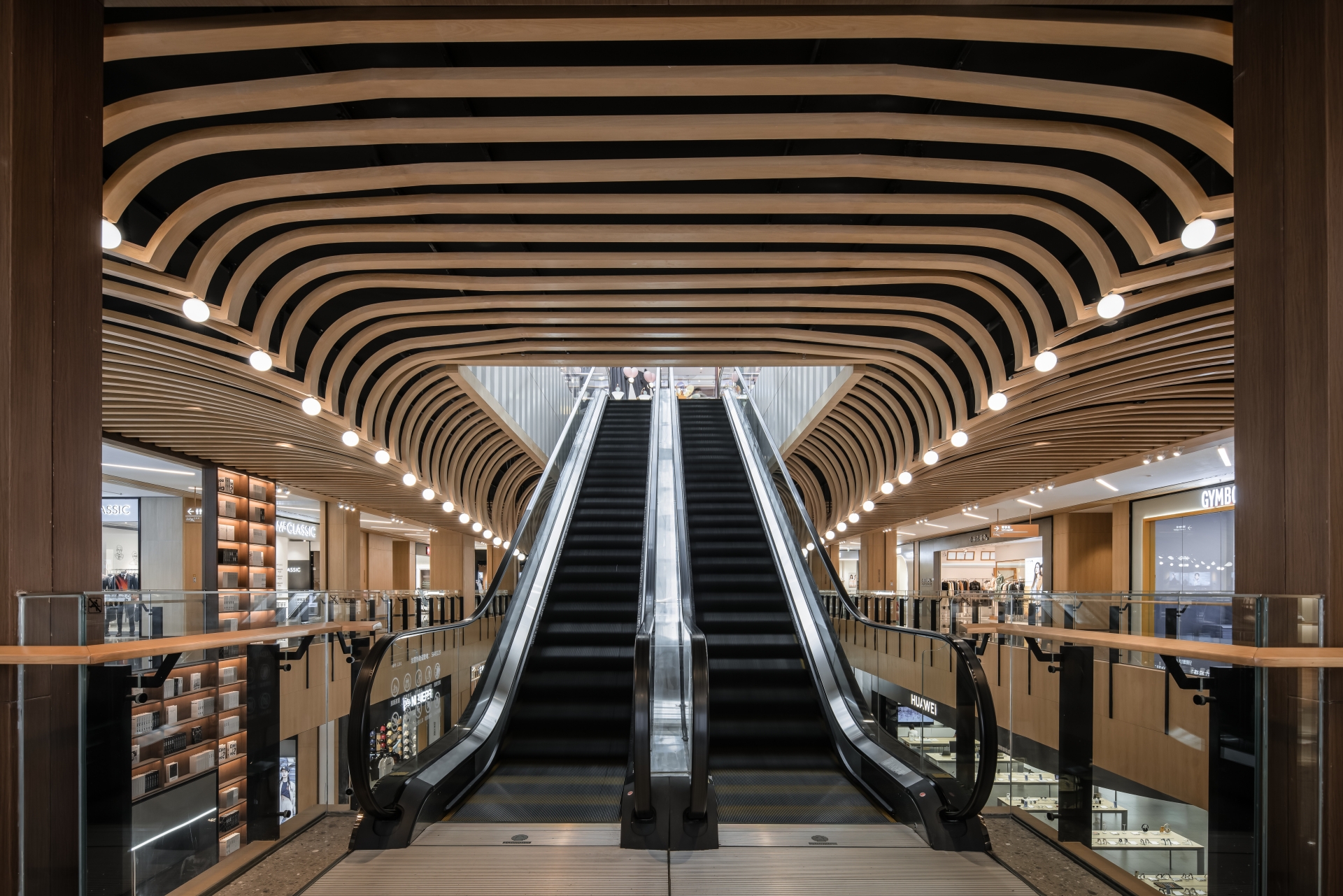 The giant book-shaped structures contribute to the depiction of architectural skeleton of the first floor, while on the second floor, there's a more childlike and differentiated aesthetic scheme. Regular geometric bookshelves form the 'skin' of the indoor space, which not only looks eye-catching but also introduces the atrium of the creative themed area. An array of arched ceiling decorations depict naturally growing branches, creating a comfortable atmosphere. Alongside the regular arranged layout, this makes the space reminiscent of an art museum. When visitors walk inside the space and catch a glimpse of the crowds, the diverse and complex business functions and artistic connotations, the innovative spirit of the venue is immediately brought to the fore. By integrating the concept of books into the façade decoration with vivid patterns and rendering a fantasy world of whimsy and brilliant colours, the space recalls stepping into a children's fantasy book.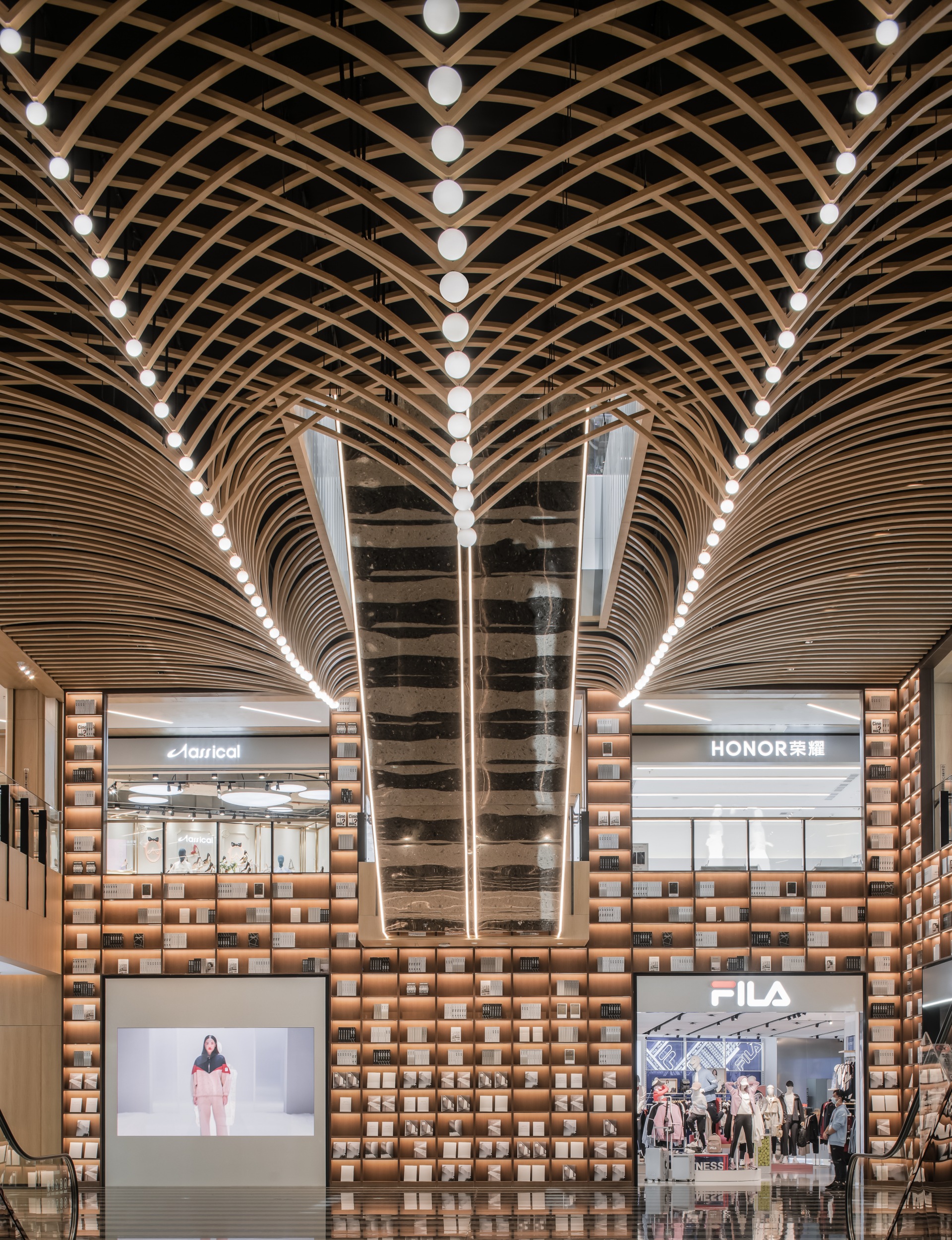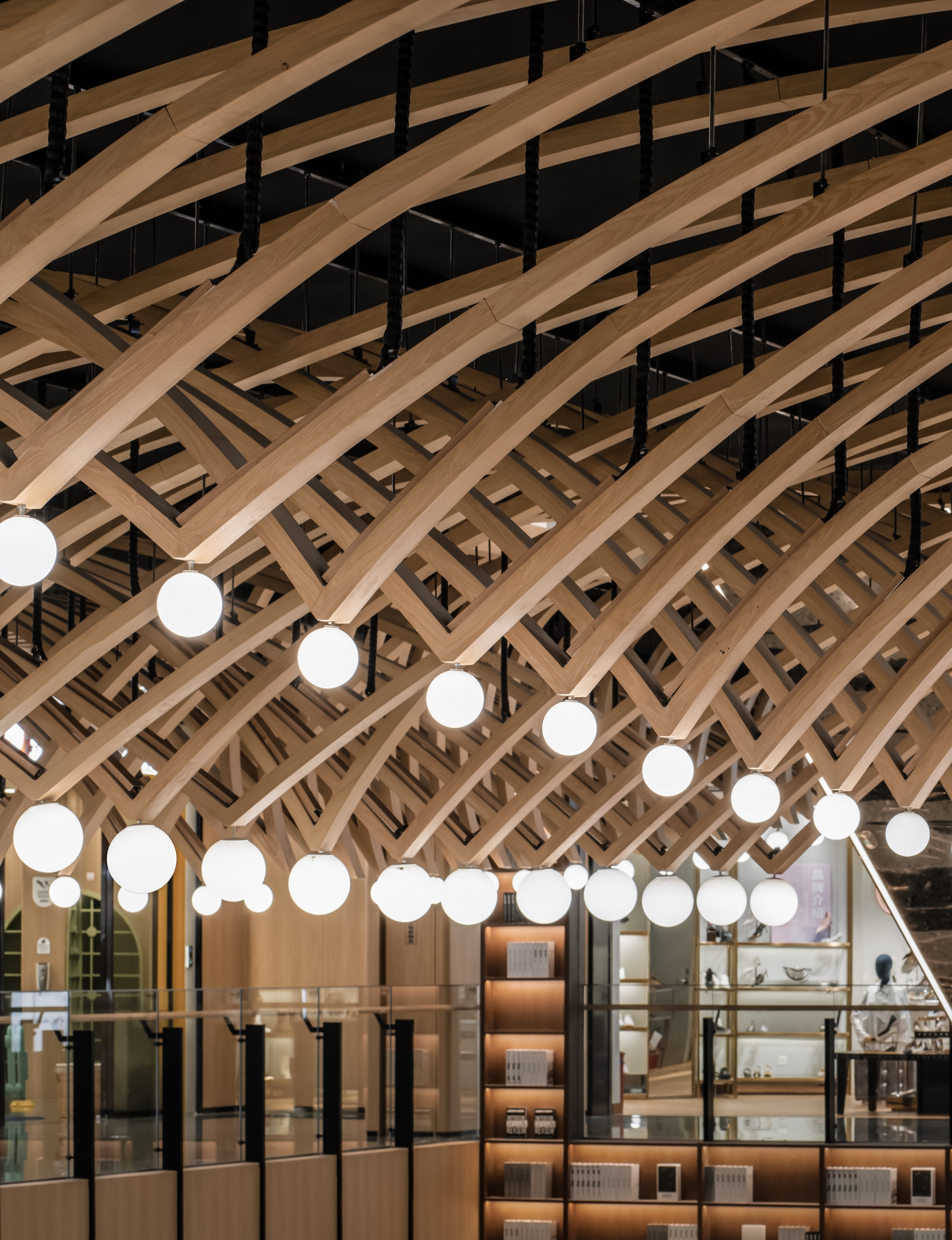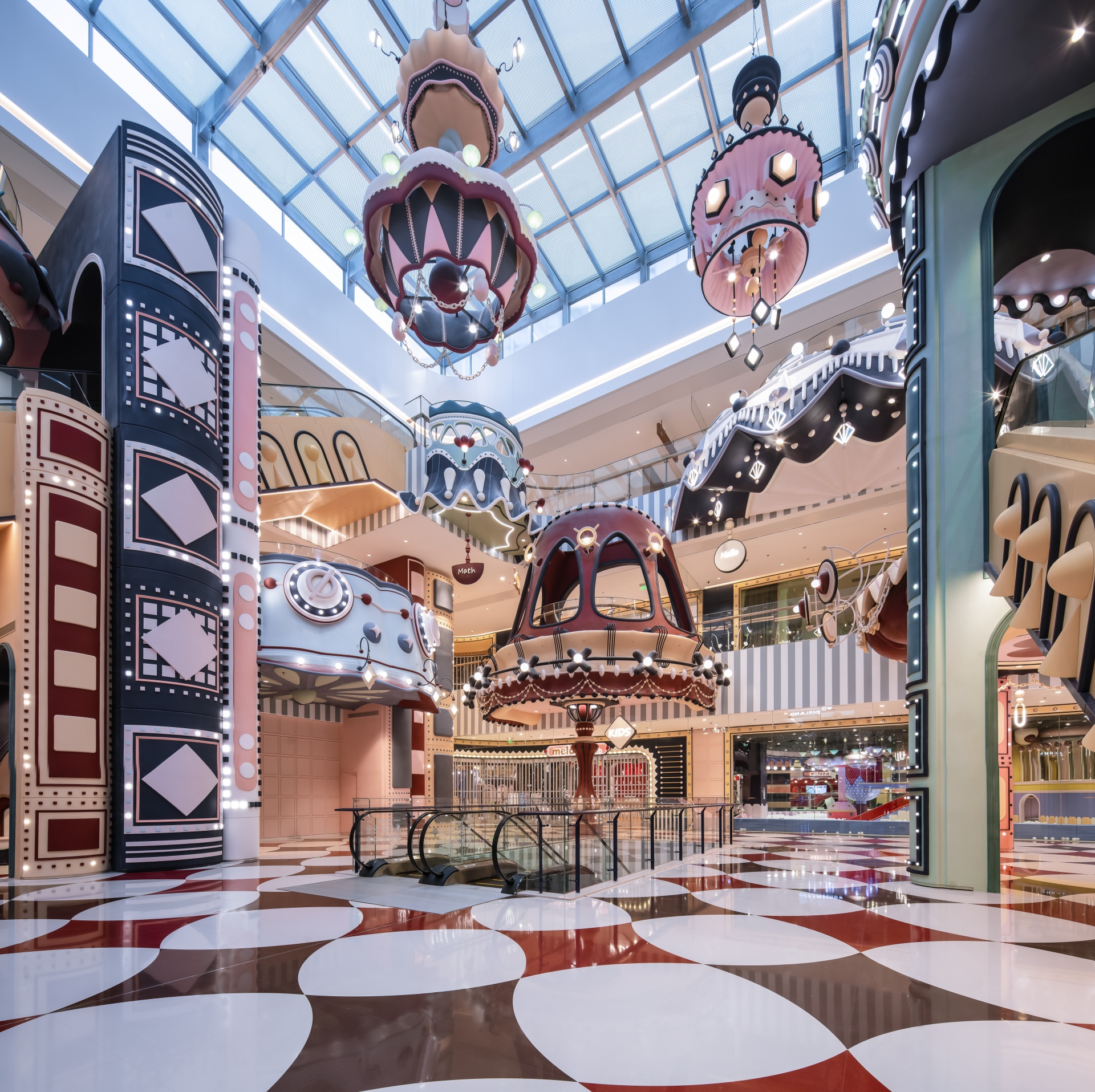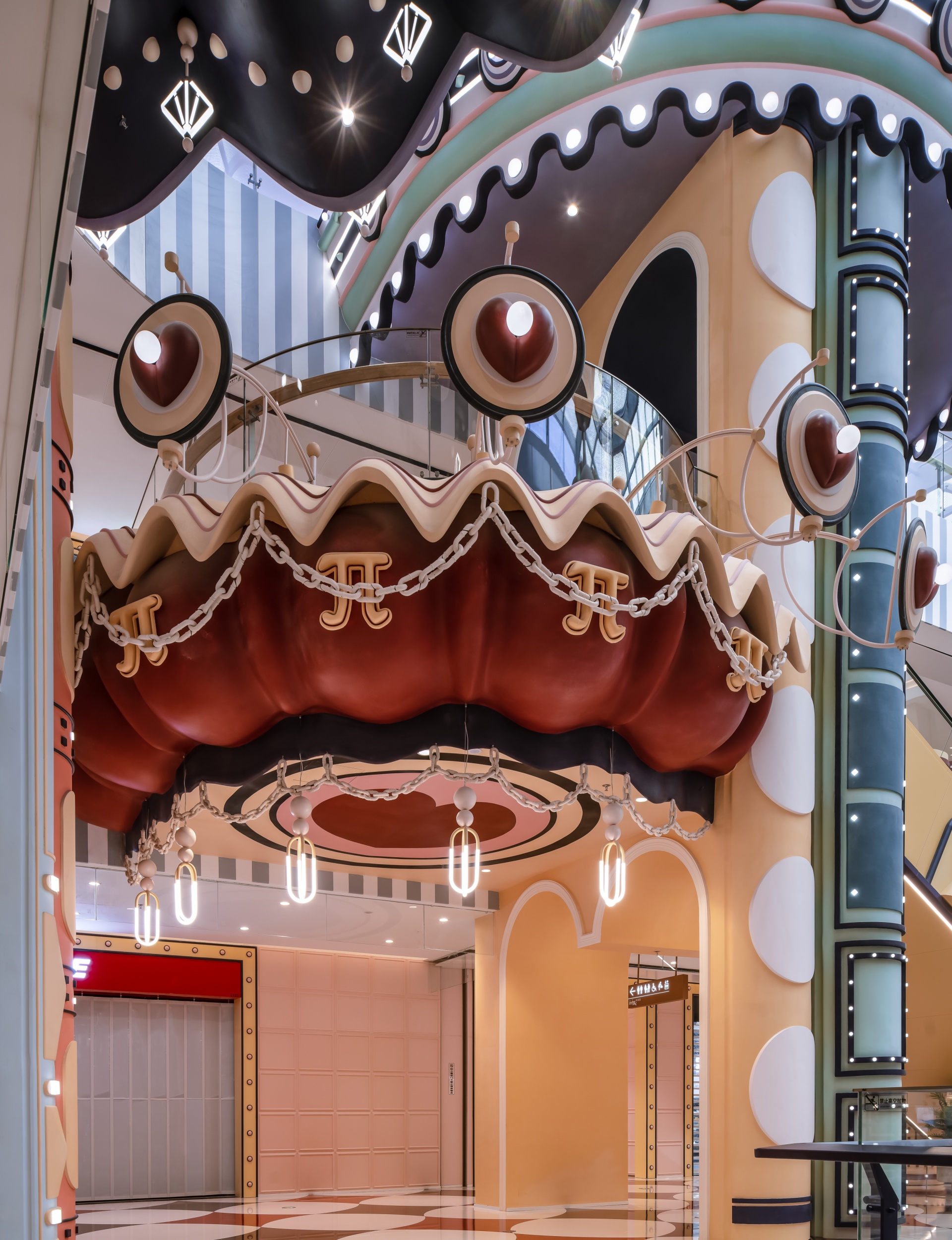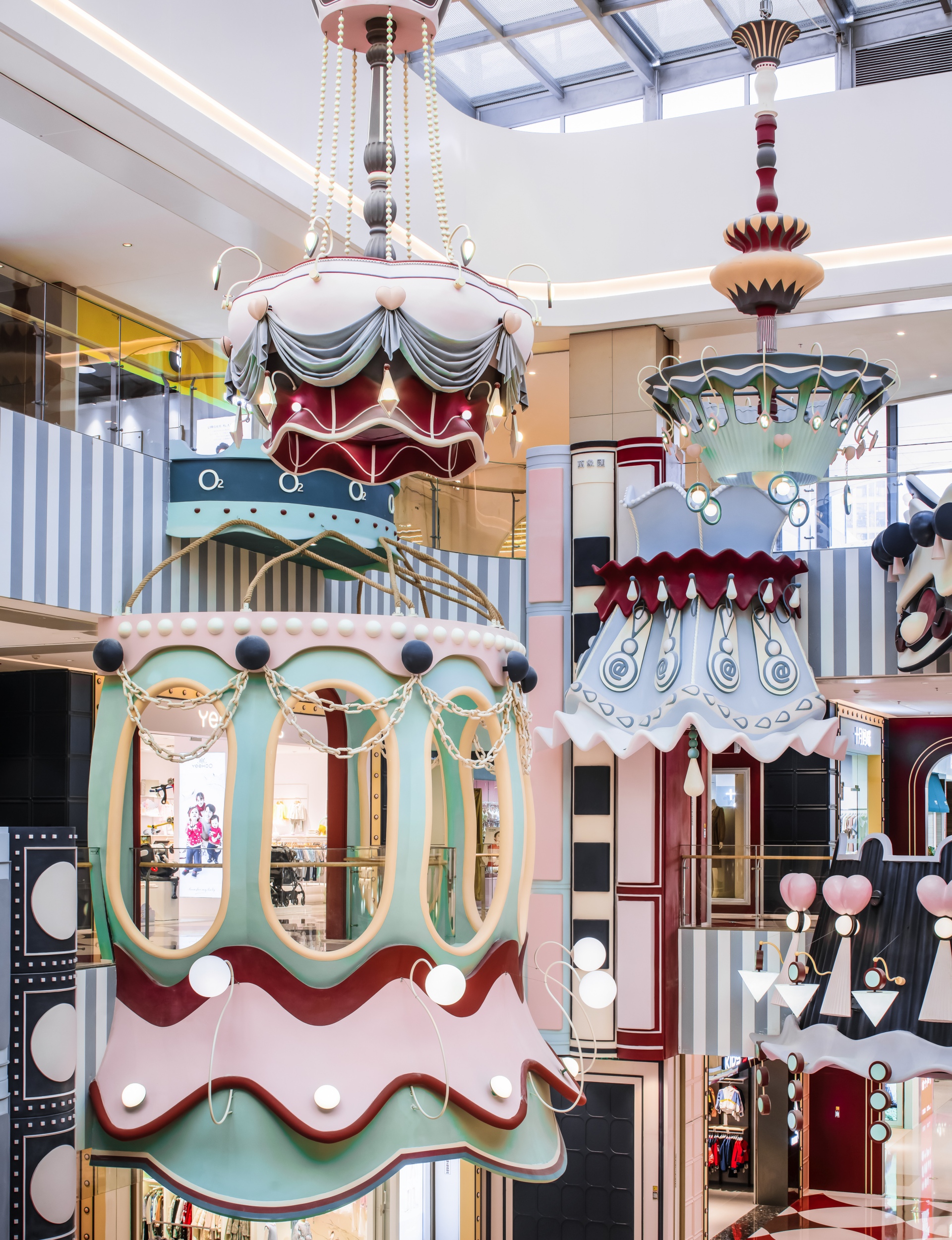 In contrast to the invariably usual layout of most shopping centers, the designer has avoided the conventional way of store boundary planning and introduced irregular boundaries to create interesting zones. This not only optimizes the usage of space in the horizontal dimension of the flat floor - adding more fun to the consumer routes for them to explore - but also enriches the interactivity between the upper and lower floors of the mall from the vertical dimension, which reduces the emptiness of the atrium and precisely draws the attention of targeted clientele.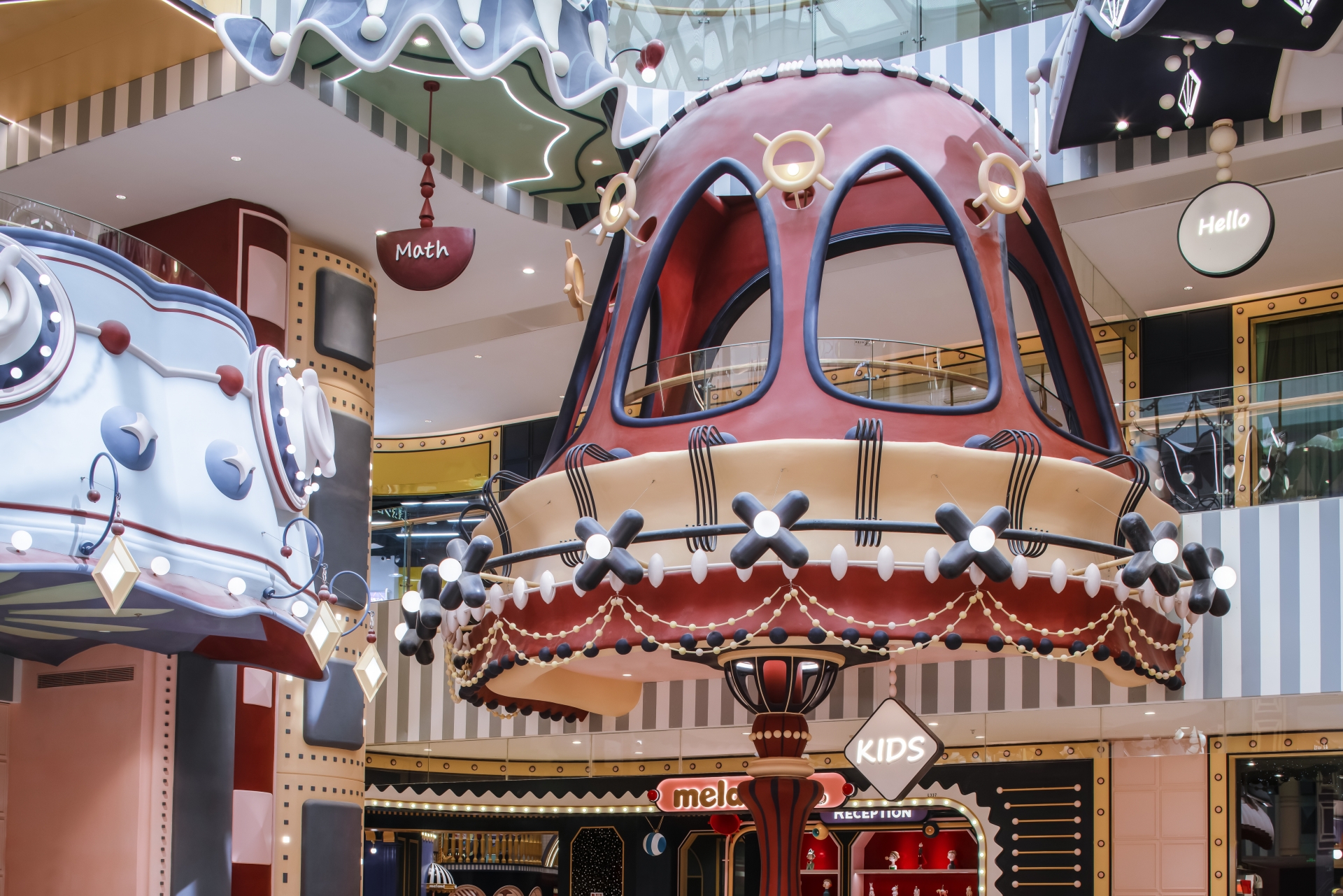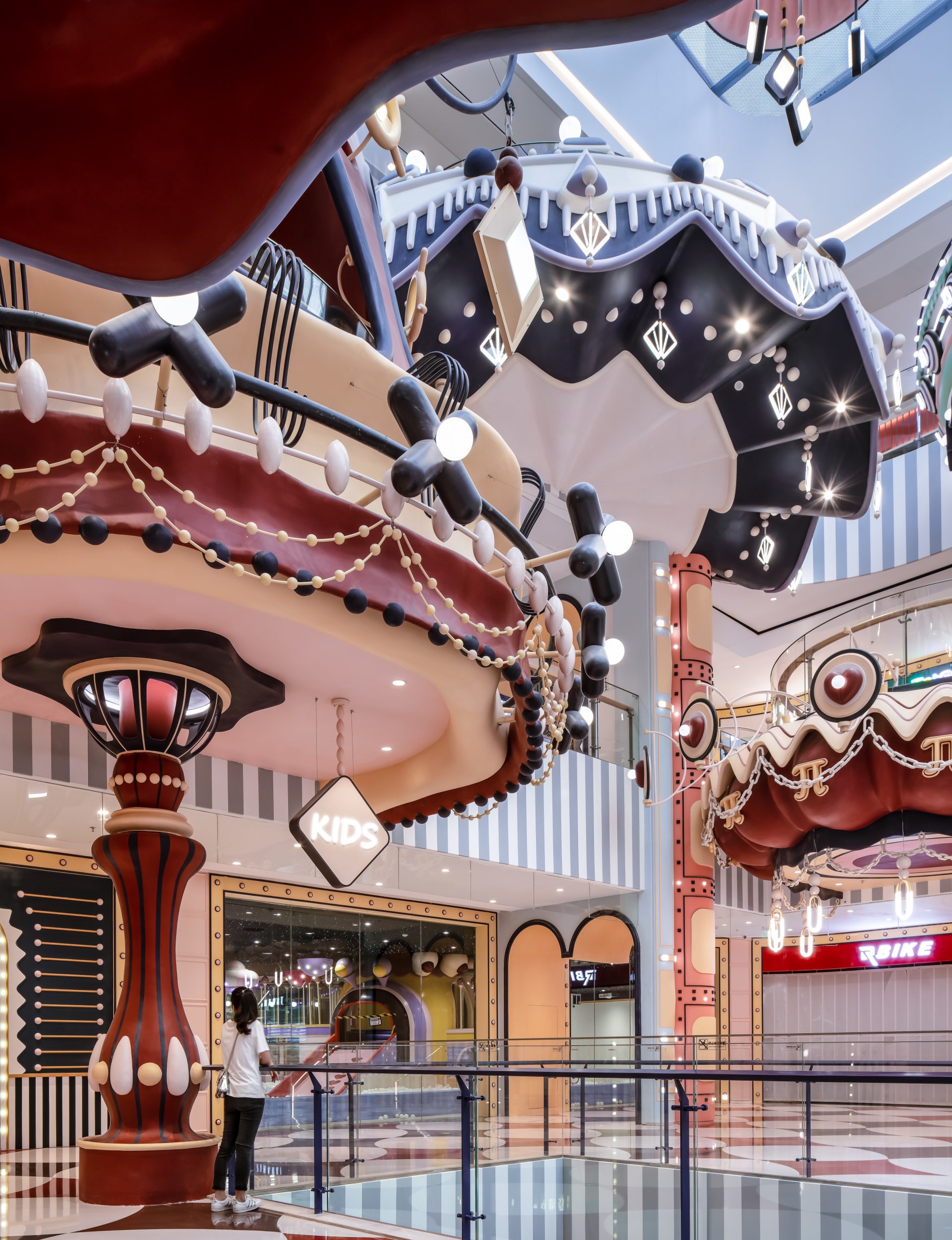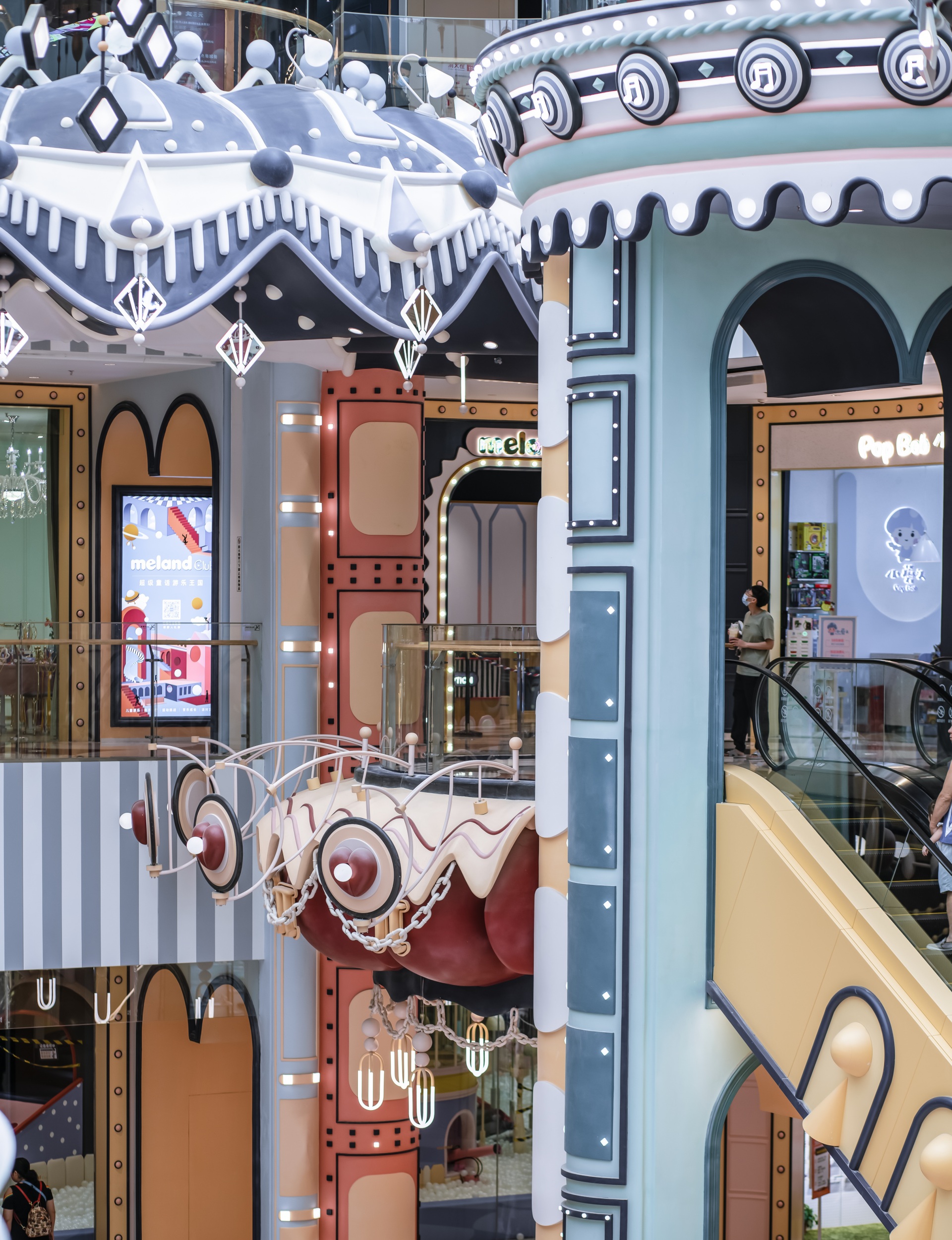 By creating this innovative design proposal, X+Living has introduced a futuristic lifestyle whilst reiterating the shopping experience. The talented design team has ensured that The Mixc Nanning steers away from traditional commercial symbols and contemporary homogeneity, instead be a place where customers can somewhat escape reality and transport themselves to a surreal world. This vision should be applauded for satisfying our much needed emotional demand, while simultaneously responding to the essence of design.