And if our bodies are regarded as moving architecture, the skin that covers the skeleton composes a curtain wall structure, where cells act as unit components. For FORMORAL – an independent skin care brand with a medical science background – who entrusted lialawlab to design its concept flagship store in Hangzhou, the theme of retro-futurism was used aptly in the design approach by utilizing spatial scenes. The store space was envisioned as a contrasting yet unified whole, which breaks the homogeneous image of physical retail spaces in modern cities and explores the relationship between nature and the artificial, bioscience and lifestyle aesthetics.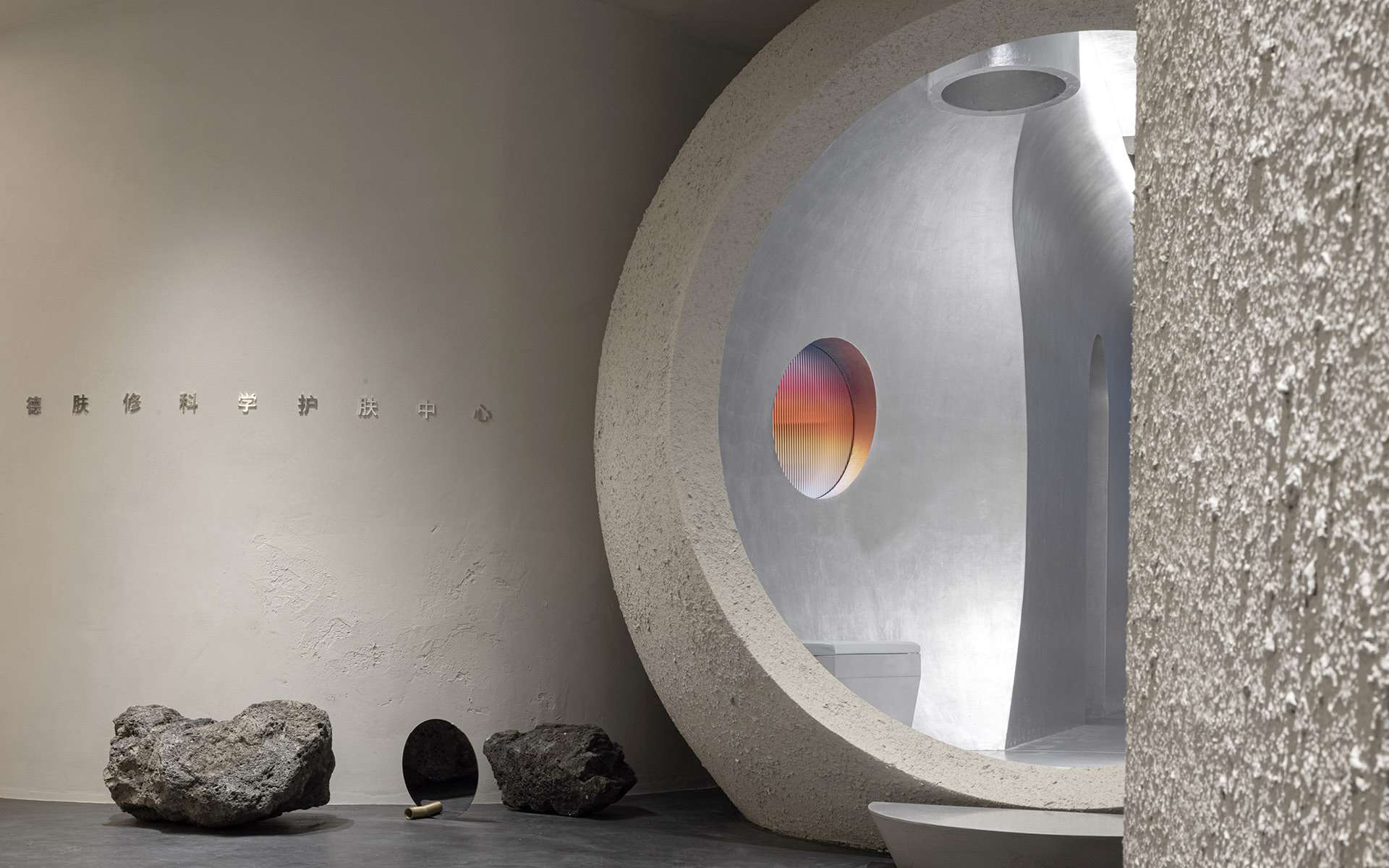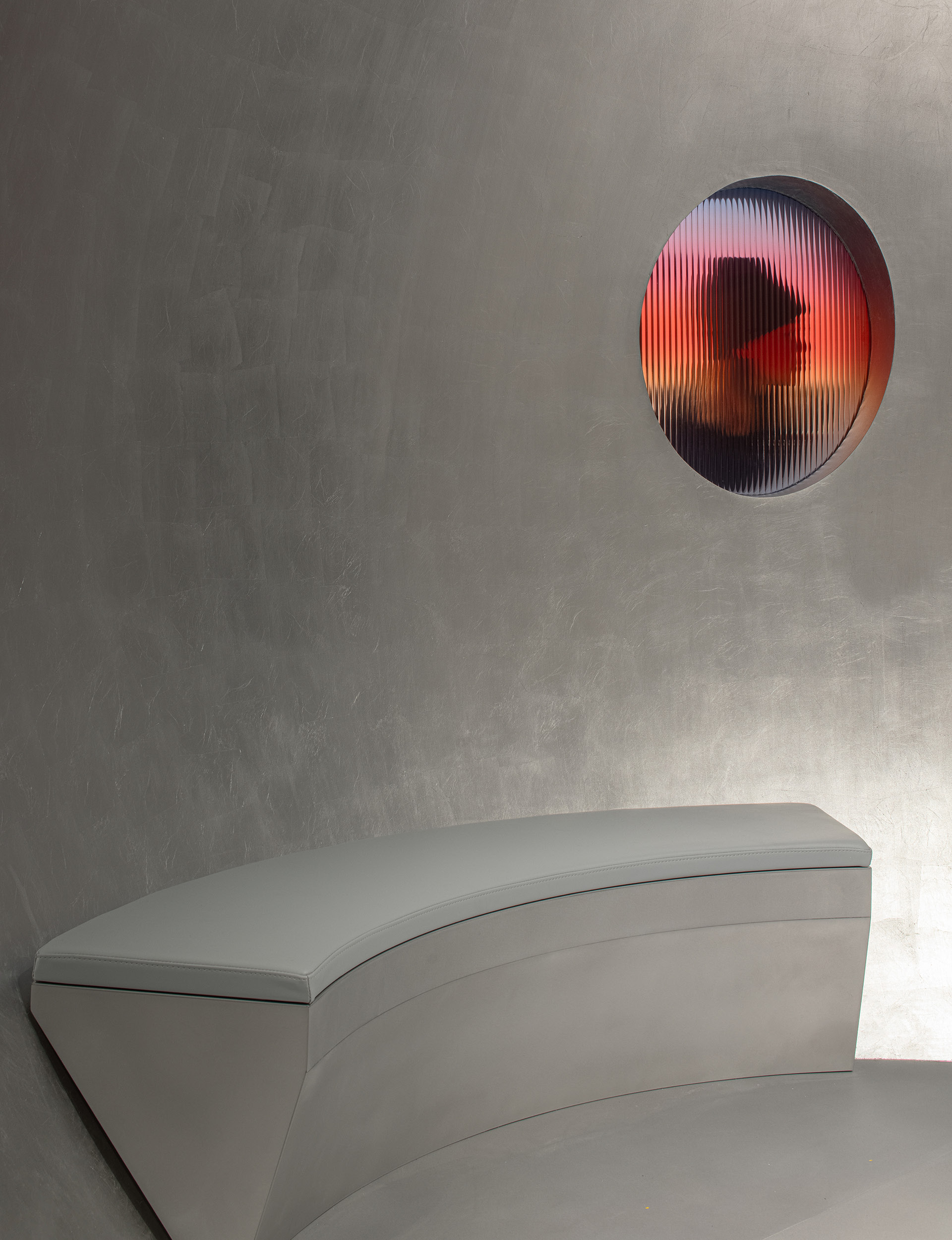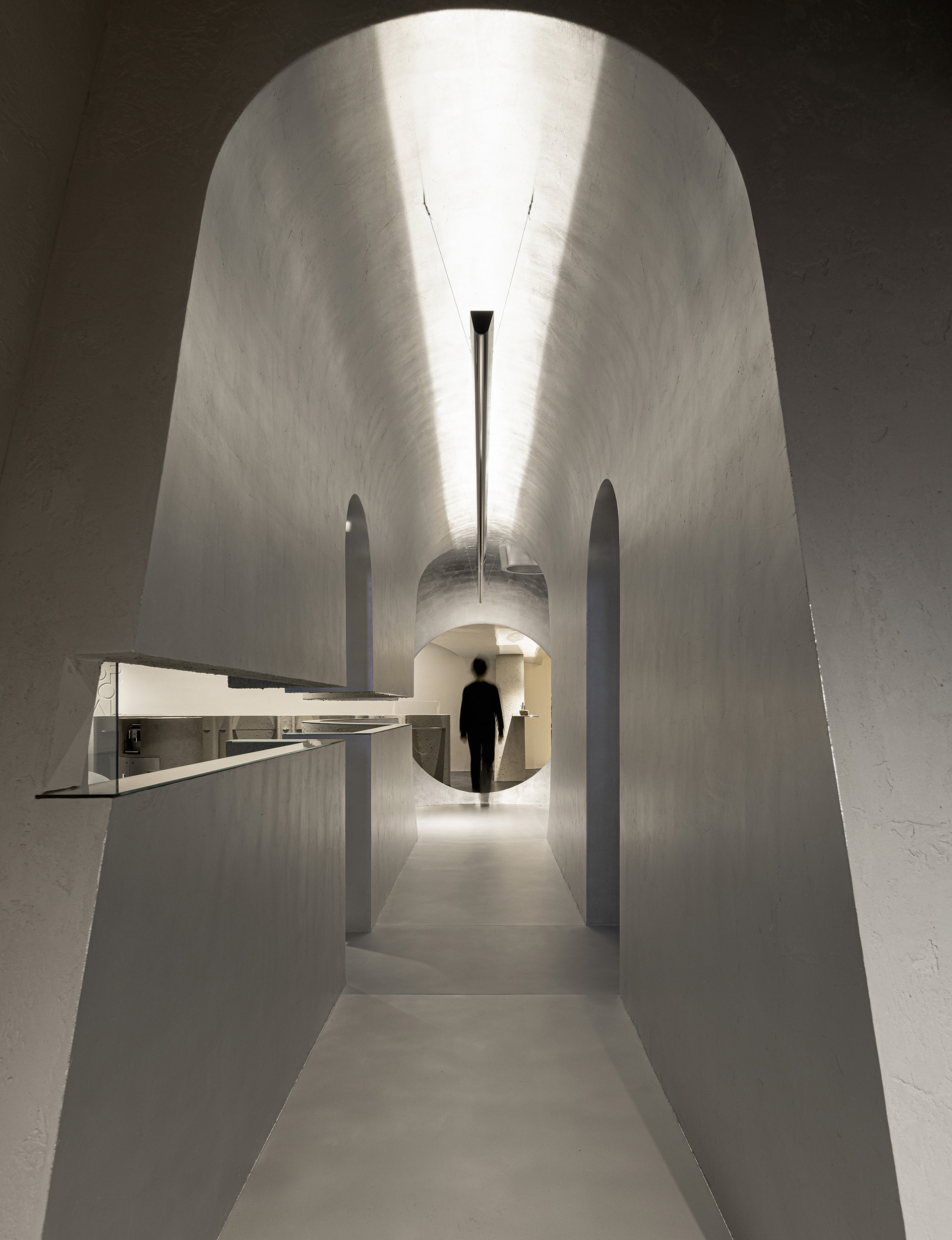 Grey textural paint has been applied to large areas of the interior surfaces; these austere finishes echo the brand's affinity towards nature, while highlighting the mood of a primitive desert planet. Meanwhile, arches and sections of spheres have been used to create paths, furniture and cocoons distributed among the 120 square-meter surface. Throughout, the design team has organized the layout and circulation based on spatial strategies and interactive designs, to efficiently accommodate functional areas with different privacy requirements. In the foyer, a sculptural service desk welcomes customers in from the shopping mall while opposite, a large spherical structure resembling a "rising planet" serves as a gateway into the private areas of the store. This futuristic tunnel clad with matte silver foil and aluminium plates and two cabin doors along the tunnel tie together different functions; including brand display, skin testing and product selling, rest and communication areas, events and demonstration, offices, product storage and a break room for employees, while also helping denote the "inside" and "outside" to define the public and private realms.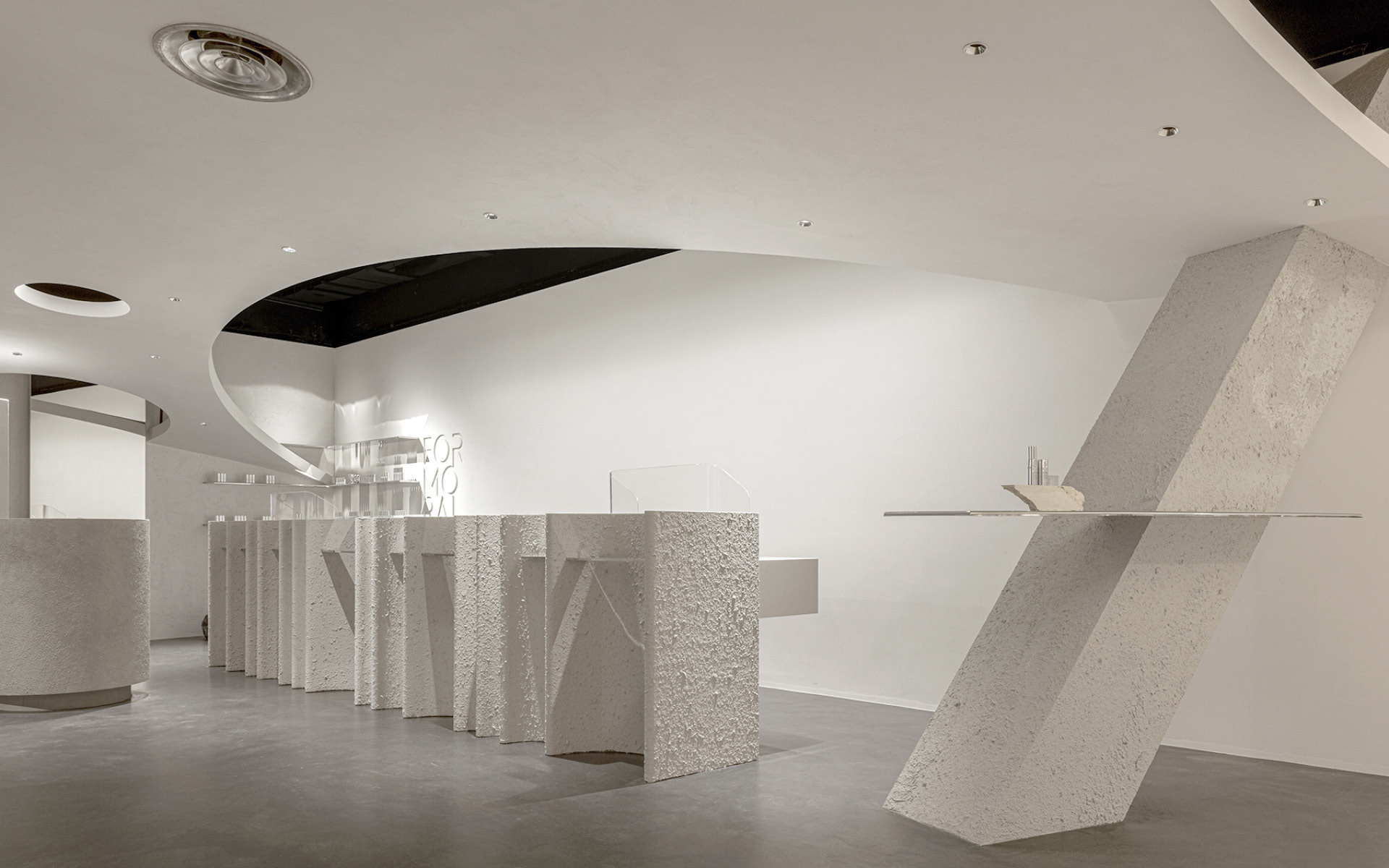 To contrast with the grey interiors, the designers reflected and refracted light through prisms and gradient-index neon glass that disperse patches of rainbow-coloured light onto the walls. Video projections also light up the space with small pink portions, evoking the clear indication beauty is more than meets the eye – on every level it's a multitude of sensory reflections and experiences.