"In this exhibition, L'ÉCOLE Asia Pacific, School of Jewelry Arts invites visitors to join an unexpected journey through the febrile imagination and thought-provoking artistry of American artist Daniel Brush (1947-2022). This is the first time that the work of Daniel Brush, who passed away last November, has been seen in Asia. Now, this exhibition of jewels, objects, and sculptures, made from the 1970s to the 2020s and unlike any seen before, follows Brush's path from gold through steel to aluminum. It ranges from early gold archaeological-inspired jewels through tactile, emotionally-charged hand-held steel objects to scintillatingly radiant aluminum brooches and beads. It traces the artist's cerebral path from figurative, referential jewelry to jewels, objects, and sculpture that break through conventions of form, function, material and meaning. Together they exhibit Brush's extraordinary skill which, as he always intended, disappears in the effortless effect of his granulation, as practiced by the ancient Etruscans, and his astonishing engraving techniques that conjure divine light from dour, industrial metals, turning the mundane into the magnificent. All the while charting his eclectic inspirations and near-obsessive preoccupations, through history and time and across cultures and civilizations. An Edifying Journey crosses boundaries between art, jewels, sculpture, philosophy and poetry, the material and the spiritual, challenging our understanding of the role and meaning of the jewel today."
Vivienne Becker, Jewelry Historian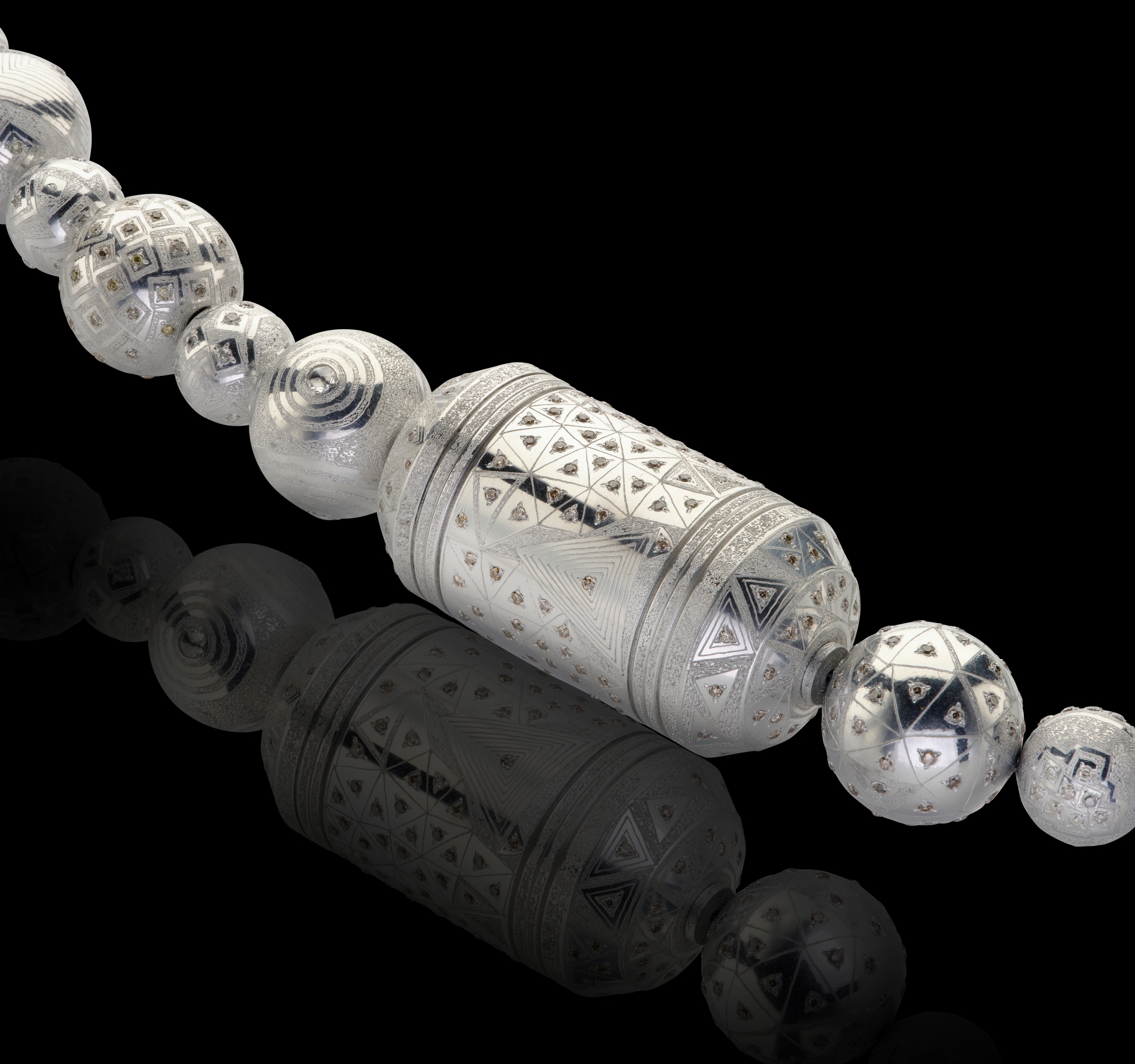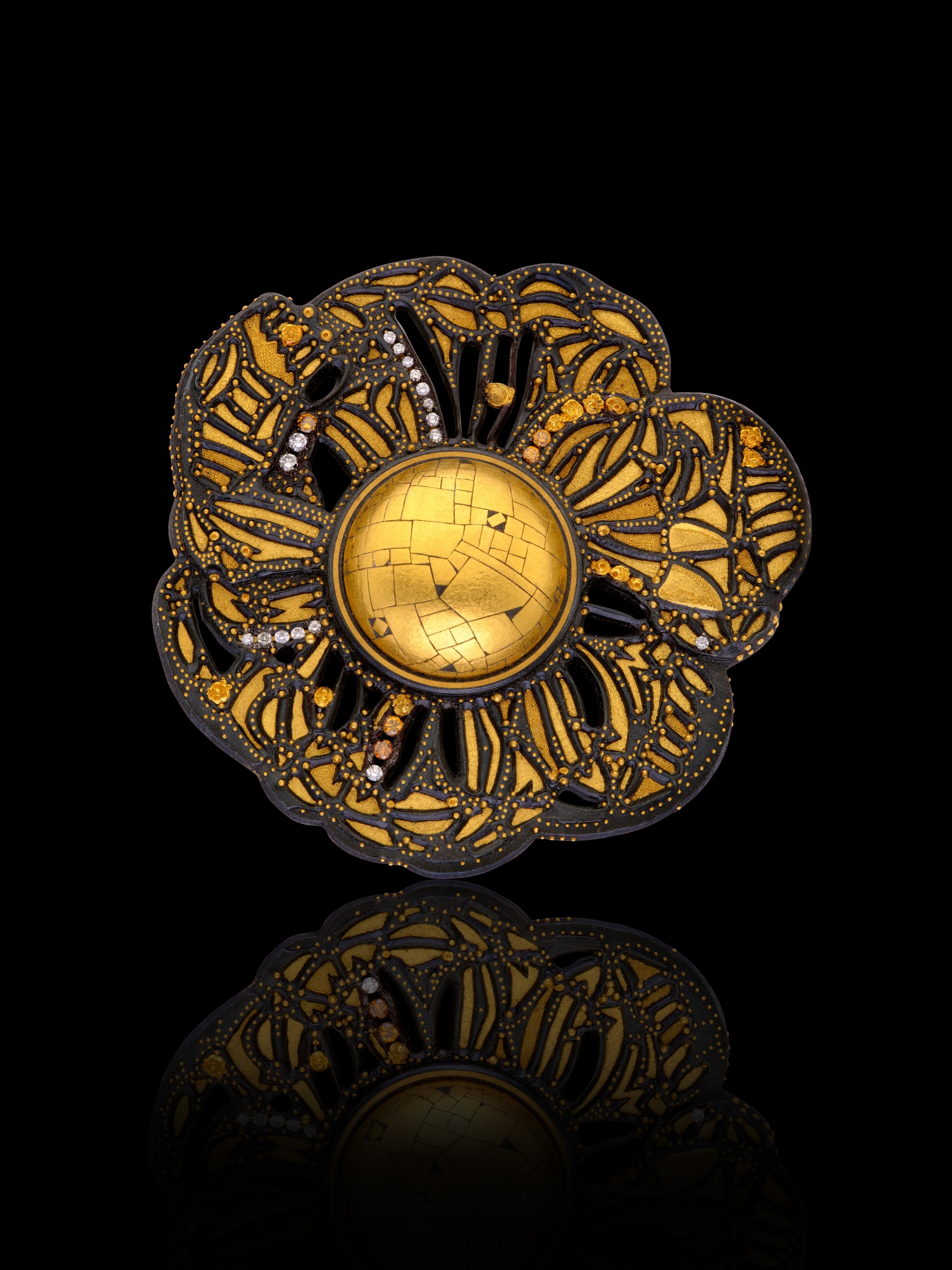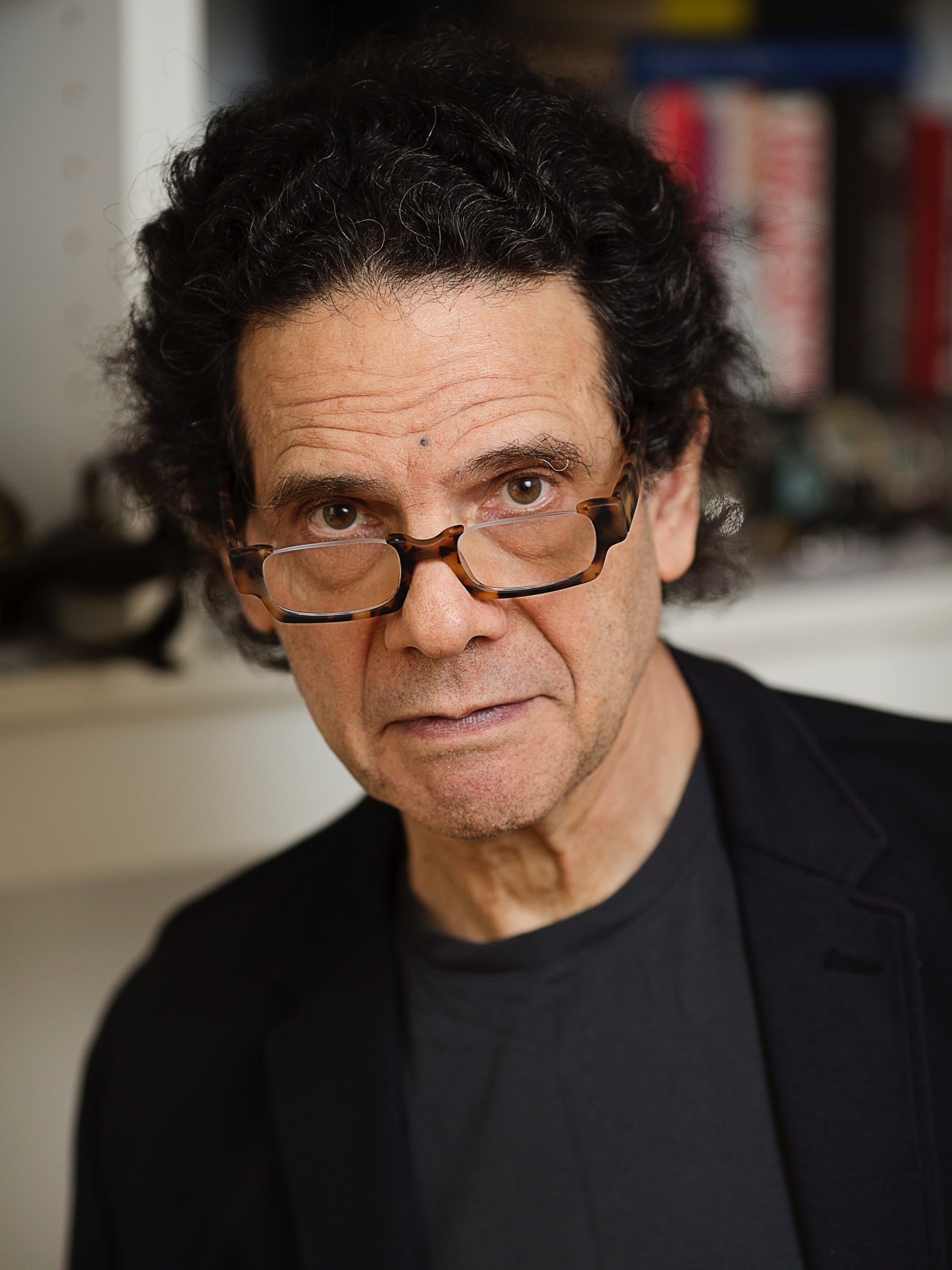 "Some people would consider it impossible to do what he does."
Nicolas Bos, President & CEO of Van Cleef & Arpels
L'ÉCOLE Asia Pacific, School of Jewelry Arts presents its sixth exhibition "Daniel Brush, An Edifying Journey: Gold, Aluminum, Steel", showcasing creations of the late American-born Contemporary artist Daniel Brush that are first shown to the public worldwide. "With the School's mission to introduce diverse forms of jewelry arts to everyone, they are the first in Asia to hold an exhibition of Daniel Brush who had truly demonstrated one's creativity, devotion in the making and passions of art, all to the fullest extent." says Élise Gonnet-Pon, Managing Director of L'ÉCOLE Asia Pacific, School of Jewelry Arts.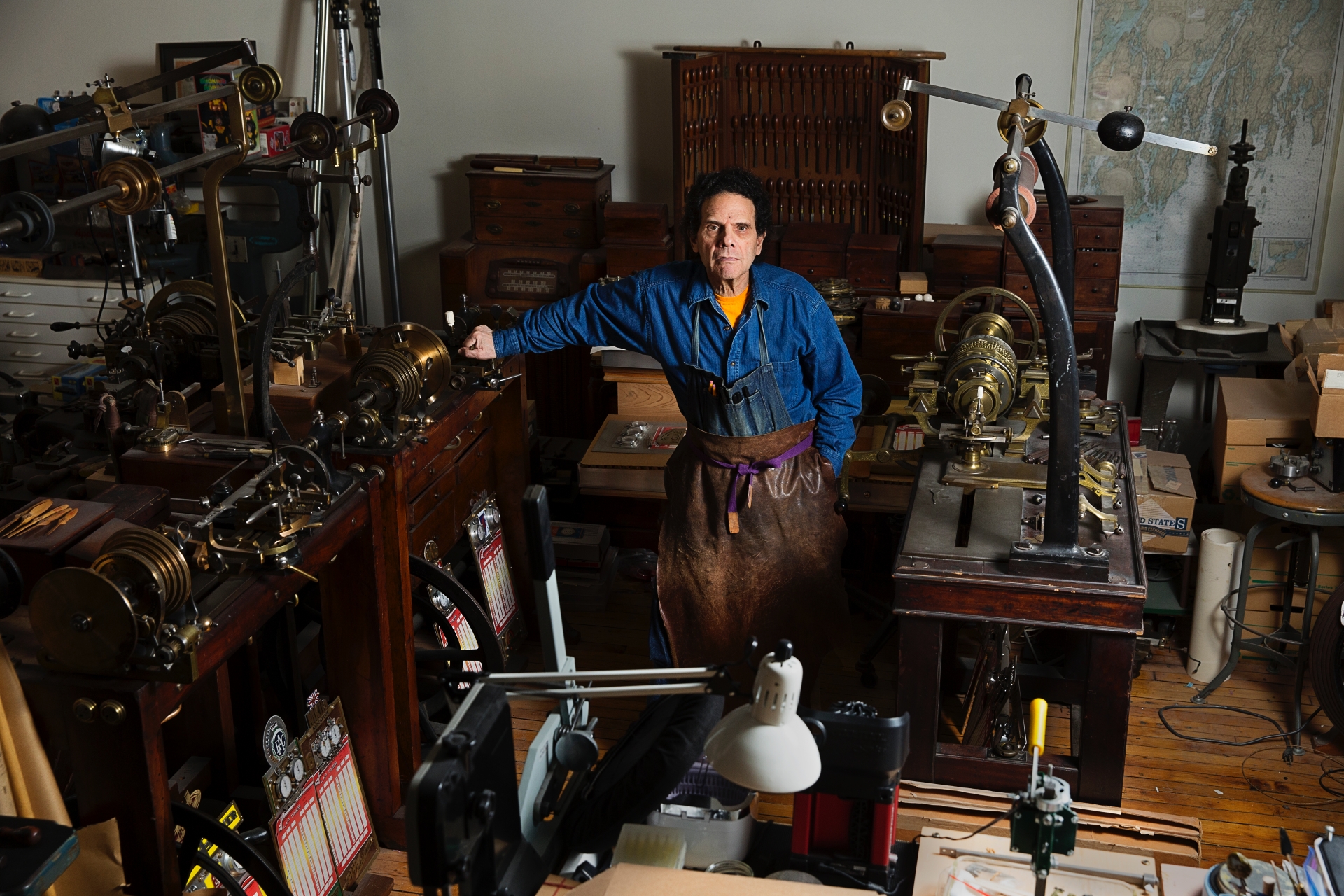 To the world of jewelry, Daniel Brush's creations are pure poems of light, consummate objects of contemplation. We may wonder about the wearability or the finality of some of his pieces, but this is only because we must see them as more than jewels, as the spiritual quintessence of the jewel. In the artist's own words: "Jewelry is a vehicle to get closer to the gods, a conduit to allow dreams into our lives, into the maze of it all." By the simple act of donning one of his rings, necklaces, or bracelets, the wearer adorns him or herself with the metal's luminous spirit.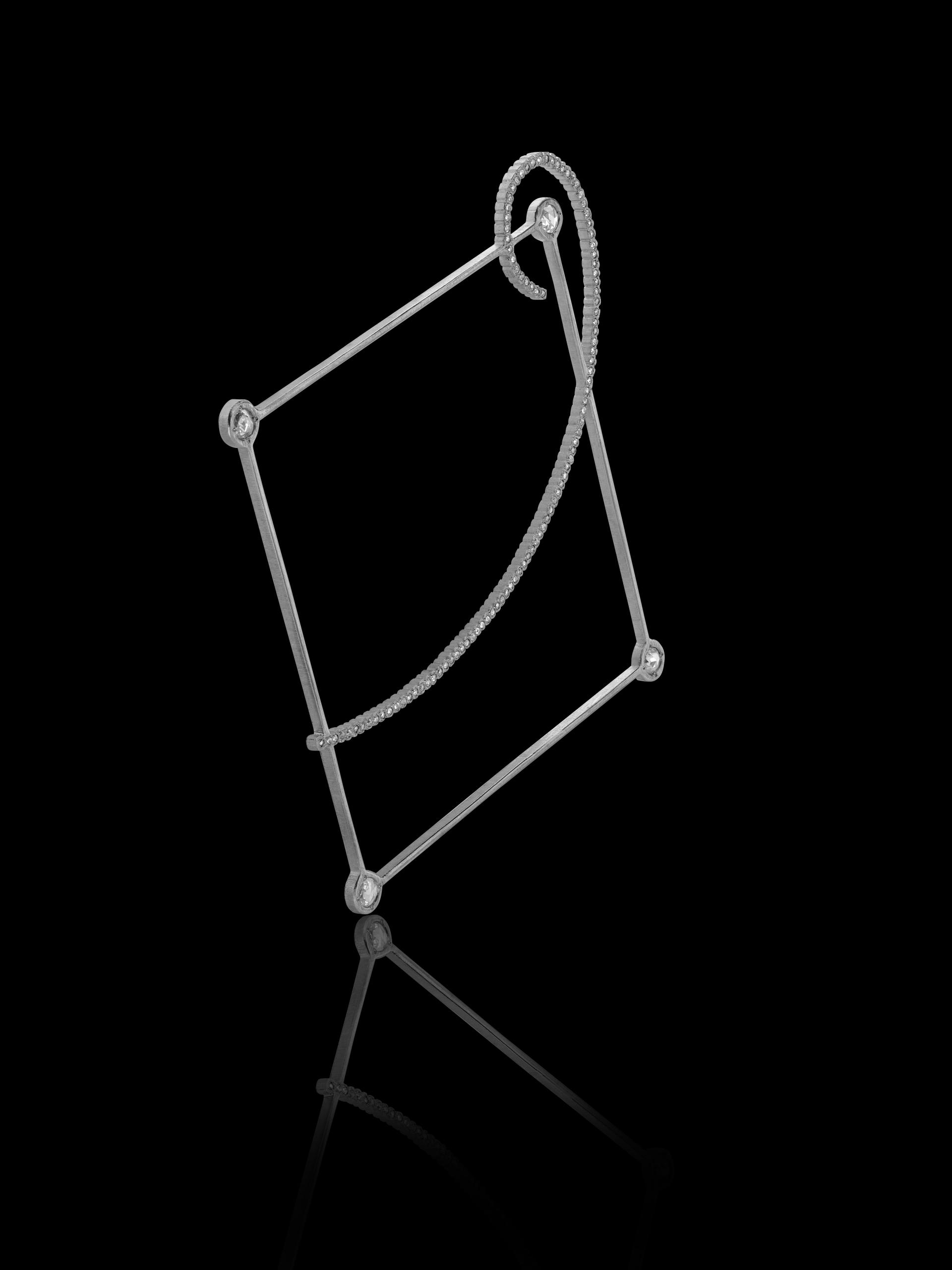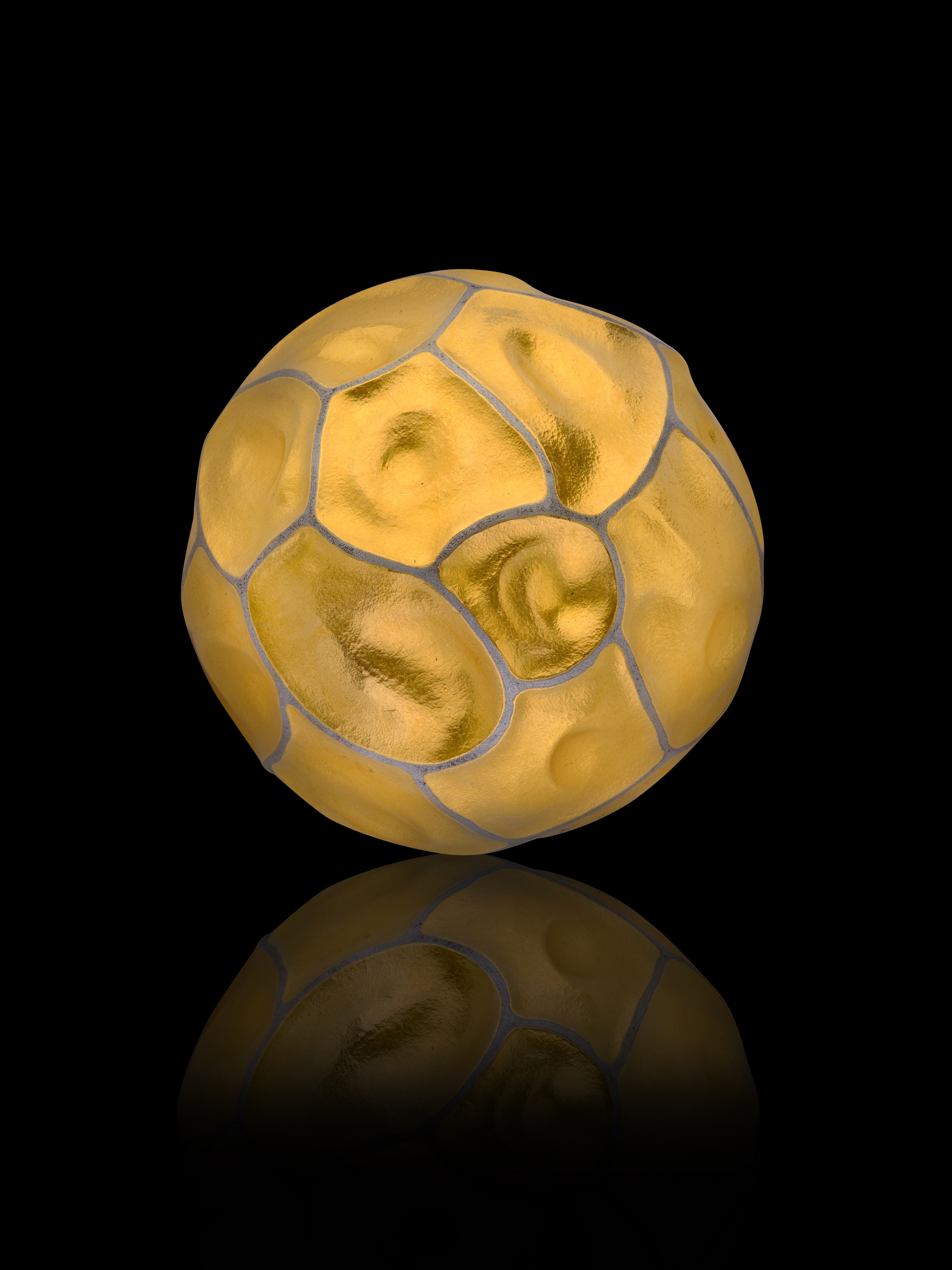 This path to the gods by way of the magic of stones and metals - the soul of the earth - and that of the jeweler's hand began first and foremost as a journey of a poet in love. Daniel Brush encountered his muse at the Carnegie Institute of Technology (now Carnegie Mellon), and his search for a wedding band led him to jewelry. Inspiration beyond that of the sentimental variety also guided his work, such as his astounding discovery of a gold Etruscan bowl at the Victoria & Albert Museum when he was only thirteen years old. The granulation technique used in the piece set him on the trail of ancient savoir-faire. And although he may have been self-taught, that in no way prevented him from excelling at and pioneering in this area. Whatever the material or technique, his hand sought a level of perfection that would render it invisible.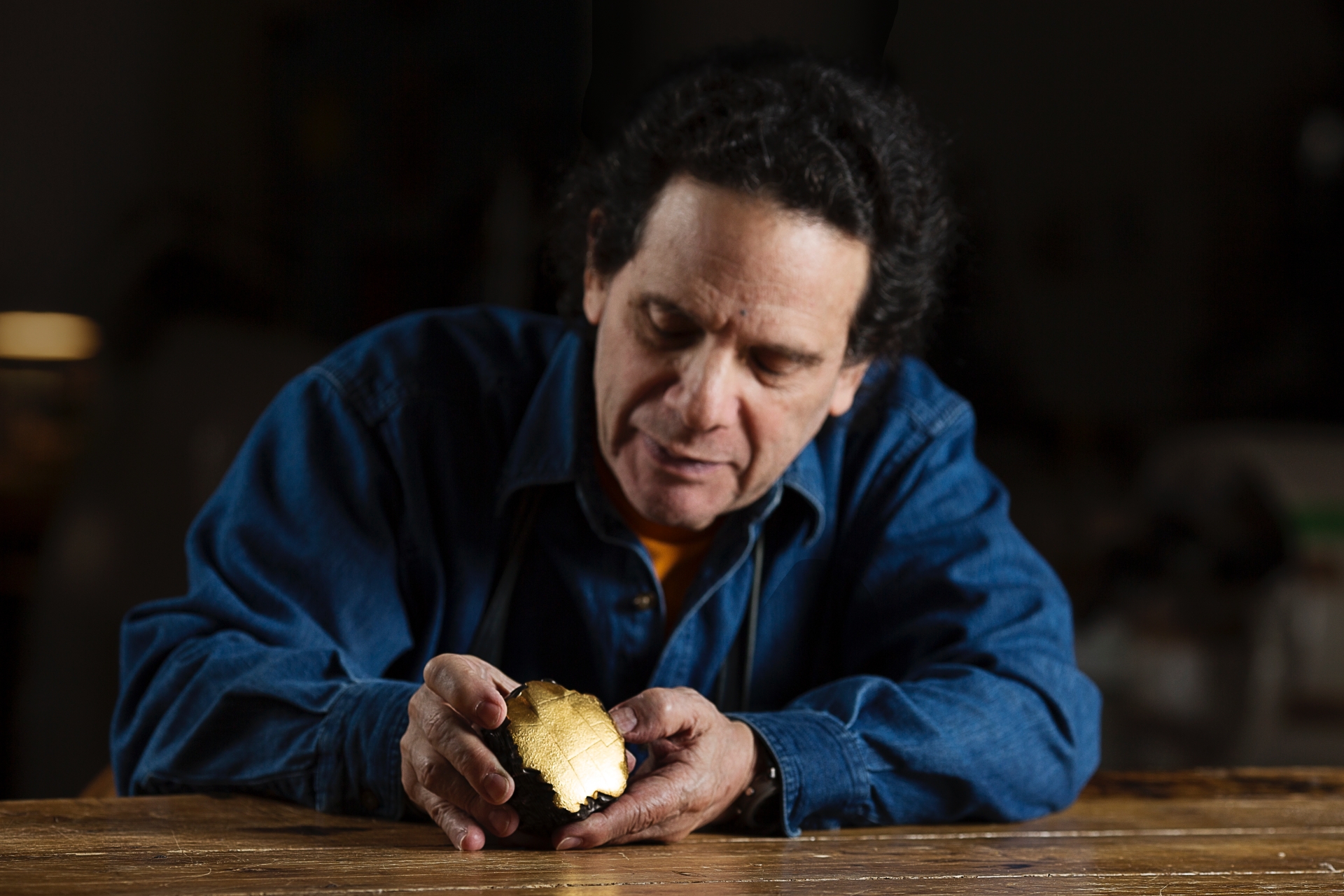 Philosophical or alchemical in nature, his thought process around metals brought him to confront three of them: gold, aluminum, and steel. The exhibition is organized around his experimentations. While he discovered ancient gold working techniques by his own means, his techniques for working aluminum and steel were experimental. Once considered precious, the metals had fallen out of favor in jewelry. Nothing could have pleased Daniel Brush more than to resurrect these forgotten metals and deploy them with technical asceticism, all the while continuing to explore and nourish his vision through a wide range of sources including medieval objects and armor, Japanese metalwork, and Napoleonic travel cases, among others.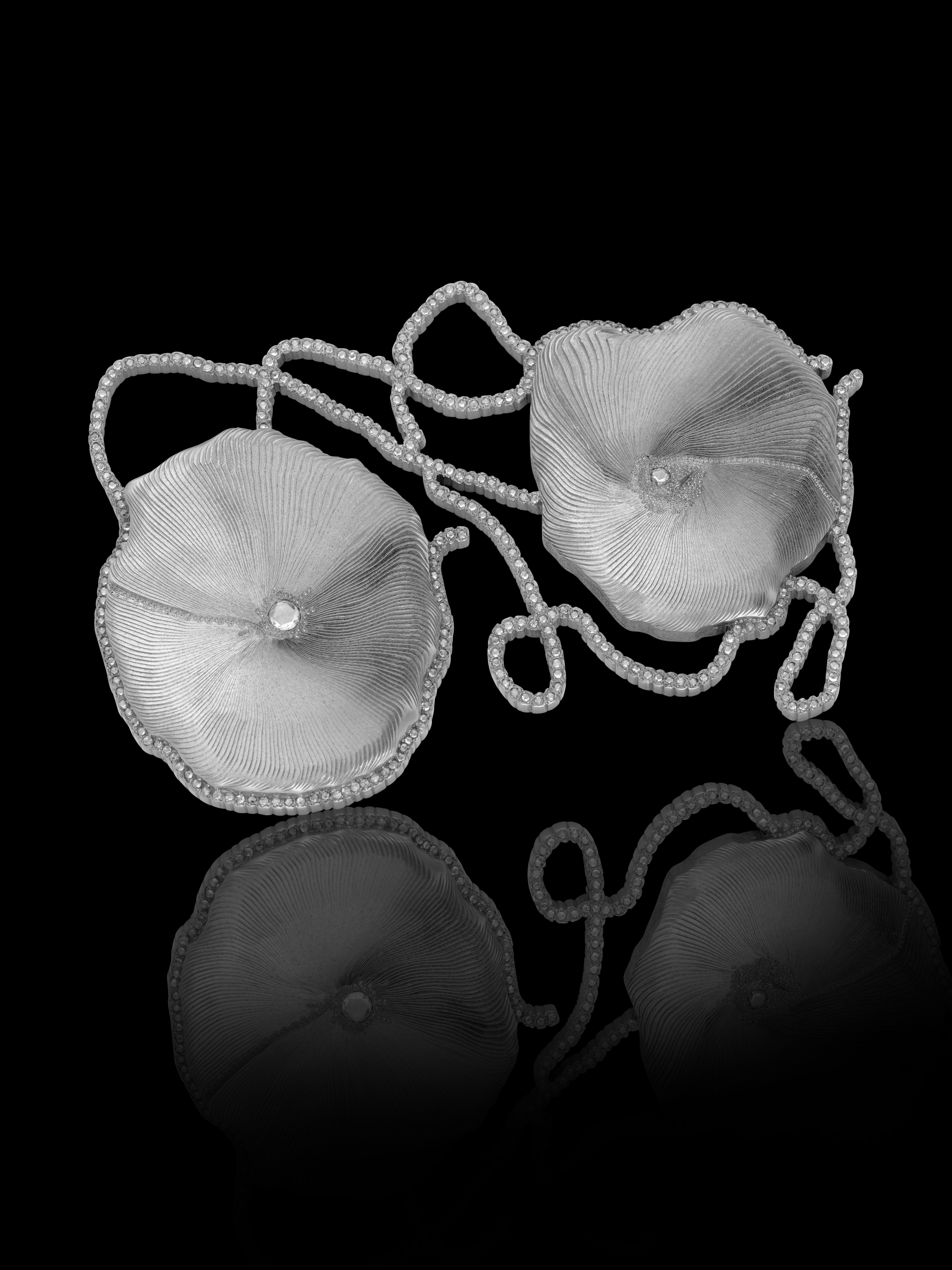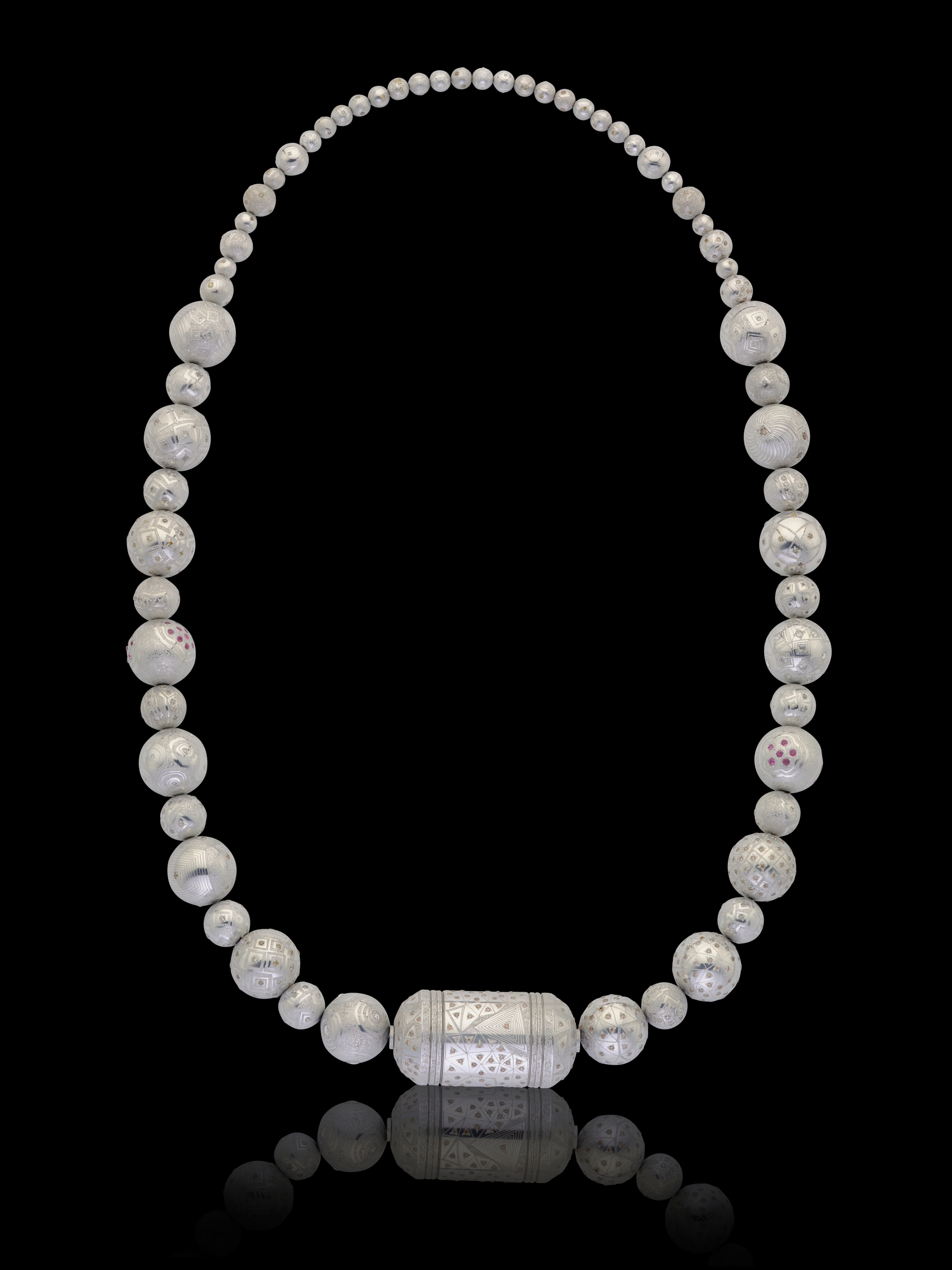 After exhibiting a wide selection of his cuffs and necklaces in its Paris space in 2017 in the first exhibition of the American artist's work ever to be organized in France and then in New York in 2018 - and republishing the artist's Necks for the occasion - L'ÉCOLE, School of Jewelry Arts is delighted to be presenting these pieces for the first time in Asia. The exhibition is part of a wider tribute celebrating an immense artist who recently passed away.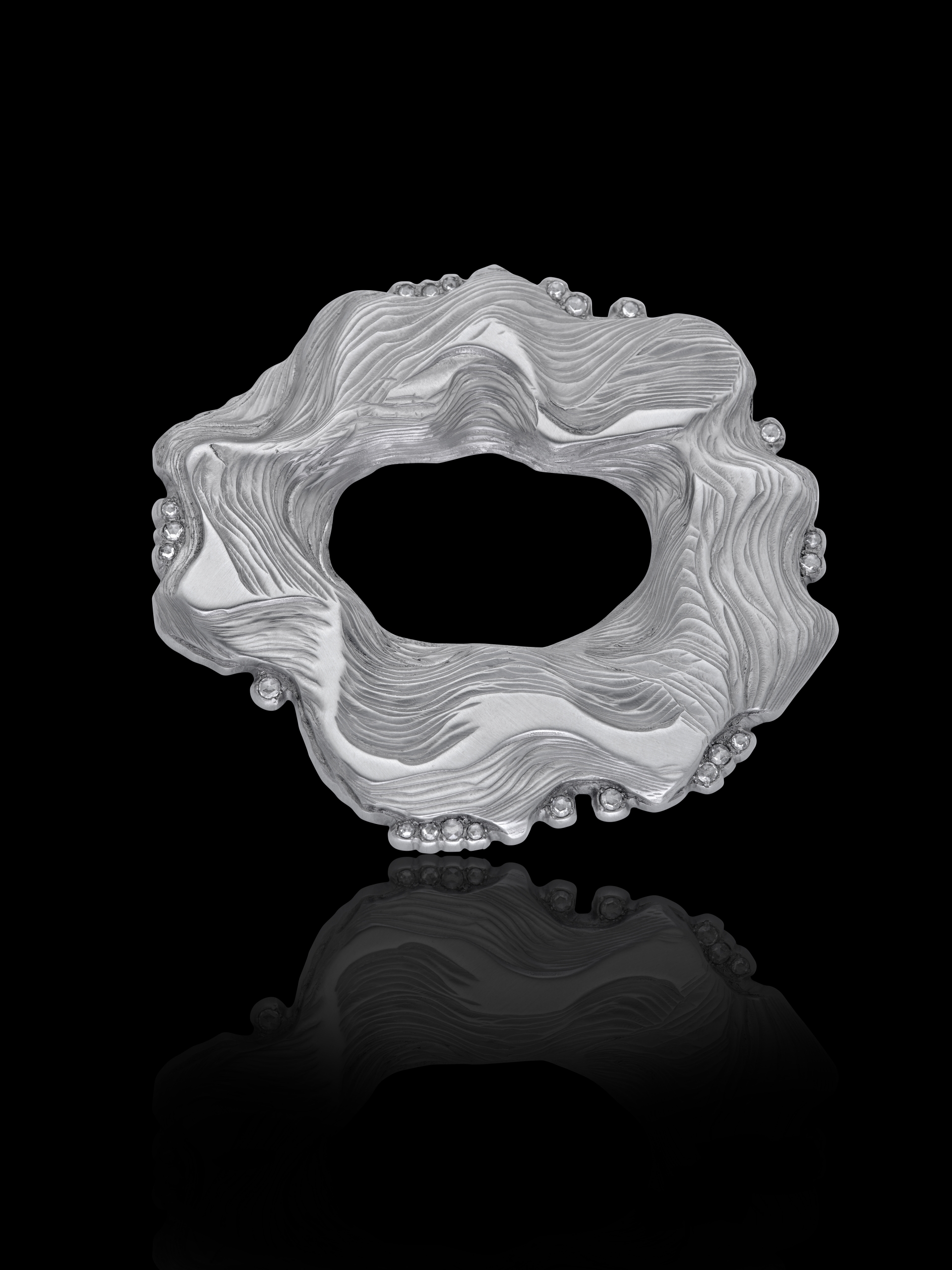 Founded in 2012 thanks to the support of Van Cleef & Arpels, L'ÉCOLE, School of Jewelry Arts invites the general public to discover the savoir-faire and history of jewelry and the universe of gemstones in a series of courses, workshops, talks, publications and exhibitions in Paris and around the globe. These exhibitions are an important component of L'ÉCOLE's mission of sharing the culture of jewelry with the widest audience possible, a mission that is also aligned with Daniel Brush's desire "to share, to learn, and to continue to seek," concludes Lise Macdonald, President of L'ÉCOLE, School of Jewelry Arts and Nicolas Bos, President & CEO of Van Cleef & Arpels.