Renowned British-Nigerian artist Yinka Shonibare CBE RA and project architect India Mahdavi have transformed the iconic London venue sketch with a new installation of artworks and interiors. Shonibare's artist-conceived vision for the Gallery restaurant is presented within a new sunshine-yellow setting designed by Mahdavi, marking a new culture-defining chapter for sketch in its 20th year. The acclaimed artist continues sketch's long standing and influential programme of artist restaurant collaborations that includes Turner Prize nominee David Shrigley and Turner Prize winner Martin Creed.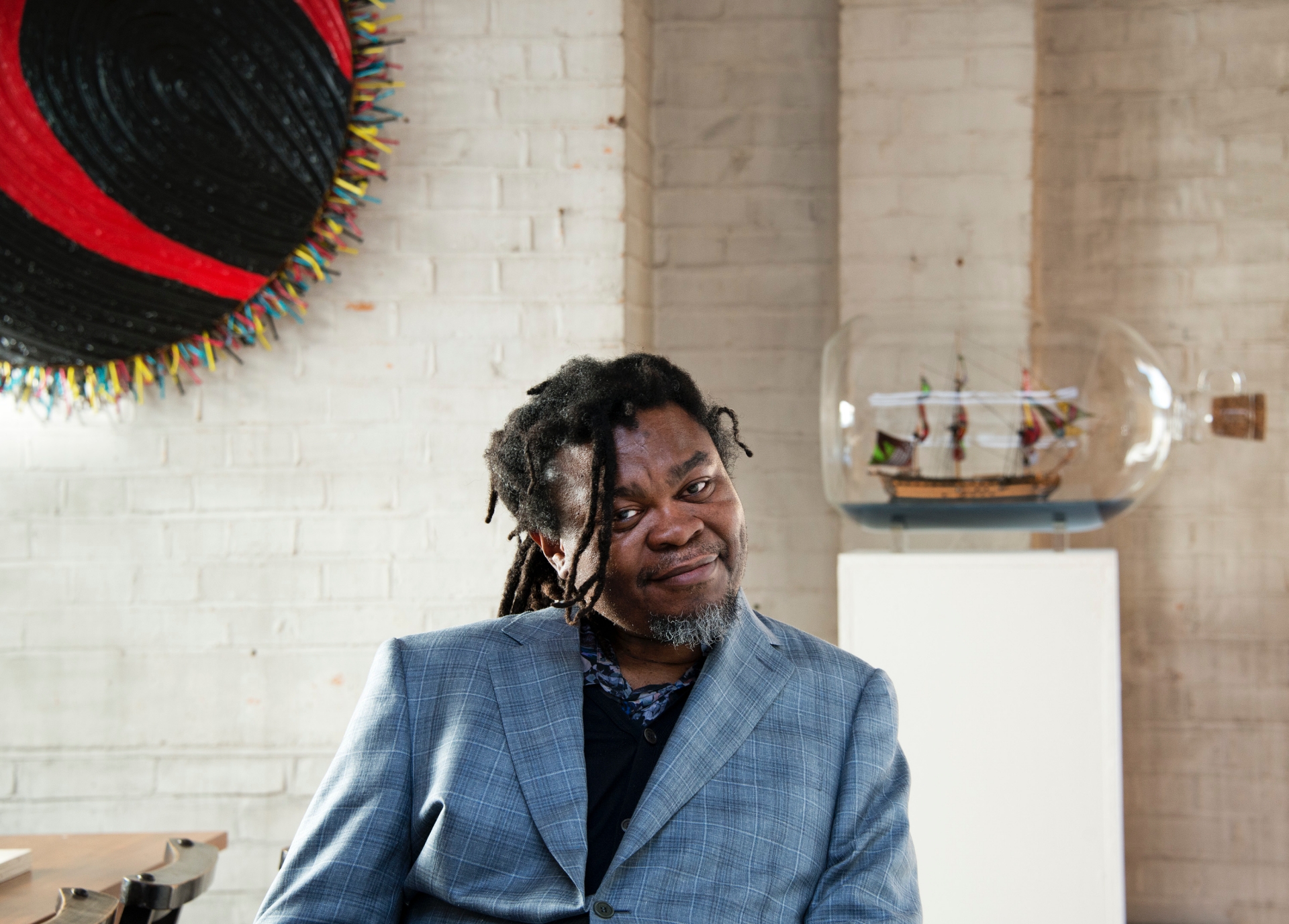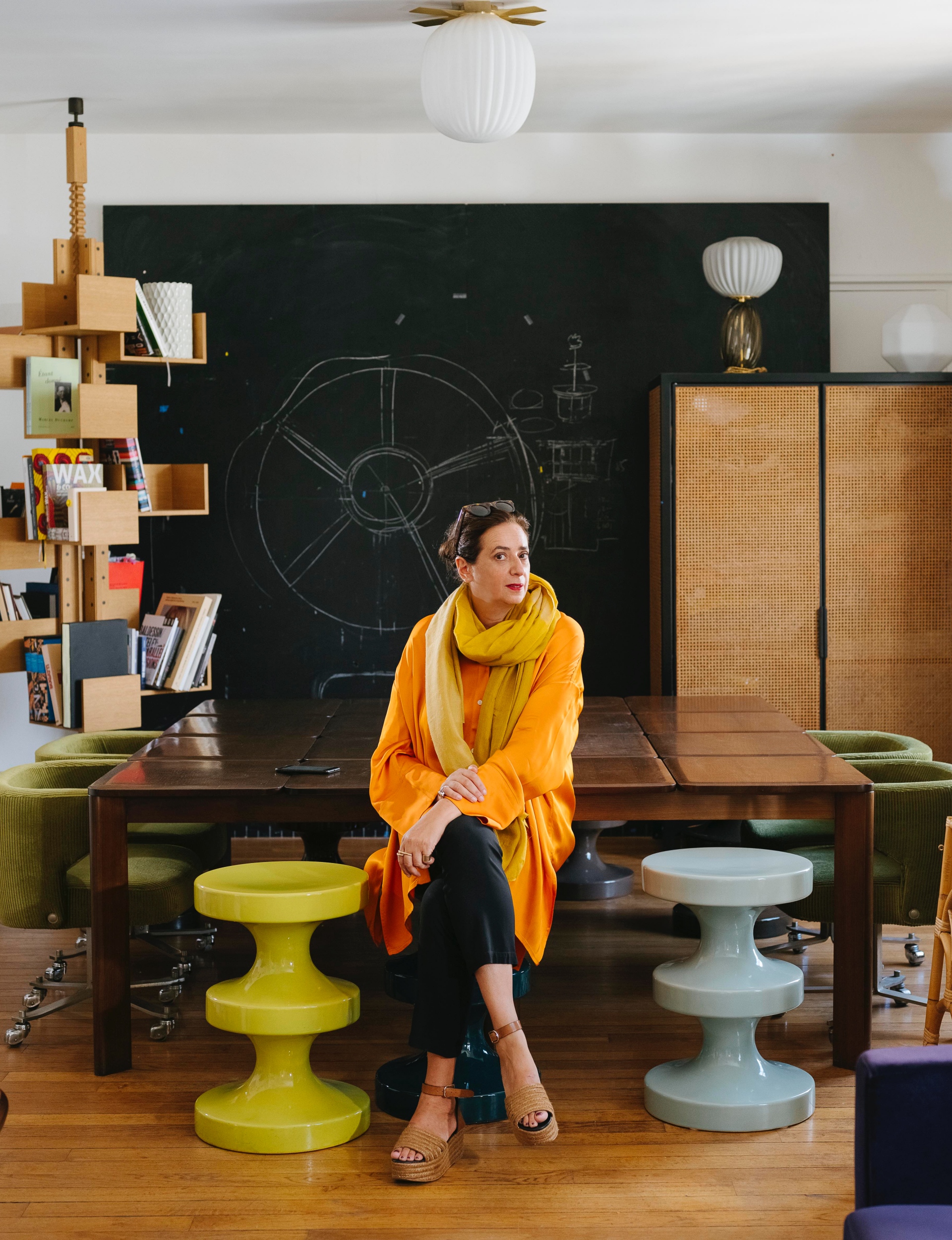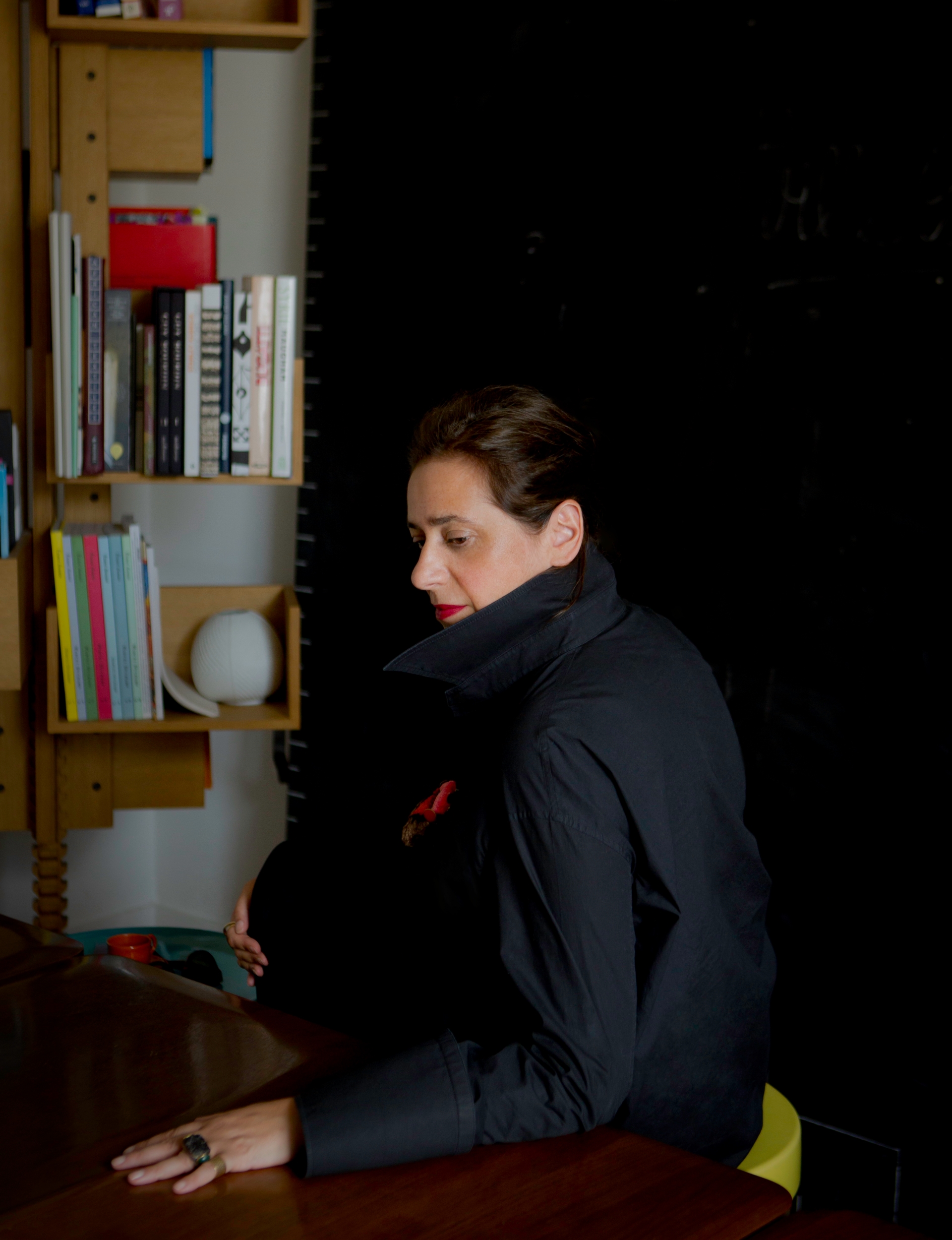 Shonibare has created 13 new site-specific works in his signature aesthetic that will reimagine sketch into a powerful celebration of African culture and its legacy. Titled 'Modern Magic', the installation will feature four hand-painted masks carved from wood and 9 framed quilts that replicate African masks found in Pablo Picasso's collection. Renowned for her expert use of colour, Mahdavi has chosen a copper skin for the walls along with solar yellow fabrics to complement sketch's latest commission.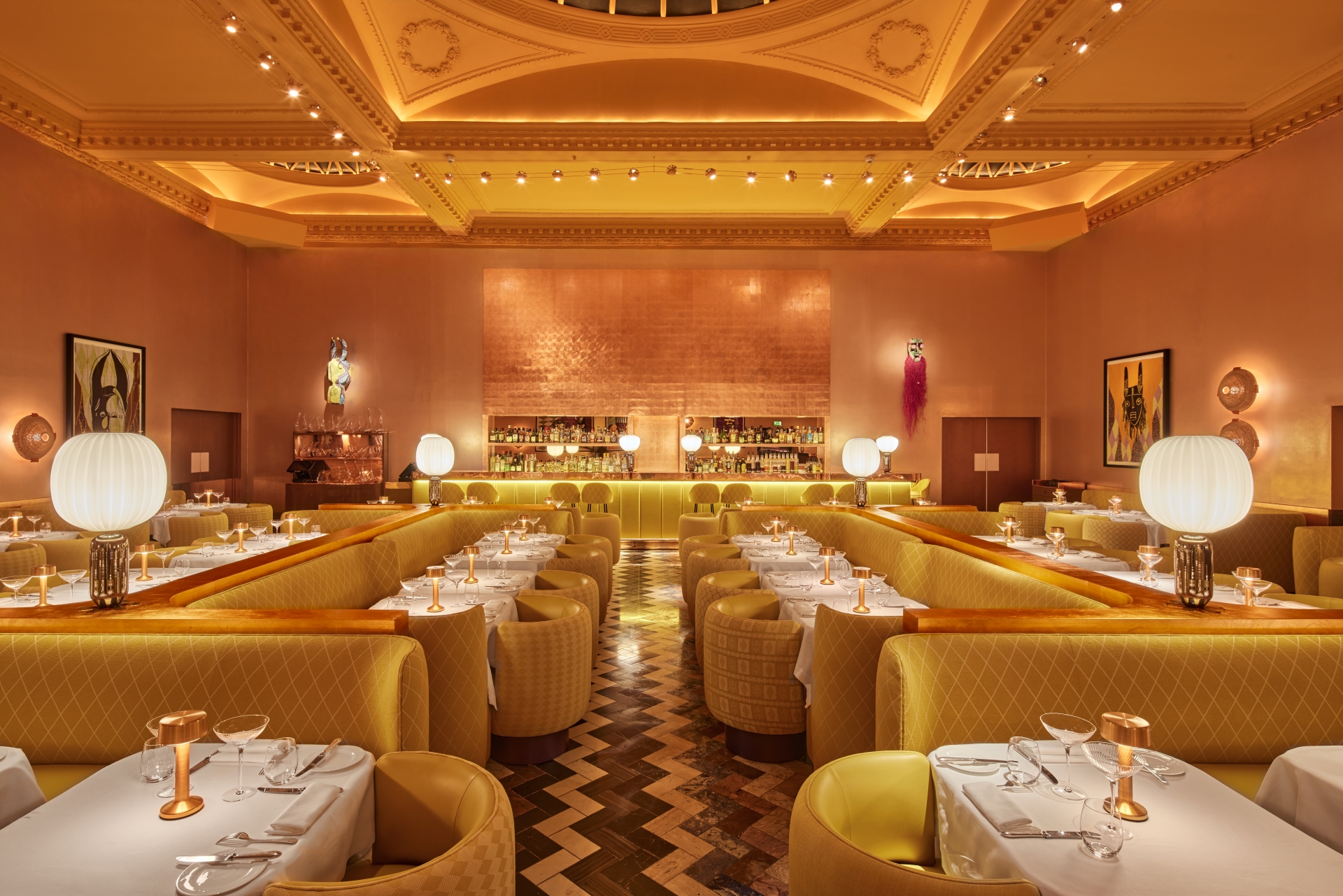 Using applique and embroidery techniques on richly dyed fabrics, Shonibare illuminates the influence of African traditions on European conceptions of our modern-day world. The masks that line the walls of the Gallery are replicas of those originally used by African peoples to conjure up new powers and realms, and Western modernist artists were inspired by the spiritual powers of these objects. Shonibare returns to this spiritual power to transform sketch into a 'third myth', that is a magical world in which cultural exchange can take place freely. The African spirit reimagines classical ideals, like the centaur, as humans and animal forms collide to disrupt order and hierarchy.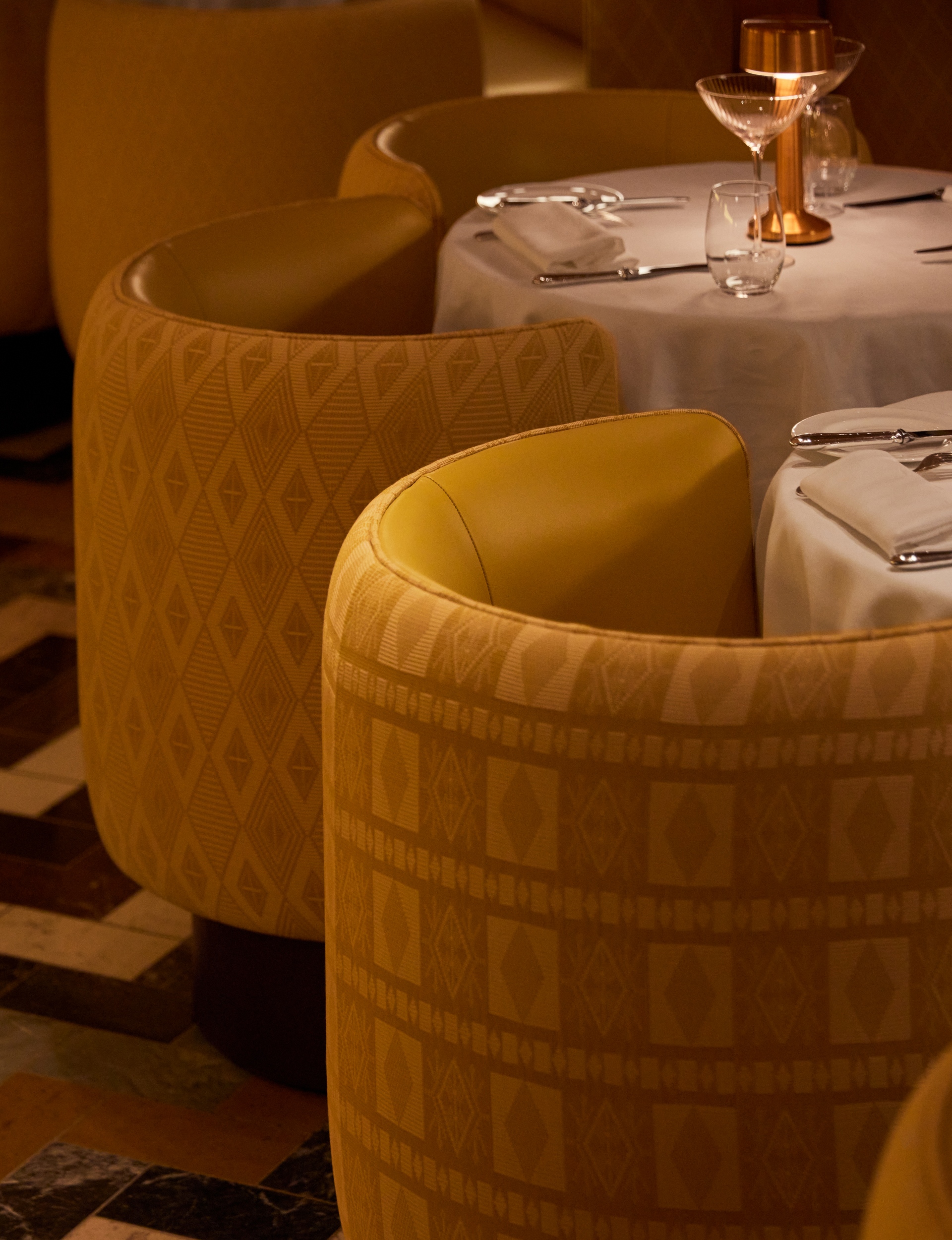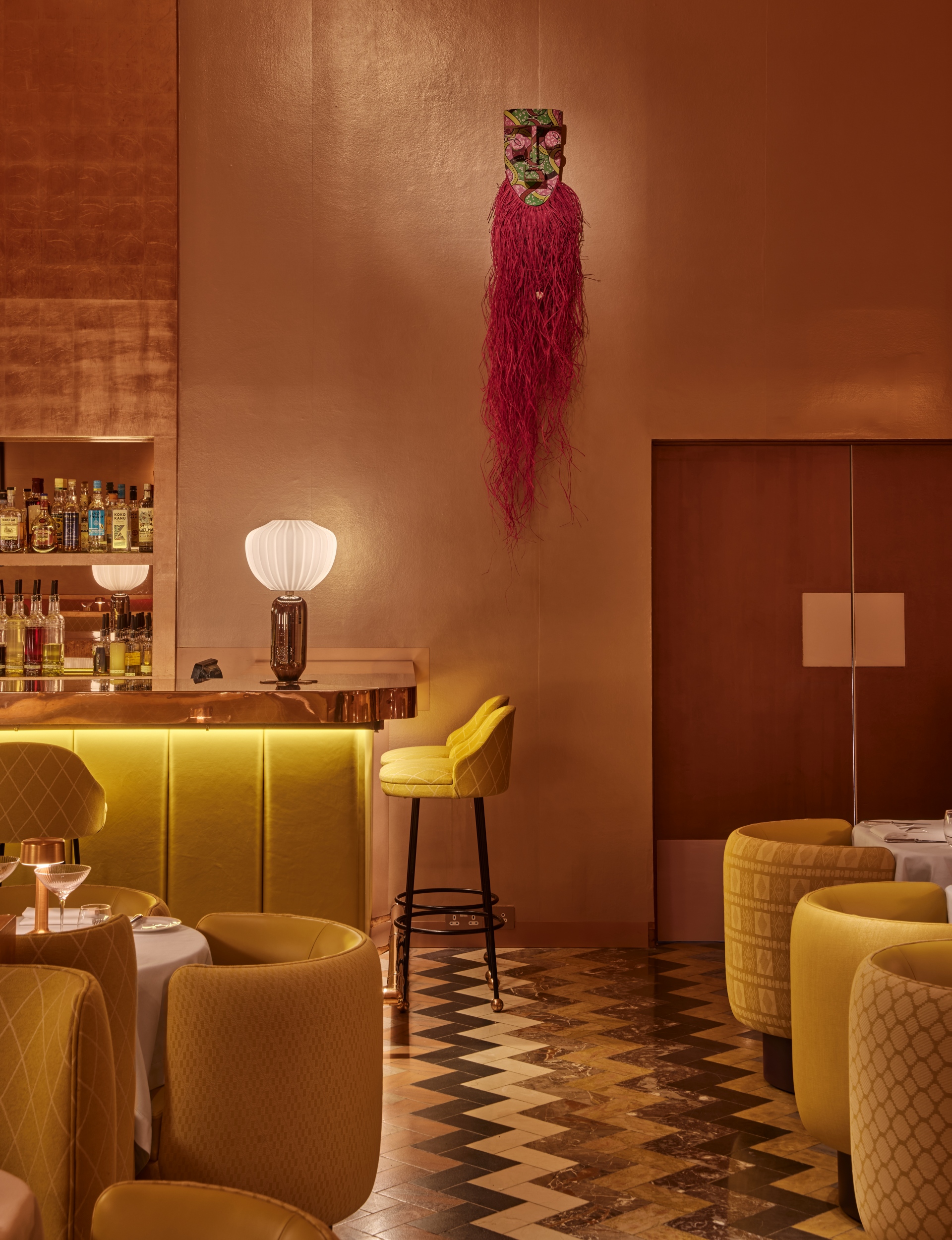 Shonibare's new artworks in his Dutch wax batik pattern will gaze upon diners seated within a copper-hued haven designed by Mahdavi. The designer was invited by sketch founder Mourad Mazouz to return to the gallery and dress it in a new design as the restaurant bids farewell to its iconic pink aesthetic. The Gallery will be basked in golden light and will feature new custom-made banquets with a pared-back design in copper tones. These will stand alongside unique pieces designed by African craftspeople following Mahdavi's invitation, including Senegalese fabrics produced by famous textile designer Aissa Dione. Exclusive handmade wall lights have been designed by Inès Bressand, who works with weavers in Ghana. The ceiling will take on a Mandarine au Lait shade, a colour created by India referenced in her famous 'Flowers' colour range for Mériguet-Carrère, that towers above walls lined with copper de Gournay wallpaper. sketch will also display a replica model of the pink Gallery that has been specially created by India Mahdavi to eternalise the stature of the unforgettable design.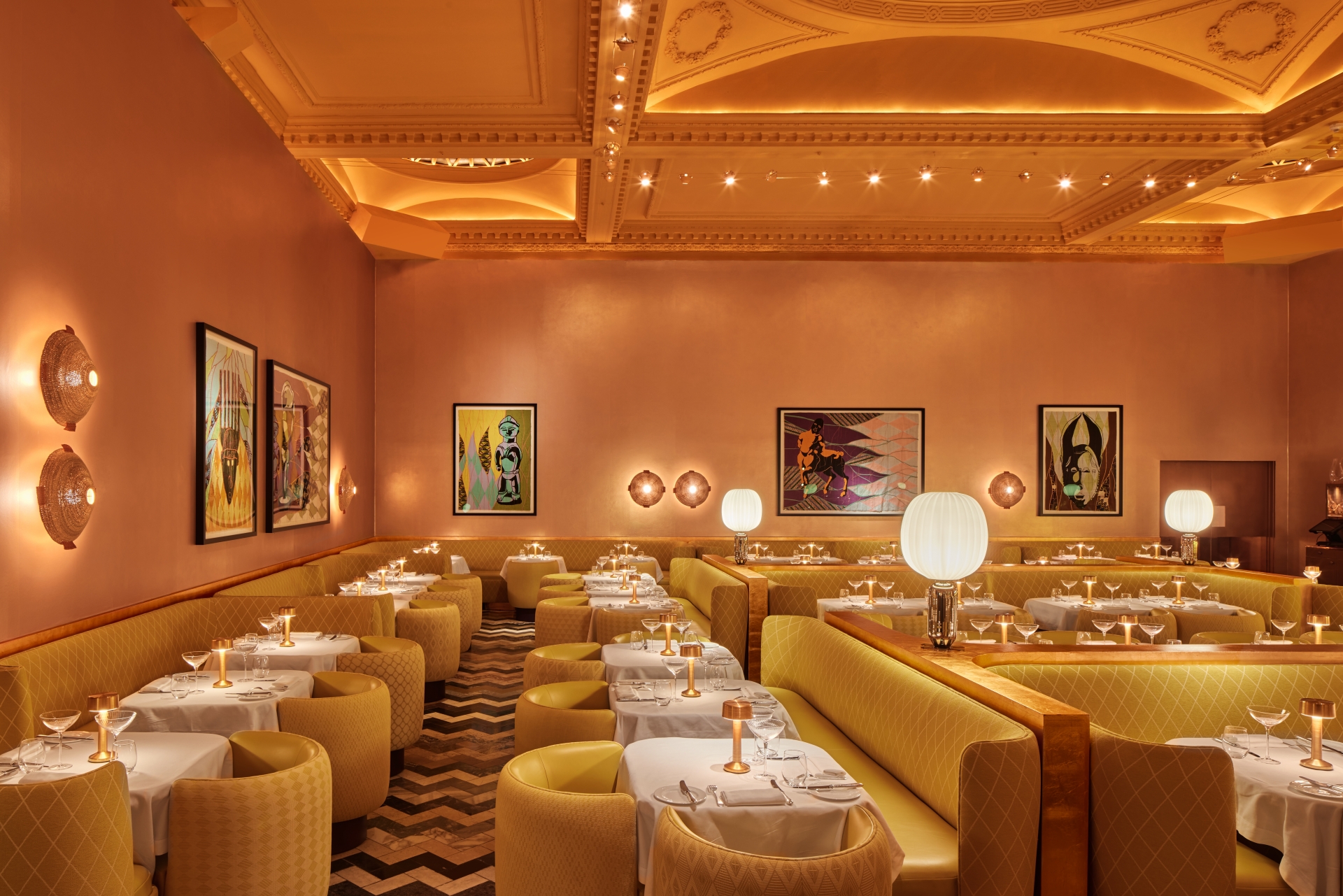 Shonibare comments: "After Matisse showed Picasso African art for the first time, it changed the history of modern art. Picasso was interested in appropriating from another culture, and I also appropriate from European ethnic art. Cultural appropriation can be a two-way street. This collaboration with sketch has given me an opportunity to expand my creative process - creating a different environment to encounter and experience my art in a fun and relaxing setting."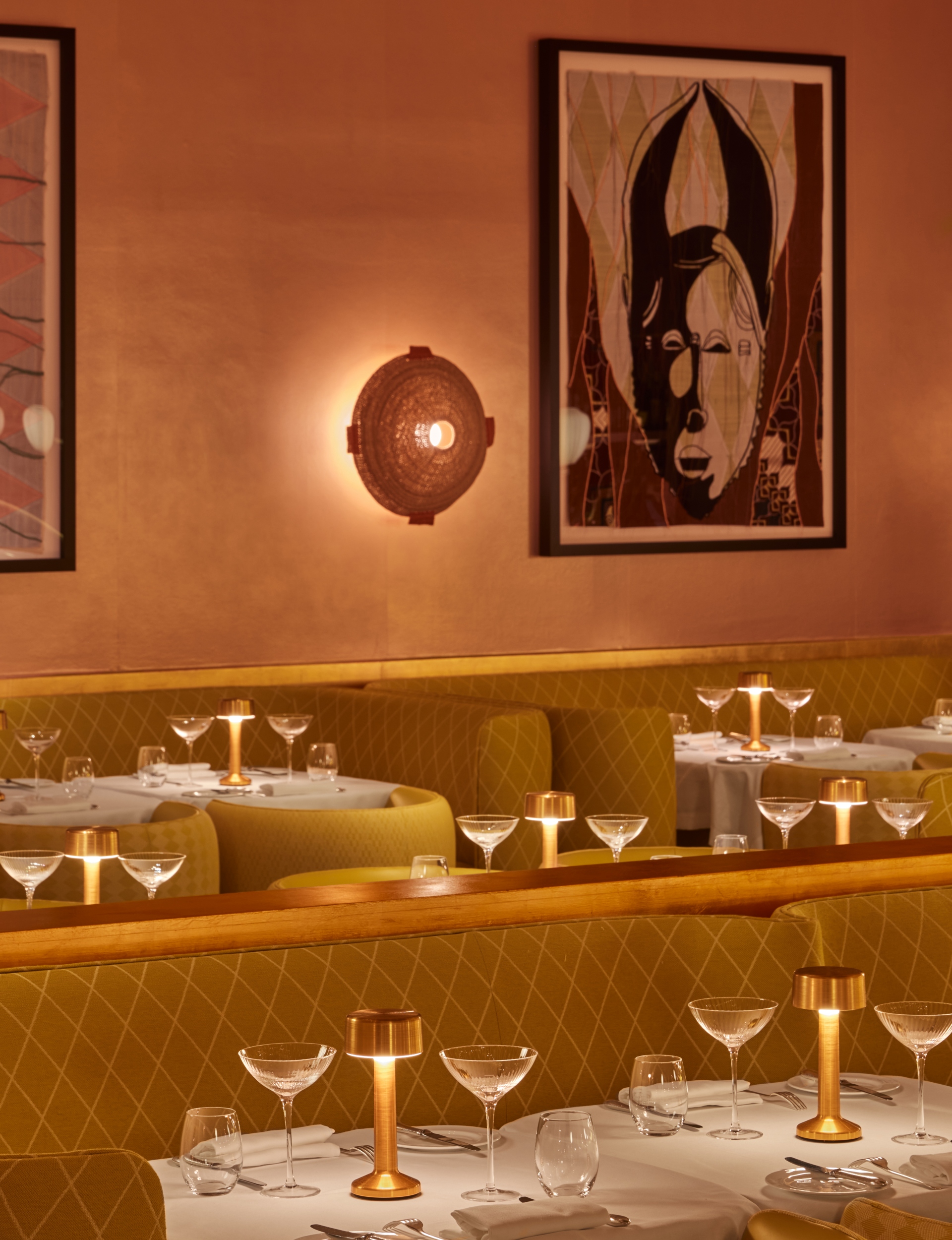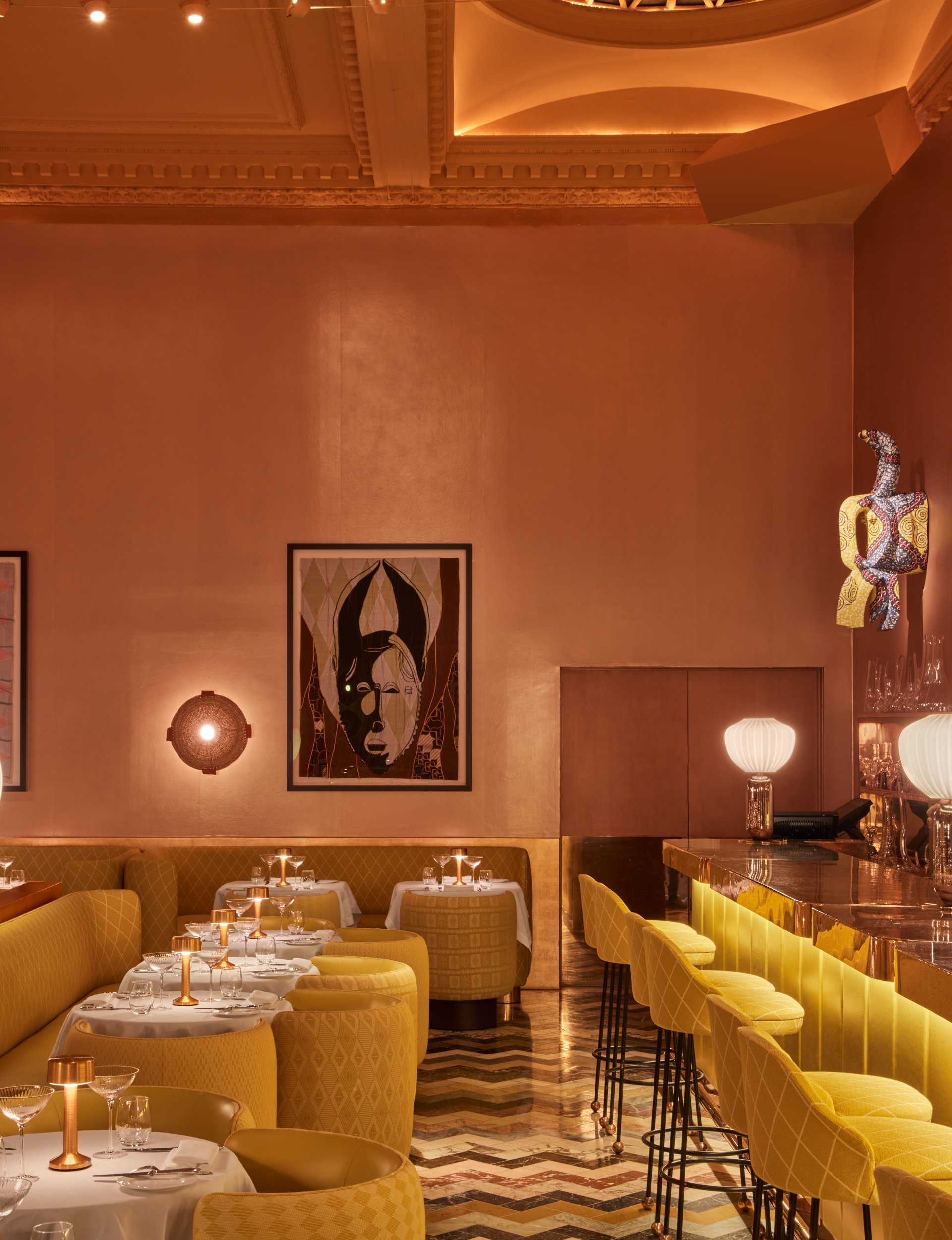 Mahdavi, the project architect explains: "The Gallery at sketch has been linked to the colour pink for such a long time that it was very challenging for me to overcome this success. Yinka's artwork was a real inspiration and enticed me to work differently in this new version of the Gallery. Now textures will transcend colours with metallic copper wallpaper, Aissa Dione's textured fabric and Inès Bressand's woven wall-lights. These are elements that have allowed me to extend Yinka's artistic exploration of culture and identity and bring a warm feel of Africa to the space and furnishings"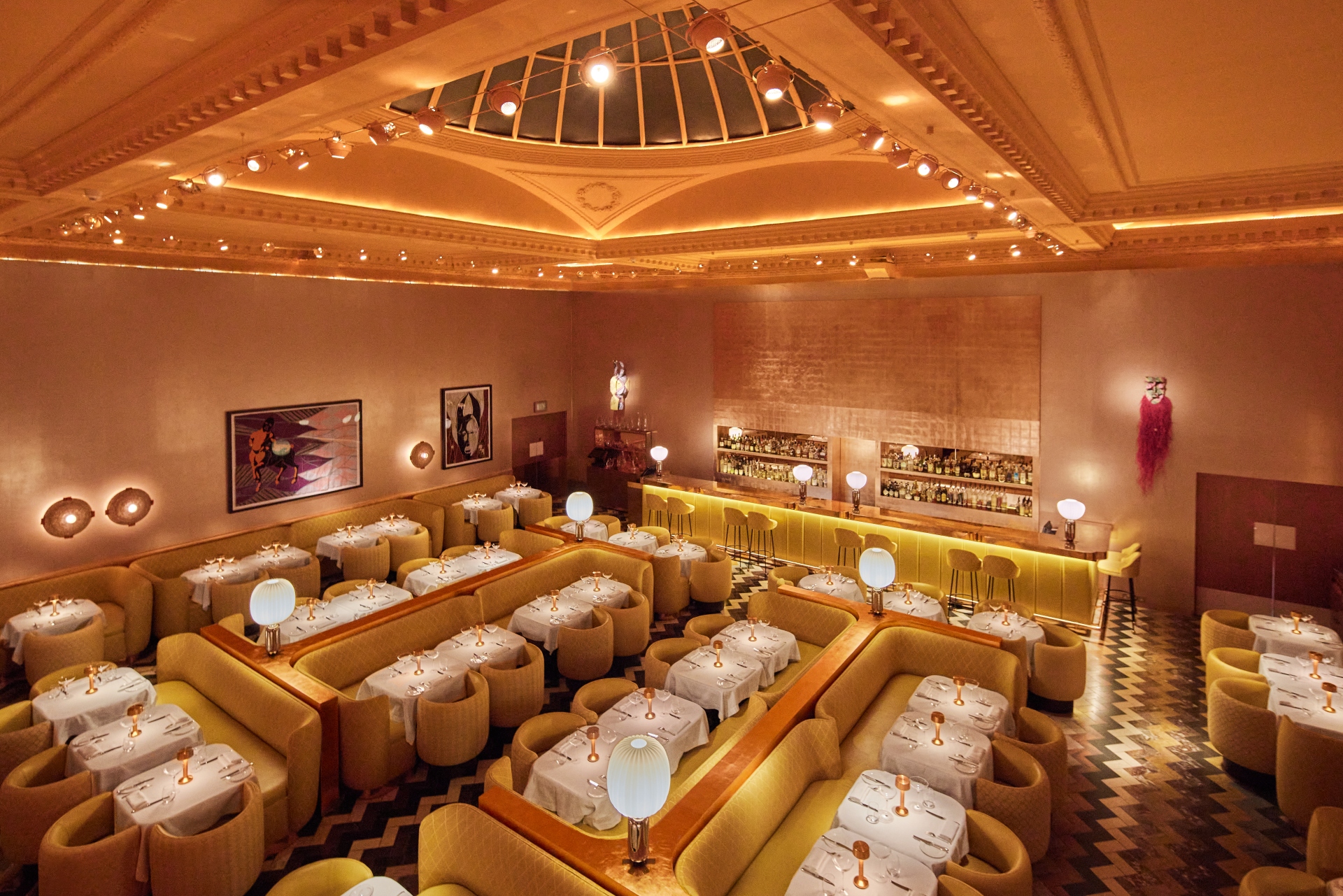 Continuing the tradition of sketch's artist-restaurant collaborations, MasterChef Pierre Gagnaire has created a dish in homage to the artist to be served in the Gallery. For Shonibare, Gagnaire débuts « Yinka Rice », a dish of West African Jollof rice scented with ginger and cumin, served with spicy tomato and soya sauce, roasted plantain. Bar Director Luca Fugazza has devised « Yinka Zobo », a cocktail of dark rum plantation, pineapple liqueur, lime juice, honey syrup, ginger beer and Zobo mix, that is made from the hibiscus flower which Shonibare recalls from his childhood.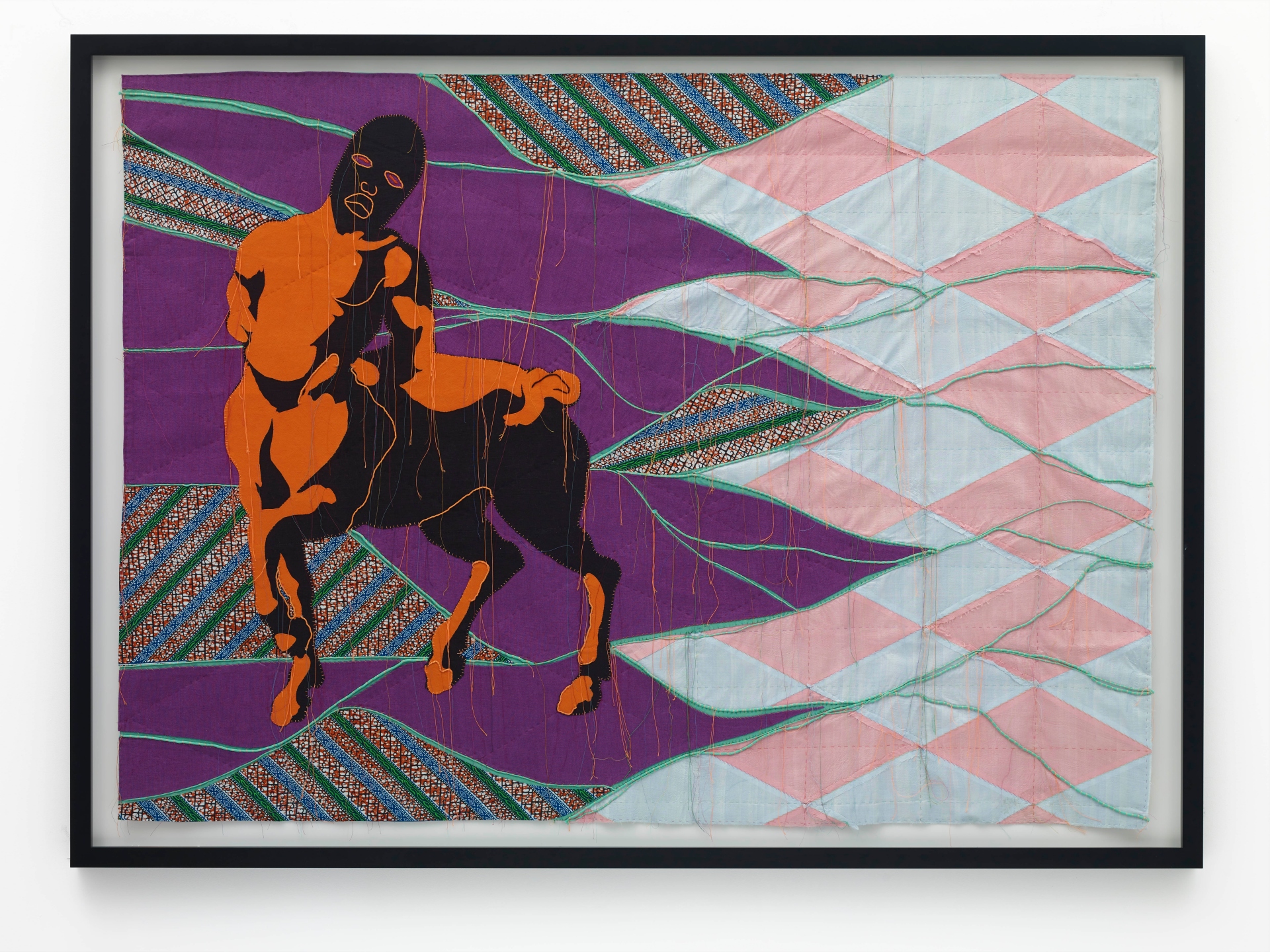 Bespoke uniforms for the Gallery's staff by French designer Sonia Taouhid will also respond to the sunny redesign. These will include a romantic dress bearing Taouhid's signature frills, akin to Calla Lilies, in violet streaked with golden yarn in a nod to the golden surroundings. sketch will soon debut new ceramic tableware designed by Shonibare and manufactured by British heritage brand Caverswall to serve its world- renowned afternoon tea and dinner seven days a week. Mourad Mazouz, proprietor of sketch says: "I was very afraid to change the pink room as David Shrigley is a part of sketch. Then I was introduced to Yinka Shonibare, and I thought, my God, the master himself wants to work with sketch. It was like I was dreaming. Yinka's work is so powerful, intelligent, and mythical, and I am so pleased to share it with sketch's visitors from all over the world."