Shanghai-based design company X+Living's architectural design team work at the cutting edge of art, fashion, and business. Their work is distinctive, inventive, experiential and utterly memorable. Exploring interior design as an architect, founder, and CEO, Li Xiang has created many commercial, cultural, retail, and hotel projects that have received international recognition through international awards.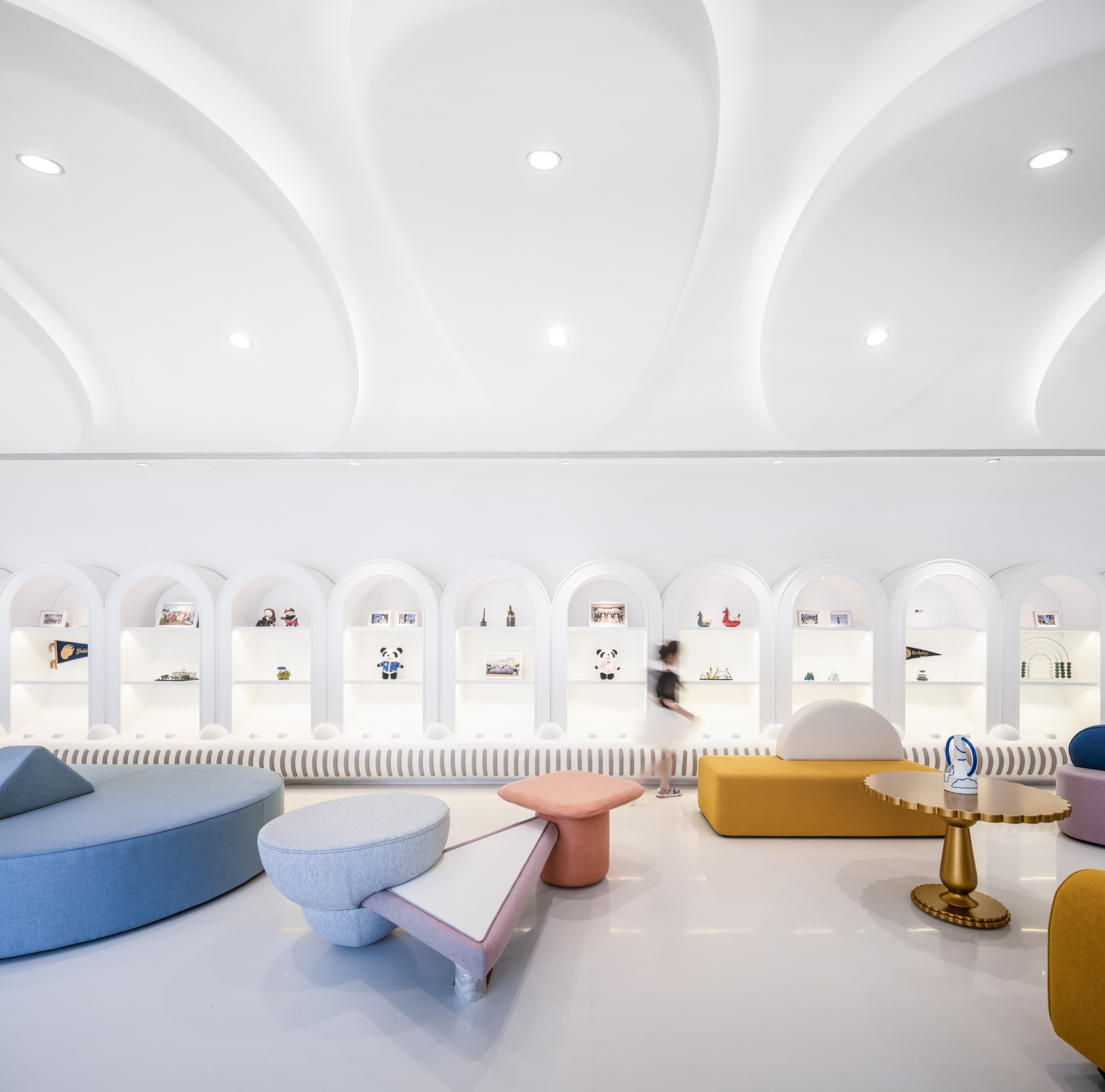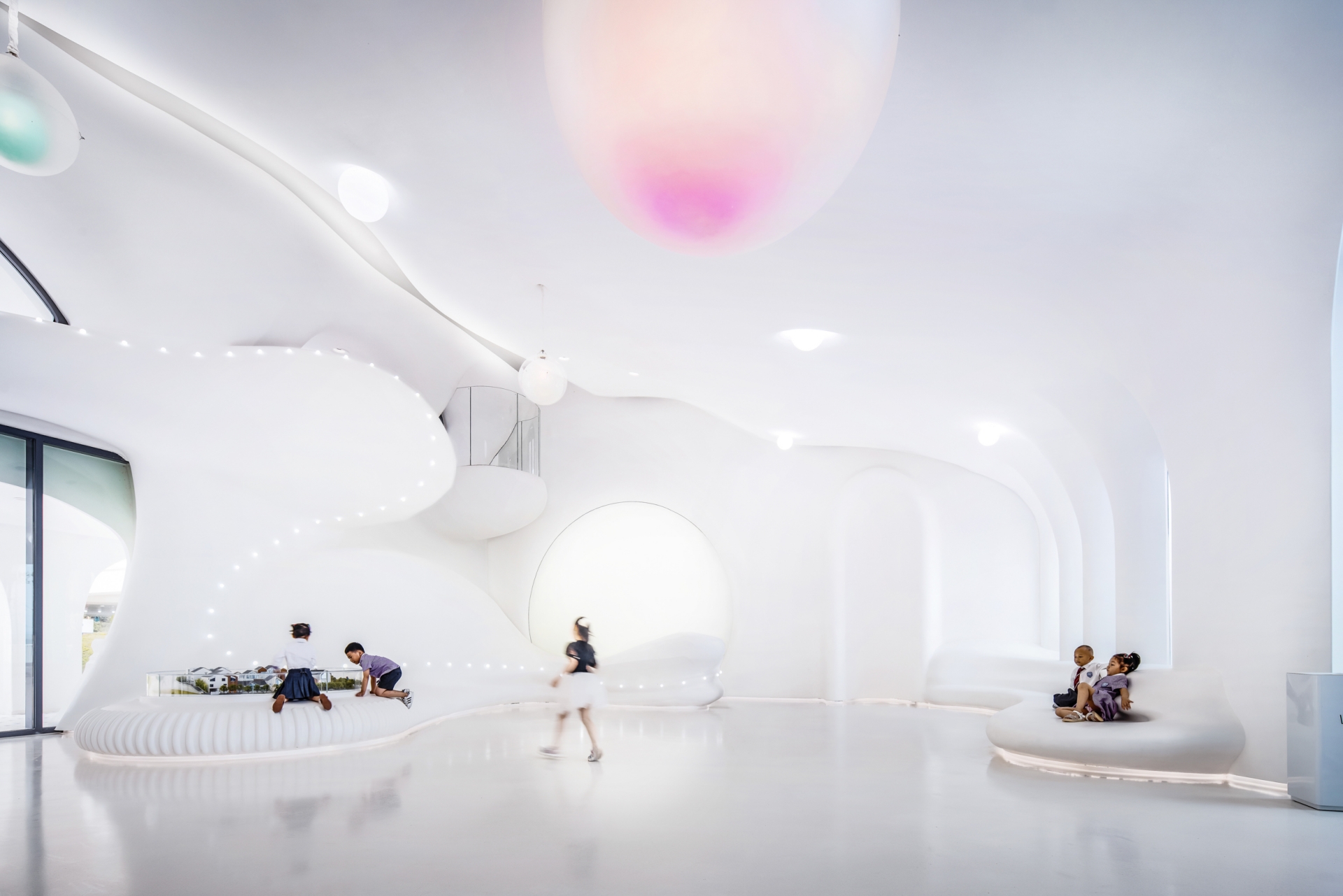 Having created several landmark parent-child spaces in China to date, X+Living has incorporated their experience into this Huzhou project that spans 12,800m². The Zi Ling Changxing Kindergarten is a full-time private kindergarten under the auspices of the Zi Ling Education Group that upholds the idea of returning education to its essence and strives to design and build spaces for children to grow independently and freely. X+Living has taken the design concepts of "moving the universe into the kindergarten" and "knowing by seeing", bringing "the sanctity of education to life in a dreamy space".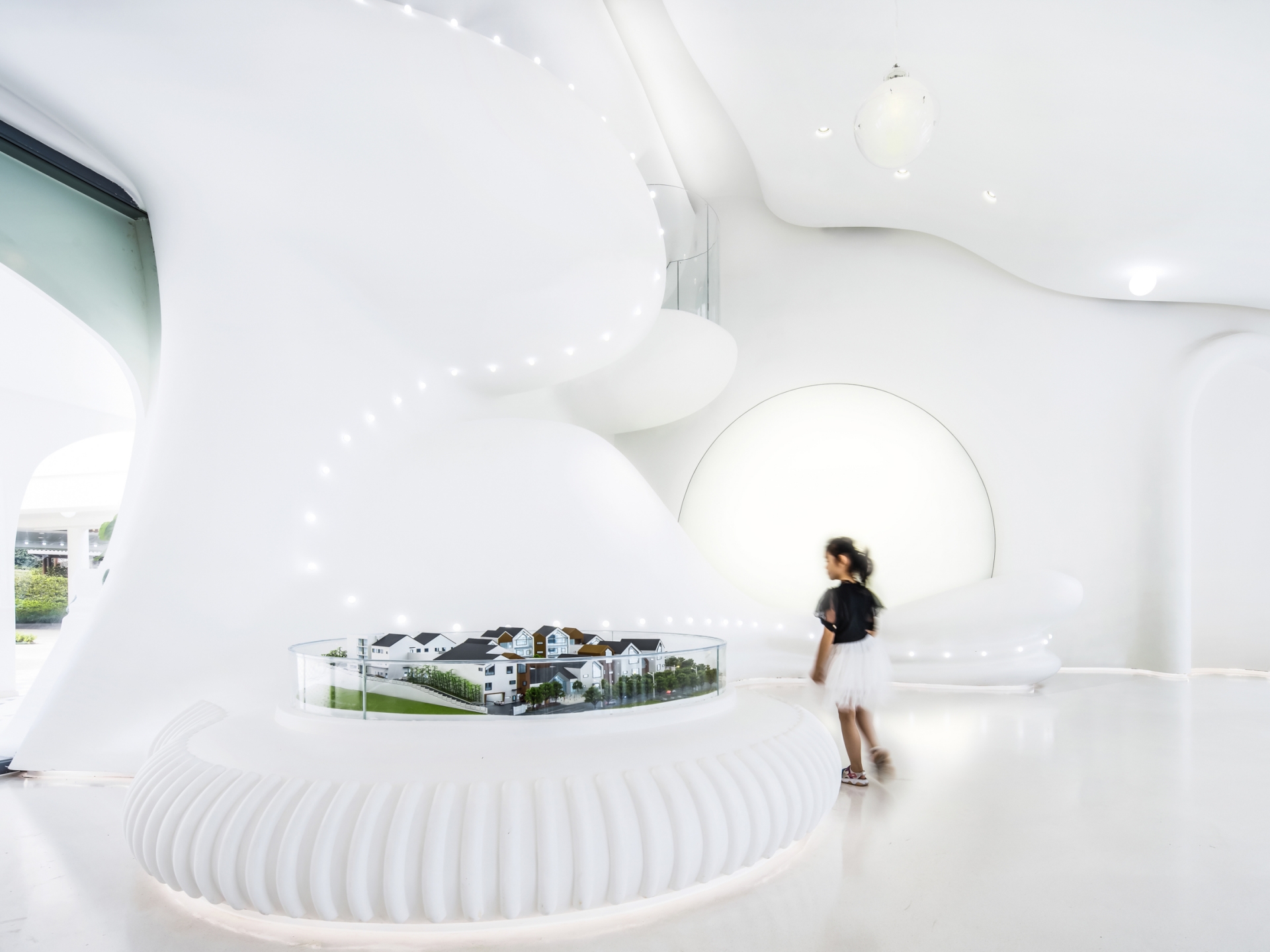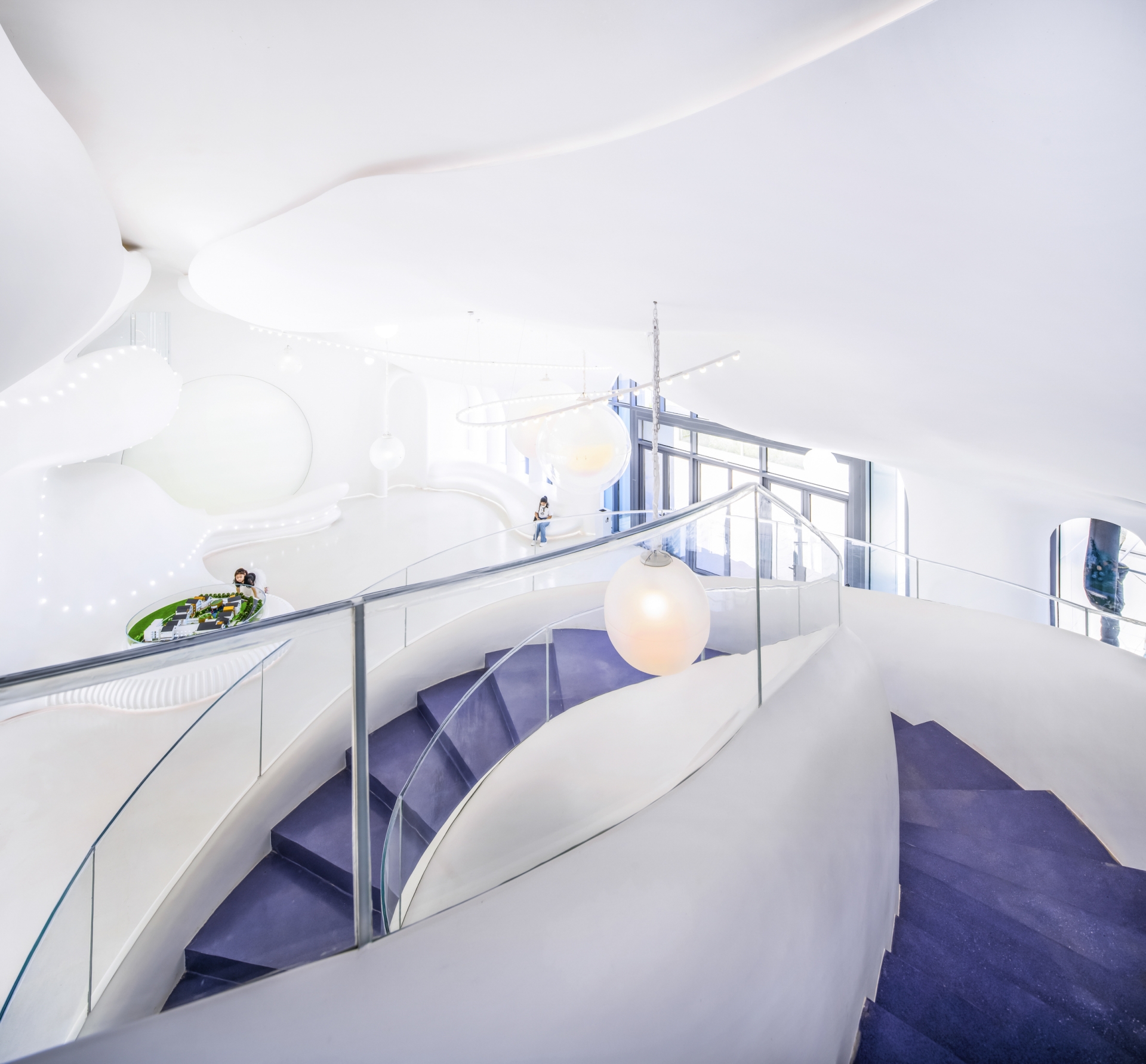 "Knowing by seeing" takes genesis in the lobby, where a macroscopic universe with a customised galaxy light stripe surrounding six starlike sphere lamps engulf the children in the mysteries of astronomy, created to allow the students to grasp the vastness of the universe and to awaken and nurture their curiosity.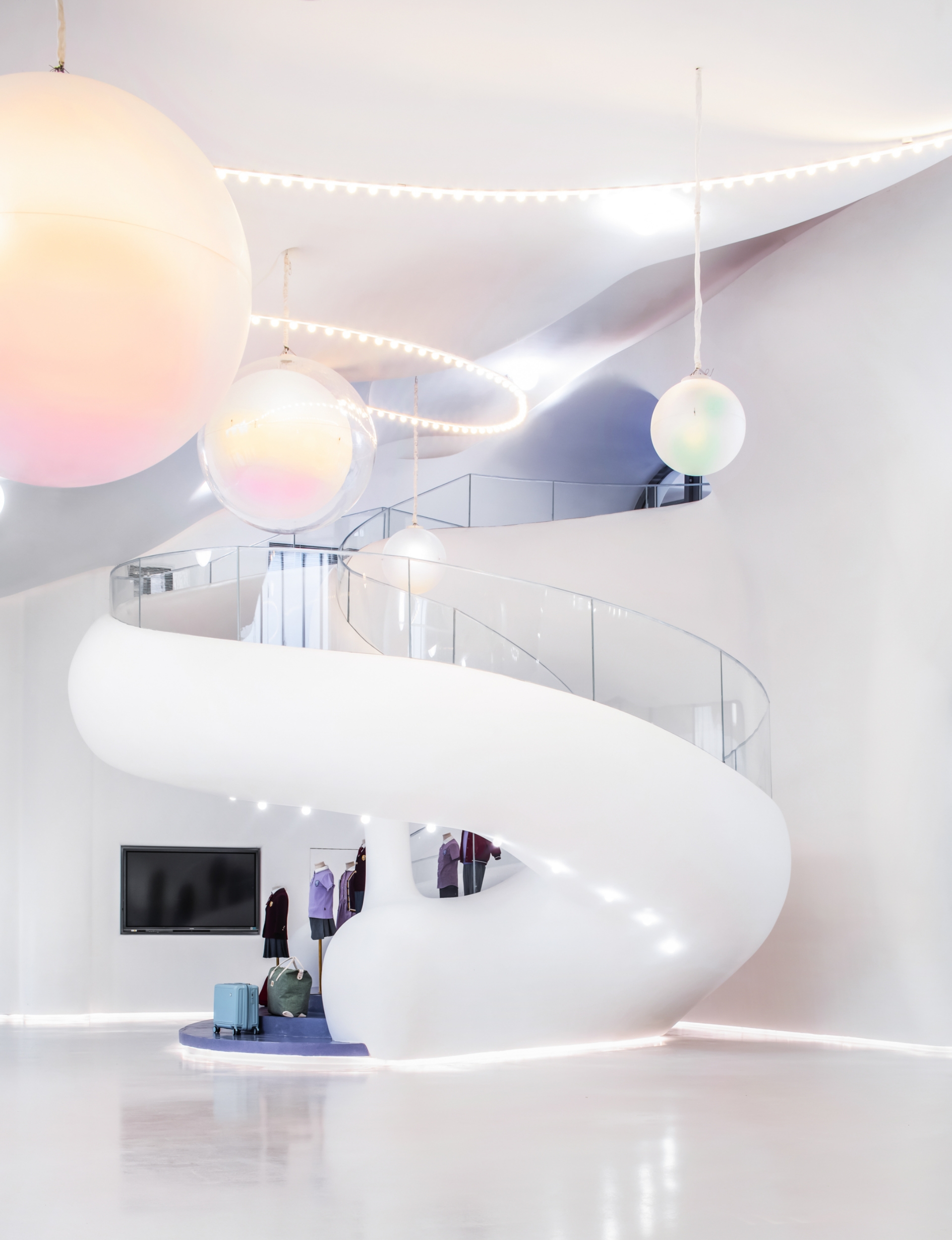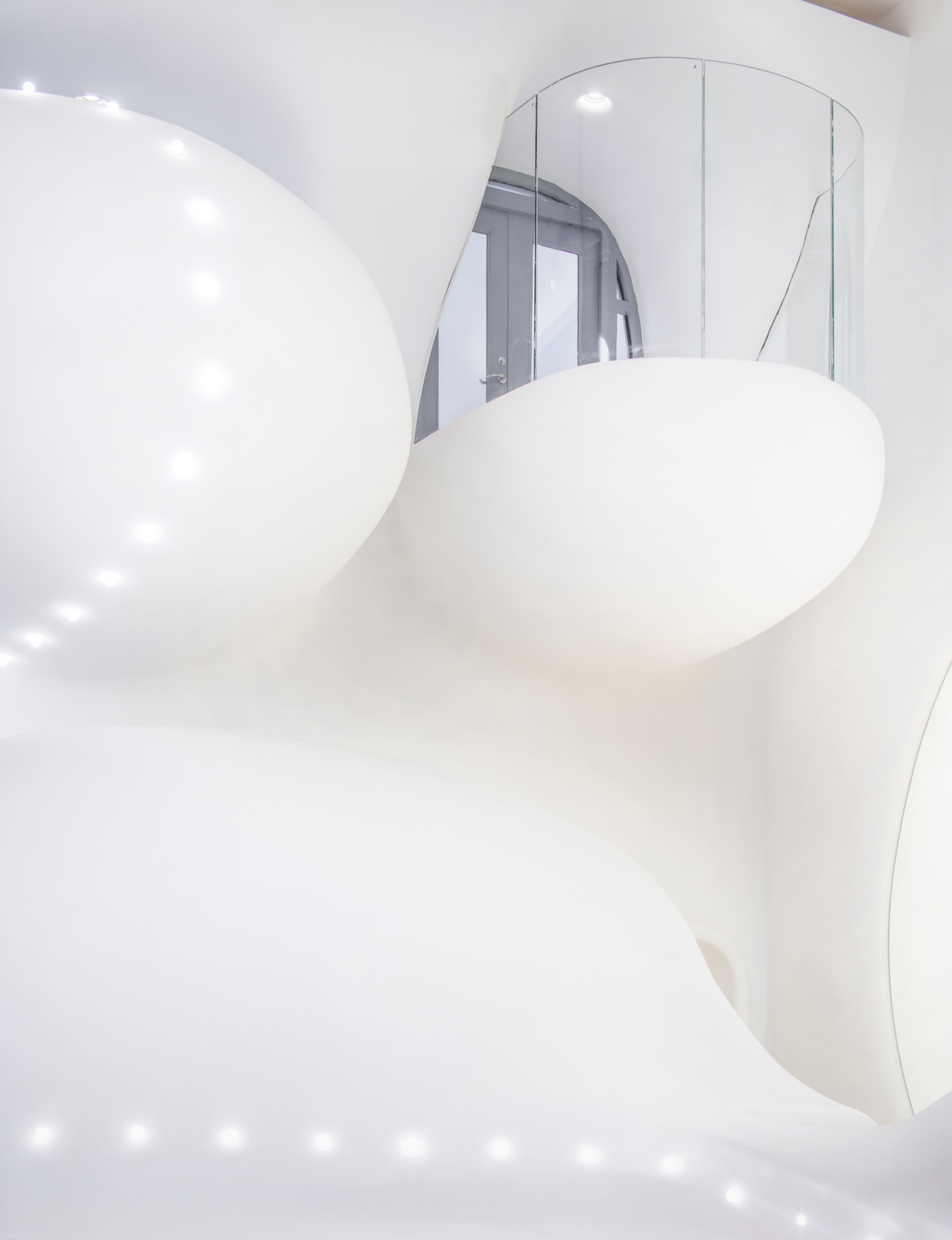 The fantastically fluid space is fun, tactile and joyous. White classrooms with soft macaroon colours have a sleeping area at the side of the classroom and a whimsical jigsaw puzzle divide. The ceiling and floors resemble soft and puffy clouds, while the skirtings, also cloud-shaped, form soft seating for parents and children. Li has designed the classrooms as art galleries, cultural centres, and science and technology museums to inspire different disciplines of cognitive understanding.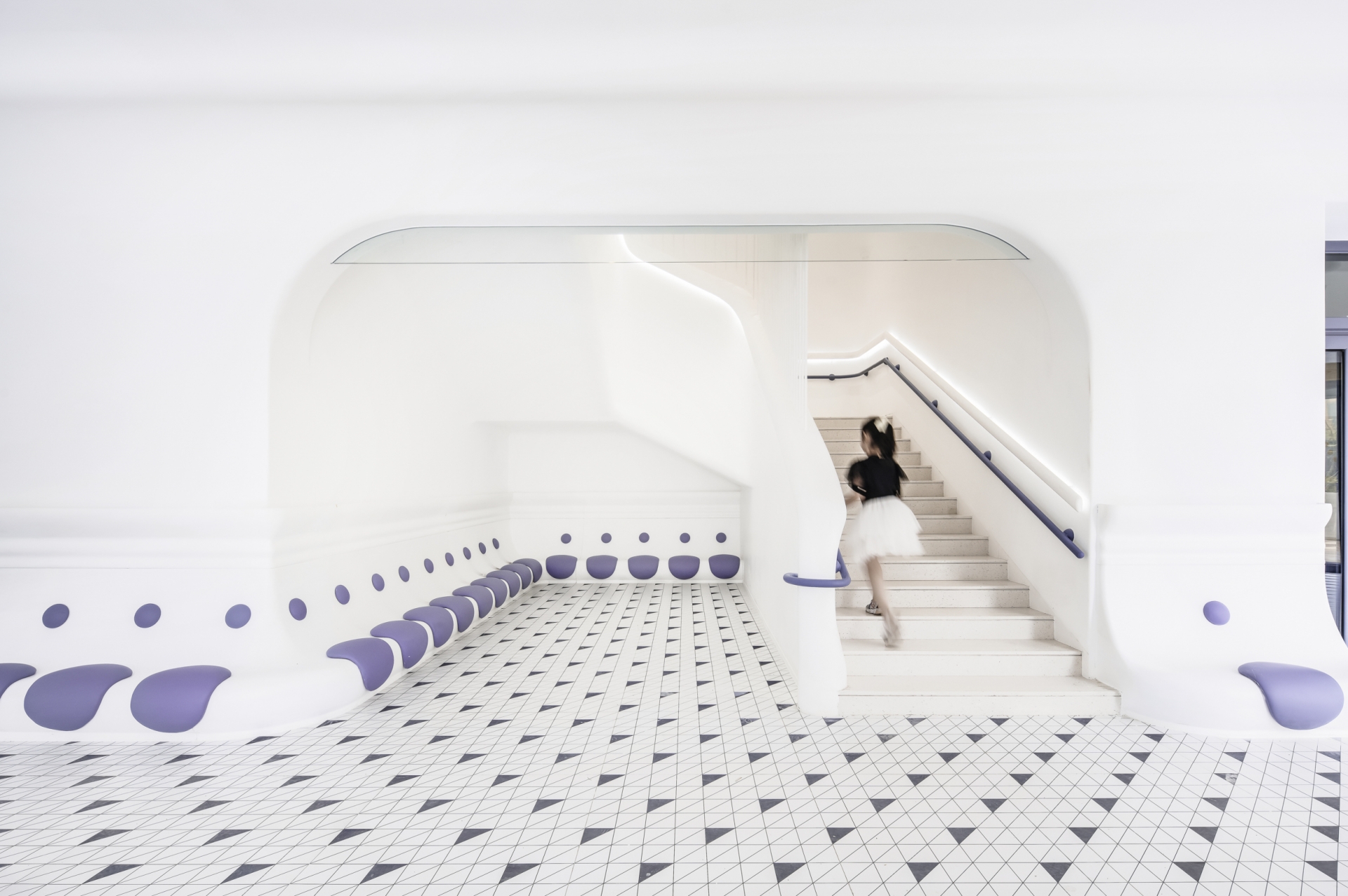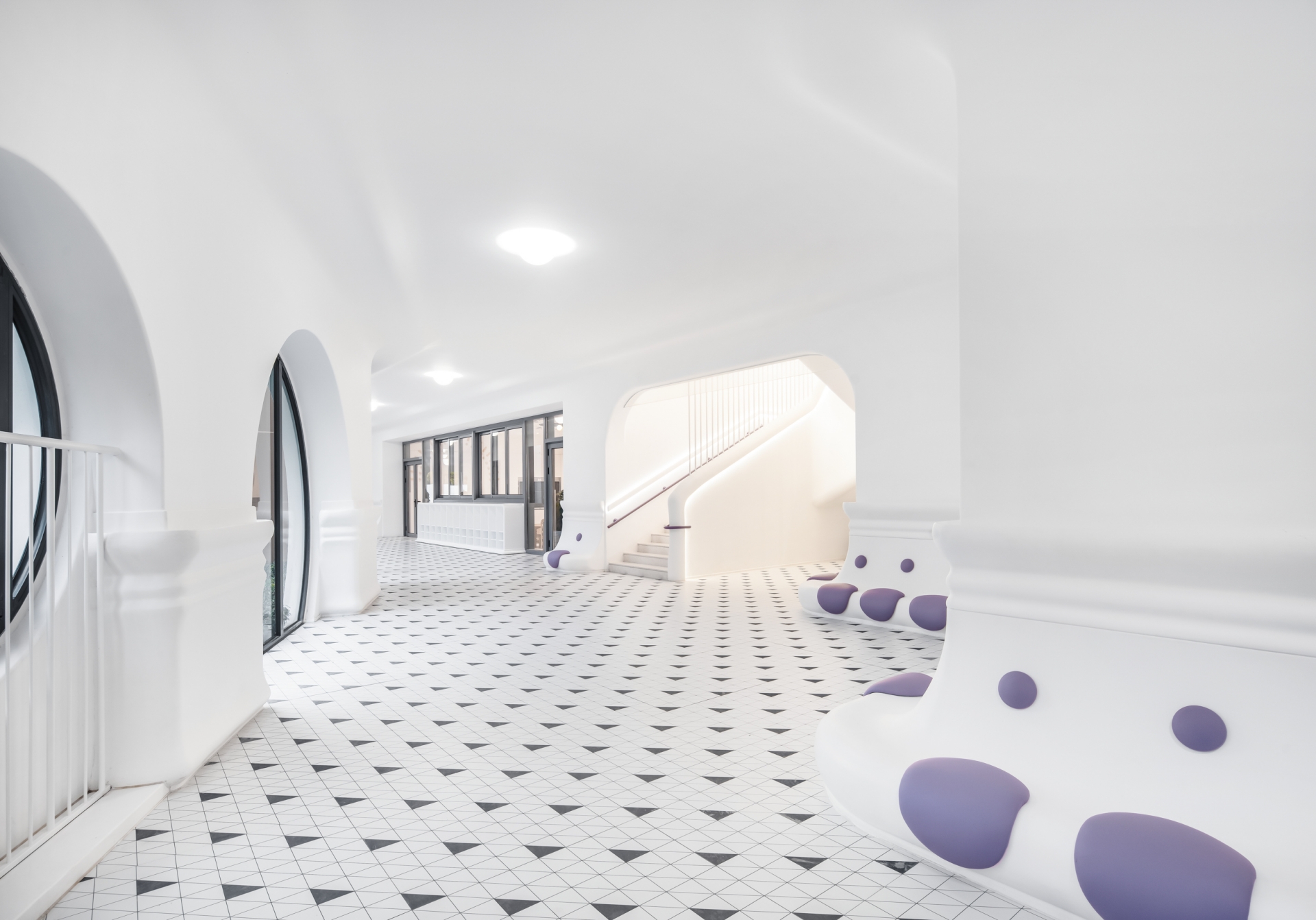 Meanwhile, the walls are left white to display the children's work. The reading room has different heights and divisions, offering varied reading experiences while the sports room coloured in a sunny yellow energises the spirits. All cabinets and steps are covered with soft artificial leather to prevent injuries during exercise and daily activity. The beautiful colour coded auditorium has lines of gradient pastel seats like half-opened macarons, cocooned in a cloud of white, and a soaring spherical ceiling.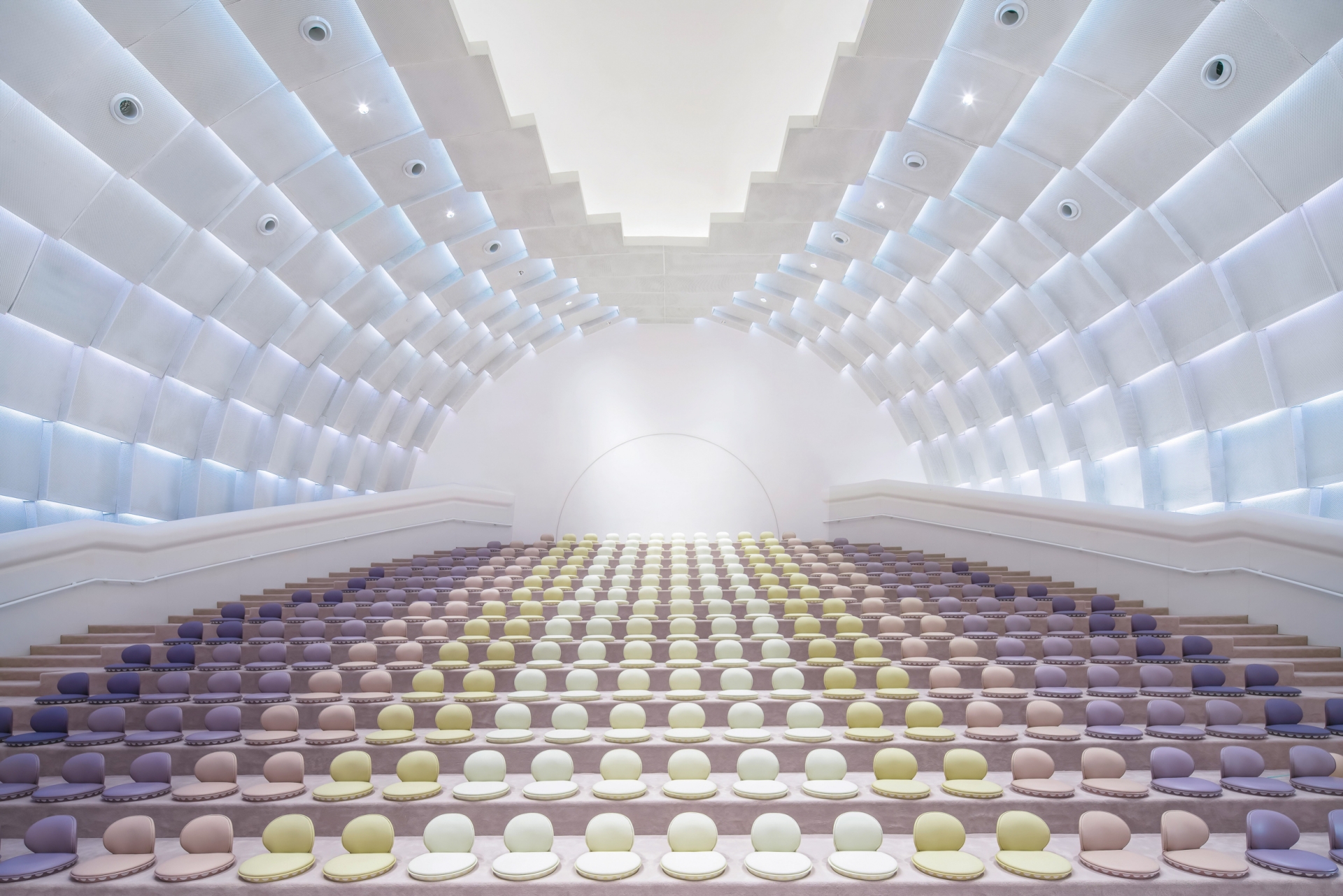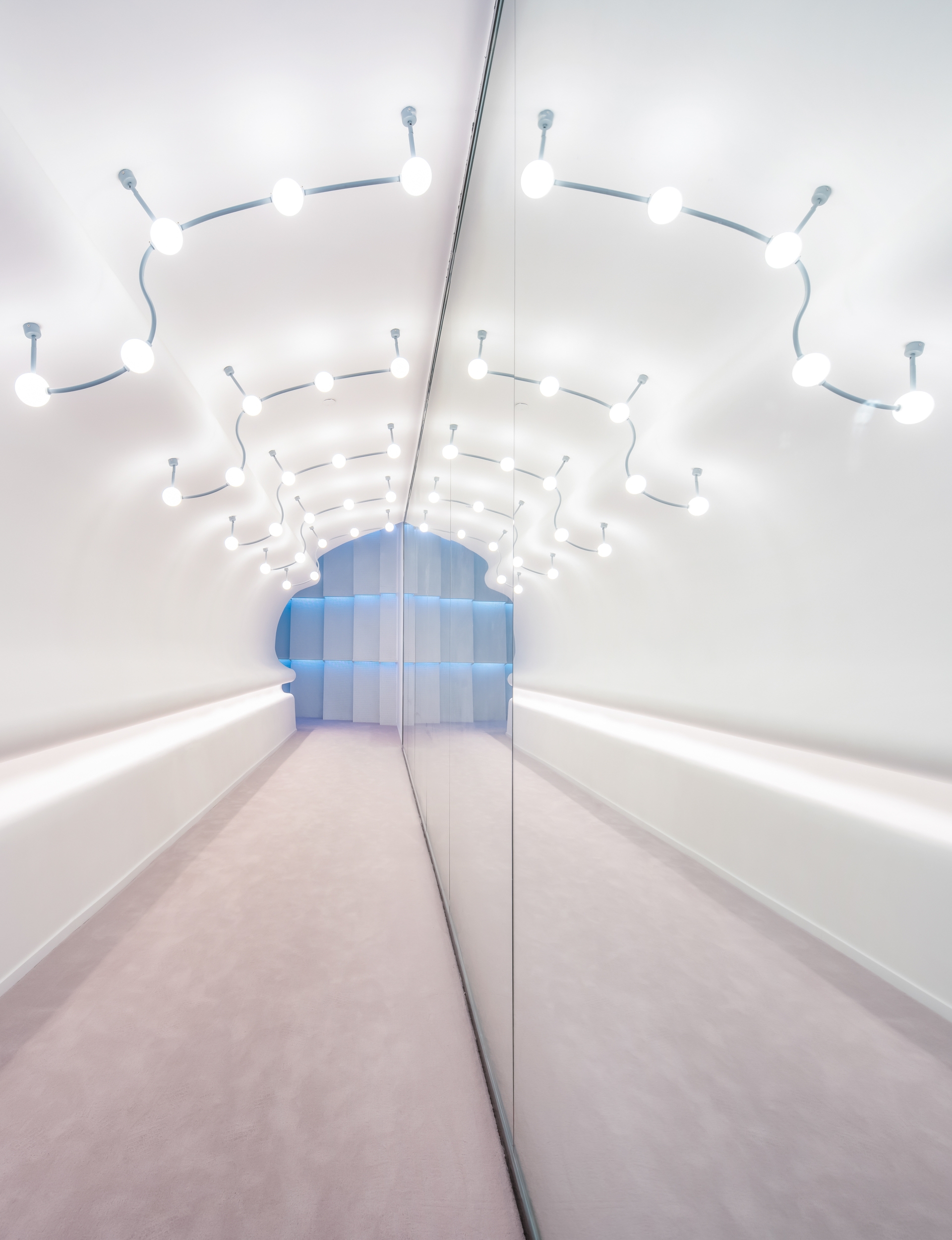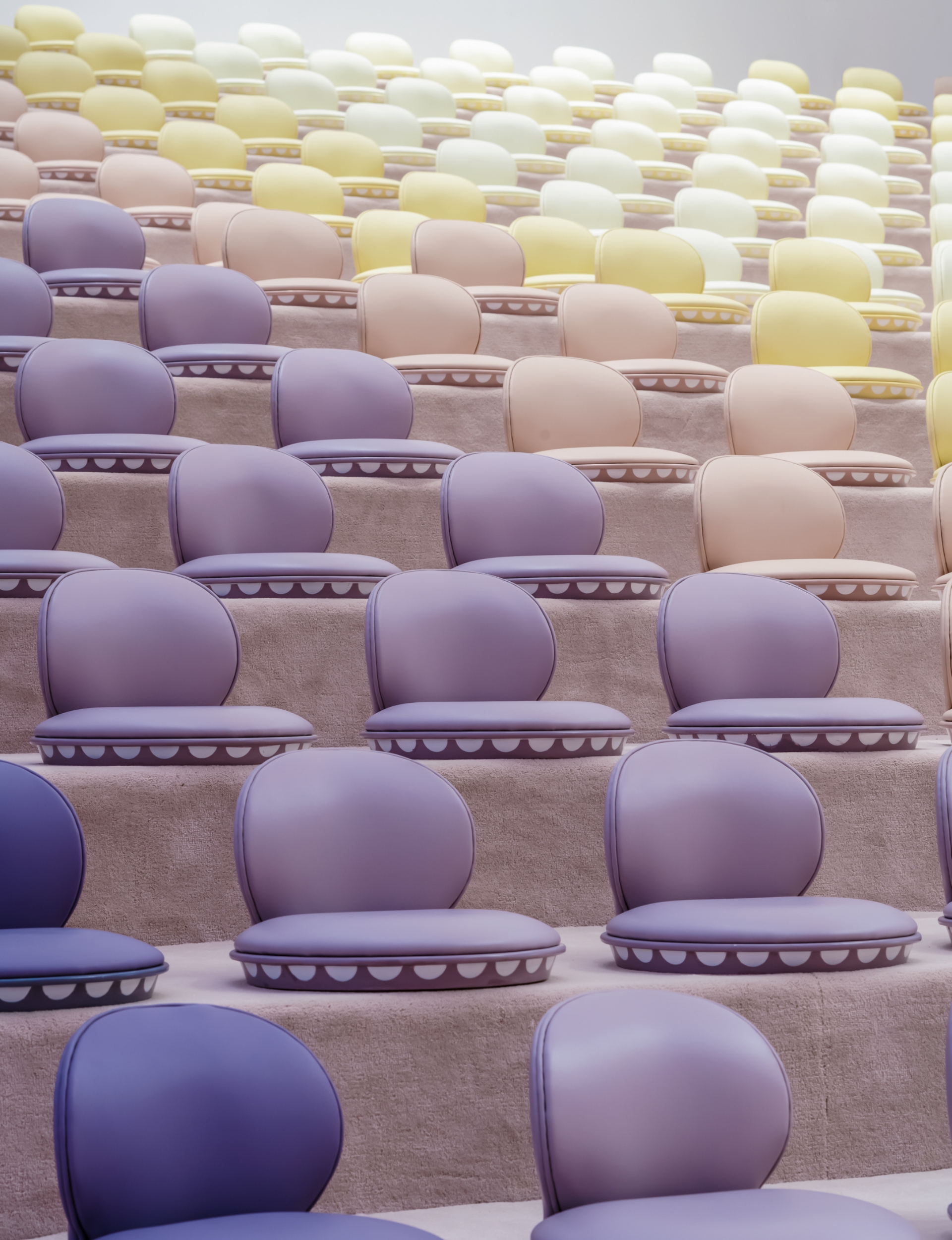 The more cosy attic room features a camera to capture the children's playful, magical moments, with a giant lens that doubles as a passageway. The high ceiling introduces a play area for climbing up and down. In the art room, colour enlivens, with jewel-hued lockers and display shelves adorning the space. The LEGO style classroom encourages building and playing. In comparison, the swimming pool takes on an ethereal, otherworldly form.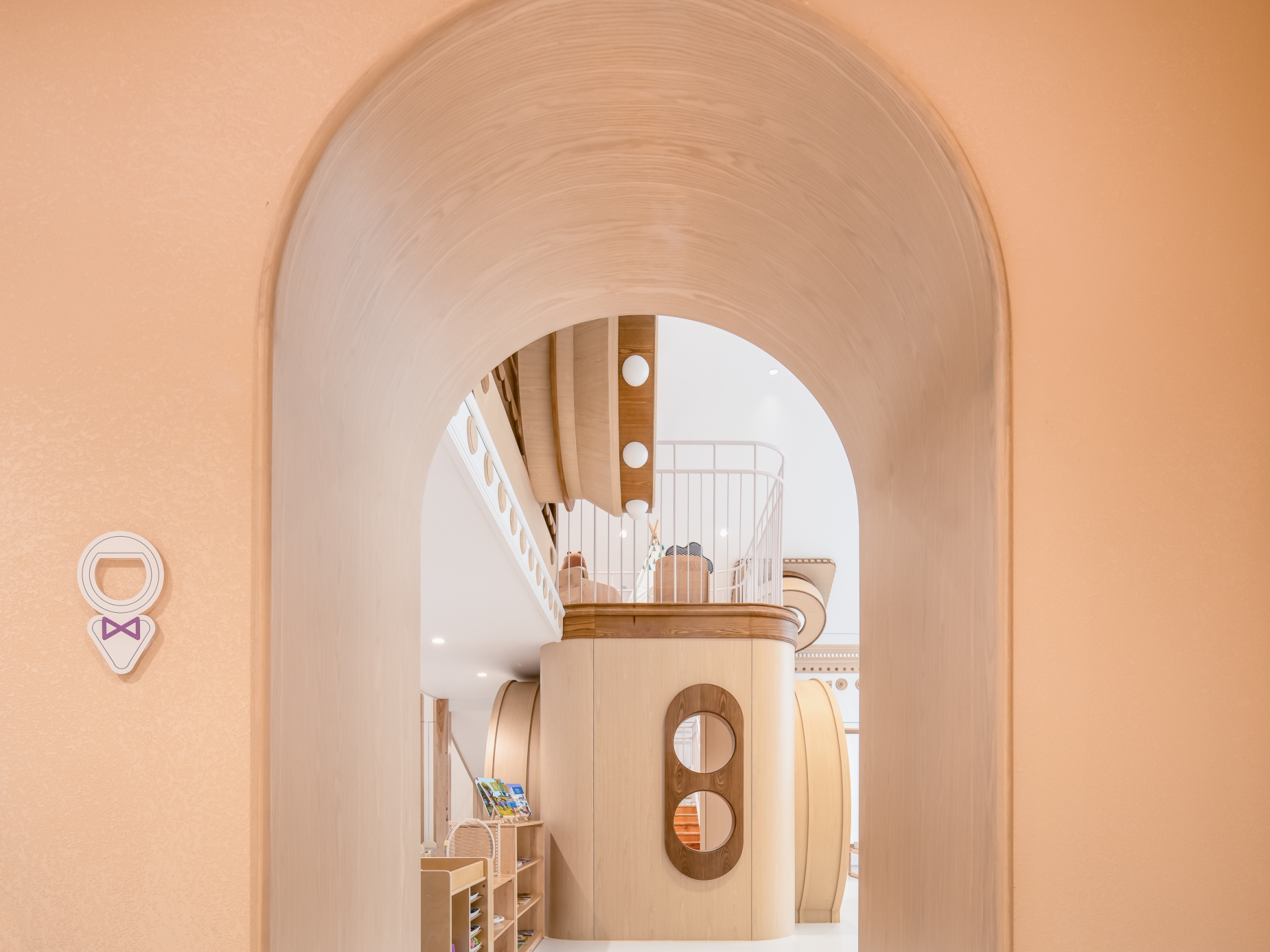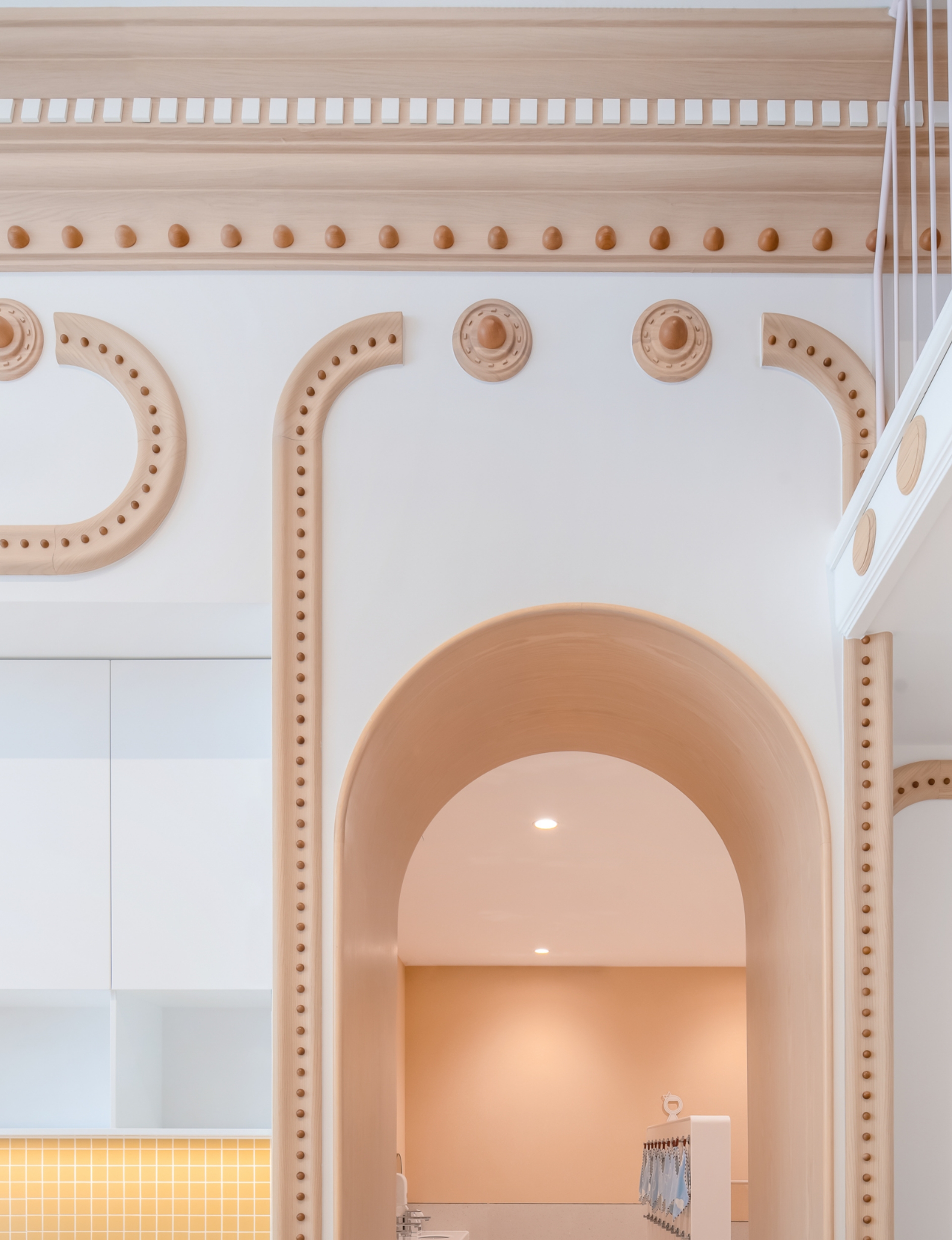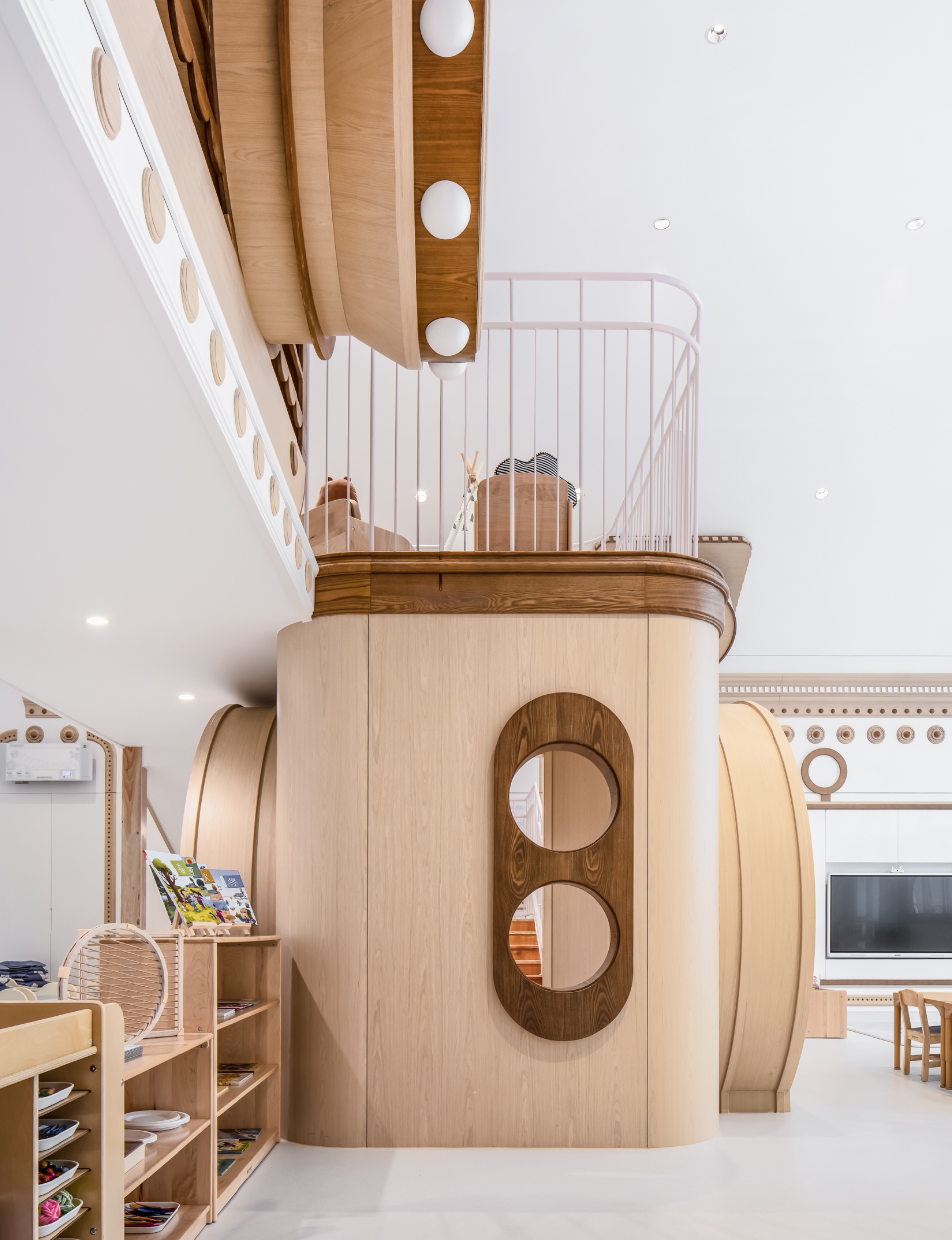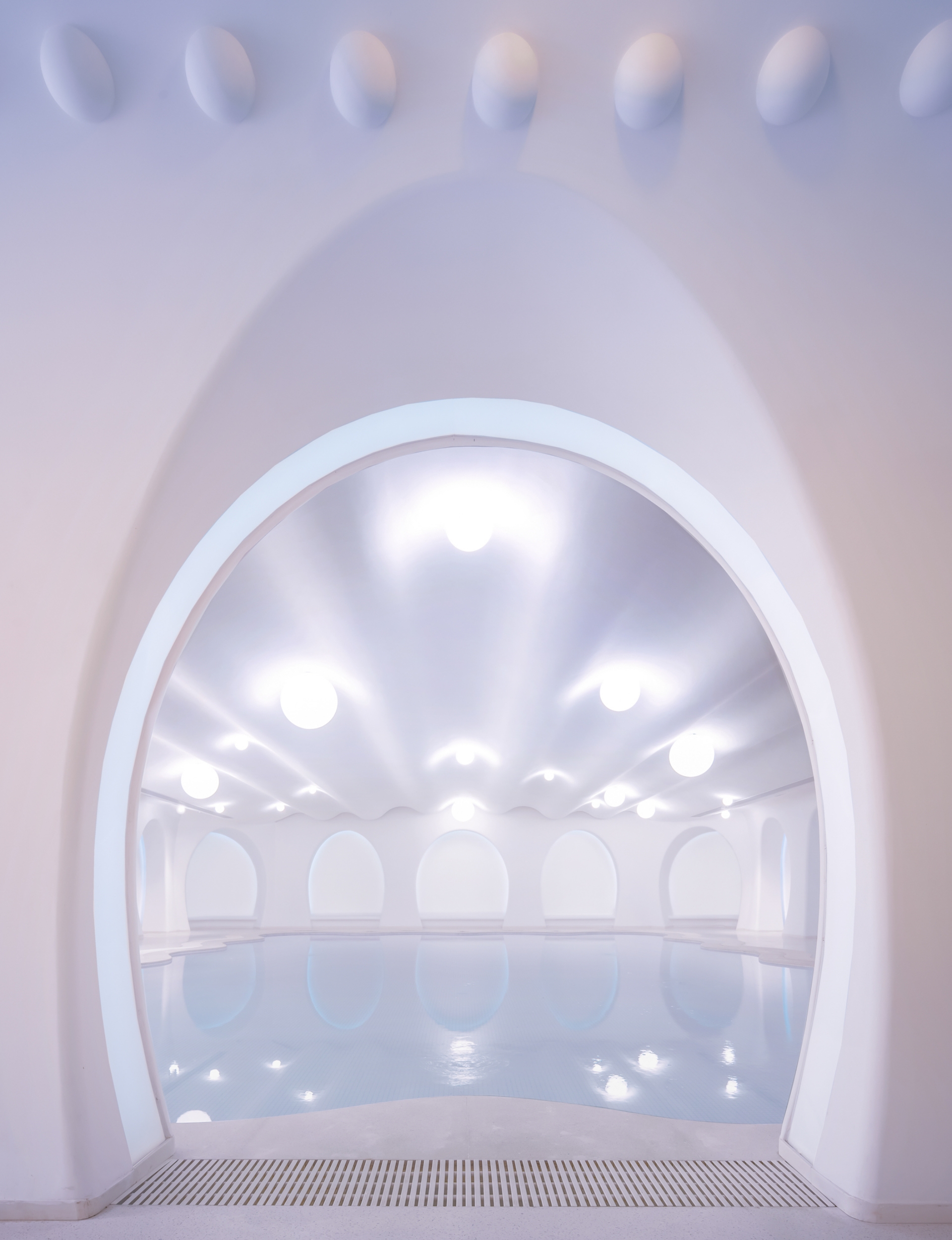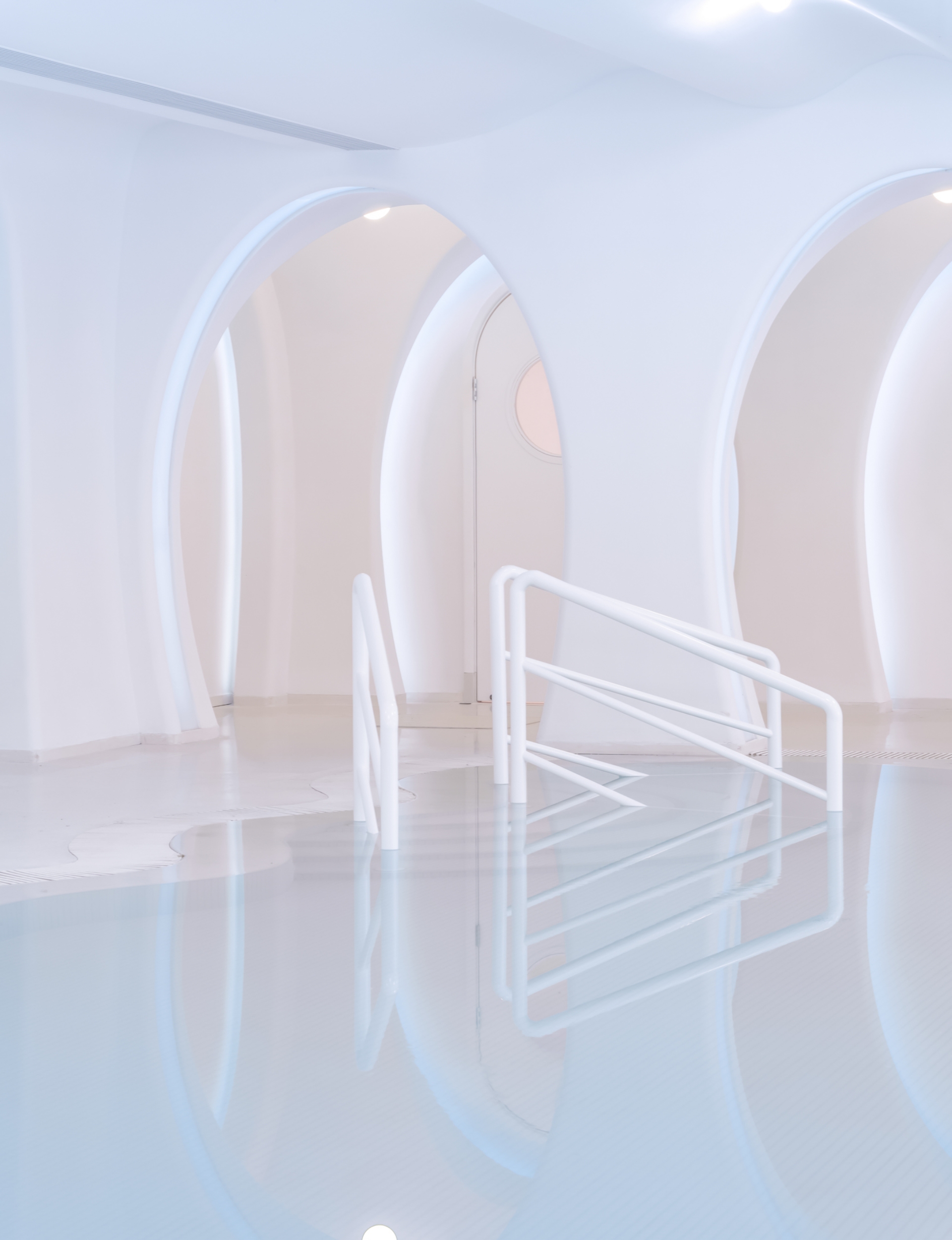 Li has created a mini-city for children to enjoy fun and experience through simulated supermarkets, hospitals, and a kitchen. As well as classrooms, the kindergarten includes health, sports, piano rooms, a psychological game room, classrooms, an art room, a reading room, a dance room, a swimming pool that integrates function with an avant-garde expression and a dreamy aesthetic that will provoke curiosity in the children. This thoughtfully designed space is where children can learn to interact and socialise, touch and perceive the world through experience and interaction. Most importantly, it will encourage a learning methodology, helping them develop a way of thinking that sets them up well for the future.